Archive for the 'wine' tag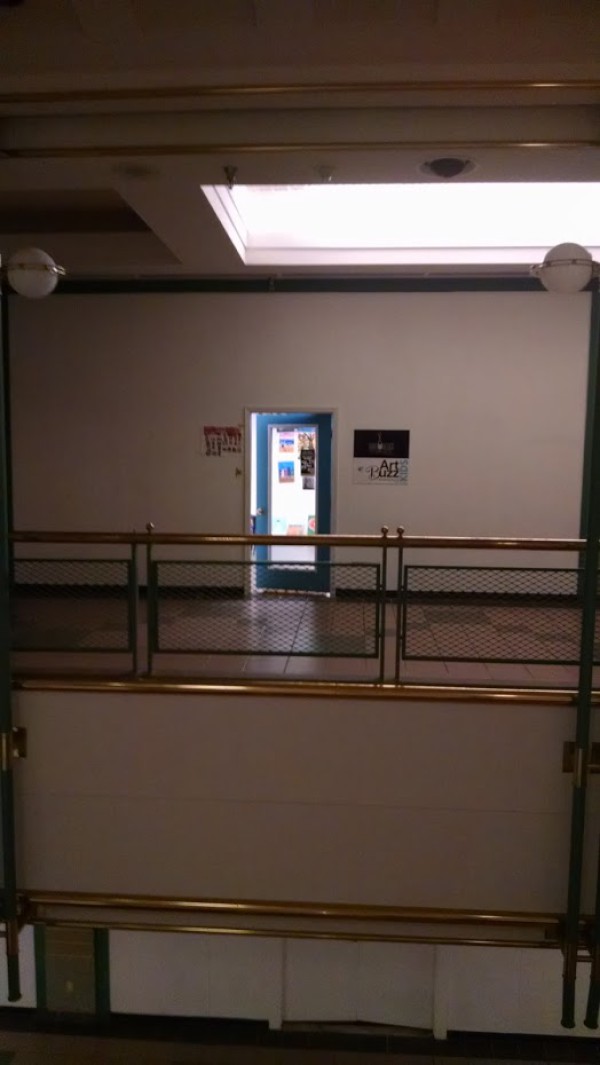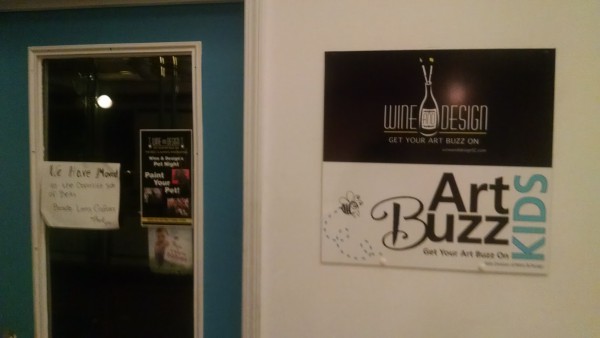 Today's closing comes from commenter Mr. BO, who says:
A strange eclectic shop right across where I enter the office in the Richland Fashion mall. Wine & Design apparently was a place where you can tip a few glasses and do some painting. (odd combo). Some of my fellow workers noted that there were times when the paint would be tracked outside of the door. (Guess things got messy there) I was suspicious about a month ago when I mall maintenance taking out a sink.

Now I see this in pic # 2.

At least it's a move and not a closing.
I admit I was entirely unaware of this place though I have walked the whole Mall at least once or twice in the last year.
What wine goes best with abstract expressionism?
(Hat tip to commenter Mr. BO, obviously)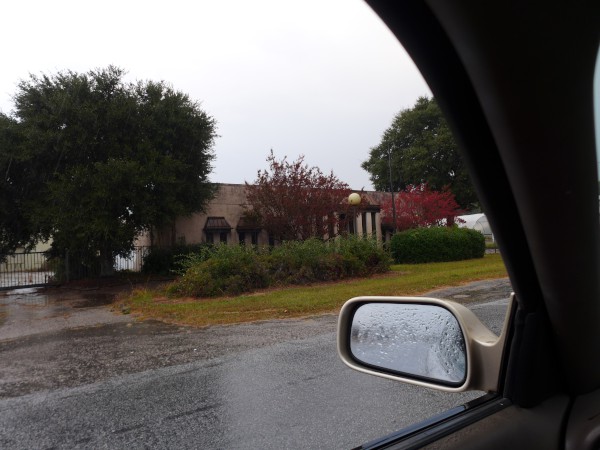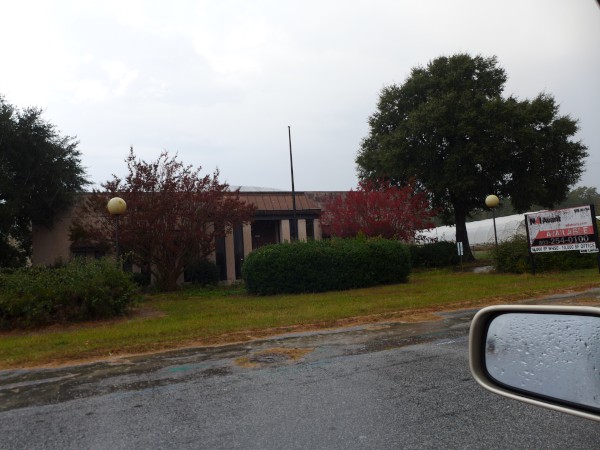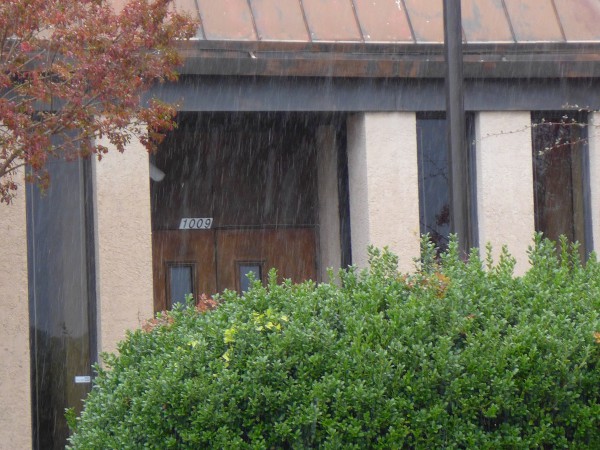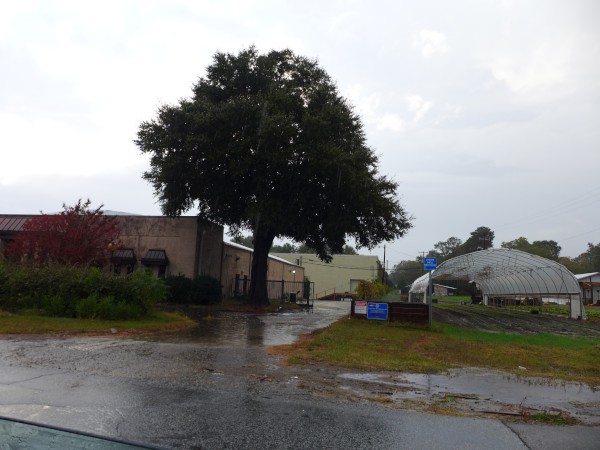 As you can see, it was raining pretty hard, so I did not get very good pictures, but I noticed the For Sale sign on this office building a few weeks ago when I was in the Owens Field area. That's right, Columbia has *two* roads named "Airport Boulevard", something I did not know.
From what I can gather National Distributing Co is a wine wholesaler, which left this building around 2010 for a site off of Bluff Road. They no longer seem to be listed in the phonebook, so I believe they left the Columbia market after that, though they are still in business nationally.
Note the City Roots greenhouse (or whatever you call it, since it is not enclosed) to the right -- I didn't realize this was where they are located.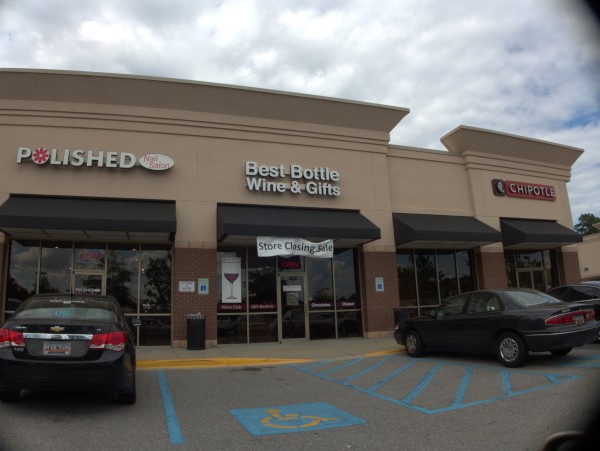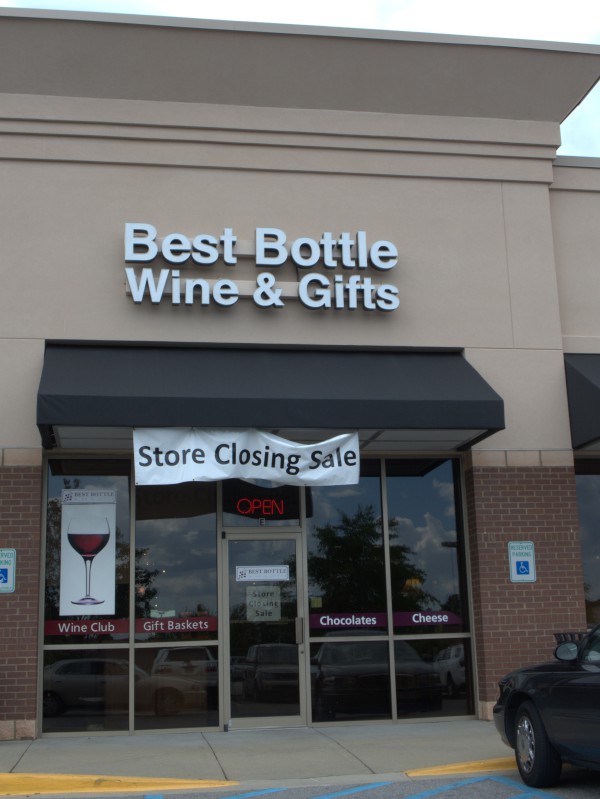 This is the little strip at Shoppes At Woodhill which has seen Radio Shack and Qdoba leave and Chipolte and Starbucks arrive. In one of the pictures I took for Qdoba, I can see that this little wine shop originally had another name, but I can't quite make it out. At any rate, they are now closing and running their final sale.
(Hat tip to my sister)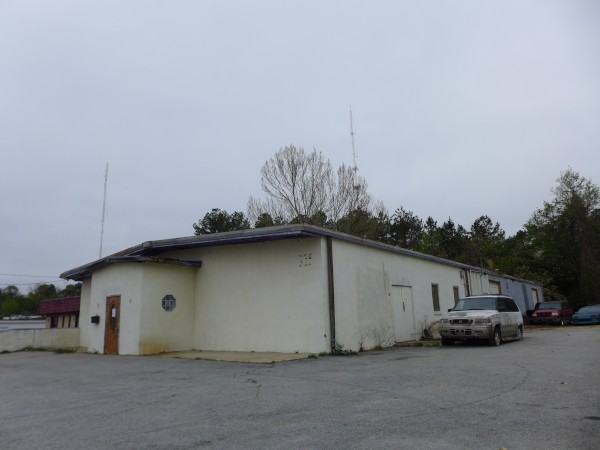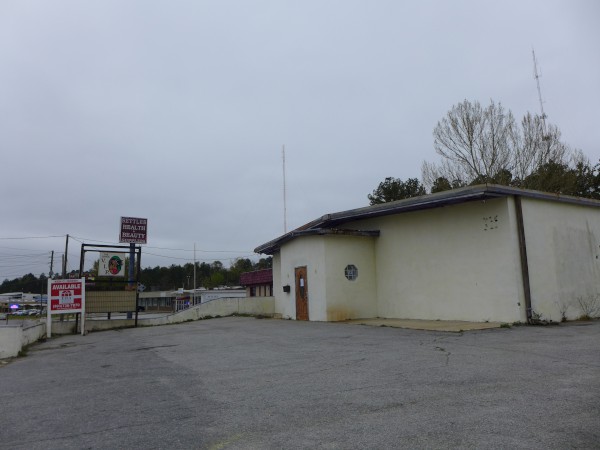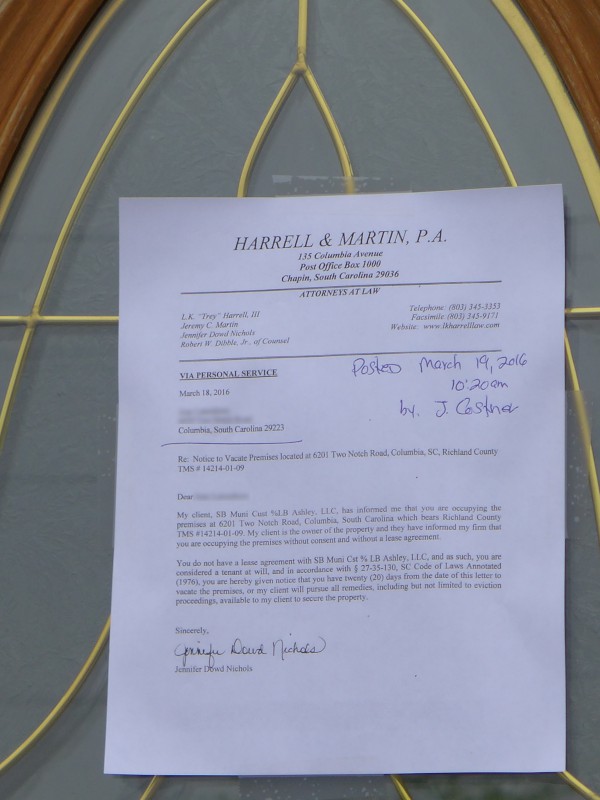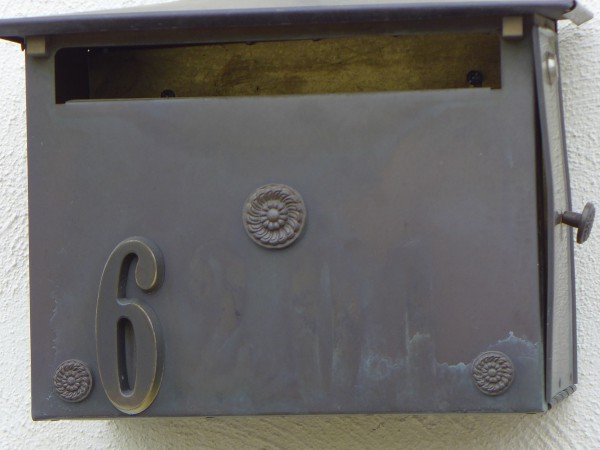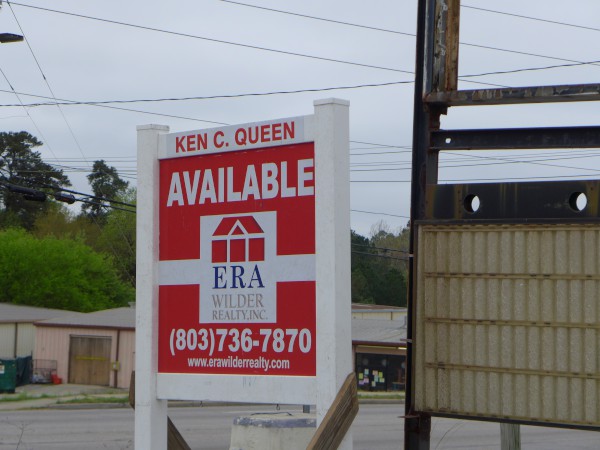 I noticed a real estate sign in front of this Two Notch building the other week and in checking further found an old Administrative Law Court decision that established this building was once The Locker Room, a name that sounds somewhat familiar to me, though I could not have placed it in this area.
The decision is somewhat interesting in that it is a denial of an ABC permit, mostly for the reason that the club's only idea for parking was a cockamayme scheme for valet parking to a lot two miles away.
I'm not sure if this The Locker Room was associated with the one in Eastover.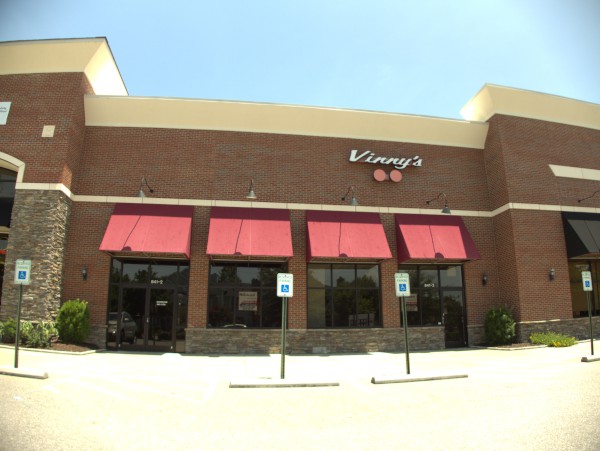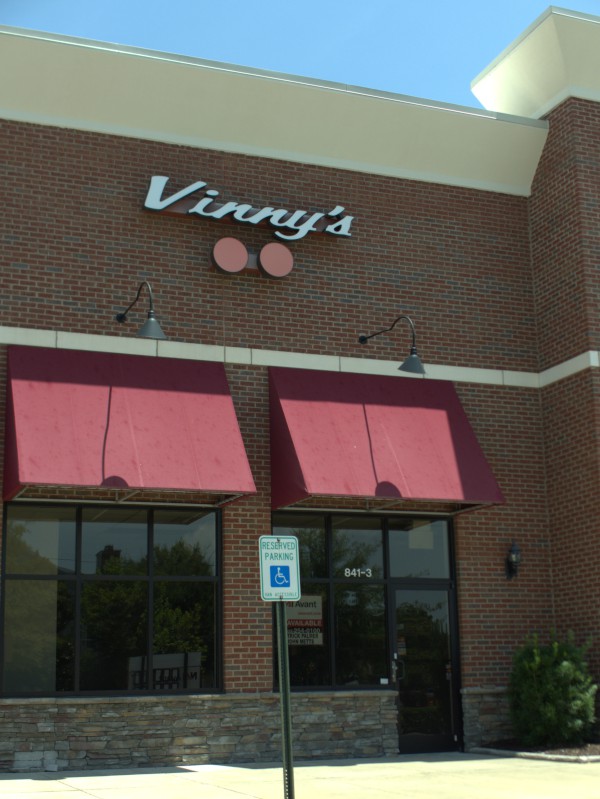 I noticed the other day that this ABC storefront next to Solstice on Sparkleberry is now vacant. I had actually pulled
in there because I thought Solstice might be closed, but apparently it is just never open whenever I drive by..
Posted at 12:06 am in Uncategorized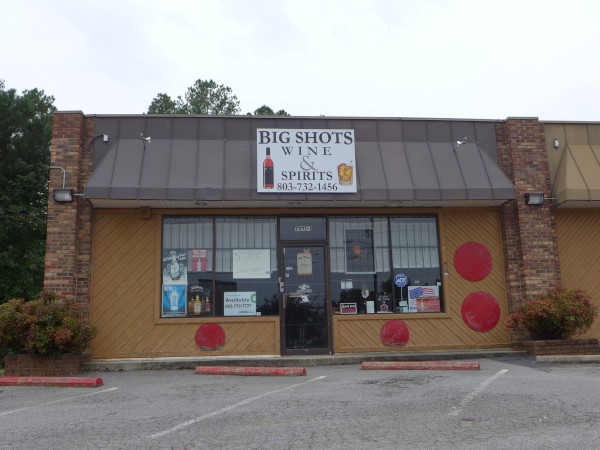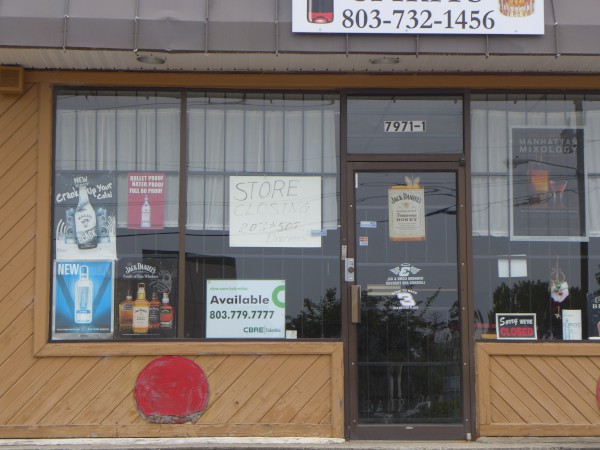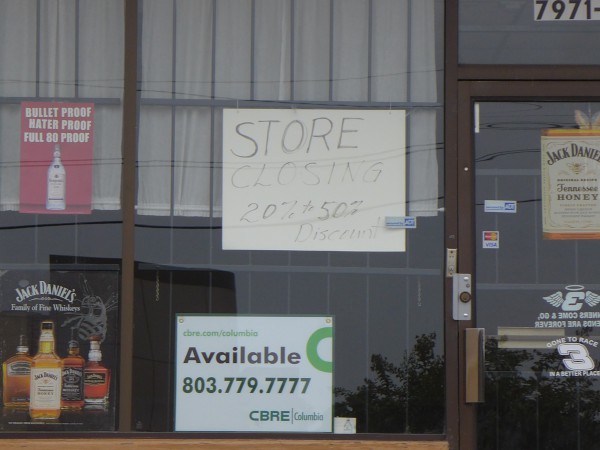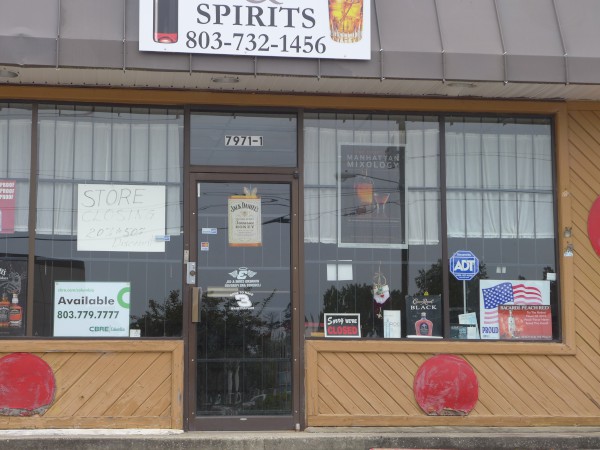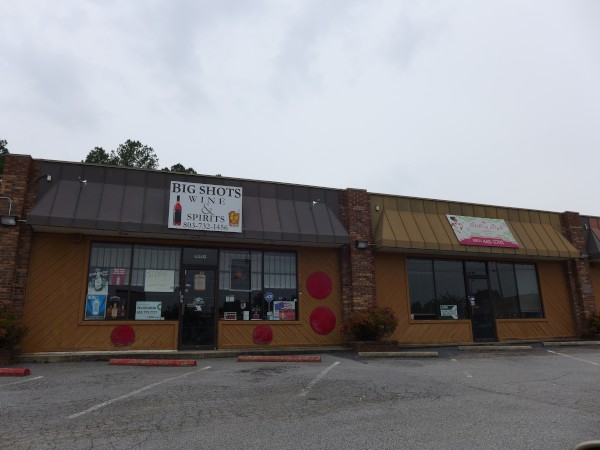 I noticed this little liquor shop in Irmo on Woodrow Street behind the Bi-Lo. It was raining a bit so I didn't get out and peer inside, but I believe that at this point they are still in close-out mode, though the space is already listed with a real-estate sign.
Posted at 12:43 am in Uncategorized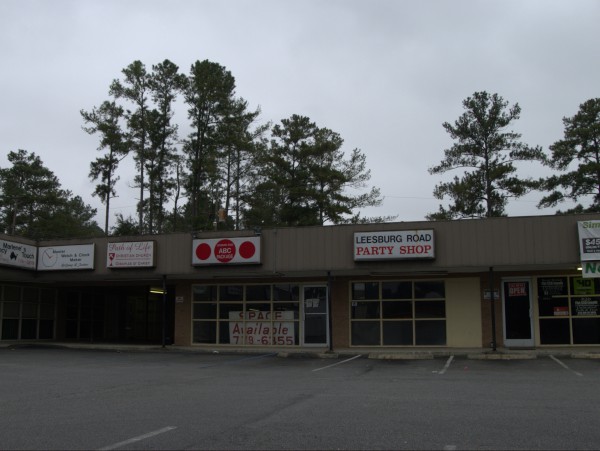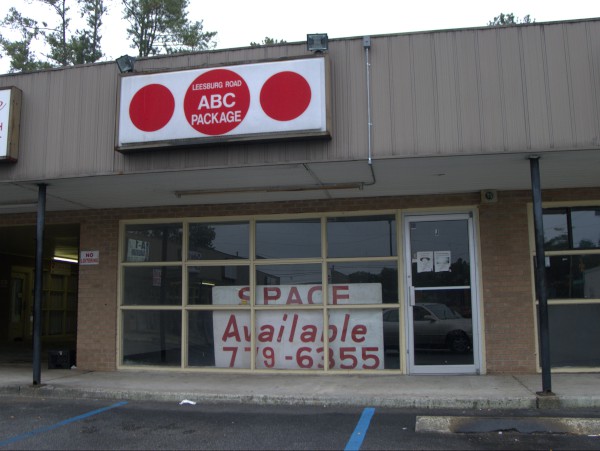 I had thought these two separate stores when I took the pictures, but closer inspection leads me to believe that while they may have been operated as seperately licensed businesses for ABC reasons, they shared one door (the door on the right of the Party Store side appears to be blocked off).
Both were in the little plaza at the corner of Leesburg Road and Greenlawn Drive which also housed the former Leonardo's Screen Printing and still very much open Pizza Palace.
Posted at 1:39 am in Uncategorized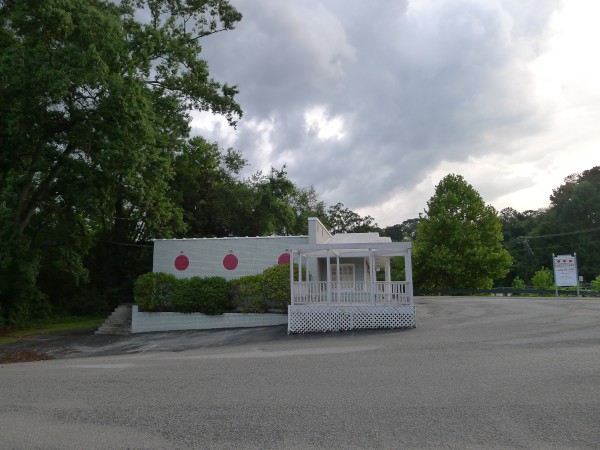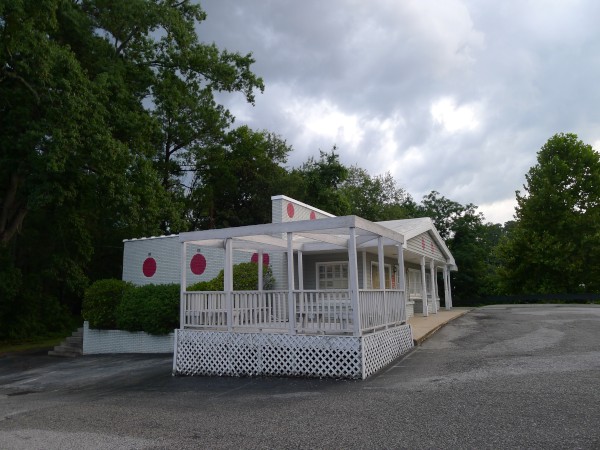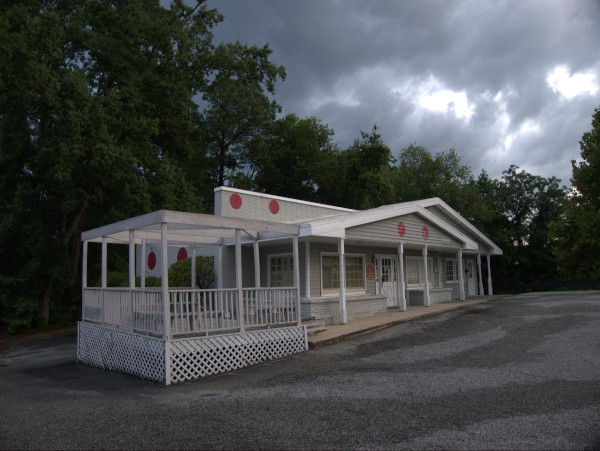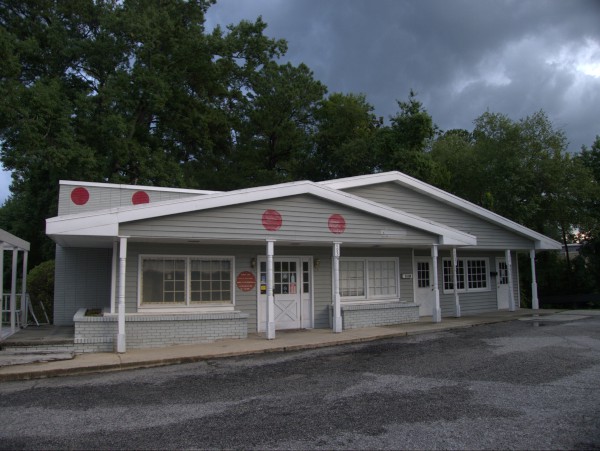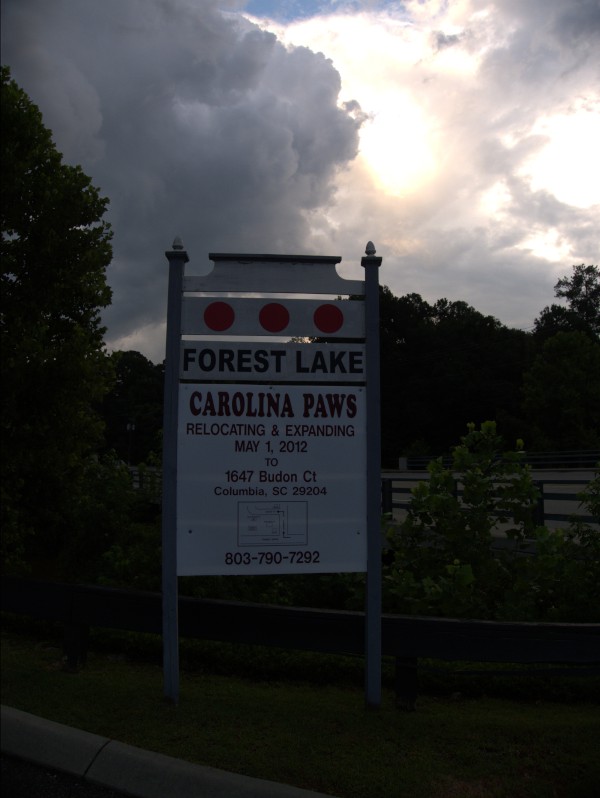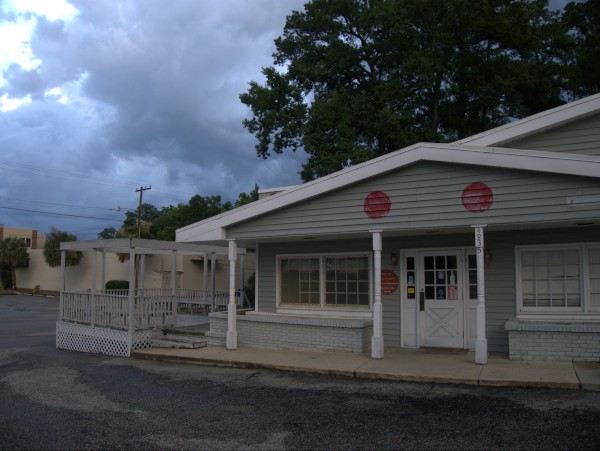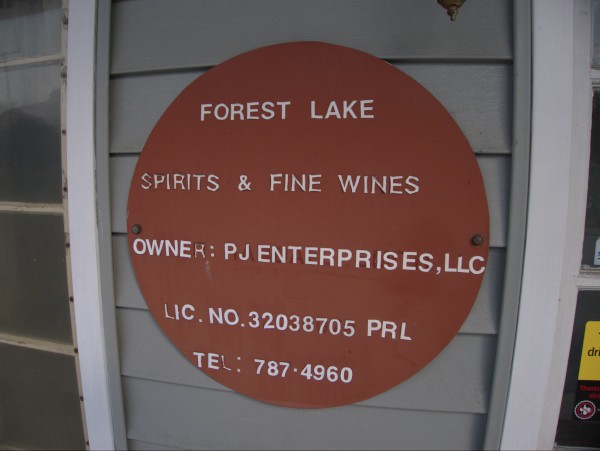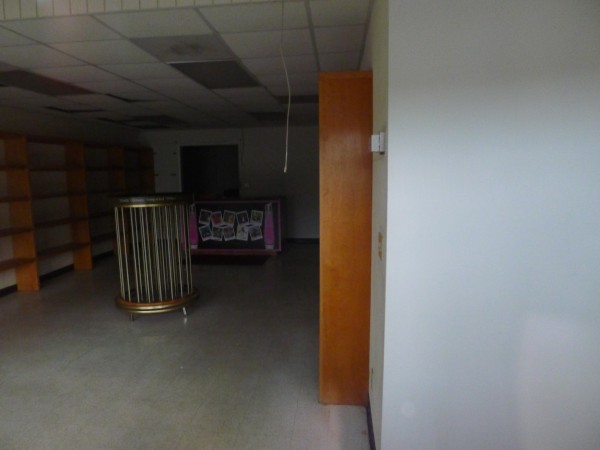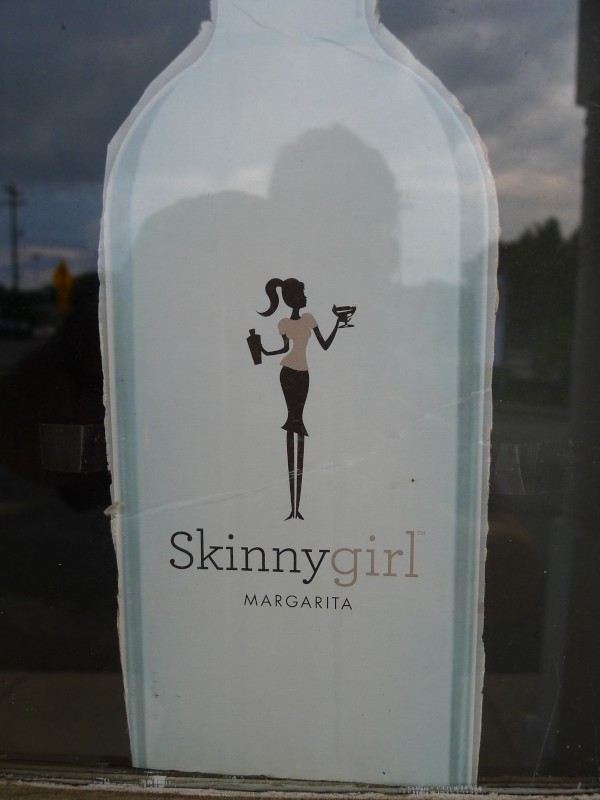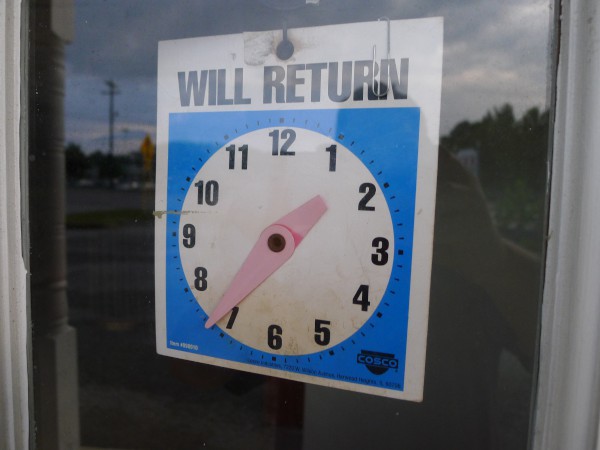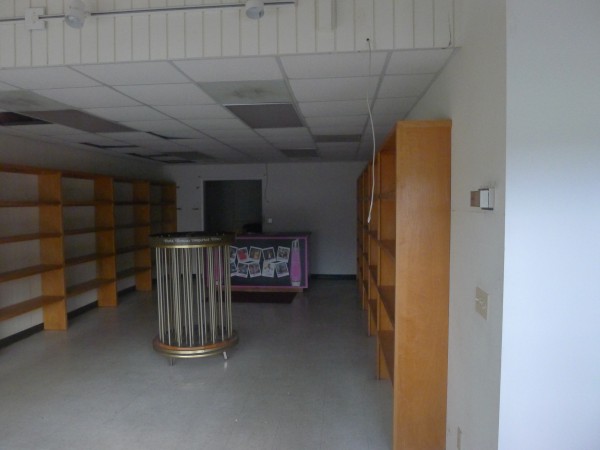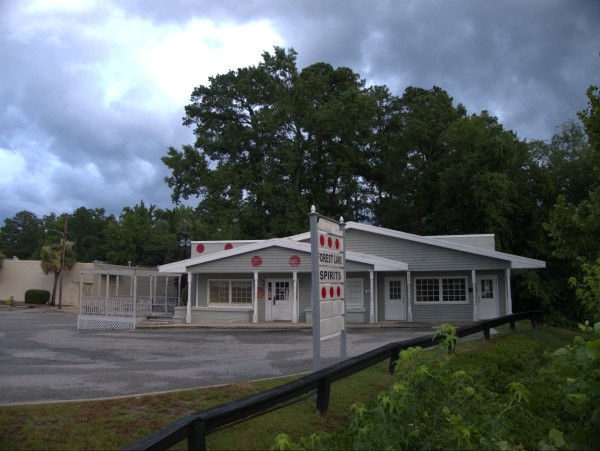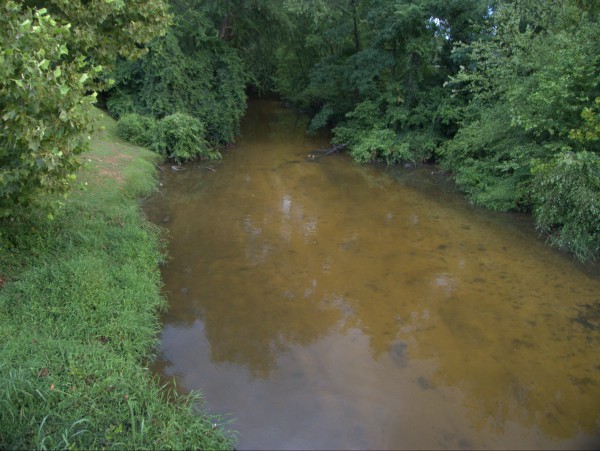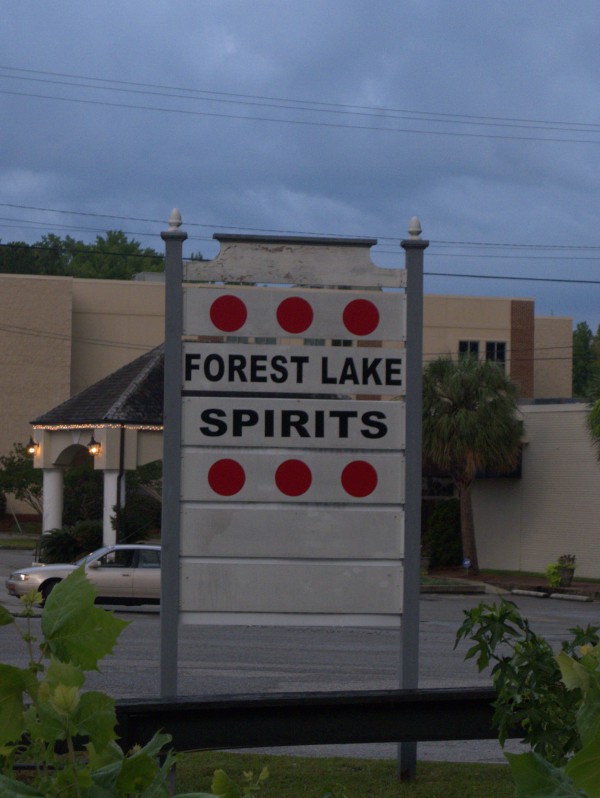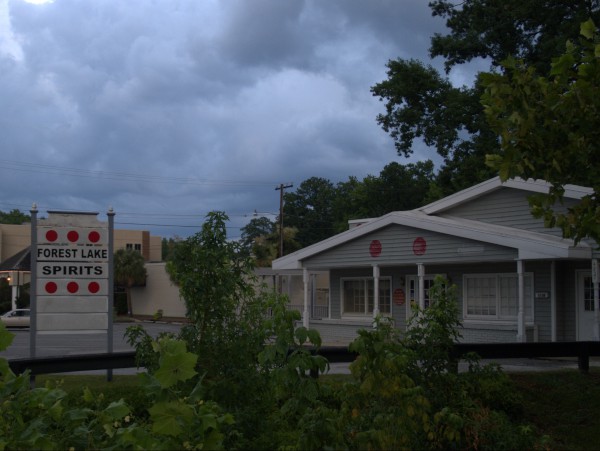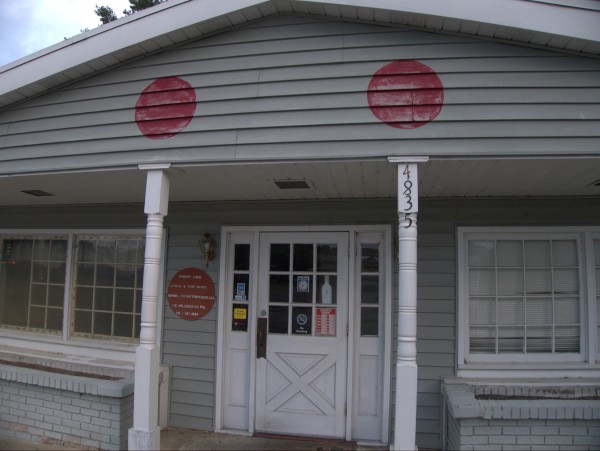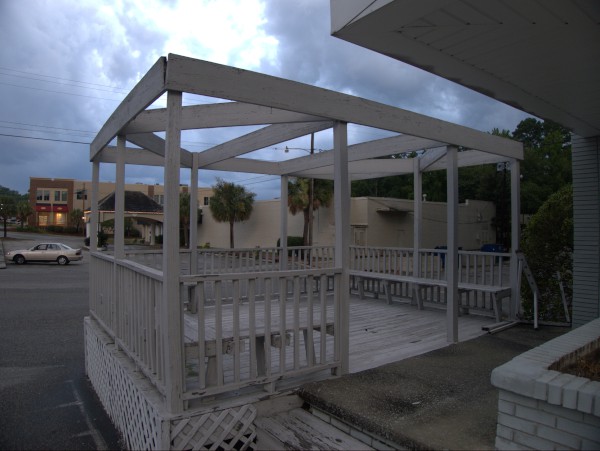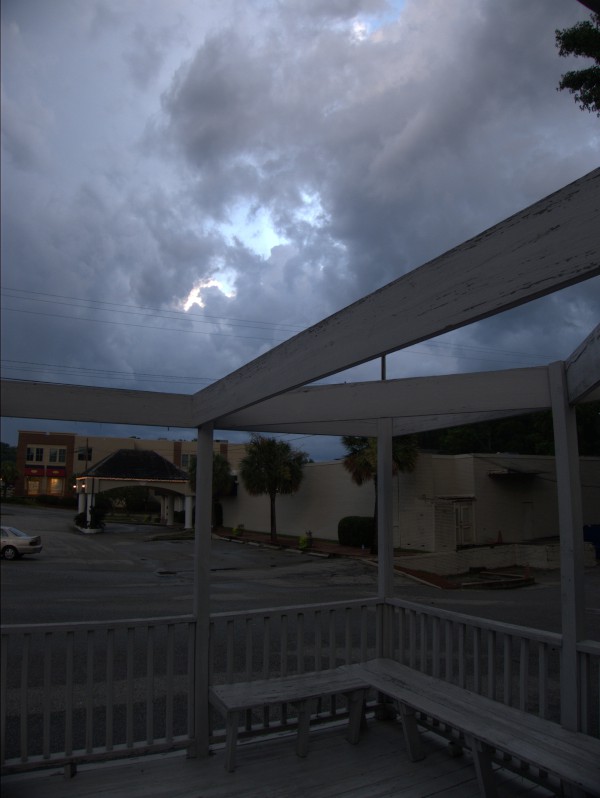 Forest Lake Spirits & Fine Wines was one of the follow on operation in the old Dobbs House / Steak 'n Egg Kitchen building (next to Gills Creek and Forest Lake Park).
It appears that the building is now broken into three storefronts, and Forest Lake Spirits & Fine Wines was the leftmost one. You can see the attached picnic/patio area which I believe was the deck from the last time the place was a restaurant (which was well after the Steak 'n Egg era). I stopped there several times to pick up some cooking spirits for tiramisu, cheesecake and eggnog. The staff was quite friendly, but I believe that each time, I was the only customer in the store.
I'm not exactly sure when the place closed, but they are listed in the February 2012 phonebook, so I'm saying early 2012. Or, I suppose it's possible they will be back at 1:35.
UPDATE 25 September 2012 -- Something is happening here. There are dumpsters both in front and behind the building and people in and out: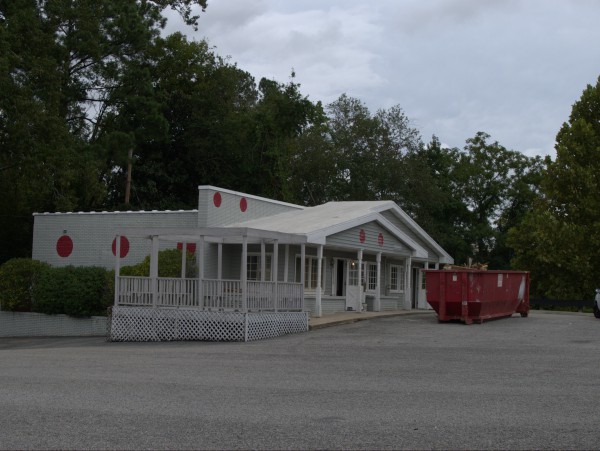 UPDATE 18 December 2012: It appears a new restaurant will be going in here. See the pictures here.
Posted at 11:55 pm in Uncategorized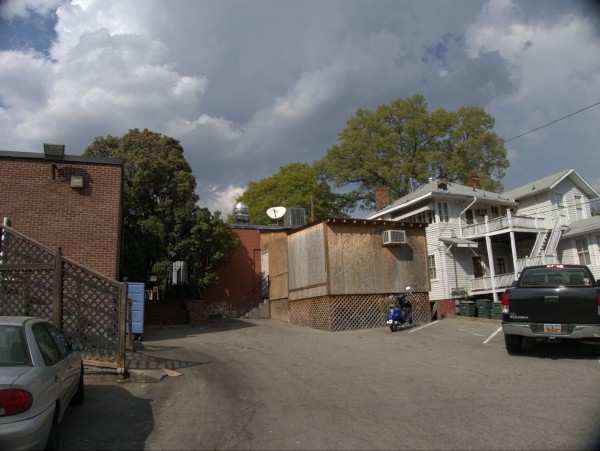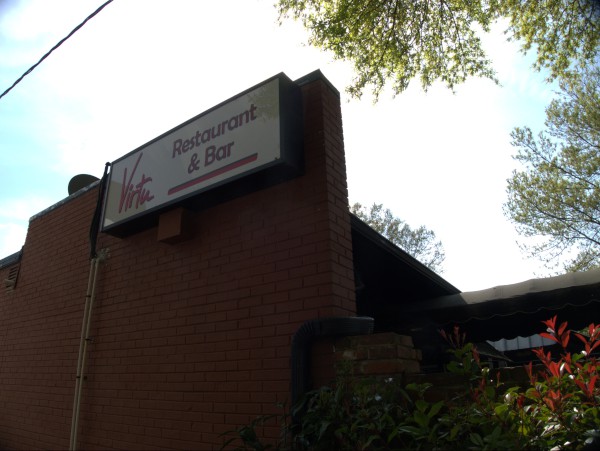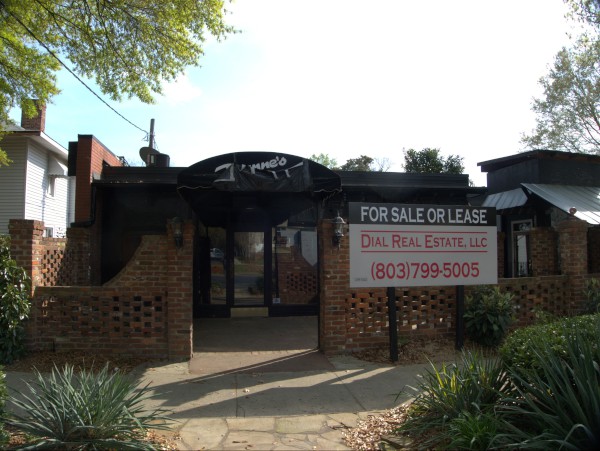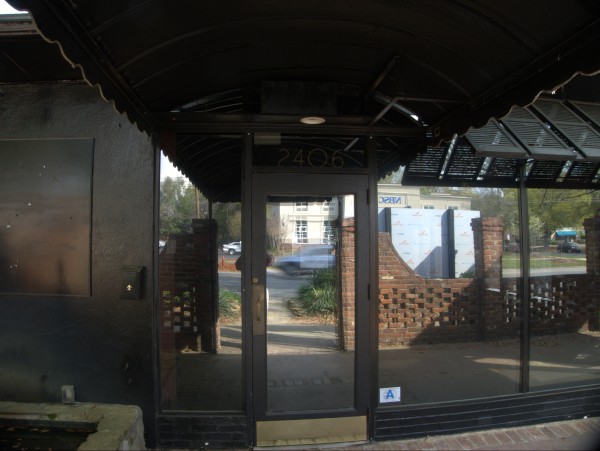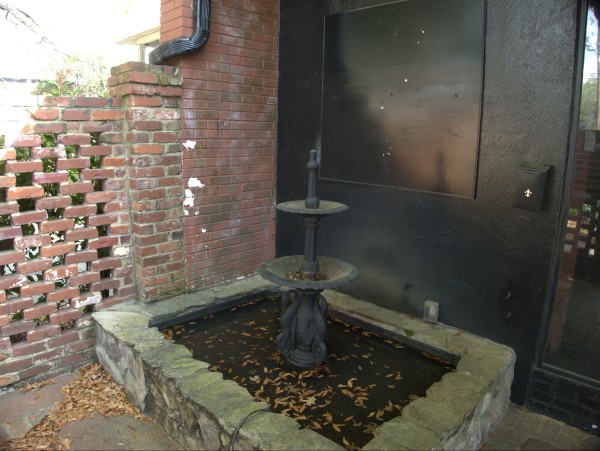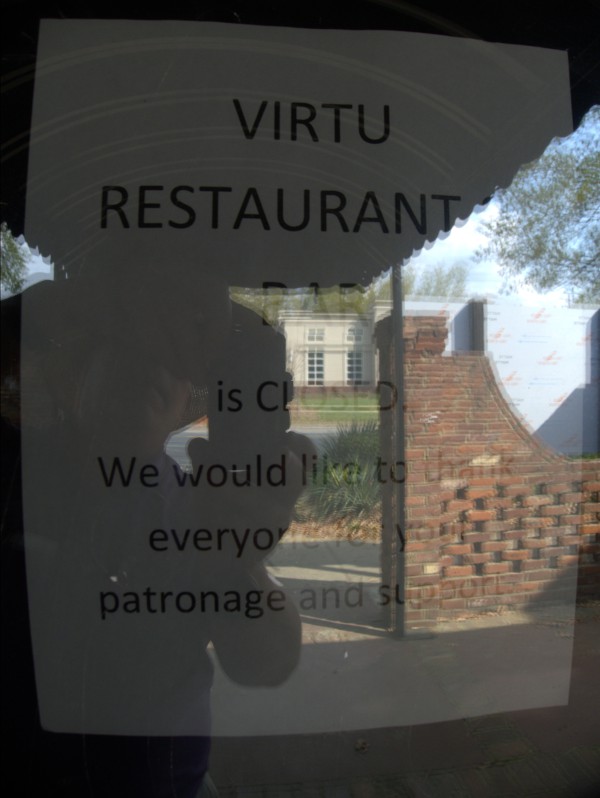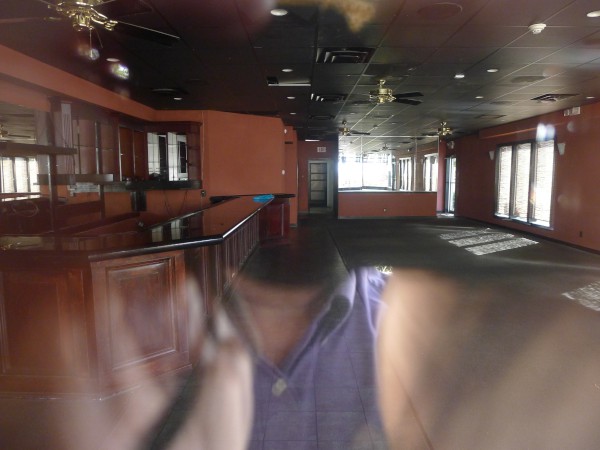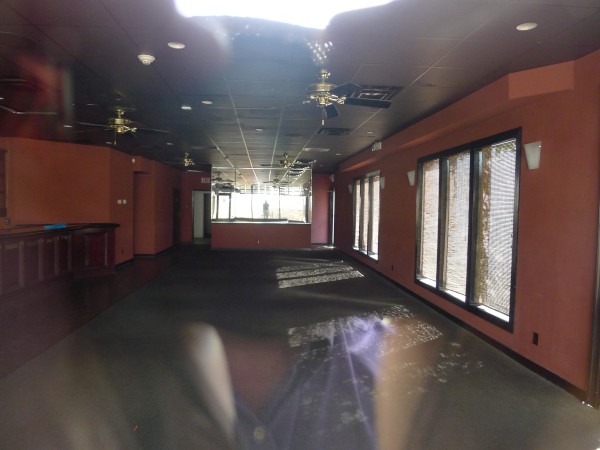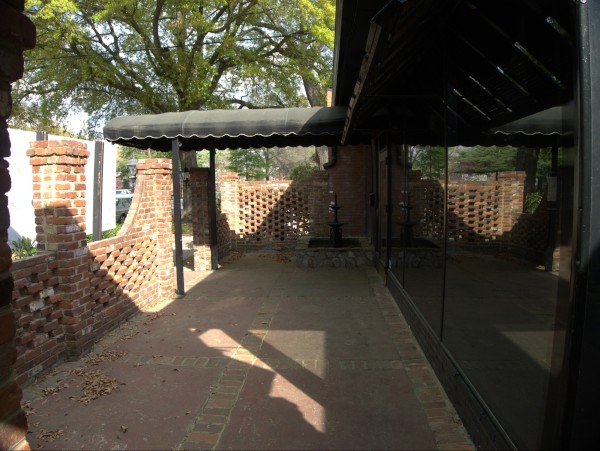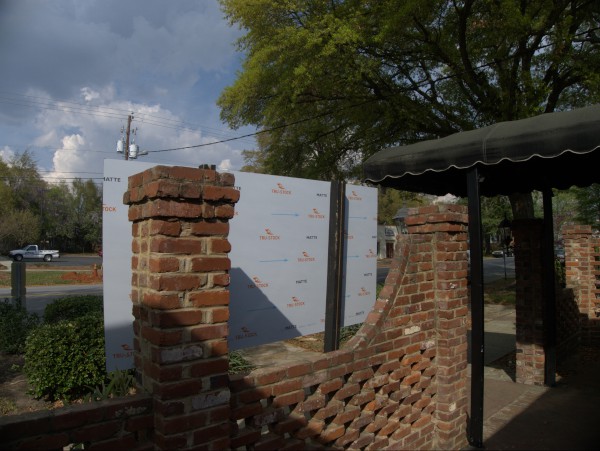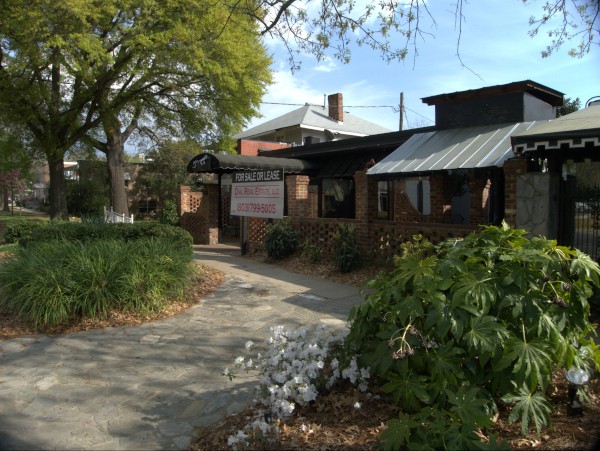 Commenter (and blogger) April pointed out this closing of yet another Columbia restaurant I knew nothing about. From her review, it sounds like a nice place, if probably a bit tony for me.
I've heard the phrase "objects of virtu" before (probably in an SF story), and according to the always accurate Wikipedia:
The Italian humanist Giovanni Pontano described these objects as "statues, pictures, tapestries, divans, chairs of ivory, cloth interwoven with gems, many-coloured boxes and coffers in the Arabian style, crystal vases and other things of this kind . . . [whose] sight . . . is pleasing and brings prestige to the owner of the house." They all spoke to the wealth, taste and virtu of their owner.

-- John Brewer, The Pleasures of the Imagination
Judging from the way the peeling front awning reveals a palimpsest Dianne's, I suspect this whole space was once part of Dianne's, but since I've never visited that place either, I can't say for sure.
(Hat tip to commenter April).
Posted at 12:02 am in Uncategorized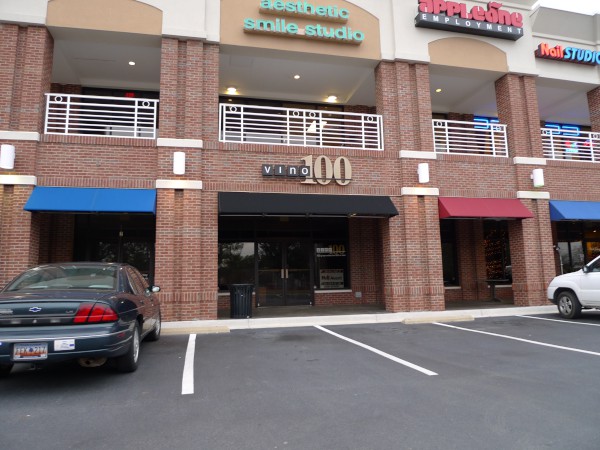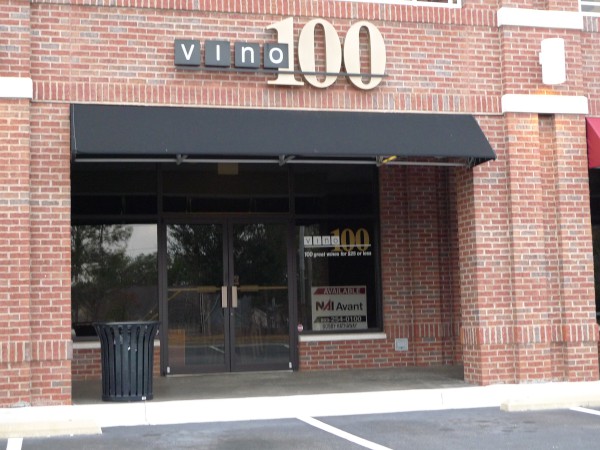 "100 great wines for $25 or less" -- it sounds like a reasonable enough idea, but the as Corked found out, the area may not be ready for wine stores. Or possibly they sold their 100th bottle and achieved their mission.
Is there another two story retail gallery in the area? I can't think of one right now.