Archive for the 'liquor' tag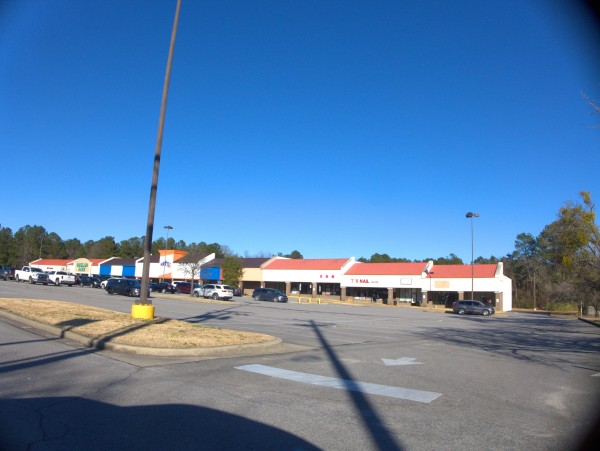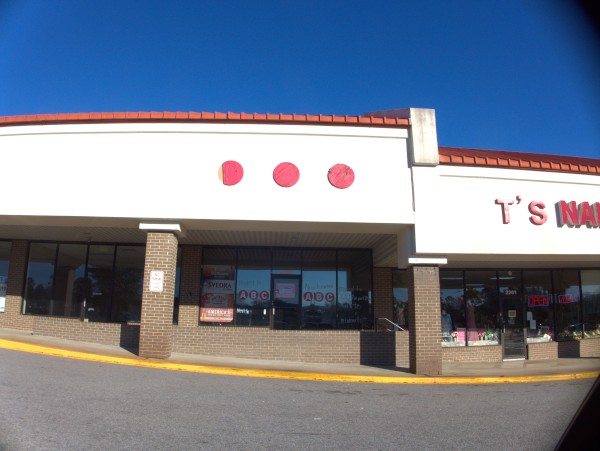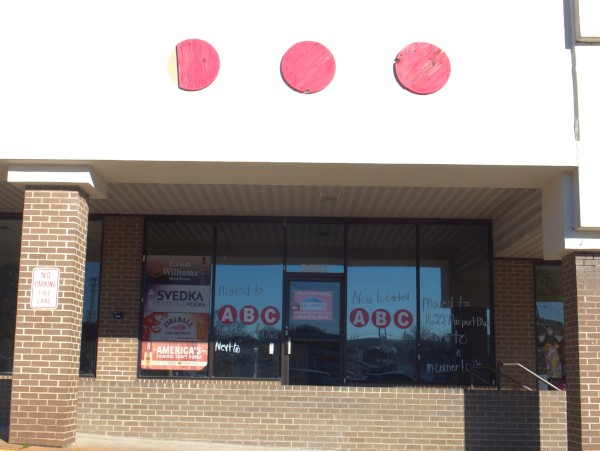 While I was out looking at the Edenwood Bi-Lo, I noticed that in the adjacent strip mall All N Good Spirits (a name which I like) has moved to 1622 Airport Boulevard, which is somewhere need the old Cayce K-Mart.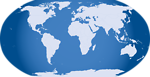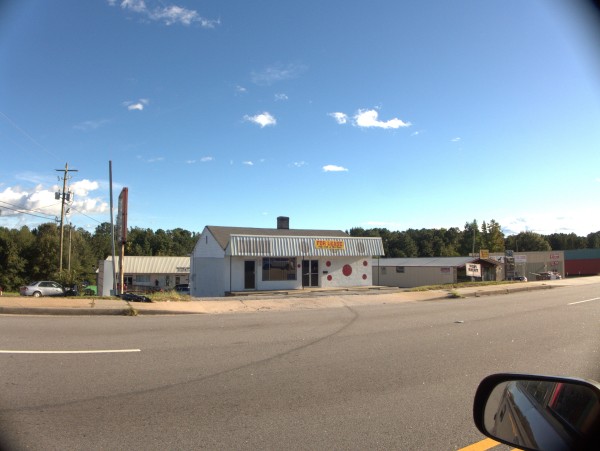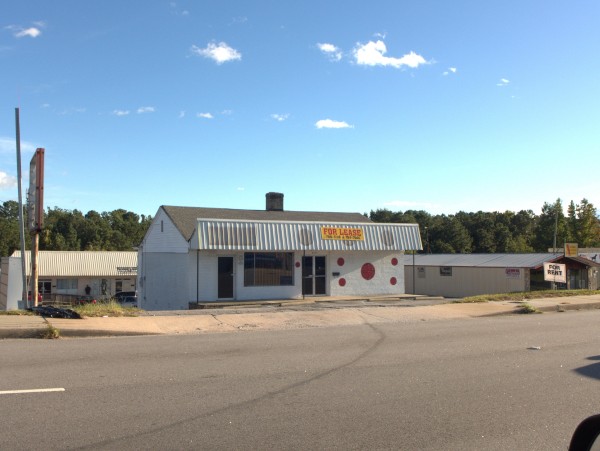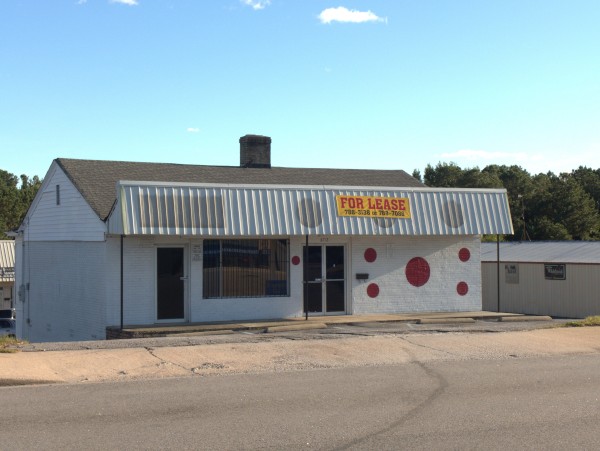 I kind of like the folklore quality of identifying liquor stores with red dots. I think it was more a legal thing, at least at one time, than were the barber pole, the pawnbroker's trio of balls and the medical cross & caduceus, but it falls in that category nonetheless. Anyway, this store, not far from the antique mall, is listed in the 2018 phonebook, so it either closed this year, or after listings closed last year.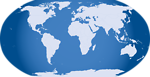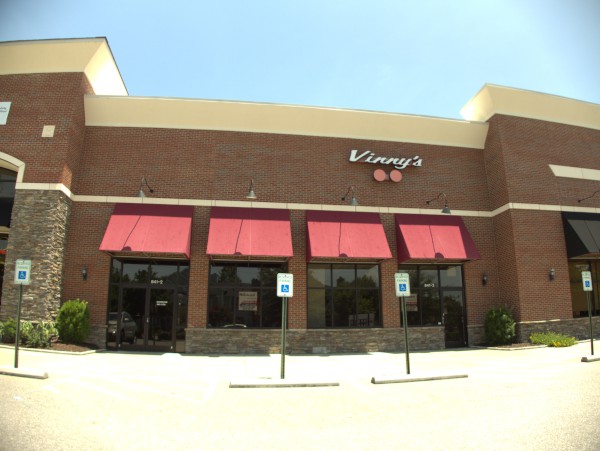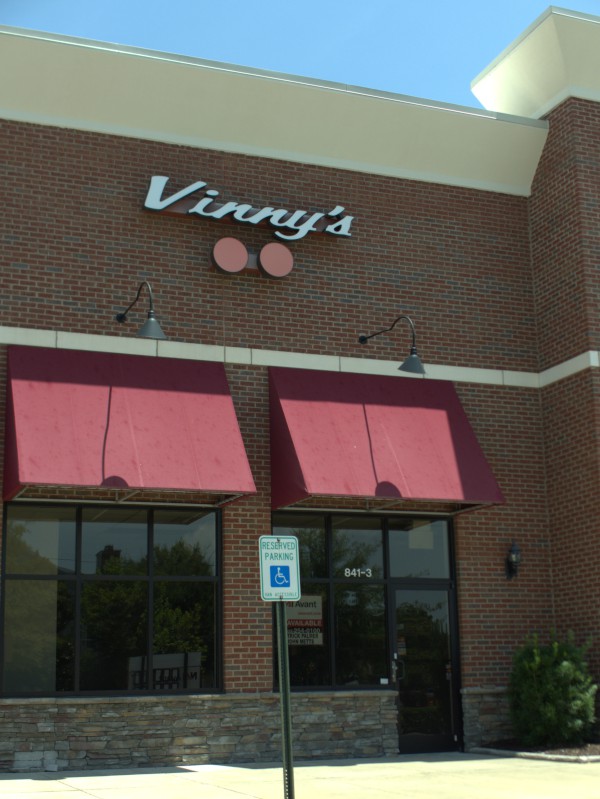 I noticed the other day that this ABC storefront next to Solstice on Sparkleberry is now vacant. I had actually pulled
in there because I thought Solstice might be closed, but apparently it is just never open whenever I drive by..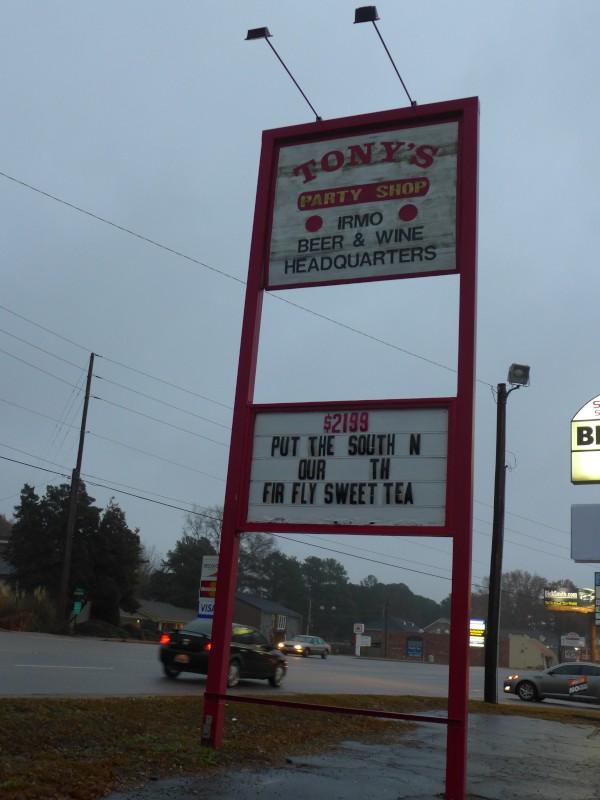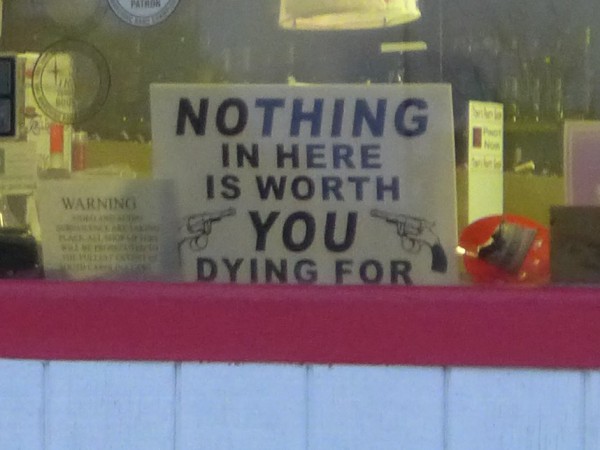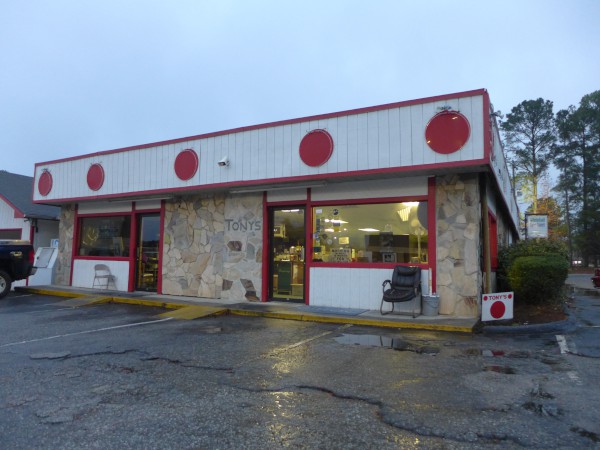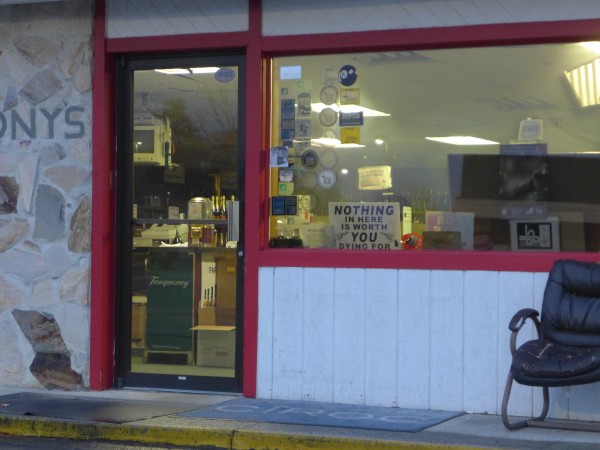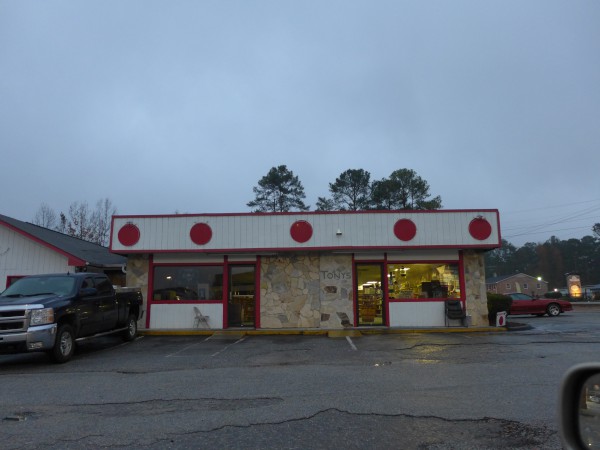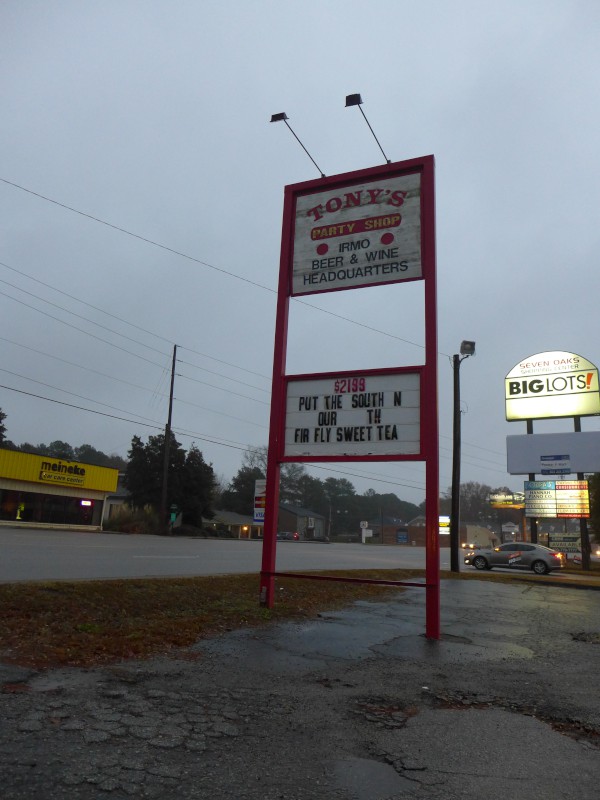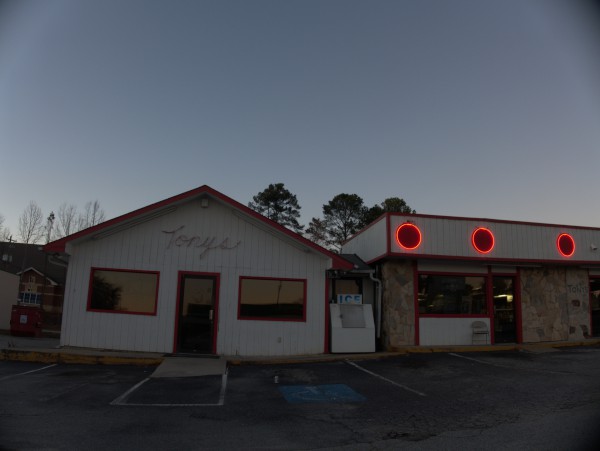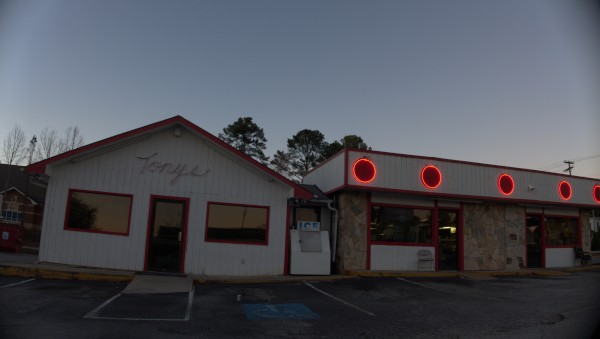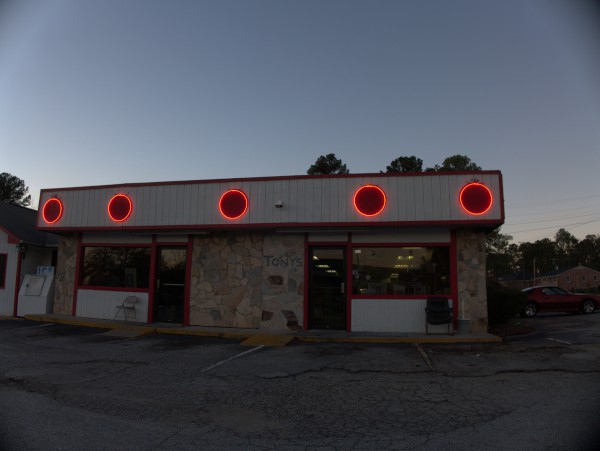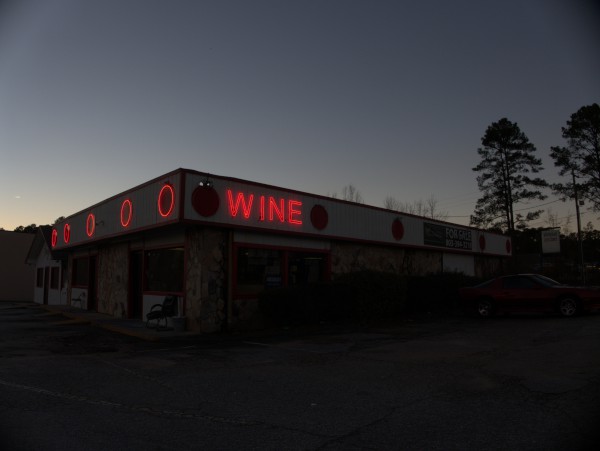 Tony's Party Shop was on Saint Andrews Road in a Seven Oaks Shopping Center outparcel (not far from the former Irmo K-Mart).
Commenter Homer noted the closing, and sent in a set of pictures here. I took these two sets of pictures several weeks apart. The property is currently up for sale as shown in this listing
(Hat tip to commenter Homer)
UPDATE 27 April 2014 -- An earlier version of this post assumed the owner had passed away. Happily that seems to be wrong.
UPDATE 8 February 2017 -- These photos are from commenter Homer, who says:
I've attached 3 new pictures from Tony's Party Shop. I thought they were
getting ready to demolish it but it turns out they have gutted it to the
bare walls and have been working on the inside of the part that used to
be the actual liquor store. There's no signage anywhere so I have no
idea what may be in the works.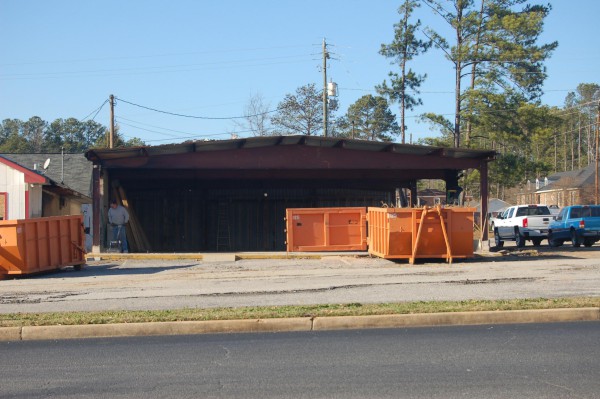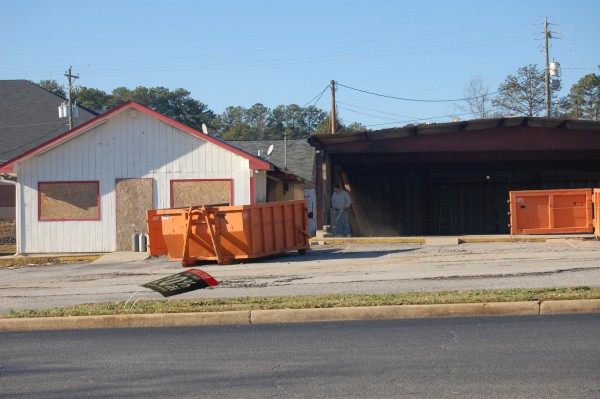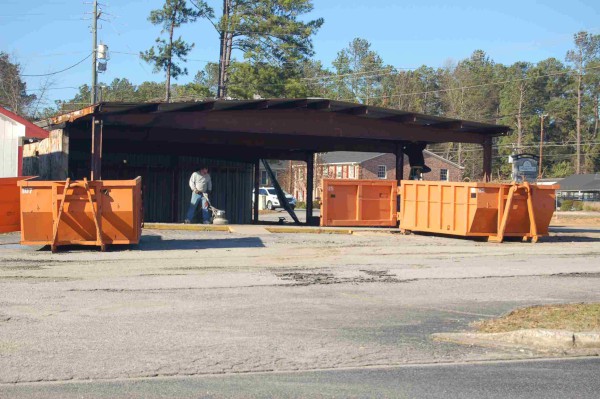 Posted at 11:27 pm in Uncategorized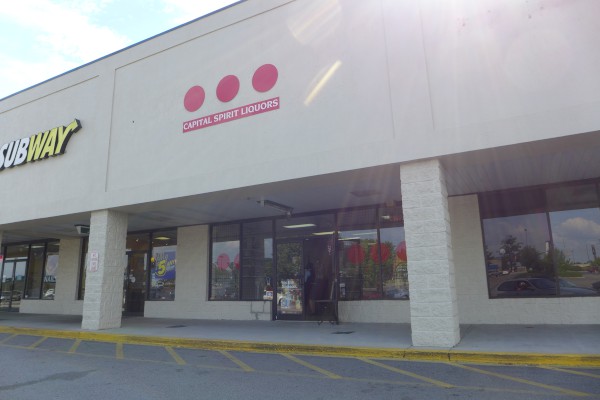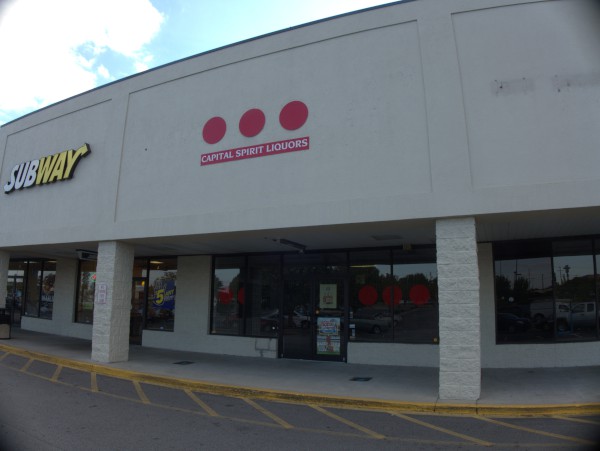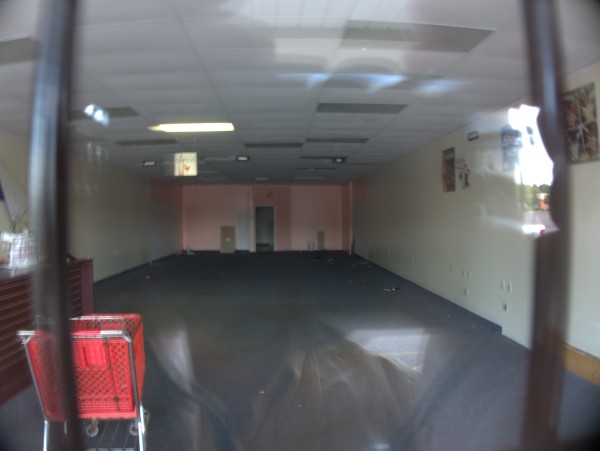 I noticed earlier this month that the little liquor store next to the Subway in the old Sears Plaza on Garners Ferry Road was going out of business. At the time of the first shot, they were doing fairly deep discounts, and by the time I got by there again at mid-month, they were already gone.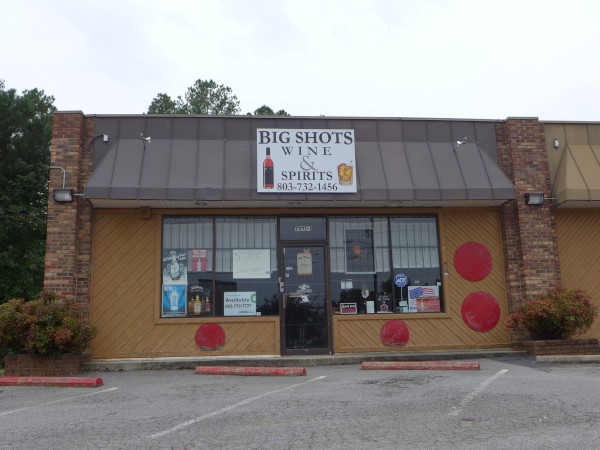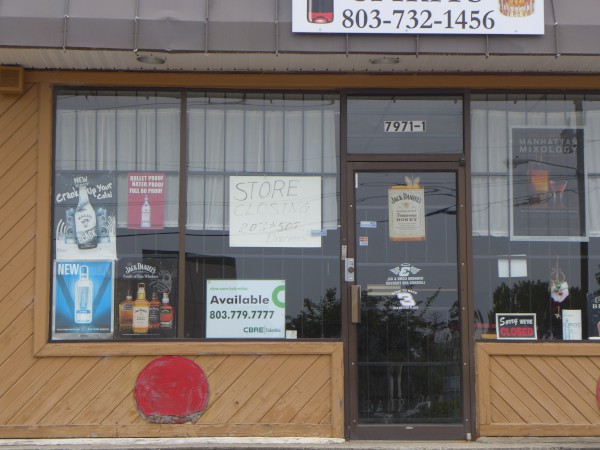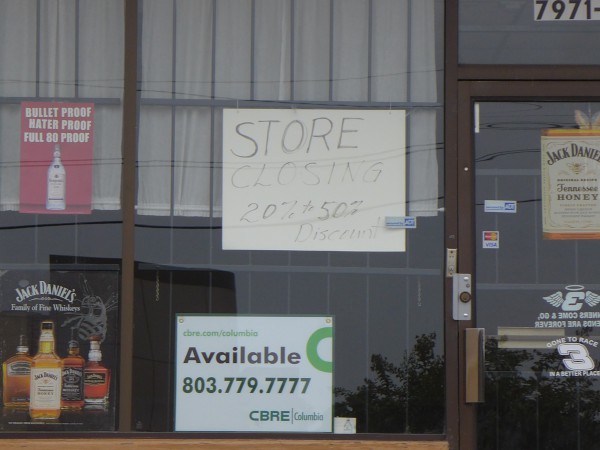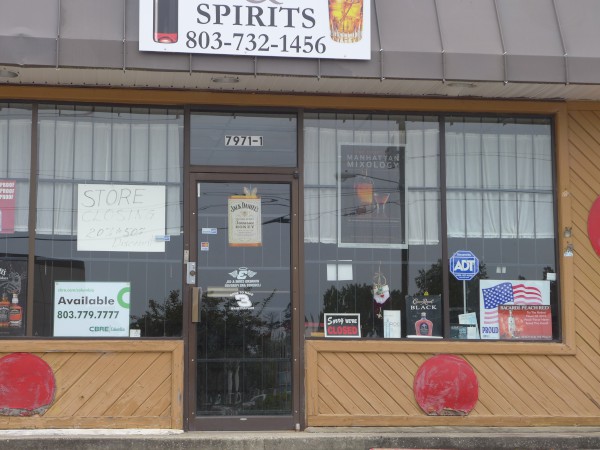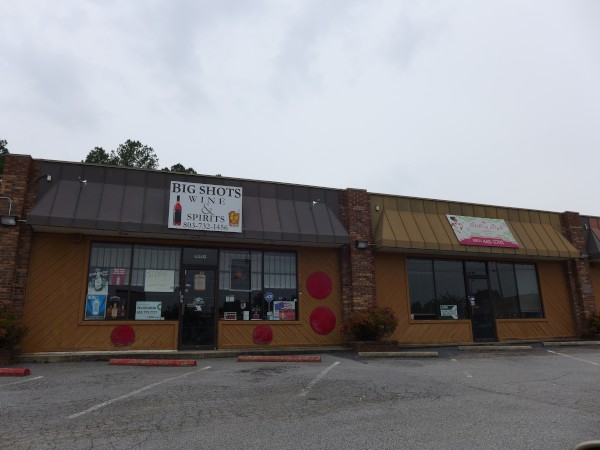 I noticed this little liquor shop in Irmo on Woodrow Street behind the Bi-Lo. It was raining a bit so I didn't get out and peer inside, but I believe that at this point they are still in close-out mode, though the space is already listed with a real-estate sign.
UPDATE 6 October 2021: Adding "North" to "Woodrow Street" in the title. Adding map icon.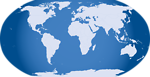 Posted at 1:03 am in Uncategorized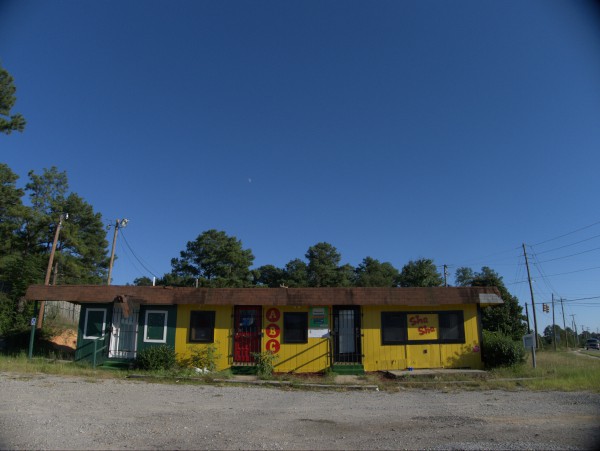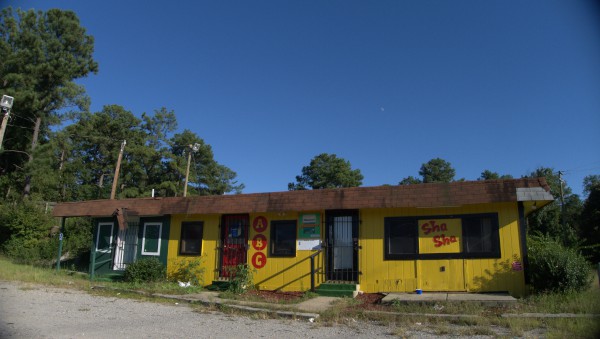 Actually I'm not at all confident on a closing date for this little ABC store on Fairfield Road just north of I-20 as it does not appear in any phonebooks I have. However the place, while showing some wear, especially along the roofline, and sitting in a somewhat overgrown lot, is still in pretty good shape, so I'll go with late 2000s.
I like the name!
Posted at 12:43 am in Uncategorized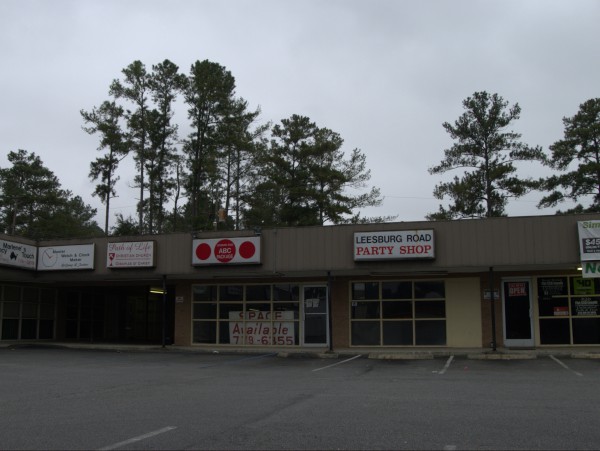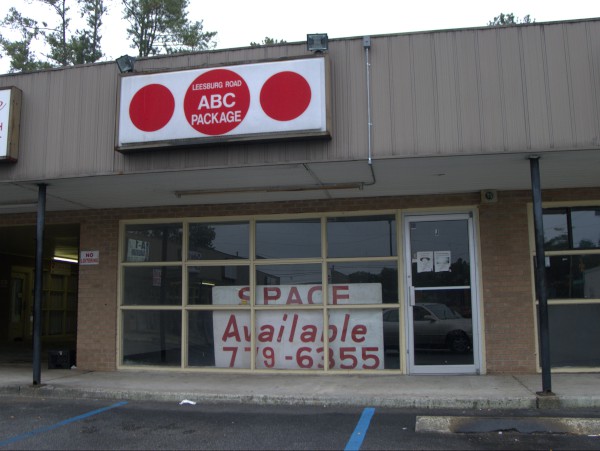 I had thought these two separate stores when I took the pictures, but closer inspection leads me to believe that while they may have been operated as seperately licensed businesses for ABC reasons, they shared one door (the door on the right of the Party Store side appears to be blocked off).
Both were in the little plaza at the corner of Leesburg Road and Greenlawn Drive which also housed the former Leonardo's Screen Printing and still very much open Pizza Palace.
Posted at 12:01 am in Uncategorized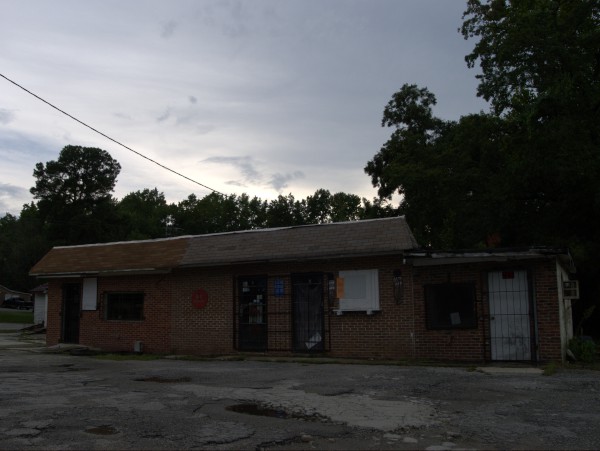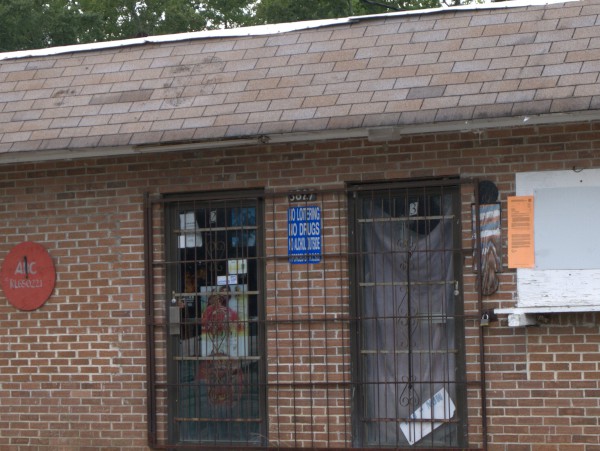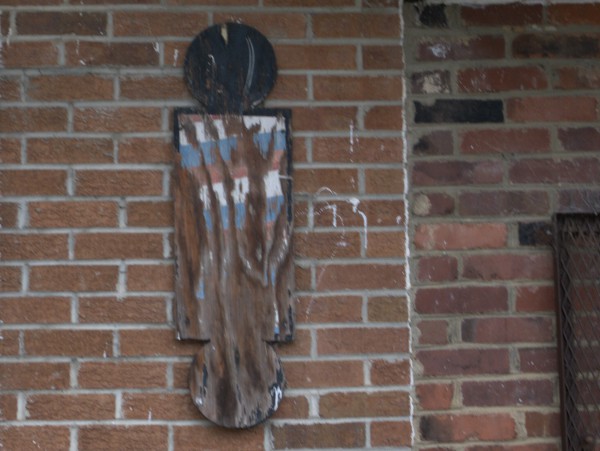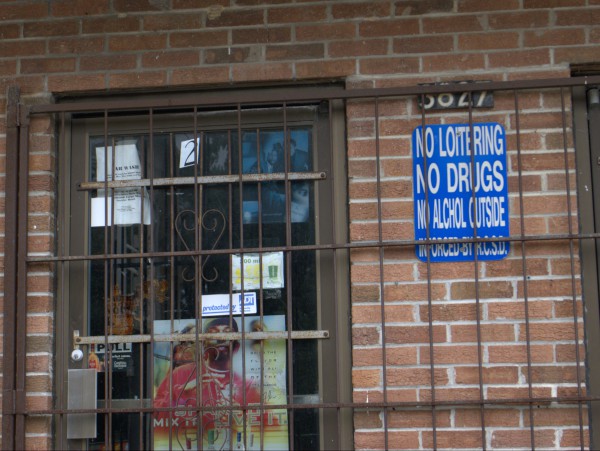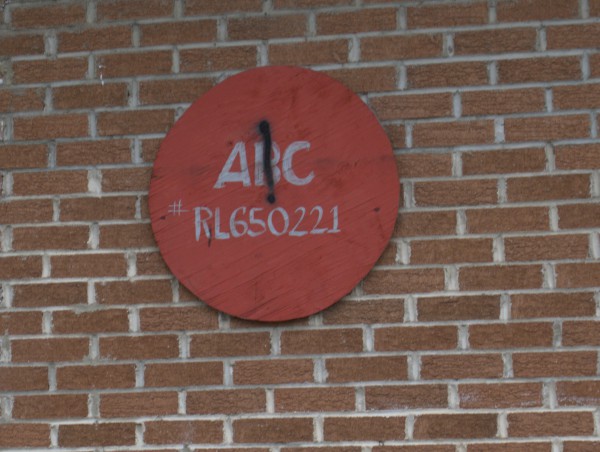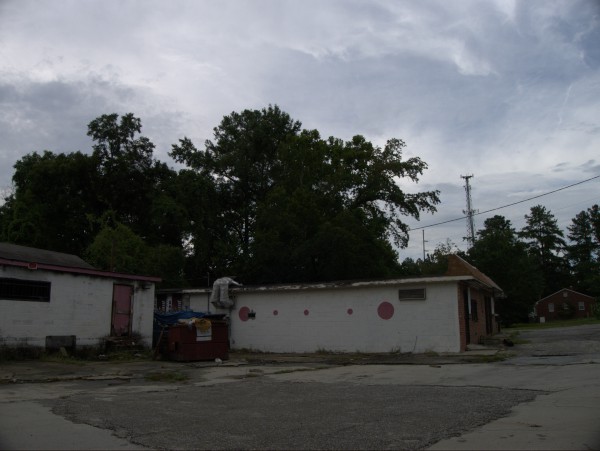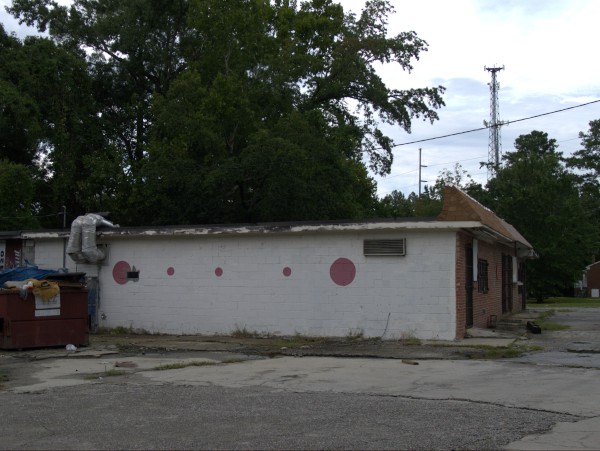 This little three suite building on Farrow Road just past SC-277 (headed away from town) was the home of the Short Stop Barber Shop & Hair Styling barber shop and salon on the right side of the building, and Dessie Short Stop III convenience store on the left side of the building and an ABC store in between.
You can still see where the barber pole was mounted on the wall, but the shop closed sometime before the February 2007 phonebook. There is a large gap in the books I have at home, but I can say that it *was* listed in the February 1997 book.
The convience store is not listed in any of my phonebooks, so apparently it went into operation after the Feb 1997 book and closed before the Feb 2007 one. (There is still another Dessie Short Stop at another location). This does not quite jibe with the Richland County business license list, which lists the place as holding business licenses as a convenience store in both 2008 and 2009 although it is consistent with the Columbia Star report of an application for a beer and wine permit in September 2006.
I don't have any information on the Red Dot ABC store in suite 2.
Posted at 1:39 am in Uncategorized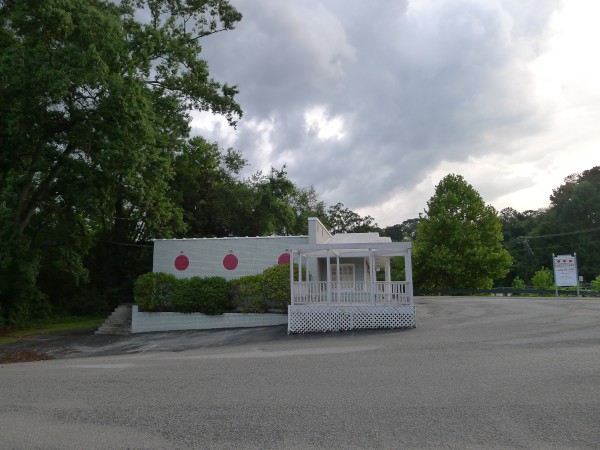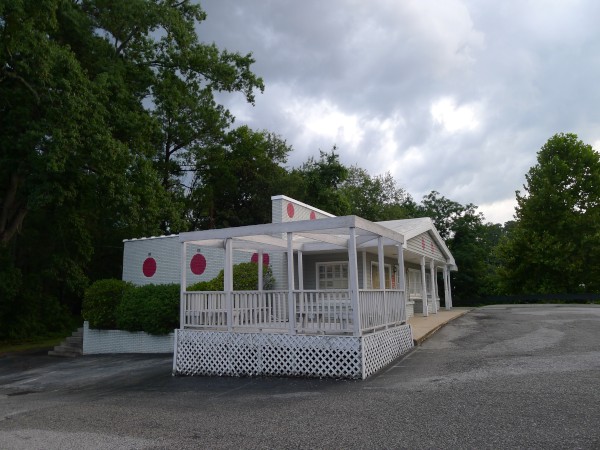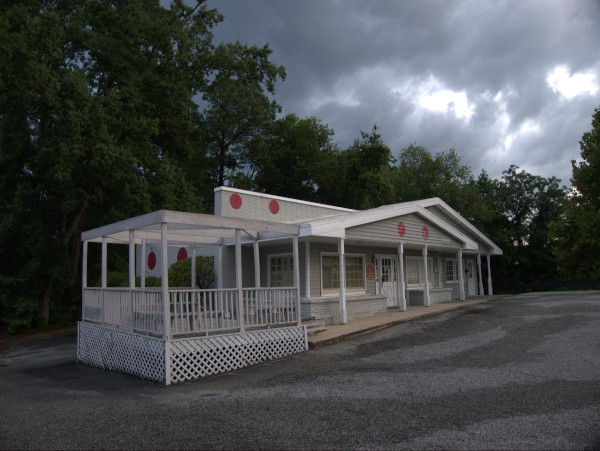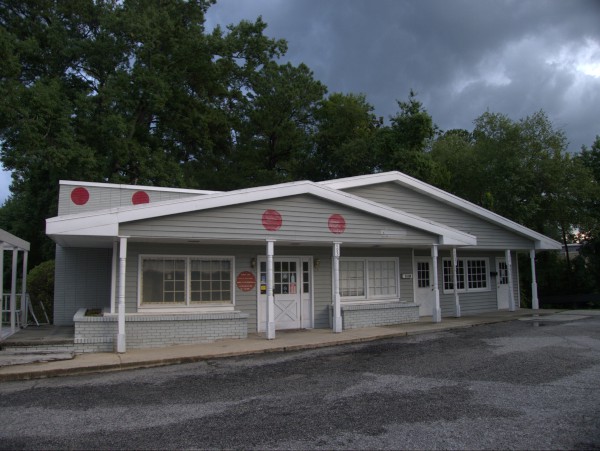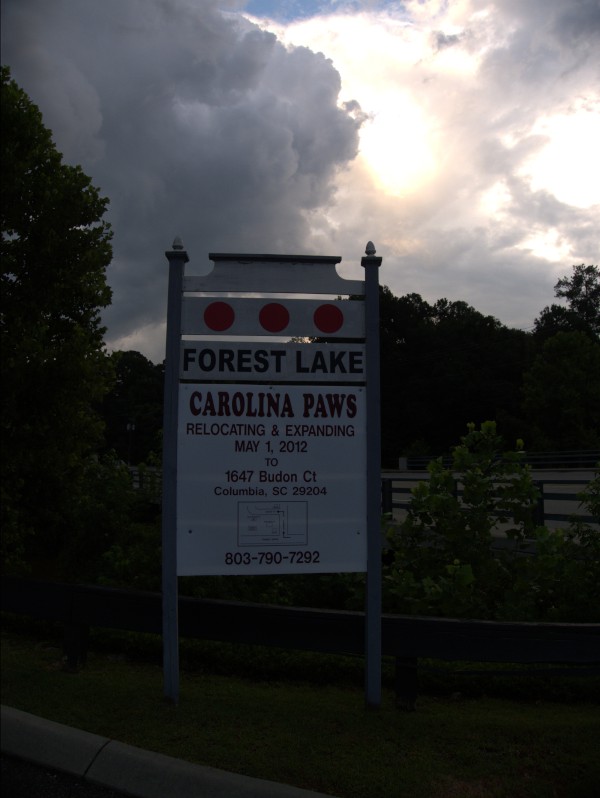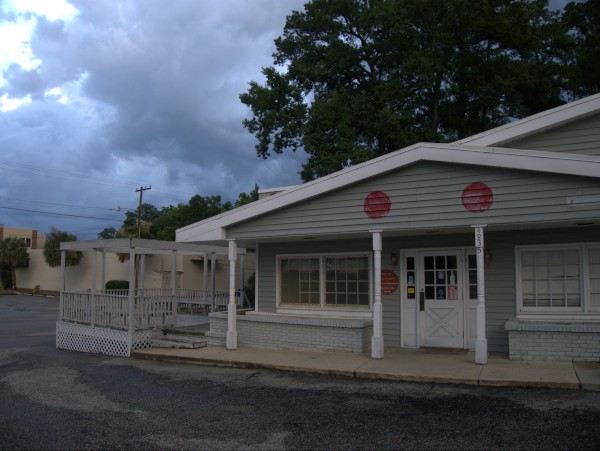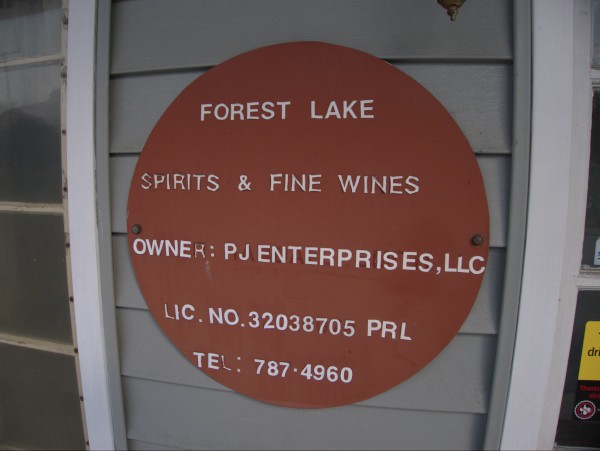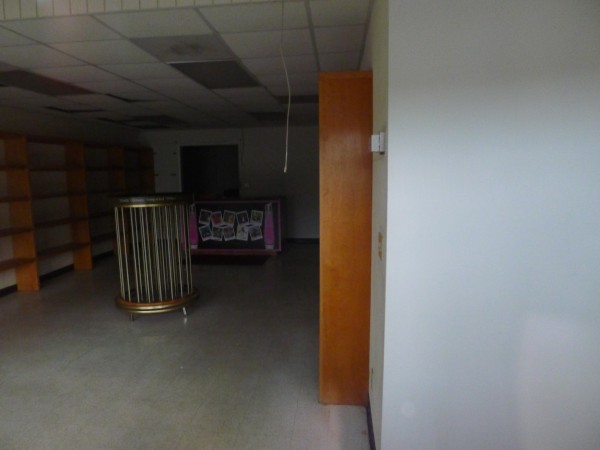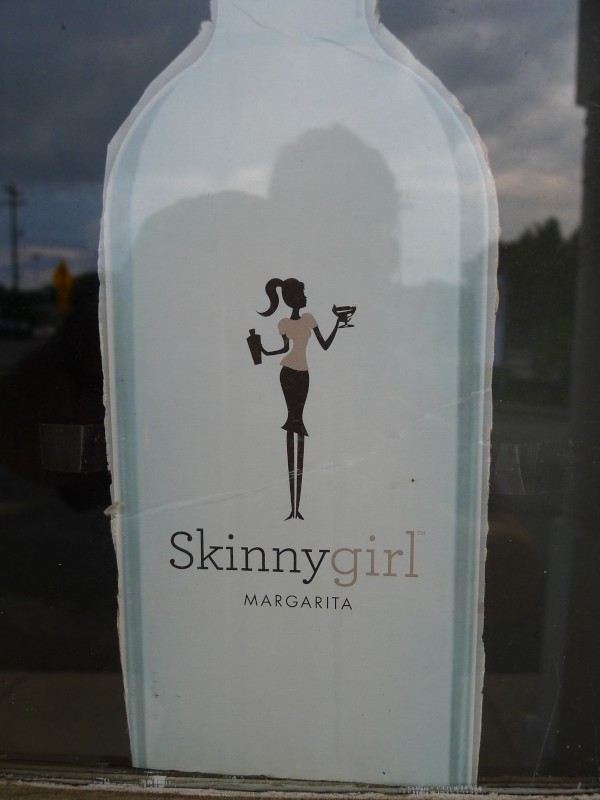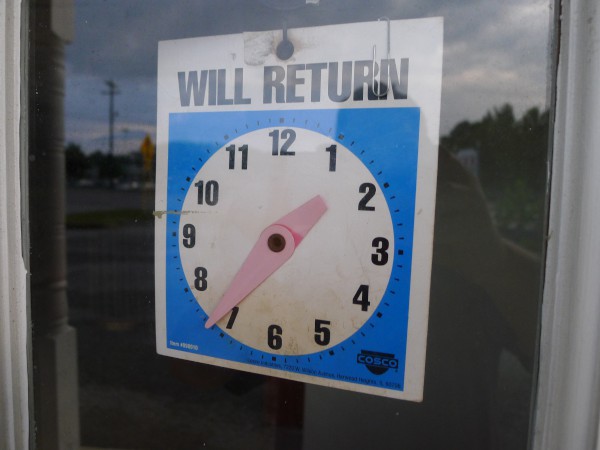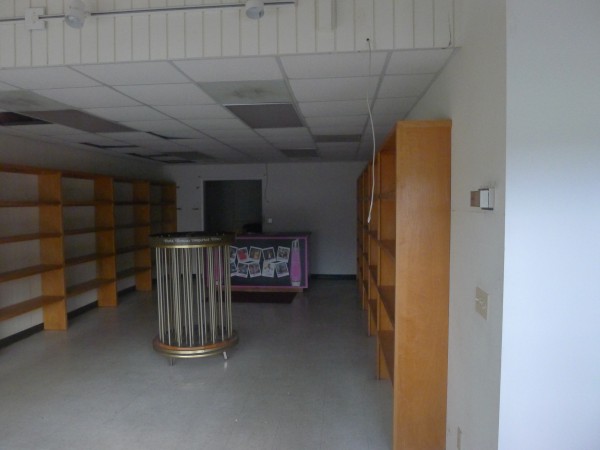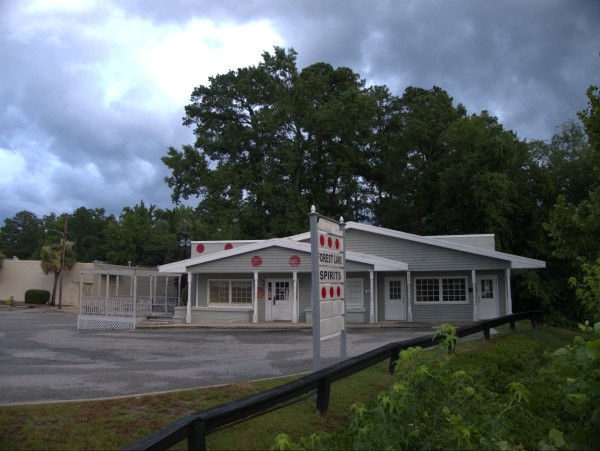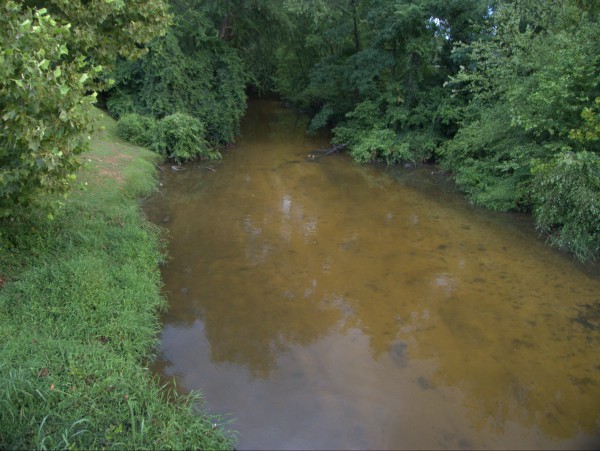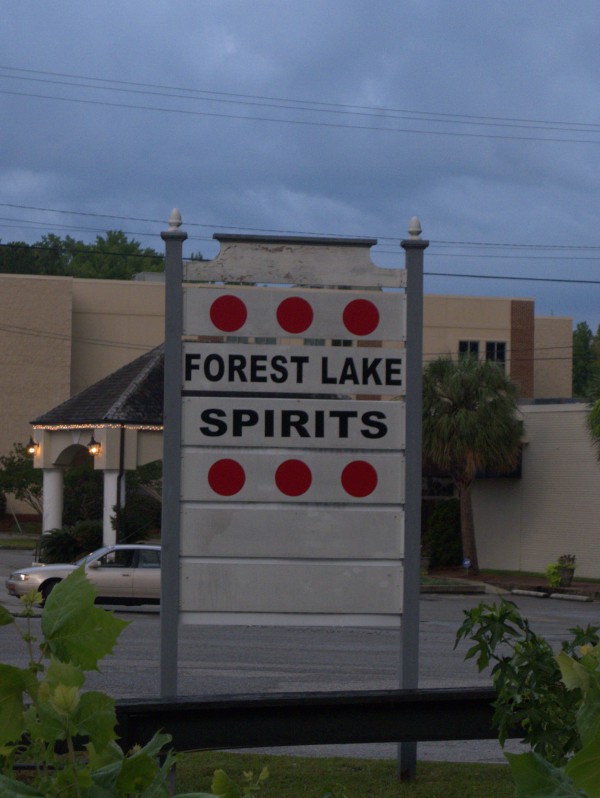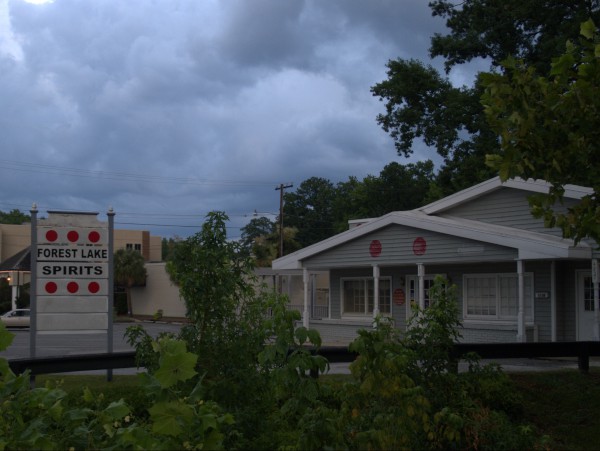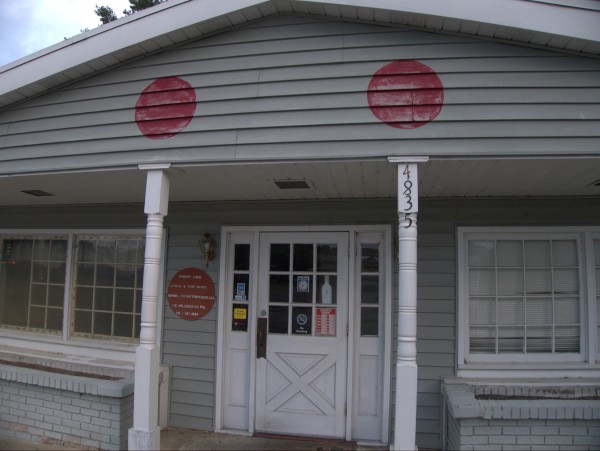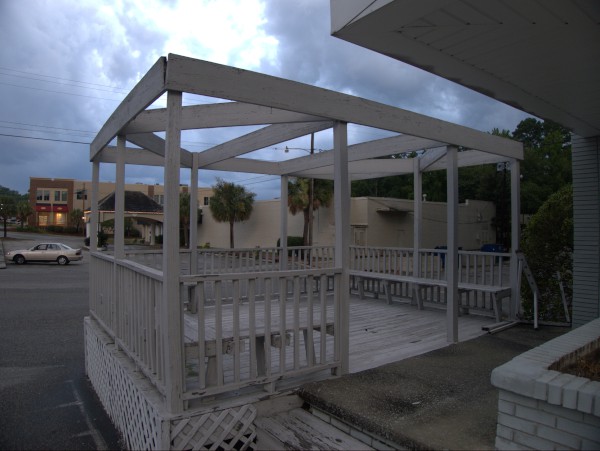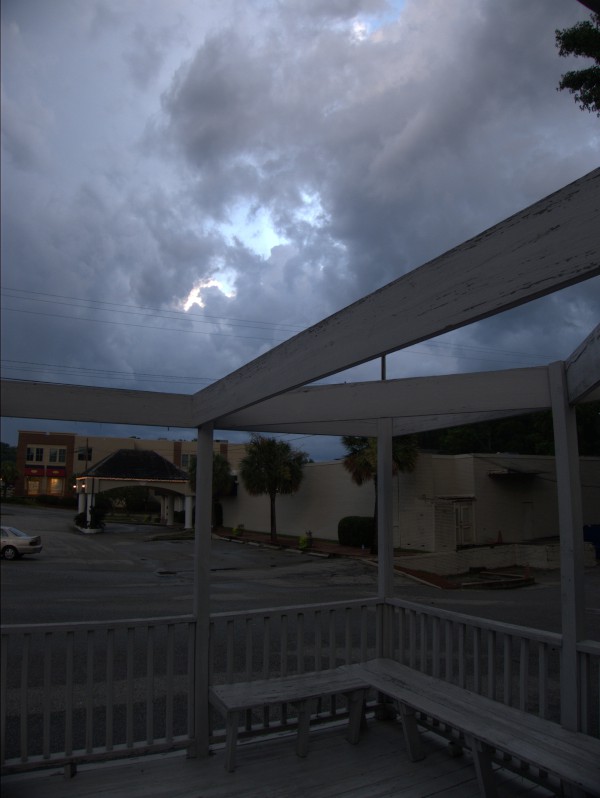 Forest Lake Spirits & Fine Wines was one of the follow on operation in the old Dobbs House / Steak 'n Egg Kitchen building (next to Gills Creek and Forest Lake Park).
It appears that the building is now broken into three storefronts, and Forest Lake Spirits & Fine Wines was the leftmost one. You can see the attached picnic/patio area which I believe was the deck from the last time the place was a restaurant (which was well after the Steak 'n Egg era). I stopped there several times to pick up some cooking spirits for tiramisu, cheesecake and eggnog. The staff was quite friendly, but I believe that each time, I was the only customer in the store.
I'm not exactly sure when the place closed, but they are listed in the February 2012 phonebook, so I'm saying early 2012. Or, I suppose it's possible they will be back at 1:35.
UPDATE 25 September 2012 -- Something is happening here. There are dumpsters both in front and behind the building and people in and out: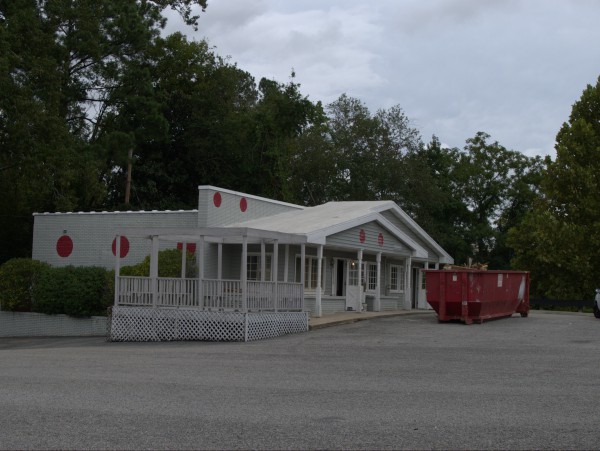 UPDATE 18 December 2012: It appears a new restaurant will be going in here. See the pictures here.