Posted at 12:01 am in Uncategorized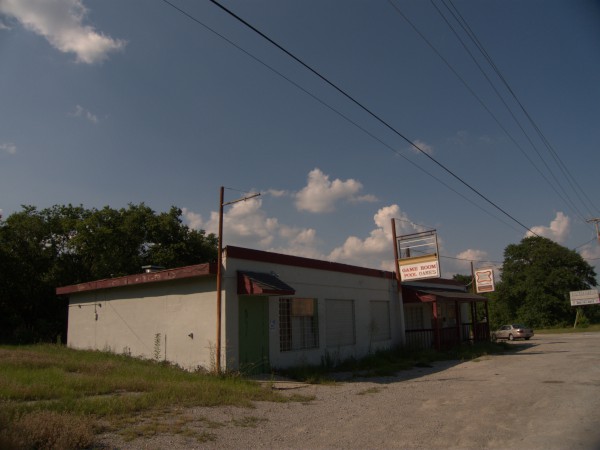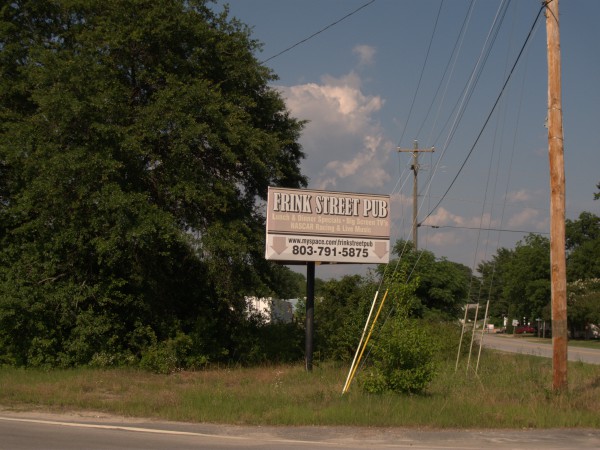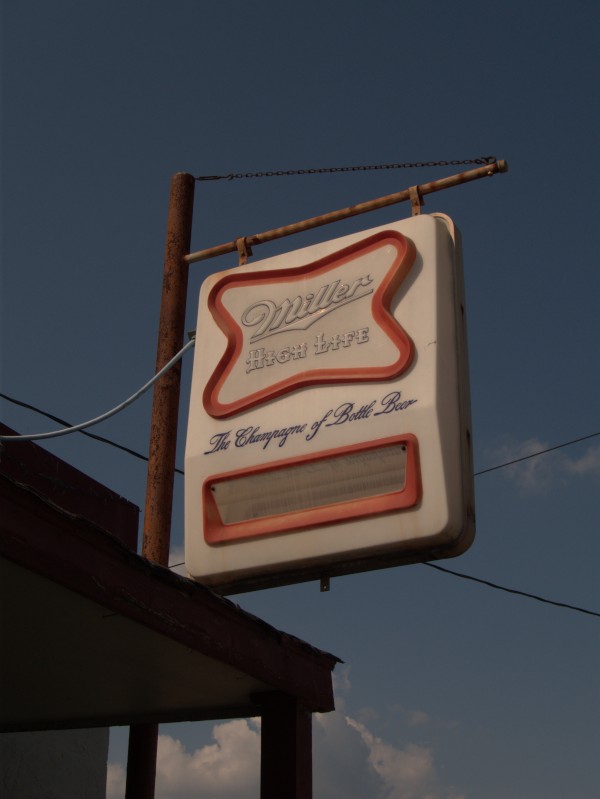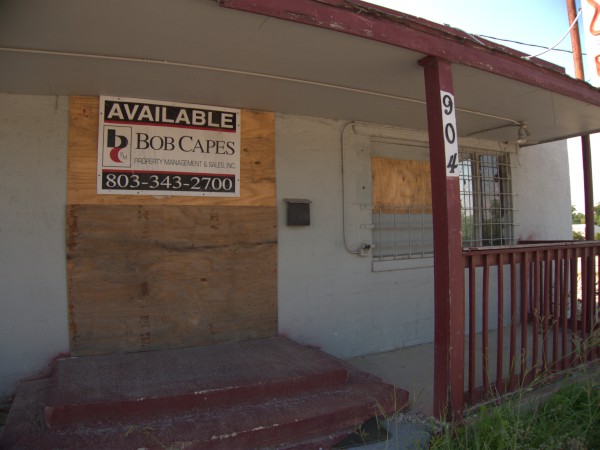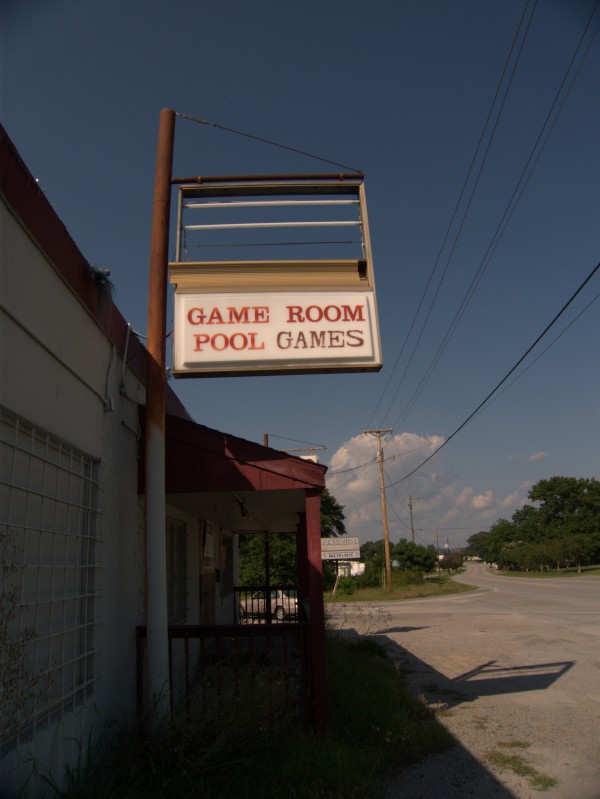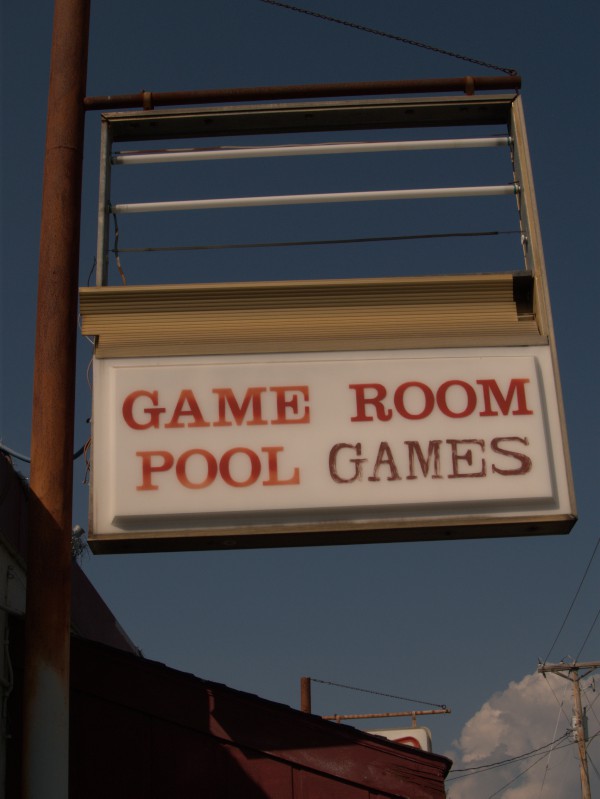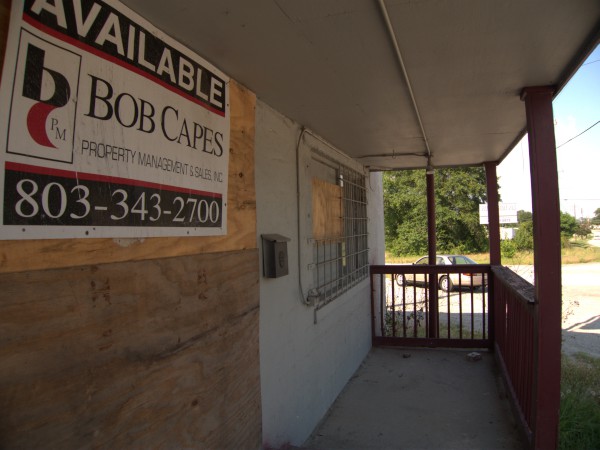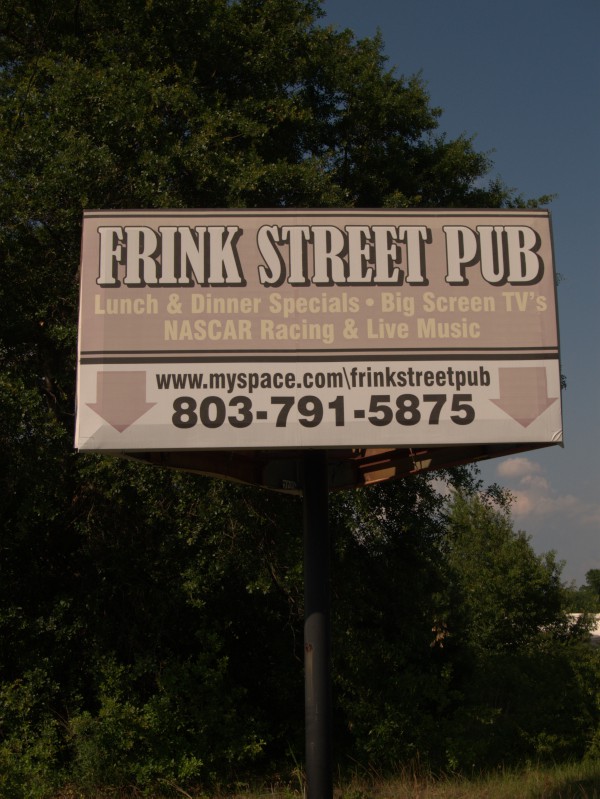 The champagne of bottle beer -- is that like The Cadillac of Fords? It just seems an odd comparison..
Obviously this building in Cayce at the corner of Frink & Ferguson Streets has been there a long time, and has probably been many things. The only two I can turn up in google however are Frink Street Tavern and Frink Street Pub, and in fact I'm not entirely sure those are two separate businesses instead of a variant name or mis-listing. If the are two separate operations, then Frink Street Tavern came first with Frink Street Pub opening and closing in 2007.
I say that because the myspace page given on the street sign still exists (after correcting the backward-slash vs forward-slash typo), and proudly proclaims an opening date of 25 February 2007 (while still looking for bartenders and "Kareoke" performers on 18 February..), giving this description:
We are a local pub located at 904 frink street cayce south carolina ...We have pool tables , golden tee , silver strike bowling and many other games ...we have the lowest price drinks anywhere , most beer is only a buck most liqour is only 2 bucks .....we do Kareoke ... live music ,juke boxes ,and like to have a good ole time ...We play country music , classic rock, and other good music ,we are open monday thru saturday from 2pm until ...and available for private party rentals on sundays .....Please stop by and enjoy an ice cold beer and get to know us ...you will have a great time !!!!!!!!! call us at 803-791-5875
However, the place is not listed in my Feb07-Feb08 or Feb08-Feb09 phonebooks, so I surmise that it did not make it through the year.
The various real estate listings all make clear that at this point this particular "track" of land is being sold with the building as more of a afterthought than an asset.
UPDATE 6 February 2012: Added Mote's Store to the post title based on the comments (which you should read). Apparently it was a little-bit-of-everything type old-time store.
UPDATE 25 November 2012 -- Looks like somebody has bought the property and is doing some work: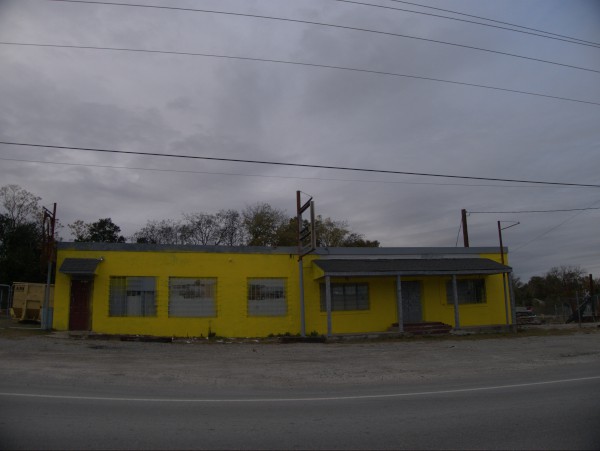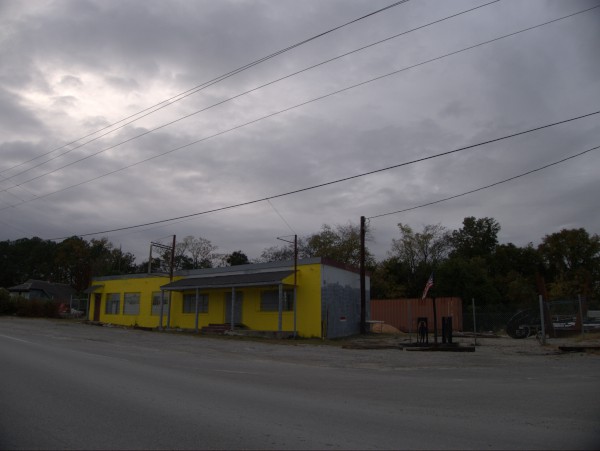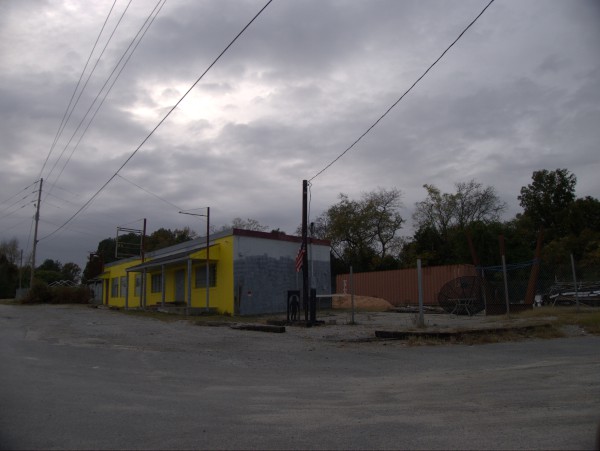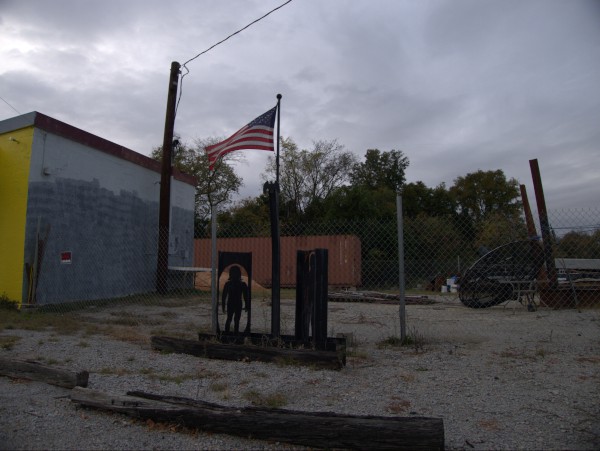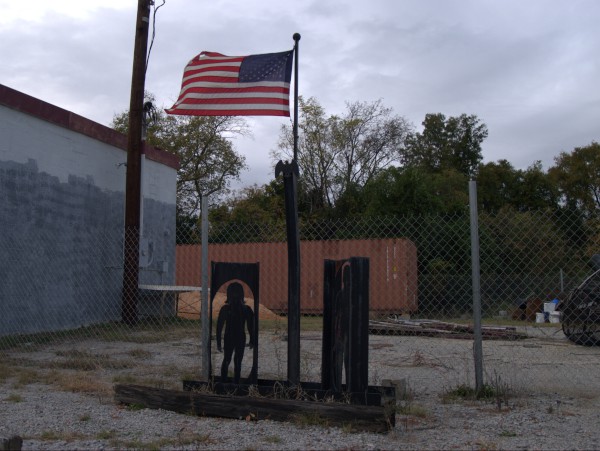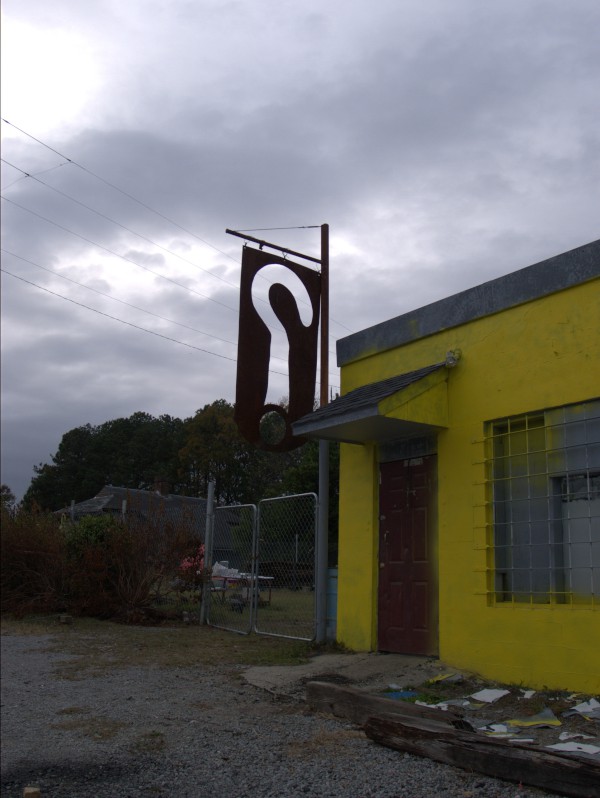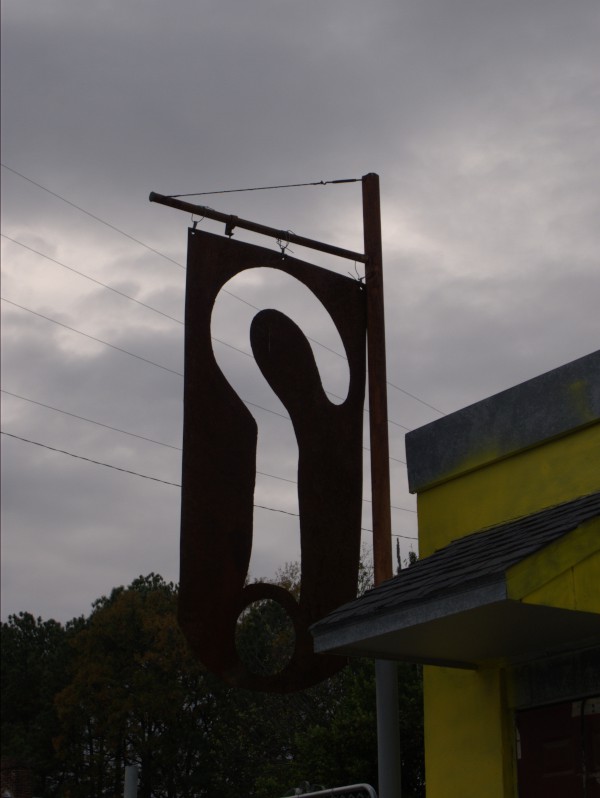 11 Responses to 'Mote's Store / Frink Street Tavern / Frink Street Pub, 904 Frink Street: 2007'
Subscribe to comments with RSS or TrackBack to 'Mote's Store / Frink Street Tavern / Frink Street Pub, 904 Frink Street: 2007'.
Leave a Reply