Archive for the 'beer' tag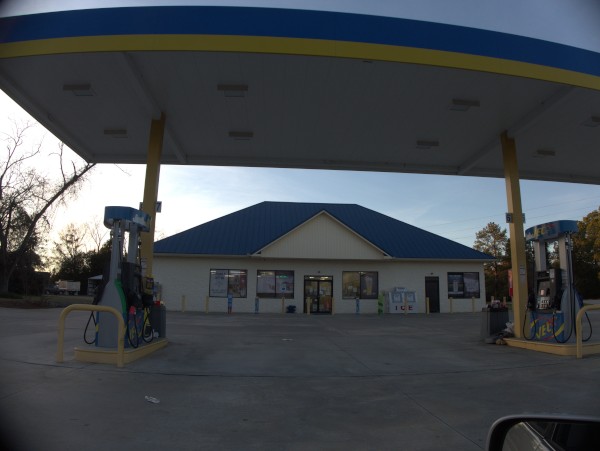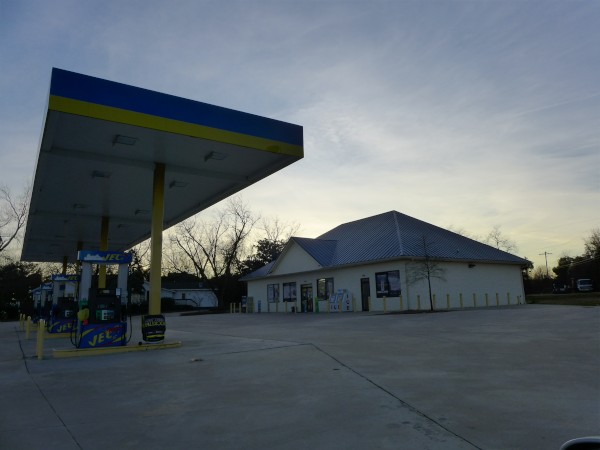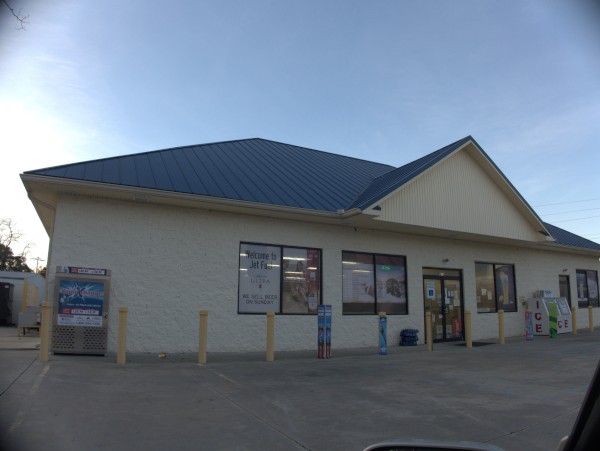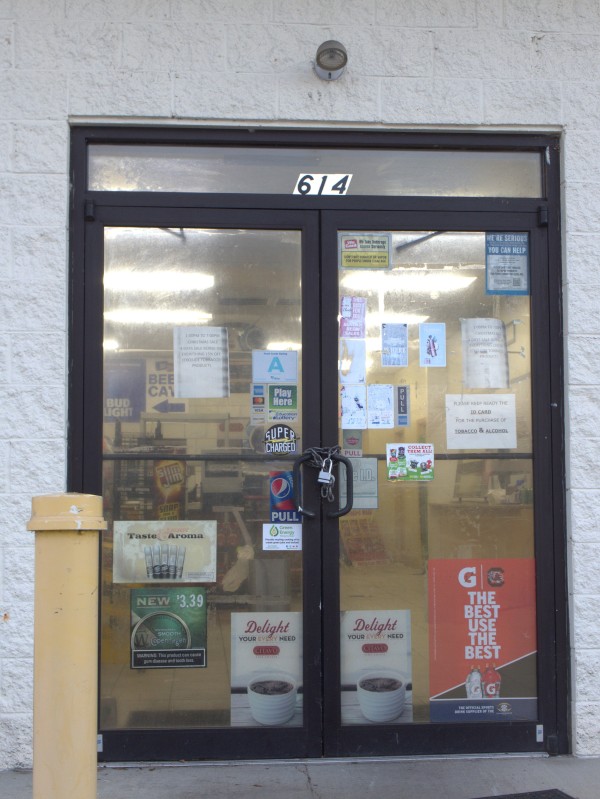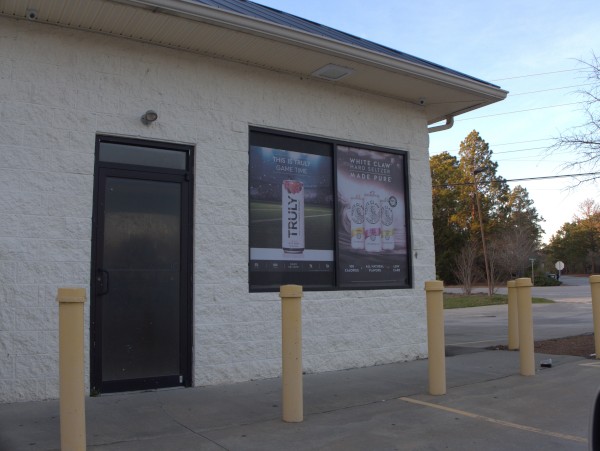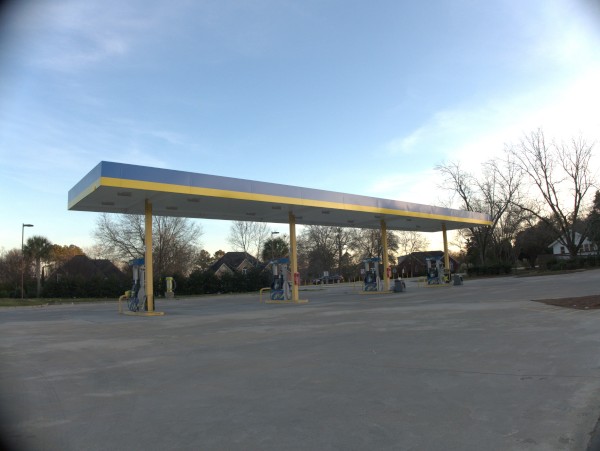 I can honestly say I had never been on Barr Road before in my life -- this site has certainly taken me places. Commenter Andy mentions that this Jet Fuel convenience store in Lexington has recently closed and cites a protracted local battle over the place due to its plans to sell alcohol. Well, driving up from US-1, I can certainly say this is a well-churched area, so I guess that's not too surprising.
The place finally did open, obviously, but commenter Andy says it had gone downhill lately.
The State had a story on the controversy back in 2015
(Hat tip to commenter Andy)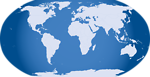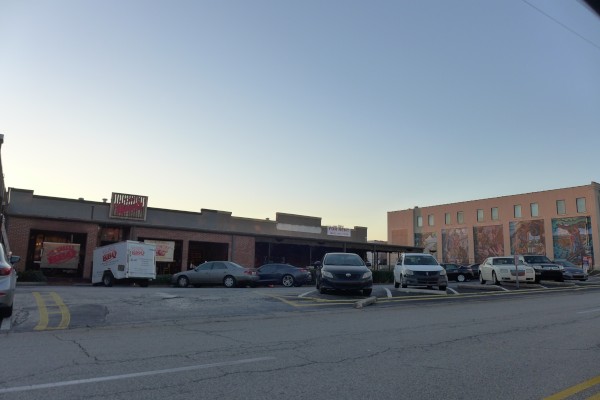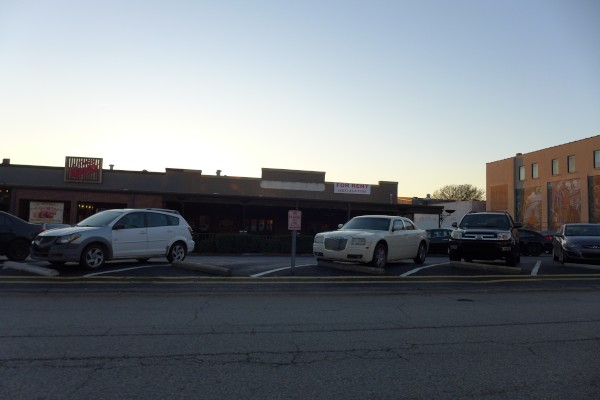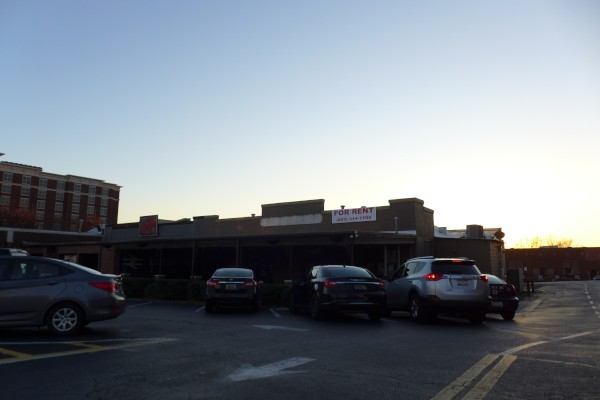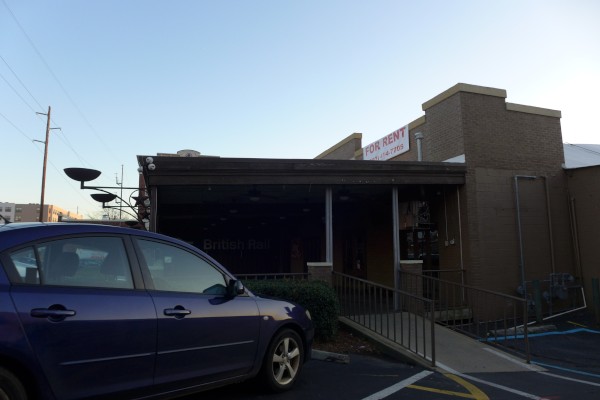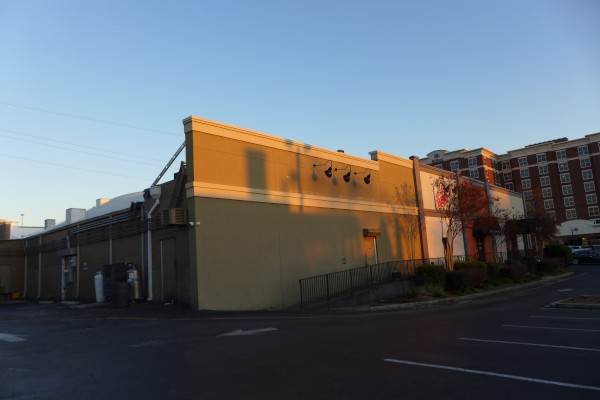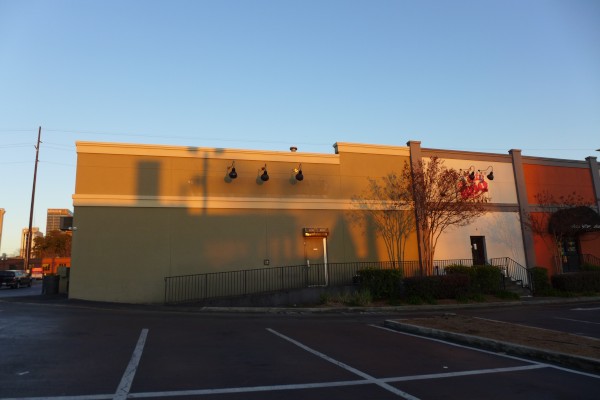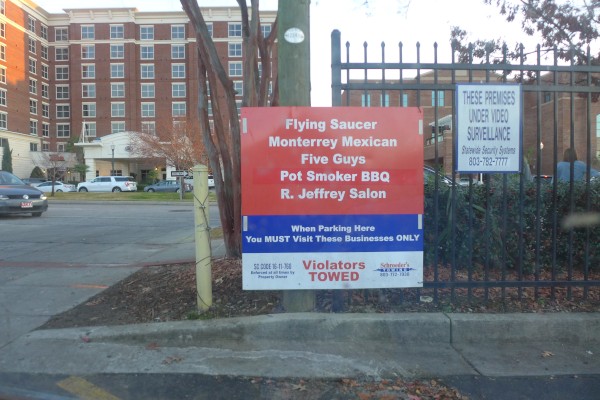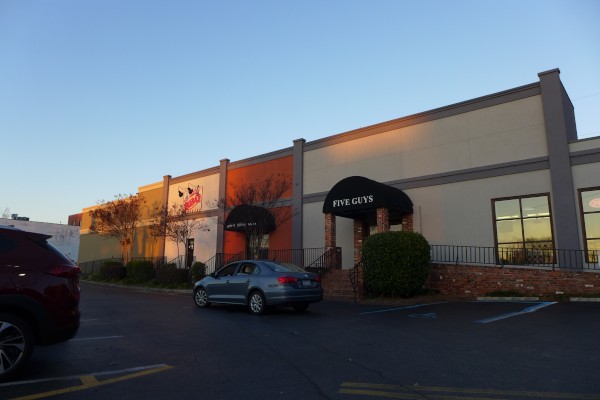 Commenter Lone Wolf called this back in August:
Might want to keep and eye on Flying Saucer. They've just implemented some "changes", allegedly at the mandate of the Home Office in TX. From the "Signs Your Favorite Restaurant is About to Close", one will note several bad signs.

Saucer just hacked their menu from 1 page (front and back) to five items. Monday thru Thursday, they're no longer open for lunch. If you sit on the deck, all food and beverage orders must be placed inside, at the bar. As no one will be waiting on you on the deck, waitstaff has been reduced, or quit because their hours were cut.

I *do* hope they can right their ship. But, I don't agree with these changes.
Unfortunately, even with that warning, I didn't manage to get pictures before the closing, a combination of being both busy and absent minded. I finally did get by the other day, but the signage is already down and the place is listed for rent. The building seems to be thriving otherwise, so I expect something will move in before too long.
(Hat tip to commenter Lone Wolf)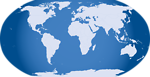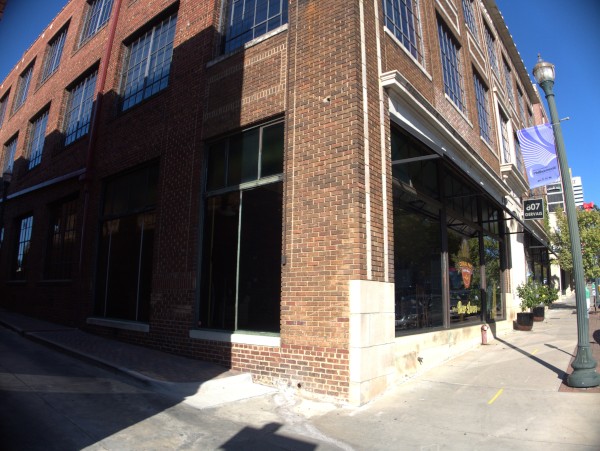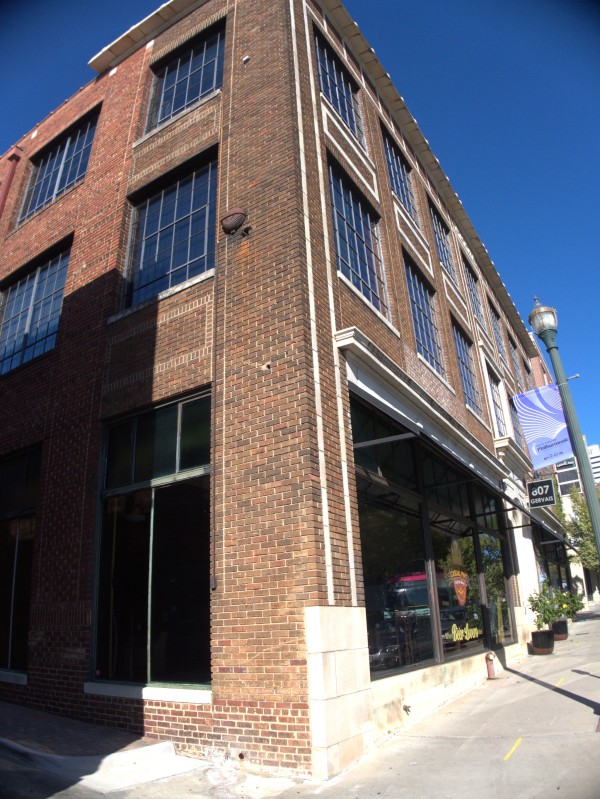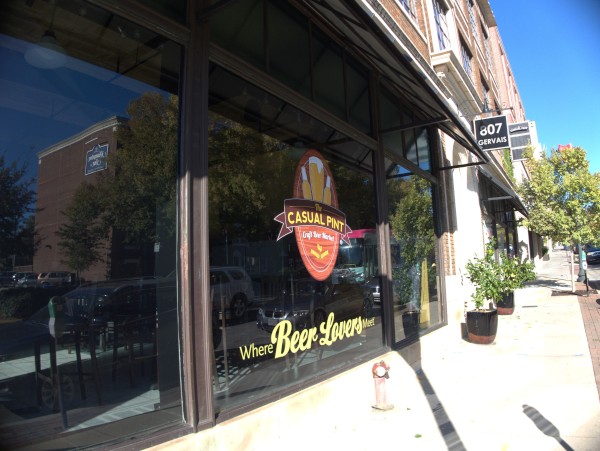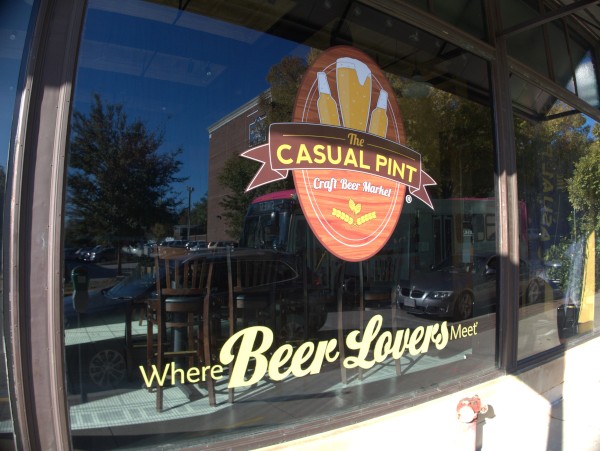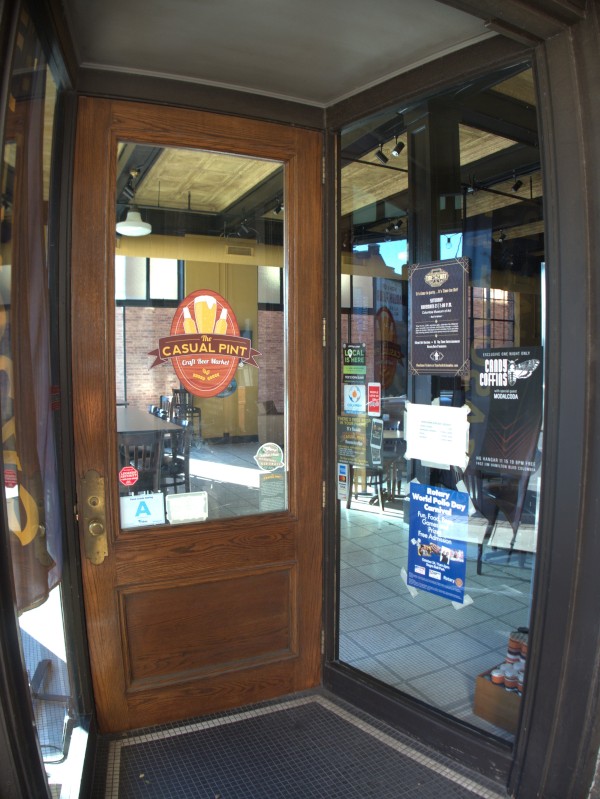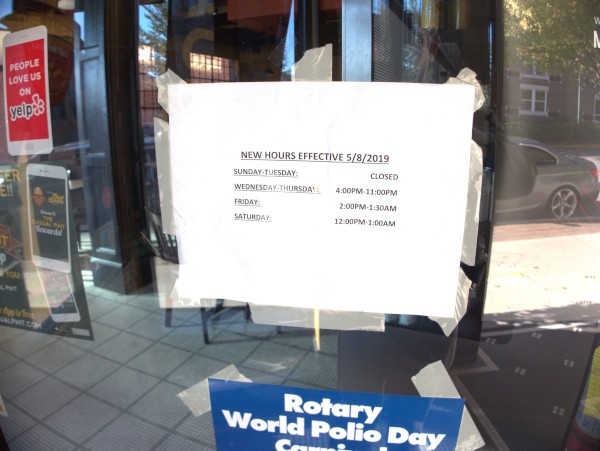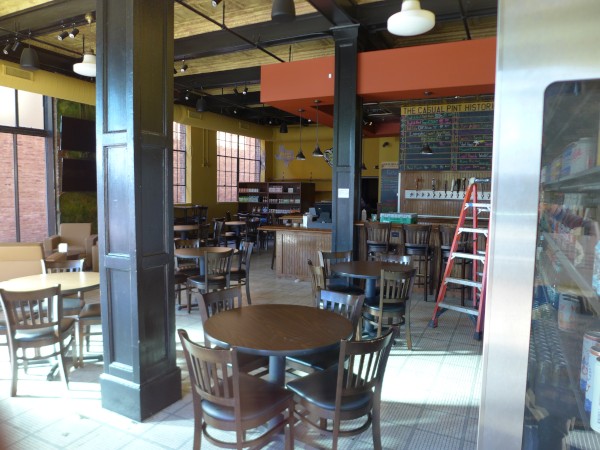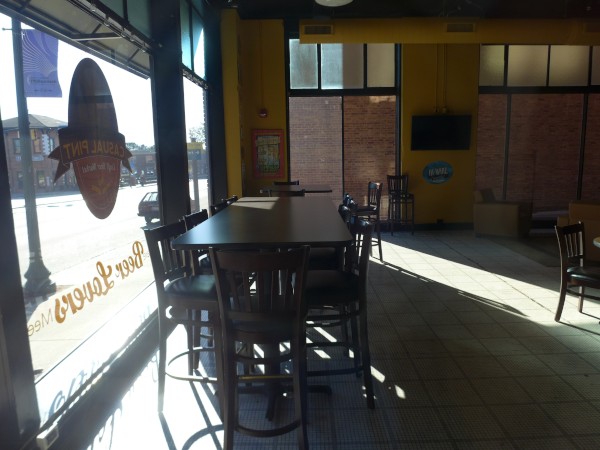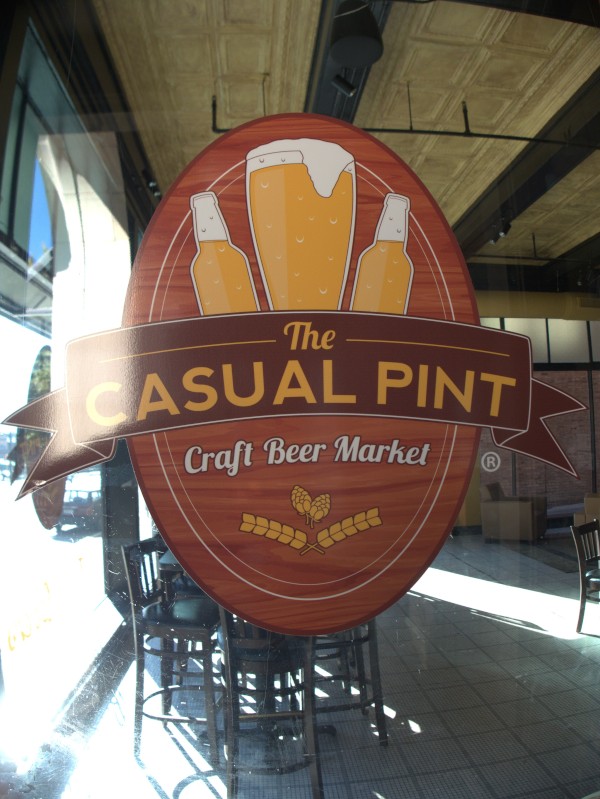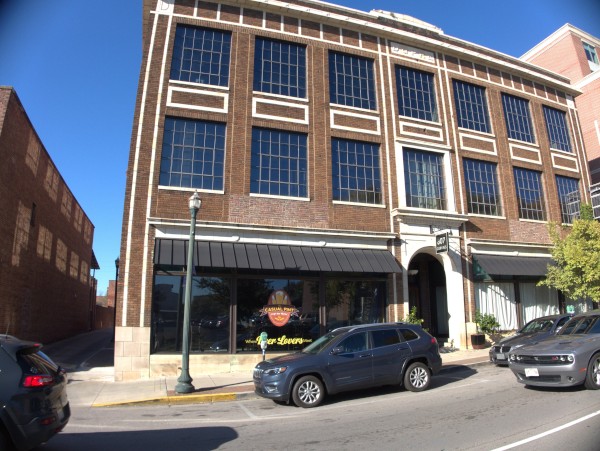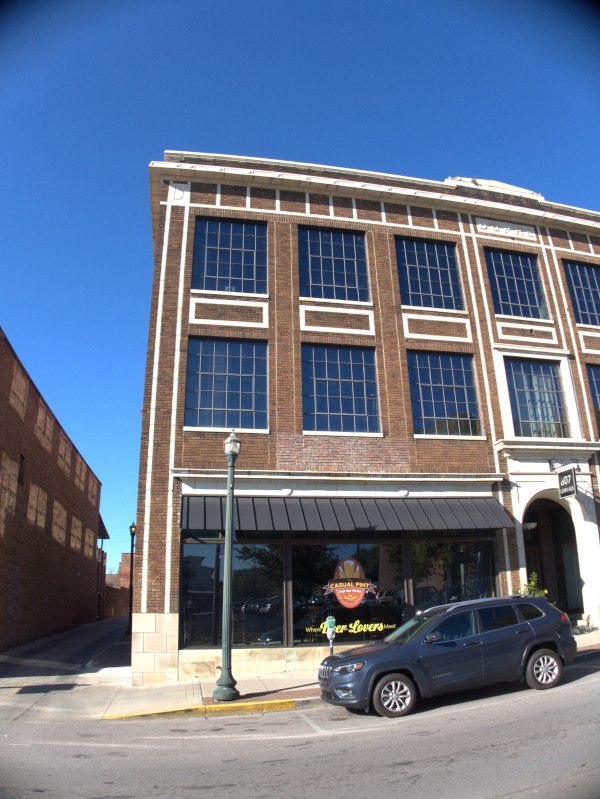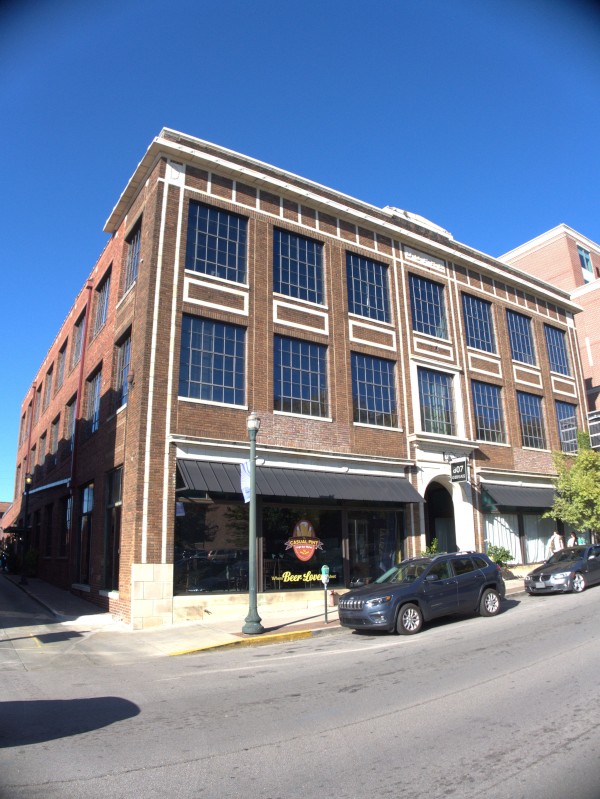 The WordPress blog editor has a button called "Save Draft", which is, I suppose, appropriate to this post, as The Casual Pint is no more.
The Free Times noted the opening on 22 July 20 2016 of
the fastest growing franchise in the craft beer industry
and also noted the closing on 2 November 2019.
The only remaining SC location for the chain is 217 Saluda Springs Road in Lexington, which looks to be on the block behind the Mellow Mushroom.
Here is a State story on the Dupree Building of which The Casual Pint was a tenant. It's a nice looking place. I should have checked the entrance to see what's upstairs.
(Hat tip to commenter Heath)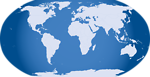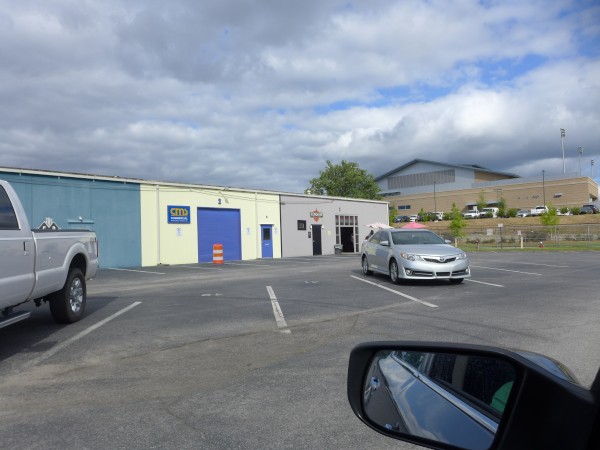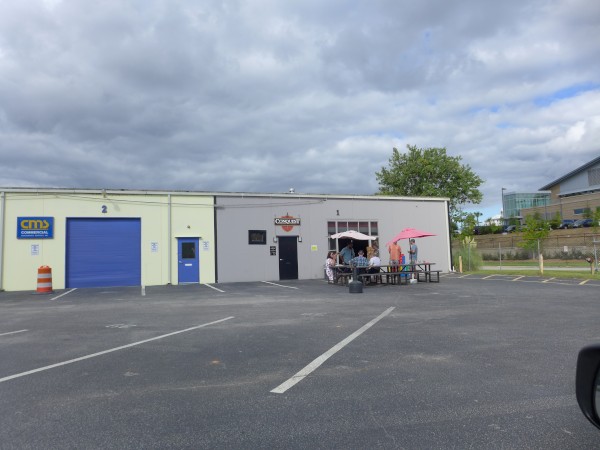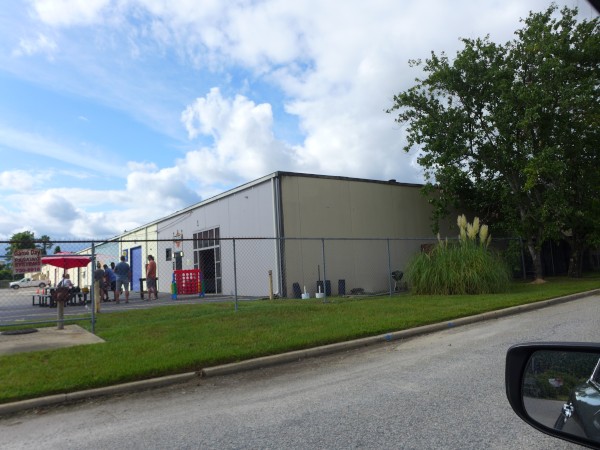 I was not really aware of Conquest Brewing until commenter Jimmy Freeman linked their Facebook farewell in Have Your Say.
The Free Times has a bit more information such as that the place was "Columbia's first post-production brewery since prohibition" and that Saturday was their final day.
(Hat tip to commenter Jimmy Freeman)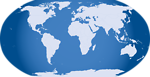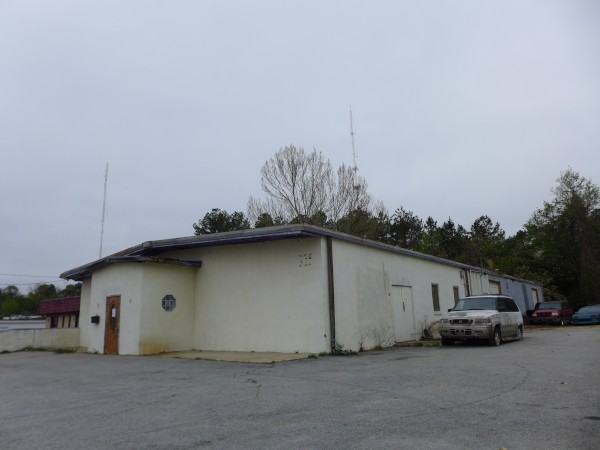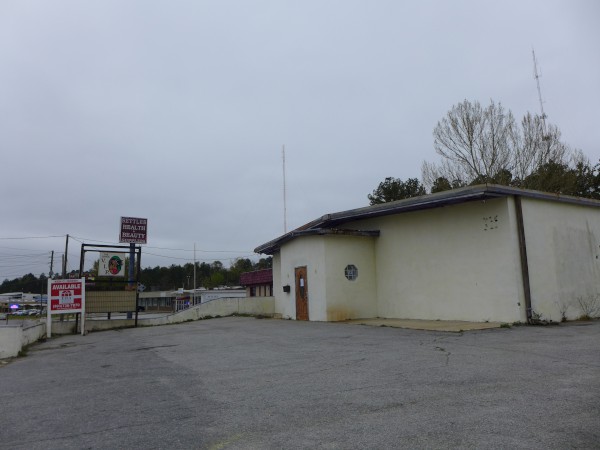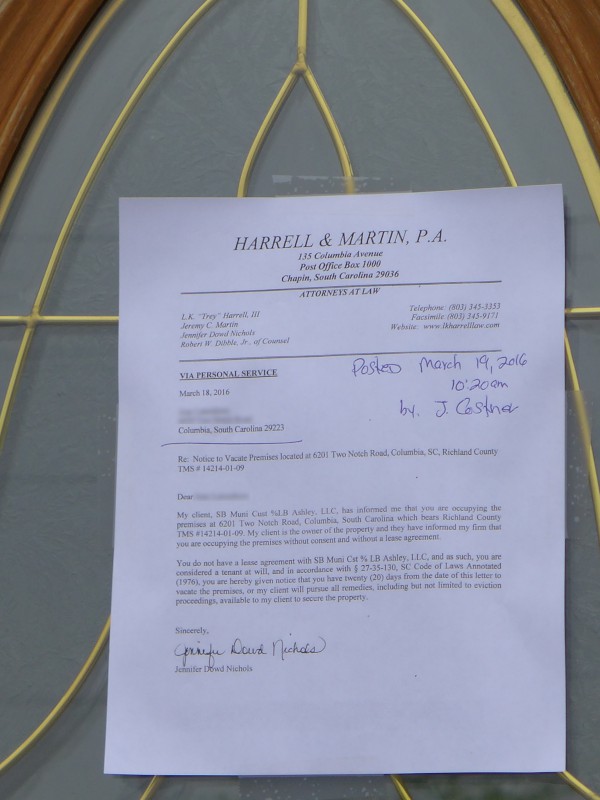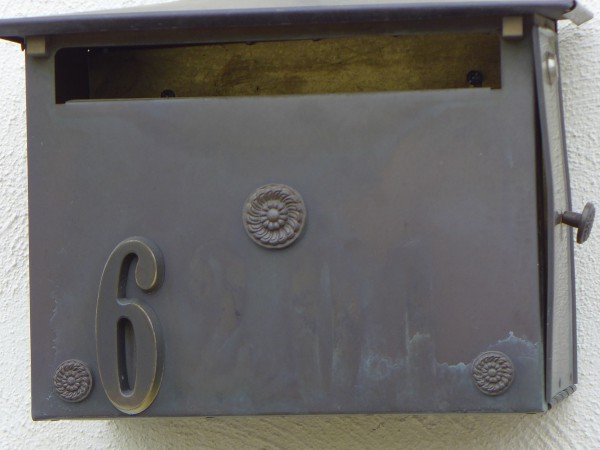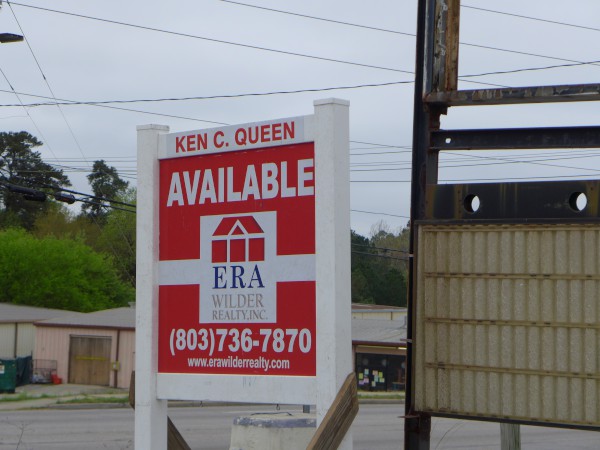 I noticed a real estate sign in front of this Two Notch building the other week and in checking further found an old Administrative Law Court decision that established this building was once The Locker Room, a name that sounds somewhat familiar to me, though I could not have placed it in this area.
The decision is somewhat interesting in that it is a denial of an ABC permit, mostly for the reason that the club's only idea for parking was a cockamayme scheme for valet parking to a lot two miles away.
I'm not sure if this The Locker Room was associated with the one in Eastover.
Posted at 12:07 am in Uncategorized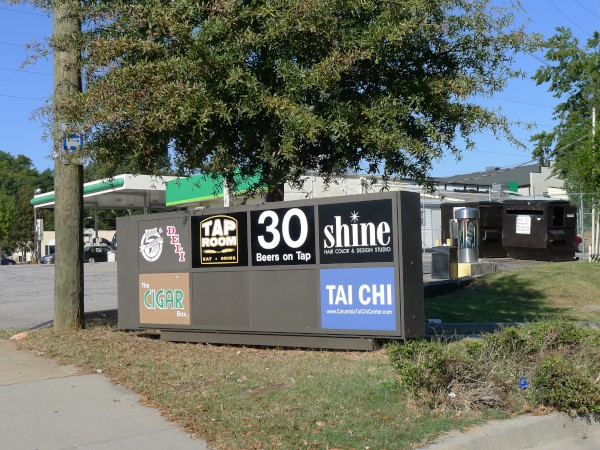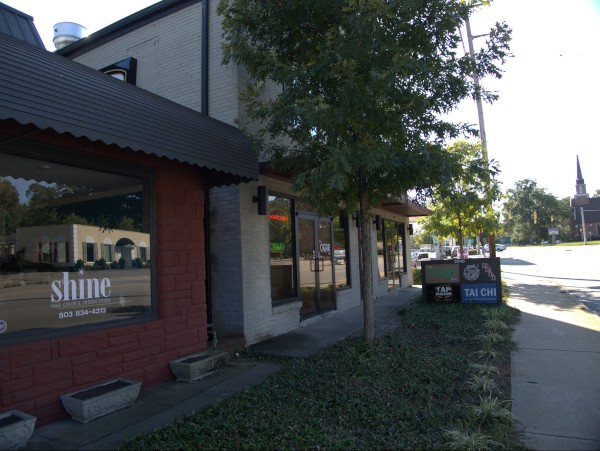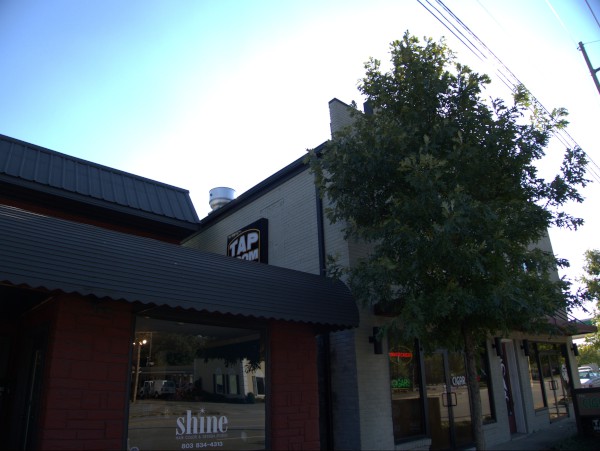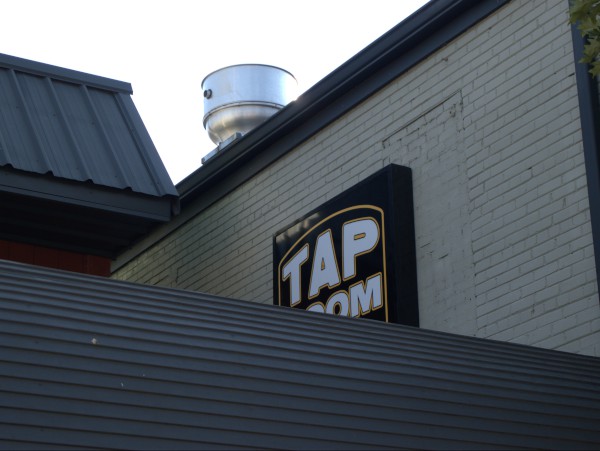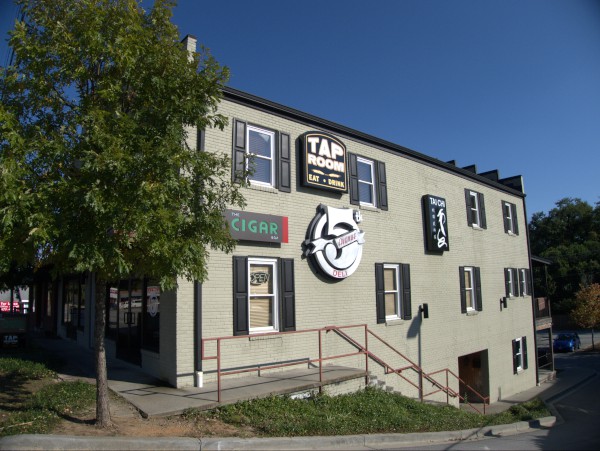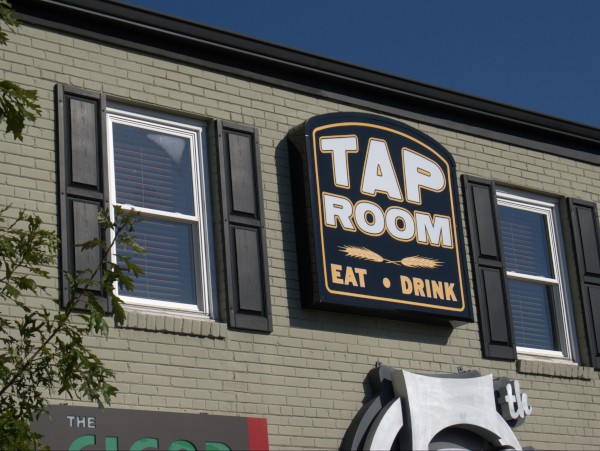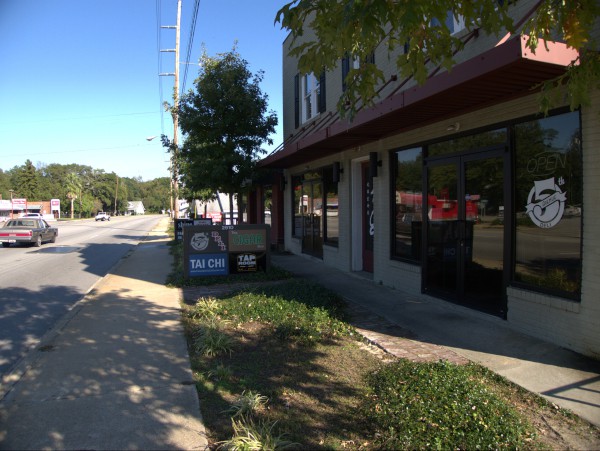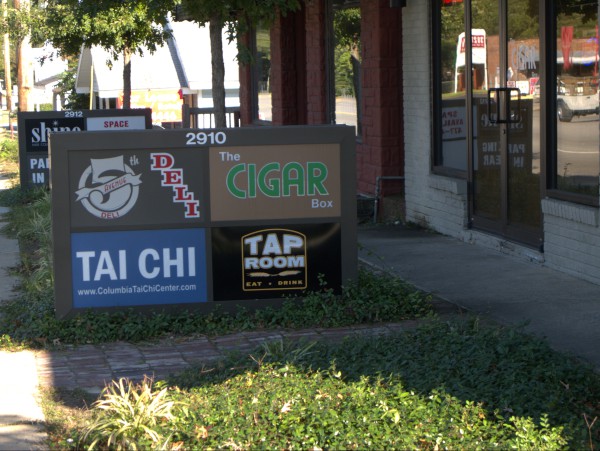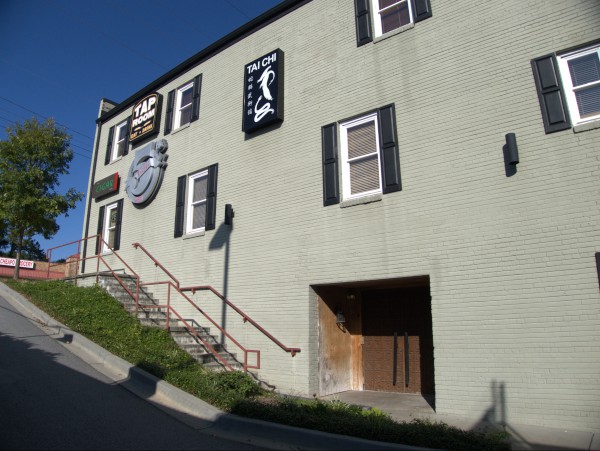 Judging from the reviews and menu, I think I might have liked The Tap Room though I rarely eat in the Rosewood Area. The building is somewhat interesting as it is on a steeply sloping lot at the corner of Rosewood and South Holly. From the Rosewood side, it looks like a two story building at street level, but from the South Holly side, you can see the third level below Rosewood.
(Hat tip to commenter Midnight Rambler)
Posted at 12:43 am in Uncategorized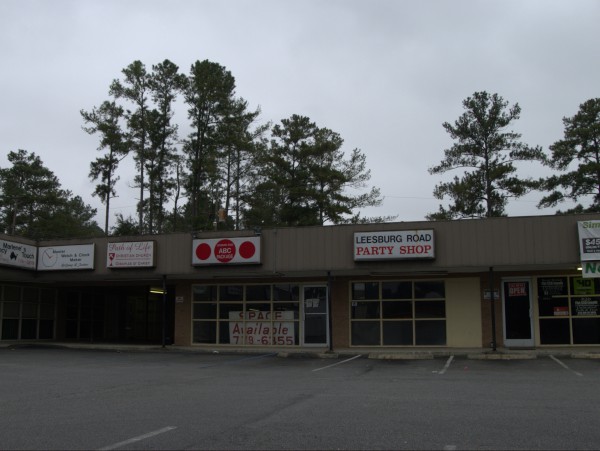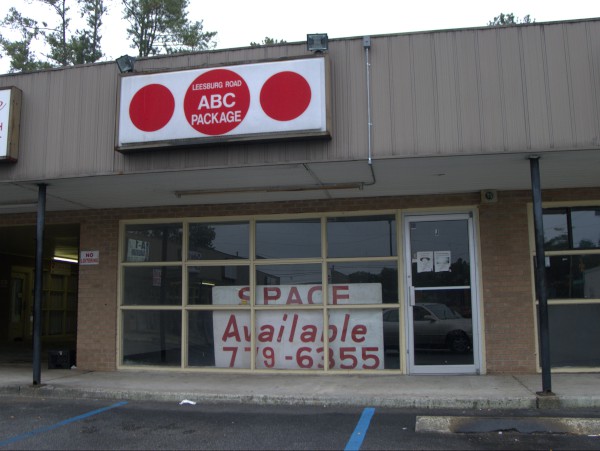 I had thought these two separate stores when I took the pictures, but closer inspection leads me to believe that while they may have been operated as seperately licensed businesses for ABC reasons, they shared one door (the door on the right of the Party Store side appears to be blocked off).
Both were in the little plaza at the corner of Leesburg Road and Greenlawn Drive which also housed the former Leonardo's Screen Printing and still very much open Pizza Palace.
Posted at 12:43 am in Uncategorized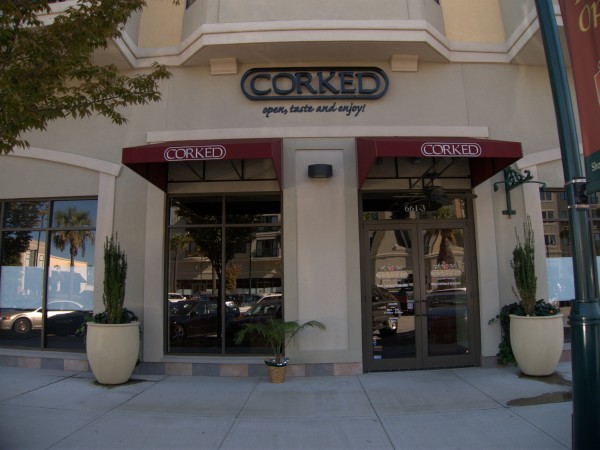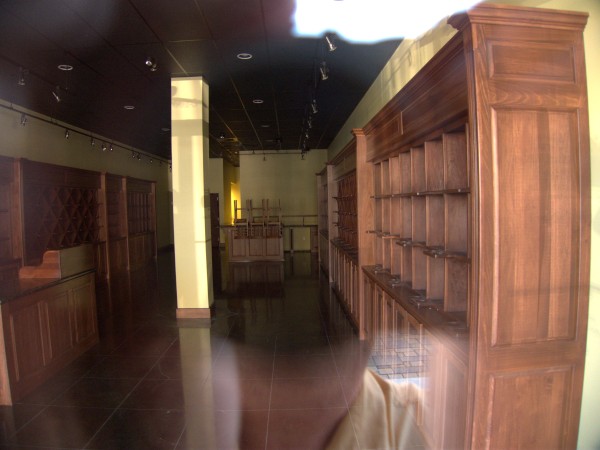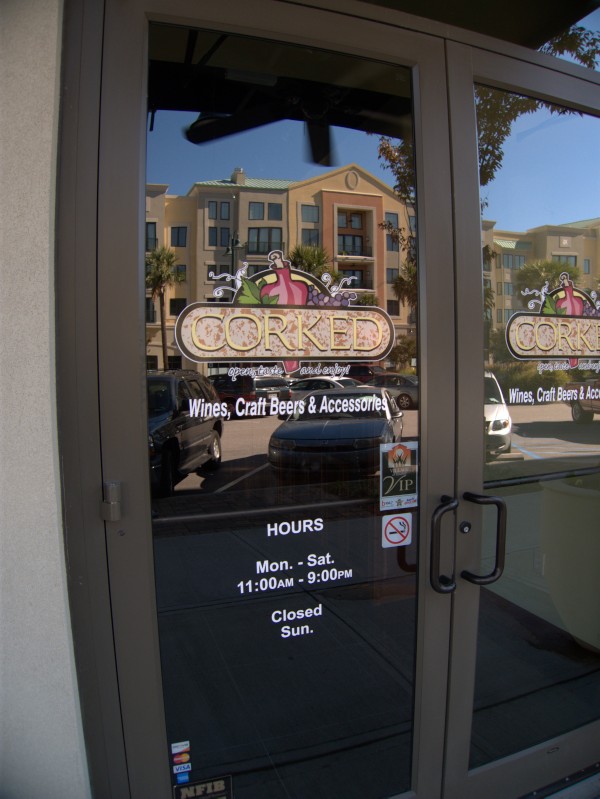 Corked at Sandhill is out of business. Their web site is still up and announces the closing, though it doesn't list the actual final day. I have no idea of Corked's circumstances, but it seems to me that, in general, Sandhill would be a poor place for a beer and wine shop in that it's not near home, or on the way home, or easy to get into and out of if it is on your way home. I would think 9 times out of 10, it would just be easier to stop by a grocery store -- Sandhill is a shopping destination, not somewhere to zip into and out of.
(Hat tip to commenter Cheryl)
Posted at 12:33 am in Uncategorized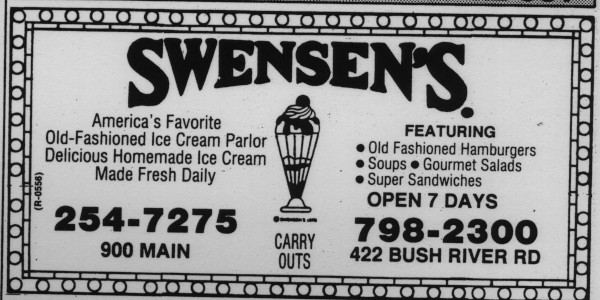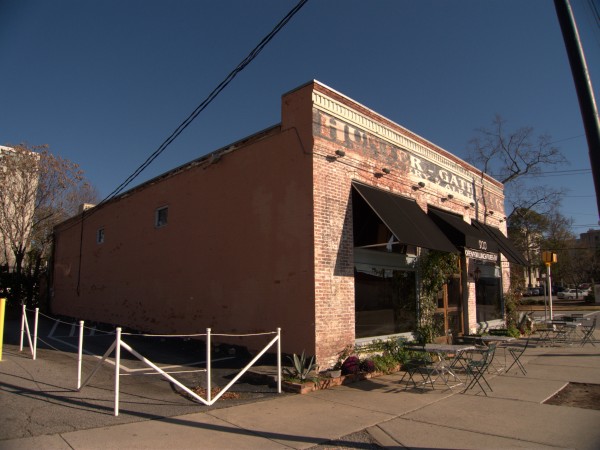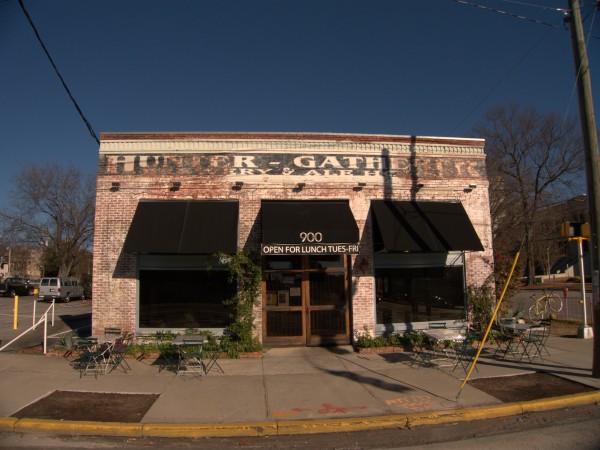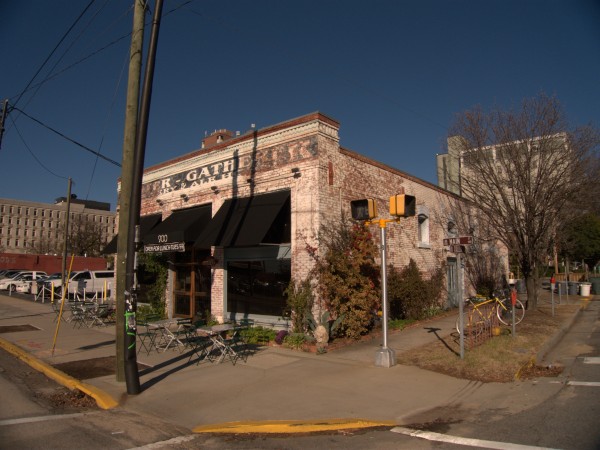 Swensen's was a fairly popular restaurant chain in the 1980s. I'm not sure I ever went to the Columbia location (now The Hunter Gatherer) at the corner of Main & College Streets, but almost anywhere we went on a trip, there would be a Swensen's. I know for sure there was one on The Market in Charleston (now an Applebee's, I think) , and we ran into them on class trips to DC and Florida as well. The ad above from the 1985 Southern Bell phonebook has the logo I recall.
Swensen's started in San Francisco as an ice cream stand, but by the time it franchaised and locations hit the Southeast, they were casual dining restaurants (with ice cream, of course) and I think I had burgers there more often than anything frosty. Their fries were a bit unusual in that rather than being longer than they were wide, they were sort of square and waffle-hatched.
According to Wikipedia during the 1990s, the chain shrunk from 400 stores to about 200, and when it started to expand again, it was mostly overseas. I think the Columbia store closed during that wave of shrinkage. The current tenant in the building, The Hunter Gatherer brewpub has left the interior in a rather rough (if interesting) form. I suspect it was somewhat less distinctive as a Swensen's but I could be wrong. I would be interested if anyone can recall whether Swensen's had the main-floor and catwalk layout used by THG.
UPDATE 16 April 2010: Added Campus Club South and TW Muldoons to the post title and identified what year the ad is from. Added The Quarter Moon to title.