Archive for the 'Greene Street' tag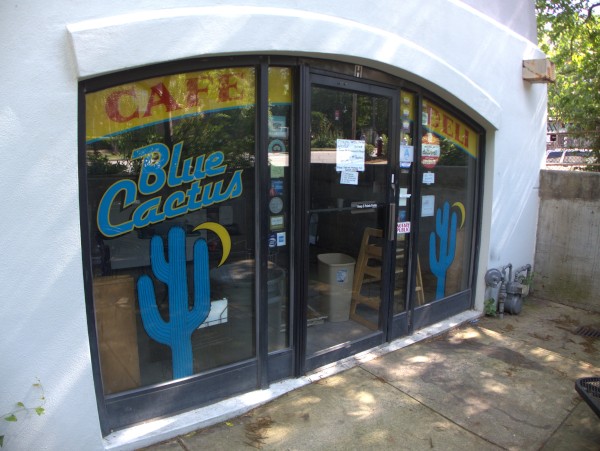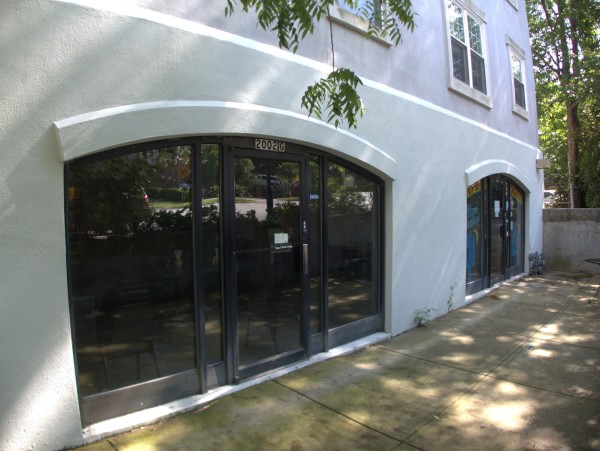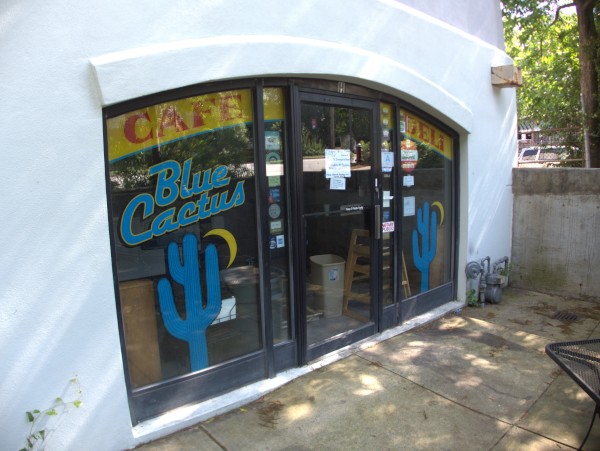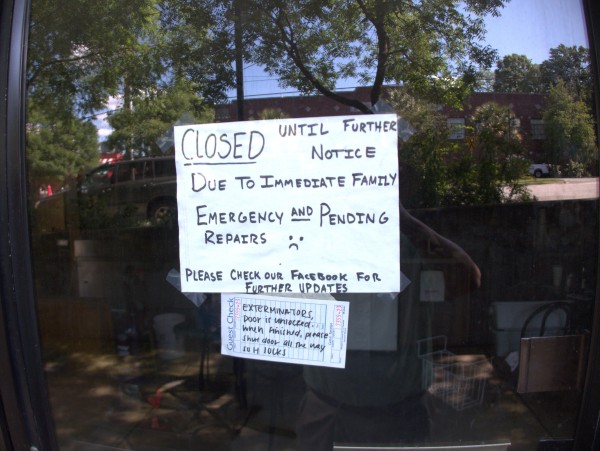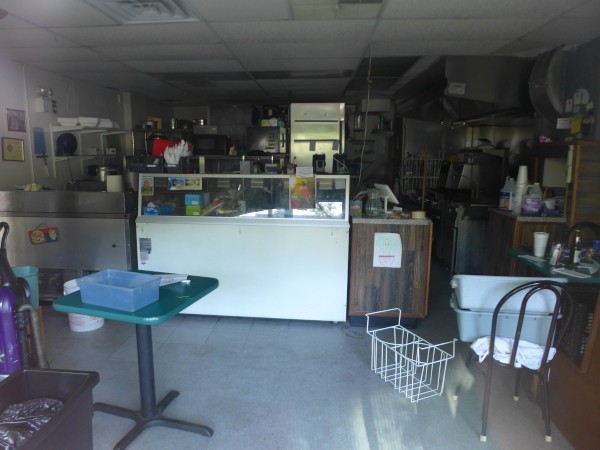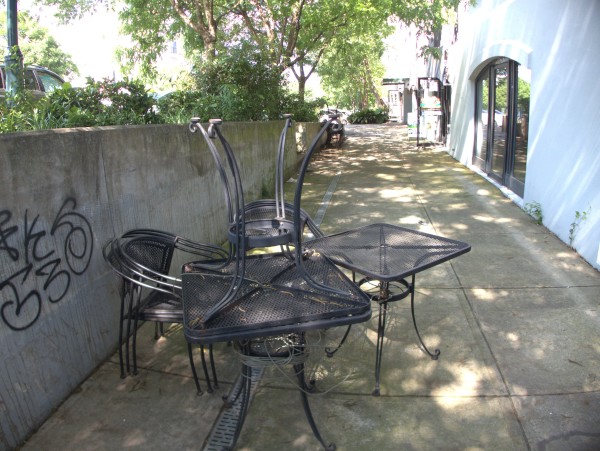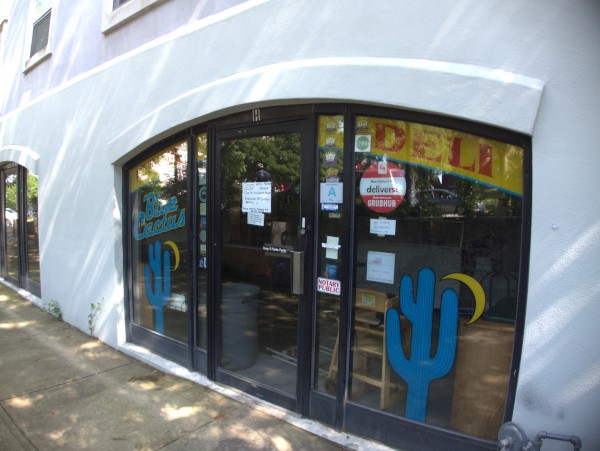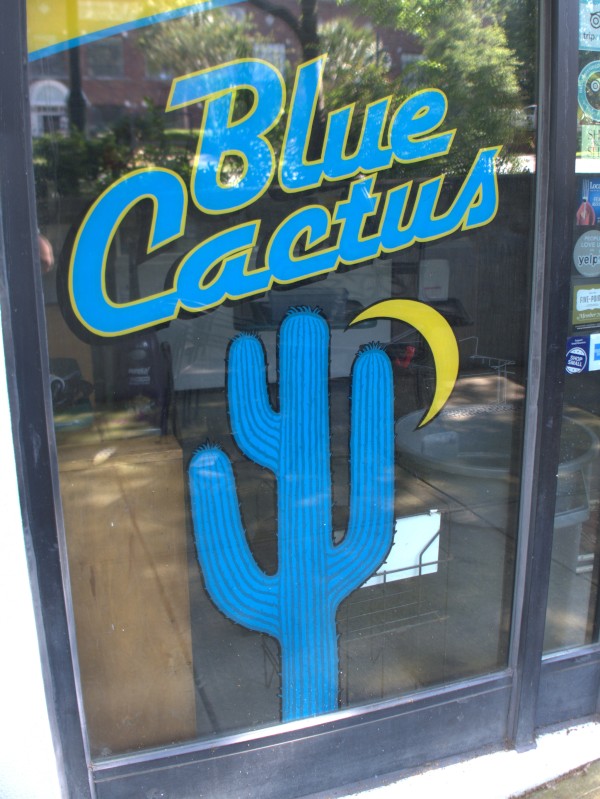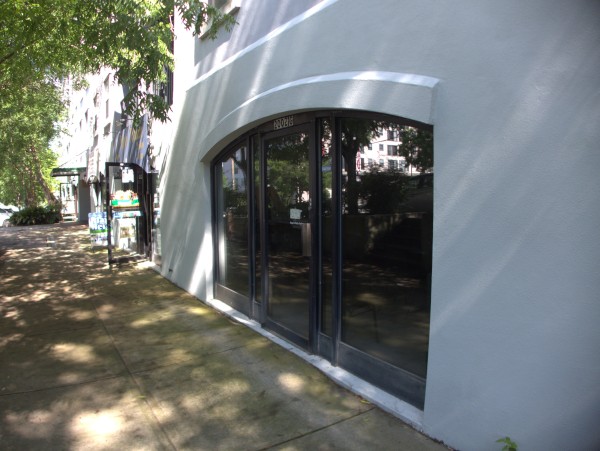 To the best of my memory, I have only eaten at the Korean/Southwestern Blue Cactus Cafe once, probably in the late 80s, when it lived up to its reputation of being quirky and slow, but with good food. Since then, it has changed ownership within the family, and has now finally closed.
The Free Times has the story.
The storefront is in an interesting location: A sort of sunken walkway along the front (back?) of a large building with many other tenants. It's not hard to get to, other than the usual Five Points parking issues, but if you are just driving by, you would never know it was there.
(Hat tip to commenter ED)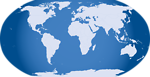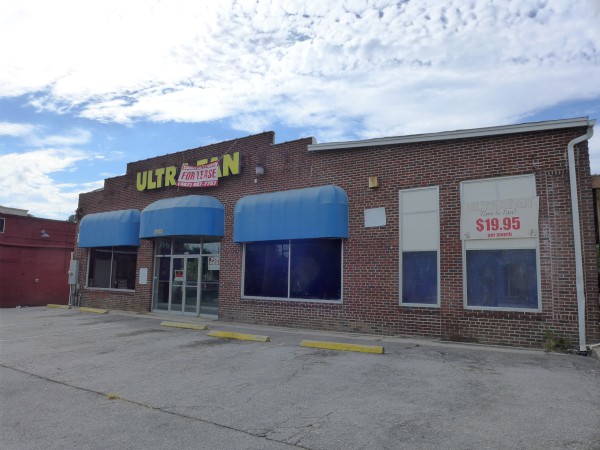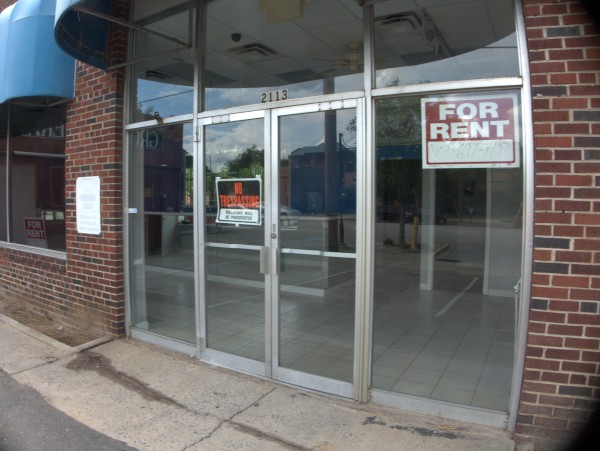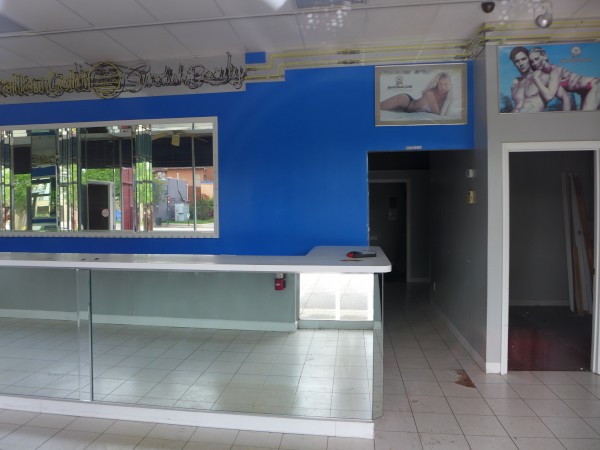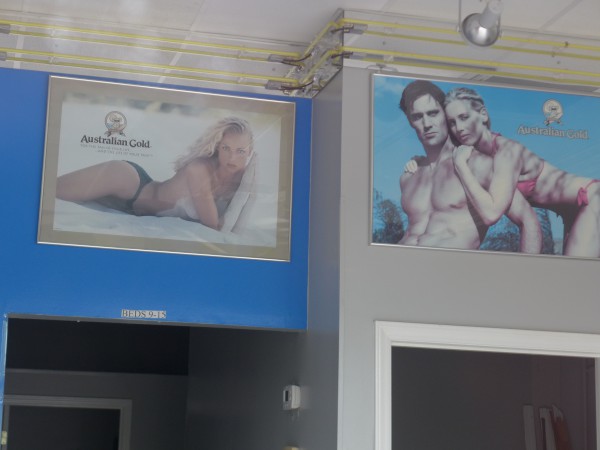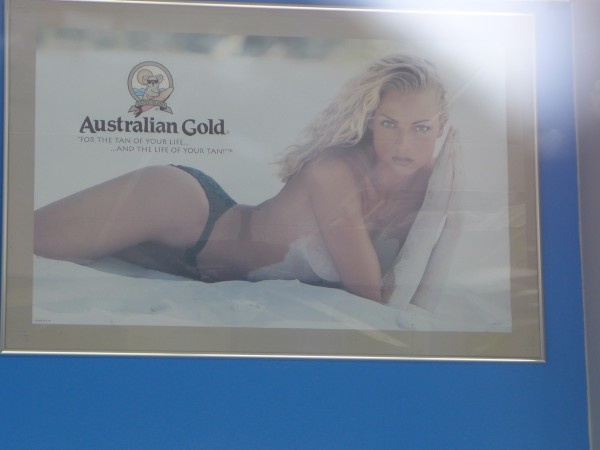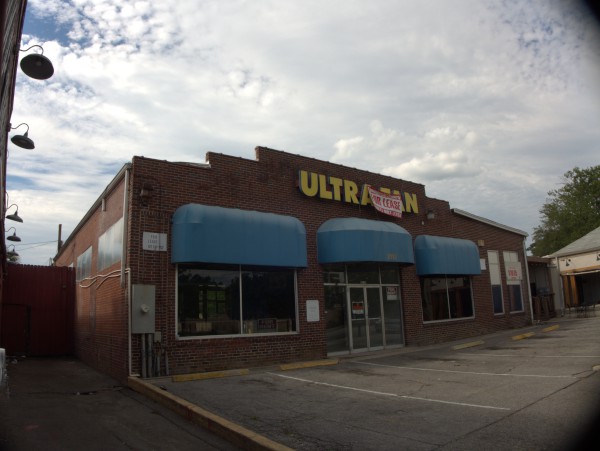 As I was getting pictures of the Pour House, I noticed this vacant building more or less across the street from the Five Points Post Office.
My first assumption is that this Ultra Tan location had moved into the Food Lion complex on Harden Street: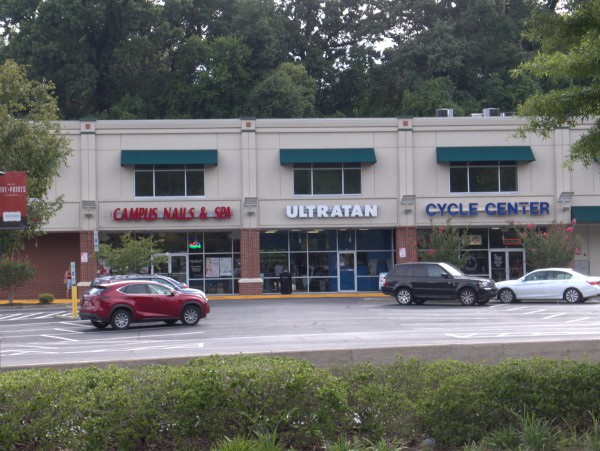 but looking in my old phonebooks, apparently the two locations were open at the same time, so I guess not.
UPDATE 14 July 2017: Added Open Fire Grill based on the comments.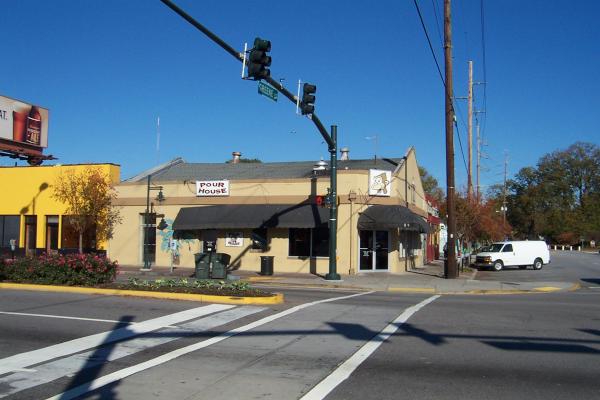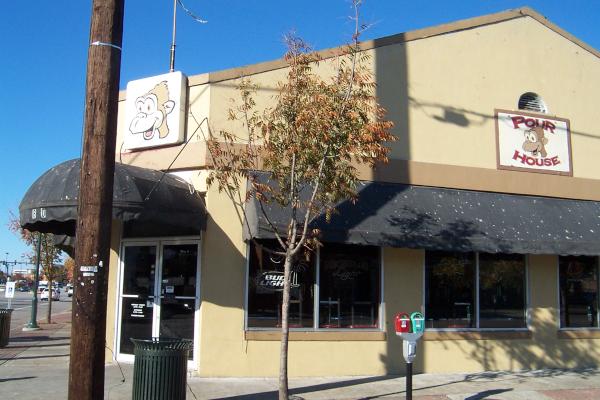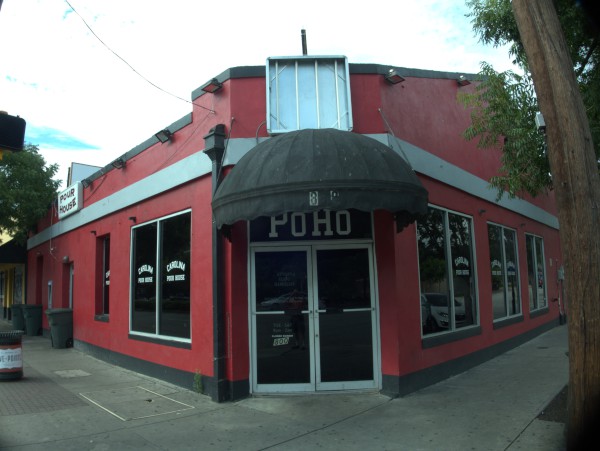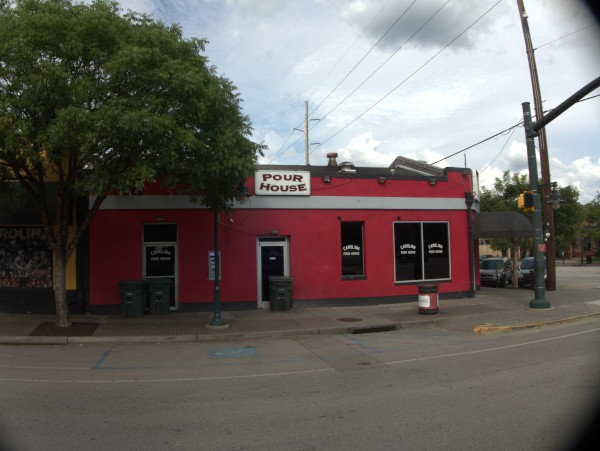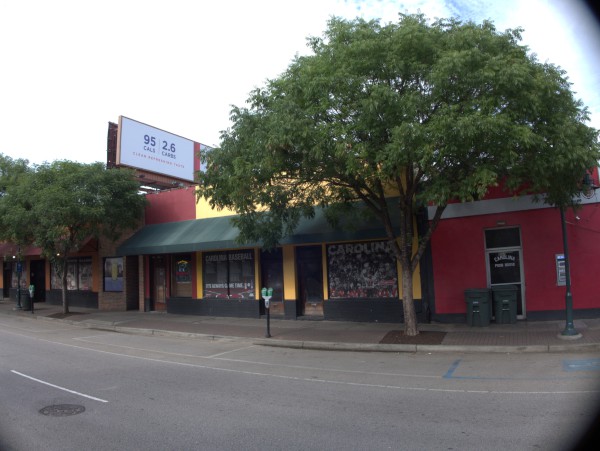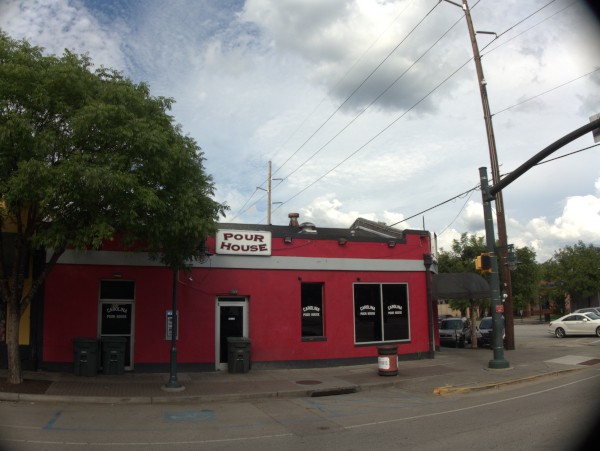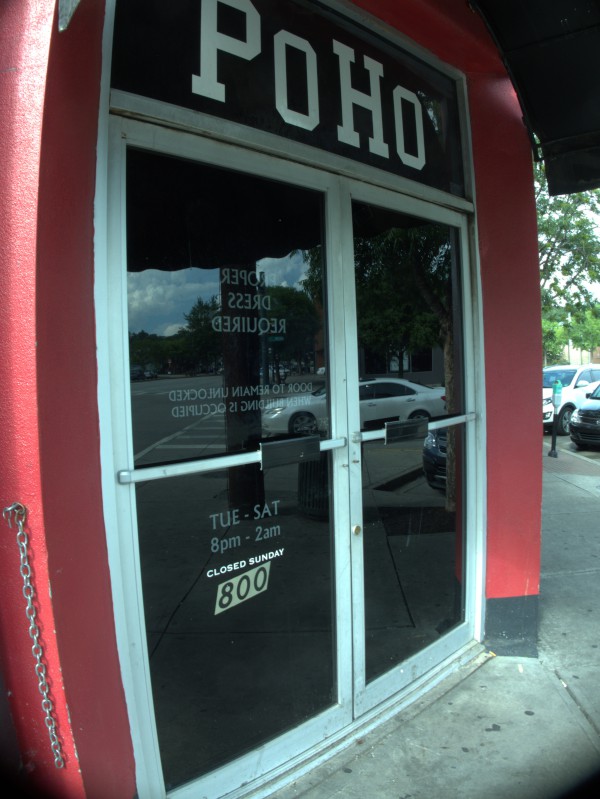 This Five Points bar (in the former Frank's Hot Dogs location on Harden Street) has been in the news a good bit lately. As The State said in May:
The Pour House bar in Five Points bar has agreed to give up its business license later this month and to close by 2 a.m. until then.

Columbia police announced the agreement Friday, saying owner Daniel Wells has "voluntarily relinquished" his license as of May 22.

Police Chief Skip Holbrook last month declared the bar a nuisance, citing a history of fights and other problems at the bar, including underage drinking and serving alcohol later than permitted by city law.
And later:
A former owner of the Pour House, a popular bar in Five Points that was closed down after police called it a nuisance, is asking a Richland County court to throw out portions of a USC student's lawsuit against him, saying they exist only to humiliate the owners, tarnish their reputations, raise passions and inflame the media.
As I recall, I was only in the place once, probably sometime in the 90s, to see The Impotent Sea Snakes, who had just been in the news for outrageousness. In the event, they had to tone down their show, and weren't good enough musicians to make up for that -- or that was my opinion at the time.
I just noticed that I did a Pour House post, when it was closed temporarily for remodeling. I think that's when the monkey decor went away.
Posted at 11:16 pm in Uncategorized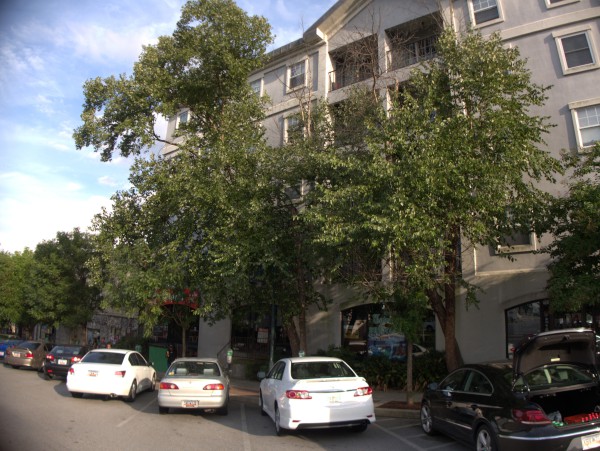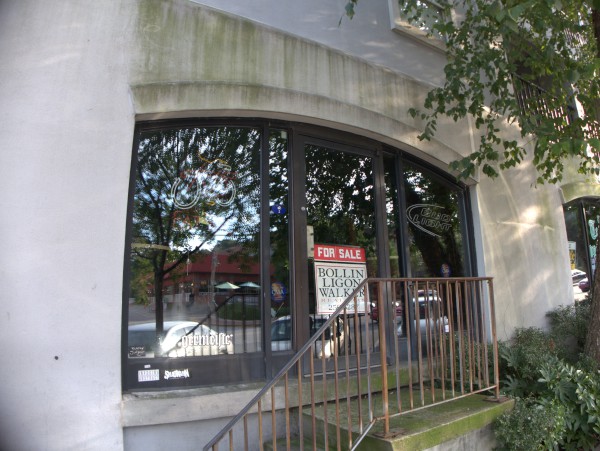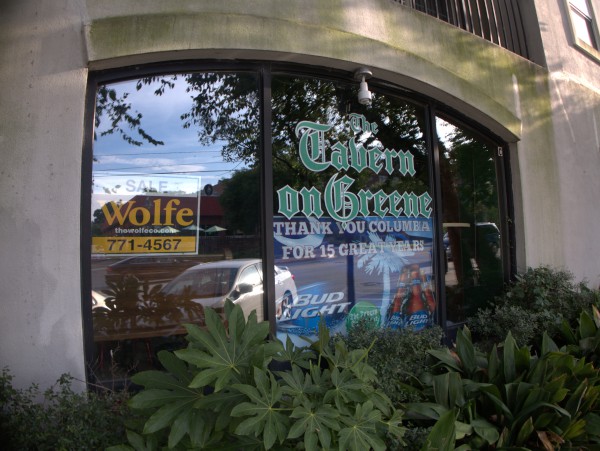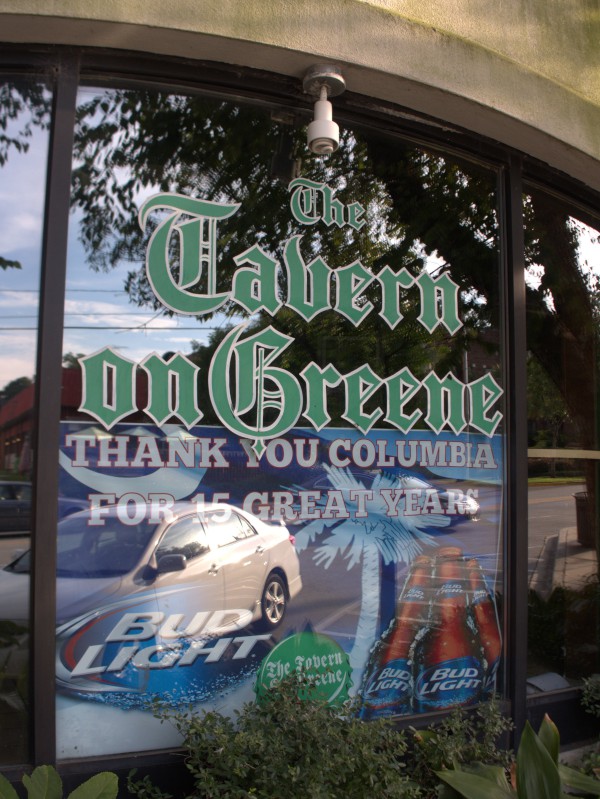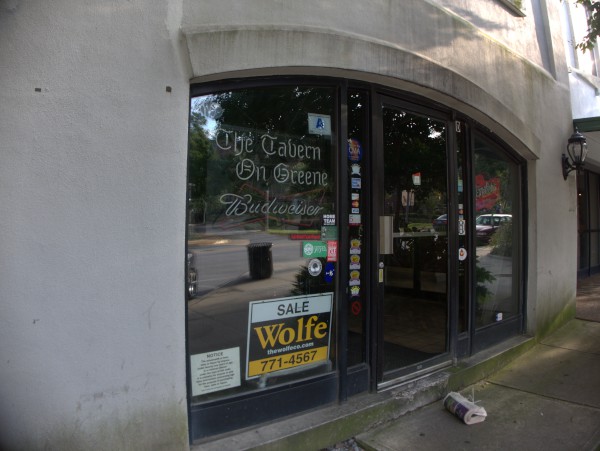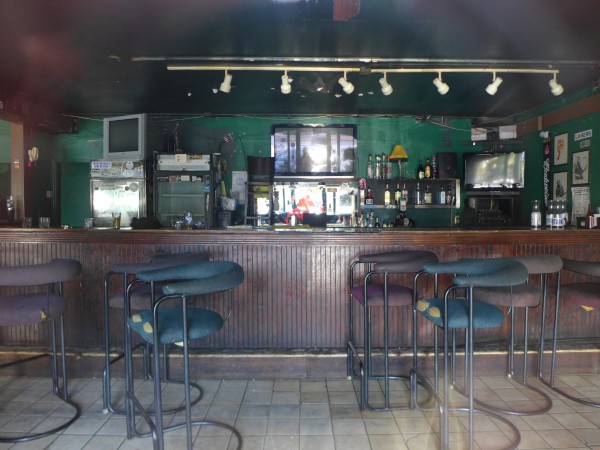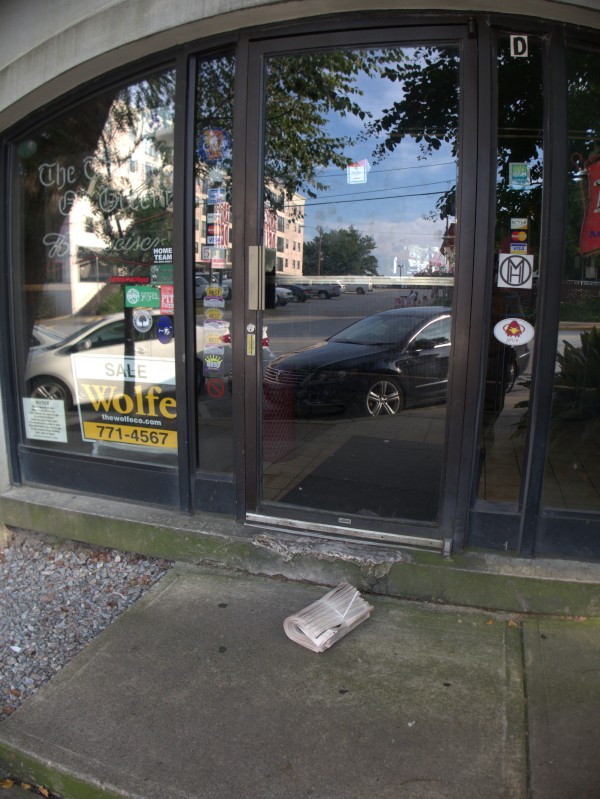 It's always good when a place has time to plan and leave a thank-you to the customers before closing shop, as Tavern On Greene has done. Of course the phrasing does lend itself to certain very old punchlines, but it's a nice touch.
This place is slightly up the hill from Papa Jazz and just below Blue Cactus. It's a part of Greene Street without much parking, as I noted when I had to park a block away to take these pictures. Of course if you're walking into Five Points from campus it's one of the first spots you hit, so perhaps that evens out.
(Hat tip to commenter Midnight Rambler)
Posted at 11:12 pm in Uncategorized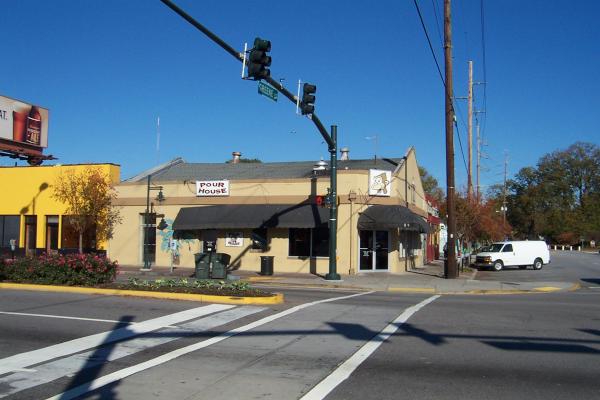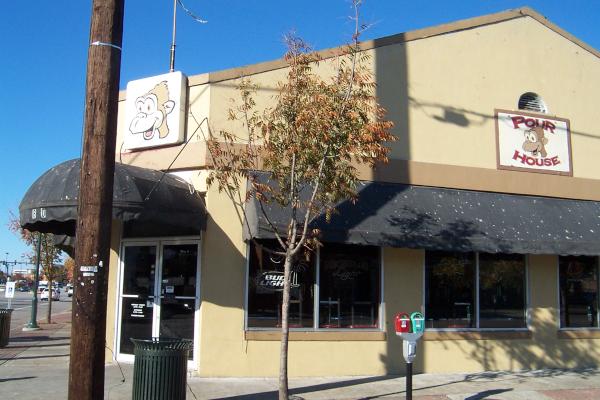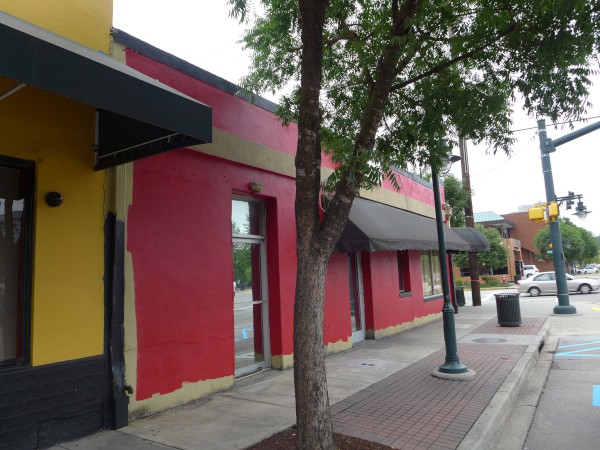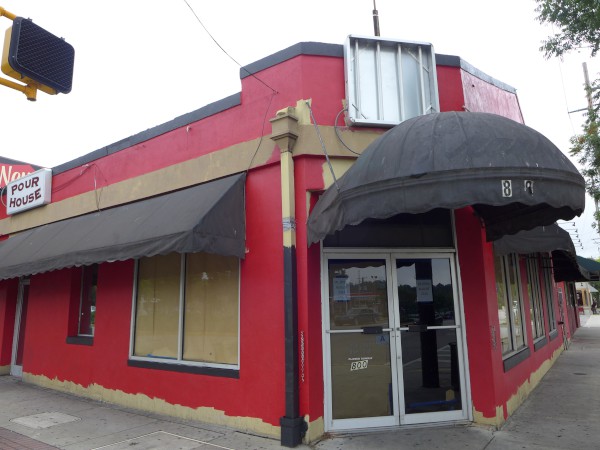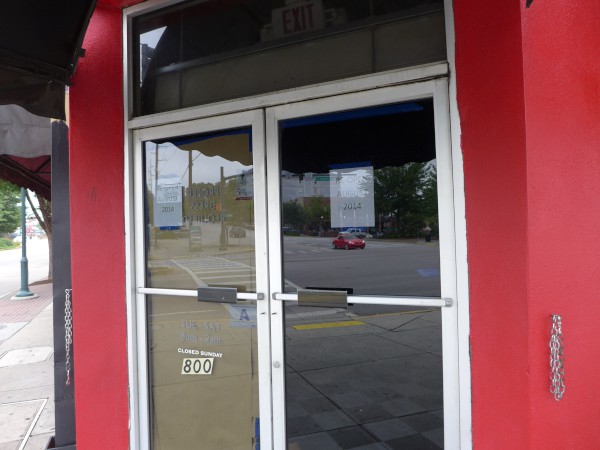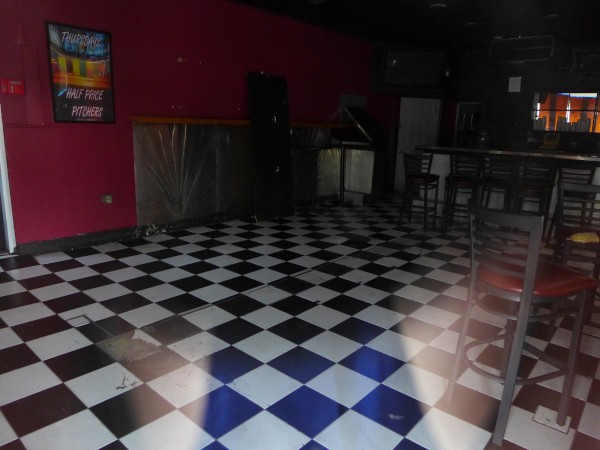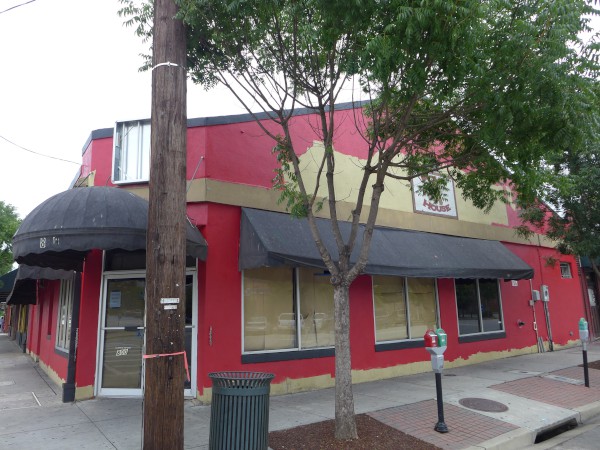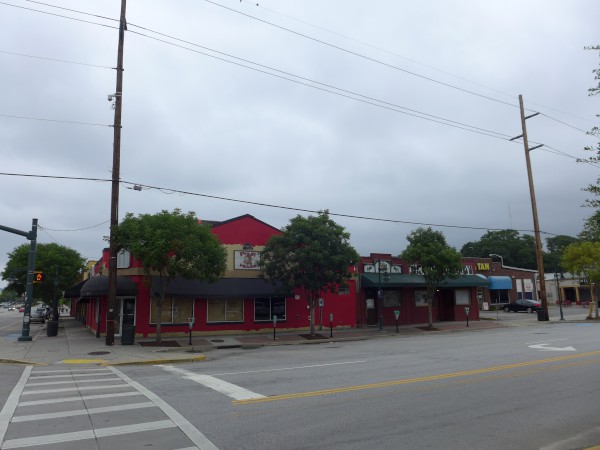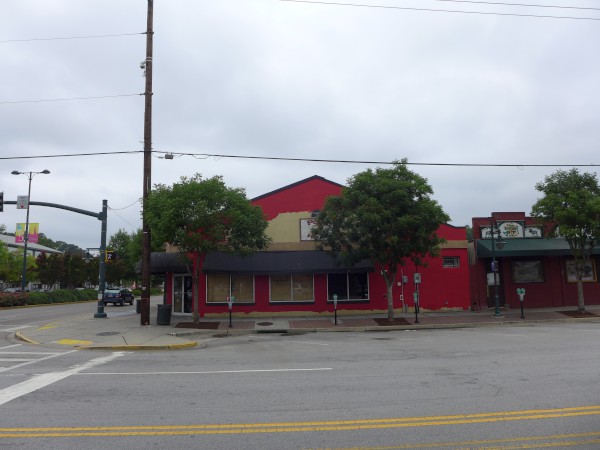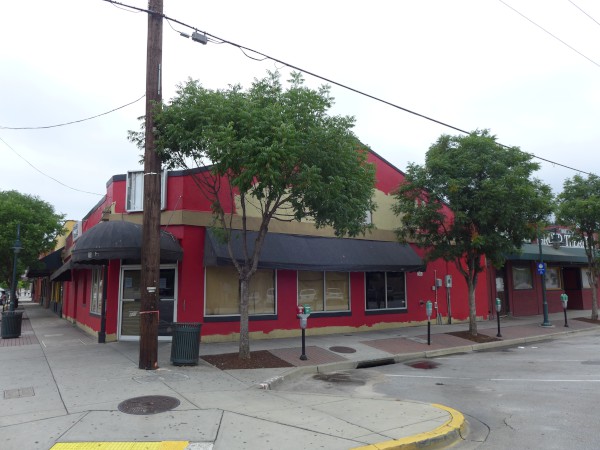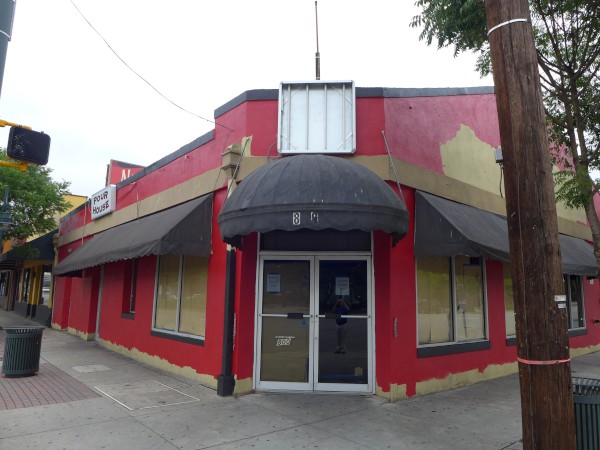 Commenter MikeJ points out that The Pour House in Five Points has been closed since June, though it is scheduled to re-open soon.
I suppose it's been The Pour House for quite a while now, but to me this spot will always be Frank's Hotdogs.
(Hat tip to commenter MikeJ)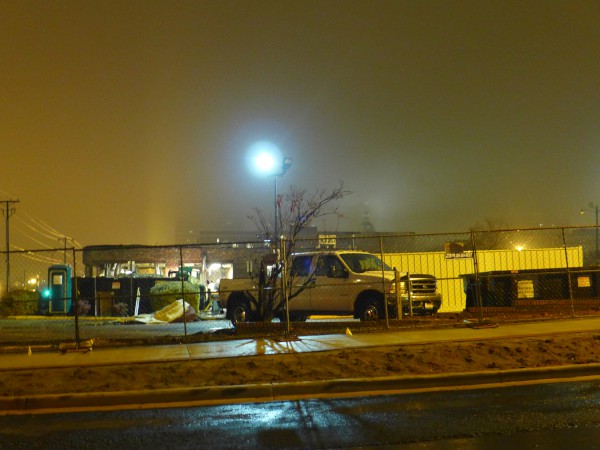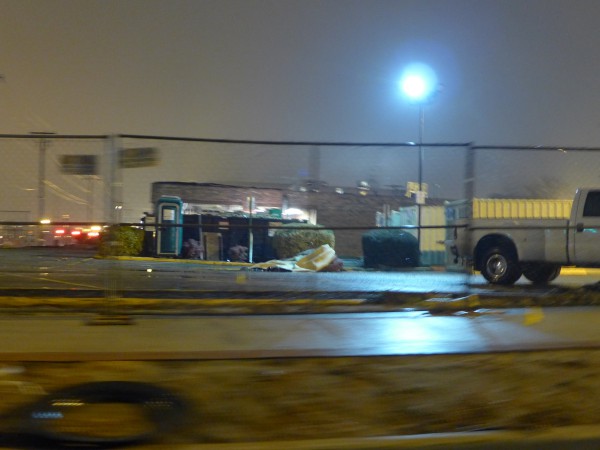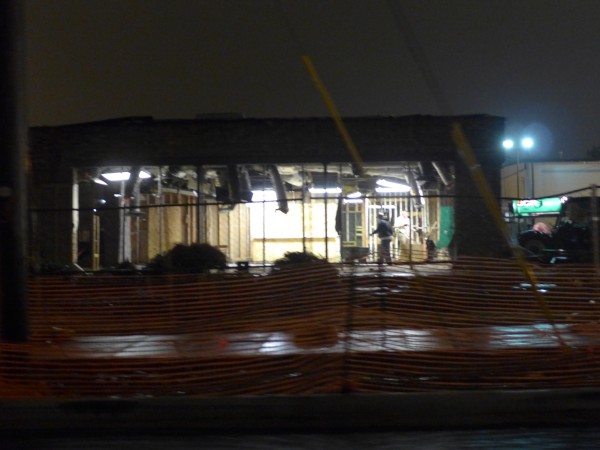 As if all the street work in the area weren't enough, the USC Wendy's on Assembly Street next to the CVS is being partially torn down for renovation.
In these pix from 3 December, you can see that they have totally opened the building to the air, though the walls are still standing. Apparently they have a rush order on the worlk as the crew was still on the job despite it being night, and raining.
Commenter Andrew spotted the work, and commenter Terry found this explanatory story from WIS.
(Hat tip to commenter Andrew)
Update 28 March 2014 -- Here is The State story on the re-opening of this store (and the closing of the Beltline store).
UPDATE 30 April 2014 -- Here's the remodelled restaurant open again for business: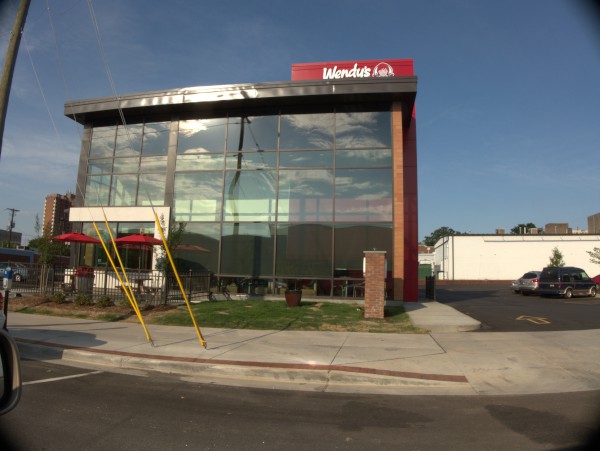 Posted at 1:44 am in Uncategorized
Posted at 12:57 am in Uncategorized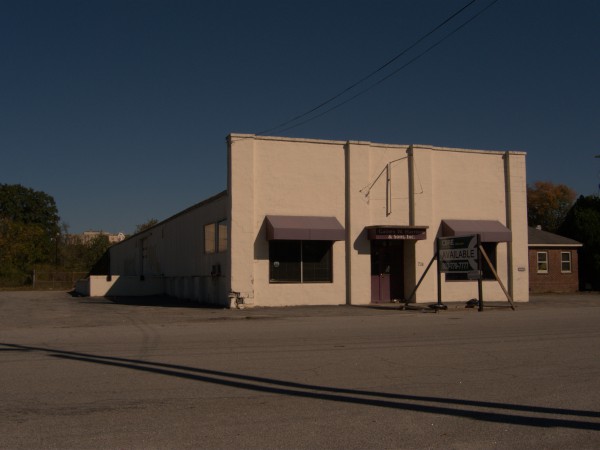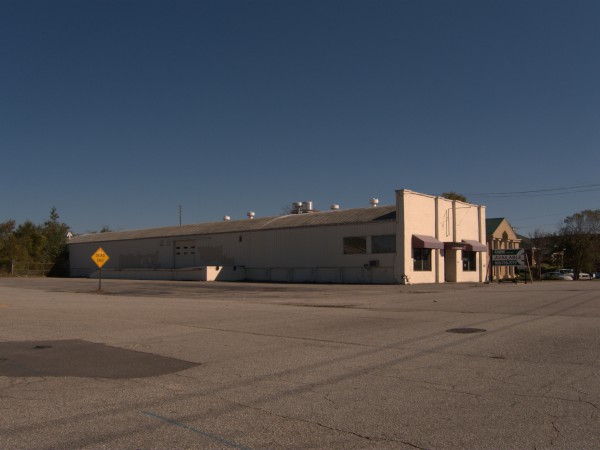 I noticed this building a few weeks back as I was coming out of the USC credit union on Pulaski Street. You can see a smallish picture with the Harrison sign still up in this Loopnet listing. It also notes that the facade is stucco.
This Allpages listing says the firm was in the "Hydraulic Equipment & Supplies, Hydraulic Equipment Repair & Service, Tools & Hardware Supplies" business.
Finally, this listing includes an aerial shot, and notes that the property is
located in the heart of the Innovista Master Plan
which to me at this point is rather like saying it is located convenient to Hard Rock Park..
UPDATE 14 July 2014 -- This building has now been demolished: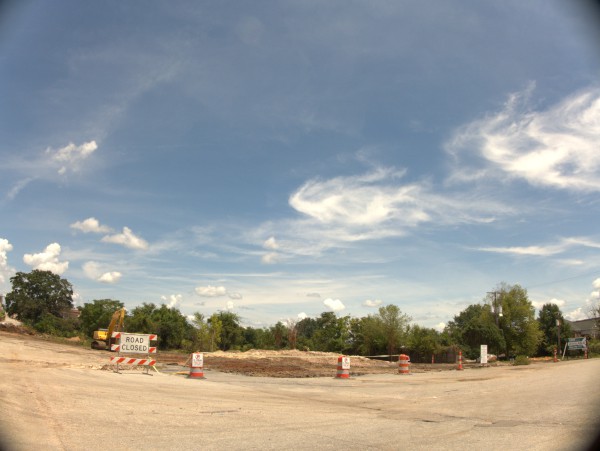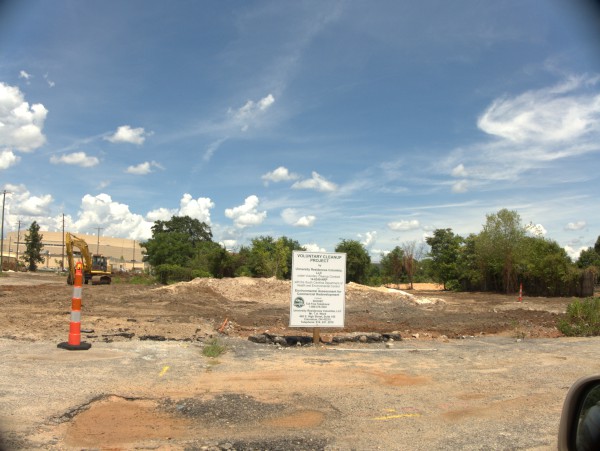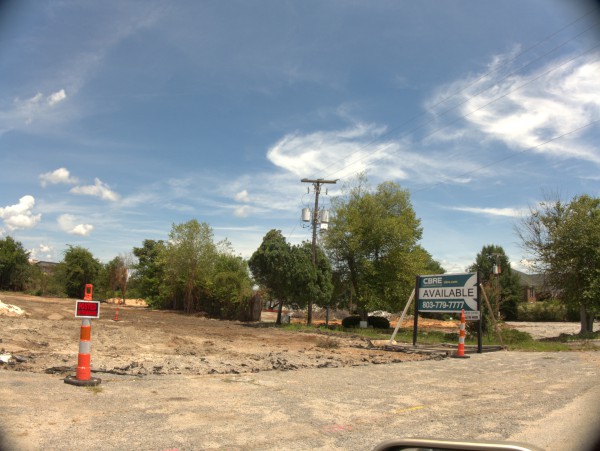 Posted at 12:47 am in Uncategorized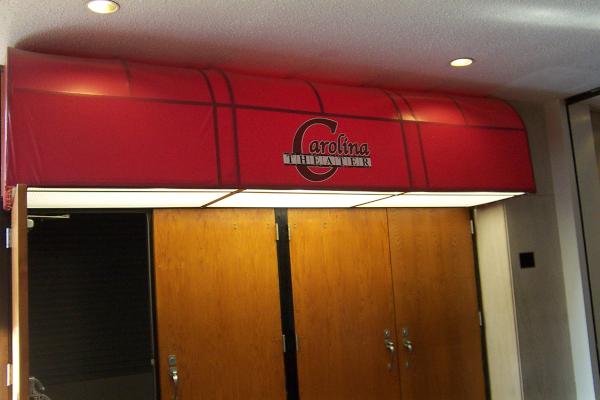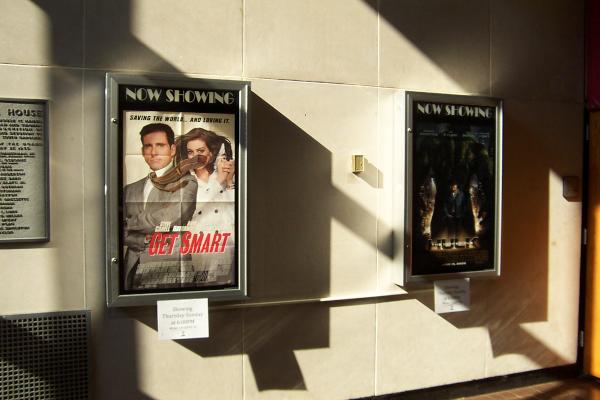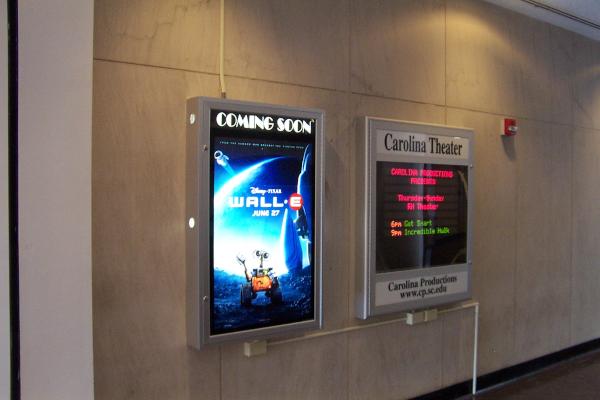 Walking through The Russell House this fall, I was struck, looking at the Russell House Theater coming attractions, how much the place had changed in focus.
When I was at USC, from 1980 through 1985, the theater was mainly a classics house. Sunday through Thursday, they would play a different film every night, and I probably averaged three or four movies a week, and ones I probably never would have seen otherwise. In particular, I recall Lost Horizon, Goodbye, Mr. Chips, Lolita, The Pound, Cinderella Liberty, Les Parapluies de Cherbourg, Double Indemnity, Farewell, My Lovely, The Magic Christian, Singin' In The Rain, Citizen Kane, The Philidelphia Story, Bringing Up Baby, Sahara, Casablanca, The Maltese Falcon, Captain Blood, The Private Lives of Elizabeth & Essex, Kiss Me Deadly, The Man With the X-Ray Eyes, The In-Laws, Stagecoach, Rio Bravo, The Quiet Man, The African Queen, Dr. Strangelove, A Clockwork Orange, The Lady Vanishes, The 39 Steps, The Birds, The General, Intolerance, Wings, Advise & Consent, and The Best Years of Our Lives -- to name a few!
I was a bit disheartened that as far as I could see from looking at the lobby placards, the theater is apparently no longer functioning as an exposure to cinema, but more as a second run dollar theather. Granted anyone who wants can always rent or buy all the pictures I saw, but there's still something about sitting in a theater with a bunch of people and a good movie, or a fun movie, and there's something about serendipity -- sitting down to a movie you never heard of because it's just a buck, and it beats studying and finding against the odds that its something you'll remember for the rest of your life..
Posted at 11:13 pm in Uncategorized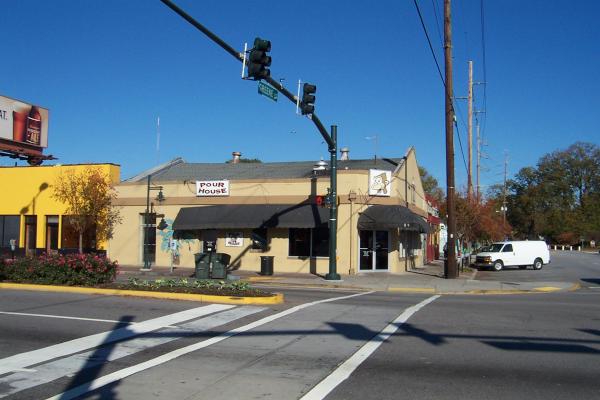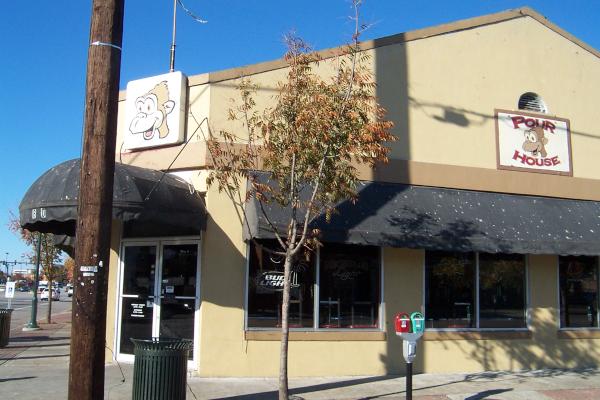 This corner building, now the site of The Pour House was the long-time location of Frank's Hotdogs, yet another of the many Columbia restaurants I was going to "get around to" and never did before it was too late.
From what I could gather in years of walking and driving past, the place was open late-nights and had a diner-like setup with a serving counter and tables around the walls. It appeared that the owner took a certain pride in the "basic" nature of his setup, and for many years, a window slogan proclaimed "No Reservations Required". Curiously, given how uncommon non-Sandy's hotdog places are, Frank's was just down the street from Lum's Hotdogs. I don't know if their years of operation overlapped at all though.