Archive for the 'books' tag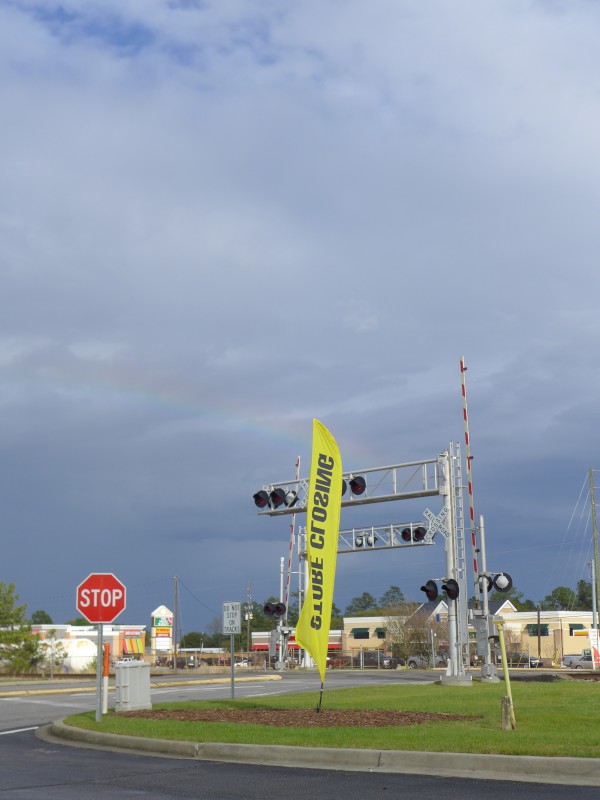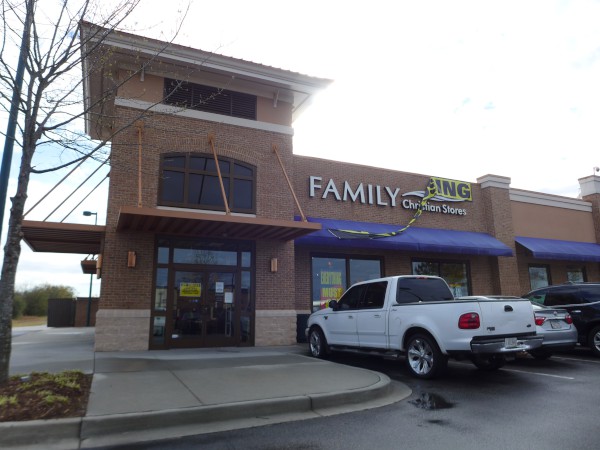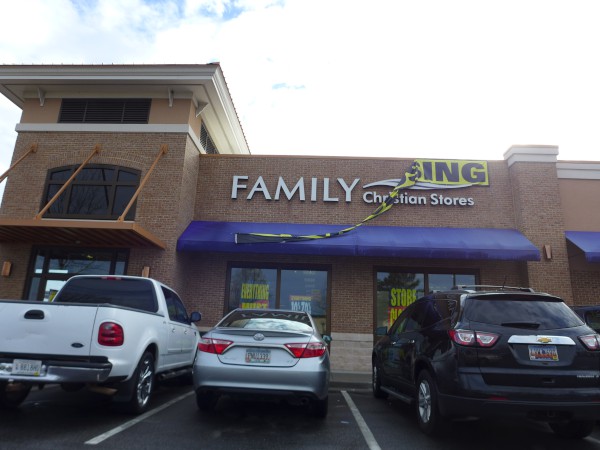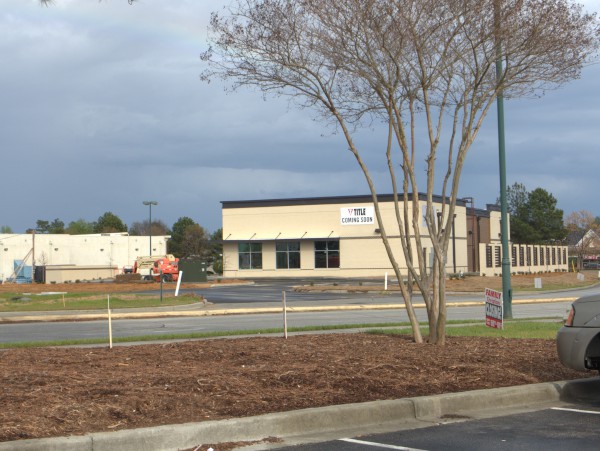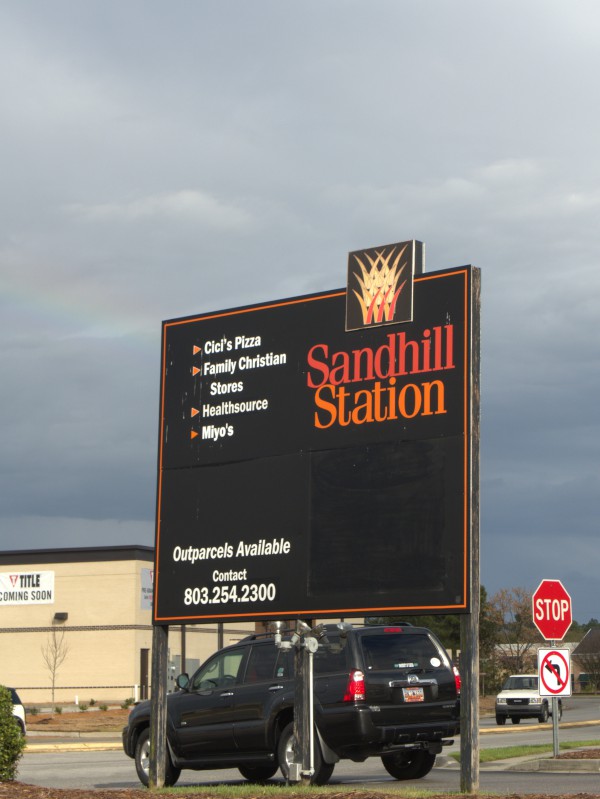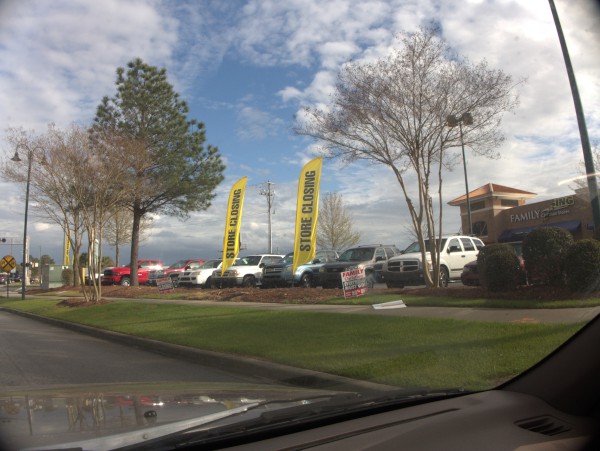 Well, as has been noted in Have Your Say a good many times already, Family Christian Stores is closings all of the chains stores and going into liquidation.
USA Today has a good overview, and Gleanings has a bit more detail and Christian business community focus.
I had thought I recalled that this chain started as Zondervan (who once had a store at Columbia Mall though I never did a closing), and these articles confirm it. The Zondervan brothers founded the business in 1931, giving them an 85 year run, which is certainly not bad. In 2012, the current management brought out the already money losing business and reorganized as a non-profit, but even on that basis the cash flow was not enough, and the chain filed for Chapter 11 in 2015, but even with shedding a lot of debt, the re-organization never was able to stay above water and apparently a lot of the debt shed was owed to small enterprises which could not afford to stay in business without the owed payments, so a bad situation all the way around.
(Hat tip to commenter Andrew I think)
Posted at 12:58 am in Uncategorized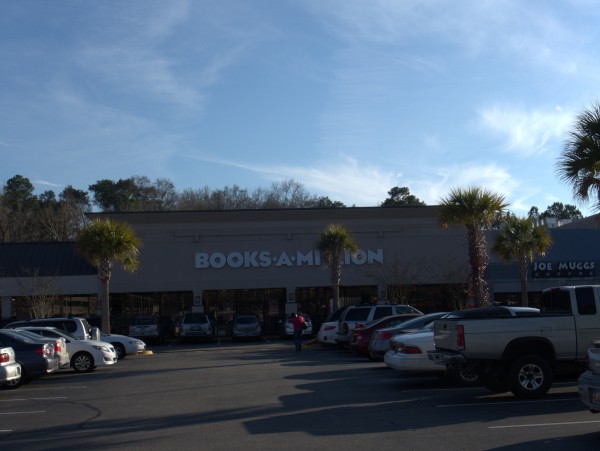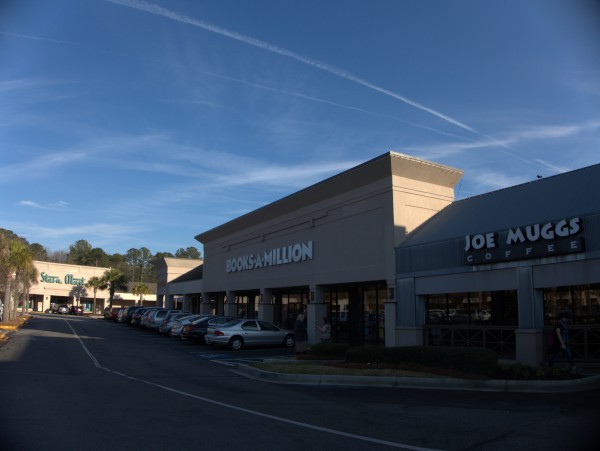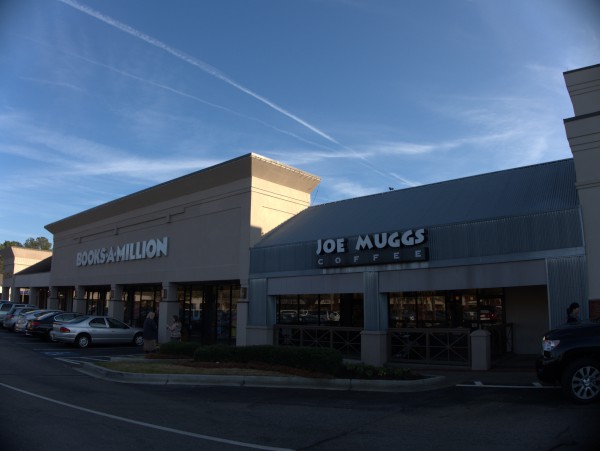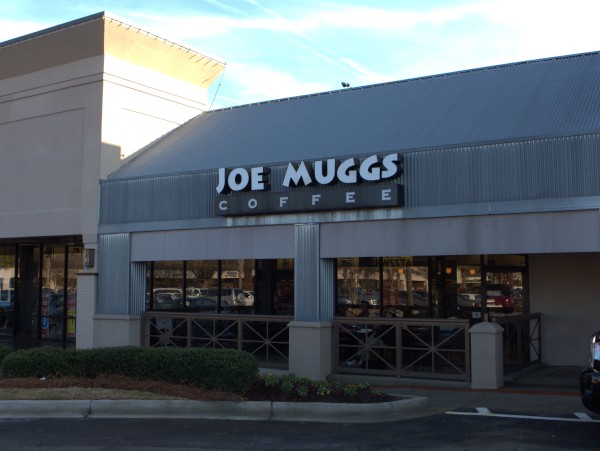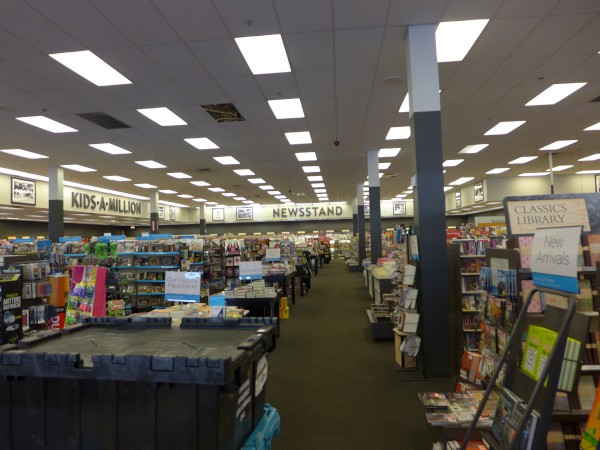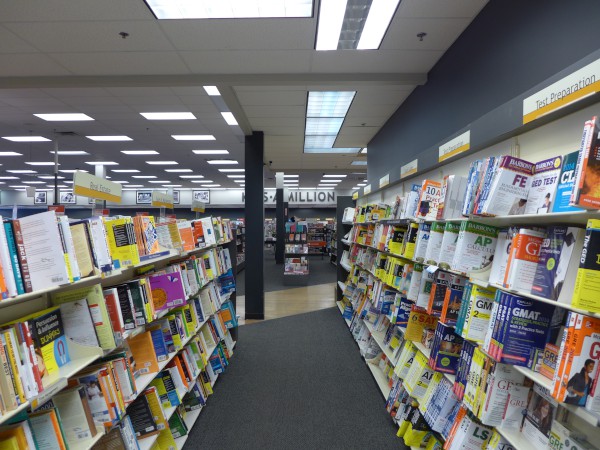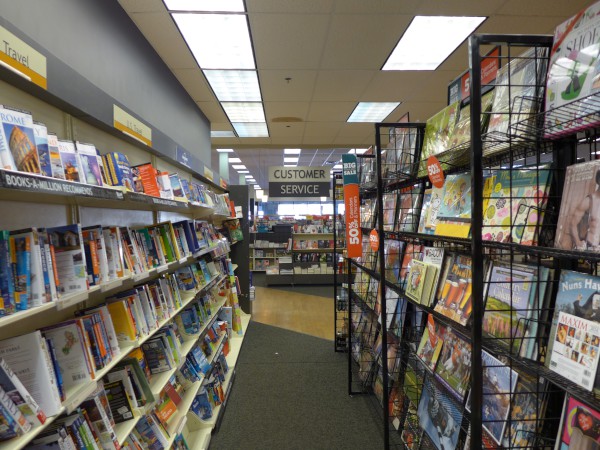 Well, if you've been reading Have Your Say, then you know commenter joelc scooped The State by a week on the news that Books-A-Million in Trenholm Plaza is closing.
I've spent many an hour in the Trenholm Plaza store. When I was younger, and the store was open until 11pm, I would often grab a late-night latte there as I browsed the shelves and magazine racks. In more recent years, I've found a good night's sleep more and more important, and the store has stopped opening so late anyway.
Of course in recent years, I've also done most of my reading on a Kindle and have had less and less need for an actual, physical, bookstore. I still look for comic strip collections, which work better printed, and technical books, but it often seems that given my technical needs, and humor tastes, I'm more likely to find those online as well. I'm definitely not alone in this, as evidenced by the closings of the Harbison Books-A-Million, the Harbison Barnes & Noble, The Happy Bookseller and the list goes on..
The State article suggests that rather than the chain keeping the space and re-working it as they did on Harbison, new clothing retailers will be moving in.
For all us Millionaire's Club members,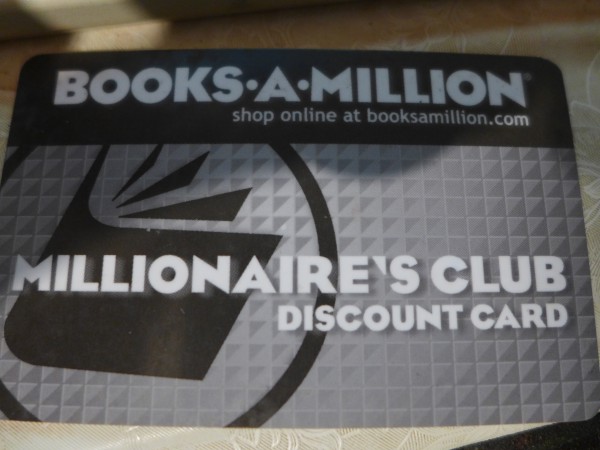 there's still Sandhill, and Lexington.
For now.
(Hat tip to commenter joelc)
UPDATE 4 March 2014 -- Here are some pix from back during the snow of the place with the Store Closing sign deployed: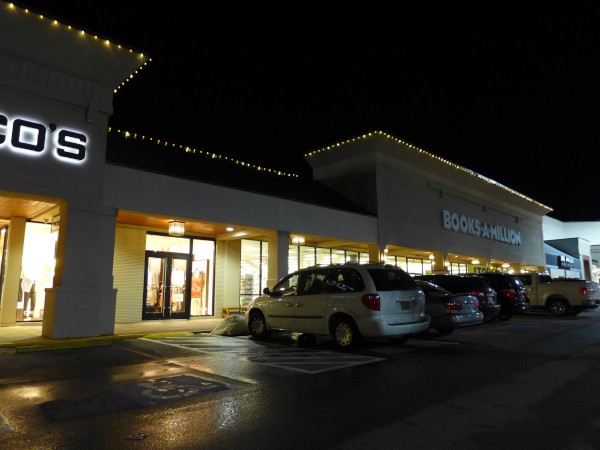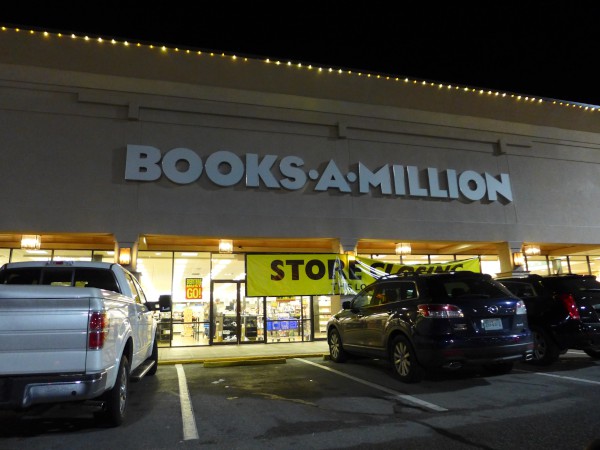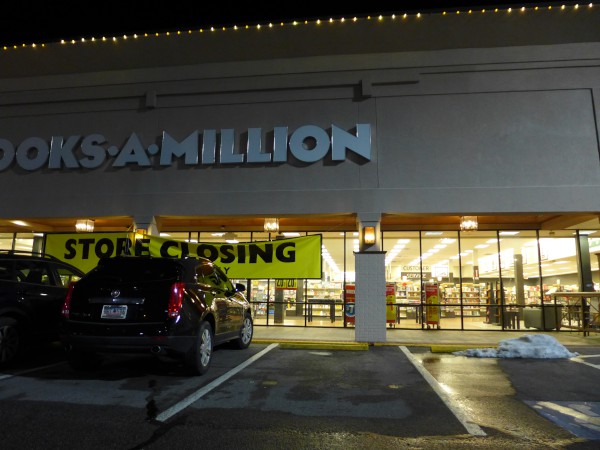 8 March 2014: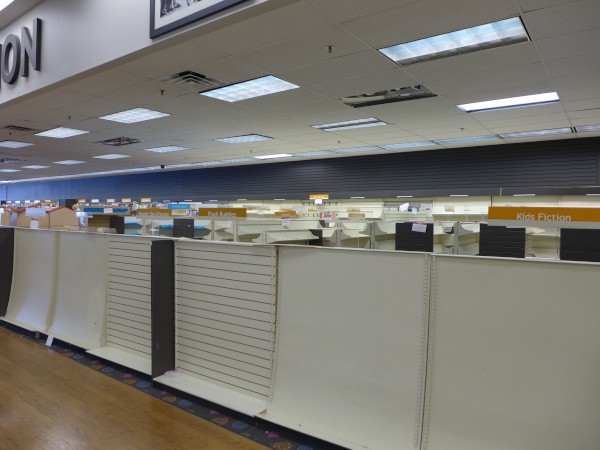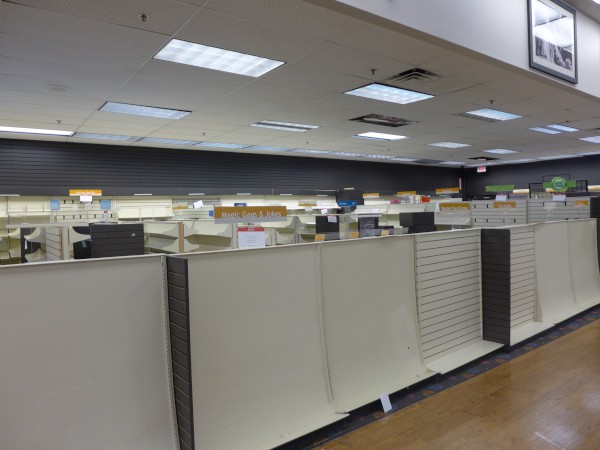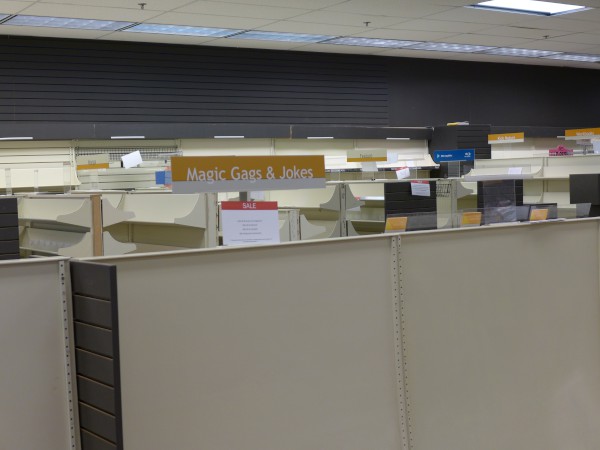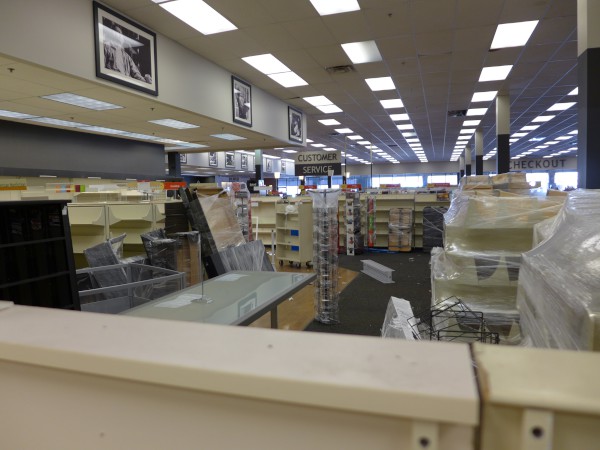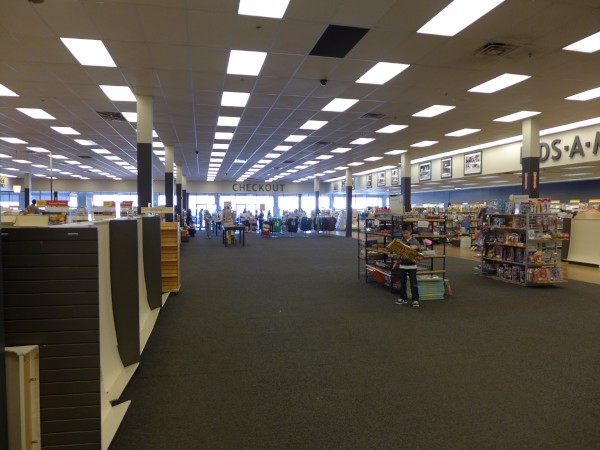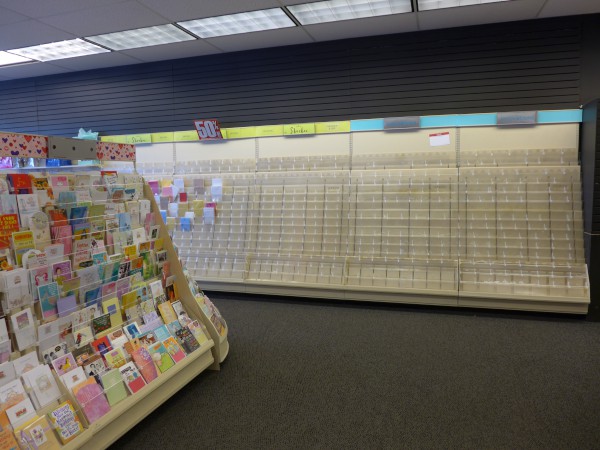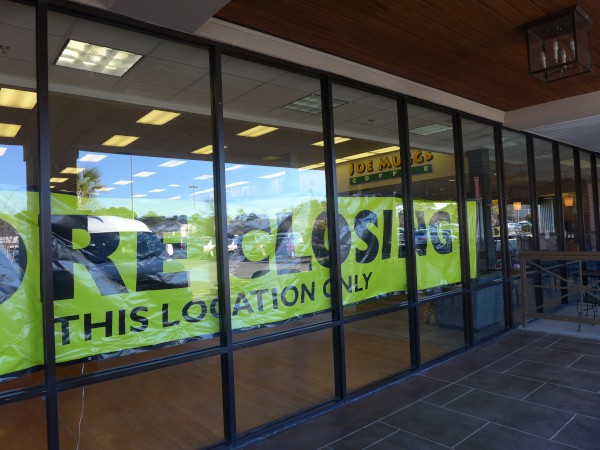 14 March 2014: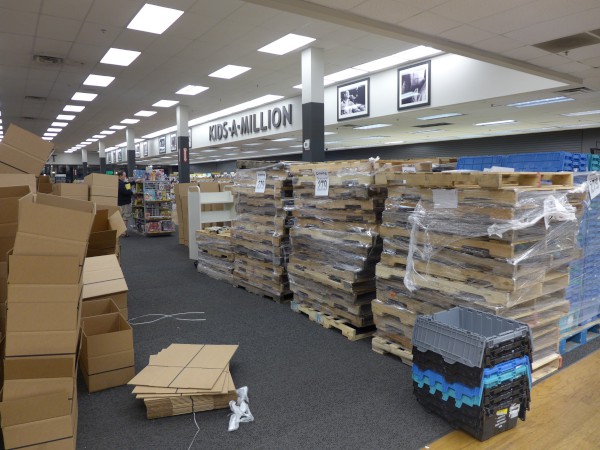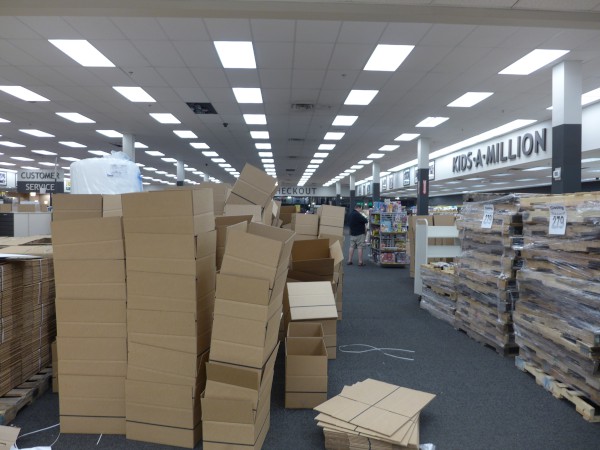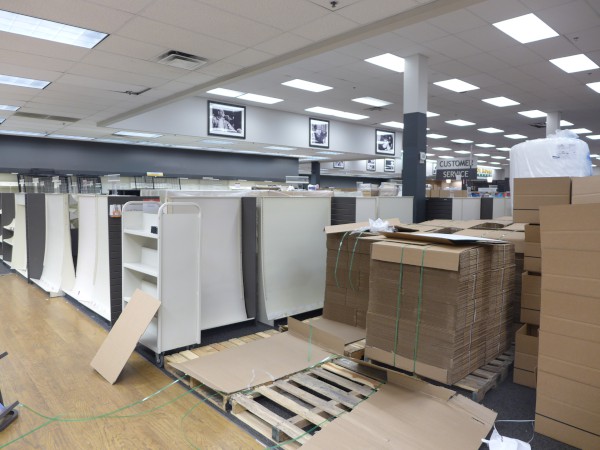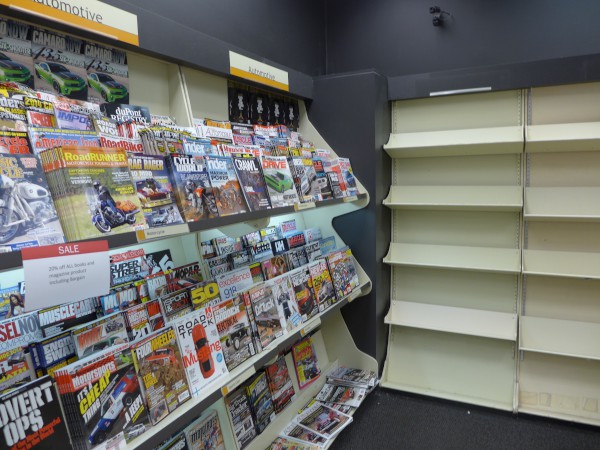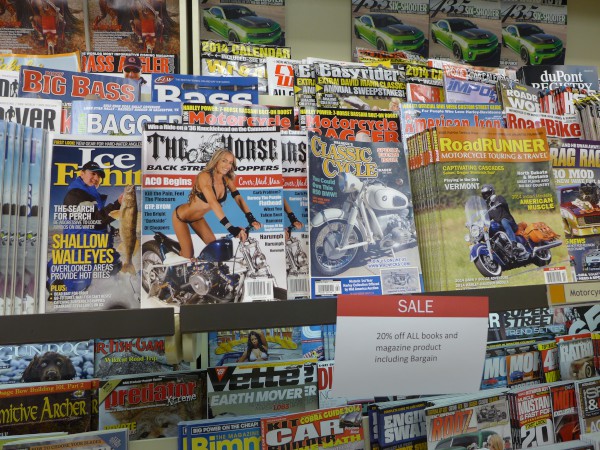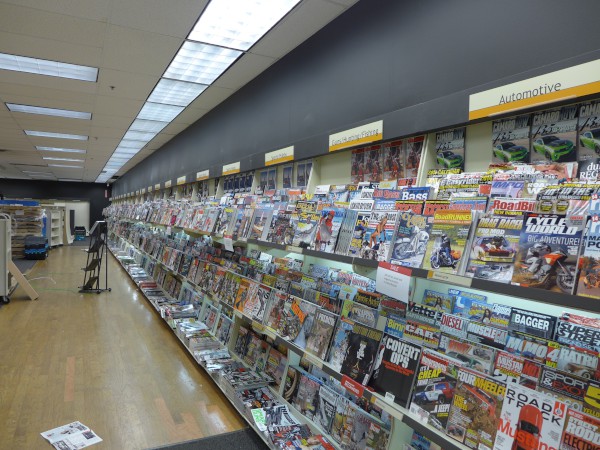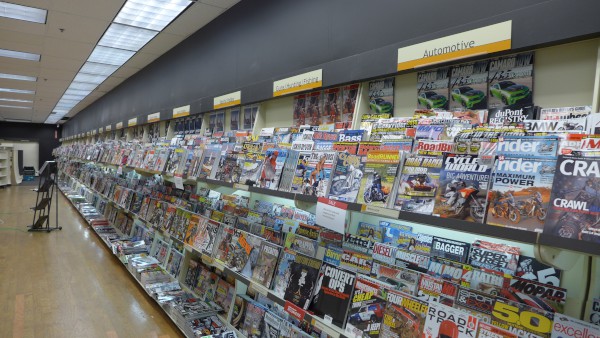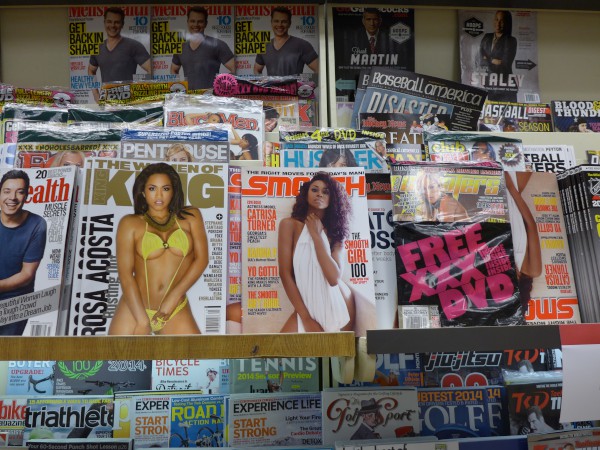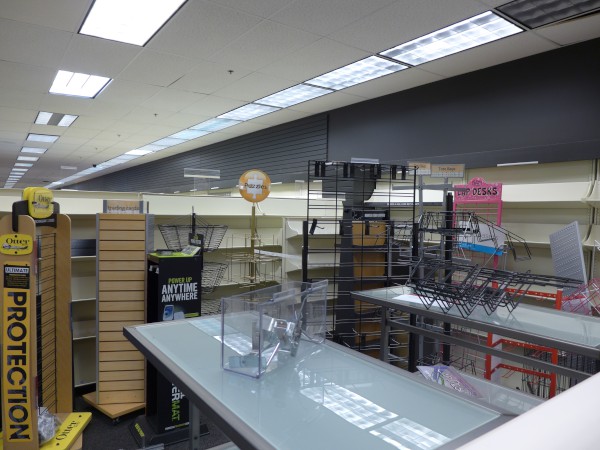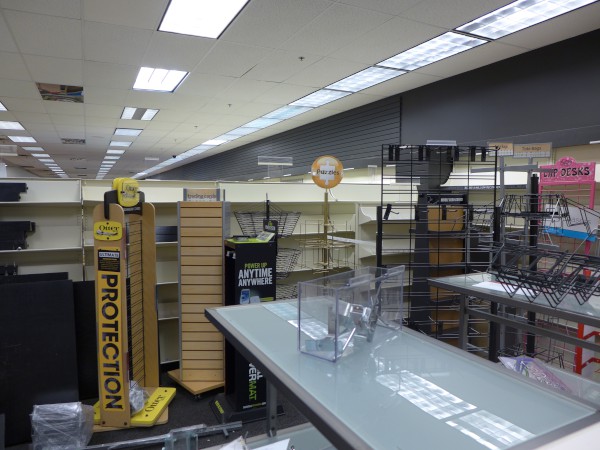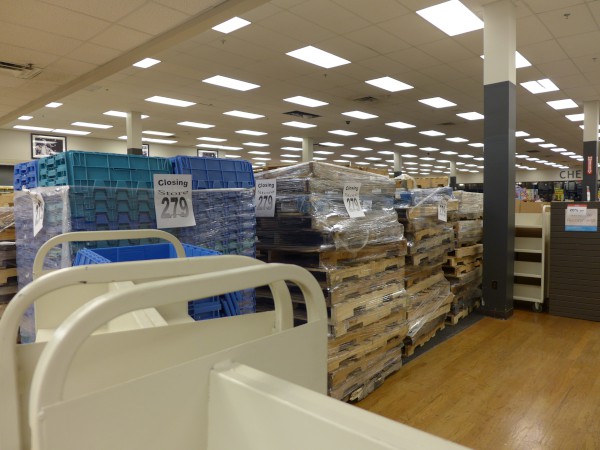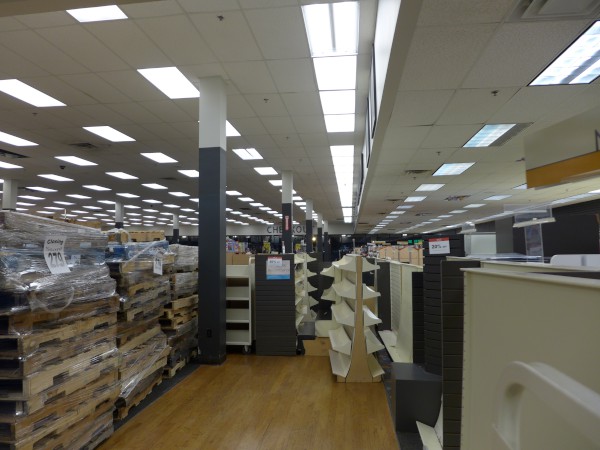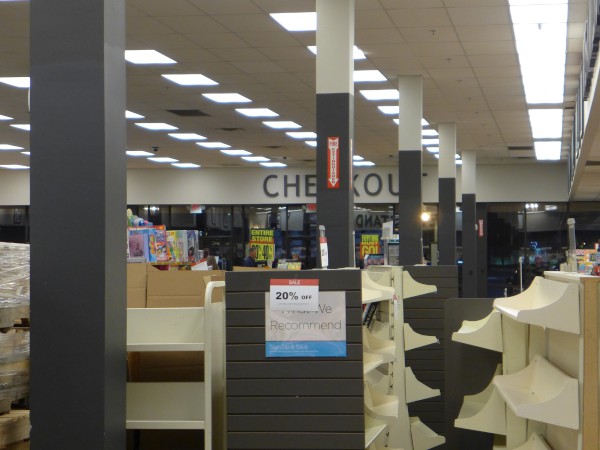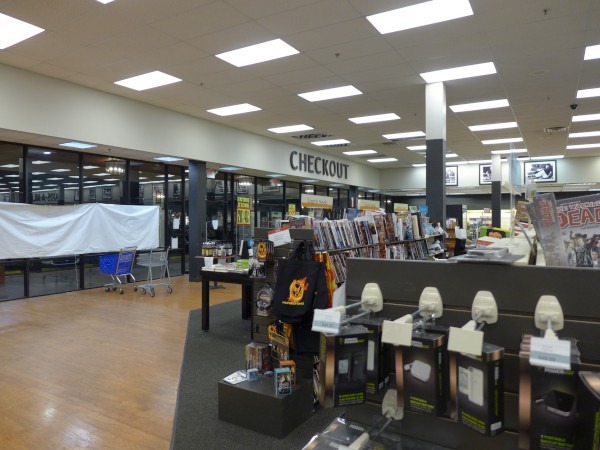 16 March 2014: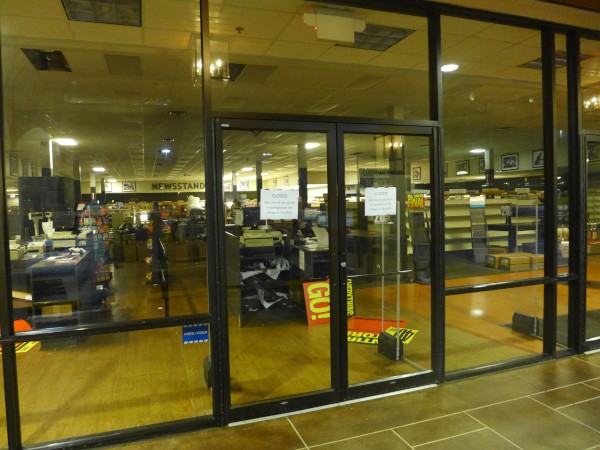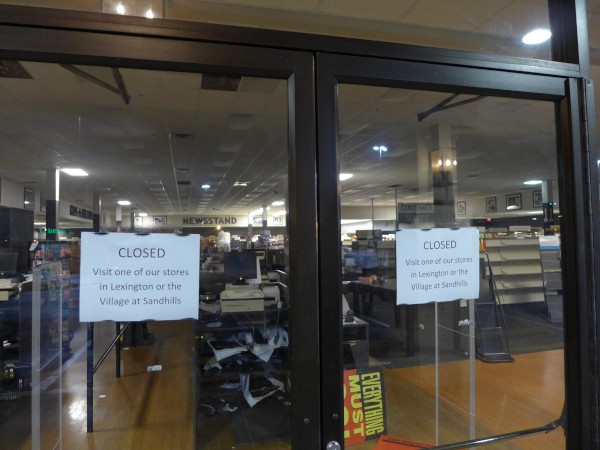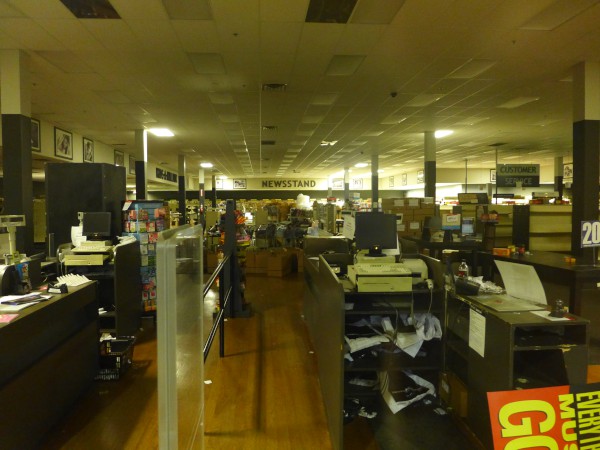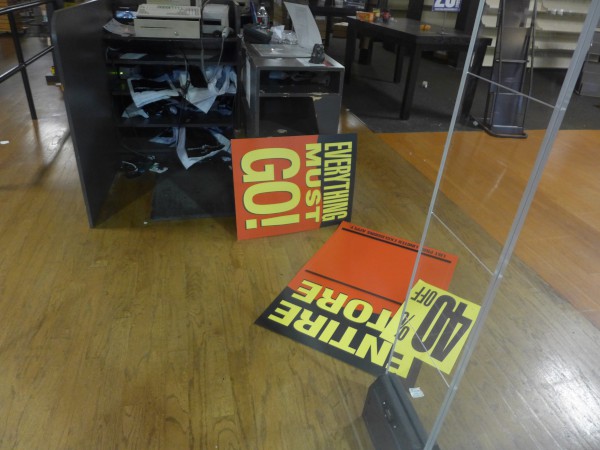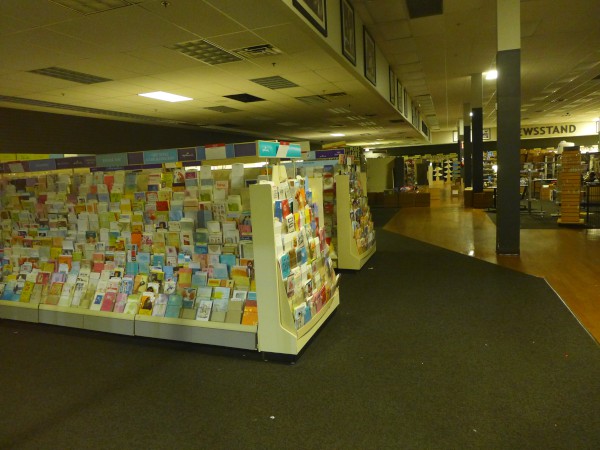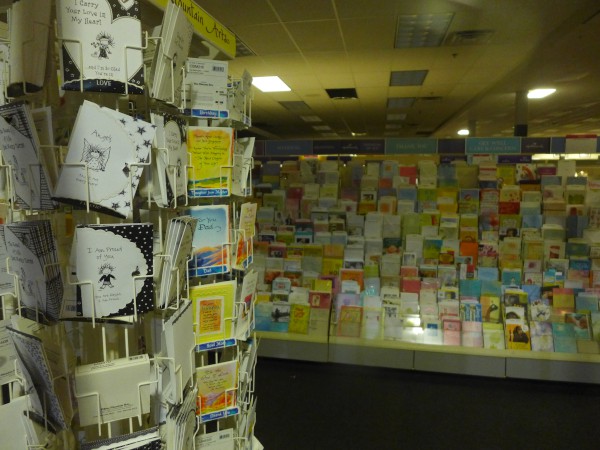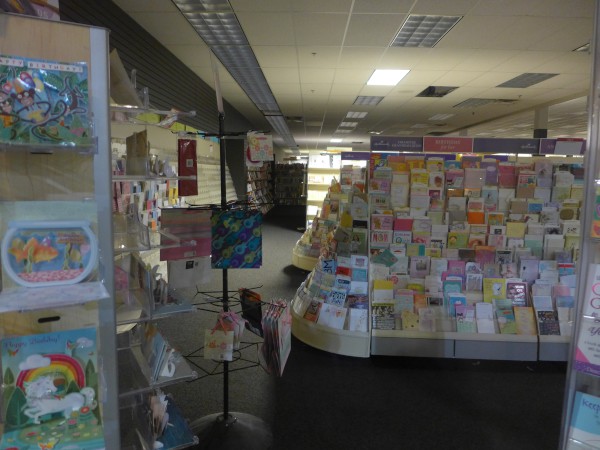 29 March 2014: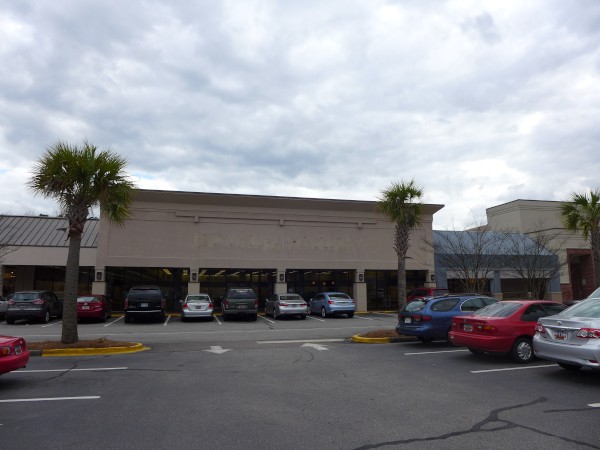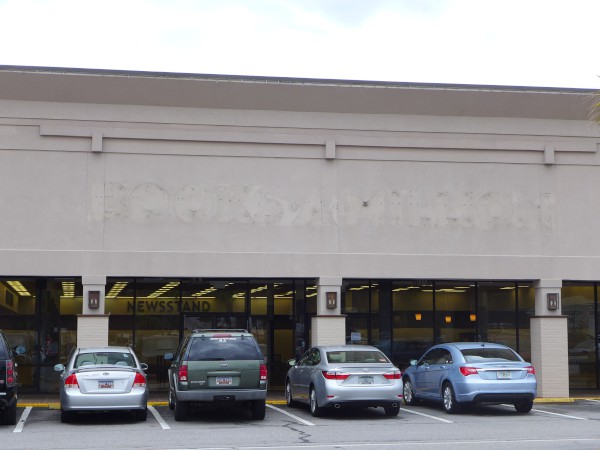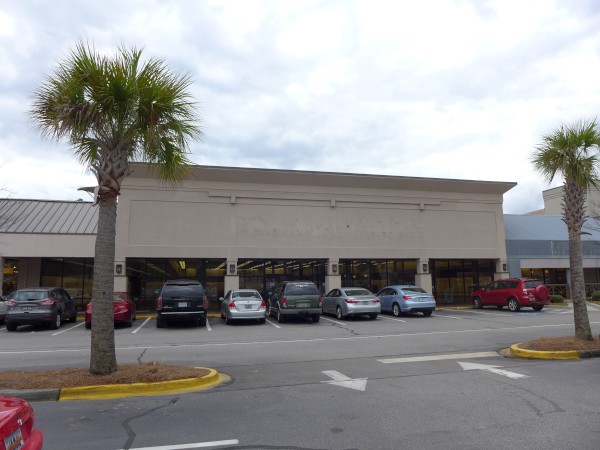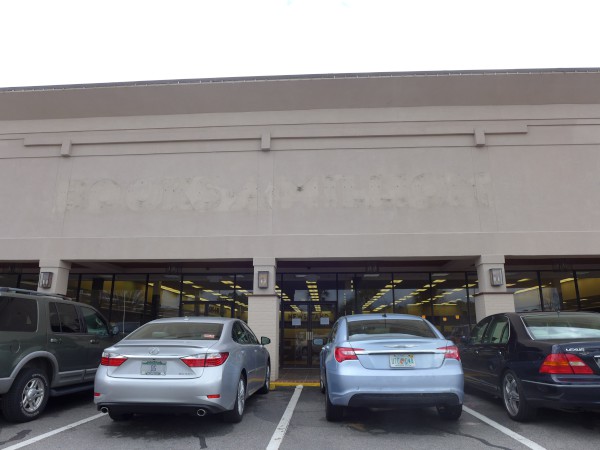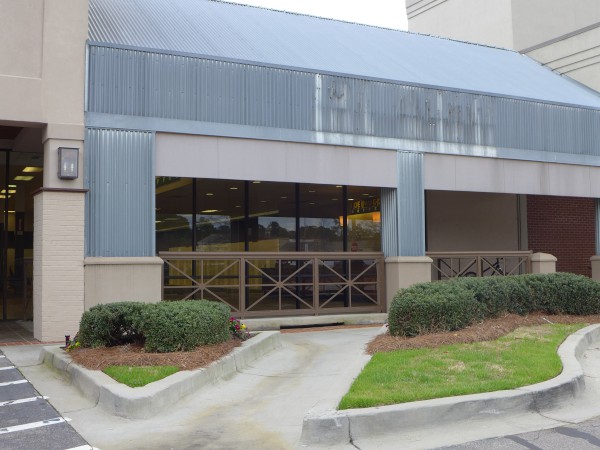 UPDATE 31 March 2014: Added 14 March 2014 pix, 16 March 2014 & 29 March 2014 pix.
UPDATE 1 October 2014: Added 8 March 2014 pix.
Posted at 10:54 pm in Uncategorized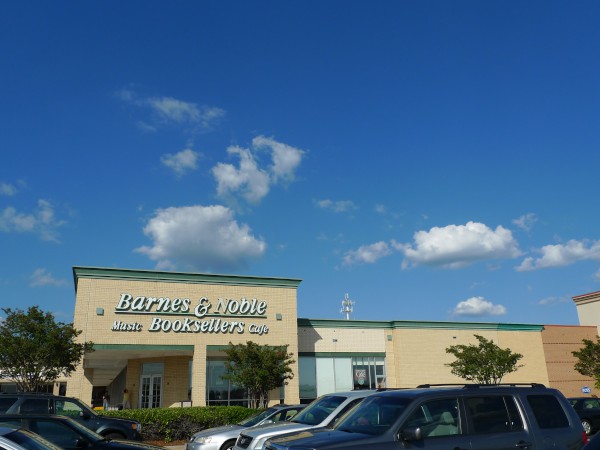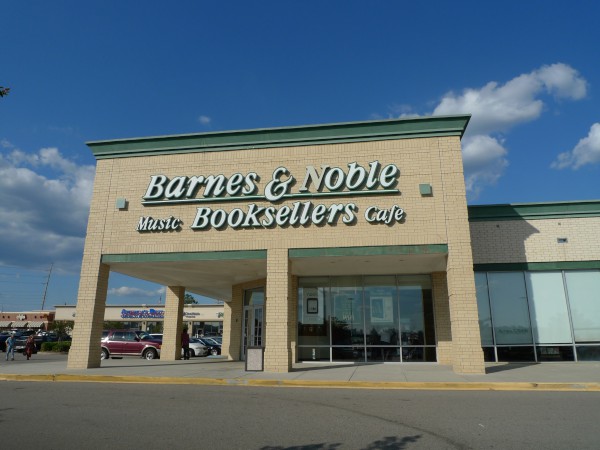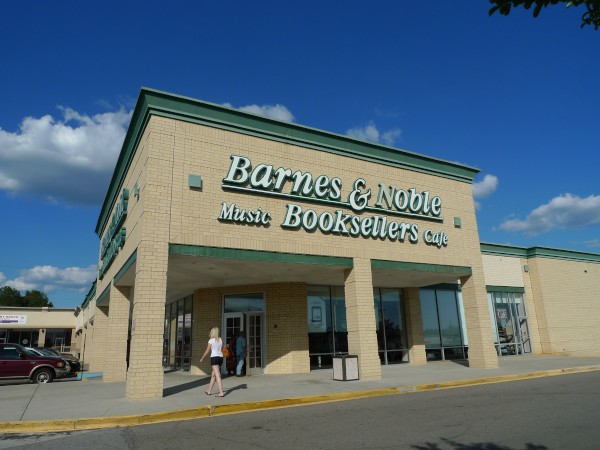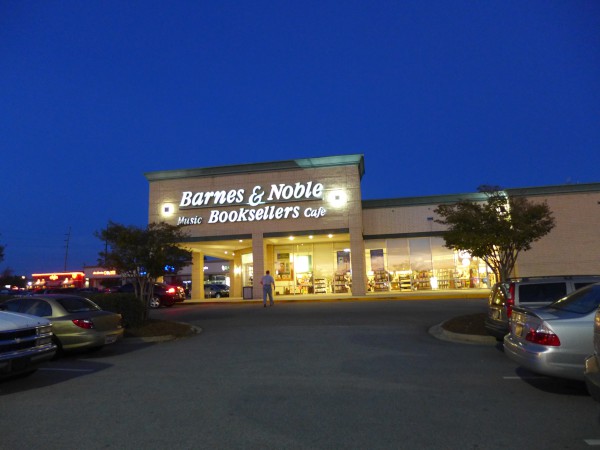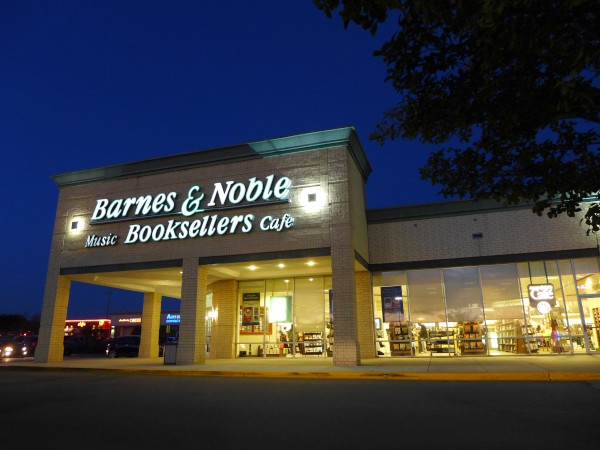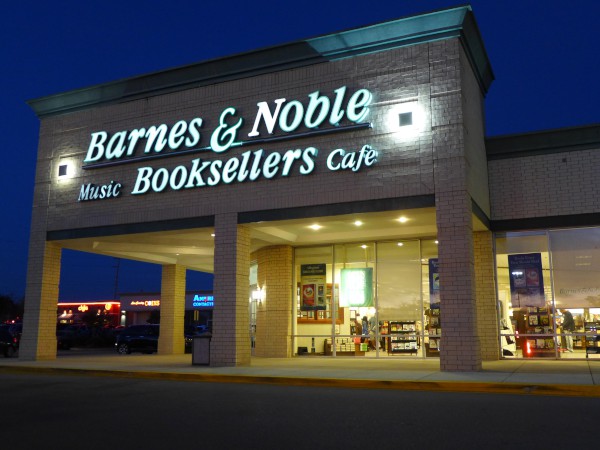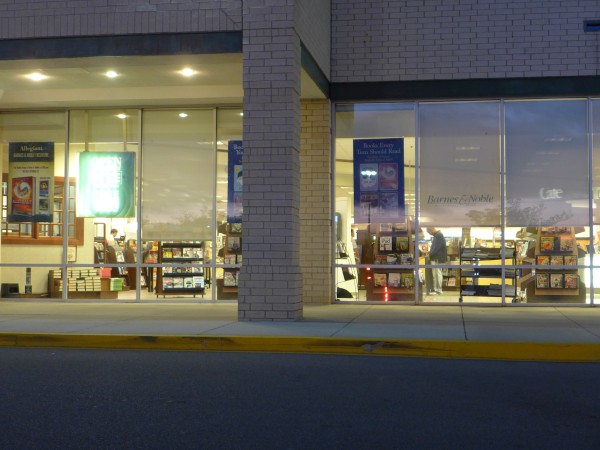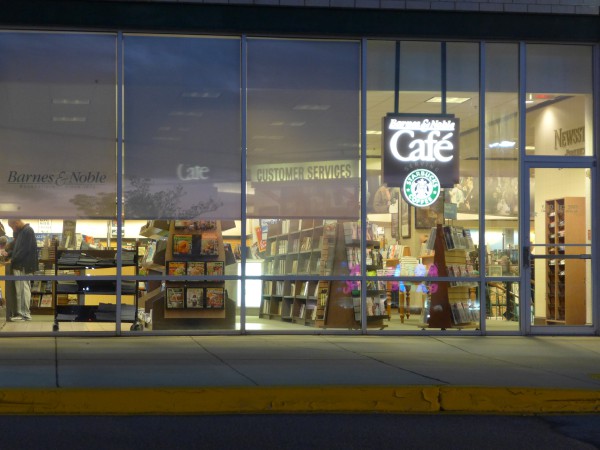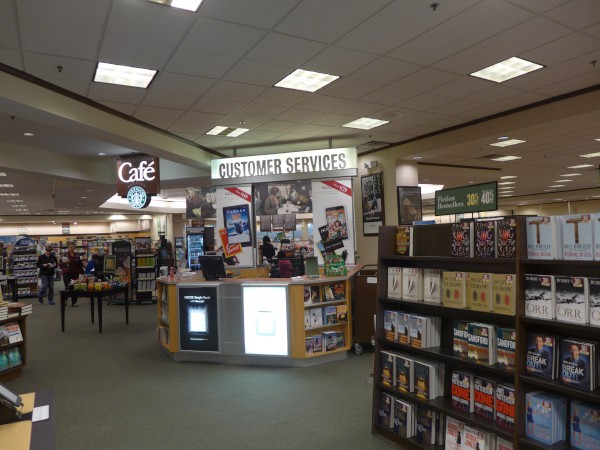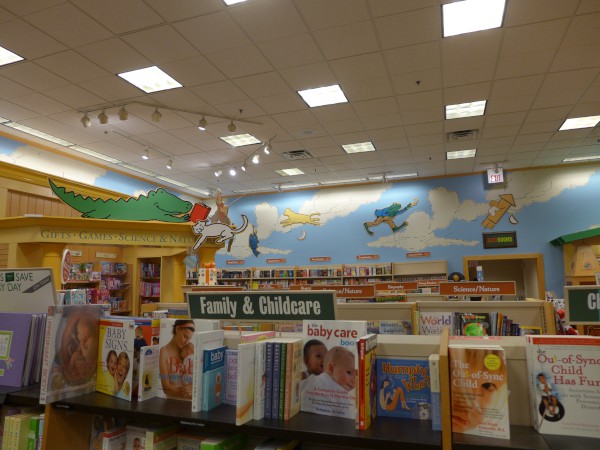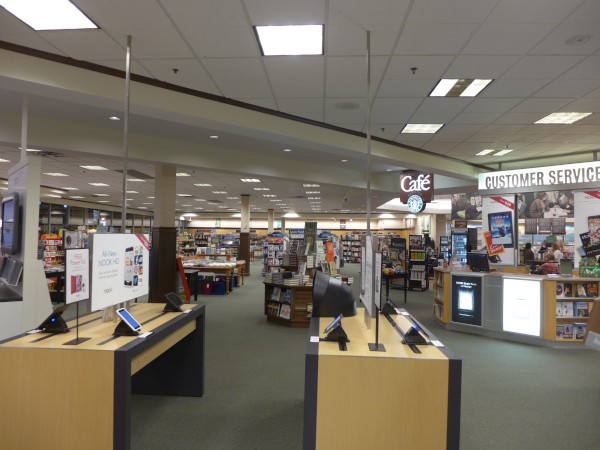 Well, if you were reading Columbia Closings Saturday, you'll have noticed that commenter wanda scooped The State by two days on the closing of the Harbison Barnes & Noble.
I'll have to say that this closing is a bit of a surprise to me as this B&N is still open for their standard hours, and always seemed to me to have a pretty good crowd -- I certainly thought that the Richland Mall store, with its already abbreviated hours and declining location would close first.
Of course, though they are still open until 10 and 11pm, you can still see the industry changes that are reshaping the retail (and especially book) market. At this point, Barnes & Noble is sort of an upscale toy store that sells some books. I have to admit that aside from comic strip collections and reference books, I have mostly used this store for show-rooming and coffee these last two years since I got a Kindle. (And while I *can* load BN.com books into the kindle with Calibre, realistically I'm going to end up buying the books I showroom from Amazon..).
Still, over they years, I've bought hundreds if not thousands of dollars worth of books from this store, sipped countless lattes and browsed many magazines -- I'll be sorry to see it go.
The State story implies they will be open through the holidays as apparently the lease, which they have decided not to renew, runs out with the year.
What does this mean for Richland Mall? Well, I hope to be wrong, but if this store can't make it, I fail to see how they can continue much longer there either, especially with the closing of TGI Friday's.
(Hat tip to commenter wanda)
UPDATE 26 January 2014 -- Here are some pix from 12 January 2014: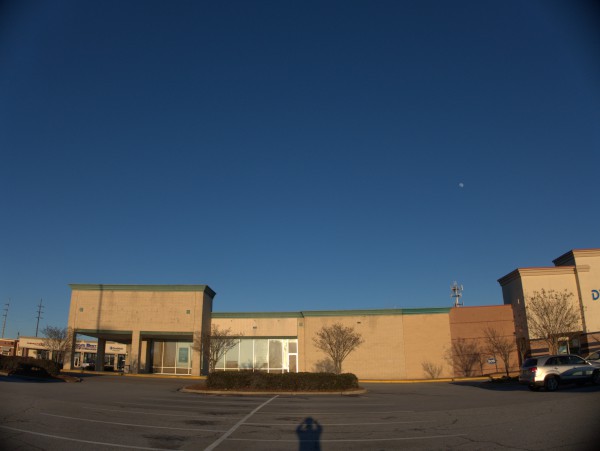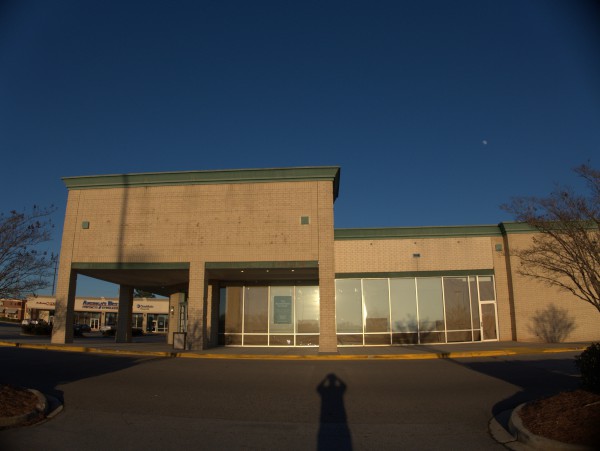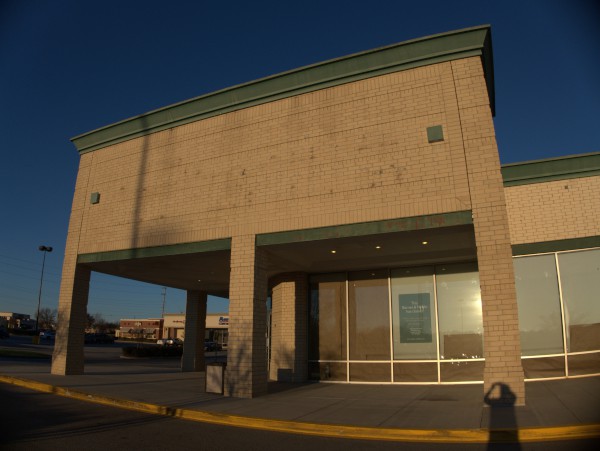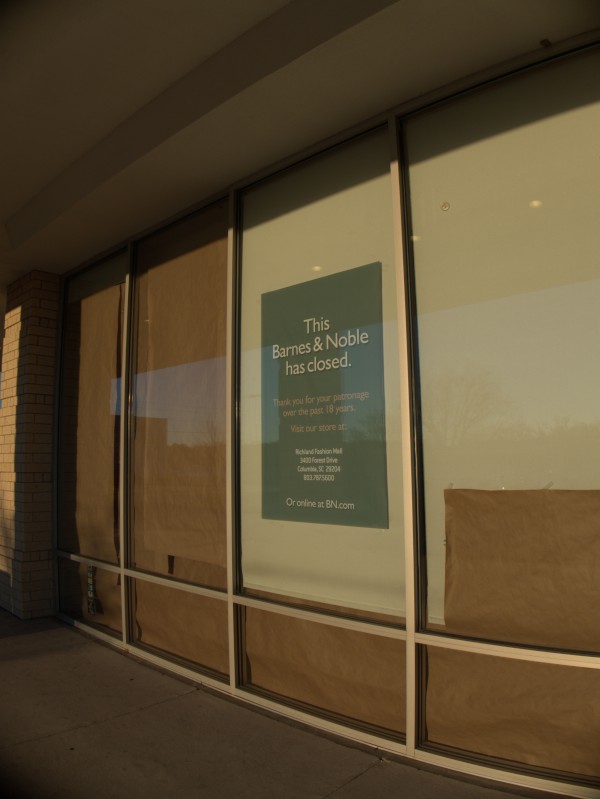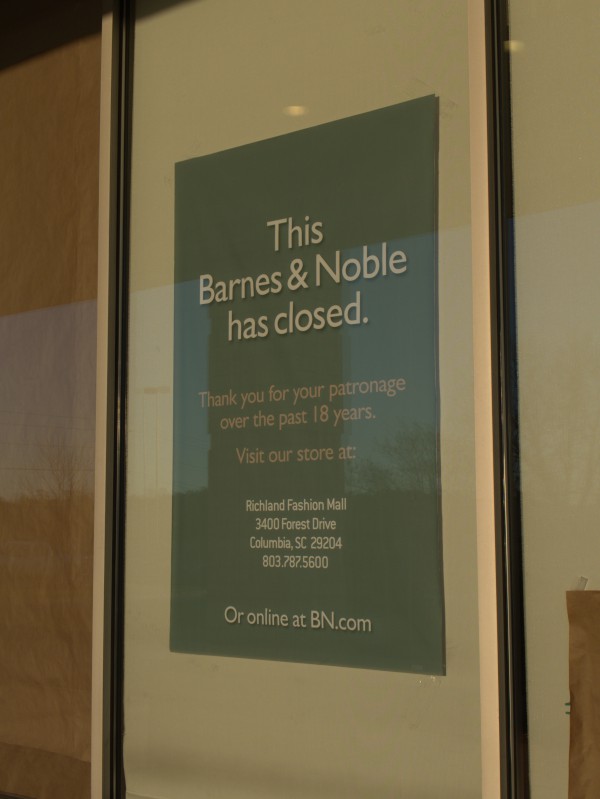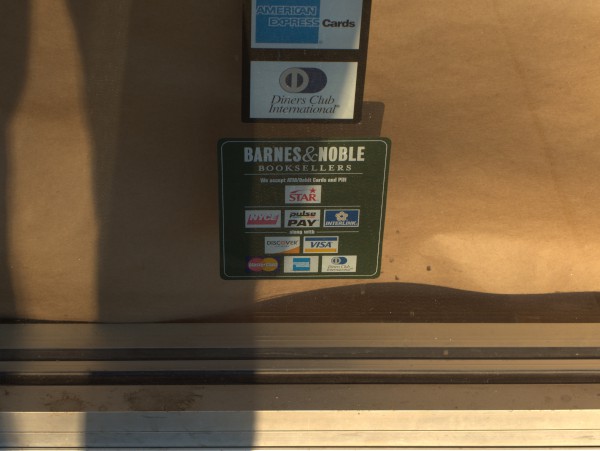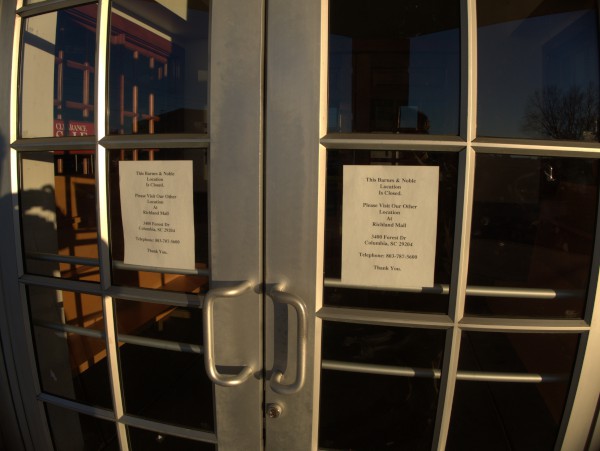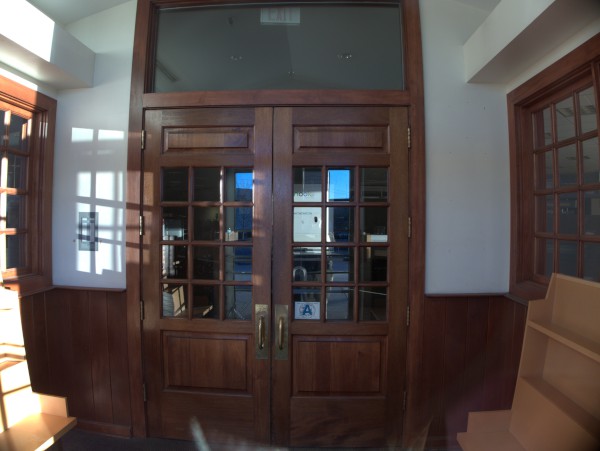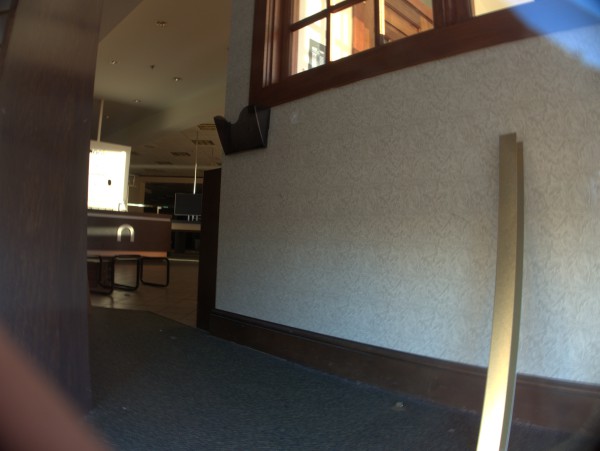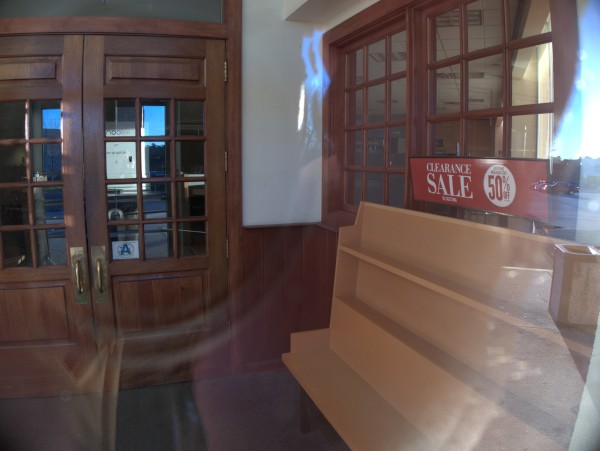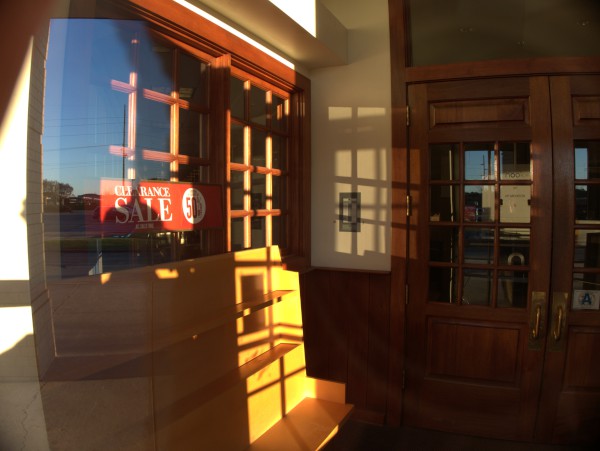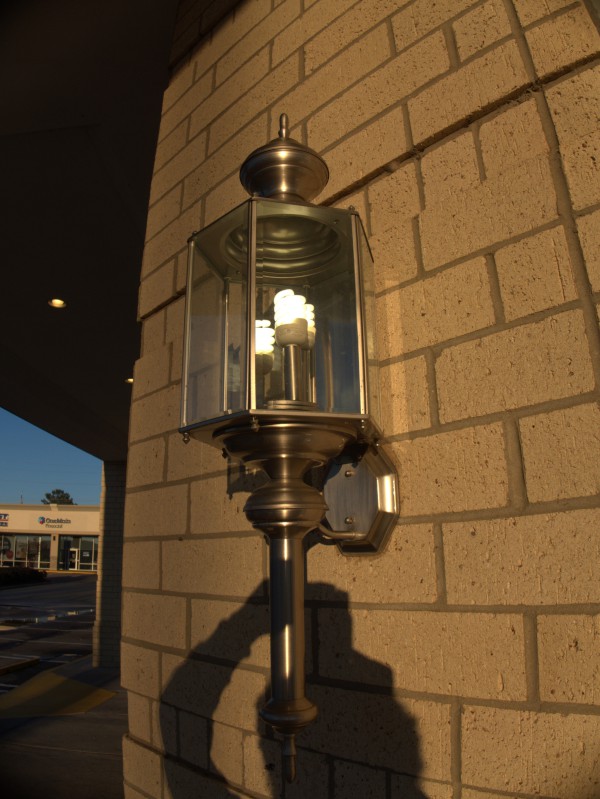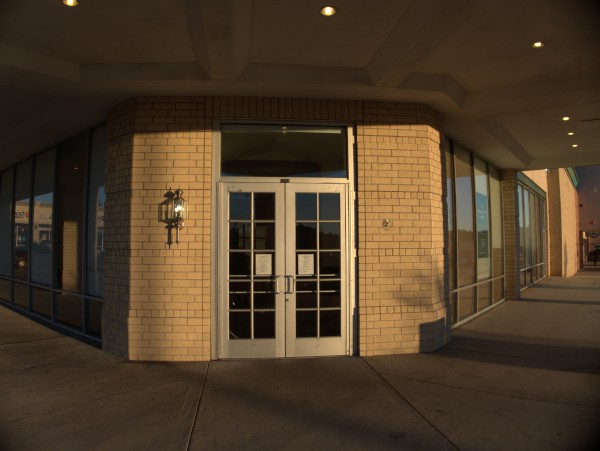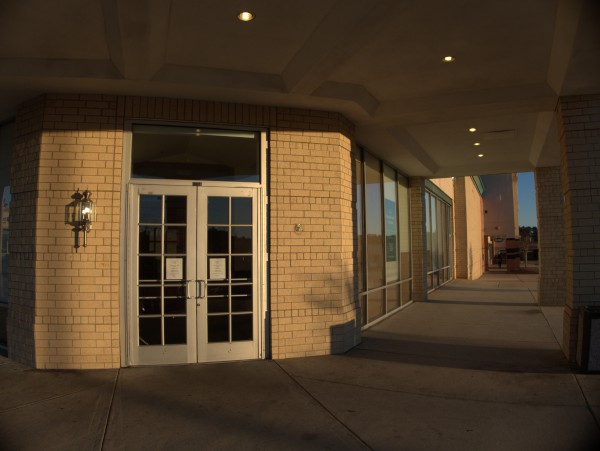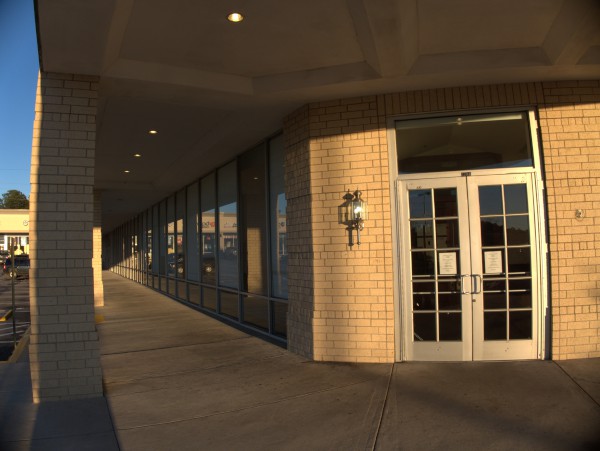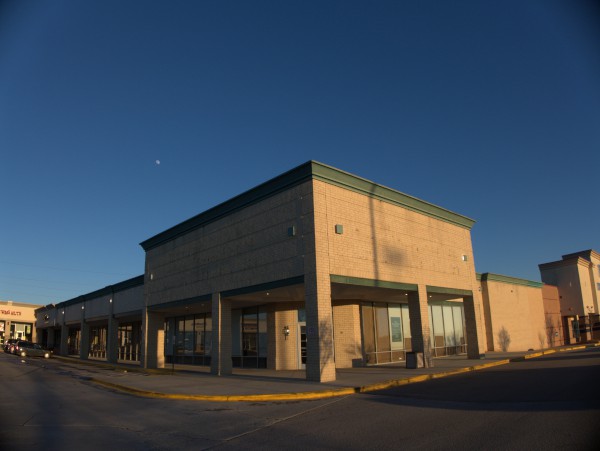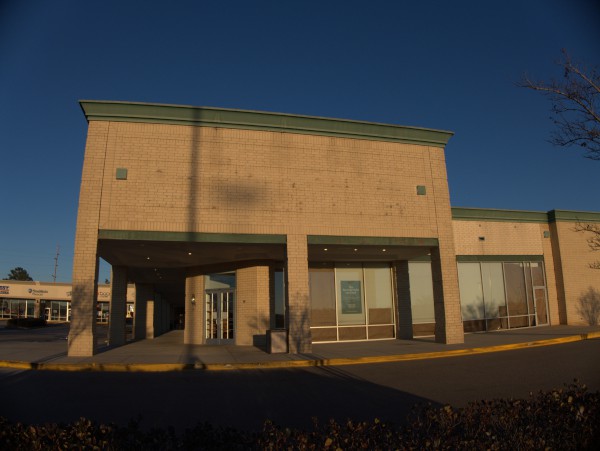 UPDATE 12 February: The windows are now unblocked, and you can see the interior again as shown in these pix from 9 February 2014: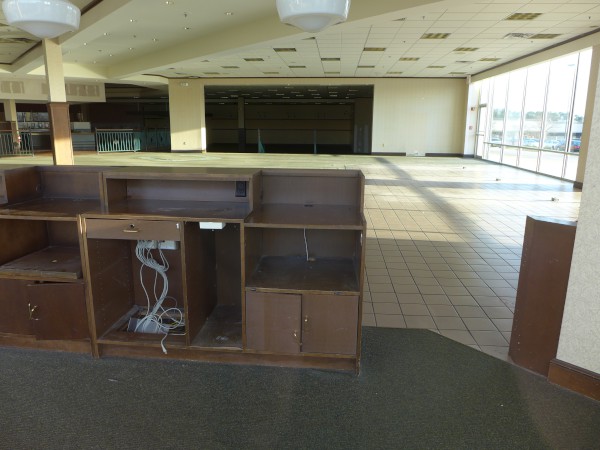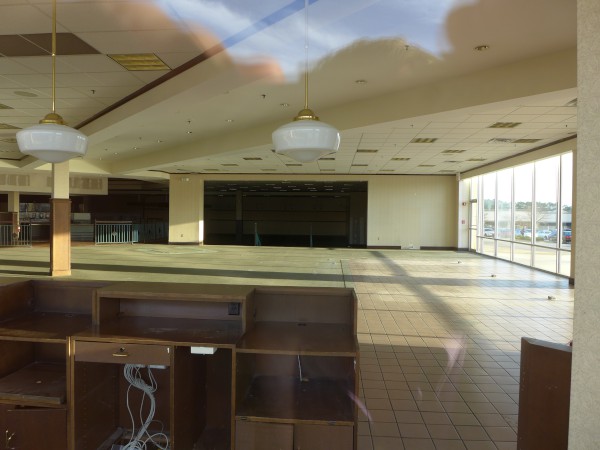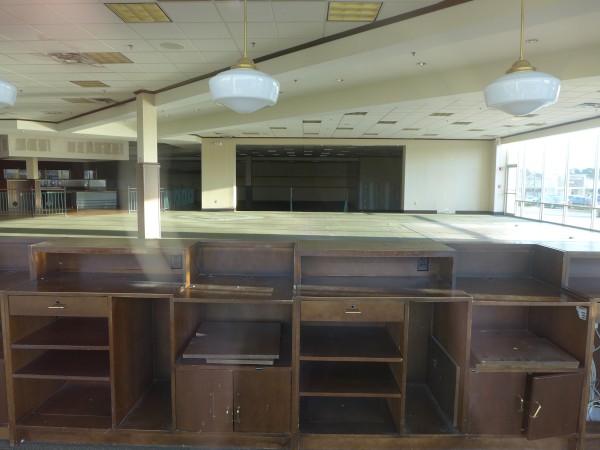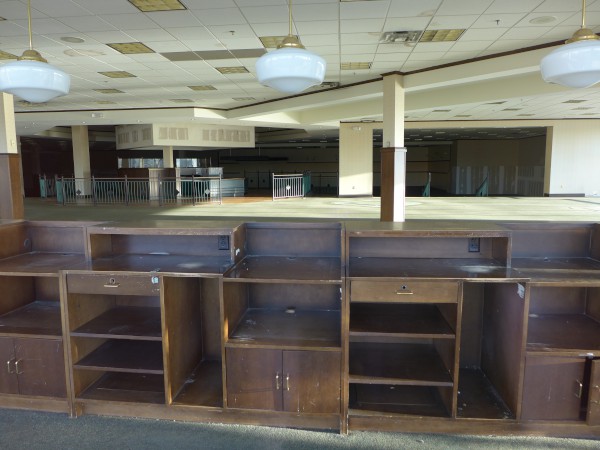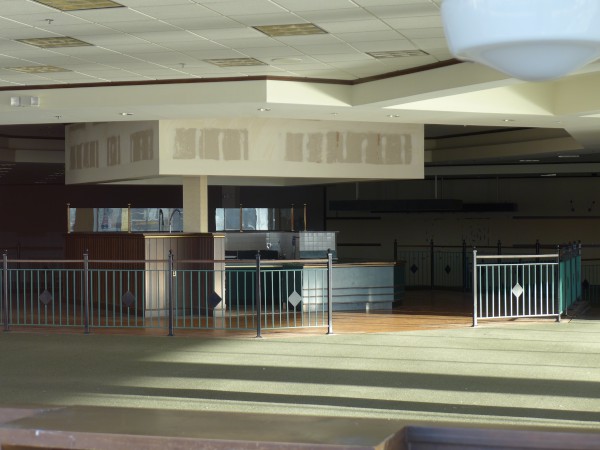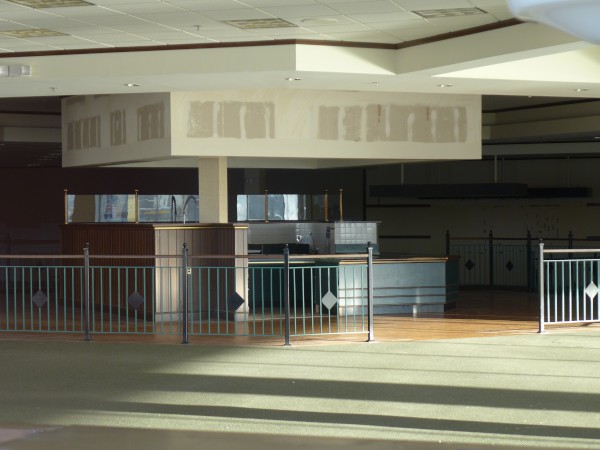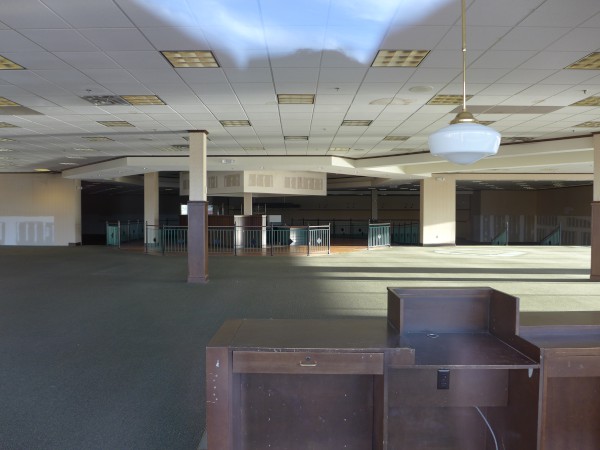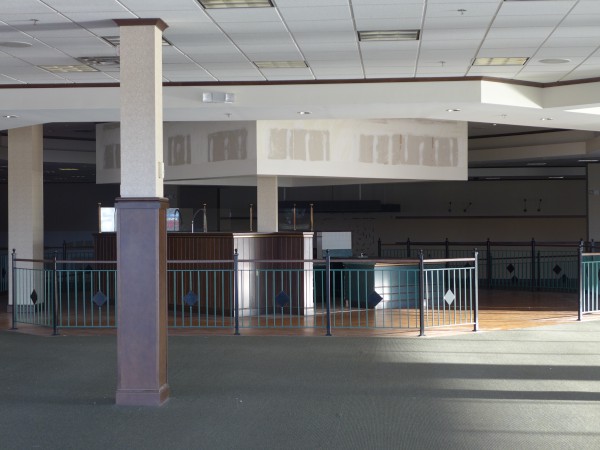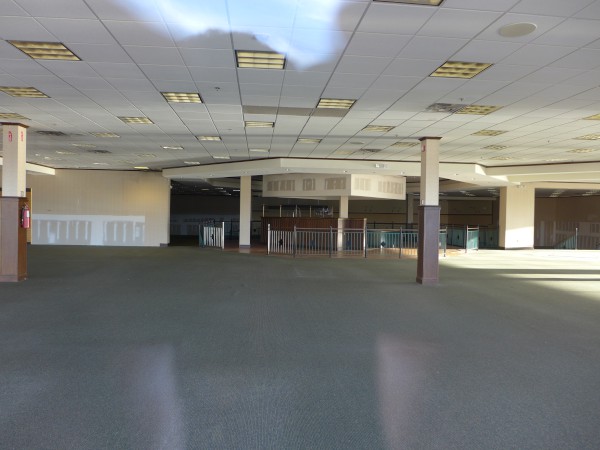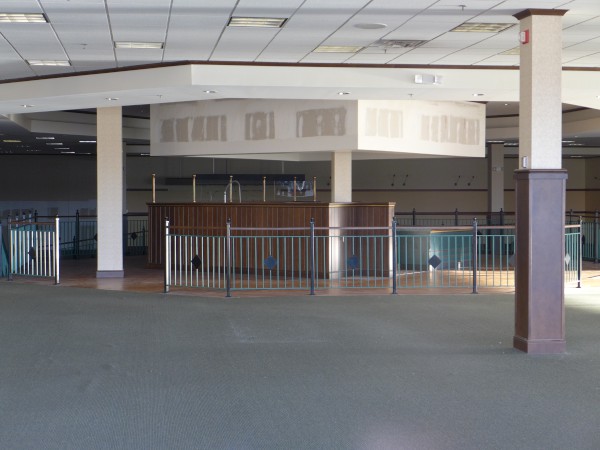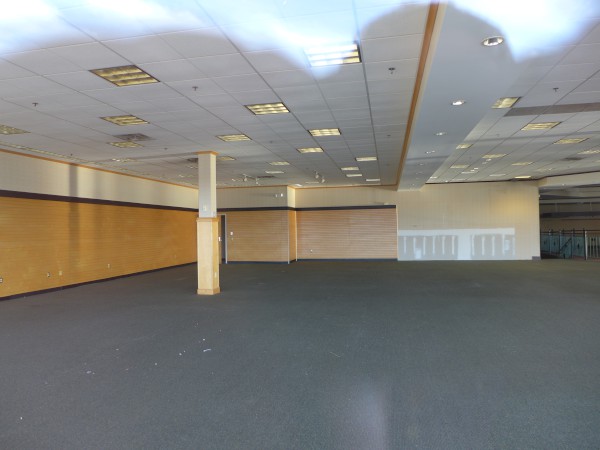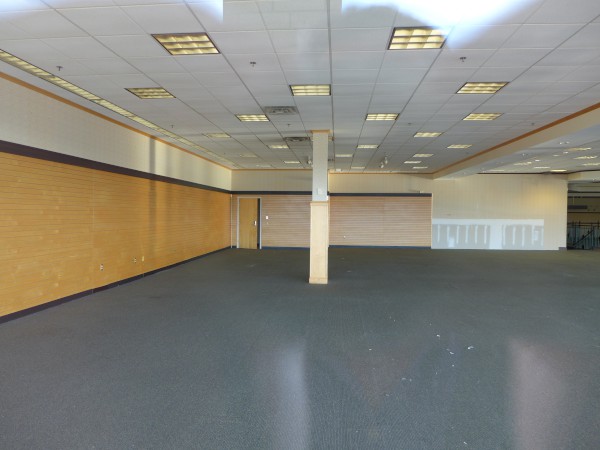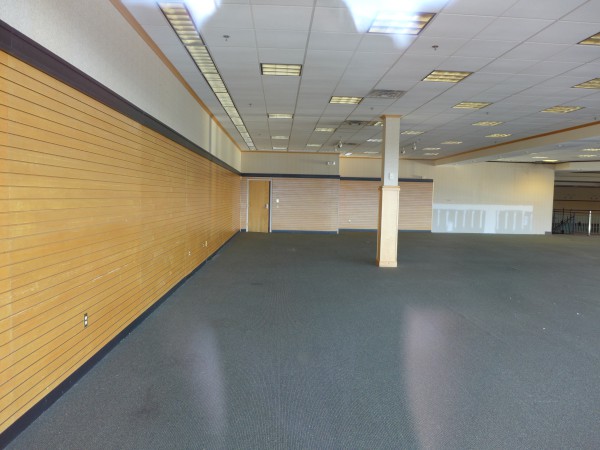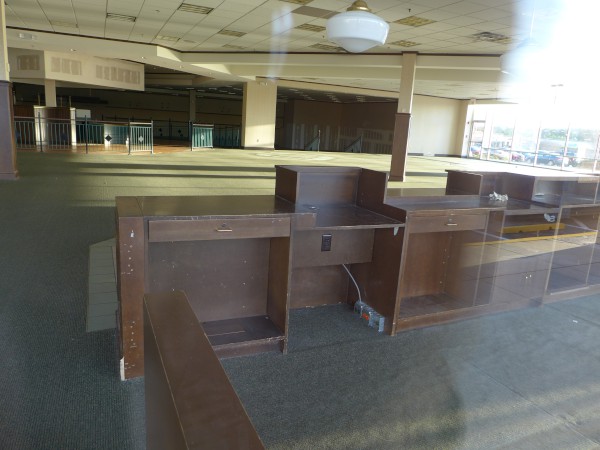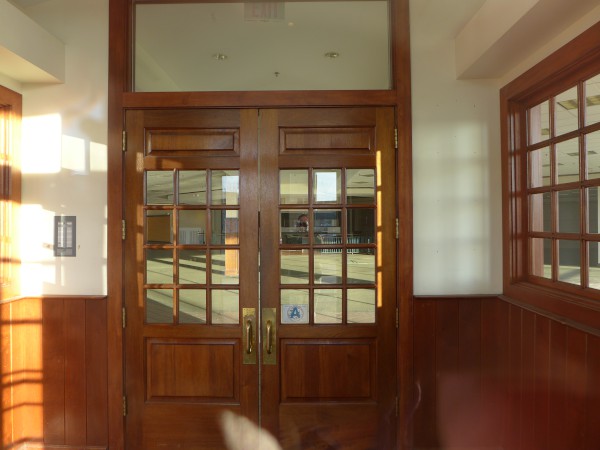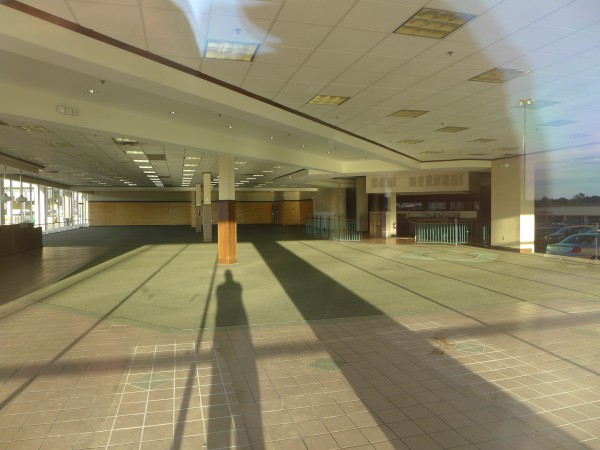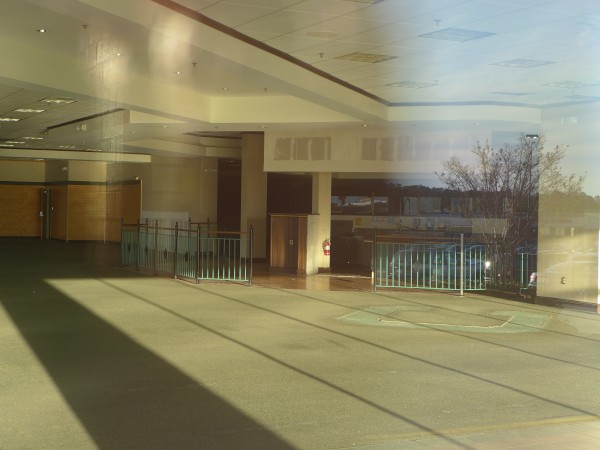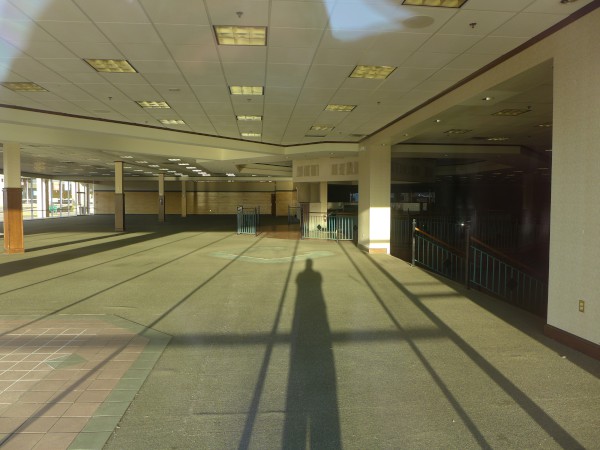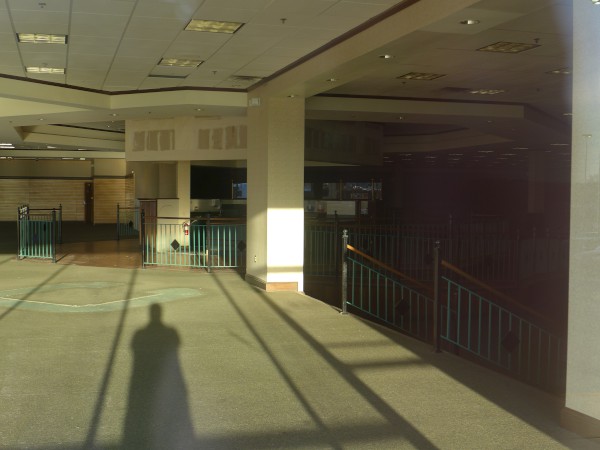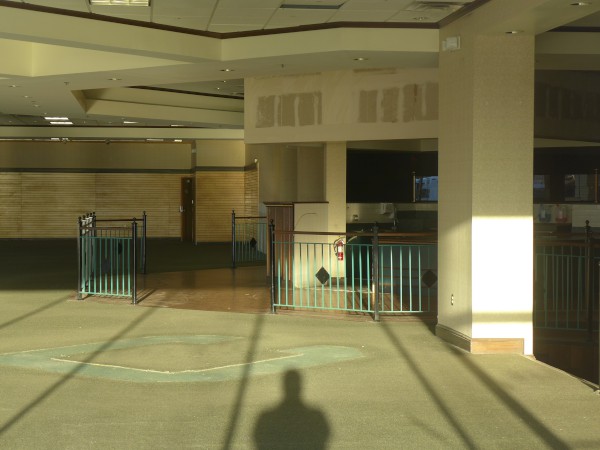 UPDATE 17 June 2014 -- Work on the remodel has started: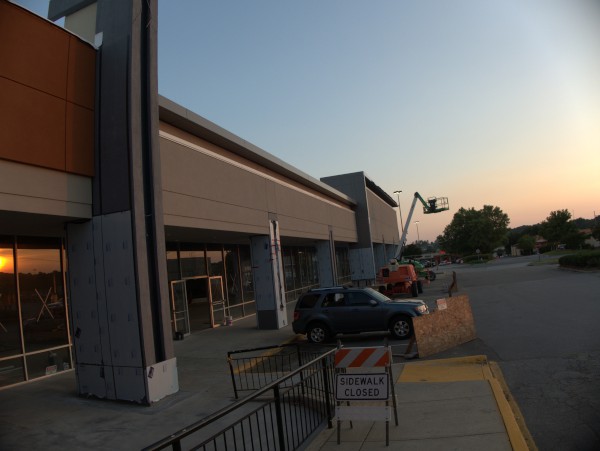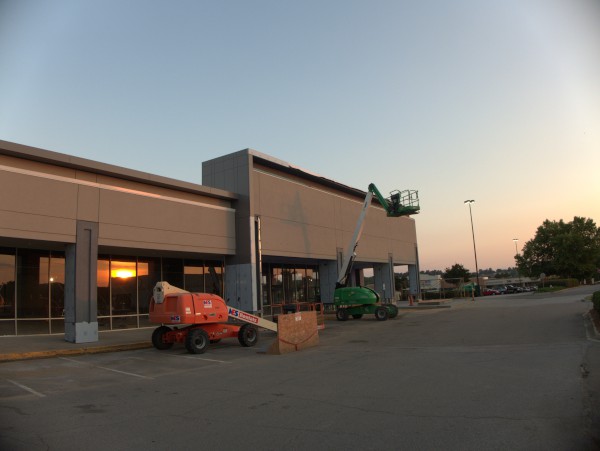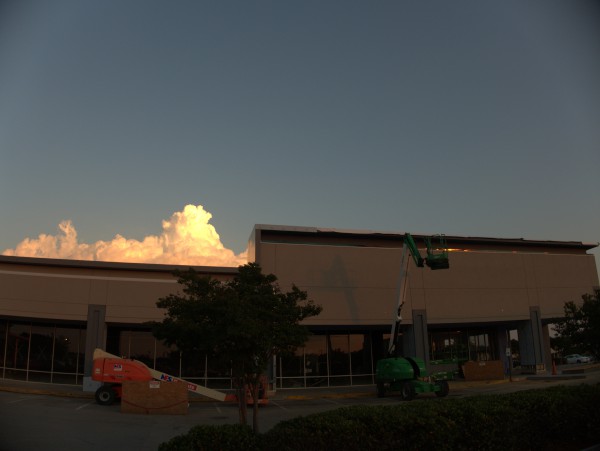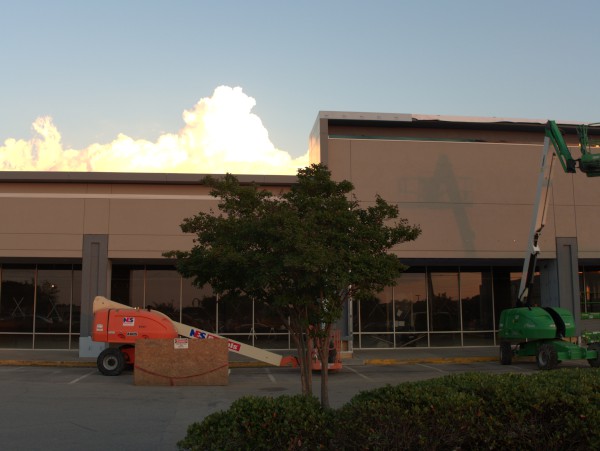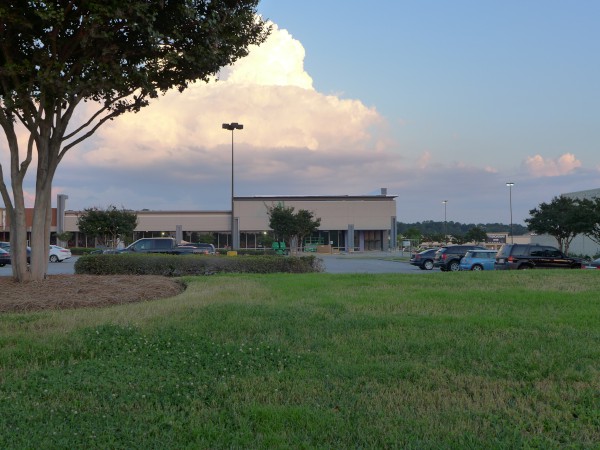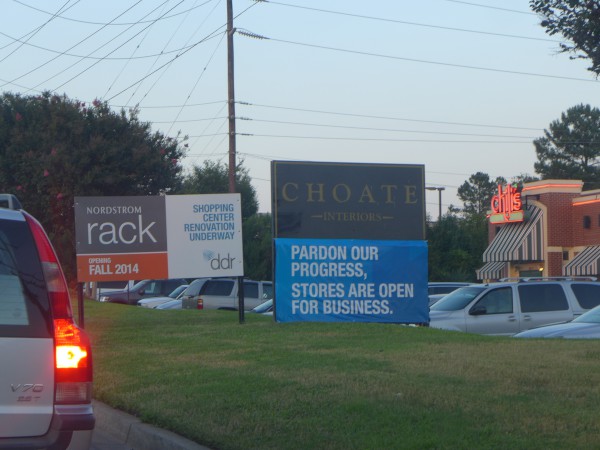 Posted at 10:49 pm in Uncategorized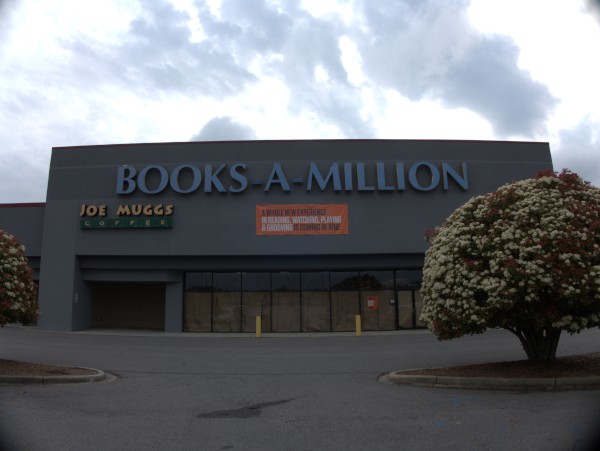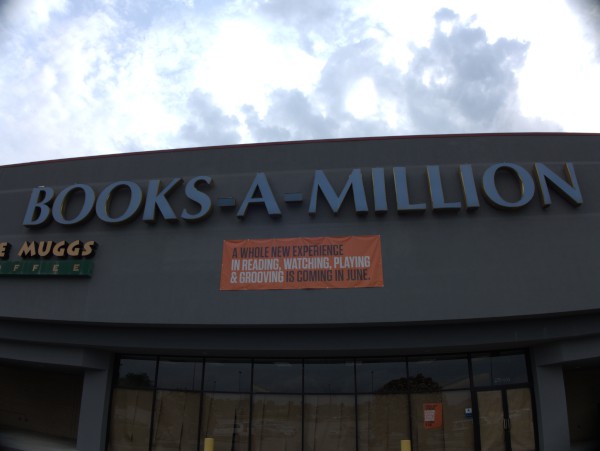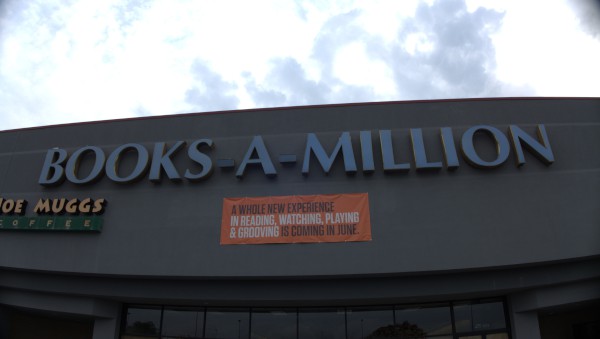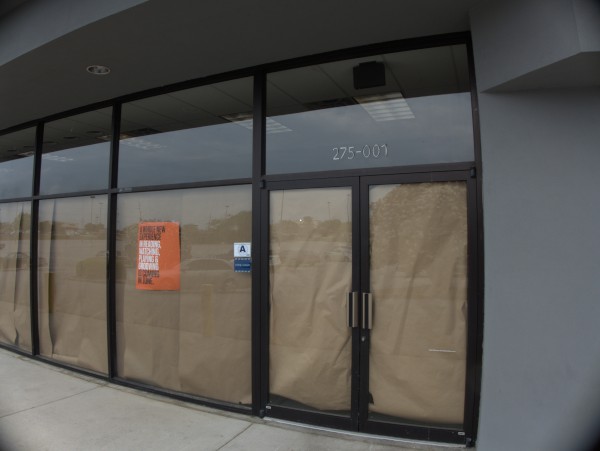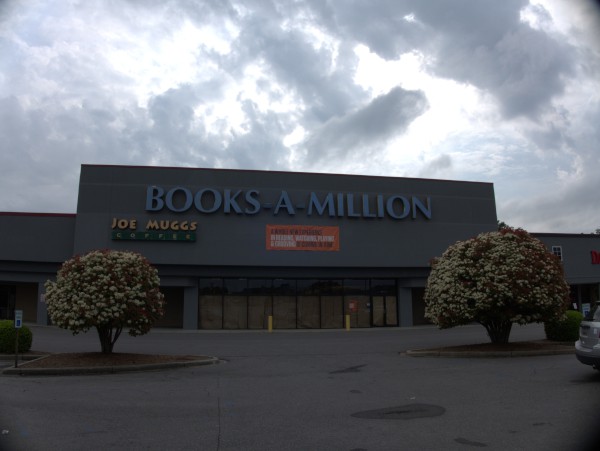 Well, if all you read is The State, you wouldn't have known until today that Books-A-Million on Harbison is closed.
On the other hand, if you read Columbia Closings you would have found out that from commenter TahoeChic last Tuesday, and would have learned from commenter Larry last Wednesday that it is to become a used book store.
I've always thought this was a bad location for BAM as it pits a second-tier book store directly against the number one book store sitting within sight of it (and in a better plaza). Certainly for myself, I will rarely hit a BAM if Barnes & Noble is an option. It's just a nicer store in almost every way. (Even BAM cafe coffee and cookies are noticably below the B&N standard). That said, I have stoped at this BAM quite a few times over the years. My impression is that it was the *deepest* bookstore I was ever in -- It seemed to take half an hour to walk back to the magazine rack in the rear.
I'm not sure how their 2nd & Charles concept will work out. The story in The State makes it sound a little different from your standard used book store, but it also sounds like more sizzle than steak. I'm not sure there is any way to compete against Amazon in this arena, and I especially can't imagine they would get the kind of profit that would support such a huge floor space. I wish them luck.
These pictures were taken on Sunday 28 April, and as I went to try and get through-the-glass shots, I saw that there were people inside working on the remodel, so they are apparently serious about getting the conversion done quickly. (And in consequence, I did not get those shots).
(Hat tip to commenter TahoeChic)
UPDATE 5 June 2013 -- The place claims it will open this month: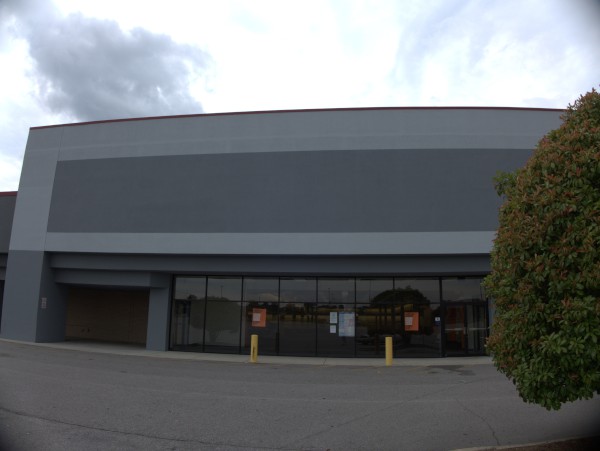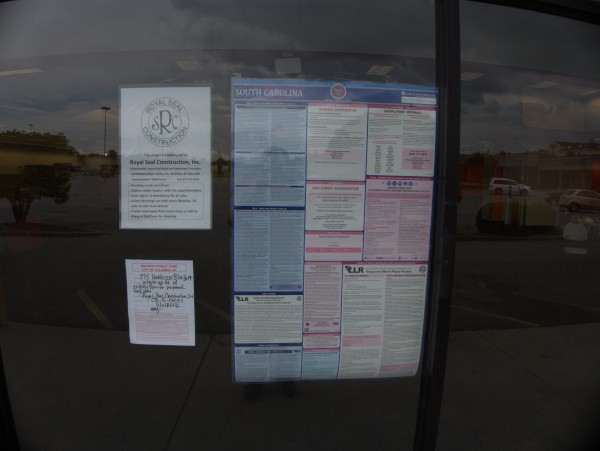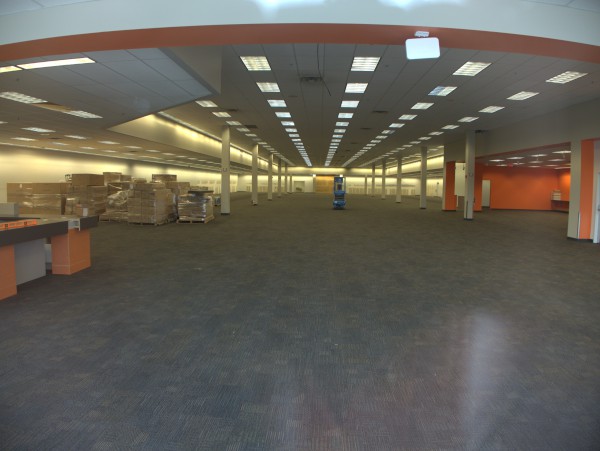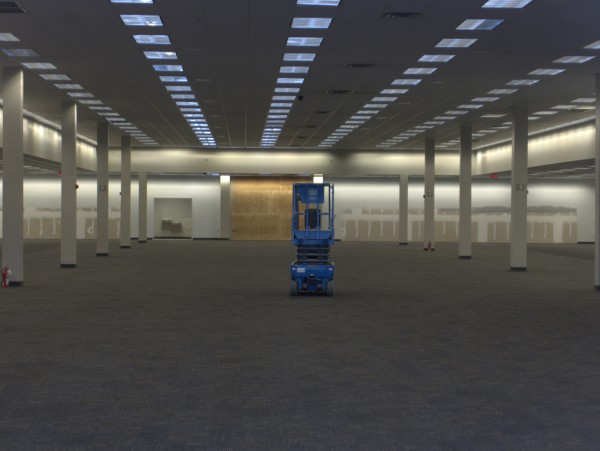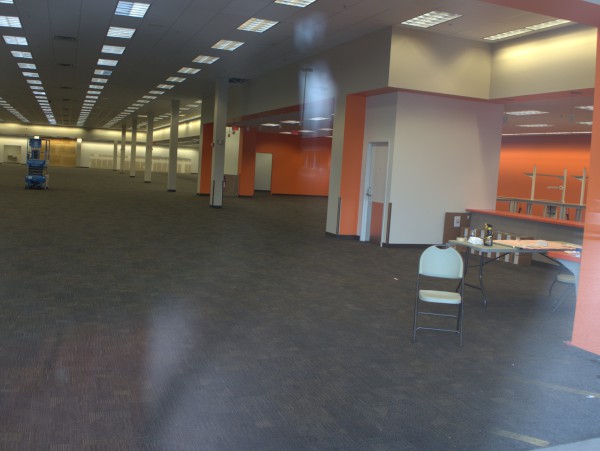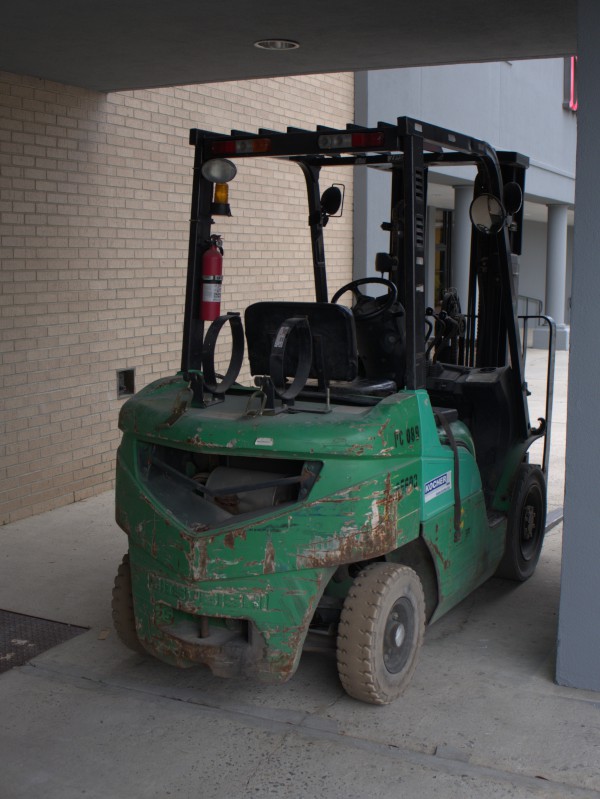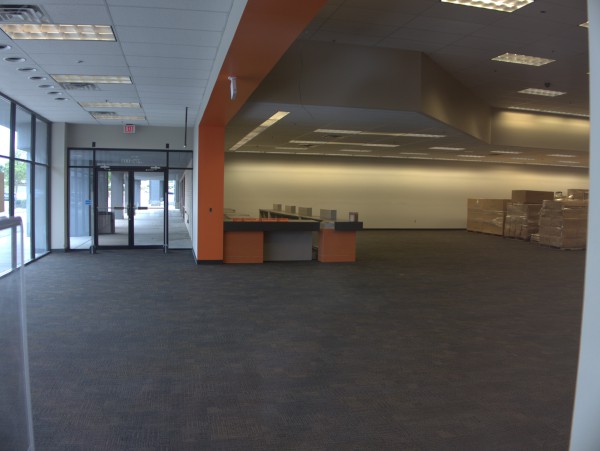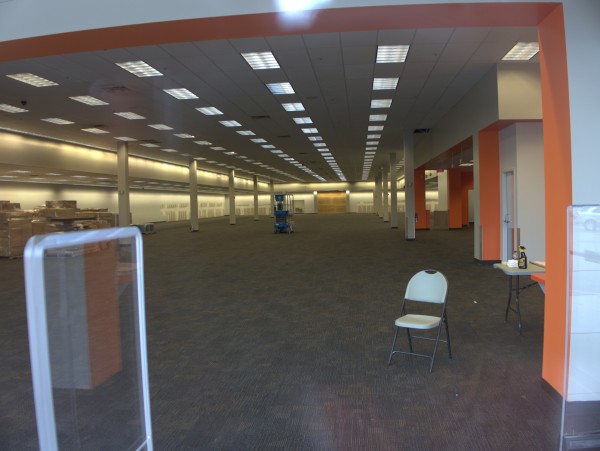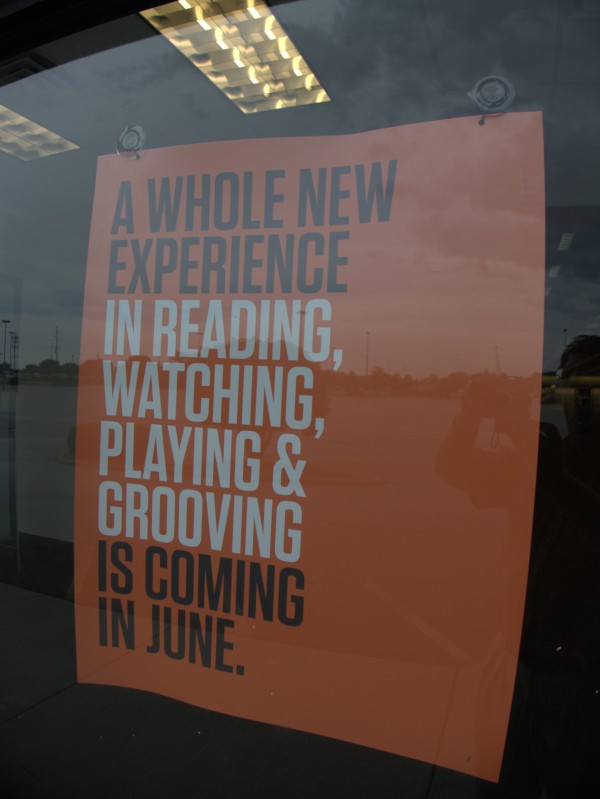 UPDATE 12 July 2013 -- As mentioned in the comments, 2nd & Charles is now open: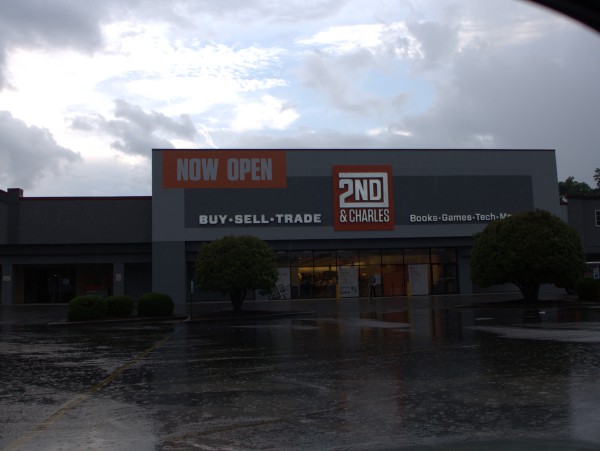 Posted at 1:28 am in Uncategorized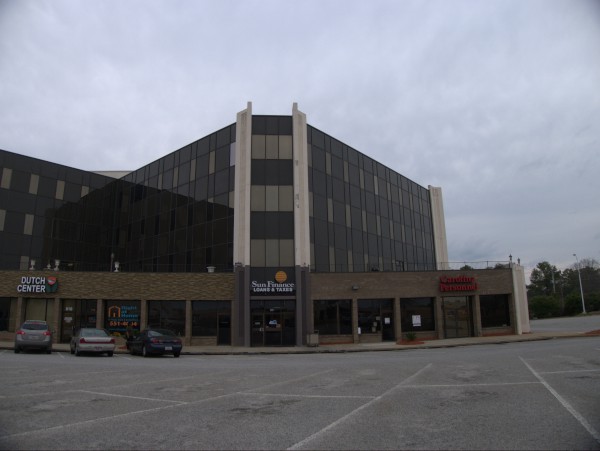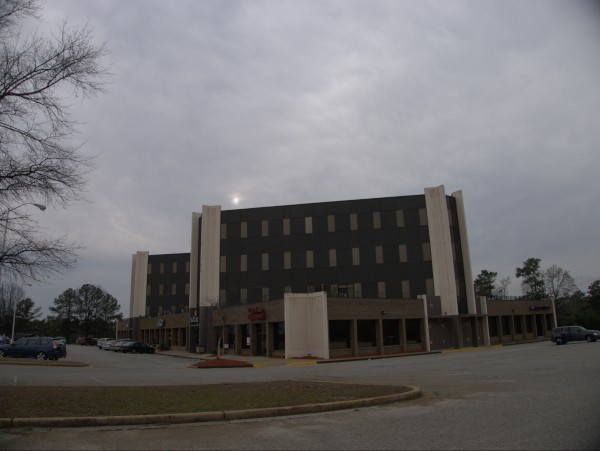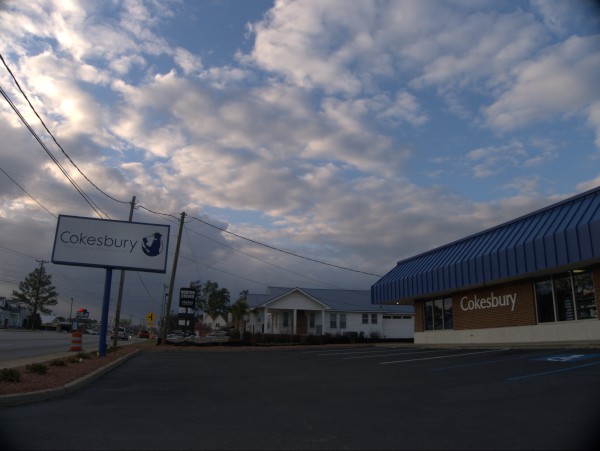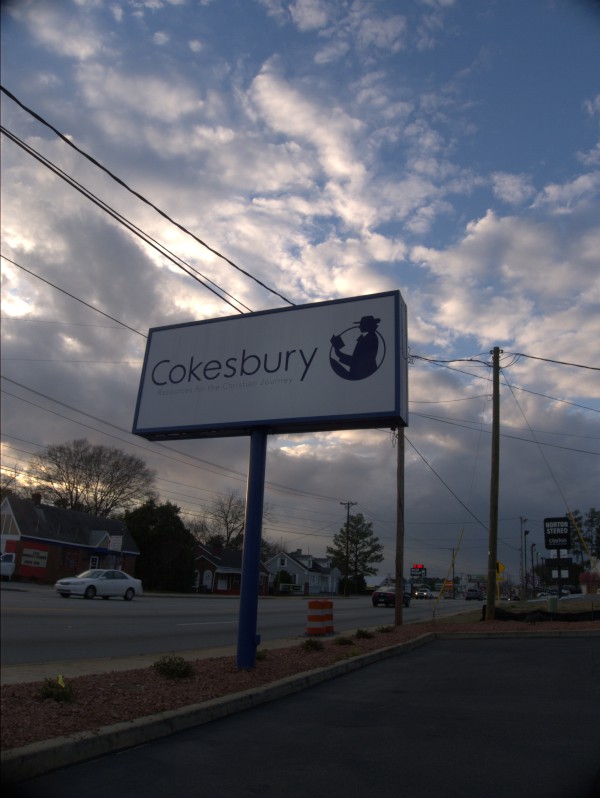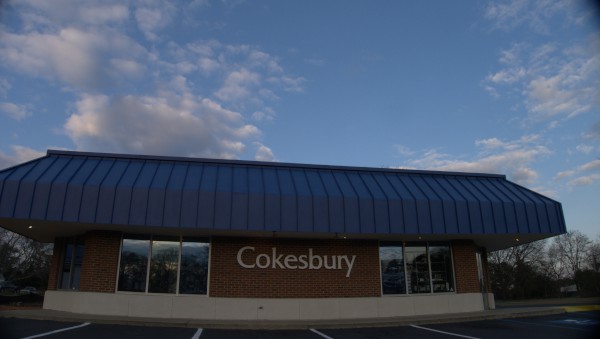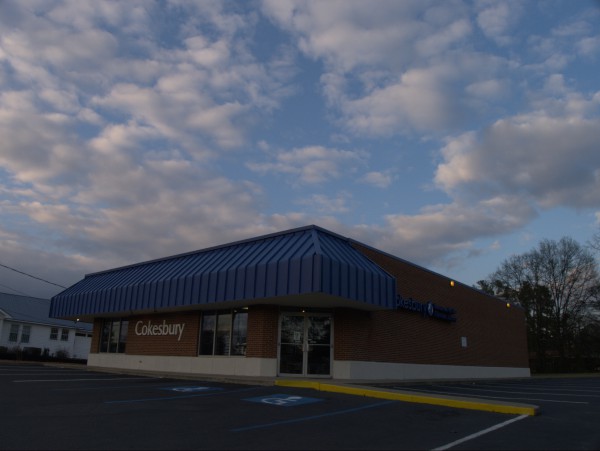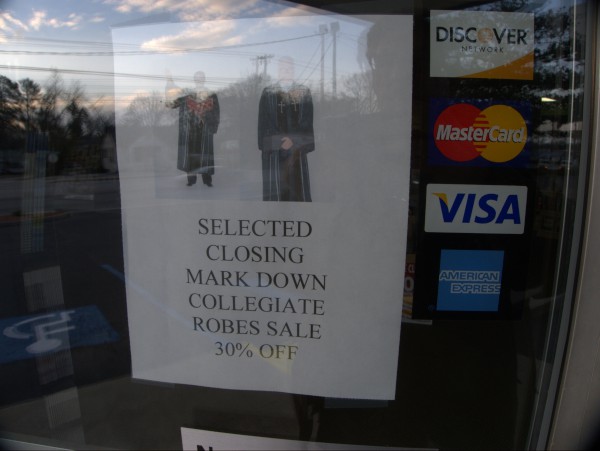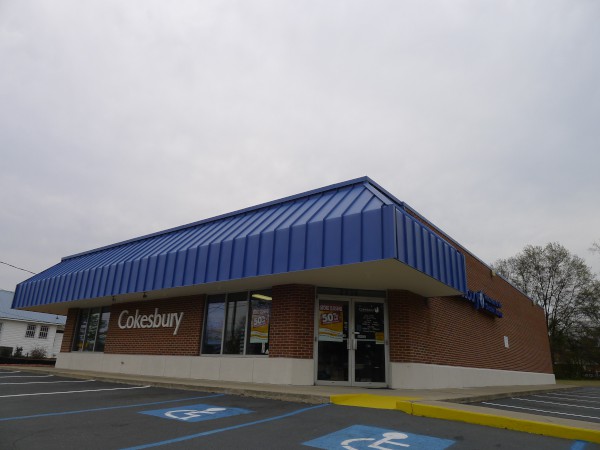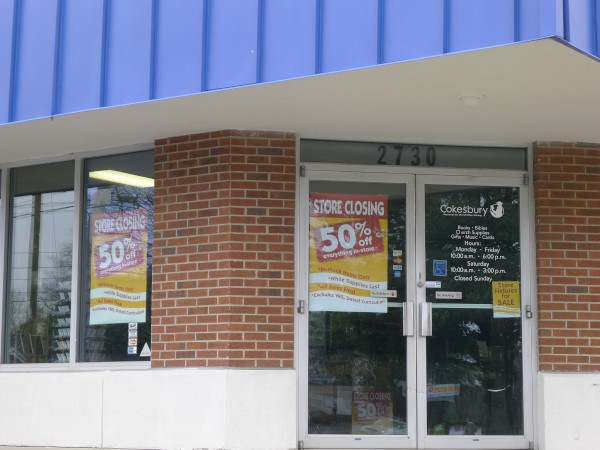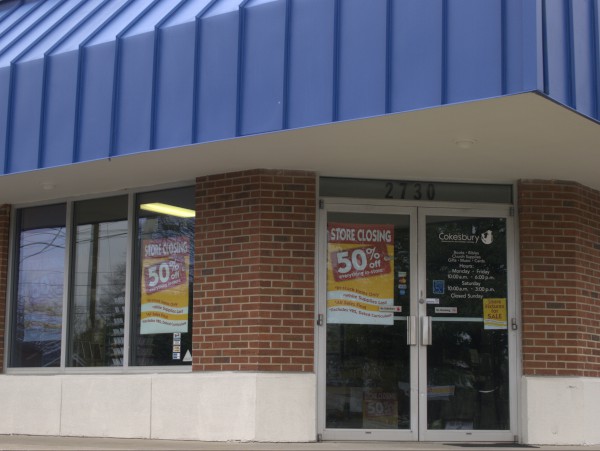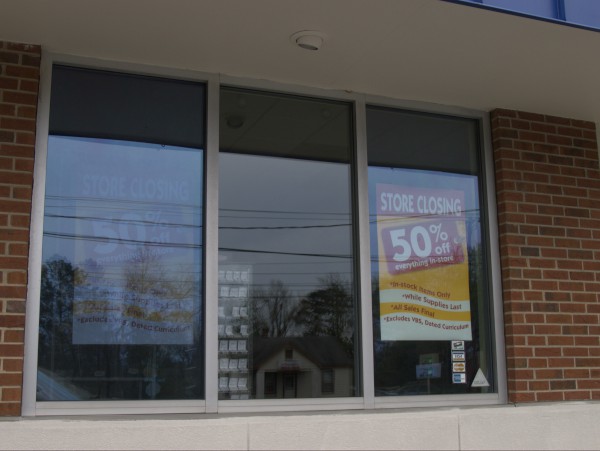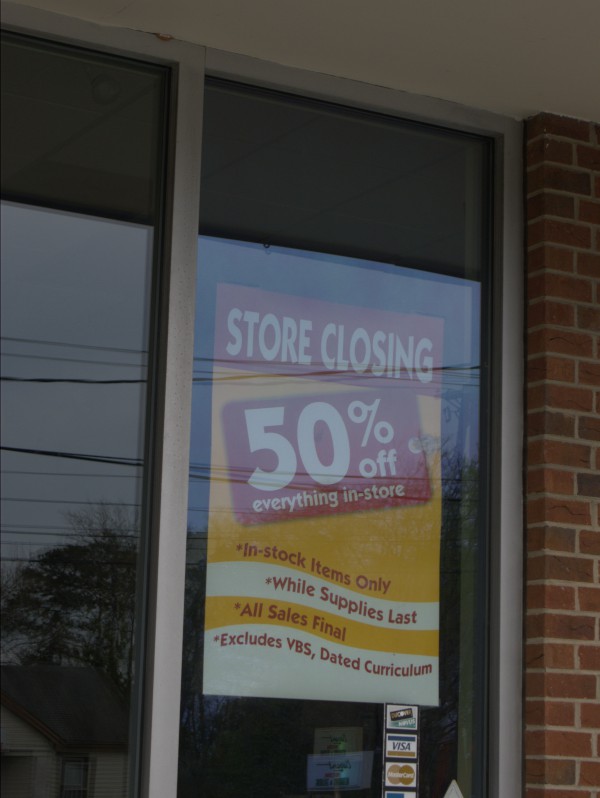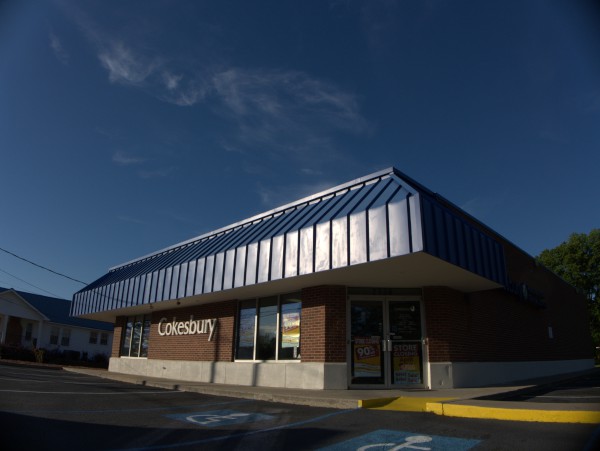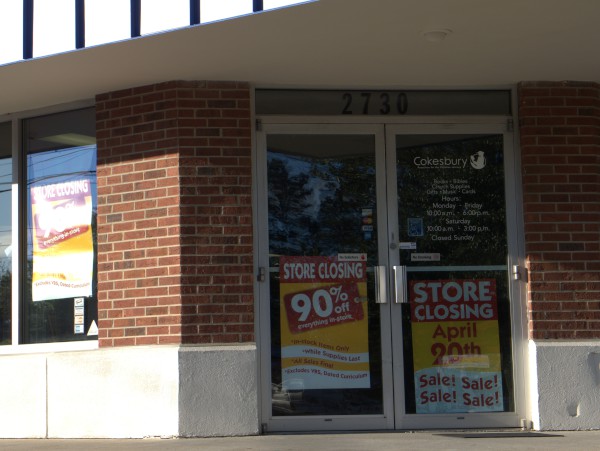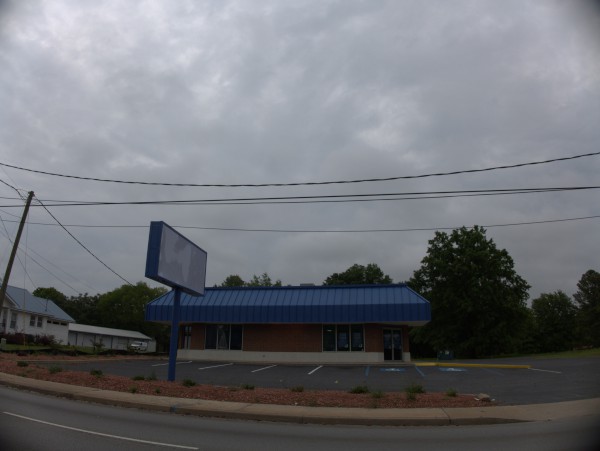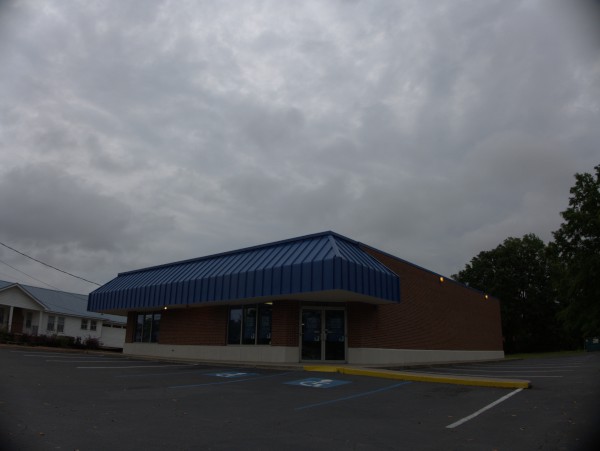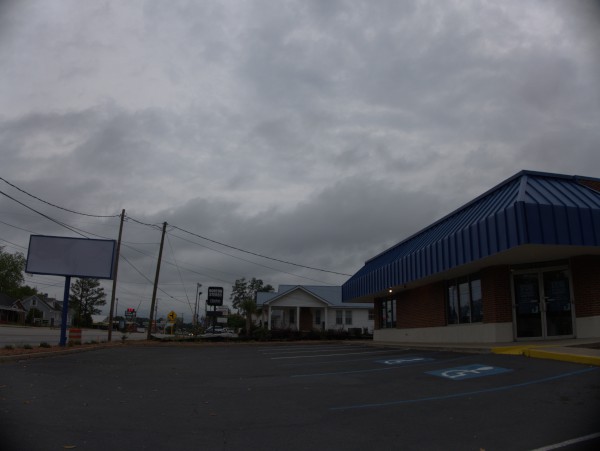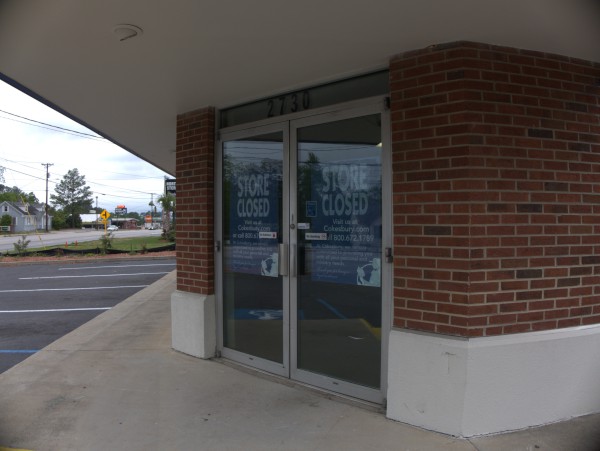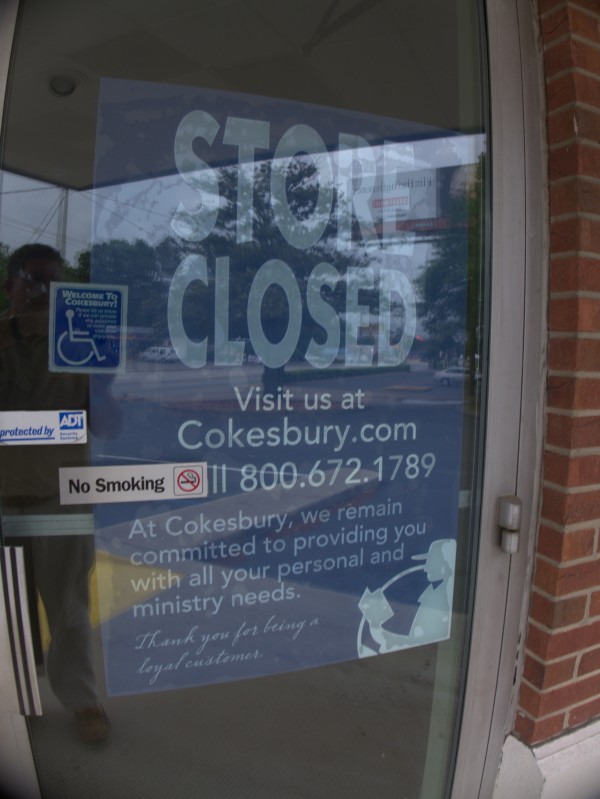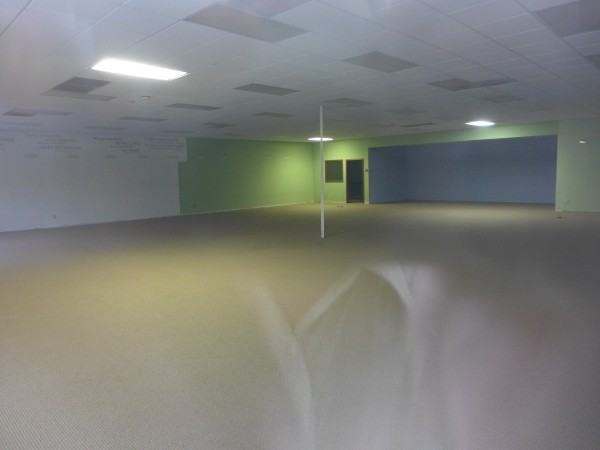 We used to visit Cokesbury books when it was in the Dutch Center office plaza across Dutch Square Boulevard from the mall, and it always used to puzzle me.
Now, when I say "we", I mean basically my mother with my sister and me in tow. As to why it puzzled me -- well, I couldn't ever understand why I couldn't find any books I wanted to read there. On some level, I understood that my mother went there when she was looking for Sunday School or Circle material, but I never really made the connection because on another level -- well, it was a book store wasn't it? There must be a science fiction section in here somewhere. And yet time after time I could never find anything that looked interesting that wasn't by C. S. Lewis. And frankly, Out of the Silent Planet
didn't look *that* interesting..
At some point they moved from Dutch Square Boulevard to Broad River Road, and I moved out of town. The next time I saw them, I wasn't 13 anymore, and I realized, Duh! It's a devotional bookstore!.
As you can see from the sequence of pictures here, they ran an orderly closeout of the Broad River store, and put up the figurative shutters on 20 April.
(Hat tip to commenter Andrew.)
UPDATE 21 June -- As mentioned by commenter Andrew, this is now King's Beauty Supply: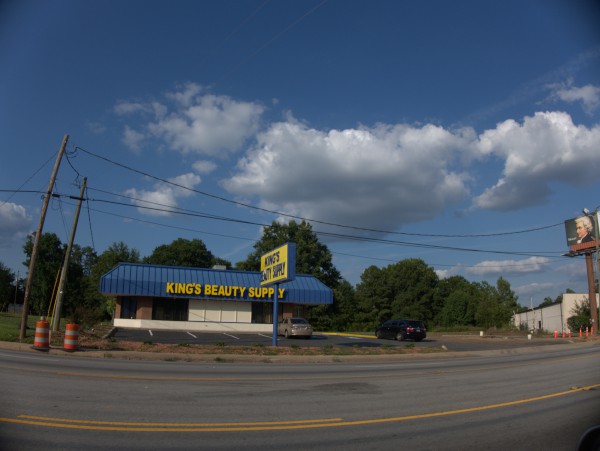 Given the name, I'm guessing it must be related somehow to the King's package across the road.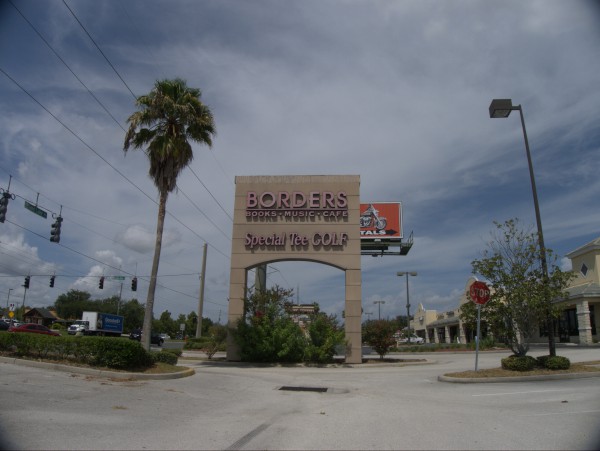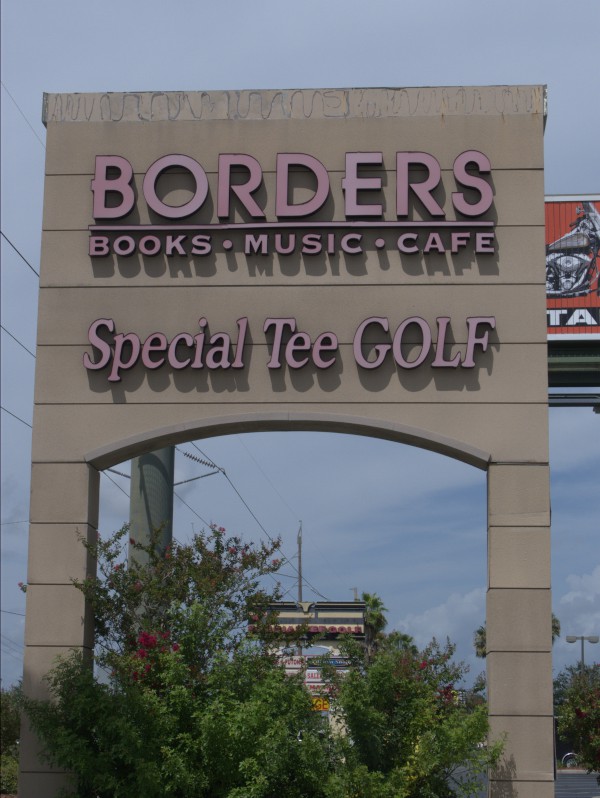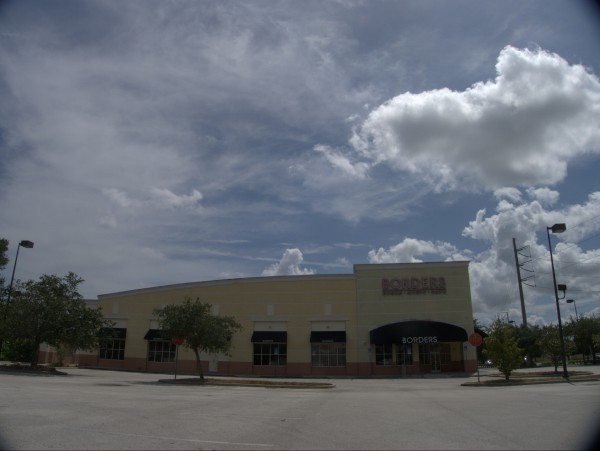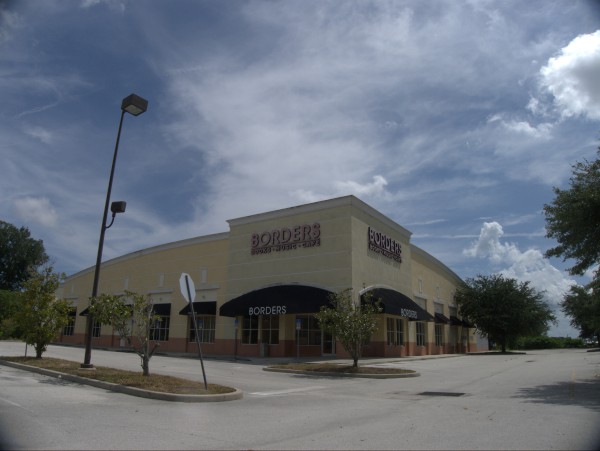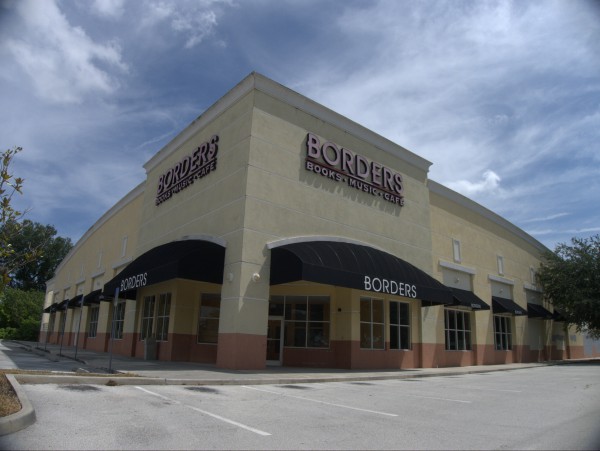 Commenter Terry's remarks on the Hostess bankruptcy, and his list of other vanished American icons brought to mind once more Borders Books. I have posted before about the closed stores I found in Gainesville and Tampa.
Those stores have now been re-purposed. This store which I found in Orlando on Sandlake Road opposite a huge mall, as of August had not been. In fact, all the fixtures and some of the office equipment are still in place just as if the book supply truck could pull up any minute.
The distinctive look of a Borders puts me in a nostalgic mood, as though I might once more spend my Kansas City evenings there, drinking coffee and poring over racks of books I could never find in Columbia, Fayetteville or Aiken, or leafing through low circulation magazines I had known of only by repute until seeing them there.
Posted at 1:14 am in Uncategorized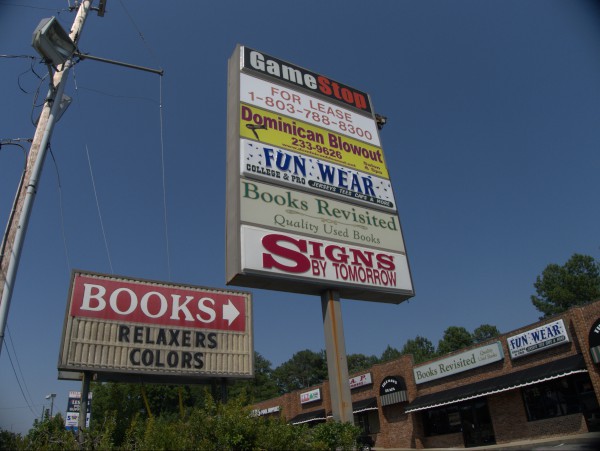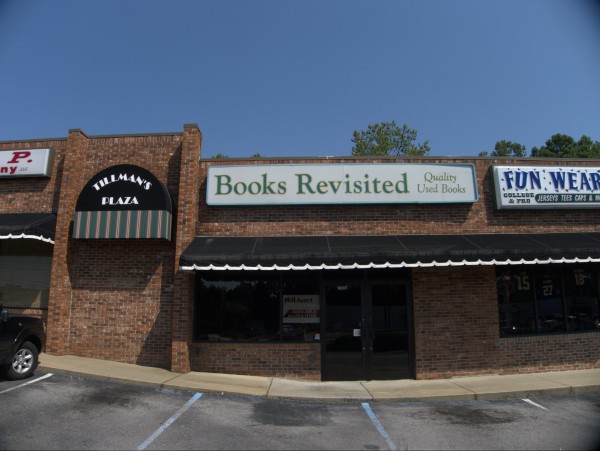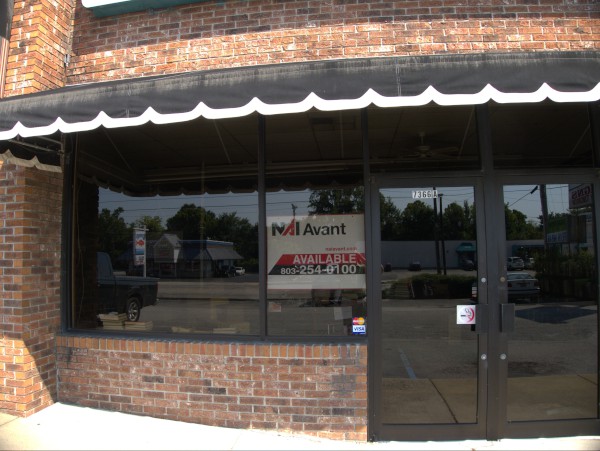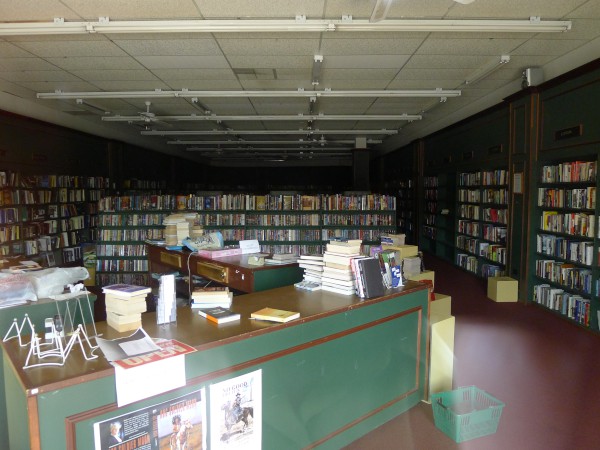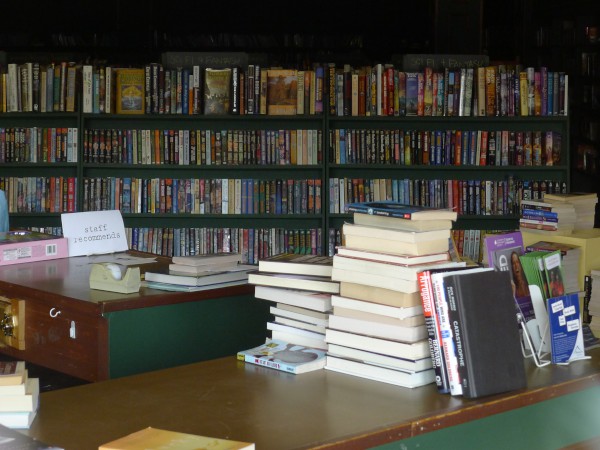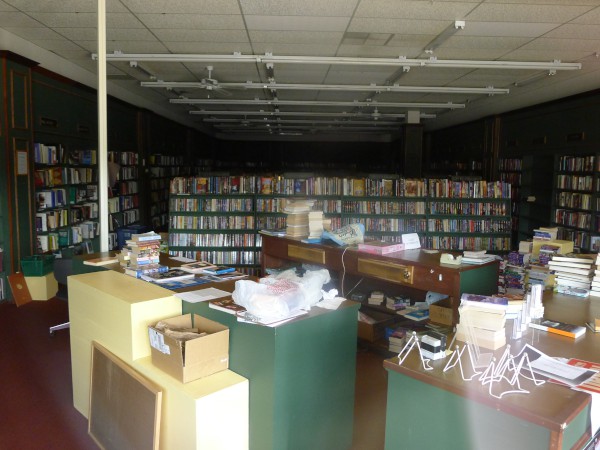 Books Revisited was the follow-on operation to the Two Notch location of The Book Dispensary, and occupied the same space in Tillman's Plaza near the Two Notch K-Mart. I believe they also used all the shelving, counter and other fixtures left over from The Book Dispensary so the shops looked very similar.
In the event, I only stopped by Books Revisited once. I browsed the Science Fiction section, and picked up a couple of Berserker books by Fred Saberhagen who had at the time just recently passed away. The staff was friendly, and the place was comfortable: well lighted and not cramped -- there used to be some real dives I surfed for used books in. So why didn't I go back? Well, I certainly hadn't ruled out doing so, but I think it's the old story of internet disintermediation and getting what you want vs serendipity and getting what you didn't know you wanted. As things stand now, I can probably get any paperback that pops into my head for a few cents on Amazon (though it will cost more to have it shipped..) rather than looking around town in the hopes I might find it, and I find that as I get older, I seem to have less and less time and interest in plowing through stock. It used to be that I would go to Woolworth's and check every LP in the cut-out bin, or check every book in the Science Fiction and Humor sections at The Book Dispensary or The Paperback Exchange or George's. I found a lot of treasures that way, and wouldn't take any of those hours back, but I'm just not willing to do it anymore. And I hope I'm wrong, but I suspect, unfortunately for places like this, that a lot of other people aren't either.
(Hat tip to commenter Brandi)
Posted at 1:37 am in Uncategorized
Posted at 12:41 am in Uncategorized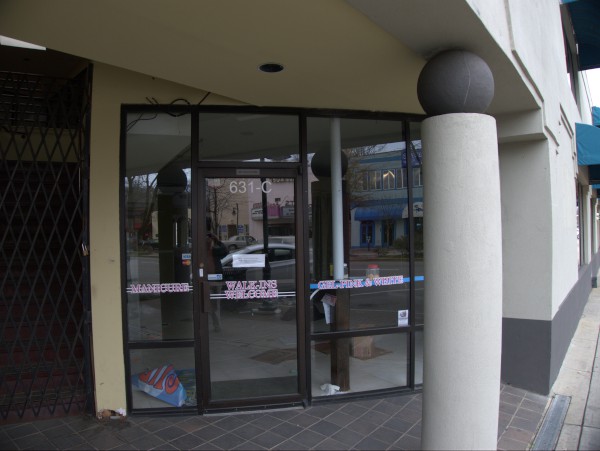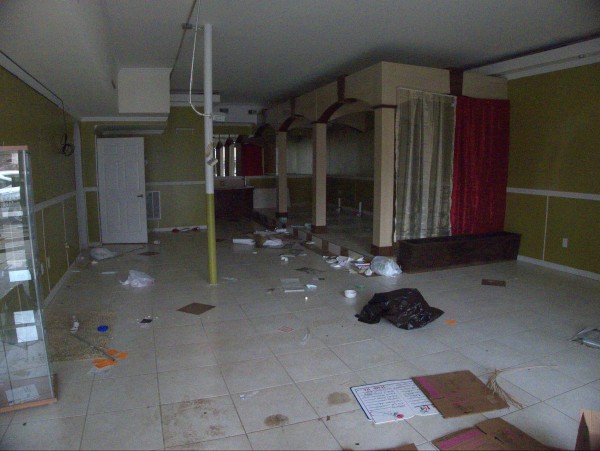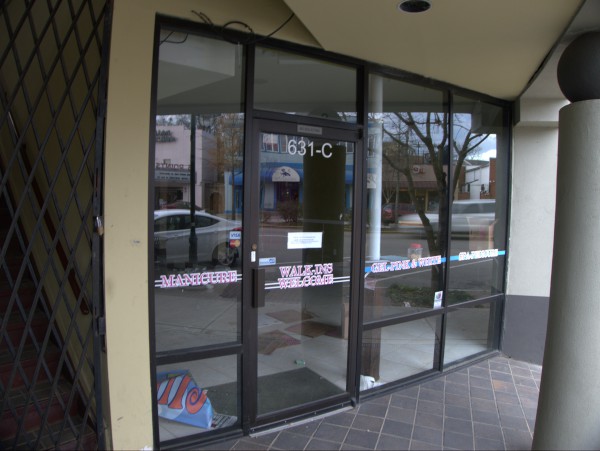 Well, this little Harden Street storefront has had more activity over the years than I was really aware of.
I vaguely recall Leon's Bookstore and think I went in there once or twice, though I can't recall actually buying anything. It seems that Leon was a last name, not a first name and technically has an acute accent over the 'o'. This record from the Secretary of State's office indicates that the store set up shop (or filed papers at any rate) in December of 1989, and dissolved through forfeiture in November of 1994.
I know nothing about Moxie Gift Gallery other than it comes up in google searches for "631-C Harden"
The Oops Company is a catalog clothing store which apparently moved to 601 Harden Street, and is still there. I figured from the name that it was a factory-seconds store, but that appears not to be the case.
Finally, the current vacancy is due to the closing of Five Points Nails and Spa. According to The Columbia Star they filed for a zoning variance on 8 September 2009, giving them a run of a bit over two years in this spot.
(Hat tip to commenter Mike D)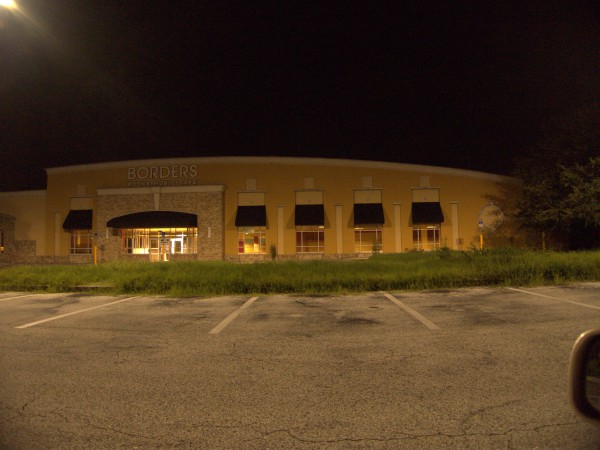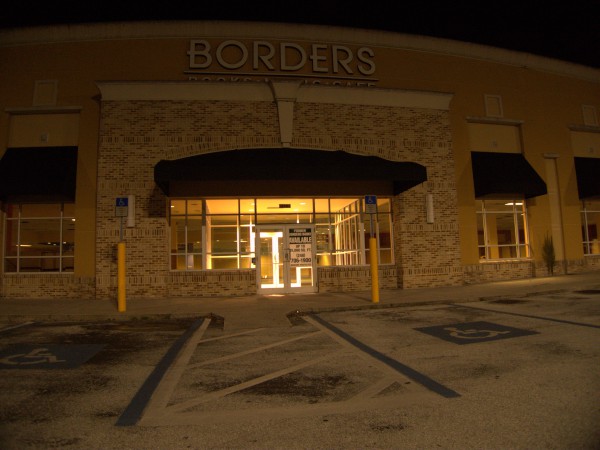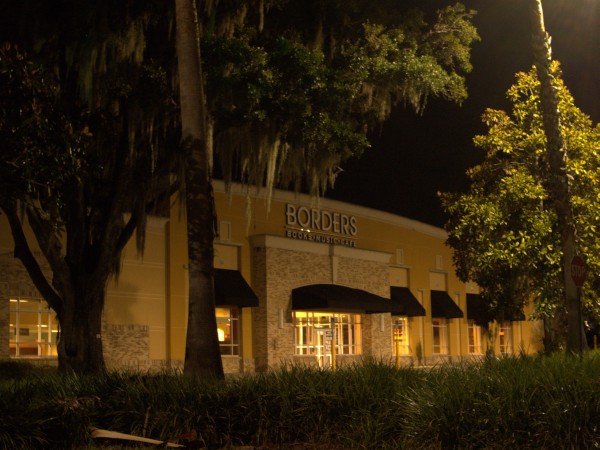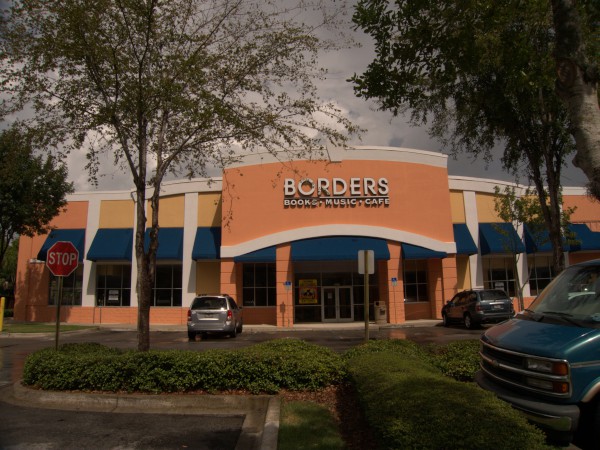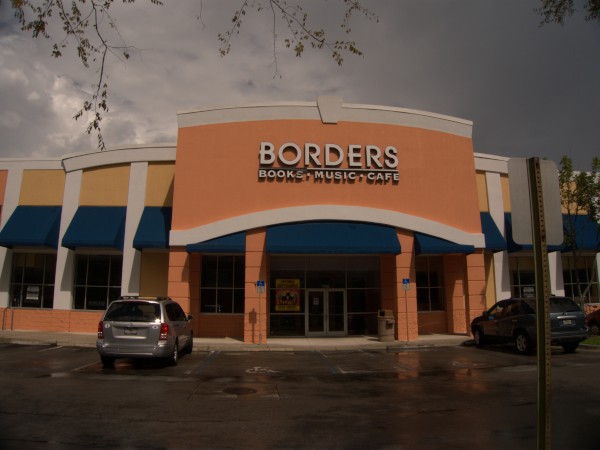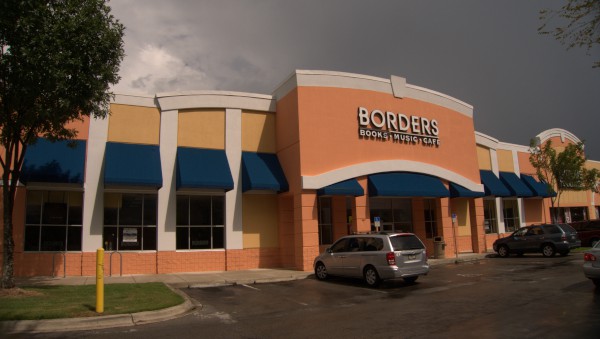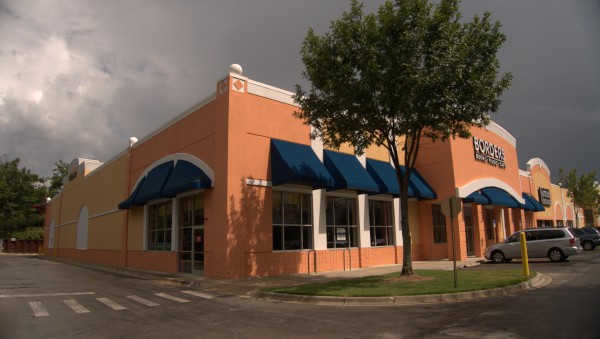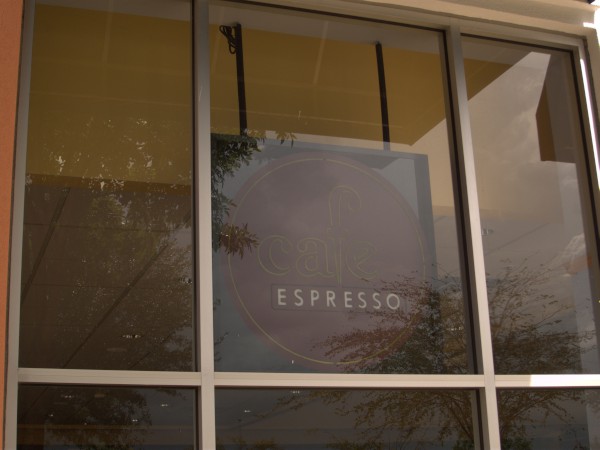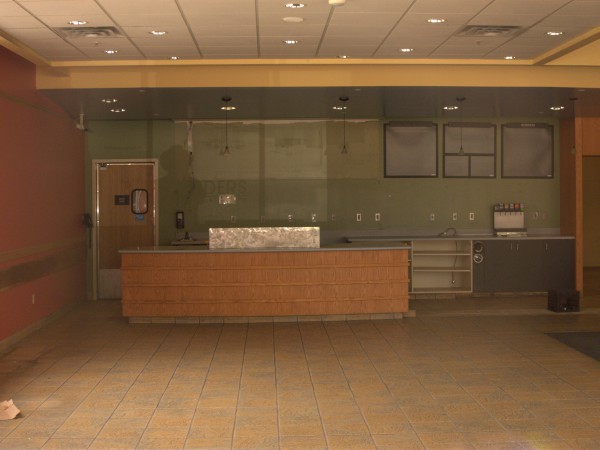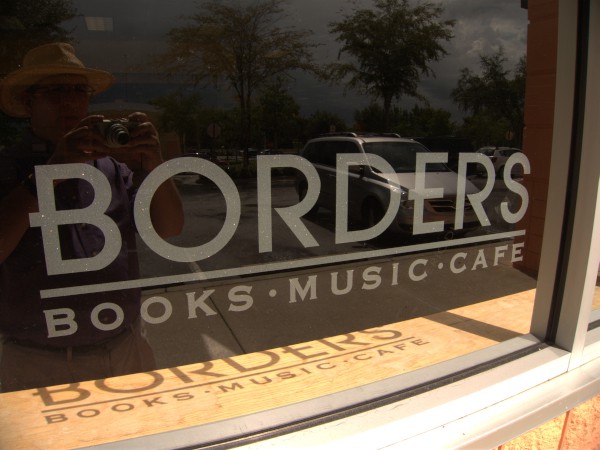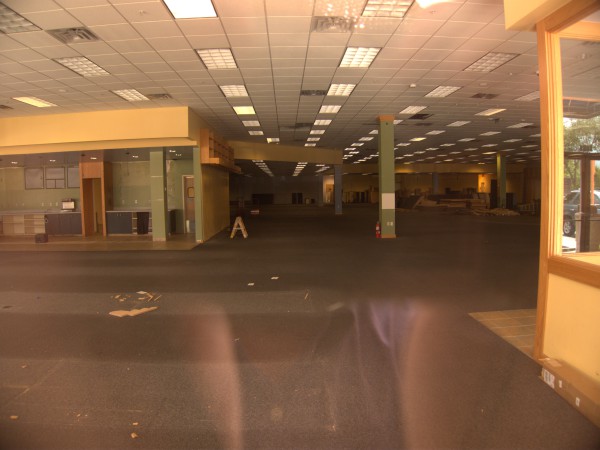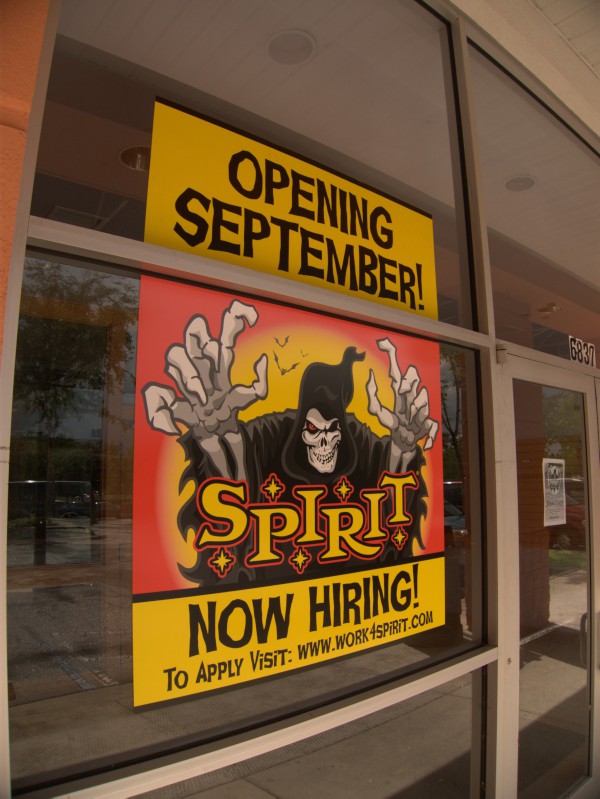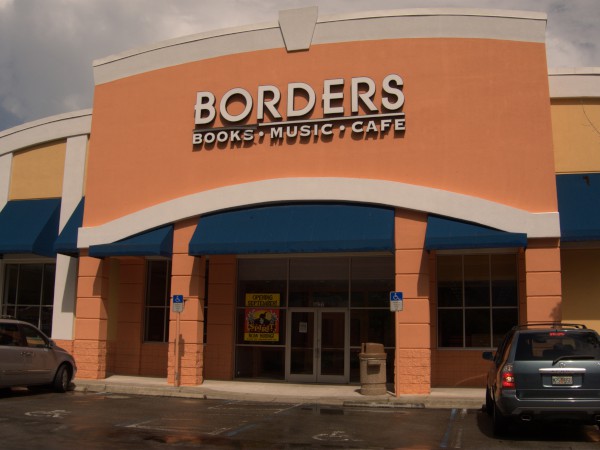 Although there were Waldenbooks in Columbia, I believe the closest that parent company Borders Books ever got to Columbia was Augusta Georgia, where they had a store in a strip off the Bobby Jones Expressway, near the I-20 interchange.
I first encountered Borders in Kansas City Kansas, on Metcalf Avenue in Overland Park. There were actually two stores on Metcalfe, but one of them was almost adjacent to the US Sprint building where I worked a number of projects over the years. (This was also the first place where I encountered Macroni Grill, which to date is the only place I've been where the Matitre-D requested a bribe).
Since I would be staying in a hotel not too far away, I would generally repair to Borders after dinner with local and other visiting co-workers, and it was something of a wonderland for me. First of all, it was big. This was the early to mid 1990s, and there was nothing to compare with a Borders in Columbia, and even less so in Fayetteville NC where I was living at the time. There were rows on rows in the Science Fiction section, with a deep back-list, and books and authors I had only vaguely heard of, including lots of archival small-press selections from NESFA Press and other specialty publishers. The history section was awesome, including even lots of Loeb editions of classics in Latin (no, I don't read Latin [beyond 'cogito ergo sum'], but the English was on facing pages, and these were the *only* editions of a lot of these classical authors). I had been on the Internet, and doing network programming since 1985, but this was the time period when the World Wide Web was just starting to break to a mass audience, and the computer section was huge, with books on all the topics I would never see in Columbia or Fayetteville. I would always come home from Kansas with a suitcase-full of computer books, busting both my back and my budget, but I never regretted it.
Even beyond the books, the magazine section was huge, and had obscure SF magazines that had either never heard or or assumed long defunct, and titles from every dimly-lit corner of popular culture, including film & animation, music and all sorts of unclassifiable little niches. There was also a coffee-shop in the store, which was an innovation I had not seen elsewhere. At the time, I could drink lattes until store closing at 11pm and still be up for work in the morning, and with a table of books and magazines, I often did. (Unfortunately, I can't do that anymore..). Obviously, I wasn't there on a consistent enough basis to see much of the programmed activities apart from the merchandise, but I did get to see a presentation by George R. R. Martin (who I had long known about, but who was just starting to become famous at the time), and speak briefly with him.
In time, the assignments in Kansas got less frequent, but projects in DC got more so, and Borders was there too. In contrast to Kansas, I usually would not have a car in DC, but after work, I would often take the Metro to the Pentagon City stop, have supper at Chevy's Mexican and then spend the rest of the evening until 11pm across the hall at Borders. Once more, I often came home from DC with loads of computer books.
DC was where I first started to get the idea that all was not right in the Borders world. The store, which had always been open until 11pm, started closing at 10pm on week-nights, making it difficult for me to both have supper and visit. It also seemed to me that the quality of the computer section was declining a little bit.
Of course, there were other factors at play as well. At around the same time, Amazon really began to break big, and suddenly, I could have any book I knew about delivered directly to me in just a few days. All at once, I didn't have to visit a big city to get a big-city selection of books.
Borders dealt with the Internet *poorly*. They made their worst decision ever while I was living in Aiken and working in Augusta. At that time, when the local Borders opened, it didn't seem that special. Columbia had Barnes & Noble and Books-A-Million by then, and Borders while still my preferred store, was no longer on a different quantum level from everything else I had access to. At the time, all brick-and-mortar stores were trying to figure out how to use the Internet, and Borders' idea (after initially trying an ill-thought-out web site of their own) was to get Amazon.Com to handle their online business. I remember being flabbergasted when I read this bit of news. The proper analogy is hard to come up with, but it's something like Target telling K-Mart: Sure we'll help you out. We'll put a little door on the side of our store over here with your logo on it, and if someone comes into our store by that door, we'll put your name on the register receipt, but our sales staff and stockers will take care of everything.
Needless to say, everybody coming to the Borders online store, and using the Amazon interface, search system, credit card support etc became acclimated to the Amazon environment and just started using the regular Amazon store..
To add to having a stupid Internet strategy, Borders was unable to come up with an e-reader strategy. Amazon, of course, has the Kindle, while B&N (and B-A-M) have the Nook. Borders had.. nothing. I believe that in the end they did latch onto a second-tier (but OK) e-reader, but by then it was way too late. To make matters worse, a large non-book portion of their stores had been devoted to CD's and DVDs, and the complete collapse of the CD market left them with way too much floor-space for the money the stores were bringing in.
It was clear for several years that the chain was on a downward spiral, and that even if they got access to new financing, they had no viable plan to actually use the money to make the stores profitable again. Last year, I believe, they stopped paying their book suppliers. They could sort of do that, as they were still an important market, and the vendors knew that if they pressed the issue too hard and pushed the chain over the brink, their distribution would be drastically cut. In the end though, there was no alternative. Following some last-minute drama about an offer that didn't quite come through, Borders went Chapter 11 on 16 February 2011, with the last gasp in July 2011. They had already been closing stores left and right, but now started closing them all, and plan to have them all shut by the end of this month (September 2011). The web site is still up as of this writing, and claims this is the final week with savings of up to 90% on whatever is left.
The two stores pictured are both in Florida. The first is on Tampa's Dale Mabry Highway, and is a nice location with picturesque moss draped oaks. The second is in Gainesville, just off of I-75 (and not too far from UF), in a larger strip. I'm not sure when these stores closed, but suspect it had already been several months by August. You can see that the second is taking refuge in that cure-all for closed big-box retailers: The Halloween Store.
In the meantime, the fate book retailing is still very much undecided. Both Barnes & Noble and Books-A-Million have reduced their hours in Columbia, and I'm not sure that in the end anyone with a physical store can compete with Amazon.
UPDATE 1 December 2012: The Tampa borders above is to become a medical clinic as the pictures below that I took in August 2012 show, and as the linked article provided by commenter Andrew tells: