Archive for the 'church' tag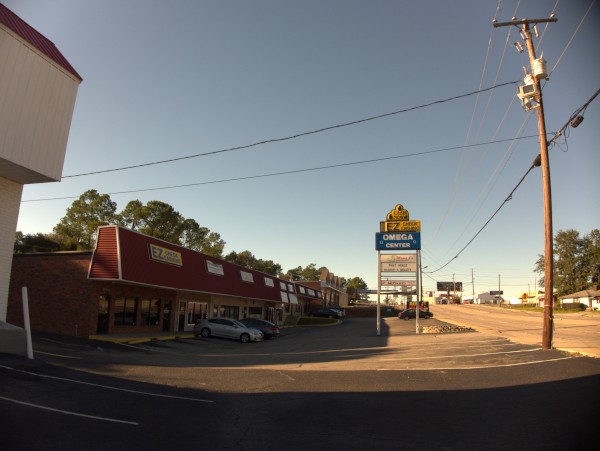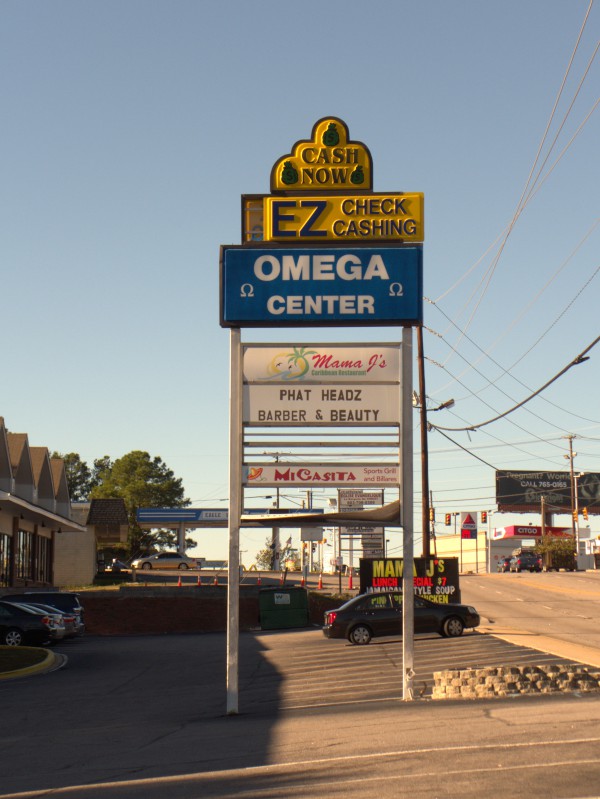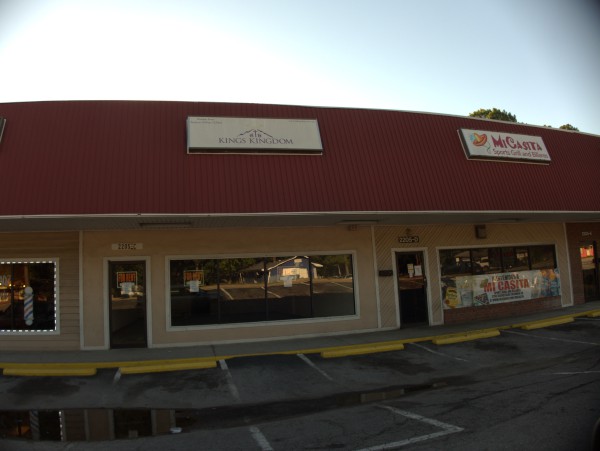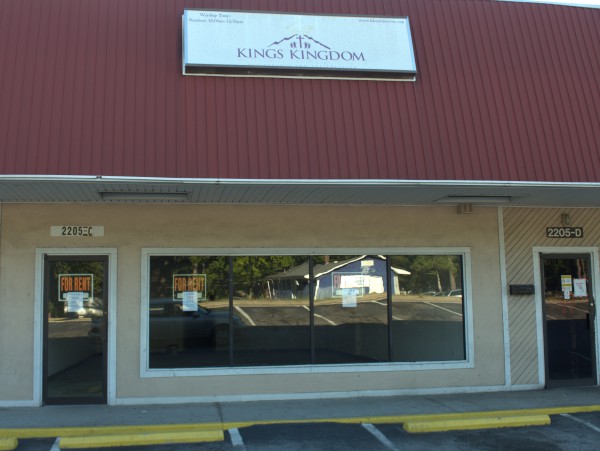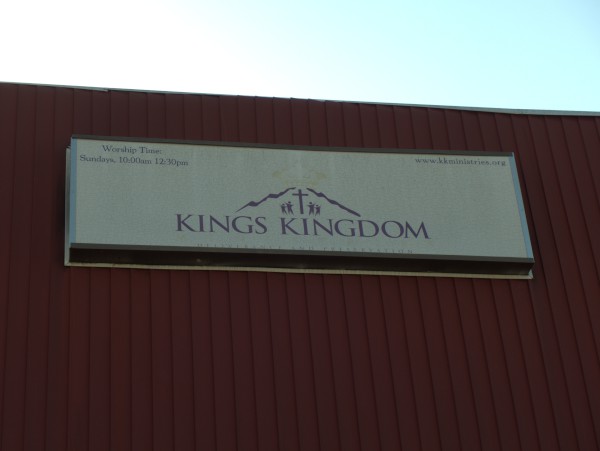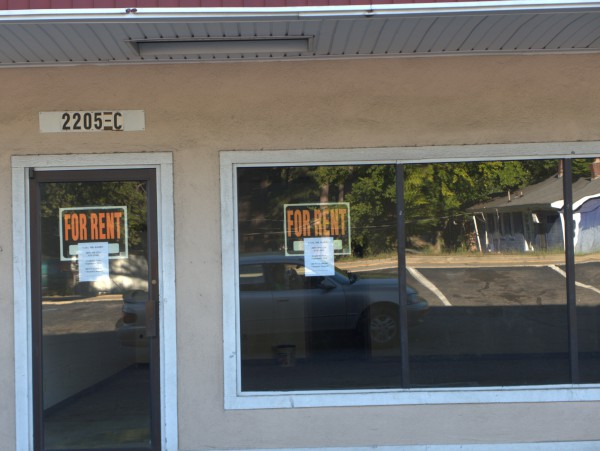 I noticed this empty storefront on Decker the other day. Judging from their Facebook page, it seems this church may have wrapped up operations in 2014, although the door sign suggests it might have been as recently as last month.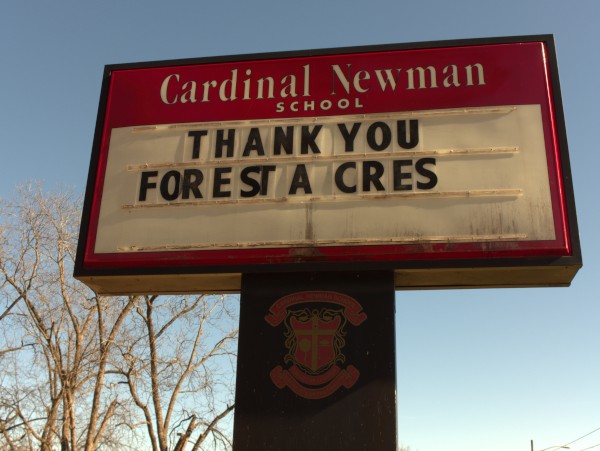 Well, this has been talked about, and dreaded, for ages, but Cardinal Newman High School has finally left Forest Acres for Alpine Road. The kids went home from this campus for Christmas vacation, and "returned" to the new one. I know that Brueggers, Groucho's and other area restaurants will miss the afternoon influx of the diverse, chatty but very polite mass of students, as will I, and evenings will be somewhat less interesting without the muted roar from the football field. And then, of course, there's the question of "What Next?" The property is apparently already under contract, and to be re-zoned, and it's hard to imagine that whatever replaces the school will be an improvement in the eyes of local residents.
Posted at 11:20 pm in Uncategorized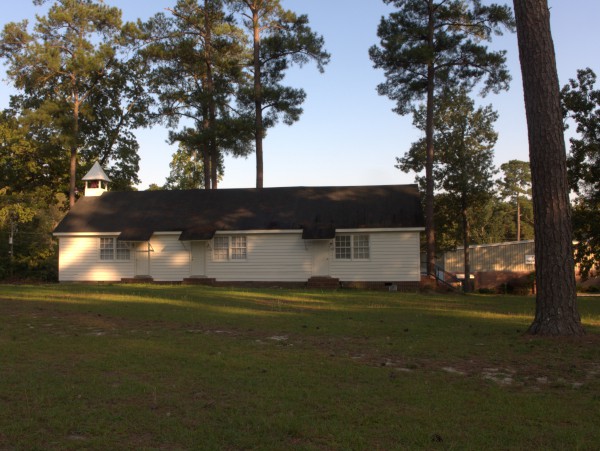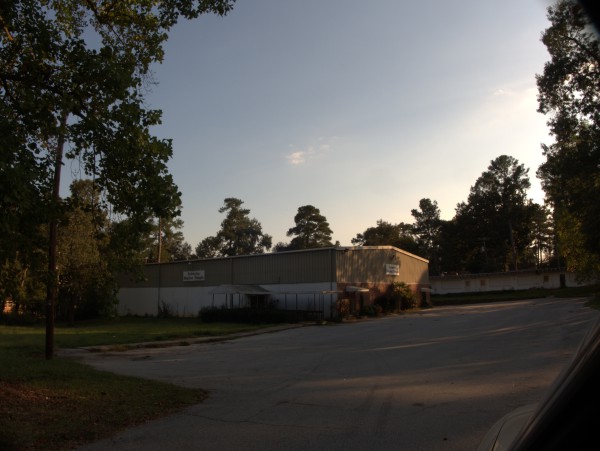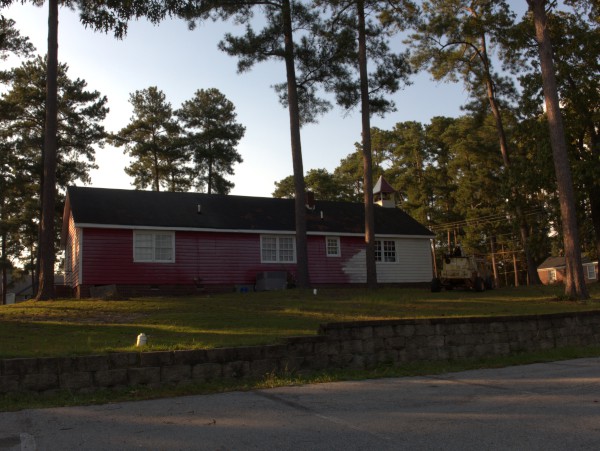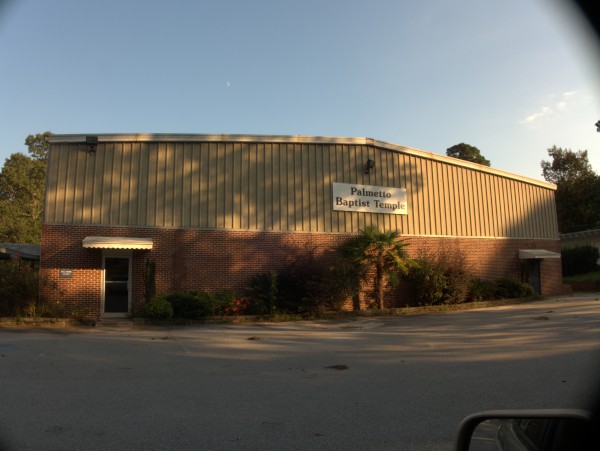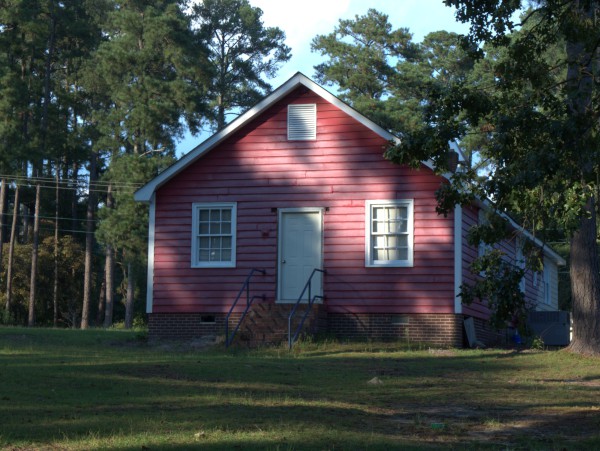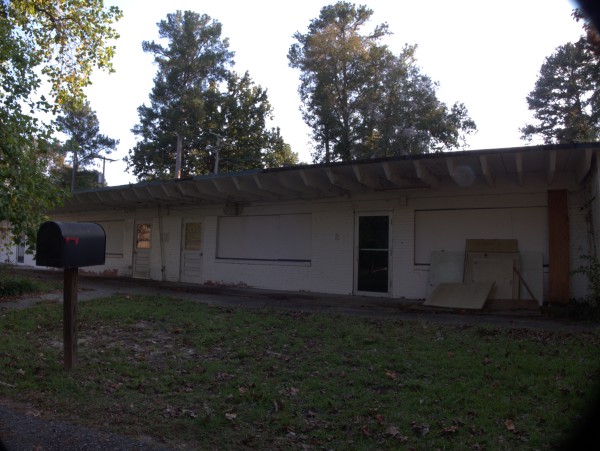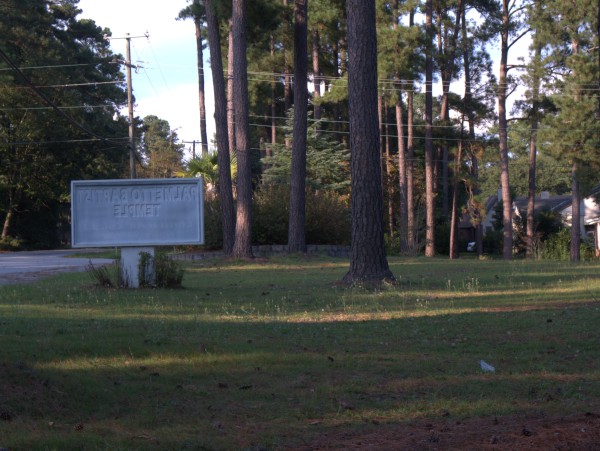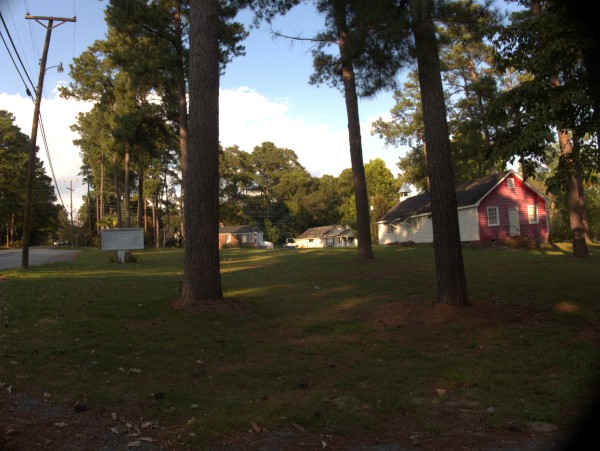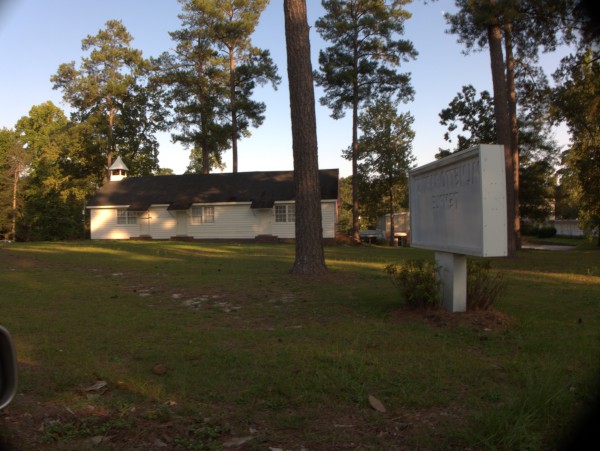 I noticed this little church on Beltline the other day, which seems be have been about half re-painted at some point. As far as I can tell from google, there is no new location for Palmetto Baptist Temple, and their web site is down, so I guess they are gone. The attached school apparently closed several years earlier.
The gym facility behind the church seems to be of a much more recent vintage than the church itself, and there is an old, long, out-building, probably the school building, that seems to be older than either.
Posted at 12:00 am in Uncategorized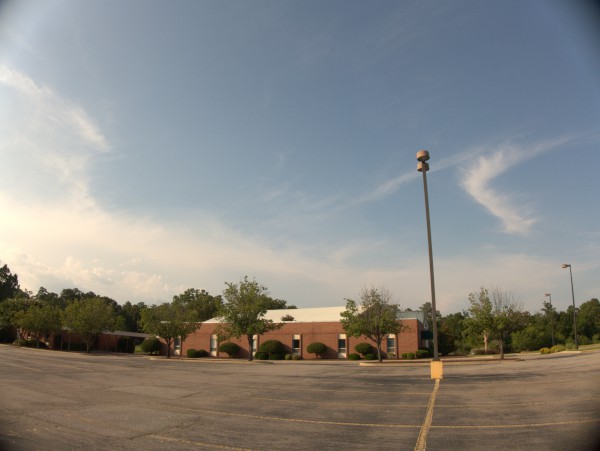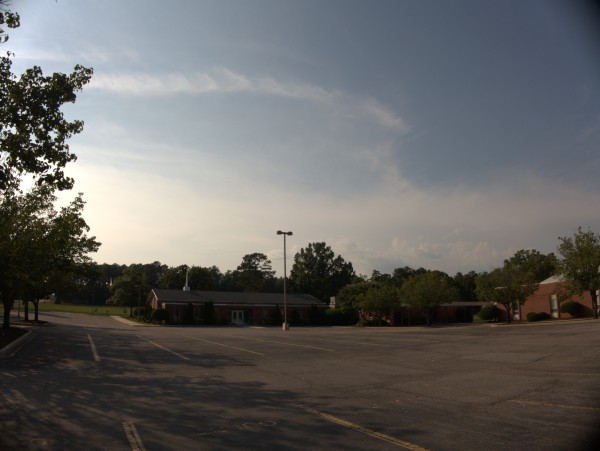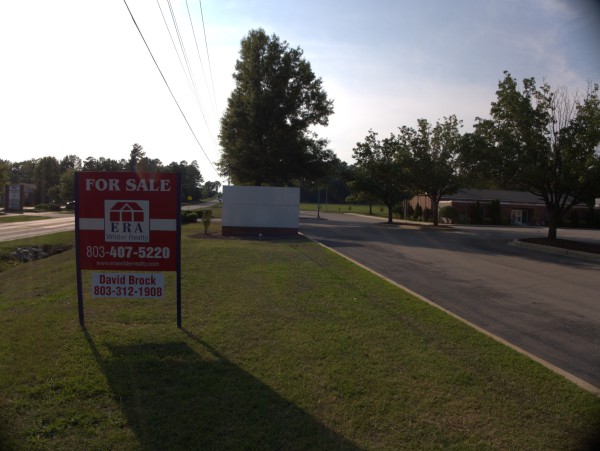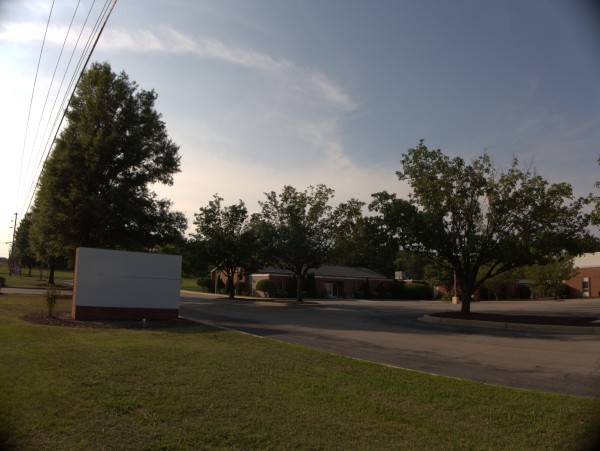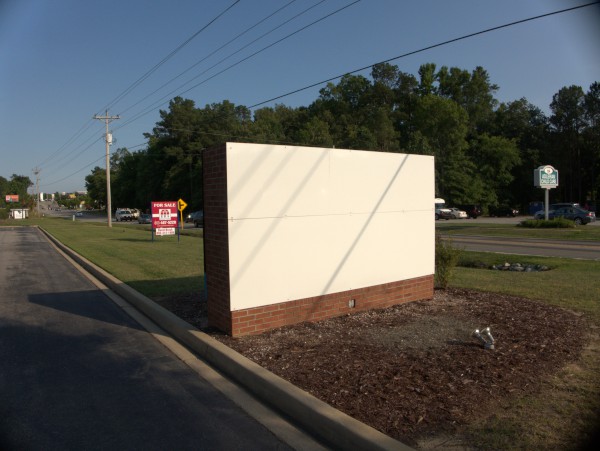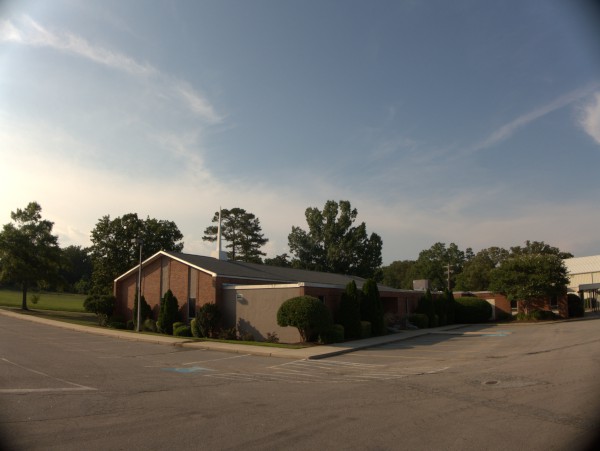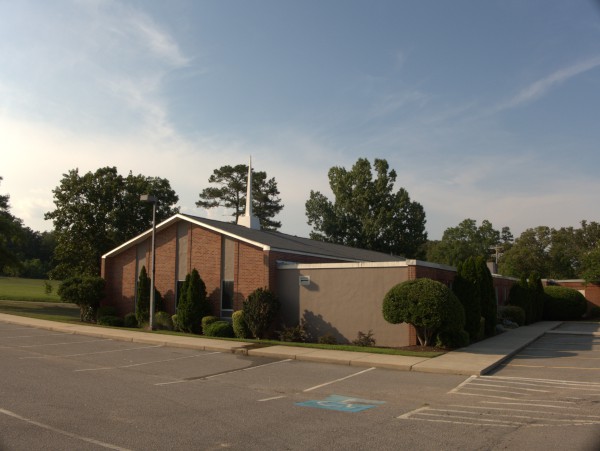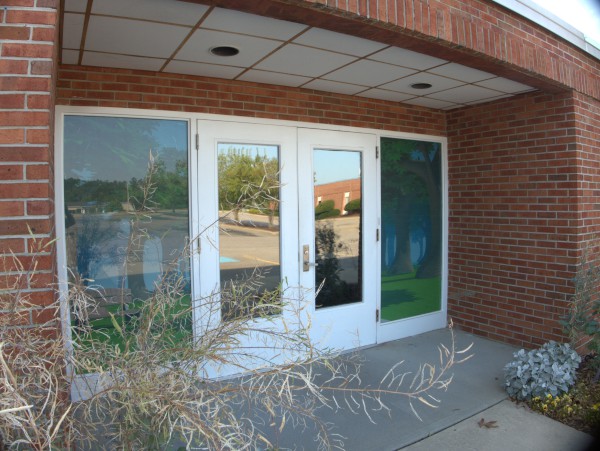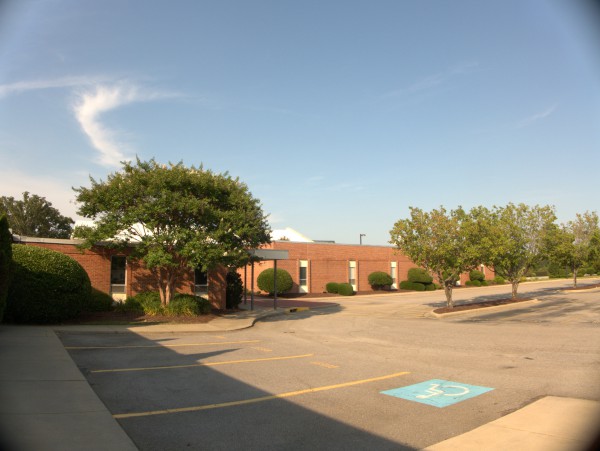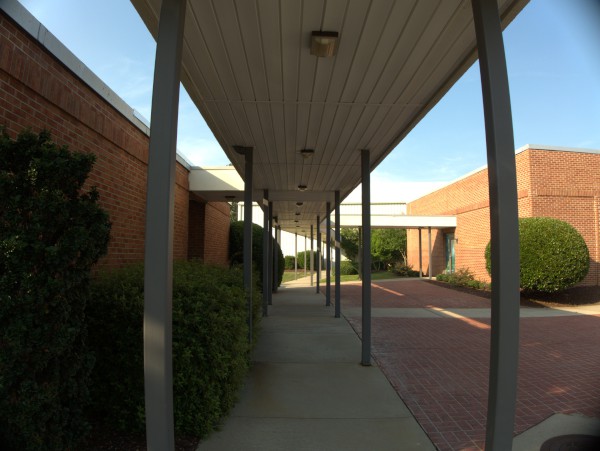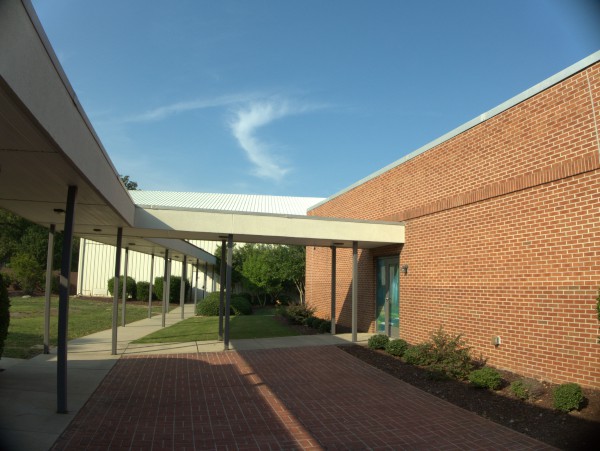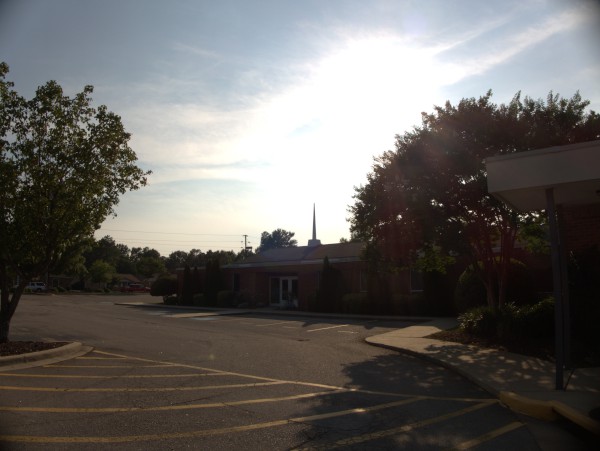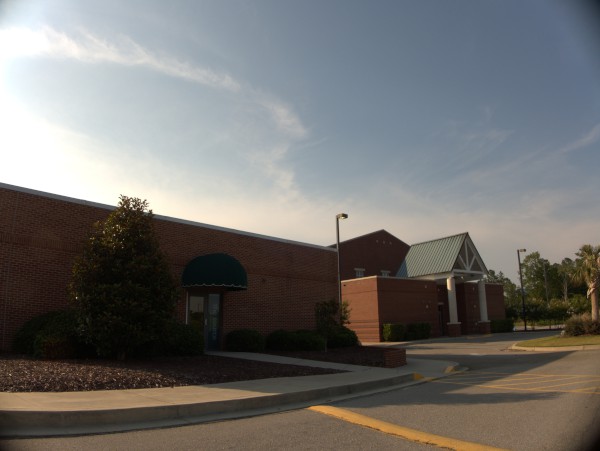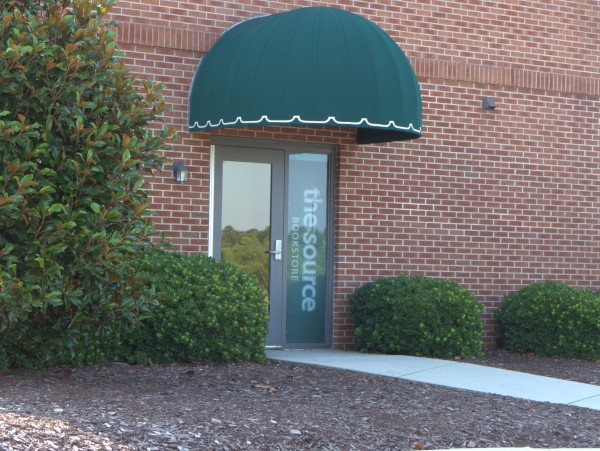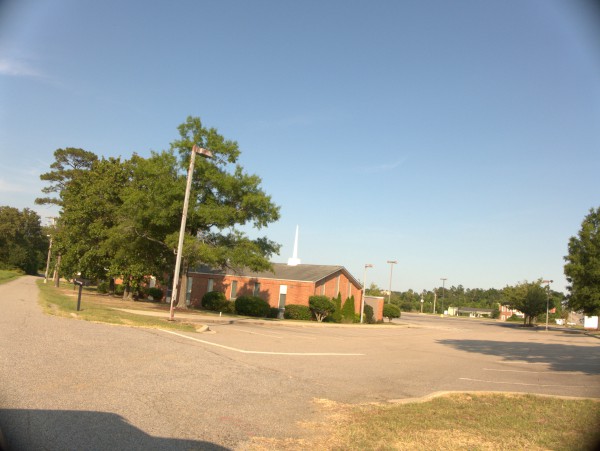 As far as I can tell, this vacant church on Broad River Road just north of the I-26 interchange was most recently Fellowship Church and indeed, they are listed in this year's phonebook (Feb 2014). Before that, comment Amanda notes that the property played "Musical Churches" with several moving and and out, including, I believe New Spring Church and Gateway Baptist Church.
While a For Sale sign was up when I took these pictures, but I can't find a current online listing, and I wonder if a sale has closed recently.
(Hat tip to commenter Amanda)
Posted at 11:41 pm in Uncategorized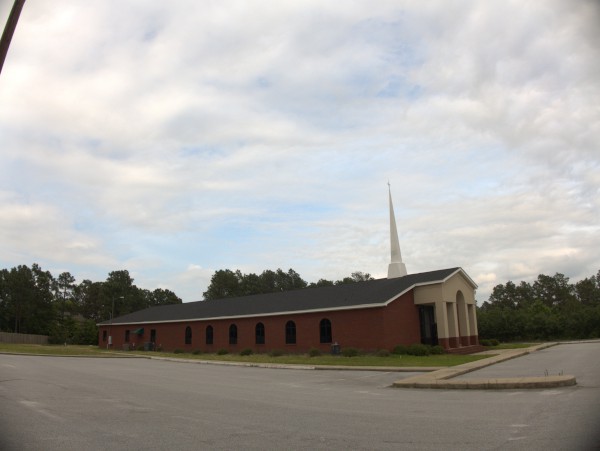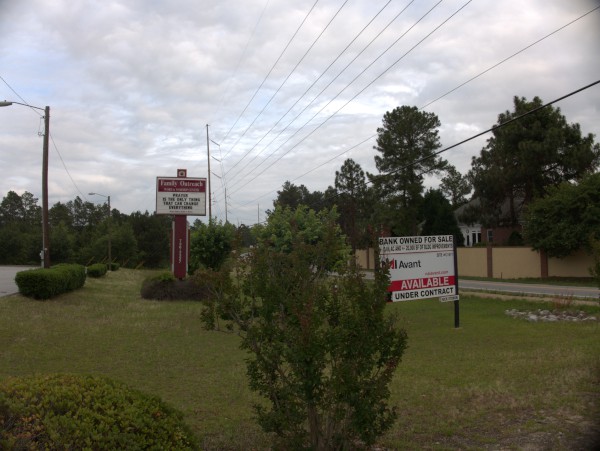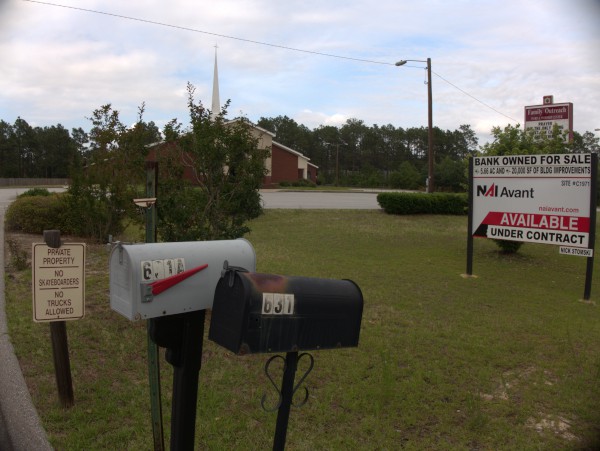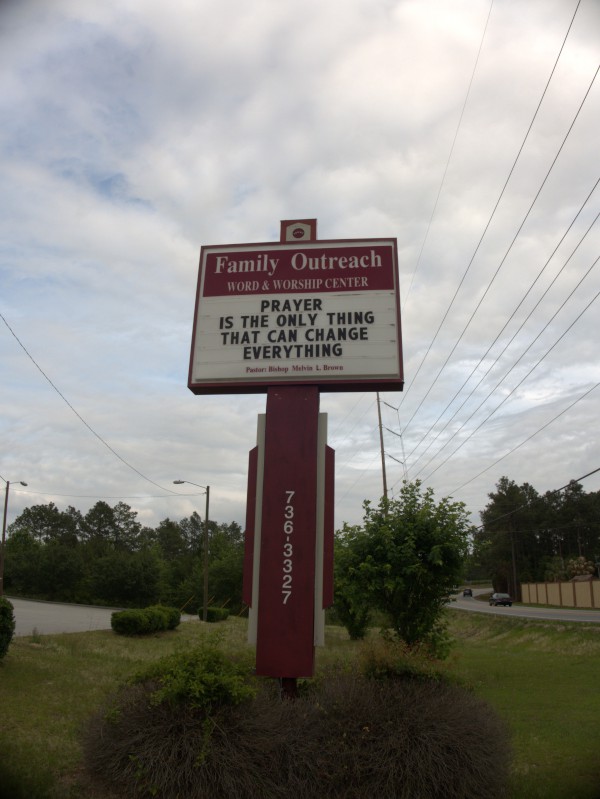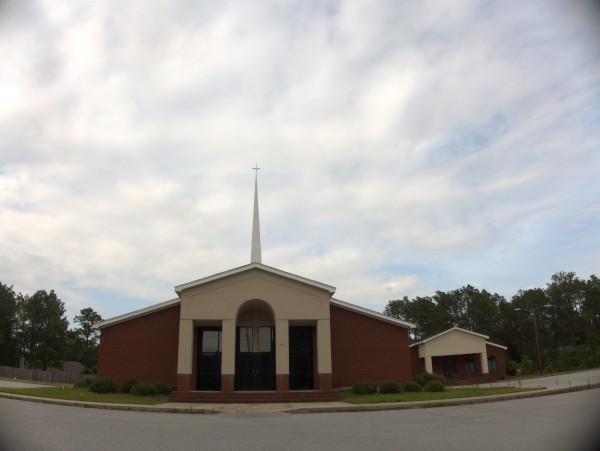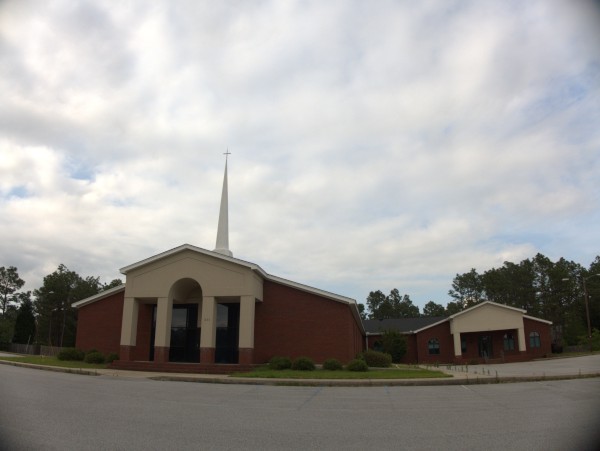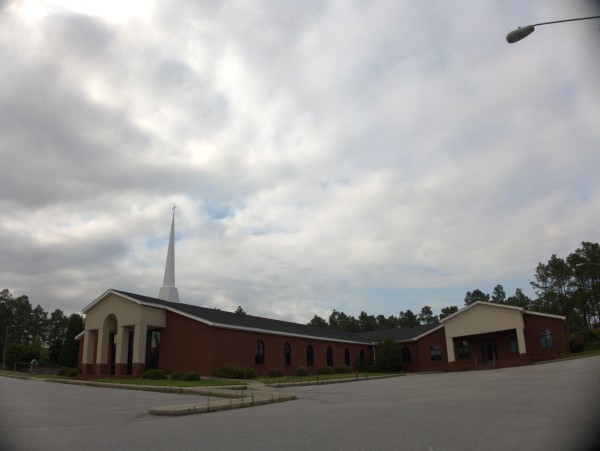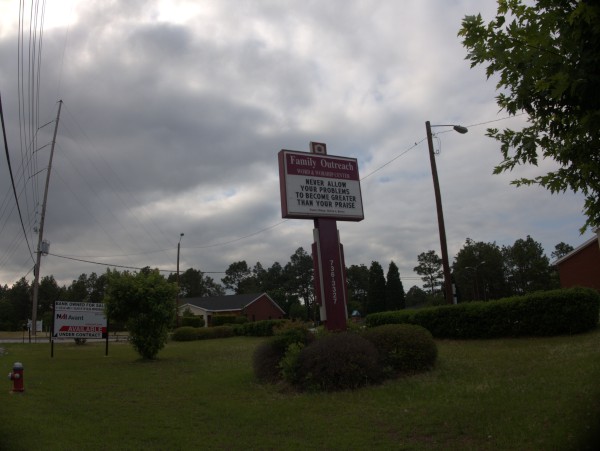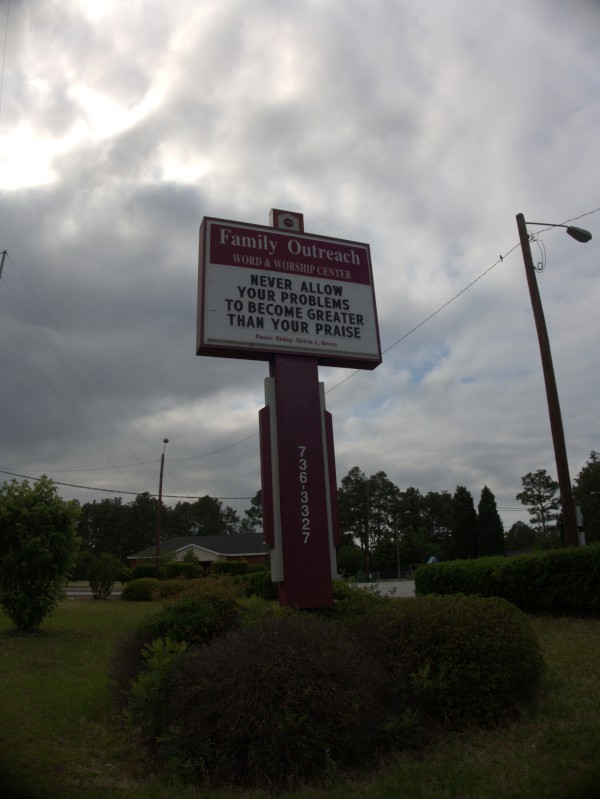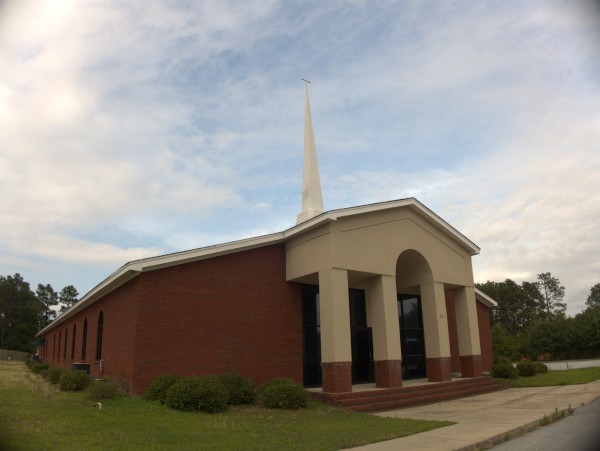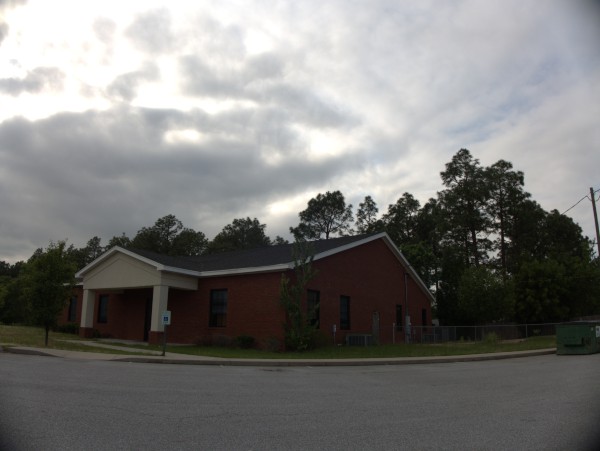 Commenter James reports this Sparkleberry Lane church closing and notes that you don't often see such. That's fairly true, I think, but if you add in relocations, it's not *that* uncommon. Think, for instance, this. Anyway, this is a fairly large property, which the real estate sign indicates is now under contract. I wonder if we're looking at a new church tenant, or a bunch of new houses?
(Hat tip to commenter James)
Posted at 11:35 pm in Uncategorized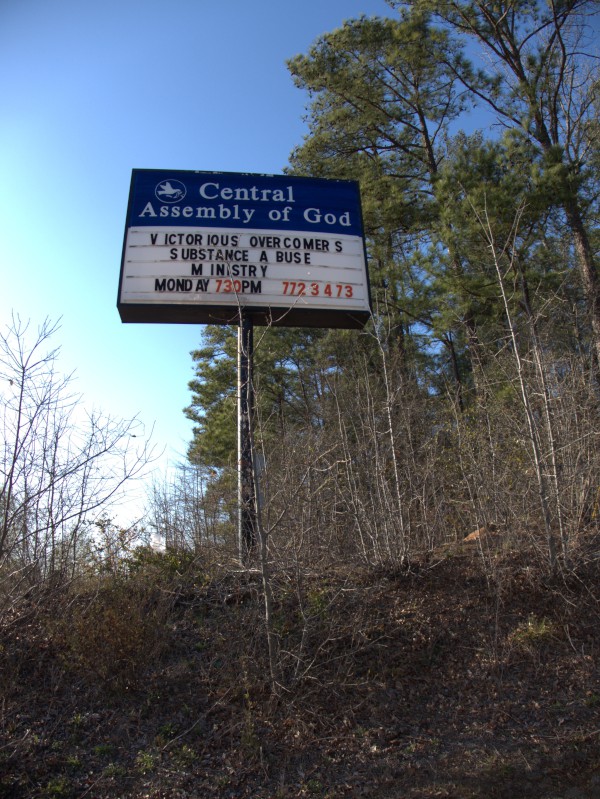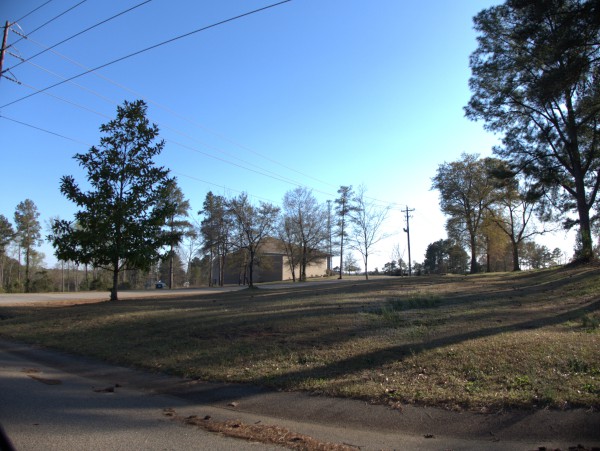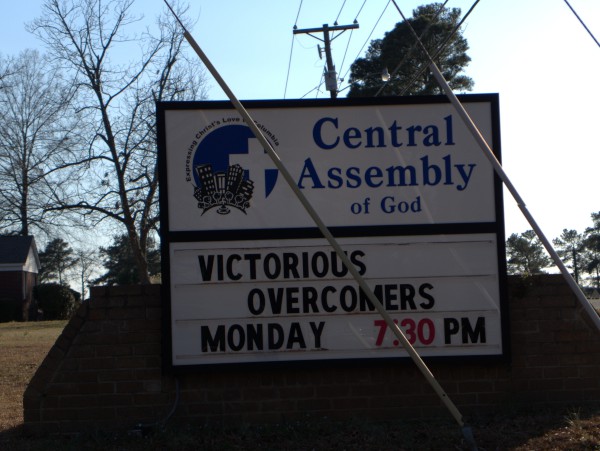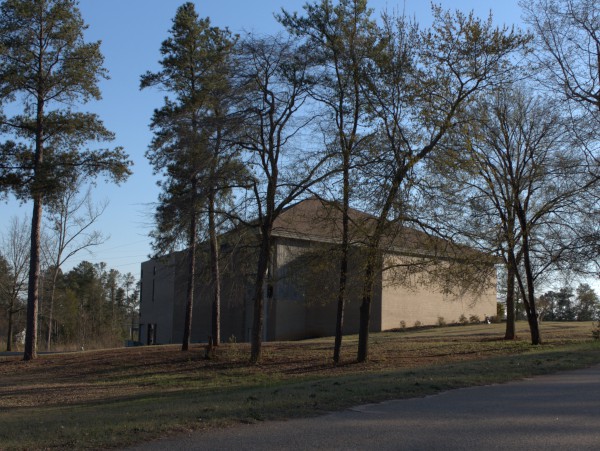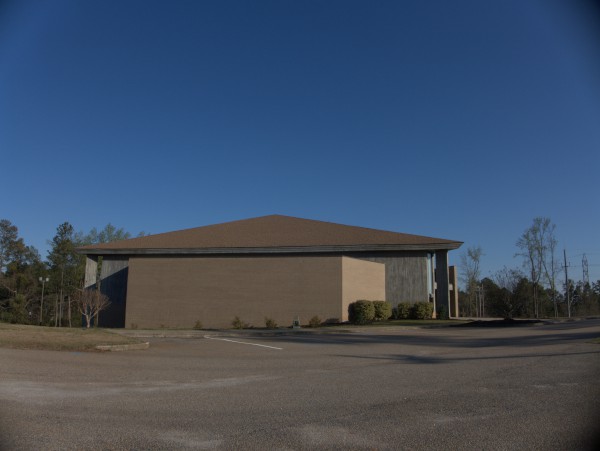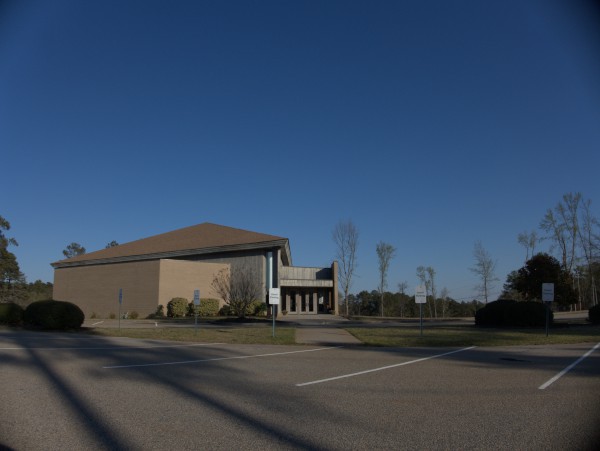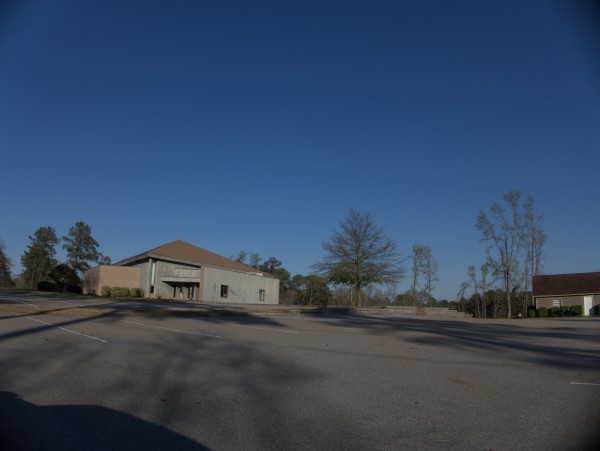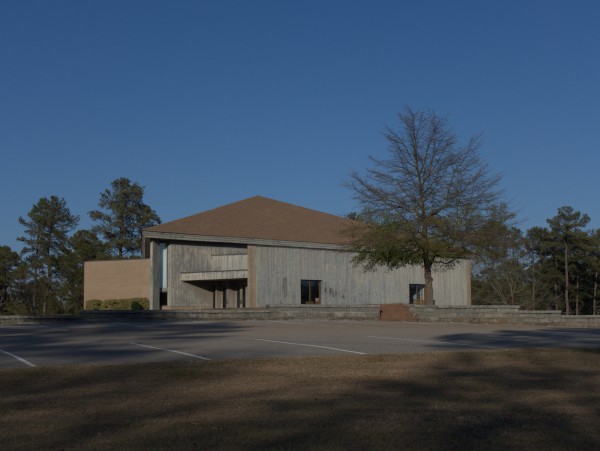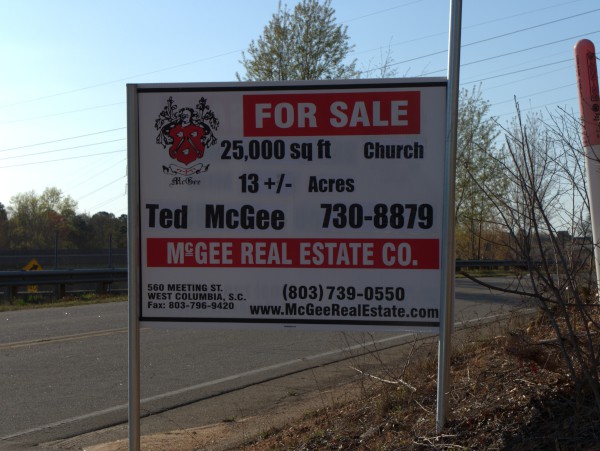 This church sits on top of a hill at the corner of Arrowwood Road & Gracern Road. Their driveway, in fact, connects those two roads, and winds through a pretty big lot. (The real estate sign says 13 acres). As far as I can tell from the church website, they had a very focused mission and must have closed up shop in late July or August of 2012. (I'm guessing that if they had moved, the site would reflect that, and a new location).
(Hat tip to commenter Justin)
UPDATE 4 April 2013: Fortunately, it looks like they may be moving to Assembly Street rather than closing.
Posted at 11:33 pm in Uncategorized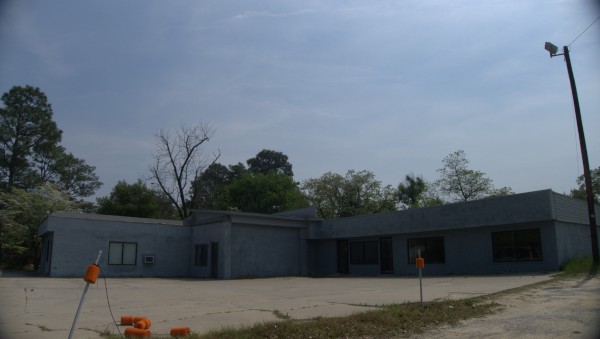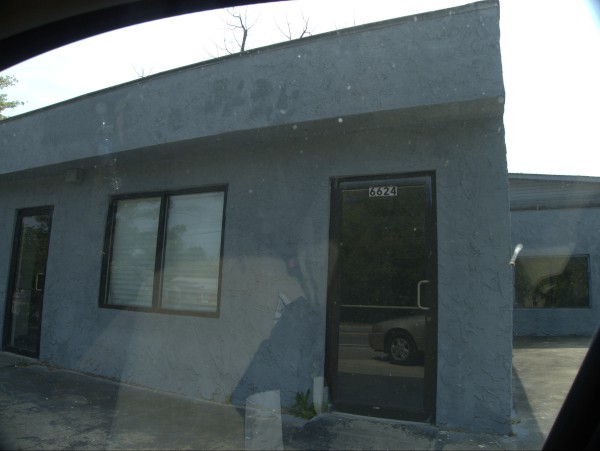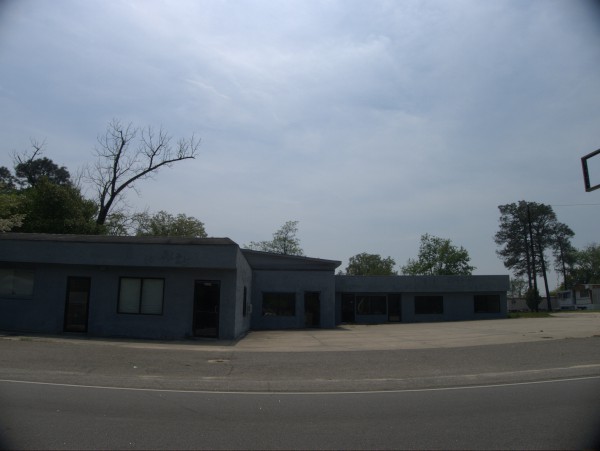 This building on the South side of Shakespeare Road near Columbia Mall has been a number of things over the years, none of which really made an impression on me.
Judging from google, the last two seem to have been a hair salon, which closed sometime before 2009, and a church, which seems to have moved last year.
As far as I can tell, at least going by the lack of signage, the building is currently vacant, but also as far as I can tell, it does not seem to be for sale.
Posted at 11:33 pm in Uncategorized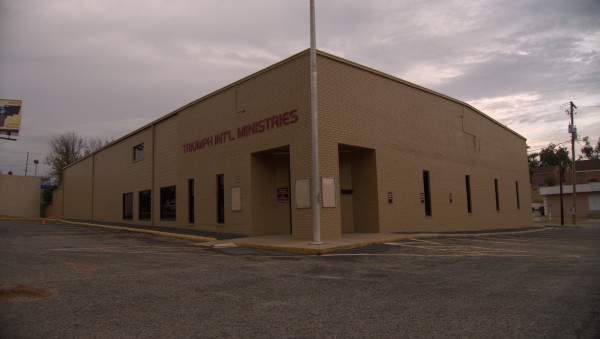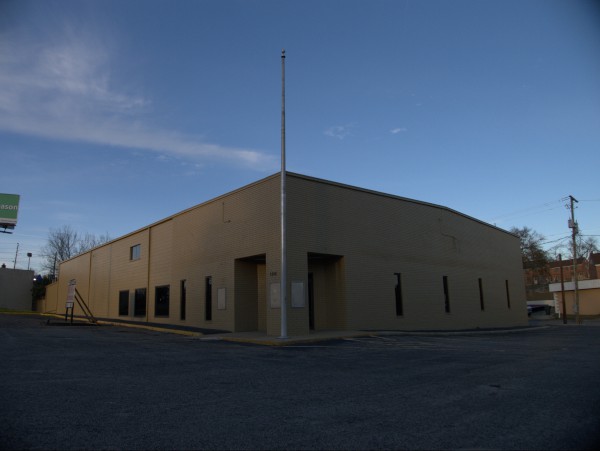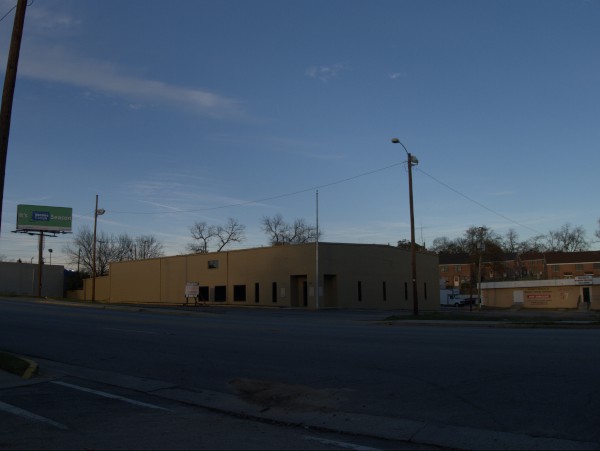 I first wrote about this building when it was NAPA Auto Parts. By September of 2010, Triumph had moved in, after repainting the place.
I'm not sure whether Triumph disbanded or simply moved elsewhere. Google suggests they were on Taylor Street before they were here on Millwood, but I'm not pulling up any hits that suggest a followup location. Their Facebook page (which I can't fully access without joining Facebook) seems to say that they were having events here at least until 17 October 2011.
Posted at 12:55 am in Uncategorized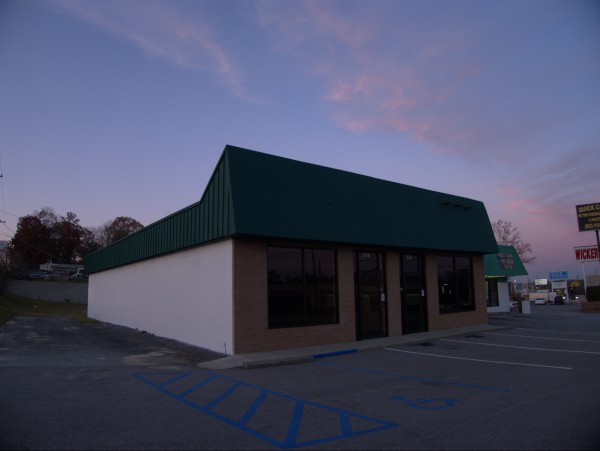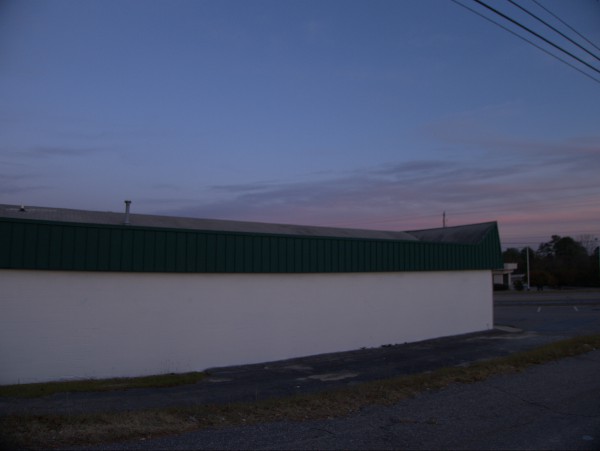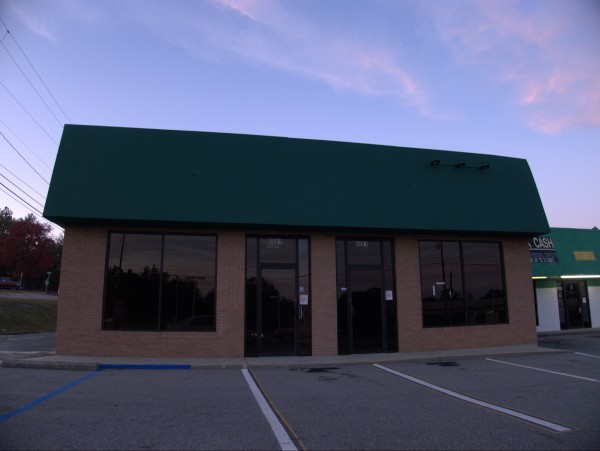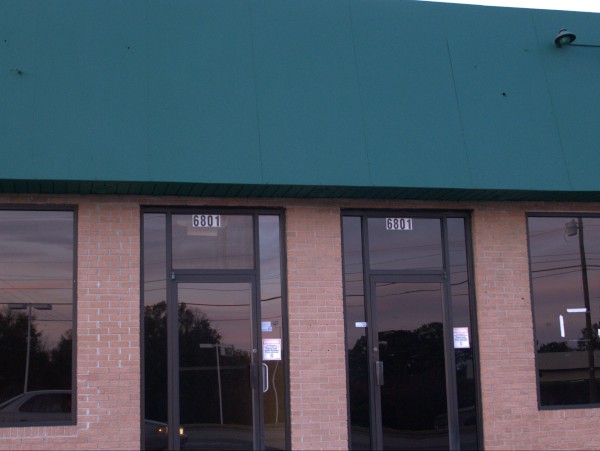 Surprisingly, given its location at the corner of Two Notch & Faust Street, this building was apparently once connected with a church or some sort of religious personage. I can dimly remember seeing the Merita store there, and Titlemax seems to have been the most recent tenant, showing up in the February 2007 phonebook, but not thereafter. According to Richland County the place is currently owned by Midland Holding Corp who are apparently trying to sell it.
The lot is also home to a 30 Sheet Poster billboard, and if you click that link, you can see the place with the Merita store in operation, and a different paint job.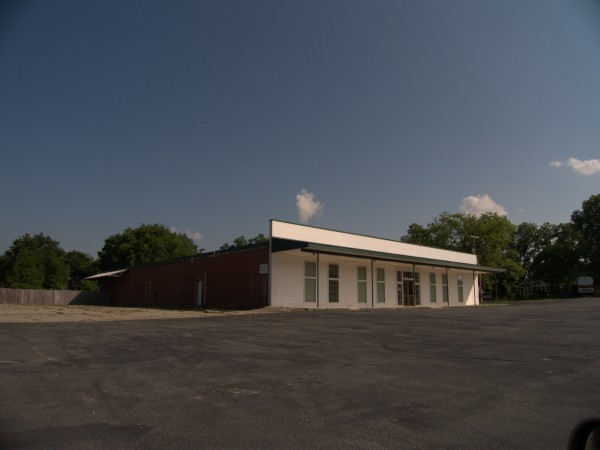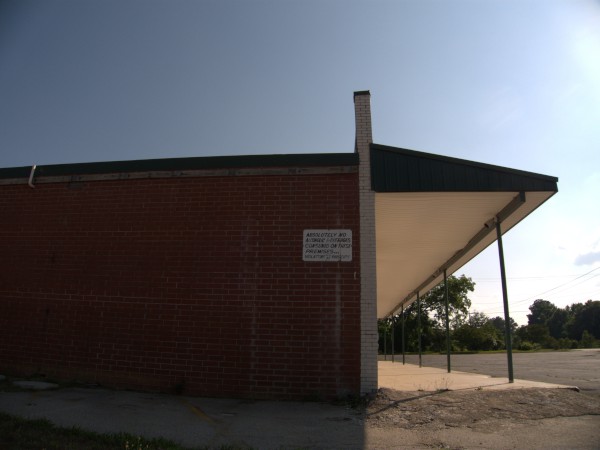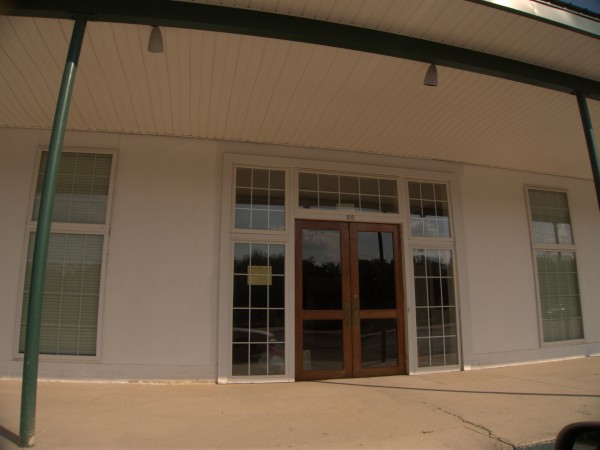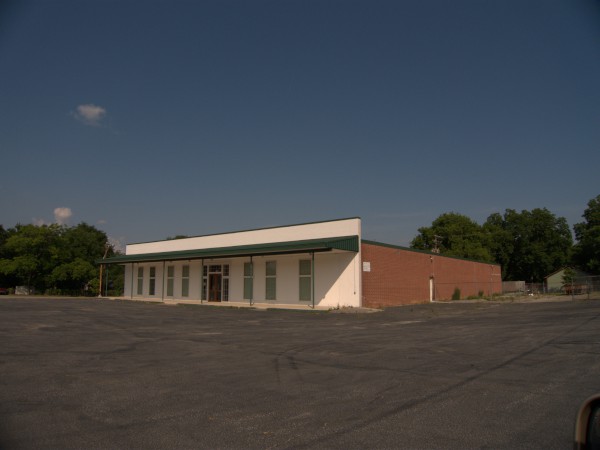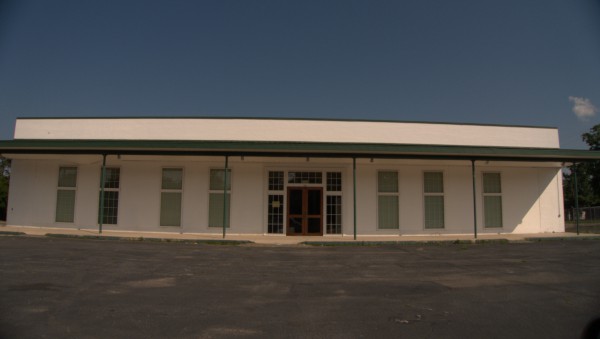 This LoopNet listing says that this building on the South side of Frink Street west of 12th was originally a grocery, and that is especially clear in side views. I don't know what chain it was, but the LoopNet statement that it was built in 1995 looks wrong to me -- I would put it in the 1960s.
Since then it has apparently been a lot of things: Two different churches, a construction company, a bingo parlor and a cellphone store. It is currently vacant, but as you can see, there is a building permit in the door, so presumably it will soon undergo yet another incarnation.
UPDATE 6 July 2011: Changed the post title from "Grocery" to "Piggly Wiggly" based on the comments. Also added "Ace Hardware" to the list of tenants.
UPATE 5 June 2014: Added Red & White to the post title based on the comments.