Archive for the 'church' tag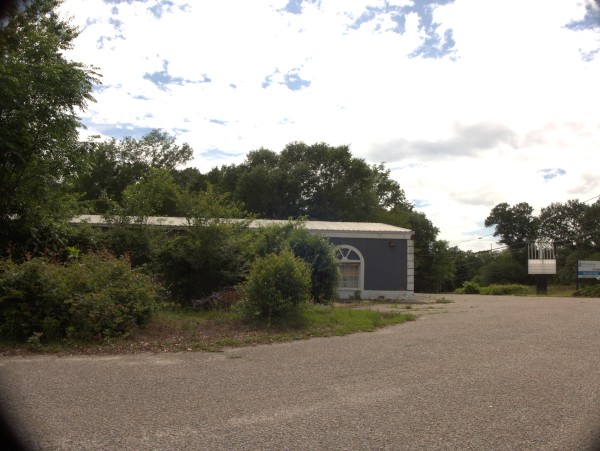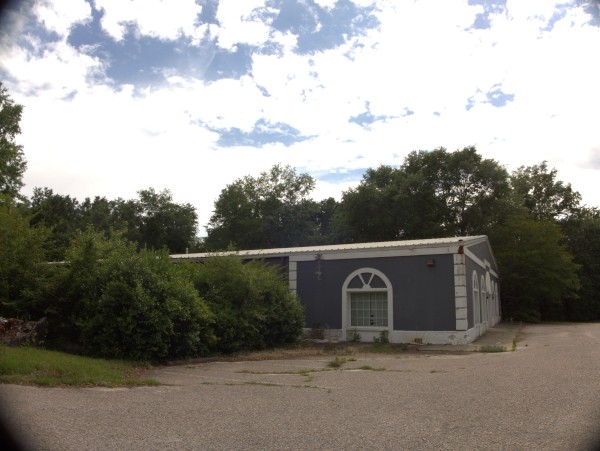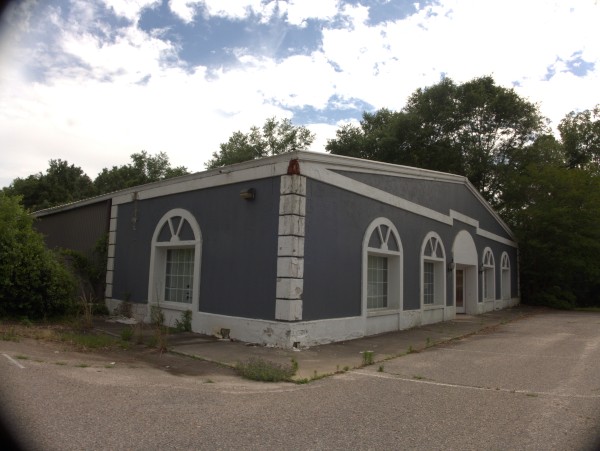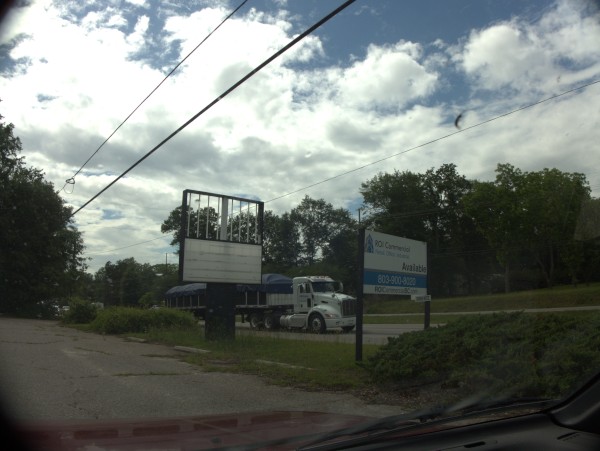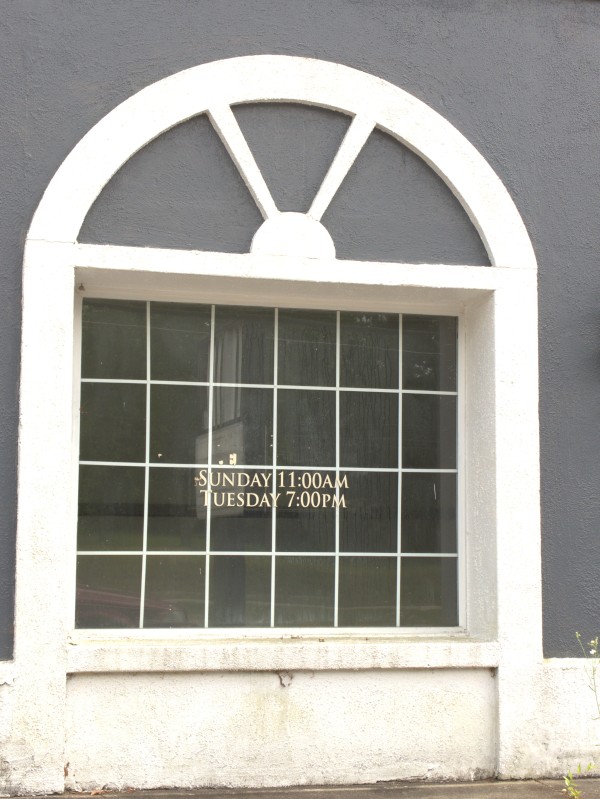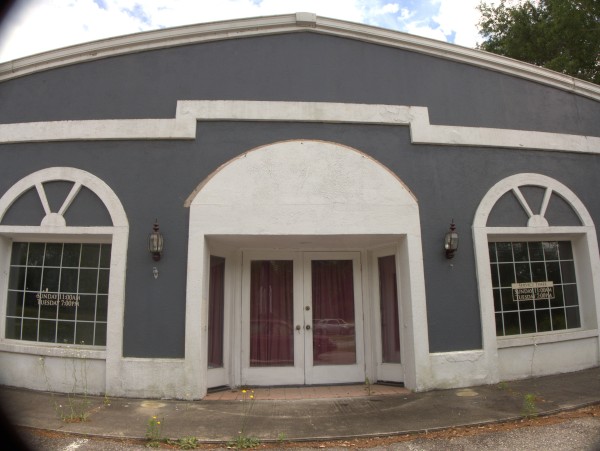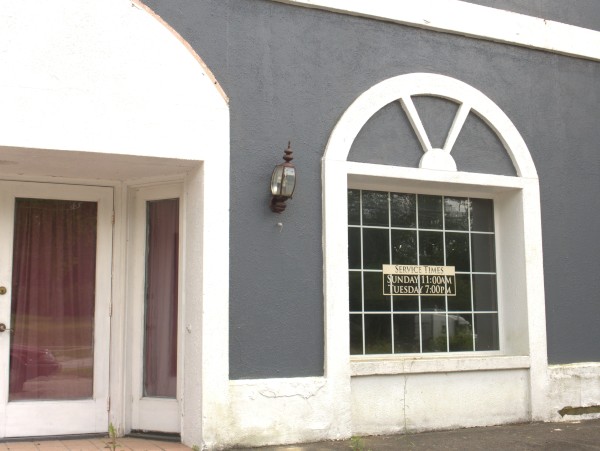 This former church & retail building is on the south-west corner of Garners Ferry Road & Horrell Hill Road. Judging from the date Google attaches to the LoopNet listing it has been vacant for somewhat over a year. You can see it in operation as Jars Of Clay in Google Streetview. (The Church is currently meeting at the Hampton Inn at I-77.).
This property is across the street from the former Somewhere In Time / Perkin' Beans location.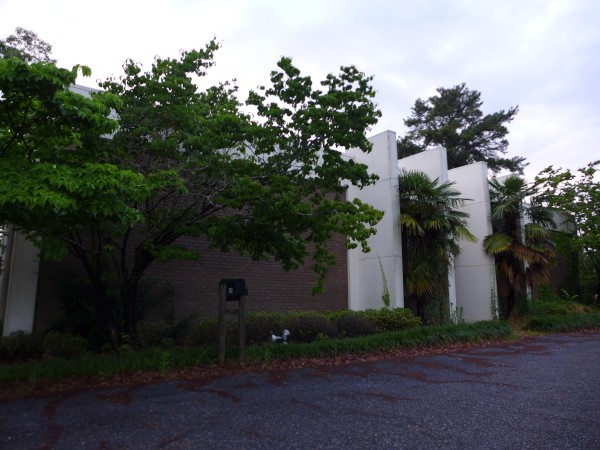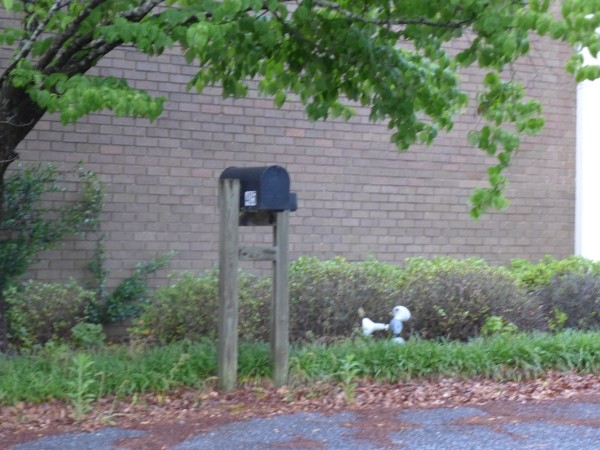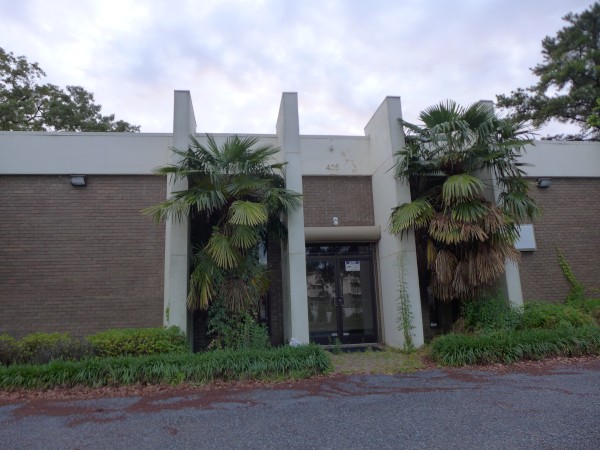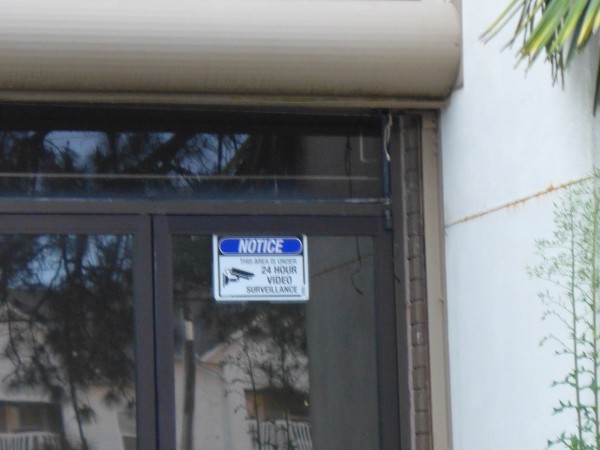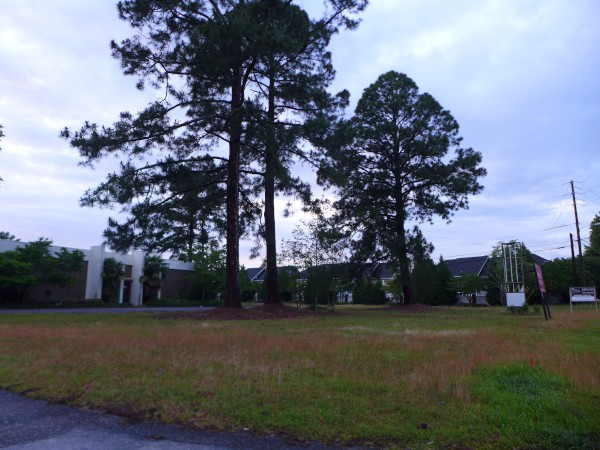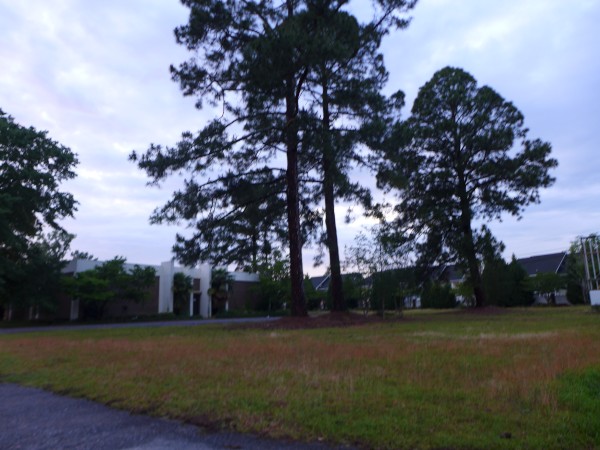 I noticed this former church driving down Greenlawn Drive the other day (and you don't see that very often!). Unfortunately, it was basically at or just after sunset, so the pictures did not come out very well.
I'm not quite sure who the tenant was. Google suggests, Good Shepherd's Faith Assembly which is currently on Garner Lane, but their web site doesn't mention any move. The sign out front points to Word Of Truth, but the website on the sign does not mention this location. Perhaps they are about to move there as the place has been sold.
At any rate LoopNet has a much better picture.
UPDATE 20 May 2018 -- Adding Jackson Camera to the post title based on the comments.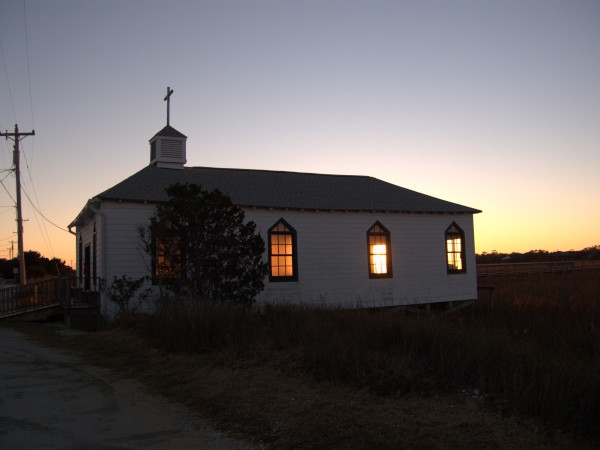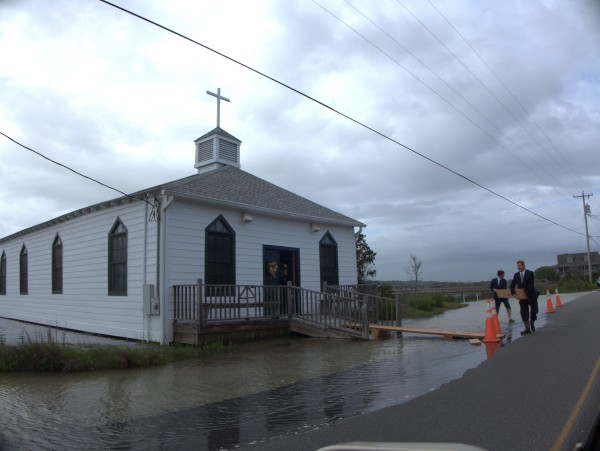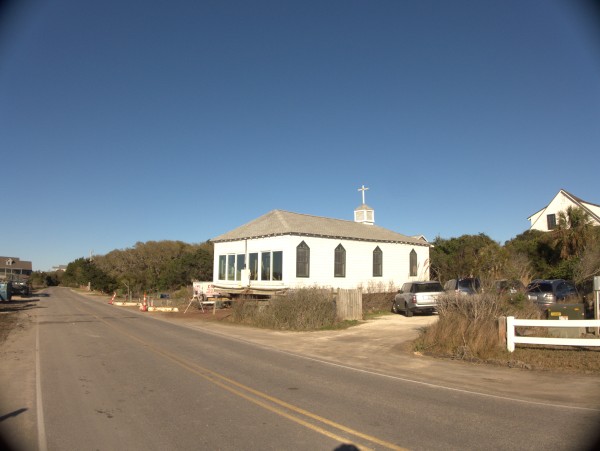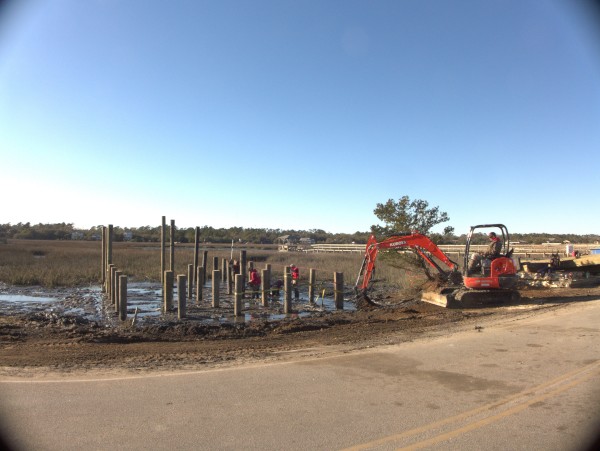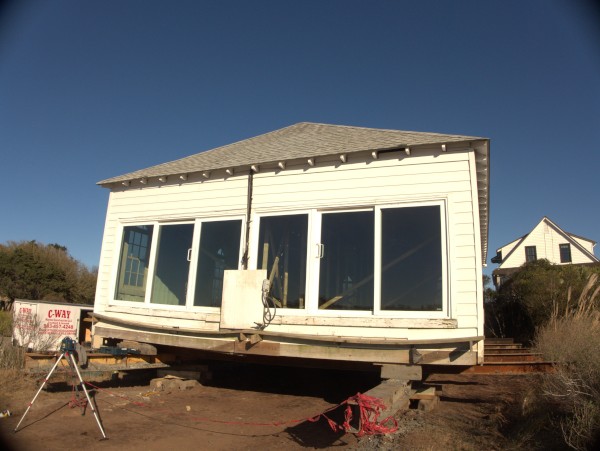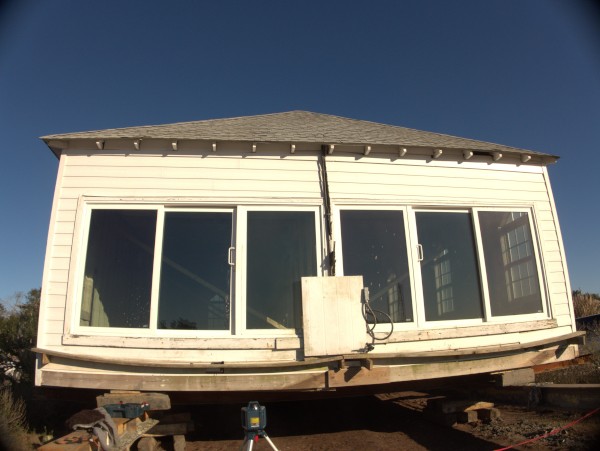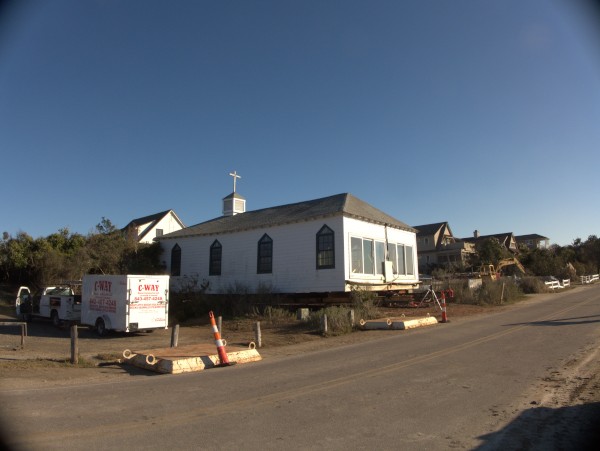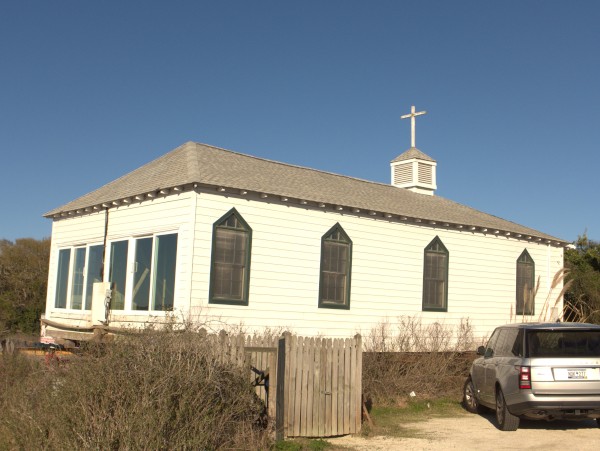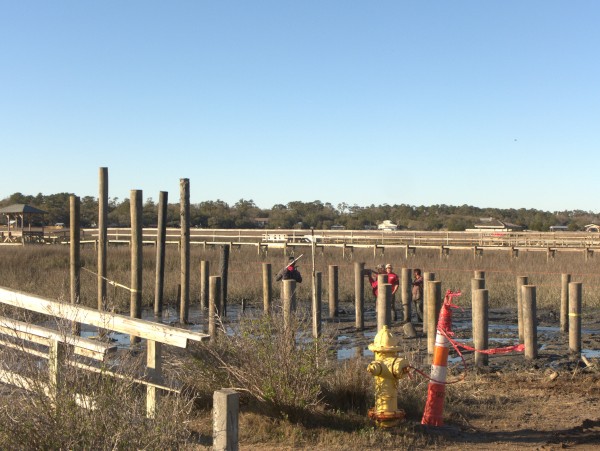 The Chapel has been scheduled for a move for a good while now, as storm damage must be repaired, but ongoing weddings delayed the event until after New Years.
The Chapel was very little above high water even during normal tides. During spring or storm tides, the situation was worse, but initially the plan was not to raise it at all, as the permits would only allow for fixing the pilings at the existing height. My understanding is that this changed late in the game, so perhaps when the building is moved back, it will sit at a slightly more secure level.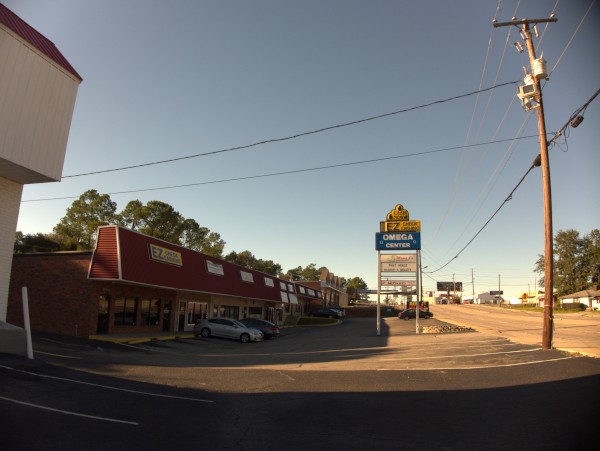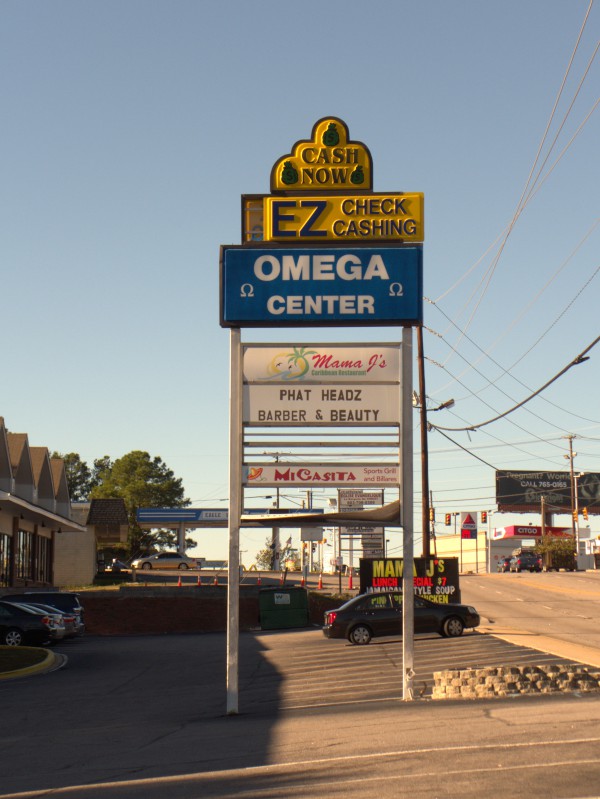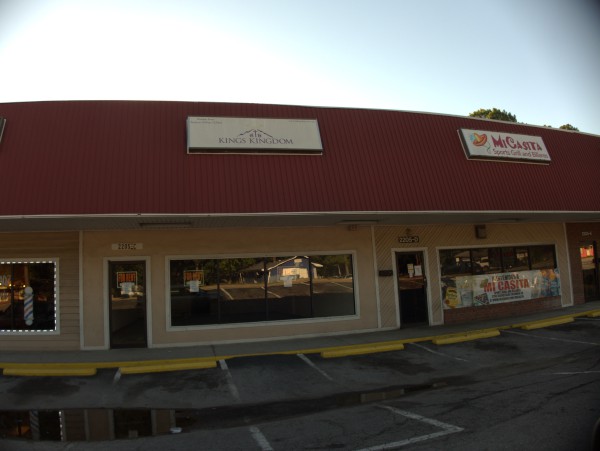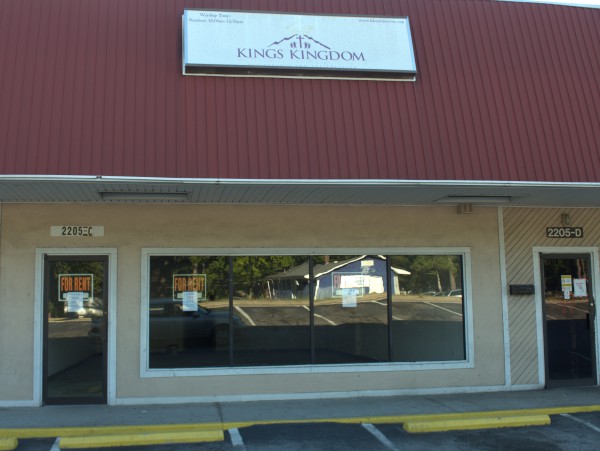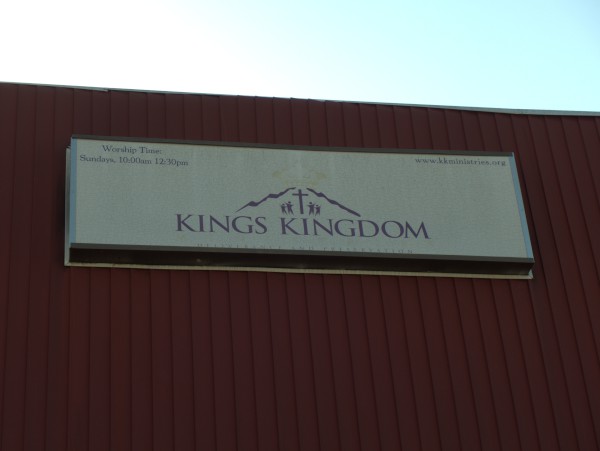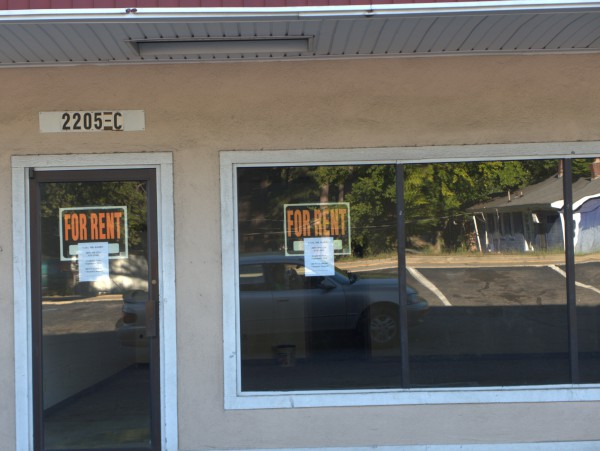 I noticed this empty storefront on Decker the other day. Judging from their Facebook page, it seems this church may have wrapped up operations in 2014, although the door sign suggests it might have been as recently as last month.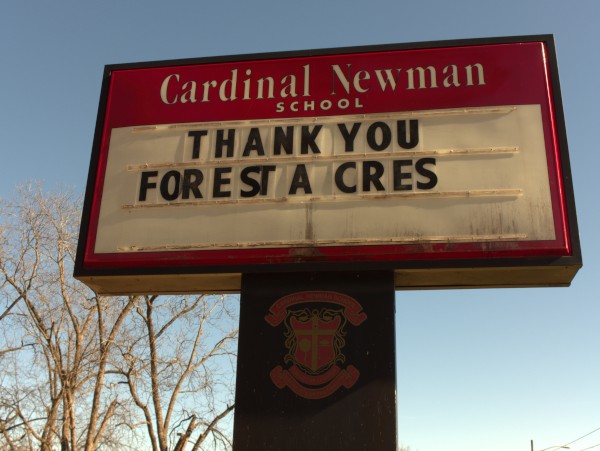 Well, this has been talked about, and dreaded, for ages, but Cardinal Newman High School has finally left Forest Acres for Alpine Road. The kids went home from this campus for Christmas vacation, and "returned" to the new one. I know that Brueggers, Groucho's and other area restaurants will miss the afternoon influx of the diverse, chatty but very polite mass of students, as will I, and evenings will be somewhat less interesting without the muted roar from the football field. And then, of course, there's the question of "What Next?" The property is apparently already under contract, and to be re-zoned, and it's hard to imagine that whatever replaces the school will be an improvement in the eyes of local residents.
Posted at 11:20 pm in Uncategorized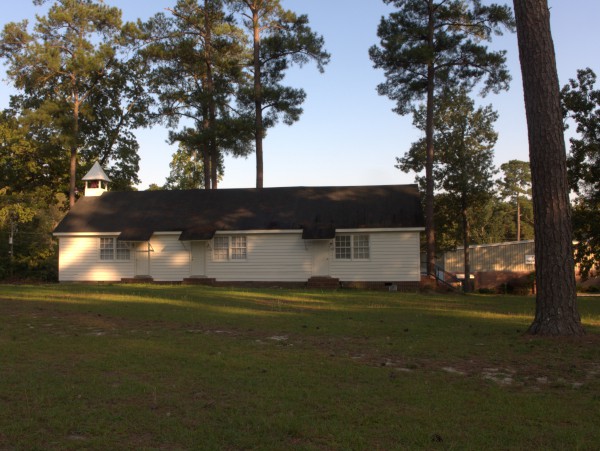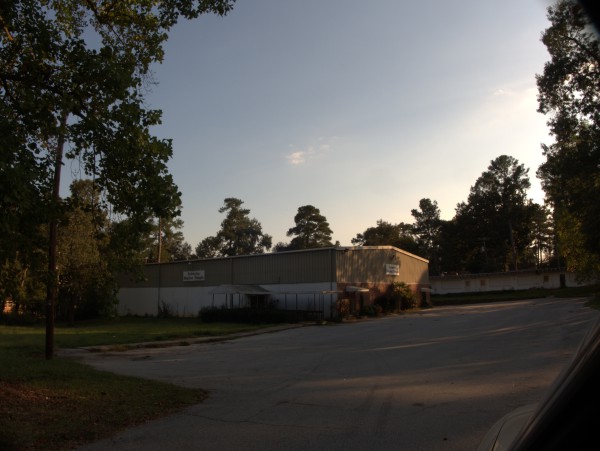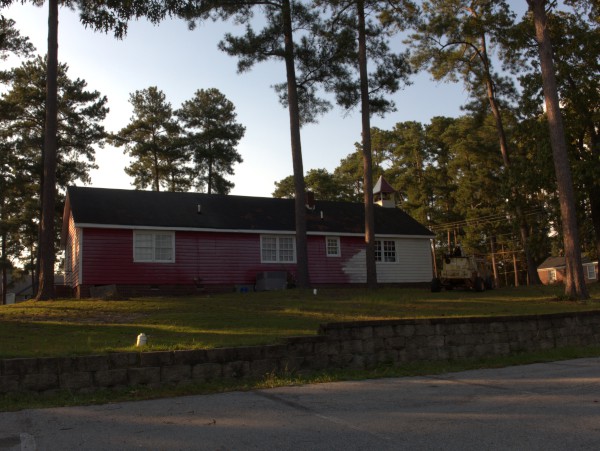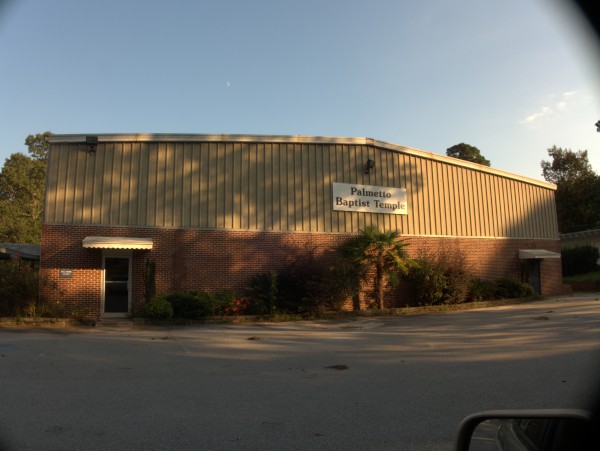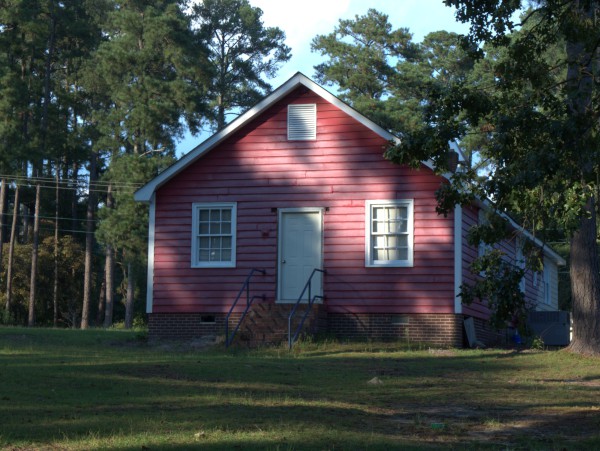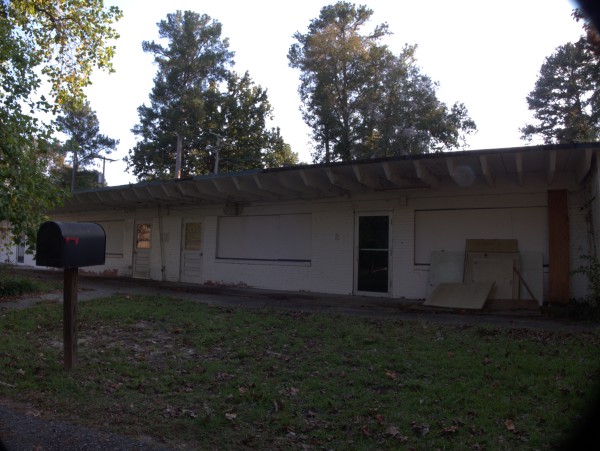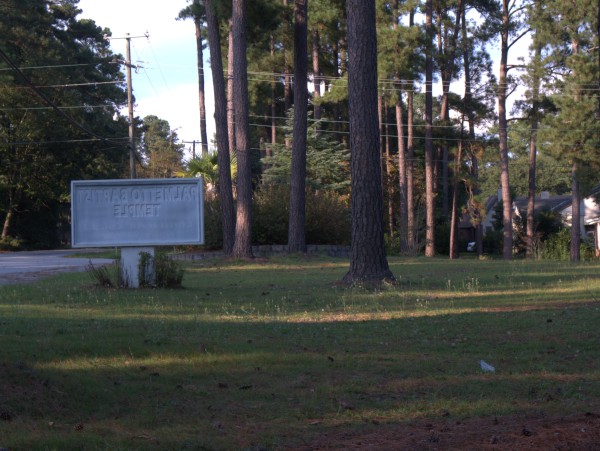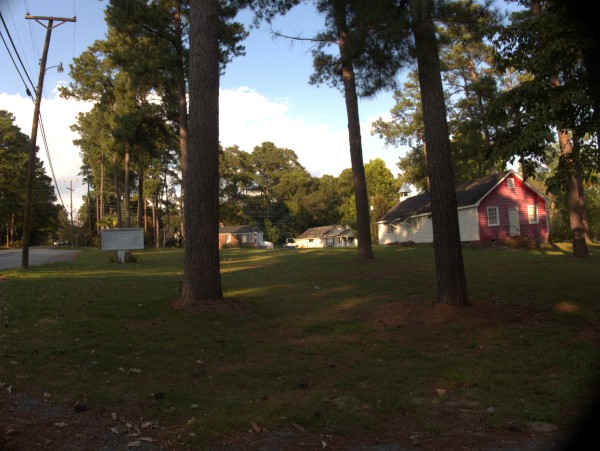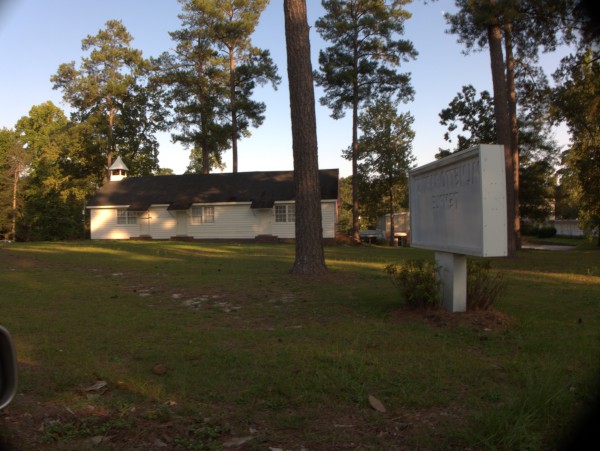 I noticed this little church on Beltline the other day, which seems be have been about half re-painted at some point. As far as I can tell from google, there is no new location for Palmetto Baptist Temple, and their web site is down, so I guess they are gone. The attached school apparently closed several years earlier.
The gym facility behind the church seems to be of a much more recent vintage than the church itself, and there is an old, long, out-building, probably the school building, that seems to be older than either.
Posted at 12:00 am in Uncategorized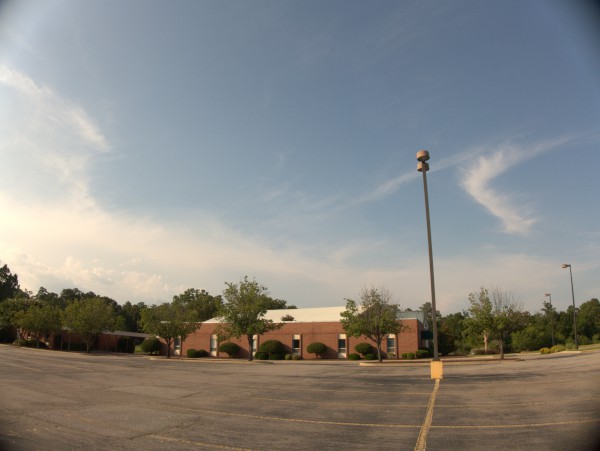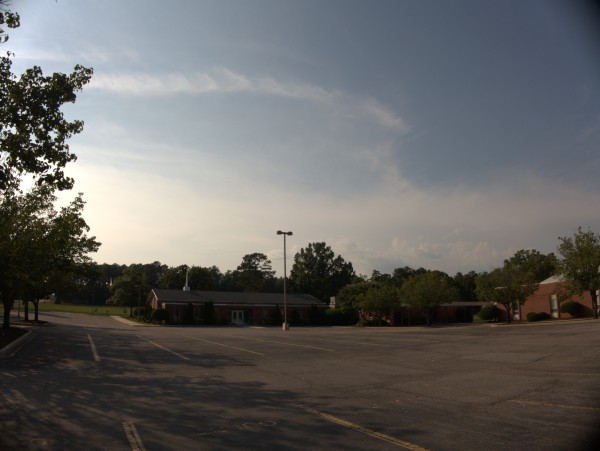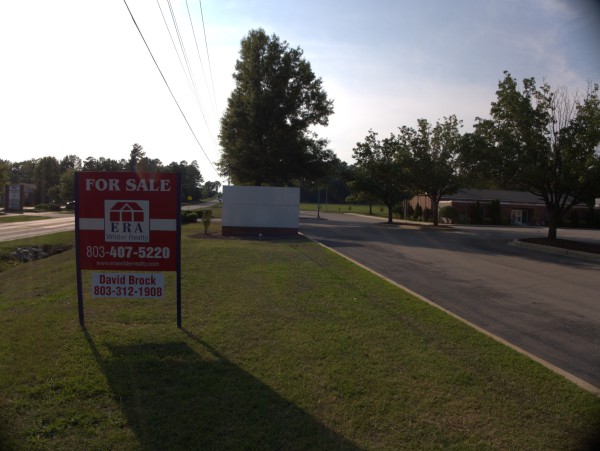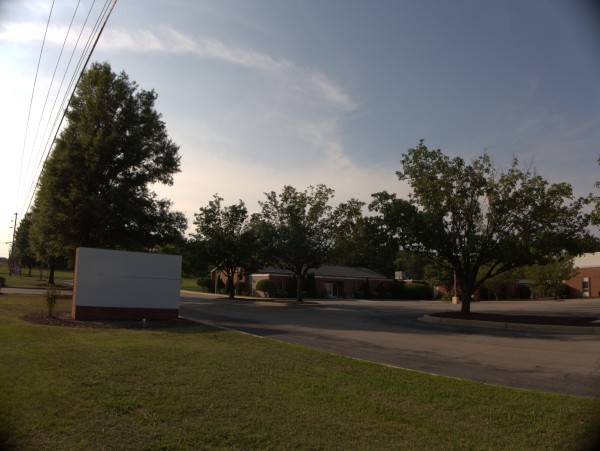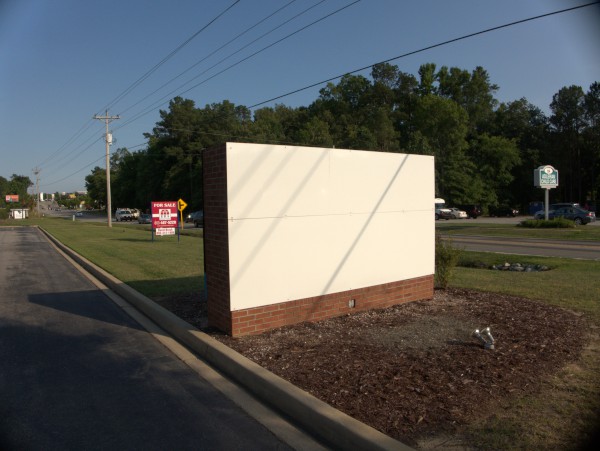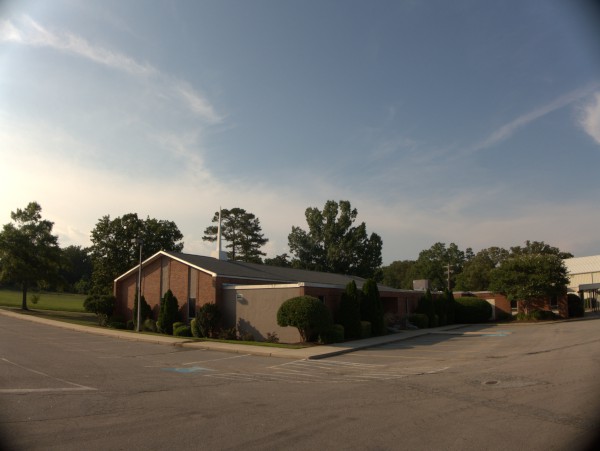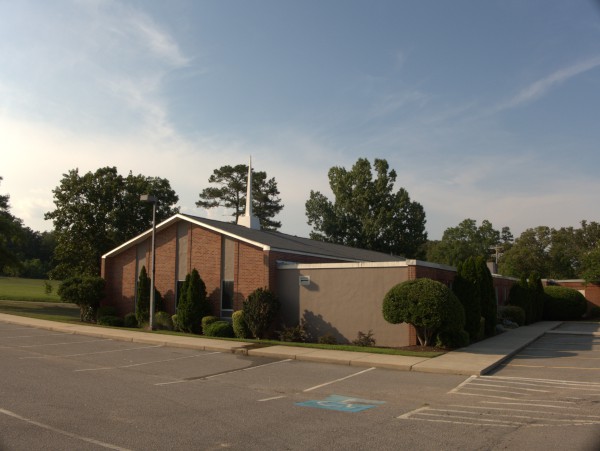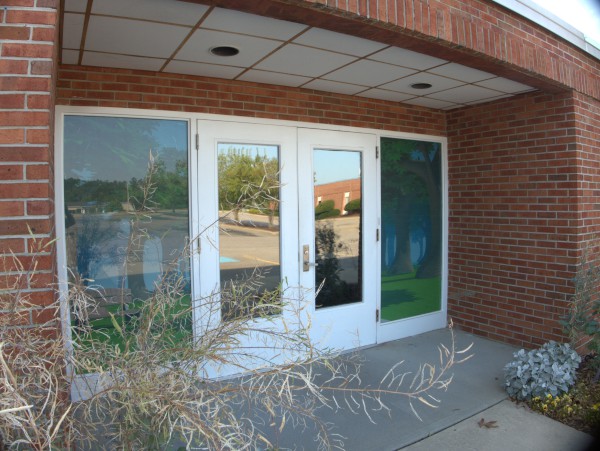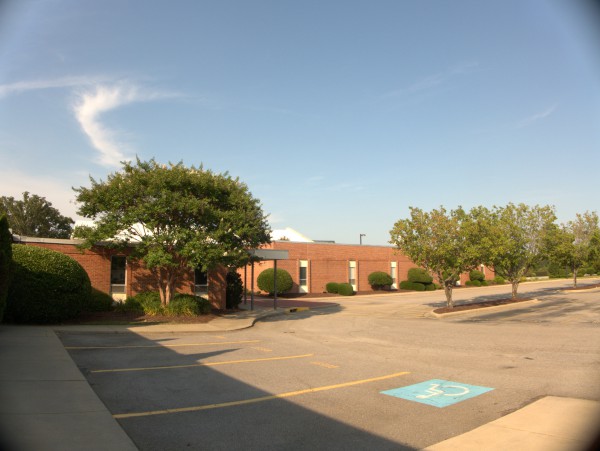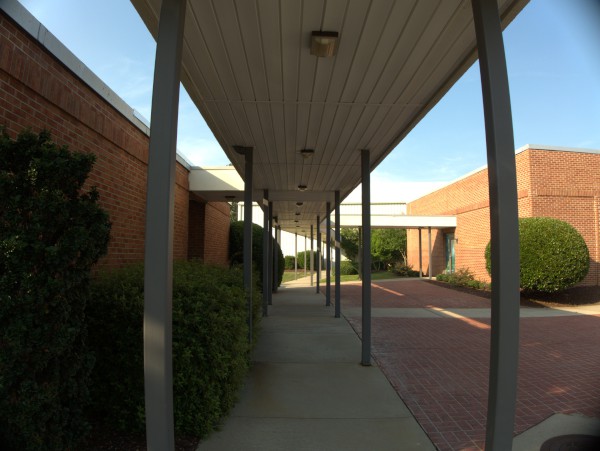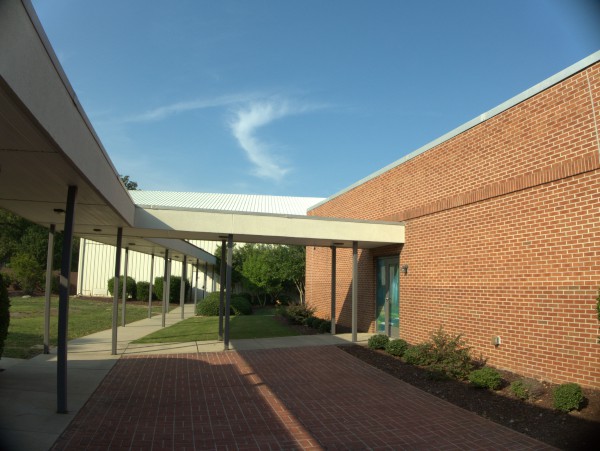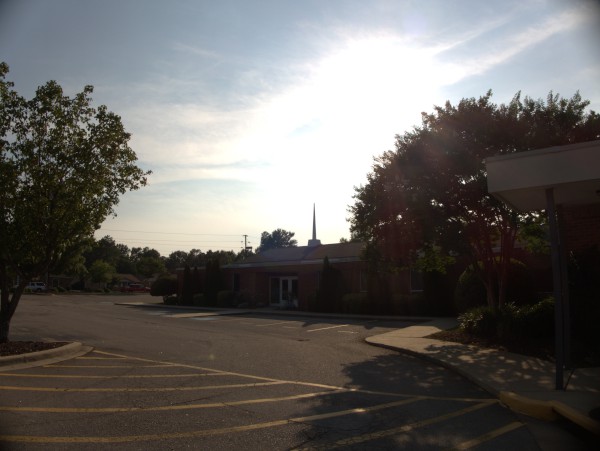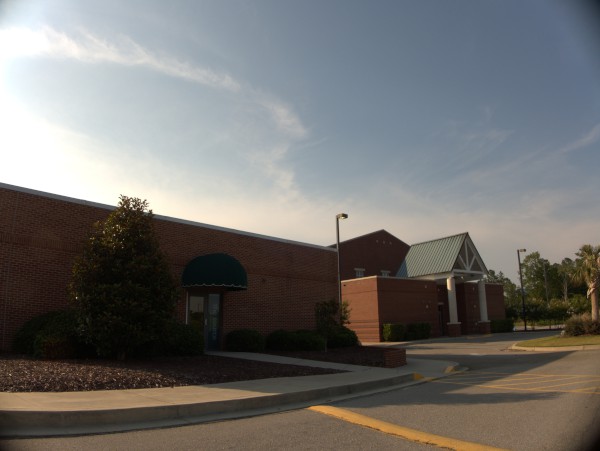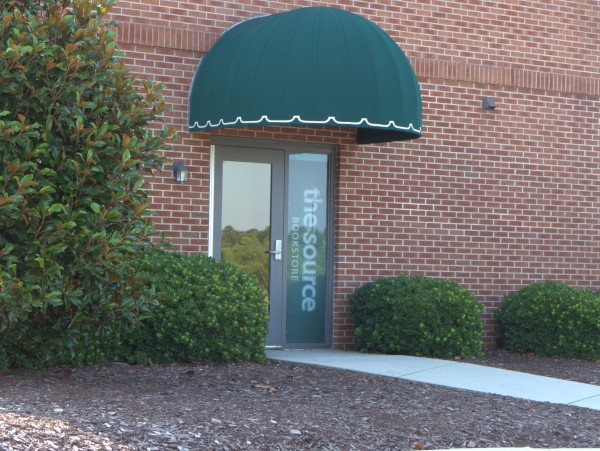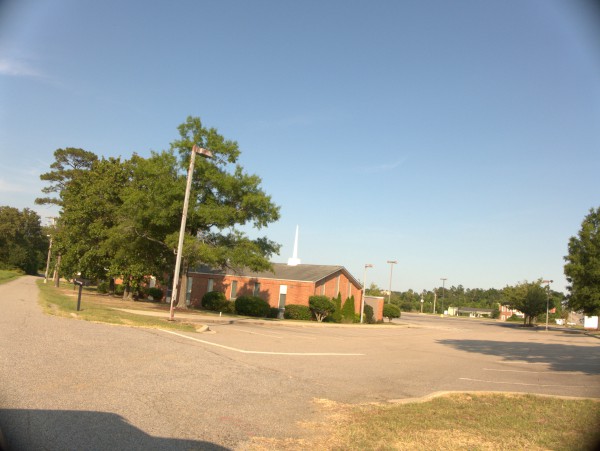 As far as I can tell, this vacant church on Broad River Road just north of the I-26 interchange was most recently Fellowship Church and indeed, they are listed in this year's phonebook (Feb 2014). Before that, comment Amanda notes that the property played "Musical Churches" with several moving and and out, including, I believe New Spring Church and Gateway Baptist Church.
While a For Sale sign was up when I took these pictures, but I can't find a current online listing, and I wonder if a sale has closed recently.
(Hat tip to commenter Amanda)
Posted at 11:41 pm in Uncategorized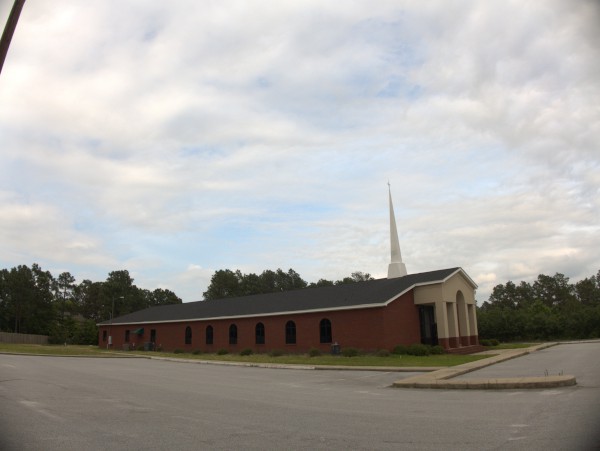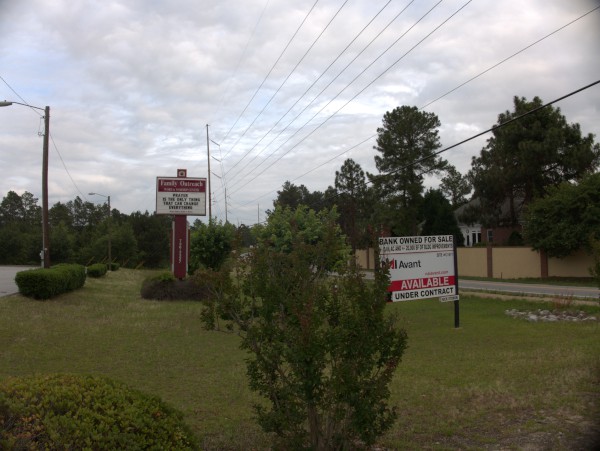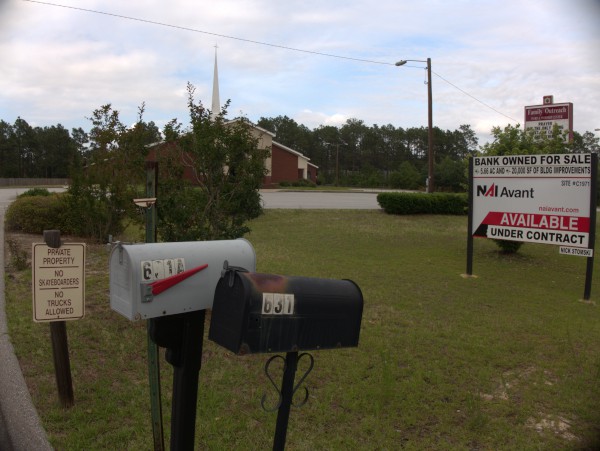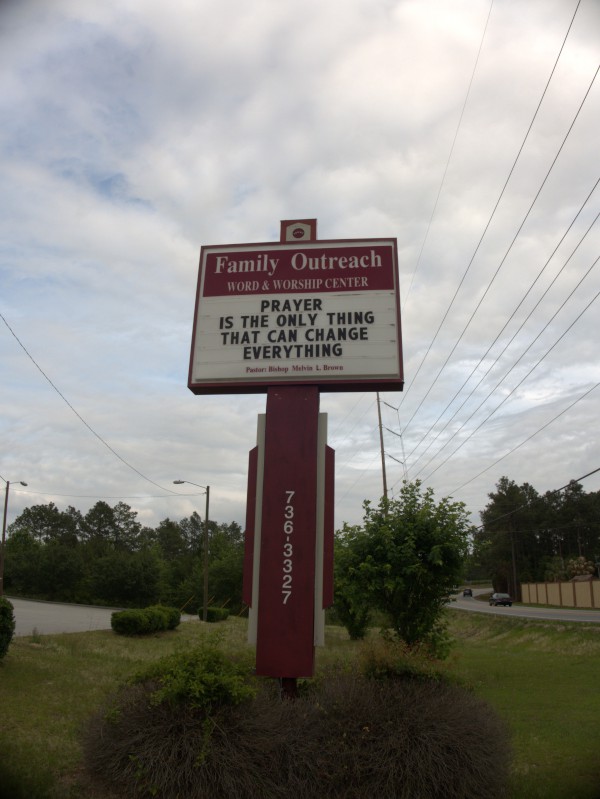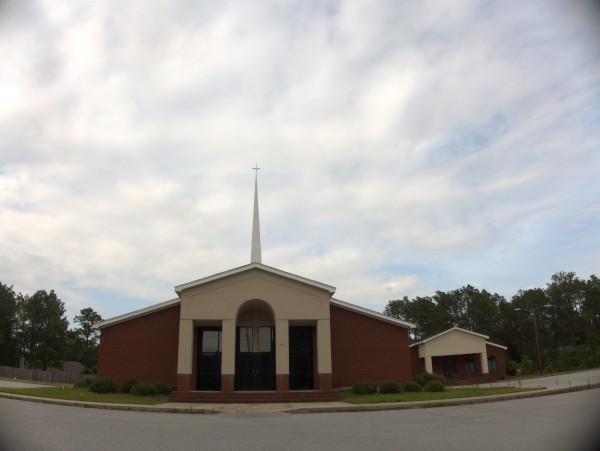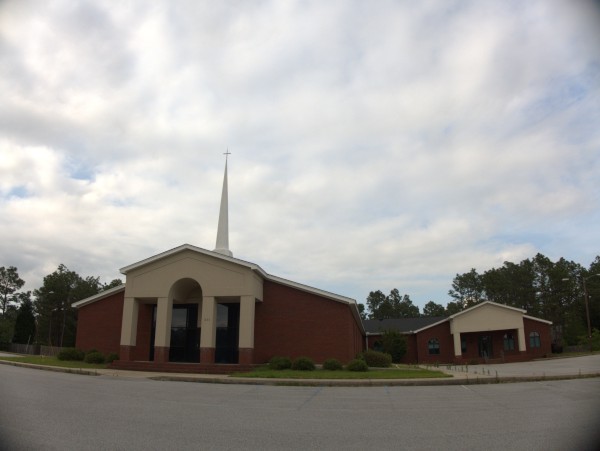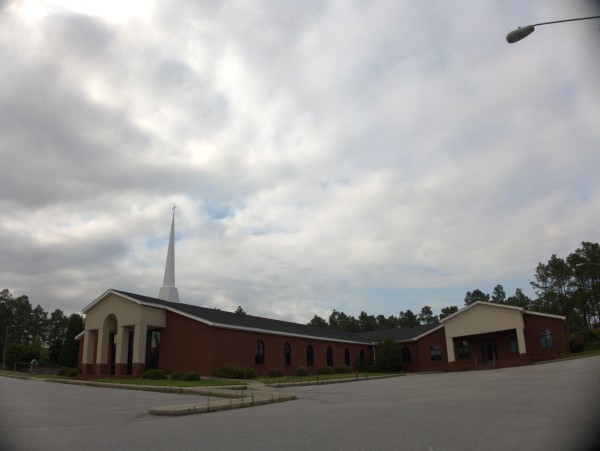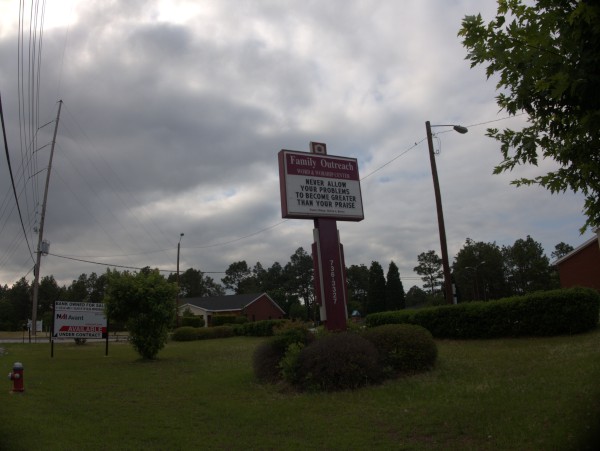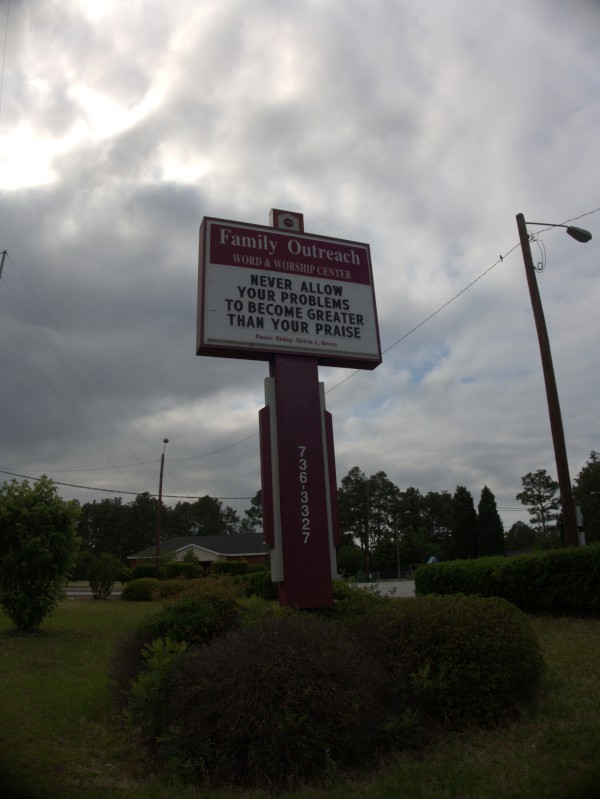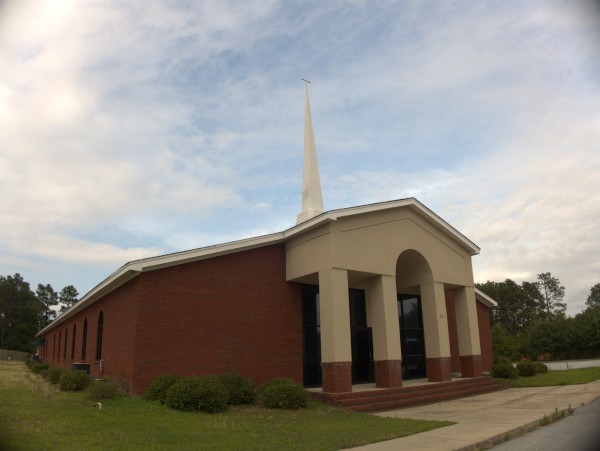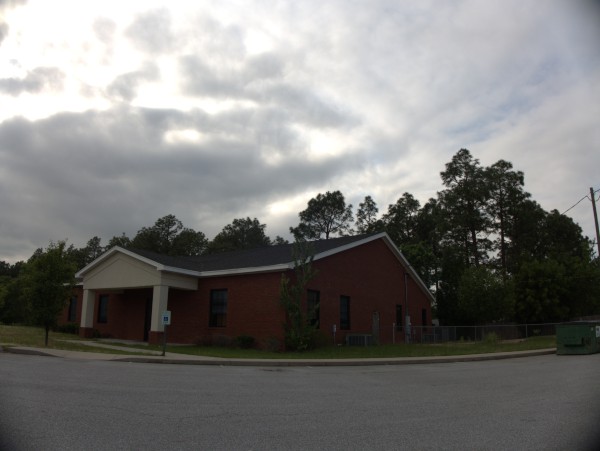 Commenter James reports this Sparkleberry Lane church closing and notes that you don't often see such. That's fairly true, I think, but if you add in relocations, it's not *that* uncommon. Think, for instance, this. Anyway, this is a fairly large property, which the real estate sign indicates is now under contract. I wonder if we're looking at a new church tenant, or a bunch of new houses?
(Hat tip to commenter James)
Posted at 11:35 pm in Uncategorized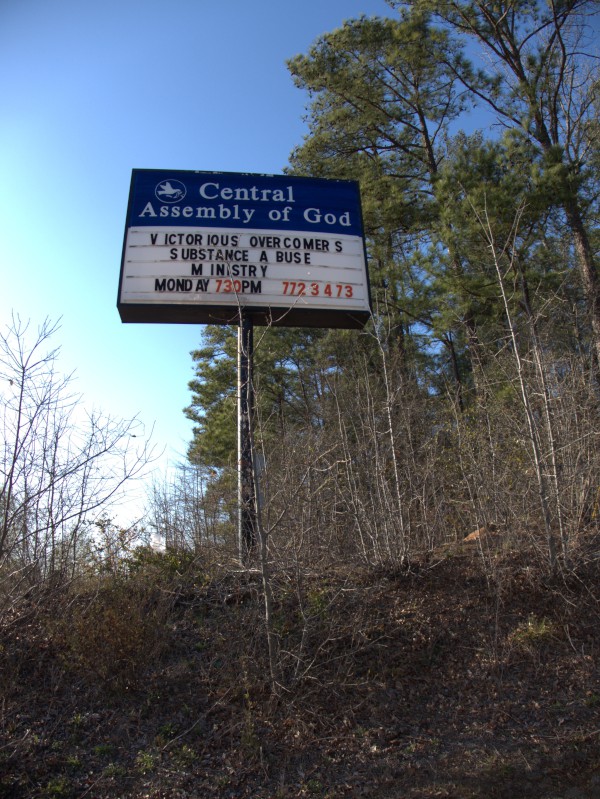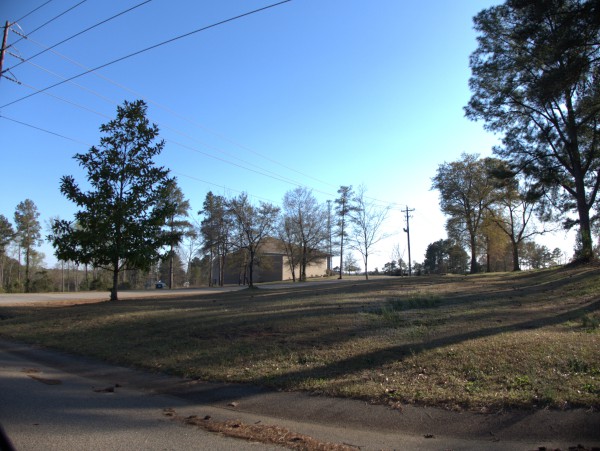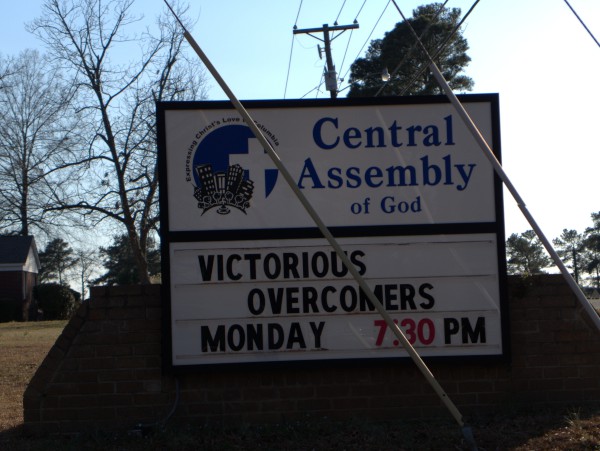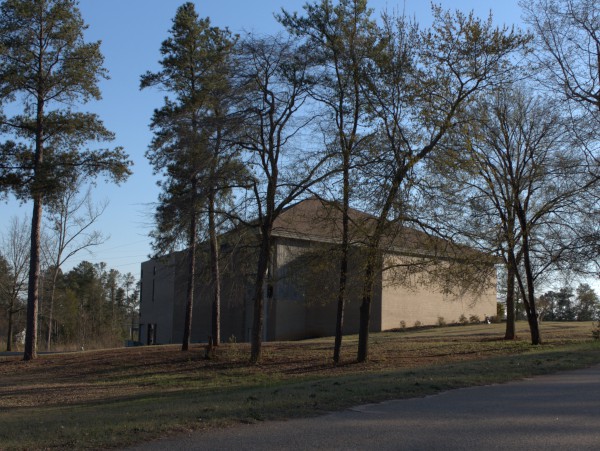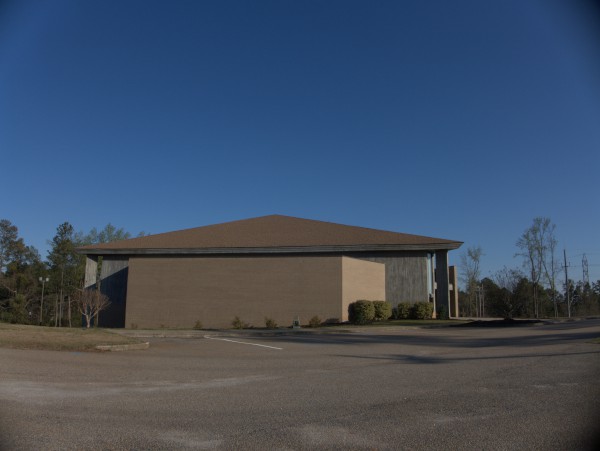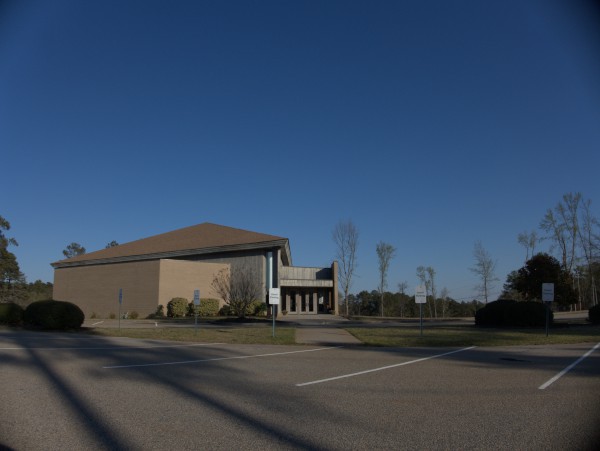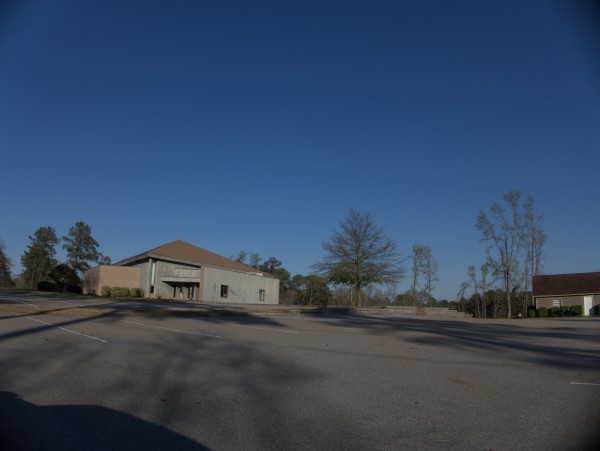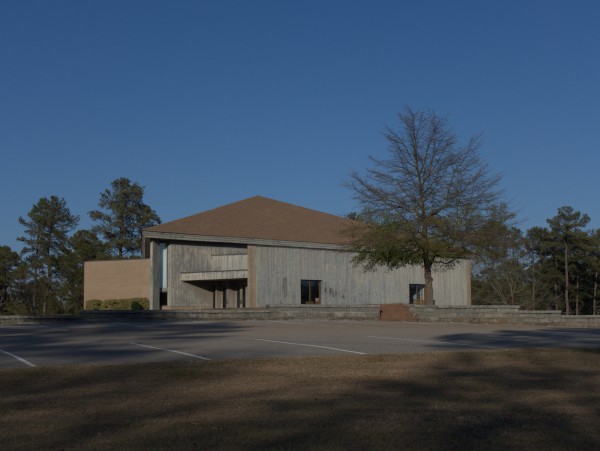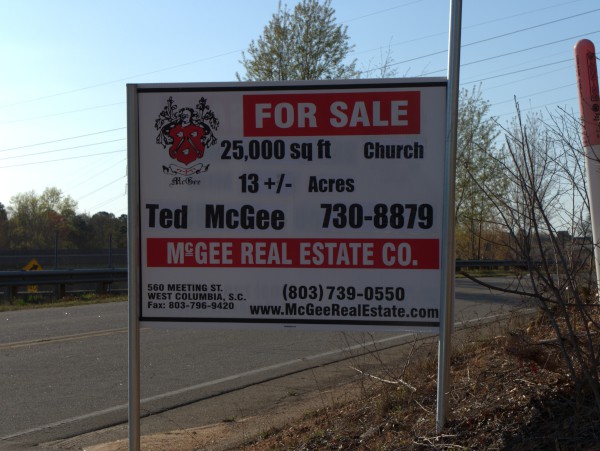 This church sits on top of a hill at the corner of Arrowwood Road & Gracern Road. Their driveway, in fact, connects those two roads, and winds through a pretty big lot. (The real estate sign says 13 acres). As far as I can tell from the church website, they had a very focused mission and must have closed up shop in late July or August of 2012. (I'm guessing that if they had moved, the site would reflect that, and a new location).
(Hat tip to commenter Justin)
UPDATE 4 April 2013: Fortunately, it looks like they may be moving to Assembly Street rather than closing.
Posted at 11:33 pm in Uncategorized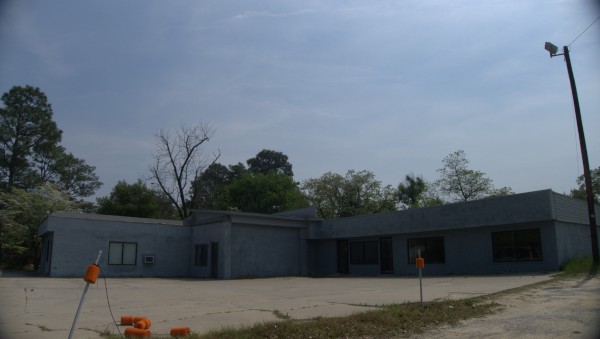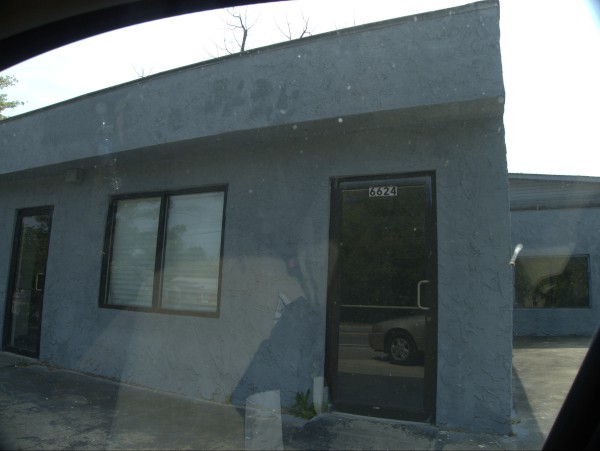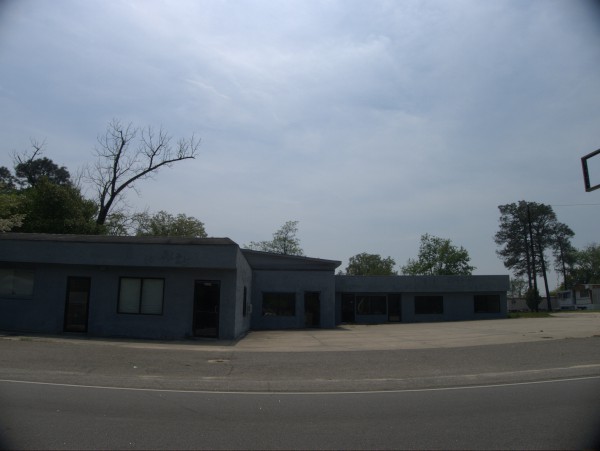 This building on the South side of Shakespeare Road near Columbia Mall has been a number of things over the years, none of which really made an impression on me.
Judging from google, the last two seem to have been a hair salon, which closed sometime before 2009, and a church, which seems to have moved last year.
As far as I can tell, at least going by the lack of signage, the building is currently vacant, but also as far as I can tell, it does not seem to be for sale.