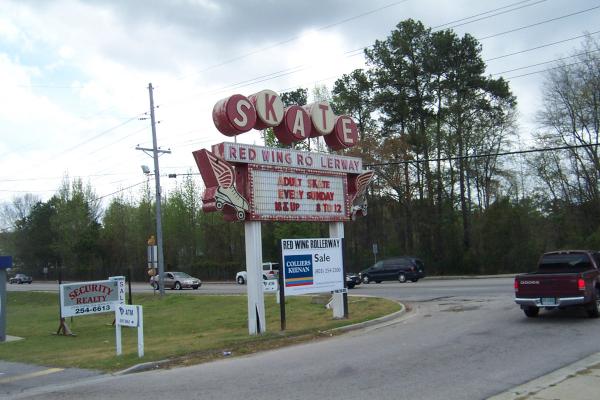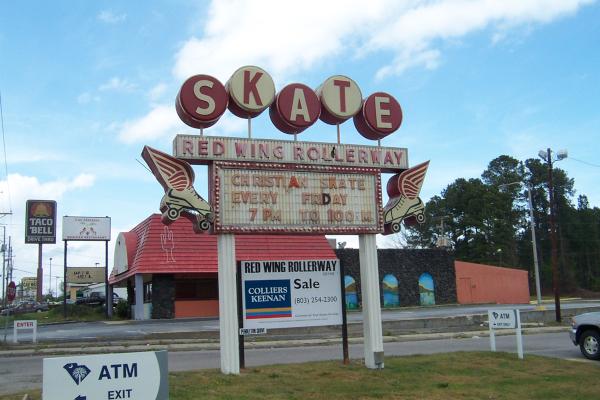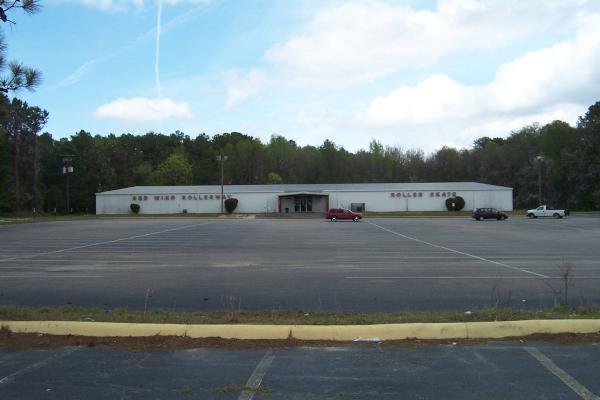 Red Wing Rollerway is on Decker Blvd adjoining and behind Zorba's and the old "Aloha/Los Alazanes" restaurant. I'll admit that I've never been inside. In fact, I haven't put on a pair of skates since about 1979, which wasn't too long after I finally figured out how they worked. We used to skate on the road at home, and I could figure out how to roll down the hill, but the actual "make progress on level ground" part of skating took me another decade to figure out. Timing-wise, I just missed the "skate-key" era on one side, and the roller-blade era on the other. (We seem to be into the "Wheelie" era now..)
You have to love the Red Wing sign. Yes, it could use a little maintanence, especially on the North side, but it really speaks to a vanished design aesthetic that I really like. If someone did one like that now, it would be self-conscious and "retro".
For now, it appears that the place is still open for business while it is for sale. While I was taking these pictures, I saw a pickup deliver some sort of arcade game or pinball machine, and several people were in and out the front doors. I hope that if someone does buy it, they keep it open. It's not like Decker needs another strip mall..
UPDATE 2 October 2008:
Well, it's official, Red Wing Rollerway is gone. I noticed the Sold sign last week and interior demolition is already underway.
I stopped by today, and the folks working on gutting the place were kind enough to let me go in (the first time I'd been inside) and take some pictures. They did not know what the building was going to be used for, but didn't think it would be torn down. It was kind of surreal seeing those two disco-balls sitting down on the floor like that. If you keep watch on the dumpsters you could probably latch on to one. I think somebody alread scored the skates pictured..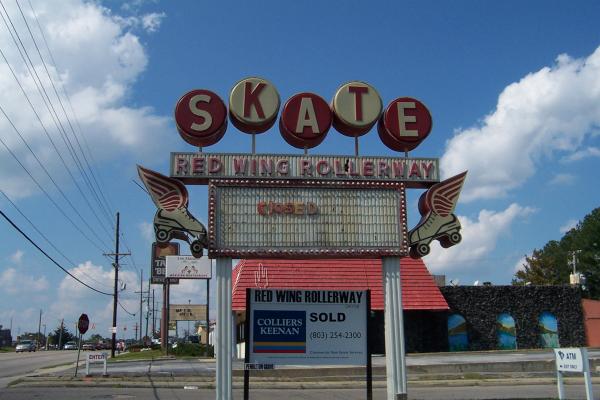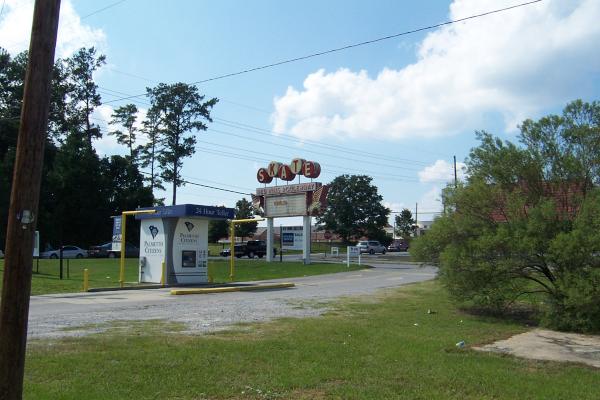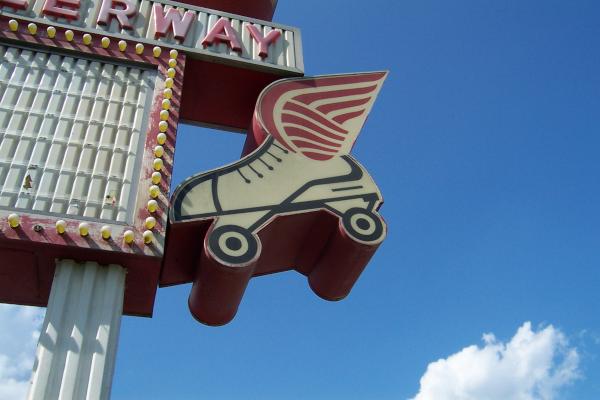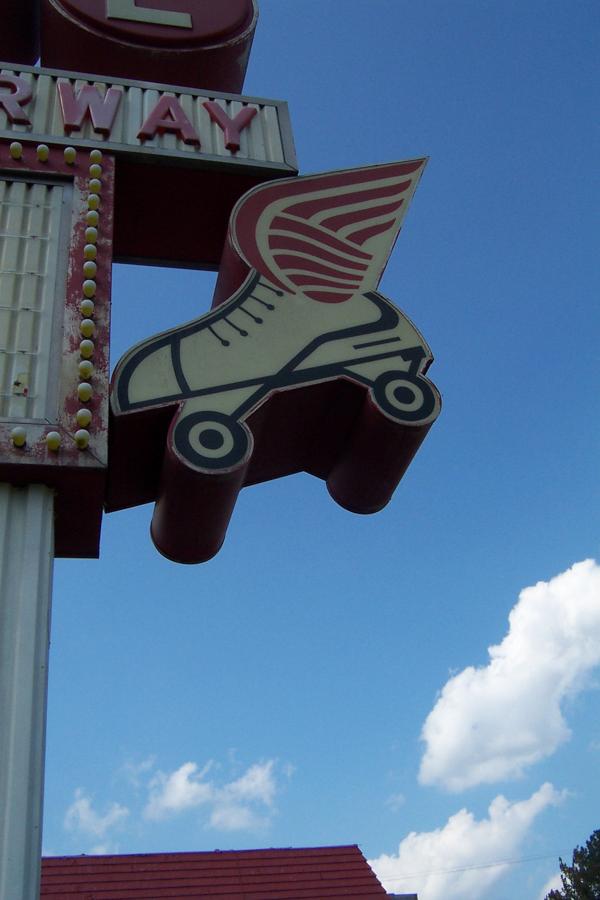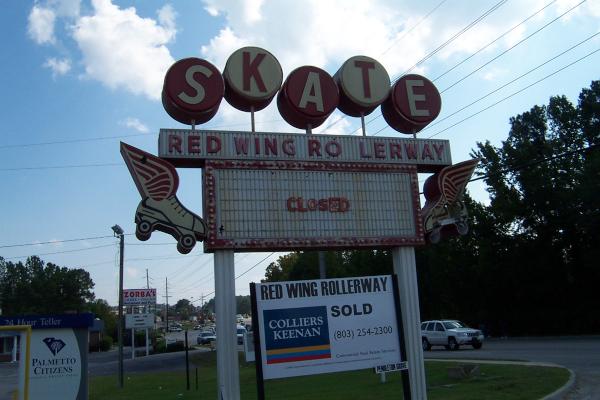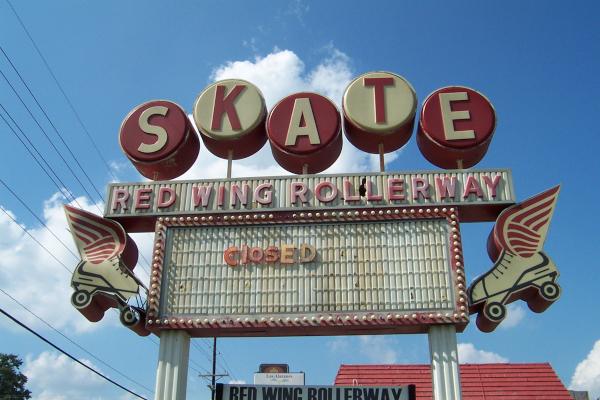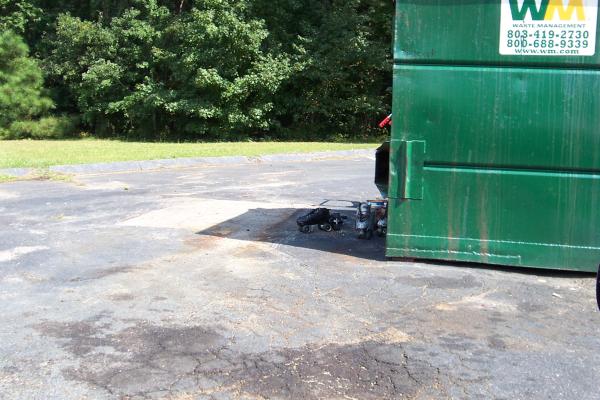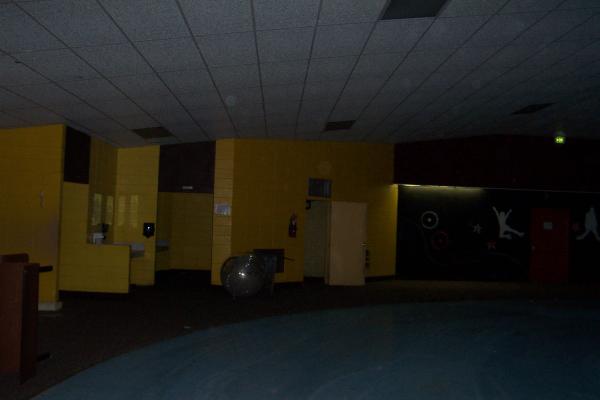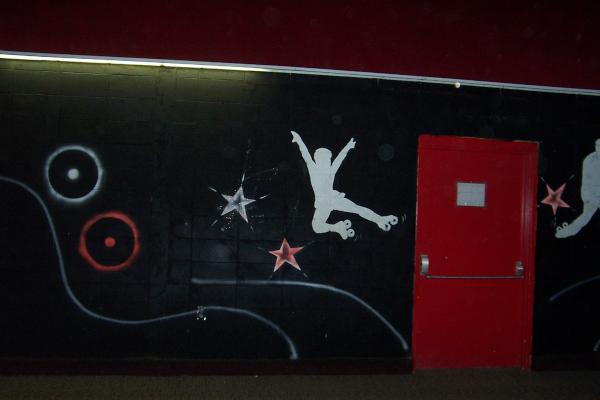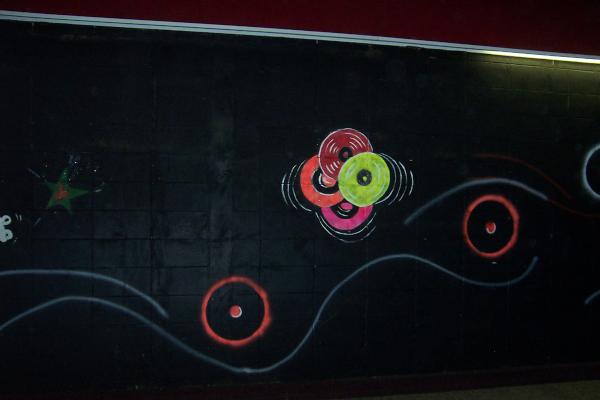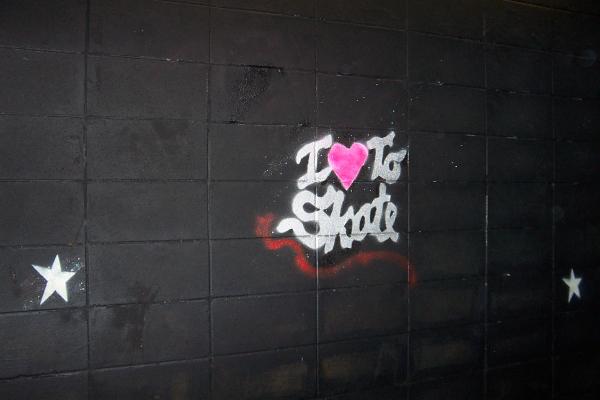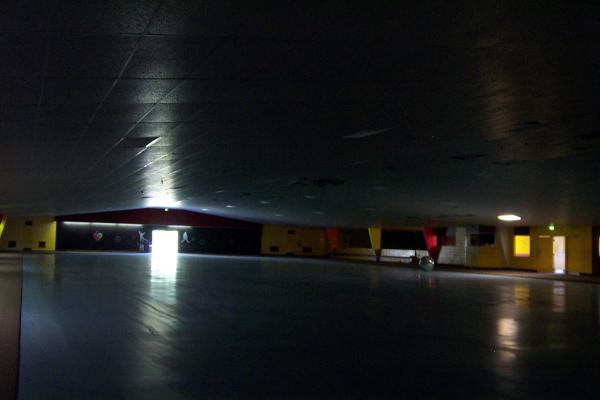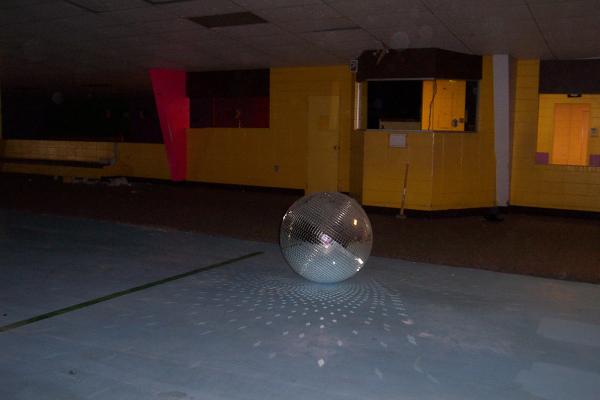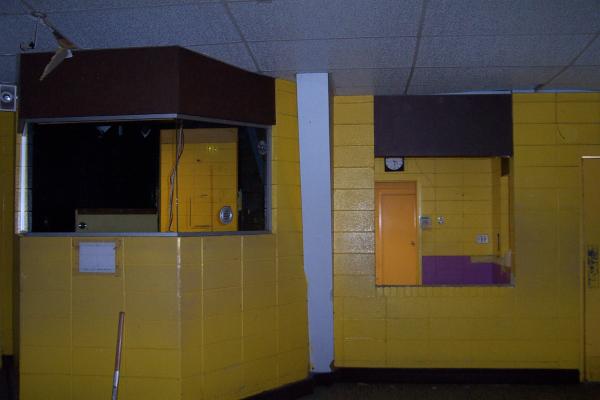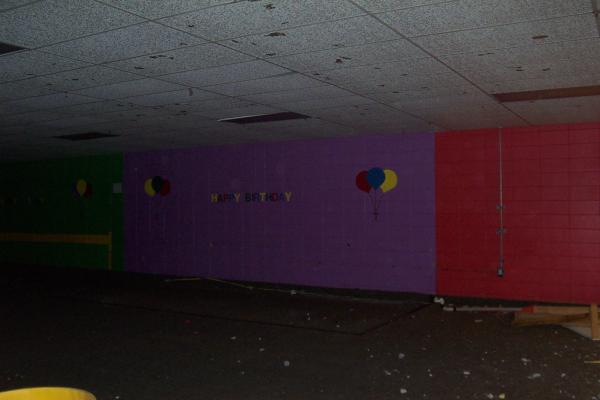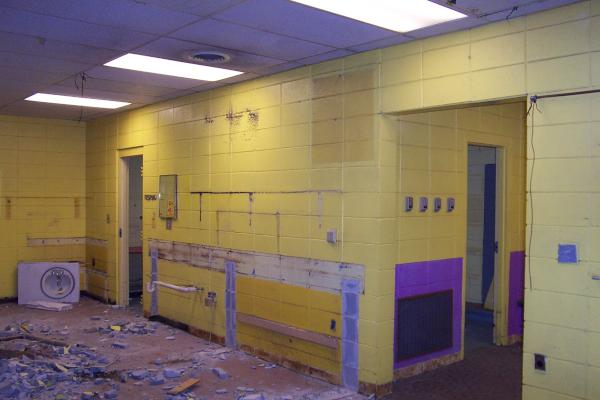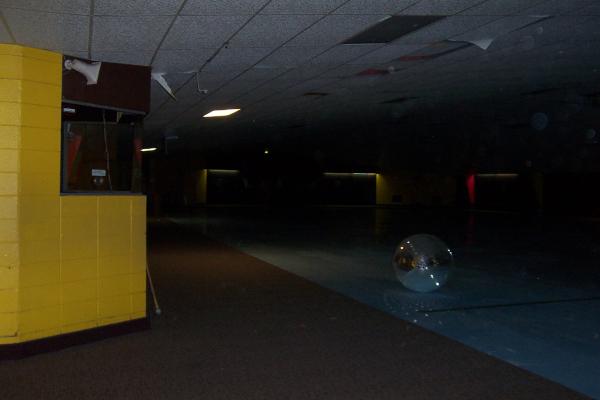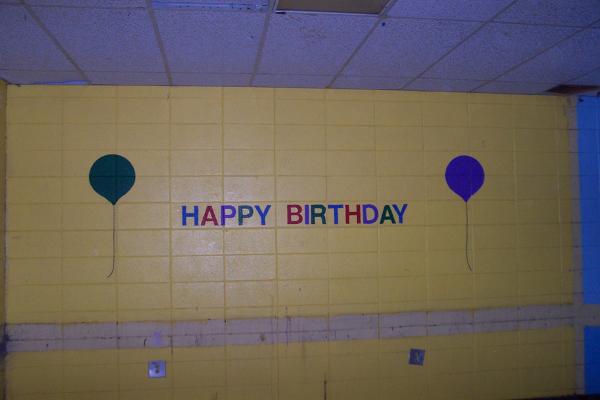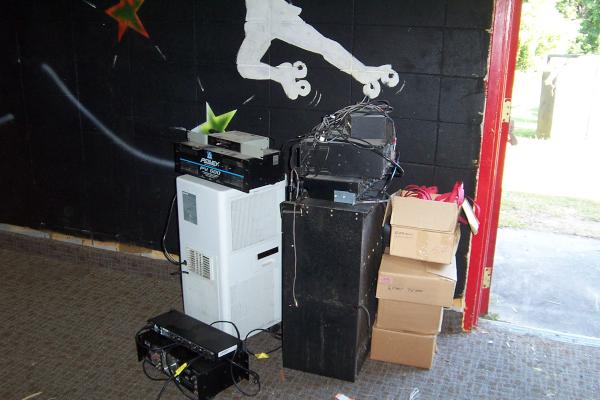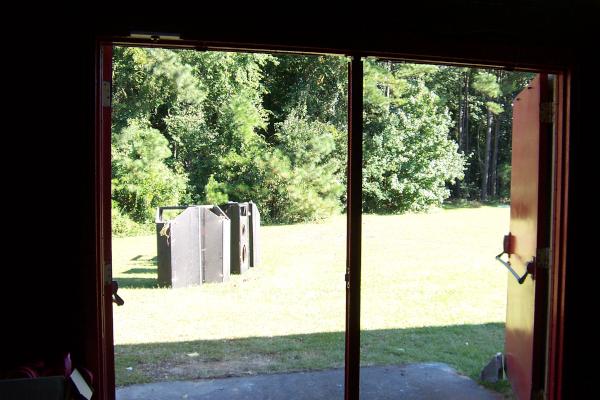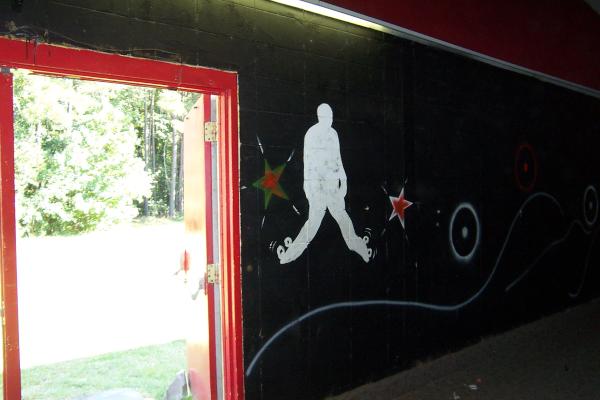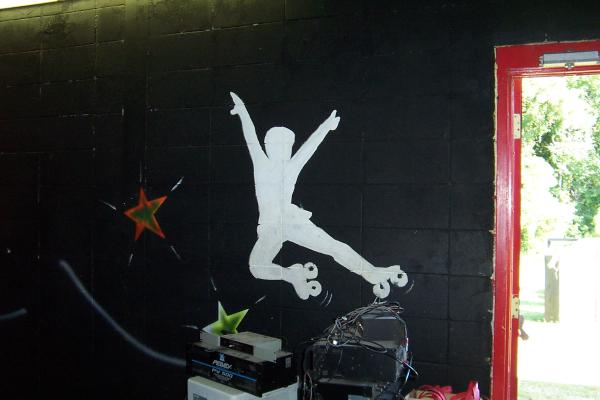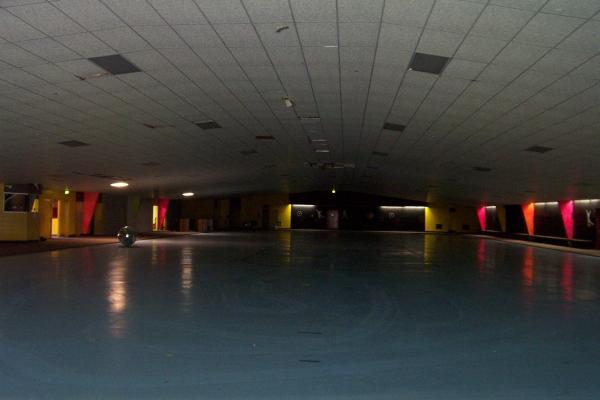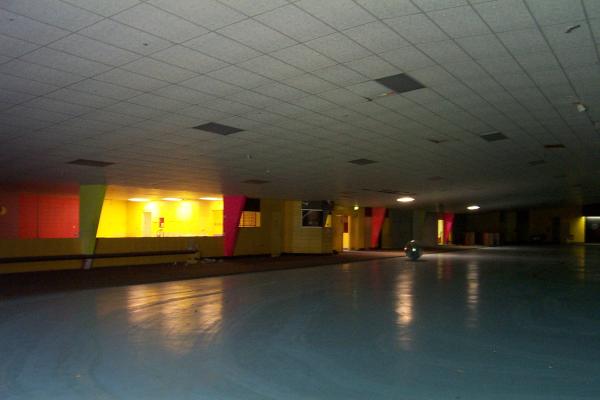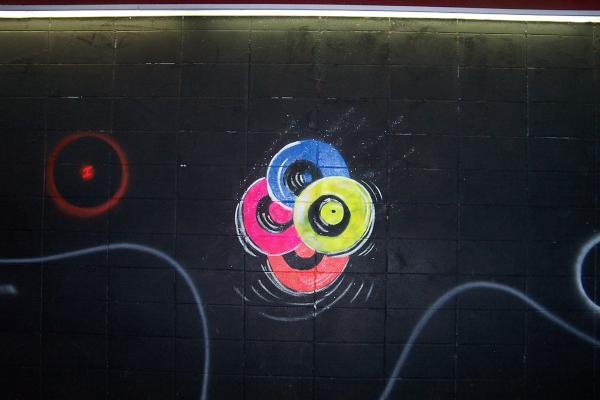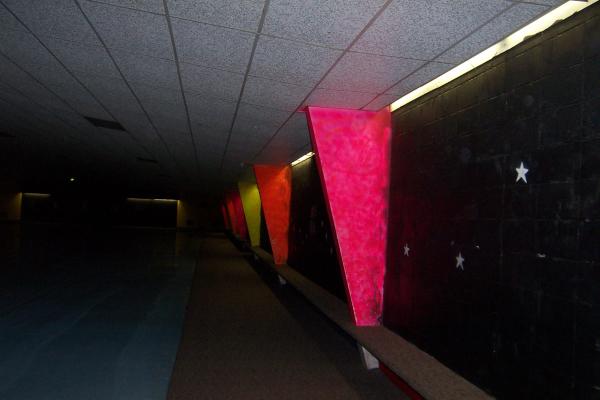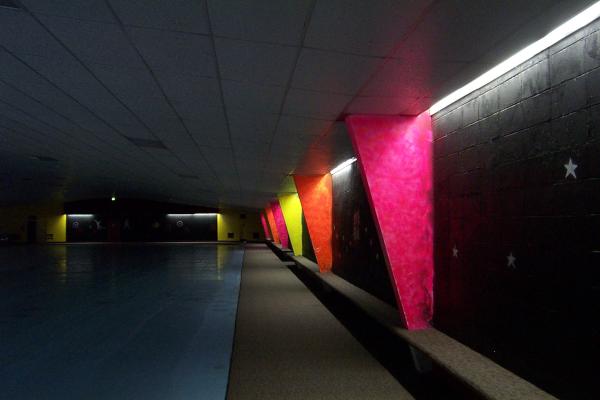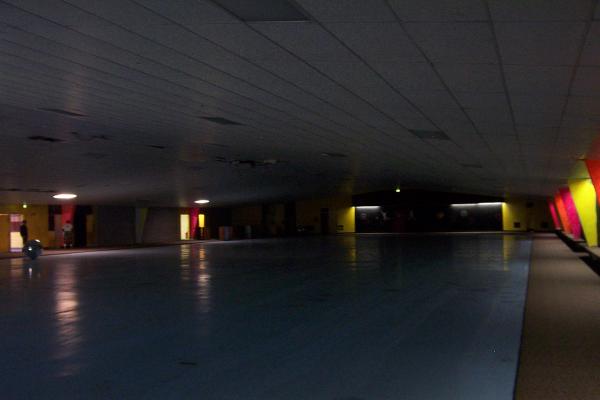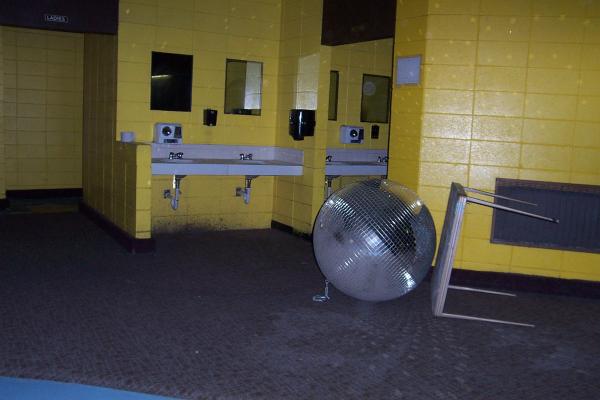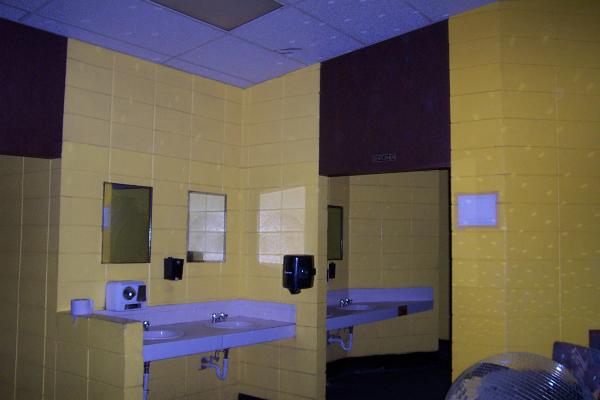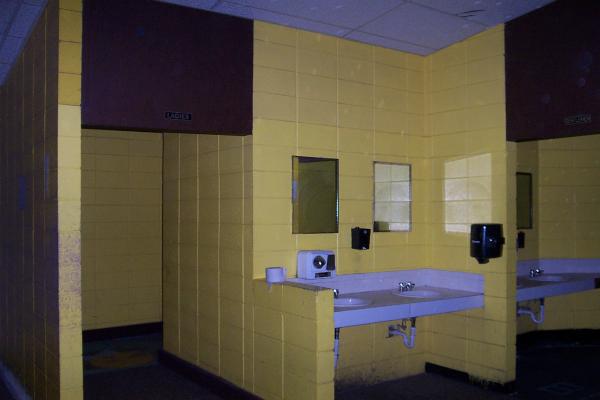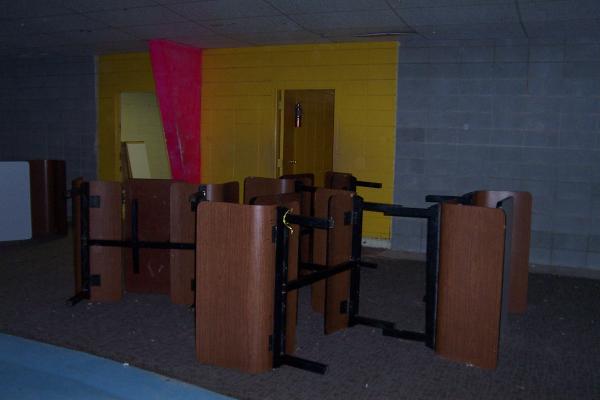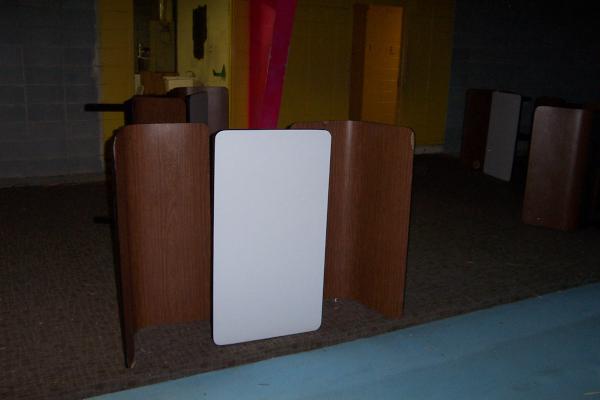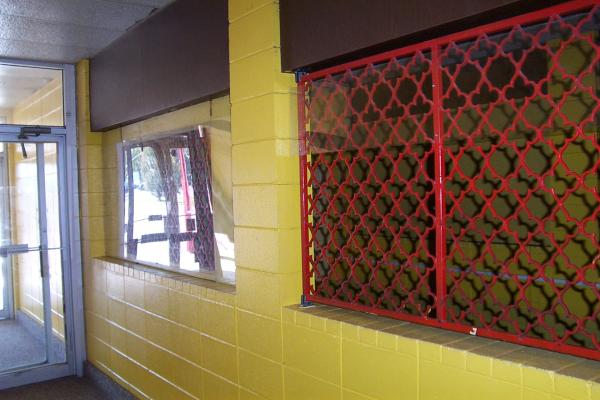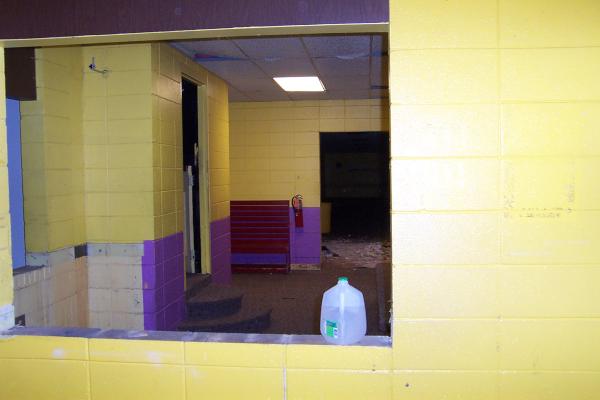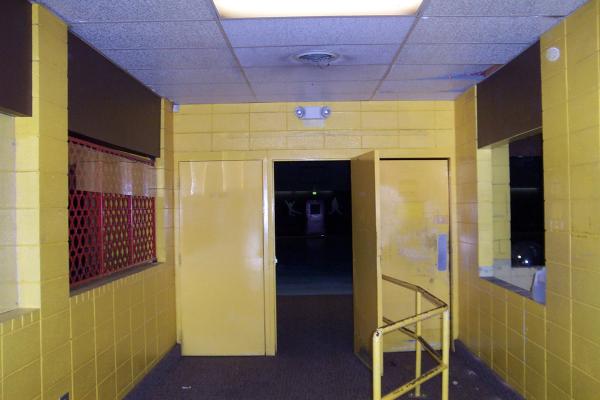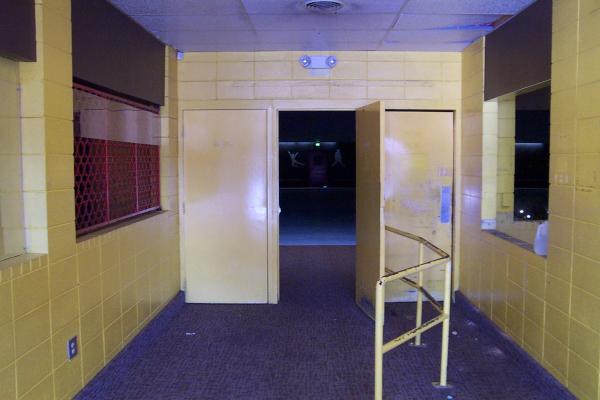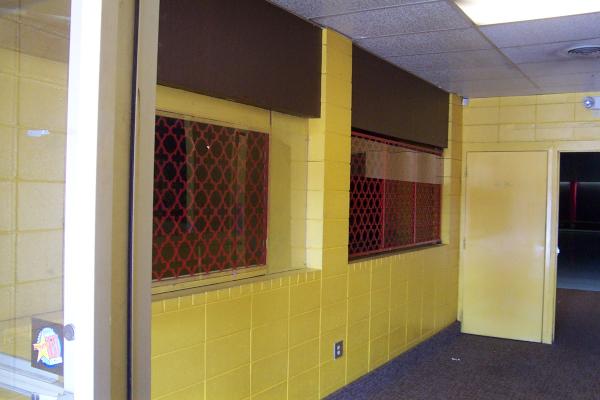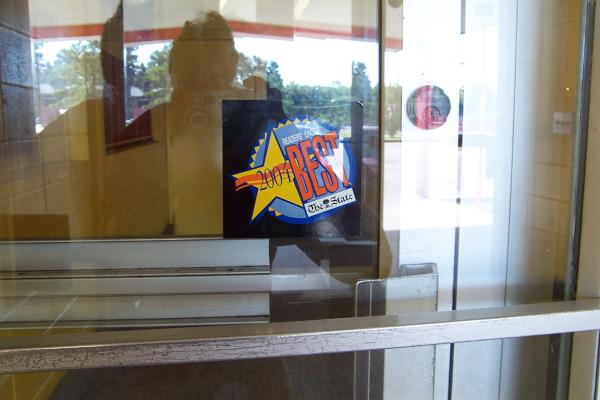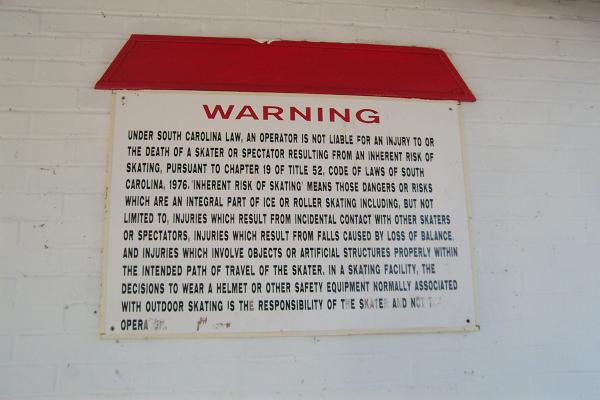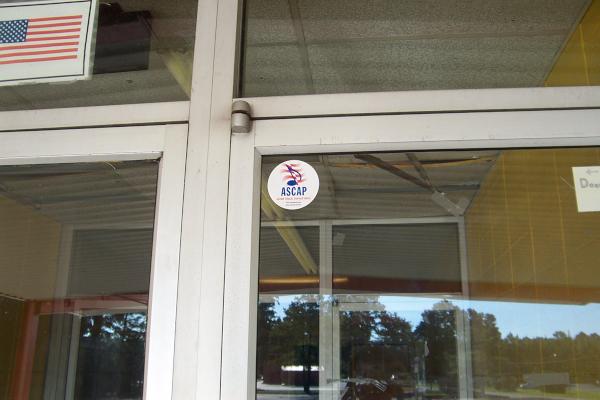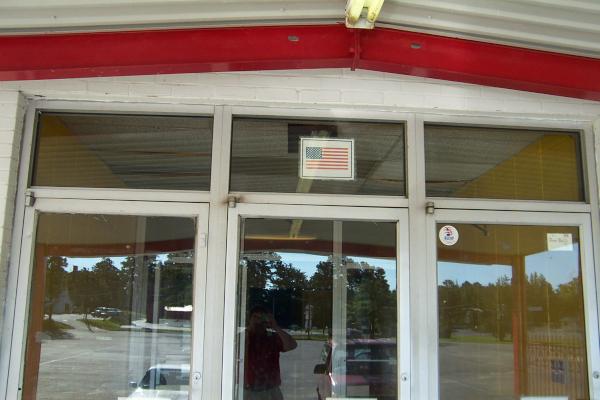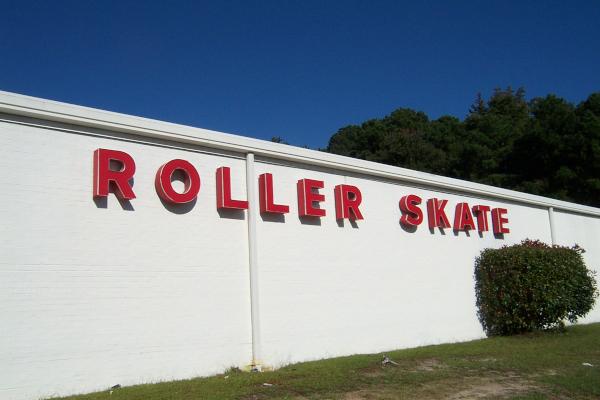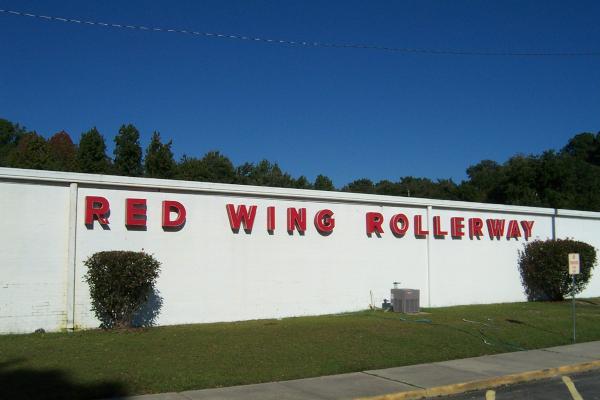 UPDATE 31 March 2009:
Well, the Redwing building is open again as KNC Trading one of those companies you see but that you're never sure exactly just what it is that they do. They've preserved about as much of the Redwing sign as we could reasonably expect (probably because since they don't do retail business, a spiffy new sign to lure customers is a useless expense).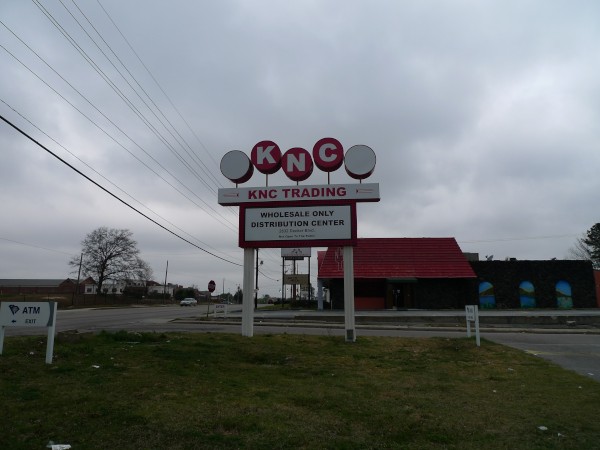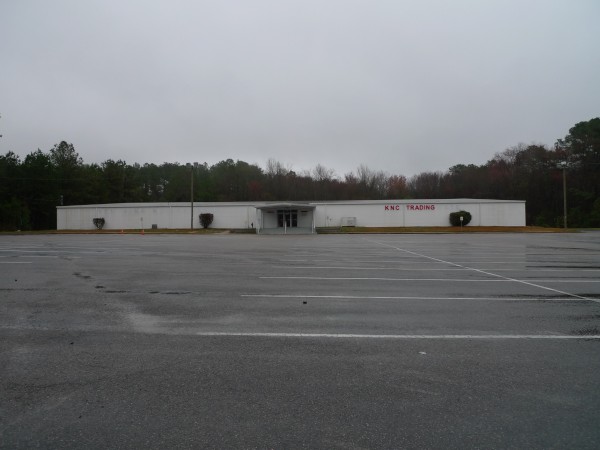 UPDATE 13 July 2009: If you enjoyed this blog post, you may be interested that some of the images are available from the Columbia Closings web store.
UPDATE 10 August 2022: Adding map icon.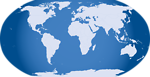 90 Responses to 'Red Wing Rollerway, 2632 Decker Blvd: April 2008 (for sale), Sep 2008 (closed)'
Subscribe to comments with RSS or TrackBack to 'Red Wing Rollerway, 2632 Decker Blvd: April 2008 (for sale), Sep 2008 (closed)'.
Leave a Reply