Posted at 11:44 pm in Uncategorized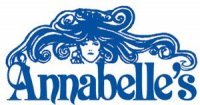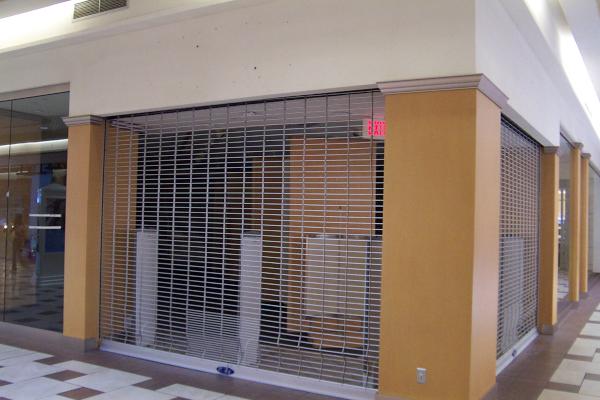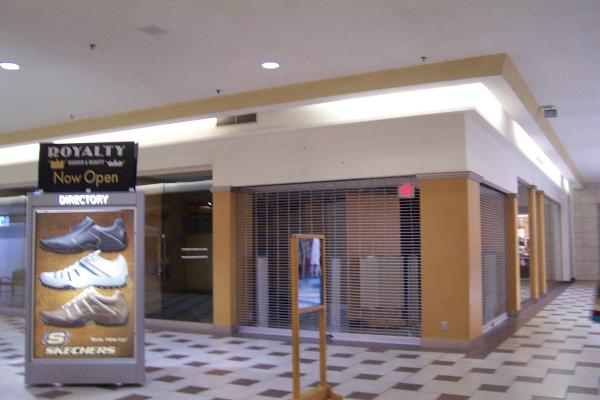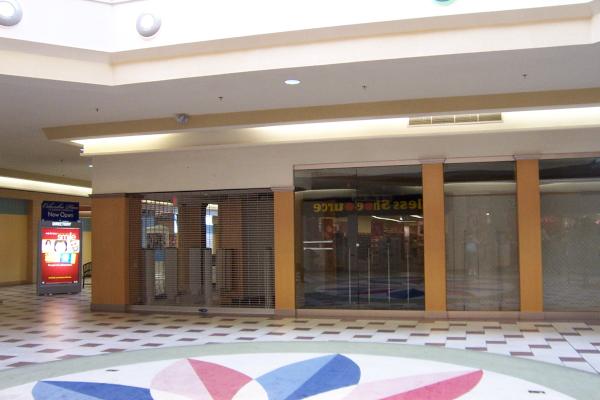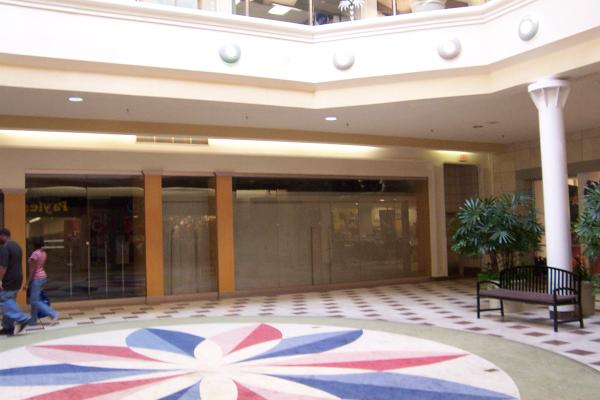 Annabelle's was a casual dining restaurant something like a Friday's or Bennigan's which seemed to speciaize in mall locations. I'm not sure if the chain is still around, but the two that were in Columbia are long gone and I'm responsible.
OK, not really, but I did have a one-man boycott going in the mid to late 1980s. I had always enjoyed eating at Annabelle's. I wasn't too interesting when they started a "Chicken Around The World" promotion because I don't eat chicken, but as I was dining there one day, I came across a promotional display on my table. It was a cardboard rectangle with a chicken dish on each of the four sides. As I recall, there was a French dish, and Italian dish, a Mexican dish and a Chinese dish. Each dish was "presented" by a cartoon Chicken designed to represent each country. The French, Italian and Mexican chickens were fine -- they were dressed in costumes meant to invoke each country, but were good looking cartoon chickens. The Chinese chicken had buck teeth and glasses. Perhaps I was over-sensitive since I had just started working in the software field, and a lot of my new friends and co-workers had Asian ancestry, but it seemed to me that the 1980s were way too late for something like that, and that it should be possible to do a Chinese chicken character that was innocuous as the others. I wrote a letter to the company and never heard anything back, and the next time I went in, the table displays were still there, so I took Annabelle's off my list. In retrospect, I'm sure the chain honcos never got my "crank" letter, and that probably the art approval didn't even go up that high in the first place, but there were plenty of other places to eat and I did.
These pictures are of the downstairs of the Columbia Mall location. This location of Annabelle's was interesting in that that it occupied two floors, though only the bottom floor had an entrance. As I recall, there were stairs inside -- I'm unsure if there were an elevator or not. The Dutch Square location was only one floor and was on the main corridor across from the record store coming in from a Dutch Square Boulevard side entrance.
UPDATE 15 August 2009: It is going to read a bit awkwardly, but I am combining the separate post I did (for some reason..) on the Dutch Square Anabelle's by itself with this one. I'll also move those comments here as well. Also, I'm putting the Anabelle's logo as found by commenter Melanie at the top of this post. So here goes: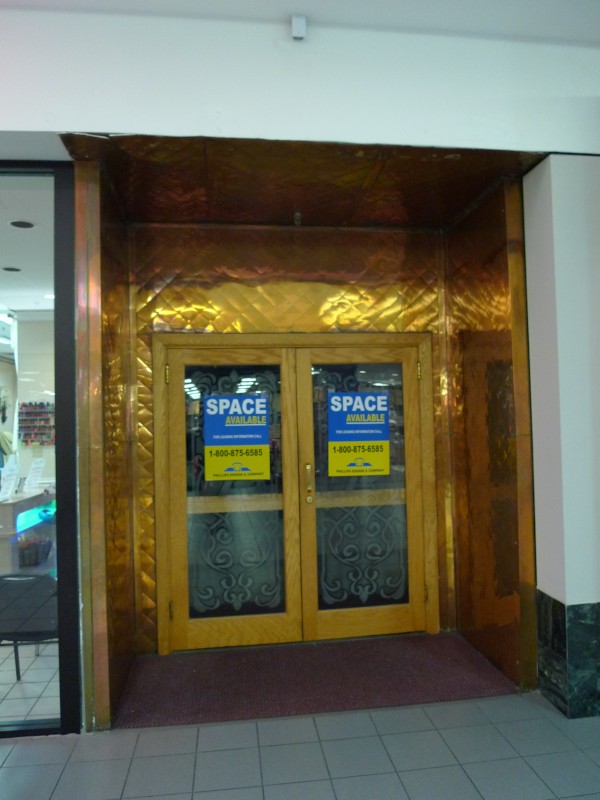 I've written about Annabelle's before, but I was in Dutch Square recently, and saw the old door, so I decided to give the Dutch Square location its own post. I don't have much to add to what I said initially, but for some reason or other, I think I had more meals with friends at this location than at Columbia Mall. Perhaps it had to do with seeing movies at the original Dutch Square Theater. At any rate, I always thought this copper-sheet doorway was a classy touch!
As far as I know, nothing ever followed Annabelle's into this space.
UPDATE 2 November 2009: Well, the old Annabelle's space at Dutch Square will be getting a new tenant: Burger Time Chargrill & Bar. Good!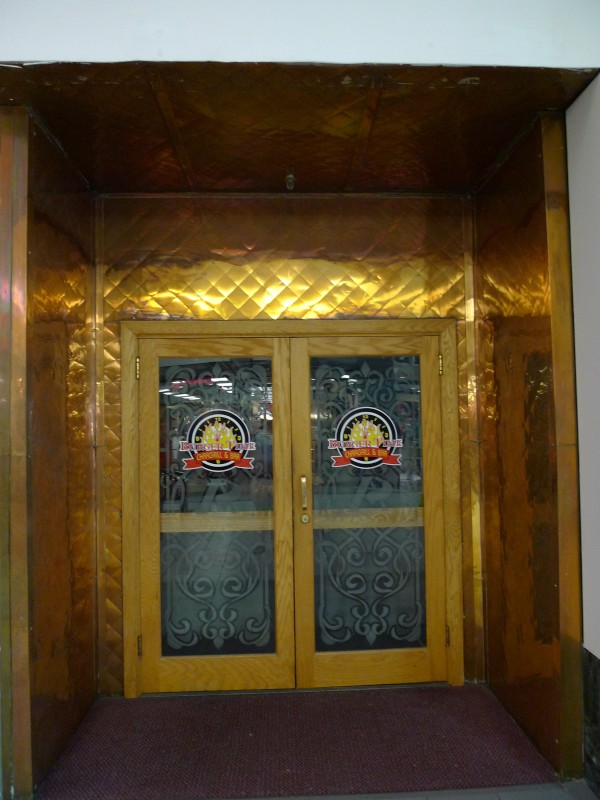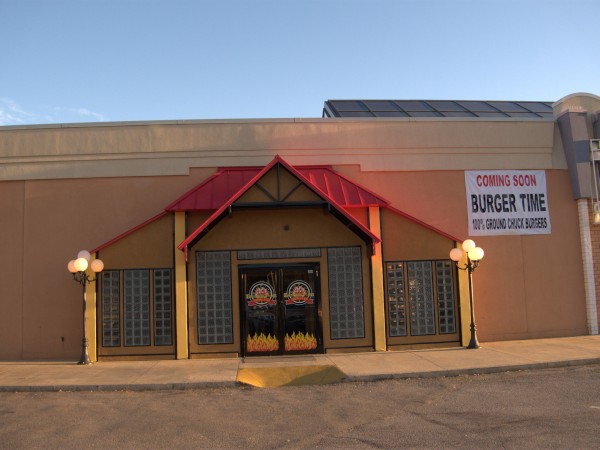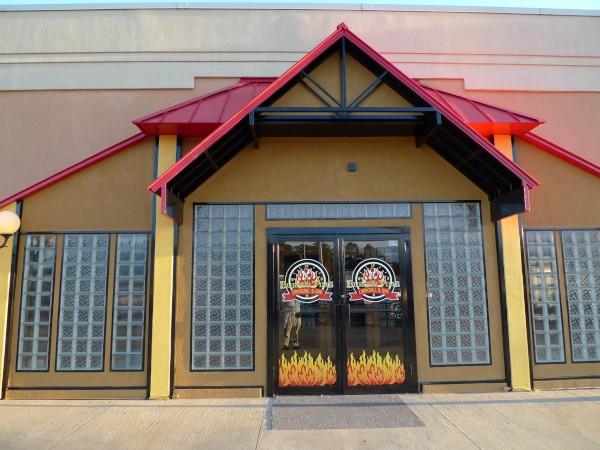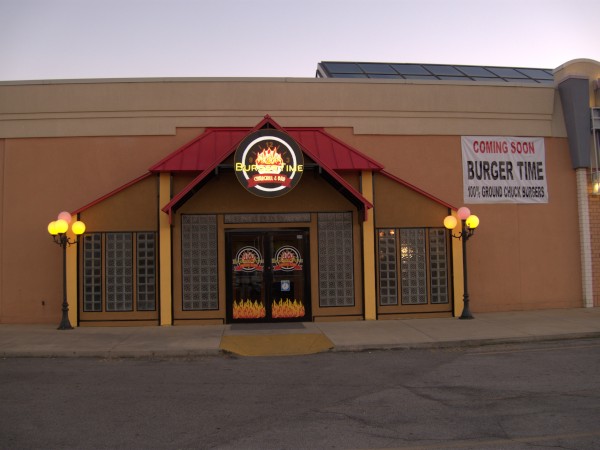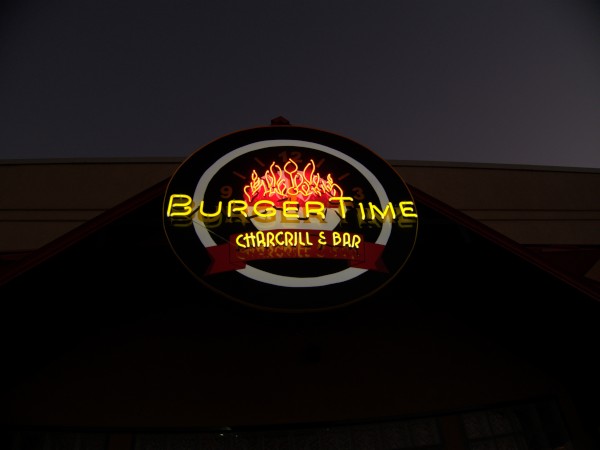 UPDATE 18 November 2009: Added two more photos of Burger Time
44 Responses to 'Annabelle's, Columbia Mall & Dutch Square: 1990s'
Subscribe to comments with RSS or TrackBack to 'Annabelle's, Columbia Mall & Dutch Square: 1990s'.
Leave a Reply