Archive for the 'Hopkins' tag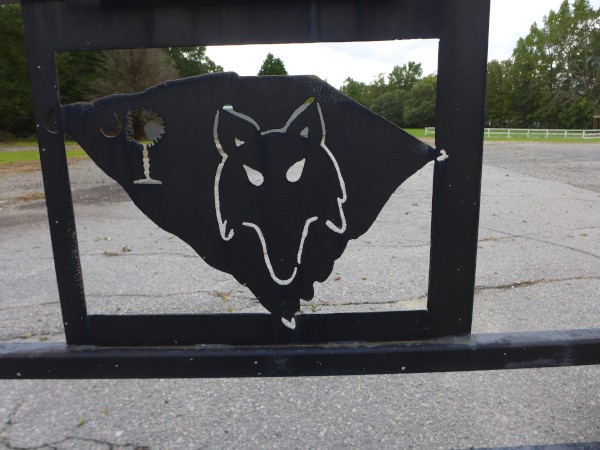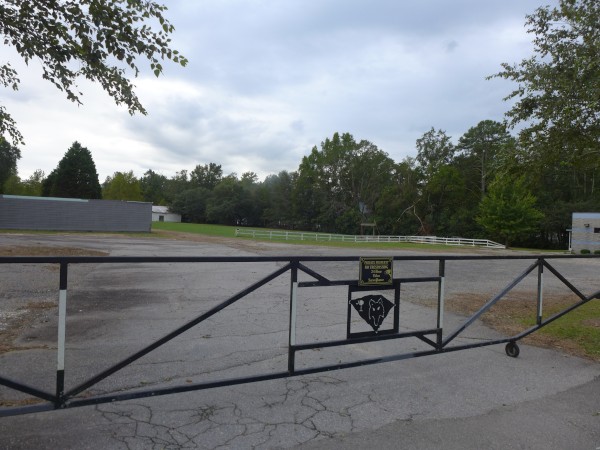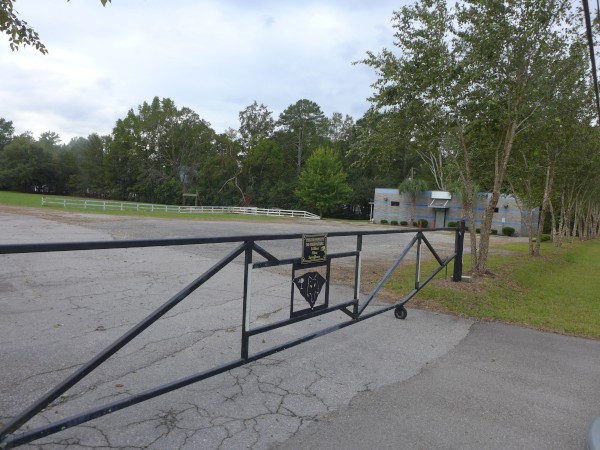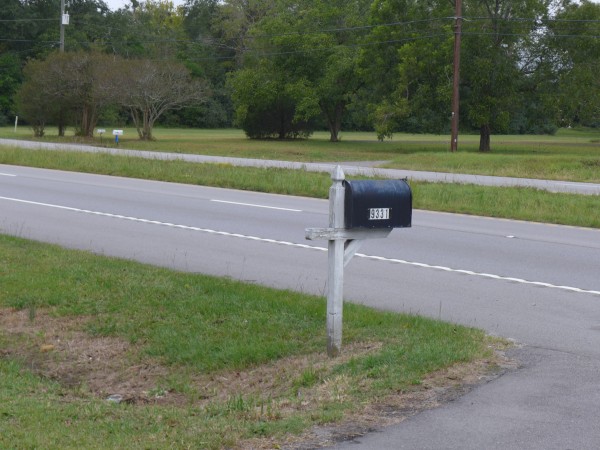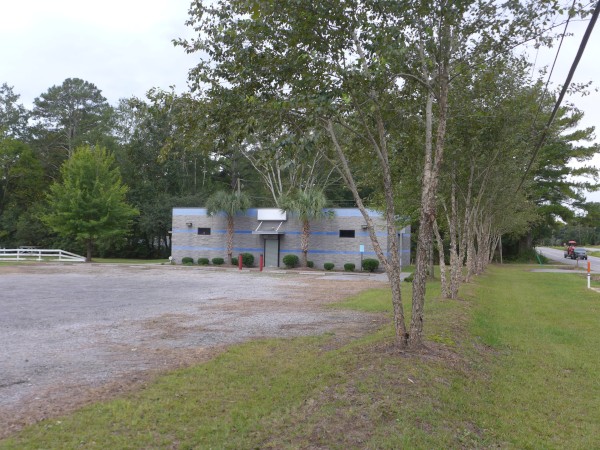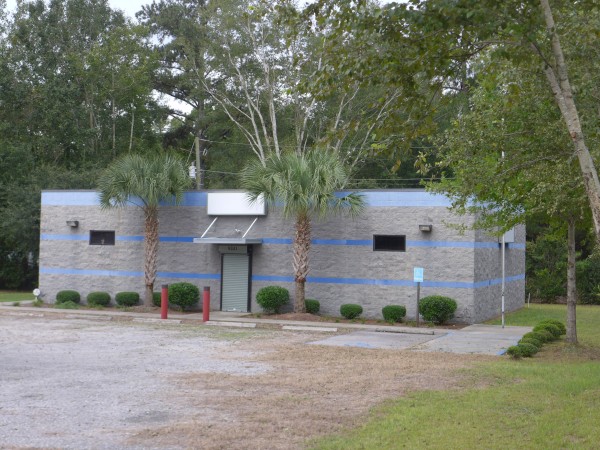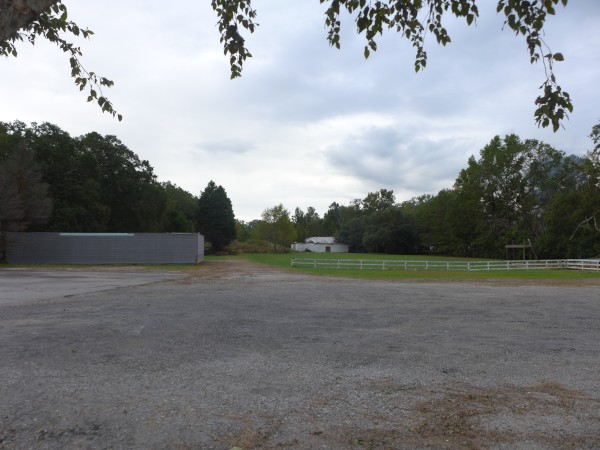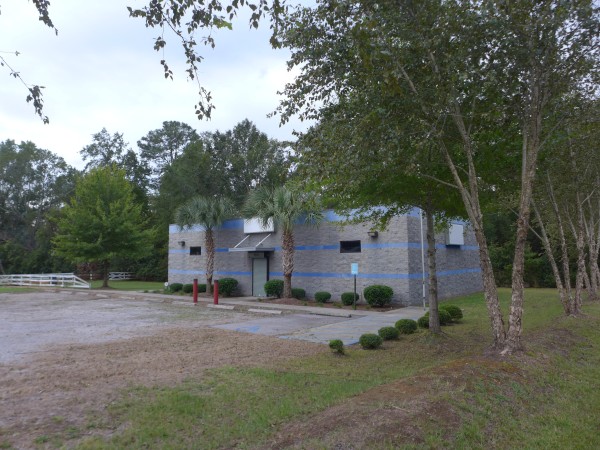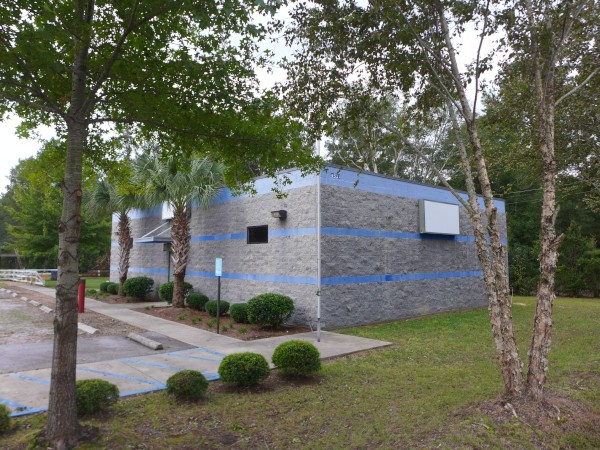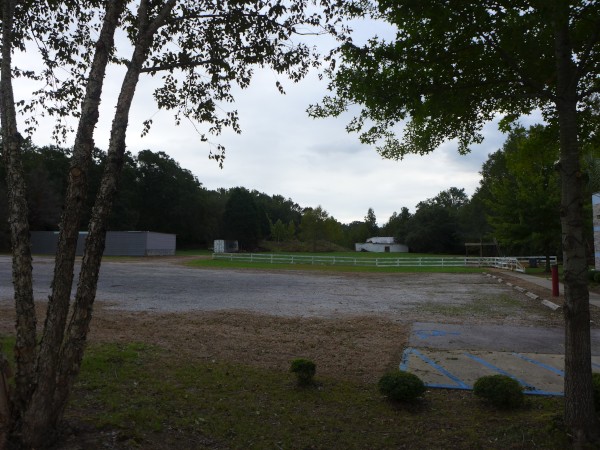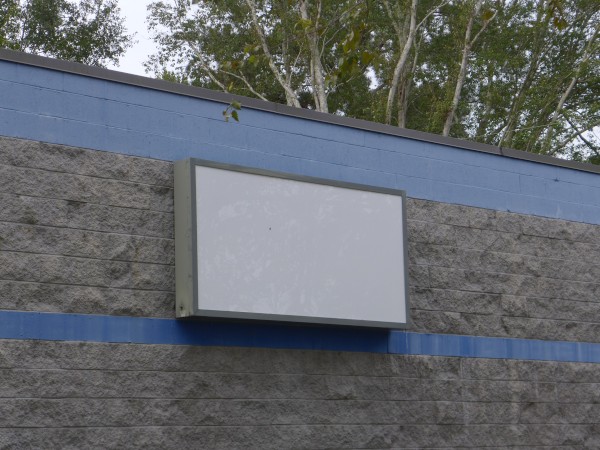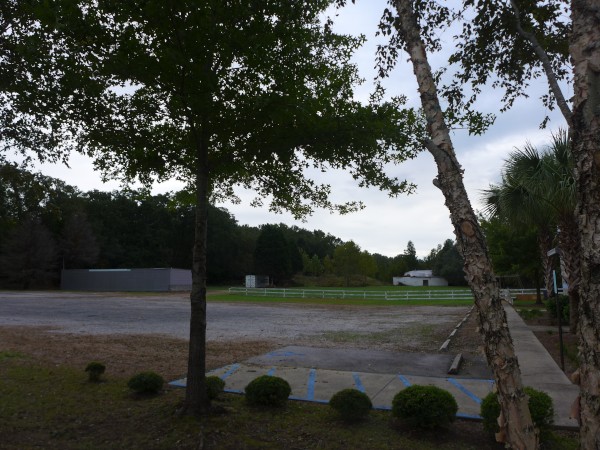 I believe that Swamp Fox Armory is basically in the same location at the old Wateree Arms though there is a slight address difference, and of course that building was torn down.
According to their Facebook, they have been "currently closed" since March of last year. As the signage has been taken down or reversed, I wouldn't expect them to re-open at this point.
(Hat tip to commenter badger)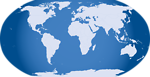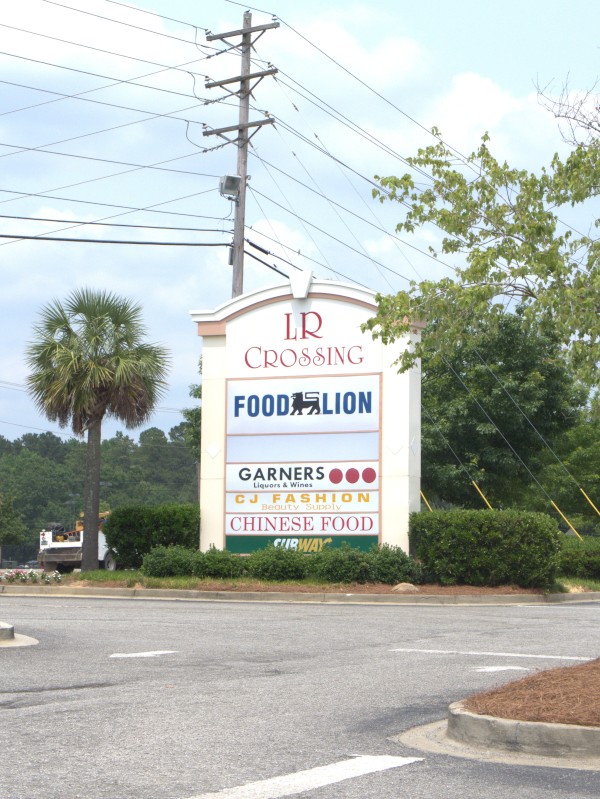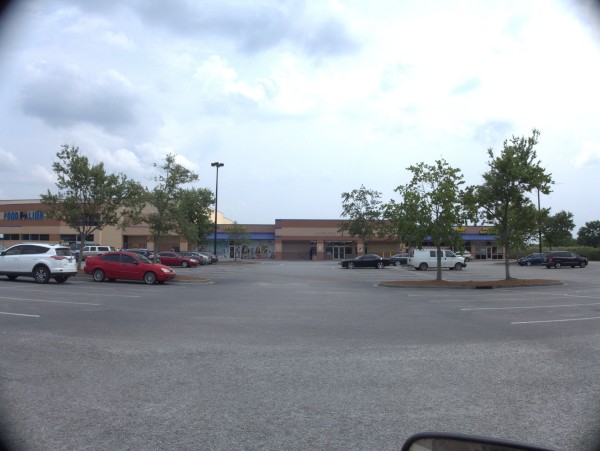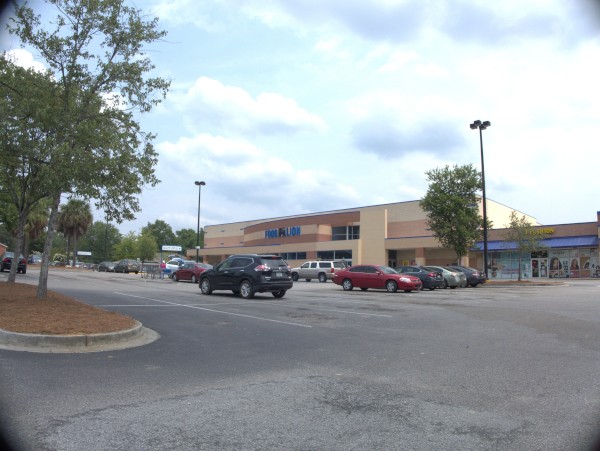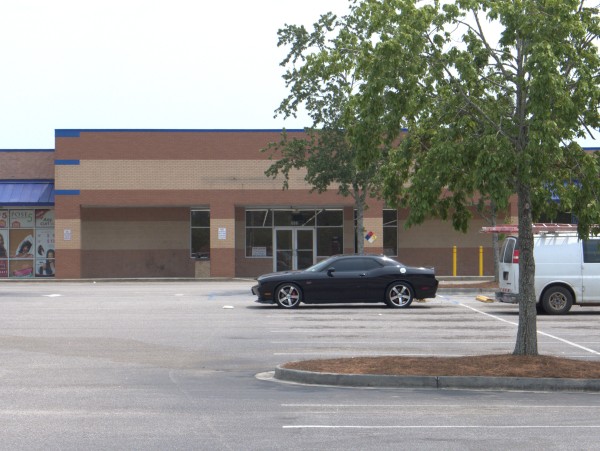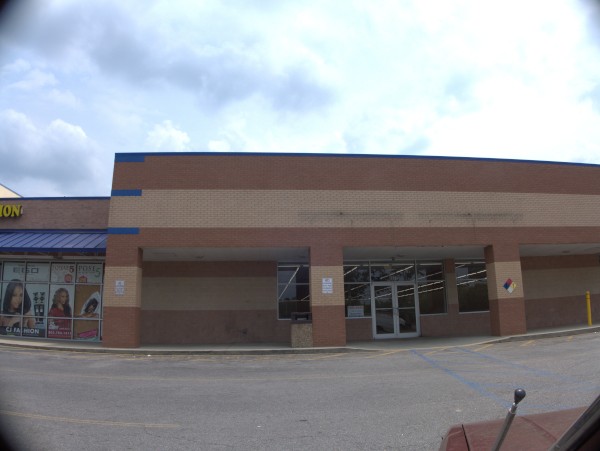 I like Dollar General well enough. It's kind of like a slightly down-market drugstore without a pharmacy, and can be easier to zip in and out of than a Wallgreen's and much easier than a Walmart. I'm not sure what the problem here was. It could be that they just want to build a freestanding store in the area as that is what most of their new stores are, and the area is building up. On the other hand, maybe it's not built up enough and they weren't making any money. (In other words: I don't know!).
There are some good exterior and interior pictures of the store in operation here.
(Hat tip to commenter badger)
UPDATE 12 June 2019 -- Adding "Moved" to the post title as it turns out this Dollar General has moved to a new freestanding store per the comments.
UPDATE 11 July 2019 -- Here is the freestanding new location around the corner: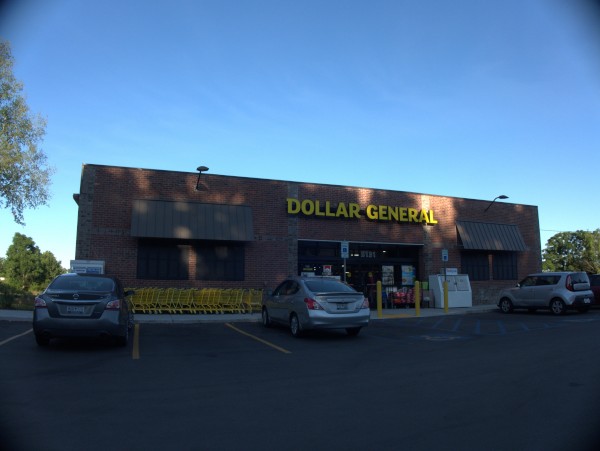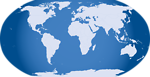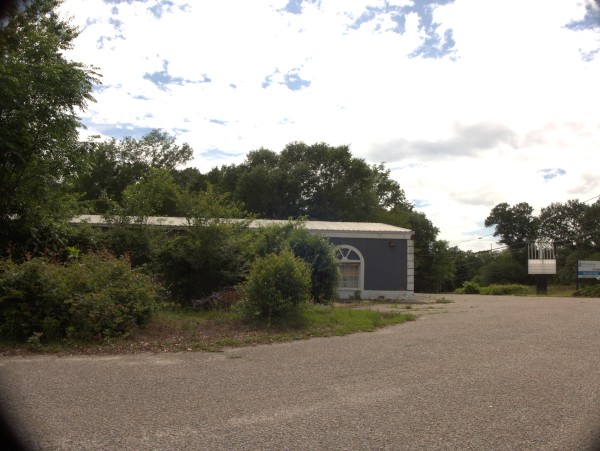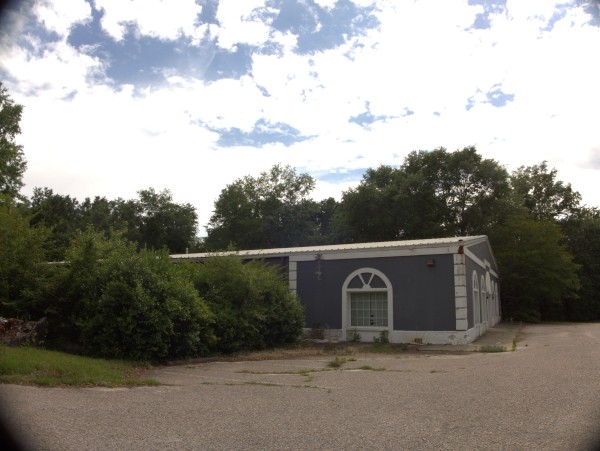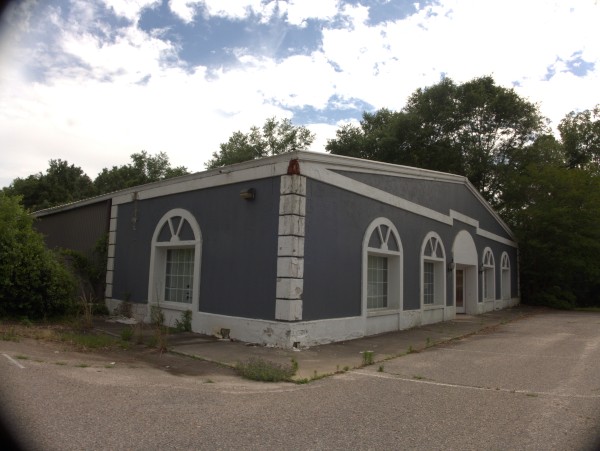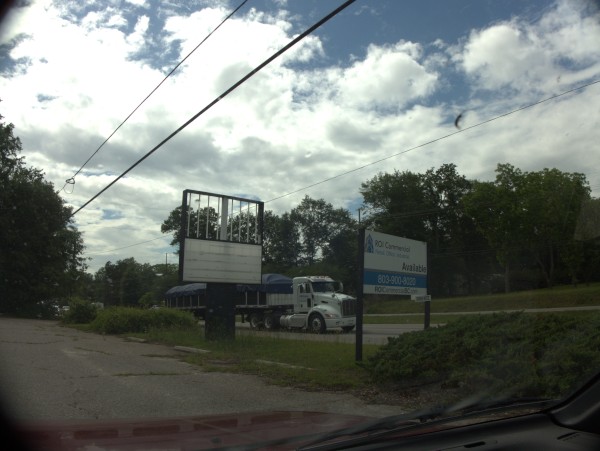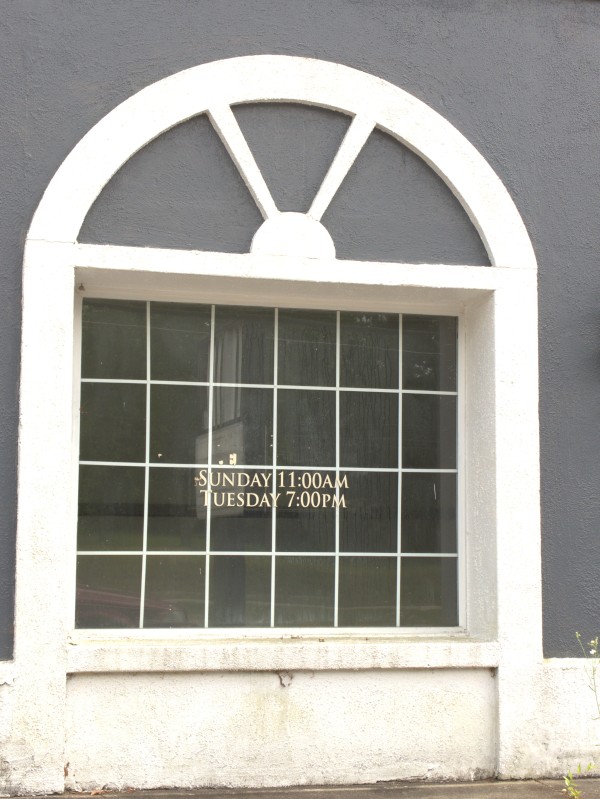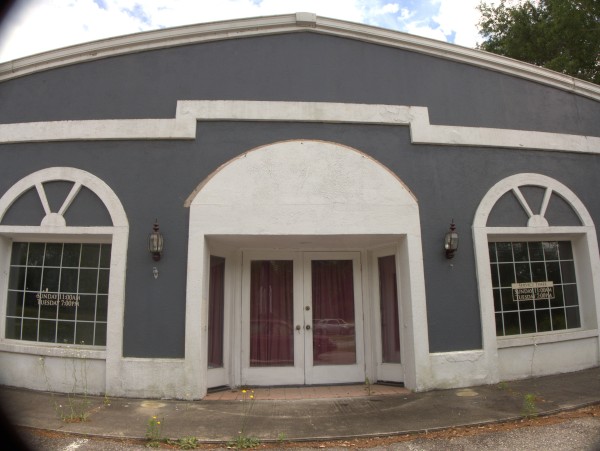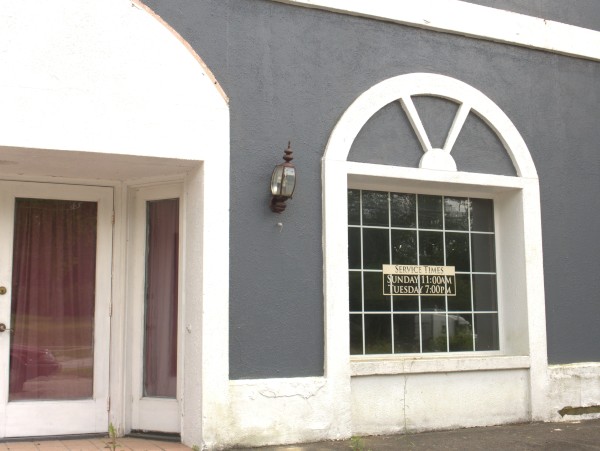 This former church & retail building is on the south-west corner of Garners Ferry Road & Horrell Hill Road. Judging from the date Google attaches to the LoopNet listing it has been vacant for somewhat over a year. You can see it in operation as Jars Of Clay in Google Streetview. (The Church is currently meeting at the Hampton Inn at I-77.).
This property is across the street from the former Somewhere In Time / Perkin' Beans location.
UPDATE 4 October 2022 -- Something is going on at this site: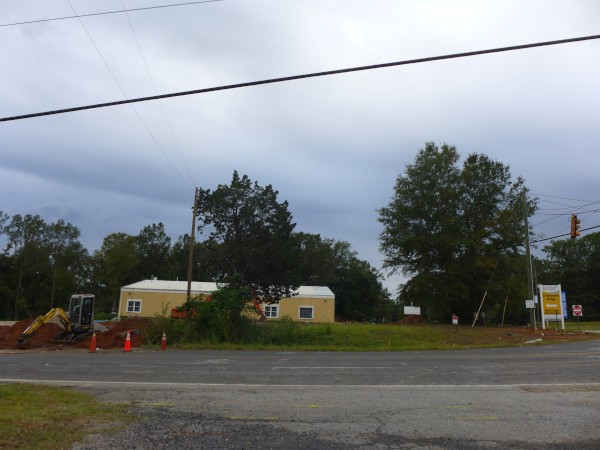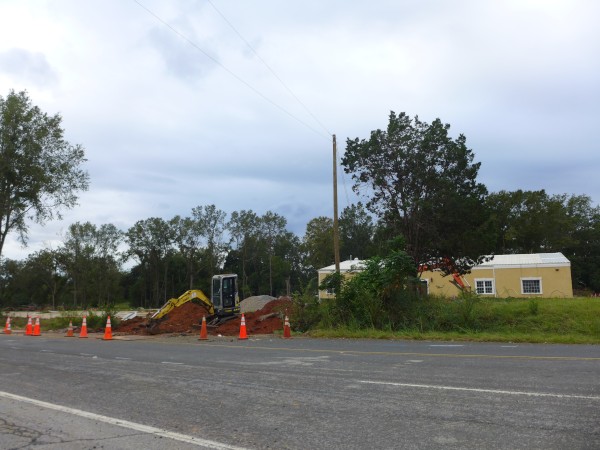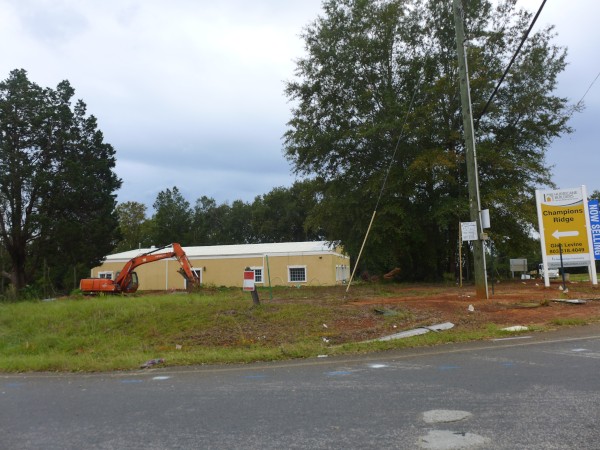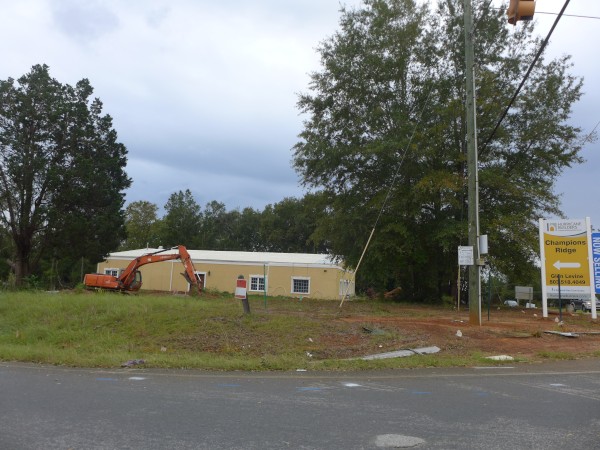 Also updating tags and adding map icon.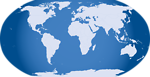 Posted at 11:47 pm in Uncategorized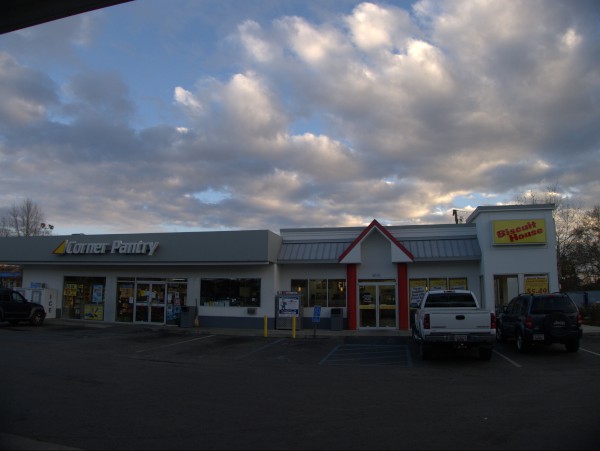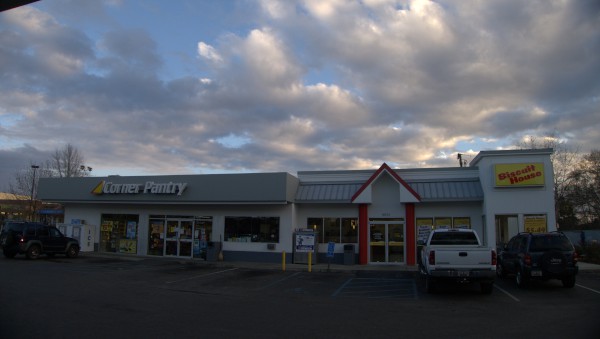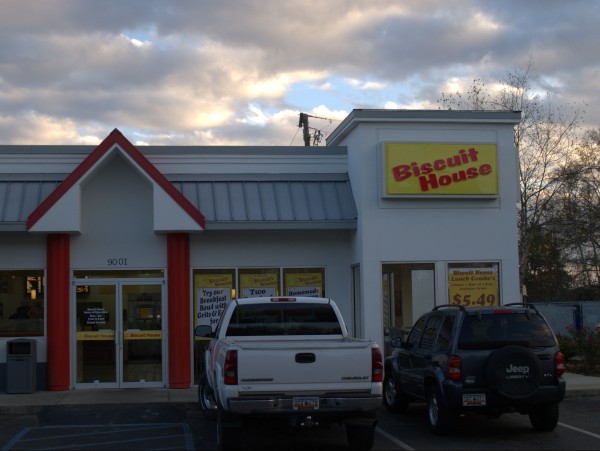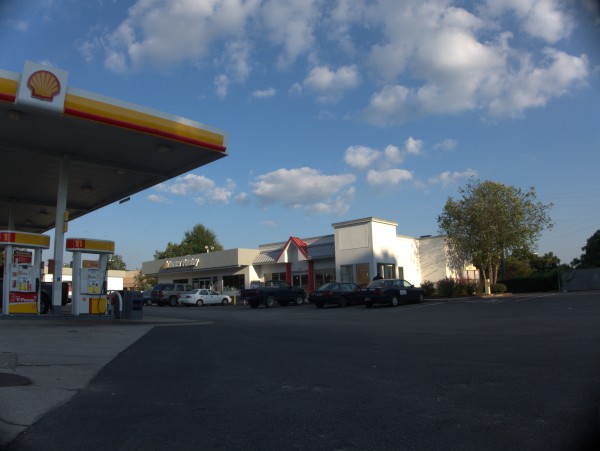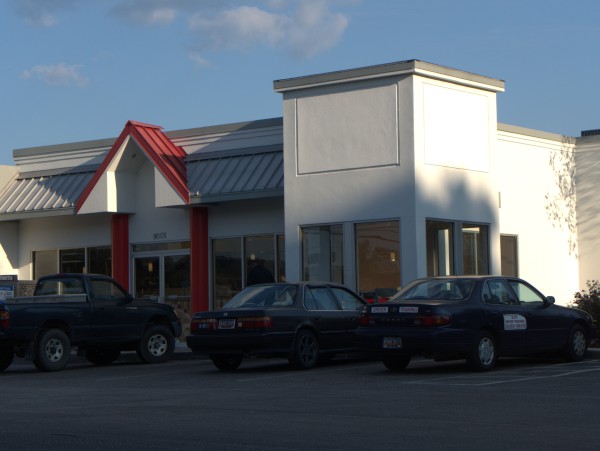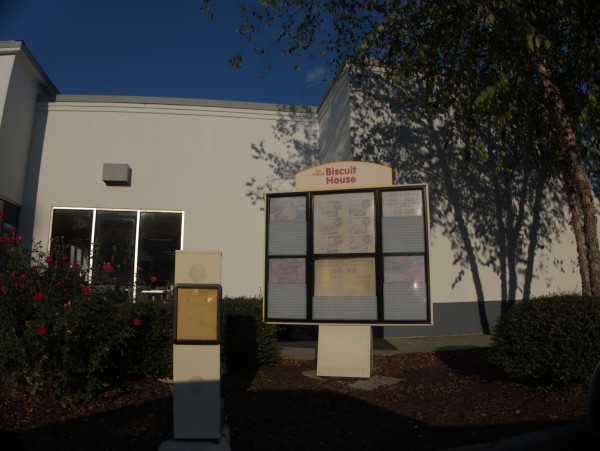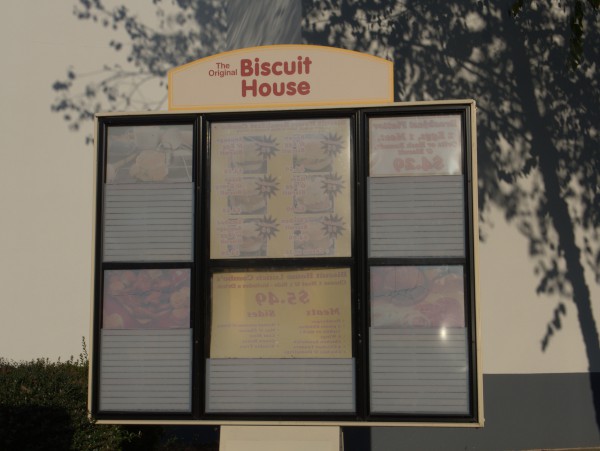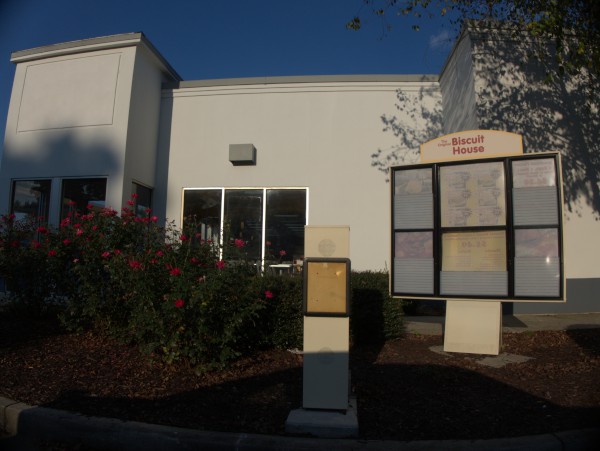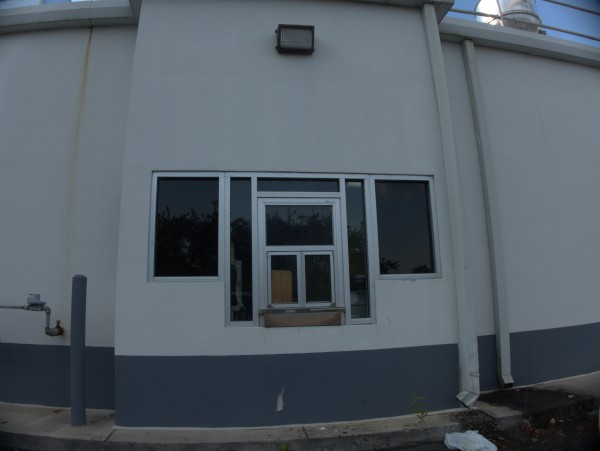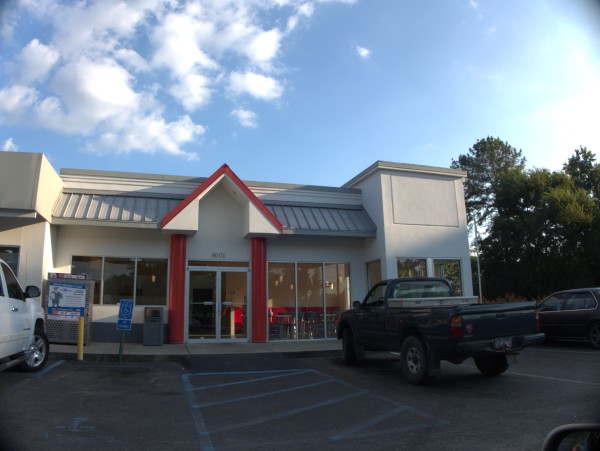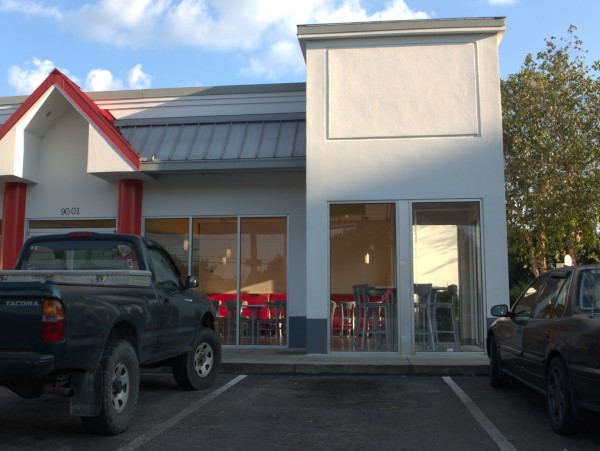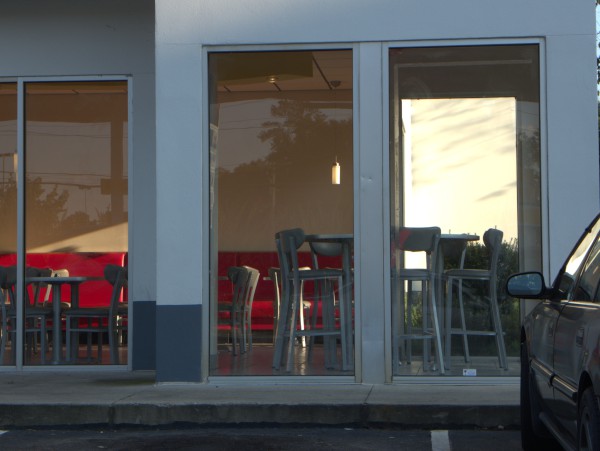 When the original Biscuit House on Bluff road closed, there was an announcement that someone had bought the brand rights so as to open new Biscuit House locations inside convenience stores, much as Subway and Blimpie do. I believe that this one, in a Corner Pantry at the corner of Garners Ferry Road and Lower Richland Boulevard was the first such, and it opened sometime after March 2012. Somewhere, I have a picture of this location in operation, but can't put my hands on it right now. At any rate, as far as I know, this just leaves one other, in Irmo, from this initial roll-out.
(Hat tip to commenter Midnight Rambler)
UPDDATE 8 October 2013: As promised, I have found and added the pix of the place in operation.
Posted at 12:39 am in Uncategorized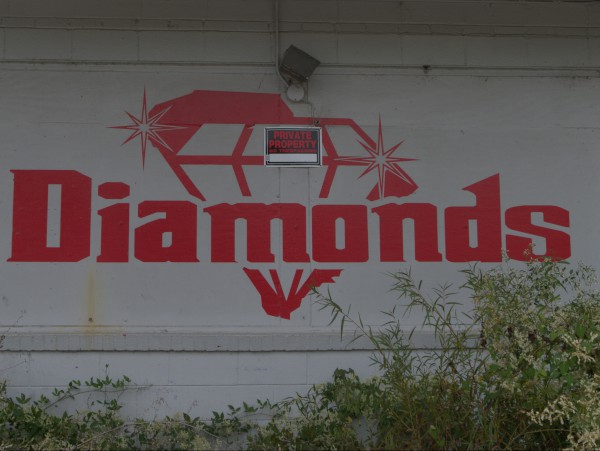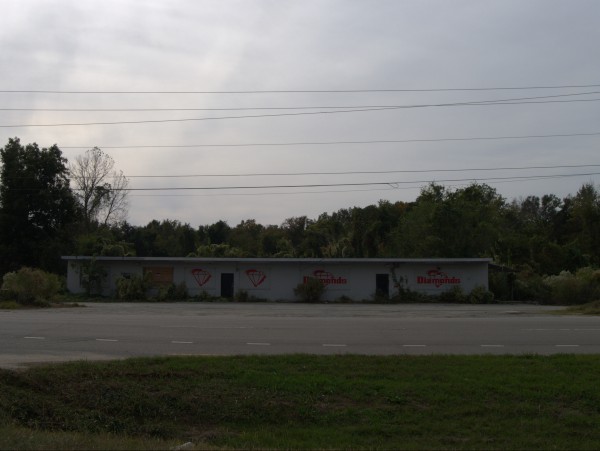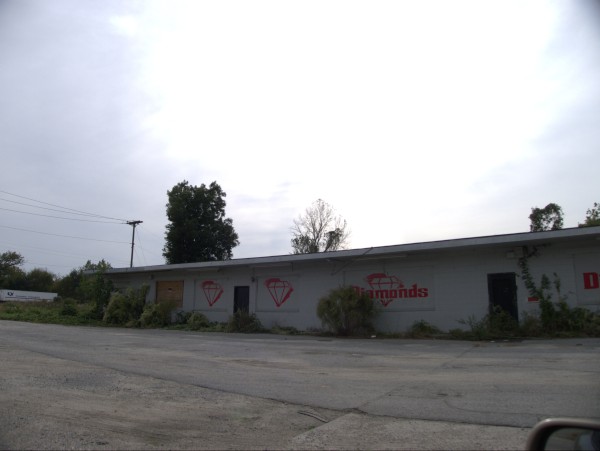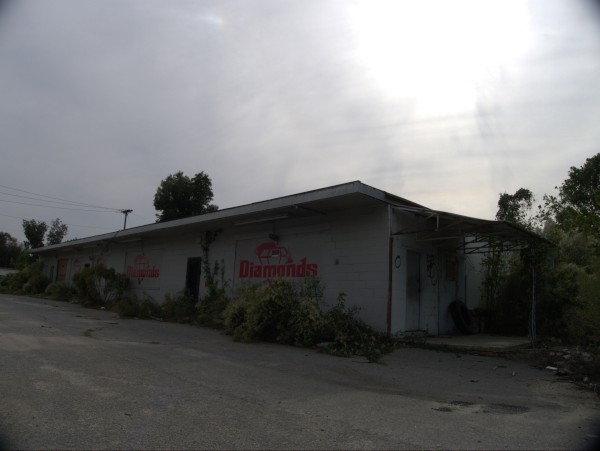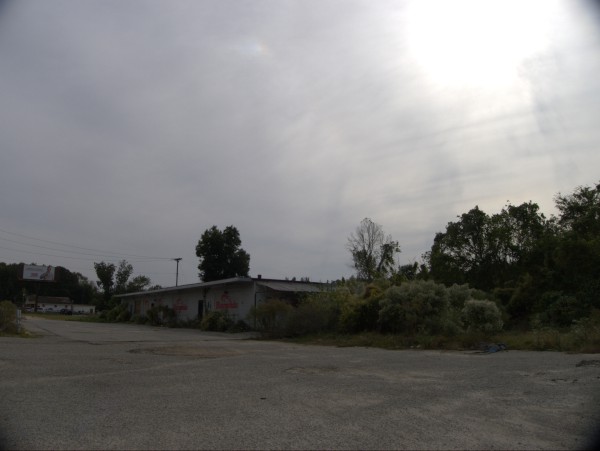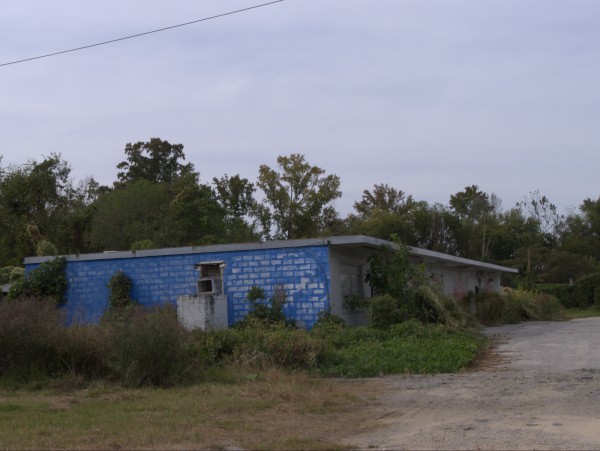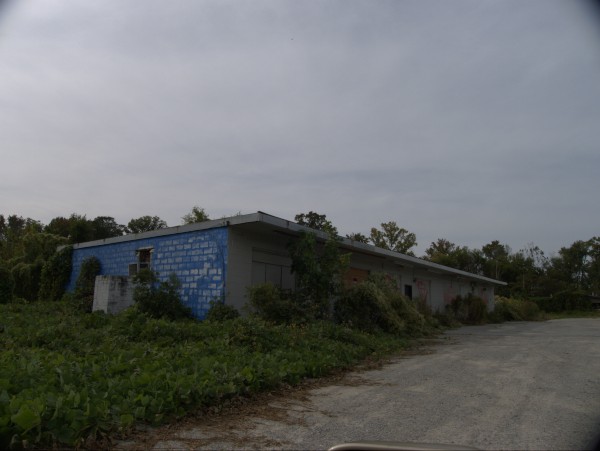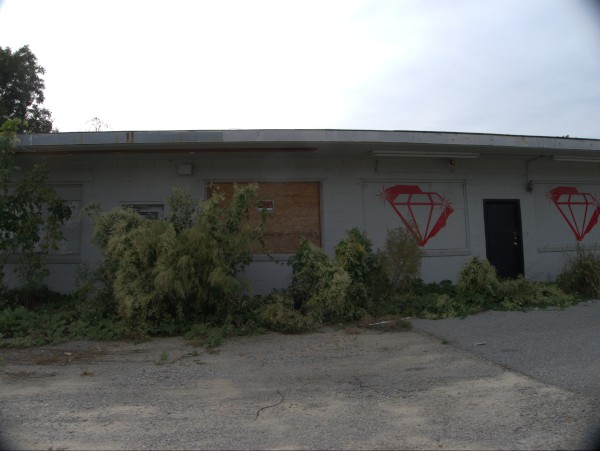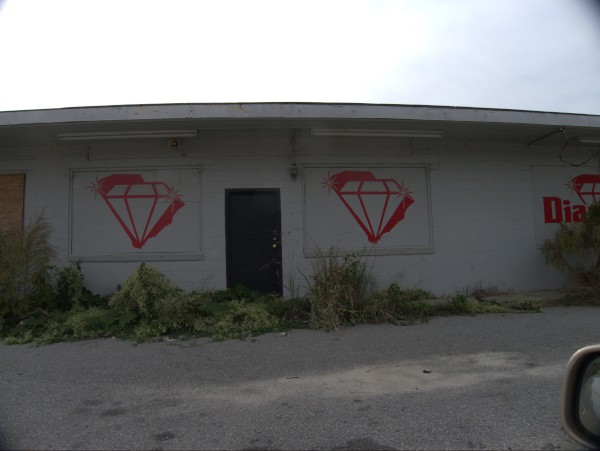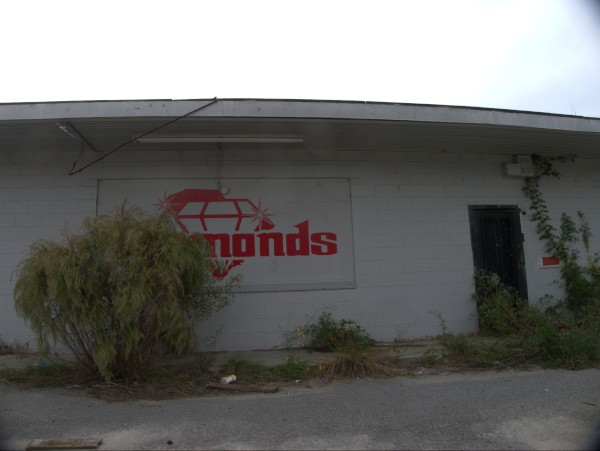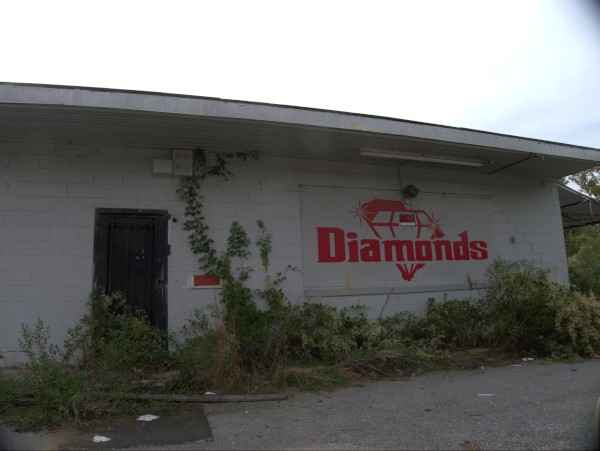 I noticed this defunct strip club on Bluff Road the other day, on the west side of the road just south of the I-77 exit.
According to what I can find, it has been several clubs, the last of which Diamonds was in business as recently as 2009, but from the state of the building, nobody has done any maintenance since then. (Though it is still in better shape than Liquids).
The names raise some interesting questions. For instance, there was a Diamonds on Berryhill Road. Is there a connection? And: If this was Pleasers 2, where was Pleasers 1?
It is next door to a building even more decrepit about which I will try to find something out so I can eventually do a closing for it as well.
UPDATE 29 October 2012: Commenter tonkatoy says that back in the 70s, this was The Cricket Club. Bit of a sticky wicket, that!
Update 5 November 2012: Well one of the questions above is answered. Commenter BMJae says that the club was named Pleasers and then was closed due to fire, taking the name Pleasers 2 upon reopening after repair and remodel. I have added the name Pleasers to the post title.
Update 20 August 2014 -- This building is not long for the world, in fact it apparently was scheduled to be demolished on 12 August, but said demolition has not yet happened. Interestingly the demolition order gives the address as 3009 Bluff Road, which is not what I found previously with google (ie: 3028 Bluff Road), but it seems authoritative so I am changing the post title to reflect that. Also interestingly, the door was open..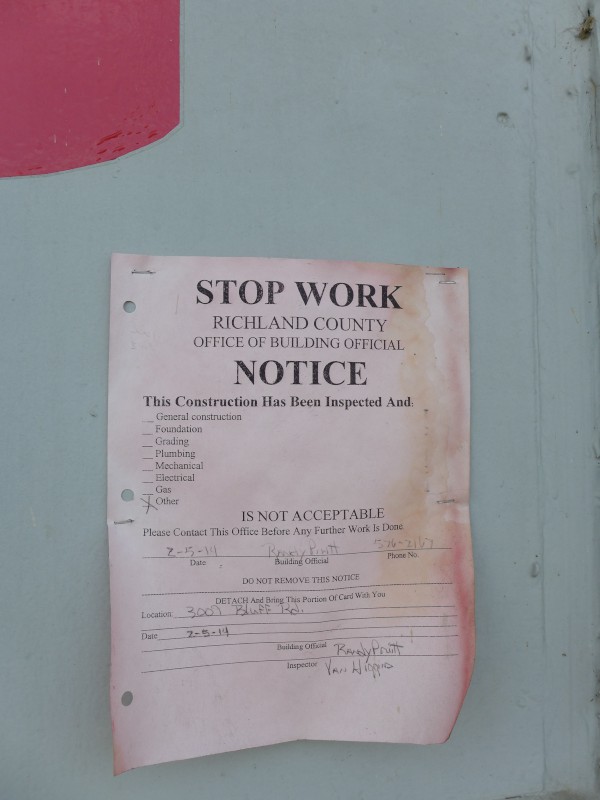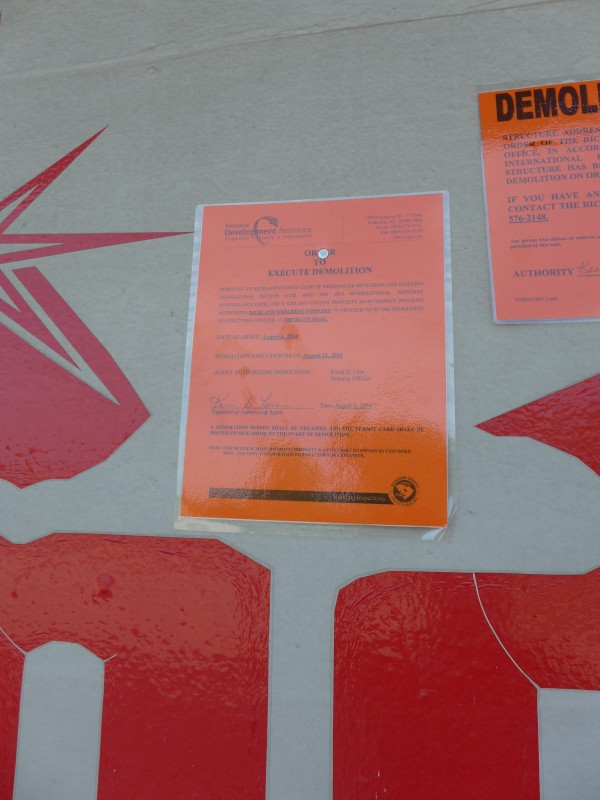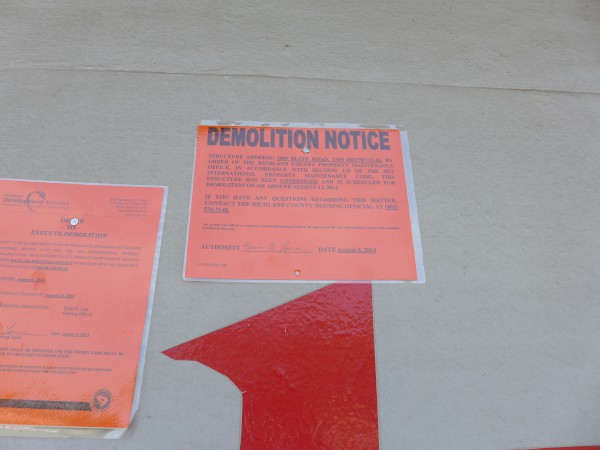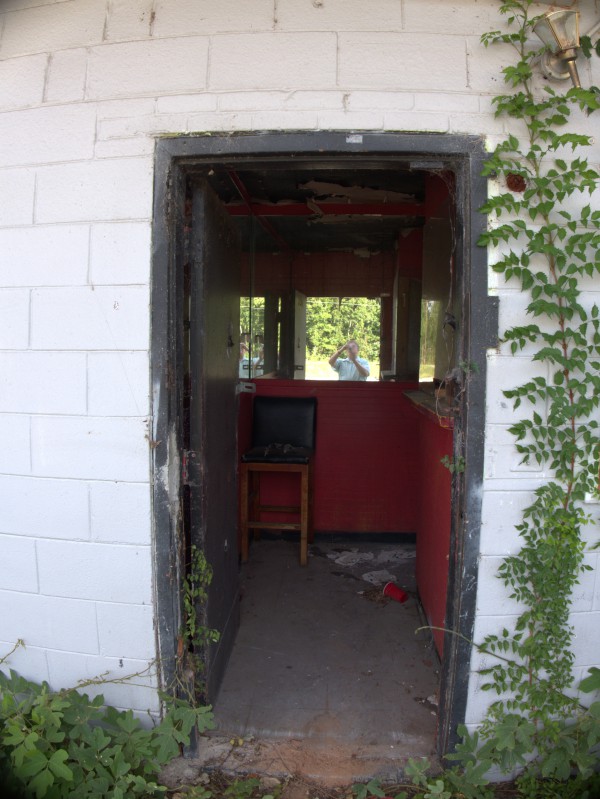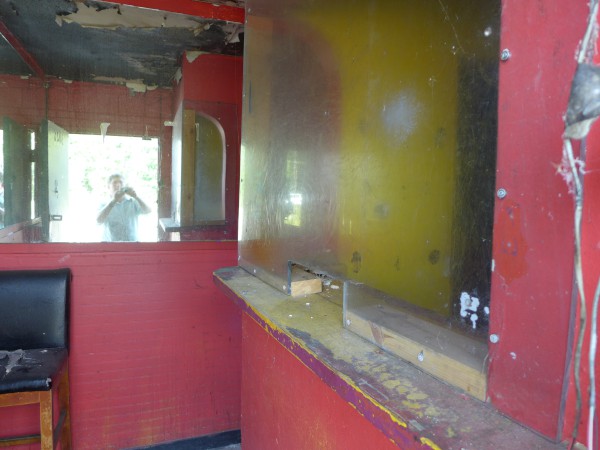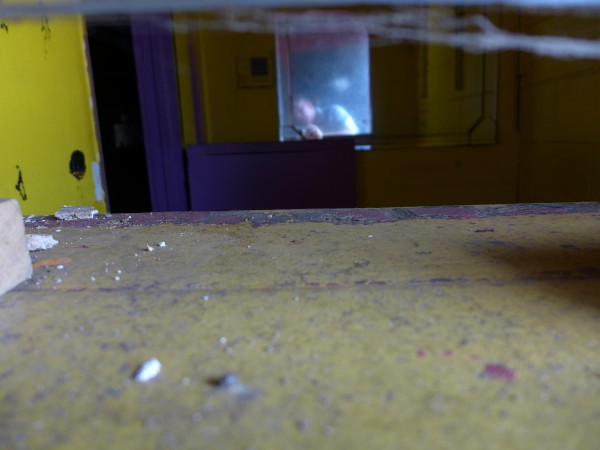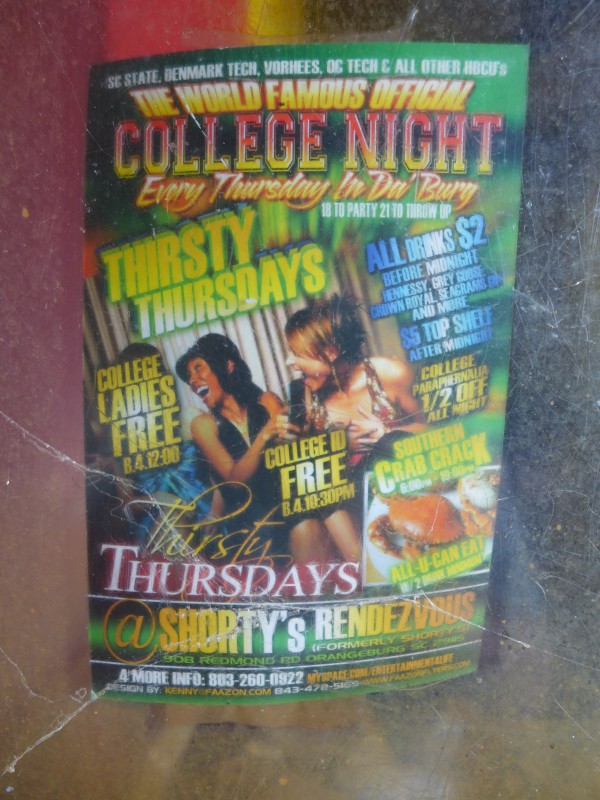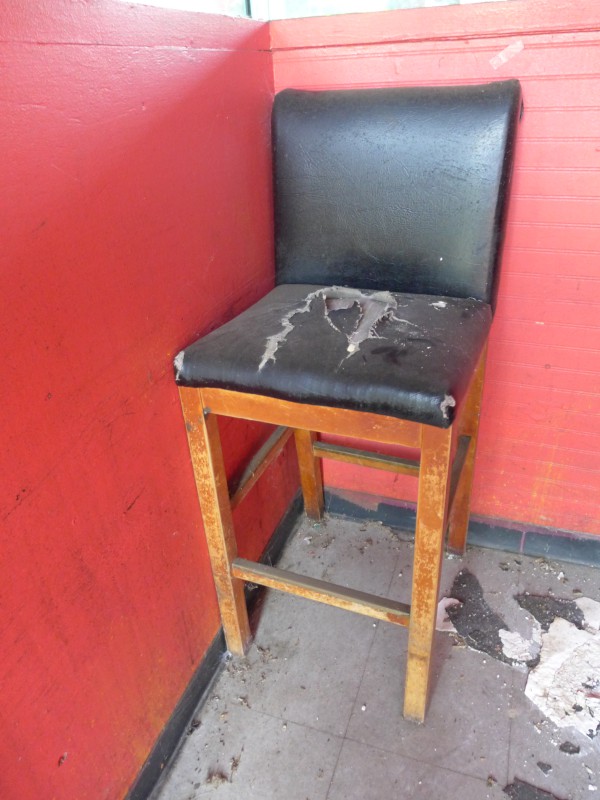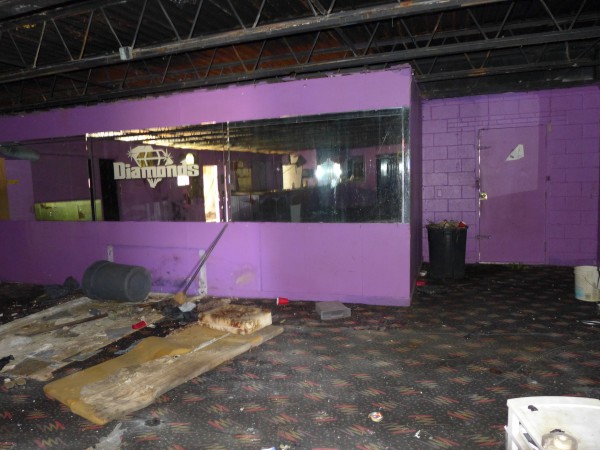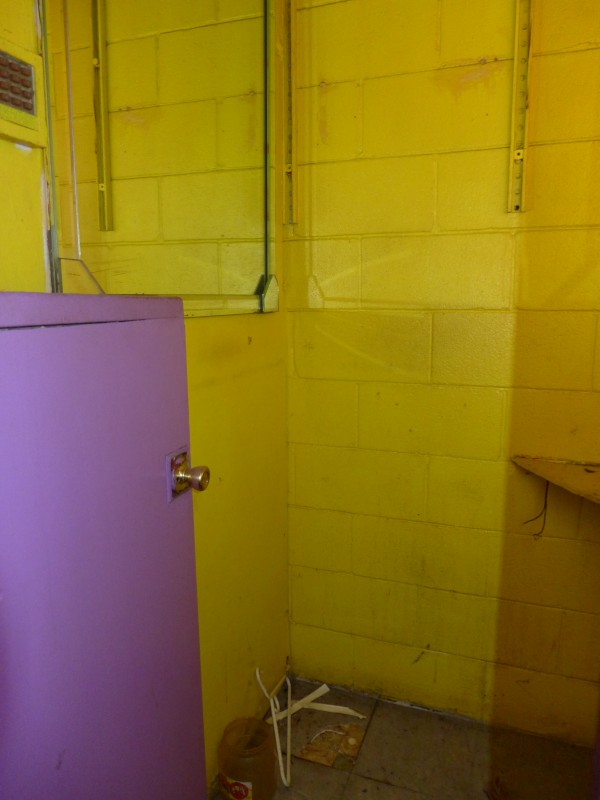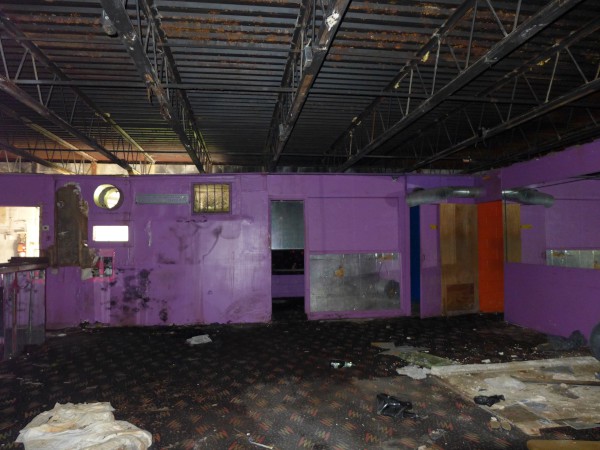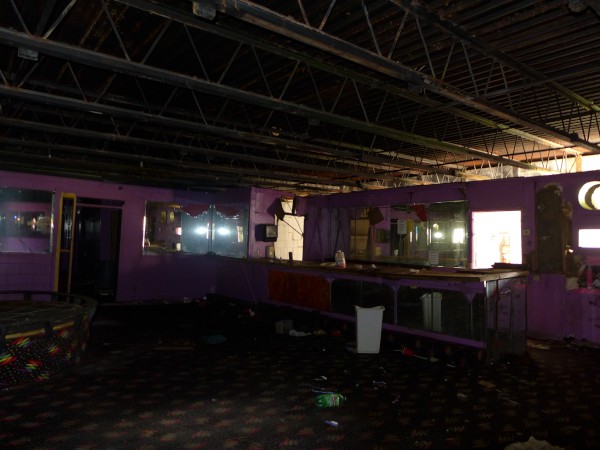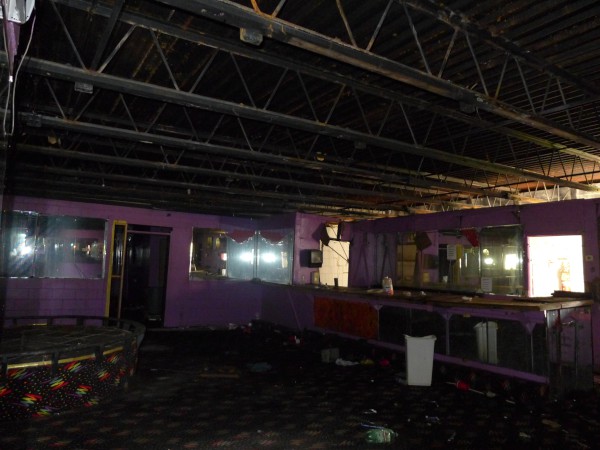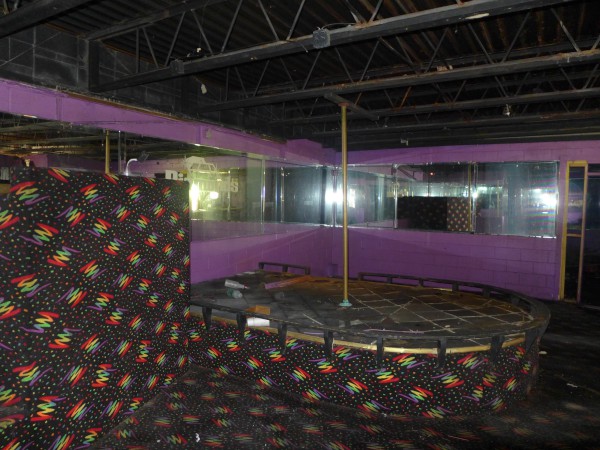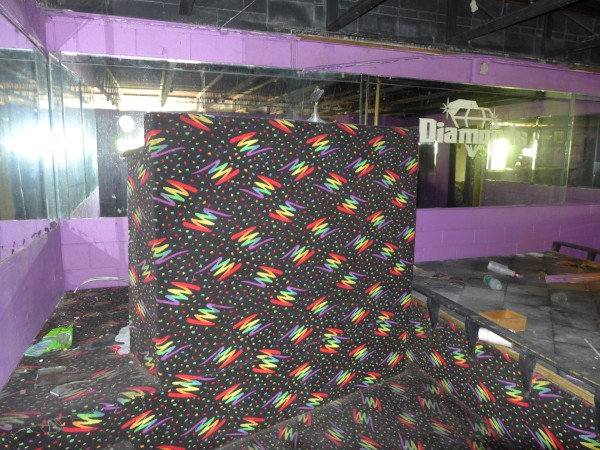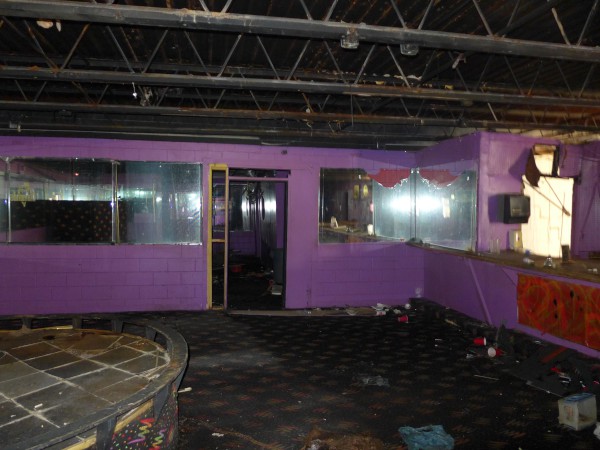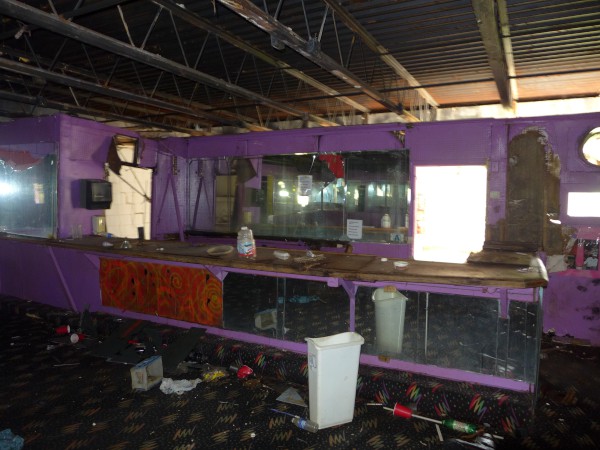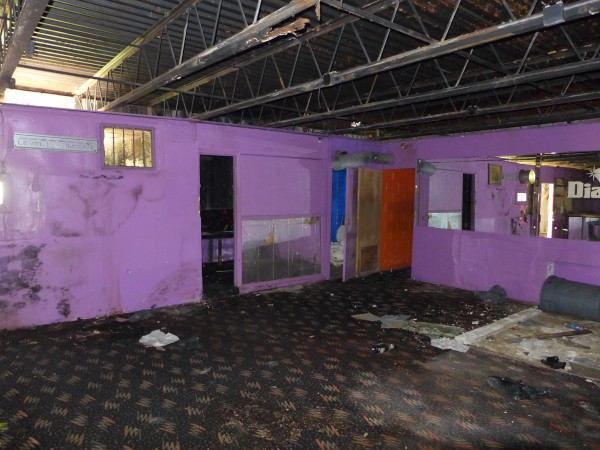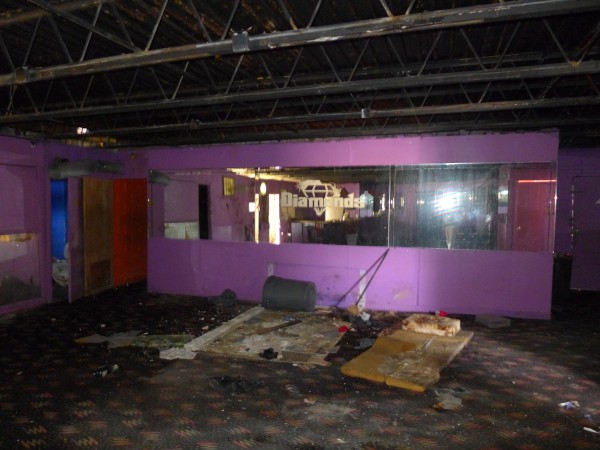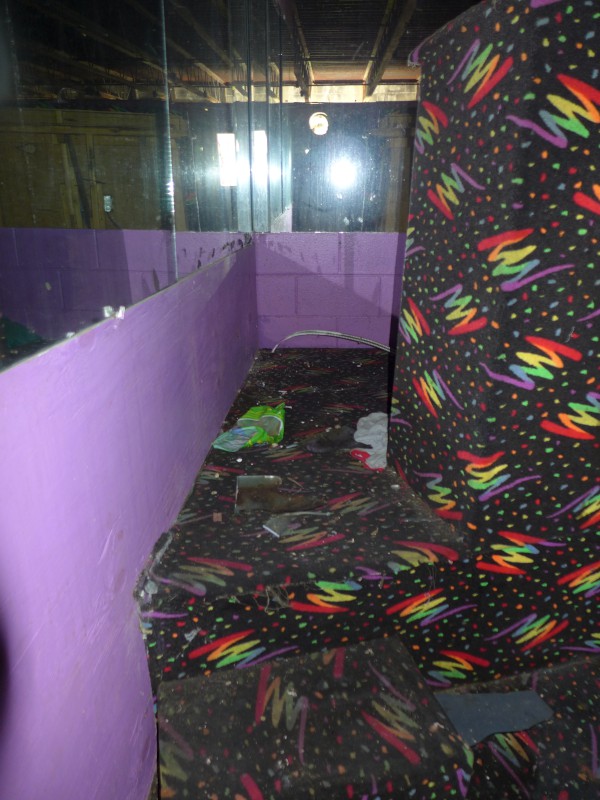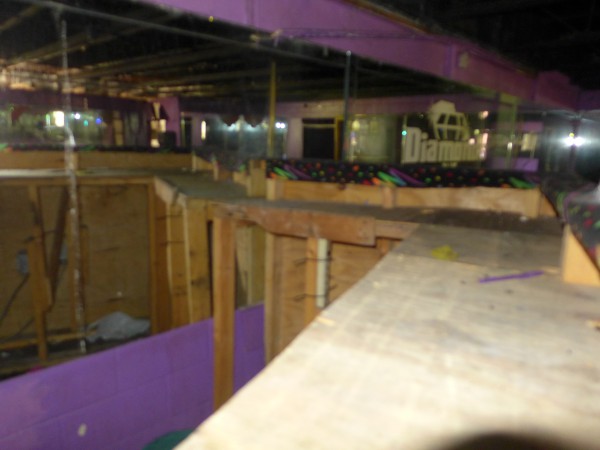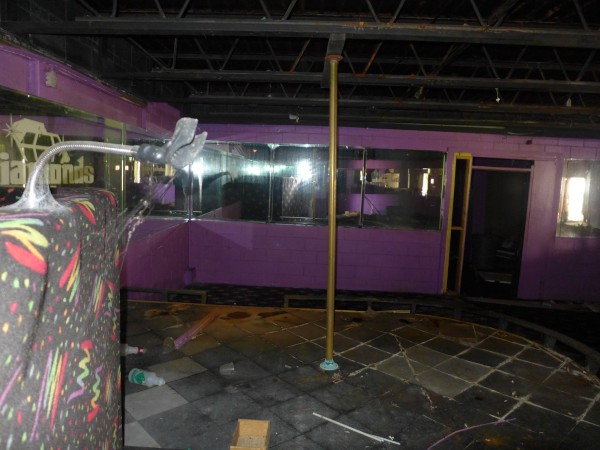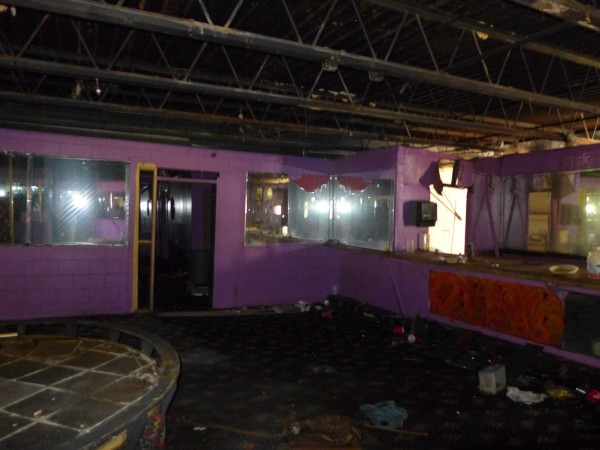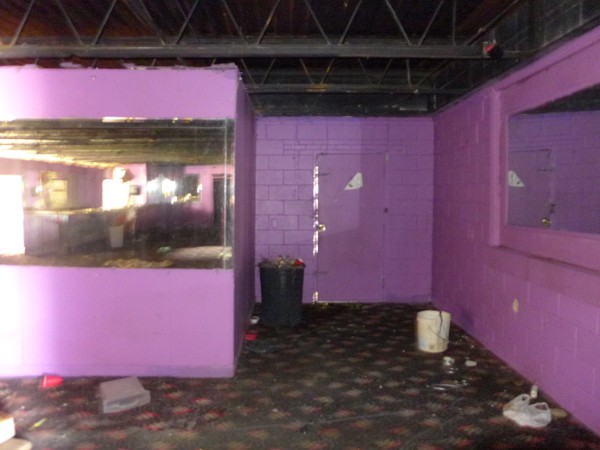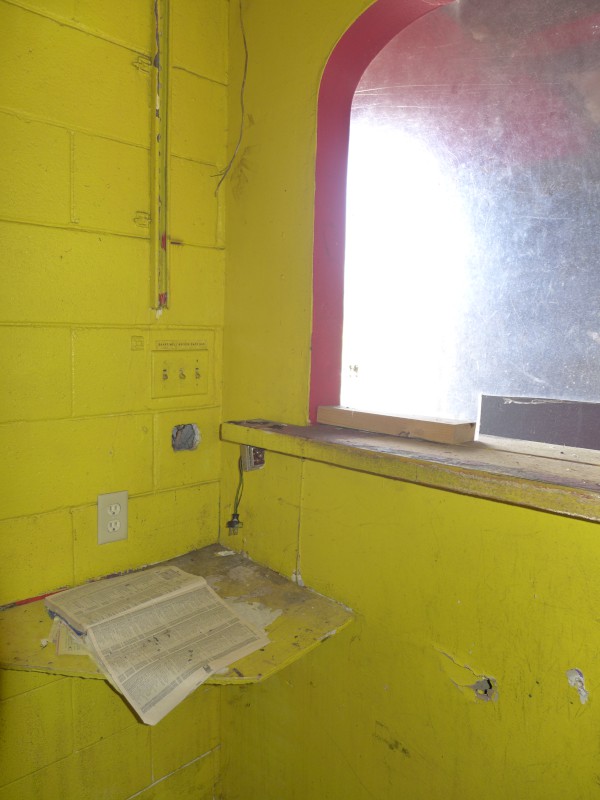 Posted at 12:50 am in Uncategorized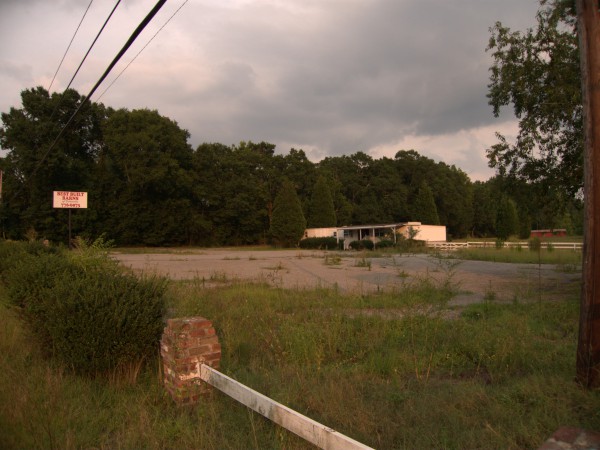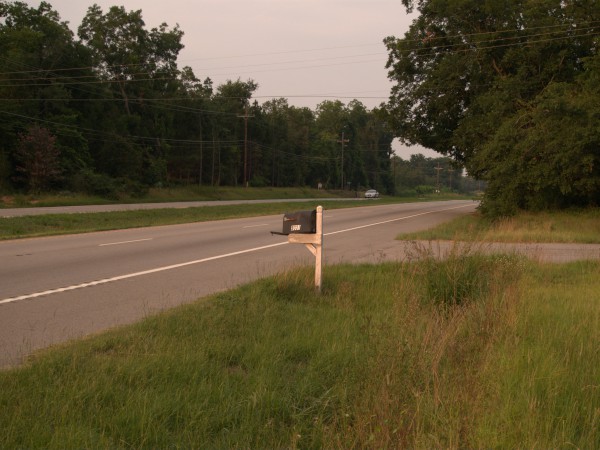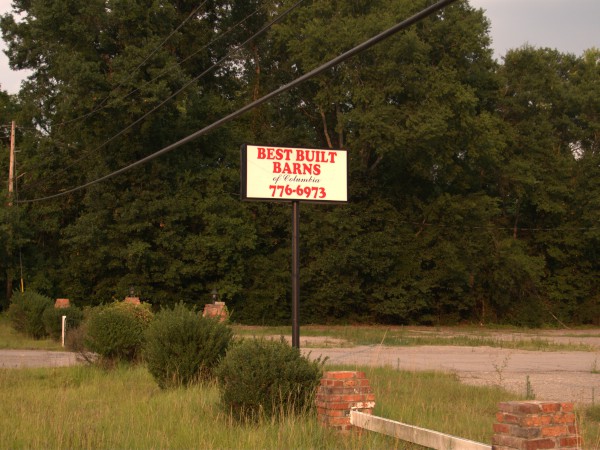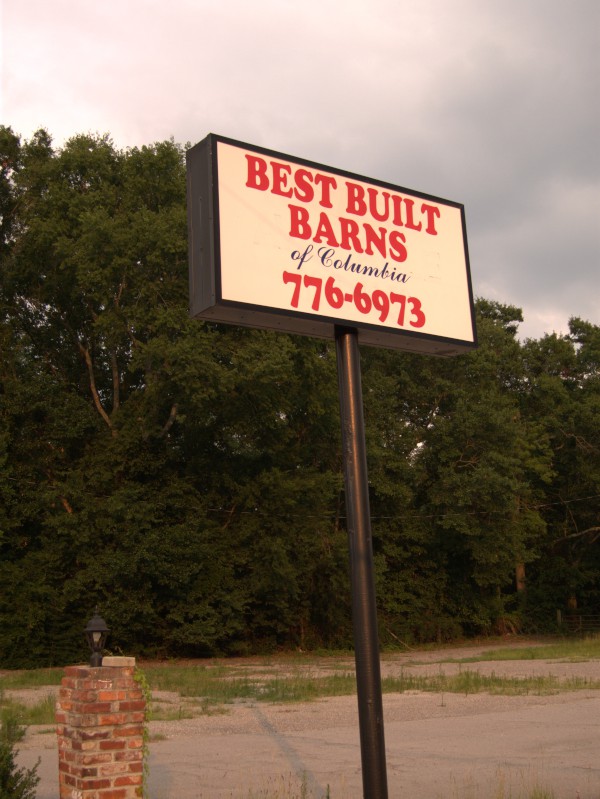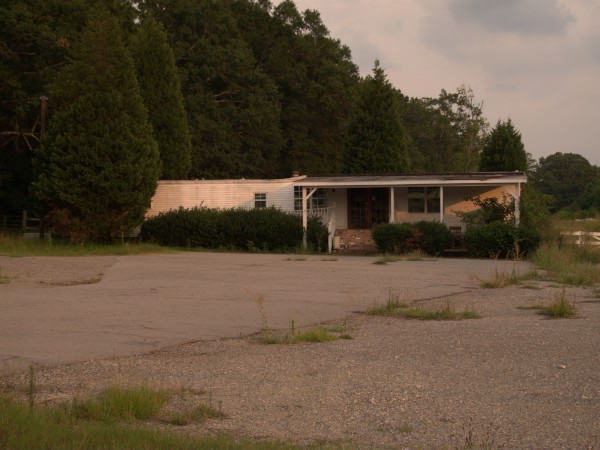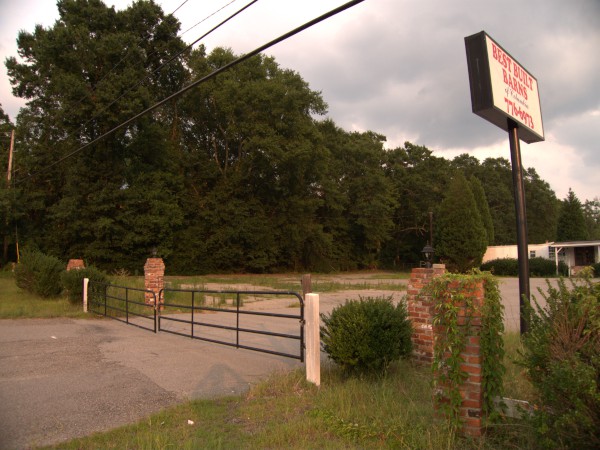 This former car lot and storage building outlet is on Garners Ferry Road in Hopkins adjacent to the old Sister Rose/Wateree Arms building. I'm not sure when the car lot closed, but Best Built Barns is in the February 2010 -- February 2011 phonebook, but not the next one, so I'm saying it probably closed in 2010. Certainly it was looking a bit overgrown in mid July 2011 when I took these pictures.
Posted at 12:39 am in Uncategorized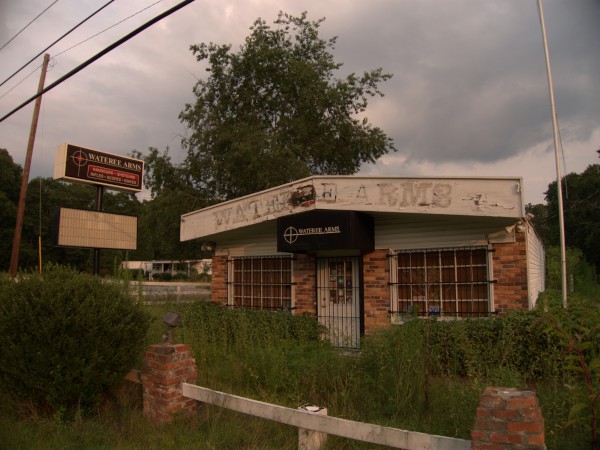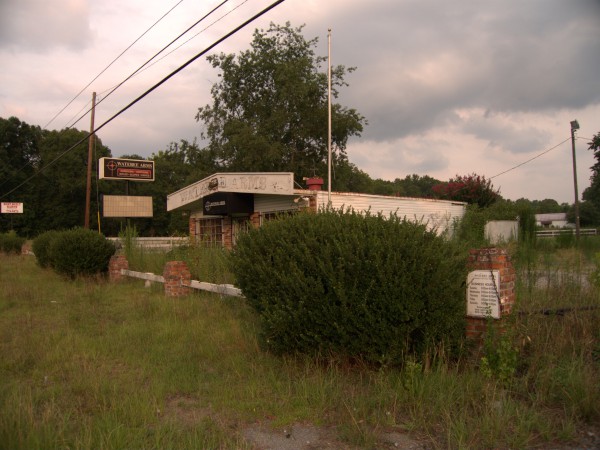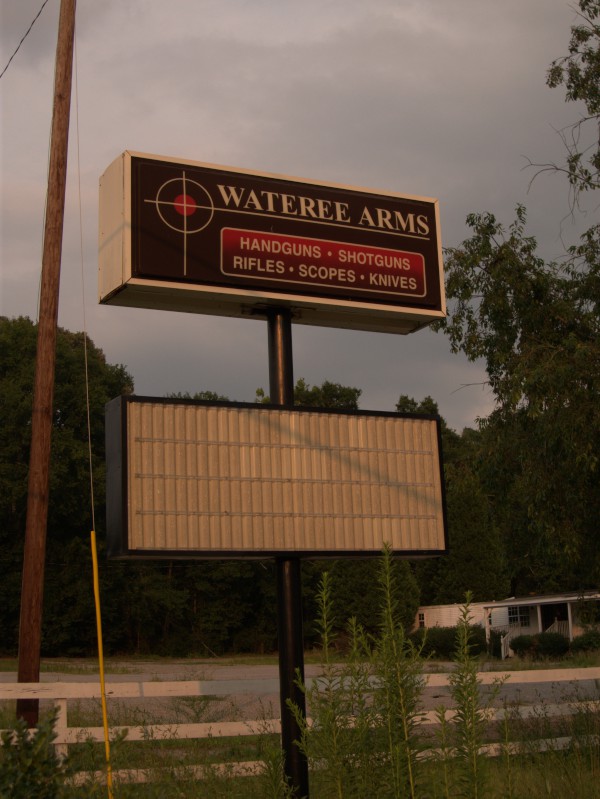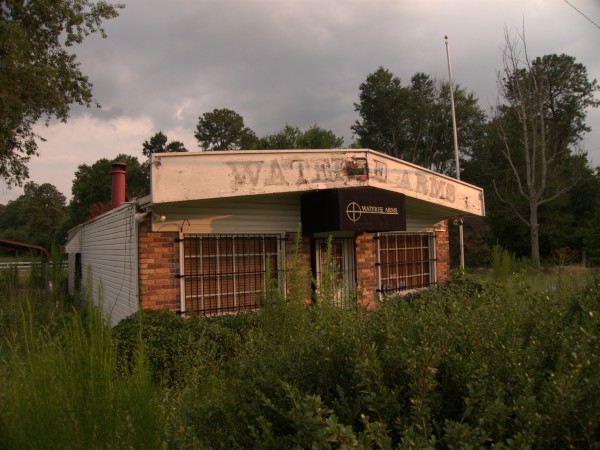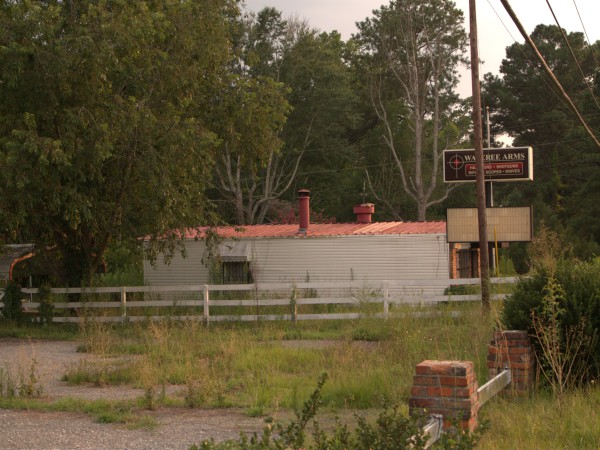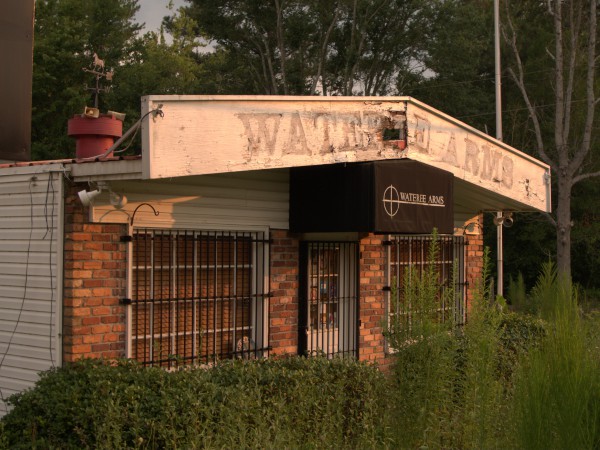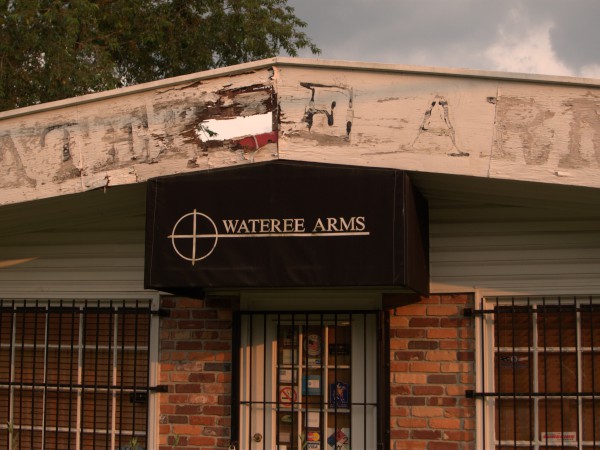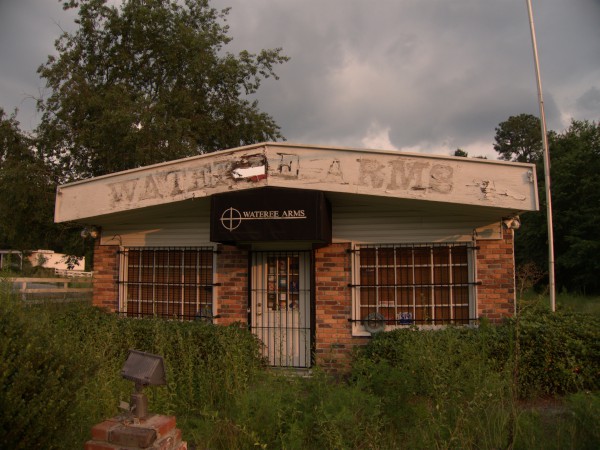 I had noticed this building on the Sumter Highway in Hopkins several times over the past few years, usually just as I had passed it. I never really got a good look, but had it in my mind that it must be an abandoned motel as in Stratford Arms or Cornell Arms (though I don't believe that building was ever a hotel). With that mindset kind of locked in I had to do a double take when I finally stopped by and found that the "arms" were fire-arms.
The place listed in the February 2008 phonebook, but not the February 2010 one so I'm guessing it closed in 2009, though the condition of the roof-line is pretty bad for just a few years off. I'm not sure what the building would have been originally. Certainly Wateree Arms was not the first tenant (and is in fact not listed in the Feb 1997 book). It was obviously a store of some sort, but not, I think, a gas station as there is not room in front for pumps.
UPDATE 15 July 2011: Added Sister Rose, antiques and riding school to post title based on info by commenter tonkatoy.