Archive for the 'palmistry' tag
Posted at 12:39 am in Uncategorized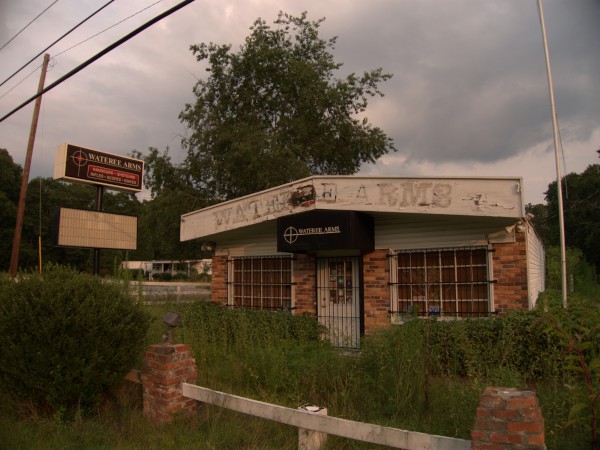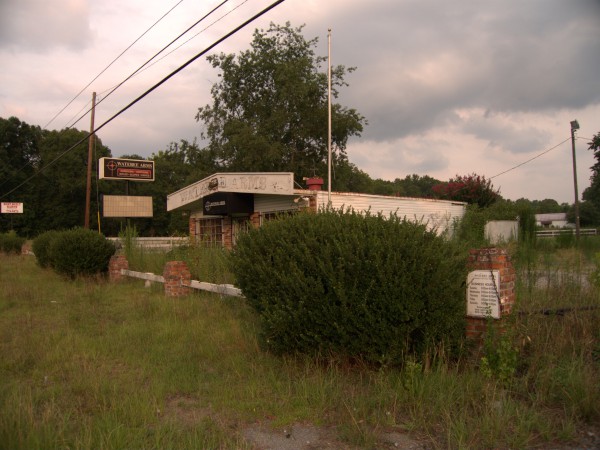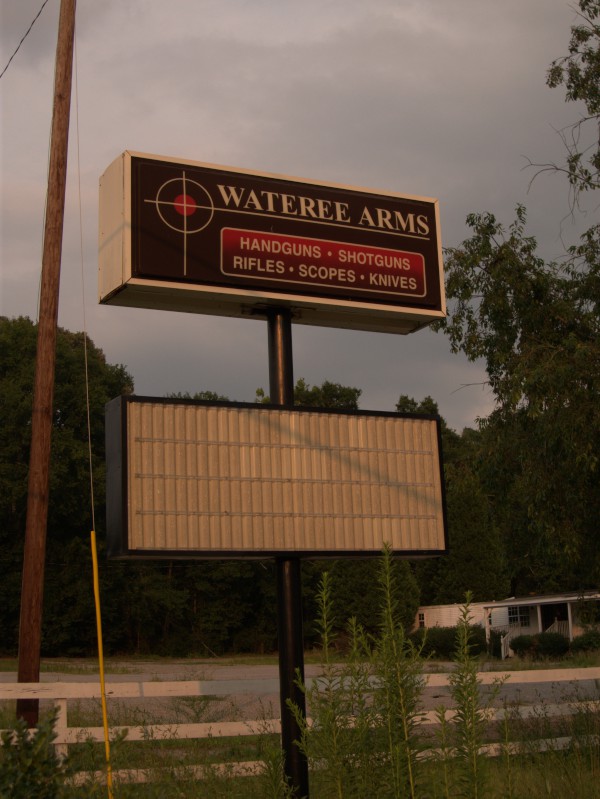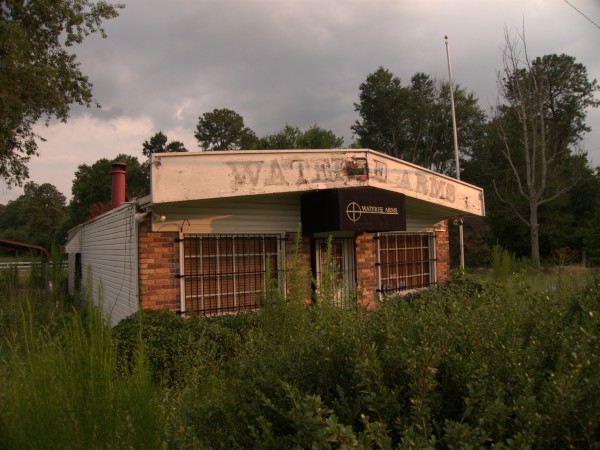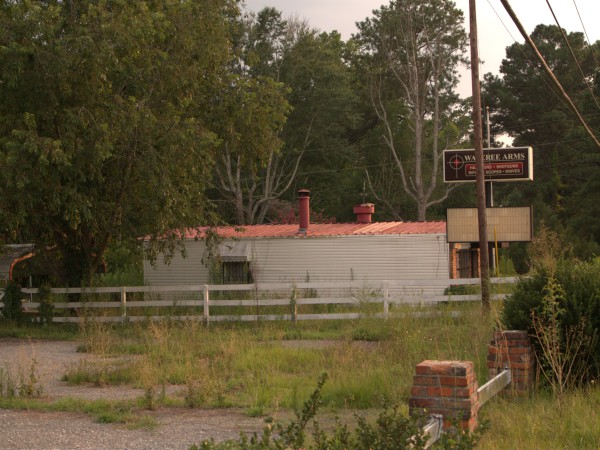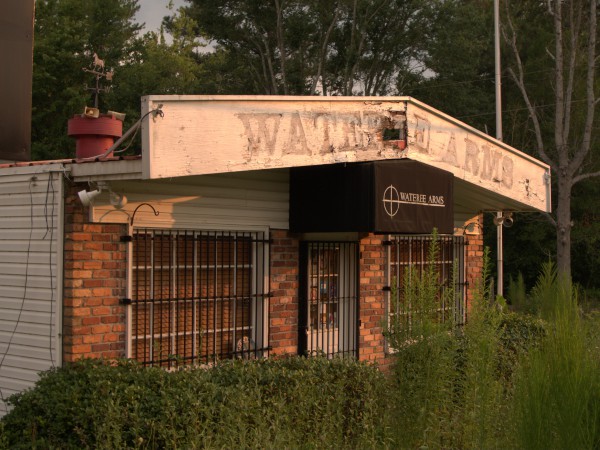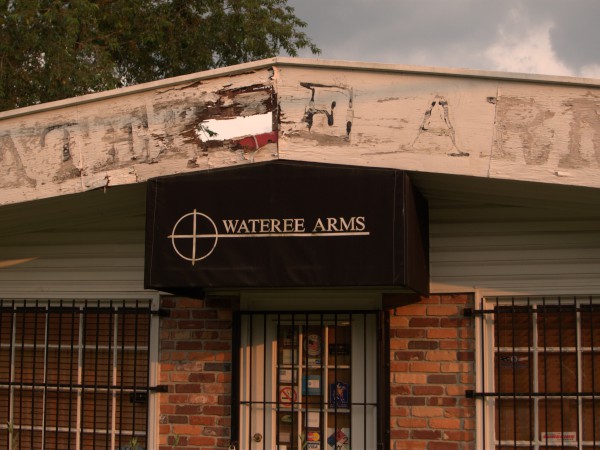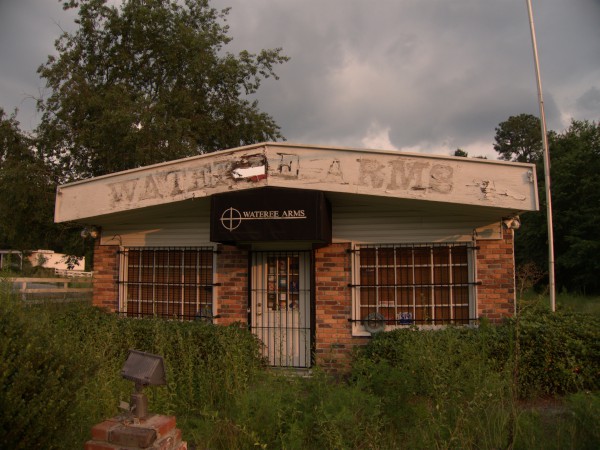 I had noticed this building on the Sumter Highway in Hopkins several times over the past few years, usually just as I had passed it. I never really got a good look, but had it in my mind that it must be an abandoned motel as in Stratford Arms or Cornell Arms (though I don't believe that building was ever a hotel). With that mindset kind of locked in I had to do a double take when I finally stopped by and found that the "arms" were fire-arms.
The place listed in the February 2008 phonebook, but not the February 2010 one so I'm guessing it closed in 2009, though the condition of the roof-line is pretty bad for just a few years off. I'm not sure what the building would have been originally. Certainly Wateree Arms was not the first tenant (and is in fact not listed in the Feb 1997 book). It was obviously a store of some sort, but not, I think, a gas station as there is not room in front for pumps.
UPDATE 15 July 2011: Added Sister Rose, antiques and riding school to post title based on info by commenter tonkatoy.