Archive for the 'Sumter Highway' tag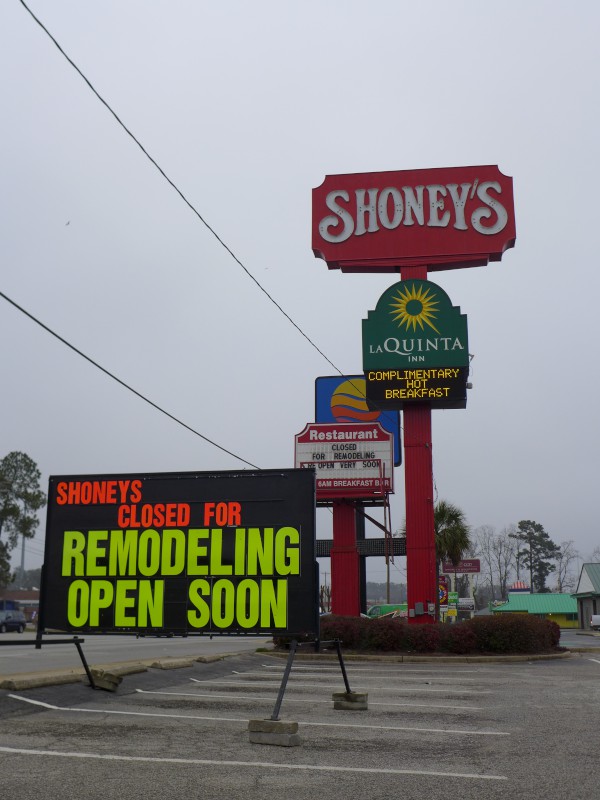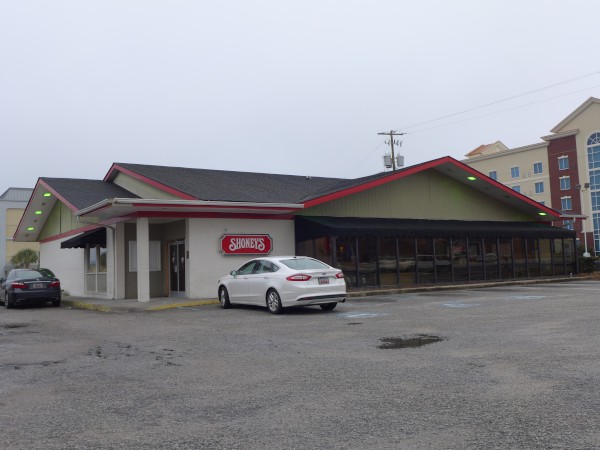 This Shoney's on Garners Ferry Road is closed for remodeling. I used to eat there now and again when I worked out on Bluff Road. It was a typical Shoney's with a decent salad bar and burgers. I'm not sure exactly what the remodel will entail. Newer Shoney's stores are bigger and boxier, but it doesn't look yet like they plan to tear down the existing building.
(Hat tip to commenter Kenneth)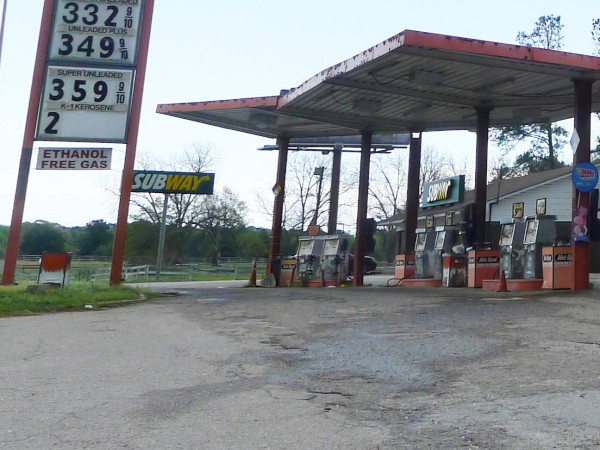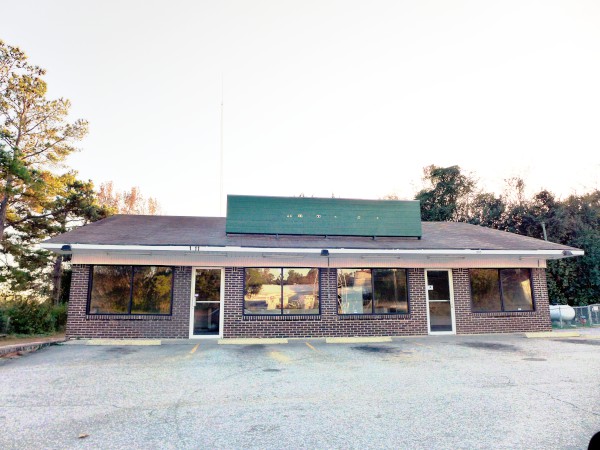 This Subway was way out on Garners Ferry in Eastover, next to the Hot Spot. Restaurants are pretty thin on the ground in this area, especially national chains, so I was a bit surprised to hear they had closed, yet not too surprised because customers are pretty spread out as well.
(Hat tip to commenter Gary)
UPDATE 19 February 2016 -- It's now Hot Sub Stop: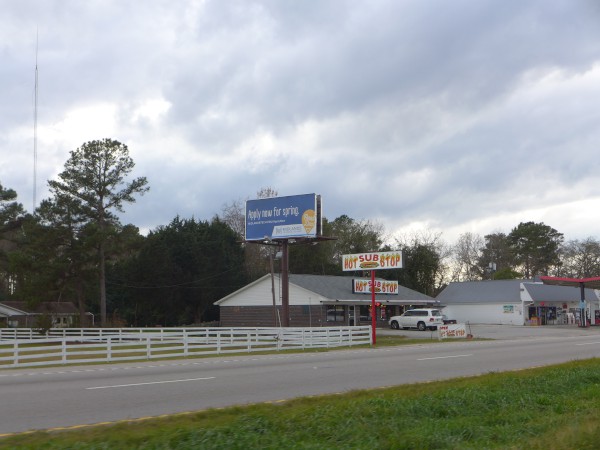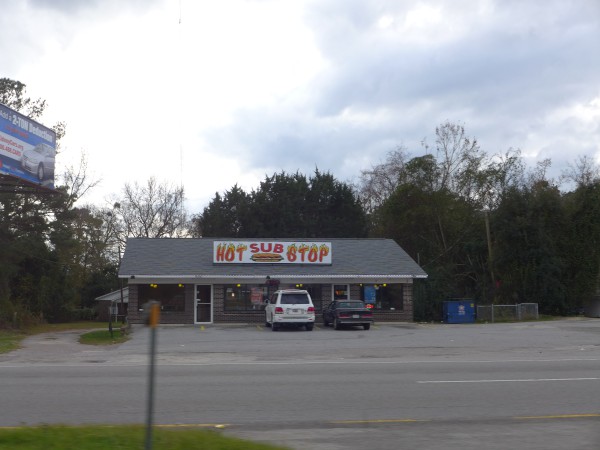 Posted at 12:15 am in Uncategorized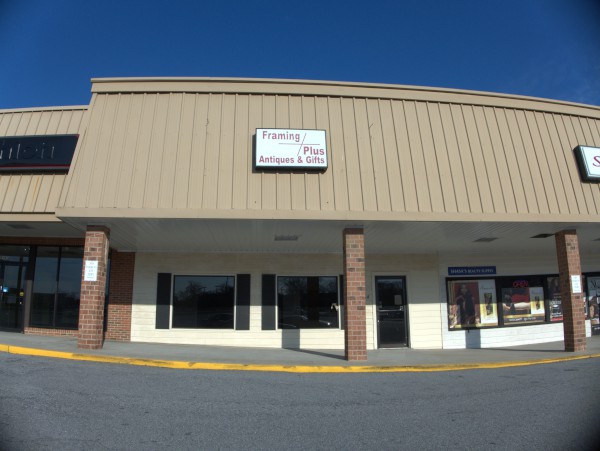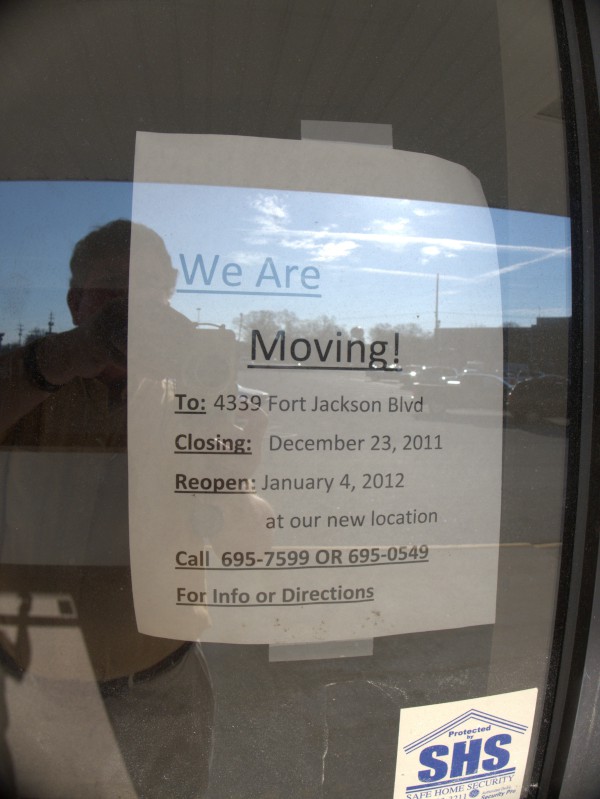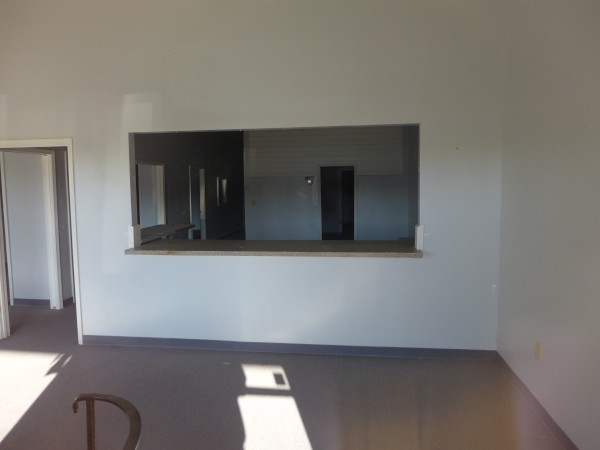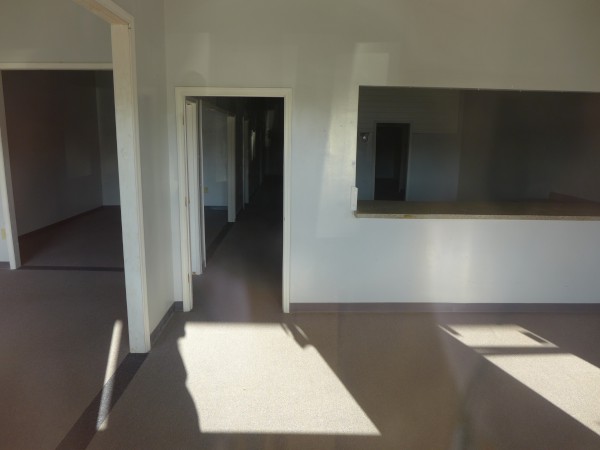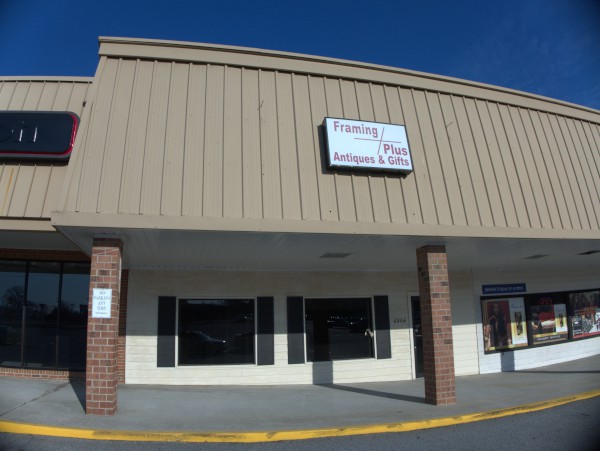 Here's another Landmark Square storefront, this one a framing and gifts operation.
According to their referral sign, they moved to 4339 Fort Jackson Boulevard in late 2011, and according to the February 2013 phonebook, they are still there.
Posted at 11:30 pm in Uncategorized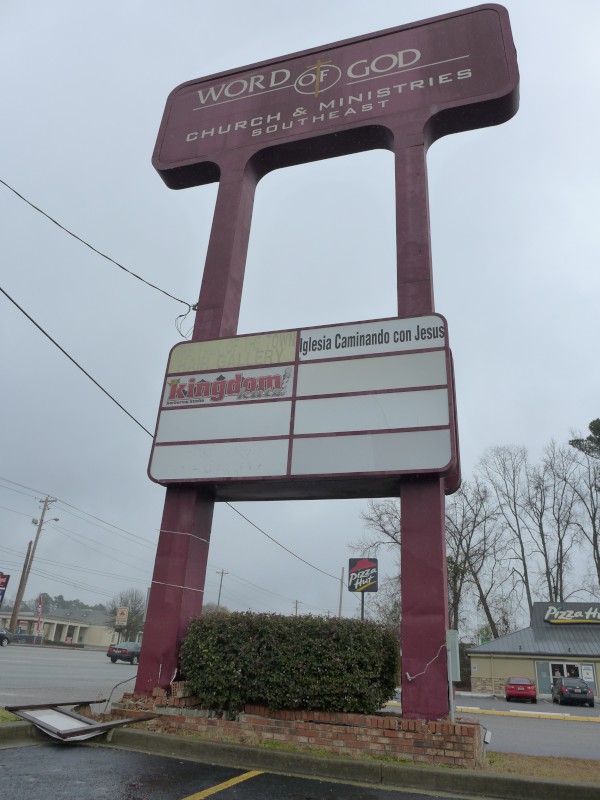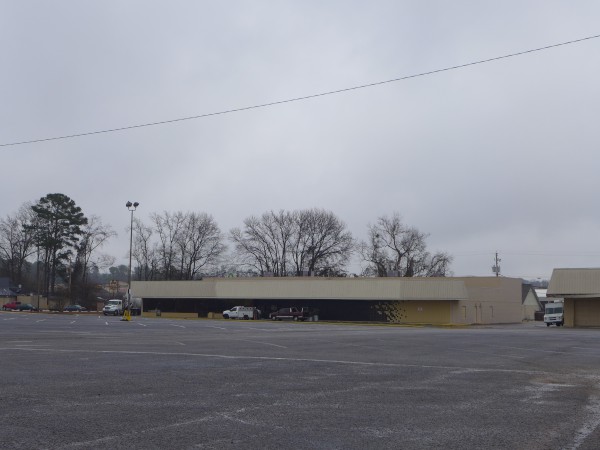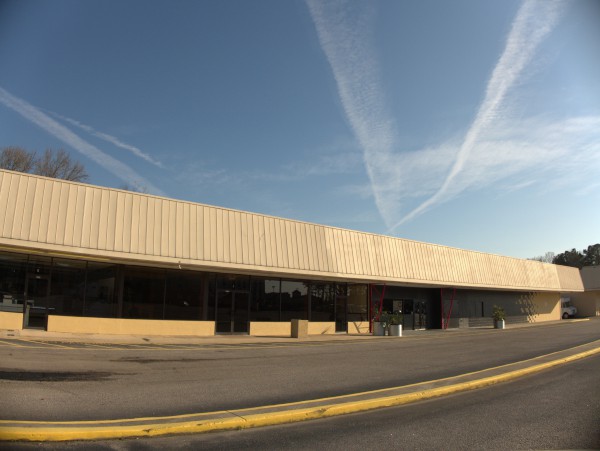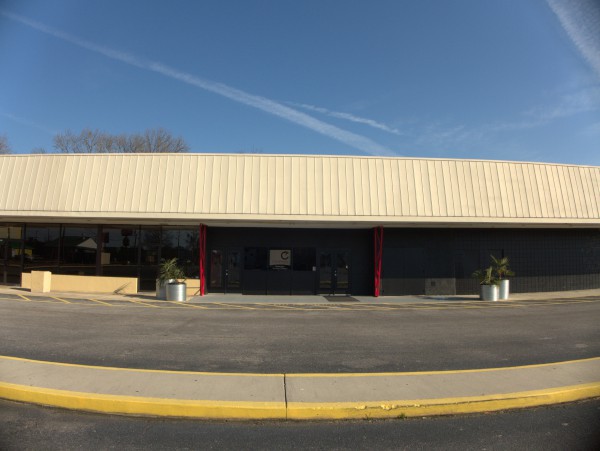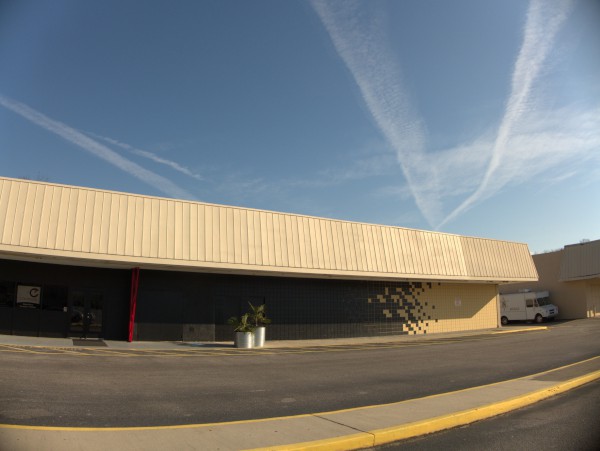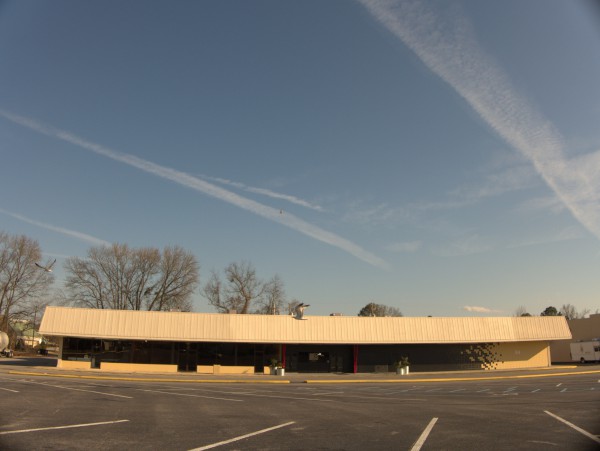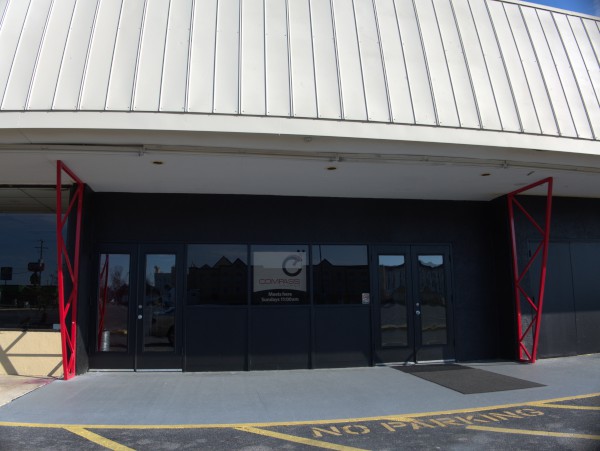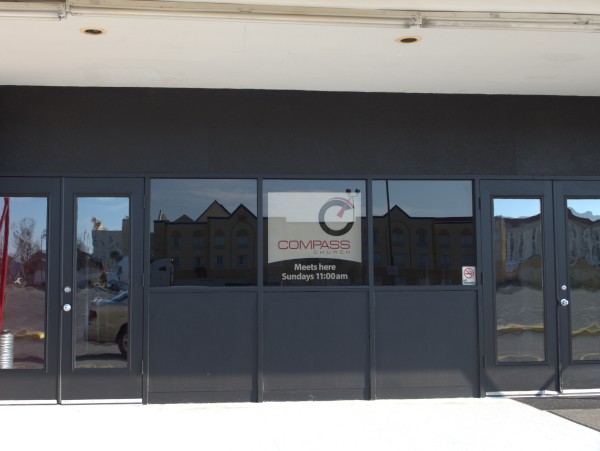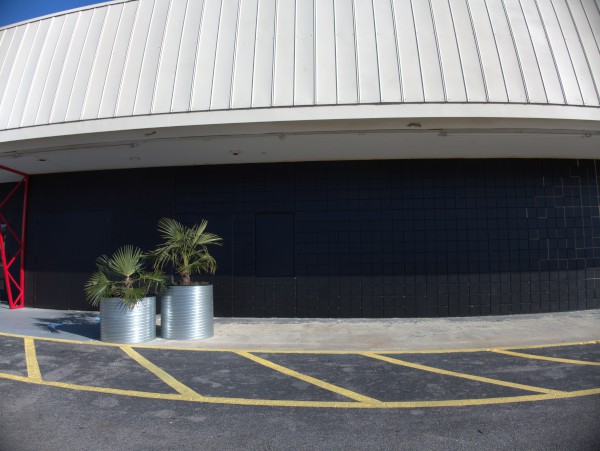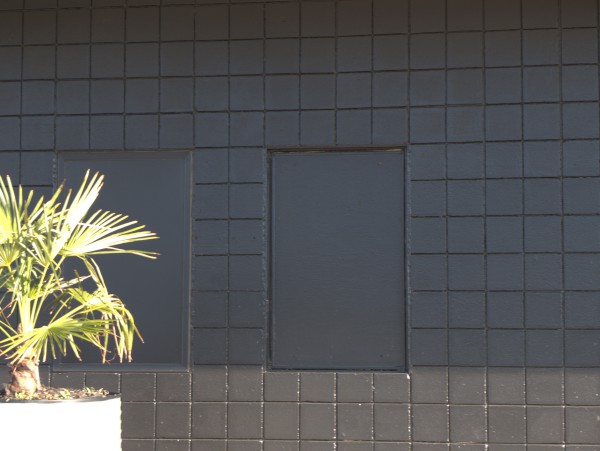 I really can't remember the Columbia East Theaters. I think their heyday was when I was living in Fayetteville, and when I came home during that period, I had plenty of go-to theaters closer than these. Various commenters have described how they started out as a twin theater, later expanded to a quad-plex and ended life as a $0.99 cent venue.
Commenter Dennis mentions that the building pre-existed the theaters and was once The New South Music Hall, a live music club.
Currently the building, and surrounding defunct shopping plaza, is part of the Word Of God Ministries, a church which has also rehabilitated the old Intersection Center / Sam Solomon plaza on Diamond Lane.
7351 Garners Ferry Road is an approximate address, taken from a listing for former plaza business The Talk Of The Town Hair Gallery.
(Hat tip to commenter Brent Carter)
Posted at 10:50 pm in Uncategorized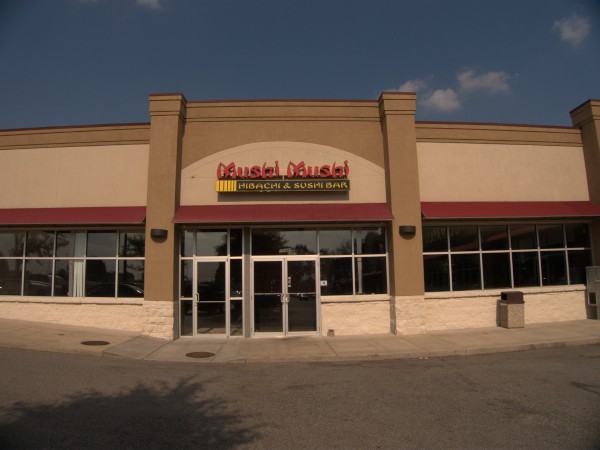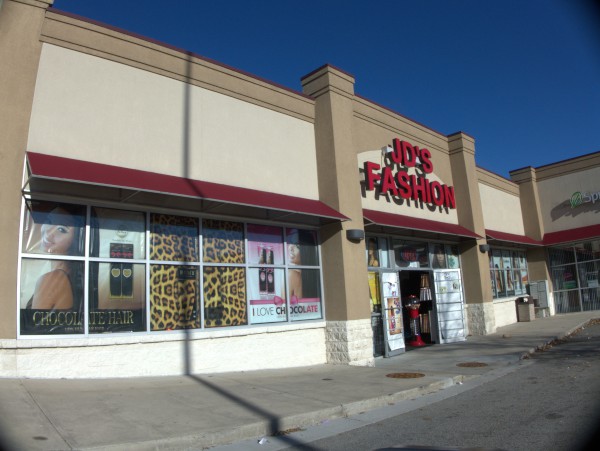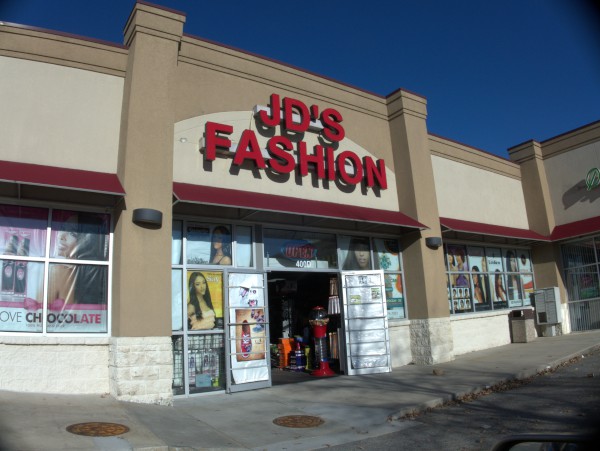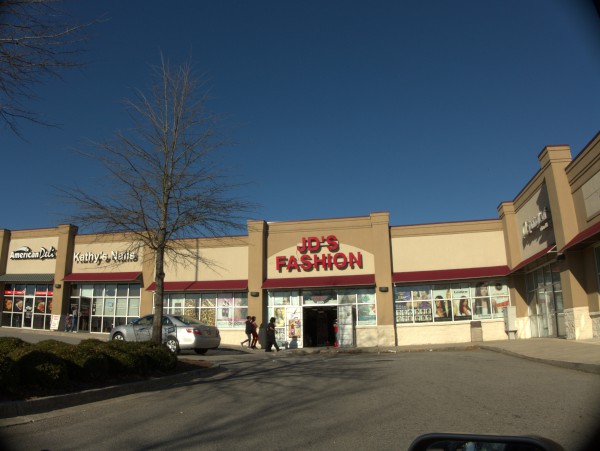 Originally, I was describing CanMan Dew's as being in the same location as Casa Linda.
This was confusion on my part engendered by looking at some closeup pictures of Mushi Mushi and noting that the storfronts and lighting looked the same, which it naturally would in the same strip mall.
So, anyway, I have taken the CatMan Dew's text out of the Casa Linda entry and put it here.
Thanks to commenter badger for setting me straight.
CatMan Dew's was the follow on operation to Mushi Mushi in this strip mall adjoining the Garners Ferry Wal-Mart. It came and went rather quickly, and I never actually saw it in operation. Commenter badger describes is as a burger and wing joint, and WLTX did a video story on it. (I don't have flash working right now, so I haven't been able to watch it yet).
Posted at 11:53 pm in Uncategorized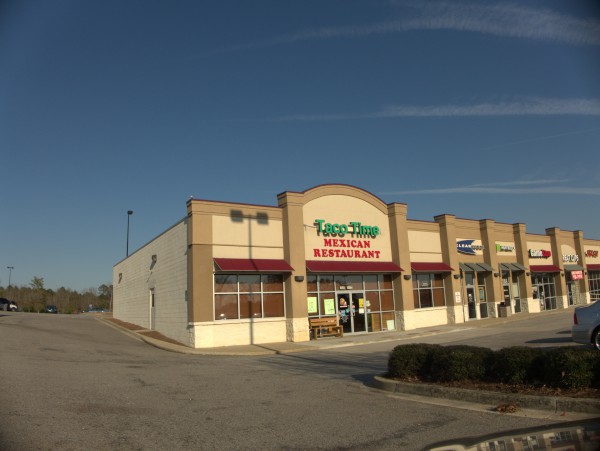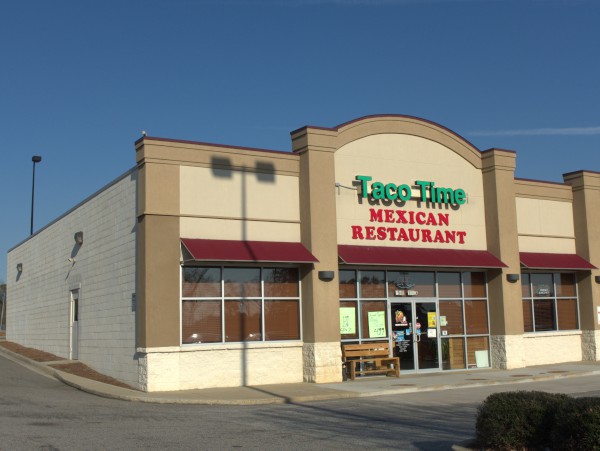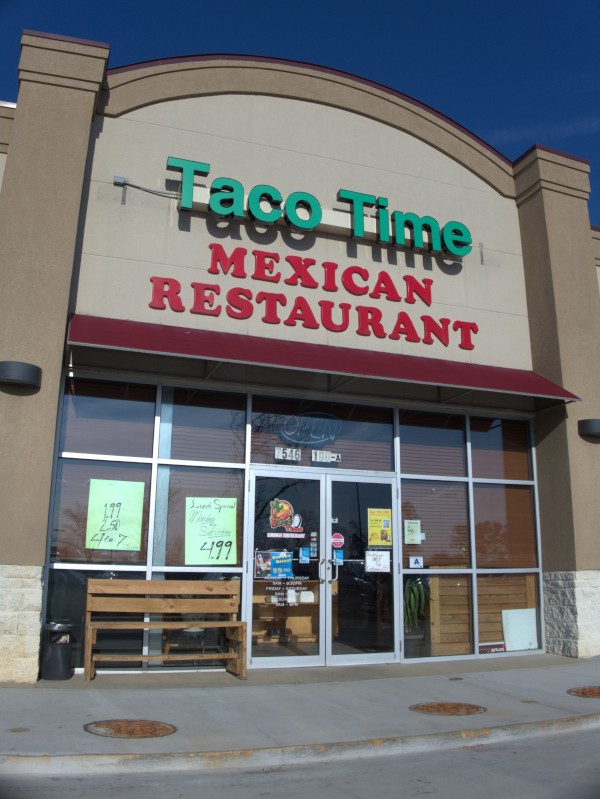 Originally, I had a section on CatMan Dew's here, but as commenter badger pointed out, that was a different storefront.
You can see in this long-shot that this wing of the strip mall does have some similar locations, and I let the red awning and placement of lights to either side of the entranceway fool me: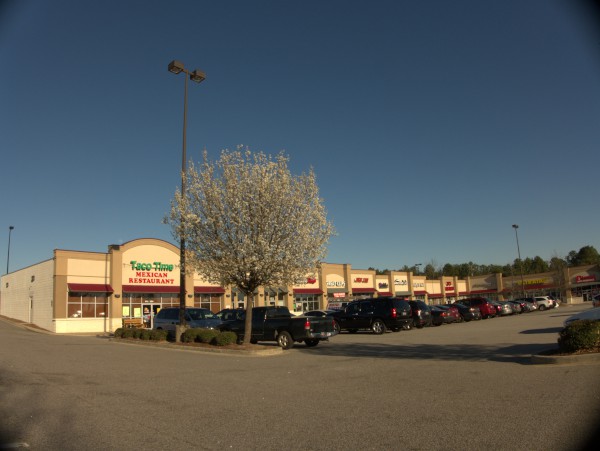 Anyway, I have moved CatMan Dew's to its own post.
The Casa Linda location here was operating until quite recently, and seems to have closed at about the same time as their Lexington location. Currently the place is still a Mexican restaurant, Taco Time.
Posted at 12:02 am in Uncategorized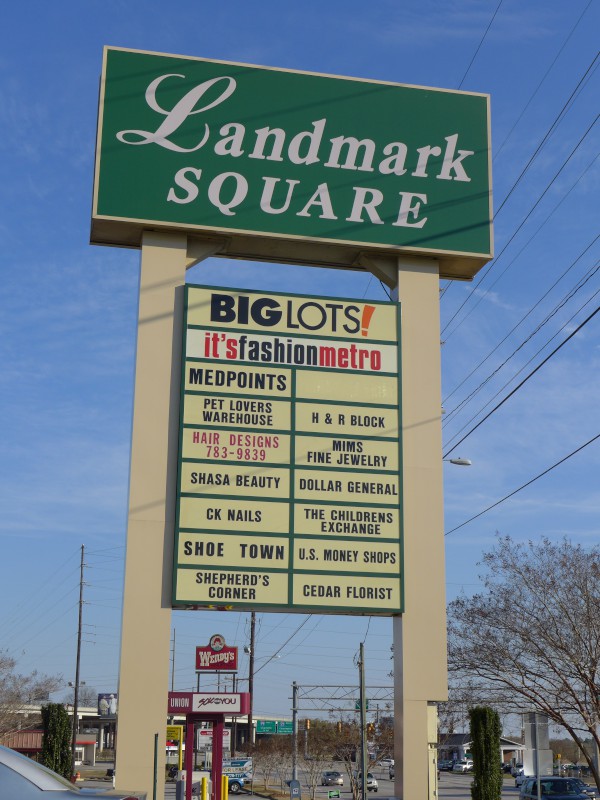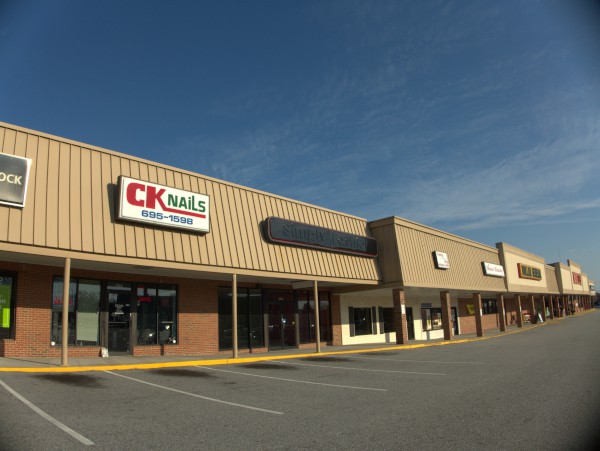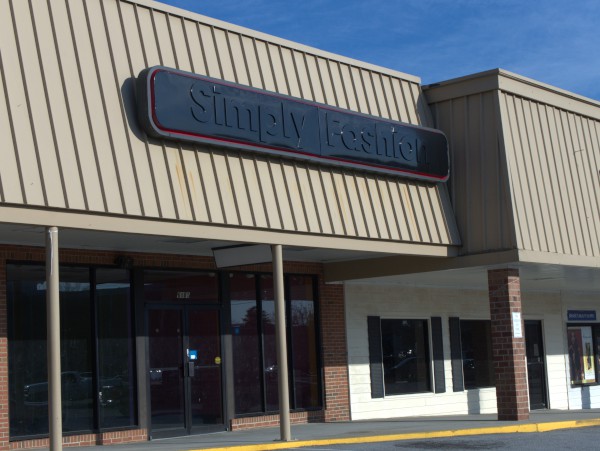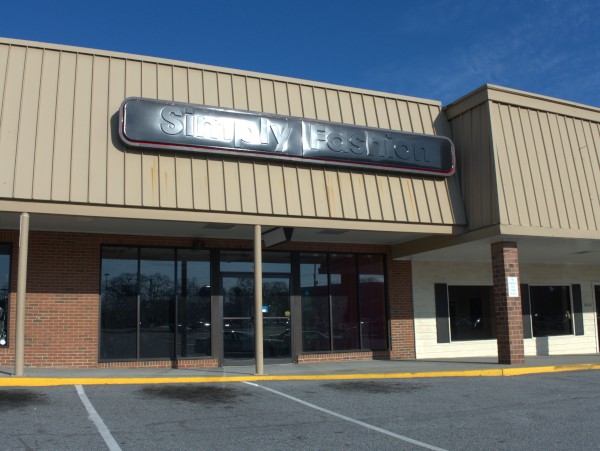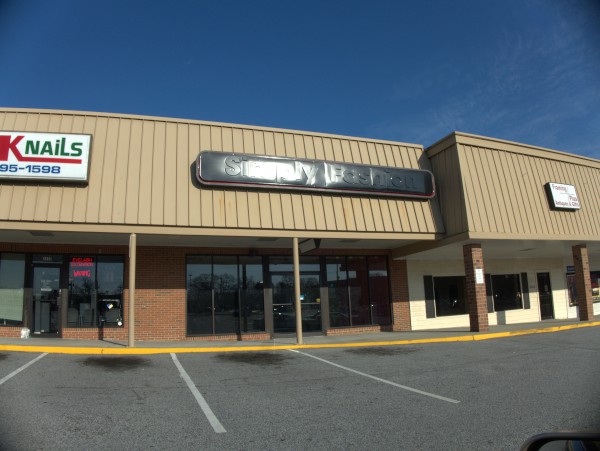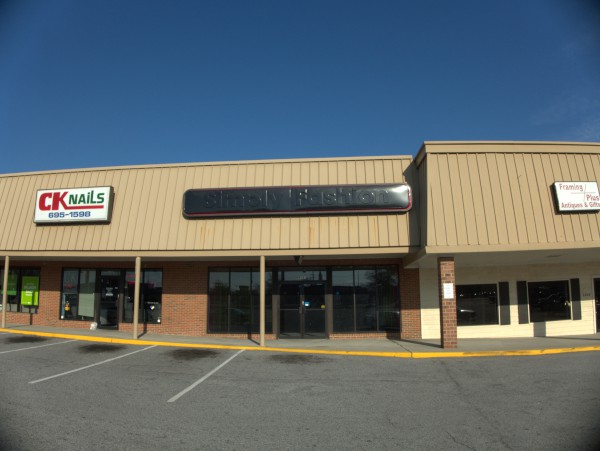 This clothing storefront in Landmark Square has apparently been vacant since circa 2006. There is currently a Simply Fashion in Edens Plaza on Beltline (the Piggly Wiggly plaza), but it looks to have shown up a few years after this one closed, so I don't think it counts as a move.
Currently Landmark Square does have a fashion shop, It's Fashion Metro which moved into the old Jo-Ann Fabrics location.
I don't know anything about Fashion Cents other than a google search on 6860 Garners Ferry brings it up. If it really was here, it must have been prior to the February 2005 phonebook.
Posted at 11:51 pm in Uncategorized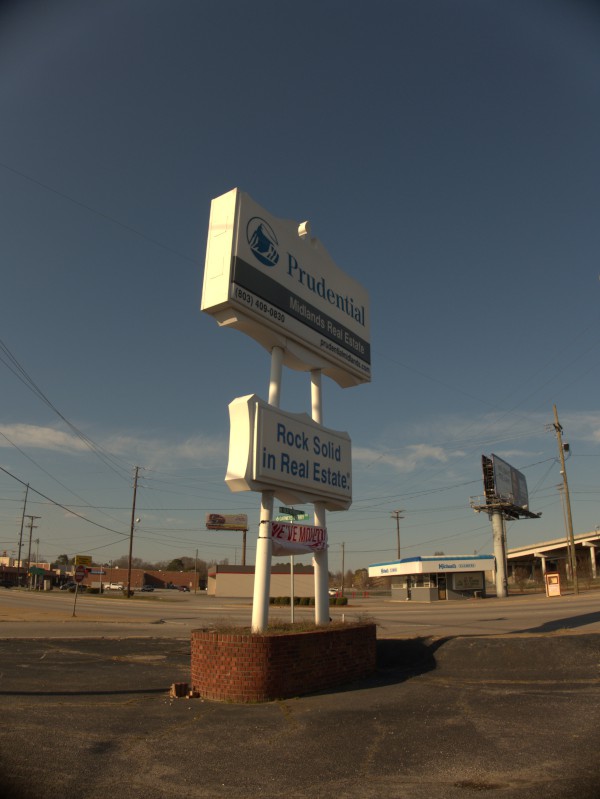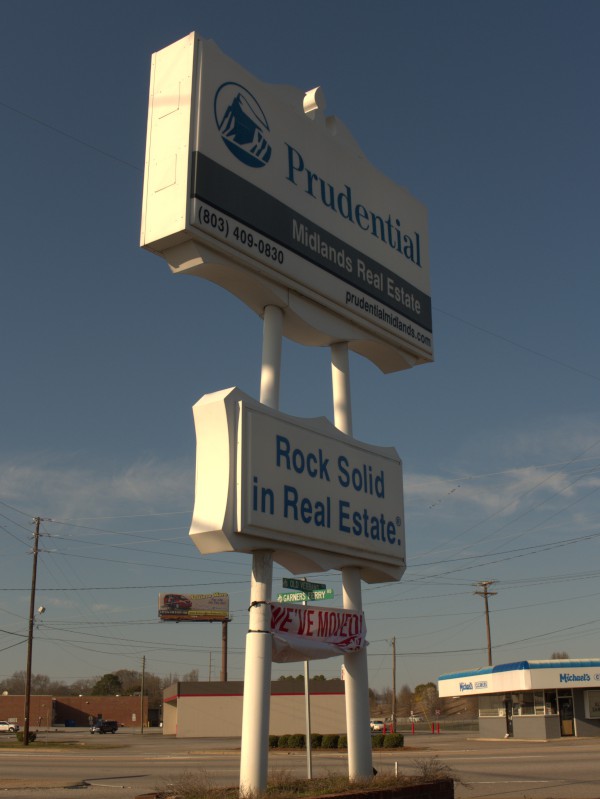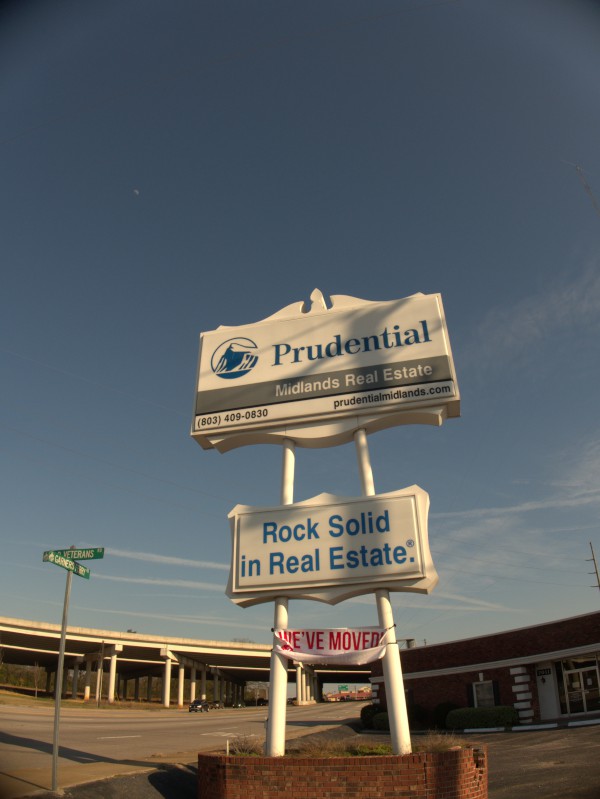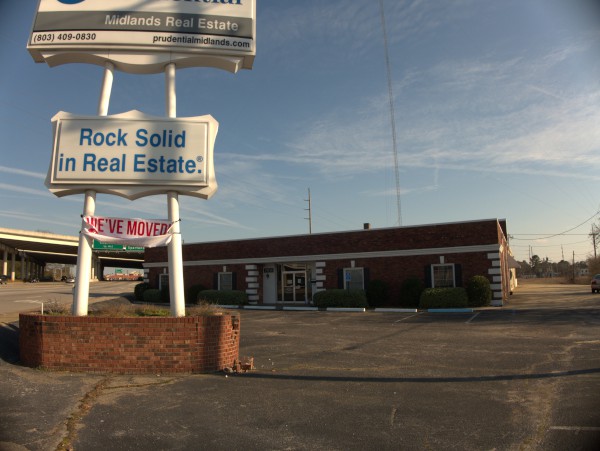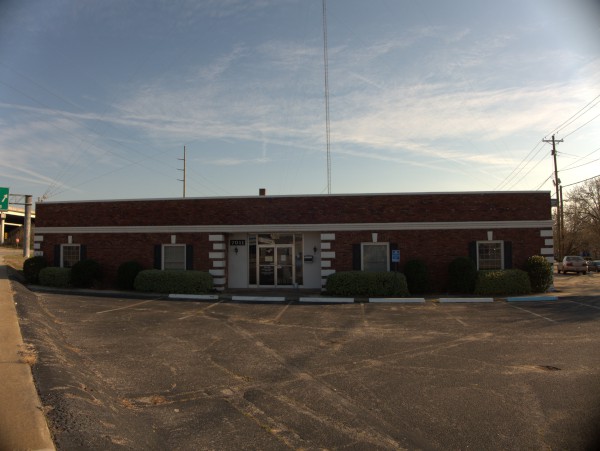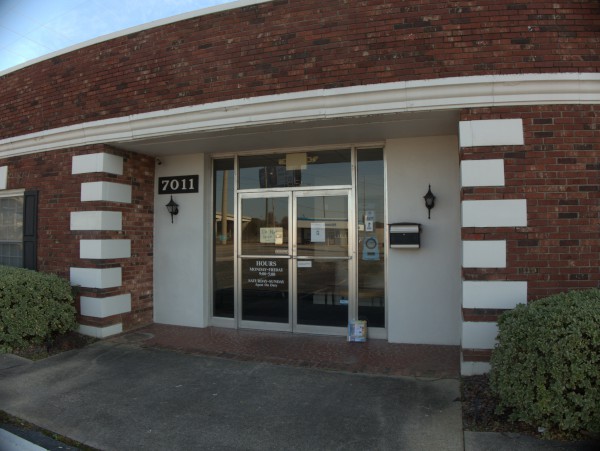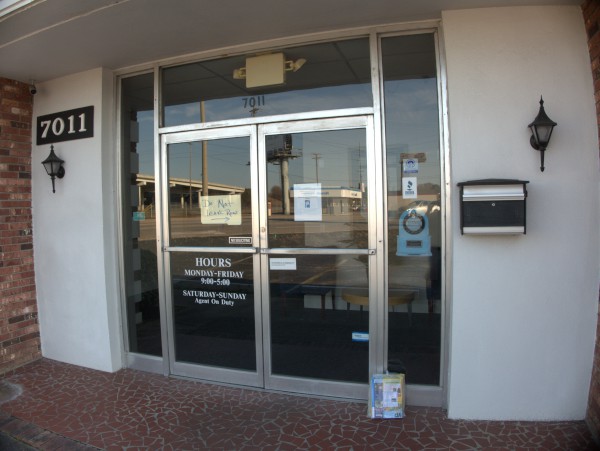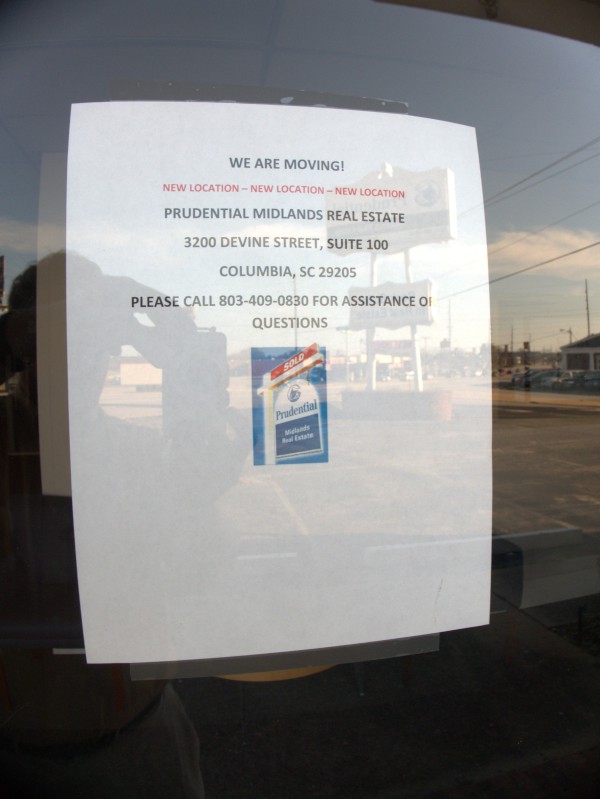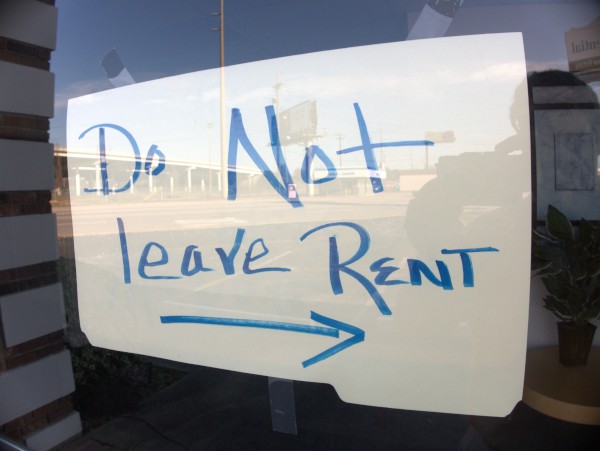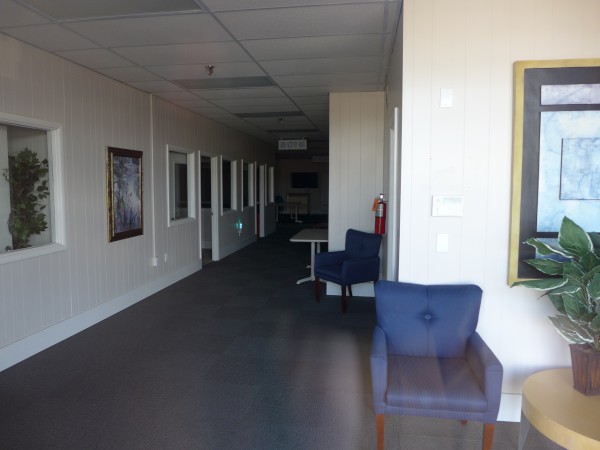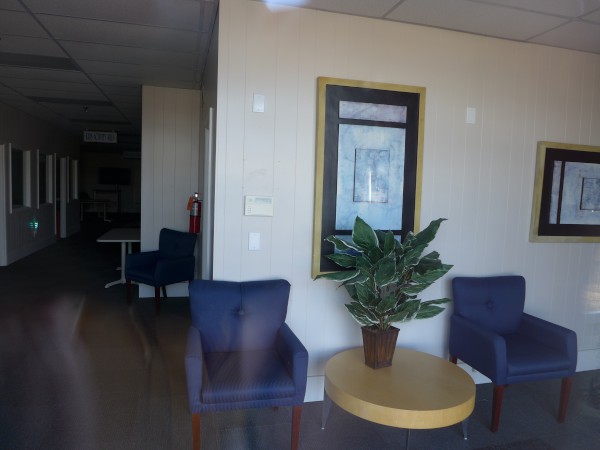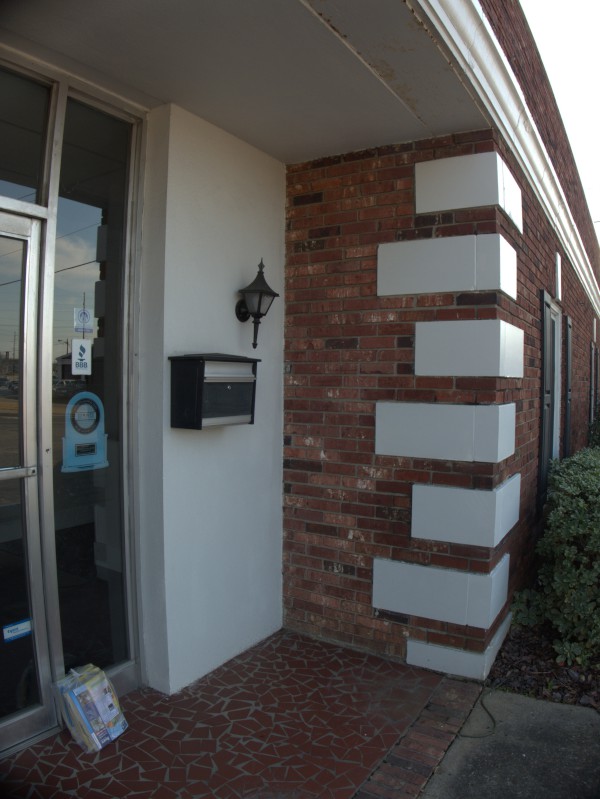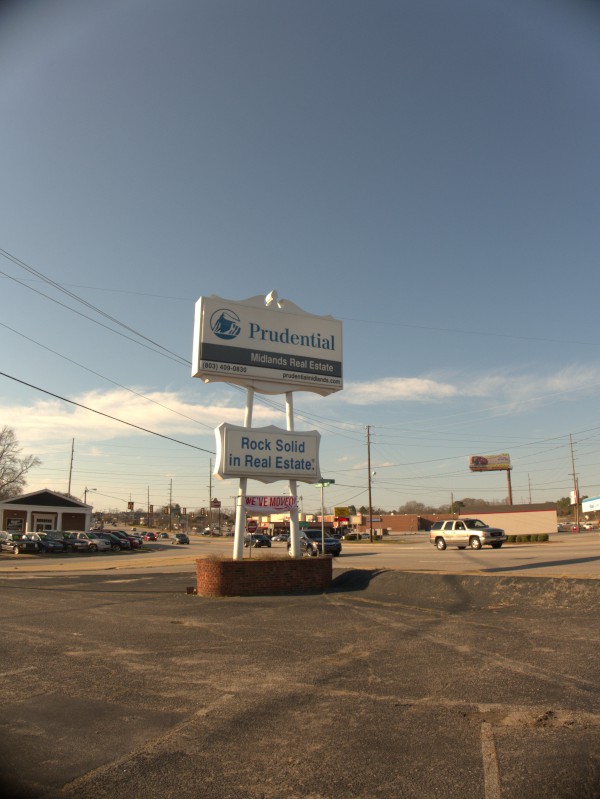 Clearly, I really like that sign.
This building sits at the corner of Garners Ferry and Old Veterans Roads. It's actually a little hard to get in and out of, though you can cut down Old Veterans to Veterans and then come out at the light. As of now, Prudential has moved to 3200 Devine Street. I don't yet have a picture, but it is the building adjoining the old Rice Music House location.
Posted at 11:46 pm in Uncategorized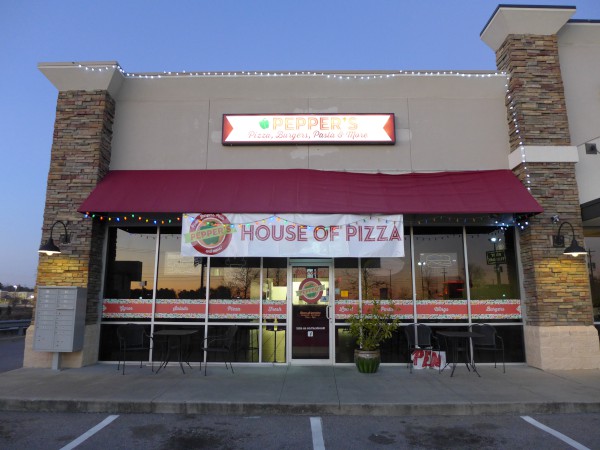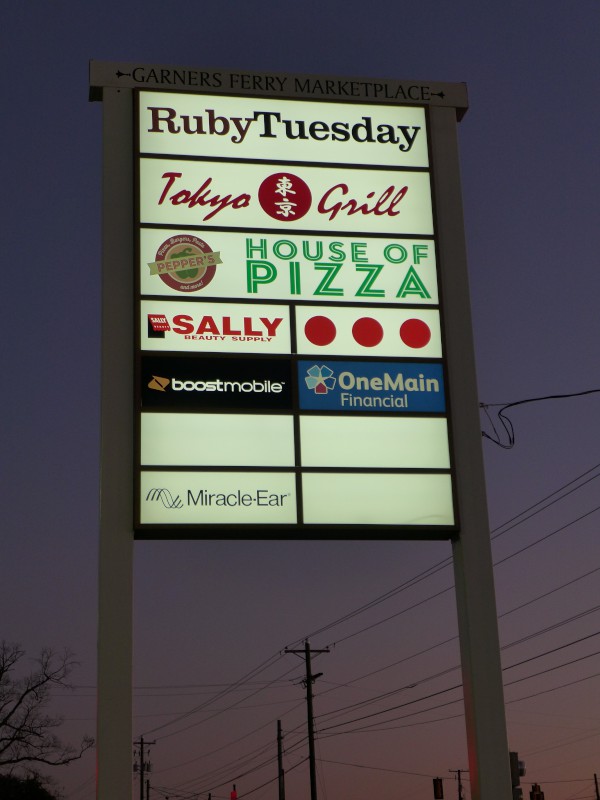 I first became aware of this strip-mall storefront on Garners Ferry when it was Ye Old Fashioned Ice Cream & Sandwich Cafe.
Next it became Anthony's Old Fashioned Burger & Fry Co.. When that closed, there was a sign for a time that it would be re-opening as Ma's House Of Pizza, but in the event the new concept was actually Pepper's Pizza, Burgers, Pasta & More aka Pepper's House Of Pizza.
As reported by MrBO, that seems to have closed sometime around mid-January 2014.
Through all the incarnations, a lot of the physical plant remained the same, including the neon sign for Fresh Salads. In fact, walking around the side of the building, I found the remains of the Ye Old Fashioned sign: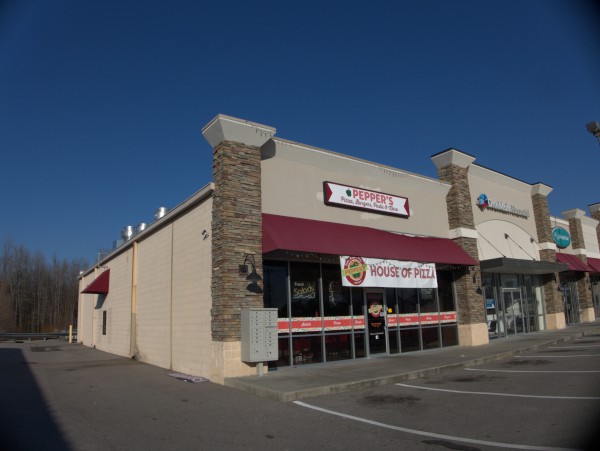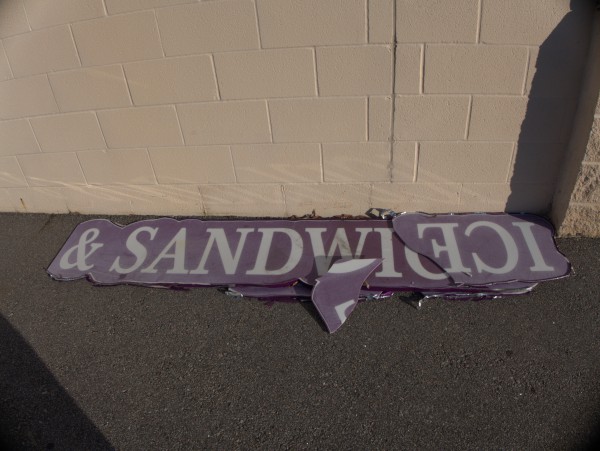 (Hat tip to commenter MrBO)
Read the rest of this entry »
Posted at 12:42 am in Uncategorized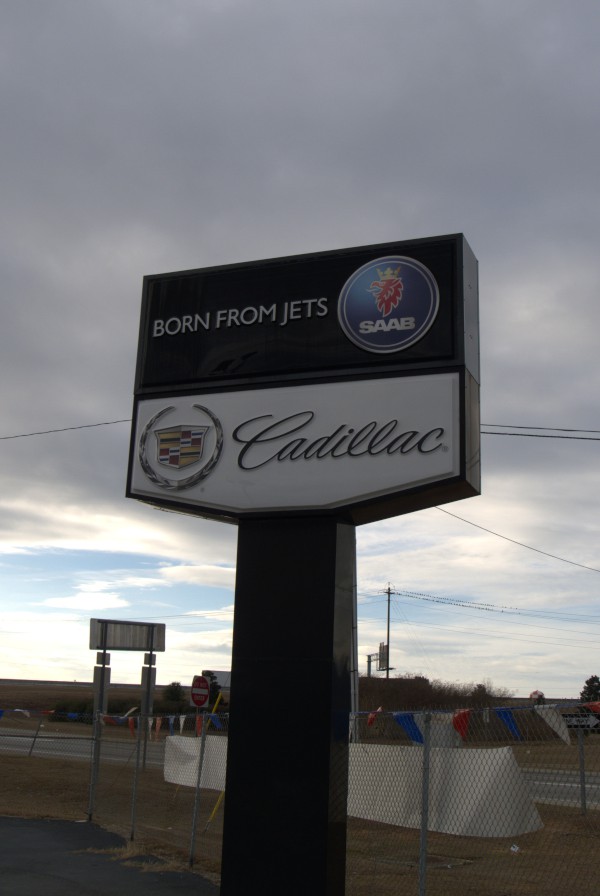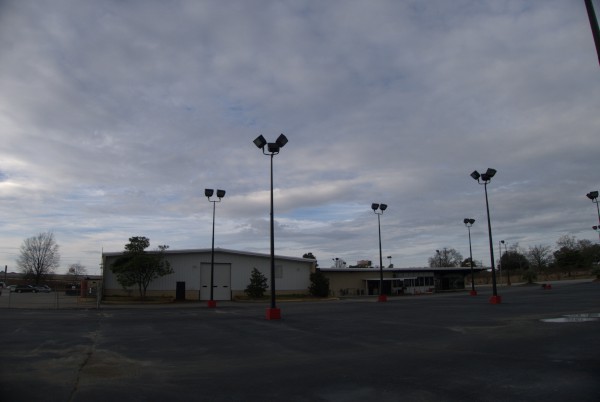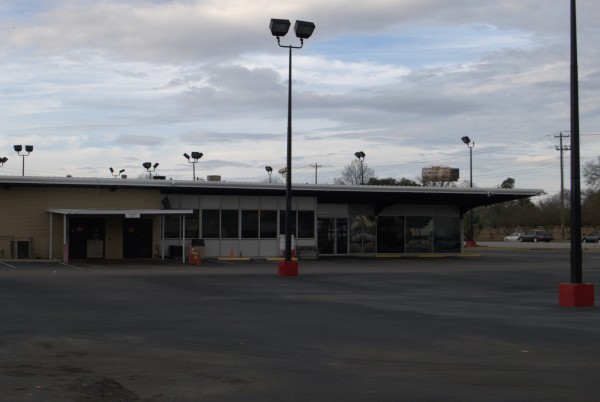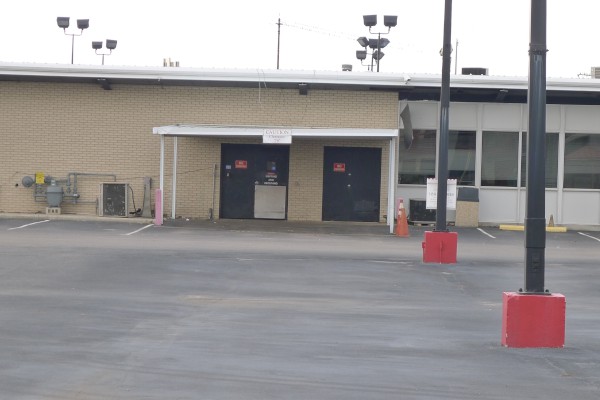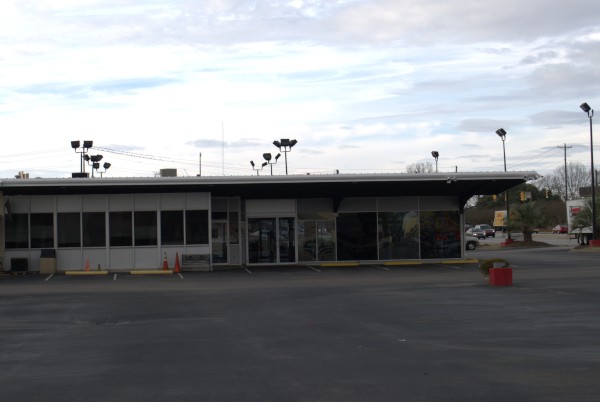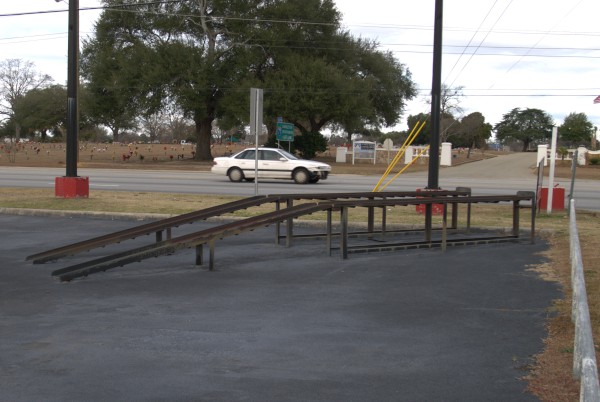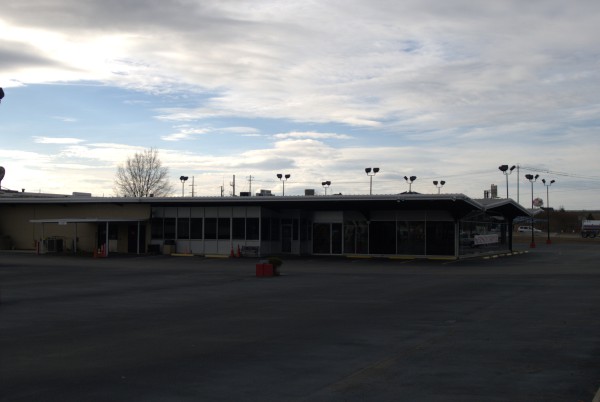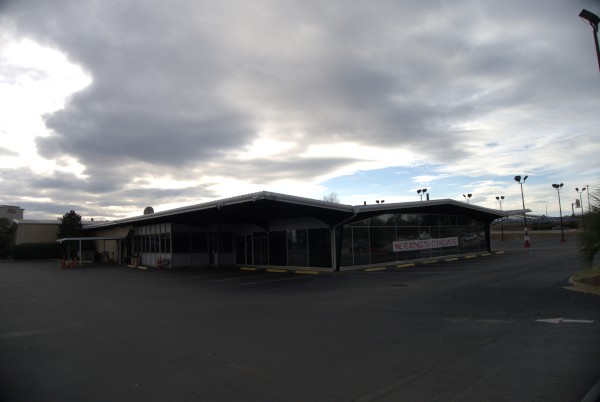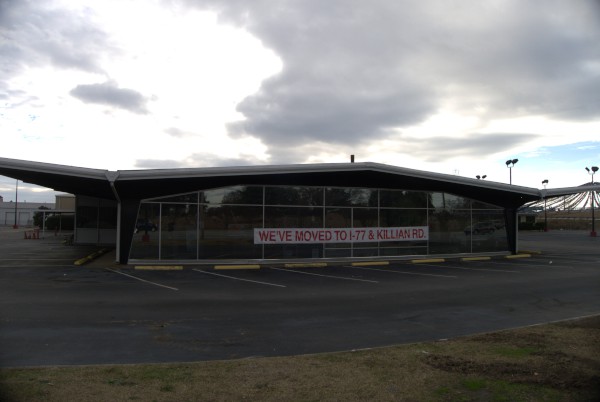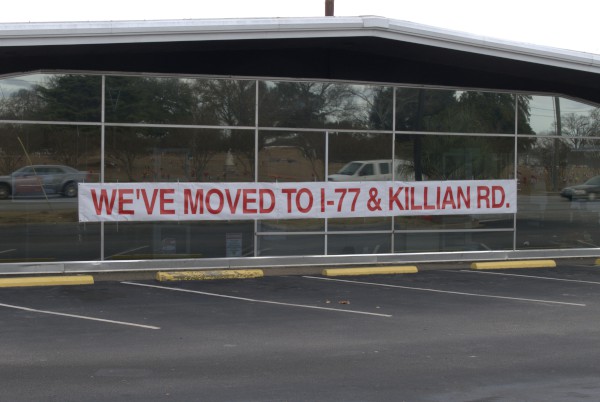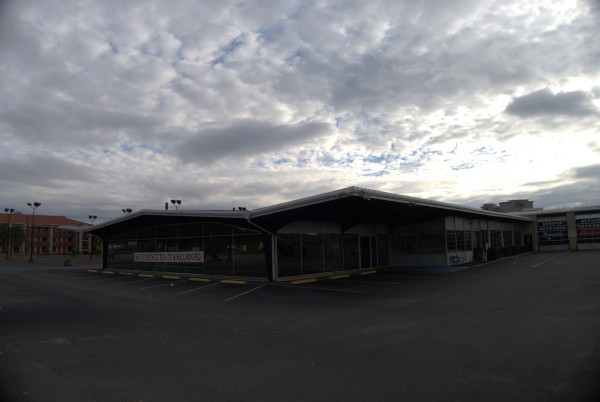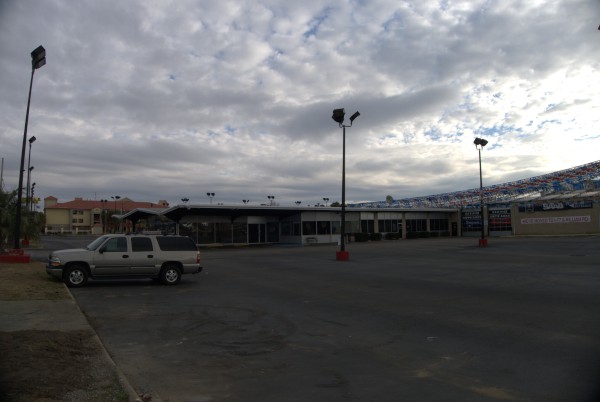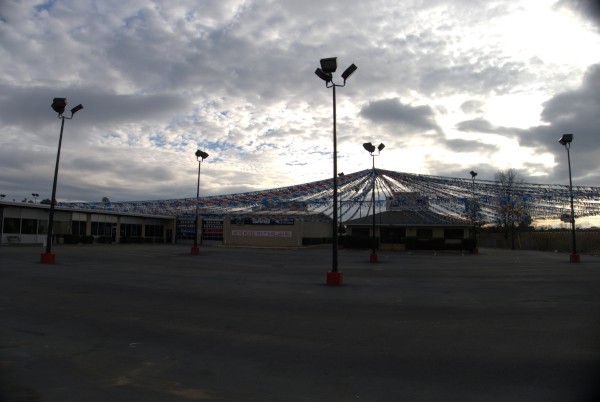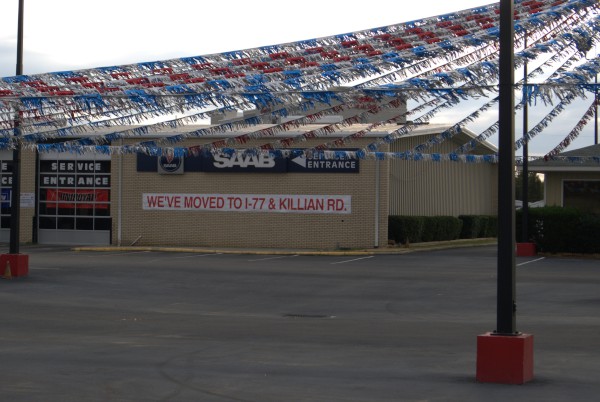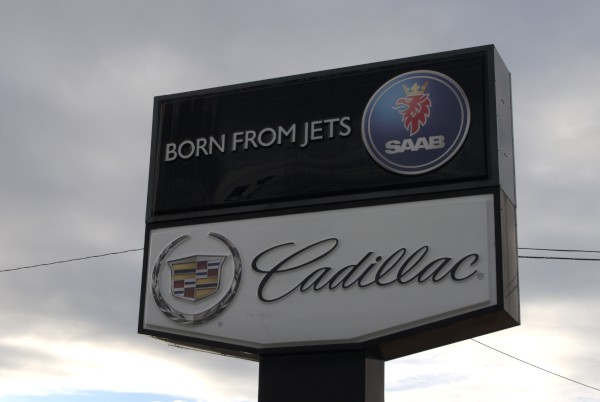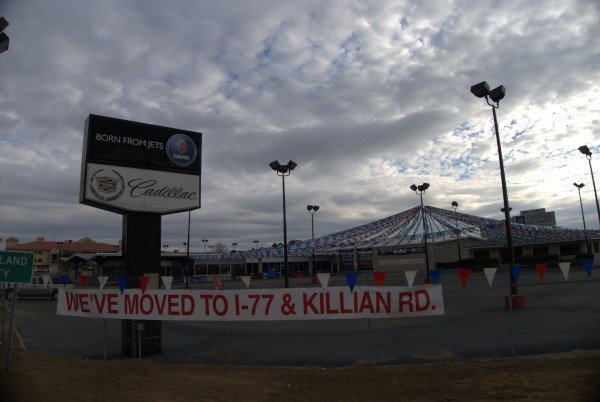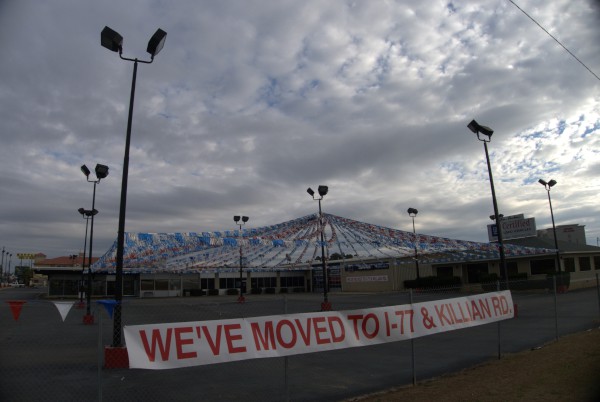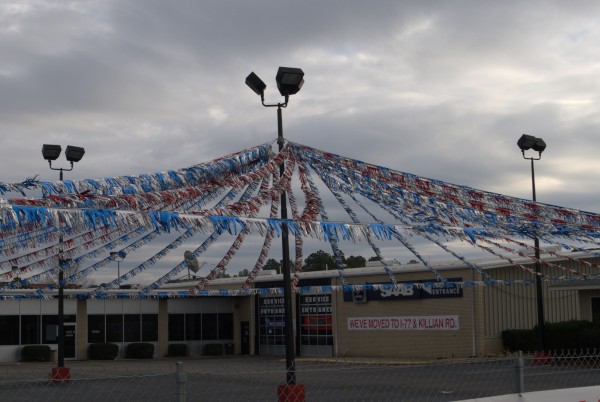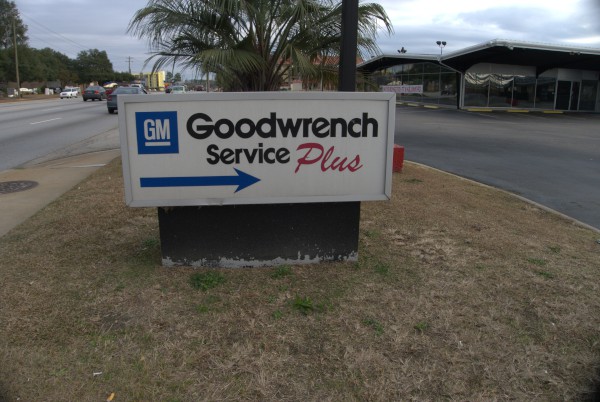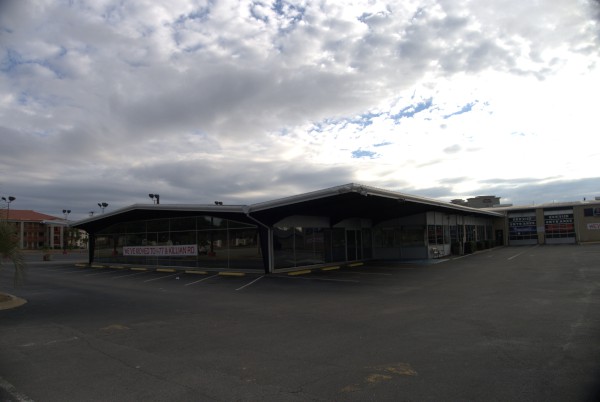 Marion Burnside Chrysler Plymouth was a constant breakfast-table presence while I was growing up due to their memorable commercials on WIS Radio. At this remove, it a little cloudy what the exact lyrics to their jingle were, but clearly they spelled out the word "Marion" and drove home the fact that they were at "Seventy Two Oh One on the Sumter Highway!". Here's the way several people recall it (as first seen on the Ads & Jingles page:
Mar-i-on is the name to remember,
7201 on the Sumter High-Way!
M-- "More Service"
A-- "Able to Serve You"
R-- "Real Value"
I-- "something something!"
O--"something something!"
N--"something something!"
Today!

(me)
M A R, I O N,
Marion Burnside Plymouth in Columbia
M for Marion Burnside Plymouth in Columbia
A at 7201 the Sumter Highway
R ready to serve you
I integrity
O opportunity
N now go!

(commenter Dennis)
M- Marion Brunside Chrysler Plymouth in Columbia
A- address 7201 Sumter Highway
R- ready to serve you
I- Integrity
O- Opportunity
N- Now Come

(commenter GB)
It's a bit hard to conceptualize now, but before I-77 and the growth of the metro area, this lot was way out in the boonies, or at least that's how I considered it. It was something we would pass on the way to the beach, and not something I considered as being "in town" at all. In the event, we were a Ford/Mecury family in those days (something 1970s' Mecurys cured us of), so I never actually paid a visit to Marion Burnside, and am a bit hazy as to when it closed. I'm thinking the late 1970s, but I could be wrong.
Jim Hudson moved into the Marion building sometime later, and had been there quite a while by the time they got caught up earlier this month in the general flight to Blythewood that has already taken Dick Dyer Toyota, Lexus of Columbia and a surprising number of other dealerships.
After a long series of days when I could only take pictures as the sun went down, or when the day was completely overcast, I had some hopes for these pictures. In particular, the sidelot with all the little plastic flags strung up was quite photogenic as they glittered in the early afternoon sun. Of course, the instant I got out of the car, the sun went behind the clouds, and I got yet another gray set of pix. The only partial benefit was that shooting against the sun as I had to do for most of these was a little less bad (Less bad, but still *bad*).
(Hat tip to commenter Frank)