Archive for the 'Garners Ferry Crossing' tag
Posted at 11:06 pm in Uncategorized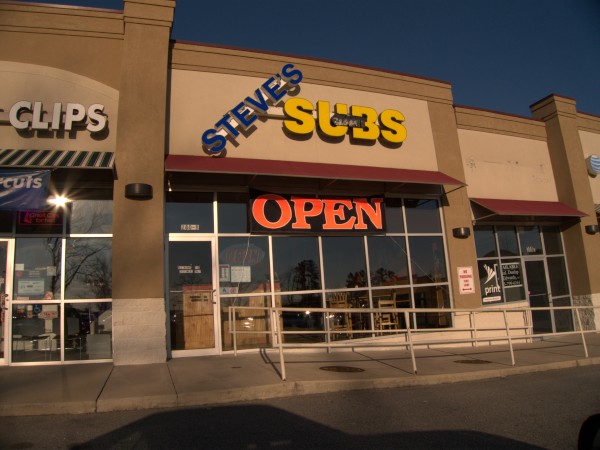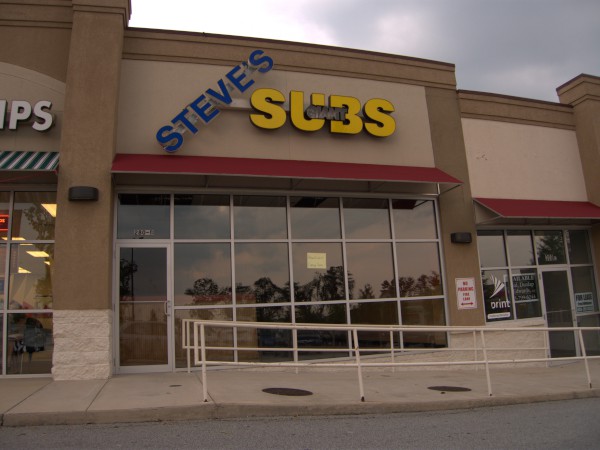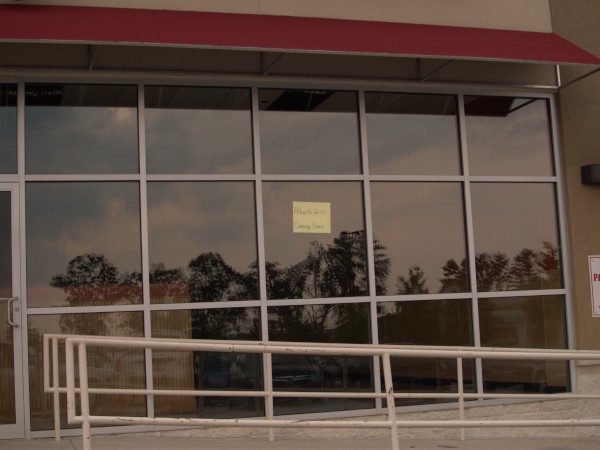 I normally wouldn't do two Garners Ferry posts in succession (unless I were out of pictures..), but commenter Terry mentioned this place just yesterday (after a spam comment brought it back to the top of the "recent comments" list) saying:
I visited Steve's on Garners Ferry 3 or 4 times and they had really good sandwiches. Every time I was the only patron in the shop and a lunch crowd of one will not go very far. The parking lot in front of the store is usually packed so I do not know where all the shoppers were.
Well it appears that a lunch crowd of one has gone as far as it could, and the place is now closed. When I first posted about it (in the closing for Larry's) in February 2010, Steve's had taken over two old Larry's locations (that I knew of for sure). Now it appears that both of them have gone under.
More curiously, the sign in the window proclaims "Hibachi Grill Coming Soon" when Mushi Mushi hibachi just a few units down in the same strip closed in September 2010..
UPDATE 3 November 2011 -- Looks like Japan Grill is close to opening: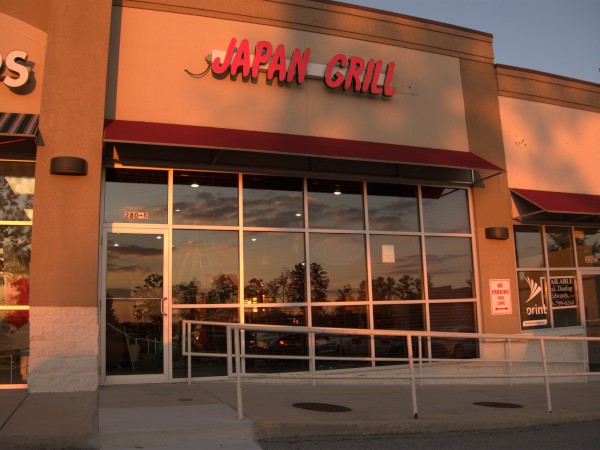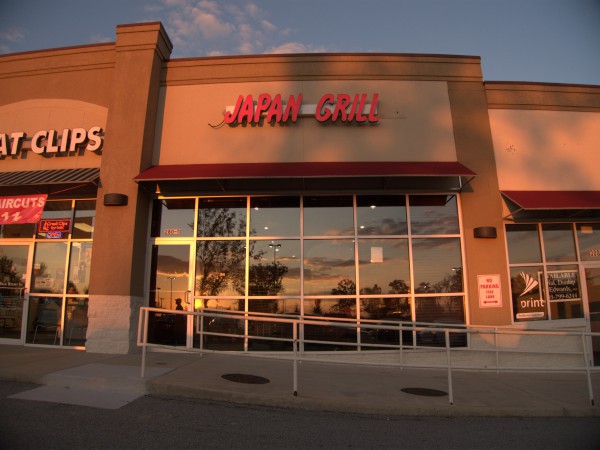 Posted at 9:51 pm in Uncategorized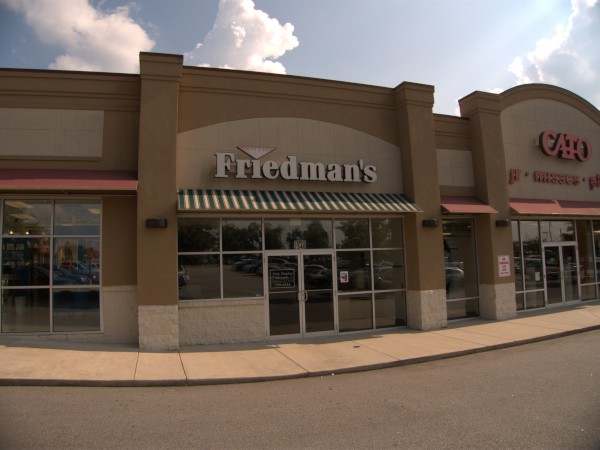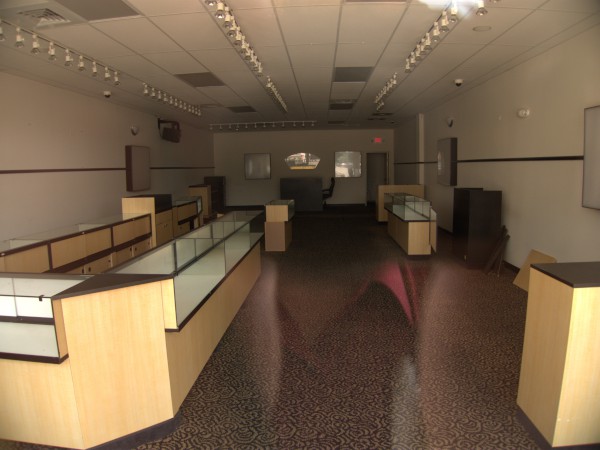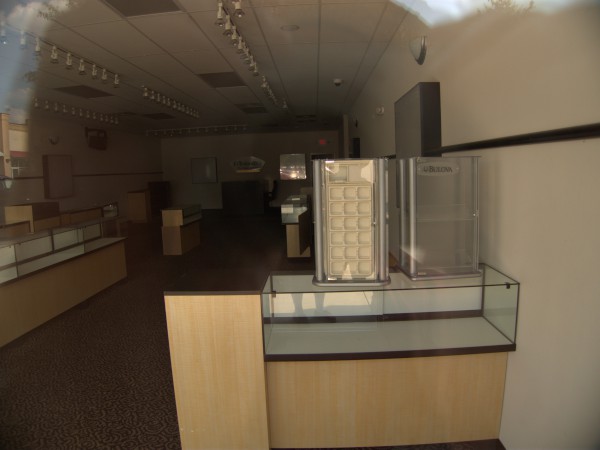 I posted about Friedman's Columbia Mall store here, and I suspect the same story applies to this one, in Garners Ferry Crossing.
In brief, Friedman's went bankrupt, came out, and then went under again in 2008. A few stores bought by another company stayed open as Friedman's until that company went under, a bit later in 2008. Actually, you could probably guess that the company went under by looking at the storefront. Companies that are still in business like to take their signs off of failed stores so their branding doesn't take a hit.
It's interesting how in this one little plaza, not more than a few years old, they've already had 1, 2, 3 other visits from the reaper.
Posted at 12:58 am in Uncategorized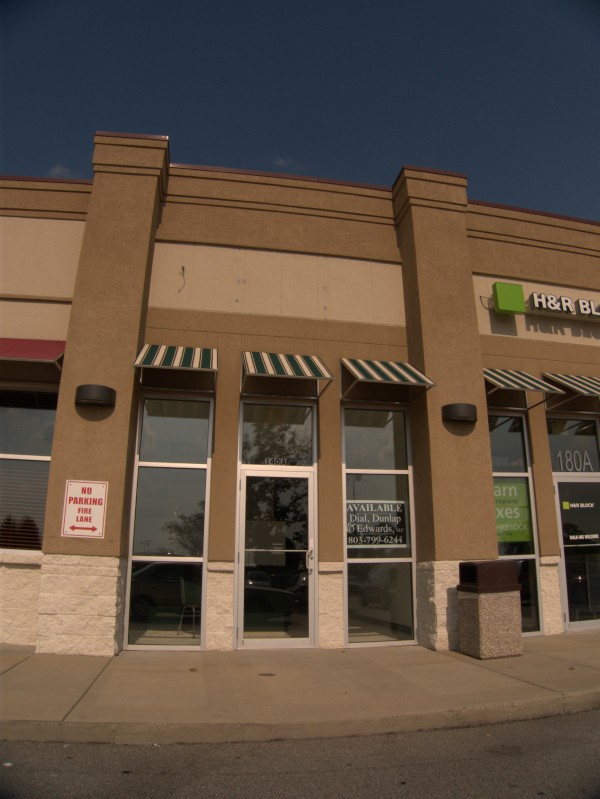 Here's another vacant storefront in the same plaza as Mushi Mushi. I have found out the the plaza is actually called Garners Ferry Crossing, but have not been able to identify this store through google.
It sits in between Casa Linda and H & R Block, and has apprently been vacant for a good while, although it obviously did have a tenant at one time judging from the evidence of a removed sign above the awnings.
UPDATE 26 Sep 2010: It looks like commenter MB is correct that this place was a Physicians Weight Loss Center, or at least there was one listed at 7546 in the 2009 phonebook and there's not one now. I'm thus changing the post title from the generic Storefront to that. (And, no, they apparently don't use an apostrophe in their name for some reason).
Posted at 12:00 am in Uncategorized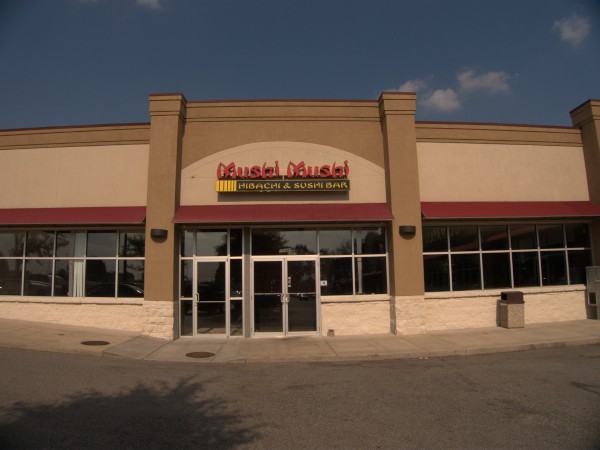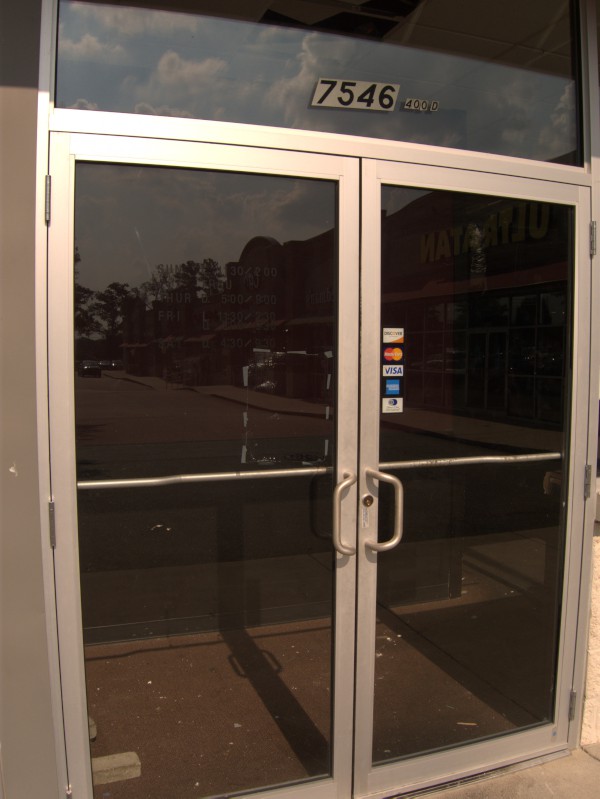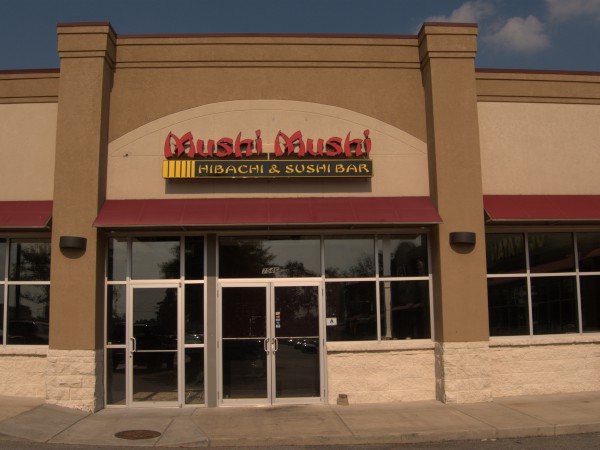 Mushi Mushi (can anyone translate that?) was in the little strip adjacent to the Wal Mart and old Fire Mountain Grill / Ryan's on Garners Ferry Road (and almost next to the old Larry's Subs).
There are actually a number of vacancies in this complex, which seems to me to be in a reasonably good location -- there's direct access from Wal Mart and an additional light for side access from Garners Ferry. Of course, in this case, the old Ryan's being a Hibichi Grill itself now can't have helped.
I never ate at Mushi, in fact I don't think I've eaten at any "hibachi" place. I certainly couldn't get my mind around sushi, I'm afraid. Maybe if they had tried this concept I might have stopped by..
(Hat tip to commenter Midnight Rambler)
Posted at 11:06 pm in Uncategorized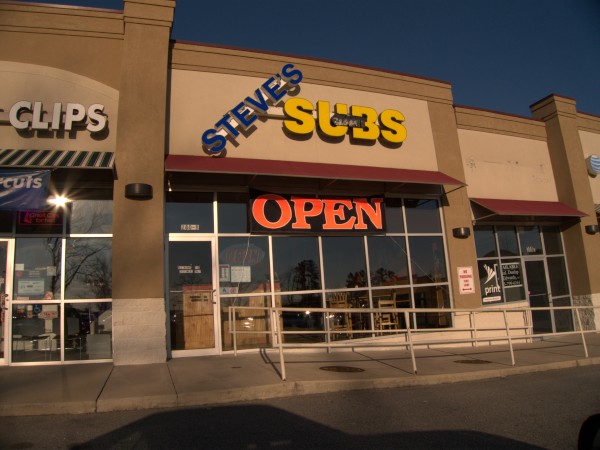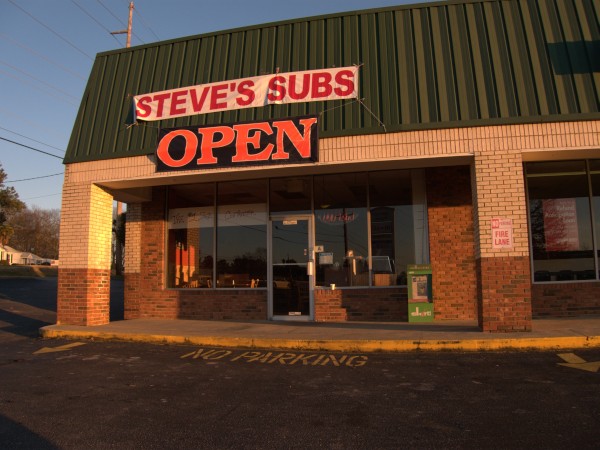 According to this Loopnet posting, there were three Larrry's Giant Subs up for sale at the same time, either retaining the Larry's franchaise, or as restaurant space. I would guess then that they were all run as part of the same operation.
I have not checked the Sunset Boulevard location, but both the Broad River Road and Garners Ferry locations have already been taken on by Steve's #1 Sub Contractor. In the case of the Broad River Road operation, this puts Steve's back very close to to their former location at Broad River & Saint Andrews.
I find it a little odd that the places flipped from one "guy's first name" chain to another "guy's first name" chain!
Also look how Steve's has pulled the "Giant" from the Garners Ferry sign. I know that it's just because it's not part of their branding, but it almost leads one to think that perhaps the size of the subs will be decreasing..
(Hat tip to commenter Alicia.)
UPDATE 28 Oct 2010 -- Well, Steve's didn't last long at all: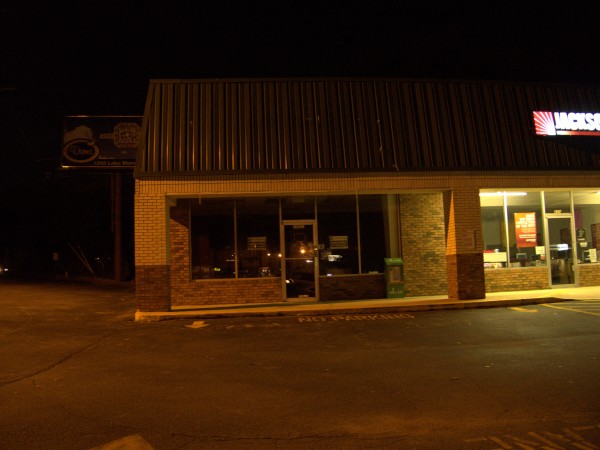 UPDATE 23 October 2011: Well, I wish I would have done this post as two separate entries, one for each location, but the Garners Ferry Steve's location is set to become Japan Grill: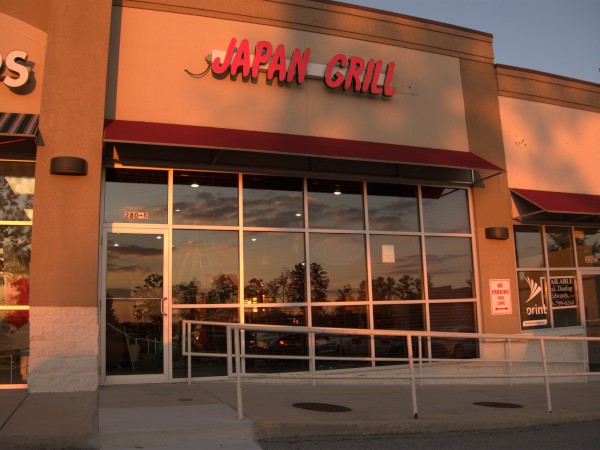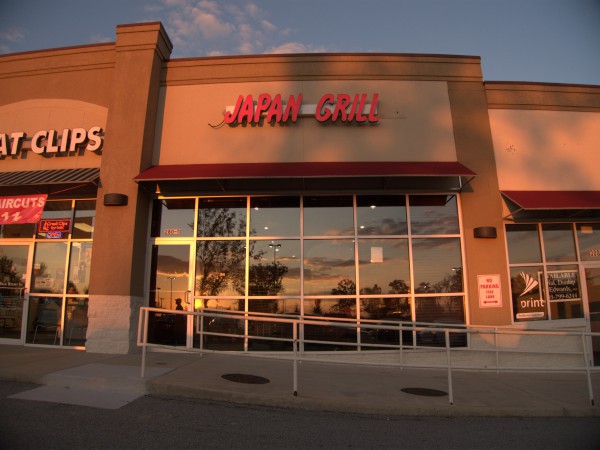 UPDATE 3 November 2011: Well, it turns out I did do a separate entry for the Garners Ferry location, but never indexed it. What a mess! I'll copy the Japan Grill pix over there too and index it, but it will still be a mess!