Archive for the 'hibachi' tag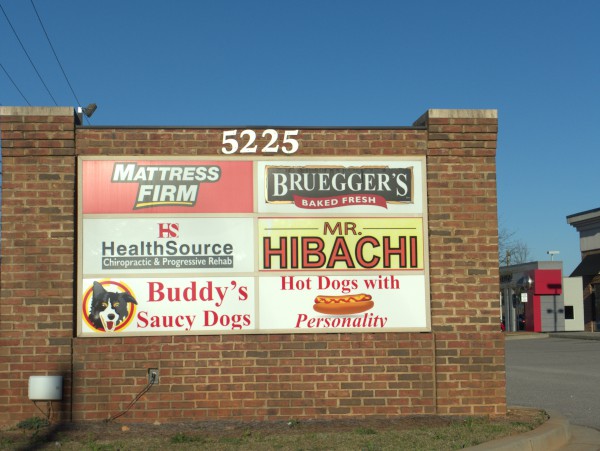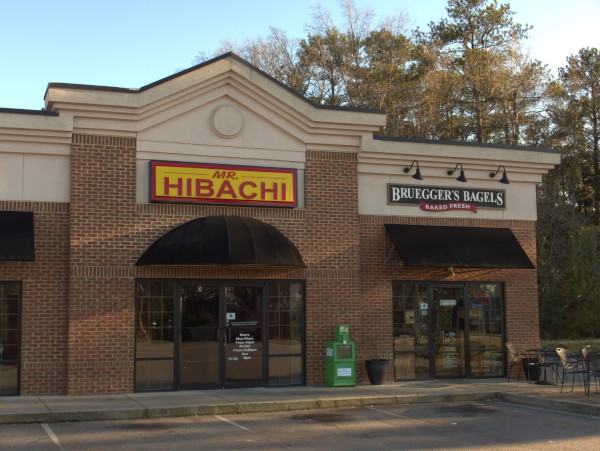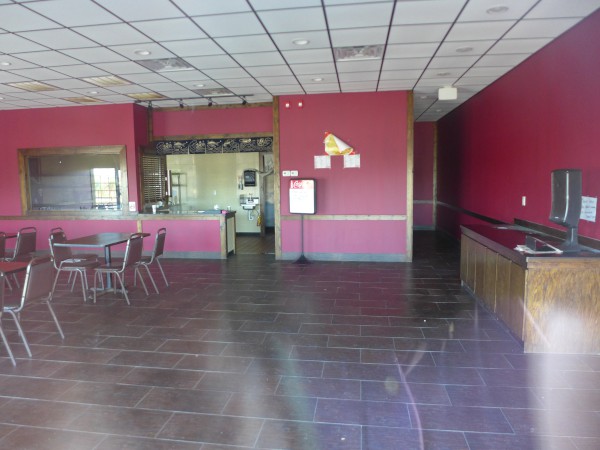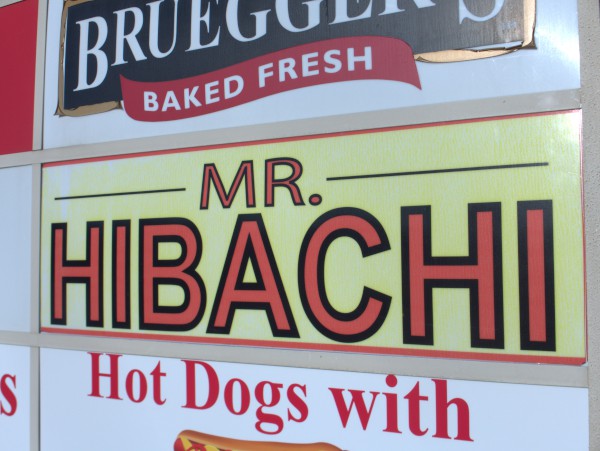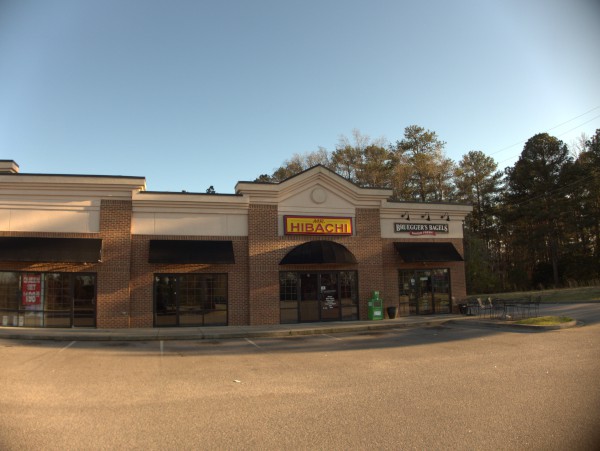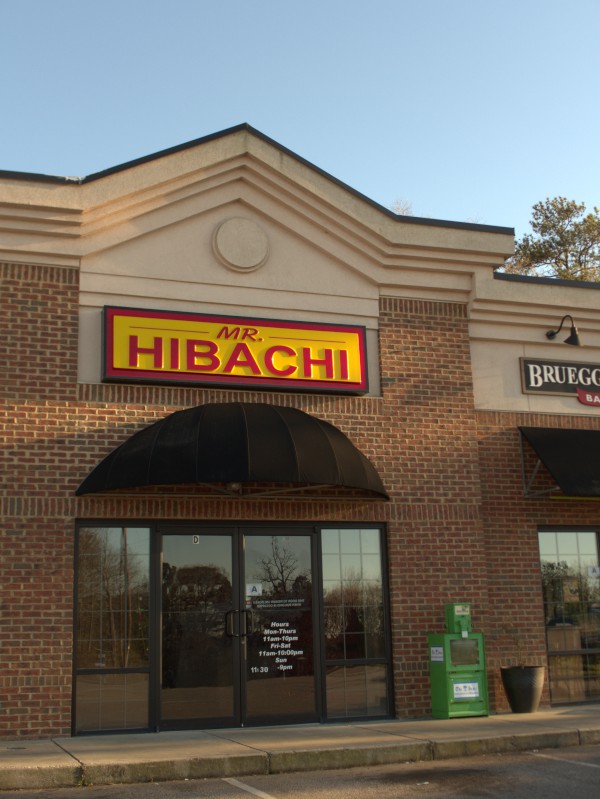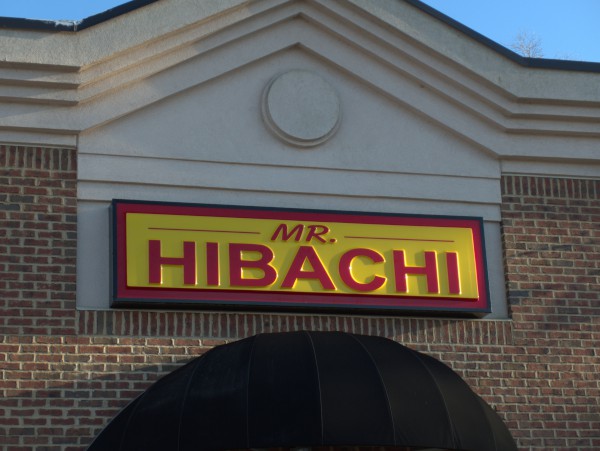 Commenter Megan reports this Lexington Hibachi spot as closed around the start of the month.
But you can still get some dogs..
(Hat tip to commenter Megan)
UPDATE 8 September 2016 -- It appears the follow-on operation, Clean Eatz is now in operation: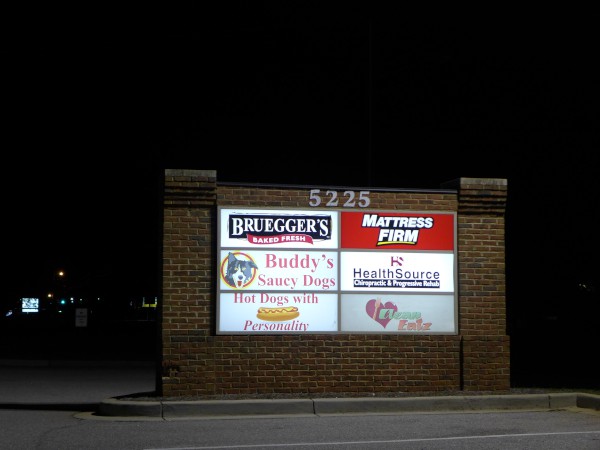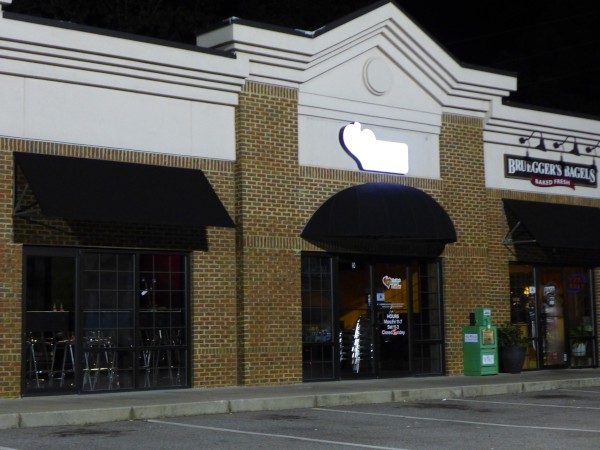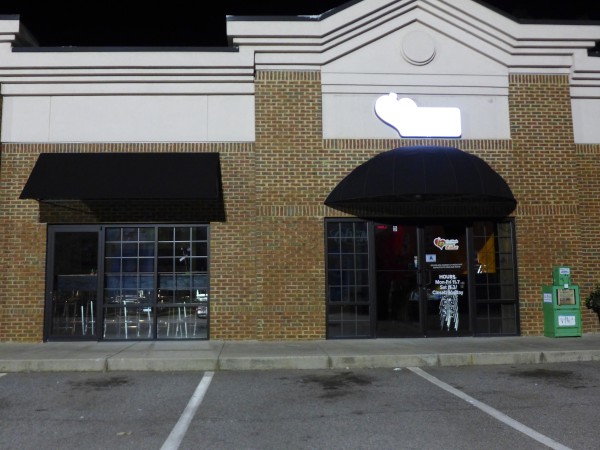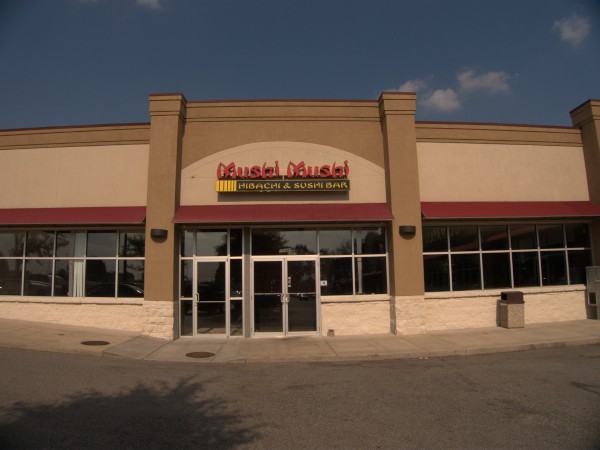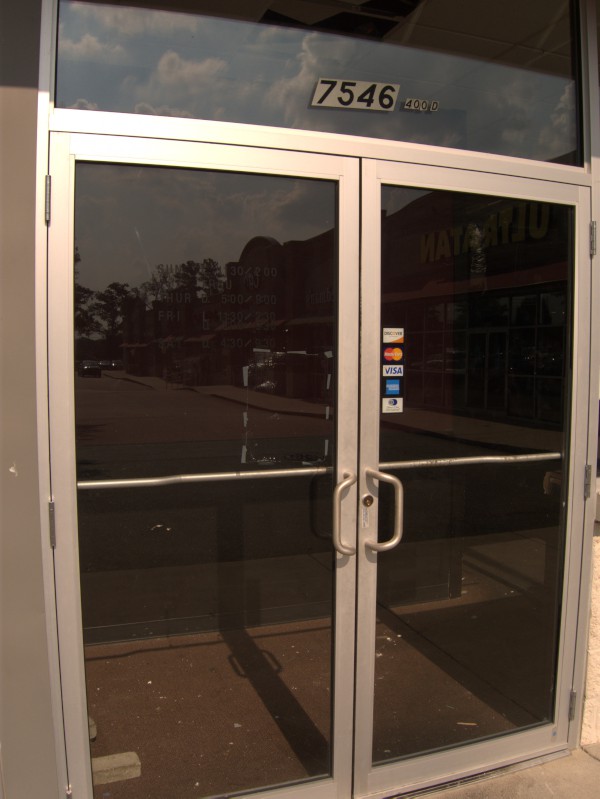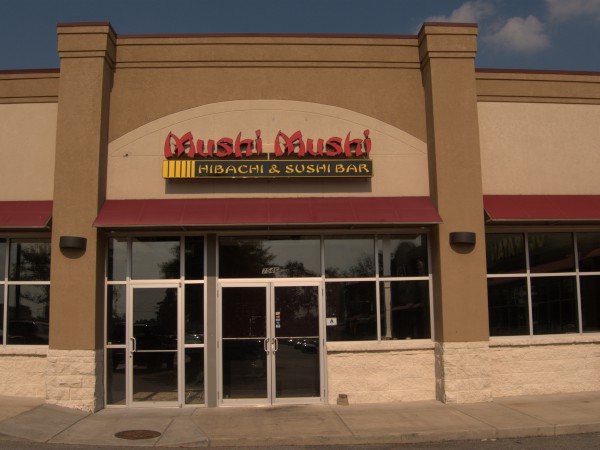 Mushi Mushi (can anyone translate that?) was in the little strip adjacent to the Wal Mart and old Fire Mountain Grill / Ryan's on Garners Ferry Road (and almost next to the old Larry's Subs).
There are actually a number of vacancies in this complex, which seems to me to be in a reasonably good location -- there's direct access from Wal Mart and an additional light for side access from Garners Ferry. Of course, in this case, the old Ryan's being a Hibichi Grill itself now can't have helped.
I never ate at Mushi, in fact I don't think I've eaten at any "hibachi" place. I certainly couldn't get my mind around sushi, I'm afraid. Maybe if they had tried this concept I might have stopped by..
(Hat tip to commenter Midnight Rambler)
UPDATE 25 October 2018: Add tags,update post title format, add map icon.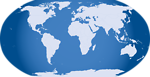 Posted at 6:39 pm in Uncategorized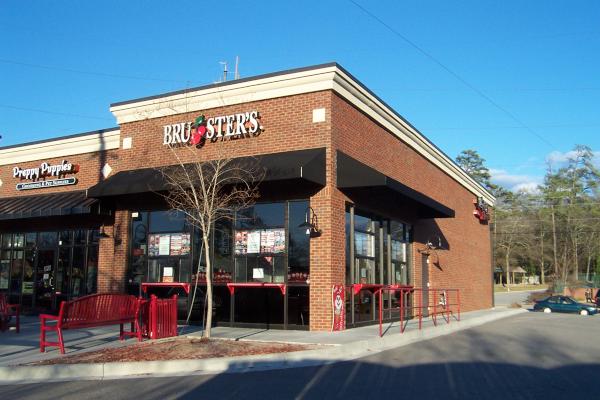 This one is not a "real" closing, but I thought it was kind of odd, so I'm going to note it.
I had noticed Bruster's Real Ice Cream in a few locations before ever stopping by, and it seemed to me that there was always a crowd standing around outside for some reason. When I finally did stop by, I found that the reason is that there is no "inside", at least for customers. All the business is done through walk-up windows, even though the buildings are plenty big enough to have counters inside. The ice cream is pretty good, but certainly not noticably better than Baskin Robbins, Ben & Jerry's, Coldstone or Marble Slab, all of which operations have counters and seats inside. I can't really think of why the chain would adopt such a concept, except to "be different". It's a concept I can see working well in resort areas, but it seems ill-suited to year-round markets. If you get a hankering for ice-cream in November, are you going to go somewhere warm, or stand outside Bruster's?
I noticed a month or two ago that the store on Beltline at Forest had been dark a while, and I stopped by to see what was going on. There were signs in the windows saying that they were closed for "renovations & training" and would be open again early in 2008. Well, it is now early in 2008, and they are still closed. Since it is a brand-new building, and I have seen no work trucks at the site, the renovations angle is puzzling, and I have to wonder what kind of training the staff at this store needed that isn't needed at their other locations, especially since it was a going operation. If I were to speculate, I would say that their business model just doesn't work in the winter at non foot traffic sites. But I would never do that.
UPDATE 27 March 08: Looks like the place is for sale, but for sale as a Bruster's franchise, not as just a building: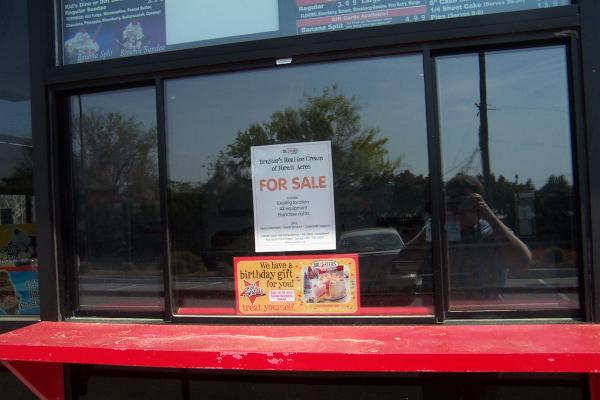 I wish him(?) luck, but those "loyal customers" the "for sale" sign references have had half a year to find other creameries..
UPDATE 31 March 09:
Well, they backed a truck up to the place and loaded all the equipment and took down the signs. That was in January I think and so far nothing has gone in there.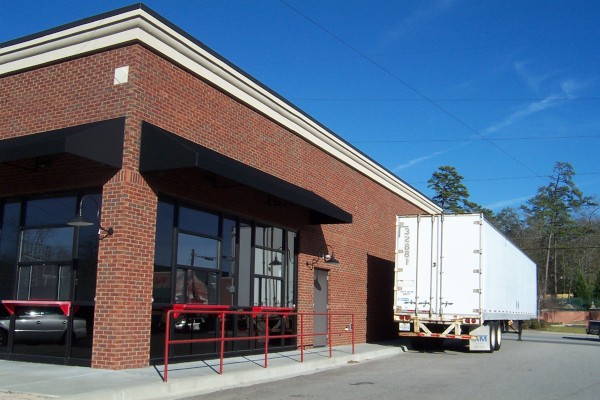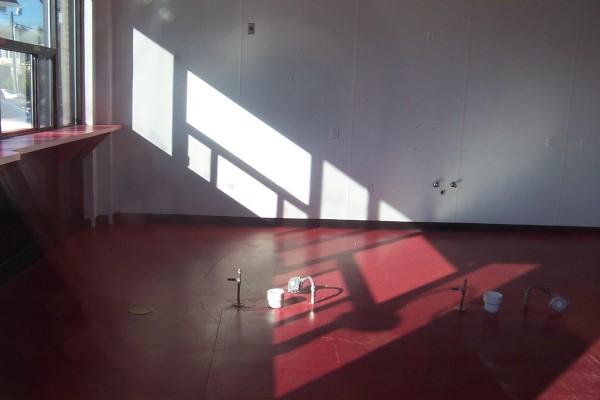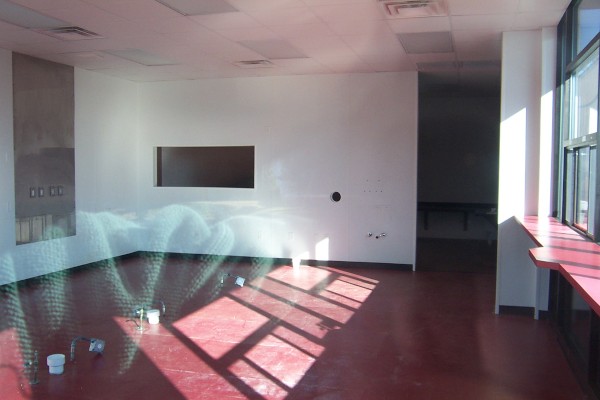 UPDATE 8 June 2010 -- Well, it's going to be a Hibachi Express "soon", though it seems like the "soon" sign has been up a month or so, and there doesn't look to have been any interior work done..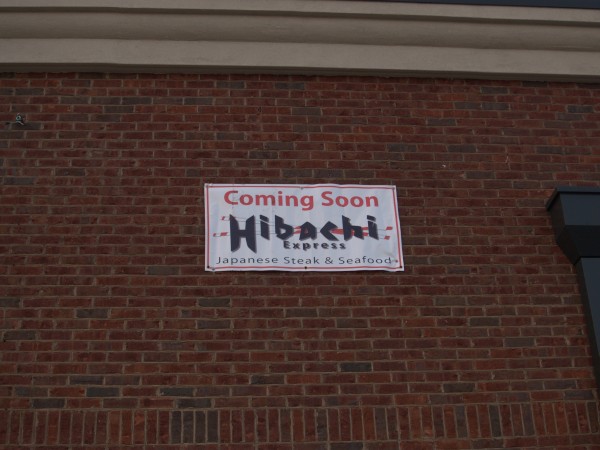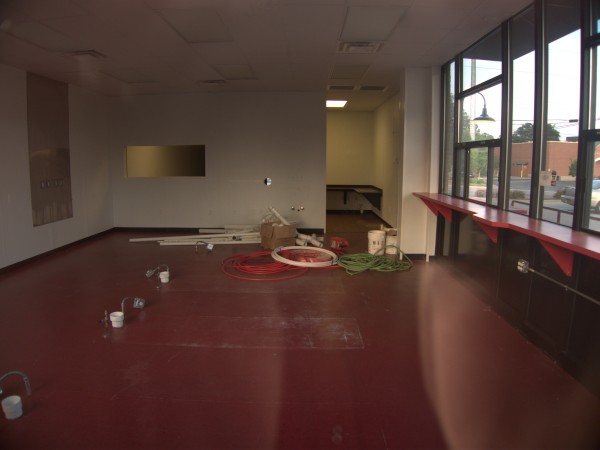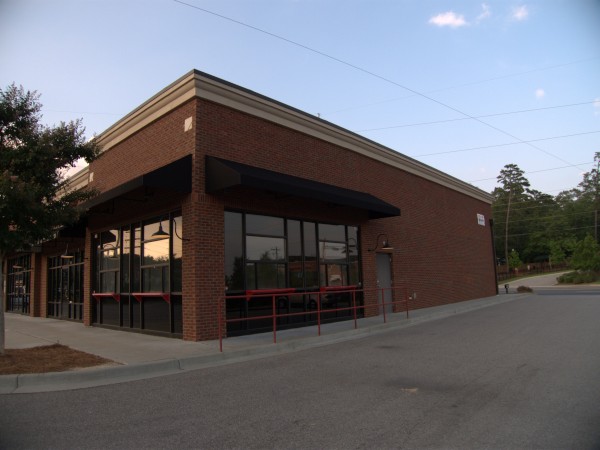 UPDATE 23 Dec 20-- Hibachi Express is open: