Archive for the 'ice cream' tag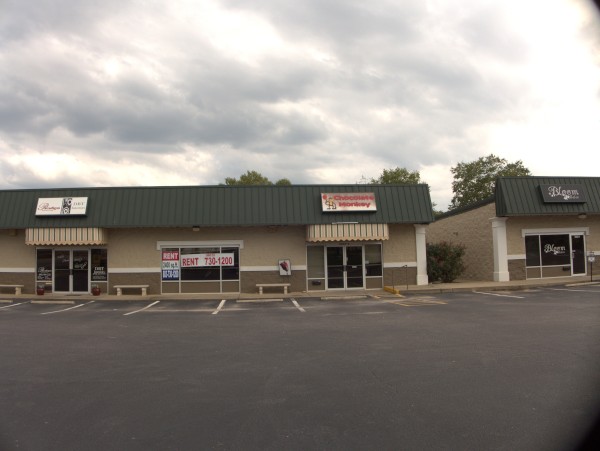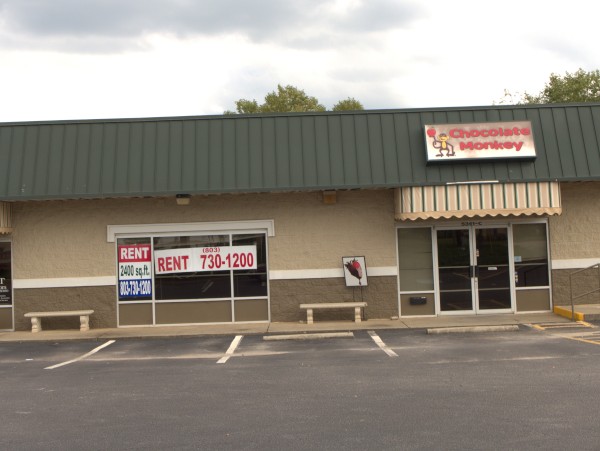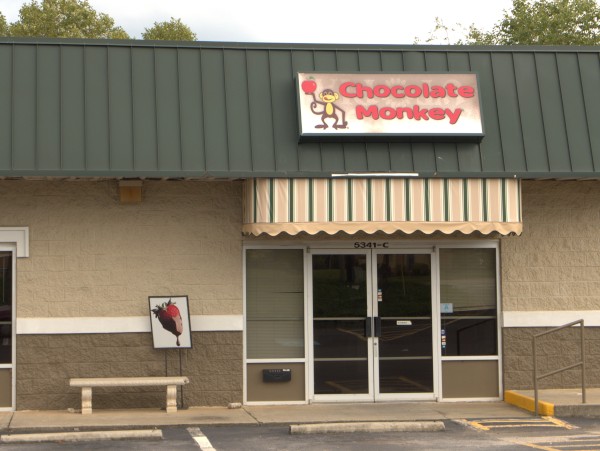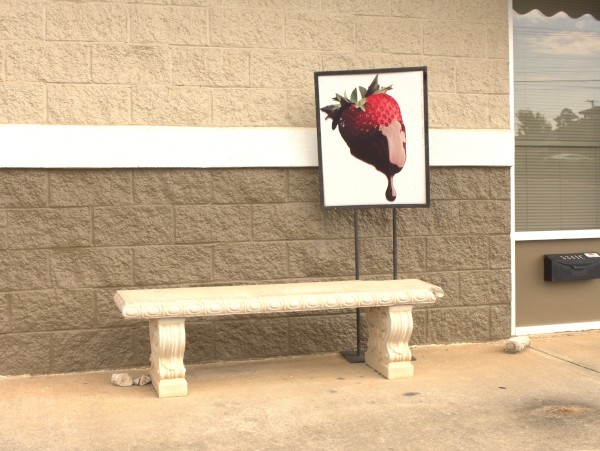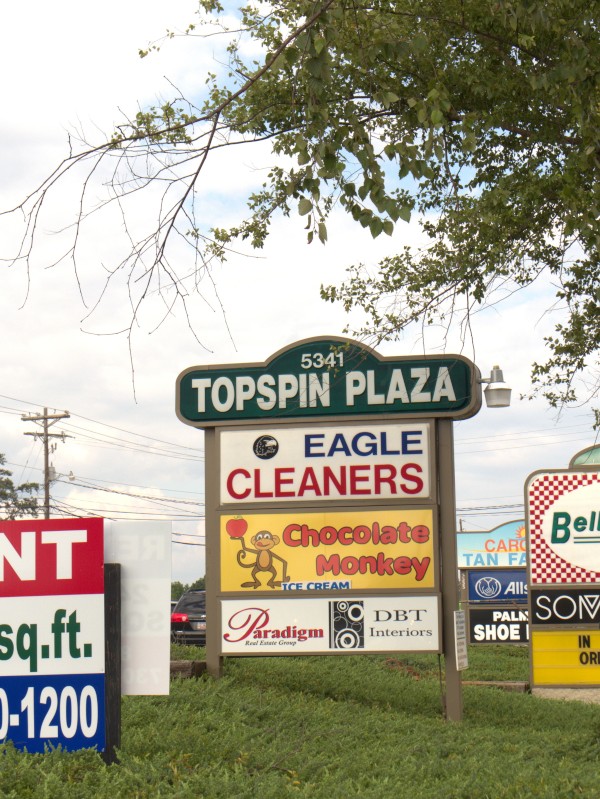 Although I did not know it, Chocolate Monkey is a small family owned chain of candy shops. As their Facebook explains, the owners have moved to Tennessee to run the stores there, and keeping up with the lone South Carolina store from there was just a bridge too far.
That's a good looking strawberry!
(Hat tip to commenter James R)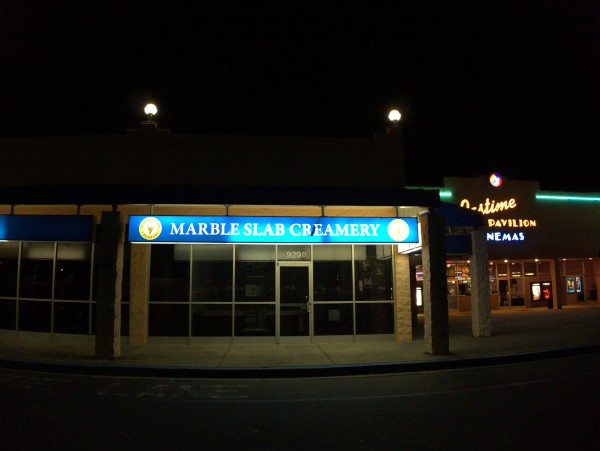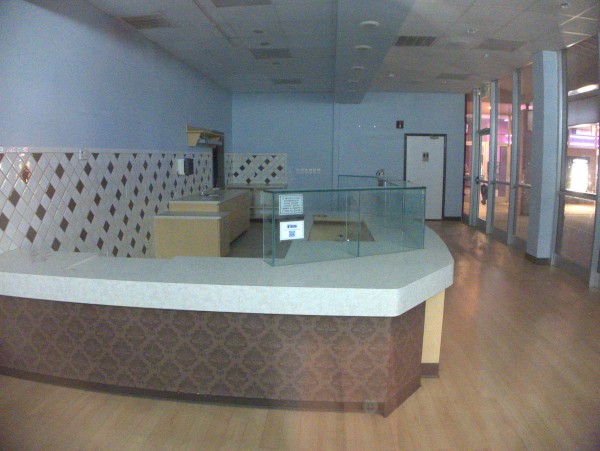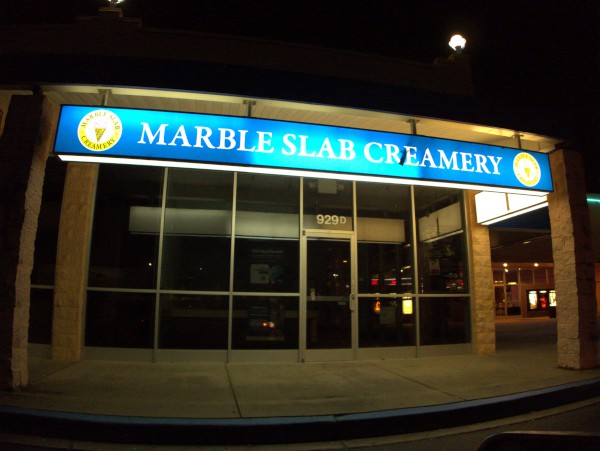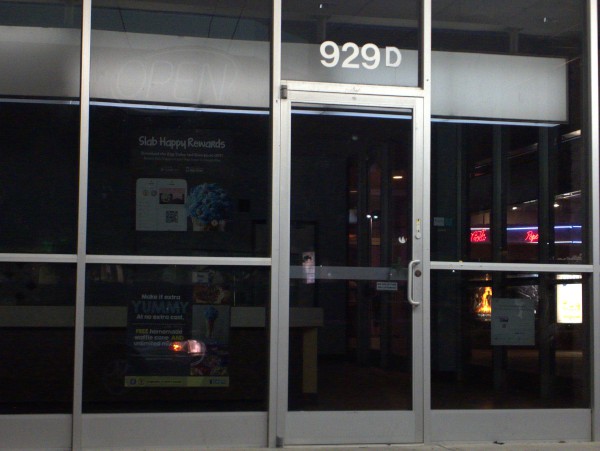 I had come from Pizzera Uno to the Pastime Pavilion in Lexington to see a movie. In point of fact, I was hoping to still find the latest Mad Max move showing though it was dropping out of first run at the time. I had done a quick google before leaving home, noting that the time and place for Max would make it convienient to a restaurant I hadn't been to for a while.
It all went well until I got to the theater and found that I should have taken time to click on the movie descriptions as well as times as the movie turned out to be about a dog.
Anyway, as I was walking back to the car in sort of disgusted amusement, I noticed the plaza's Marble Slab Creamery was closed. There were no explanatory notes or signs, but cleary the place had been cleaned out even though the marquee was still up.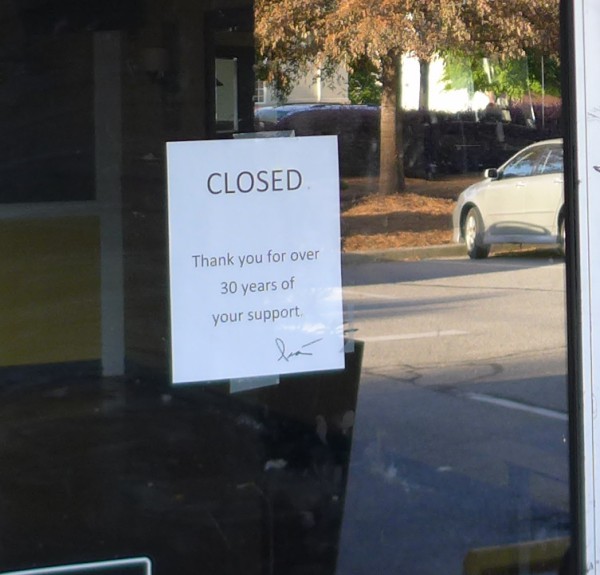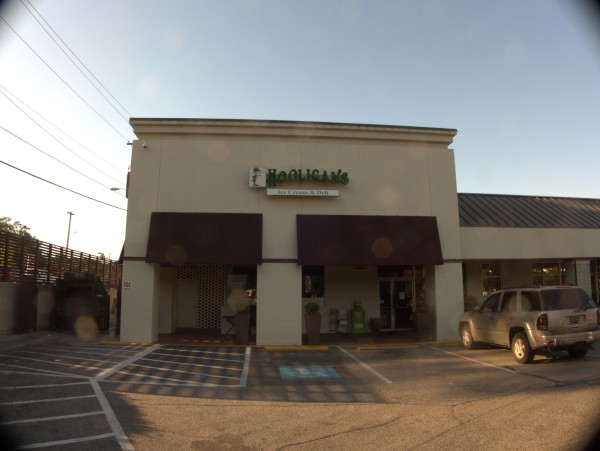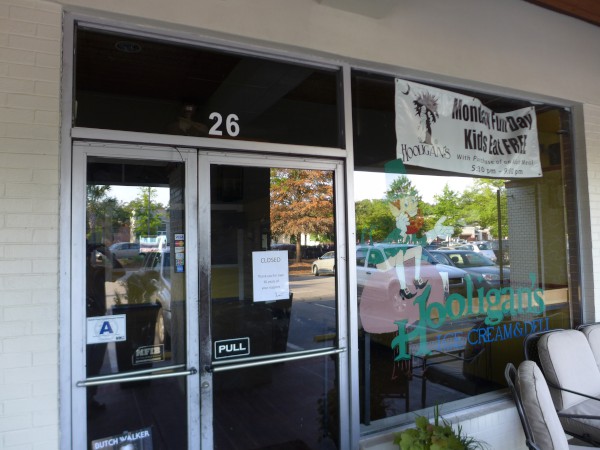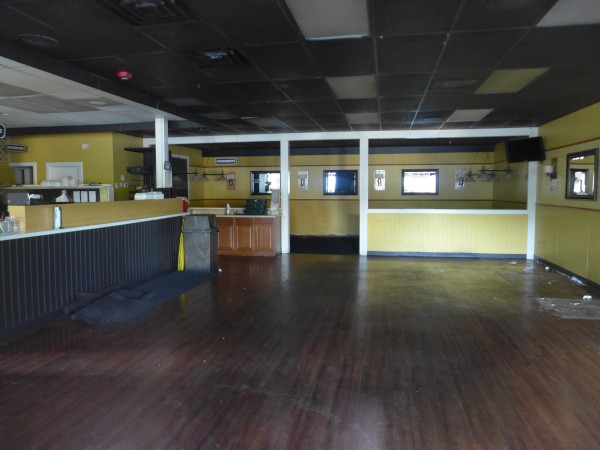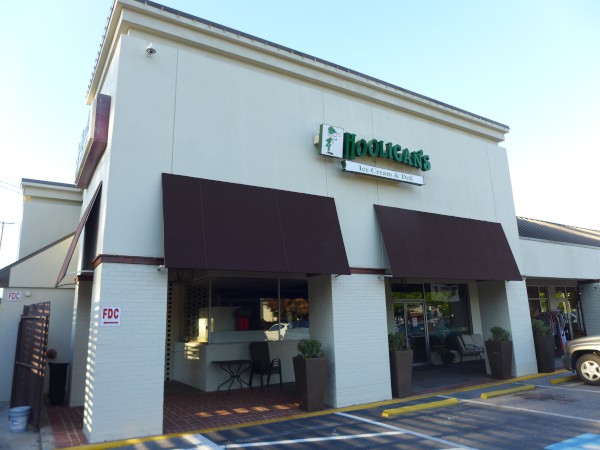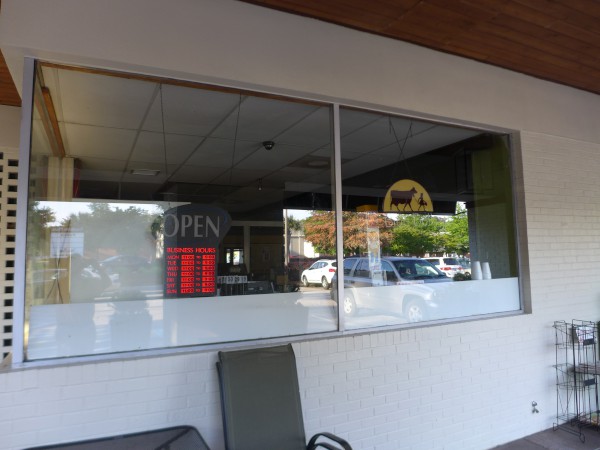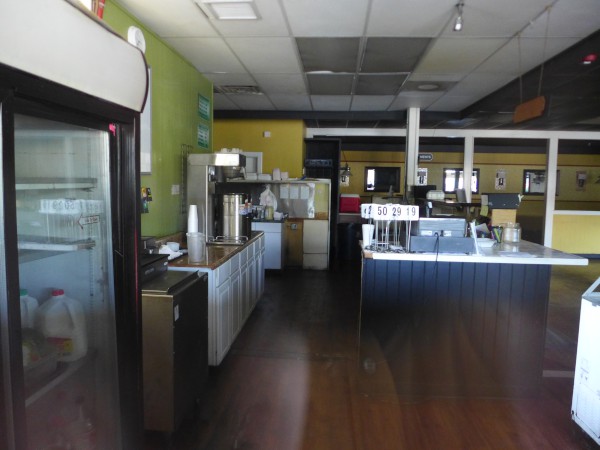 Well, I was sorry to see this. Hooligan's has been a long-time presence at Trenholm Plaza, and has continued the ice cream tradition that started in that location with Edisto Farms Dairy.
I didn't go to Hooligan's that often, but they were dependable, and had excellent ice (the chewy kind) for the drinks. At one time, when my eldest niece was in her terrible twos, Hooligan's was the only place my sister could take her out as it was kid friendly, and cranky-kid friendly.
(Hat tip to commenter mamarose)
UPDATE 29 January 2018: According to The State, this is to be BLD Diner
a hip version of the American classic diner, offering everything from omelets and fresh squeezed juice in the morning to a full prime rib dinner in the evenings
UPDATE 14 May 2018 -- The sign for BLD Diner is up: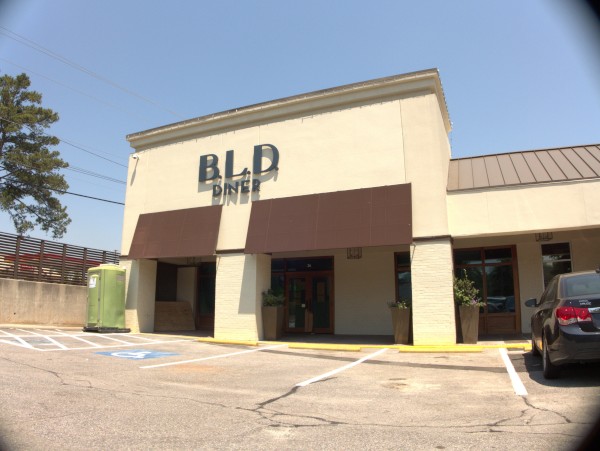 UPDATE 6 August 2018 -- BLD Diner is now open in this slot: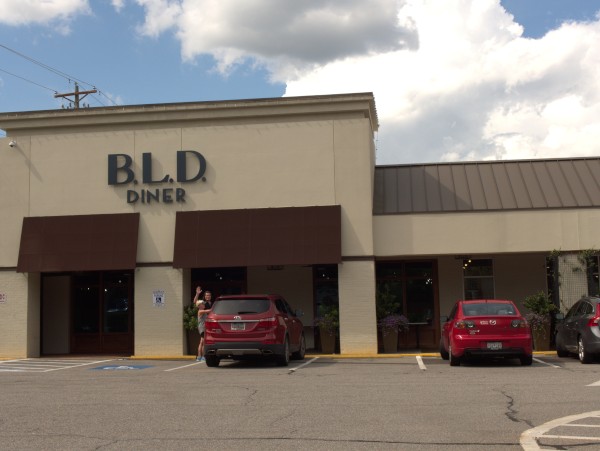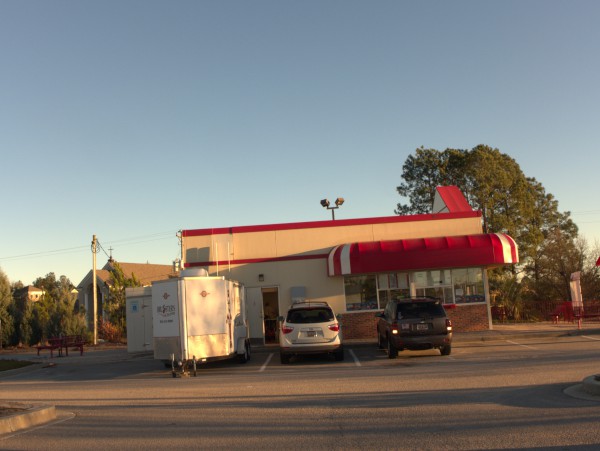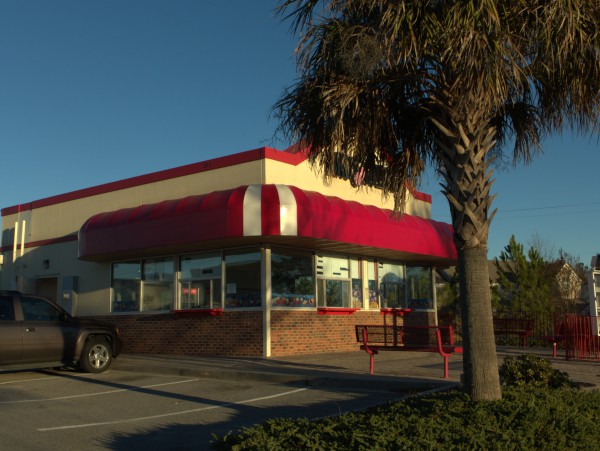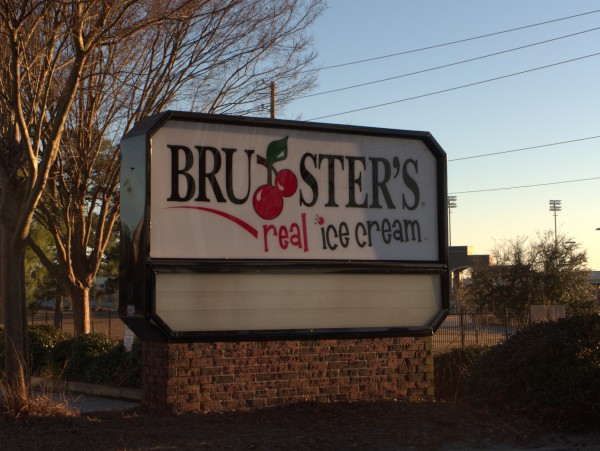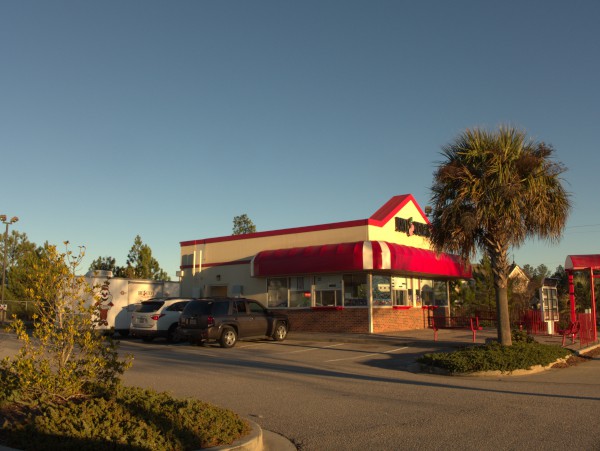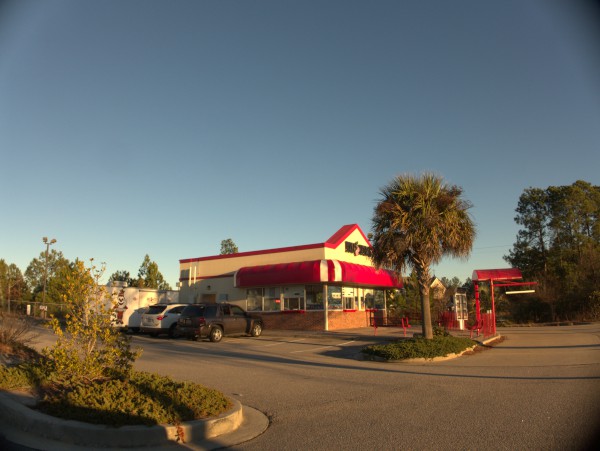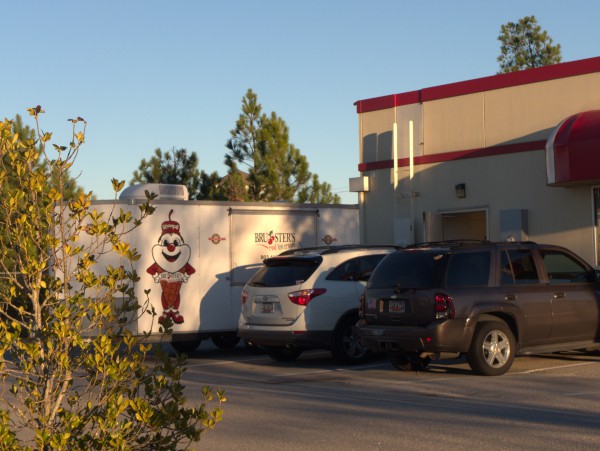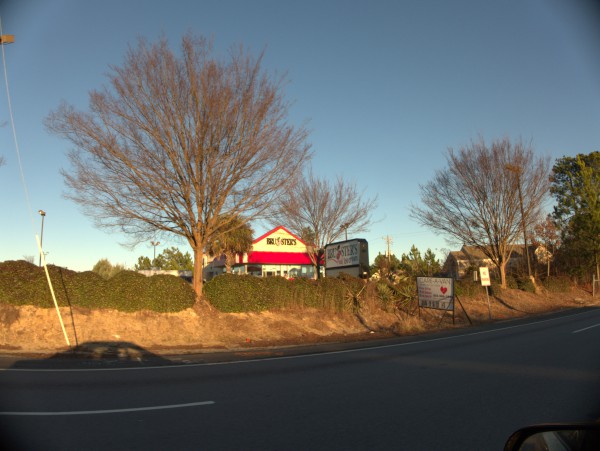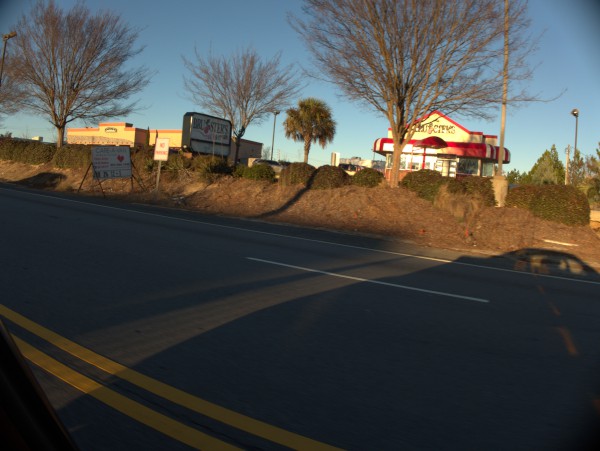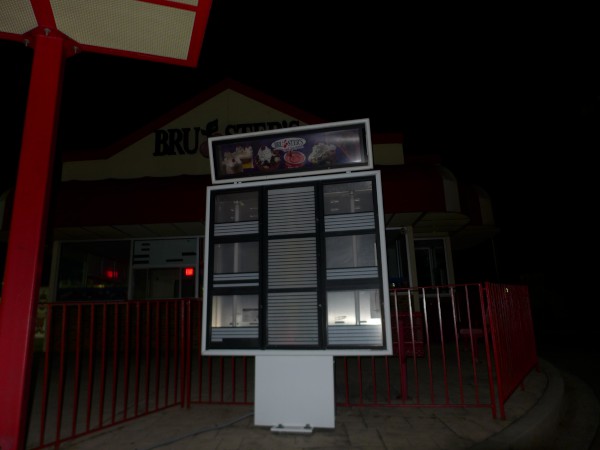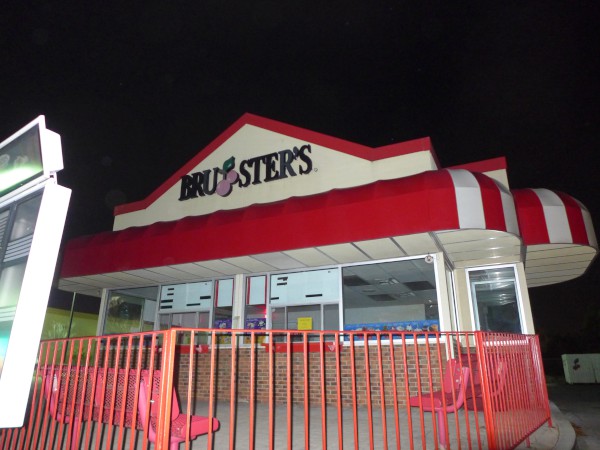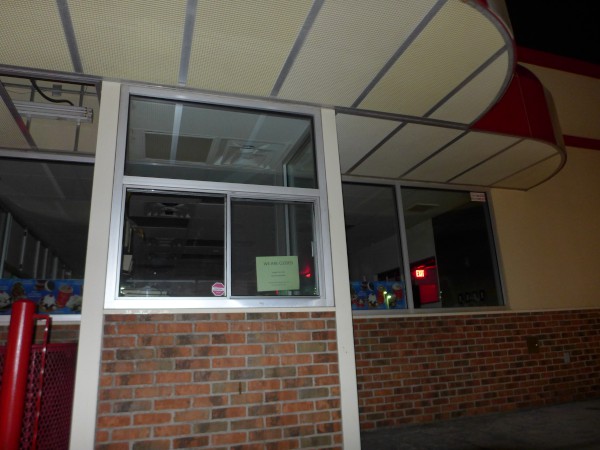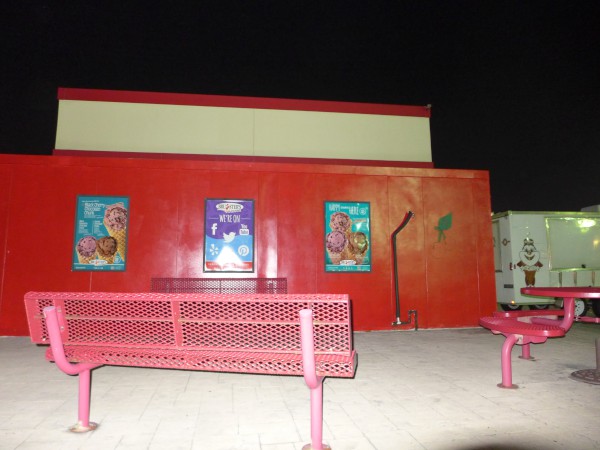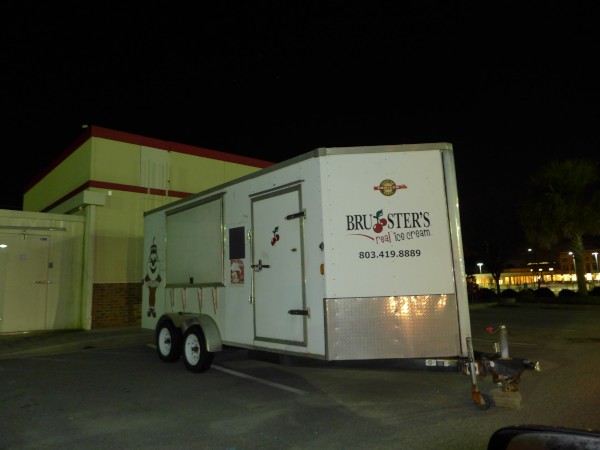 This closing was noted last week on Have Your Say where there was some speculation that Bruster's would have done better on Two Notch than tucked away by Carabba's on Graces Way.
I'm not sure I agree as the Graces Way lot effectively fronts Sparkleberry, and sits right across from Spring Valley High School, which had to be, I think, a factor in the store's siting. Given that all the other Bruster's in Columbia have shut down, and that the only Grand Strand location has as well, I tend to think the whole "no inside seating" concept is iffy. Think about it. The fact that Baskin Robbins has seating gives it a whole season (plus rainy summer days) during which it can draw and Bruster's can't. Where are you going to take the kids' basketball team for ice cream after the game in January? Probably not to a place with outside tables only.
I took the daylight pictures on Saturday 24 January 2015, at which time a crew was actively getting the equipment out of the store. As you can see in the night pictures, the menuboards are already gone.
And just as an aside, I *do* think the Graces Way siting works against Carabba's. They have just reduced their hours, which is Sign #1.
(Hat tip to commenter Mr. Hat, making it a Hat hat tip..)
UPDATE 6 October 2016 -- Now a Pelican's SnoBalls: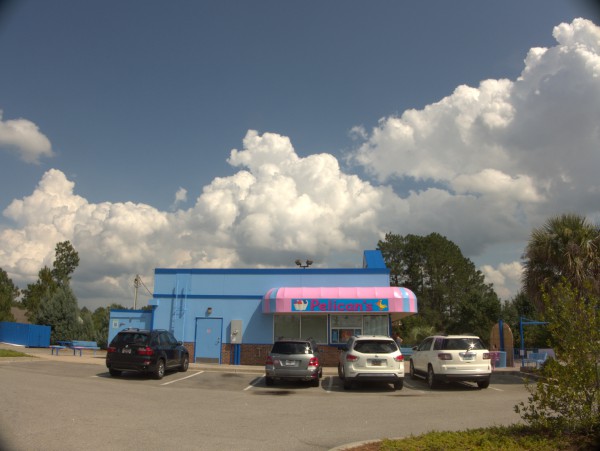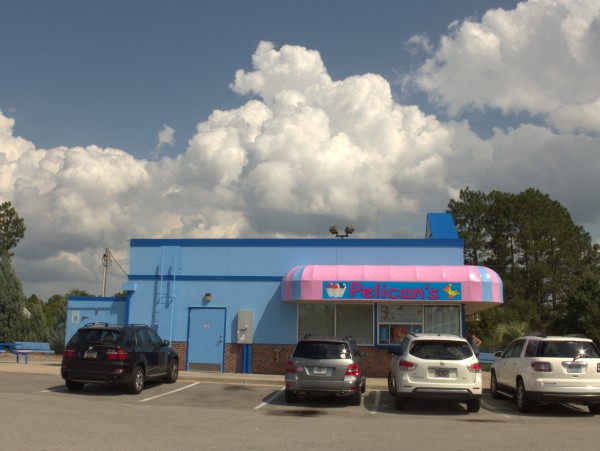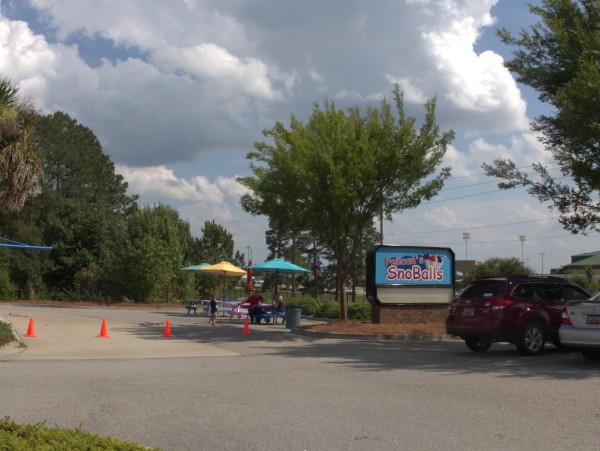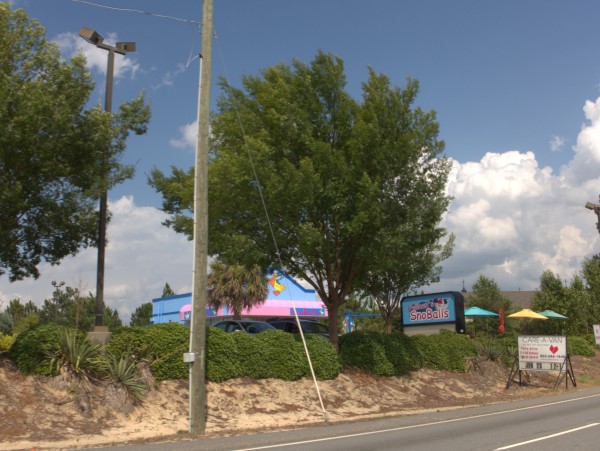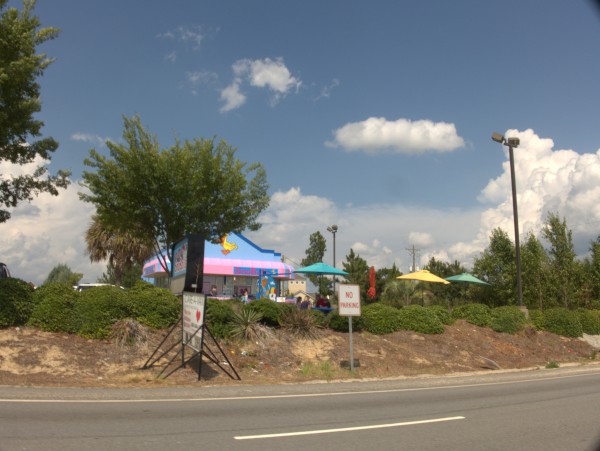 Posted at 2:13 am in Uncategorized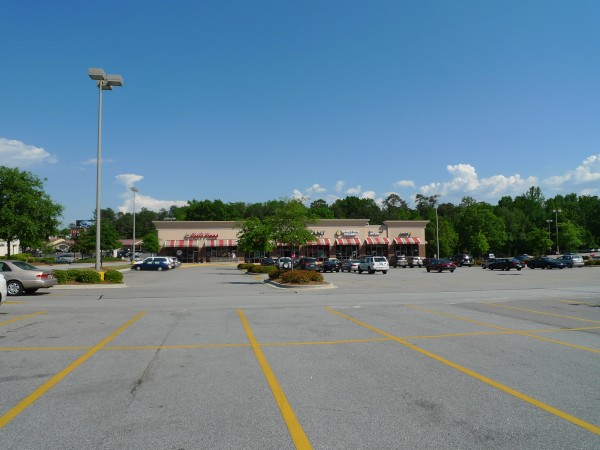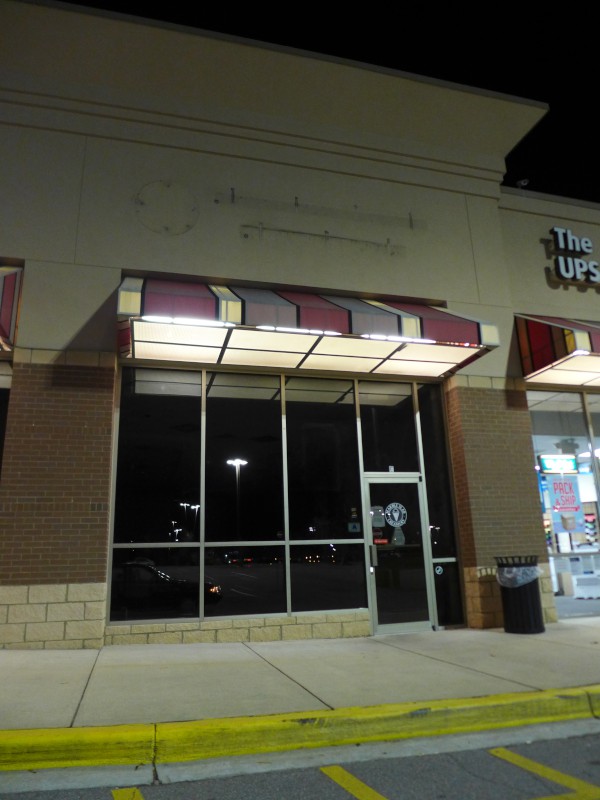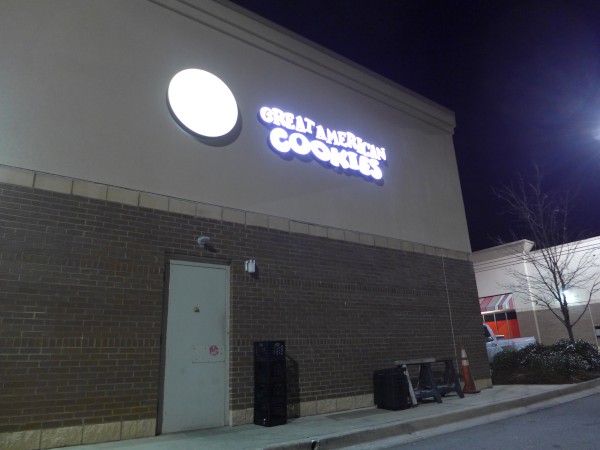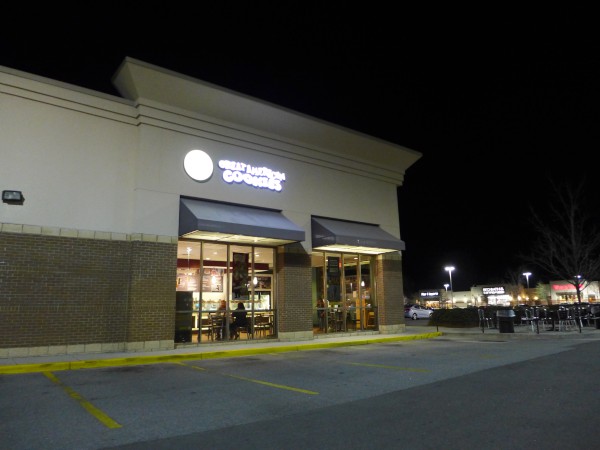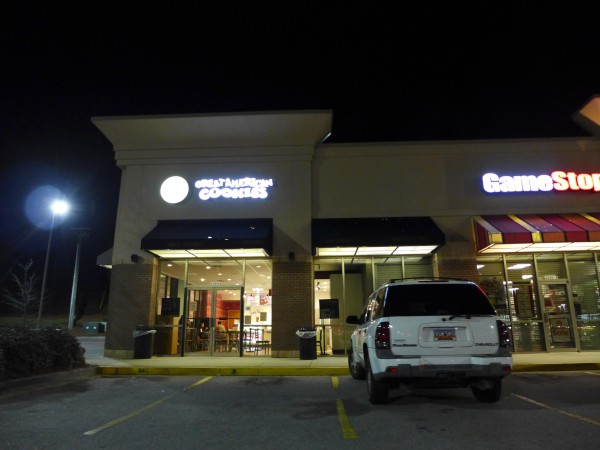 I was at Panera on Garners Ferry this evening and I noticed that the Marble Slab Creamery has moved across the parking lot from the Cici's wing of the shopping center to the Panera wing. The new location is actually the old Starbucks location which became vacant when Starbucks moved into the old Qdoba location.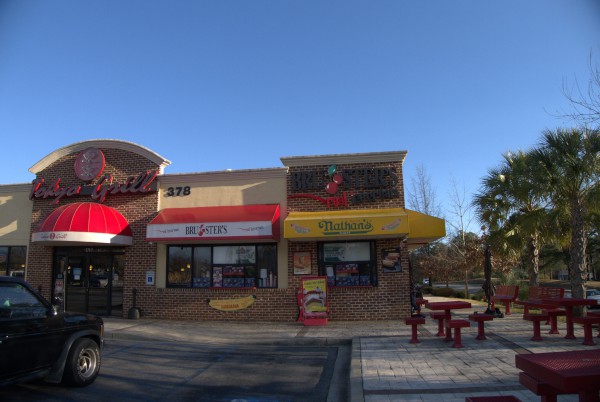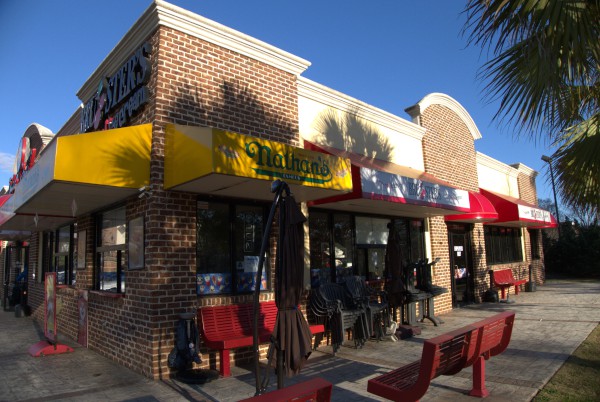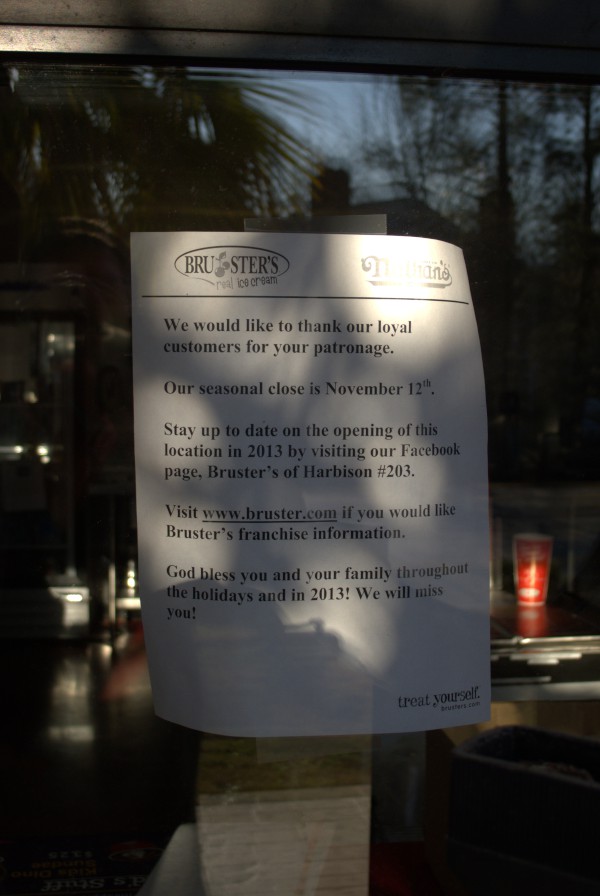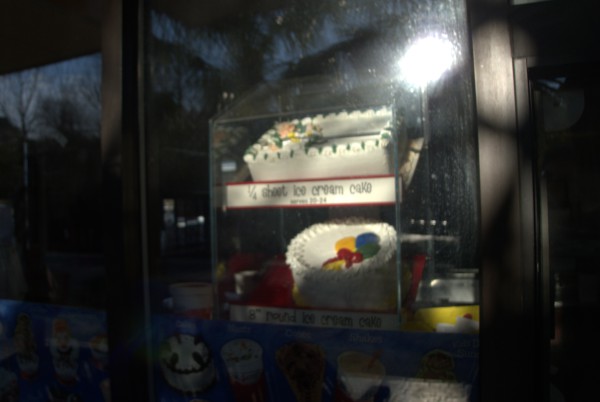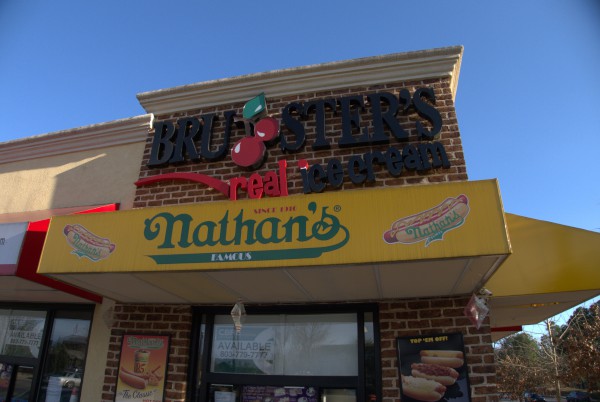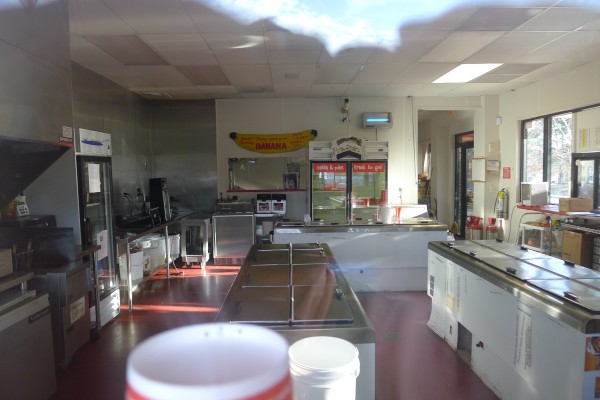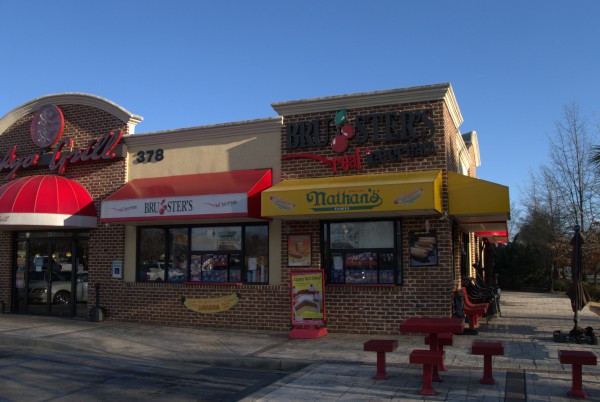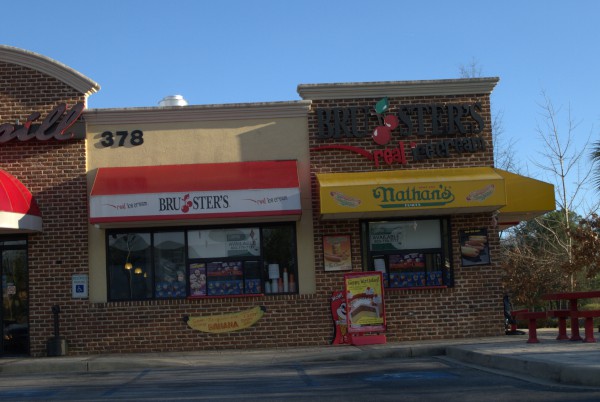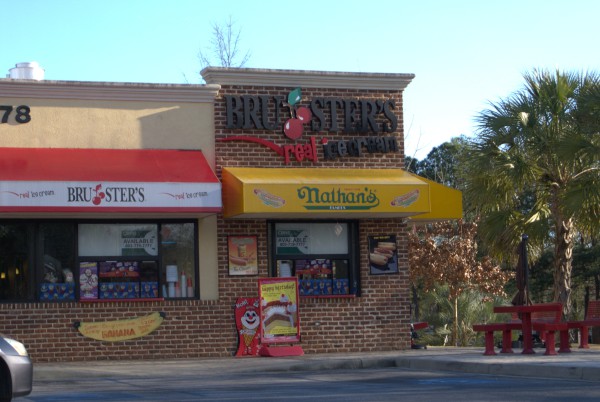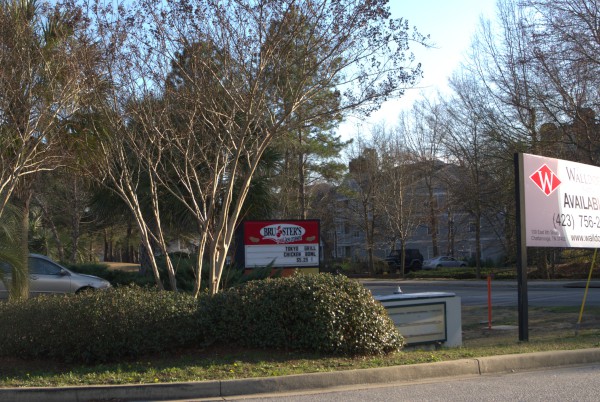 While their closing note is hopeful, the real estate sign in the window and their recent facebook traffic is not. It looks like this combination Bruster's Real Ice Cream and Nathan's Famous on Columbiana Drive is gone.
I don't think I've ever had a Nathan's frank, but the few times I've had Bruster's ice cream, it's been perfectly fine. I do rather question their no-dining-room concept. I think that hurt the one on Beltline and the one in Murrells Inlet. This one actually seems to have more in the way of picnic tables and outside benches than those did though. I wonder too if some of these Columbiana/Harbison places are a victim of the Yogi Berra Effect:
Nobody goes there anymore, it's too crowded.
It was not a particularly peak time when I took these pix, and it was still a bit of a wait to turn left into the complex -- and that's when I had made it that far. Another trip to look into the reports of Chick-Fil-A closing in the mall got aborted when I came down the hill from St. Andrews Road and saw the backup from Bowers Parkway on -- I just pulled a you-ie and 180-ed out of there..
(Hat tip to commenter Mike)
UPDATE 3 October 2018 -- As mentioned by commenter Tom, and as you can (barely) see in the picture below, this is now a Tony's Pizza: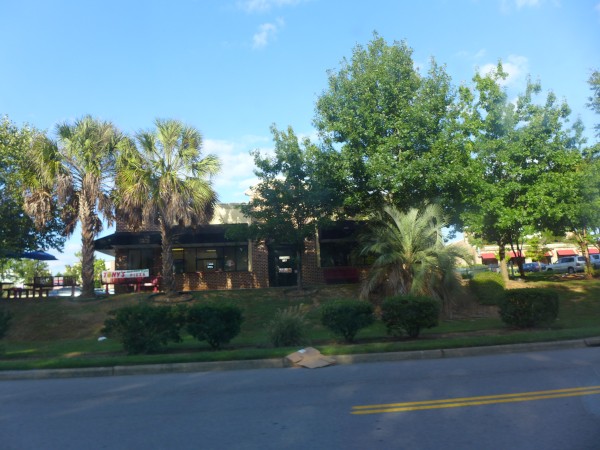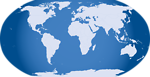 Posted at 12:37 am in Uncategorized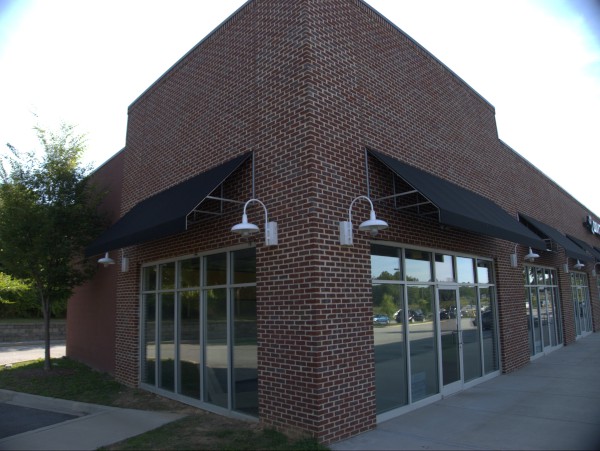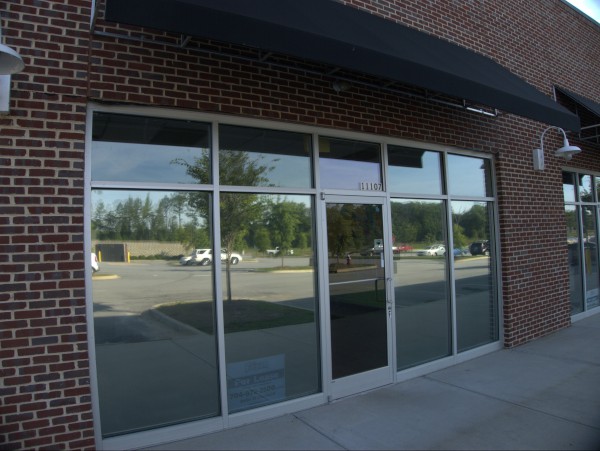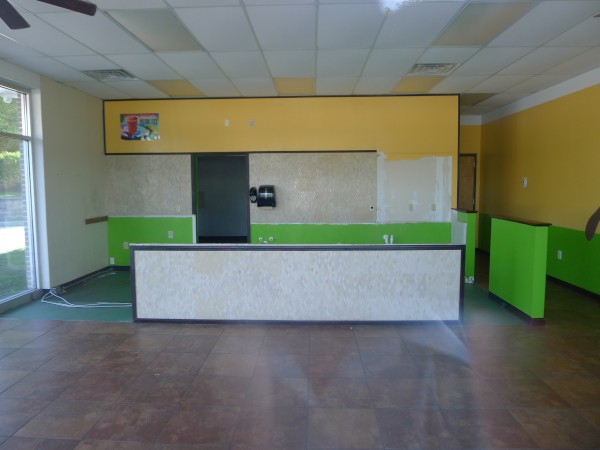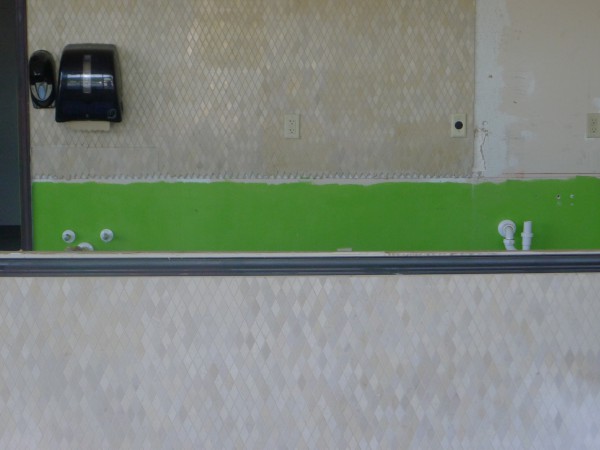 I confess I had not known about Happy Frog Gelato Cafe until commenter Eddie mentioned that it had closed. I'm guessing that that probably happened at the end of May, but the place has already been comprehensively stripped. In fact, I couldn't make out which unit in the strip mall had been Happy Frog without walking from one end to the other and looking at the interior setups. In the event it turned out to be the leftmost unit on the main row of storefronts.
The walk was rather instructive as it appears that most of the units in this strip have never been occupied by anything, and are awaiting interior finishing touches specific to whoever finally moves in. Given that the Food Lion anchoring the development has been open since 2008, this seems a bit disappointing (though the Food Lion itself is very nice and seems busy).
(Hat tip to commenter Eddie)
Posted at 11:53 pm in Uncategorized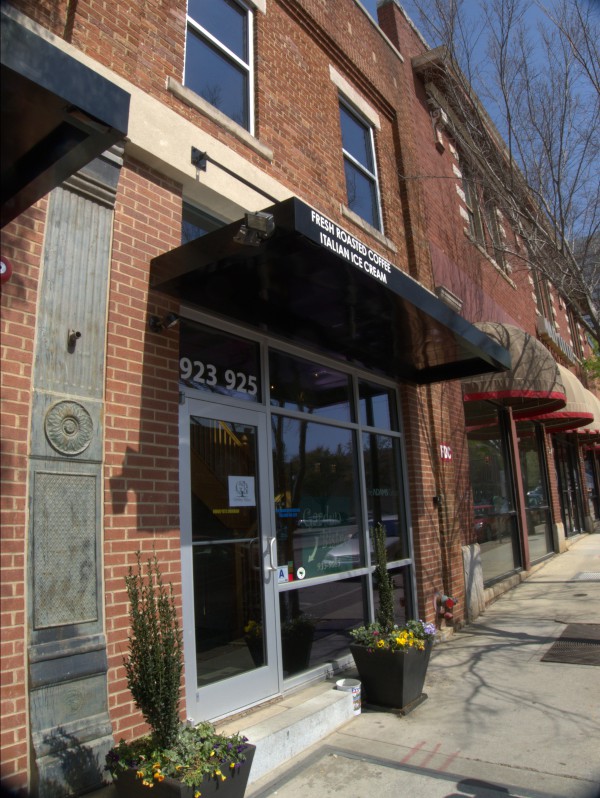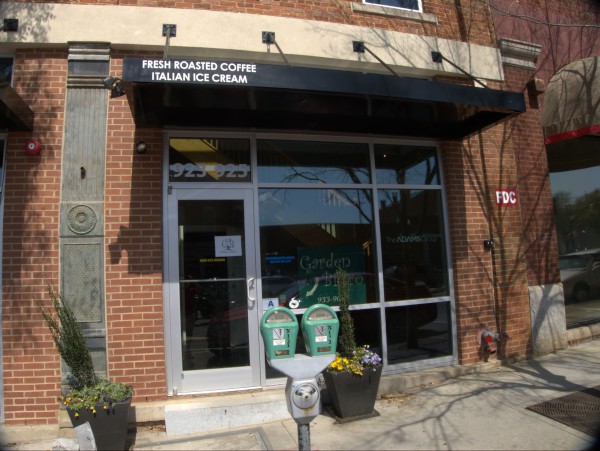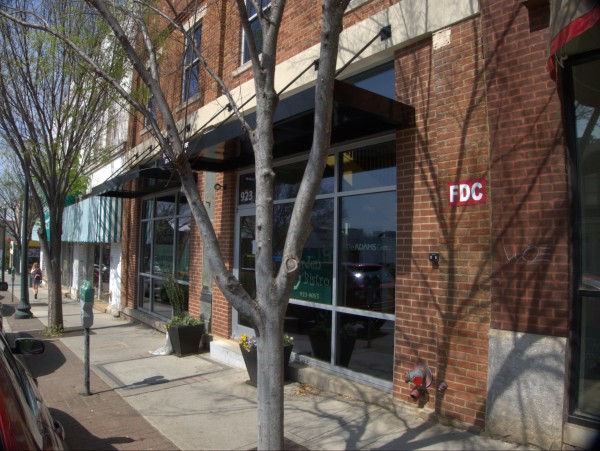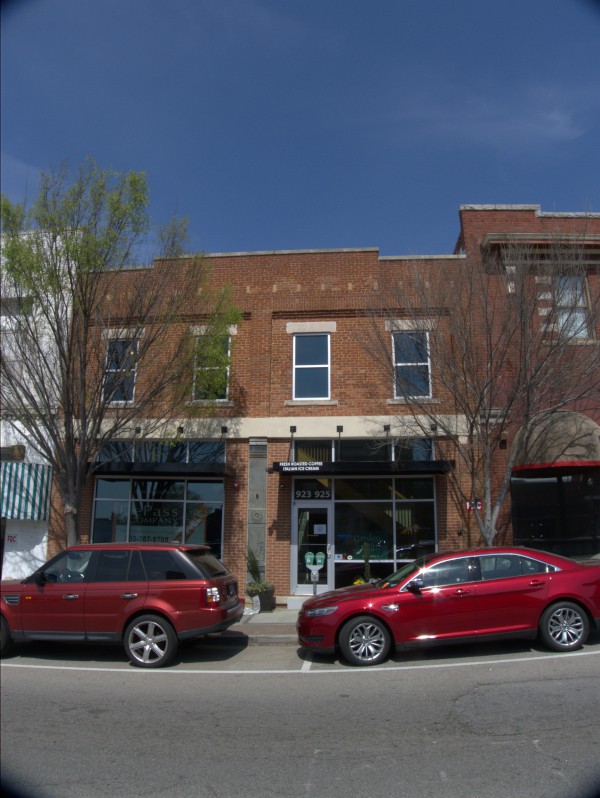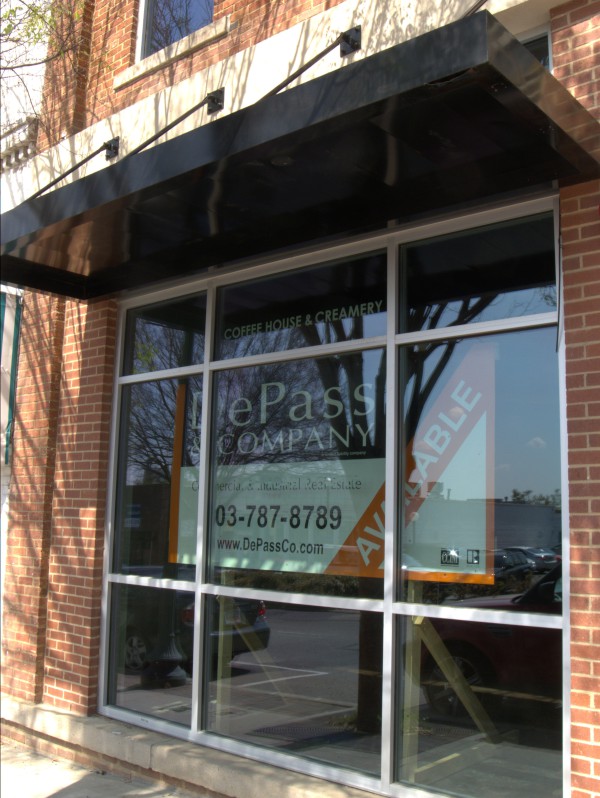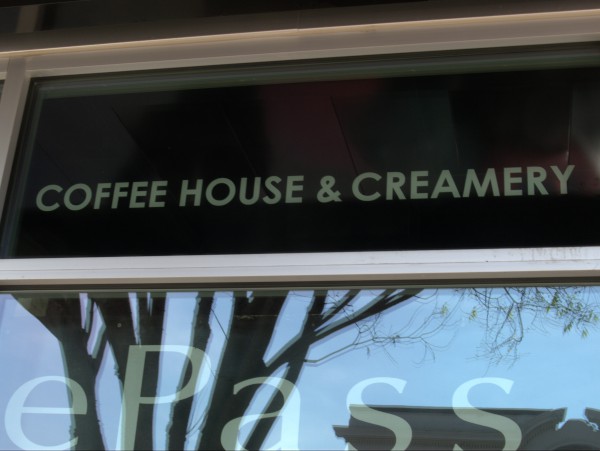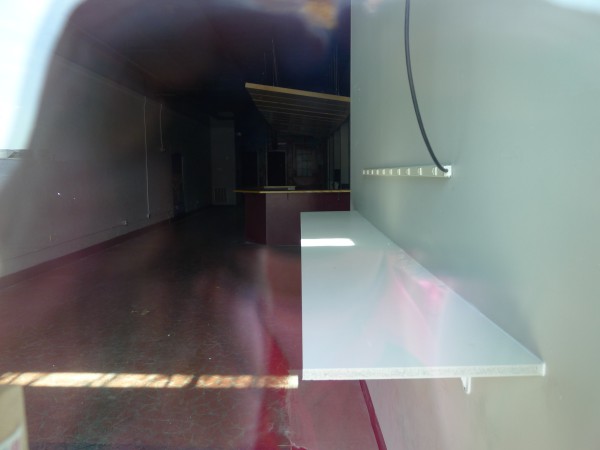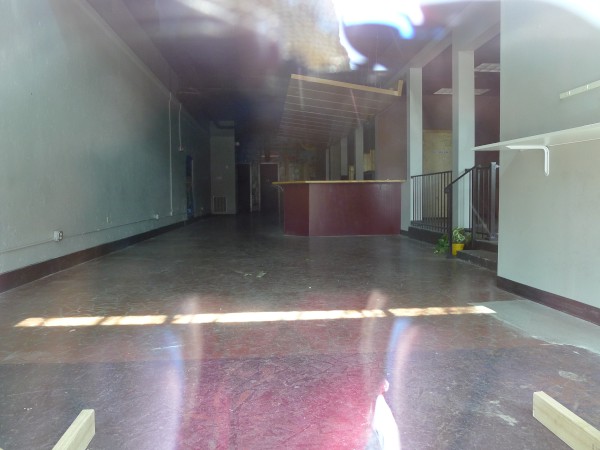 Well, this closing has been discussed fairly extensively in the comments, but I first heard of it from Eva at the Free Times.
I like coffee and ice cream, but somehow never even knew that Peace, Love & Rocky Roast existed in the Vista even though I hit The Mellow Mushroom and Five Guys fairly often, and drive down Gervais on a semi-regular basis.
The store's facebook page and web site mention Vista rents as the main issue here. It doesn't seem to me that Vista properties are turning over quickly enough that driving out existing tenants is a good idea -- I notice that the complex with the antique bookstore has been on the market a good while as has this place (or at least it still looked vacant last time I thought to check).
Apparently PL&RR is looking to relocate to State Street in Cayce, but I'm not sure exactly where.
(Hat tips to Eva and the commenters)
Posted at 10:25 pm in Uncategorized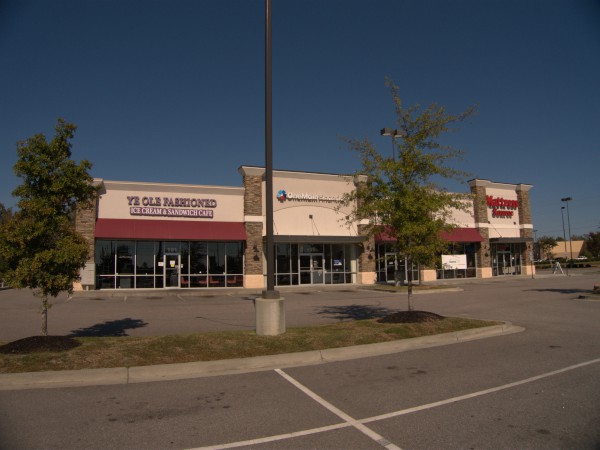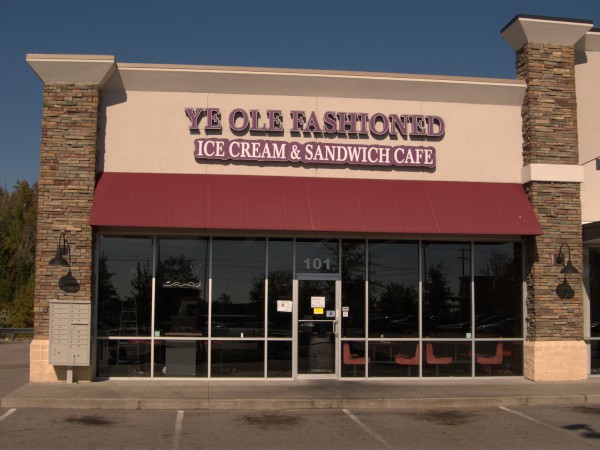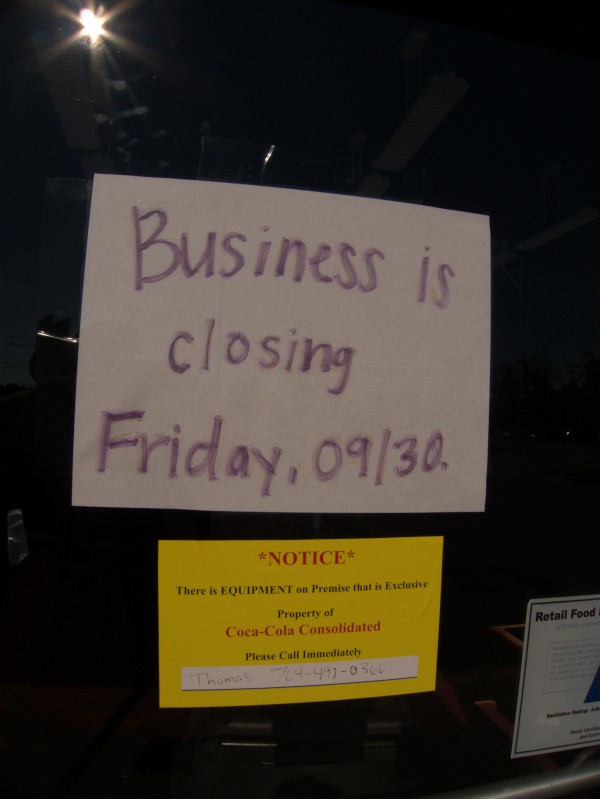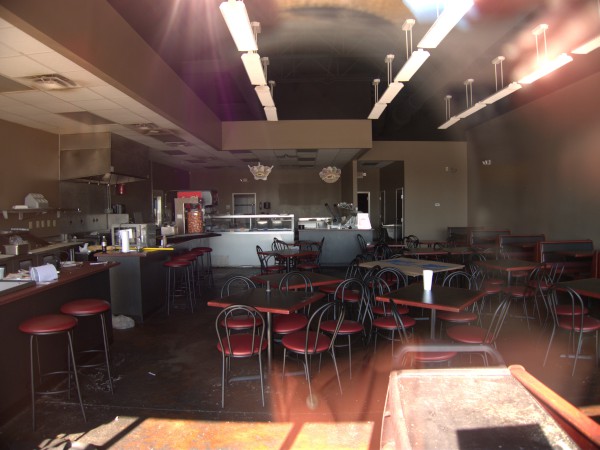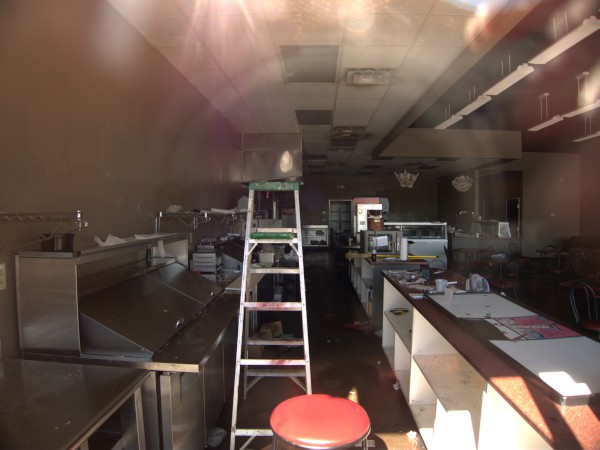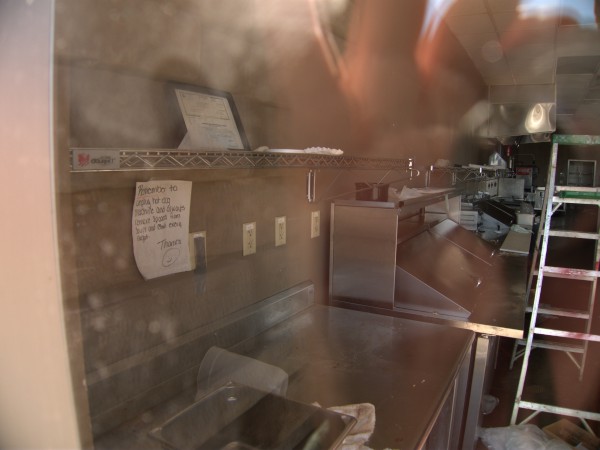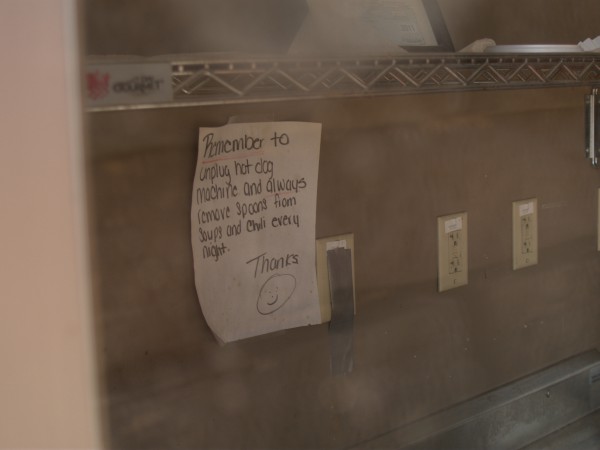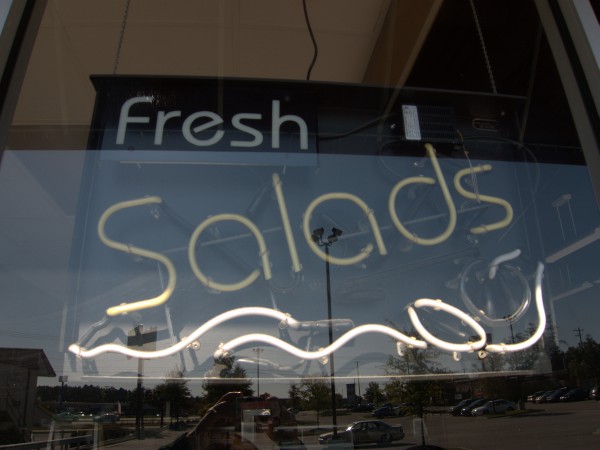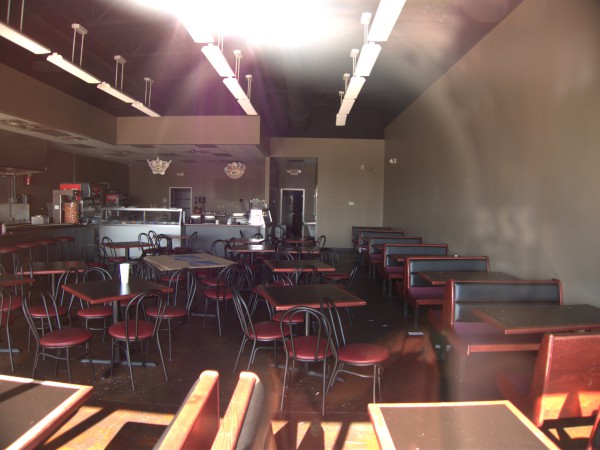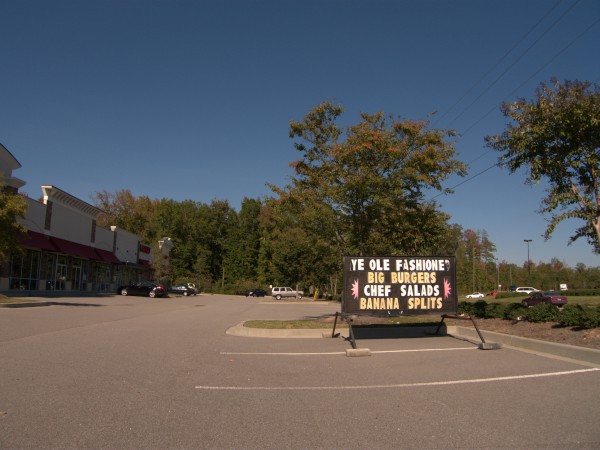 I have to admit I had no idea that this little place existed, despite driving past there a number of times over the past few months, and I have to wonder if the location was a factor in the place closing. In theory, it is visible from Garners Ferry Road, but in practice, this strip sits behind Ruby Tuesday and is not very conspicuous. Even if you are taking Patterson Road to the Wal-Mart across the street, Ye Old Fashioned would be on the side of the strip away from Wal-Mart...
Judging from the still extant web-site, The Old Fashioned is a Charleston institution, with this location being their first venture out of the Low Country. I have to say that the menu looks pretty good, though I probably wouldn't have driven all the way over there for lunch.
(Hat tip to commenter ginagate)
UPDATE 18 December 2011 -- Now open as Anthony's Old Fashioned Burger & Fry Co.: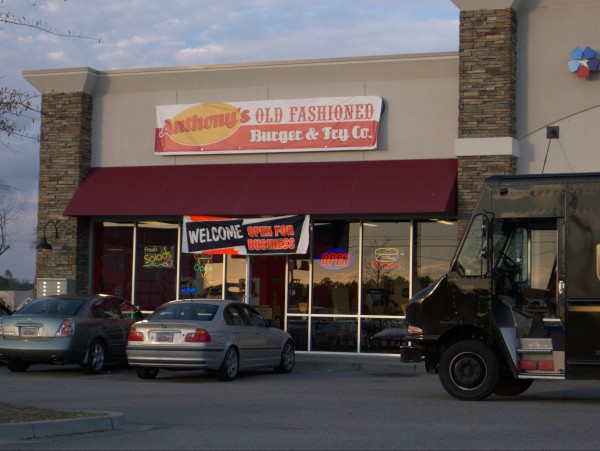 Posted at 12:56 am in Uncategorized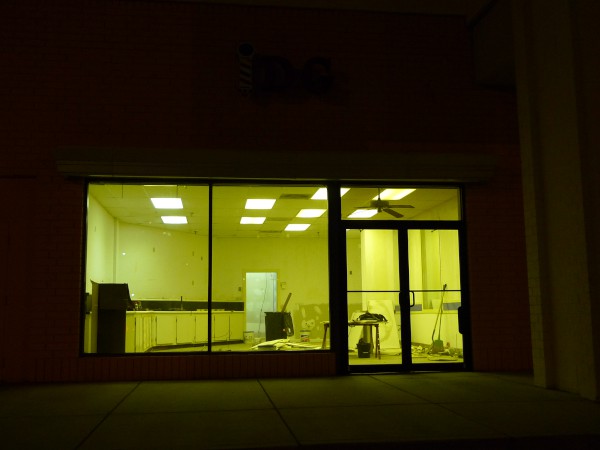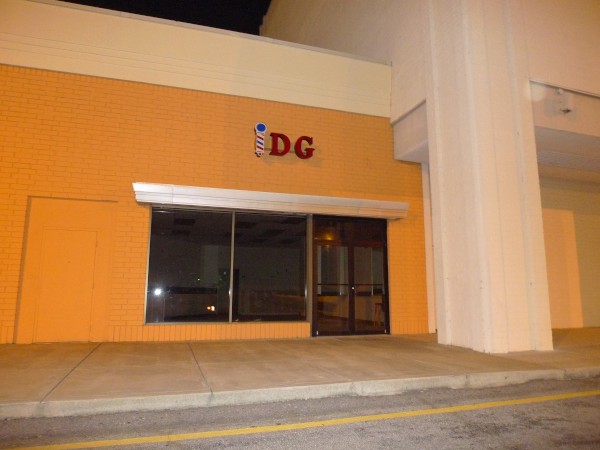 My memory is that in the original layout of Dutch Square, there were two stores in the actual mall building which had no access to the mall interior: Jackson Camera and Baskin-Robbins.
Why this was, I don't know. A camera store, even a smaller one (but more than a film drop-off) could easily draw foot traffic inside the mall as well as any number of other specialized stores that had inside access, and there were other fast-food operations inside, such as Orange Julias, Chick-Fil-A and lunch counters at Edkerd's and Woolworth's.
At any rate, Baskin-Robbins soldiered on with its odd location for a good number of years until around 1996. I noticed some activity in the store recently (first picture), and it turns out that it is to be reopened (or perhaps already is) as a barber shop.
UPDATE 9 September 2011: Commenter Weston points out I was wrong about the 96-ish closing date, I've changed it to something less specific (Late 90s/Early 2000s) for now.