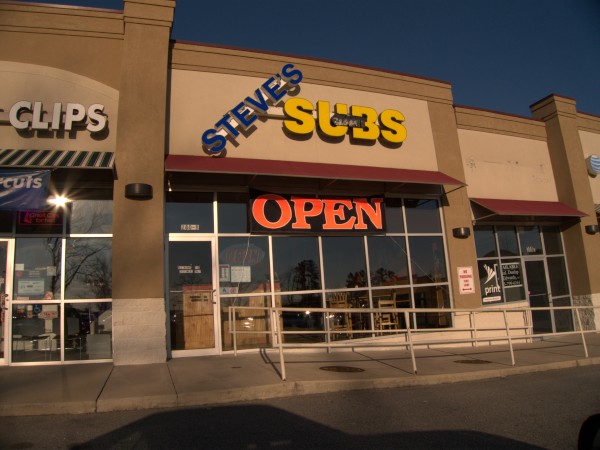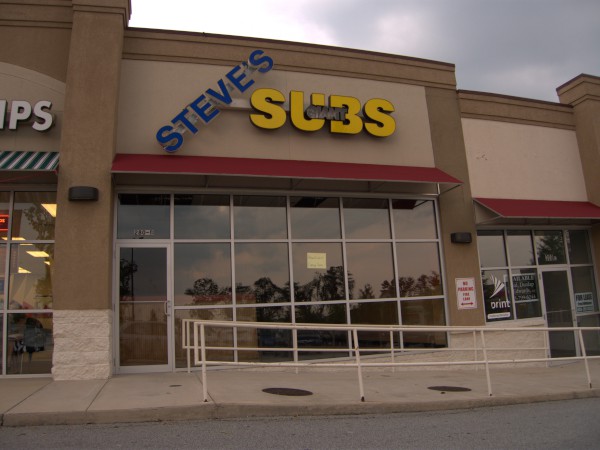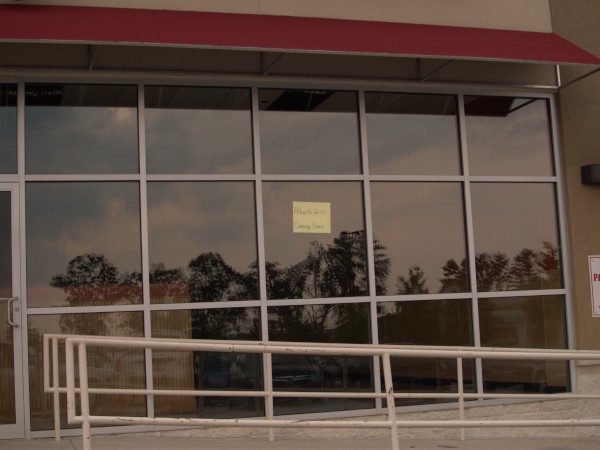 I normally wouldn't do two Garners Ferry posts in succession (unless I were out of pictures..), but commenter Terry mentioned this place just yesterday (after a spam comment brought it back to the top of the "recent comments" list) saying:
I visited Steve's on Garners Ferry 3 or 4 times and they had really good sandwiches. Every time I was the only patron in the shop and a lunch crowd of one will not go very far. The parking lot in front of the store is usually packed so I do not know where all the shoppers were.
Well it appears that a lunch crowd of one has gone as far as it could, and the place is now closed. When I first posted about it (in the closing for Larry's) in February 2010, Steve's had taken over two old Larry's locations (that I knew of for sure). Now it appears that both of them have gone under.
More curiously, the sign in the window proclaims "Hibachi Grill Coming Soon" when Mushi Mushi hibachi just a few units down in the same strip closed in September 2010..
UPDATE 3 November 2011 -- Looks like Japan Grill is close to opening: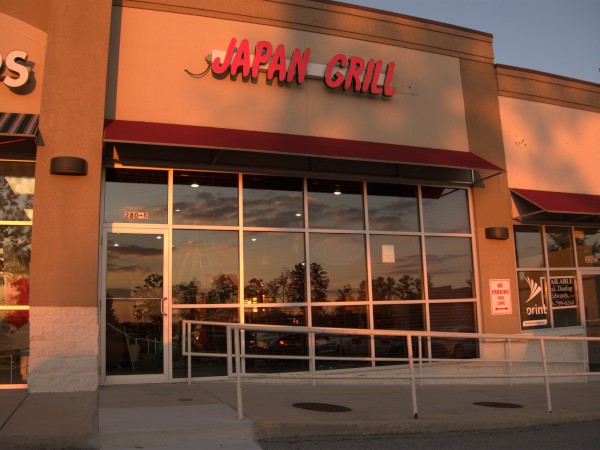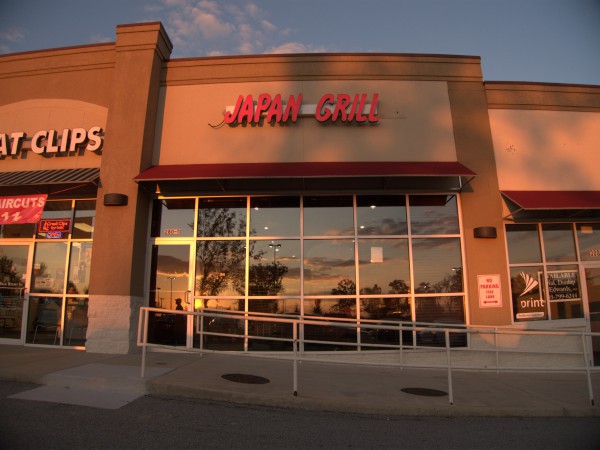 UPDATE 25 October 2018: Update title with suite info. Add map icon. Update tags.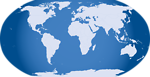 Leave a Reply