Posted at 5:31 pm in Uncategorized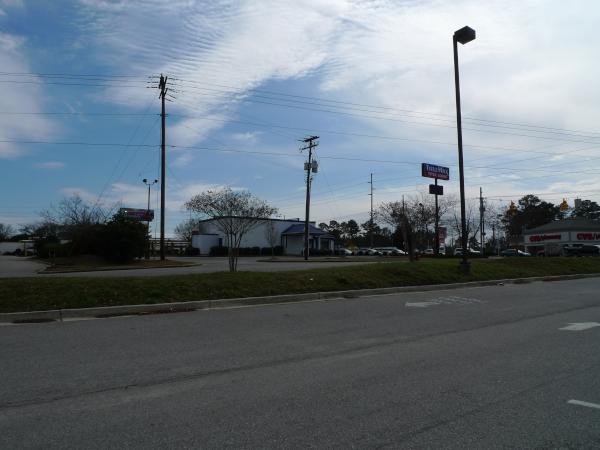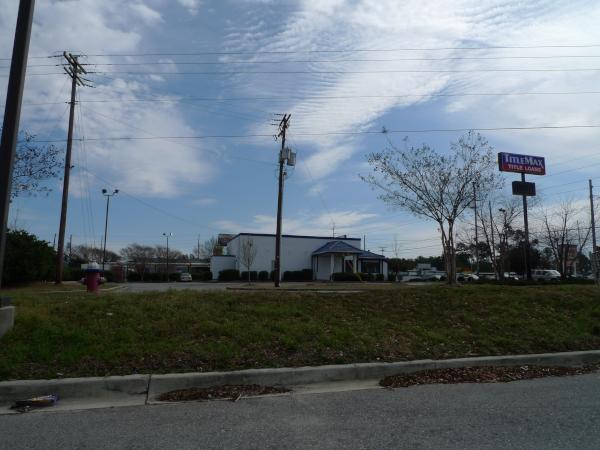 UPDATE 8 Mar 2009 -- More pictures: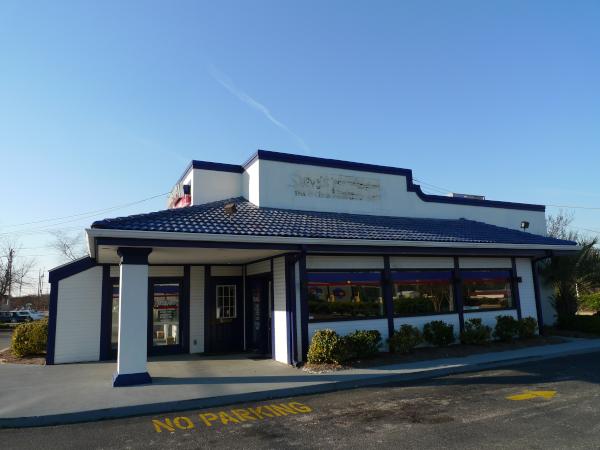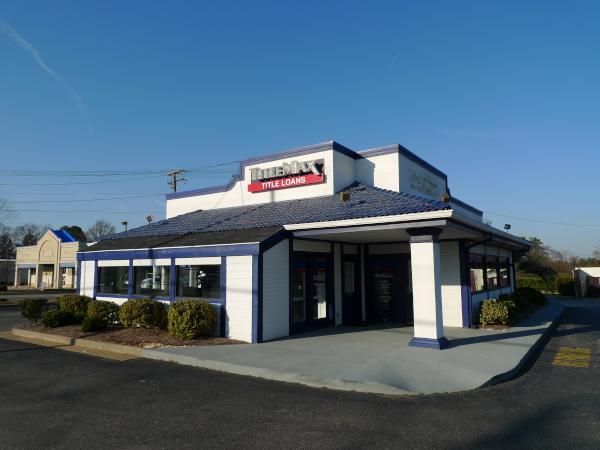 I wanted to get a front shot of this building, but as you can see, traffic was pretty bad on Broad River Road at the time; perhaps I'll get one later. At any rate, this place, now a TitleMax loan operation was once a Steve's #1 Sub Contractor sandwich shop. Google suggests that there are still several branches of the chain in town, but not in places that I normally go -- this is the only one I can recall seeing. In the event, I never made it there, because it's a long way to go for a sandwich.
That said, what I really want to see in Columbia is something like Dagwood's Sports Bar & Deli in Surfside Beach. They have nice booths, table-service, honking-big glasses, which they keep filled, and a great you-name-the-ingredients sandwich building option with sandwiches that come on an excellent in-store fresh baked sub-roll. I've tried a number of sandwich operations in Columbia without finding its equal. I was not impressed at all with Duke's, Which-Wich is very industrial, with fountain-tea, most of the per-se "sub" shops have uncomfortable seating, Panera has odd sandwich choices, as does McAlister's and Groucho's has so-so bread. I think Very's on Two Notch comes the closest. Any suggestions?
7 Responses to 'Steve's #1 Sub Contractor, 3038 Broad River Road: early 2000s'
Subscribe to comments with RSS or TrackBack to 'Steve's #1 Sub Contractor, 3038 Broad River Road: early 2000s'.
Leave a Reply