Archive for the 'seafood' tag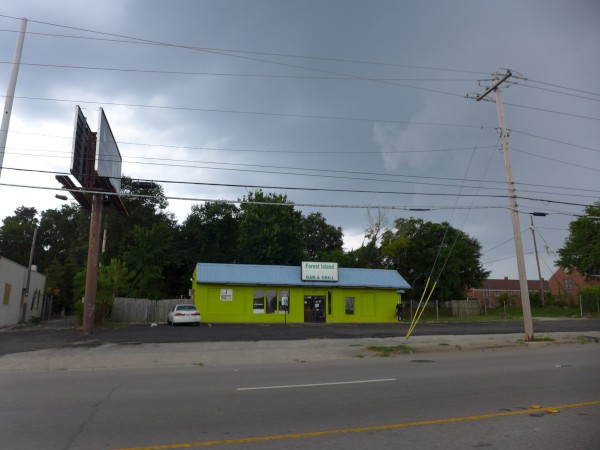 Fish & More opened in the old Blue Ocean Seafood Market location sometime in mid 2014. I thought I had some pictures of it in full operation, but so far have only found the "coming soon" pictures at the Blue Ocean closing.
At any rate, I noticed as I was driving down Forest Drive last weekend that the place is now Forest Island Bar & Grill.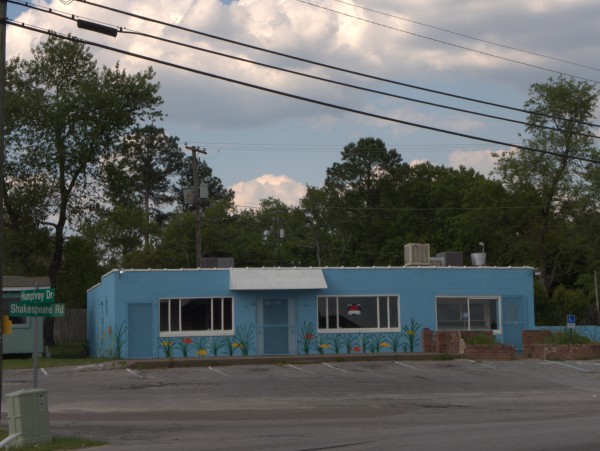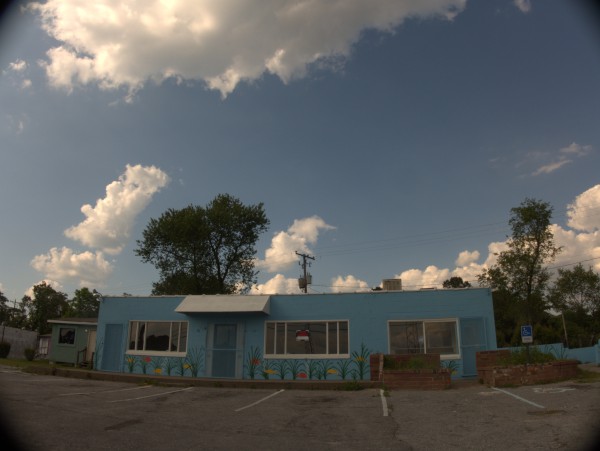 I've written about this building before here and here, though sometimes the address is given as 6303 Shakespeare instead of 6301 Shakespeare.
Driving by the other week, I noticed it was vacant again. I'm not sure when Shakespeare Fish Market closed, but there are reviews posted up through October 2014, so I'm erring on the side of caution and saying early 2015.
According to those reviews and this WLTX Golden Spoon video profile, the place was a takeout seafood operation, sourcing fresh seafood from Georgetown.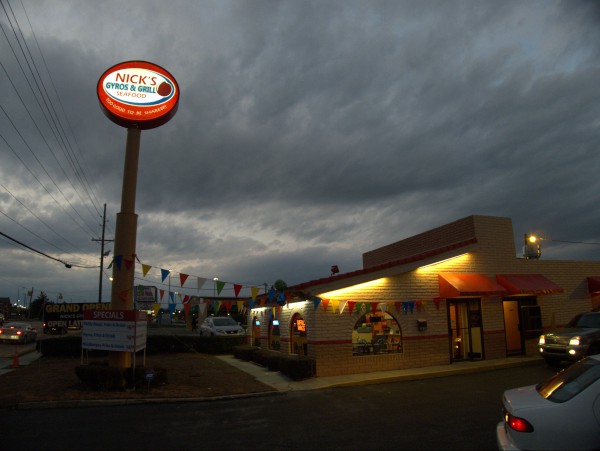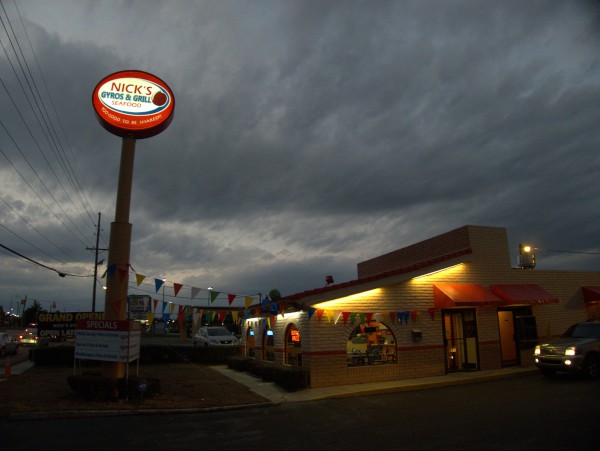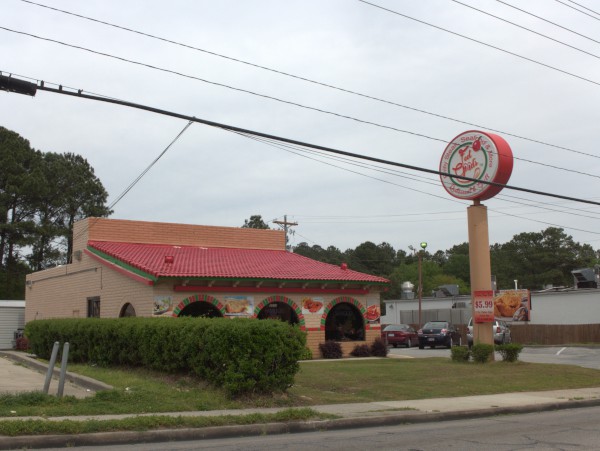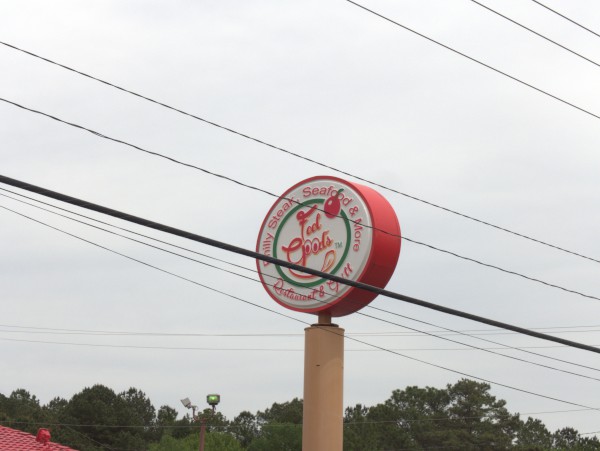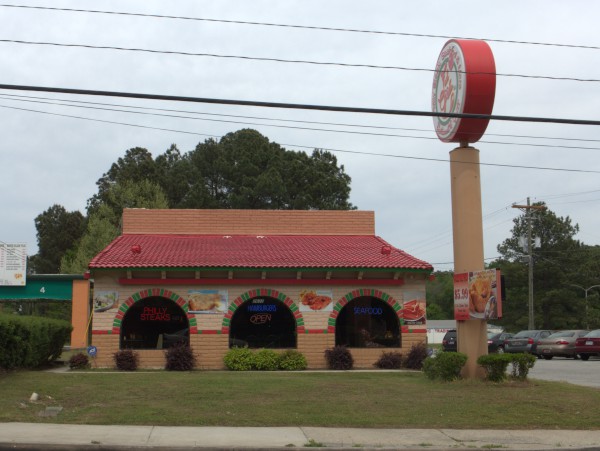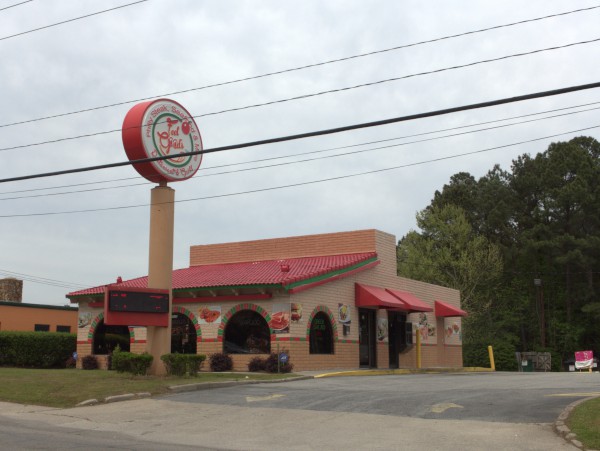 I wondered at the time about Nick's opening in this old Taco Bell as it seemed quite close to their flagship location on Two Notch.
In the event, it appears the Decker location is now independant (though seemingly with a similar menu). Feel Goods is the new name.
UPDATE 16 April 2015: Added first two pictures of Nick's in operation.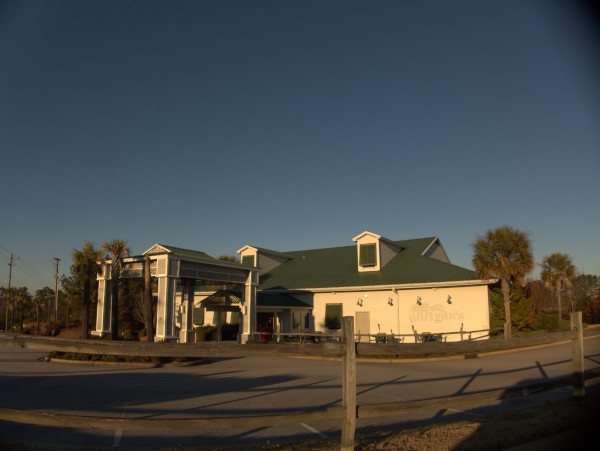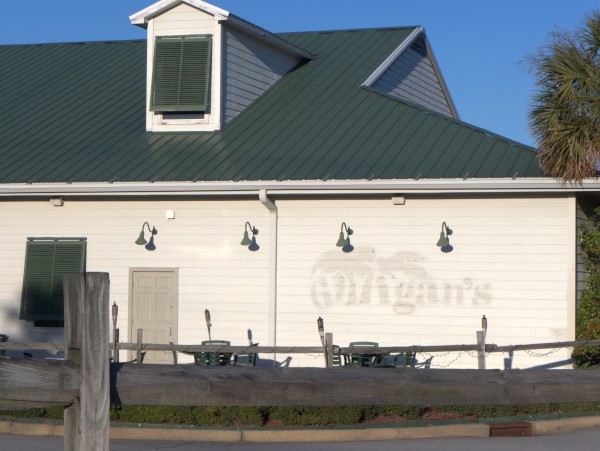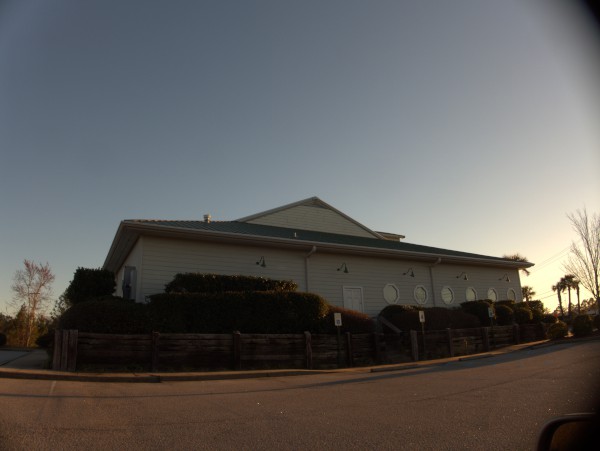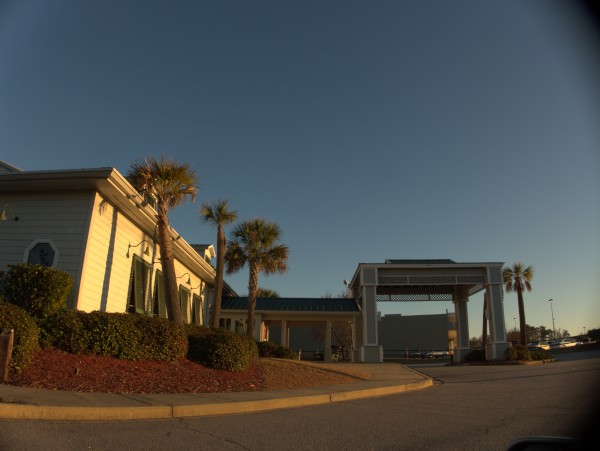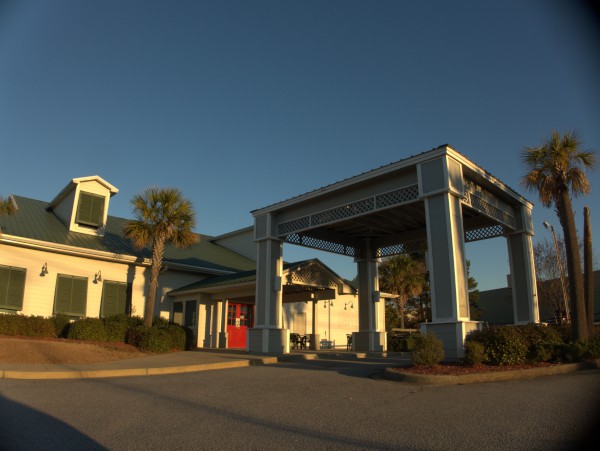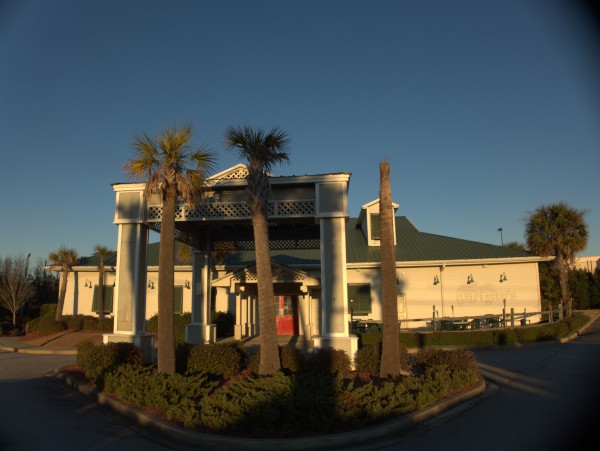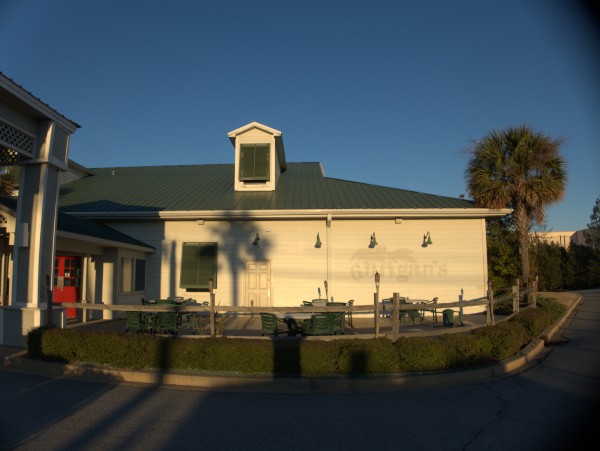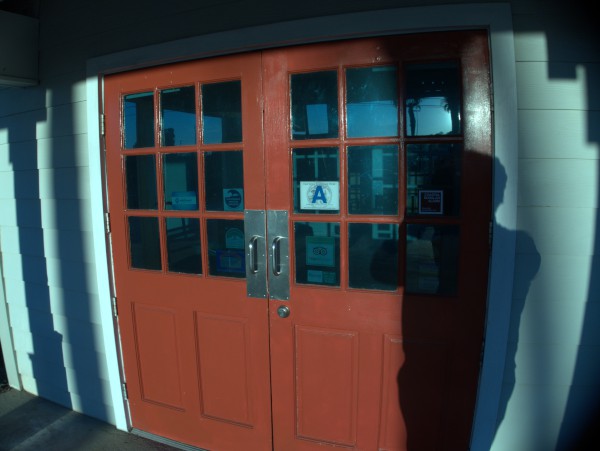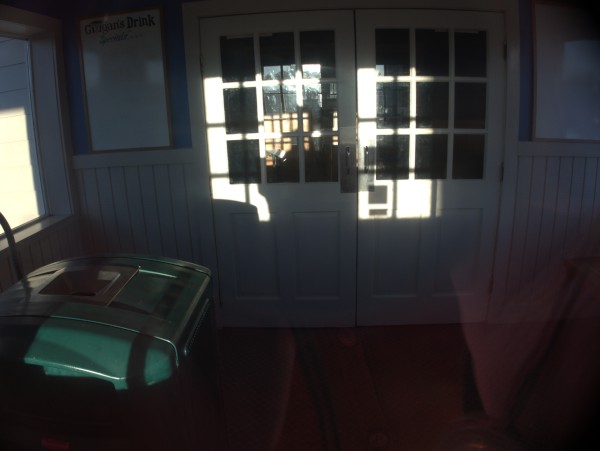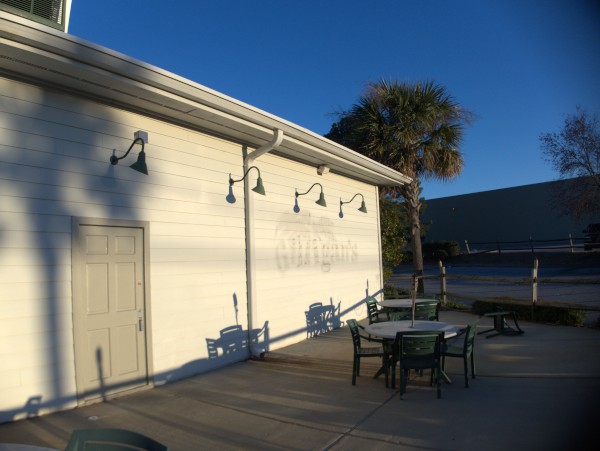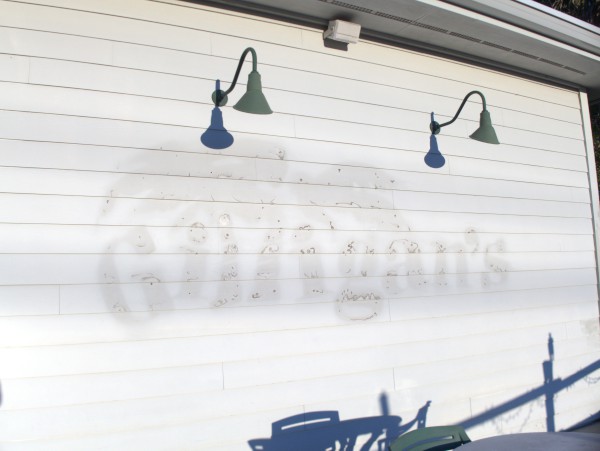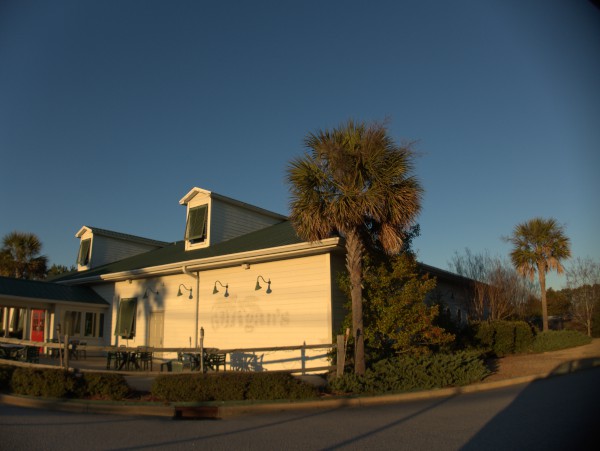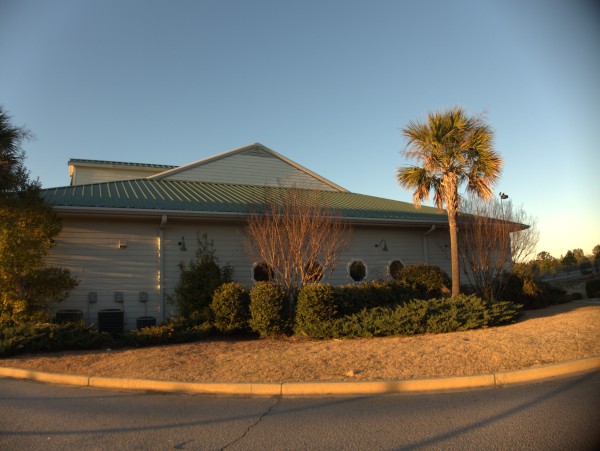 A Three Hour Cruise..
I'm not too familiar with Gilligan's, but I know there was at least one other in Litchfield Beach which closed last year and is now an ABC store. This one was in Lexingtion on North Lake Drive just east of the Books-A-Million strip mall.
I think that clearly this building and the old Zorba's On Two Notch shared the same design. Whether that means this was originally a Zorba's or that they were both originally something else I'm not sure.
(Hat tip to commenter John Barrs)
UPDATE 24 February 2015: Updated the closing date in the post title based on the comments.
Posted at 11:24 pm in Uncategorized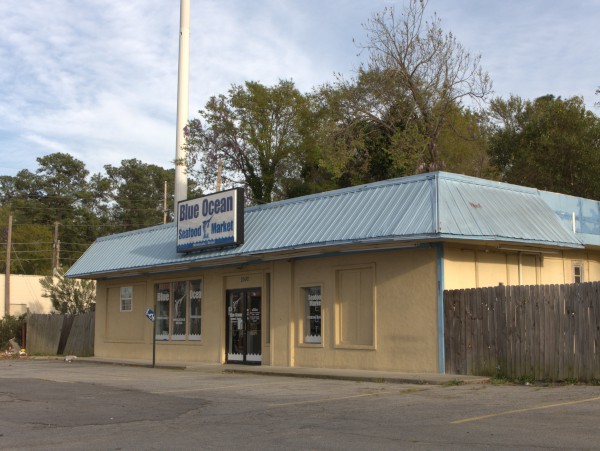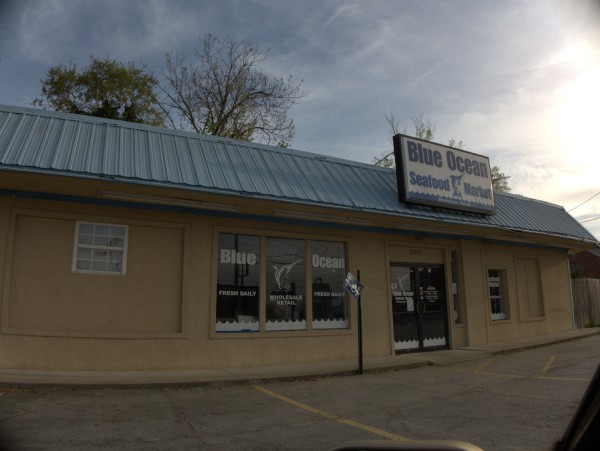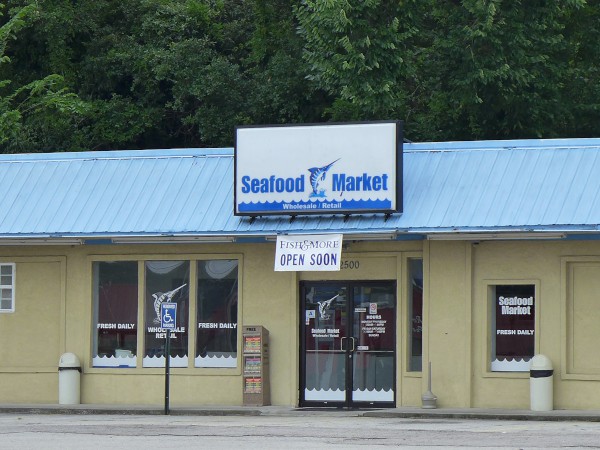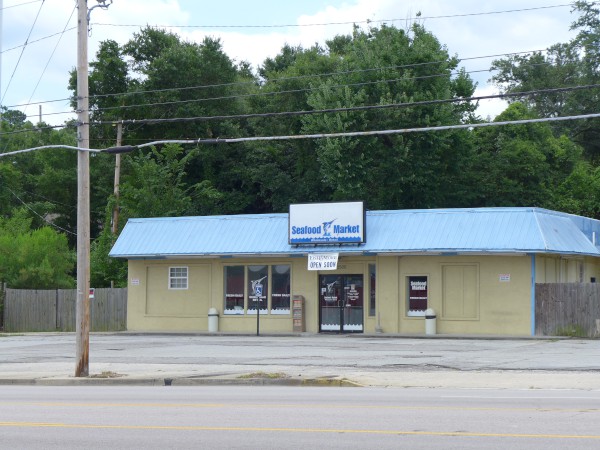 I have some other pictures of this place with the whole "Blue Ocean" moniker still on the sign if I recall correctly. As soon as I come across them, I'll add them as an update. Anyway, I've noticed for a couple of months that this place on Forest Drive more or less across from the old Bojangles was closed. I wasn't entirely sure it was gone for good though until late June when I noticed a new placard proclaiming that the location would soon be Fish & More. Still sounds fishy to me..
UPDATE 15 July 2014 -- Added the first two pictures above, with the original name still on the sign.
Posted at 11:24 pm in Uncategorized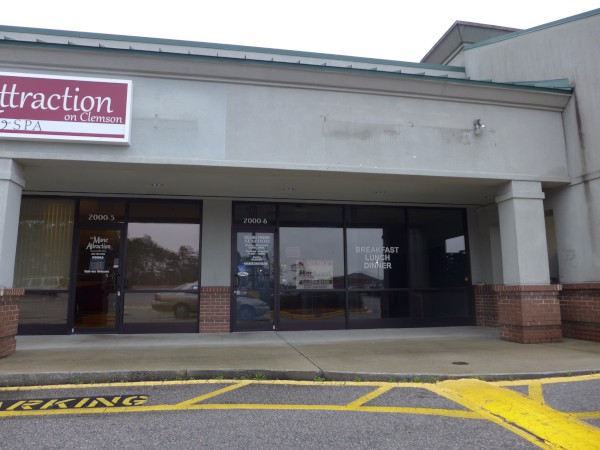 Here's a vacant storefront in Magnolia Pointe at the corner of Clemson & Hardscrabble Roads. To me the most notable thing is that they were open for breakfast, which is unusual for a seafood restaurant.
I'm unable to find a phonebook listing for this place, but don't recall noticing it on my last drive-through, so I'm guessing it closed within the last few years.
Posted at 1:22 am in Uncategorized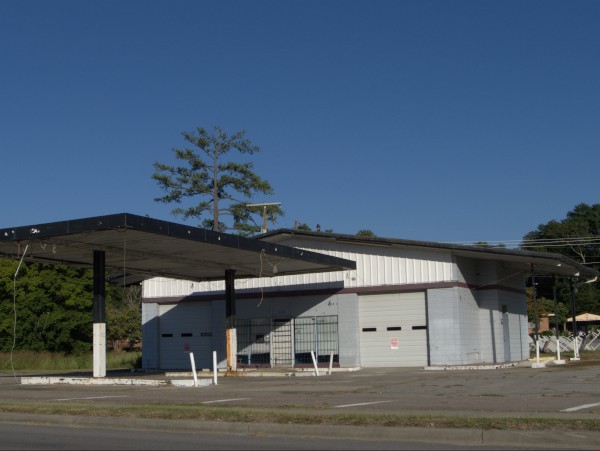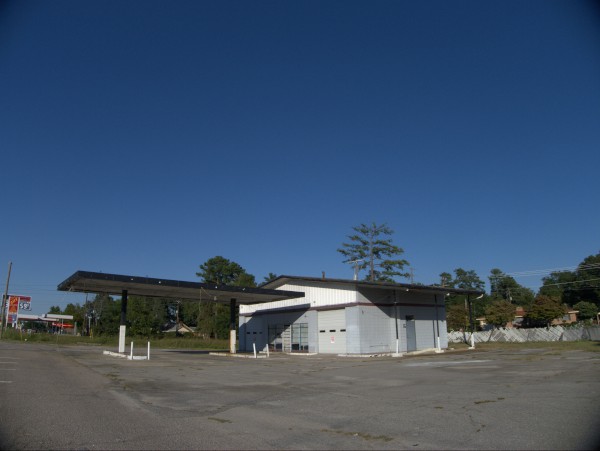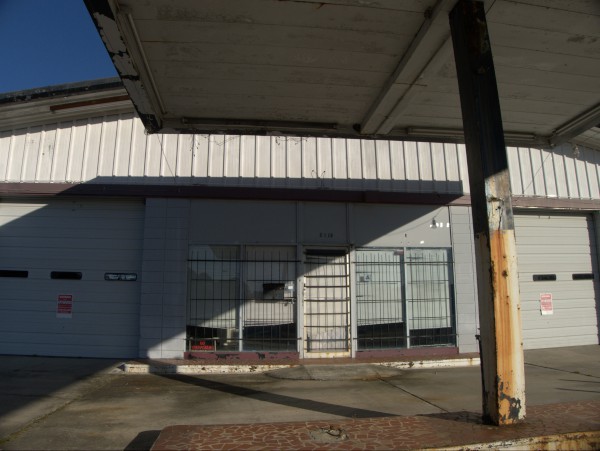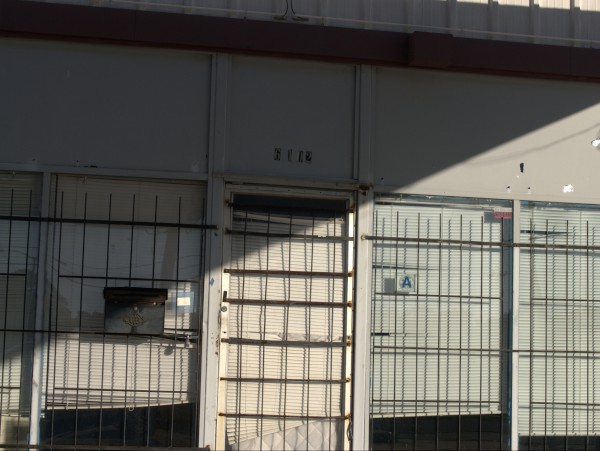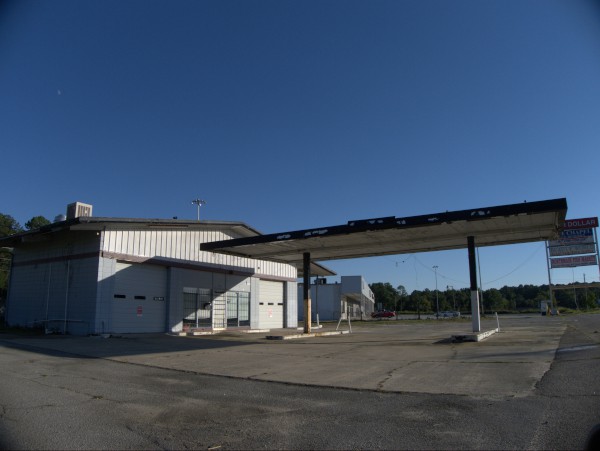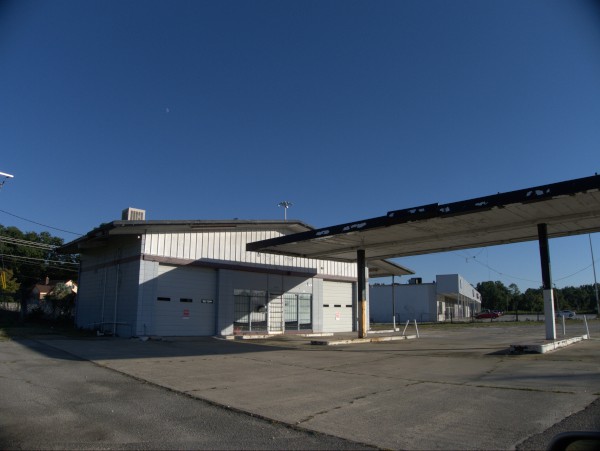 Here's another case where a phonebook search turns up no information, but I'd guess Latimer Seafood has been gone for at least several years. The place was obviously started life as a service station, but the architecture isn't bringing any particular brand to mind for me.
Posted at 12:59 am in Uncategorized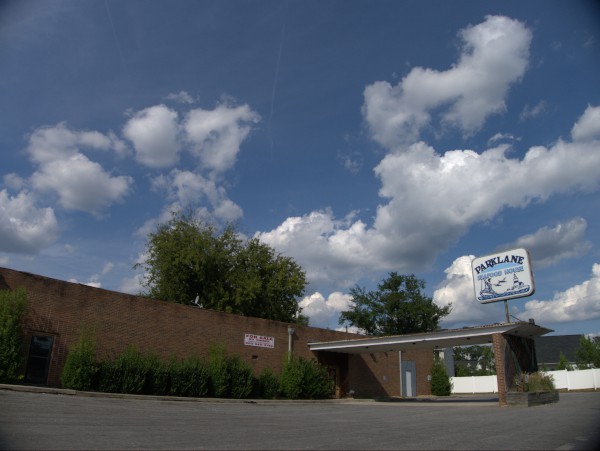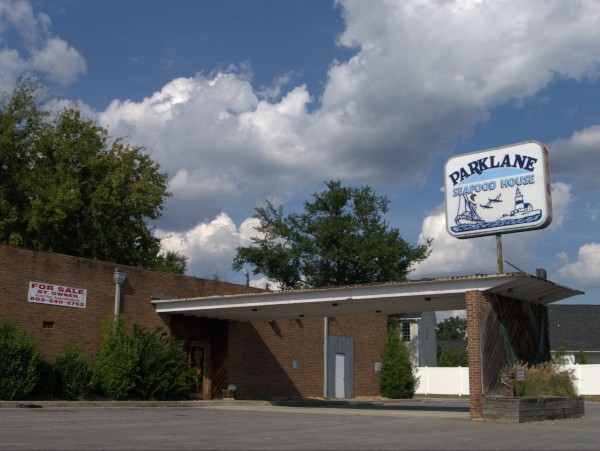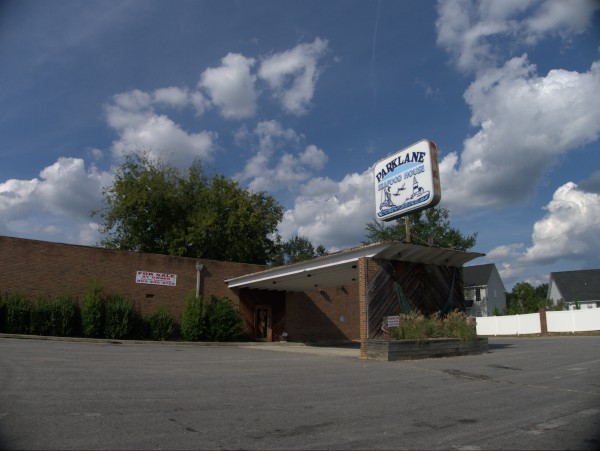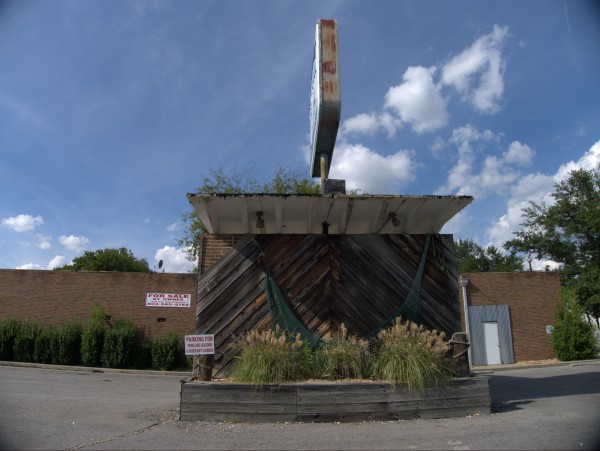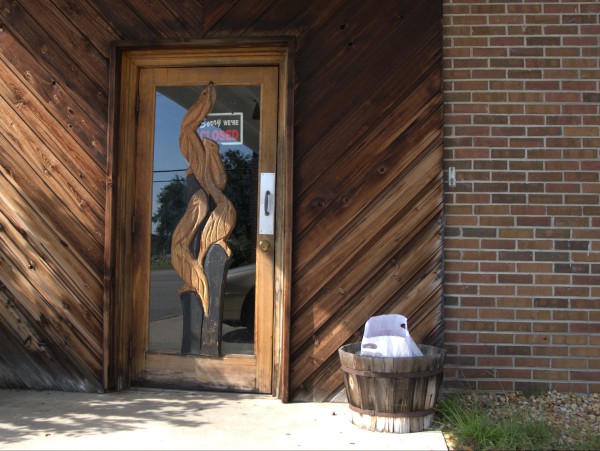 I'd never been entirely sure if Parklane Seafood on Leesburg Road were open or closed, but judging from the fact my most recent trip through the area showed the building up for sale, and some recent comments here, I think it is now clear that the restaurant side of the business is closed while the catering side continues.
This building was the old Flamingo Club. It also appears that the back lot has recently been converted into a garden center.
Posted at 12:56 am in Uncategorized
Posted at 11:12 pm in Uncategorized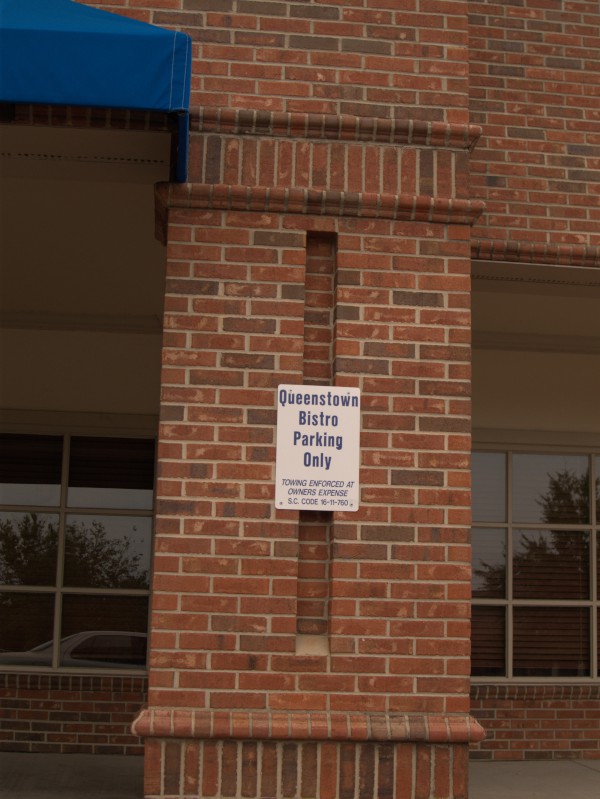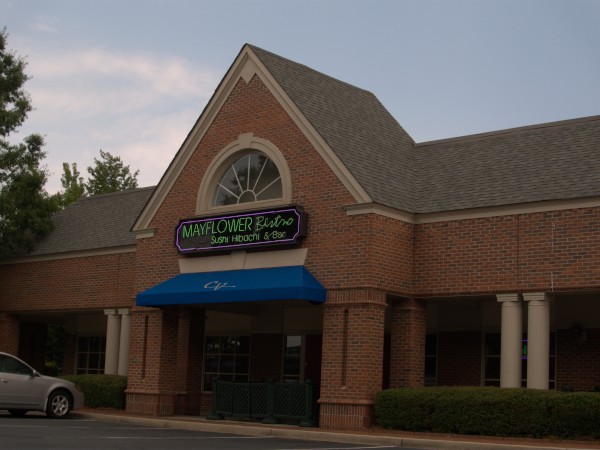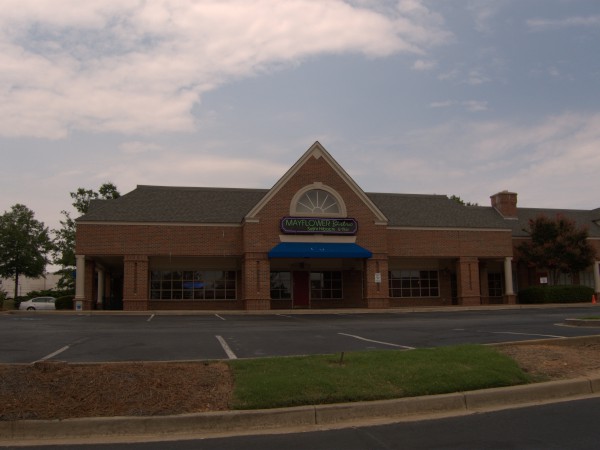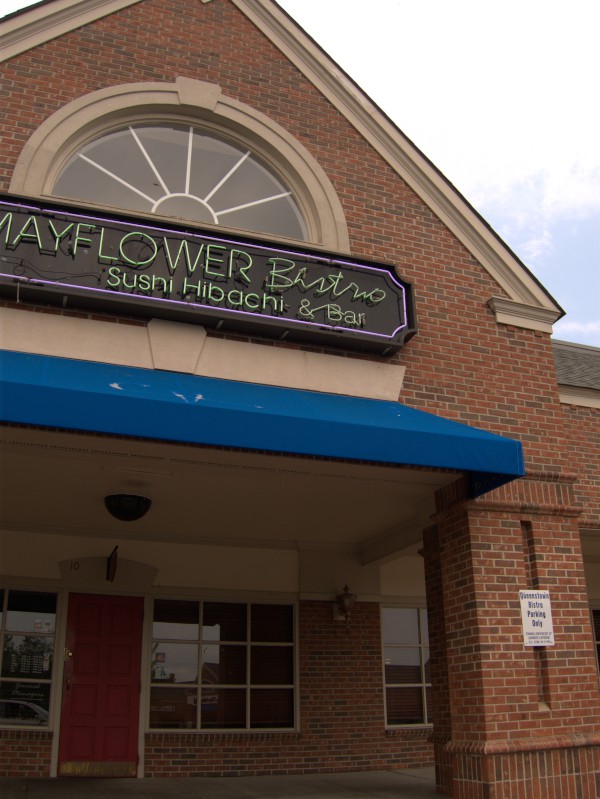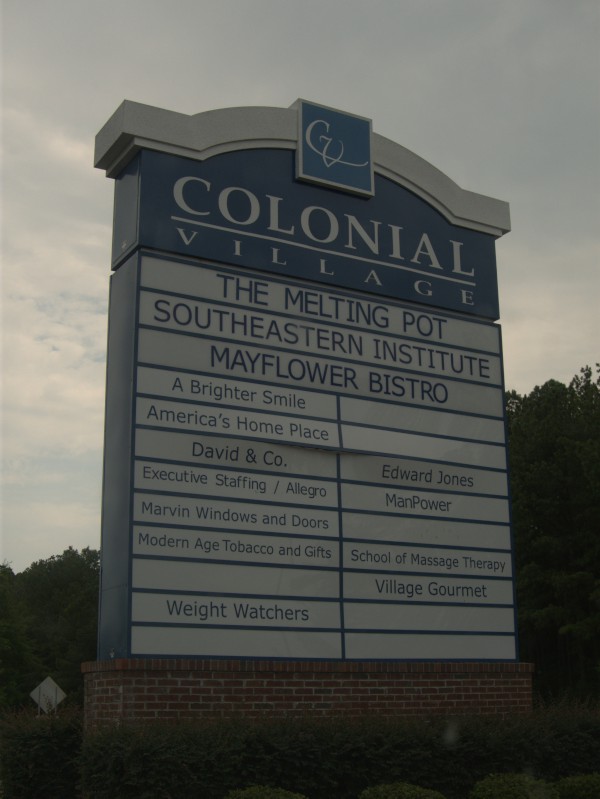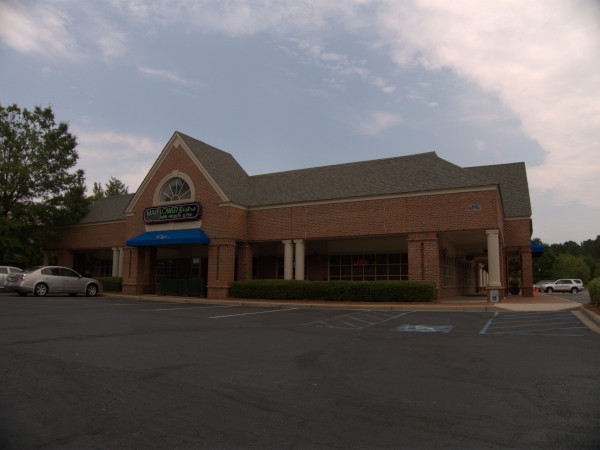 While the Queenstown name rather intrigued me, with its New Zealand connection, everything I ever heard about the place led me to believe that it was way too seafood for me. I do seem to remember it getting rather good reviews though, and thus was a little surprised when I drove by a week or two ago and noticed that it was gone. Judging from their sign, the new operation Mayflower Bistro (just given as Mayflower in the phonebook) also seems seafood heavy for my tastes.
Before Queenstown this spot was Fatz Cafe ("Our secret sauce? Mayonaise!") a totally generic or worse place that I have never been able to warm up to despite its SC origins.
This little strip mall, Colonial Villiage across Bush River Road from Dutch Square and on the access road (Colonial Life Boulevard [which used to have a different name, I think]) for I-126 has never really seemed to thrive with about the only constant being the stalwart Melting Pot fondue restaurant.
UPDATE 20 July 2011: Added Garfield's to the post title based on the comments.