Archive for the 'Seven Oaks' tag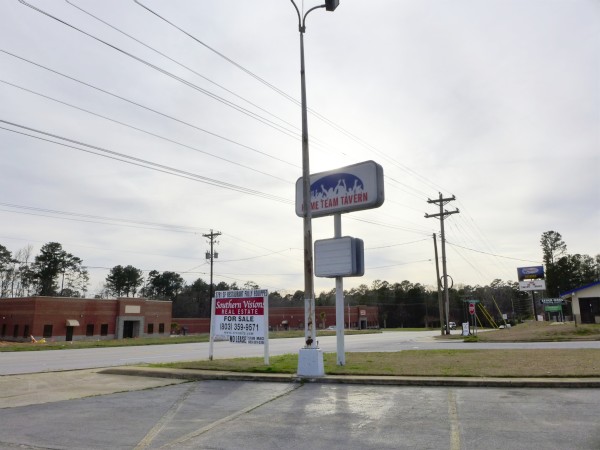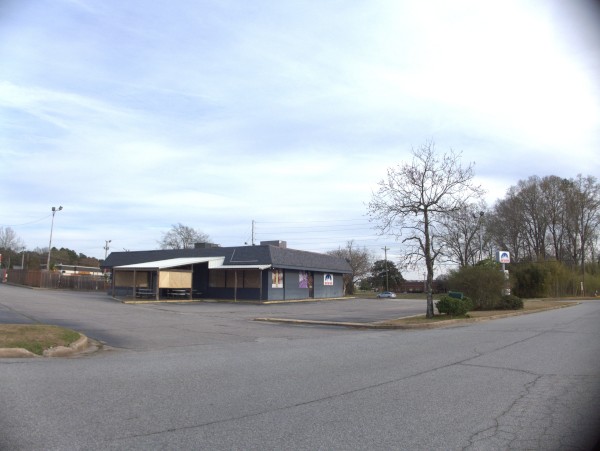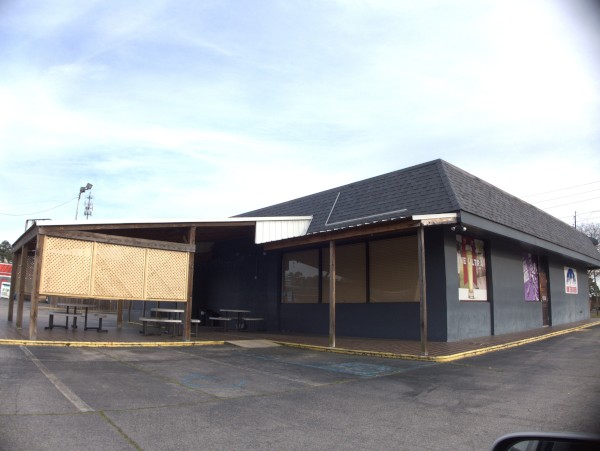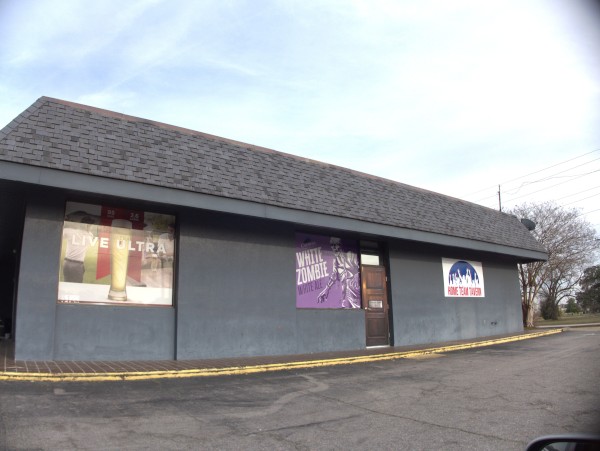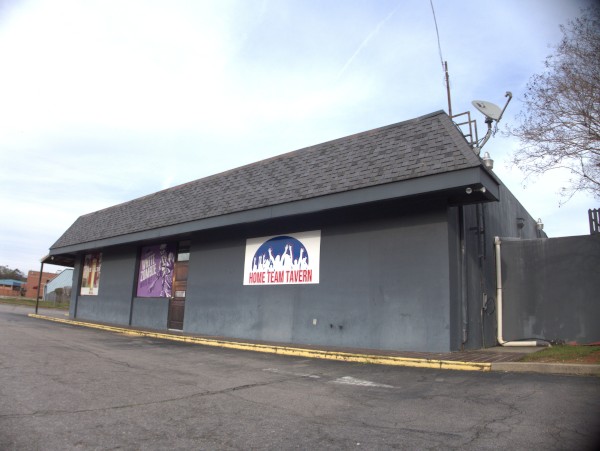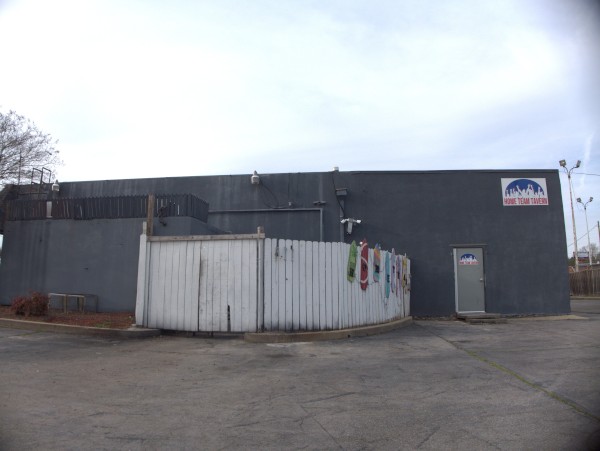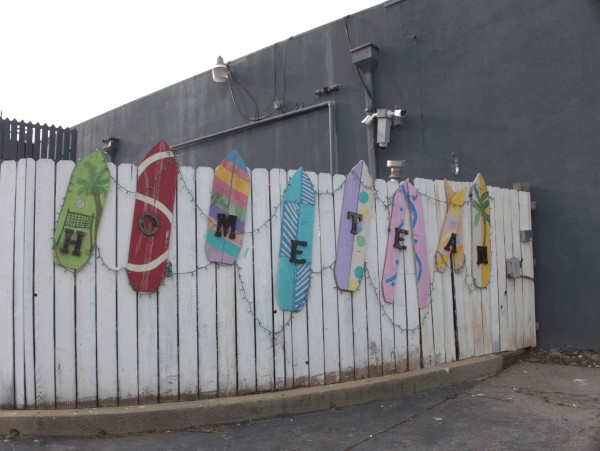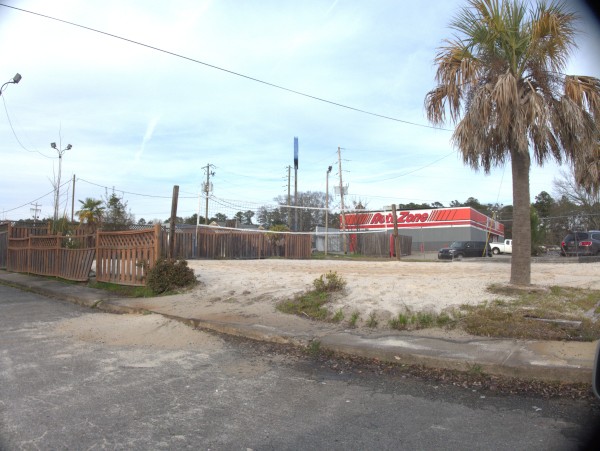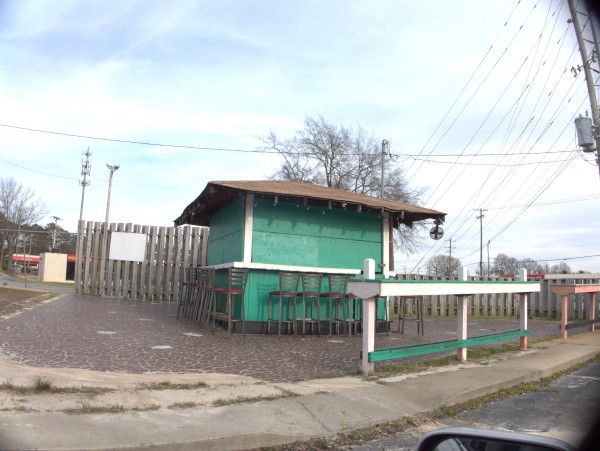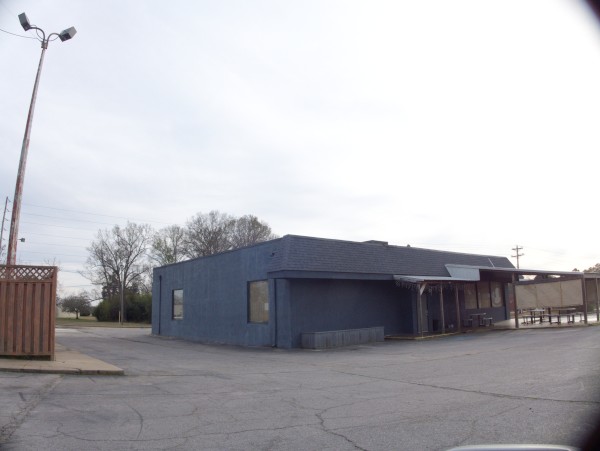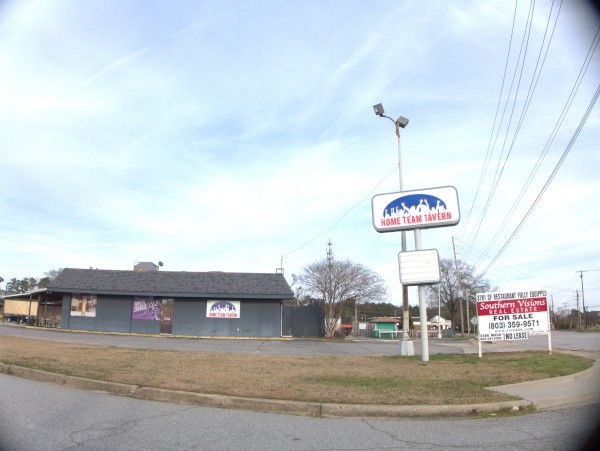 This old Hardee's building has had a number of incarnations over the years. I apparently totally missed the Top Shelf Tavern phase which commenter Andrew pointed out in the Hardee's comments, but now the follow-on operation to that, Home Team Tavern is also gone and the place back on the market.
Judging by the Facebook Page, they were still doing events on 15 February 2020, so I'm marking the closing as "Mid February".
UPDATE 15 September 2020 -- As mentioned in the comments, this place is working to open as Amora Sports Bar & Grill: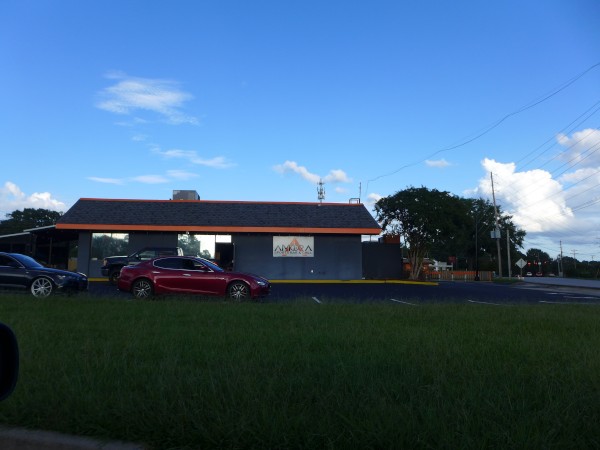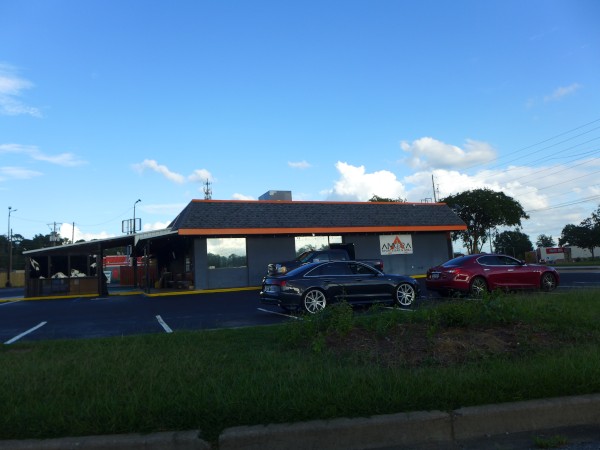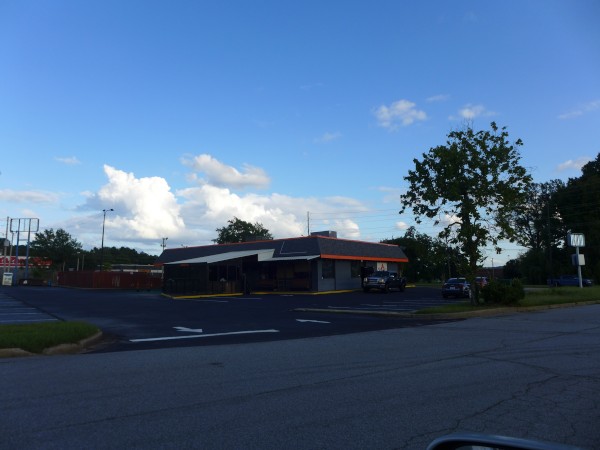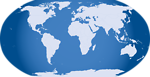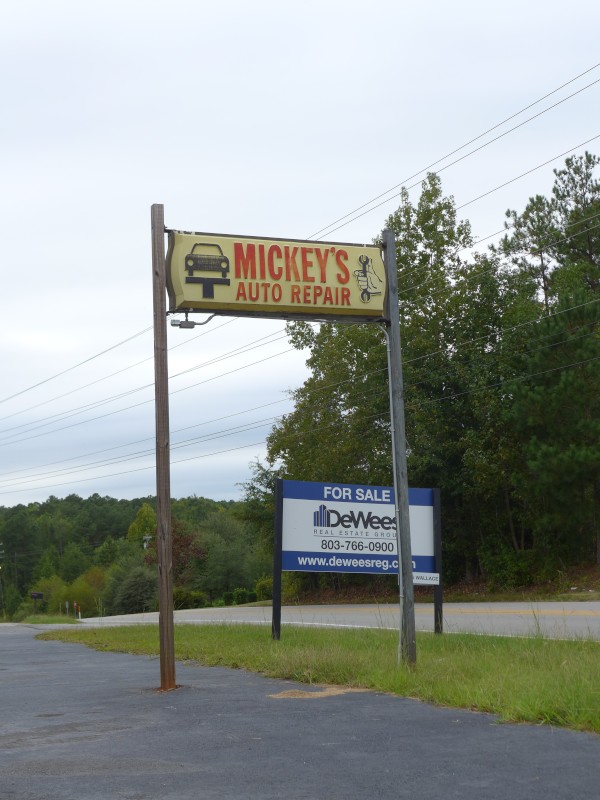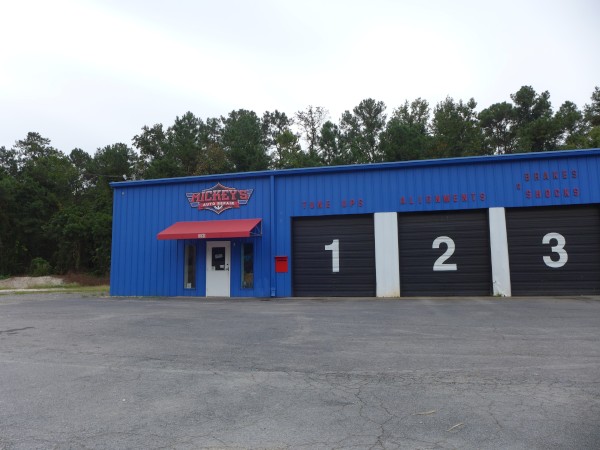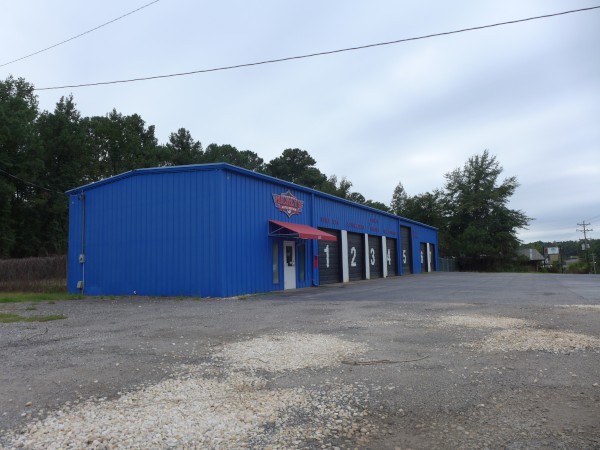 Mickey's was on that section of Bush River Road (discontiguous from the main segment, and sometimes called Old Bush River Road) that connects Saint Andrews Road with the Lake Murray Dam in Lexington. I don't know much about the place other than juding by reviews, it closed some time in mid-2019. LoopNet (which has some nice sunny pictures) says the building was put up in 1980 and still has fully functioning lifts. Perhaps that's why the asking price seems rather high.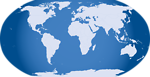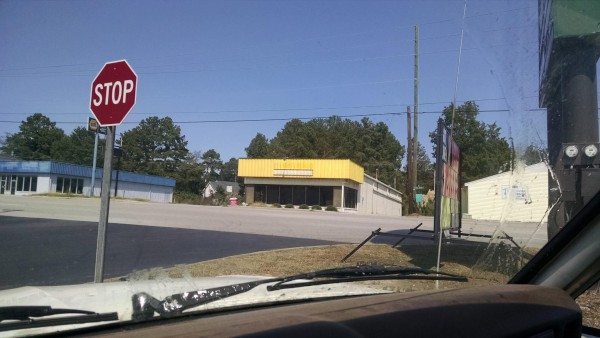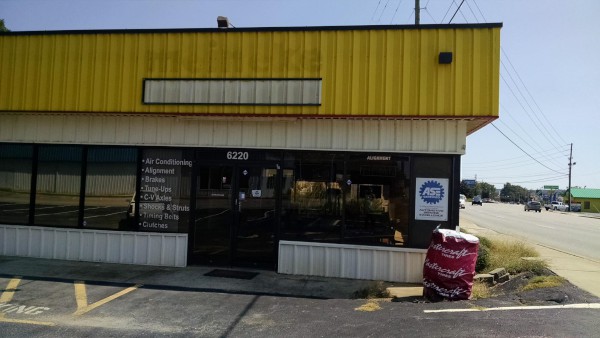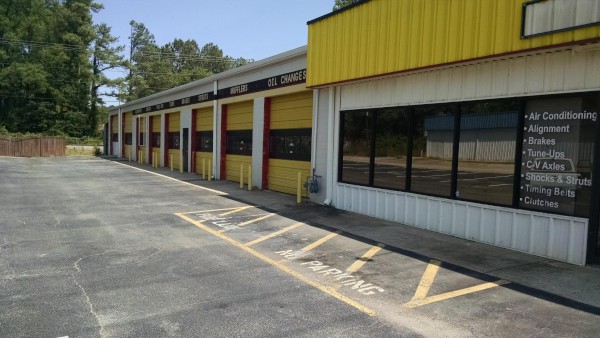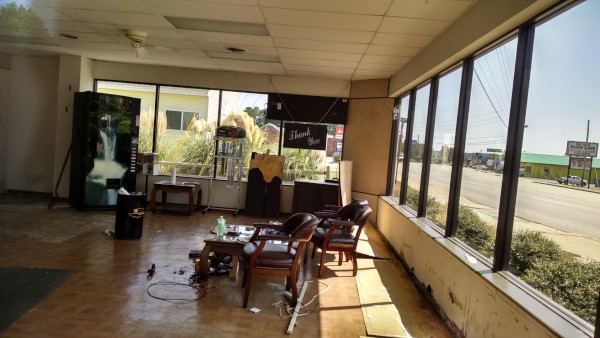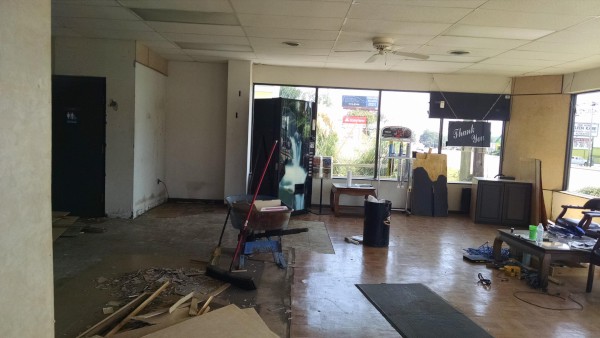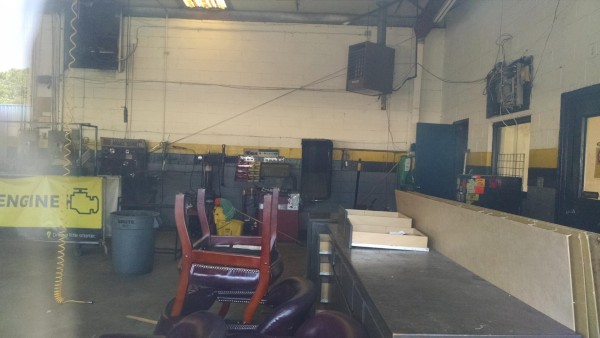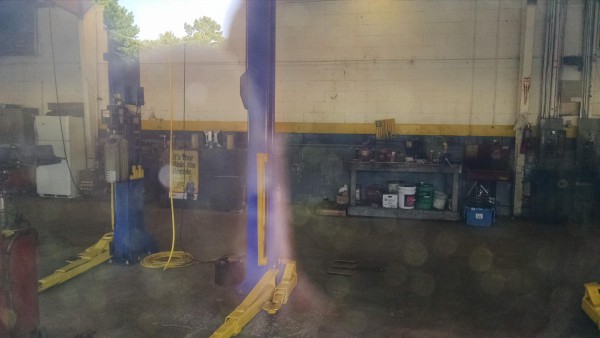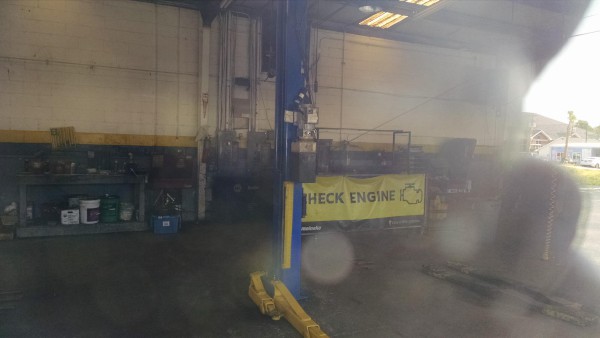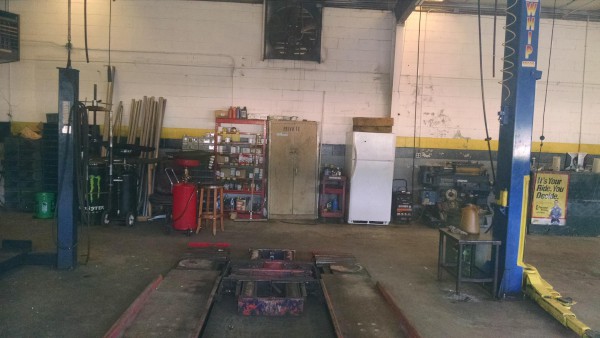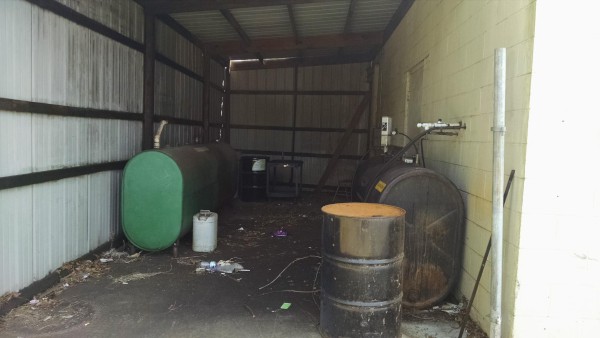 Commenter Homer sends in these shots of the Meineke across from Seven Oaks Shopping Center. This is right next to the Former NAPA that moved into the shopping center, although when I was doing that one, I somehow managed to take the long shots to completely miss this building except for this one: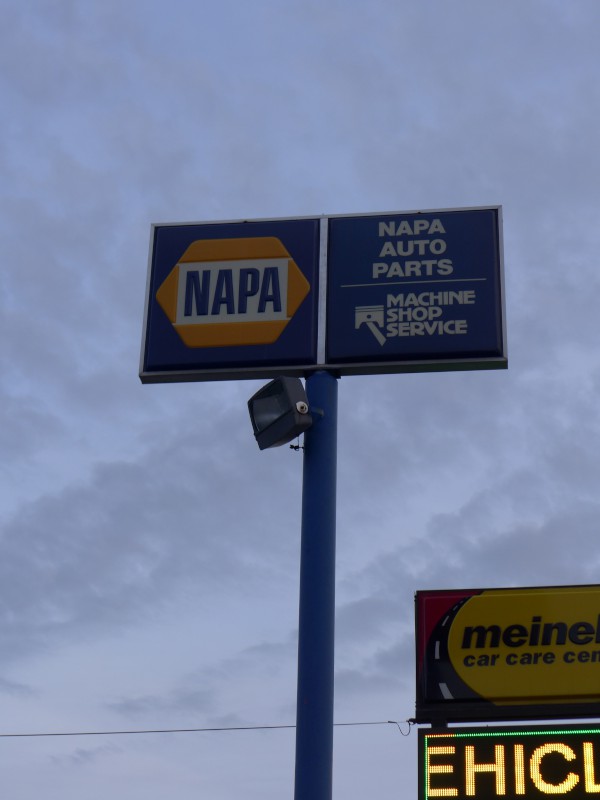 and pretty nearly in that case too.
(Hat tip, obviously, to commenter Homer)
UPDATE 23 March 2018 -- Now Minnie's Auto Repair: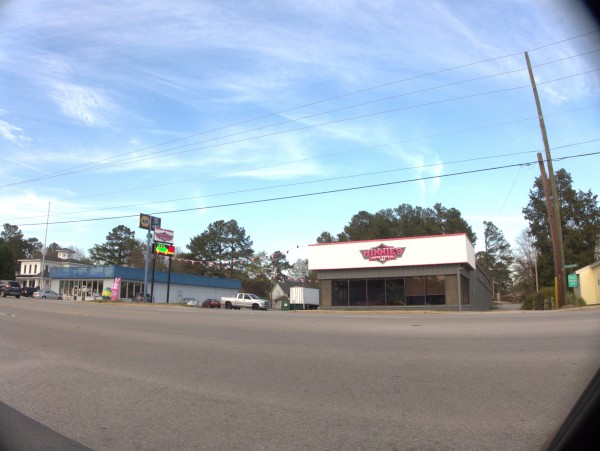 Posted at 1:07 am in Uncategorized