Archive for the 'Seven Oaks' tag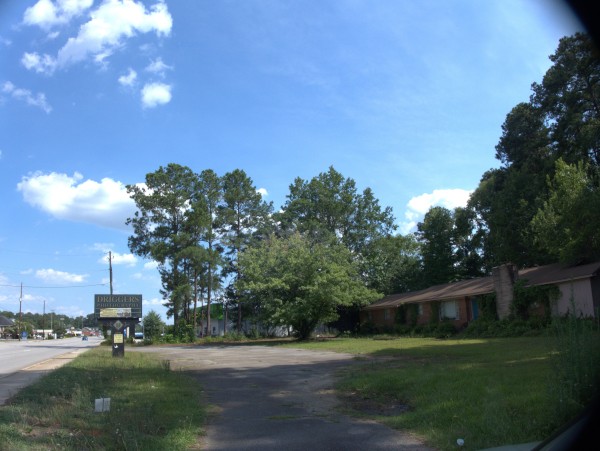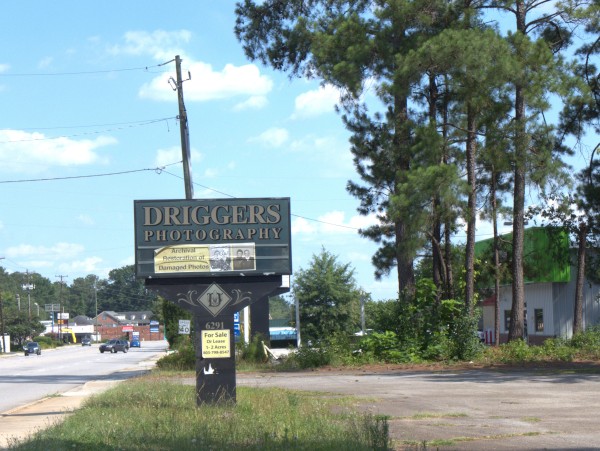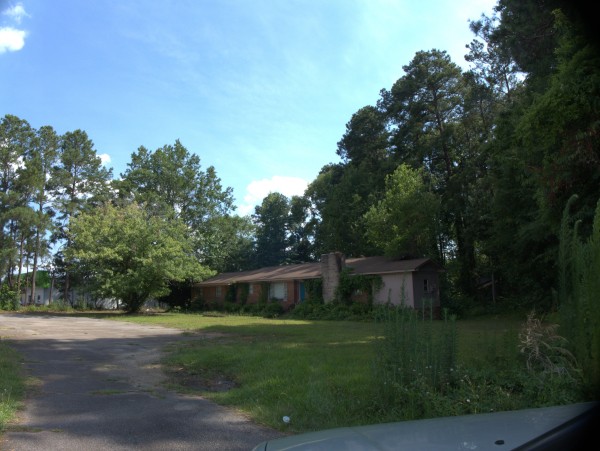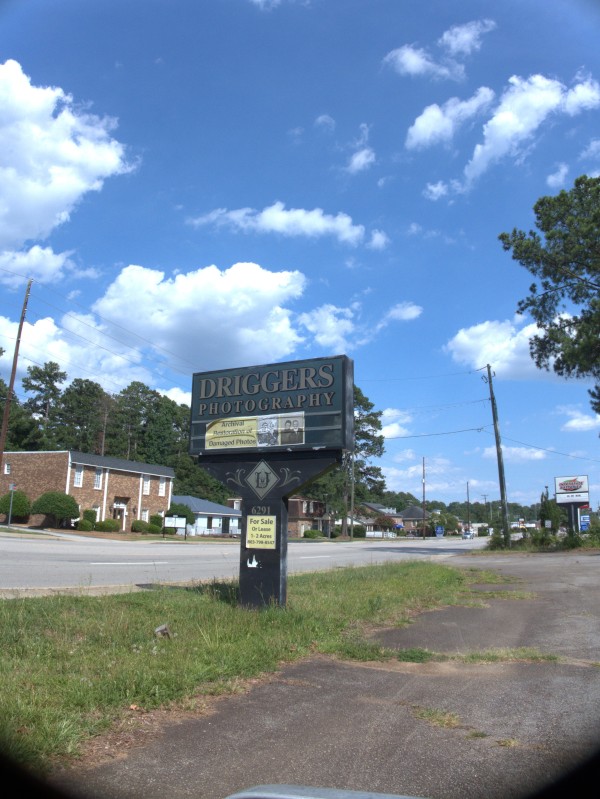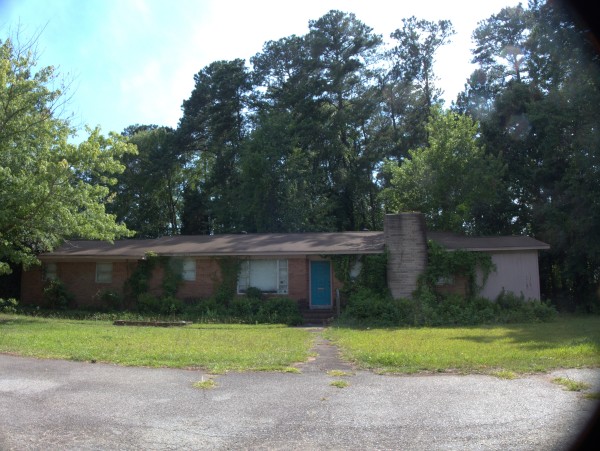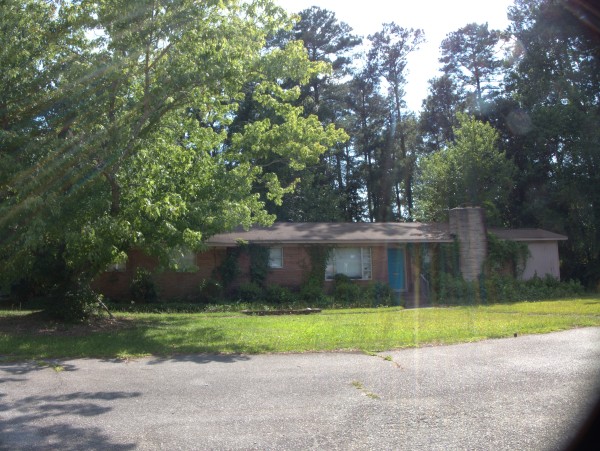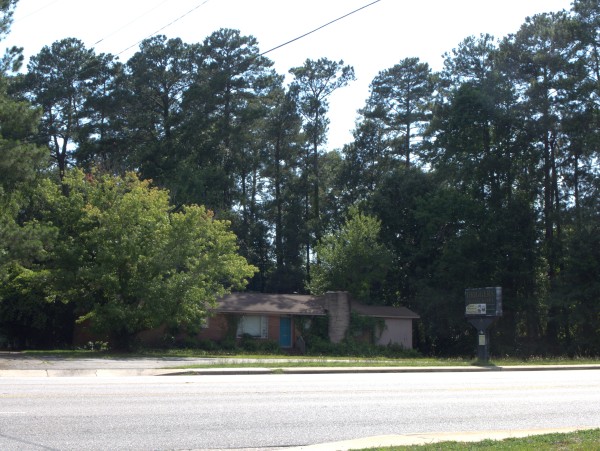 I've noticed this mid-century ranch house in Seven Oaks a number of times over the last year or so, but saw lately that there was a for-sale sign on the property. From what I can tell, Drigger's Photography has moved, or perhaps gone to a primarily online presence.
Given the location I would not be at all surprised to see this place razed after it sells with some sort of professional building going in, but time will tell.
UPDATE 20 October 2022 -- As mentioned in the comments, this is now Modern Roofing: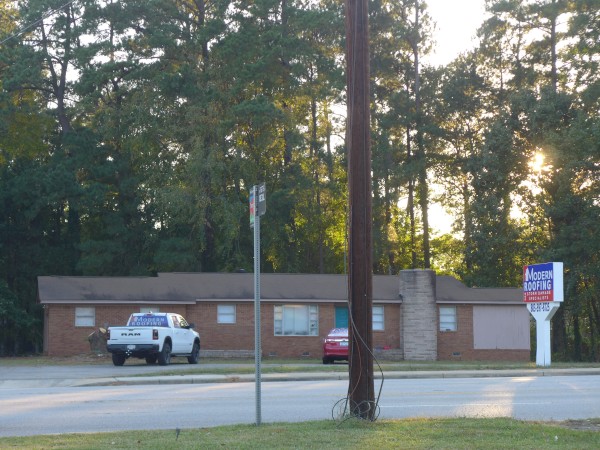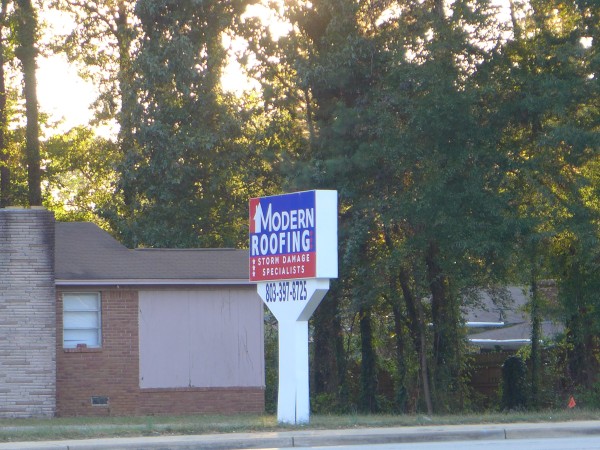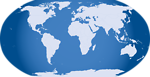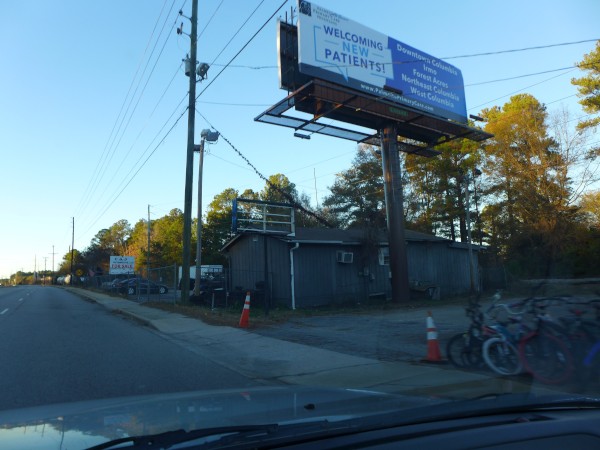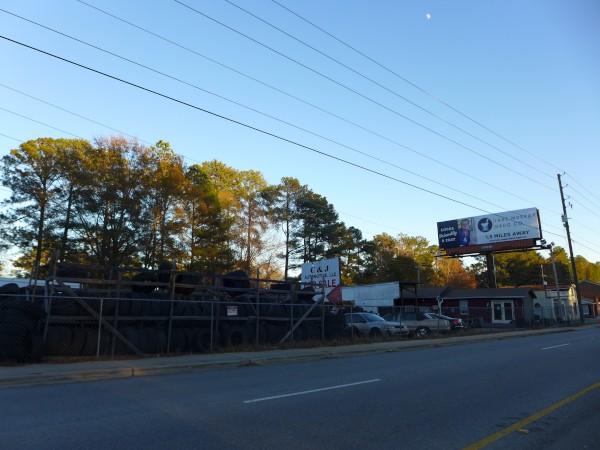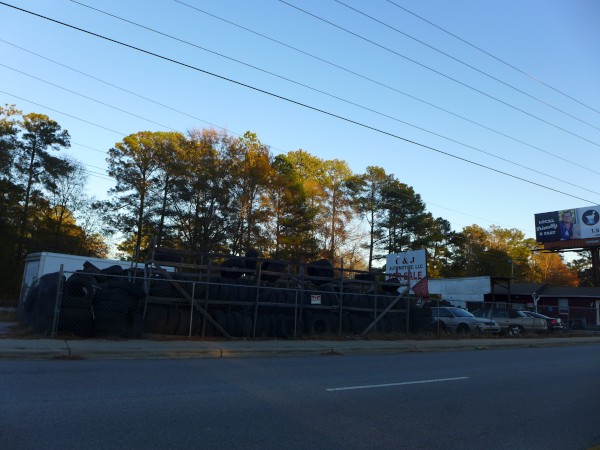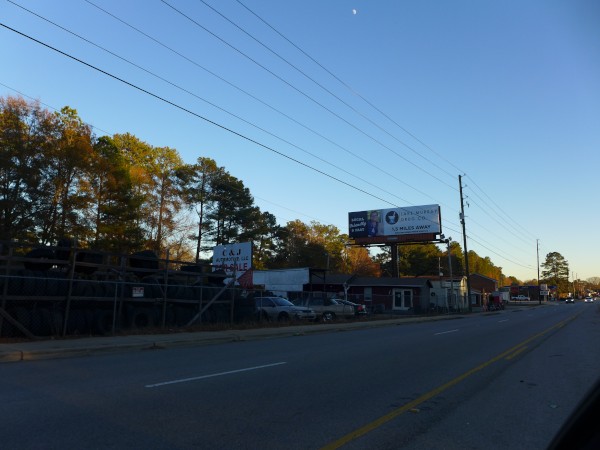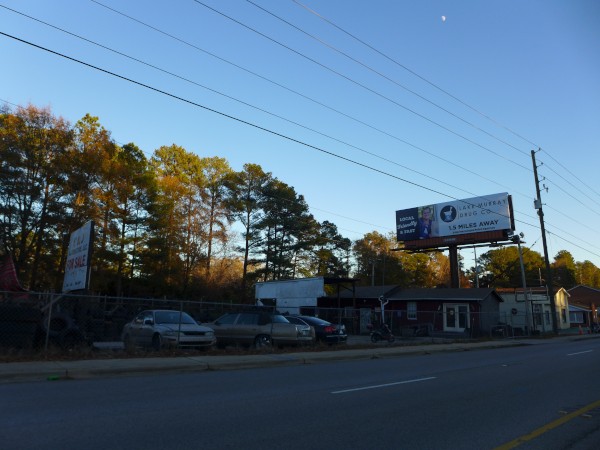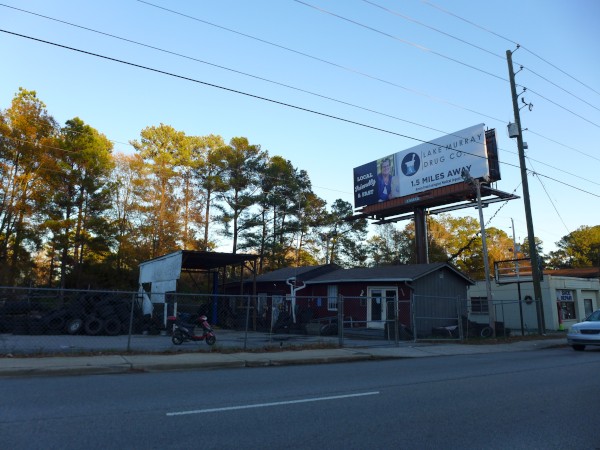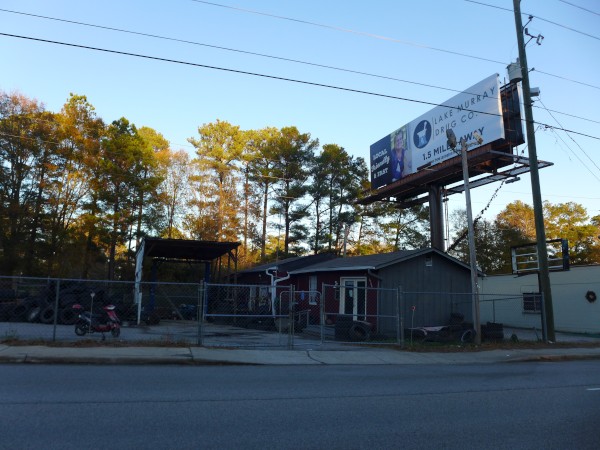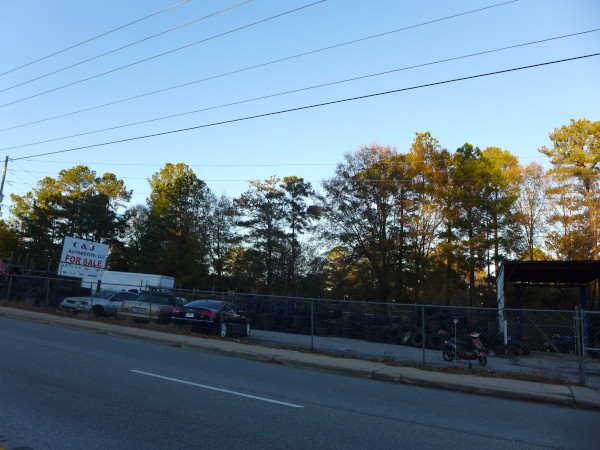 C & J Automotive is nestled on a narrow strip of land in between the train tracks and Saint Andrews Road in the Seven Oaks section of Irmo. It is not too far past Sno Biz.
It appears to me that the lot remains in business while they are looking for a buyer, so I am just putting an indifinite "2022" as the closing date.
(Hat tip to commenter Gypsie)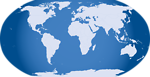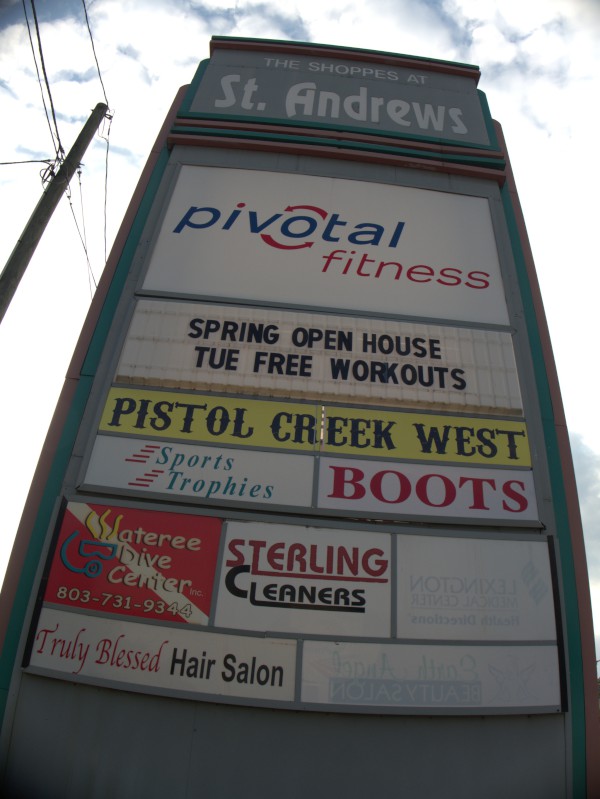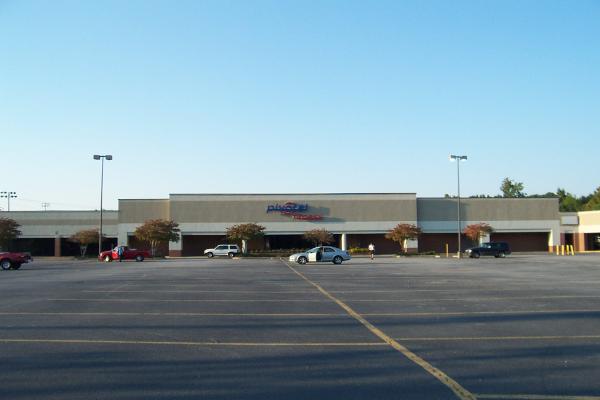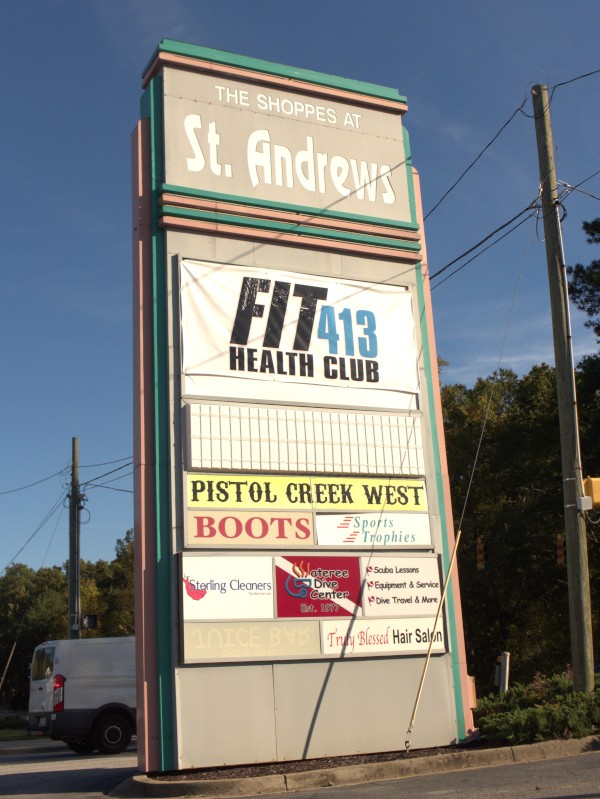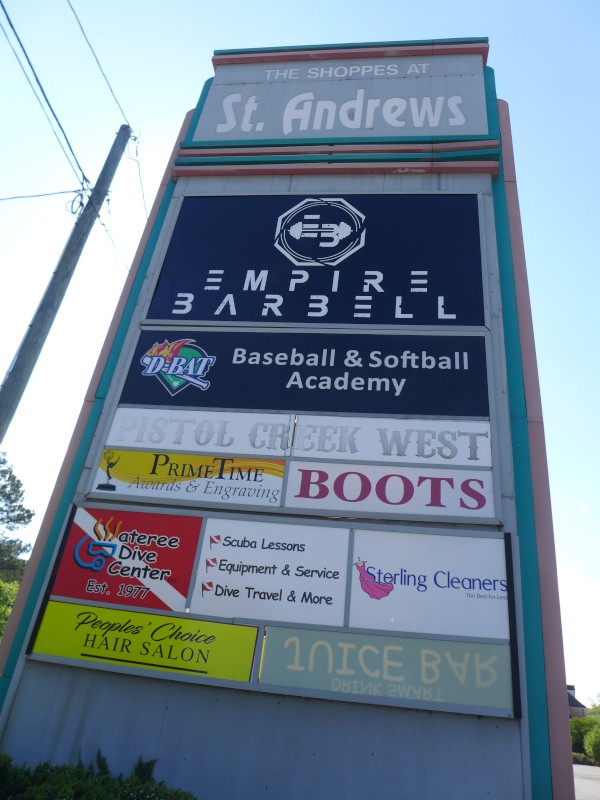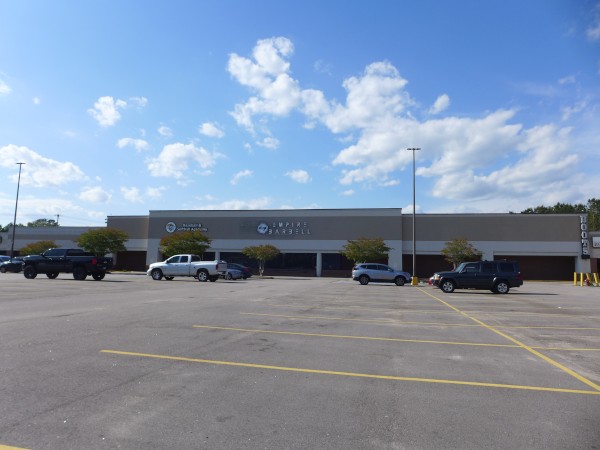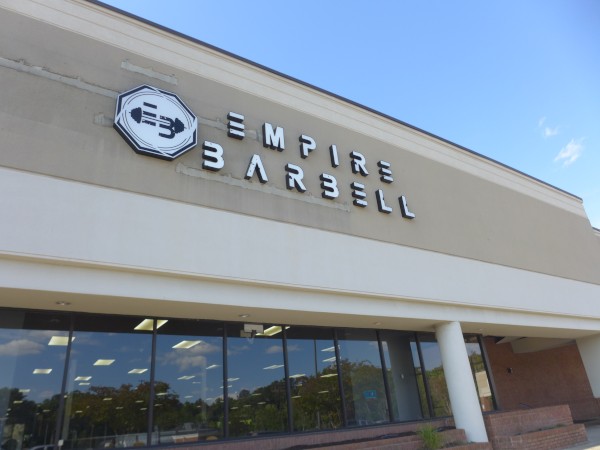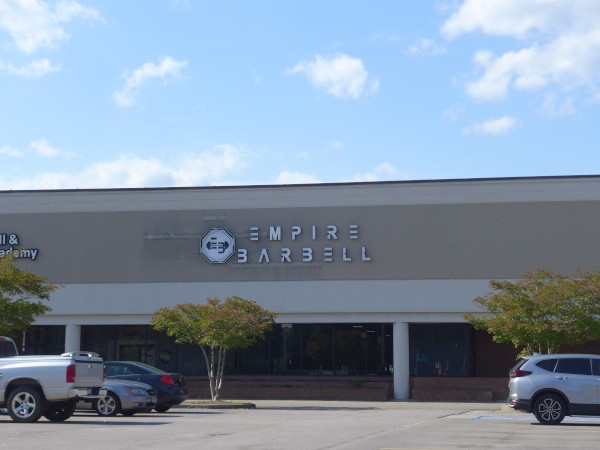 Pivotal Fitness was the follow-on in this Seven Oaks location to Piggly Wiggly. I'm not sure when it closed, but it was Fit413 by 10 November of 2018 (although the sign was till temporary). Fit413 either recently closed, or re-affiliated, and is now Empire Barbell.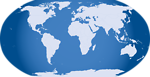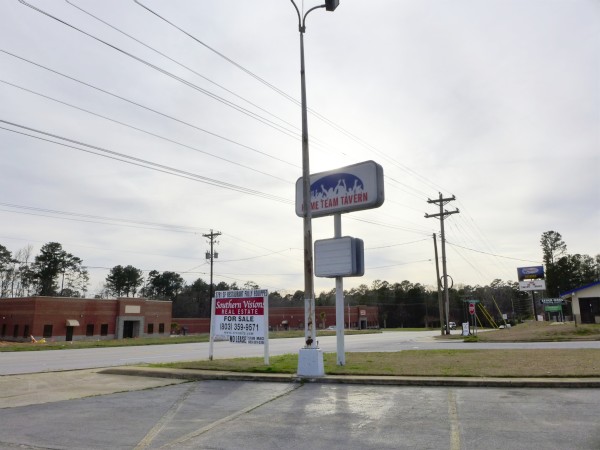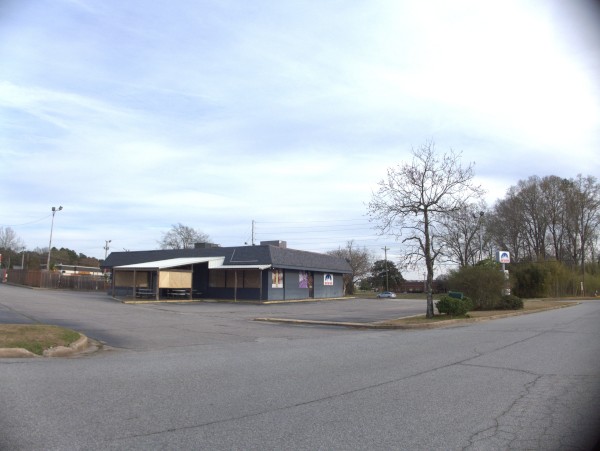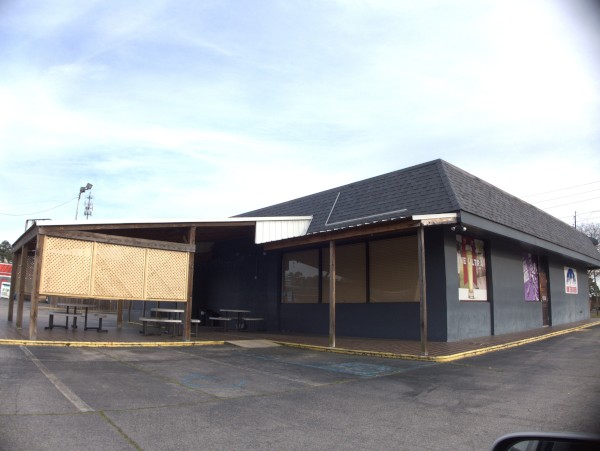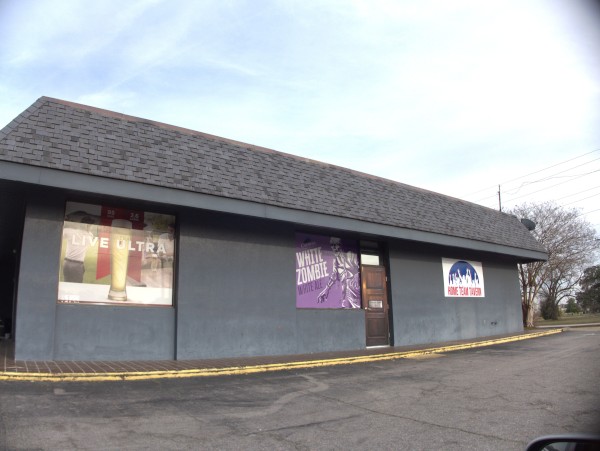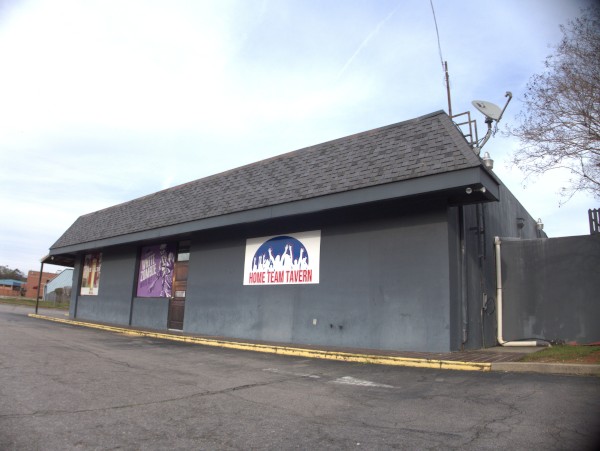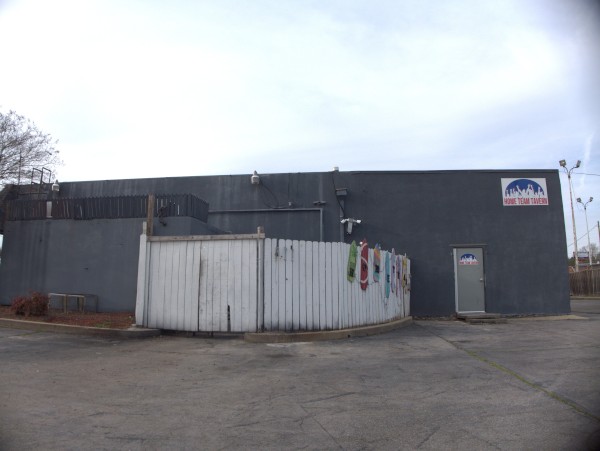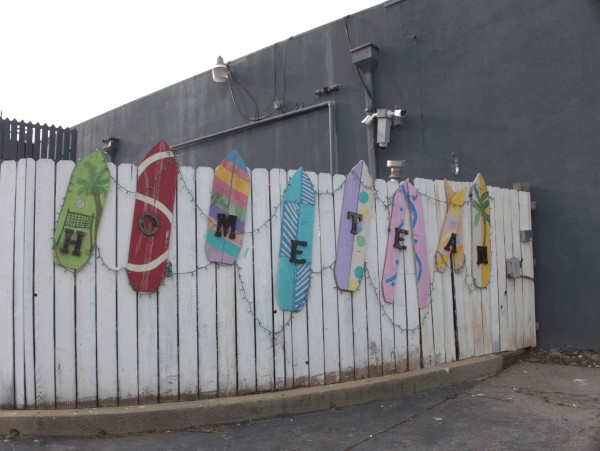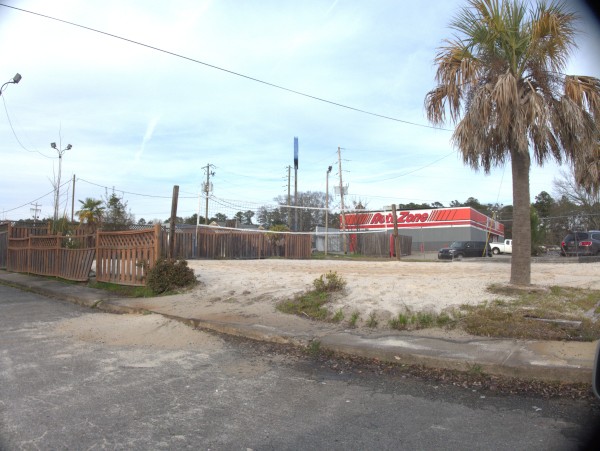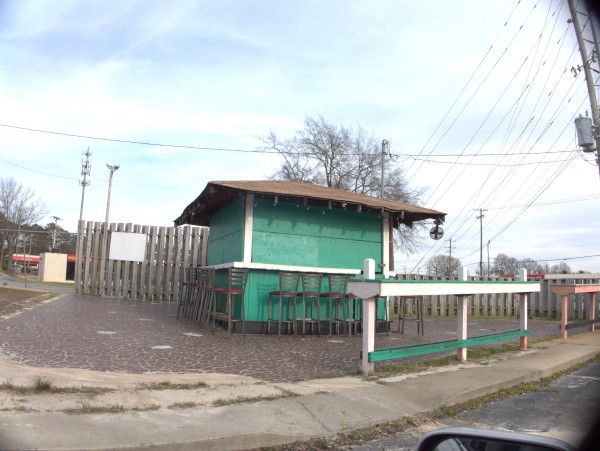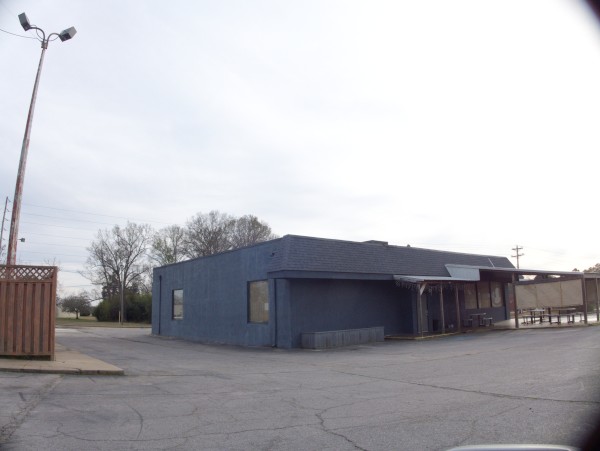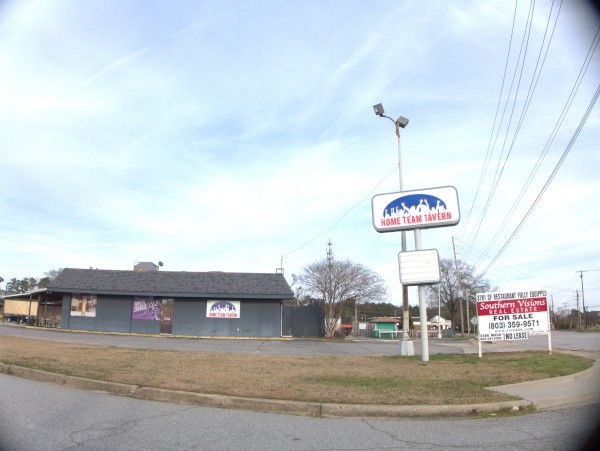 This old Hardee's building has had a number of incarnations over the years. I apparently totally missed the Top Shelf Tavern phase which commenter Andrew pointed out in the Hardee's comments, but now the follow-on operation to that, Home Team Tavern is also gone and the place back on the market.
Judging by the Facebook Page, they were still doing events on 15 February 2020, so I'm marking the closing as "Mid February".
UPDATE 15 September 2020 -- As mentioned in the comments, this place is working to open as Amora Sports Bar & Grill: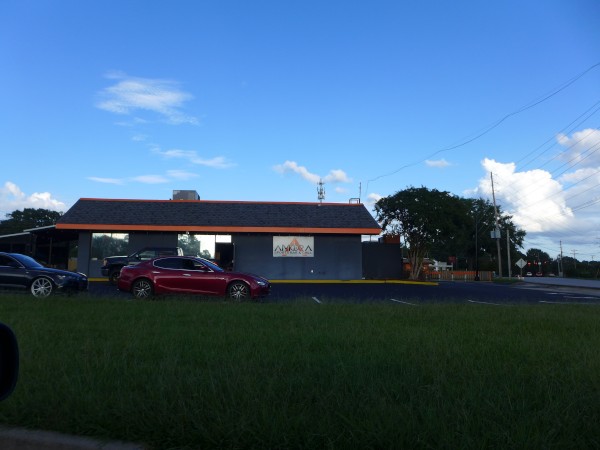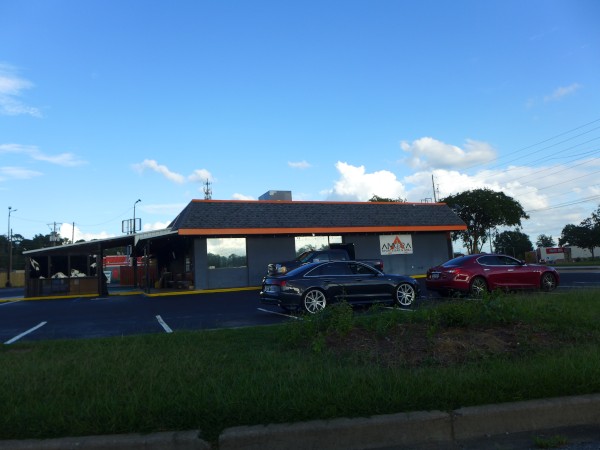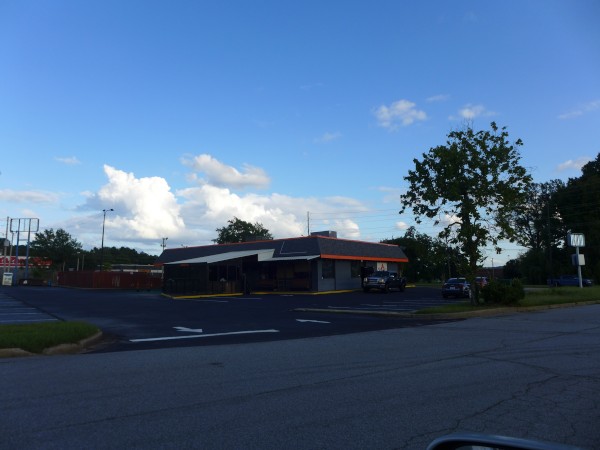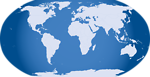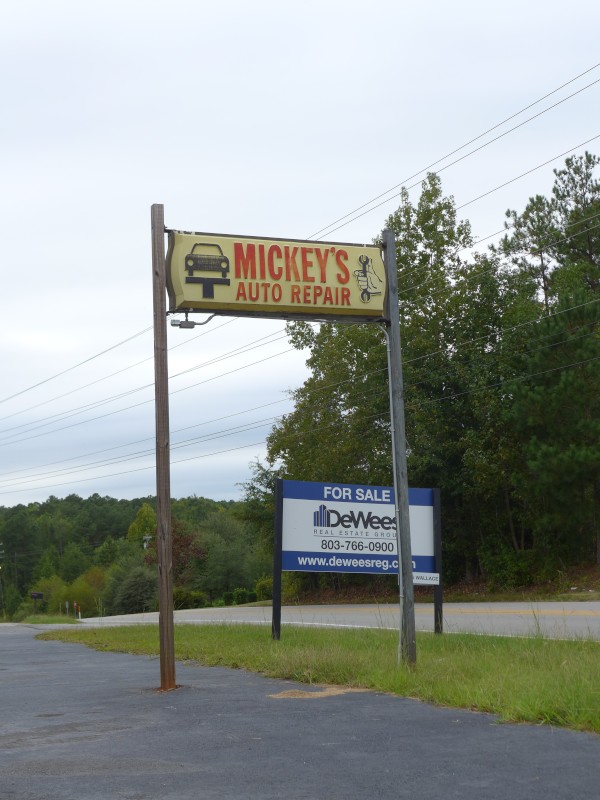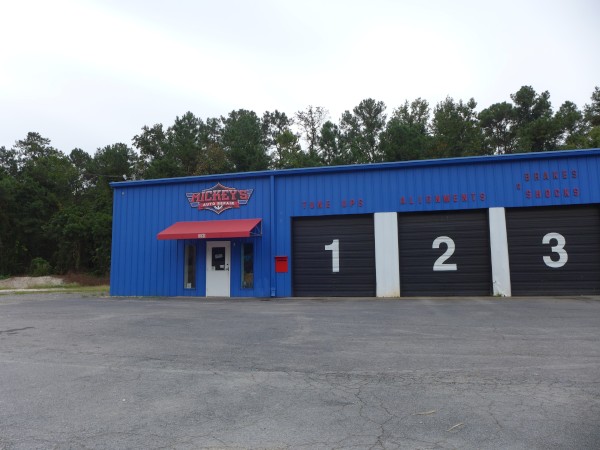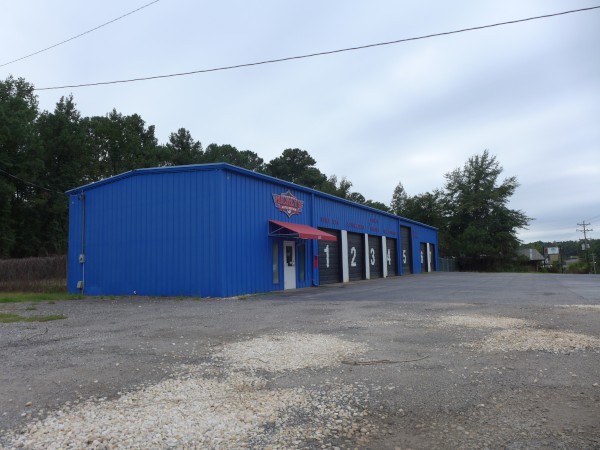 Mickey's was on that section of Bush River Road (discontiguous from the main segment, and sometimes called Old Bush River Road) that connects Saint Andrews Road with the Lake Murray Dam in Lexington. I don't know much about the place other than juding by reviews, it closed some time in mid-2019. LoopNet (which has some nice sunny pictures) says the building was put up in 1980 and still has fully functioning lifts. Perhaps that's why the asking price seems rather high.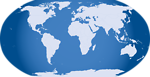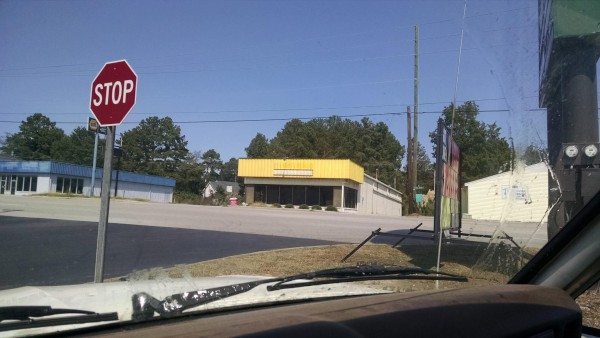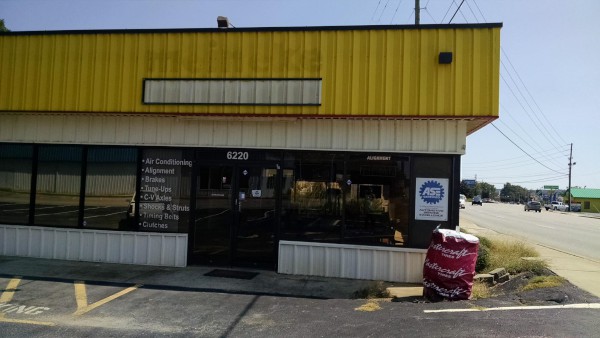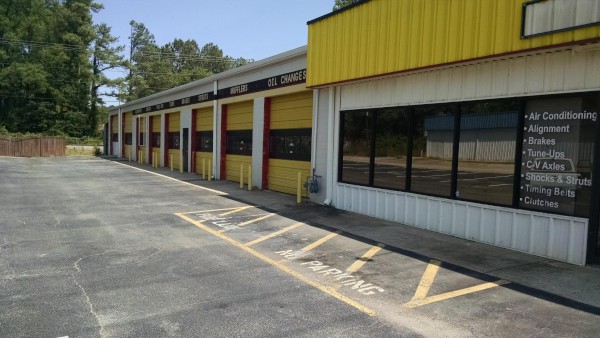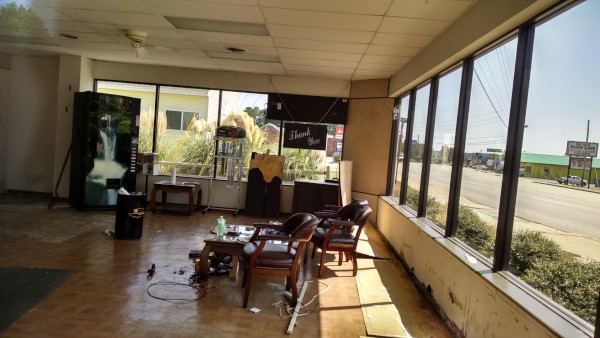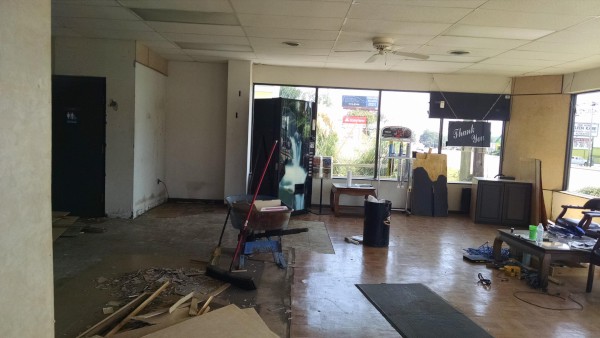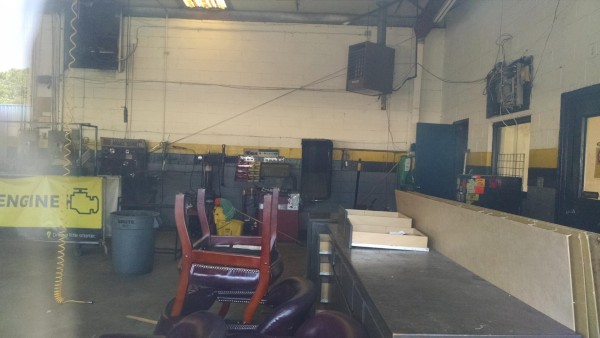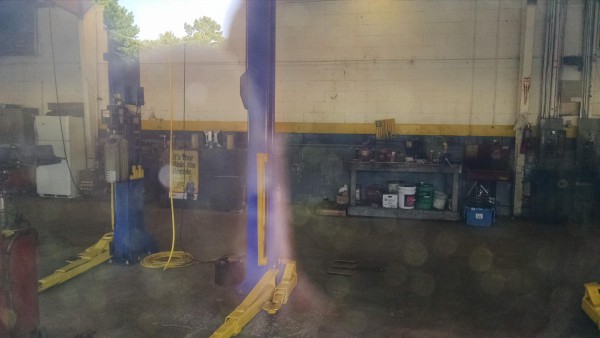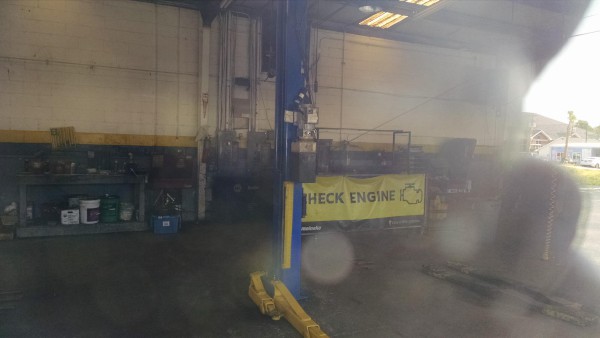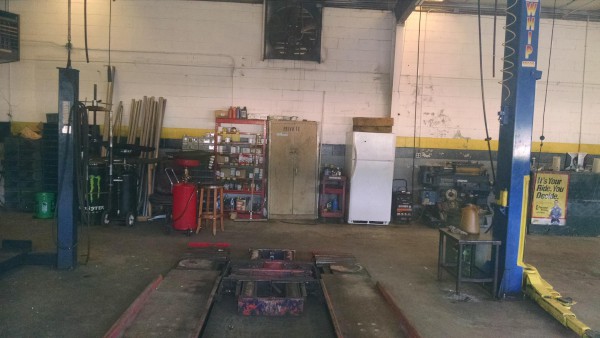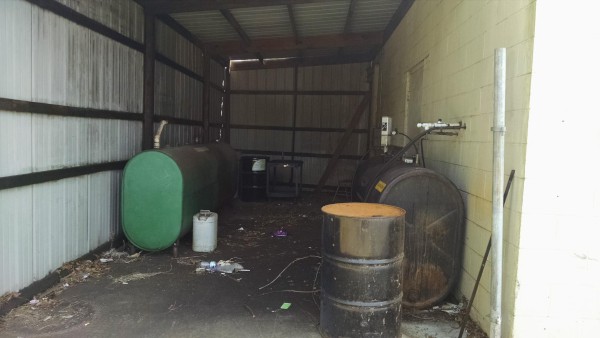 Commenter Homer sends in these shots of the Meineke across from Seven Oaks Shopping Center. This is right next to the Former NAPA that moved into the shopping center, although when I was doing that one, I somehow managed to take the long shots to completely miss this building except for this one: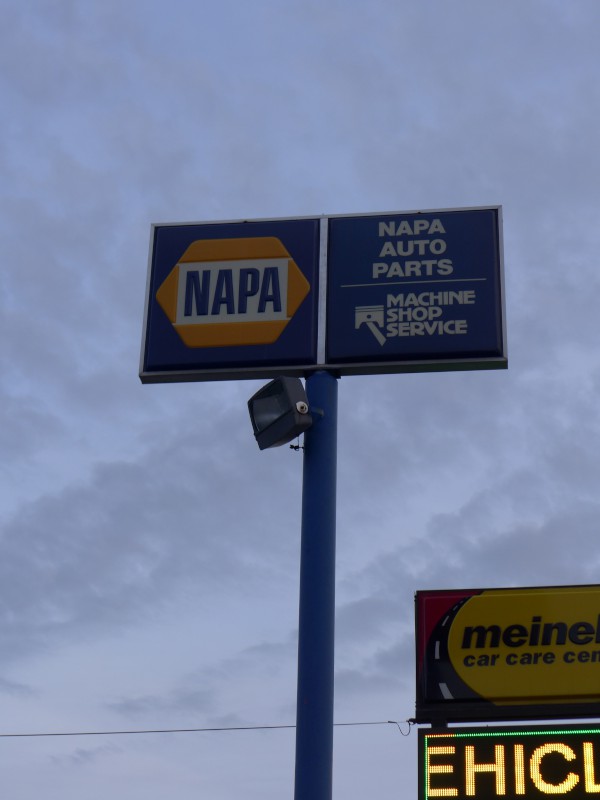 and pretty nearly in that case too.
(Hat tip, obviously, to commenter Homer)
UPDATE 23 March 2018 -- Now Minnie's Auto Repair: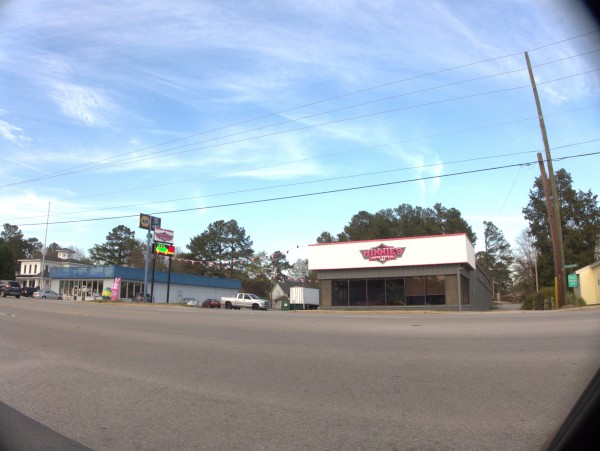 Posted at 1:07 am in Uncategorized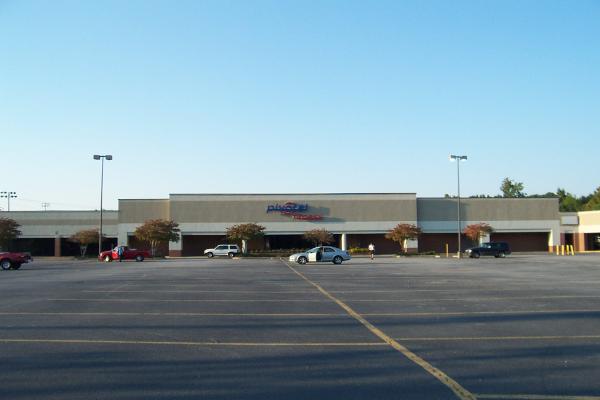 This is not the fancy Piggly Wiggly that was once at the top of the hill on Saint Andrews Road, but a later store. It was a typical Pig of its time, which was somewhat before the chain's current upscale push with stores like Forest Drive and Litchfield Beach. As I recall, I only stopped here once, and found nothing in particular to like or dislike. The plaza where it was located is below the Bush River Road / Saint Andrews Road intersection, near the industrial plant and Seven Oaks Park. It was the anchor store, and the whole strip has been hurting since it closed. I'm not entirely sure why that happened, but I think it may have been leap-frogged by the upscale new Bi-Lo which opened a few blocks down the road. The property was vacant for a while after the Pig pulled out, but is now some sort of fitness center.
UPDATE 2 Feb 2011: Added store number (102) and full street address to post title.
UPDATE 9 March 2011: Added specific closing date based on comment by commenter Andrew
UPDATE-2 9 March 2011: Oops! There were two Pigs on Saint Andrews road, and I got the wrong date and address. (Which also means it was not store #102..) -- Fixed.
UPDATE-3 9 March 2011: OK, the store number moved here from the other Saint Andrews store, so it was store # 102, just not the first location for store #102.
UPDATE 20 May 2021: Adding map icon and updating tags.