Archive for the 'Bluff Road' tag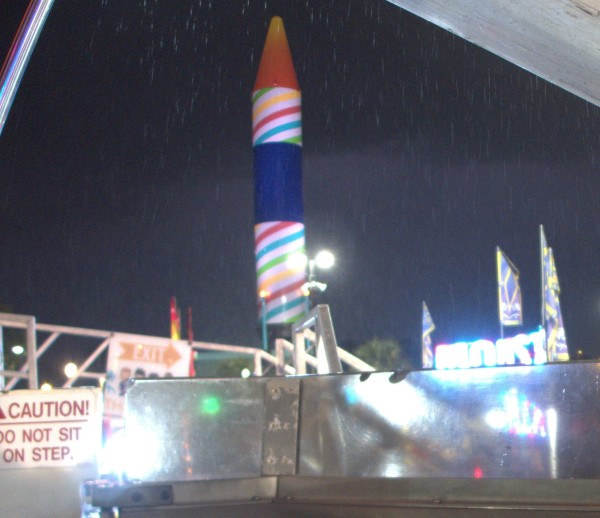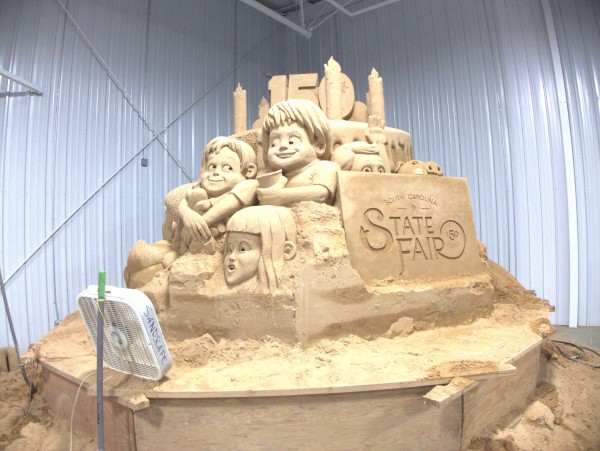 I'm afraid I didn't get all the pictures I wanted at this year's State Fair. I usually get a bunch of neon shots at night back in the midway area, and a night video shot from the skyway. This year, it started to rain just as it was getting dark, and that put an end to the outdoor part of my visit.
I didn't notice any particular changes this year, other than that the dinosaur exhibit in the old Steel Building site was not back this year, and that the Rocket was done up in candy stripes for its 50th anniversary. This year was also the 150th anniversary of the fair as a whole, an occasion noted in the annual sand sculpture.
Anyway, it was fun, as usual, and I had my "fair food". Hopefully next year, I will get my normal assortment of pictures and video.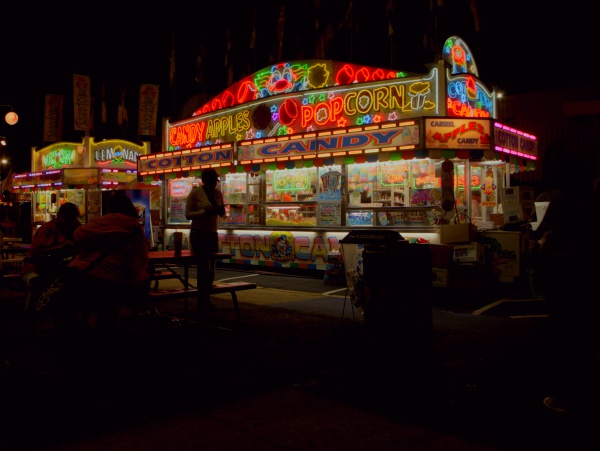 Well, this is the 9th South Carolina State Fair post here, so you probably know the drill by now. I like what I like, and I take pictures of it. I moved some pictures around to provide an entrance sequence, but as you can tell, I actually ended up up at the fair on two different days this year. I still miss the Steel Building, which was a bit more down-market than the new commercial exhibits in the new art building annex. In particular, no grey market videos, and no handwriting computer. This year, the flowers were moved in with the art, and the agricultural exhibits moved across the way where the flowers used to be. I didn't get into the animal area, so I don't know if the baby duck slide was still running.
I think I was running the camera at ISO-800 this year, higher than previously, and I'm not entirely happy with the results as the frequent bright lights interspersed with the booths tended to drown out everything else.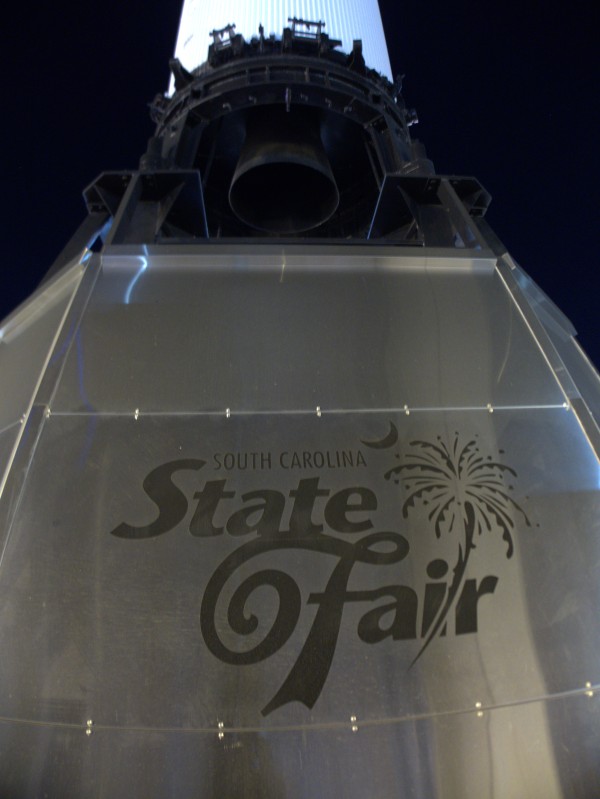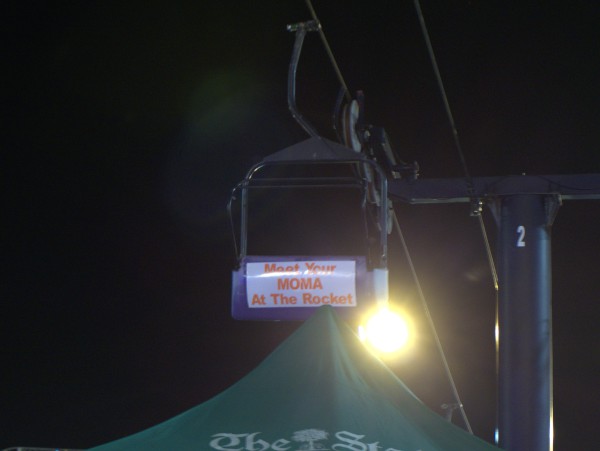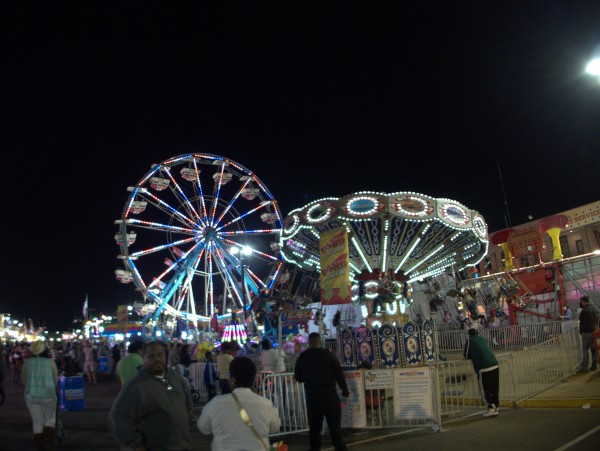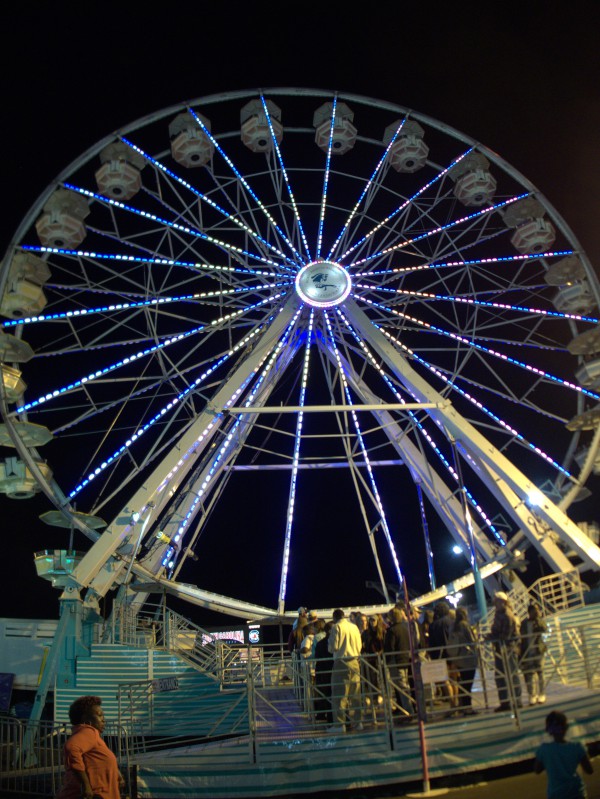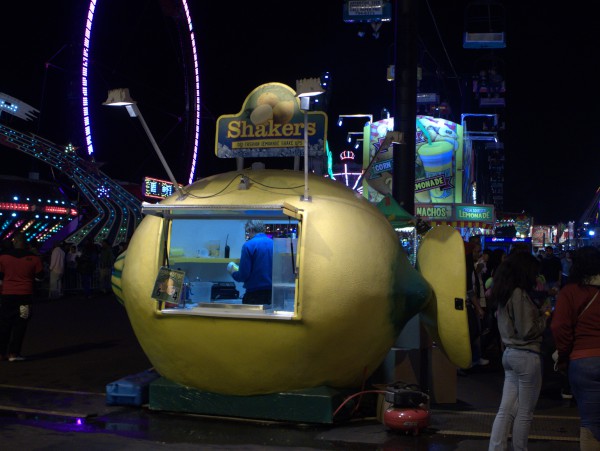 I got back to town a bit late this year, and missed out on some of my State Fair usuals because the buildings closed early the final day, so no art, flowers, sand sculpture or baby ducks this year. I was able to have my annual Italian sausage sandwich, Fiske fries and ride the skyway, swings and bumper cars. Most of the regular rides were there, along with a couple of new, or at least re-painted wacky-house type walk-throughs. Apparently the rocket is no longer the "Time-Warner Rocket" and is just back to "The Rocket", though it does have a few new sponsorship plaques at the base. I still miss the Steel Building: That corner just does not feel right without it.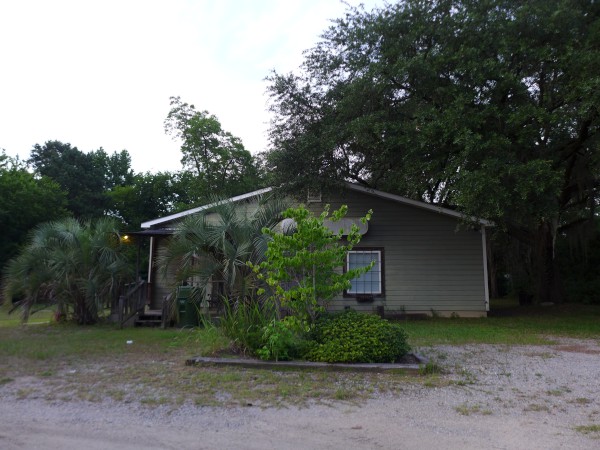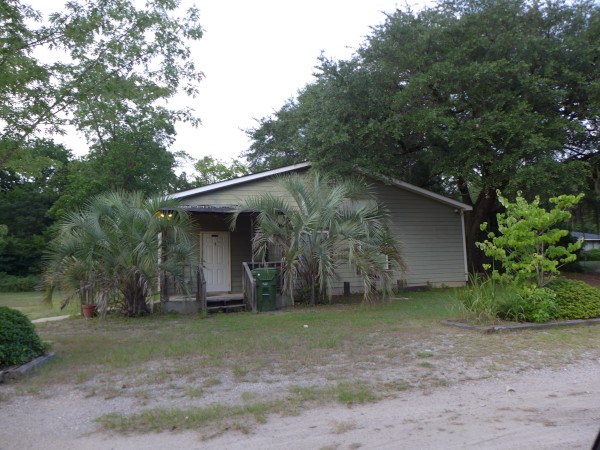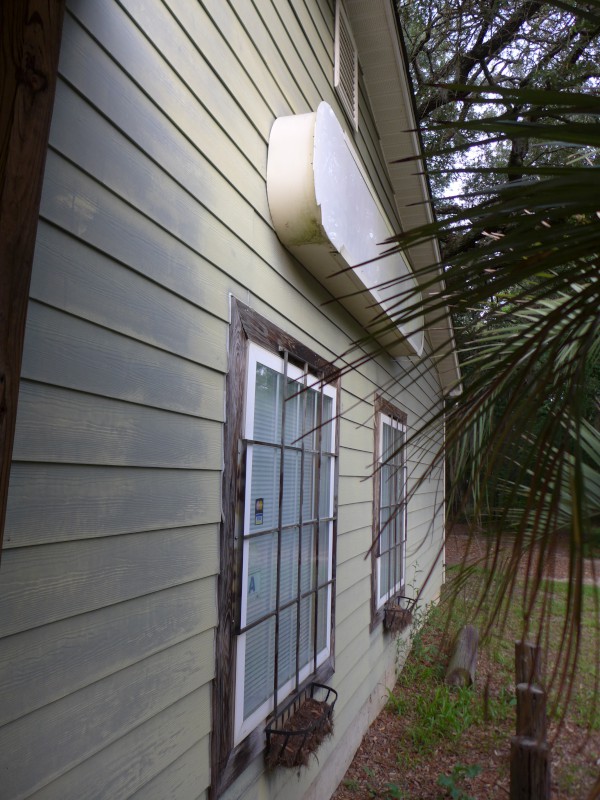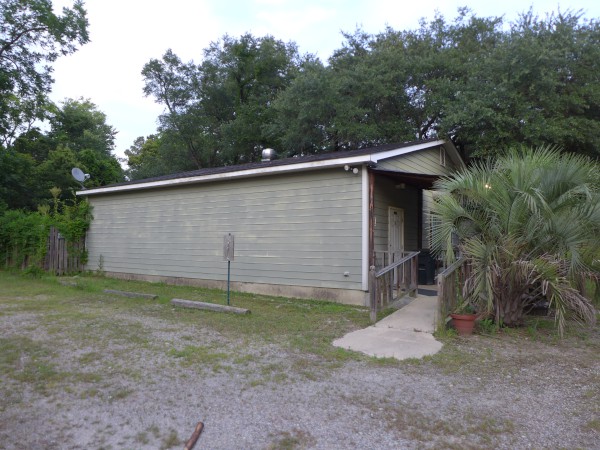 Commenter Mr. BO pointed out this Bluff Road closing after recently wanting a pizza on that side of town, but it appears that Stromboli's was gone long before that.
I wish I had known about this place when I was working out on Bluff Road, so that maybe I wouldn't have had to drive all the way to Garners Ferry to find a halfway decent lunch.
(Hat tip to commenter Mr. BO)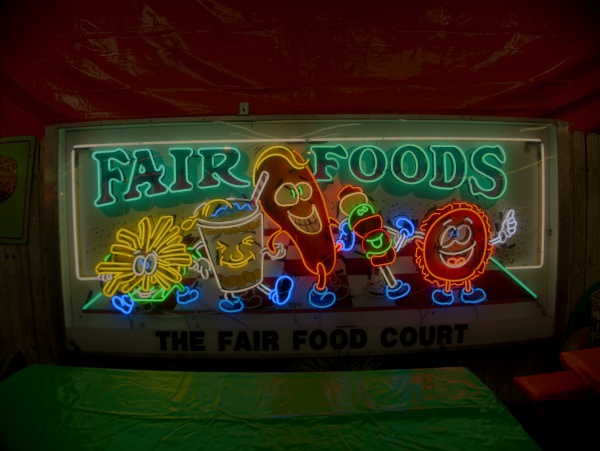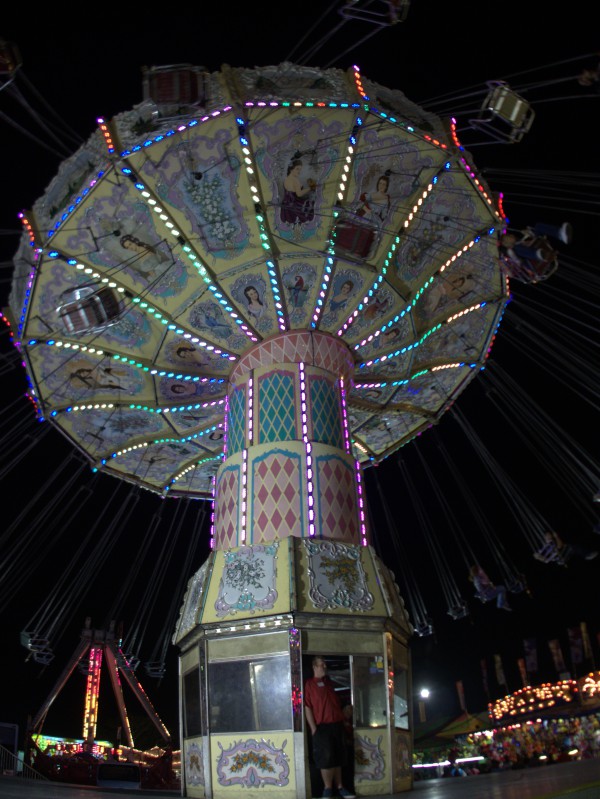 Well, I had written a few paragraphs about the State Fair, mainly lamenting the demise of the Steel Building, had got it posted and even had a comment on the post when my whole database went *Kaflooey*!. Enjoy these pictures of the State Fair while I try to get back to a somewhat normal state..
UPDATE 28 October 2015
OK, I'm not going to be able to find the original text in google cache, so the post went something like this:
It turns out 2014 was the end of an era, though I didn't know it at the time. This year, the Steel Building which has been a central focus for the Fair for all of my life was gone. In its place is an open plaza called Hampton Plaza, this year the site of an animatronic exhibit called Enter The Dinosaurs. The function of the Steel Building has been largely picked up by a new building at the South wall called the Goodman Building. It houses many, though not all, of the exhibits and vendors typically in the Steel building, but seems designed to be slightly more upscale. The Cantey Building has been extensively reconfigured for the Art exhibit, and is now much better lit (and the upstairs arcade is unused). The flowers have moved across the corridor from the Ellison Building to the Cantey Building and most of the agricultural exhibits have made the opposite move.
Anyway, if you've followed my Fair posts, you know the kind of thing I like, and these pictures are more of it.
I'll also note that the Televac 86000 handwriting computer is still gone..
Posted at 12:33 am in Uncategorized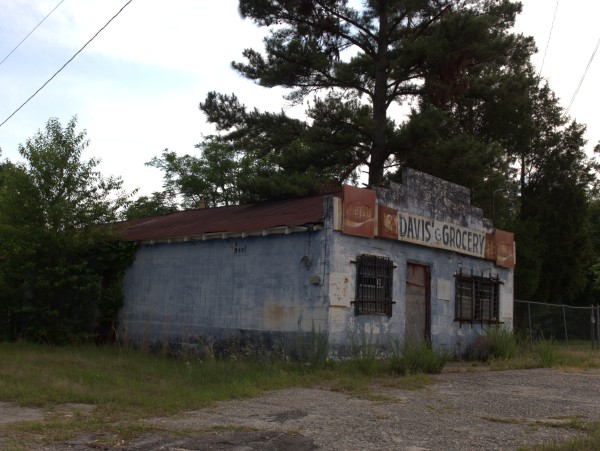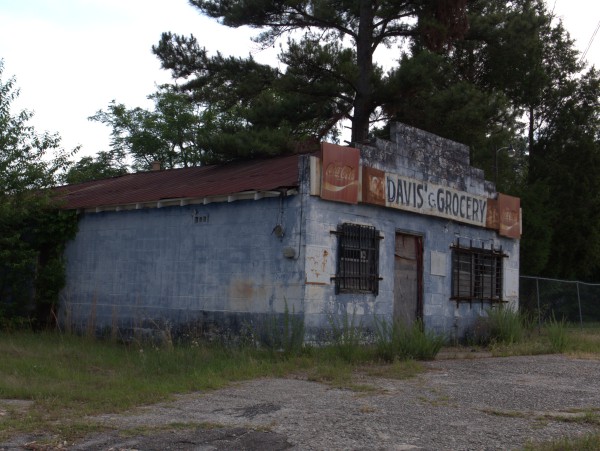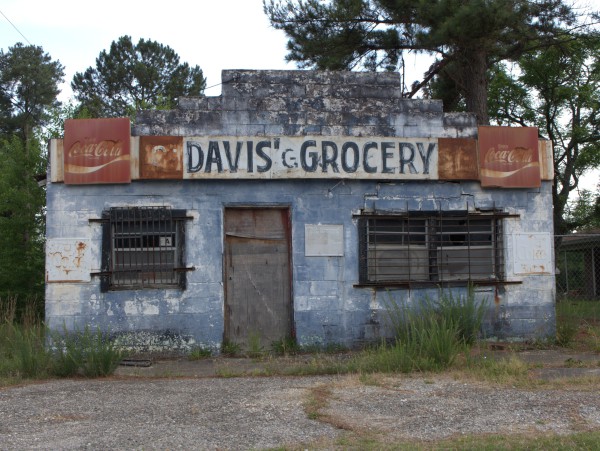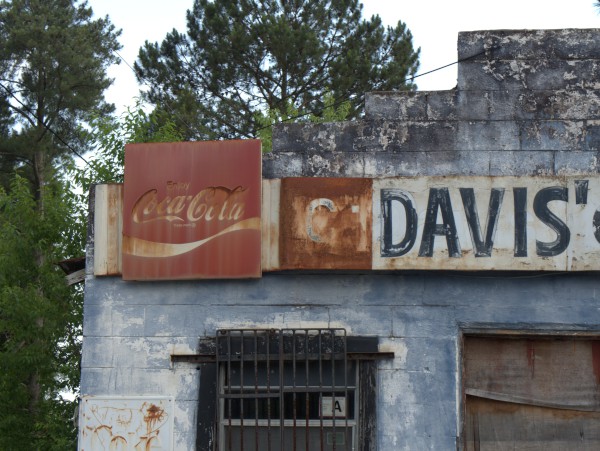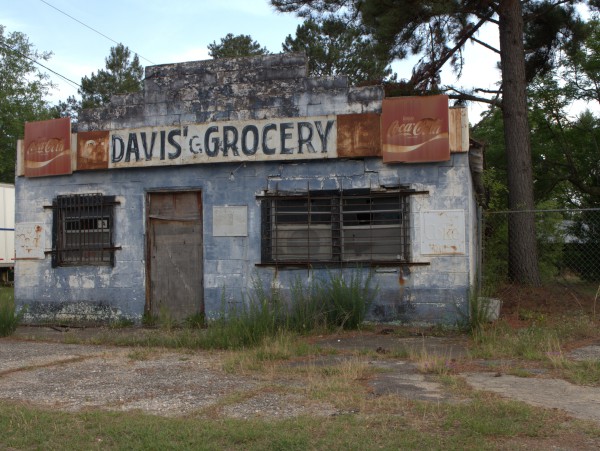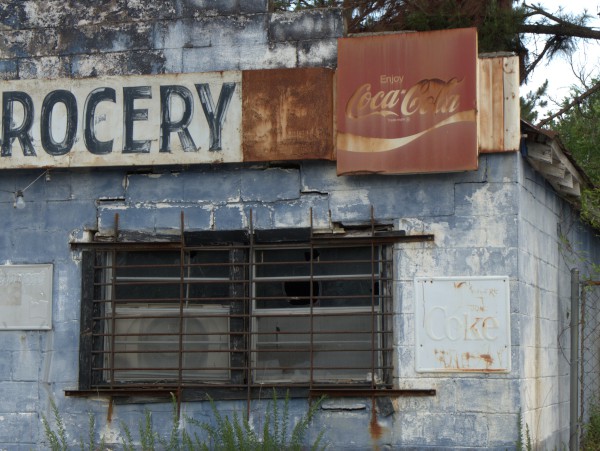 I don't have an address for this old country store, but it is on Bluff Road, I believe somewhere near the National Park. The (Coke provided) sign has obviously been painted over a couple of times. This sort of faux roof-line seems to have been common for stores at one time.
Posted at 11:47 pm in Uncategorized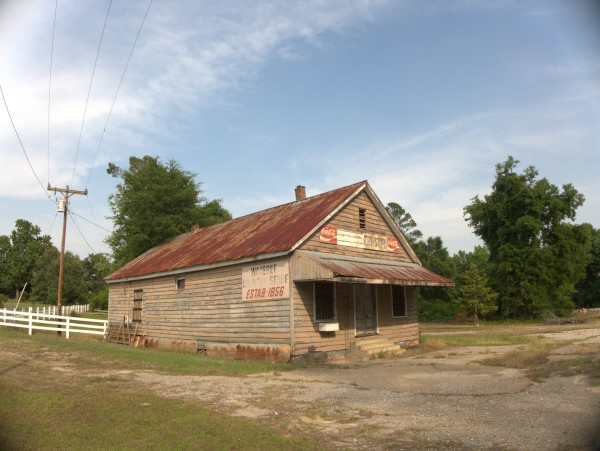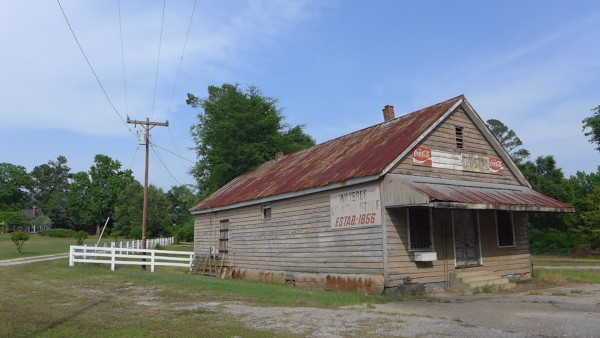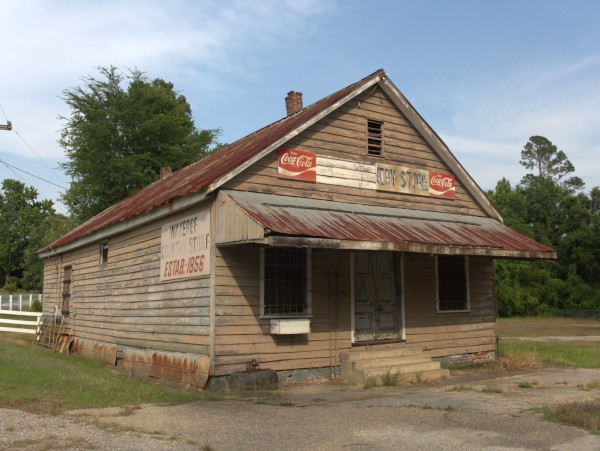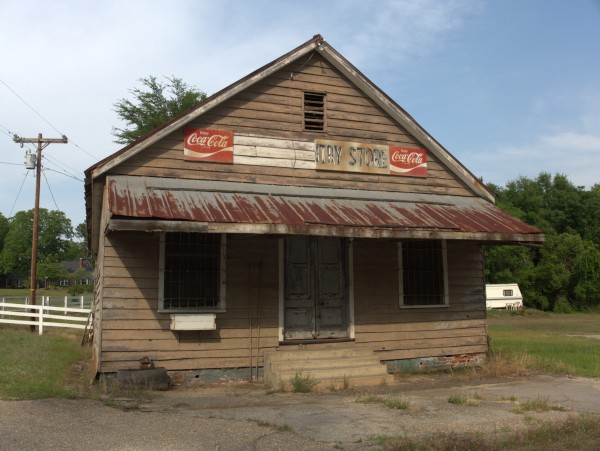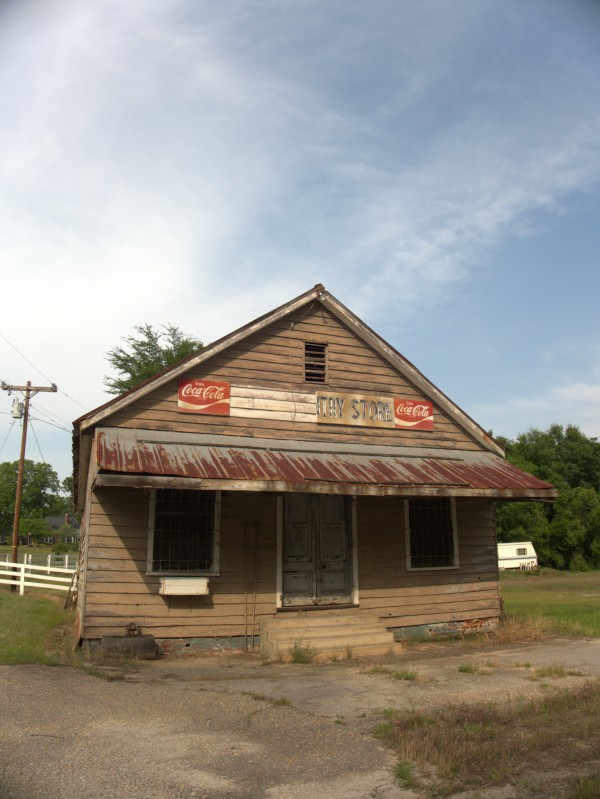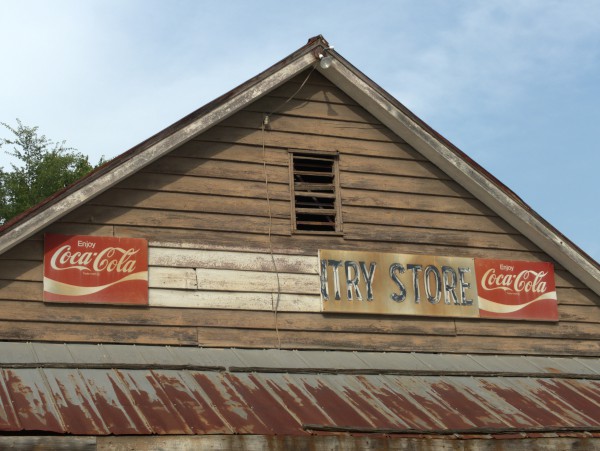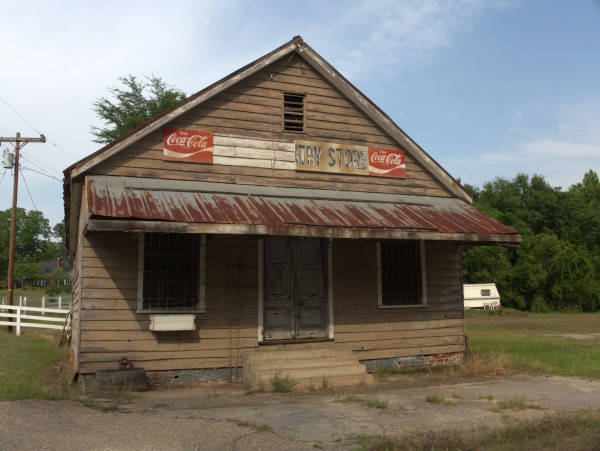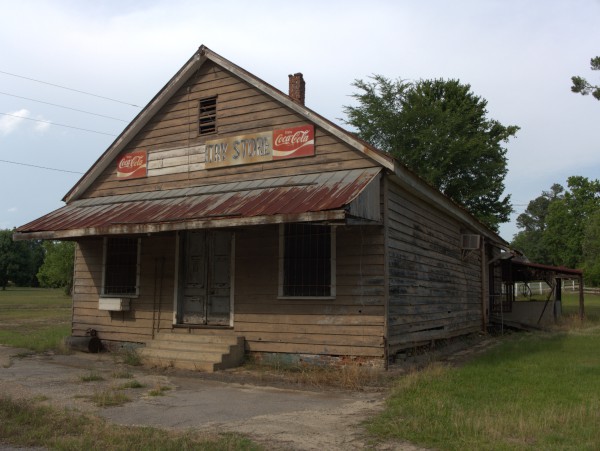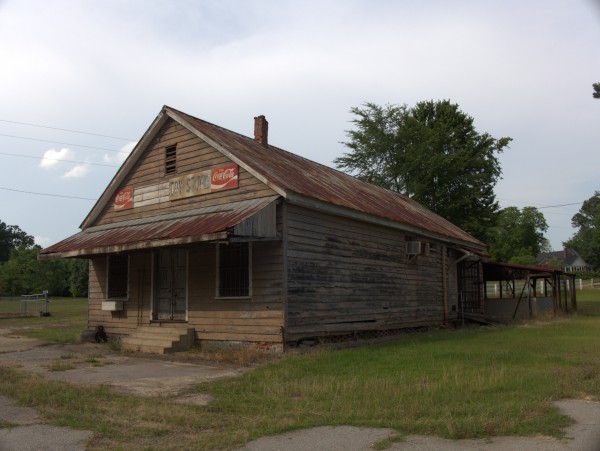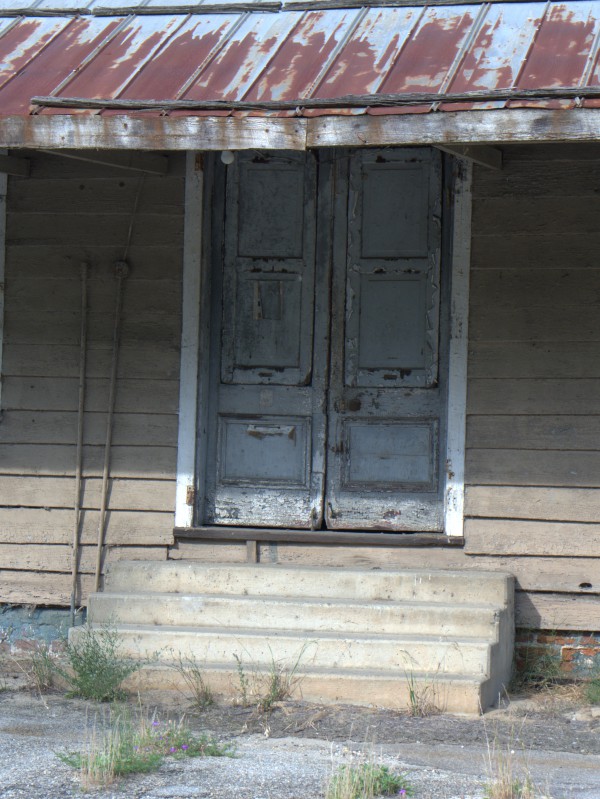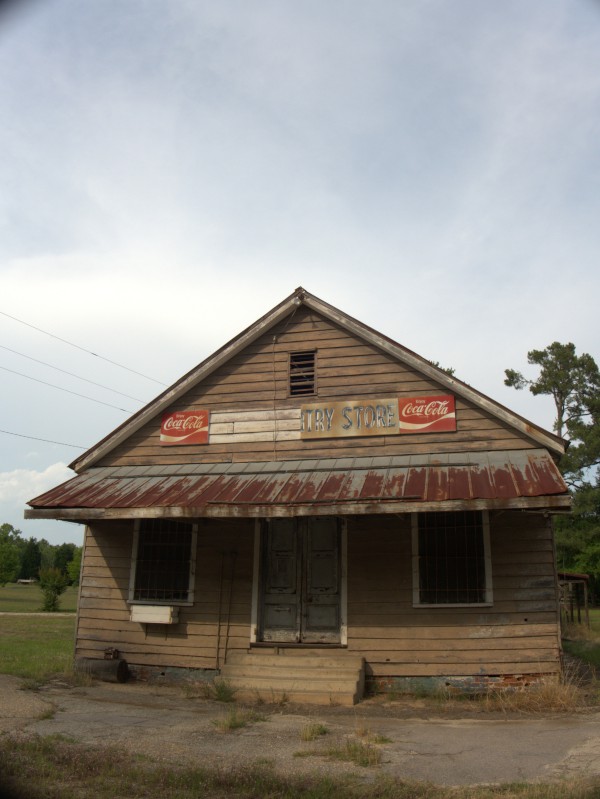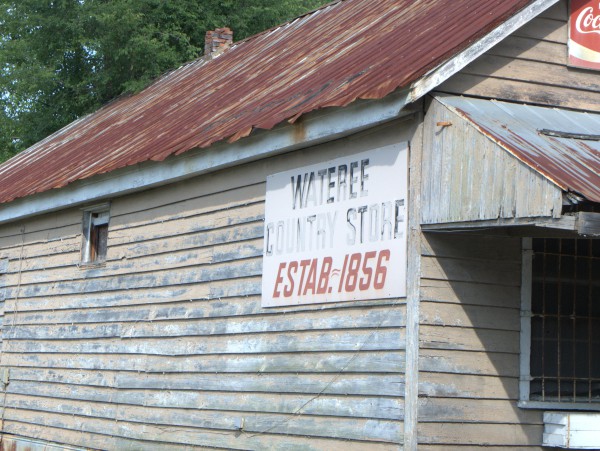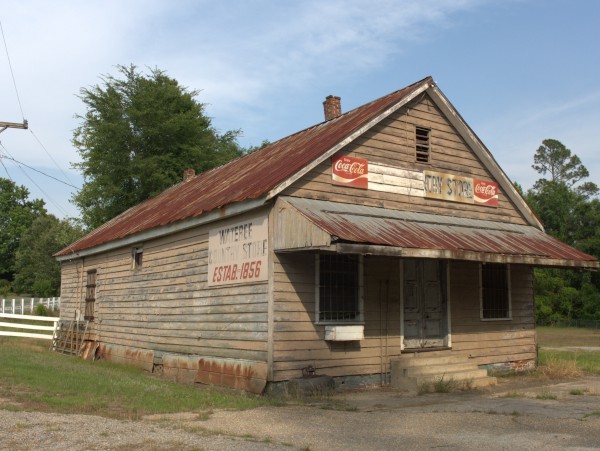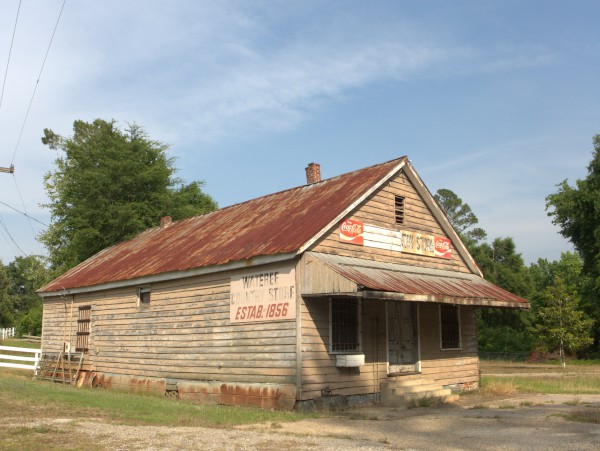 Here's an old country store I ran across recently just south of where Bluff Road (SC-48) ends at US-601.
The sign claims it was founded in 1856, which would make it a fairly rare atebellum business still in operation until fairly recently. I think this particular building is much newer than that however -- to me it has kind of a 1920s look. The nearest landark I can find an actuall address for is St. Luke AME Church at 4990 McCords Ferry Road (US-601) which is probably about half a mile south of here.
I don't know when the place closed, but it is now surrounded by a fence so clearly there has been no customer access for a while.
Posted at 11:05 pm in Uncategorized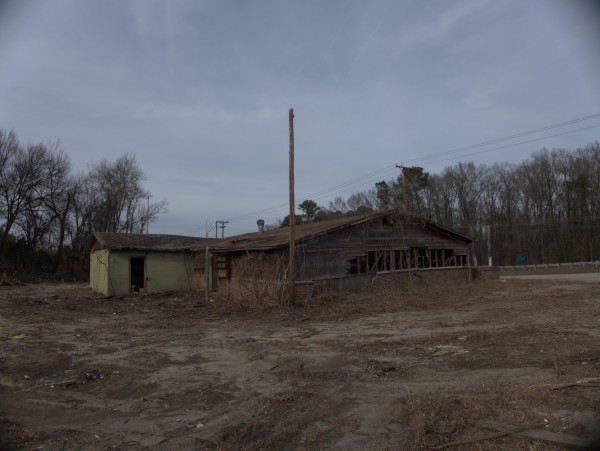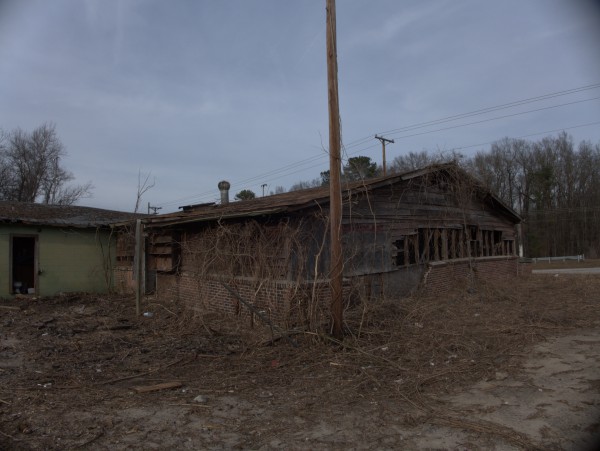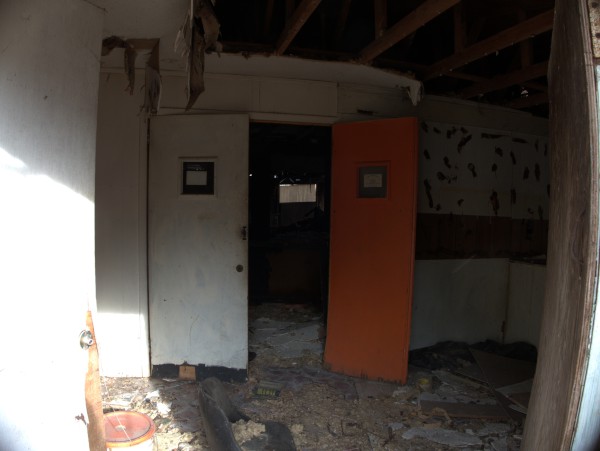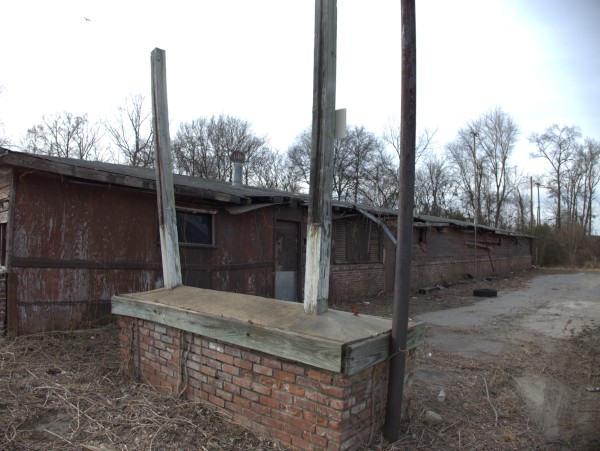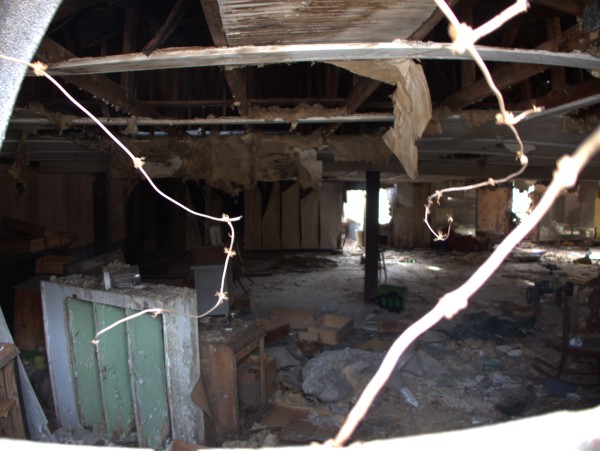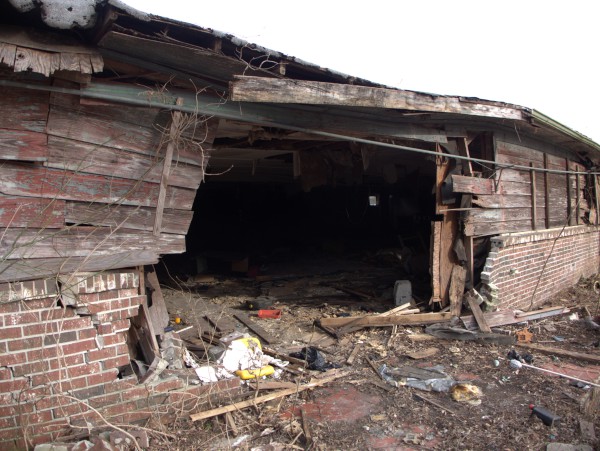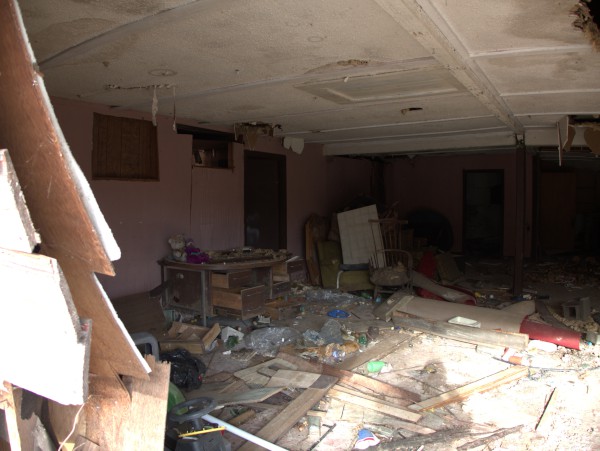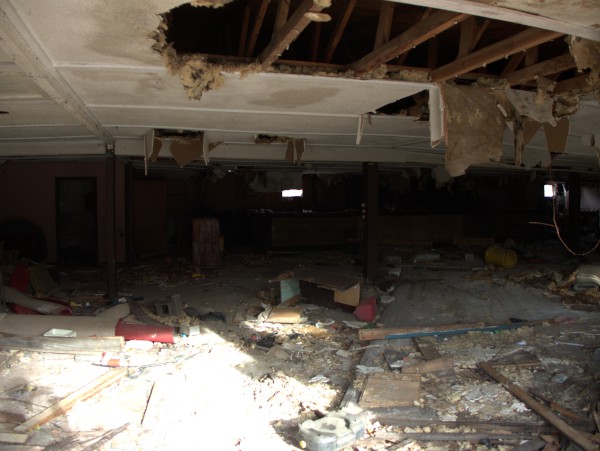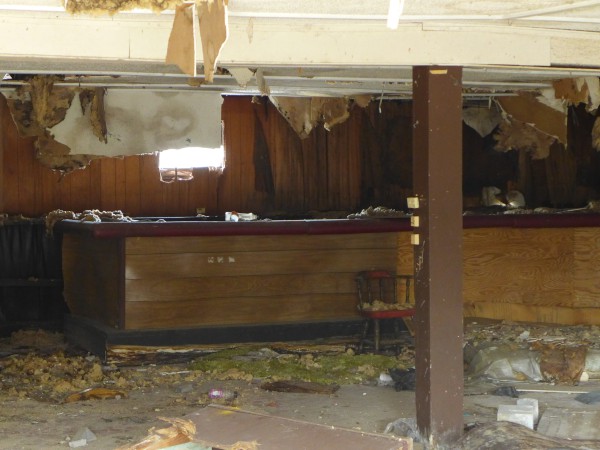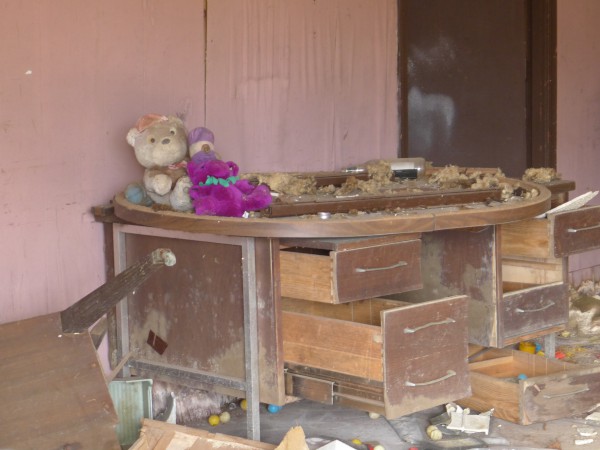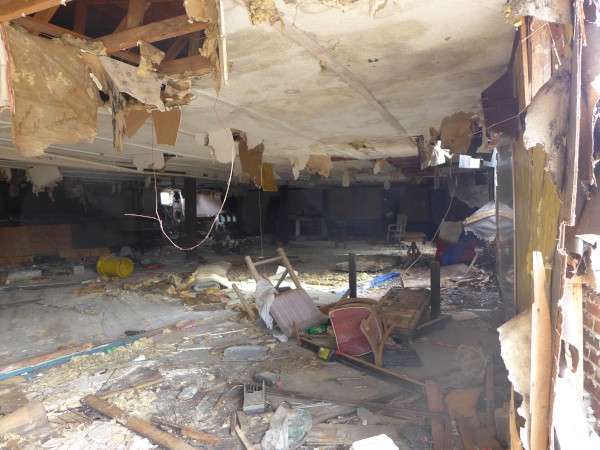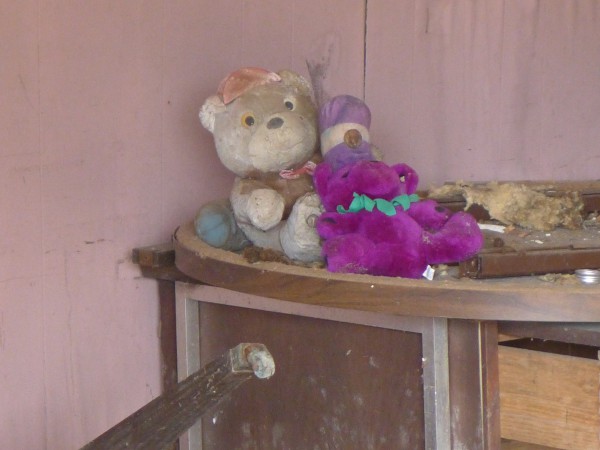 This delapidated bar is on Bluff Road just south of I-77 on the banks of Gills Creek next to the old Diamonds strip club. The whole area has had a lot of recent land clearing, and since I took these pictures, a real-estate sign has been put up on the property.
I didn't see any street number on the building and so wasn't able to google it to see exactly what it had been. I suspect that if I had gone in, some of the notices on the door or something else inside might have given me a clue, but from the state of the place I figured I would need a hard hat and steel toed shoes to be comfortable doing that.
Some of the bar fixtures and chairs are still in there, but the stuffed animals are something of a puzzle.
UPDATE 29 April 2014 -- I've updated the post title from "Bar" to "Grasshopper Club / Legion Hut / Vet's Hall".
Also, commenter BJ sends in this Vet's Hall playbill: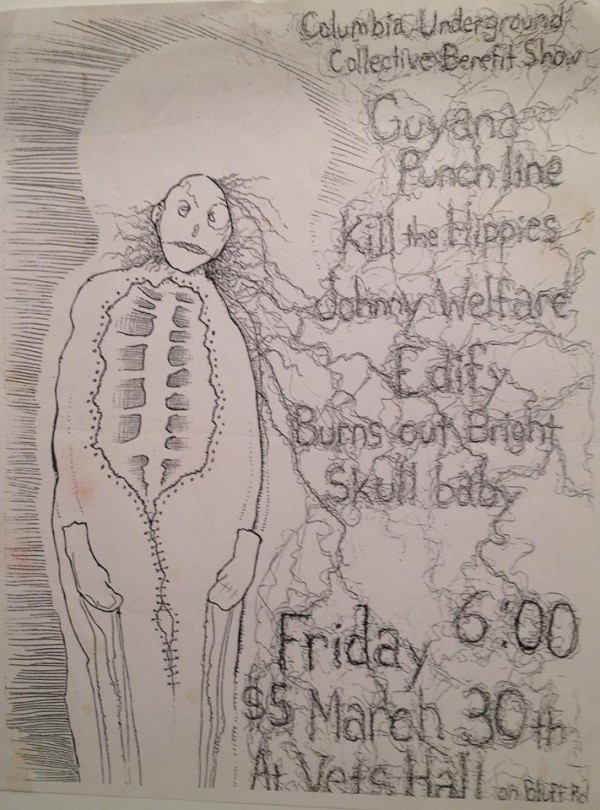 Now, there is not a year listed, but we know that 30 March fell on Friday in 2007, and that "Burns Out Bright" apparently debuted in 2004 and "Skull Baby" debuted in 2003, so I'm saying this has to be 30 March 2007 and not 30 March 2001 or 30 March 1990. Therefore, I'm updating the closing date to "circa 2007".
UPDATE 21 August 2014 -- This place is not long for the world, as a demolition order has been posted. Interestingly, given that we never came to a firm conclusion about the address of this place, the order gives it as 3001 Bluff Road, so that is what I am updating the post title to: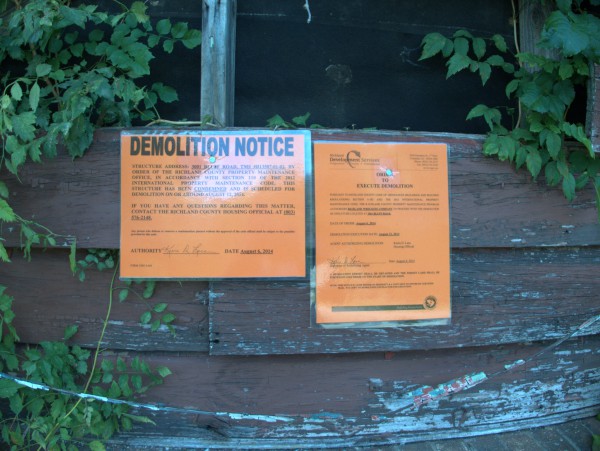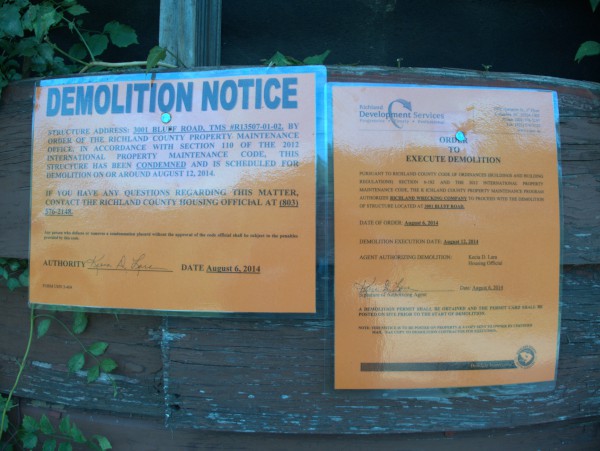 Photosets:
Posted at 11:58 pm in Uncategorized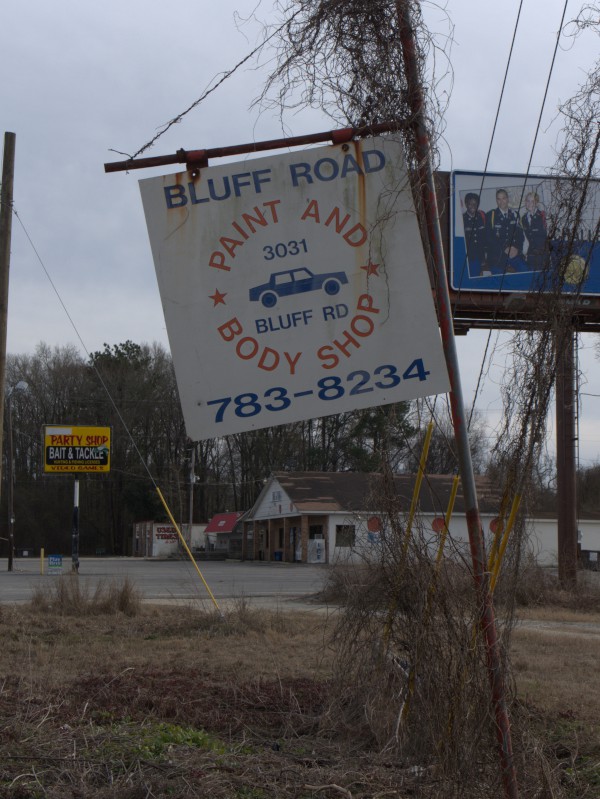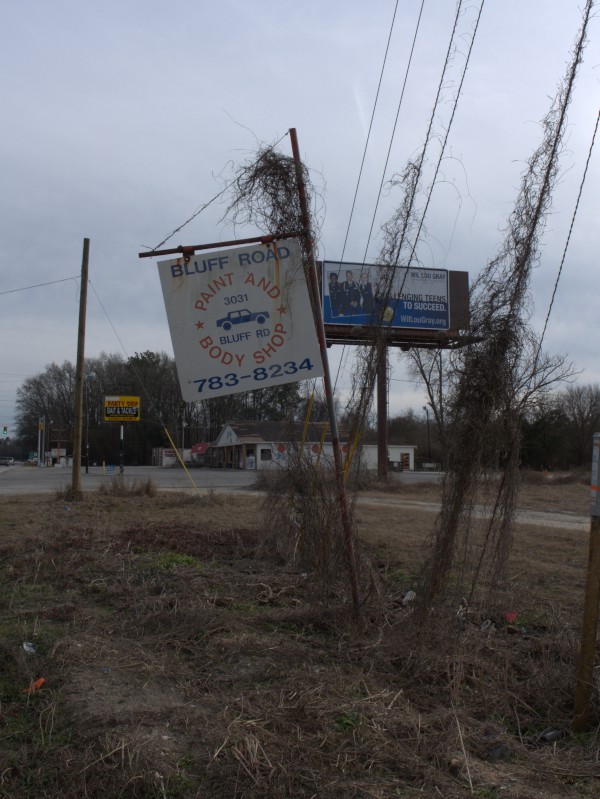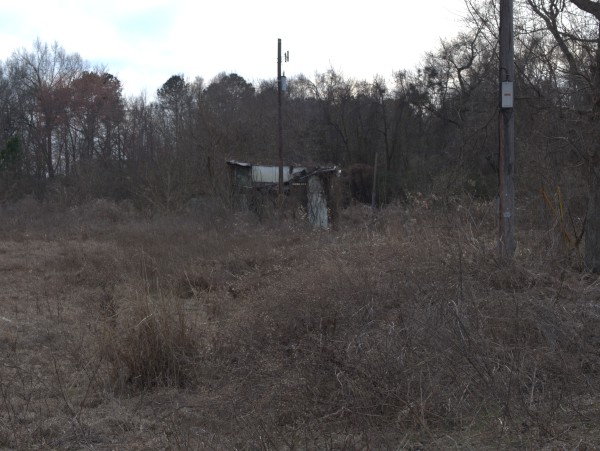 There's a lot of land clearing going on in the Bluff Road area south of I-77 by Gills Creek, so I'm not sure how long this little wreck of a building will stay there, but apparently it was Bluff Road Paint And Body Shop. From the advanced state of decrepitude, it could have easily closed in the 1980s, but given that the sign is still there, I'll call it 1990s until I hear differently. Maybe I'll park and walk out to it as some point as well.
UPDATE 16 June 2014 -- A full photoset of a walk back into the property: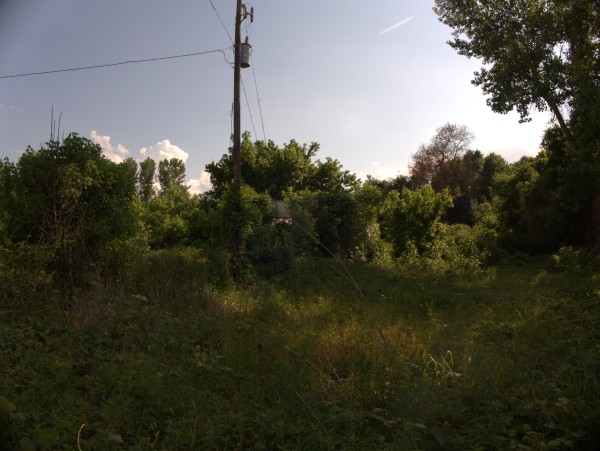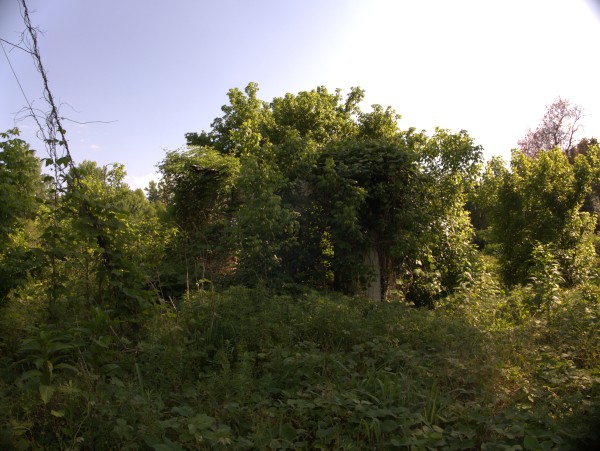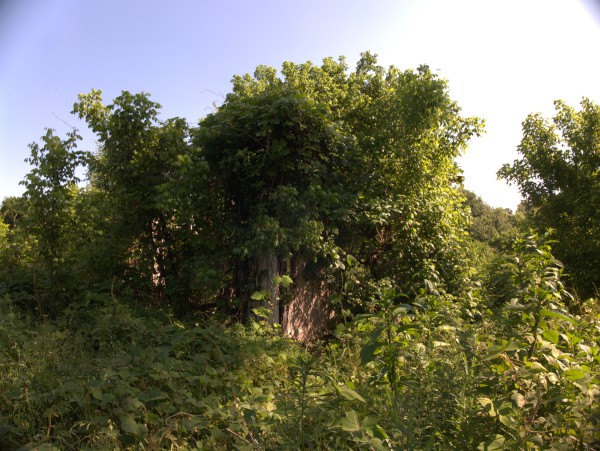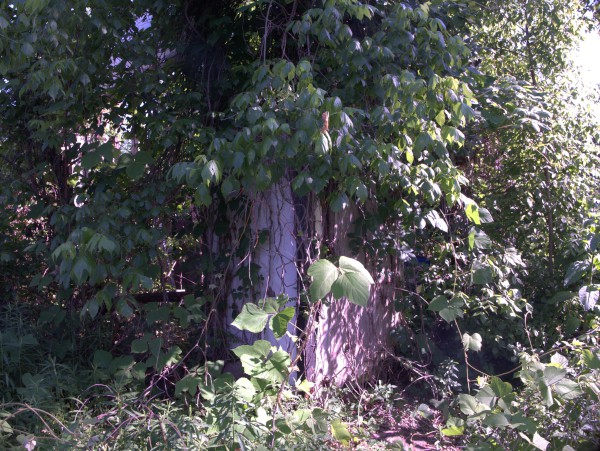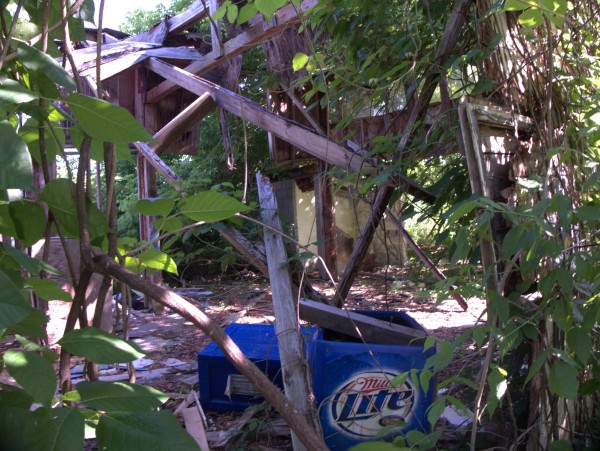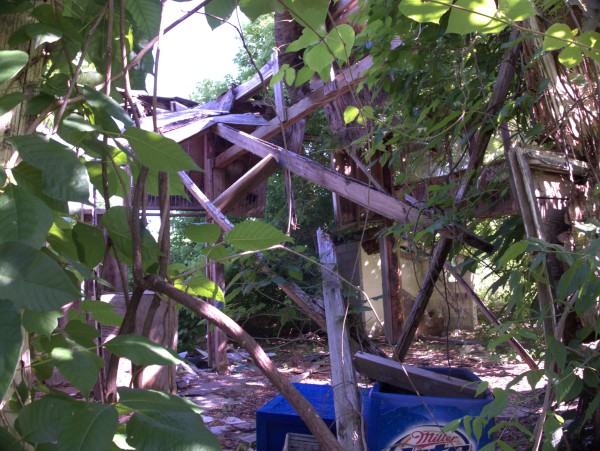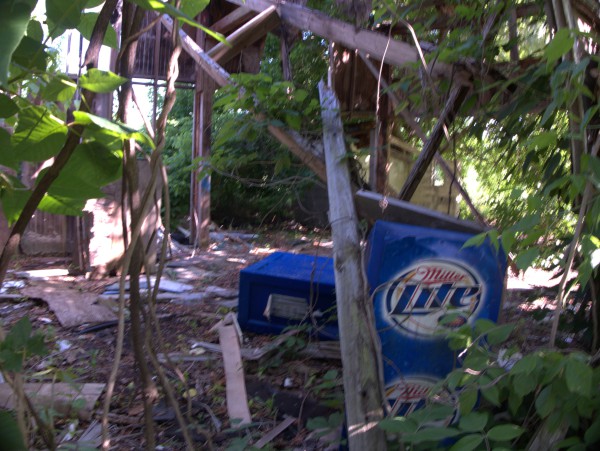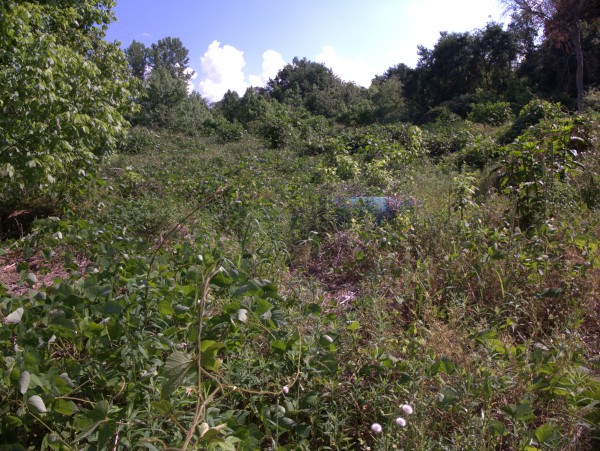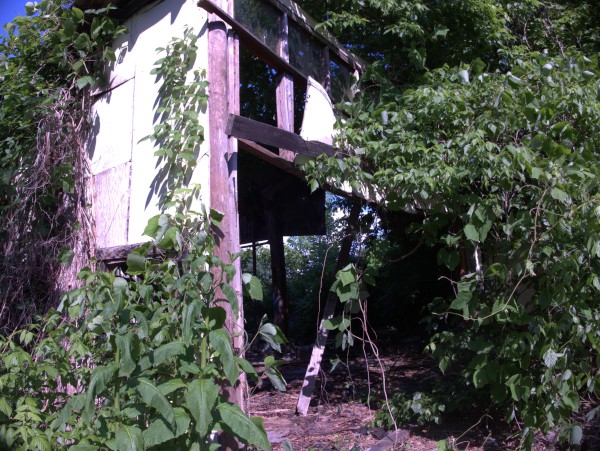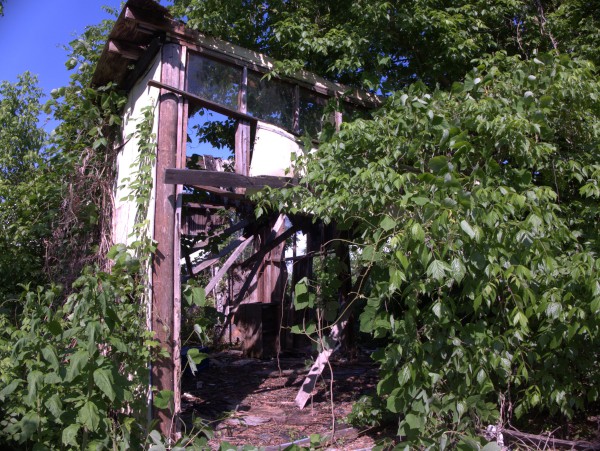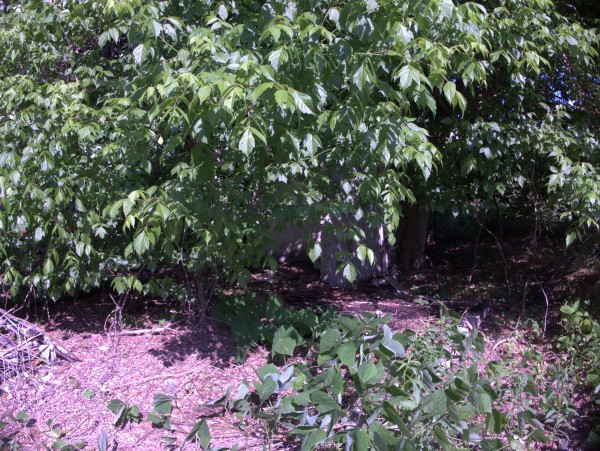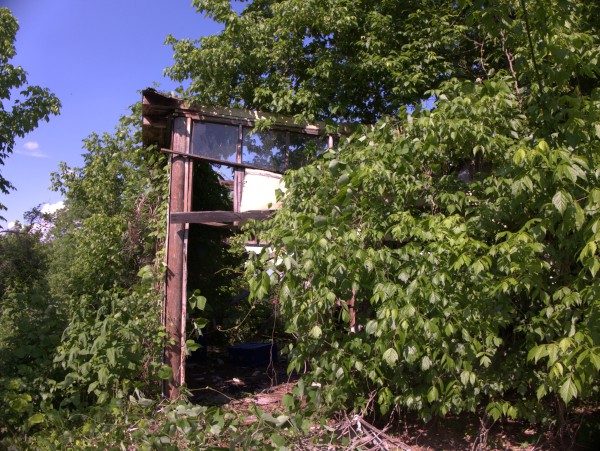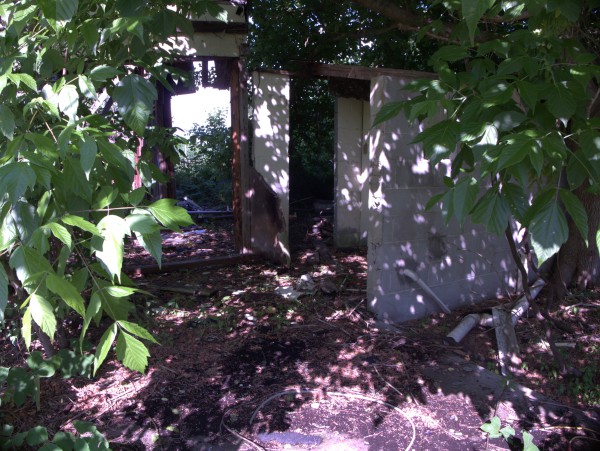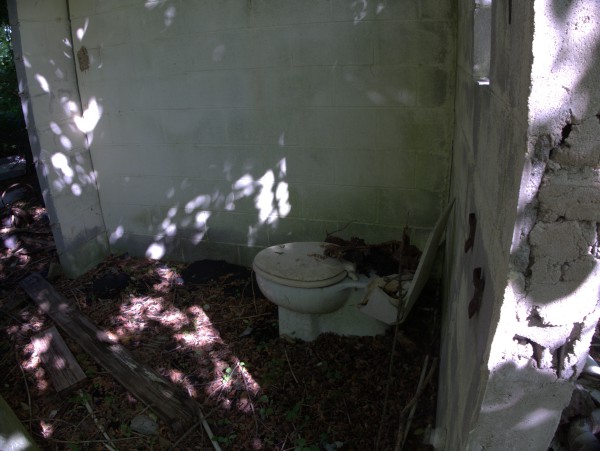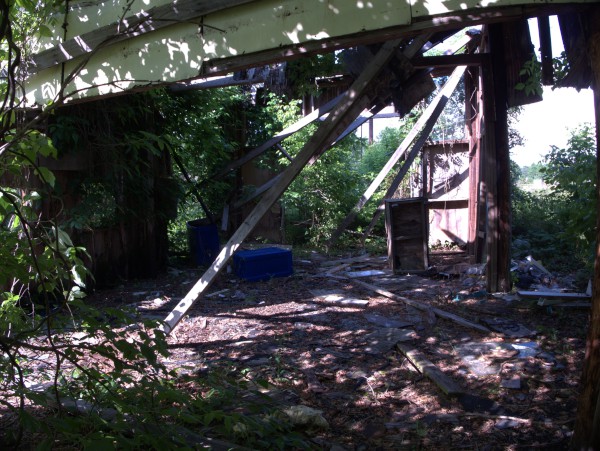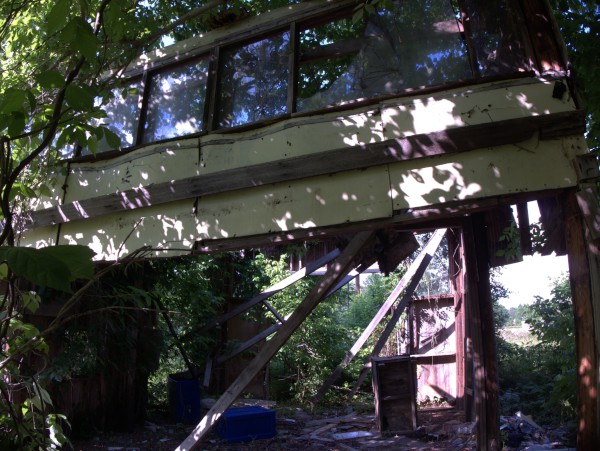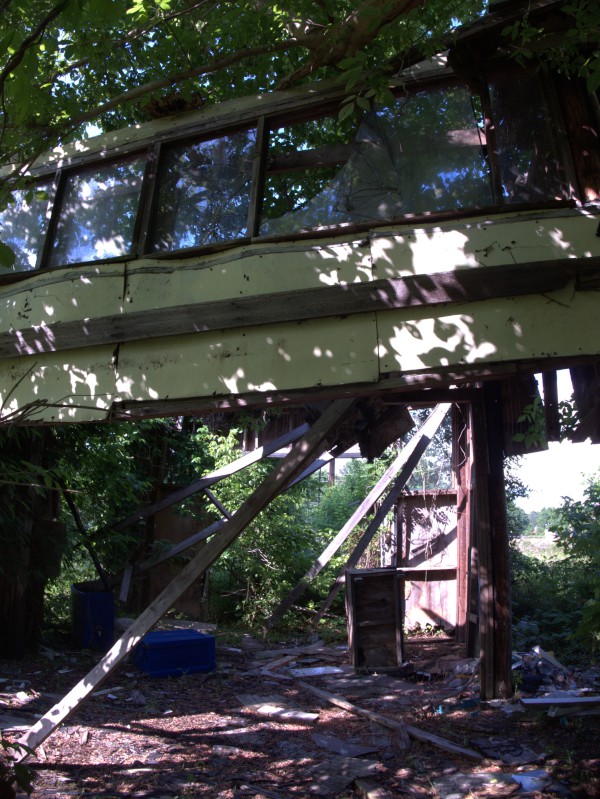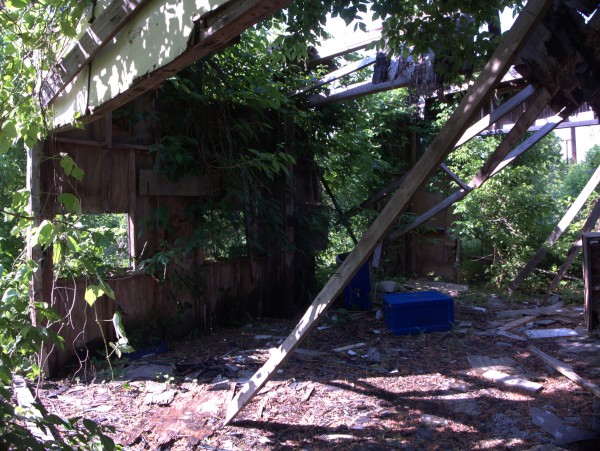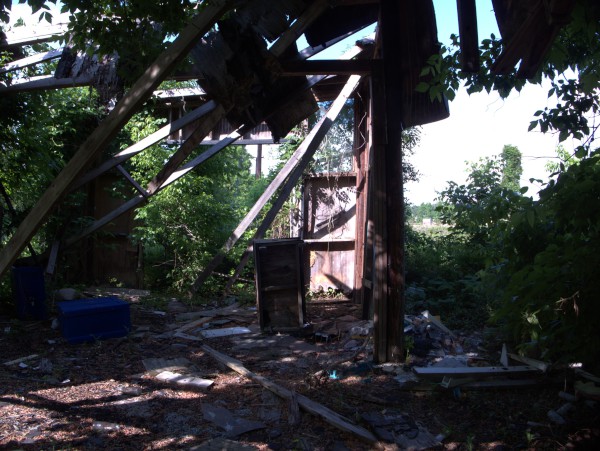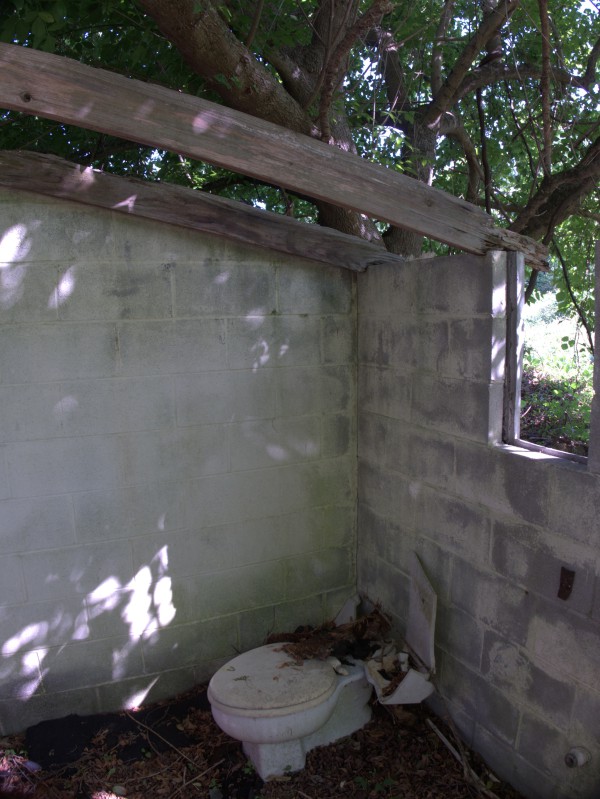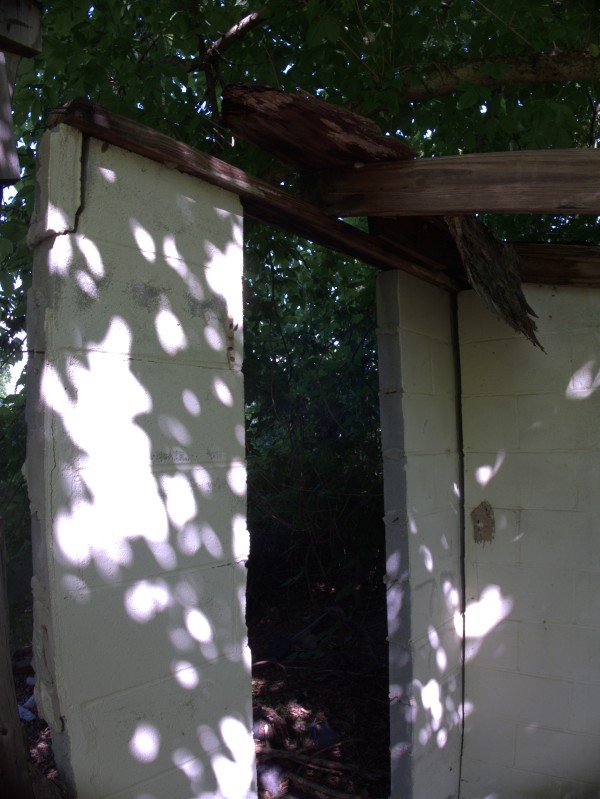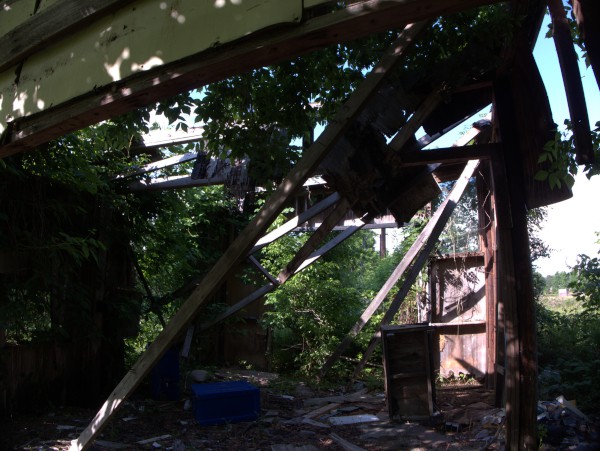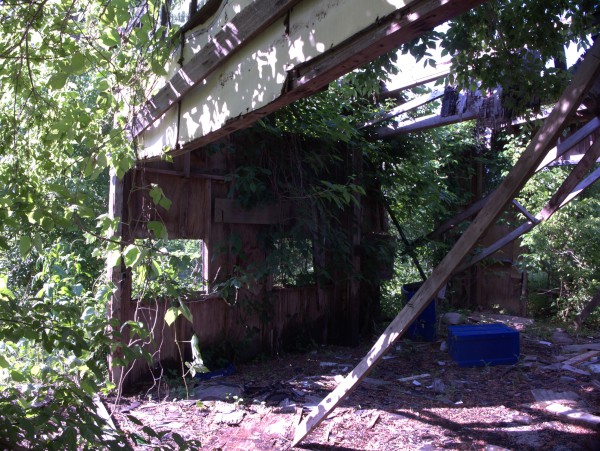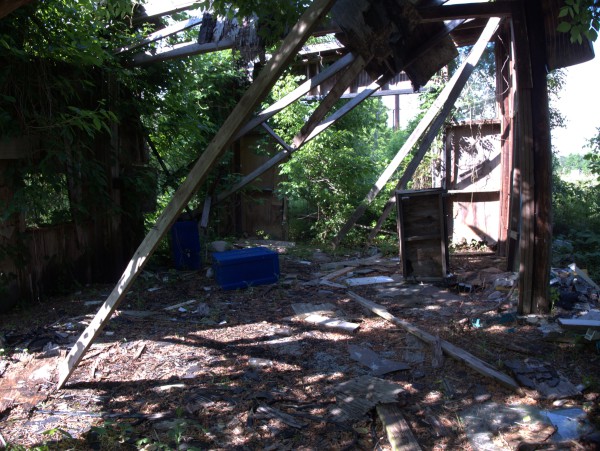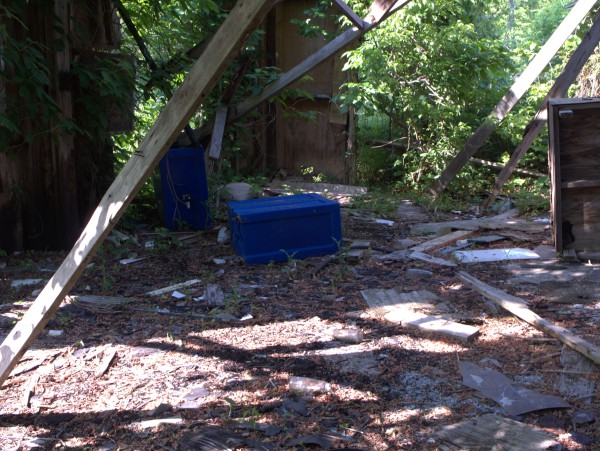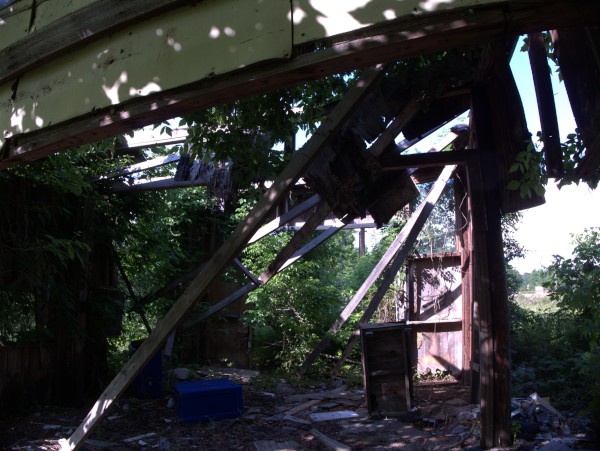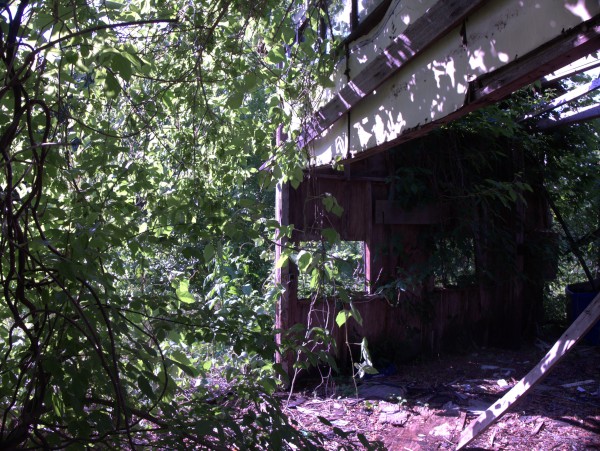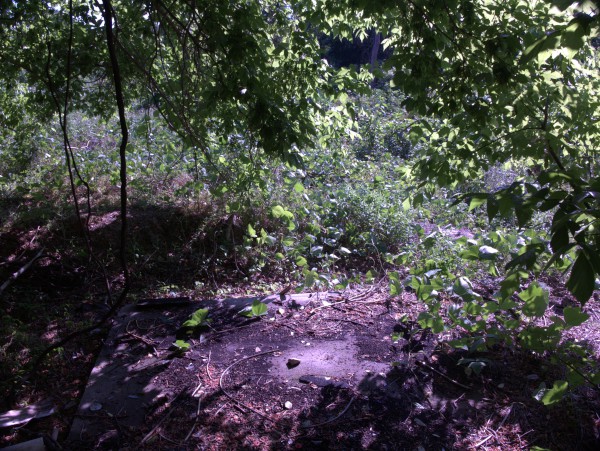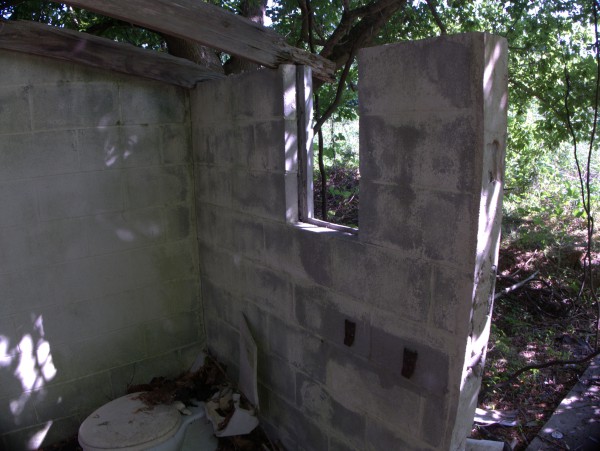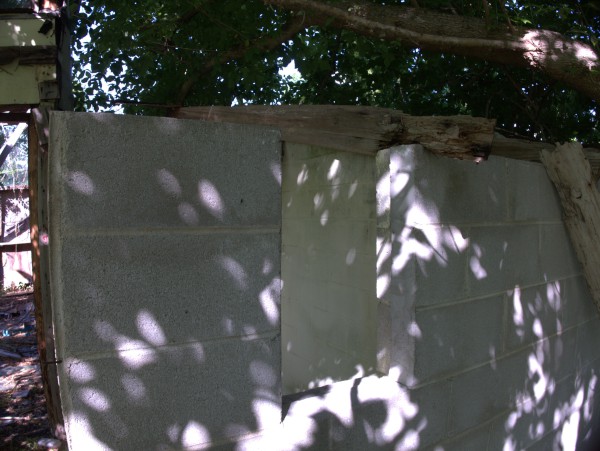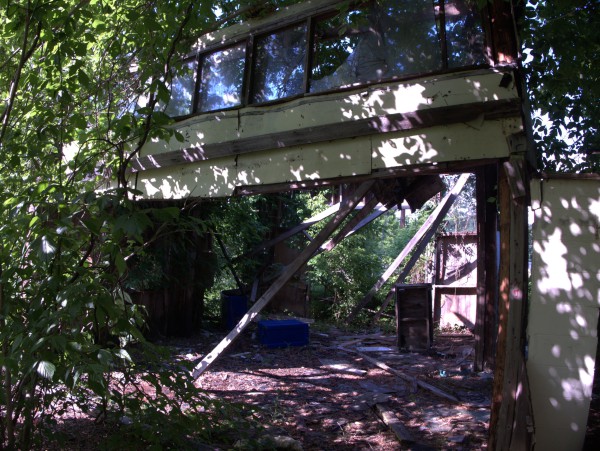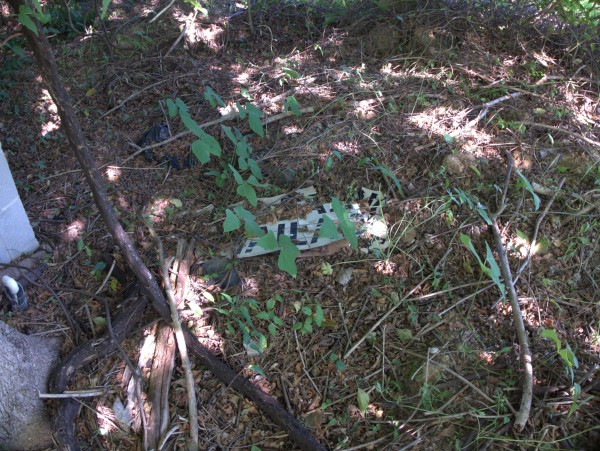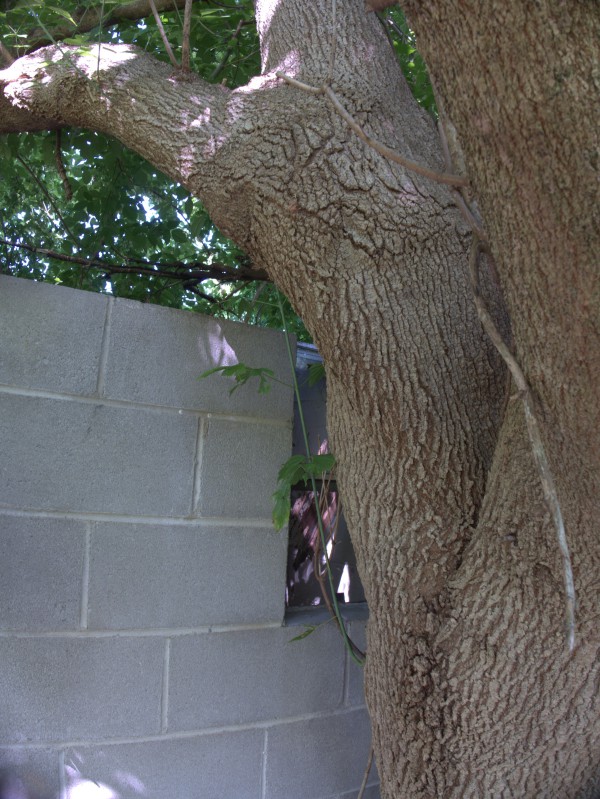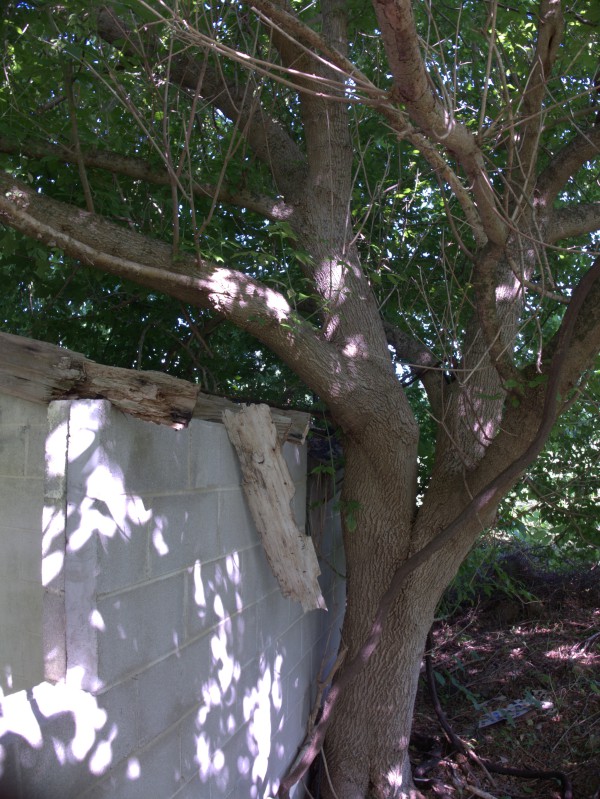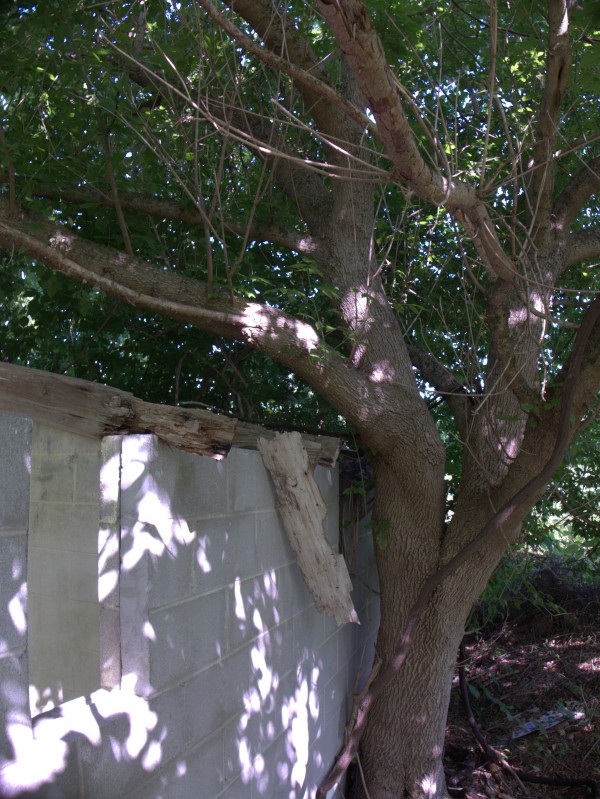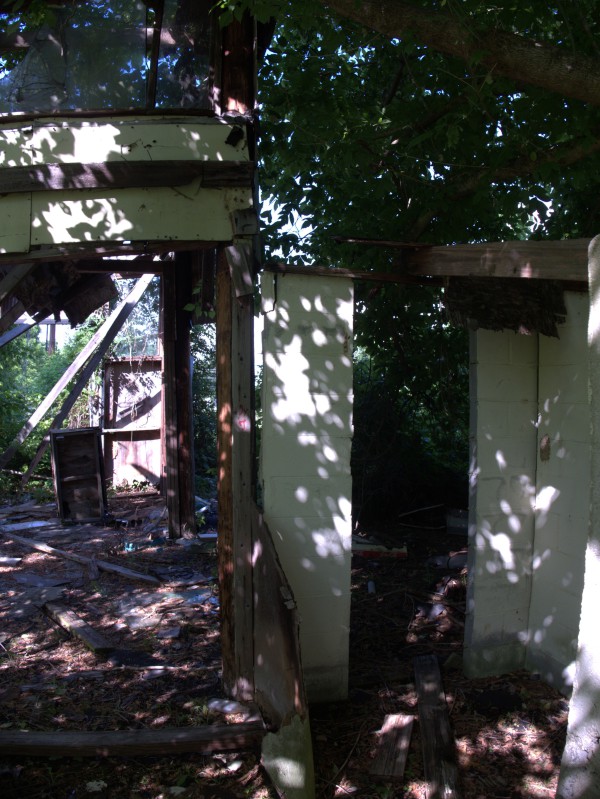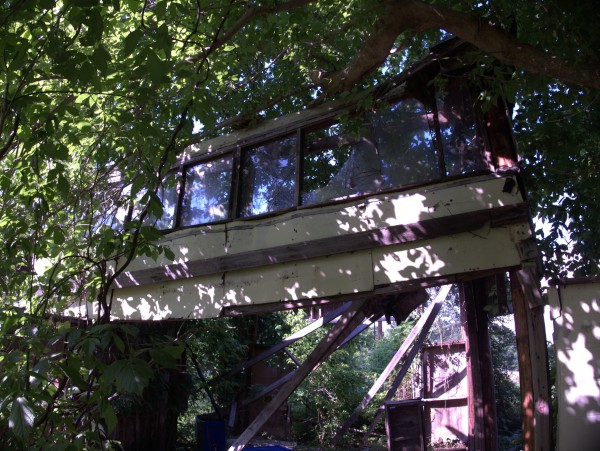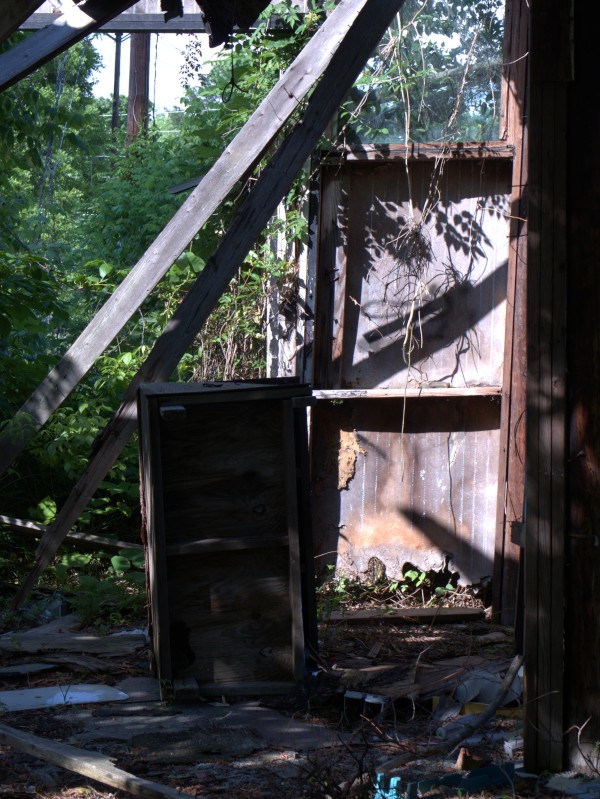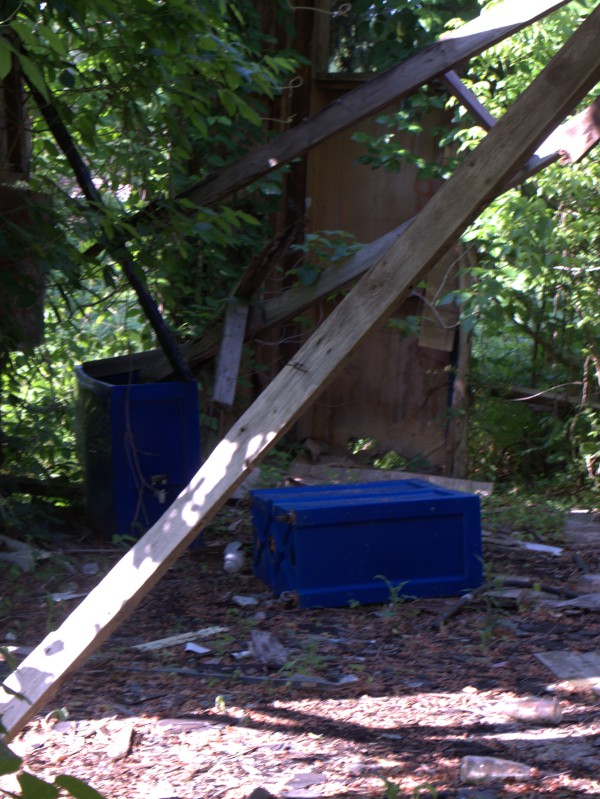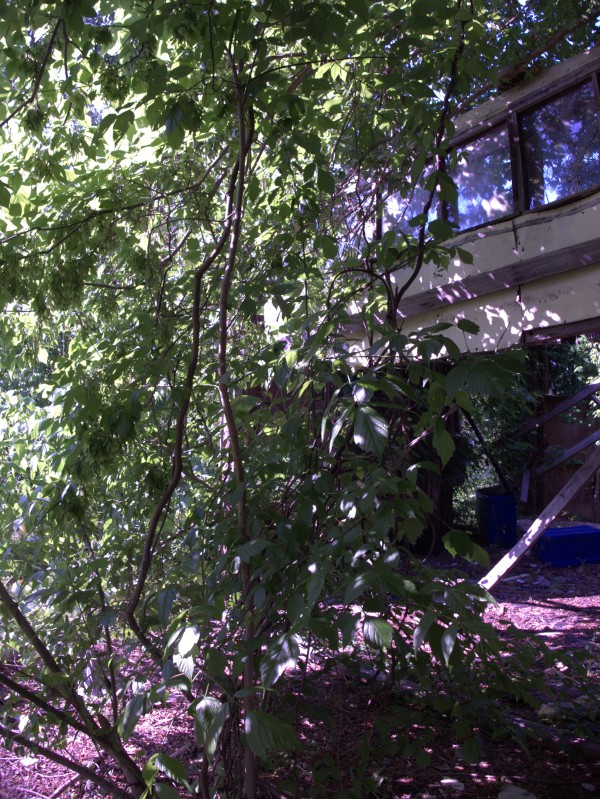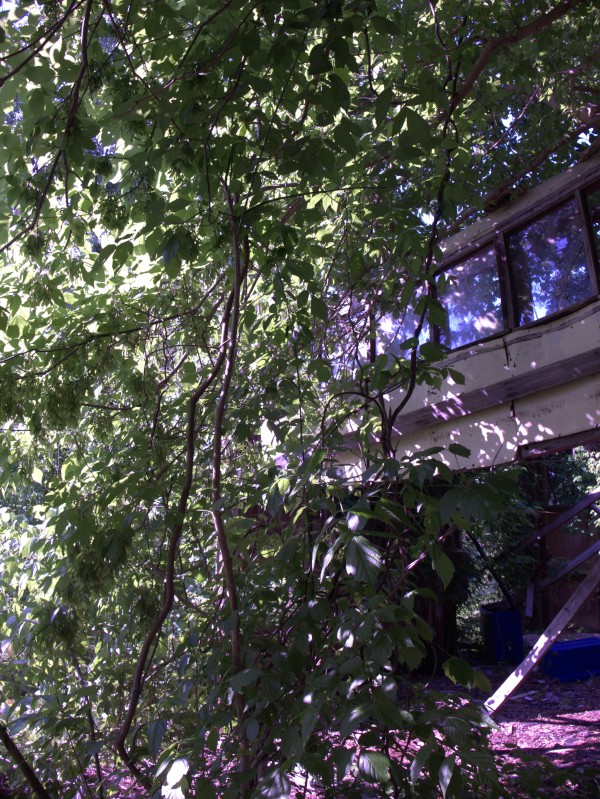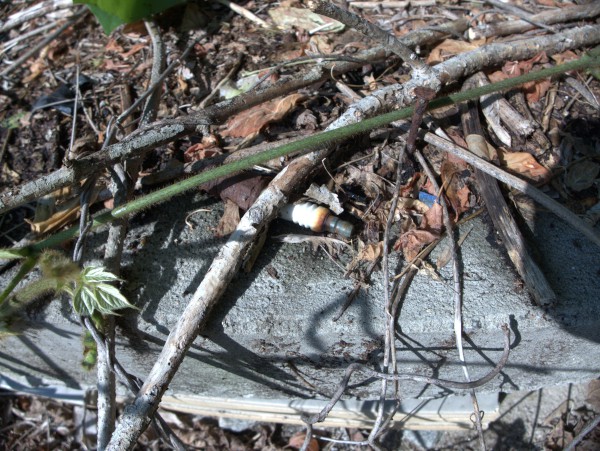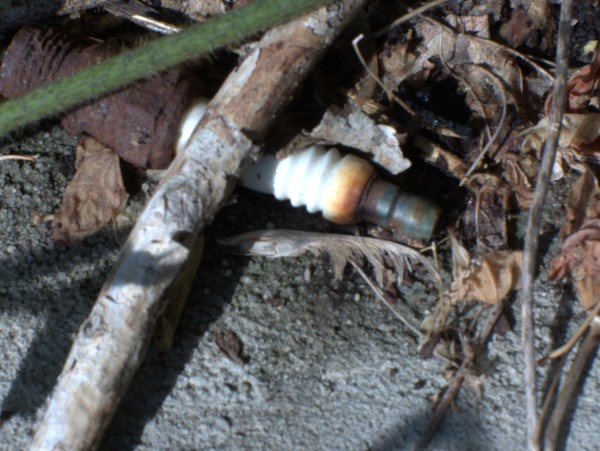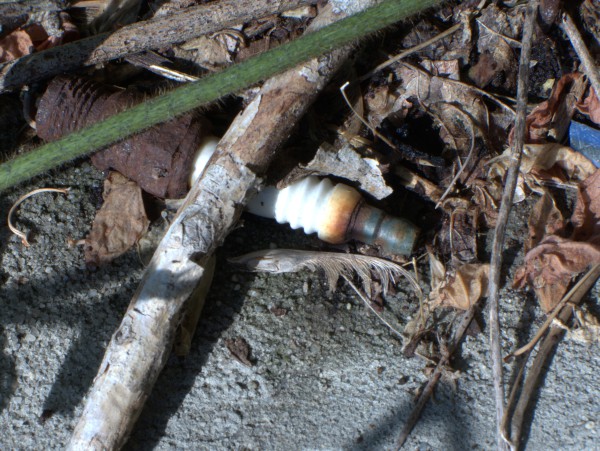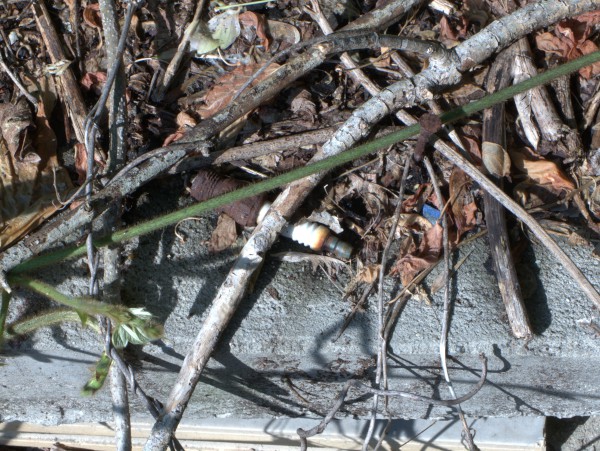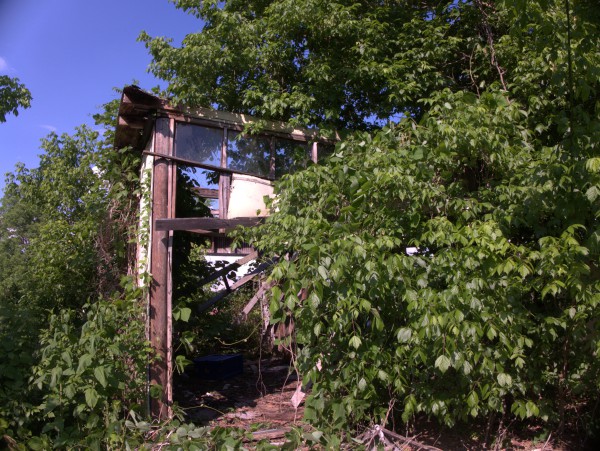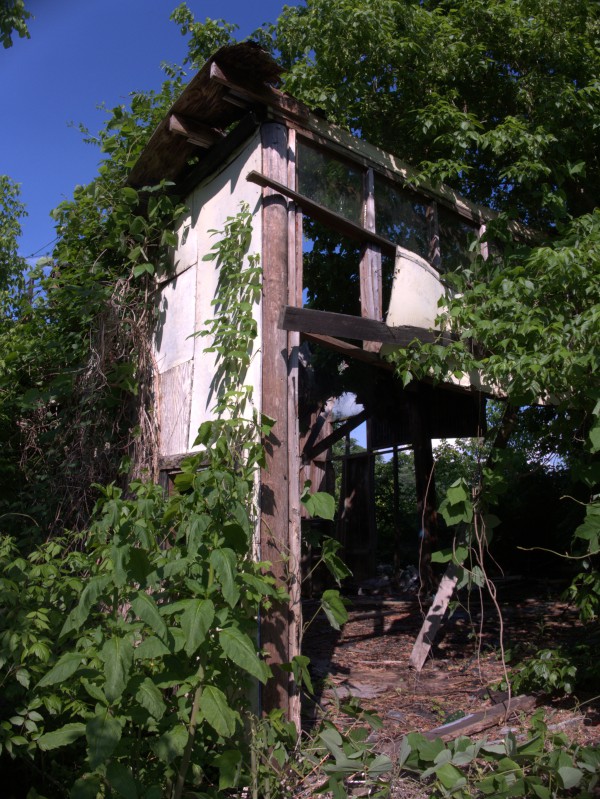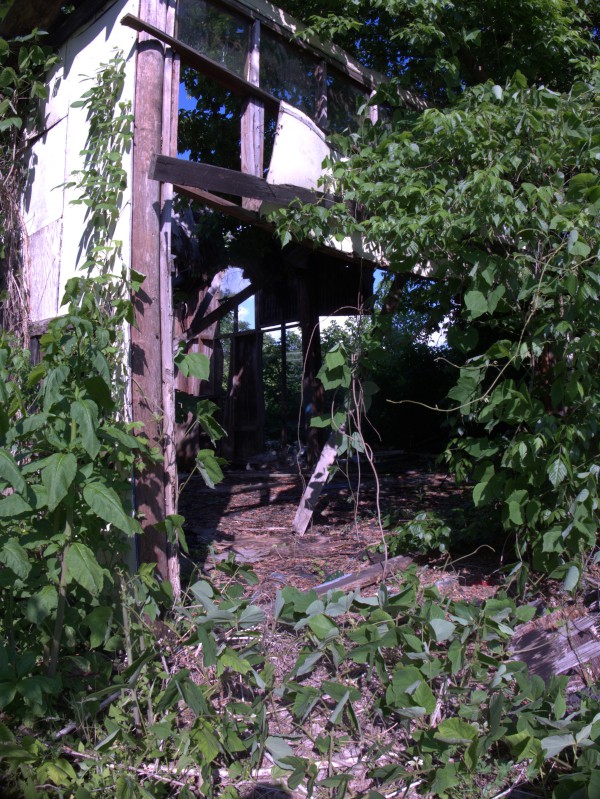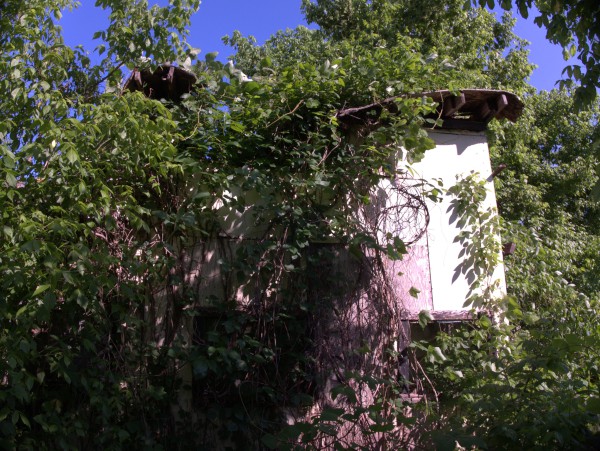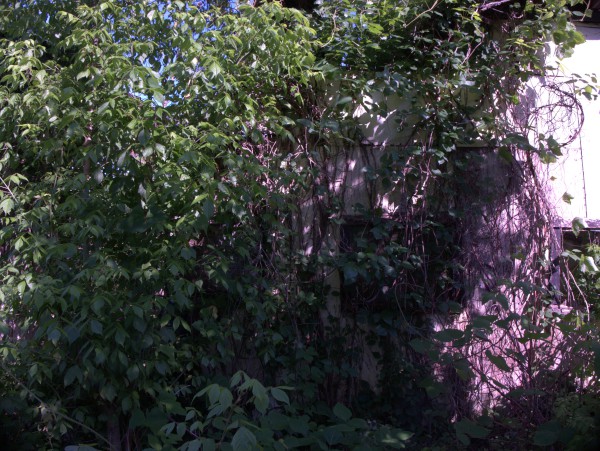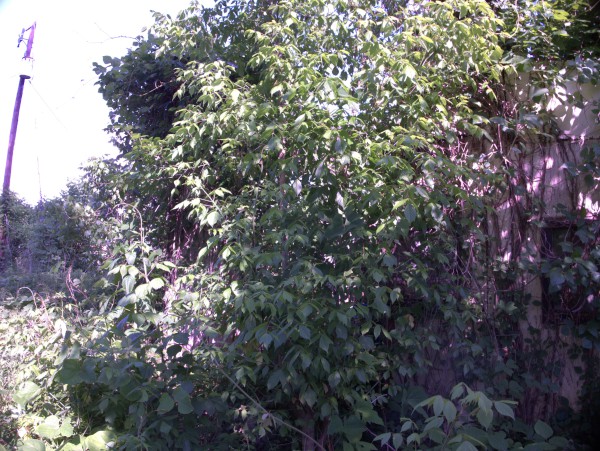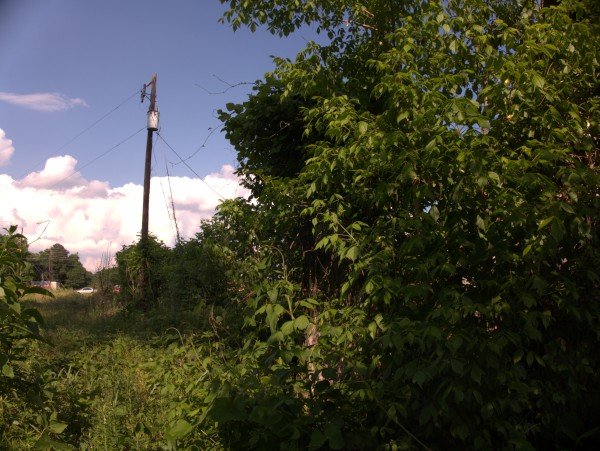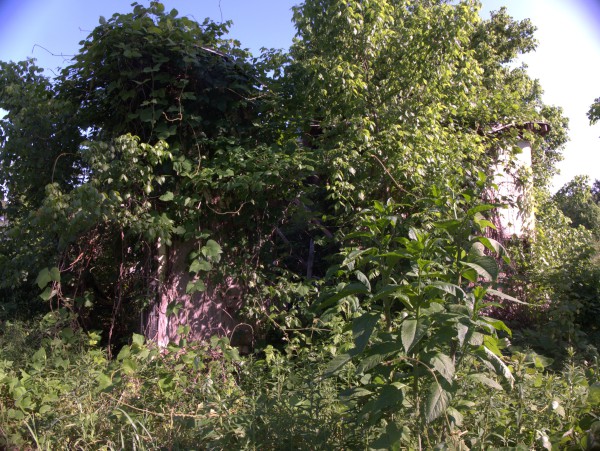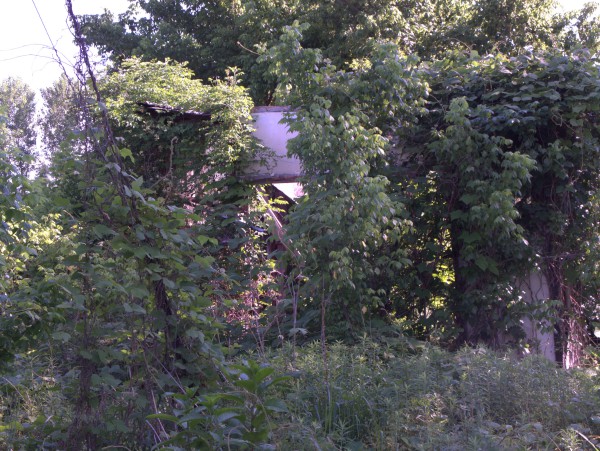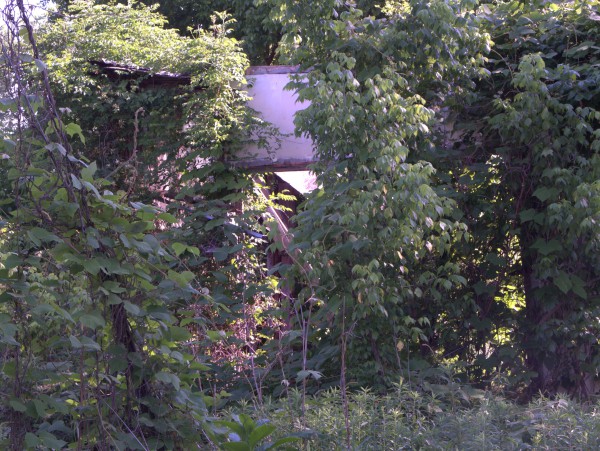 Posted at 9:26 pm in Uncategorized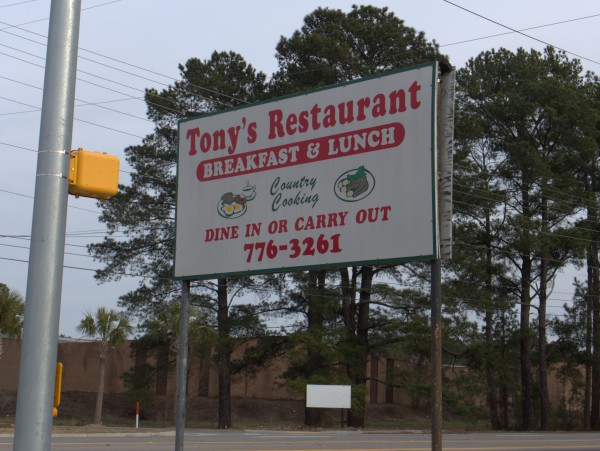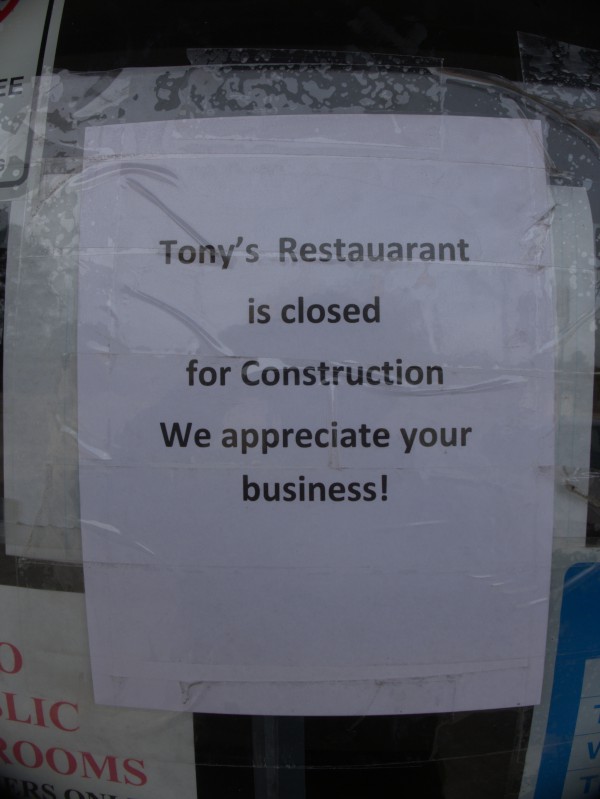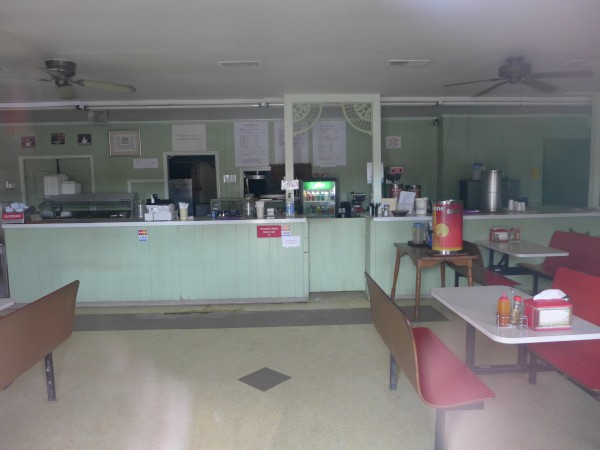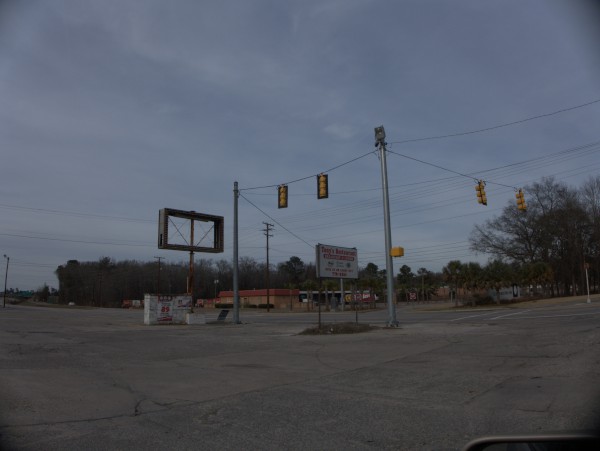 Tony's is a small breakfast and lunch operation on Bluff Road just South of I-77, in the Cricket Plaza.
I'm not sure from the sign if this is a permanent or temporary closing. And I'm not sure if the "construction" is Tony's specific, or refers to the general land clearing going on in the old Diamond's area right now.
UPDATE 13 May 2014 -- Now Creekside Cafe: