Archive for the 'Roseweood Drive' tag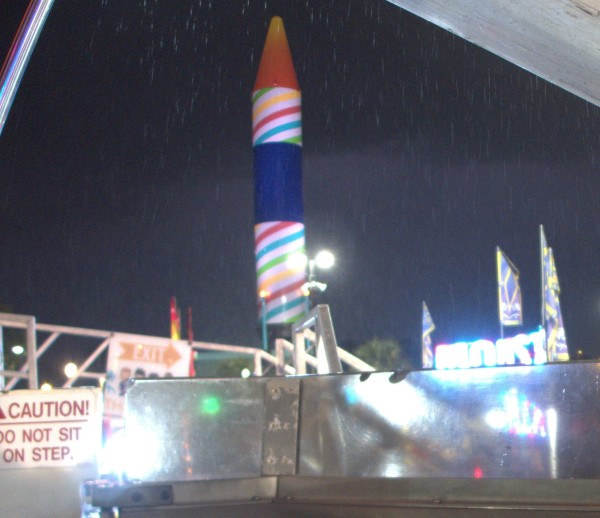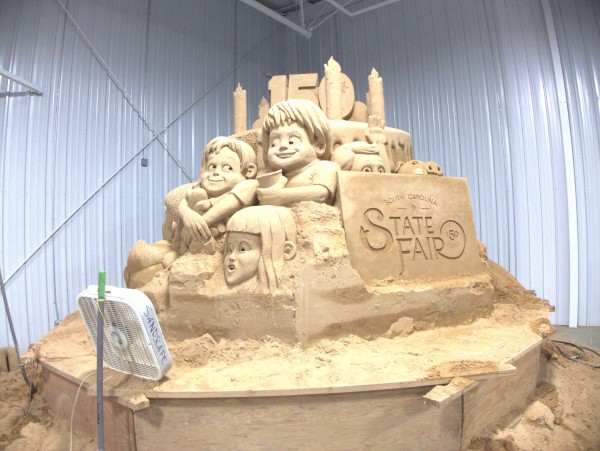 I'm afraid I didn't get all the pictures I wanted at this year's State Fair. I usually get a bunch of neon shots at night back in the midway area, and a night video shot from the skyway. This year, it started to rain just as it was getting dark, and that put an end to the outdoor part of my visit.
I didn't notice any particular changes this year, other than that the dinosaur exhibit in the old Steel Building site was not back this year, and that the Rocket was done up in candy stripes for its 50th anniversary. This year was also the 150th anniversary of the fair as a whole, an occasion noted in the annual sand sculpture.
Anyway, it was fun, as usual, and I had my "fair food". Hopefully next year, I will get my normal assortment of pictures and video.