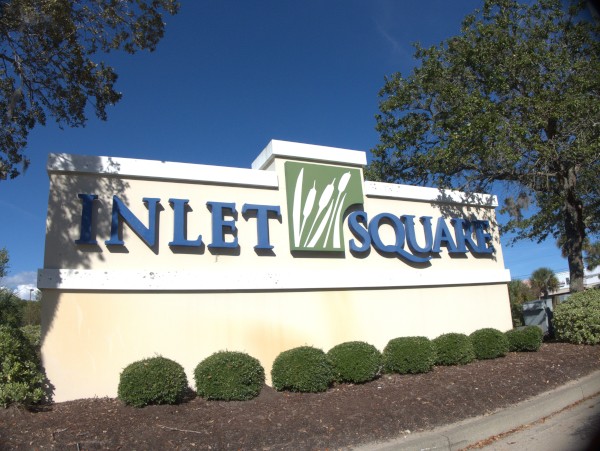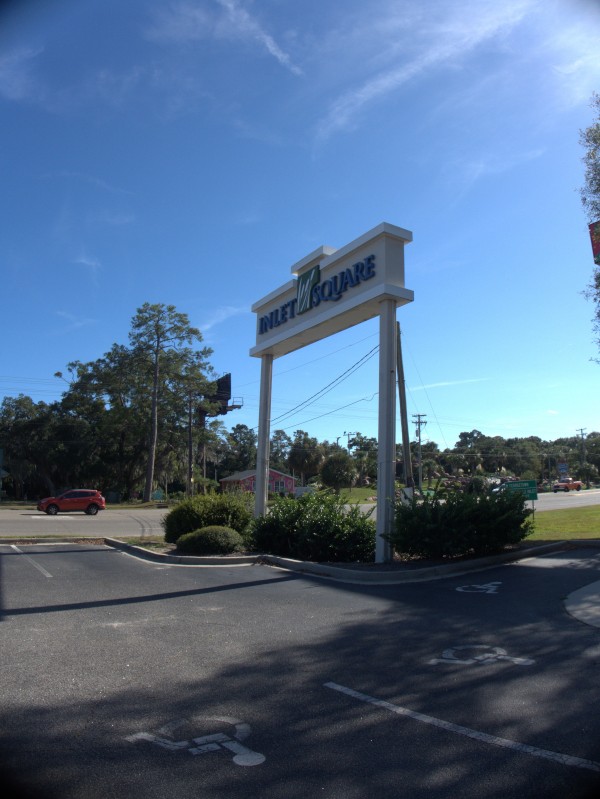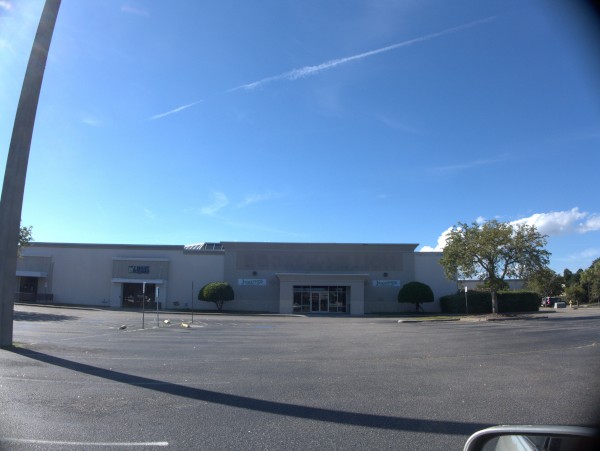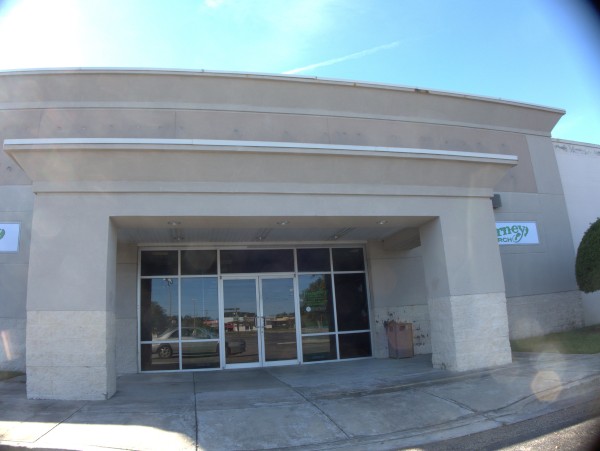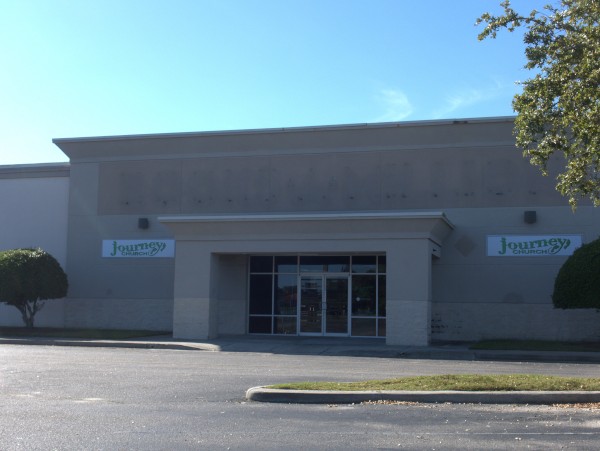 It's been a while since I've mentioned Inlet Square, the hard-luck south strand mall where US-17 splits in Murrells Inlet.
I noticed during an October visit that almost the last remaining major store in the mall, Books A Million had closed. That's a shame as over the pre-kindle years I certainly had my share of lattes there while browsing the aisles. In recent times it has been somewhat as Barnes & Noble is to Richland Mall, a rare national store hanging on in a nearly empty space. (Curiously both malls still have a Belk as well).
This WBTW article from 13 May notes in passing that the store "recently closed" while describing what sounds rather like a "flea mall" concept of local stores, with varying hours moving in to the mall's vacant spaces. I have yet to go inside to see how that is working out. This particular space is now a church.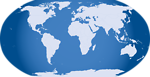 2 Responses to 'Books A Million, 10125 Frontage Road Suite 18 (Inlet Square, Murrells Inlet): Spring 2020'
Subscribe to comments with RSS
Leave a Reply