I'm assuming that this location of Sears Roebuck will carry on through the holiday season. There doesn't seem to be any downside to that, and folks aren't going to hesitate buying from them since they know they can always do returns at Columbia Mall or Columbiana Center.
This store is something of an odd duck for Sears. It is the only Sears I've ever been in that has shopping carts and front check-out lanes. I know Sears bought K-Mart a while back, and this place felt to me like a Sears branded K-Mart. As far as I can recall, I only shopped there once, and ended up getting that retro-Atari (pong, battlezone, missle-command etc) box that was semi-popular a few years ago. Of course like a lot of re-released toys ("Cootie", "Candyland", "Lite-Brite") it wasn't as good as the original, and one of the controllers died the second time I used it.
Once the Sears goes, I think this plaza will pretty much be a "dead mall". It's already in really bad shape, and anyone with money is going to locate in the Wal-Mart strip across the road if they can.
UPDATE 29 February 2020: Changed the title from Sears Roebuck to Sears Essentials, added a full address, tags and map icon.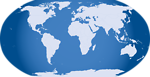 15 Responses to 'Sears Essentials, 7501 Garners Ferry Road Suite A: Late 2008'
Subscribe to comments with RSS or TrackBack to 'Sears Essentials, 7501 Garners Ferry Road Suite A: Late 2008'.
Leave a Reply