Posted at 1:00 am in Uncategorized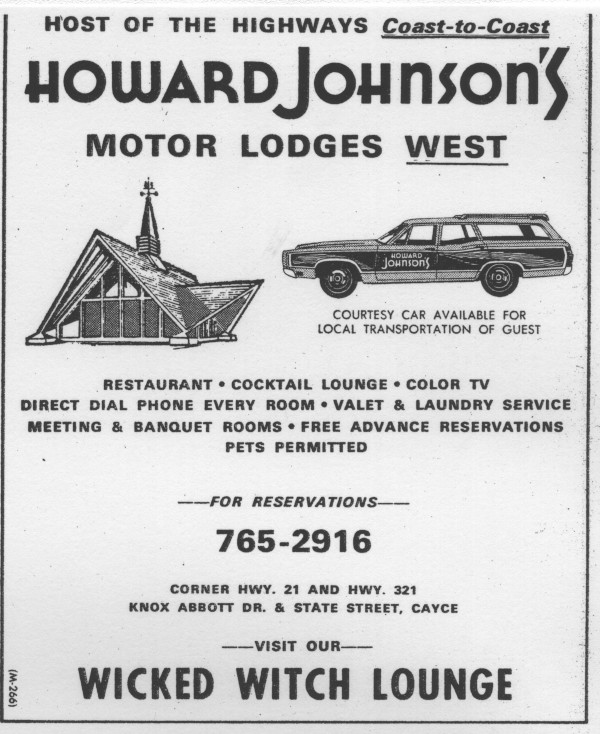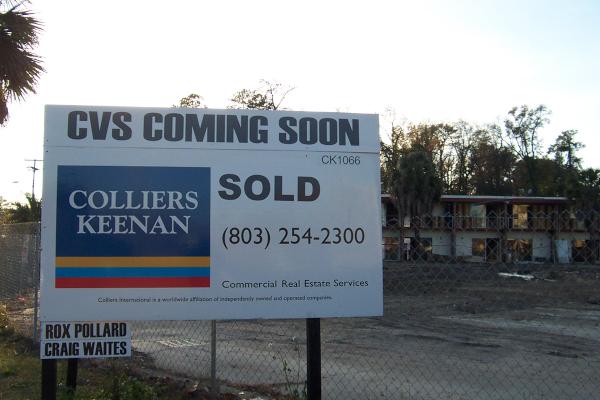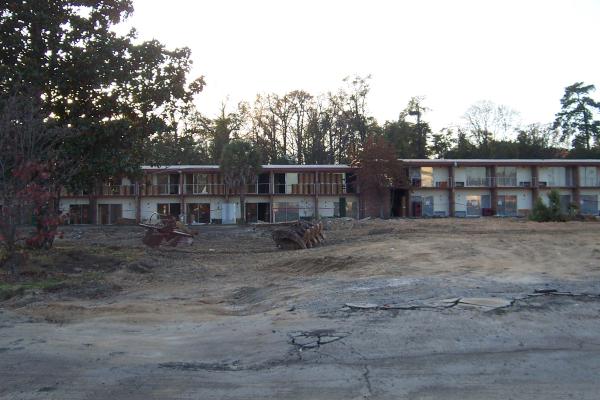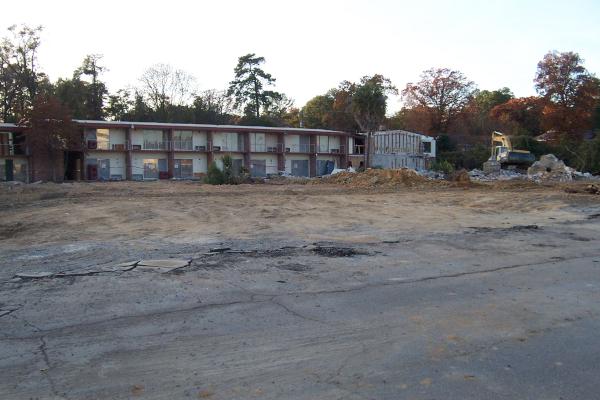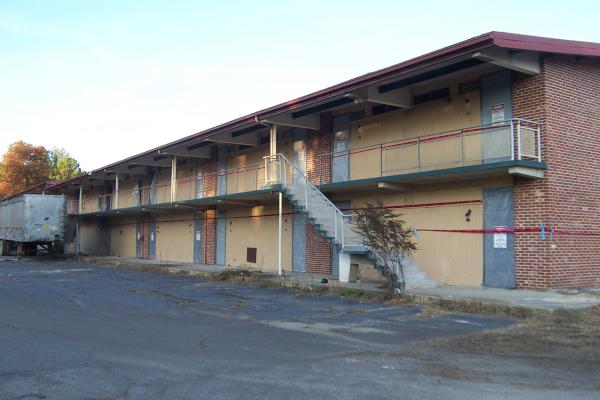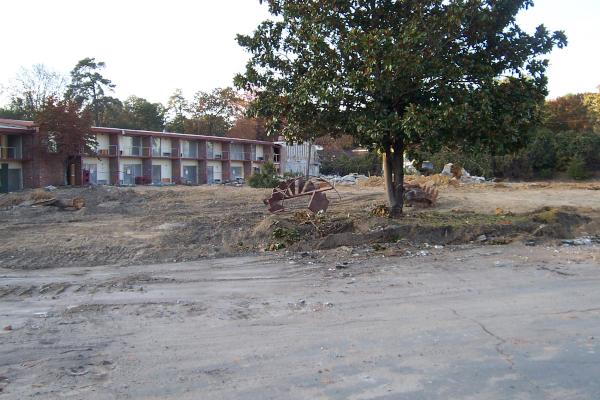 Well, it was bound to happen, but now they're knocking down the "Cinderella" Howard Johnson's motel on Knox Abbot Drive. This place's claim to fame (aside from being Cayce's first "national" motel) was the whimsical Cinderella-inspired pumpkin carriage that sat in front of the lobby. This was a Cayce landmark, and the site, I gather, of innumerable high school prom pictures. In fact, in the end, I believe more people cared about what was going to happen to the carriage than cared about the motel going under, per-se. In the end, the carriage was saved and moved to City Hall, leaving the spiral staircases (which you can see in a couple of these shots) as the only touches of whimsy left in the buildings.
I'm titling this post with HoJo, since that's what everyone remembers, but in fact if I recall correctly, Howard Johnson pulled out years before the actual closure of the motel, leaving it as one of those anonymous low-budget national chains that exist only for reservations purposes.
I don't go down Knox Abbot that often, so I missed the start of demolition, and it appears that they have already taken down the lobby/office. I'm a bit concerned that the lot has been bought by CVS. To me that throws up a big question mark over the future of the CVS (the former Parkland Pharmacy) in Parkland Plaza -- The plaza really can't afford to lose that anchor...
UPDATE 31 March 2009: Added Yellow Pages ad from 1970 Southern Bell phonebook.
UPDATE 24 June 2009: The CVS built on the old HoJo site is now open: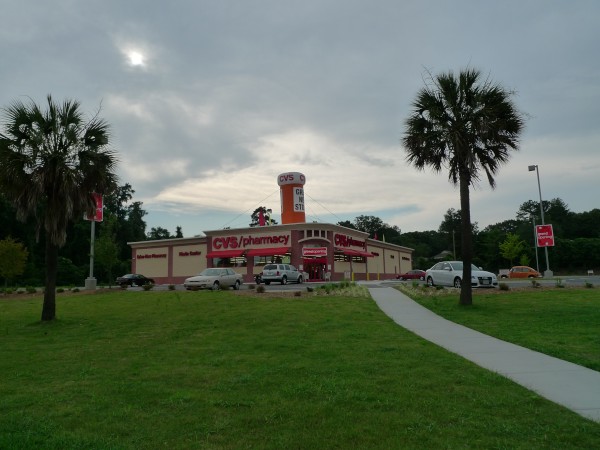 UPDATE 7 Jan 2010: Here is the Cinderella pumpkin carraige now at the Cayce City Hall complex: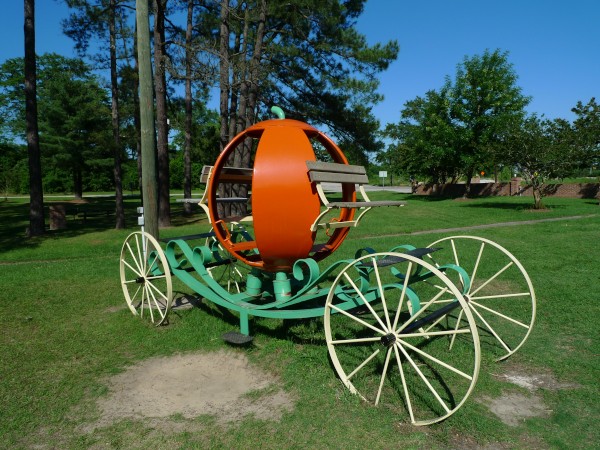 Also added full street address and full hotel name.
24 Responses to 'The Cinderella HoJo (Howard Johnson's), 500 Knox Abbot Drive: 2000s'
Subscribe to comments with RSS or TrackBack to 'The Cinderella HoJo (Howard Johnson's), 500 Knox Abbot Drive: 2000s'.
Leave a Reply