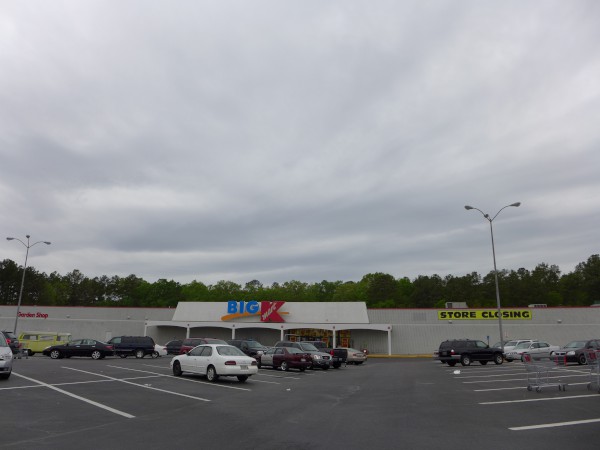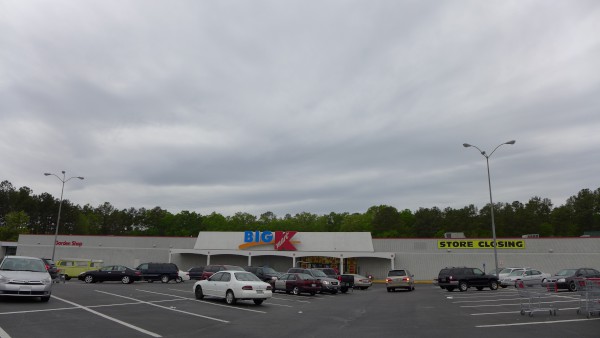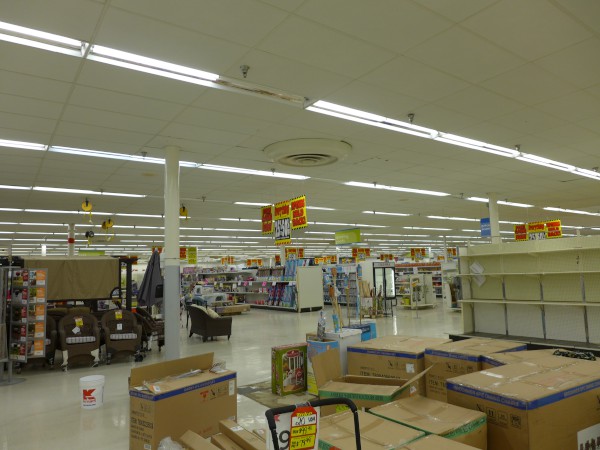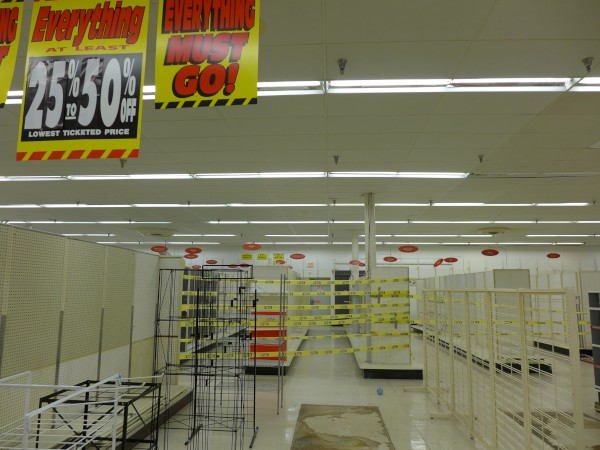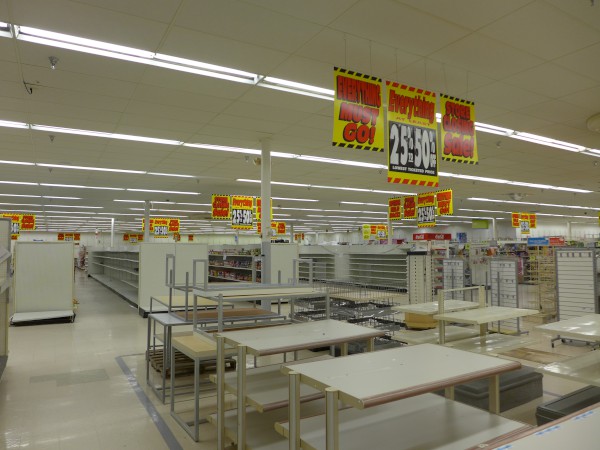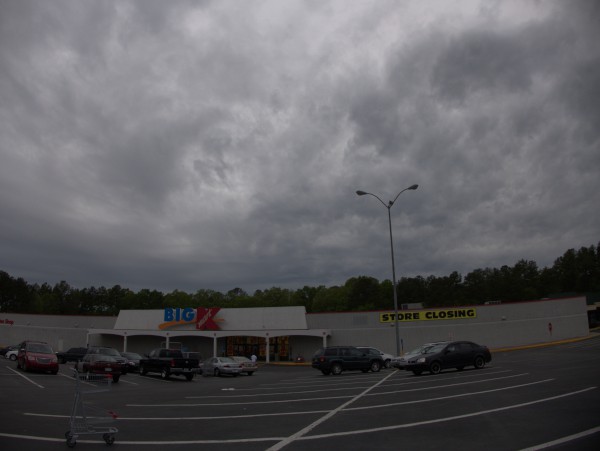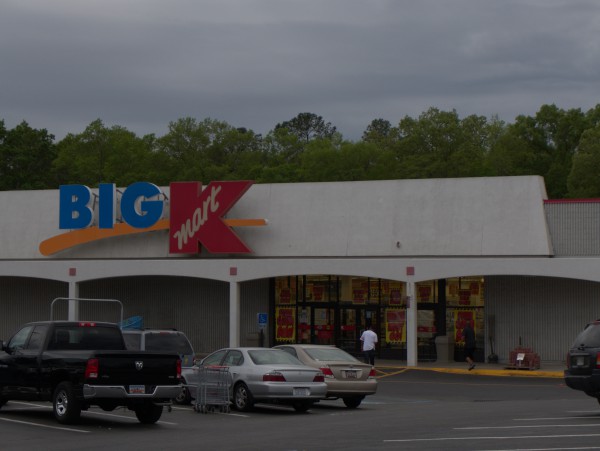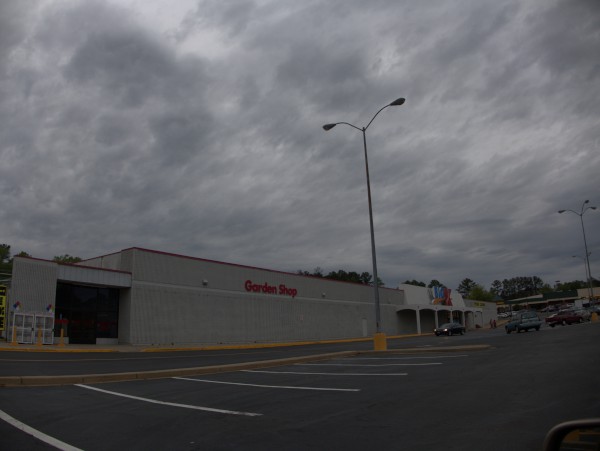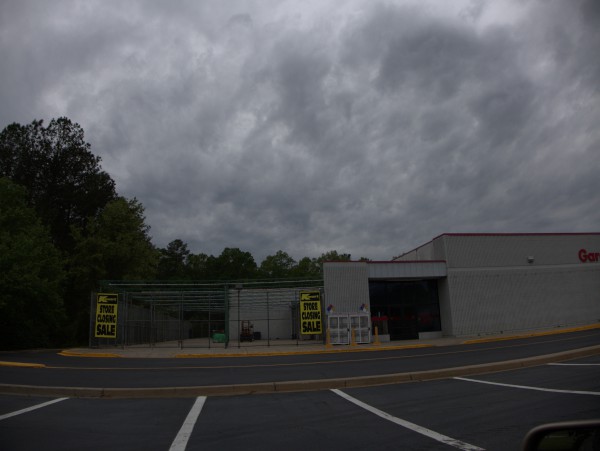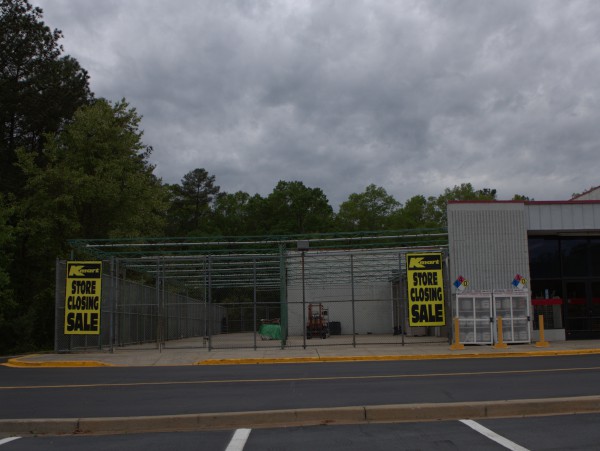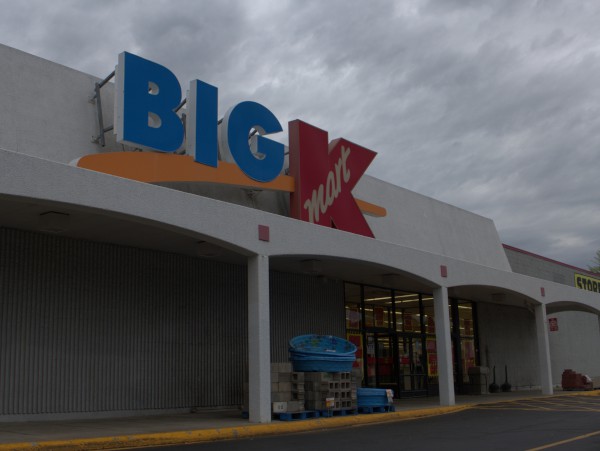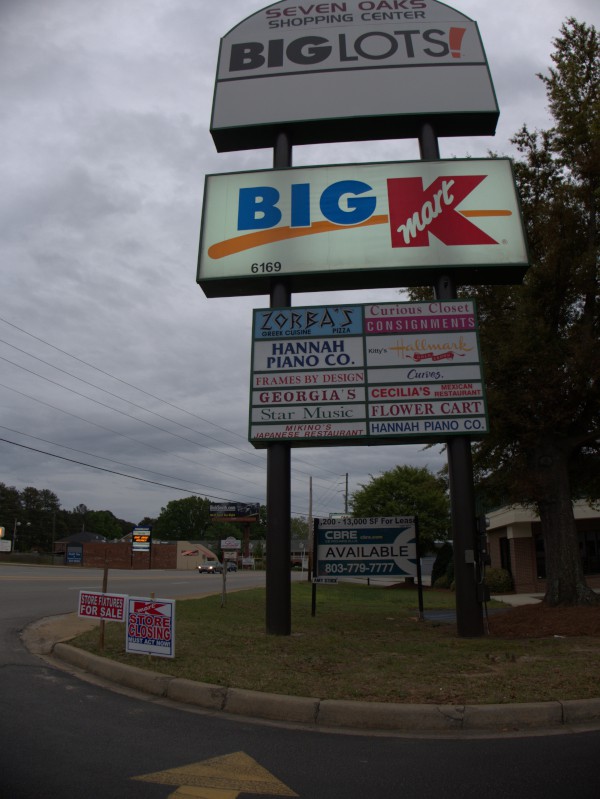 Well, I finally got by the Saint Andrews Road Kmart, and it looks like whenever the final date is, it is definitely not long for the world.
I don't really understand why Kmart does store closings like this. Kmart a chain. It's not a chain that's in great shape, but there *are* other stores. It seems to me that it would make more sense to have a couple of trucks come in and take stuff either to the warehouse or directly to other stores, especially the small stuff like the jewelry department. Just looking at it cold-bloodedly, that would have to be cheaper than continuing to pay salaries and utilities for an extended closing period..
(Hat tip to lots of people)
UPDATE 20 May 2013 -- Well, Sunday 19 May was the last day of retail operation -- they will be open next week to sell the store fixtures only. I got some $0.19 Jazz CDs and a George Thoroughgood concert DVD for $0.29..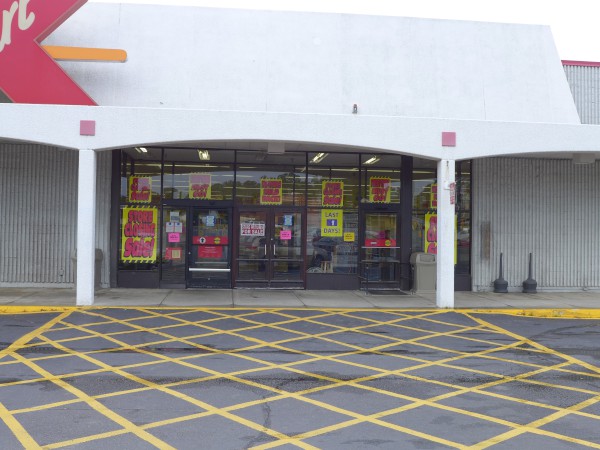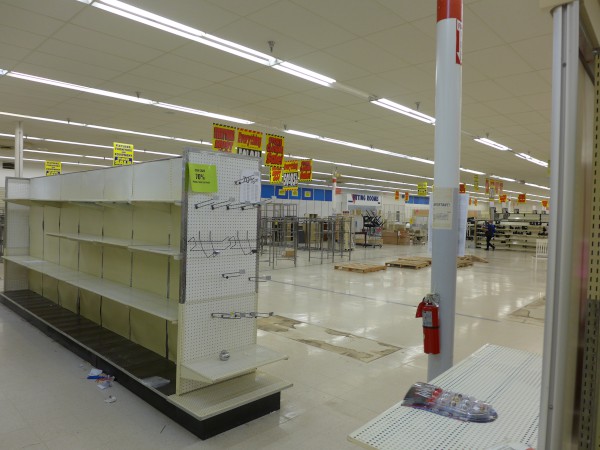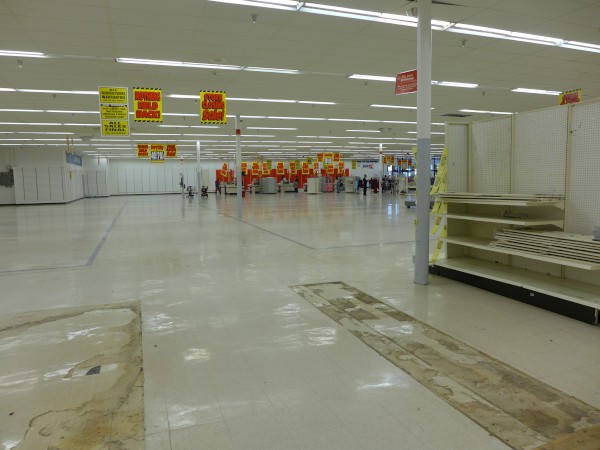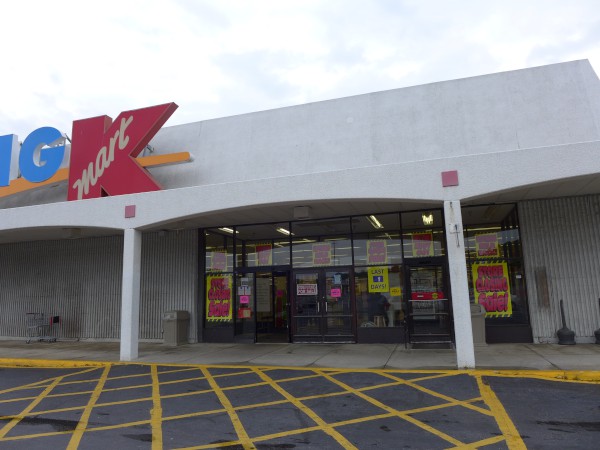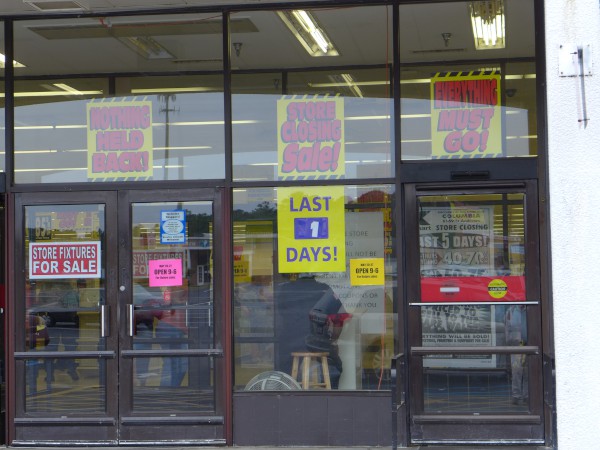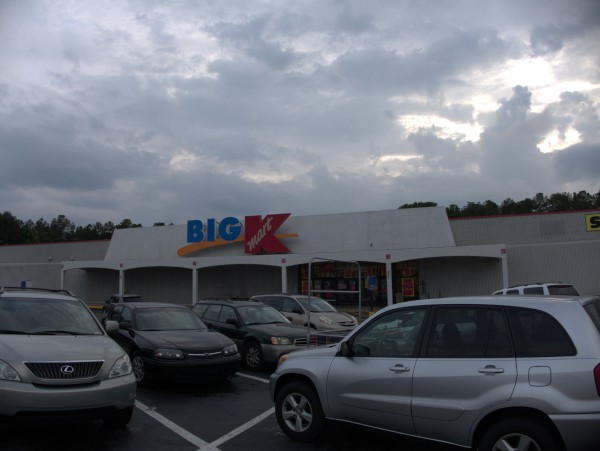 UPDATE 7 October 2019: Add map icon and update tags.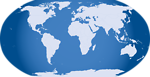 37 Responses to 'Kmart #7410, 6169 Saint Andrews Road: 19 May 2013'
Subscribe to comments with RSS or TrackBack to 'Kmart #7410, 6169 Saint Andrews Road: 19 May 2013'.
Leave a Reply