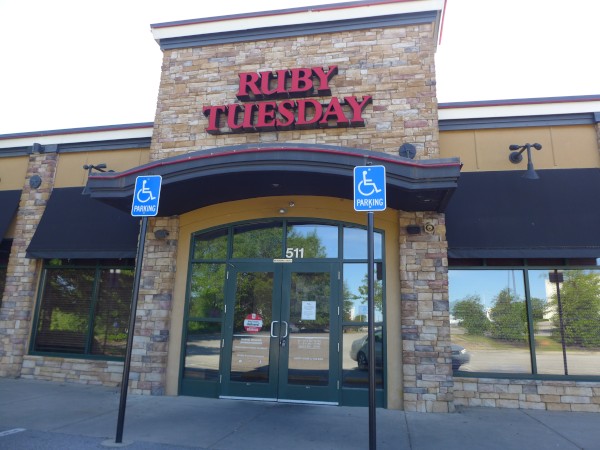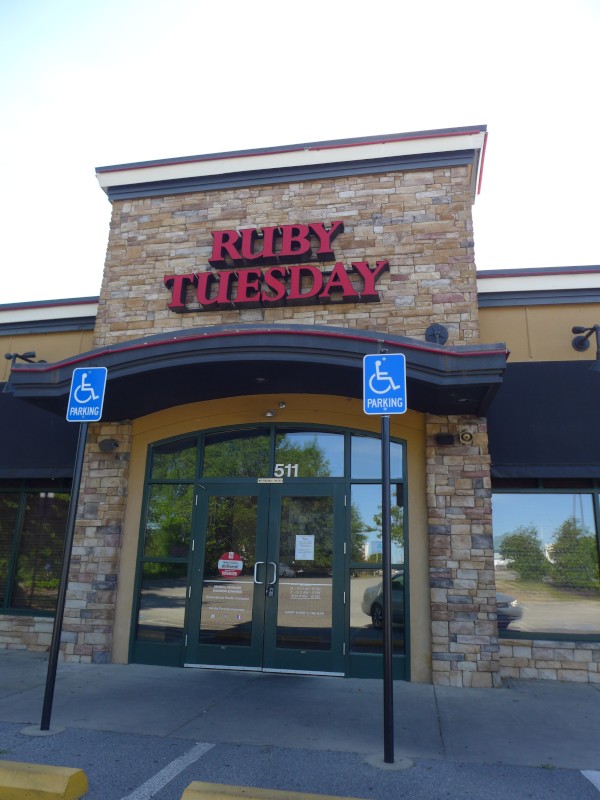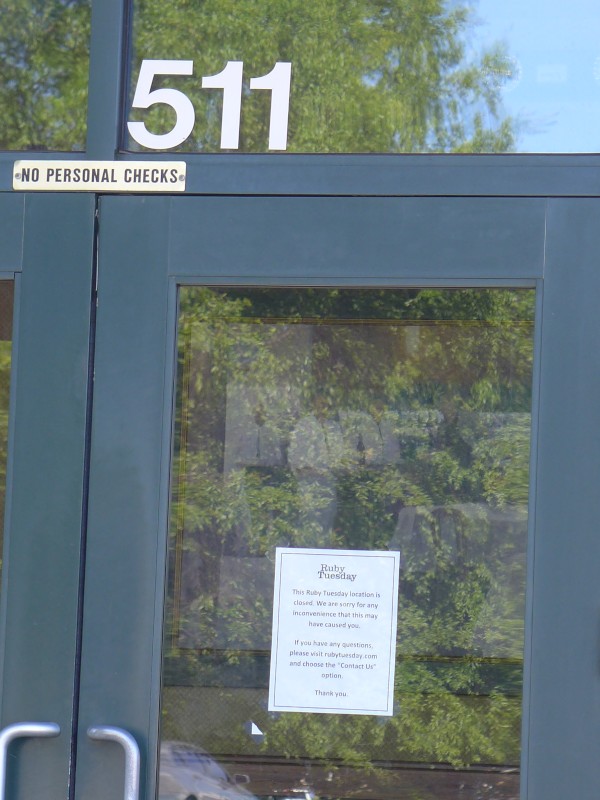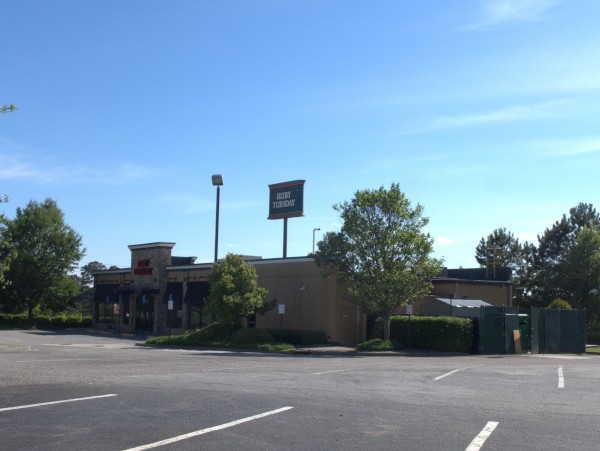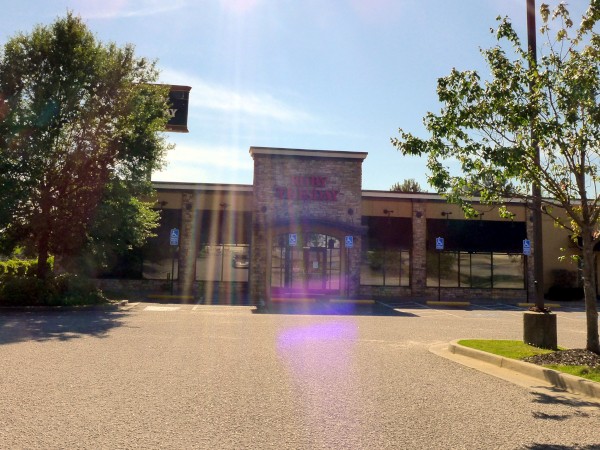 After the Dutch Square Theatre closed and the building was razed, Ruby Tuesday built a new store on this site, and ran it until last month. Ruby Tuesday has been having problems and closing locations in recent years in part because the restaurant has no strong identity. You go to Ruby Tuesday for what, exactly? For me it's the salad bar, but if that's not your thing, then its hard to say why you would -- Which is not to say there's anything wrong with the food.
Anyway, this store probably would have held on for a while, perhaps indefinitely, but with the temporary closure for COVID-19 and no money coming in, I guess the balance just tipped the wrong way.
(Hat tip to commenter Homer, et al)
UPDATE 28 February 2022 -- As mentioned in the comments, now Ms. B's: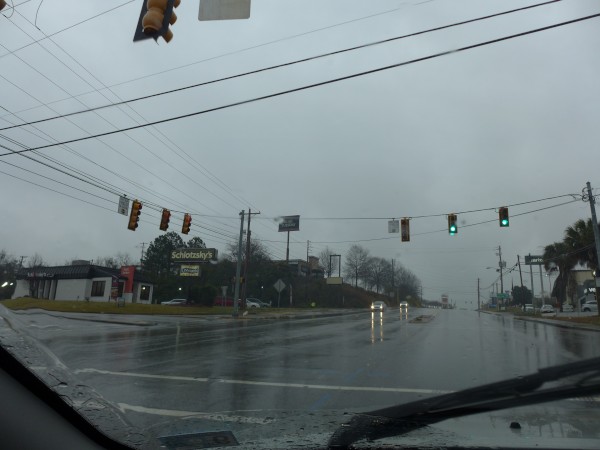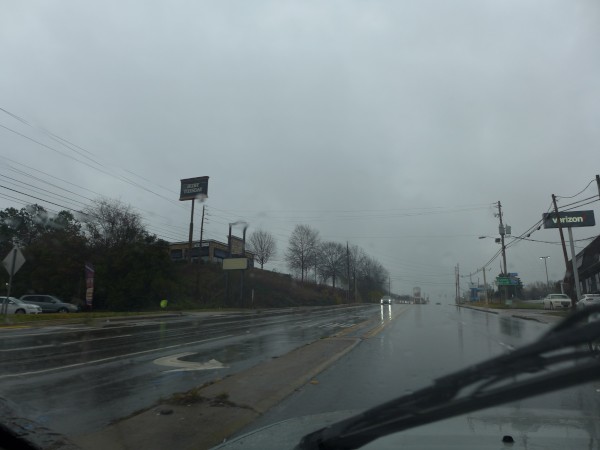 I presume at some point they will get the Ruby Tuesday sign taken down..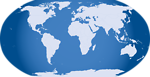 10 Responses to 'Ruby Tuesday, 511 Bush River Road: April 2020'
Subscribe to comments with RSS or TrackBack to 'Ruby Tuesday, 511 Bush River Road: April 2020'.
Leave a Reply