Archive for the 'Columbiana Station' tag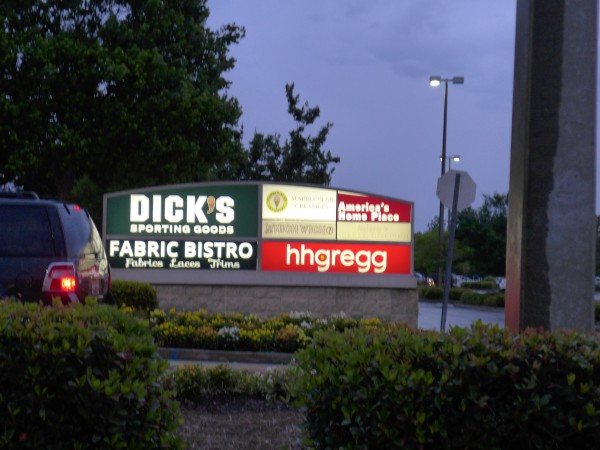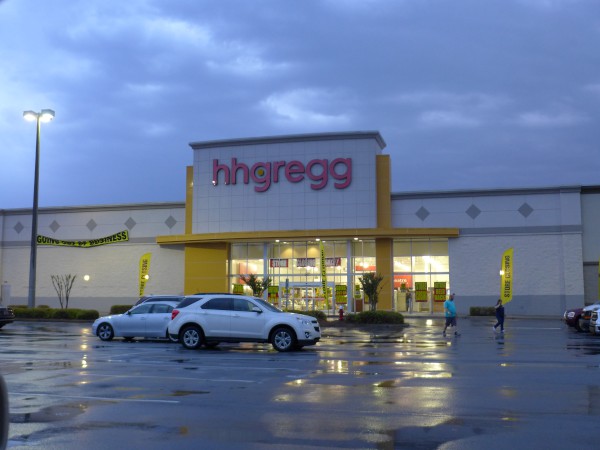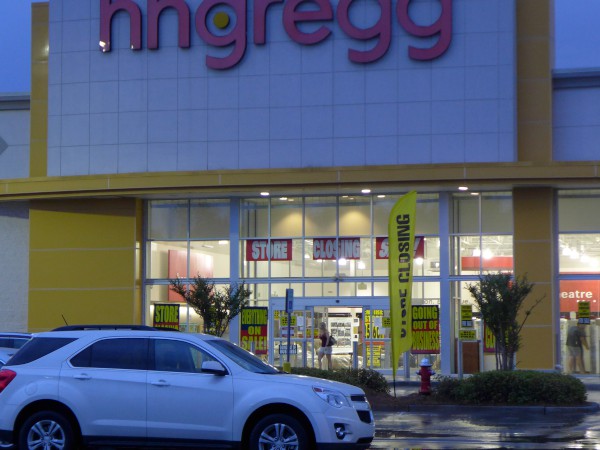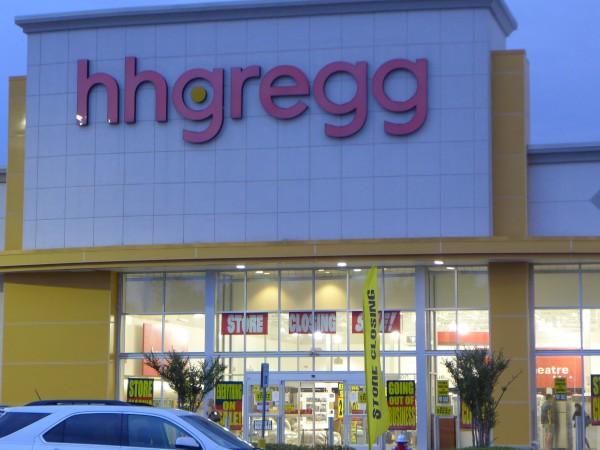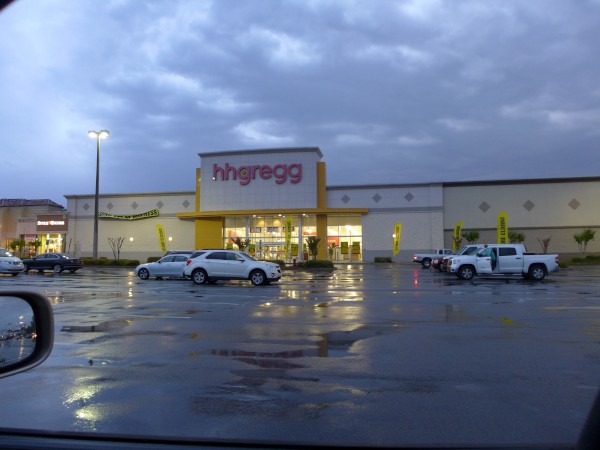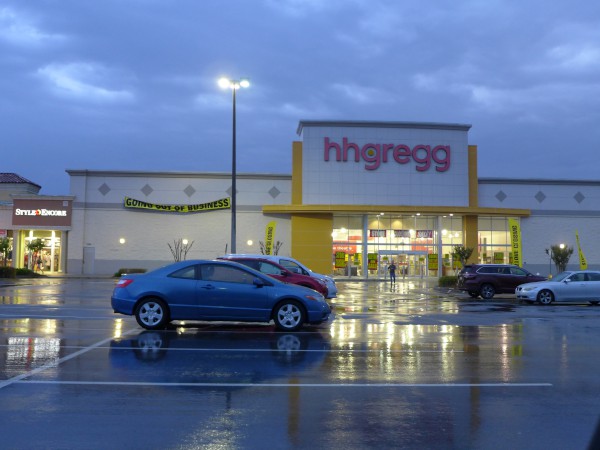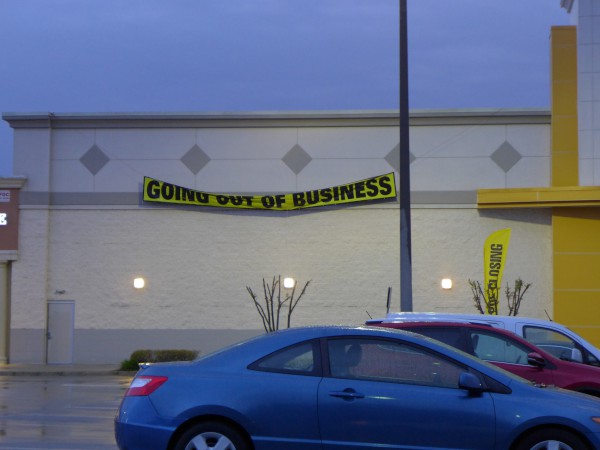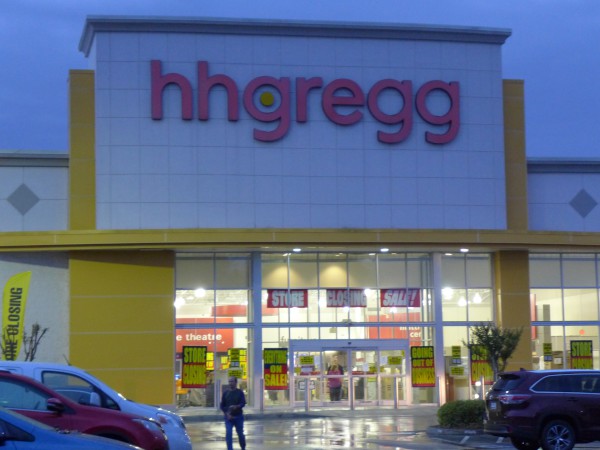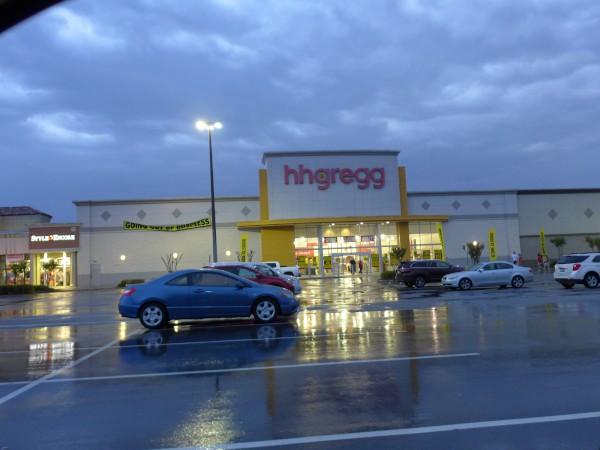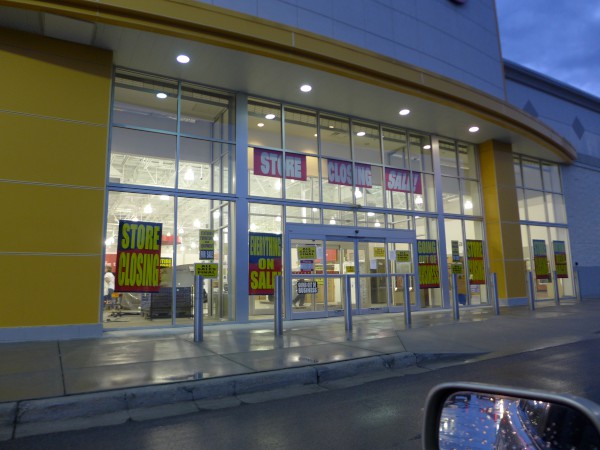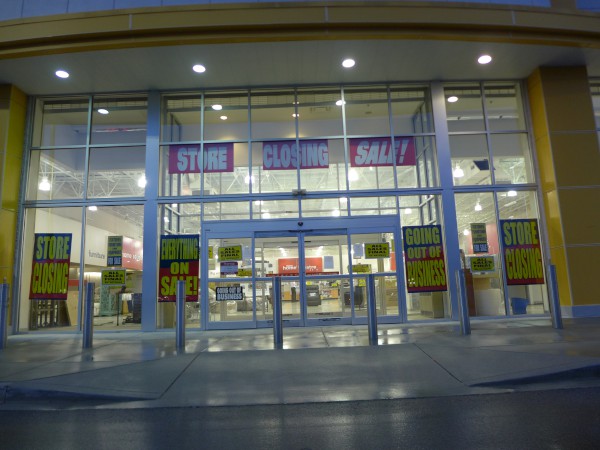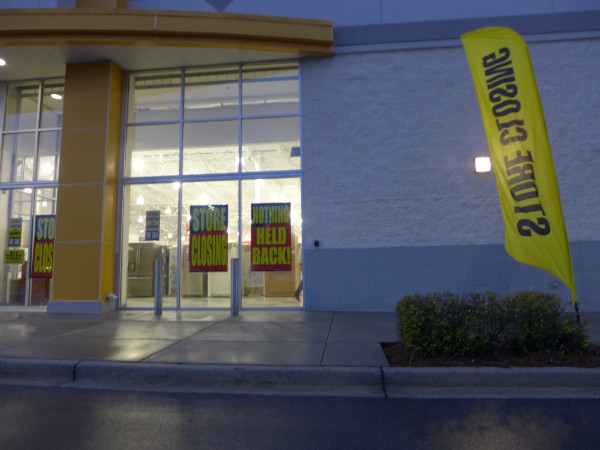 Well, this is Columbia's other H. H. Gregg, closing as part of the same liquidation as the Sandhill store. Goody's is the most prominent former holder of this spot -- I'm not sure who could take on this much floor space now.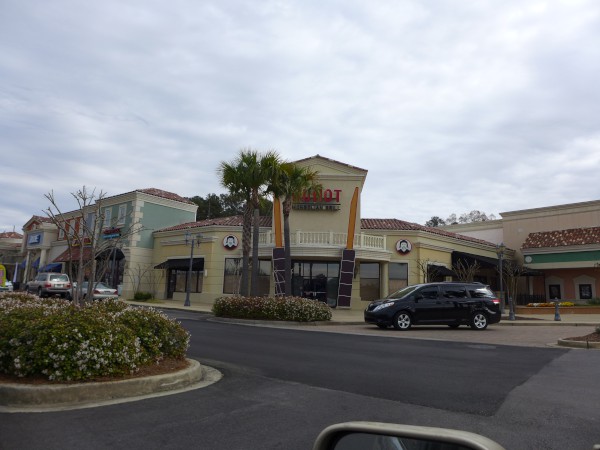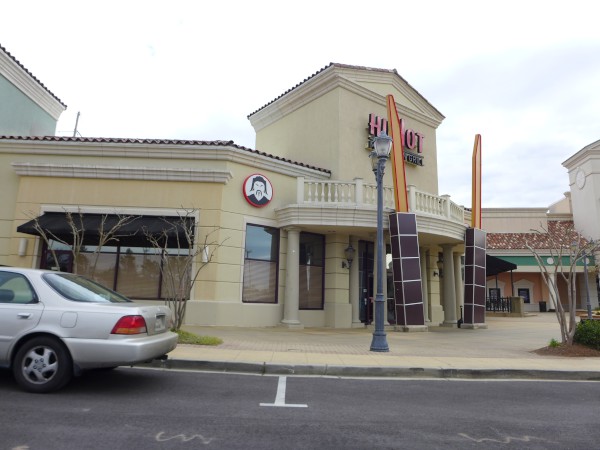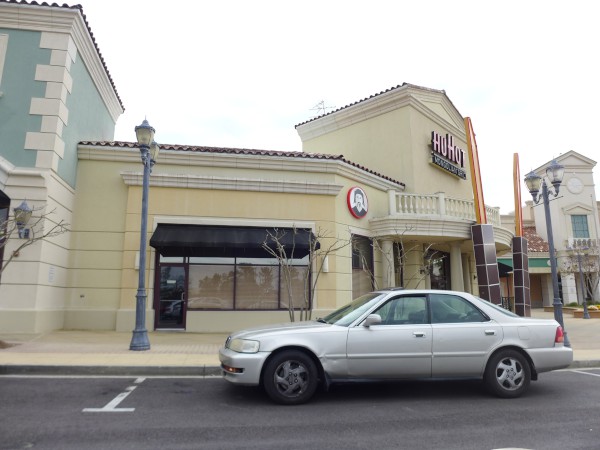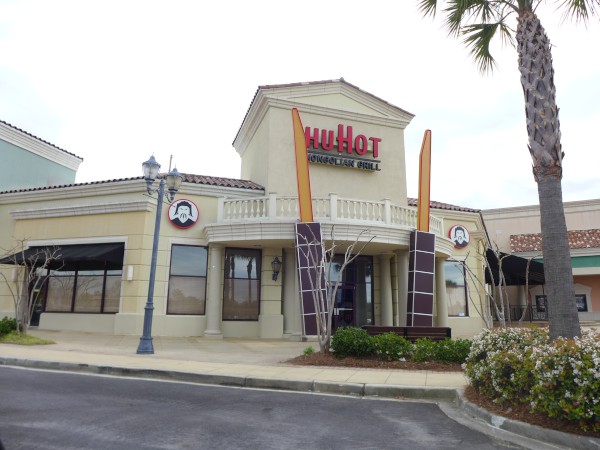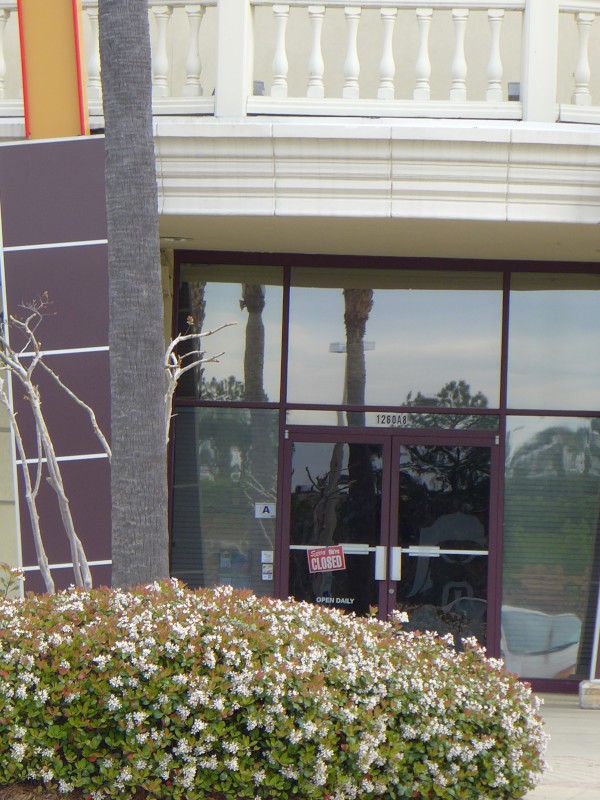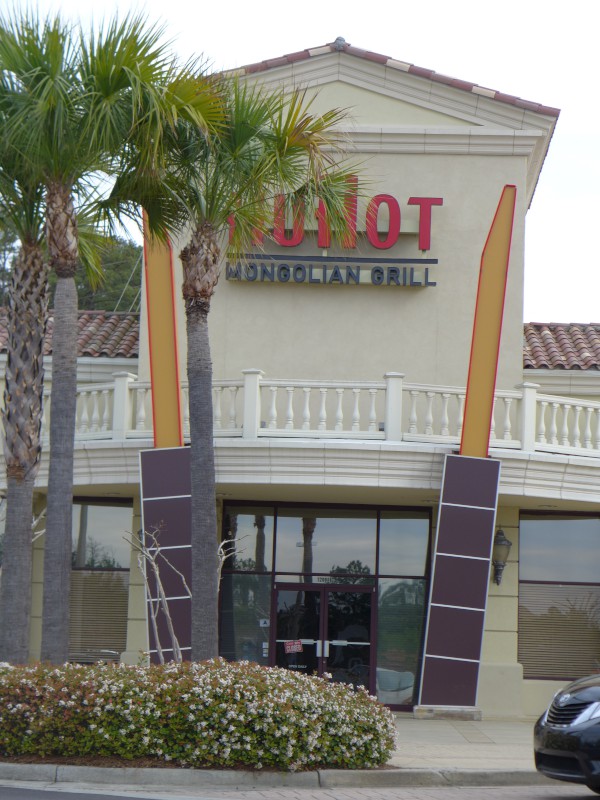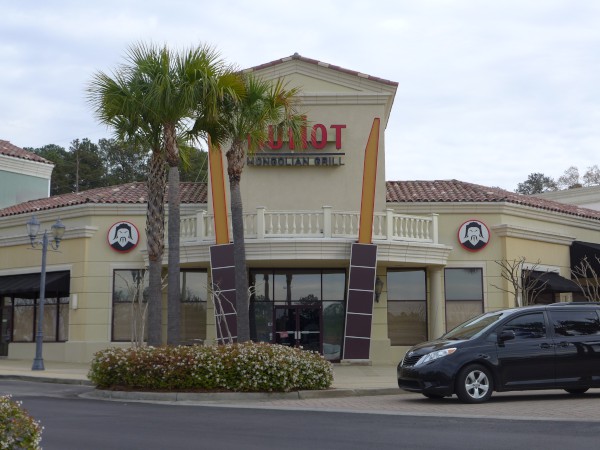 The only Mongolian food item I can ever remember heaing of is Kumis: fermented mare's milk, something I've never had the slightest interesting in trying, and interestinly apparently *not* available at HuHot. Apparently was *was* on the menu is that you picked out a bowl of noodles, vegetables & meats, took it to a central grill where it was cooked in the sauce you selected and you could repeat that for as many times as you liked for one price. I think the closest I've ever come to that was a place in Seoul, except you had your own little grill and could cook your items yourself there.
The Yelp reviews are all over the map. Apparently the folks who liked it really liked it, and those who didn't *really* didn't.
Looking in Alphabetical Closings, I see this is the former site of Za's, Loco Bandito's, CW's Taproom and Naughty Macs.
(Hat tip to commenter Sandra>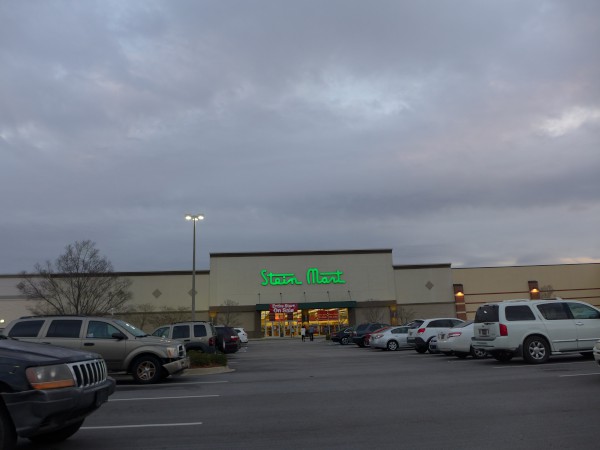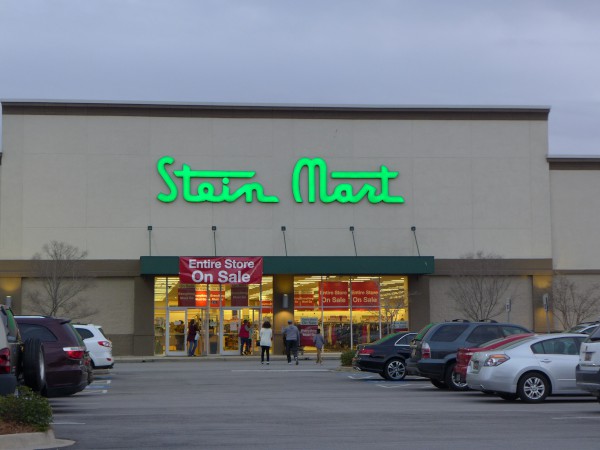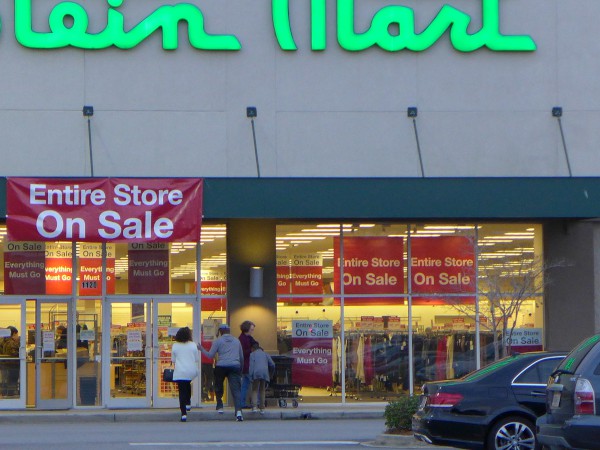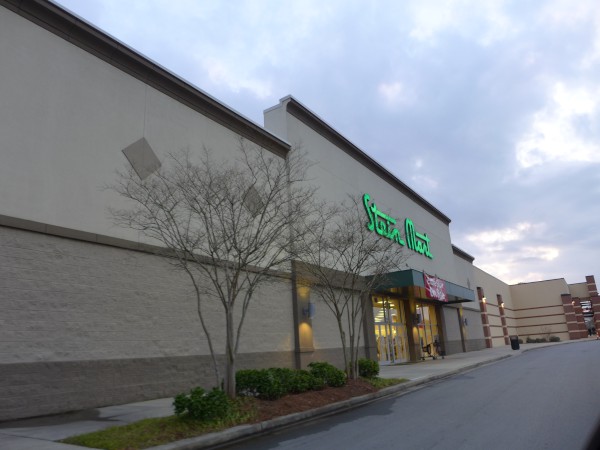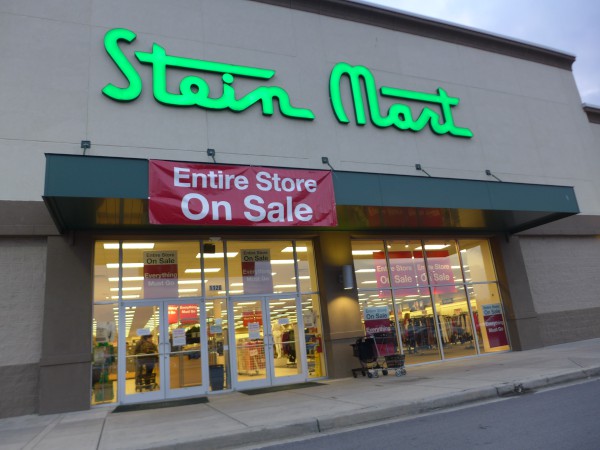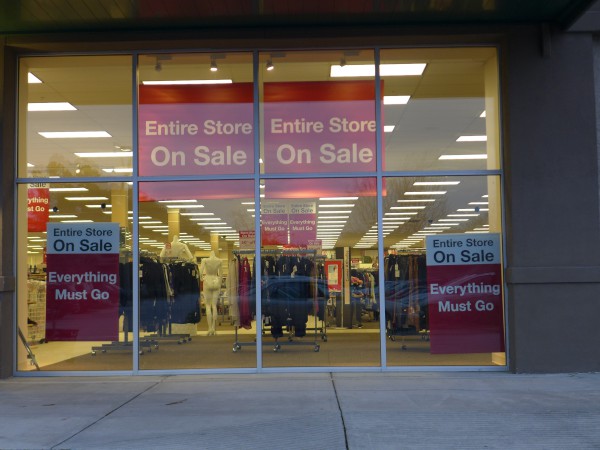 I took these pix a few weeks ago; Google says this store is now closed.
I don't know a lot about Stein Mart, but apparently it has been struggling along with many other clothing retailers:
A beleaguered Jacksonville retail has brought on a high-level executive to handle its merchandising and marketing, among other responsibilities.

Stein Mart Inc. has hired MaryAnne Morin as president, putting her in charge of merchandising, planning, marketing and advertising and e-commerce.
....
....

The holiday season was particularly dismal for the retailer, which saw comparable store sales slide nearly 5 percent year over year.
This is a pretty good sized storefront, it will be interesting to see what goes in next, and when. As I recall, it sat vacant for a long time after closing as Goody's and then again after being Giant Book Sale.
(Hat tip to commenter Blaner)
Posted at 1:12 am in Uncategorized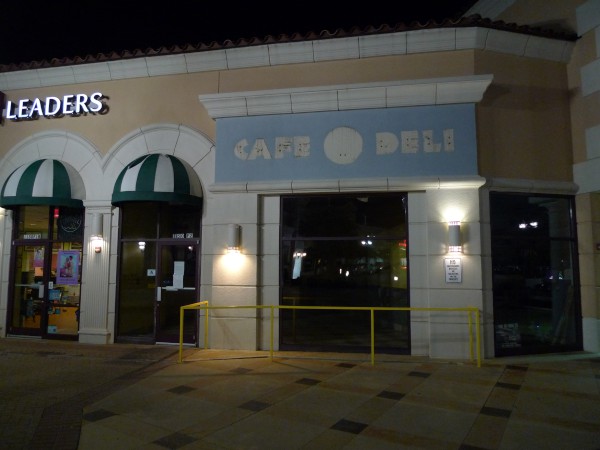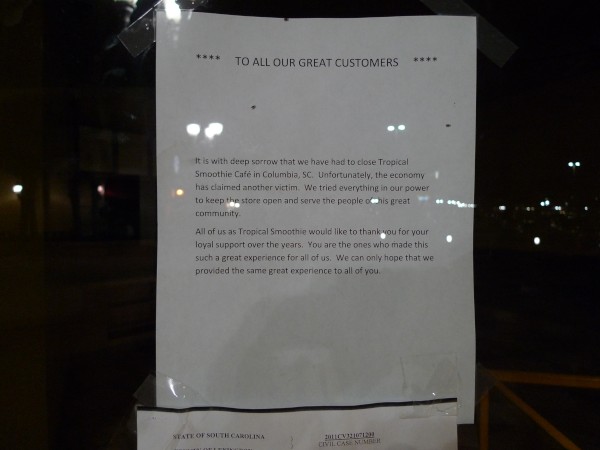 This little smoothie cafe was tucked away in a corner of Columbiana Station off of Bower Parkway near Wild Wing. I can't say I ever noticed it before as I don't get there too often, and am not a big fan of smoothies anway. It's right next to Hobbytown USA which seems to be undergoing.. something as well.
(Hat tip to commenter Ellen)
UPDATE 6 November 2012 -- As noted in the comments, they are open again at 150B Harbison Blvd.
UPDATE 29 November 2012 -- Here is their new location: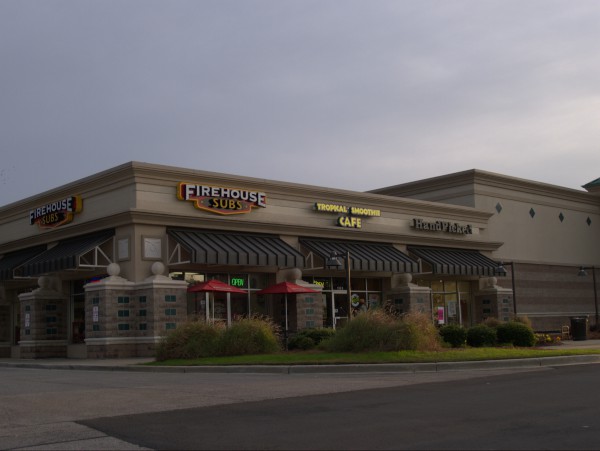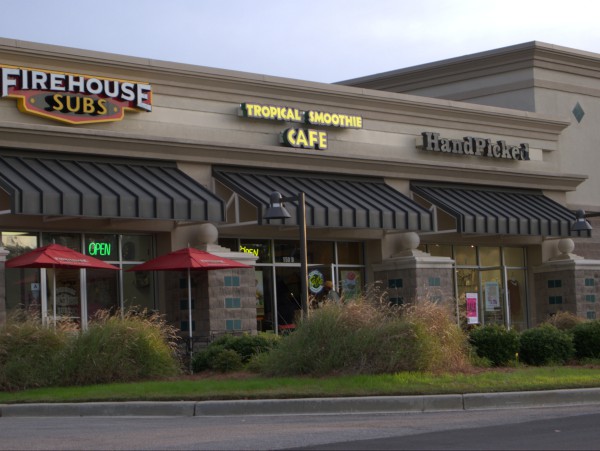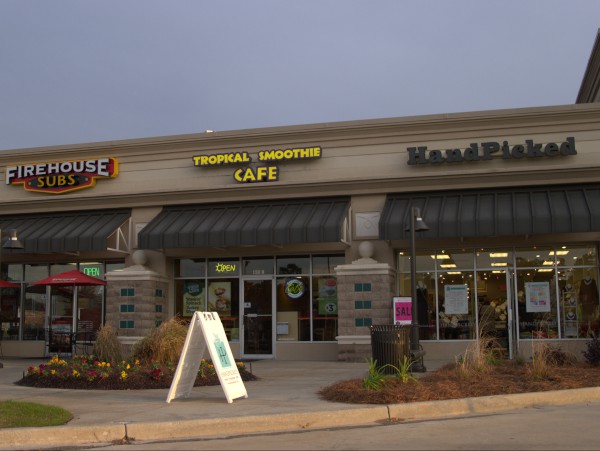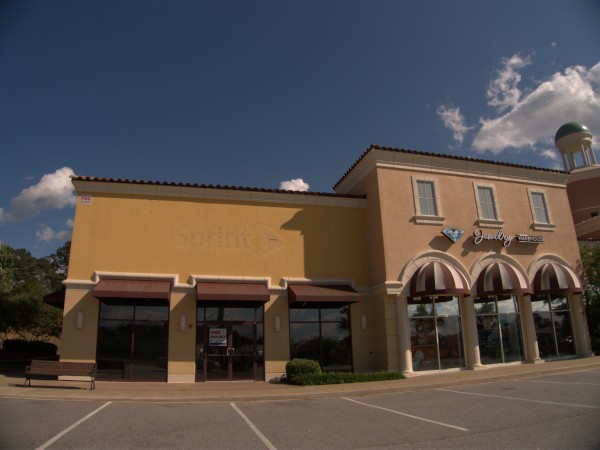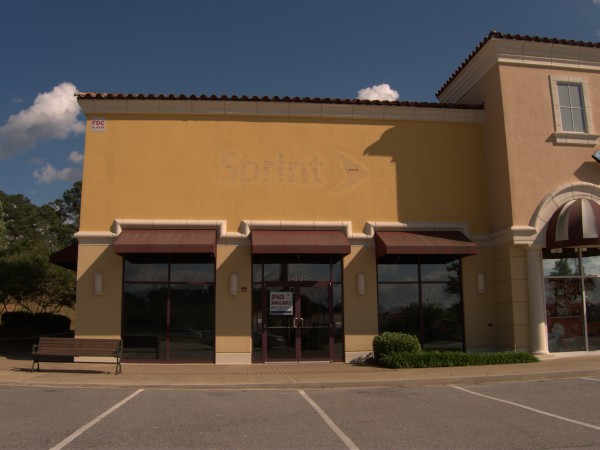 Here's yet another phone store gone or moved -- the places seem to come and go overnight.
I wonder if at some point we reached saturation with everyone who's going to get a cellphone having one and business now is in upgrade and maintenance mode..
UPDATE 13 March 2017 -- This place is to become a Persona Pizza: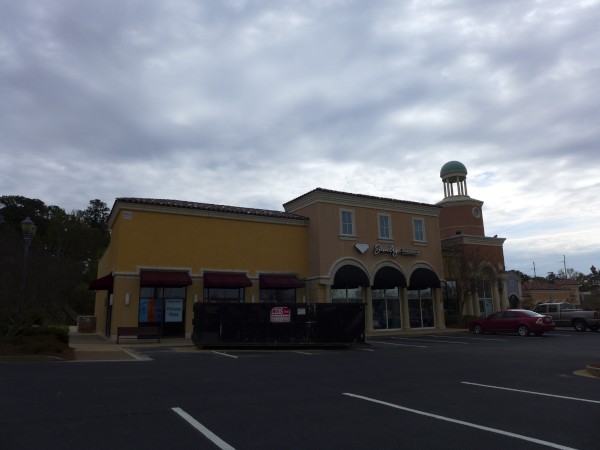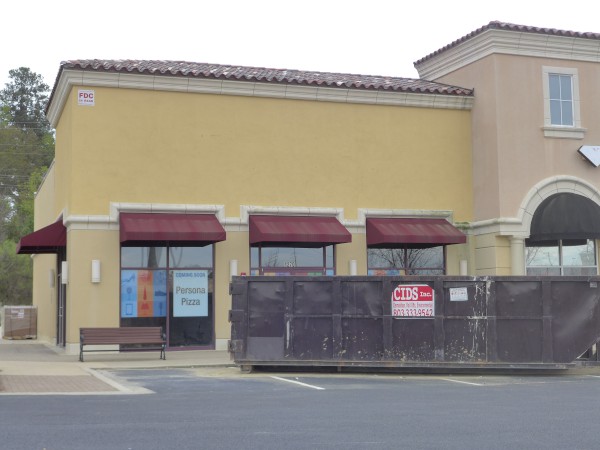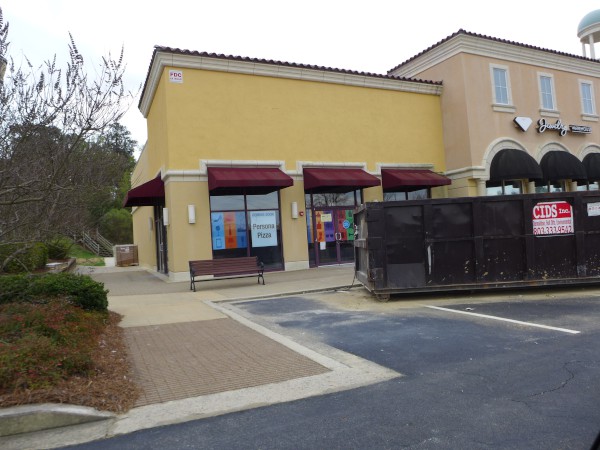 Posted at 10:53 pm in Uncategorized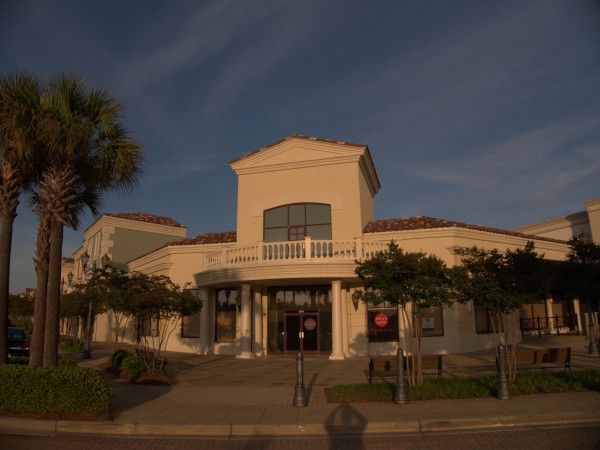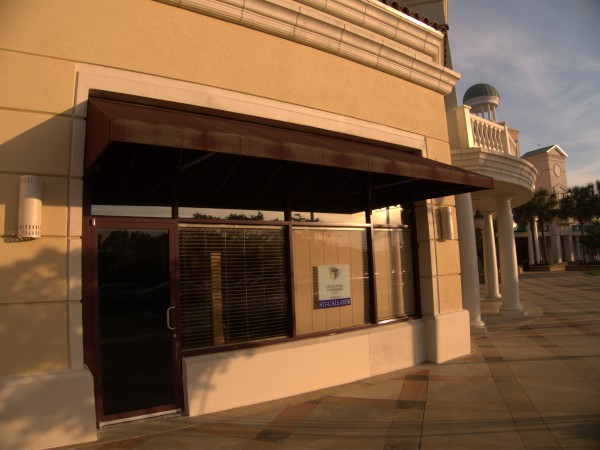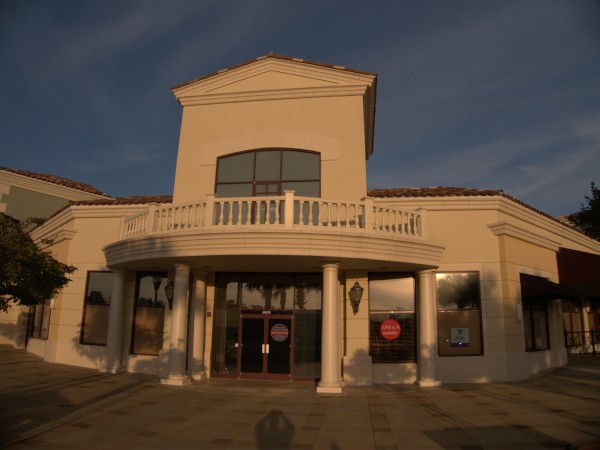 Today is Cinco de Mayo, so today's closing is Mexican.
As I recall it, Loco Bandito's lasted only a short time in Columbiana Station, the upscale strip mall behind Wal-Mart on Bower Parkway.
I found out about the place from a very positive Eaton Wright piece in The State published just after the grand opening. Judging from the archives, it was probably from the Weekend section on 10 December 2004. Apparently Loco Bandito's was started by the owner of the local Carolina Wings & Rib House chain, and the attraction (aside from the main dishes) was supposed to be a large array of fresh salsas and endless chips on a free bar.
For me, chips & salsa are the main draws in a Mexican restaurant. I like the main dishes, of course, but really the chips and salsa is what brings me in (and I won't go back to a place that doesn't have them). In my mind, the best salsa in Columbia is at El Chico (once you add the hot peppers anyway) though I always get pushback whenever I say that here. Be that as it may, I was looking forward to trying what Loco Bandito's had to offer.
In the event, I'm afraid I found the place very substandard. As I recall, the chips were especially disappointing, being the greasy, flexible, chewy, unbreakable kinds you get sometimes when the frying process goes awry. Honestly, you should check each batch, and not put out a batch like that. The promised wide array of salsas was underwhelming as well. I don't recall exactly what I thought about them at this remove, but certainly they did not live up to expectations. There was something weird about the setup that I can't recall either. It was something like they didn't give you decent bowls for the salsa though that might not have been quite it. And to top it off, the service was rather ditzy and inattentive.
Anyway, I resolved to never go back and never did. Now perhaps I caught them on a bad night, but I can't find any reference to the place being in business after Feb 2005, so I'm thinking my experience was not unique.
I don't recall a Za's being here at all, but the Eaton Wright piece namechecks it as the former tenant.
UPDATE 7 May 2011: Added CW's Taproom and Naughty Macs to the post title based on the comments.
UPDATE 29 November 2012 -- As mentioned in the comments, HuHot Mongolian Grill is going into this spot: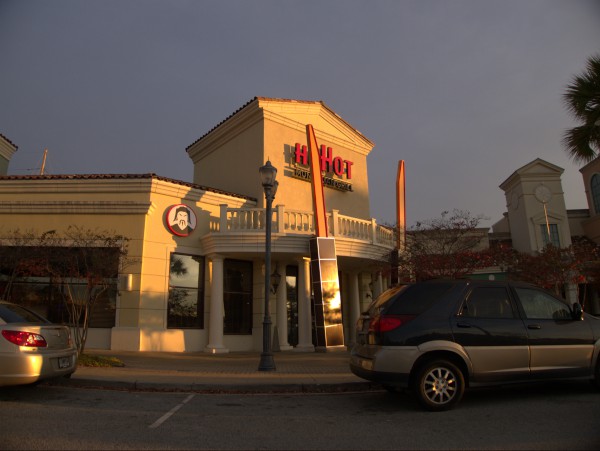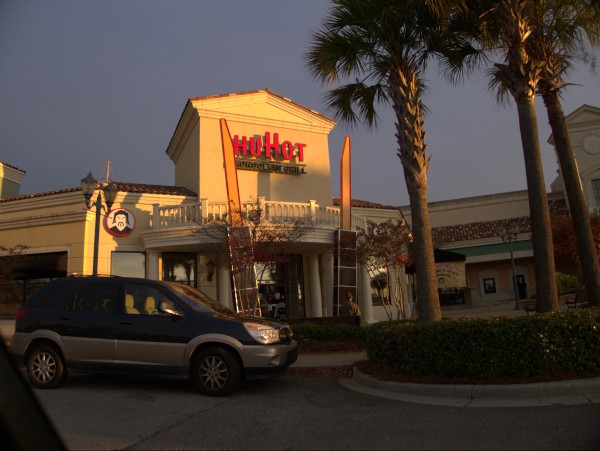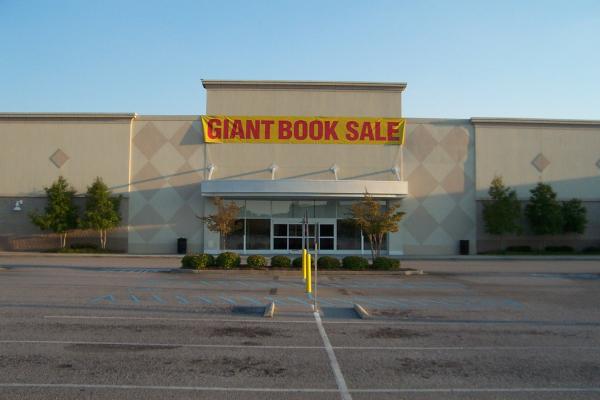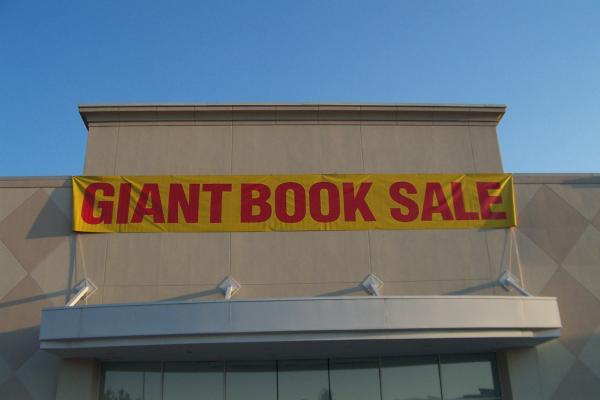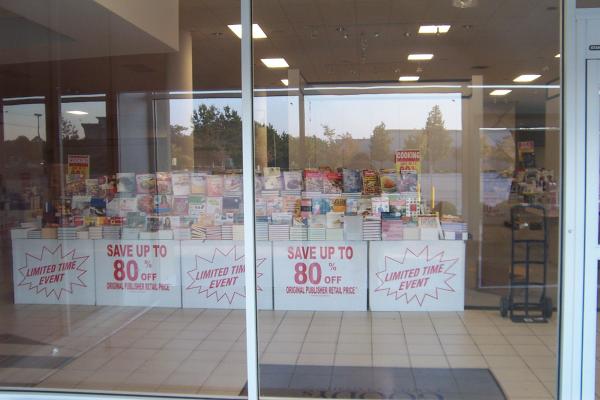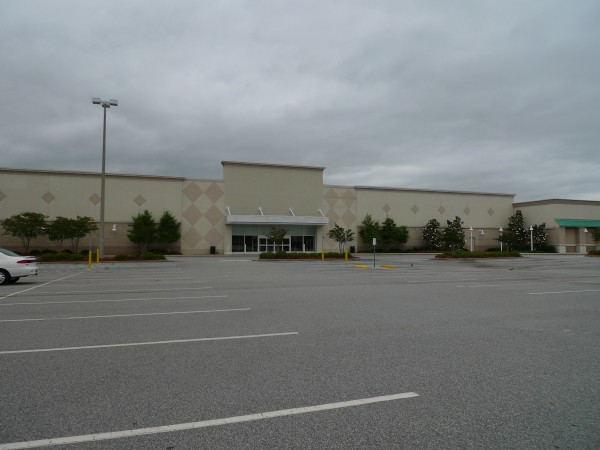 I wrote about this building when it had closed as a Goody's and was about to open as a book remainder store.
I finally did get there during the holiday season, and found that I was able to pick up some Disney Princess and other kids books and knick-nacks for Christmas at pretty reasonable prices. I don't have the patience I used to have to comb over every book in this type of store for the odd bargain, but I did pick up a couple of books for myself as well. At the time, the staff wasn't sure how long the store would be open, but hoped it would go into the new year, and I believe it did and a few months beyond that, making a pretty good run for this type of thing. The building is empty again now which can't be great for the area, especially with the empty Circuit City across the road.
UPDATE 15 February 2017 -- Added some pictures of the place in operation.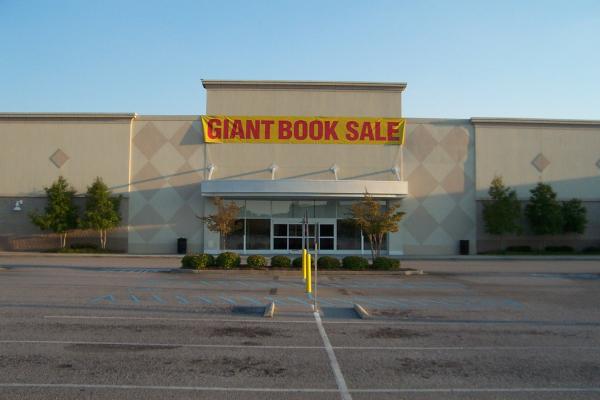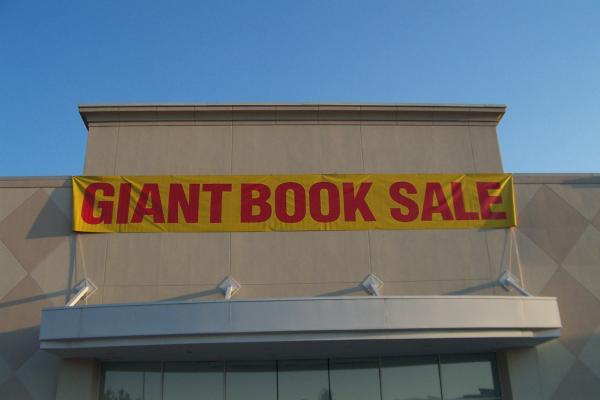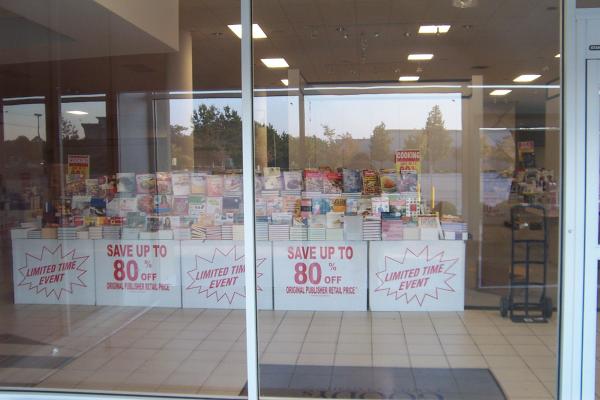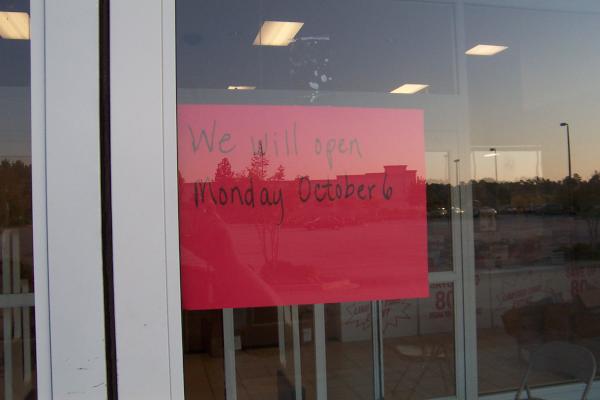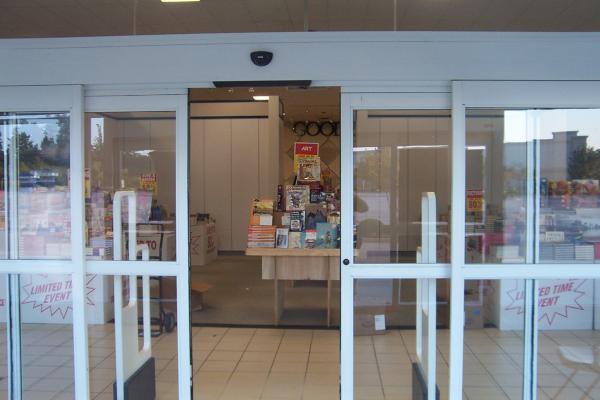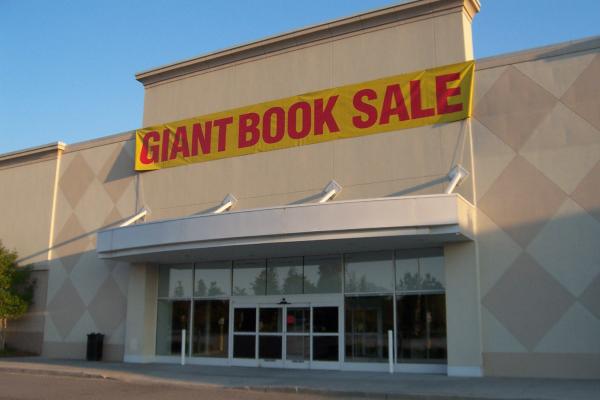 I already posted about the closing of the Two Notch Goody's, and the problems the whole chain was and is having, but I thought it was interesting that the building for the Bower Parkway Goody's, which apparently closed at the same time, has already been re-purposed. Granted these "giant book sale" things usually only last for a couple of weeks or months (though one at the old Waccamaw Pottery mall lasted for a few years), but it's something and it starts today, so you if you head out now, you can get 80% off some out of date computer manuals, and cookbooks by people you never heard of.
UPDATE 18 July 2009: Not its a "liquidation sale" for the next month or so. The sort of $5 entrance fee affair you used to see at Jamil Temple sometimes: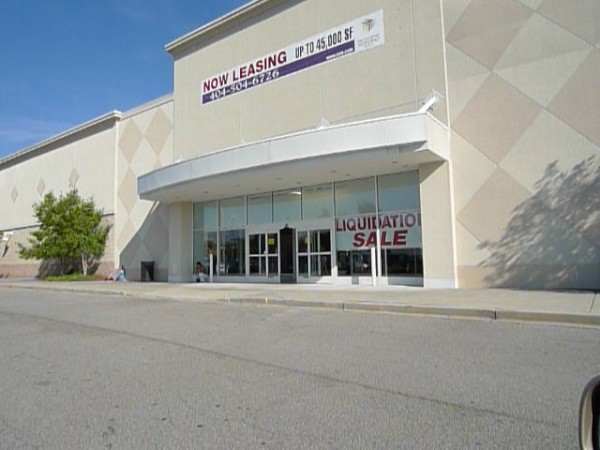 UPDATE 25 May 2010: Change post title to reflect full official name of the store and full street address.
UPDATE 22 Sep 2010 -- Now it's a Halloween store: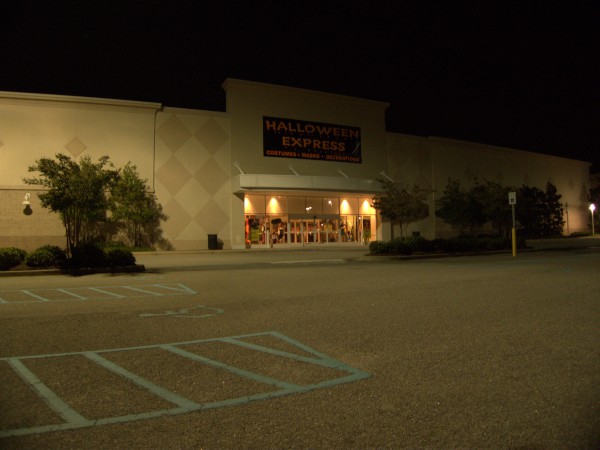 UPDATE 24 September 2011 -- It's to be a Stein Mart: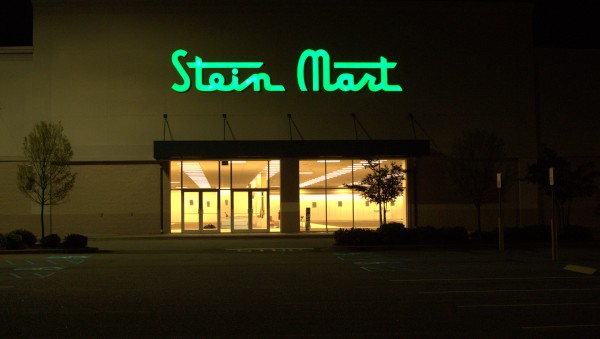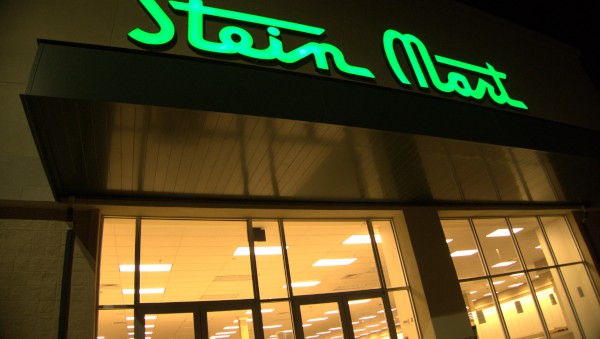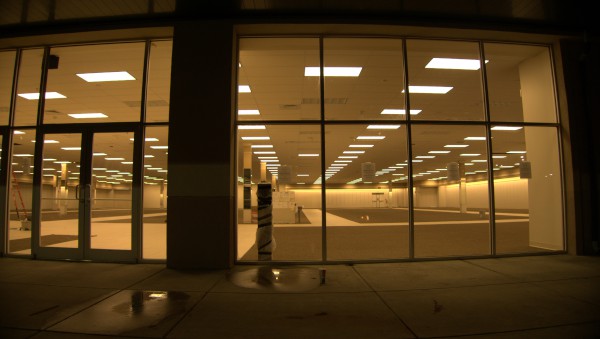 UPDATE 31 October 2011 -- Looks like Stein Mart is open: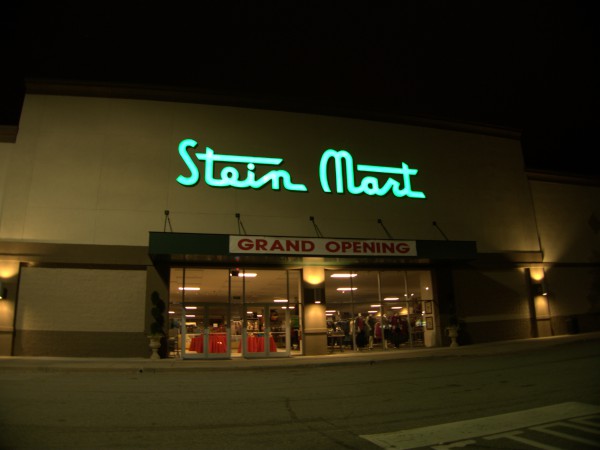 UPDATE 10 May 2017 -- Actually I have been confusing 1120 & 1130 Bower Parkway. Goody's, the Haloween popup store and the Giant Book Sale store were all in 1130, most recently occupied by H H Gregg. 1120 where Stein Mart was is a different storefront.