Archive for the 'amusement' tag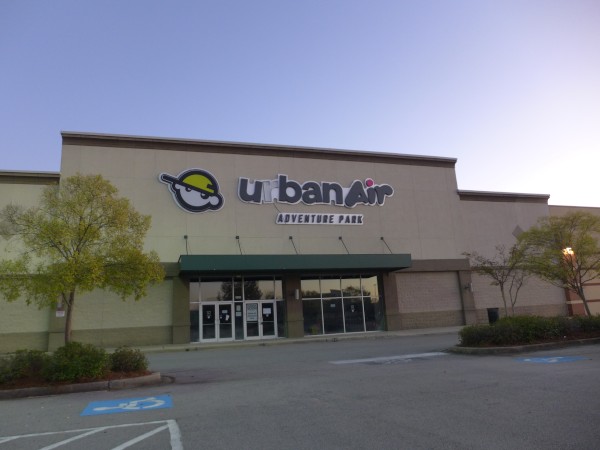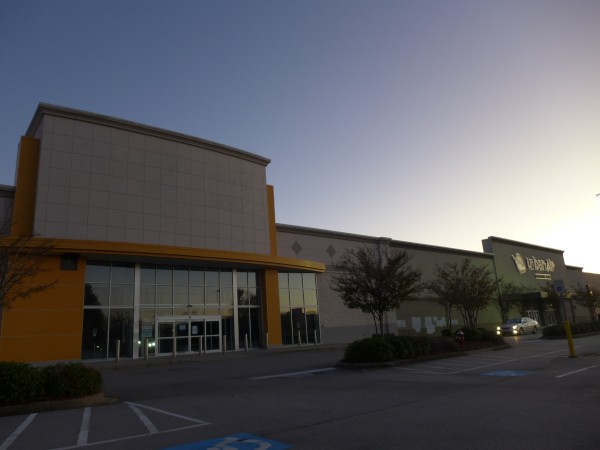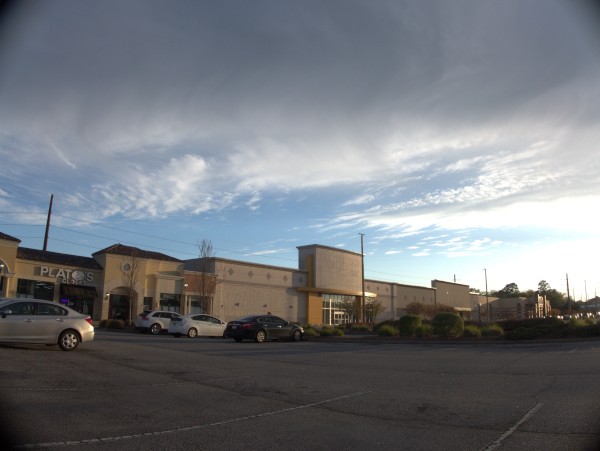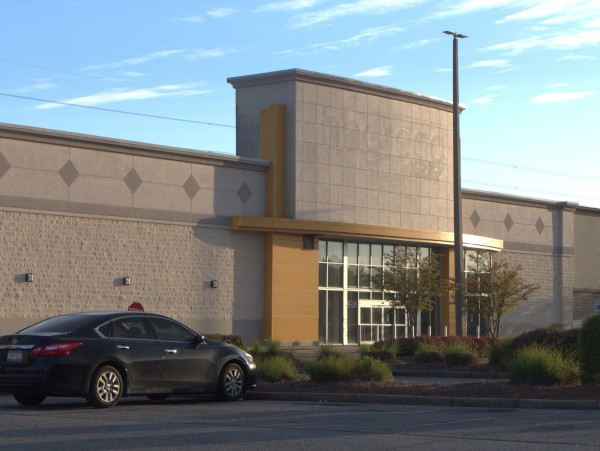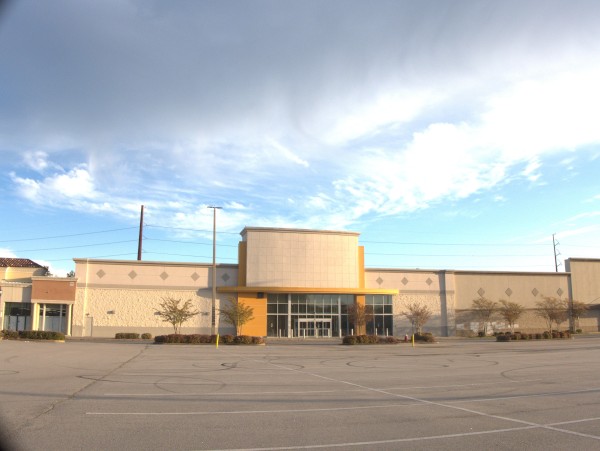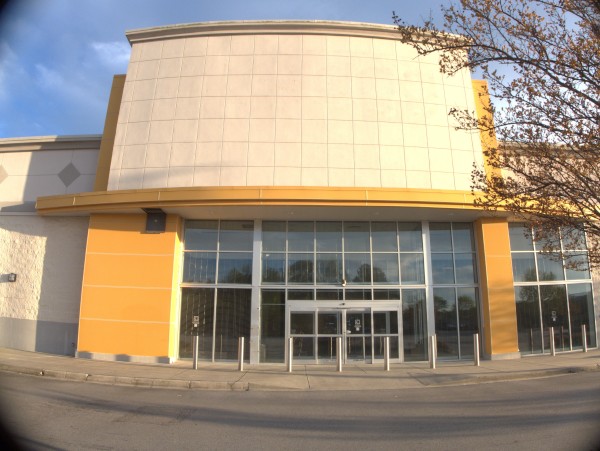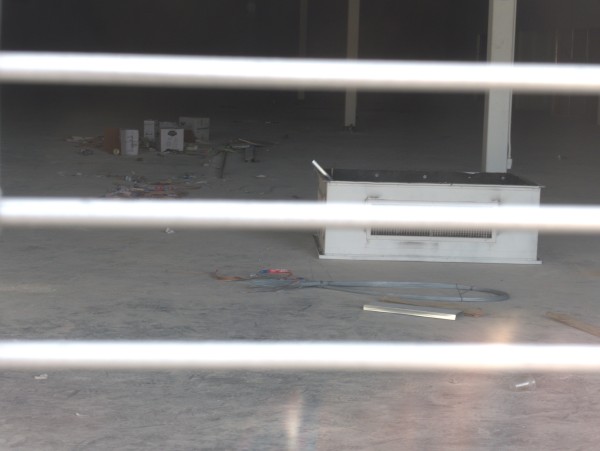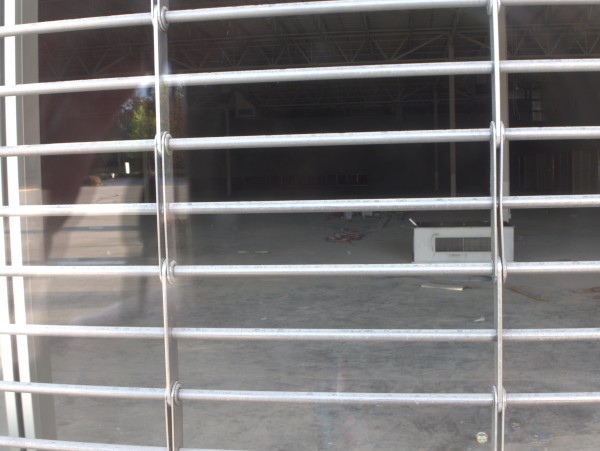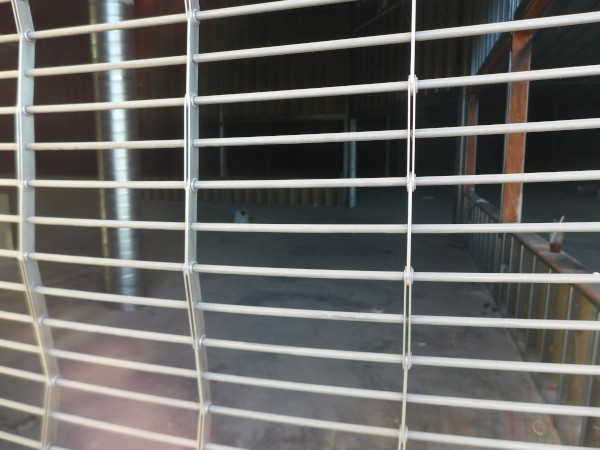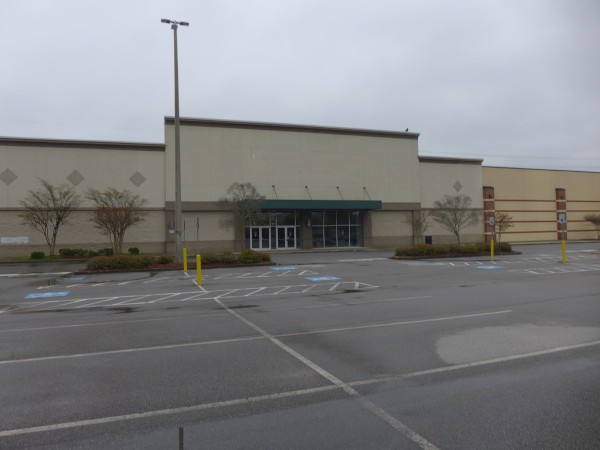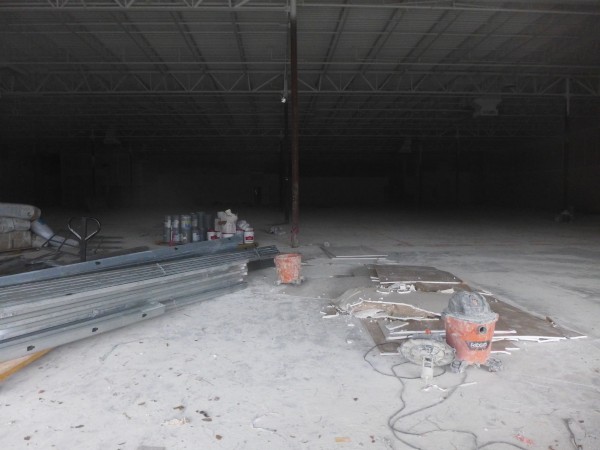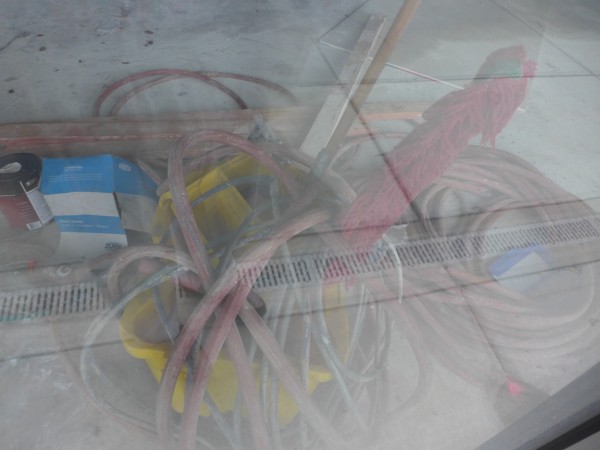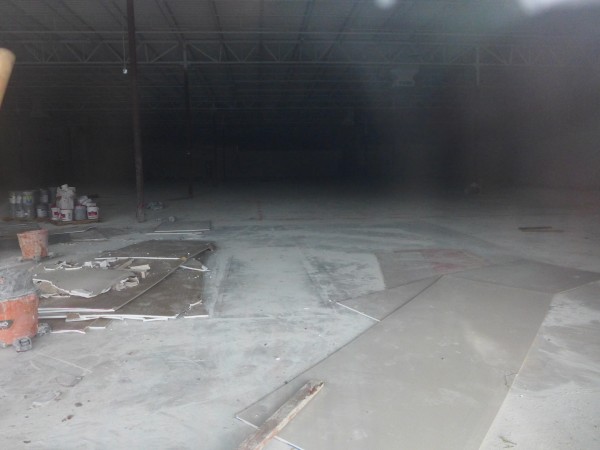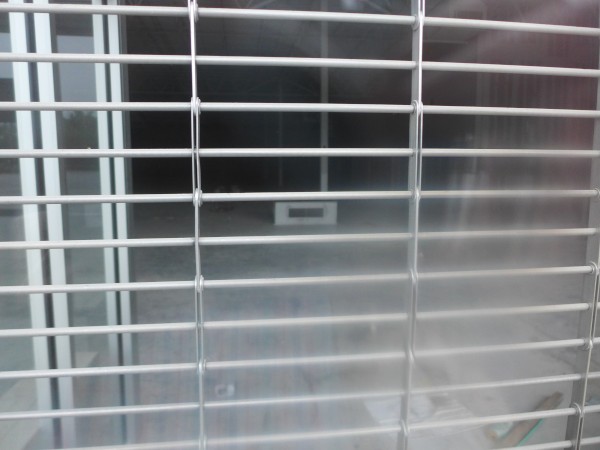 Urban Air was to open a trampoline & "adventure" park in the old H.H. Gregg & Steinmart spaces in Columbiana Station on Bower Parkway sometime in the Winter of 2019/2020. You can see the announcement on the company site here and the coresponding story in The State here.
Well, these things always run a bit behind, and as it turned out, early 2020 was possibly the worst time since the Depression to open such a venture, and it never happened, although they were still trying as late as 2021.
There is still a Facebook page for the proposed attraction, but looking inside the two storefronts, either nothing has happened (which seems unlikely), or all the infrastructure has been ripped out. In the meantime, Altitude has opened on Garners Ferry, and Stars & Stripes on Lake Murray Boulevard, so I don't hold out much hope for anything happening here.
(Hat tip to commenter Lone Wolf)
UPDATE 31 August 2023: Found two pictures with the branding on the storefront and added them in positions 1 & 2.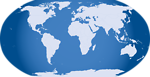 Posted at 1:03 am in Uncategorized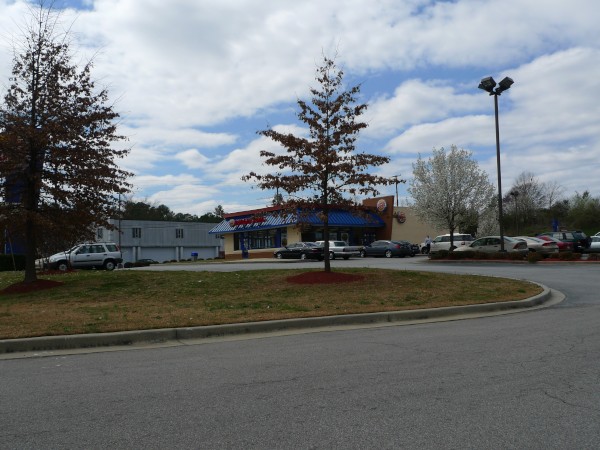 Before the Burger King was built, this lot, on Trenholm Road near Dent Middle School was once a go-kart track. It was a pretty loud and noisy business for a rather staid street, and you have to wonder how Arcadia Lakes and the other businesses in the area felt about it. On the other hand, I can't actually ever remember seeing any of the cars in motion. They were there for a number of years, and must have had customers, but I can only recall driving by and seeing the track and karts, not hearing anything or seeing any races in progress..
I wouldn't have minded going myself, but at the tme, I was perpetually broke, and while riding the karts would have been fun, picking up the latest Perry Rhodan space opera at Capitol Newsstand was a lot higher on my expense priority list.
After the go-kart track closed, the main building was used for another several years as a "Pet Vac" center. I always assumed that to be "pet vaccination", but I suppose it could have been for hoovering up dusty cats instead -- I never went in to see either way.
After the Burger King was built, it closed down for a long time due to a dispute between the local franchise owner and Burger King Corporate. In fact, all Columbia area BKs were shut down during that time, and some of them never came back.