Posted at 1:03 am in Uncategorized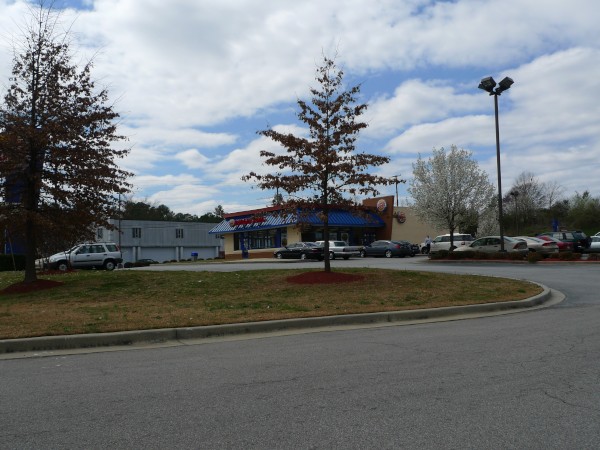 Before the Burger King was built, this lot, on Trenholm Road near Dent Middle School was once a go-kart track. It was a pretty loud and noisy business for a rather staid street, and you have to wonder how Arcadia Lakes and the other businesses in the area felt about it. On the other hand, I can't actually ever remember seeing any of the cars in motion. They were there for a number of years, and must have had customers, but I can only recall driving by and seeing the track and karts, not hearing anything or seeing any races in progress..
I wouldn't have minded going myself, but at the tme, I was perpetually broke, and while riding the karts would have been fun, picking up the latest Perry Rhodan space opera at Capitol Newsstand was a lot higher on my expense priority list.
After the go-kart track closed, the main building was used for another several years as a "Pet Vac" center. I always assumed that to be "pet vaccination", but I suppose it could have been for hoovering up dusty cats instead -- I never went in to see either way.
After the Burger King was built, it closed down for a long time due to a dispute between the local franchise owner and Burger King Corporate. In fact, all Columbia area BKs were shut down during that time, and some of them never came back.
5 Responses to 'Go Kart Track / Pet Vac Center, Trenholm Road: 1980s'
Subscribe to comments with RSS or TrackBack to 'Go Kart Track / Pet Vac Center, Trenholm Road: 1980s'.
Leave a Reply