Archive for the 'fashion' tag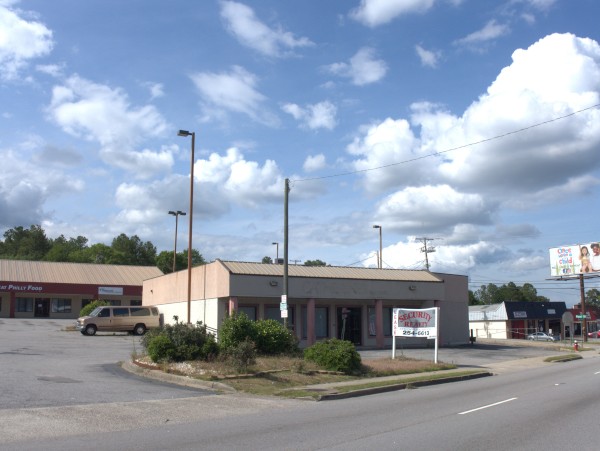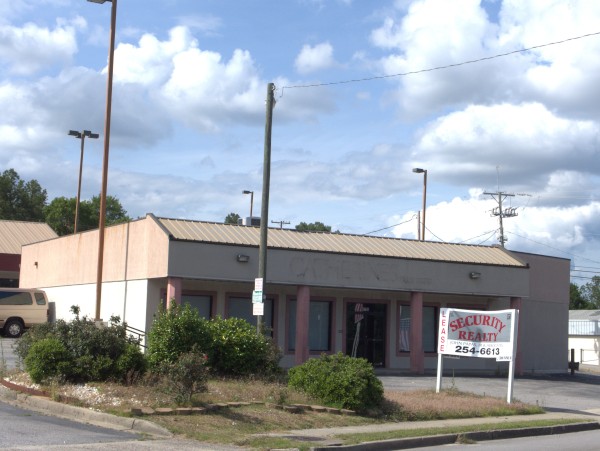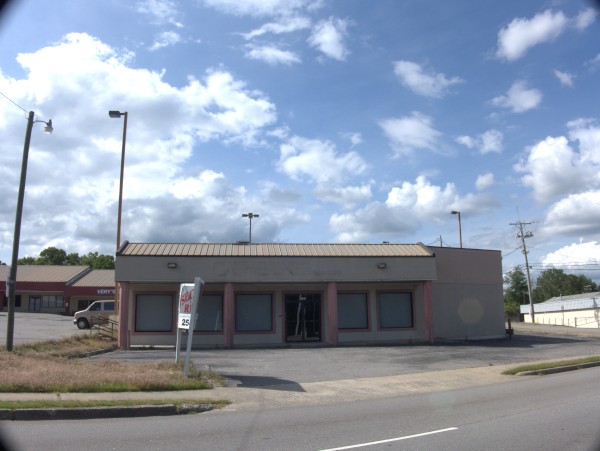 Catherine's dates back to at least 1960 and started in Memphis in 1960 when Catherine Weaver sold her Catherine's Stout Shop to Ralph Levy..
I remember the name Catherine's Stout Shop, so I suspect they must have operated under that label in Columbia when I was growing up. Along the way it seems there were a lot of buyouts and mergers, and the chain, now more gently named, is part of the Ascena Retail Group along with Lane Bryant & Ann Taylor. The group is now apparently considering Chapter 11 bankruptcy as a result of the COVID-19 crisis. If they go that route, they are considering selling off Catherine's and two other labels.
As far as I can tell though, the closing of this particular store, on an outparcel in the Very's strip mall, had nothing to do with COVID, as they had time to adverise and hold a 40% off sale around February of 2020.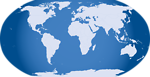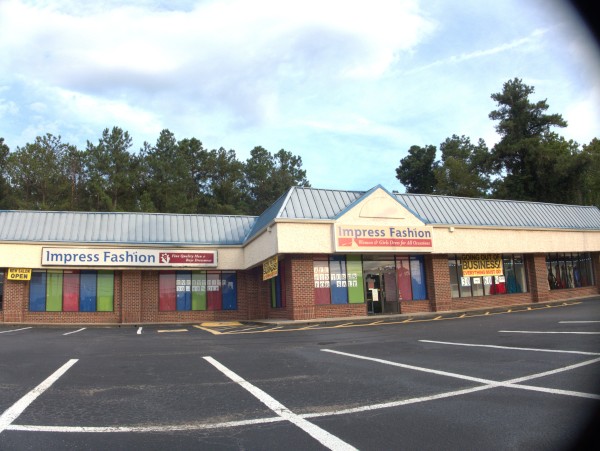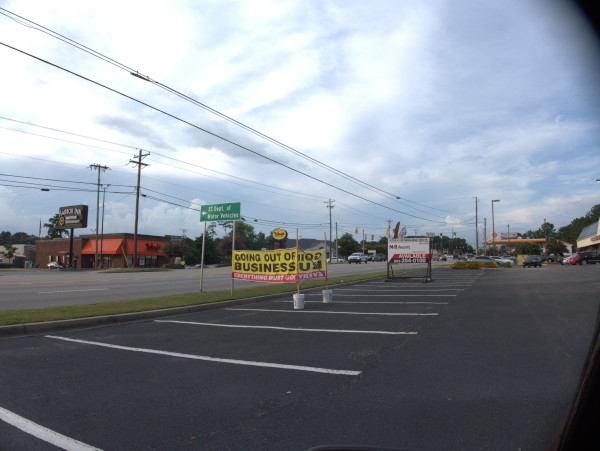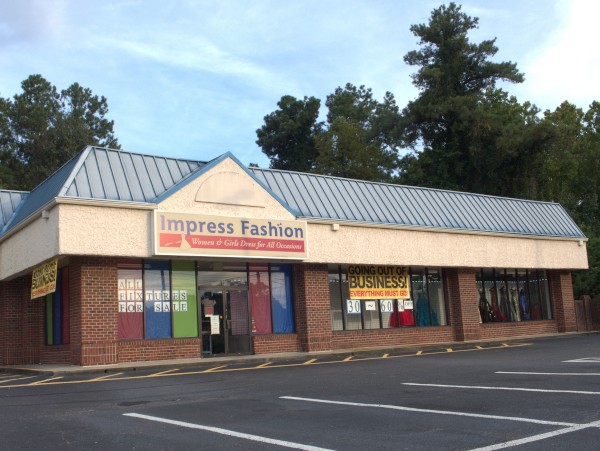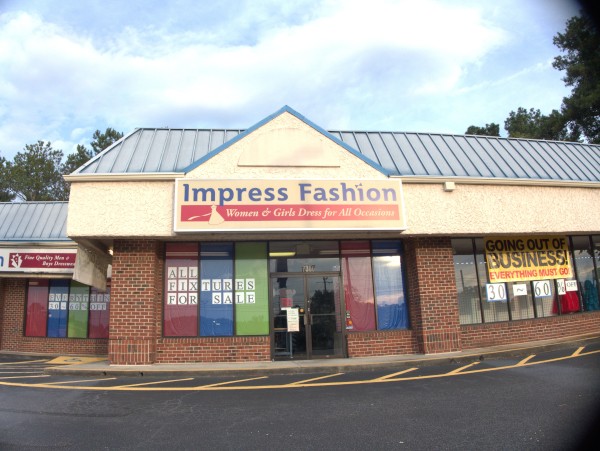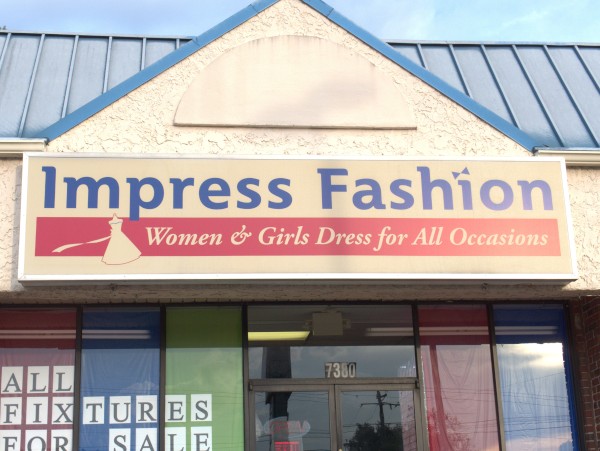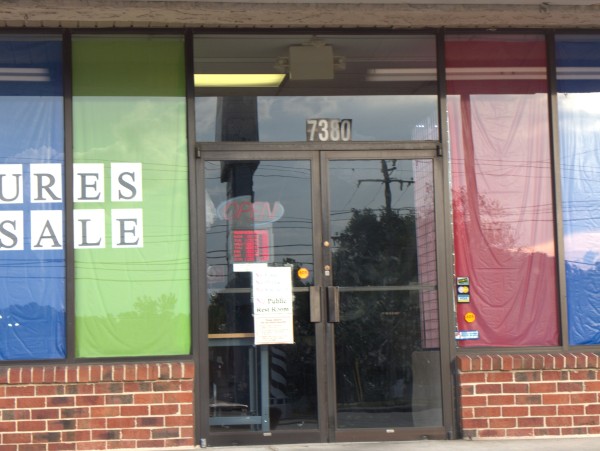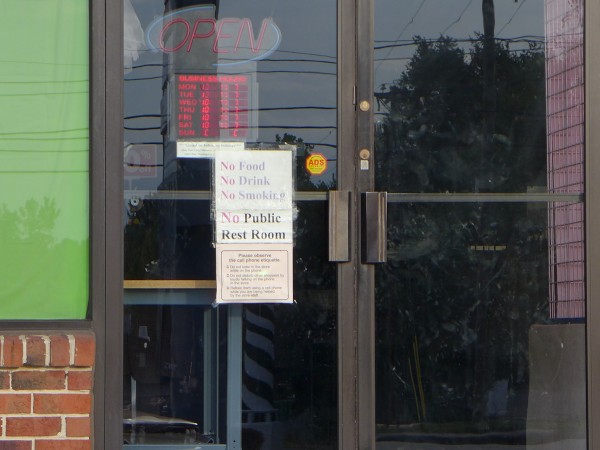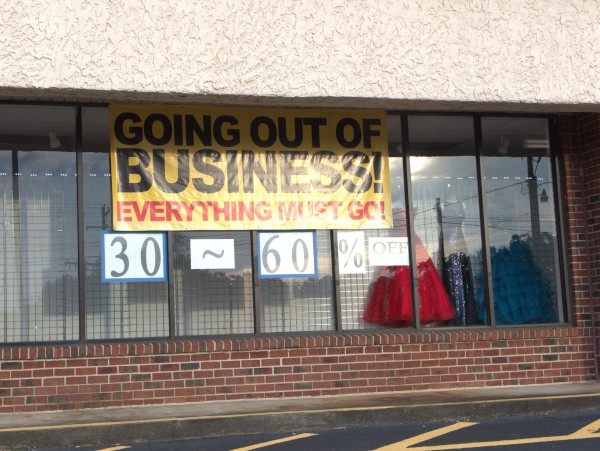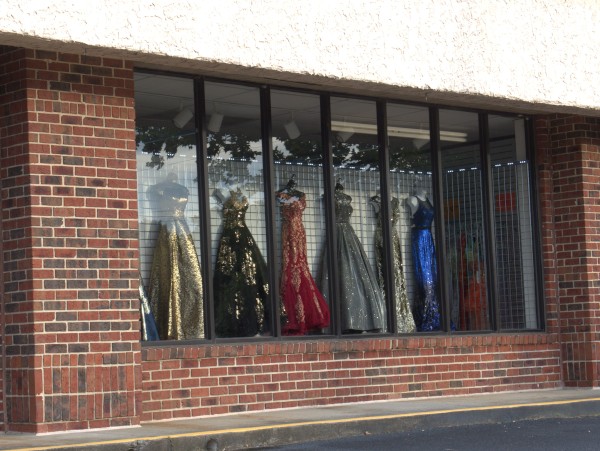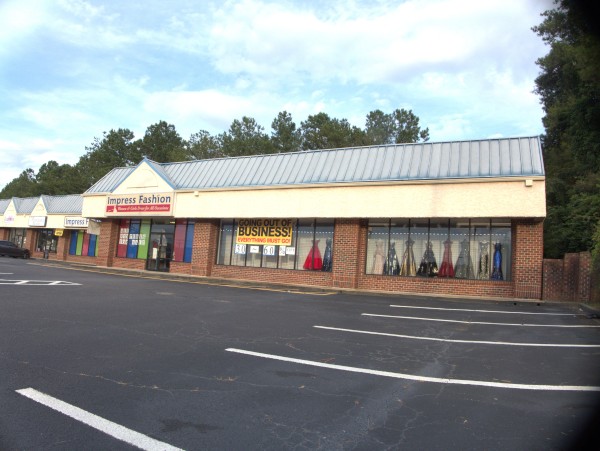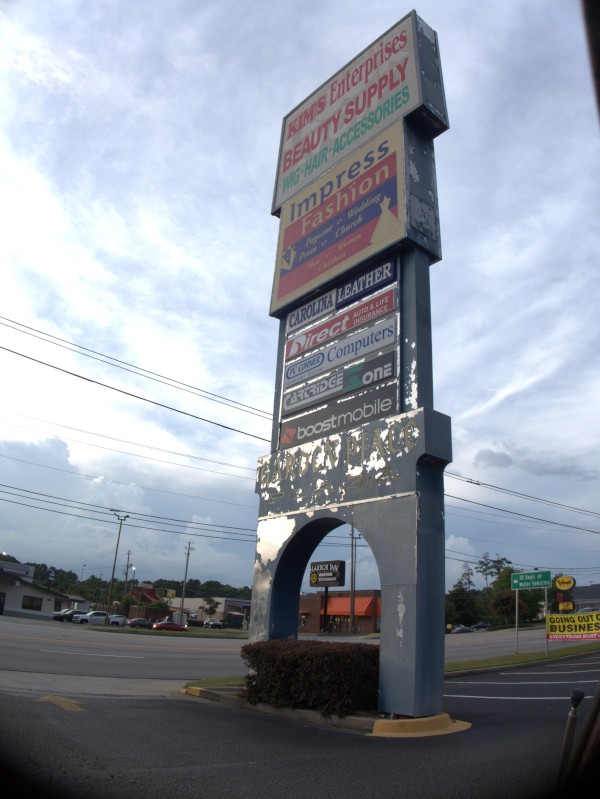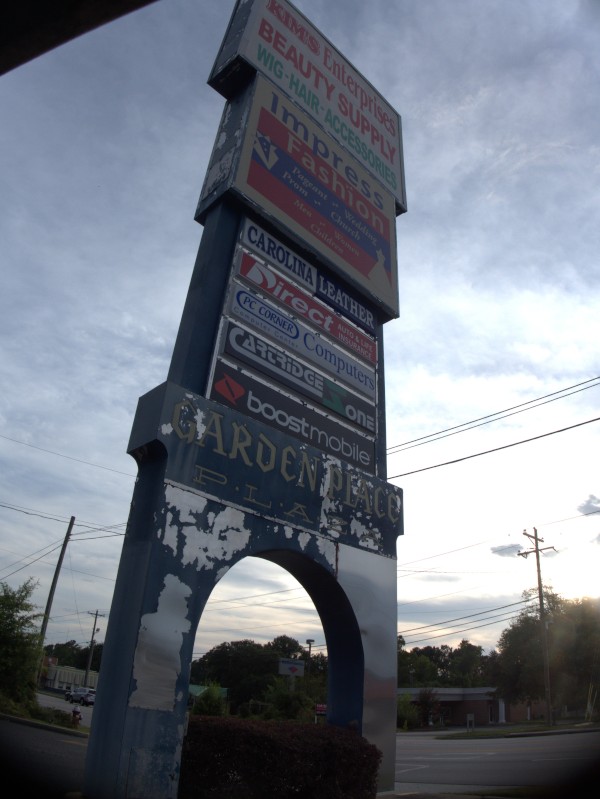 This place caught my eyes many years ago for an odd reason: The name Impress.
As it happens, I worked for many years with a brand of laser printer called Imagen (since bought out by QMS). We had many of these printers from a former contract, and used to deploy them on new contracts wherever a laser printer was wanted. Unfortunately, the printers did not support HP PCL or Adobe PostScript, they only supported their own proprietary page description language called.. IMPRESS, which very little software supported. In practice, we mostly had to use them in daisy-wheel printer emulation mode.
None of which has anything to do with this store, of course. As I said, it has been here for quite a while and is now running a final clearance sale, so if you need some prom formal wear, or a bridesmaid dress, now might be the time to go looking.
(Hat tip to commenter Andrew)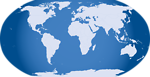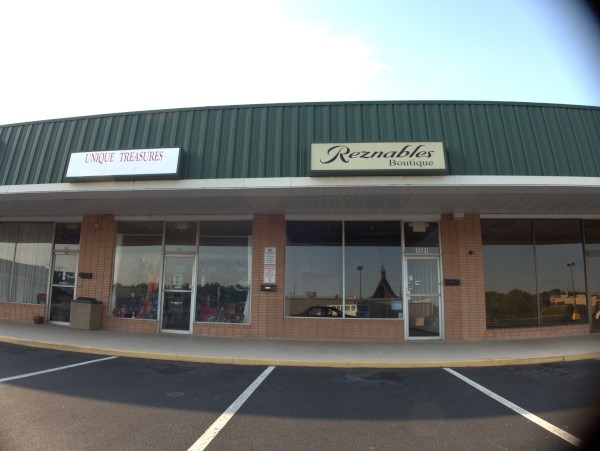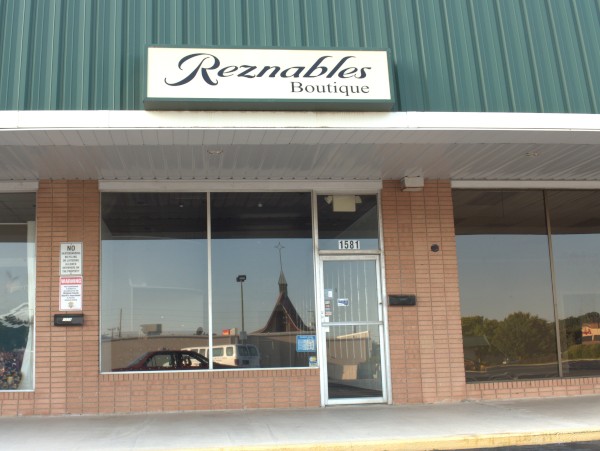 I noticed this empty storefront in Boozer Shopping Center the other day. I know they were licensed for business here in 2014 but don't see any other information about this shop.
However, they were either a branch of a Greenville operation, or moved to Greenville, and you can see their colorful clothes here, here and here.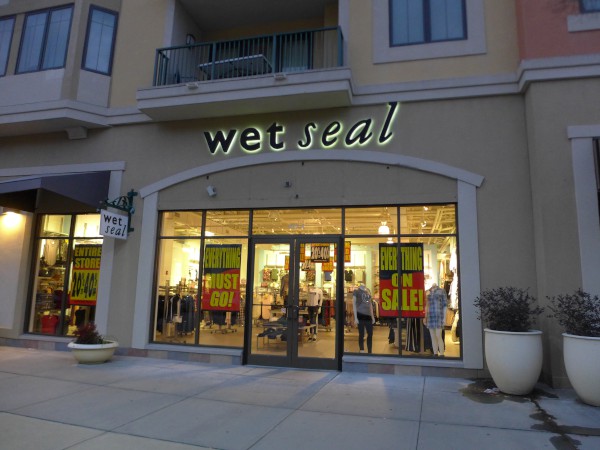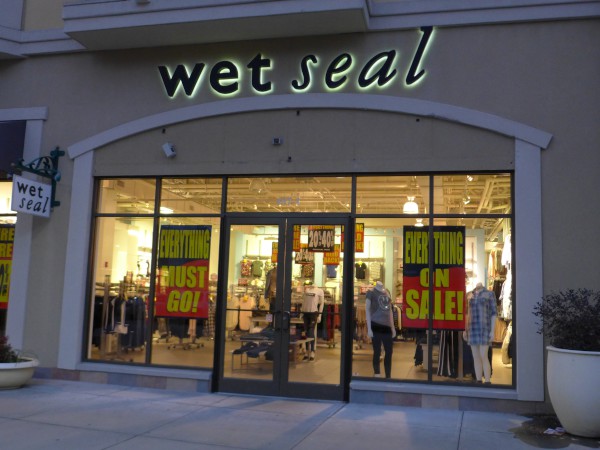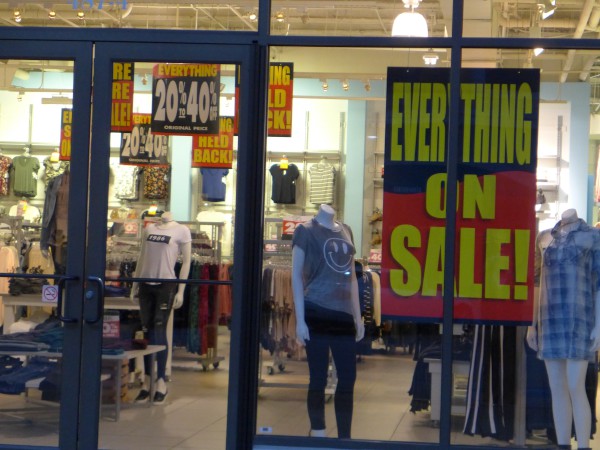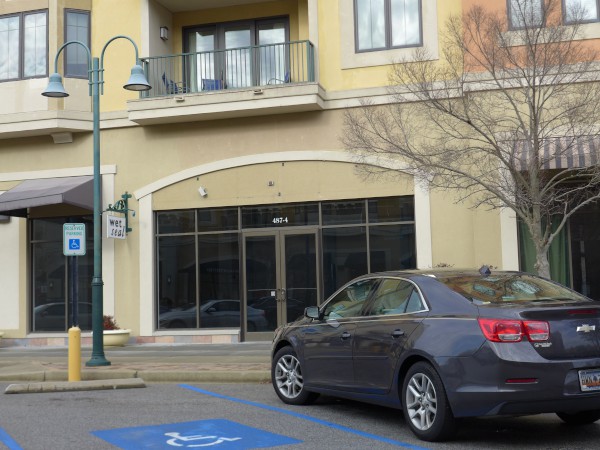 Well, the last time I drove out to Sandhill, I got a picture (above) of the vacant Wet Seal storefront so that I could add it as an update to the Wet Seal post, which I distinctly remembered making..
Except that apparently never happened..
So anyway, Wet Seal has closed. The teen retailer went into bankruptcy in 2015, and never really made a go of it again after coming out. Business Insider has the story. The final closing was announced on 20 January 2017, and the first pictures were taken on 29 January, so I would suspect the end came for this store in early or mid February.
Somebody has bought the web site, but it's not clear exactly for what.
Given the amount of unleased space like this in Village At Sandhill proper, I was surprised to still see new buildings going up, as was discussed briefly in the comments for Family Christian Stores.
(Hat tip to commenter James R)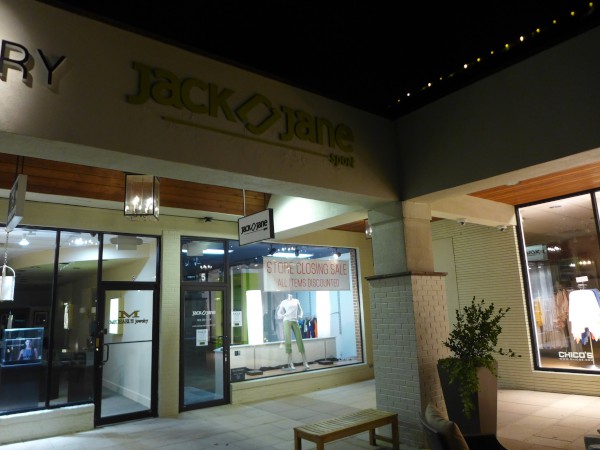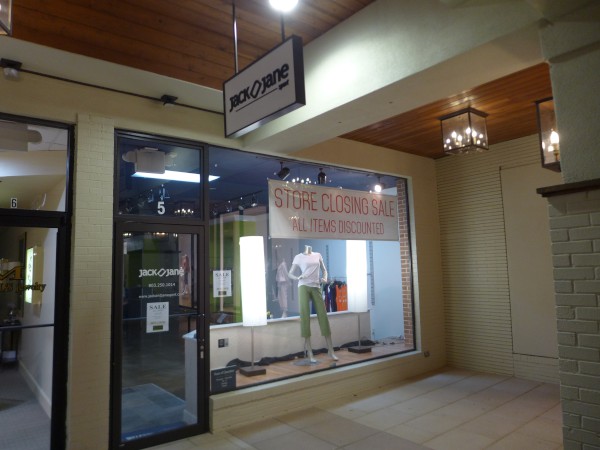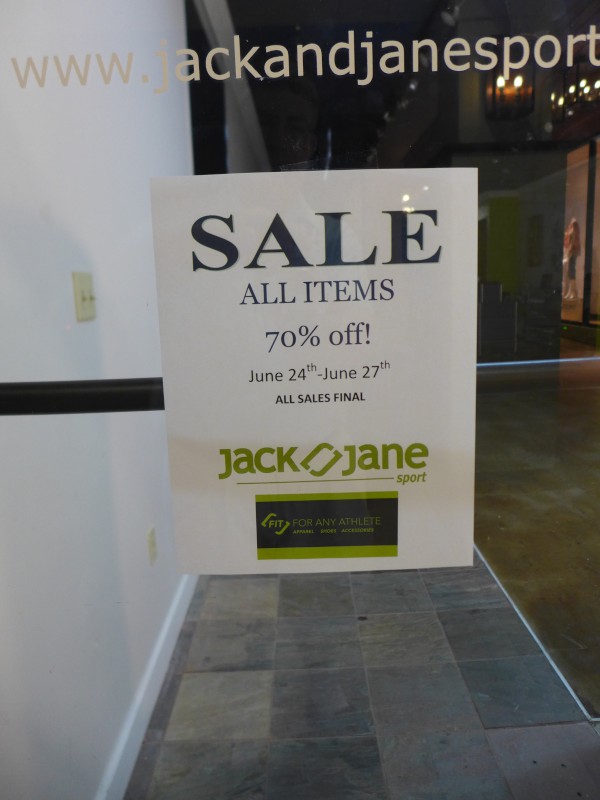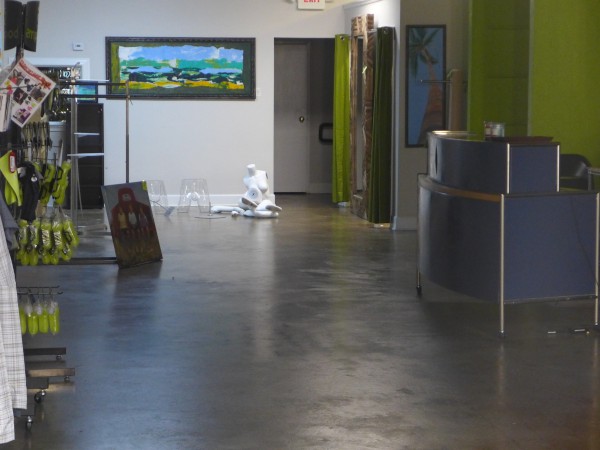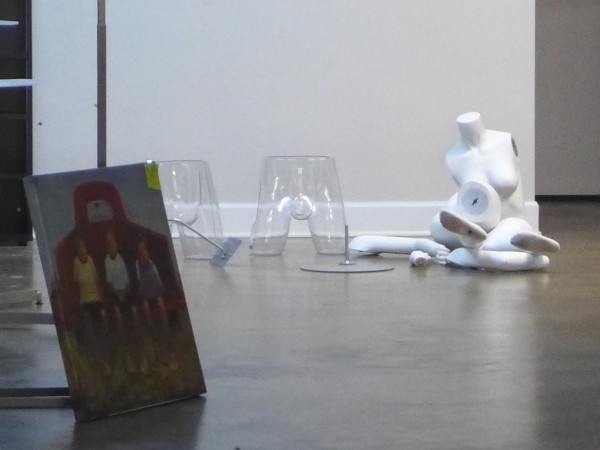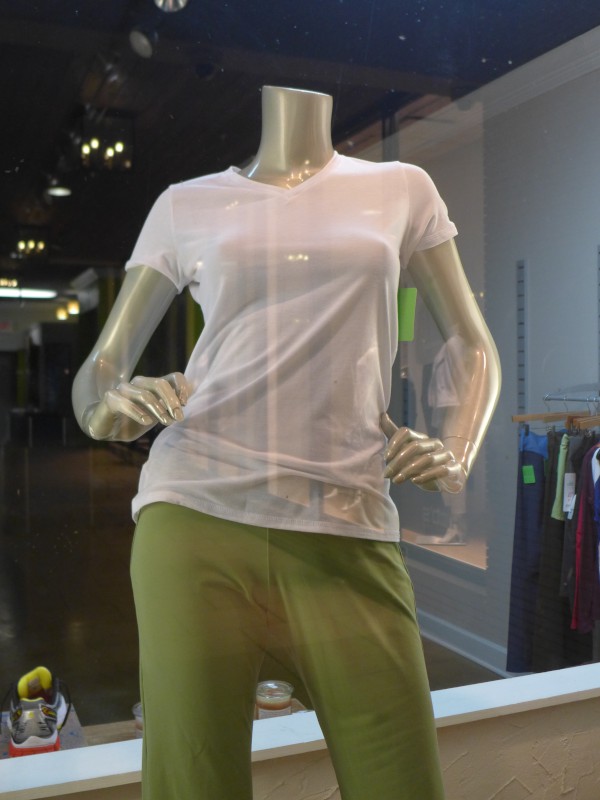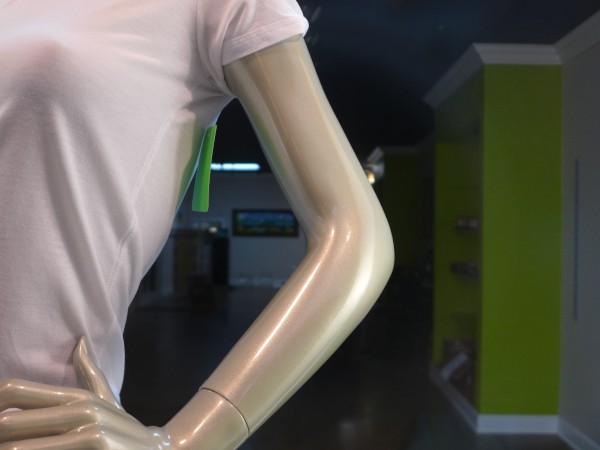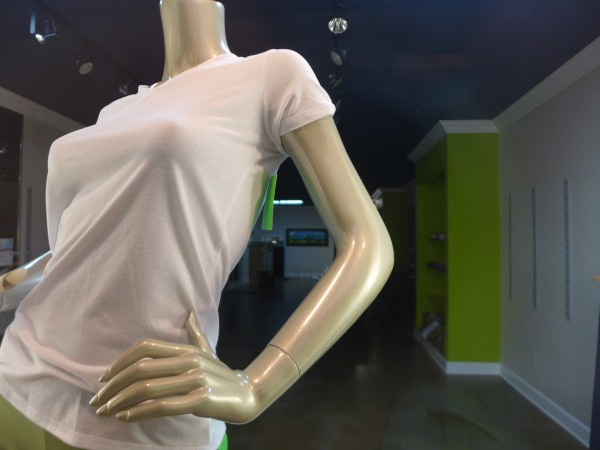 Commenter mamarose notes the upcoming closing of Jack and Jane Sport in Trenholm Plaza.
I have to admit that since I don't like clothes shopping and since nobody has ever mistaken me for someone who does sports, I couldn't place this storefront in my mind and had to drive around the plaza looking for it. In the event, it turns out to be in the suite formerly occupied by La Bag Lady which closed in 2012.
It appears to be chilly in there.
(Hat tip to commenter mamarose)
Posted at 12:50 am in Uncategorized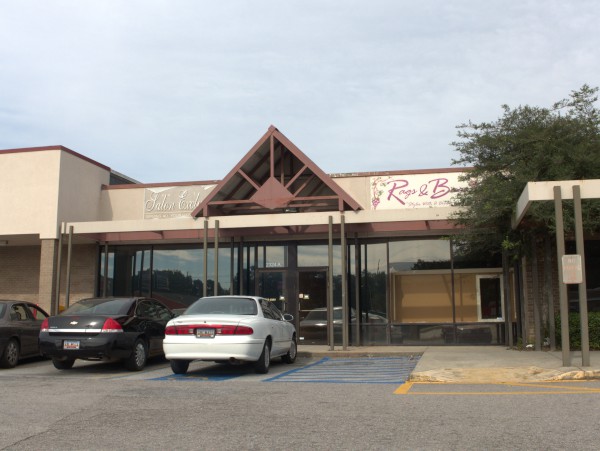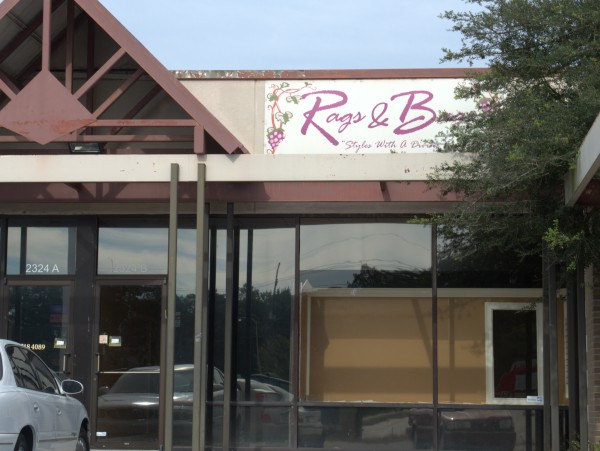 The web site is still up, but it appears that fashion botique Rags & Bags With Style in the Food Lion / Rite Aid plaza on Decker is now gone.
I like the "look" of this plaza, which has a bit of a retro feel, probably because it actually is retro.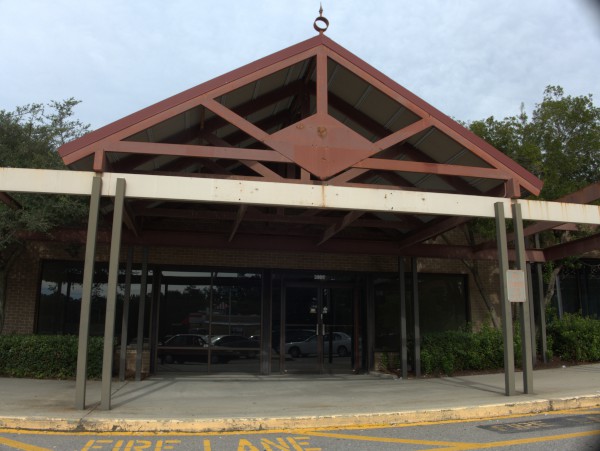 Posted at 12:26 am in Uncategorized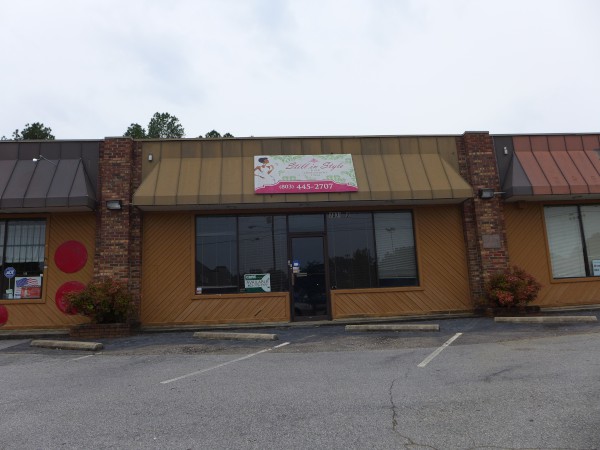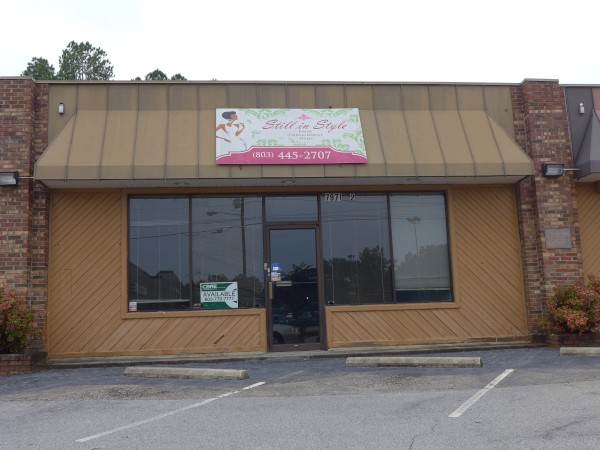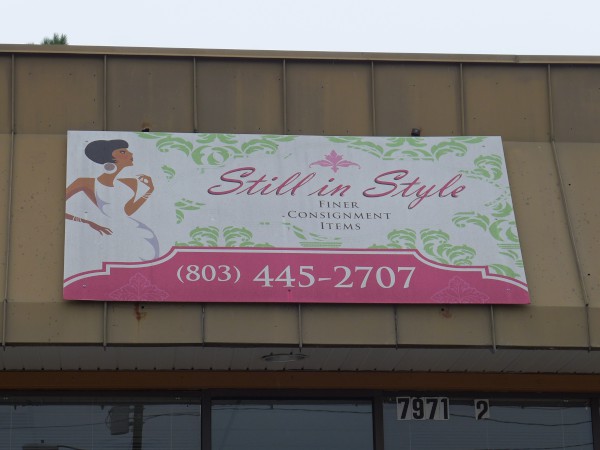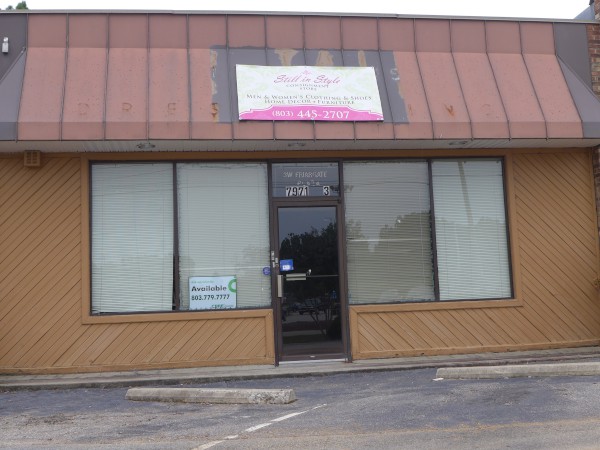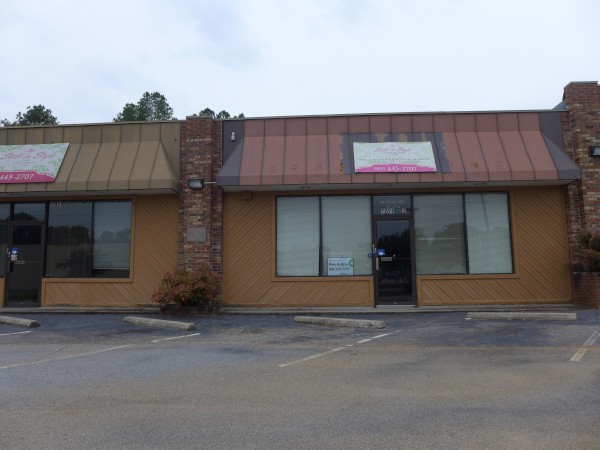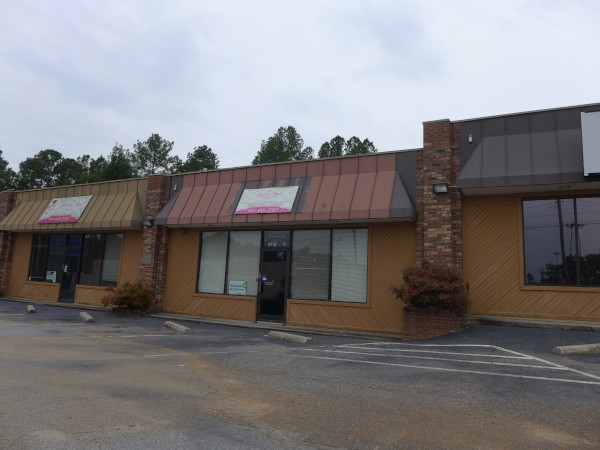 Here's a two suite consignment shop in the little Irmo strip that has figured so often here over the past week or so. One more, and I think we're done..
Posted at 11:03 pm in Uncategorized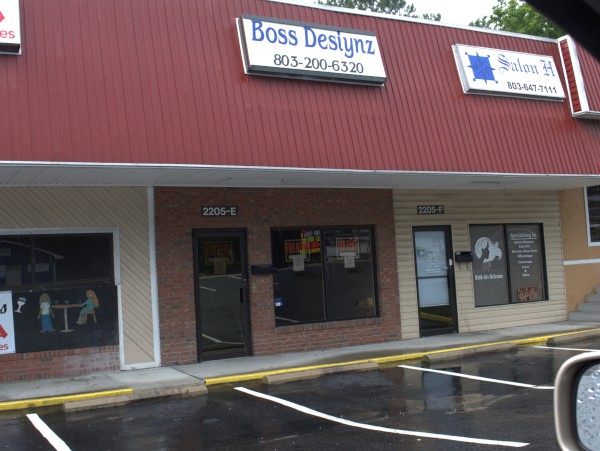 Here's another "rainy day, don't get out of the car" posting -- it's been that kind of month!
I don't really know anything about this little storefront on Decker. From the sign and spelling, I'm guessing it was an urban fashion store. Also obviously (again from the sign) they had a telephone, but I'm unable to find them in any recent phonebook, to make a good guess as to when they closed.
Posted at 11:30 pm in Uncategorized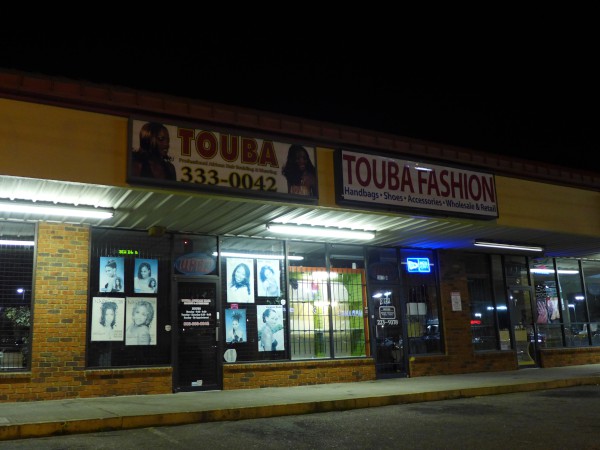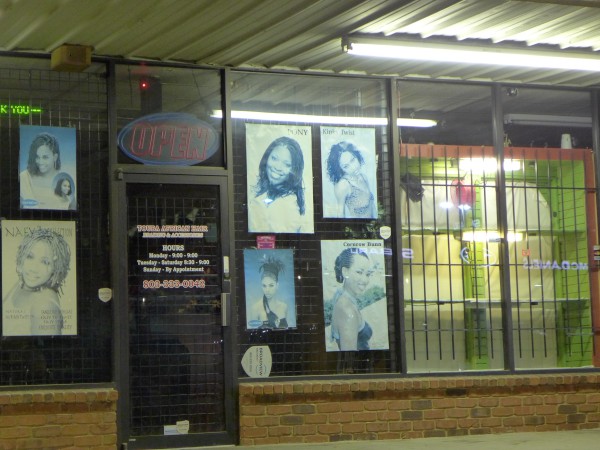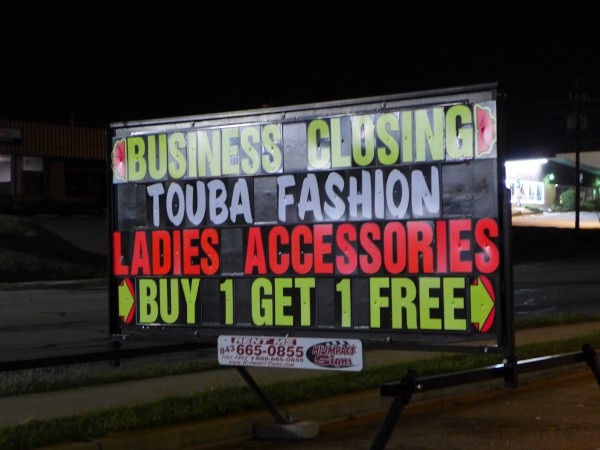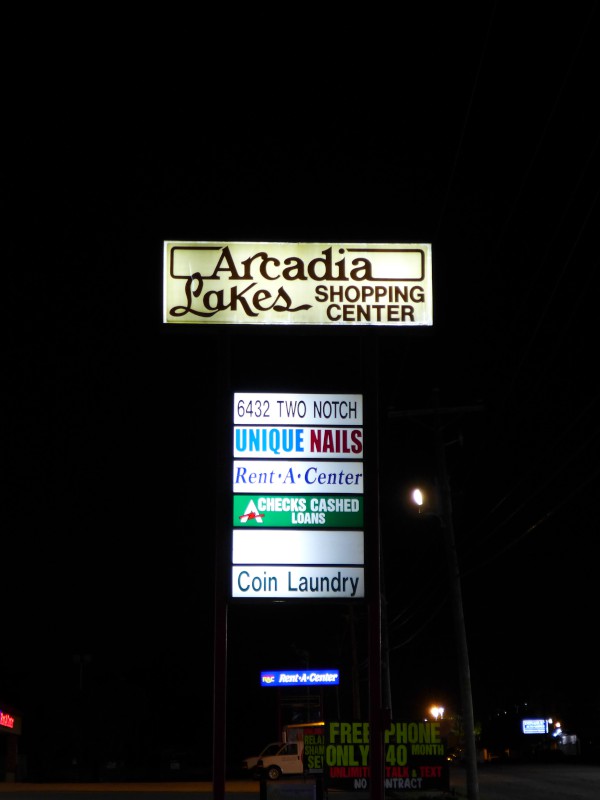 As I was driving Two Notch last night I noticed the roadside sign announcing the imminent closing of this fashion and hair braiding operation in the Arcadia Lakes Shopping Center. Looks like they are having a pretty good sale.
Posted at 12:04 am in Uncategorized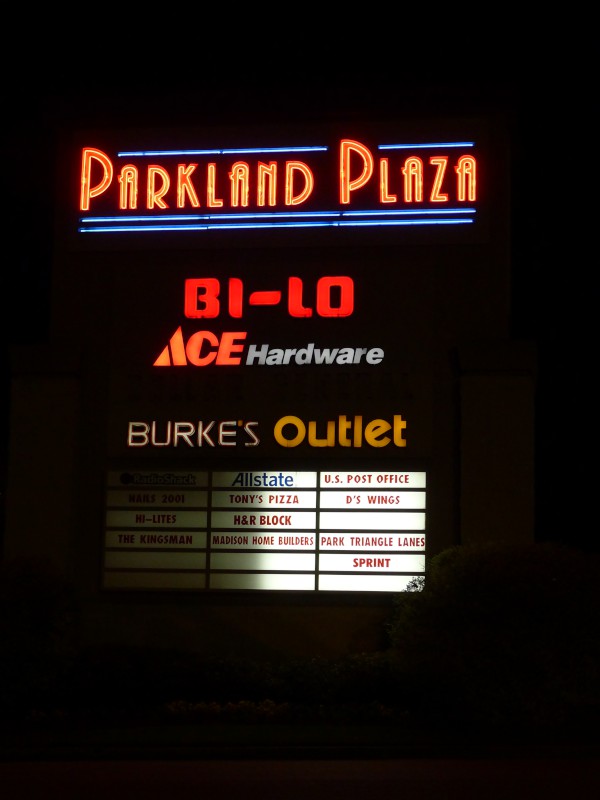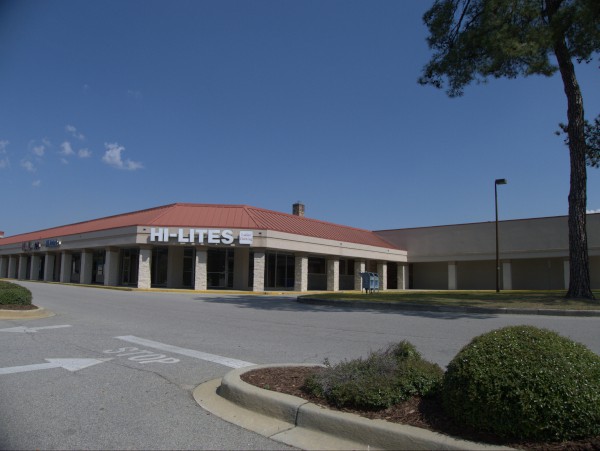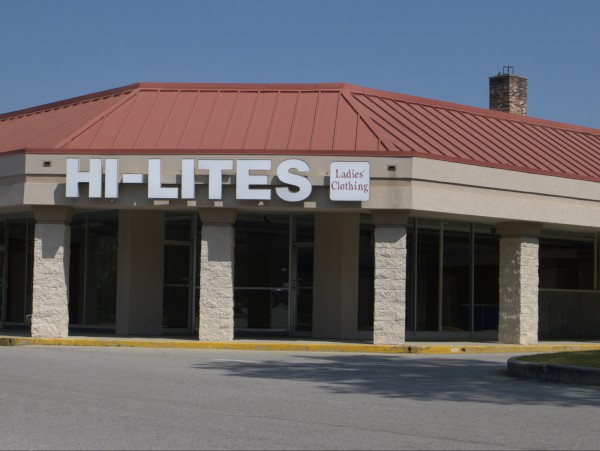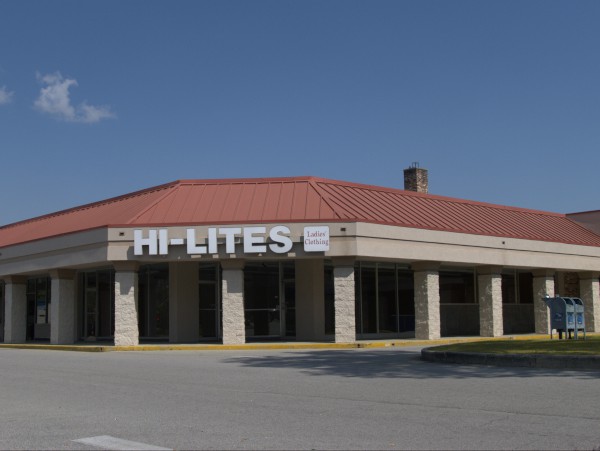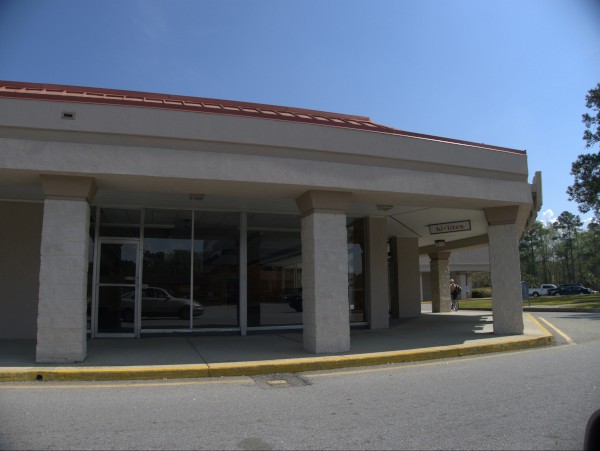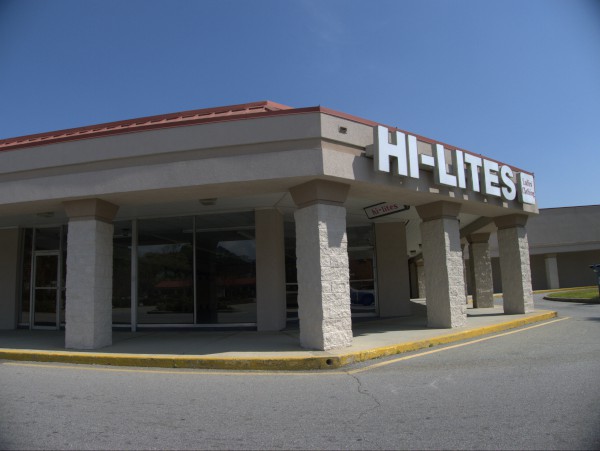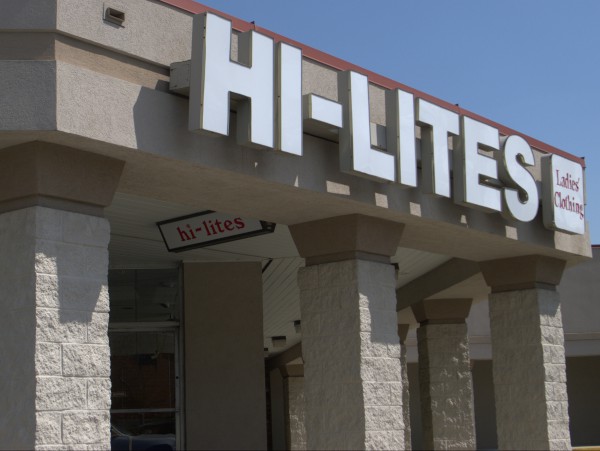 Hi-Lites Ladies'Clothing ("Name Brands At Outlet Prices") seems to mainly follow a small town strategy. Apart from this Cayce store, the chain's locator page lists the other Carolinas' locations as
Albemarle, Atlantic Beach, Clinton (NC), Laurinburg, Lincolnton, Monroe, Mount Olive, Newton, Sanford, Shelby, Whiteville, Bennettsville, Dillon and Lancaster
It's interesting that by putting their "Columbia" store in Cayce, they got a somewhat similar area, but inside a fairly major Metro. Of course, apparently it didn't work out for them.
Parkland Plaza had been on a bit of an upswing lately, with the Ace Hardware re-opening, and the Dollar Discount being replaced, but this closing and that of Dollar General (which I will probably get to soon) along with the continuing vacancy at the old Parkland Pharmacy/CVS site put the place back almost to square one.
(Hat tip to commenter tonkatoy)
UPDATE 4 April 2012 -- I went back when I could stop and got some better pictures: