Archive for the 'Fernandina Road' tag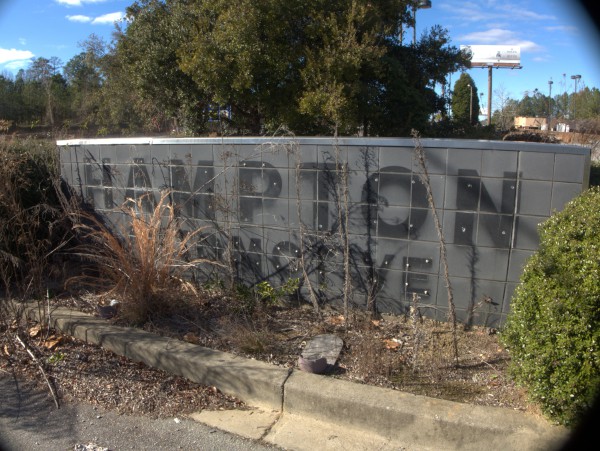 Well, a number of people have mentioned this place recently, and for that matter going back a good while, but for some reason, I just recently got around to visiting. It's quite a large and interesting property that is currently going to pot. I see from the real estate sign and LoopNet listing that it *is* on the market, but for whatever reason, it doesn't seem to be moving. Maybe $2,000,000 is just too much, though as I said it is a big property.
As nearly as I can tell based on this Facebook page, Hampton closed at some point between December 2013 and February 2014. In fact, we can corroborate with the Internet Wayback Machine, noting that the Hampton web site was up on 24 December 2013 and gone by 22 February 2014. (As an aside, it seems that phonebooks are less and less help for this sort of thing lately. For some reason the current Feb 2017 phonebook still has an active listing for Hampton..)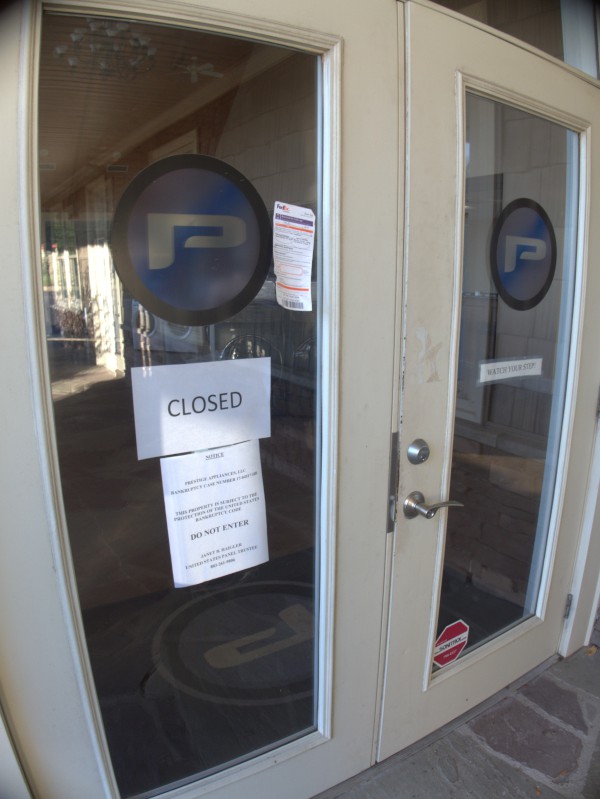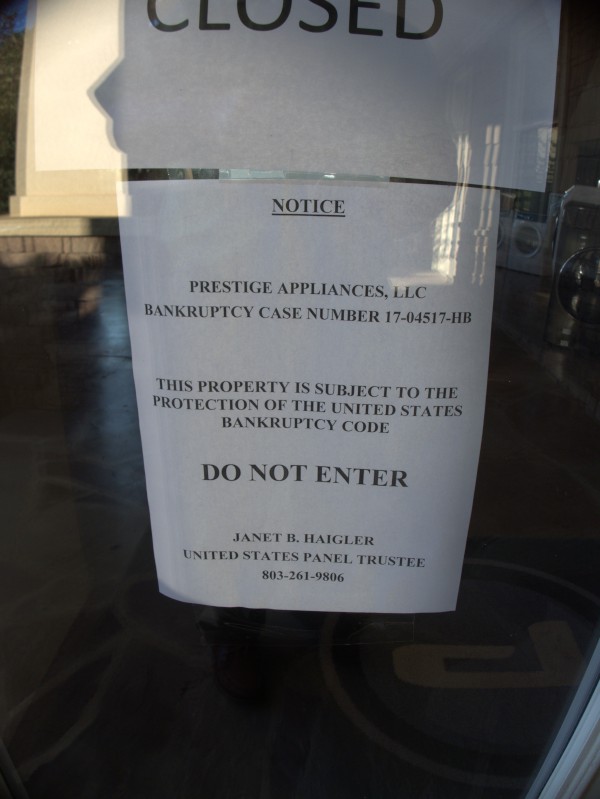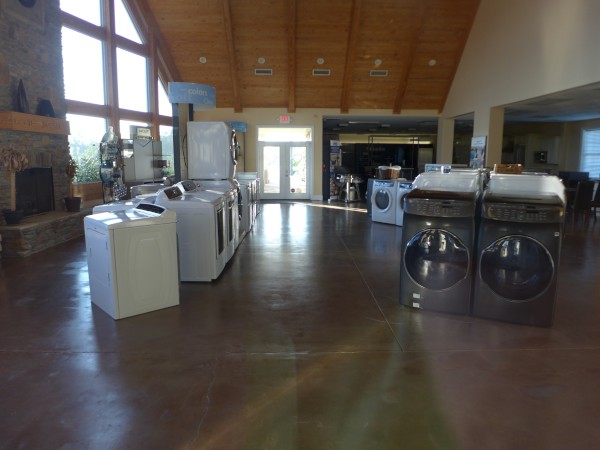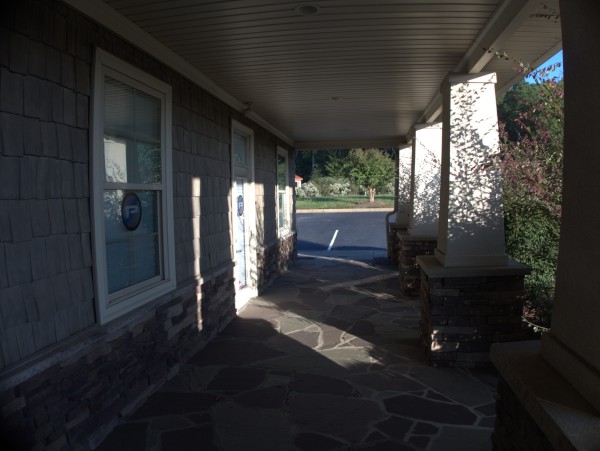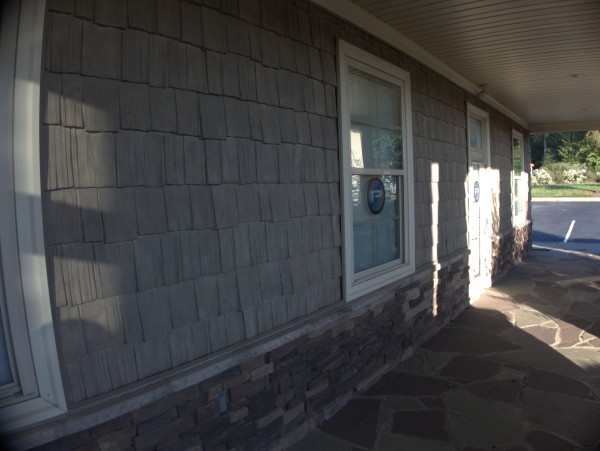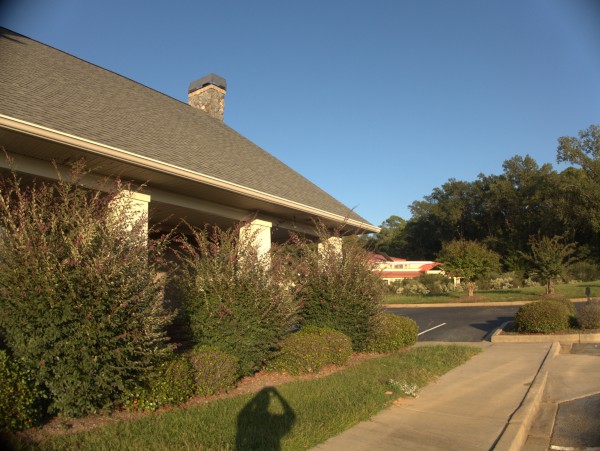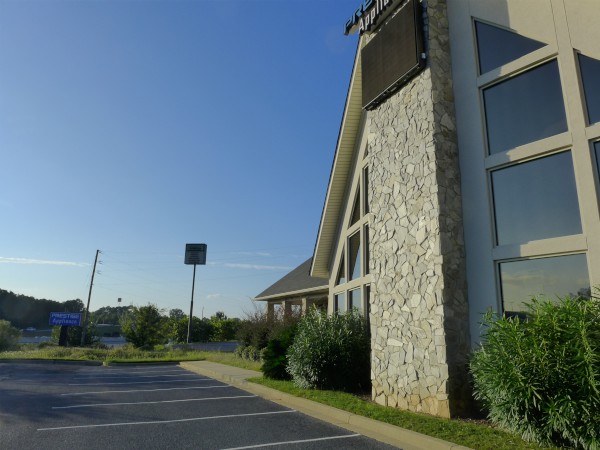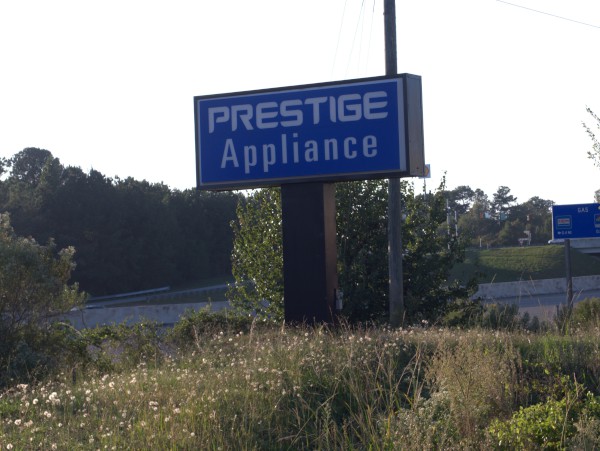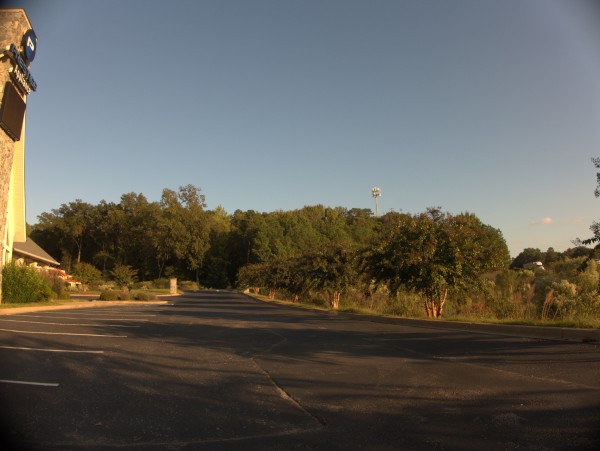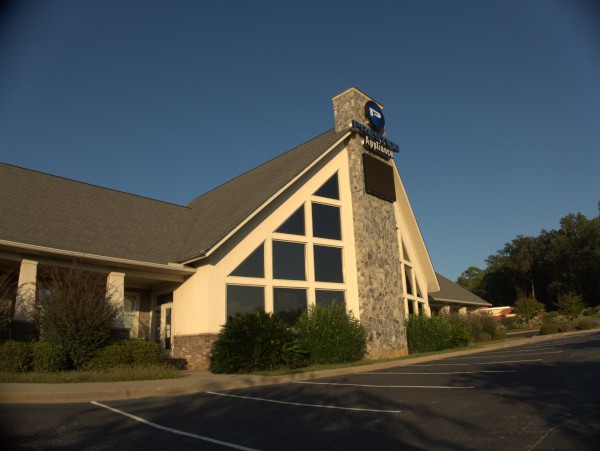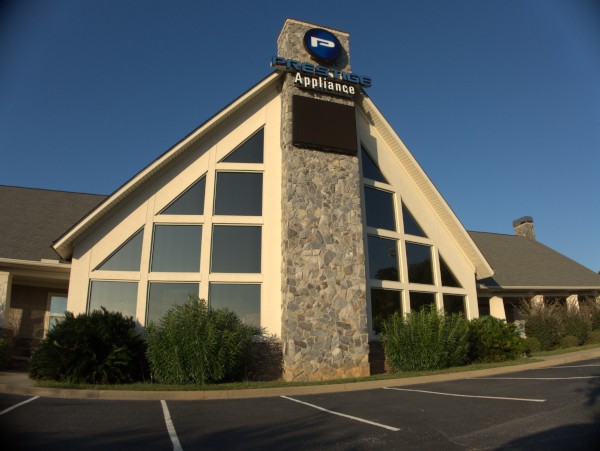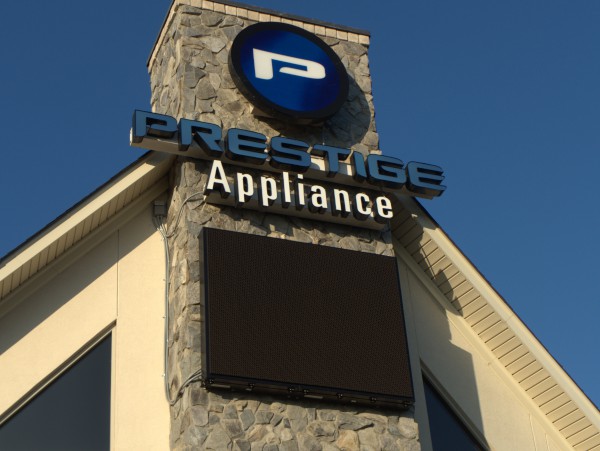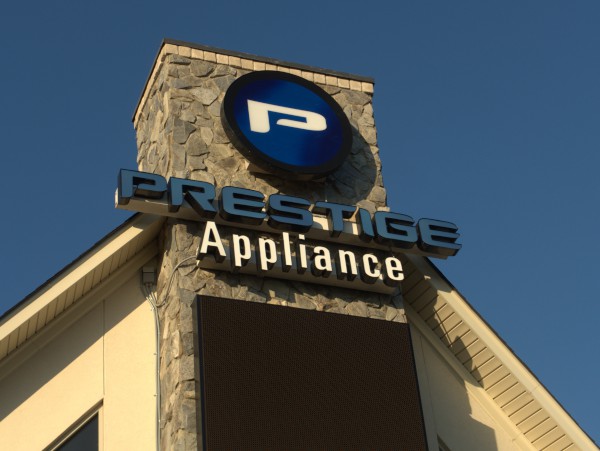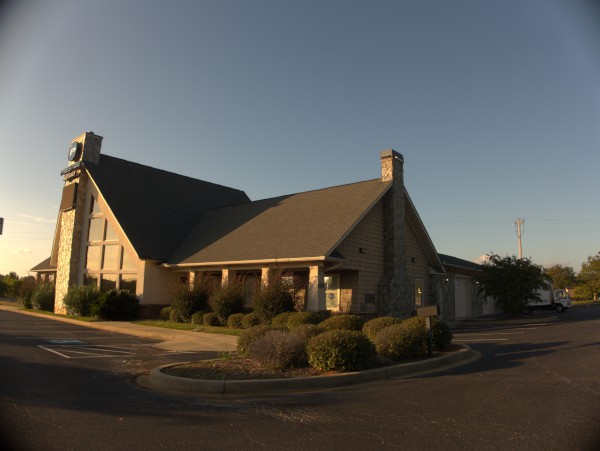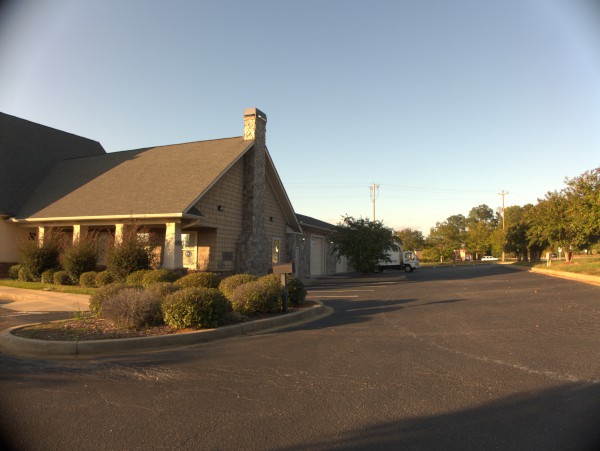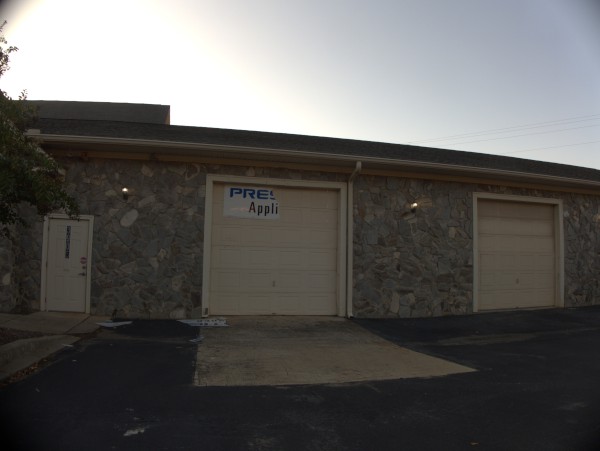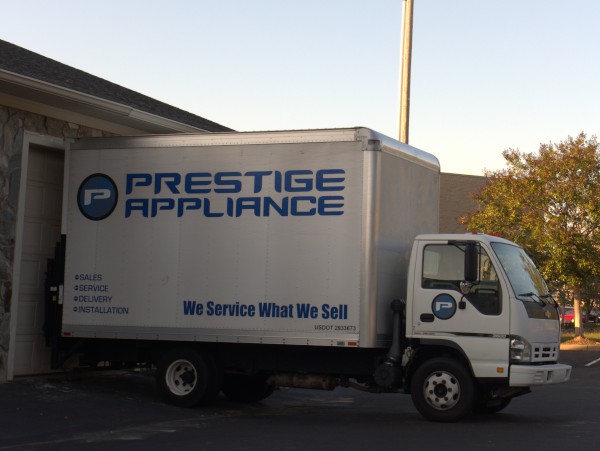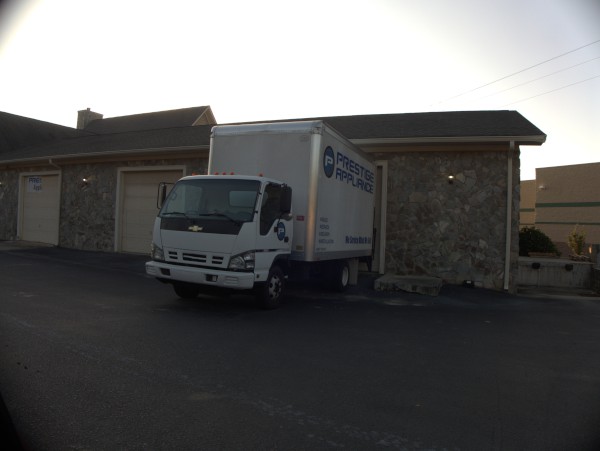 I blogged the relocation of Prestige Appliance from Sunset Boulevard to Fernandina Road in November 2014 when they moved into the former Fireplace Center.
Around the same time, they were building and opening a new store in Augusta. I'm guessing that they tried to do too much at the same time and got overextended. At any rate, as reported in The Augusta Chronicle, they declared Chapter 7 (simple liquidation) bamkruptcy on 7 September 2017.
I say "simple" liquidation, but apparently it is actually a bit more complicated than that since as you can see here, the merchandise and fleet are still intact at this location.
(Hat tip to commenter John)
UPDATE 15 January 2018 -- Drove by on 13 Jan 2018, and they were having a liquidation: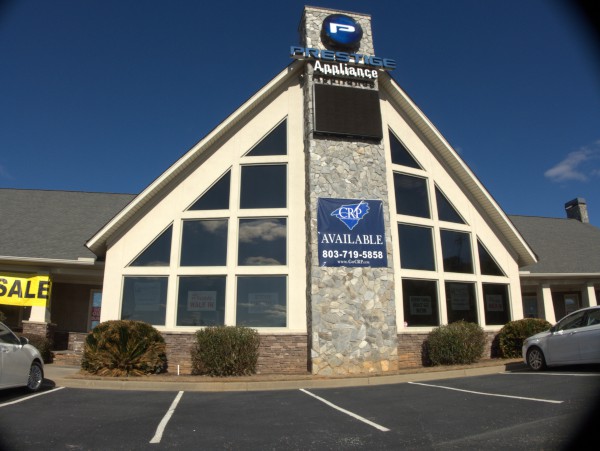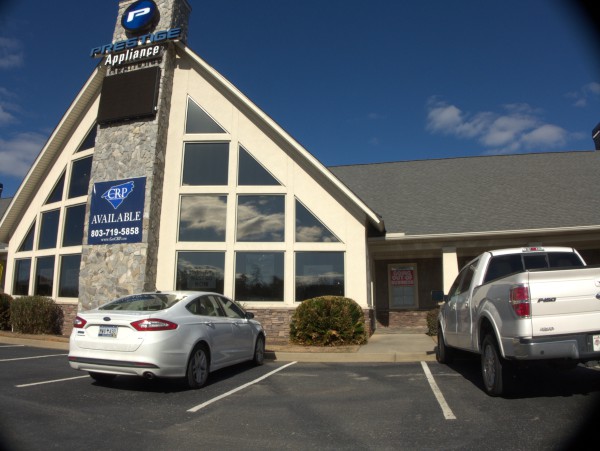 UPDATE 9 July 2018 -- Not a great picture (shot from I-26), but now Chocolate Factory & Coffee Shoppe: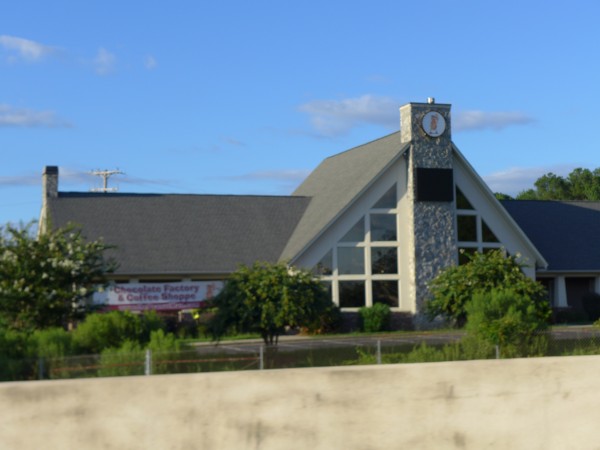 Posted at 2:20 am in Uncategorized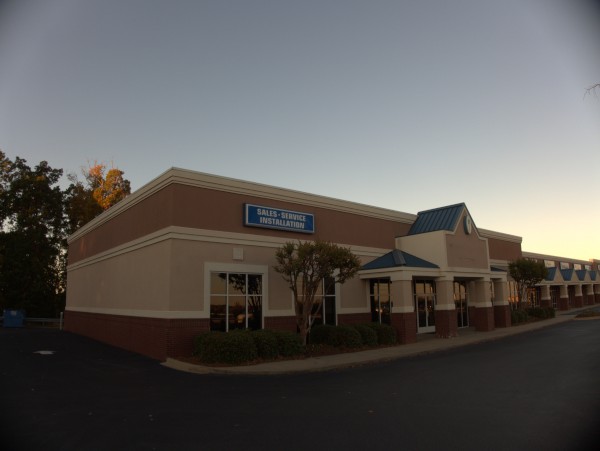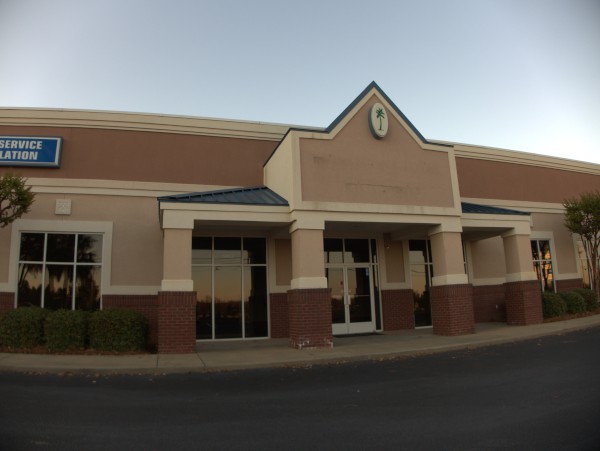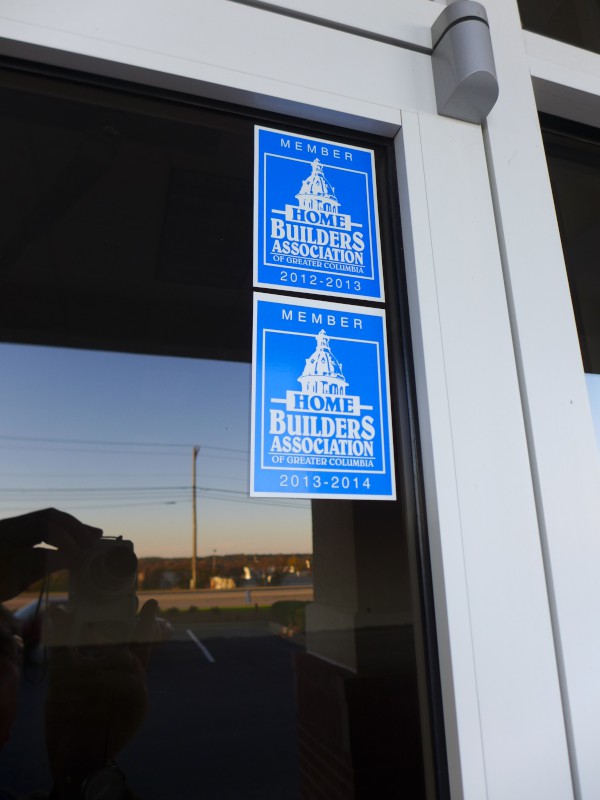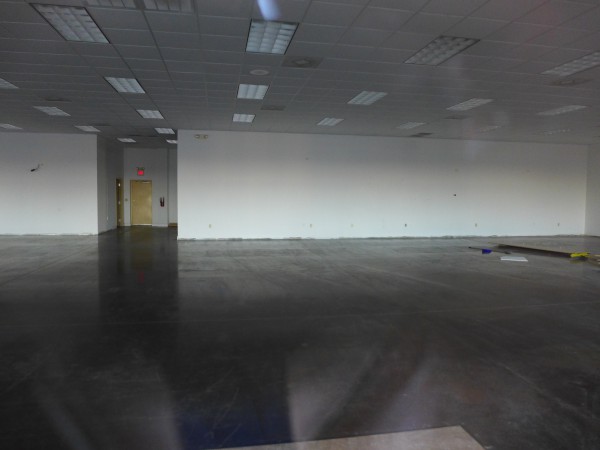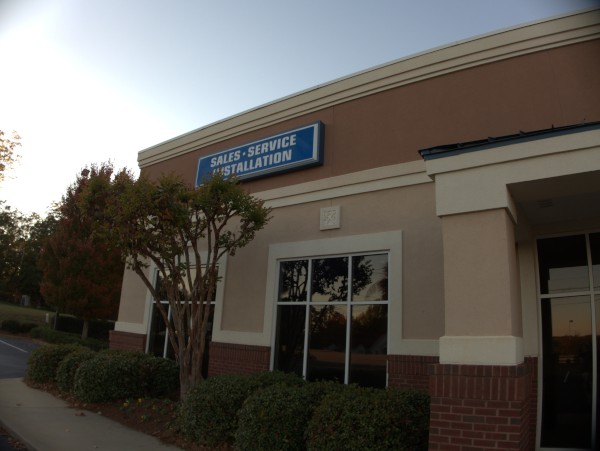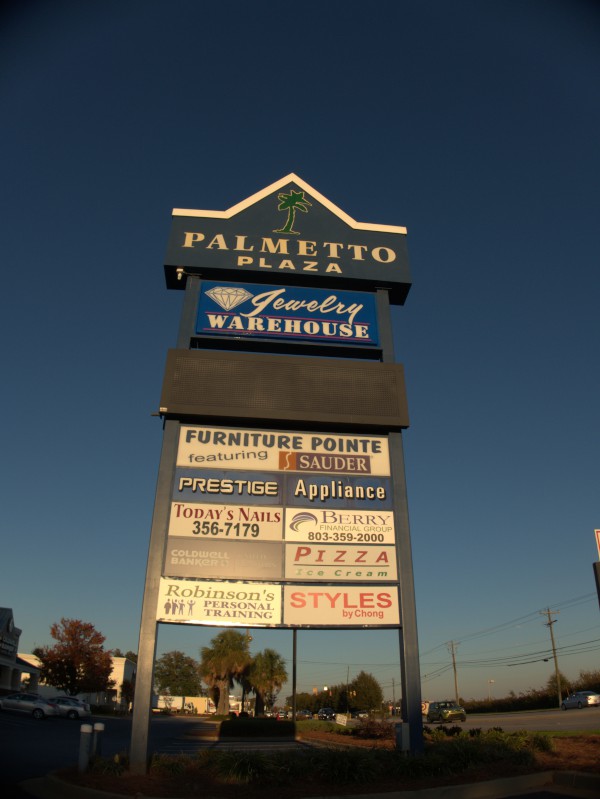 There was a lot of back and forth in the comments about this move, but I believe commenter James R was the first to mention that Prestige Appliance on Sunset Boulevard was gone.
In fact though it was a move, not a closing, and they have set up business at 3905 Fernandina Road in the old Fireplace Center / Southeastern Stone building: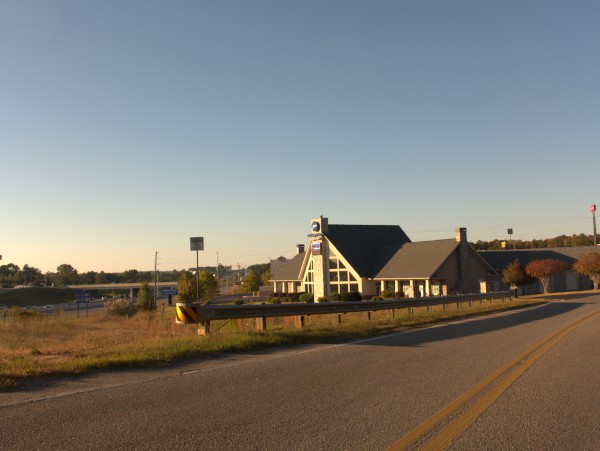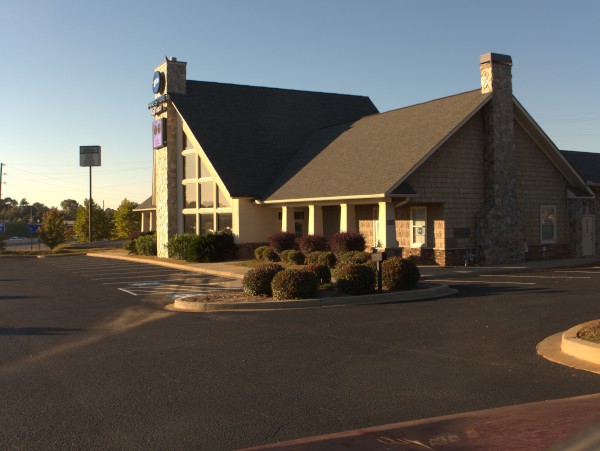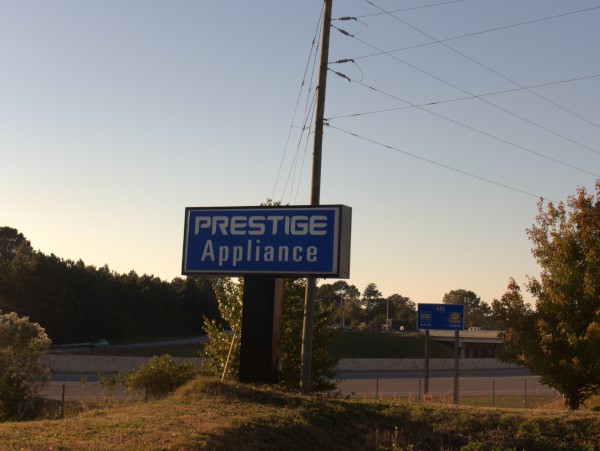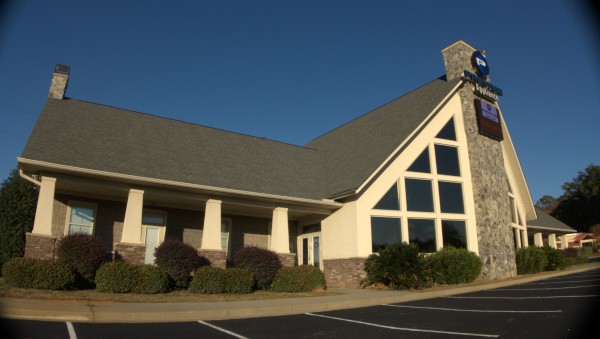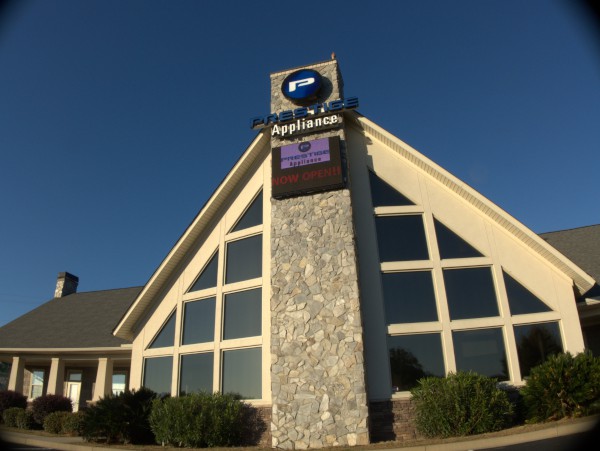 (Hat tip to commenter James R)
Posted at 5:20 pm in Uncategorized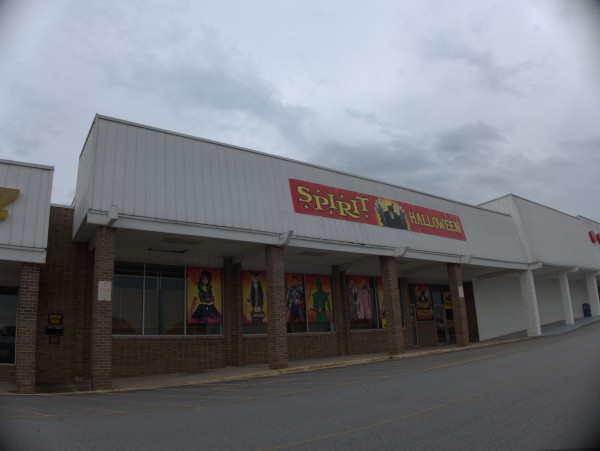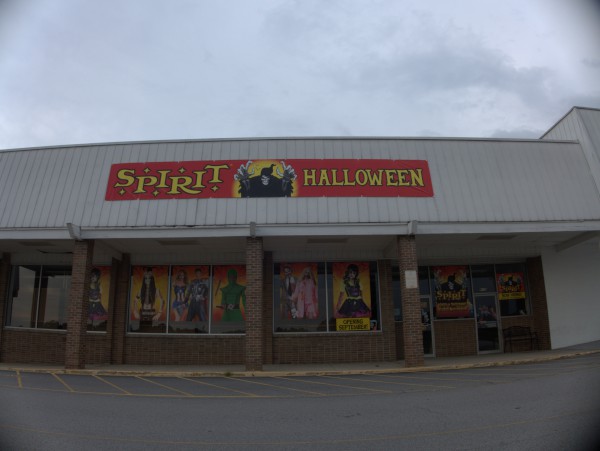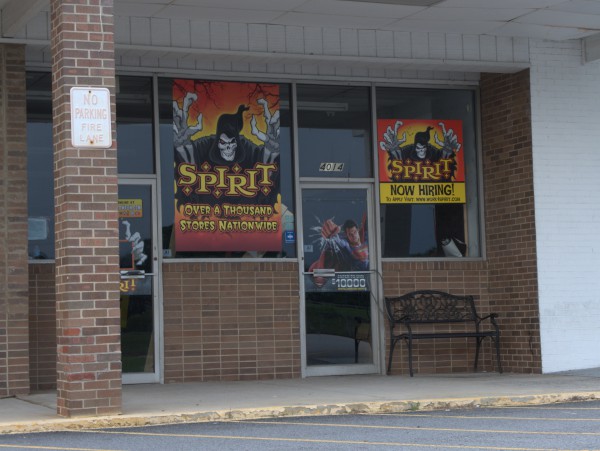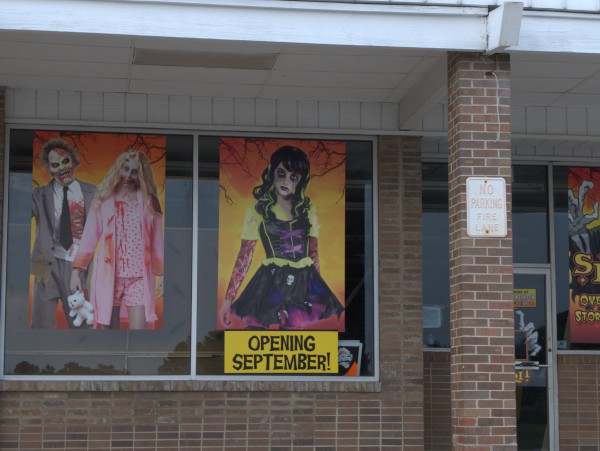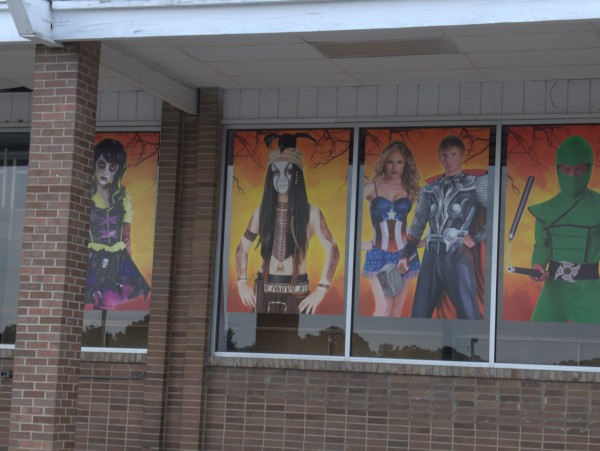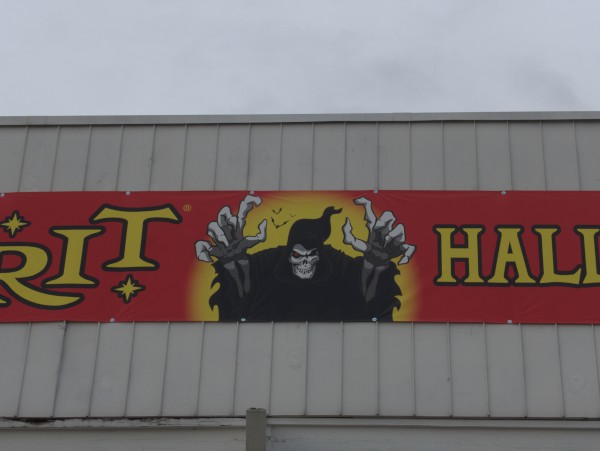 It's almost September -- got your spook on yet?
The last phonebook entry I have for Carolina Pools, Spas & Billiards (there are several different permutations of the name online) is the February 2005 phonebook. I don't have the Feb 2006 book, but it is definitely gone by the 2007 book, so I am going with a 2005 closing date. This little strip mall on Fernandina Road is now mostly known for Green's beverages, but I believe it was at one time anchored by a grocery in that spot. This unit is to the left of that, and as you can see here, is now a hot-spot for all you Halloween zombies, ghosts, ghouls, and naughty nurses.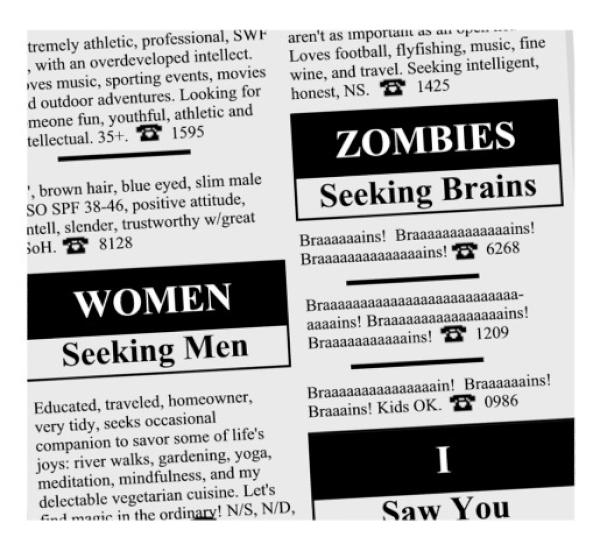 Posted at 12:05 am in Uncategorized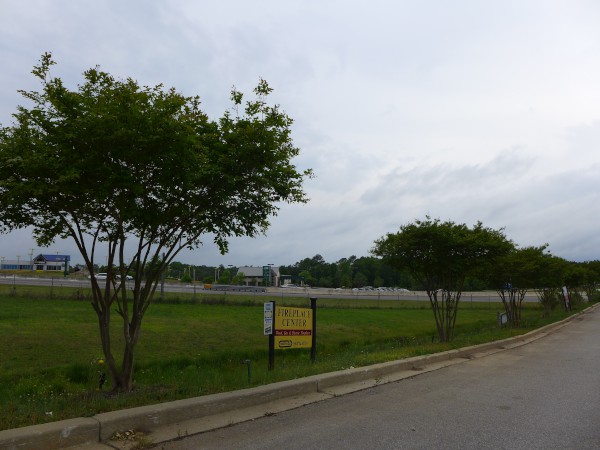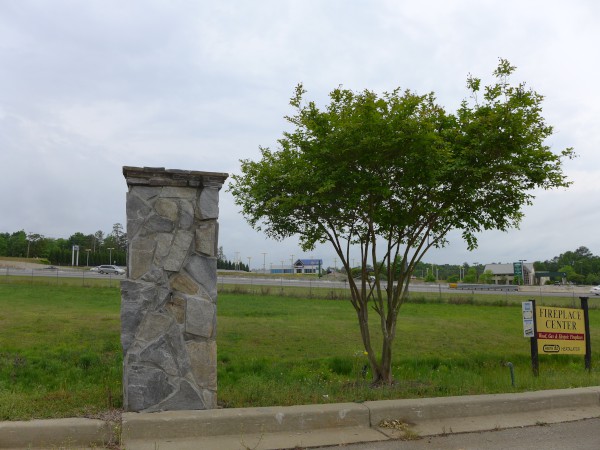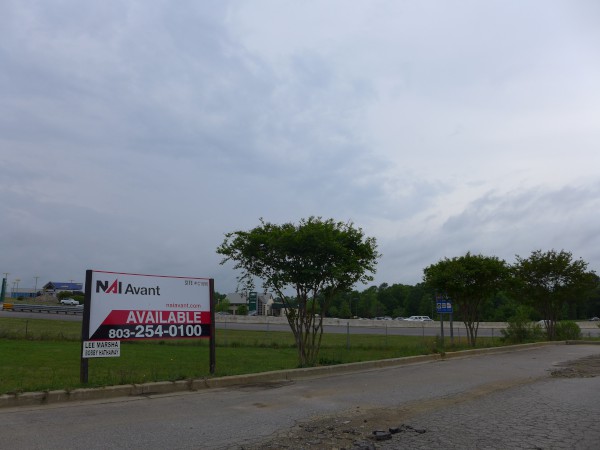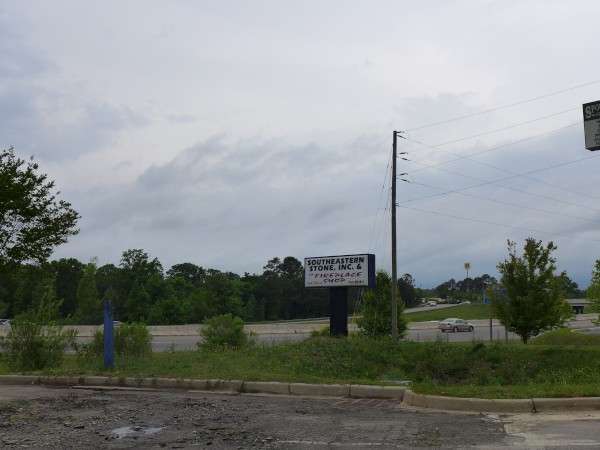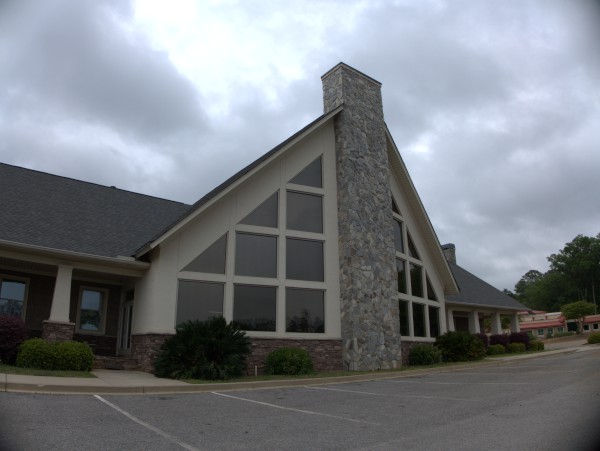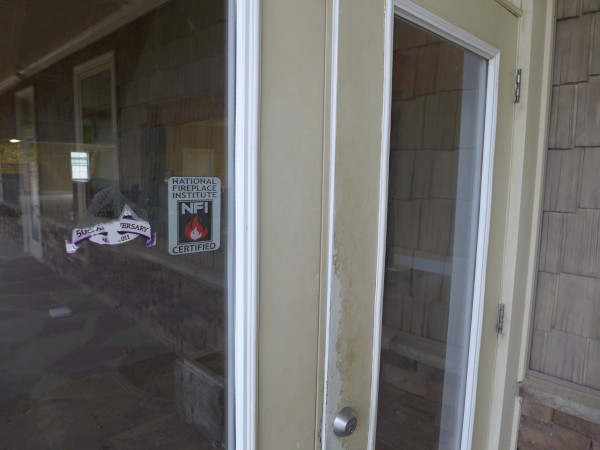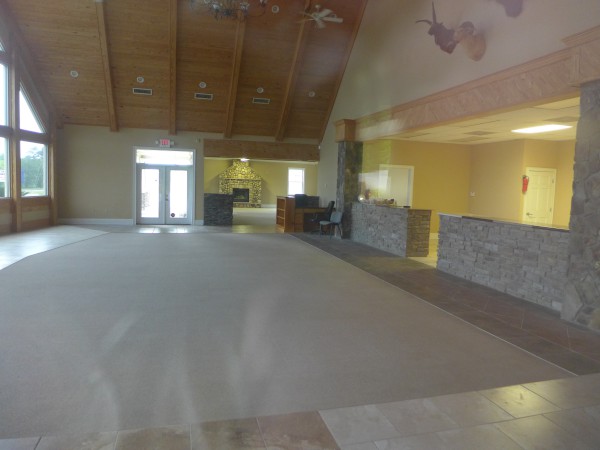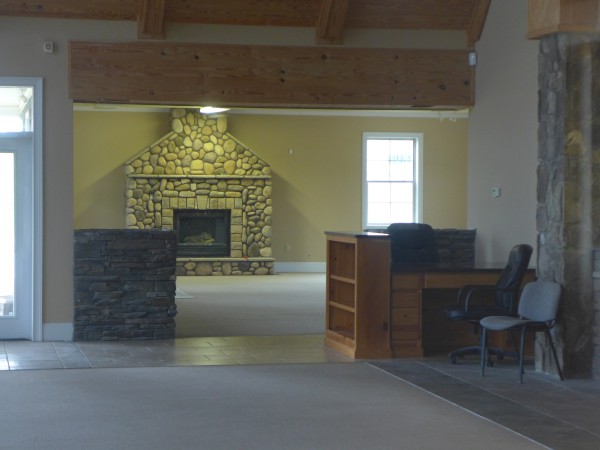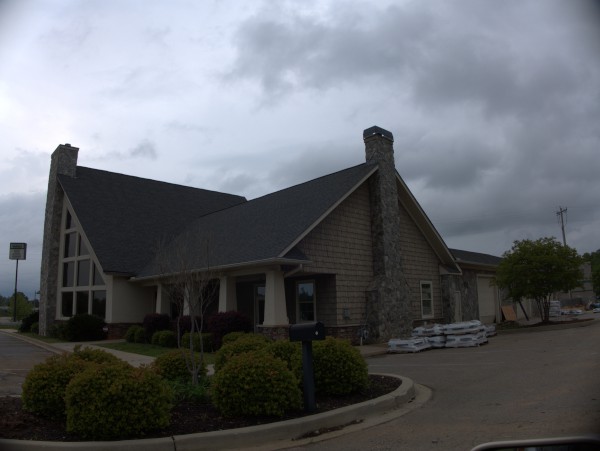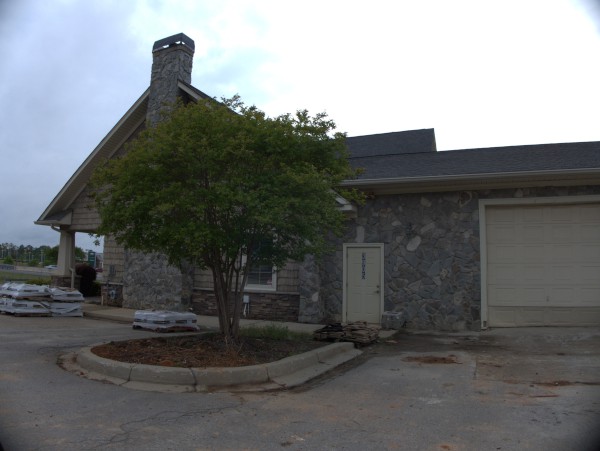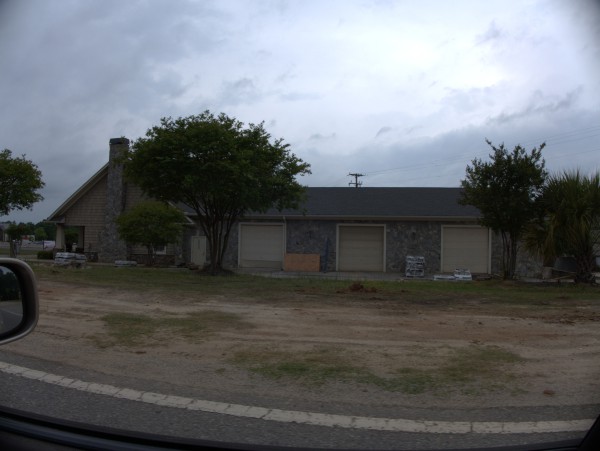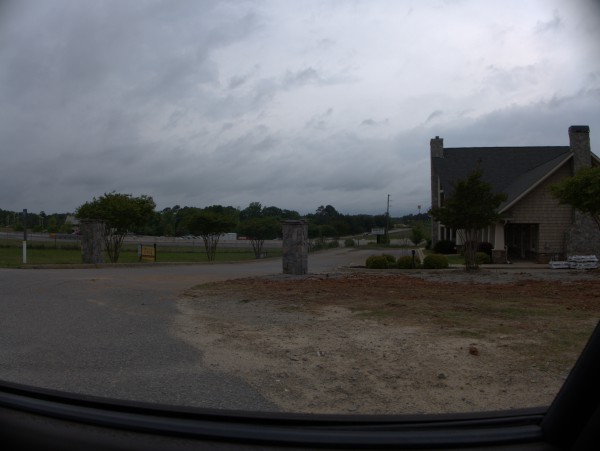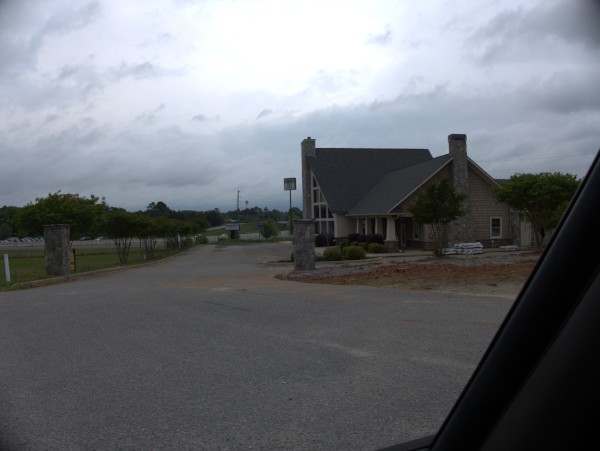 I have to admit I didn't know there was such a thing as The National Fireplace Institute -- it seems, at least, that all the classrooms should be warm and toasty. At any rate they certified Southeastern Stone,the former tenant of this handsome masonry building on Fernandina Road near the I-26 & Piney Grove interchange. There are some nice pictures on their still extant website as well.
I'm not sure what is going on with the building. It is up for sale, but there is some sort of landscaping work already going on.
Posted at 12:17 am in Uncategorized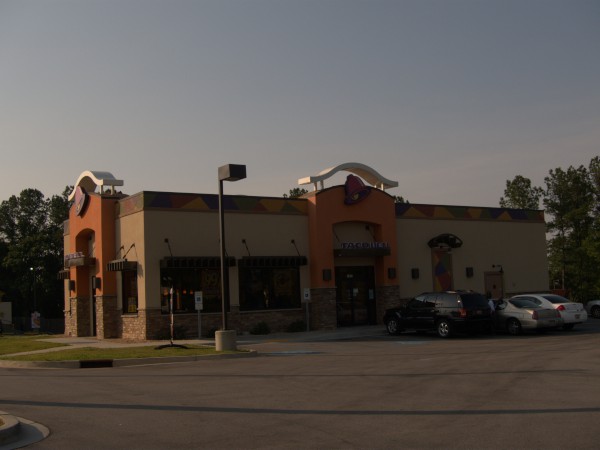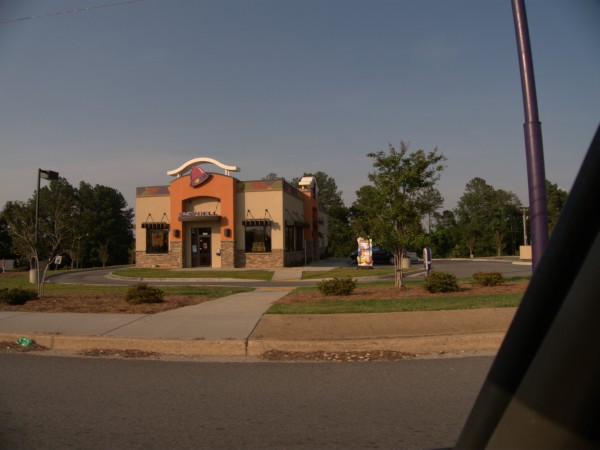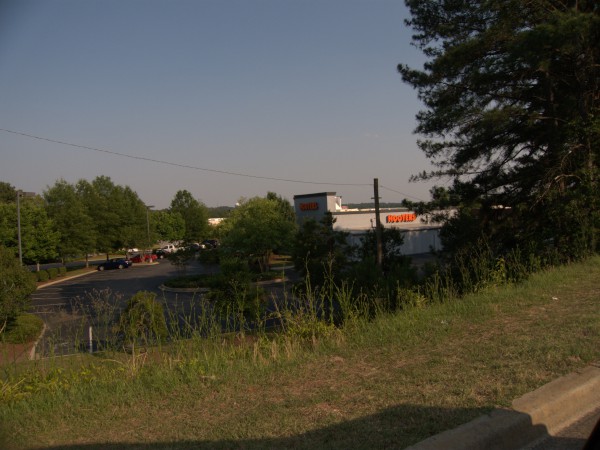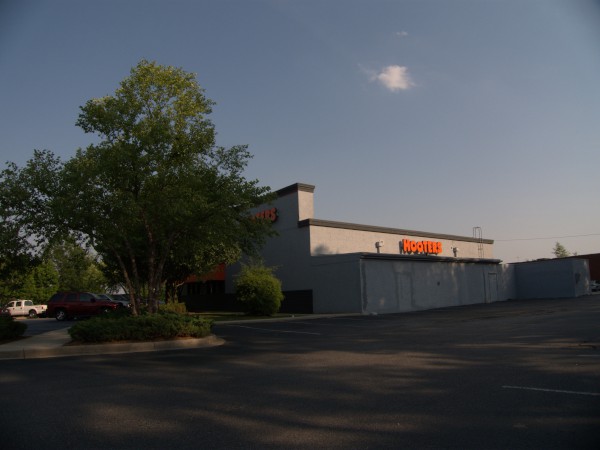 The original Columbia Hooters was on Broad River Road near to Dutch Square and Intersection Center. Keeping abreast of trends, the chain relocated from the distressed Broad River area to Harbison, and moved into the site of the former Hops brewpub at 5195 Fernandina Road. (Curiously, when Columbia got a second Hooters it also set up shop in a former Hops, this one on Two Notch Road).
After Hooters moved, the Broad River Road building (which was not built as a Hooters, but some other restaurant I can't recall right now) was knocked down, and rebuilt as a Taco Bell which itself was a relocation for the original Broad River Road store.
Also, as an aside, I just learned today that Hooters is part of a whole market segment, the name of which I just have to stop and admire: Breastaurants.
Posted at 12:32 am in Uncategorized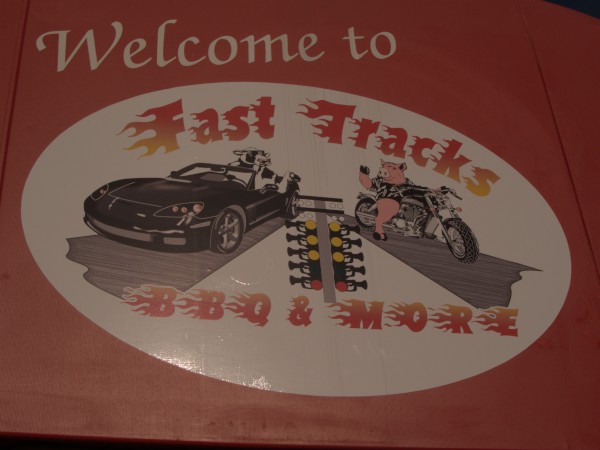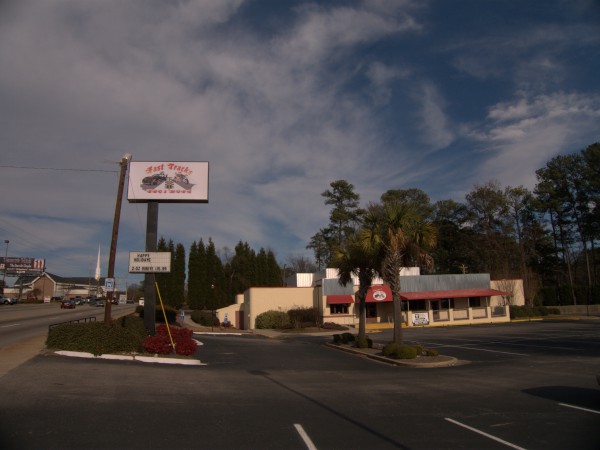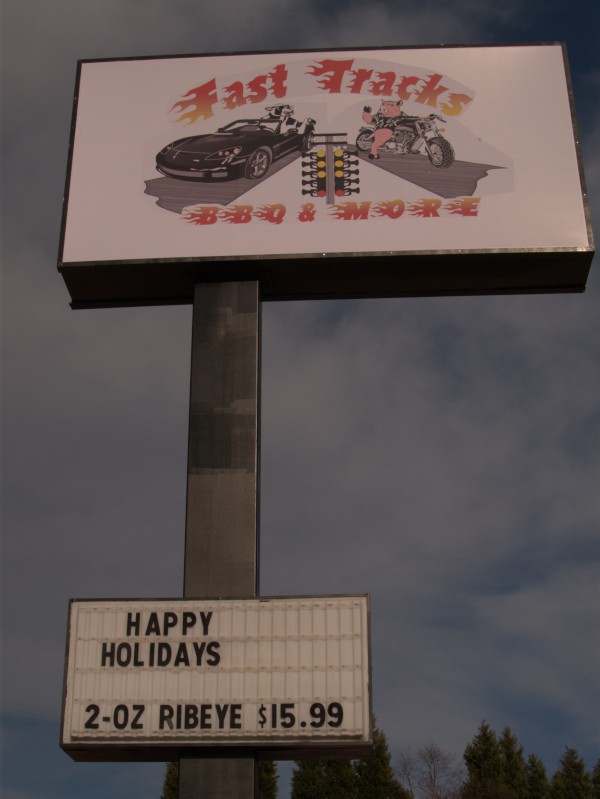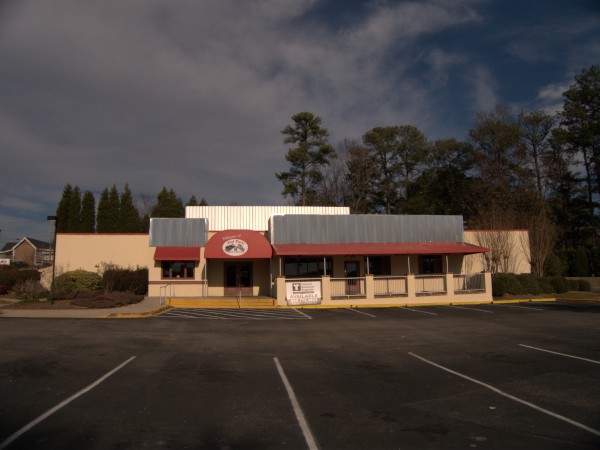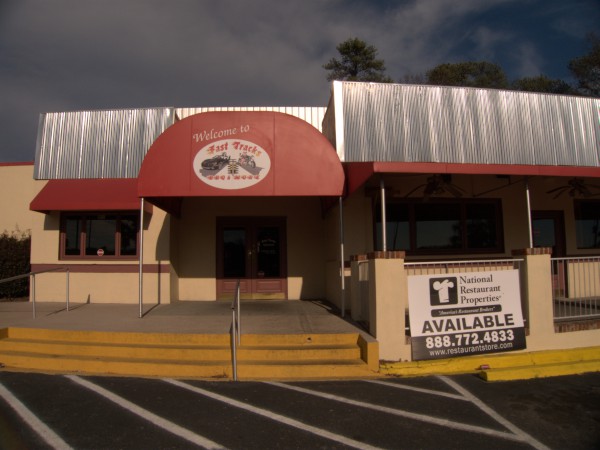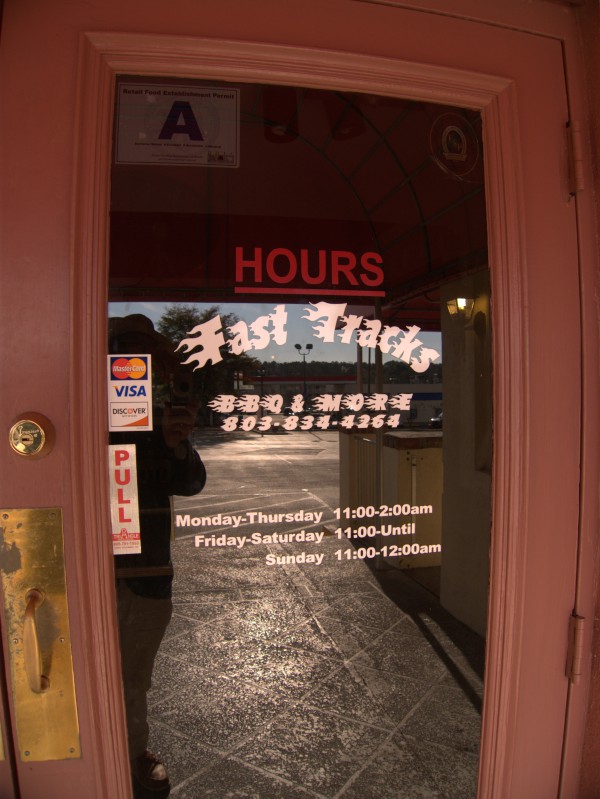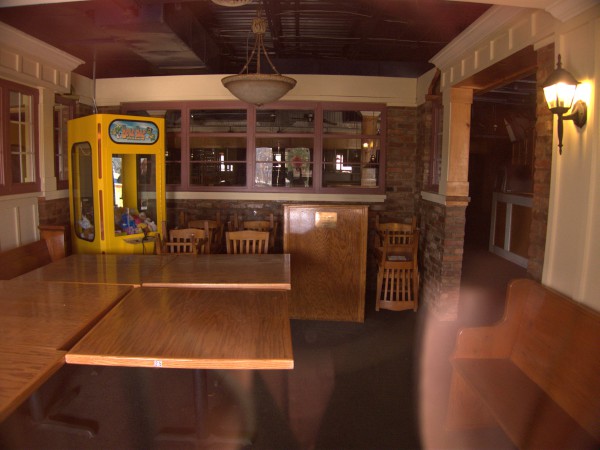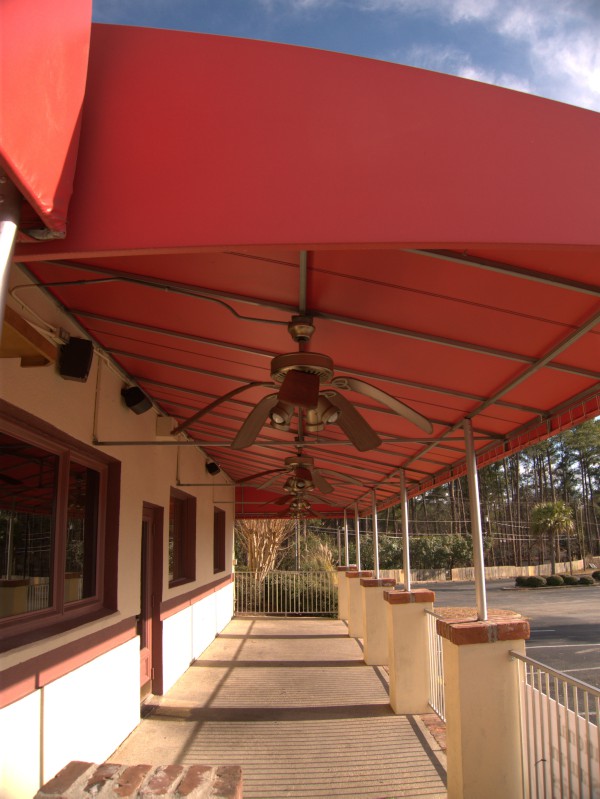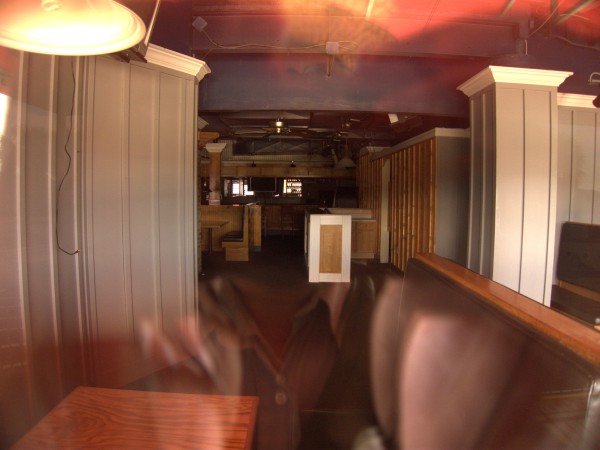 The way I normally handle a particular address is that the first time I write about it, I try to list all the previous tenants that I know about as well as the business that is the primary subject of the post. The next times something closes there, I just write about that particular business. That means that I have written about this particularly ill-starred building on Saint Andrews Road, just up the hill east from I-26 three times before this. The first time, I was primarily interested in D's Wings, but gradually found a whole lot of places had been there before. The second time was for Baja's Southwestern Grill, and third time was for Delmonico Diner.
The latest eatery to close here is Fast Tracks BBQ & More. I am not a barbecue person, so I never attempted to stop by there, but commenter Alicia reports that they have been closed since 10 December 2010, and that they plan to re-open in another location -- I hope so. She also reports that their facebook indicates that their lease was bought out, so perhaps we can look forward to yet another restaurant here. (Of course, the "available" sign would tend to suggest nothing is certain).
It still seems to me that this location would prosper more if they could work out something with the adjacent gas station to have a back exit with access to the traffic light at Fernandina road. That would make it much easier to return to I-26 without having to make a non-light left turn across Saint Andrews.
(Hat tip to commenter Alicia)
Posted at 10:46 pm in Uncategorized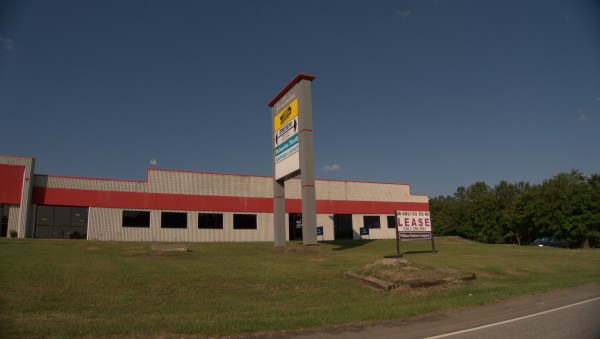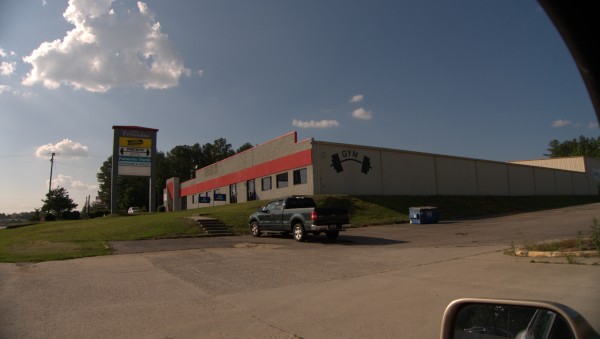 Fernandina Road seems to have been pretty volatile lately with a number of closings and moves. This particular storefront is between the Piney Grove and Harbison exits, and is pretty visible from I-26 though I had never driven down that stretch of Fernandina before. It appears that The Sportsgym has moved to 5000 Fernandina Road, behind Home Depot. This building still houses a thrift store for a very worthy sounding charity.
UPDATE 29 September 2011: Finally add Ebert Sportswear Manufacturing to the post title. (Although my Feb 1997 phonebook gives that as 5000 Fernandina Road).
Posted at 6:57 pm in Uncategorized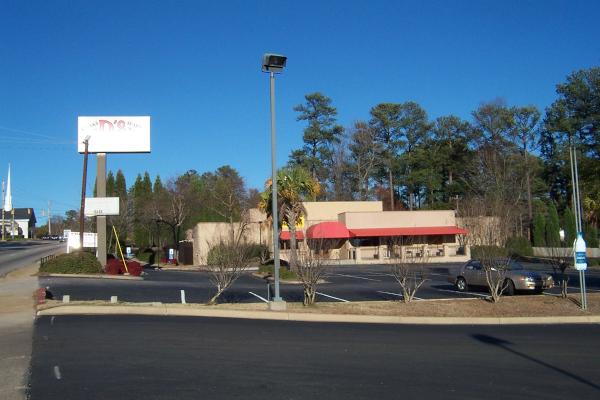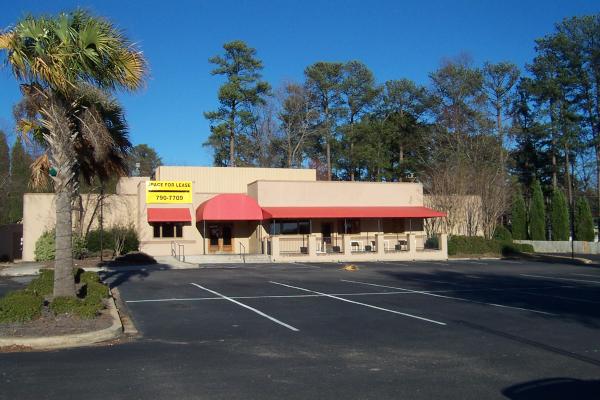 D's is a local (I believe) chain of casual restaurants with an unusually large menu. They have a little something for everyone, and are the only restaurants in Columbia (that I know of) which fry their own potato chips ("raw fries" they call them). They have a number of locations; I can think of Clemson Road, Parkland Plaza, and Beltline Blvd. They now have one less.
This particular building on St. Andrews Road appears to have a restaurant curse attached to it, as I have seen a number of operations go into it over the years, and none of them have lasted very long. More prosaically, it may just be that while it is easy to exit I-26 to eat there, it is difficult to get back on the Interstate because a left turn out of the parking lot is almost impossible when traffic is moderate or heavy.
UPDATE 24 Feb 2010: Added a bunch of previous names to the post title based on the comments. Also see here (Baja's Southwestern Grill) and here (Delmonico Diner) for the next two operations in this building.
UPDATE 31 Jan 2011: Added the full street address to the post title, finally.