Archive for the 'bankrupt' tag
Posted at 2:24 am in Uncategorized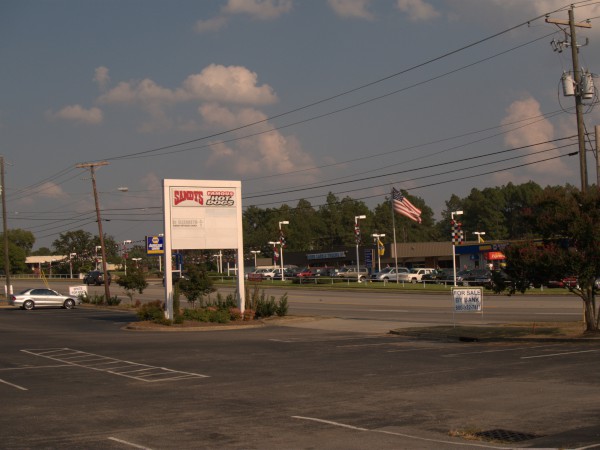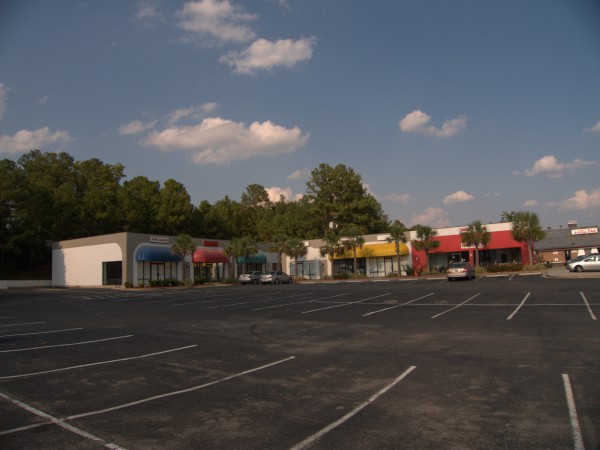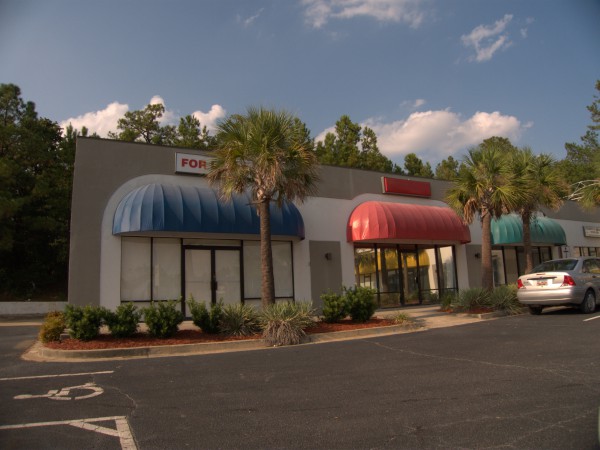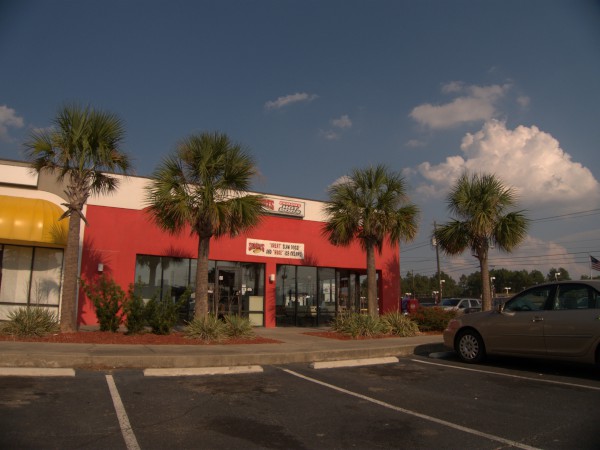 For Sale By Bank the sign reads at this colorful strip mall on Knox Abbott Drive.
It appears that Sandy's Famous Hot Dogs is pretty much the only business left here, and I'm sure they will probably continue under the new owners when and if.
I'm not exactly sure why this place didn't prosper. I find it rather attractive, with all the bright colors, and it's not particularly hard to get to, or to get in and out of.
I don't believe the Taco Bell building on the west side of the plaza is officially part of it, but its re-incarnation seems to have gone wrong, leaving it empty as well.
UPDATE 27 August 2011: The plaza has been sold and Sandy's is gone.
UPDATE 5 April 2012 -- The Chinese immersion charter school is up and running: