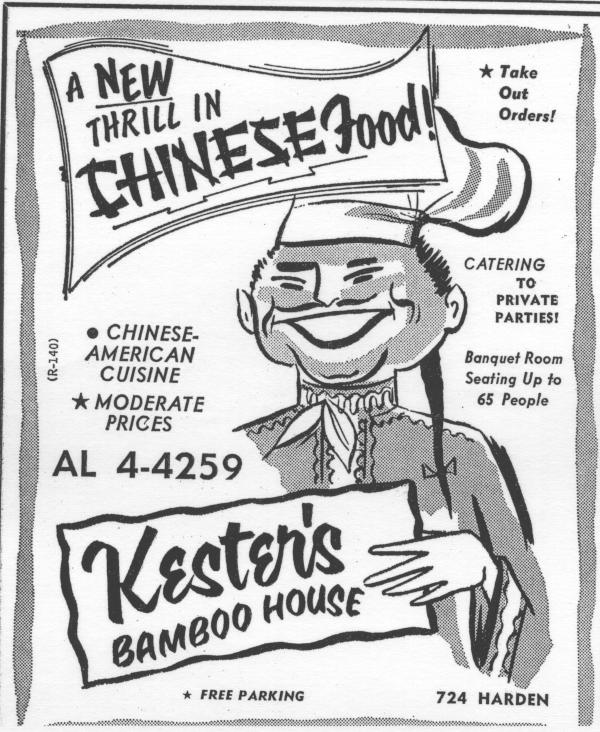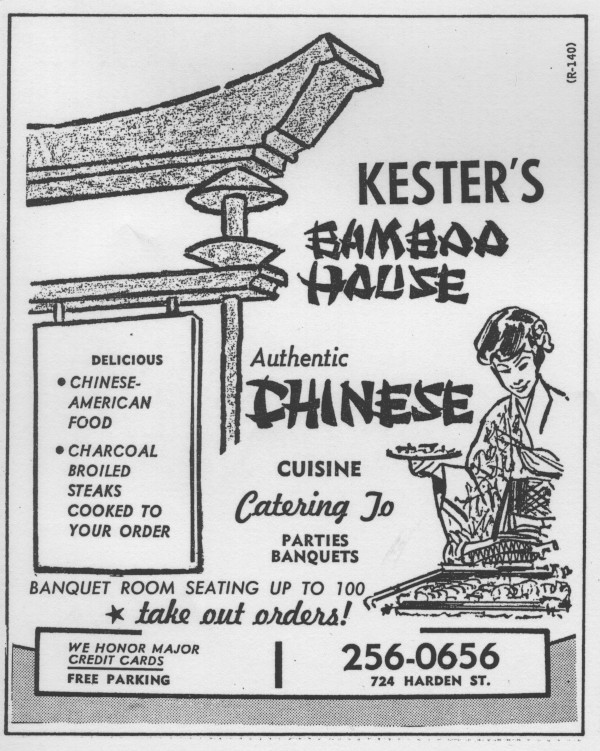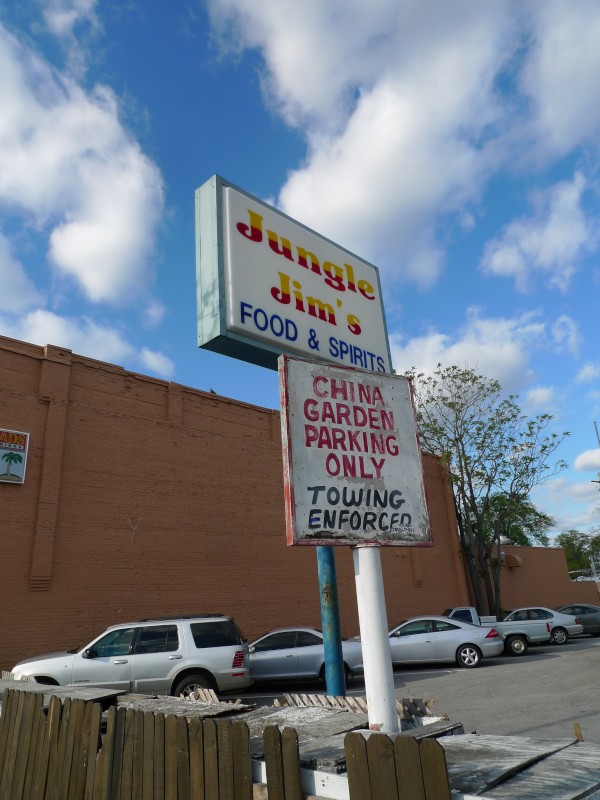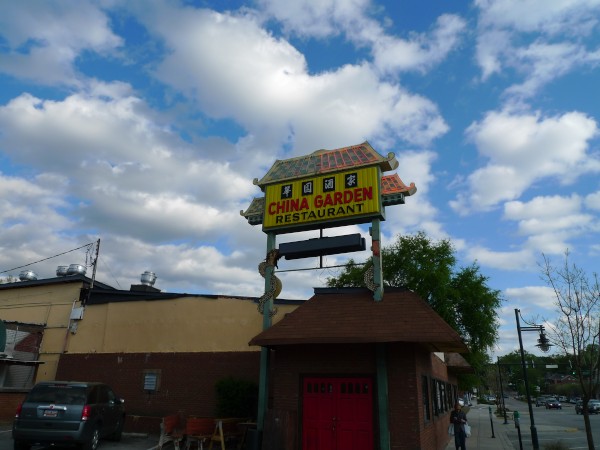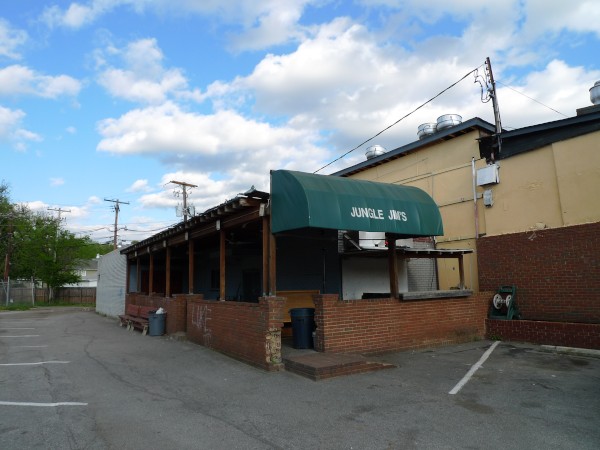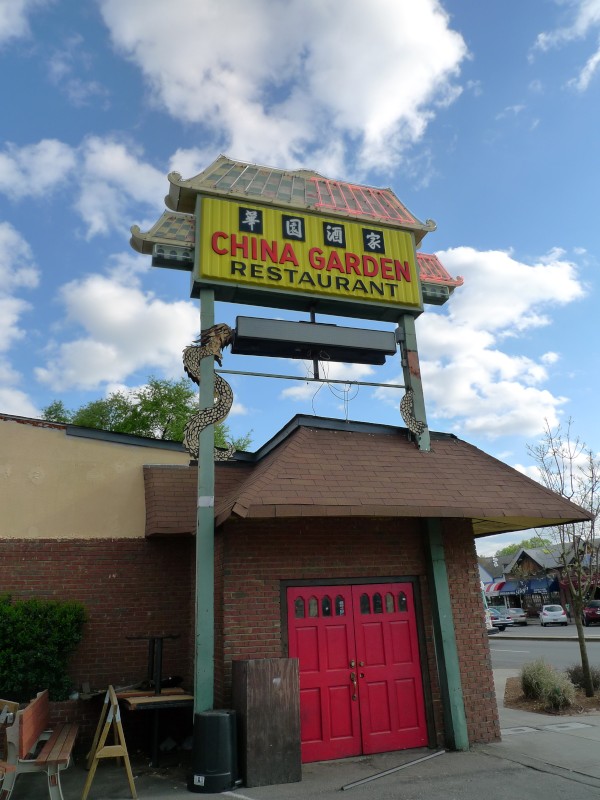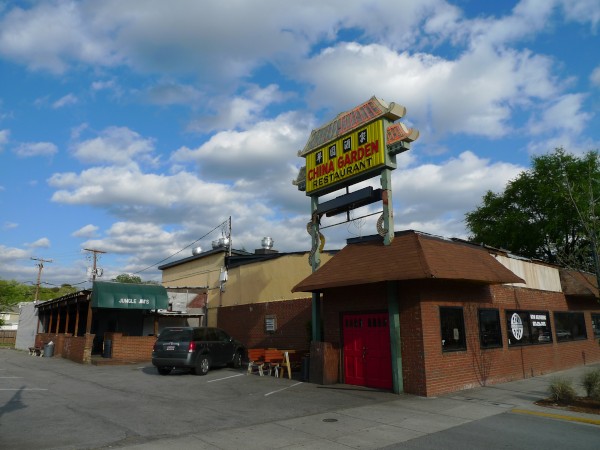 Kester's Bamboo House occupied the spot on Harden Street now held by China Garden and Jungle Jim's. The first (rather unflattering) image comes from the 1963 Southern Bell directory and the second from the 1970 one. I'm not sure when the place closed, but I suspect it was sometime in the 1970s. I'm pretty sure I recall hearing about it as a child, but don't recall seeing it after I began to drive myself. A posting to a genealogy website says that the original Mr. Kester passed in 1966, but I don't know if the business stayed in the family after that or was sold at that point.
I also don't know if 724 Harden was split into two businesses at that point, or if Kester's occupied the whole space by itself, though the 1970 Yellow Pages ad claims banquet seating for 100, which seems larger than the current China Garden capacity. At any rate, I'm pretty sure the current China Garden building was at least part of Kester's and does date back to that era, and is somewhat responsible for the closing of The Parthenon.
As I remember it, the story in The State was that when the interminable Five Points road work of a few years ago reached The China Garden a snag developed. As the work crews went to replace the infrastructure under the building's foundation, they found that the building had no foundation! The front wall was basically supported only by the sidewalk, so before they could go under the building to work, they had to shore everything up and this took a lot longer than they expected -- and all the while they were there, access to The Parthenon was very difficult.
UPDATE 24 June 2019: Add tags and map icon.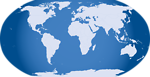 11 Responses to 'Kester's Bamboo House, 724 Harden Street: 1970s'
Subscribe to comments with RSS or TrackBack to 'Kester's Bamboo House, 724 Harden Street: 1970s'.
Leave a Reply