Posted at 4:45 am in Uncategorized
The original location on Rosewood Drive: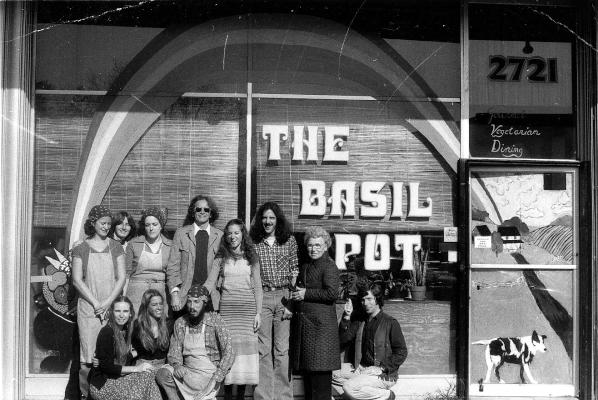 The final location on Main Street: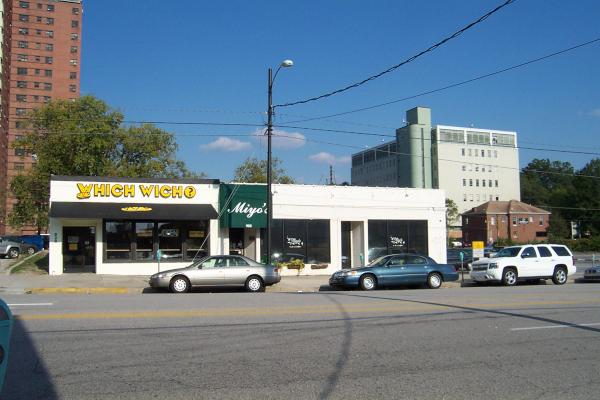 I've already done one post on this storefront which was the former home of Tio's Mexican Restaurant before its move to Sumter street.
Before Tio's, however, 928 Main Street was the home of The Basil Pot vegetarian restaurant. There may have been other vegetarian places in Columbia, but The Basil Pot was the most prominent. The place was founded in 1973 by Basil Garzia and was originally on Rosewood Drive before moving to Main Street. I don't know the exact year it closed, but one 2007 Free Times article mentions that it was "more than 3 years ago".
I could easily be a vegetarian if I didn't like meat. However, while I enjoy many meatless dishes, going to an actual vegetarian restaurant is something I've never done. I guess that's because I've always had the feeling that while I might go there (if I actually went) to enjoy a meal, the rest of the patrons might be there for deep philosophical reasons which it would annoy me to hear them discuss. Yep, I'm shallow.
I really can't think of a vegetarian restaurant in Columbia after the passing of The Basil Pot, though the new tenant Which Wich can make a decent veggie sandwich..
UPDATE 17 Nov 08: Thanks to commenter Dennis for the black and white picture of the original Basil Pot (and staff) on Rosewood!
22 Responses to 'The Basil Pot, Rosewood Drive / 928 Main Street: 2004-ish'
Subscribe to comments with RSS or TrackBack to 'The Basil Pot, Rosewood Drive / 928 Main Street: 2004-ish'.
Leave a Reply