Posted at 7:11 pm in Uncategorized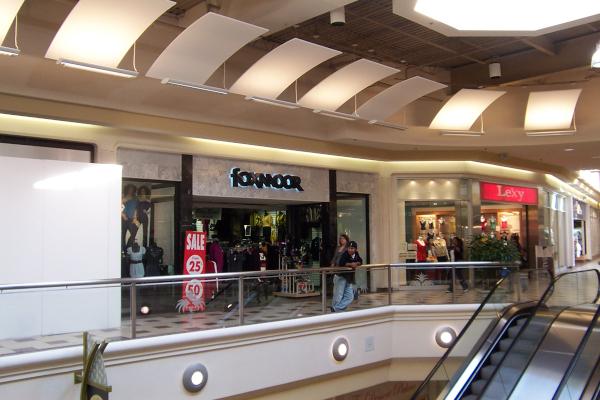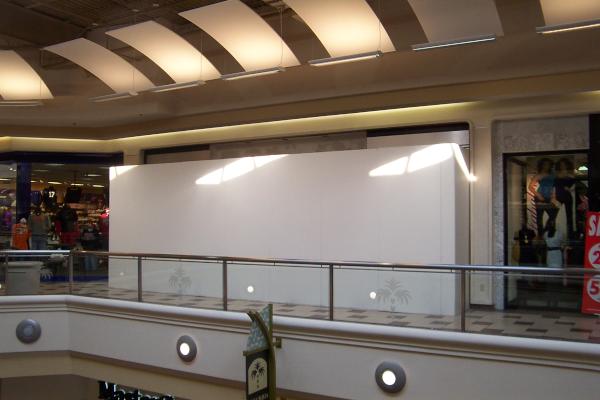 I'm not currently sure which it was, but one of these two storefronts in Columbia Mall, at the top of the escalator in the Penny's wing, was the home of B. Dalton Books. In the beginning, Columbia Mall actually had three bookstores. There was (and is) Waldenbooks on the ground floor near Sears, Zondervan's Family Bookstore, I believe on the second floor also near Sears and B. Dalton.
Zondervan's was a Christian/Inspirational store while the other two were general market books. Of those two, Waldenbooks was always my favorite. I'm not entirely sure why that was. The two stores were about equal in size, but it seemed to me that Waldenbooks SF and humor sections (which were really all I was interested in for years) skewed just a little more to my tastes than did B. Dalton. Nonetheless, in those pre-Internet days, you had to keep hitting all the stores to be sure of finding new books, and I bought many there over the years. While I remember very little of the book itself now, one memorable purchase was one of Bill Baldwin's Helmsman books which had a binding error which repeated the penultimate chapter twice rather than printing the final chapter. Since everything was being set up for a grand space battle in which the hero might have to kill his lady love on the other side, this was frustrating to say the least!
Waldenbooks is owned by the Borders chain, and since 1987, B. Dalton has been owned by their (more successful) competitor Barnes & Noble. Barnes & Noble has been closing B. Dalton locations for years, preferring to concentrate on their big box stores. I was probably already living in Fayetteville and don't remember the timing, but I suspect that they probably closed this B. Dalton when they made their big box entrance to Columbia at Richland Mall. The closing of this store, and Zondervan's, leaves Waldenbooks as the only book store in Columbia Mall. Given the state of the Mall, and the state of Borders, I have to wonder how long they can last.
3 Responses to 'B. Dalton Books, Columbia Mall: 1990s'
Subscribe to comments with RSS or TrackBack to 'B. Dalton Books, Columbia Mall: 1990s'.
Leave a Reply