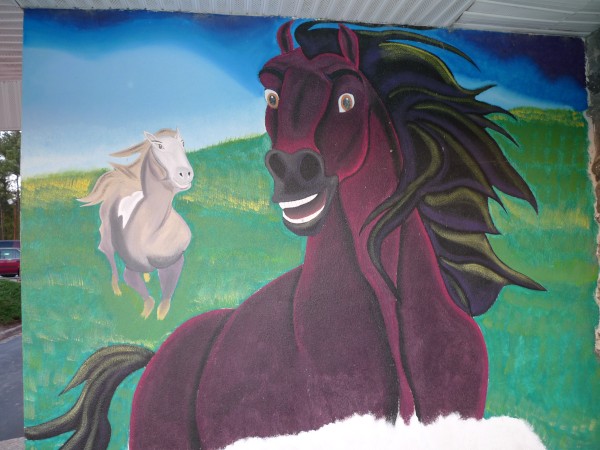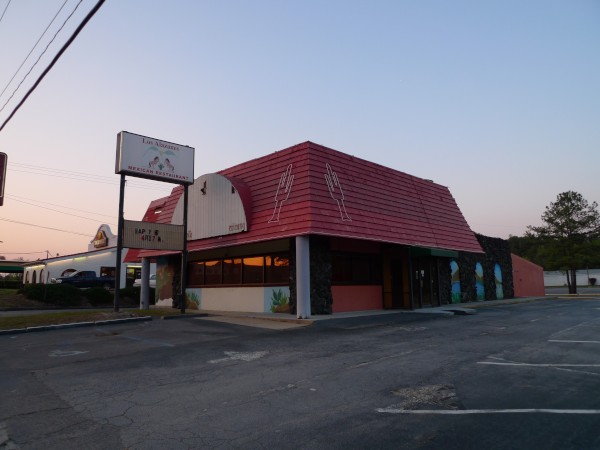 You don't tug on Superman's cape, you don't spit into the wind, you don't pull the mask off the old Lone Ranger, and you don't open a restaurant at 2630 Decker Boulevard.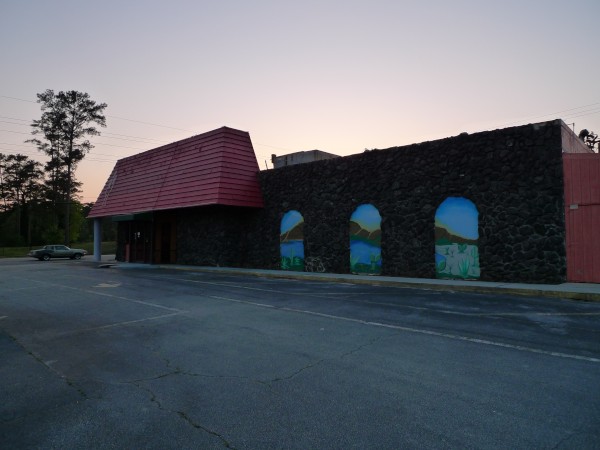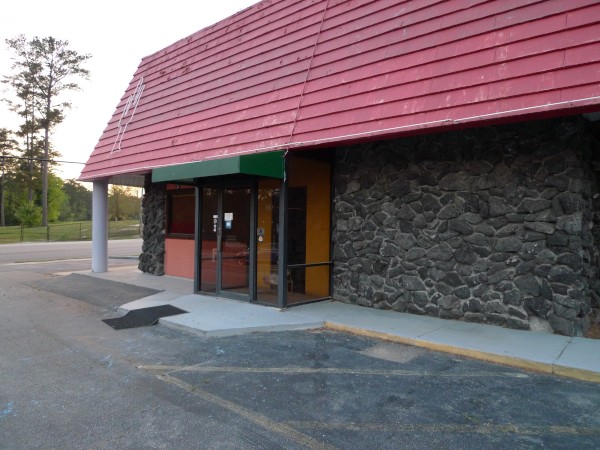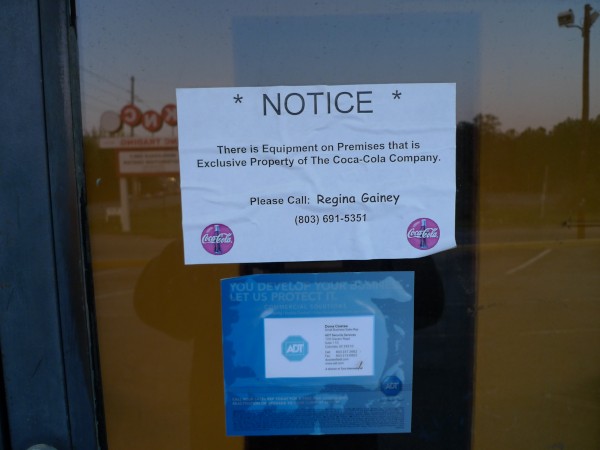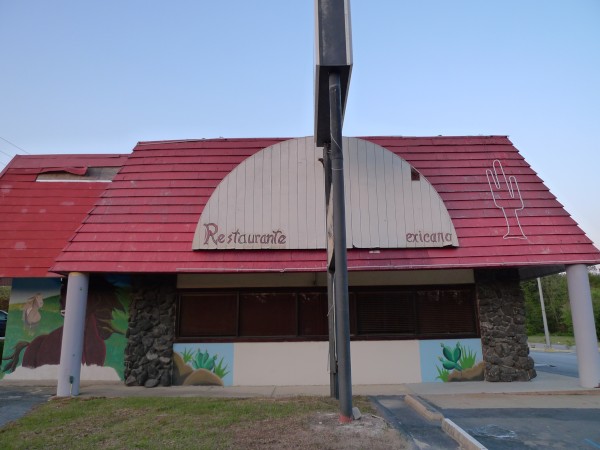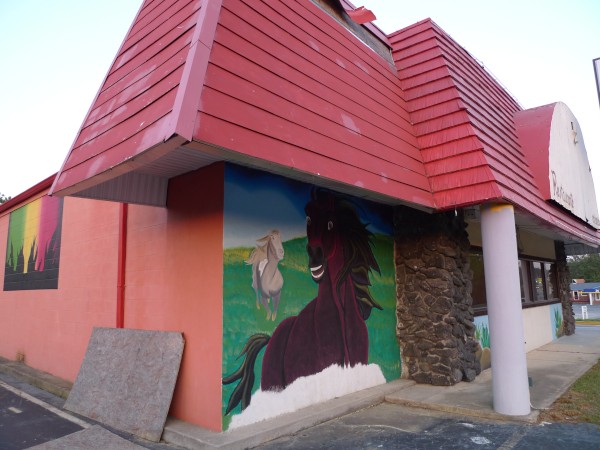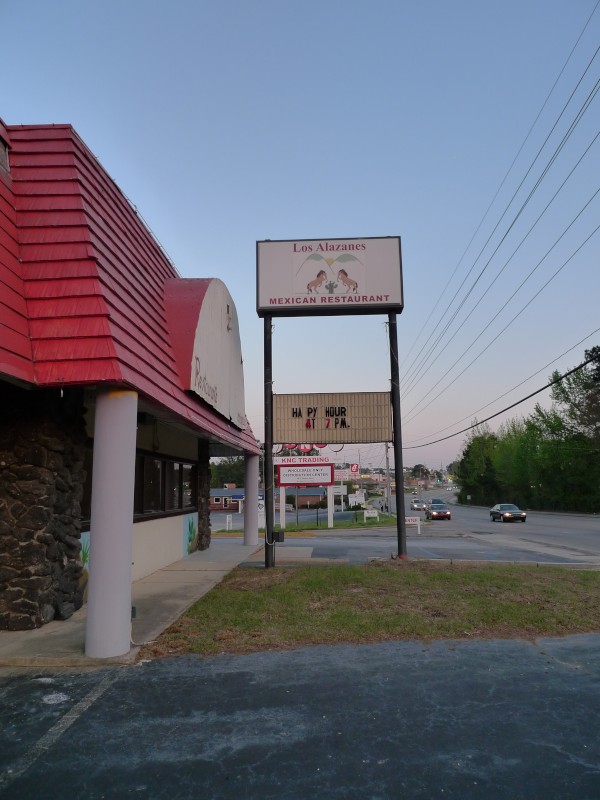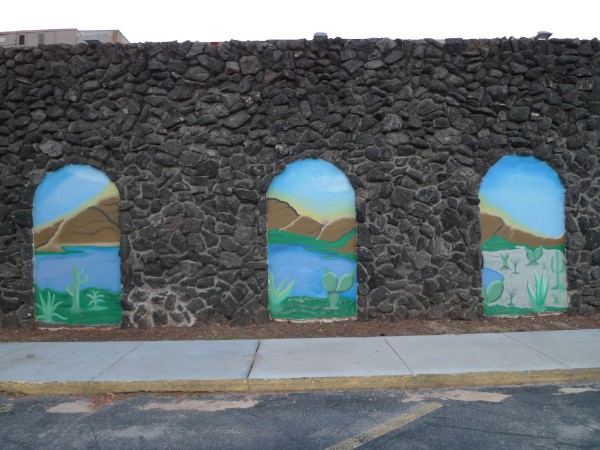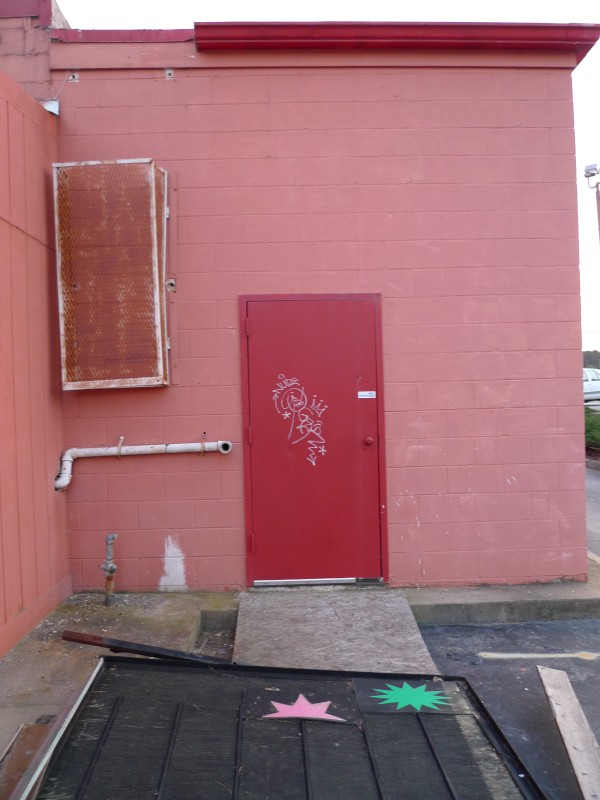 The list in the post title is by no means complete, Aloha is the first restaurant I specifically remember being here, but that was in the 1980s, and the building was not new then.
Aloha had the optimistic slogan America's Favorite Restaurant on its sign, which raised all sorts of questions. How likely was America's Favorite Restaurant to be located in Columbia South Carolina? Not too likely. OK, it must be a chain then. In that case, why haven't I ever seen another one? And Aloha? Is there an Hawaiian theme supposed be be playing out here?
In the event, we only ate there once (it was OK), and the only Hawaiian element I can recall is that you could get a pineapple slice on your hamburger.
Aside from all of the Mexican & Chinese operations, I also recall a Russian restaurant being in the space for a brief period, and perhaps a middle eastern one, though that is way beyond hazy at this point.
You'll note one feature this place's latest closing shares with Key West Grill -- apparently the end came so rapidly that nobody was left for Coke to coordinate taking the fountain equipment back with.
And you can't help but notice the "rocky" exterior of this place. This seems to have been a brief lived trend, and I'm aware of two other restaurants in Columbia in with similar facades. There's the Chinese place on Two Notch in between Fontaine Road and Pinestraw Road, and another Chinese place at the intersection of Beltline and Farrow. The "rocks" at the Two Notch place are only similar, but I think the Farrow place has identical rocks (I'll have to go look). If so, perhaps it and this building were once part of the same chain.
What's next for this building? I have no idea, but I have two predictions: 1) It will be a restaurant and 2) You will read about it here shortly afterwards.
UPDATE 12 June 2009: Added Popeyes Chicken to the post title.
UPDATE 2 November 2009: Well, apparently someone has decided to go ahead and take that tug on Superman's cape -- a new Mexican restaurant / butcher / baker looks to be setting up at 2630. (And they've ditched both the rocky facade on the building and the murals from the last operation).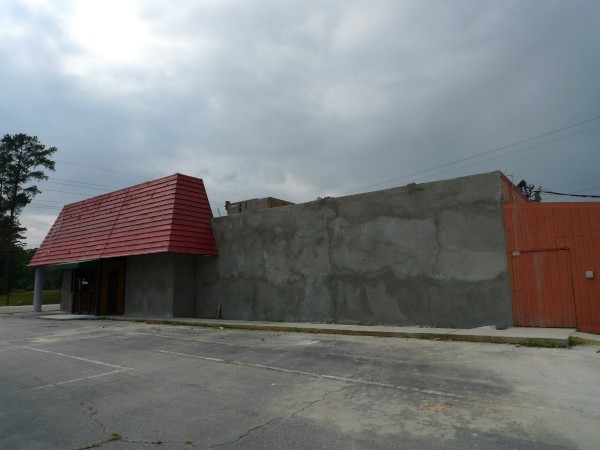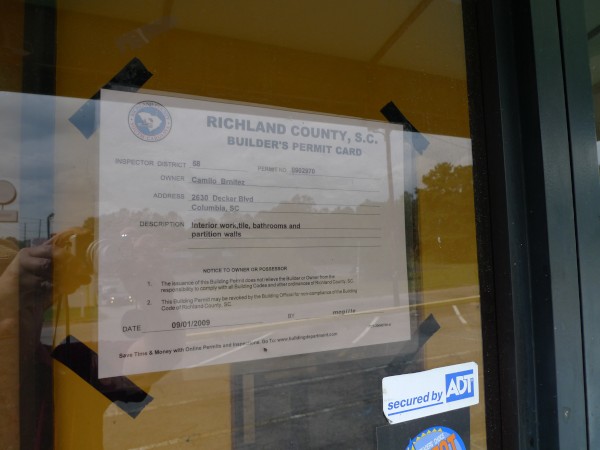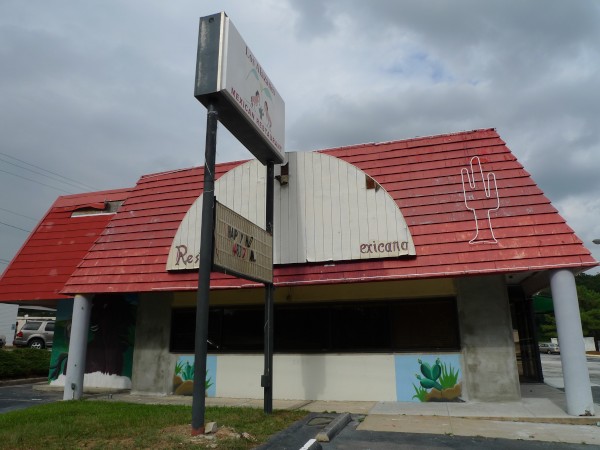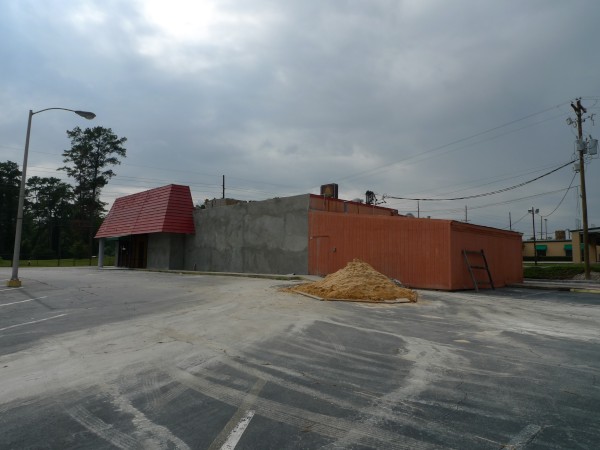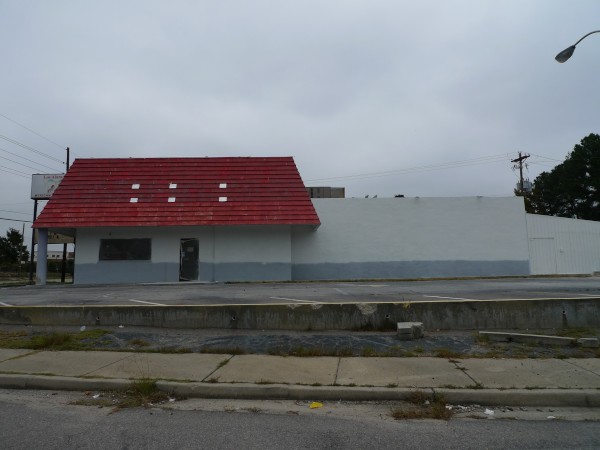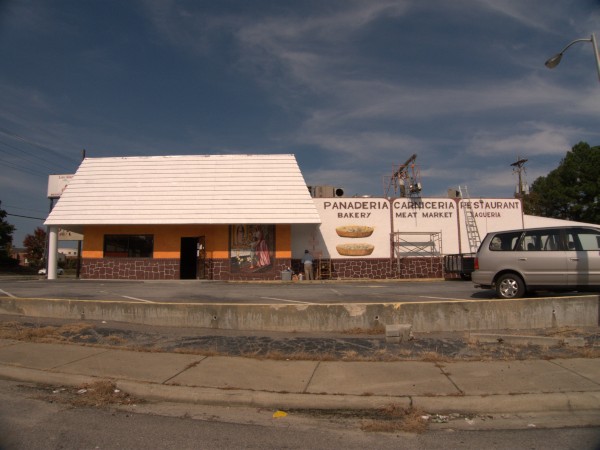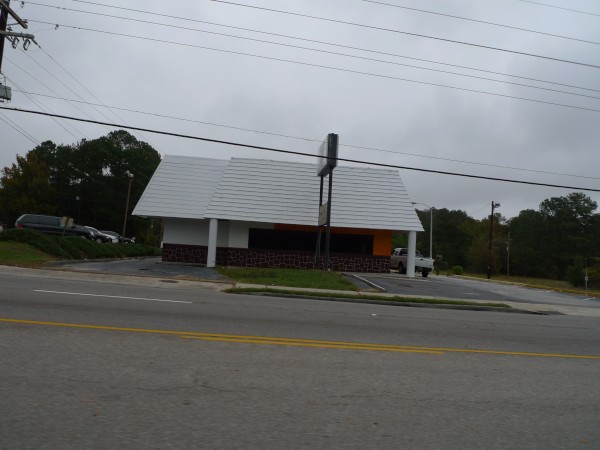 It seems the place will be quite attractive when they're done with it, and clearly, it will be a sister operation to La Estrella at 1921 Airport Boulevard: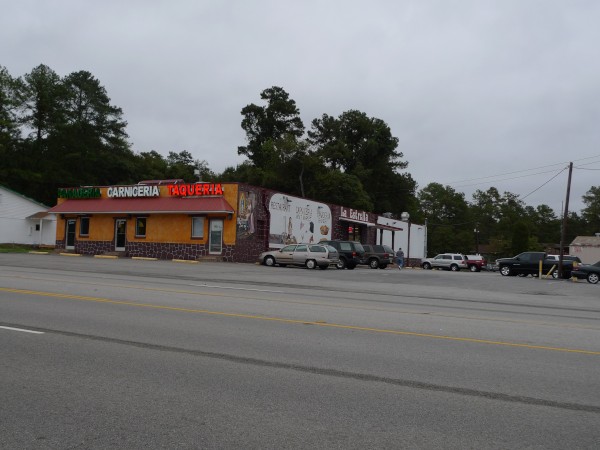 UPDATE 28 Jan 2010: The new La Estrella bakery, butcher shop, restaurant is very near to opening. The colors are very nice: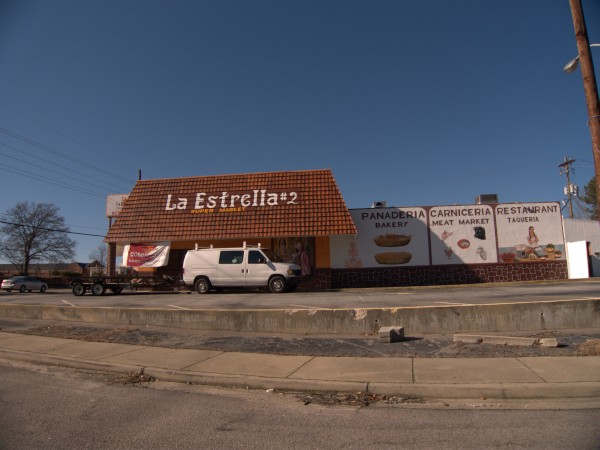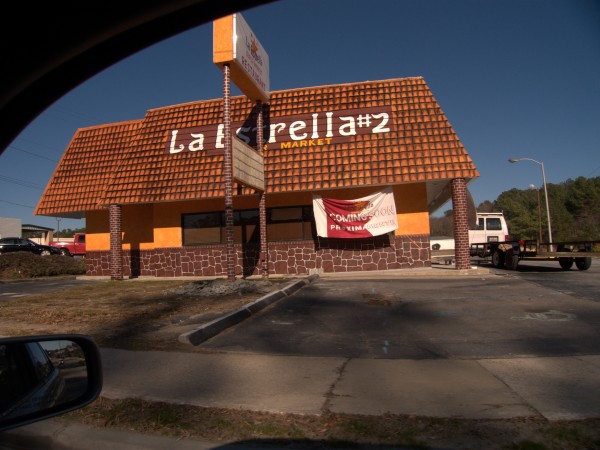 UPDATE 23 March 2010 -- Well, this doesn't look good. The doors are boarded up, and no work was going on: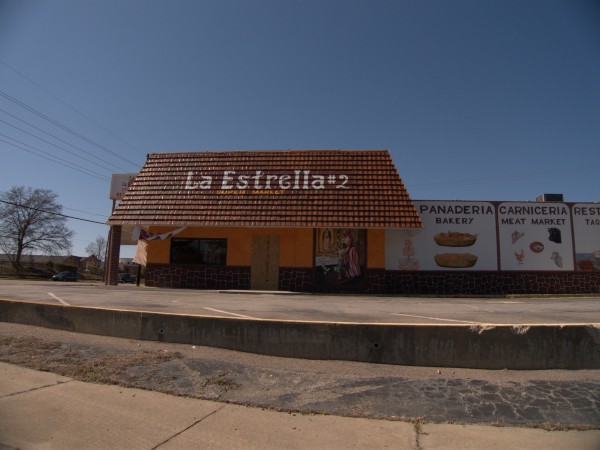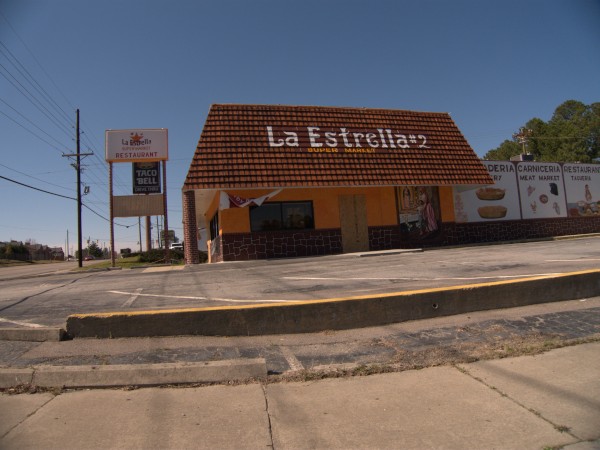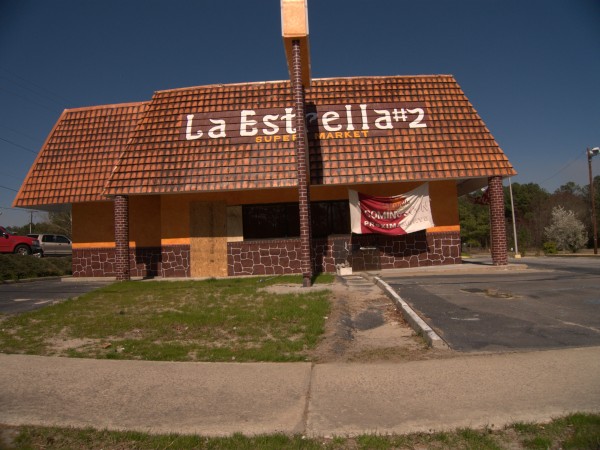 UPDATE 22 January 2022: Updating tags and adding map icon. Changing "Popeye's" to "Popeye's Chicken & Biscuits" in the title.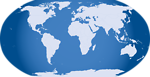 20 Responses to 'Popeyes Chicken & Biscuits / Aloha / El Valle / Eric's San Jose / Best China Buffet / Panda Inn / Albert Tzul / Los Alazanes / etc, 2630 Decker Boulevard: 1980s - 2008'
Subscribe to comments with RSS or TrackBack to 'Popeyes Chicken & Biscuits / Aloha / El Valle / Eric's San Jose / Best China Buffet / Panda Inn / Albert Tzul / Los Alazanes / etc, 2630 Decker Boulevard: 1980s - 2008'.
Leave a Reply