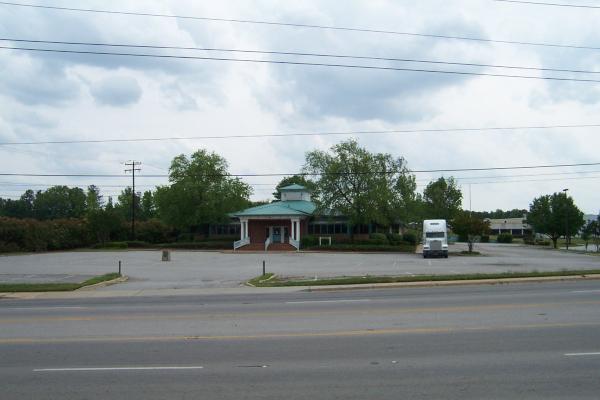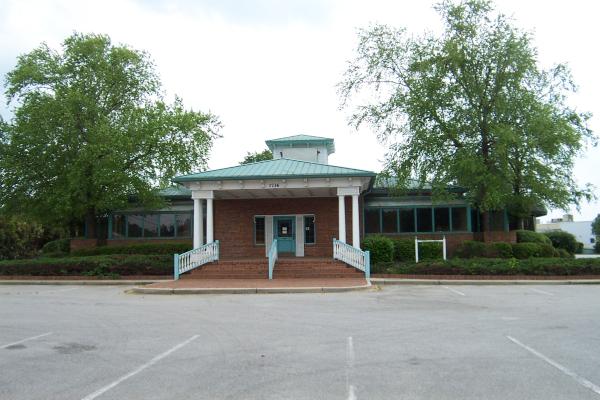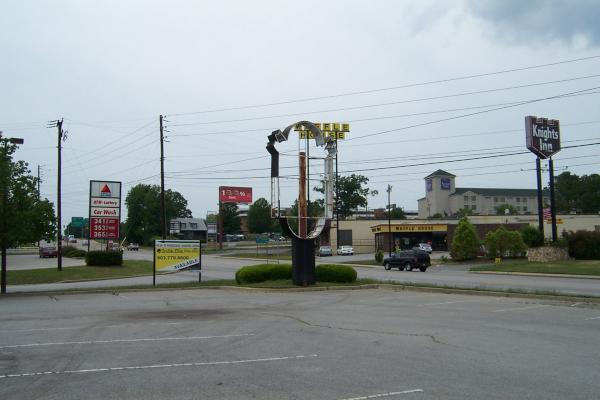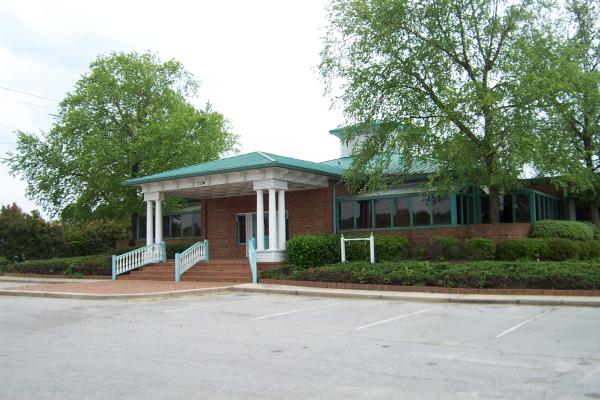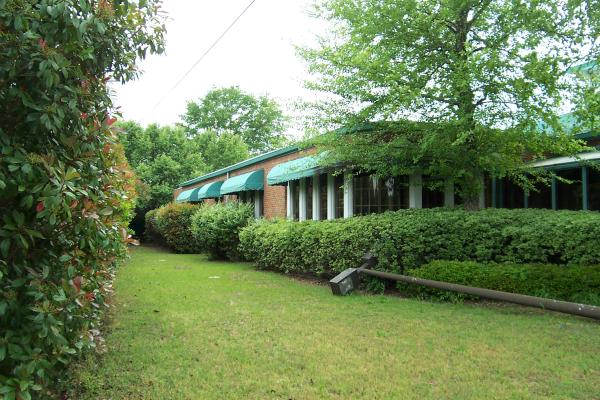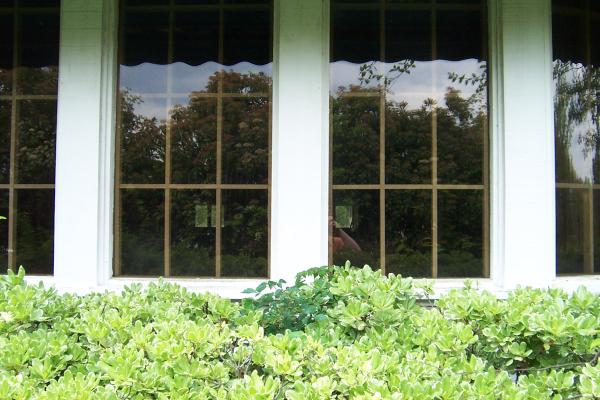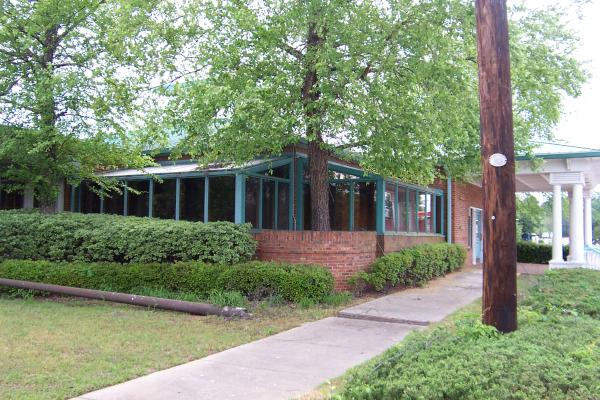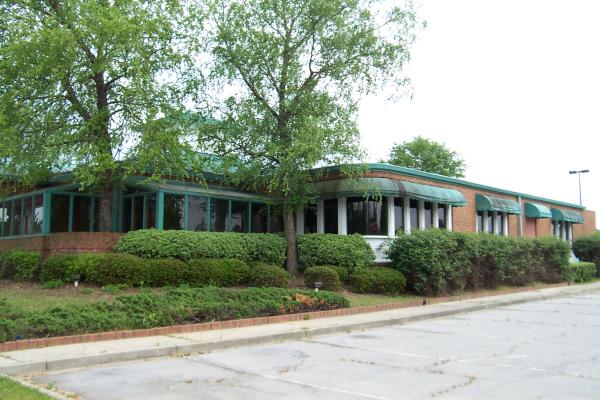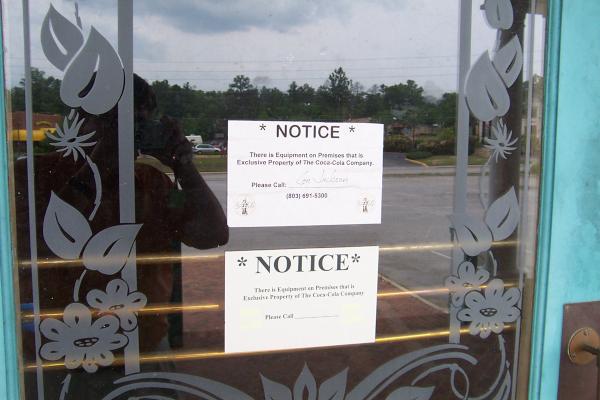 The Key West Grill is another entry on the list of restaurants I meant to eventually get around to, but in the event never did. In this particular case, since "Key West" is an island, I figured that the menu would be largely seafood, something which I don't eat at all, so I wasn't chomping-at-the-bit to go there and order the token burger or whatever the landlubber fare was. Since I never did, it's of course possible that I was wholly mistaken about the cusine. Taking the pictures above, I was impressed with the building, which seems as though it would have had a very nice dining ambience.
At any rate, Key West always seemed to have a fair number of cars in the lot, so I was somewhat surprised when they closed up shop. It's still a fairly good corner for restaurants though: I like both Fudruckers and El Chico which are across the street and next door respectively.
I do think at this point enough years have passed that Coca-cola probably ought to accept the fact that they aren't getting their equipment back.
UPDATE 3 November 2011:
Well the building is going down hill a little bit, or at least has started to be a target for "tagging". From the view through the front door, it appears that some work took place at some point, as ceiling insulation is all over and most of the ceiling tiles are missing (and the murals look like they were nice). Coke still hasn't gotten their equipment -- I'll bet it's not worth having by now, and the front door has that ubiquitious sign of non-occupation: unclaimed phonebooks.
On the plus side, the Piracantha bushes are doing really well.
Looking at he pictures below, you can tell immediately that the "feel" of photos from Closing-Cam 1.0 (above) and Closing-Cam 2.0 is completely different.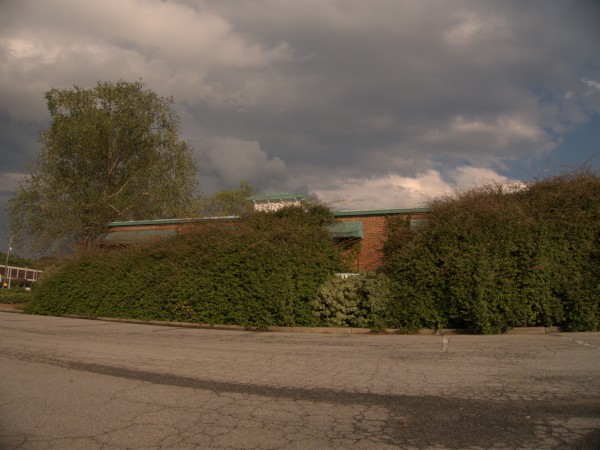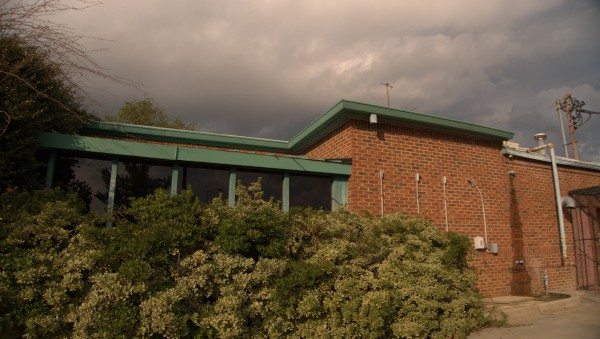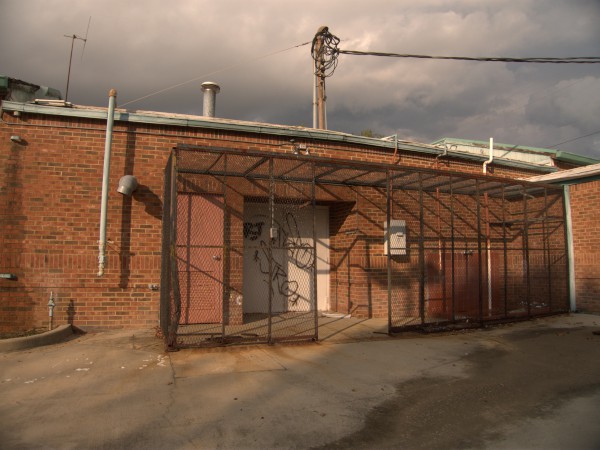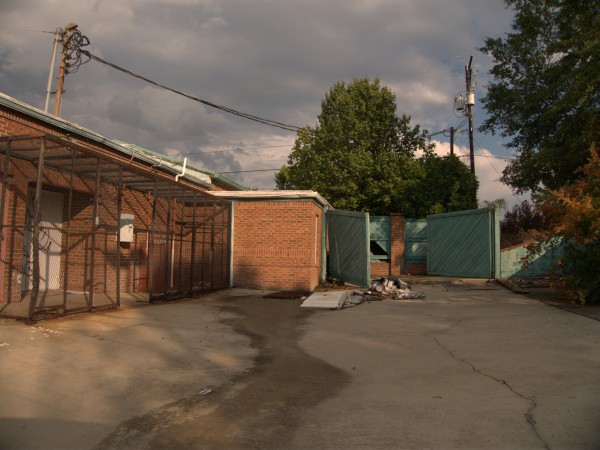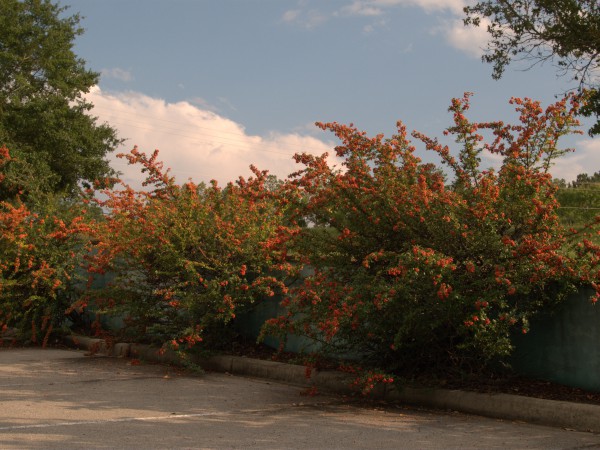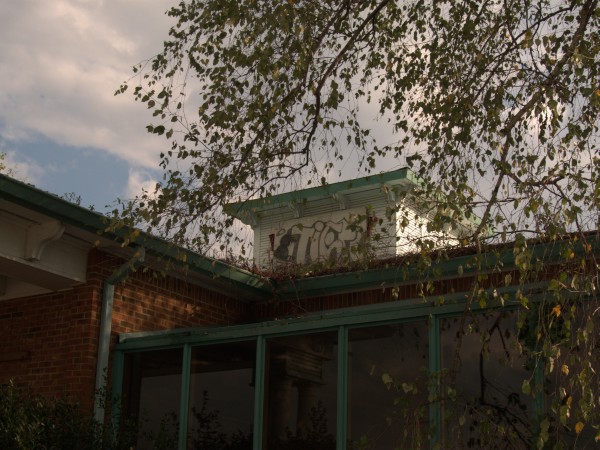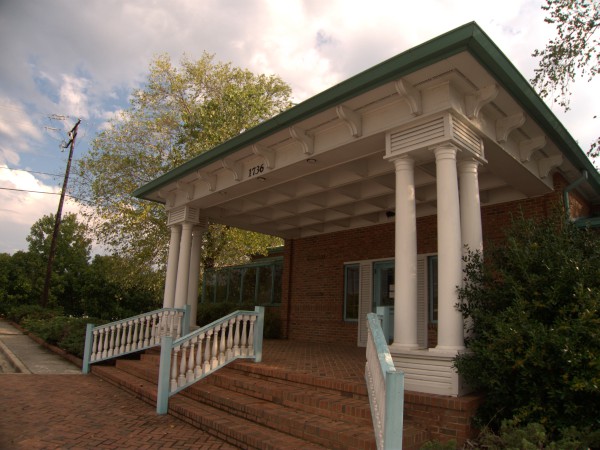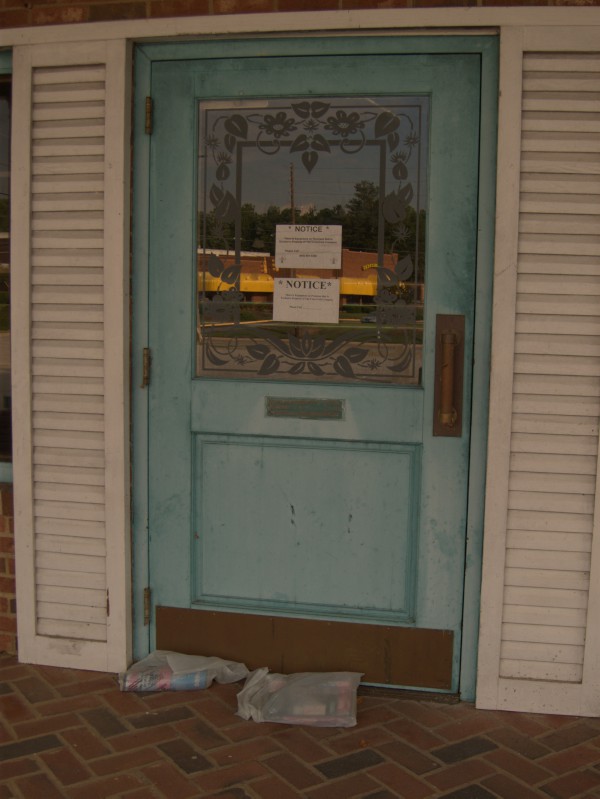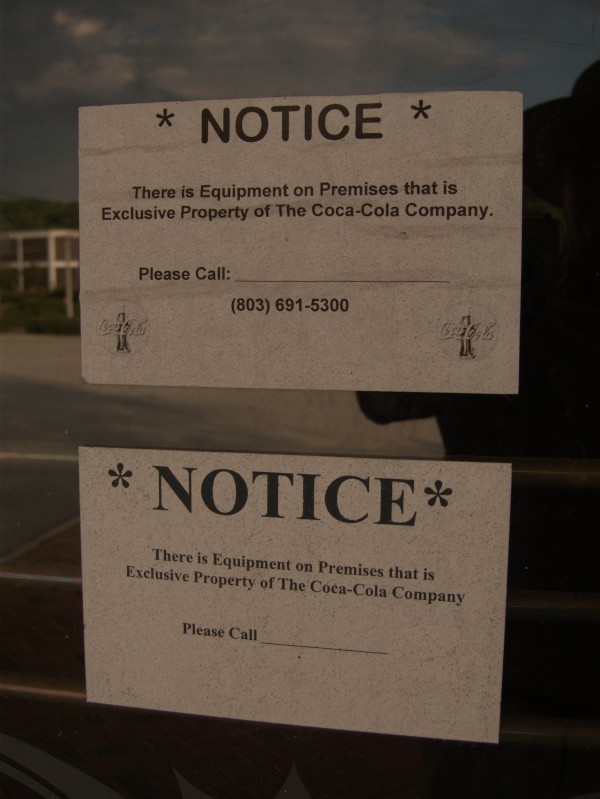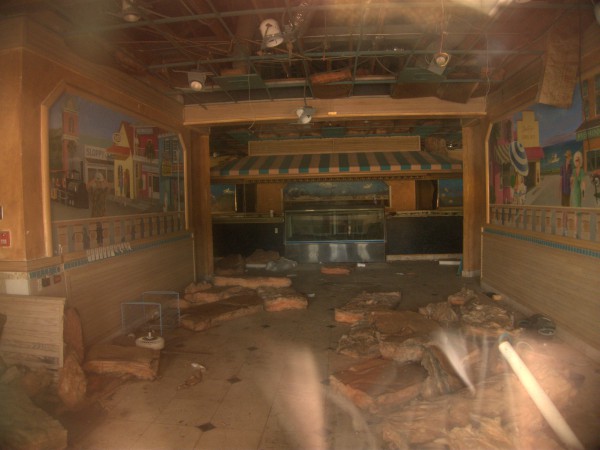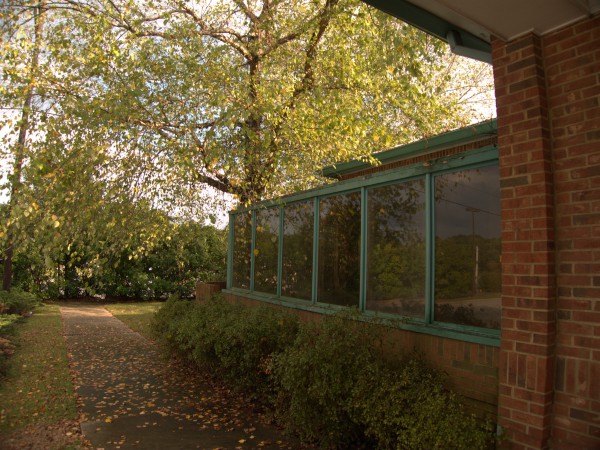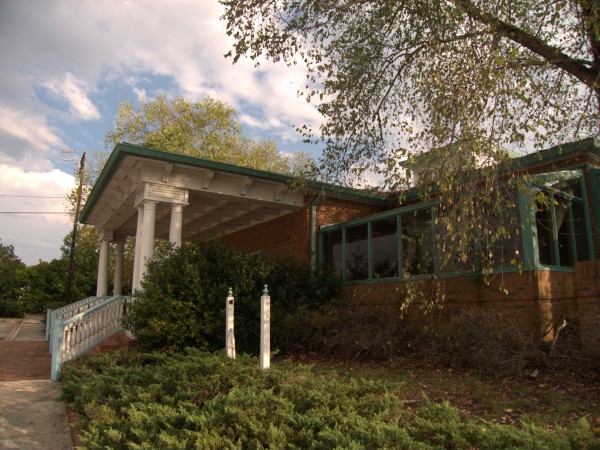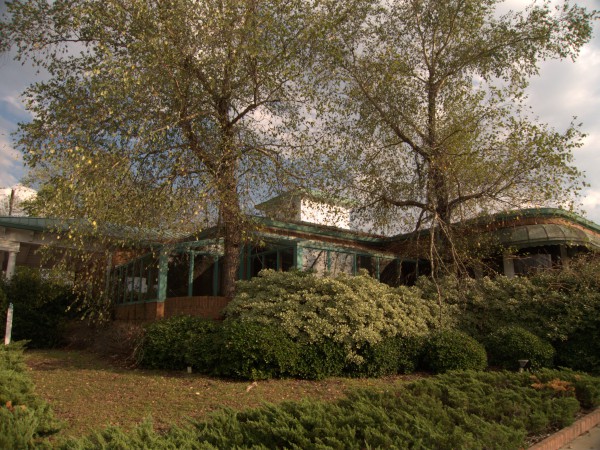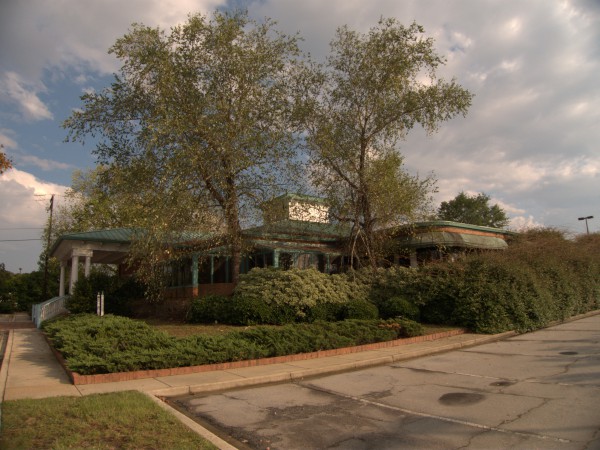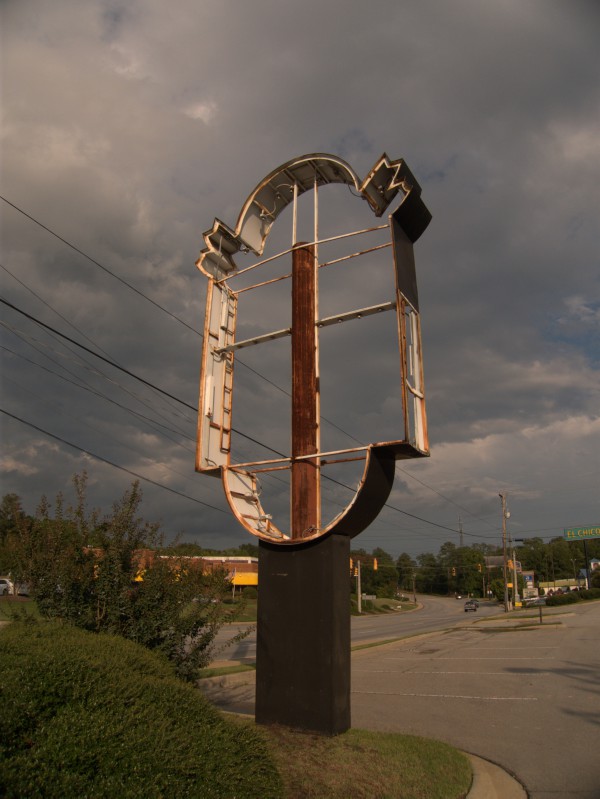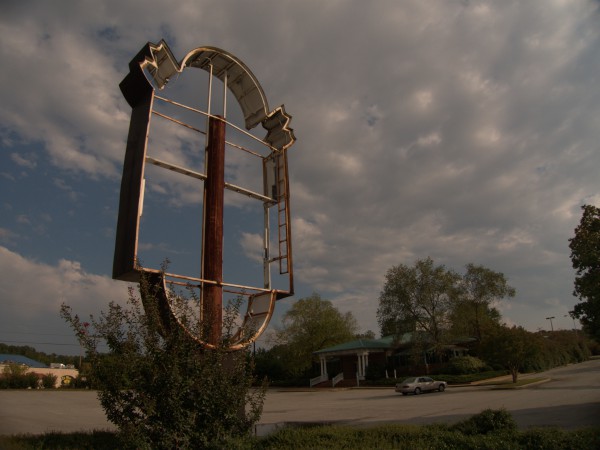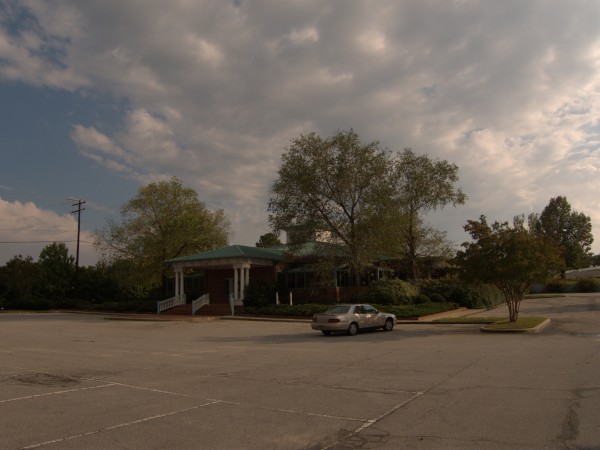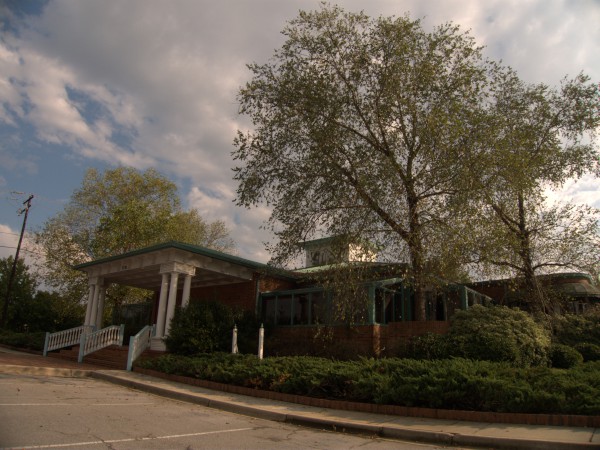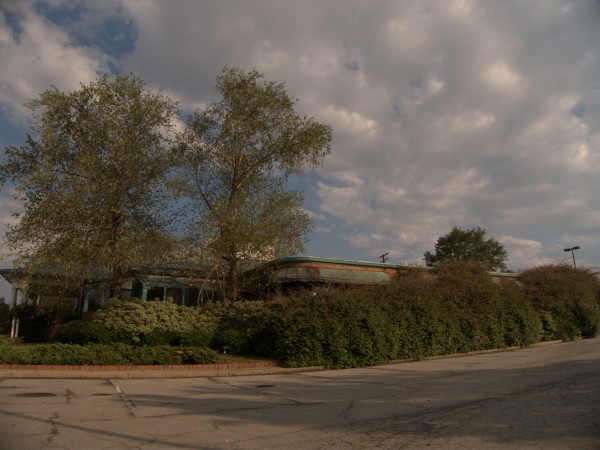 (Also added the full street address and tags).
UPDATE 5 November 2011 Added full 24 September 2011 photoset.
UPDATE 9 January 2018 -- As reported in the comments, this building has now been razed. Here are some pictures from 18 November 2017 of the then partial demolition and highlighting the murals: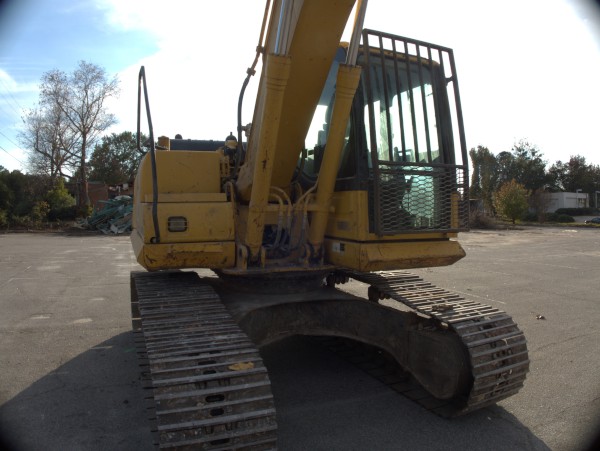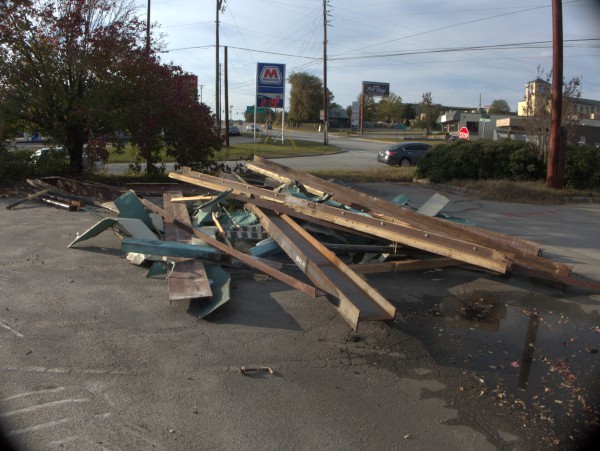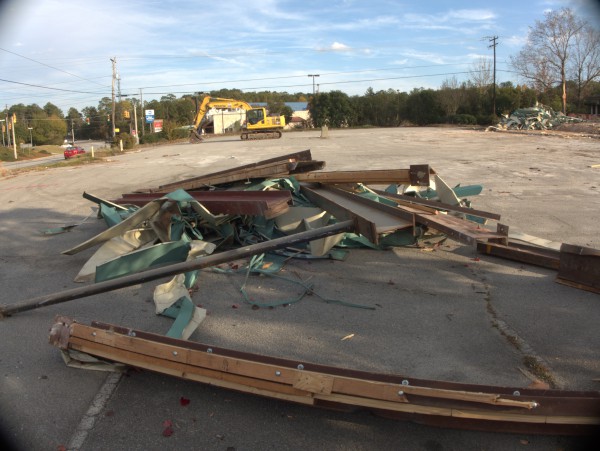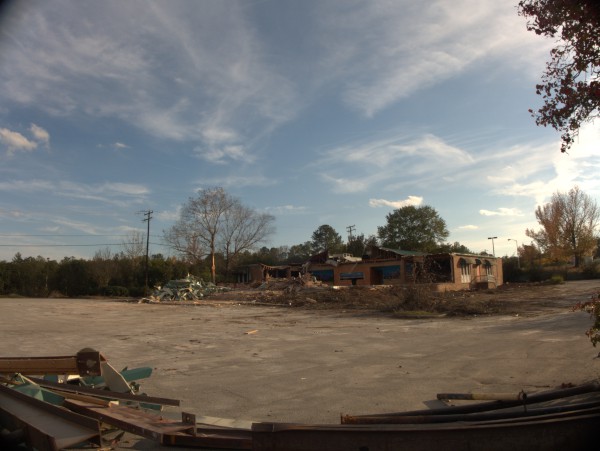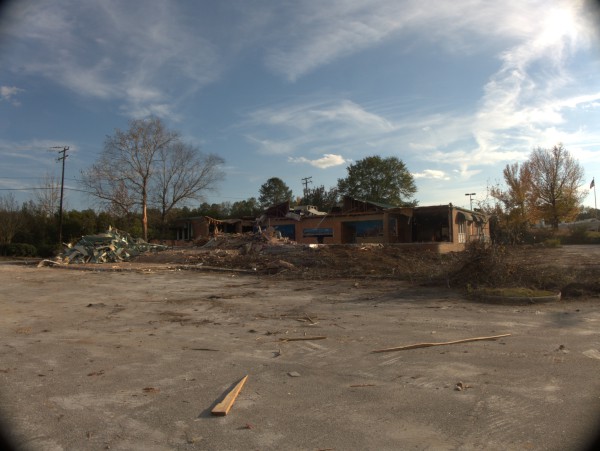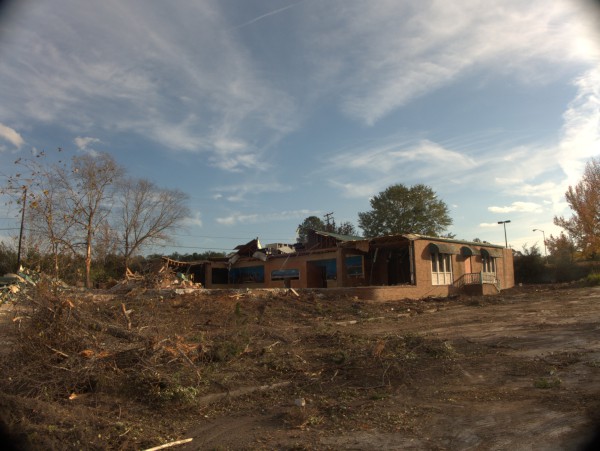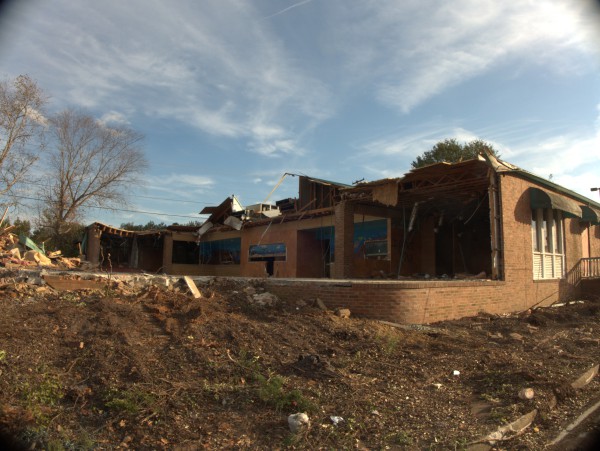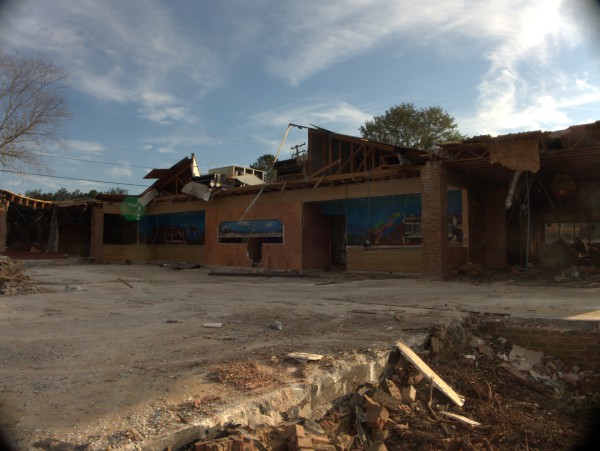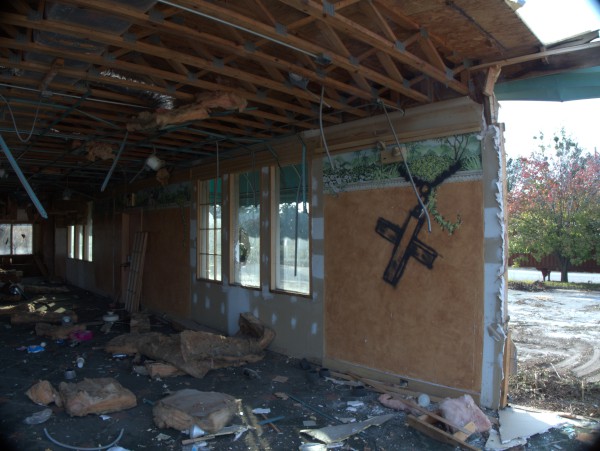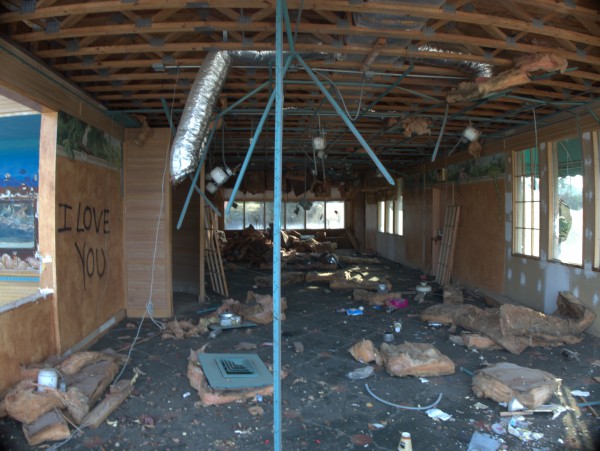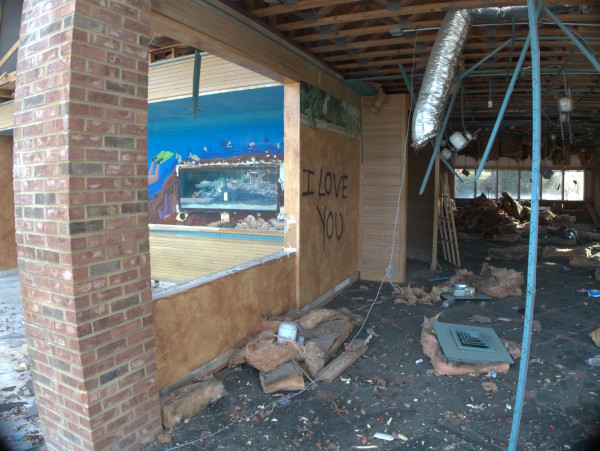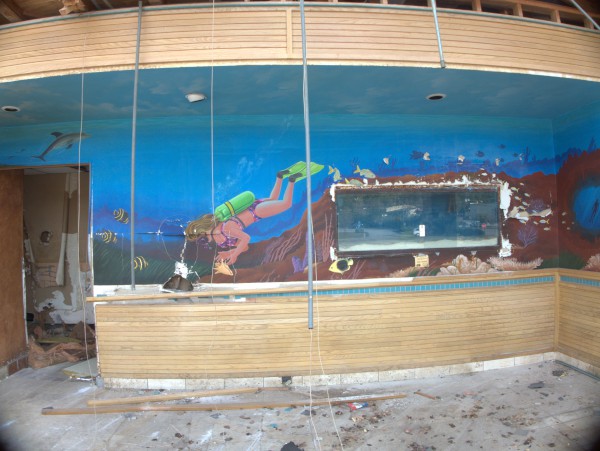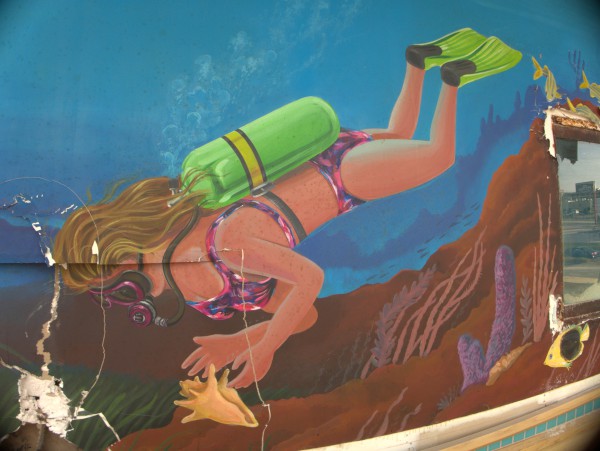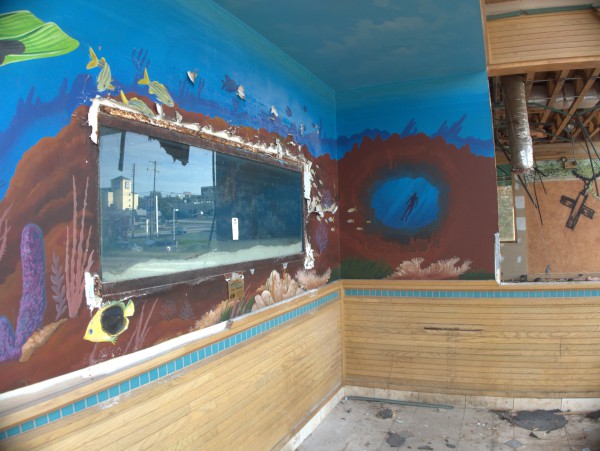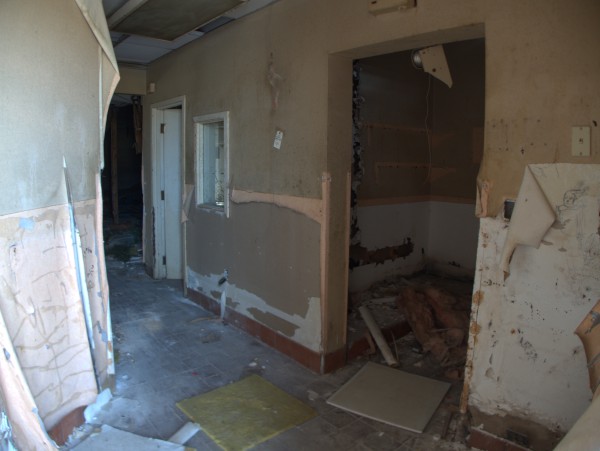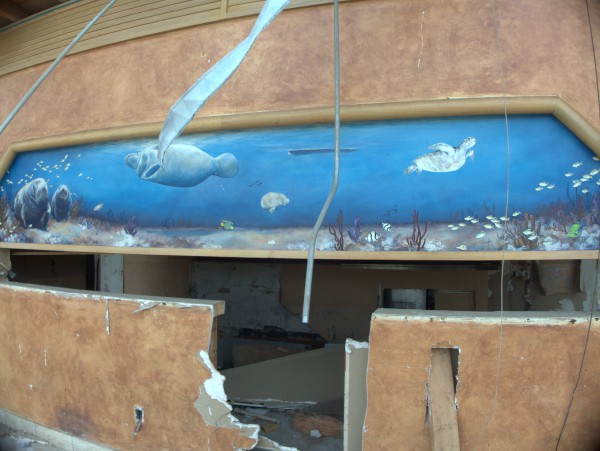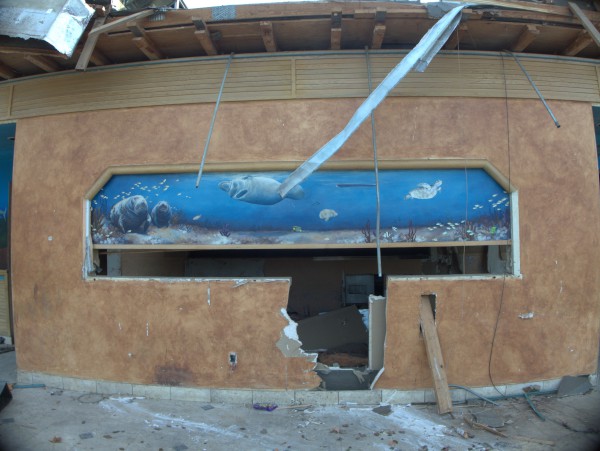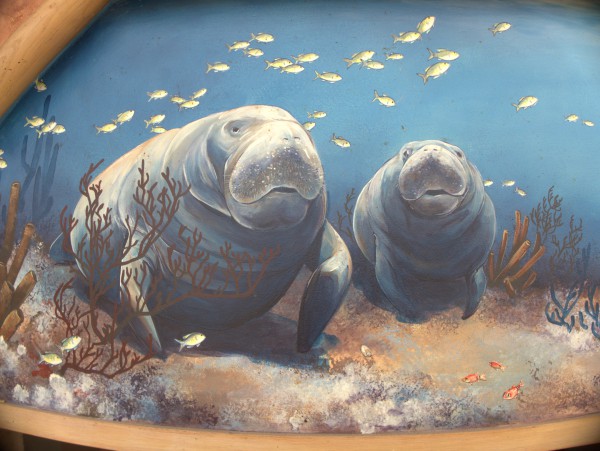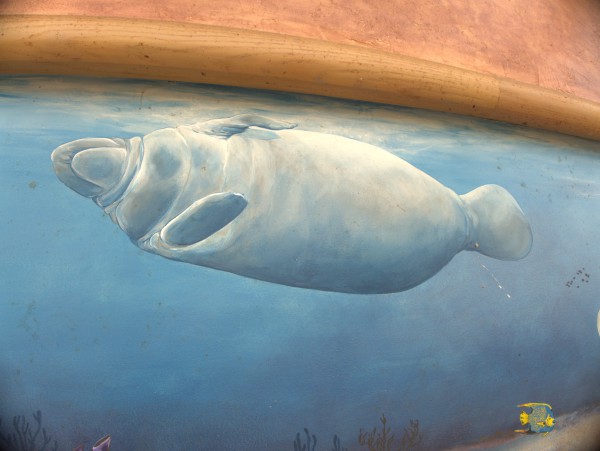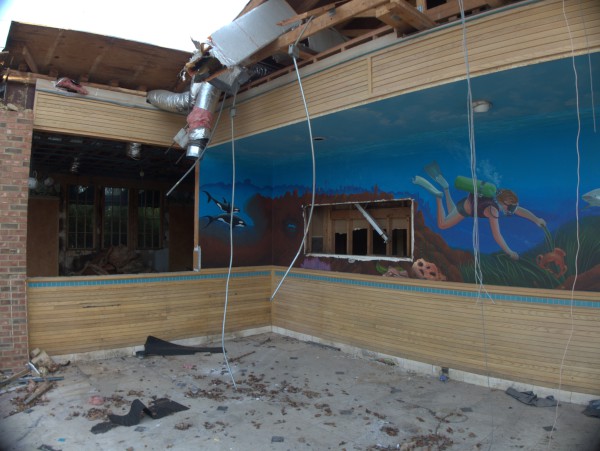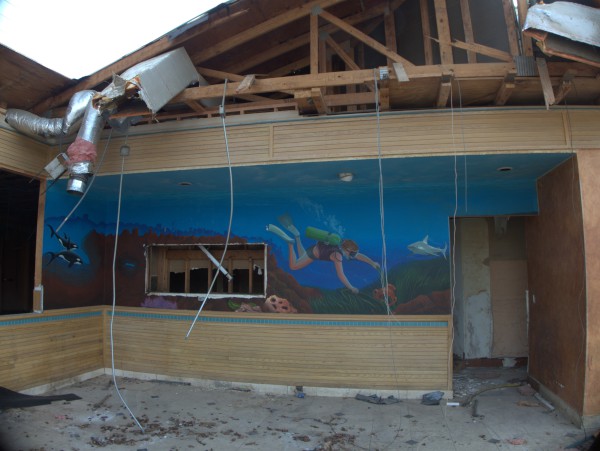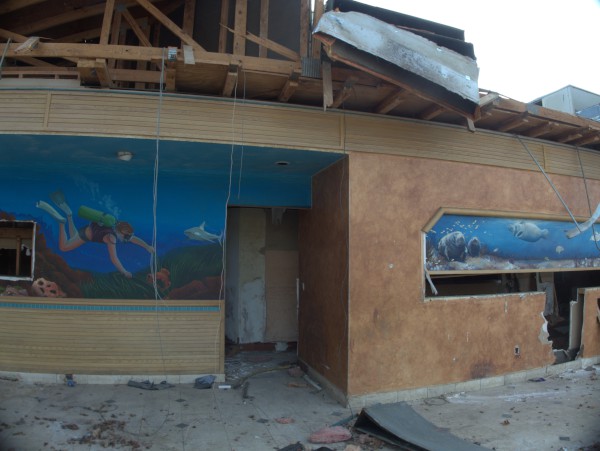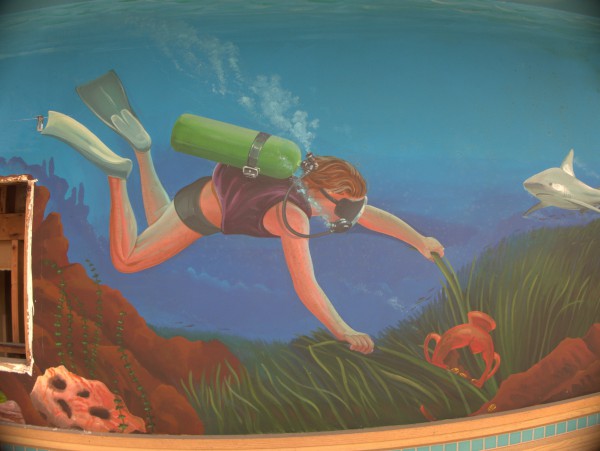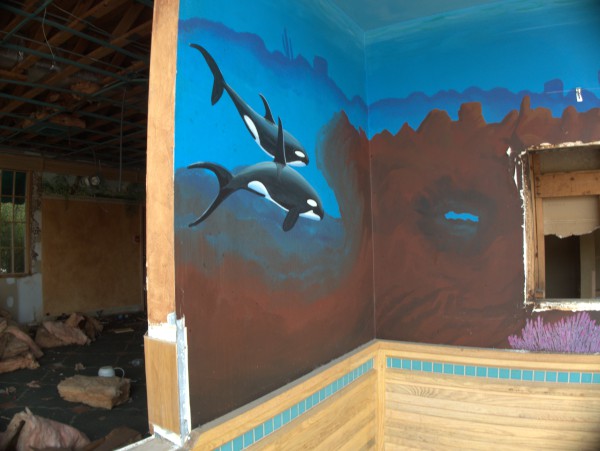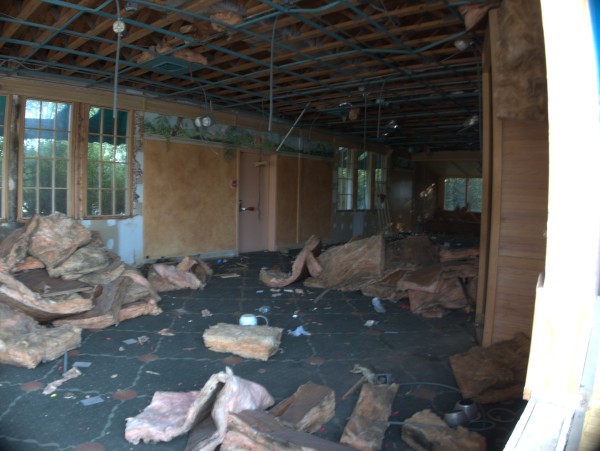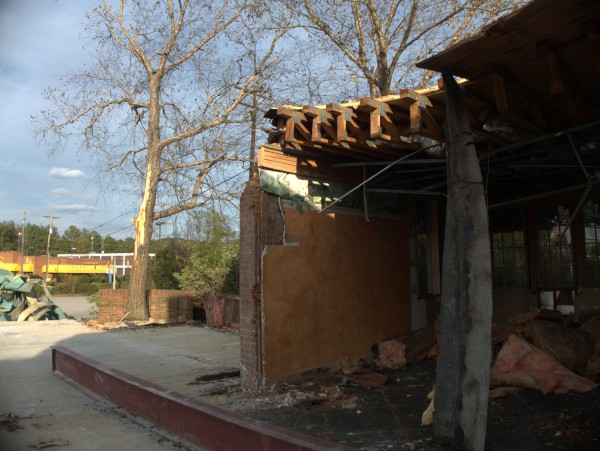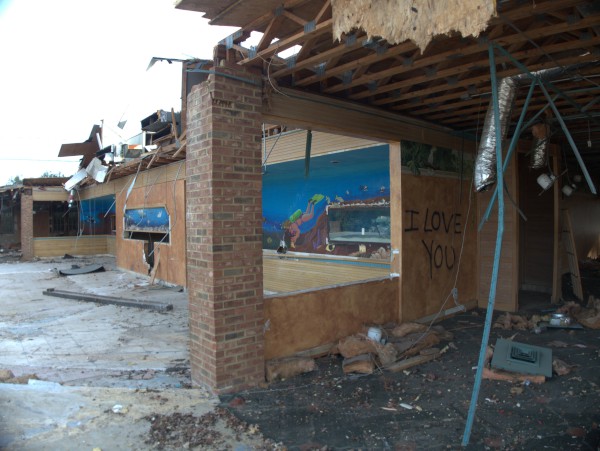 19 Responses to 'Key West Grill, 1736 Bush River Road: early 2000s'
Subscribe to comments with RSS or TrackBack to 'Key West Grill, 1736 Bush River Road: early 2000s'.
Leave a Reply