Posted at 1:54 am in Uncategorized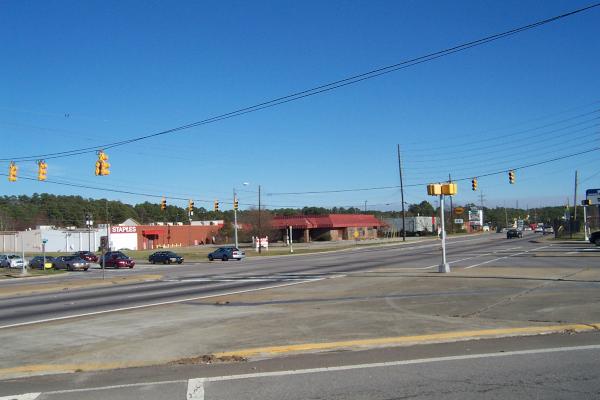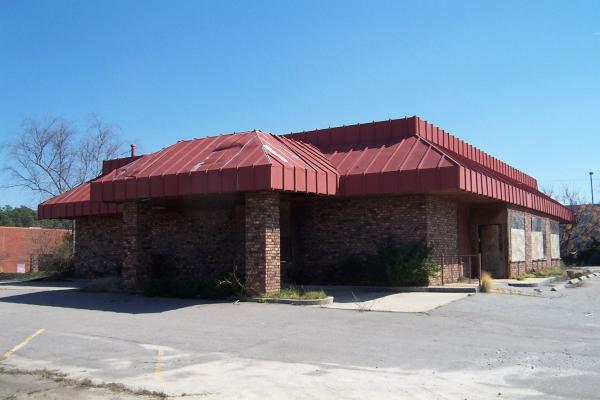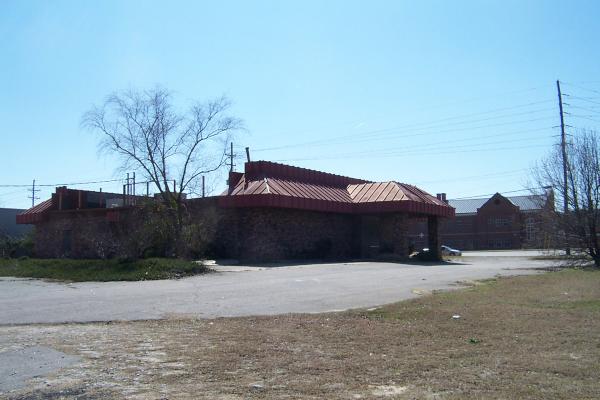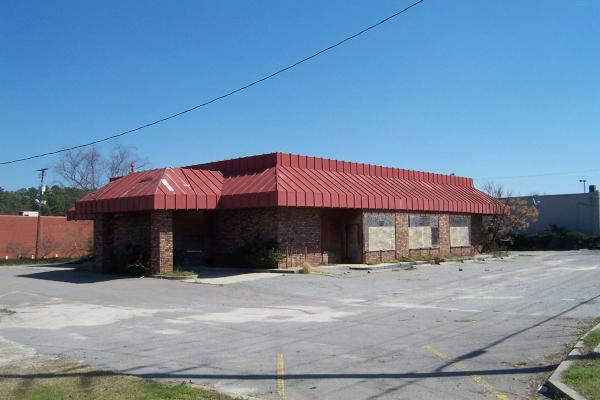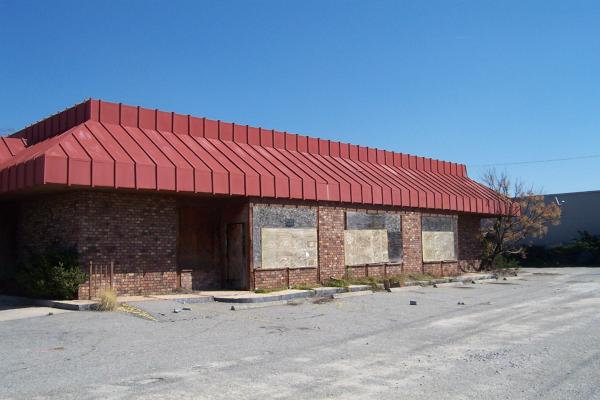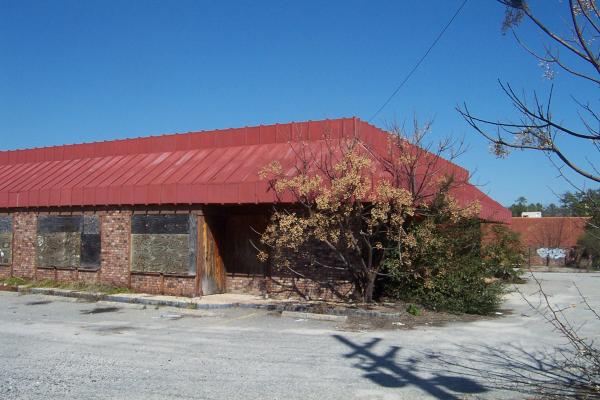 This post is a companion of sorts to the last one, at least as far as age and location go. This defunct deli sits catty-cornered from the defunct bank that was the subject of that post. Its location is actually rather interesting as it has changed without the building ever having moved.
I've given the location as the corner of Decker Blvd and Trenholm Road Extension, but of course when the building was built, there was no Trenholm Road Extension, and it wasn't on a corner lot at all. In fact , though I may have my dates off a bit, I think the building predates most of the land around it! At one time what is now the Staples/Goodwill plaza across from Dent Middle School wasn't a plaza, or even woods: it was a lake. It wasn't a very good lake -- it was rectangular and obviously artificial, but it was a lake, and the deli building was more or less on the lake bank. Given all the empty retail space on Decker, they probably should have left it a lake.
I never ate at the deli, and don't recall the owner. My sister thinks it was an "Andy's Deli", and I have no reason to think she's wrong. As far as I can tell, it's not an awful location, and I don't really have any idea why it went under. However, unlike the bank, the lot owner still has some hope for the property, and a for sale sign hopefully beckons passers-by. I don't know if the owner rents the lot, or if it is extra-legal, but various road-side sales set up there from time to time. You know the kind of thing: velvet paintings, cheap sofas, cyprus knee art..
UPDATE: This post was originally titled "Deli". Everyone seems to agree that I was wrong and it wasn't a deli, but a Grandy's restaurant. I've changed the post title to reflect that. Here is a working Grandy's in a very similar building.
33 Responses to 'Grandy's, Corner of Decker and Trenholm Road Extension: 1980s'
Subscribe to comments with RSS or TrackBack to 'Grandy's, Corner of Decker and Trenholm Road Extension: 1980s'.
Leave a Reply