Posted at 7:42 pm in Uncategorized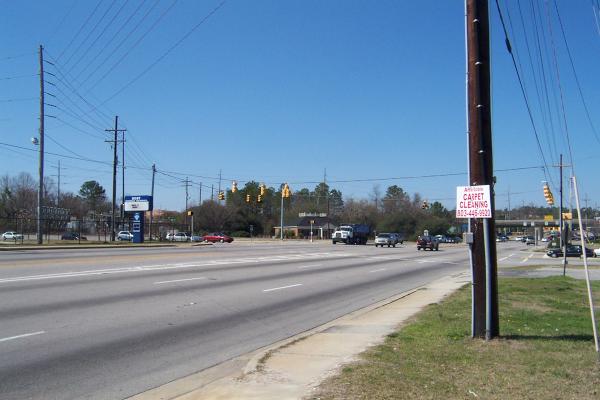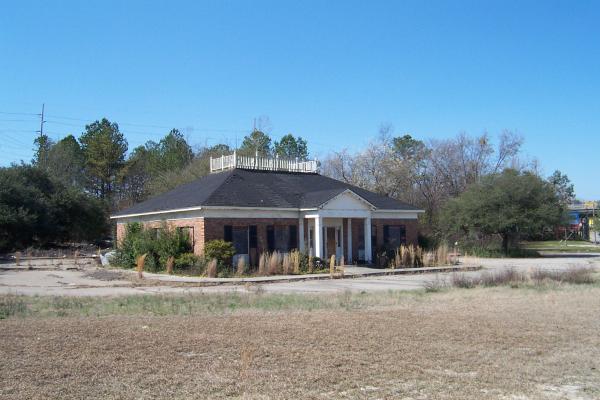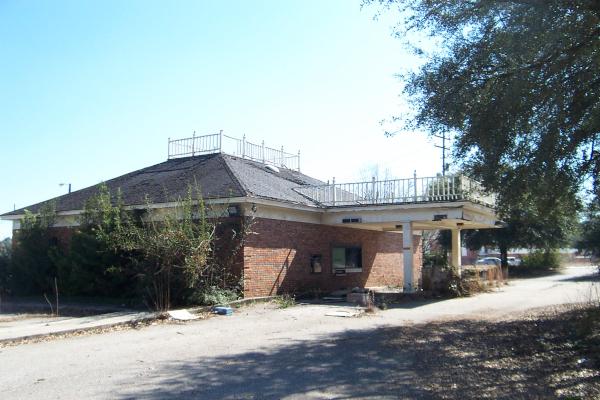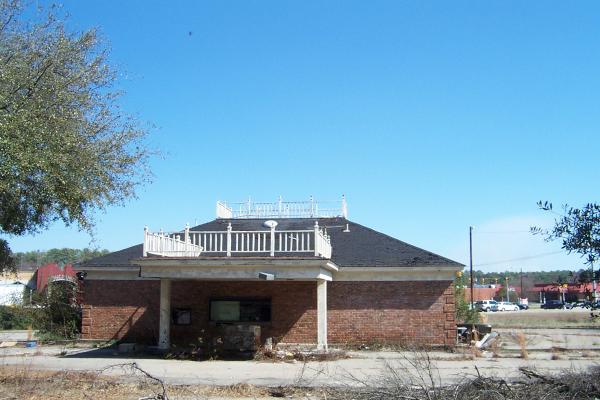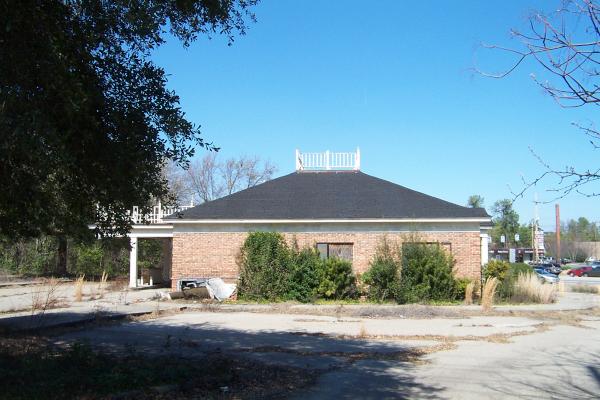 This bank building sits on the corner of Trenholm and Decker across from Dent Middle School, catty-cornered from the Staples/Goodwill plaza and across from the Longhorn/Comedy House plaza. For some reason, it has been vacant and derelict since the 1980s. I can't recall what the original tenant was, or what happened to it. Perhaps it was a victim of the Great Savings & Loan Crisis; perhaps during the great bank merger boom it was swallowed up by a chain with a branch close enough that keeping it open didn't make sense. Maybe a teller cleaned out the vault and took off for Mexico..
That the architecture is so obviously bank-ish may explain why no other business has ever bought the building: If you put a restaurant or shoe store there, people's eyes would register "bank" and just skip over it. It doesn't explain, however, why the lot hasn't been sold and the building torn down for something new. There are no real-estate signs on the lot -- it appears that the owner has just given up on the property. I can understand that it might be hard to sell now with Decker in decline (both neighboring plazas are somewhat of hard-luck cases), but I don't recall ever seeing signs there. Access from Decker heading towards Two Notch would be a bit of a problem, but there is access from Trenholm and Decker heading towards Percival, so it's not awful.
At any rate, the clearly legible "CLOSED" sign in the drive through window (still mostly unbroken!) describes the situation more clearly than originally intended.
PS: If you need any CD jewel cases, there's a whole stack of them in a pile in the parking lot on the drive-through side).
UPDATE: Commenter Mike suggests it looks like a C&S branch.
UPDATE: Commenter Jim says South Carolina Federal Savings & Loan
34 Responses to 'Bank, Corner of Trenholm Rd & Decker Blvd: 1980s'
Subscribe to comments with RSS or TrackBack to 'Bank, Corner of Trenholm Rd & Decker Blvd: 1980s'.
Leave a Reply