Archive for the 'Pontiac' tag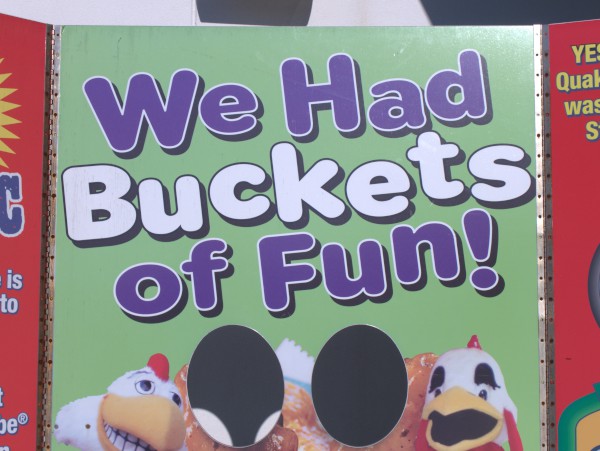 Although I had thought about going to Quaker Steak & Lube serveral times, somehow I never got around to it. If I *had* gone, I would have taken the frontage road east at I-20 & Clemson Road. As I found out yesterday, that doesn't work -- that frontage road does not go all the way through from Clemson Road to Spears Creek Church Road, and in fact you have to take the Spears Creek Church Road exit.
Once finding the place, I discovered it was a wings joint, so I probably would not have gone out there often anyway as I dislike the smell of chicken. That aside, it's a nice looking building, and apparently they had bands play the small stage in the parking lot, presumably in the warmer months. There are stairs leading from the Quaker Steak lot down to the Harley Davidson Thunder Tower, so I expect they probably got a good bike crowd for those shows.
Interestingly, if you google for Quaker Steak & Lube in Columbia, this address is not the first thing that comes up. Instead, you are referred to 2150 South Beltline Blvd, which if you look at google maps, was a vacant lot the last time they took aerial pictures. I haven't been down there, but apparently the ground has been cleared for at travel plaza, and the new Quaker Steak will open there in March 2017.
Which ties in with something else I read online
Sunday, May 1, 2016 10:28 PM EDT
WESTLAKE, Ohio -The deal has been closed to sell the Sharon, Pennsylvania based Quaker Steak & Lube restaurant chain to a national truck stop chain based in Westlake, Ohio.

Travel Centers of America announced last week that it has completed the acquisition of Quaker Steak for approximately $25 million.

The transaction followed a chapter 11 bankruptcy filing by the parent company of Quaker Steak & Lube in November, which revealed that the wing restaurant chain had liabilities between $1 million and $10 million owed to hundreds of creditors.
So apprently Quaker Steak is becoming the house brand restaurant for TA Travel Centers.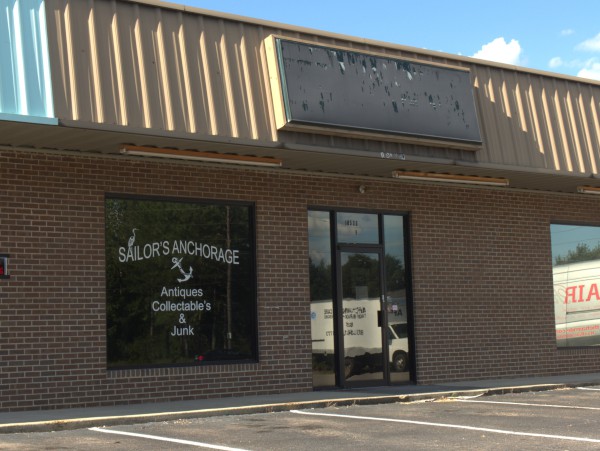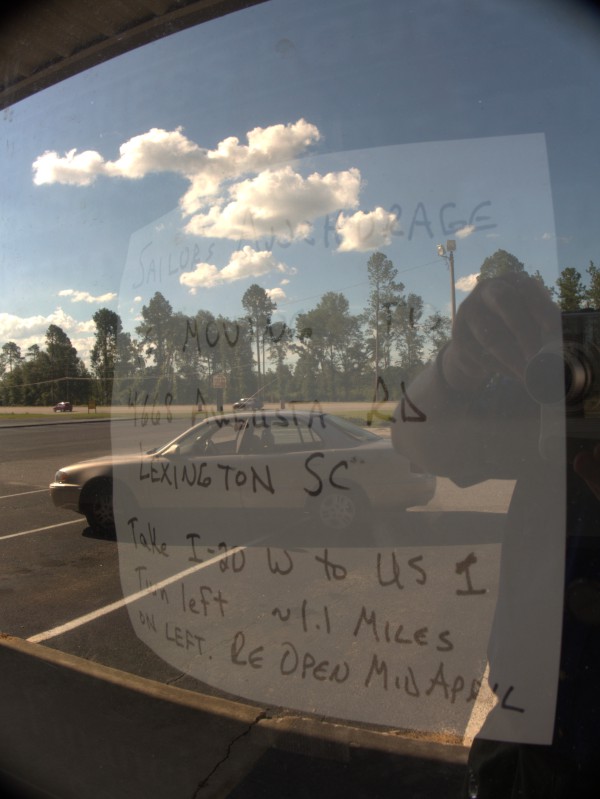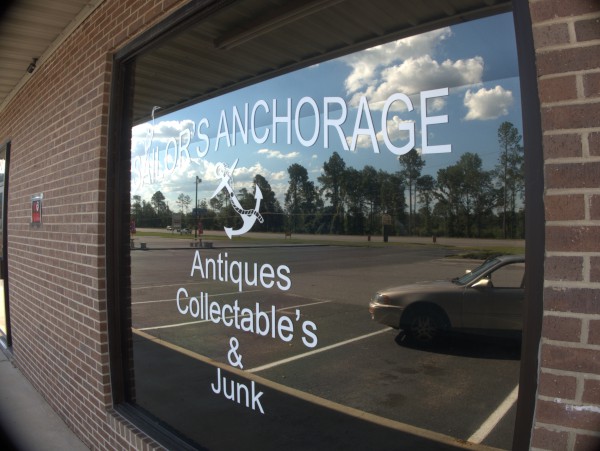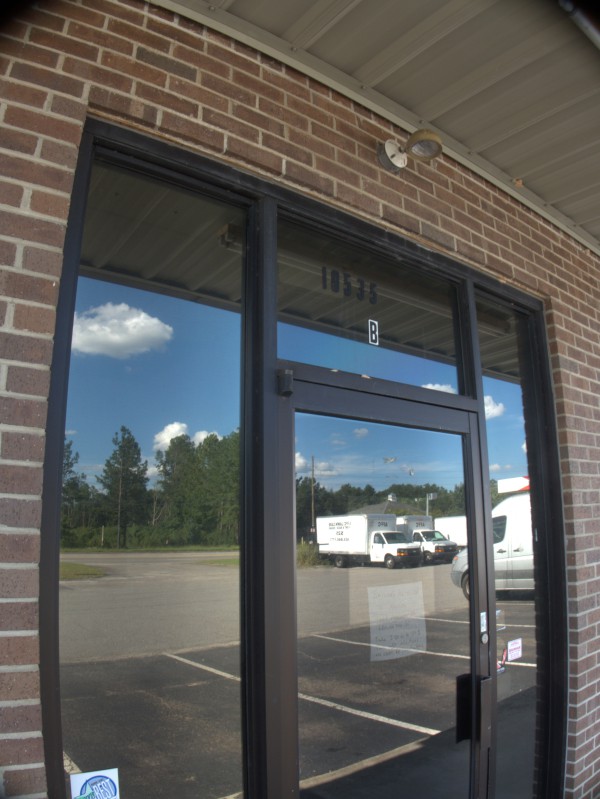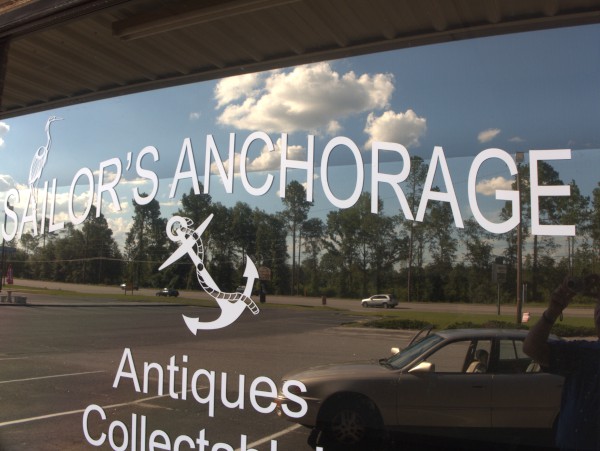 I don't go into antique shops as much as I used to, but when I did, "junk" was a real draw as you never knew just what you would find. At any rate though, whatever it was, you can't find it in Pontiac anymore, you have to head to Lexington.
(Those would be much better cloud reflection shots if I had moved the car..)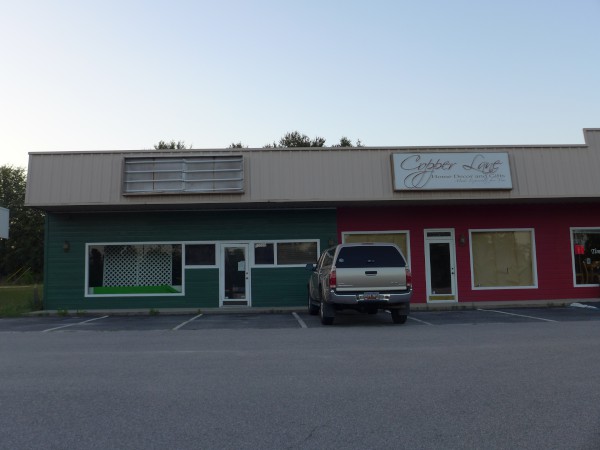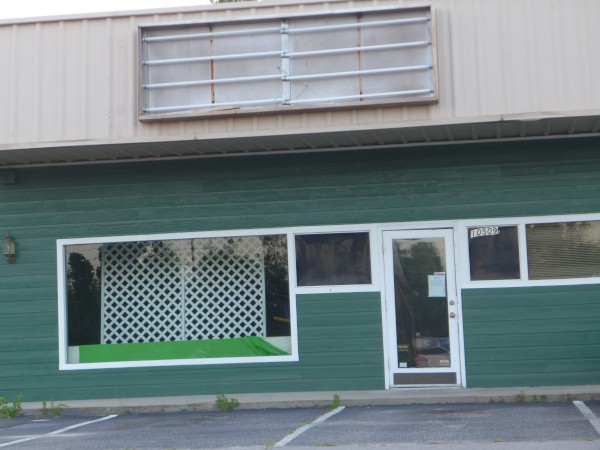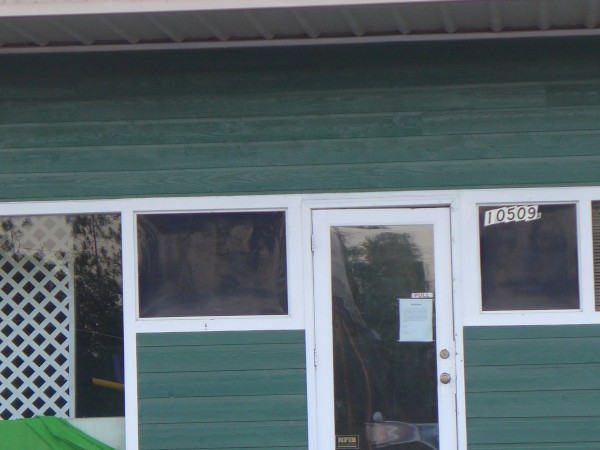 I don't get out to Pontiac very often, so I was only vaguely aware of this little strip mall near Pontiac House Of Pizza, but it looks like there are a couple of vacancies right now.
(Hat tip to commenter cheryl)