Posted at 11:42 pm in Uncategorized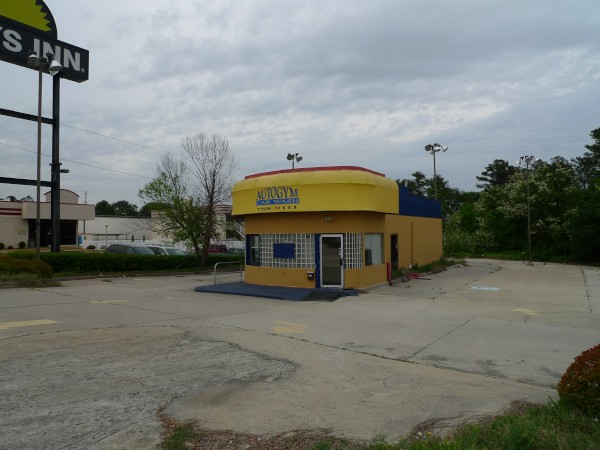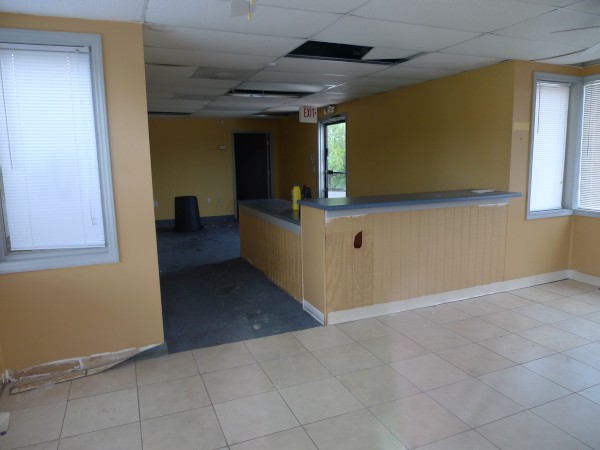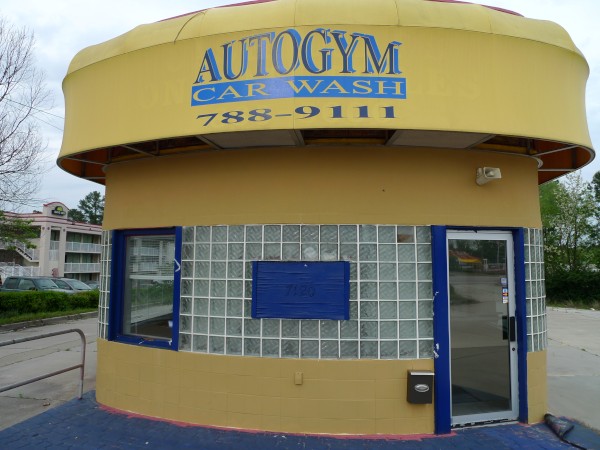 In the 1990s, the restaurant chain Krystal started to make a push in to the Southeast. They had been around for a good while by then, but were new to the Columbia market. I think that originally their niche had been as the Whitecastle-like store operating in regions where there was no Whitecastle, and they had a small burger similar to Whitecastle's "slider".
However during their big expansion push, they came up with the selling point that they had menu items not usually found at fast food joints. I think these were mostly vegetables, but the only actuall one I can recall right now is "fried mushrooms", because I like fried mushrooms. (The State Fair is usually the only time I get them though). Anyway, they did a big build-out and opened lots of new stores, but for whatever reason, it didn't work out for them, and the stores all closed. I'm pretty sure the chain is still around, but they've exited Columbia, and I believe the whole state. I only went to Krystal a few times and never to this store. I'm pretty sure that this particular location was a "mini" store with drive-through and takeout only.
I don't know anything about Autogym. I don't recall hearing the name anywhere else, so I'm assuming that it was a one-off local carwash operation, and I don't think it lasted too long. I'm not sure why you would bring your car to a building not fitted out with carwash equipment, especially when there was a carwash, built as a carwash, just across Two Notch on Decker, and perhaps that was a problem for them.
UPDATE 27 April 2009:
Well, it appears I was mistaken when I tagged this building as a former Krystal. I've changed the post title to reflect that, but I'm going to leave all the verbiage I wrote about Krystal since the comments won't make sense otherwise -- I reserve the right to cut-and-paste it into a post about a real Krystal sometime!
Commenter Badger identifies the initial tenant as a Rally's. I never ate at (or got takeout from) a Rally's, but it seems to me that sometime in the early 90s, the idea for a very small takeout burger place took off, and suddenly there were about half a dozen different chains working the concept. There were Rally and Checker as mentioned in the comments, but there was also Central Park, and several others that I am completely blanking on right now. In general they didn't last long though I'm not sure why -- personally I hate to do take-out but plenty of people seem to like it.
UPDATE 12 September 2009: Well, it's open again, this time as a Chinese take-out operation, China Garden.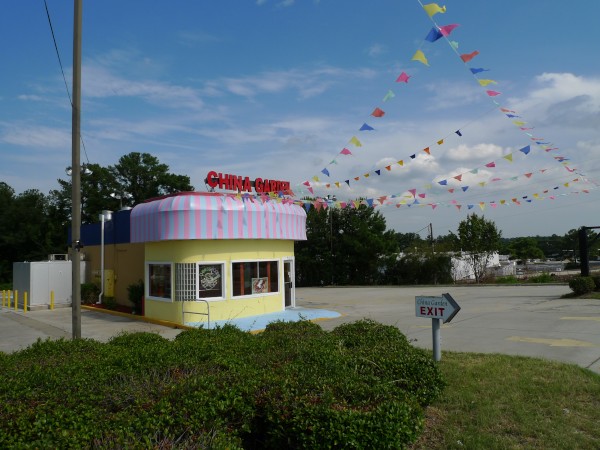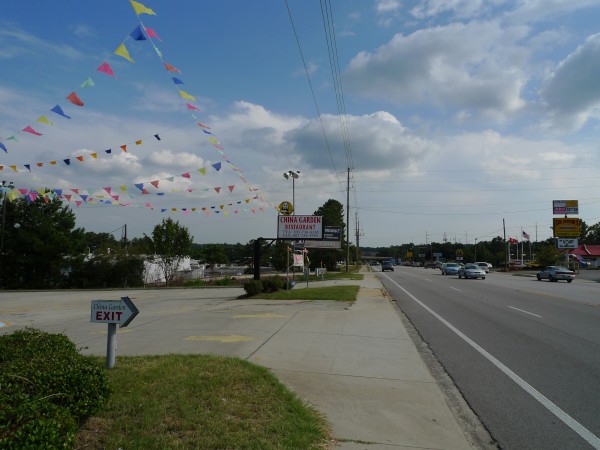 21 Responses to 'Rally's / The Goldmine / North American Title Loans / Autogym / but not Krystal, 7120 Parklane Road: 1990s / 2000s'
Subscribe to comments with RSS or TrackBack to 'Rally's / The Goldmine / North American Title Loans / Autogym / but not Krystal, 7120 Parklane Road: 1990s / 2000s'.
Leave a Reply