Archive for the 'accountant' tag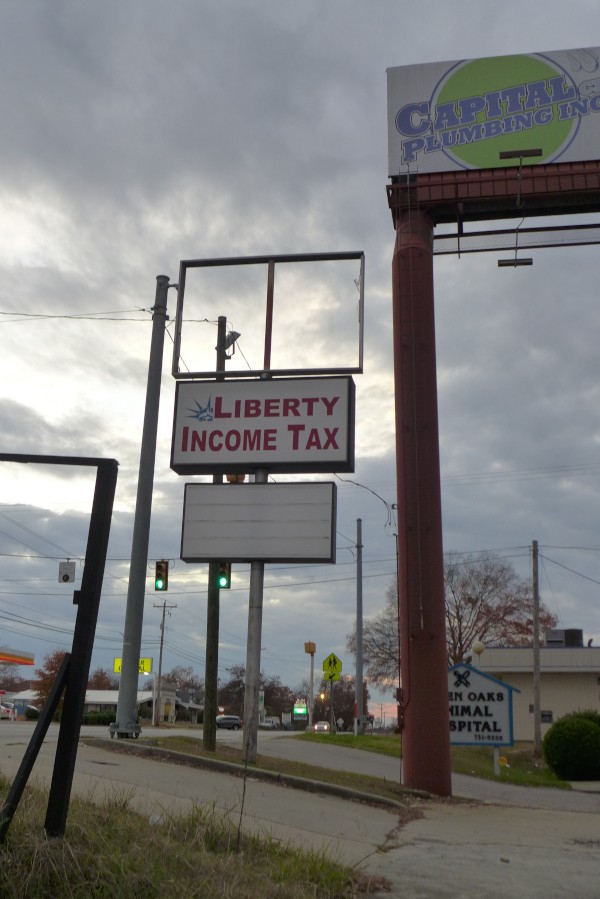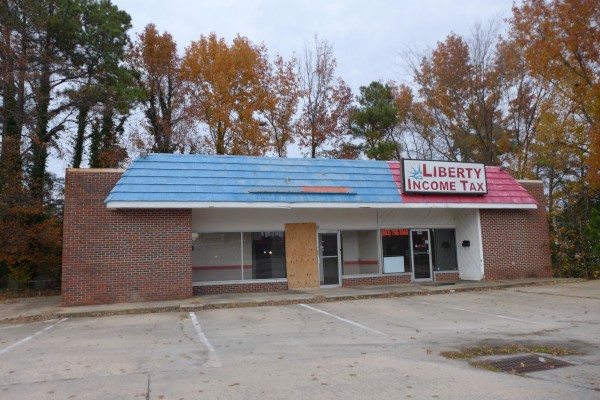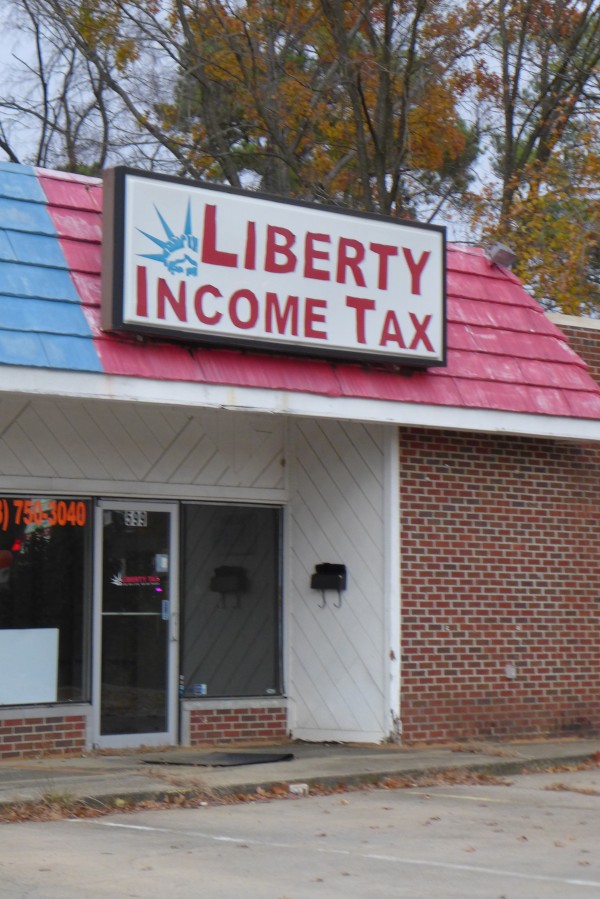 You can see why this office might want to move: being co-located with a departed convenience store of some kind is not ideal. Looking up the phone number, it appears they are now at 2700 Broad River Road, which is the plaza across the street from Rush's.
UPDATE 13 March 2023 -- Still no new tenant here, but the Liberty signage is down: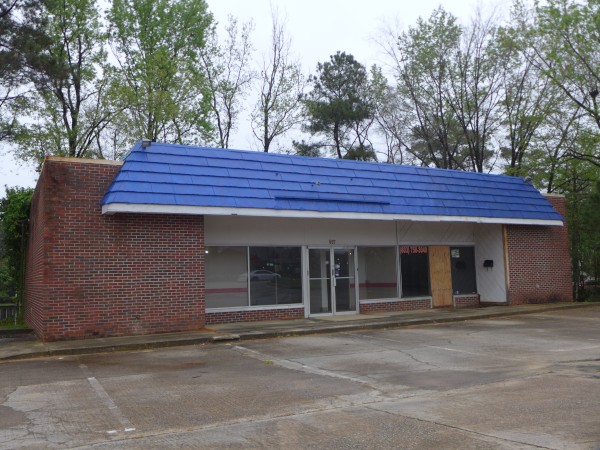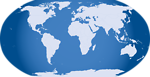 Posted at 12:51 am in Uncategorized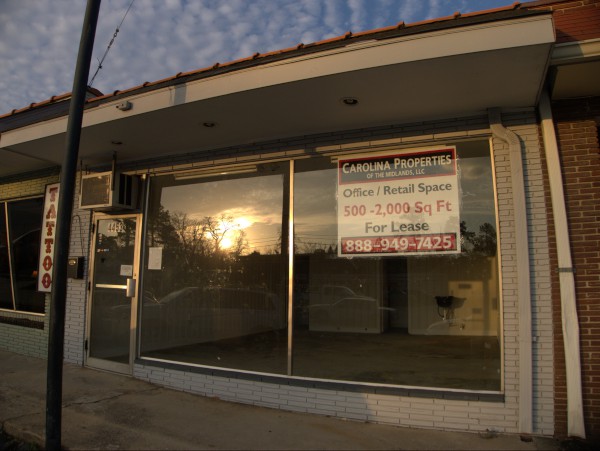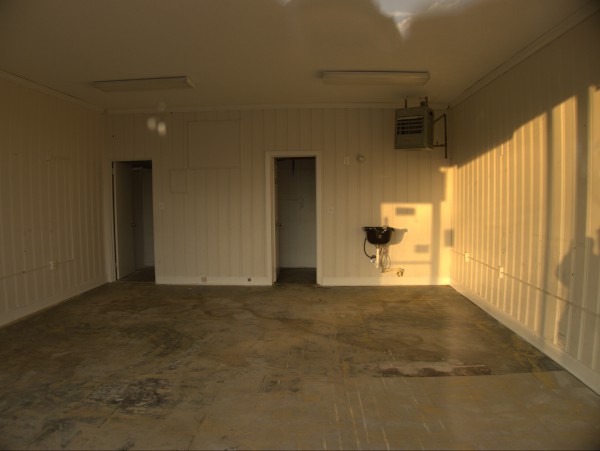 Here's another storefront on that odd little strip of Devine Street which also housed Brassworks, Le Petit Chateau, and a number of other businesses from days gone by.
As you can see from the hairdresser's sink at the back of the space, Dianna's was the last operation in here. These pictures were taken on 16 December 2011, so they were already gone by then, but they are listed in the February 2012 phonebook, so I'm guessing they did not close too long before that.
The operation before Dianna's was Liberty Tax Service, which, I believe, did not close, but simply moved down the street a bit.
Posted at 2:28 am in Uncategorized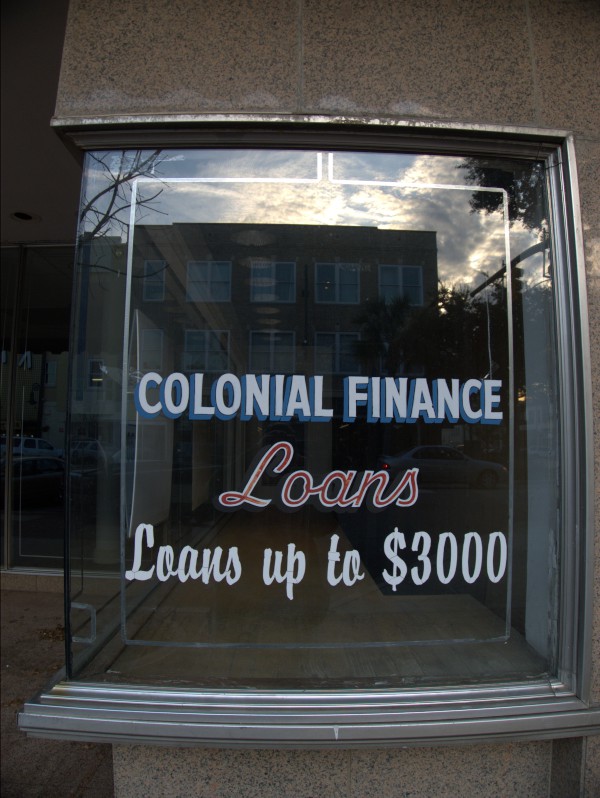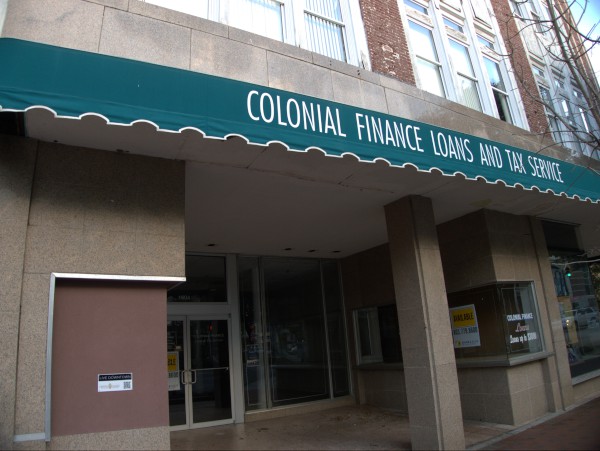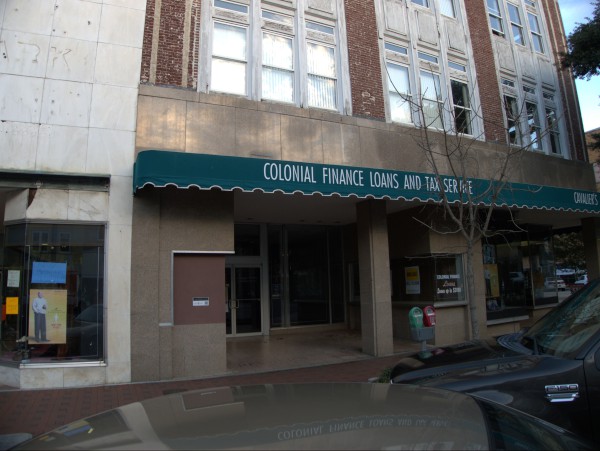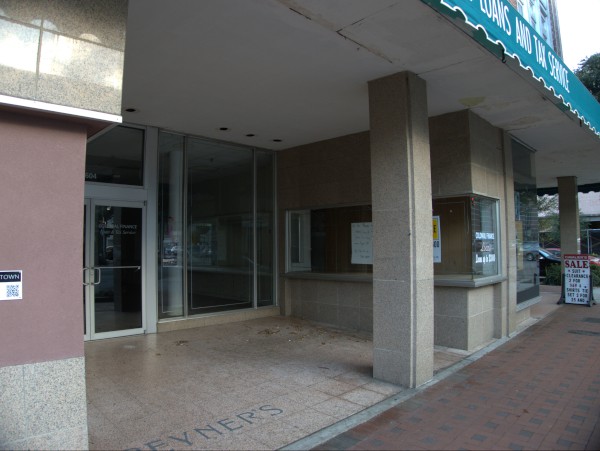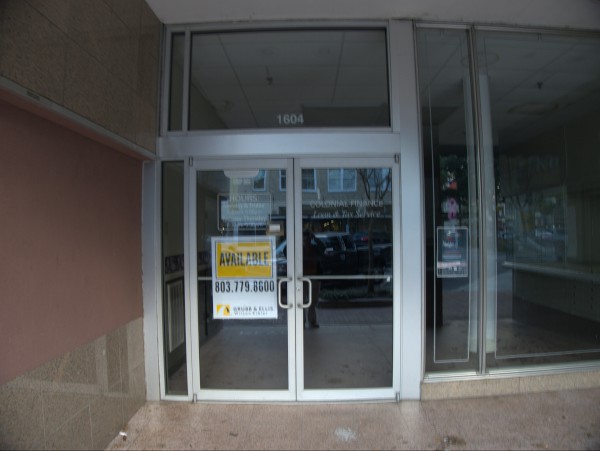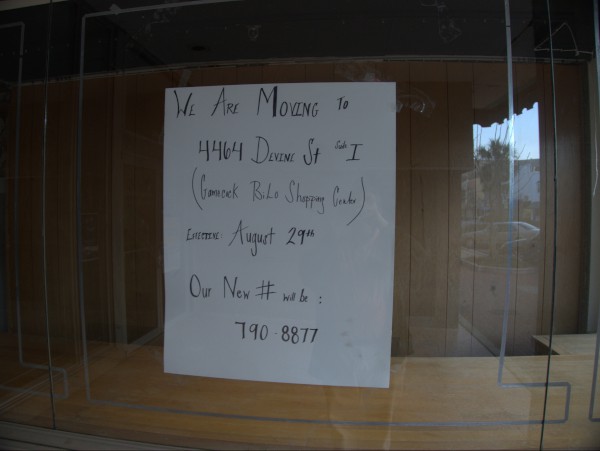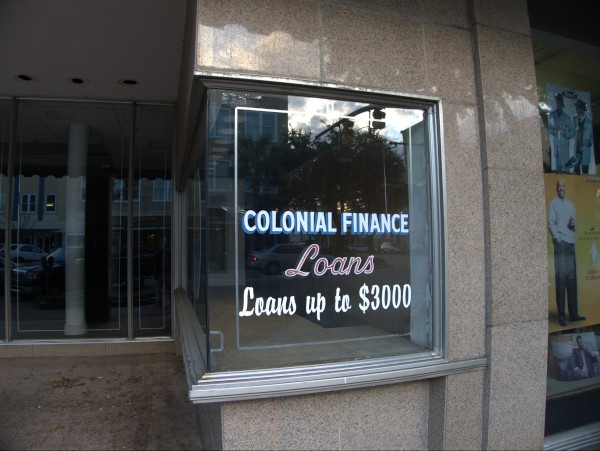 Here's a nice little Main Street storefront that was a jewelers at one time -- notice the "display case" window on the right front side.
Colonial Finance was the last operation there, and apparently decamped to the Bi-Lo strip mall on Devine Street at the end of August 2011. I got the name Reyner's Jewelers from a 1948 Columbia Bible College yearbook which is on line for keywords, but which I can't really see without joining a yearbook site. However, notice that you can still see part of the name in the flooring in one of the pictures.
The building as a whole (not just this storefront) is apparently the "Berry Building", the site of the old Berry's On Main.
UPDATE 2 February 2012 -- Here is Colonial Finance's Devine Street location: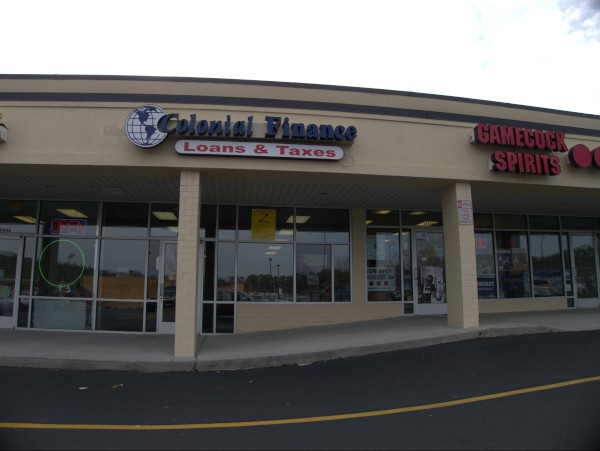 Posted at 11:10 pm in Uncategorized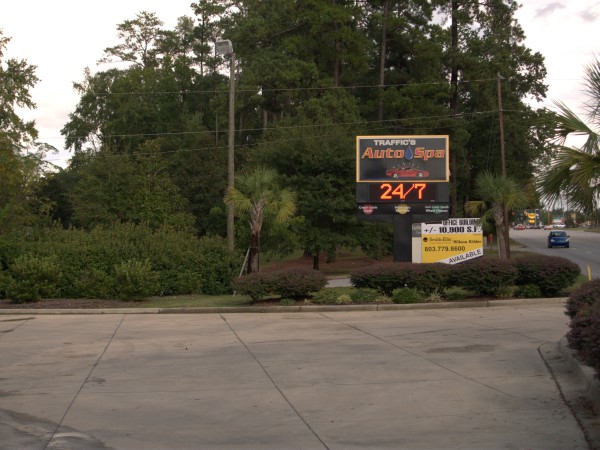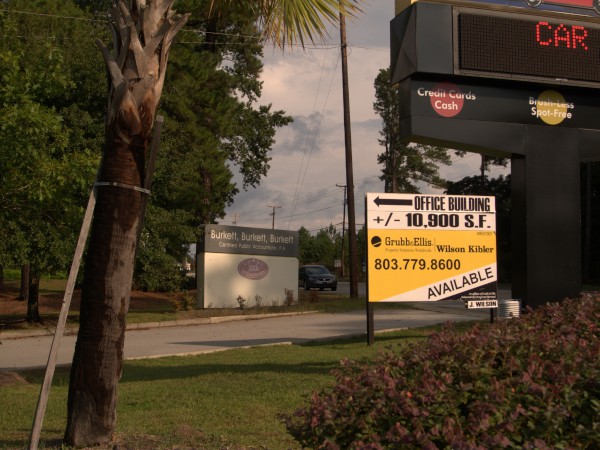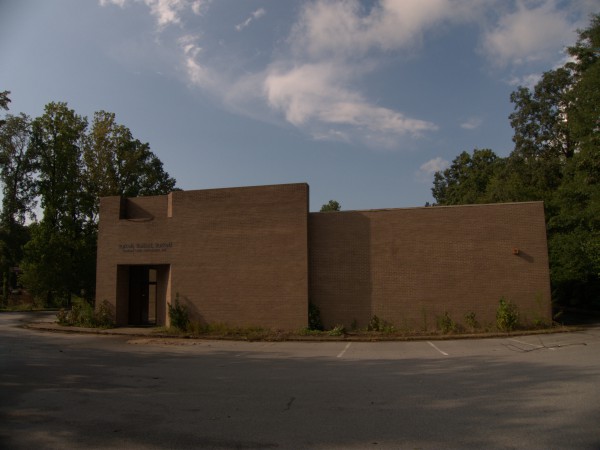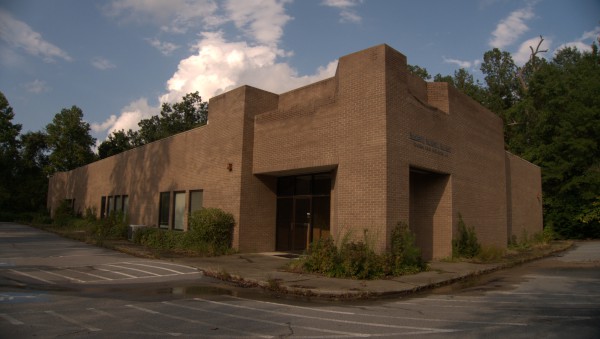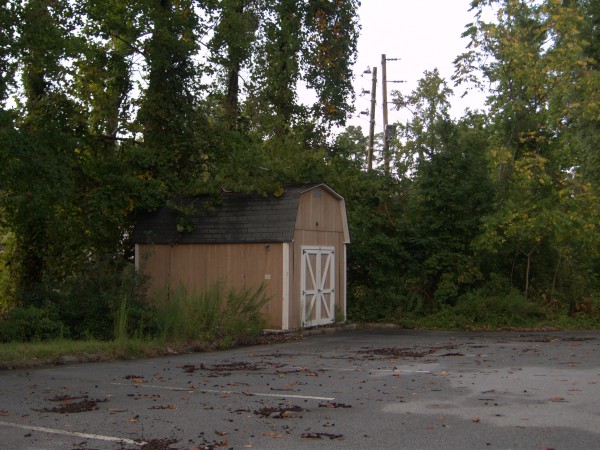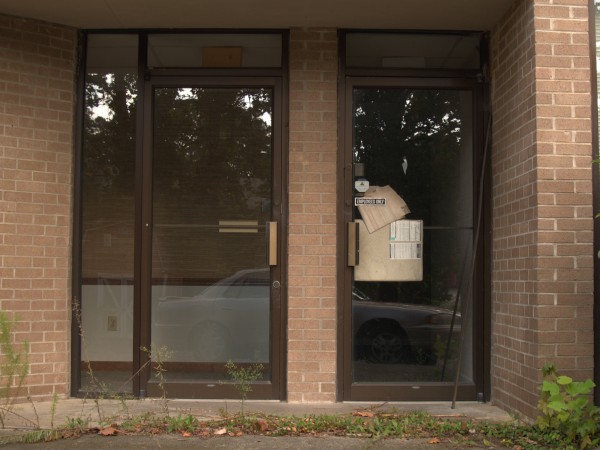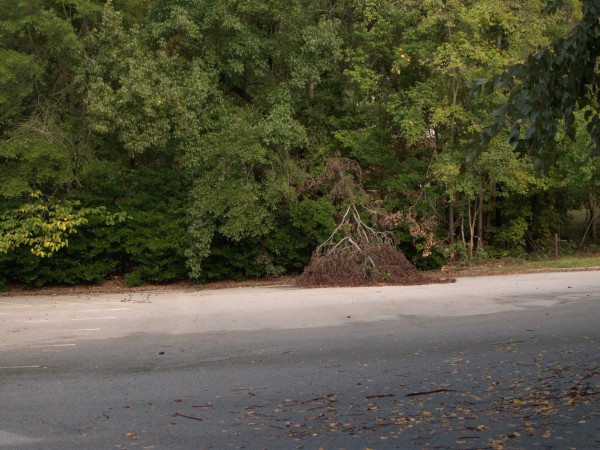 There's an old joke that goes back as far, probably as the invention of the telephone, and it goes something like this:
1: "Hello, Burkett, Burkett & Burkett"
2: "Yes, I'd like to speak to Mr. Burkett."
1: "Sorry, he's out to lunch right now."
2: "Well, then, I'd like to speak to Mr. Burkett."
1: "I'm afraid he's in a meeting right now."
2: "Ok. Then please let me speak with Mr. Burkett."
1: "Speaking!"
And I'm sure all of the Burketts have heard that one many times by now..
All that aside, the firm has recently relocated from this building on the East side of Sunset Boulevard next to the gas station and Auto Spa. The LoopNet listing says it was built in 1980, and I can believe that. I'm not quite sure when the move was, though I posit 2010 as a guess, but it's been long enough for the shrubbery to grow a bit, and a few limbs to fall in the parking lot.
I was rather surprised when I drove back in there to find that there is no cut-through to Fairlane Drive and the stoplight there, which would make southbound access easier. Google maps suggests there is a stream paralleling Fairlane which separates this lot from that street. I'm guessing it would be behind the storage shed.
Burkett, Burkett & Burkett have moved to an impressive new building just a bit North and on the other side of the street at 3101 Sunset Boulevard: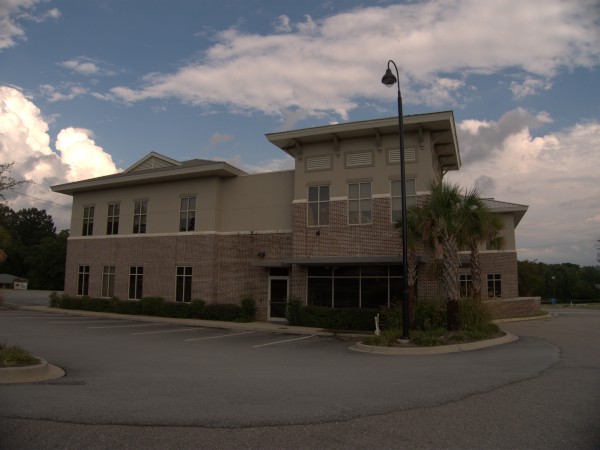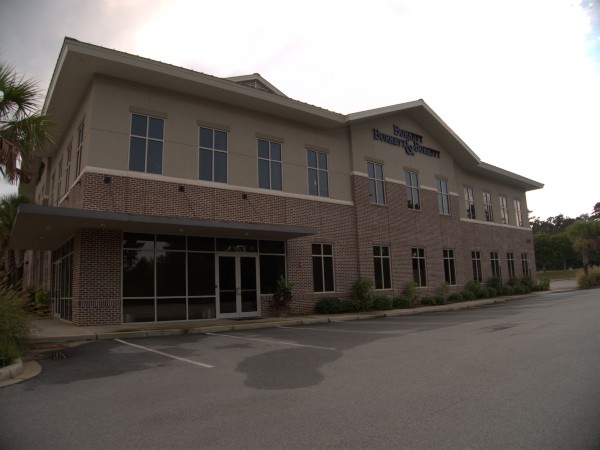 Posted at 11:42 pm in Uncategorized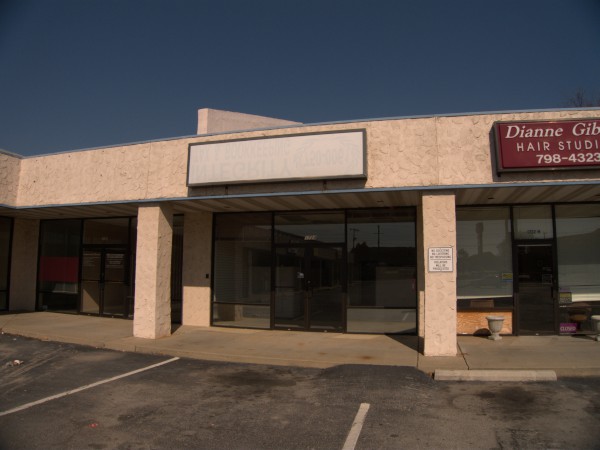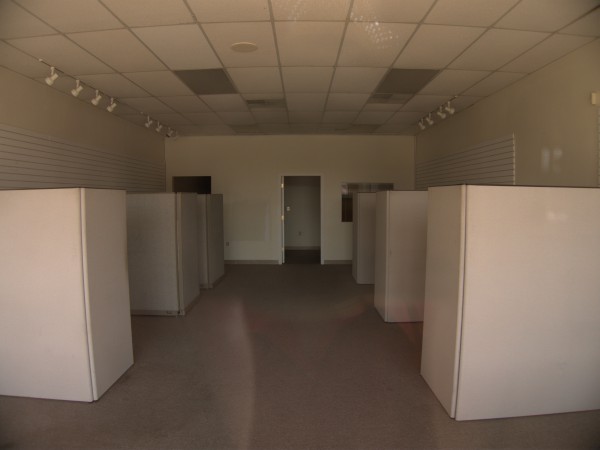 This vacancy is in the little strip mall across the street from Dutch Square, and just north of Palmetto Fine Cleaners.
You can see that the marquee is kept water-tight by reversing a sign for Integrity Tax & Bookkeeping. As far as I can tell, they are still around at 1230 Broad River Road (and in this year's phonebook) after having moved to another Broad River Road location in-between. I'm not sure when they would have been here, but it was probably a good while ago as googling for 1724 turns up Arch Paging instead. I think they have been gone a good while as well though, as in the phonebooks I have available at home, they are listed in the Feb 1997 one, but not the Feb 2007 edition. Of course, it's probably not a coincidence that the pager market essentially disappeared during that interval..
Posted at 1:16 am in Uncategorized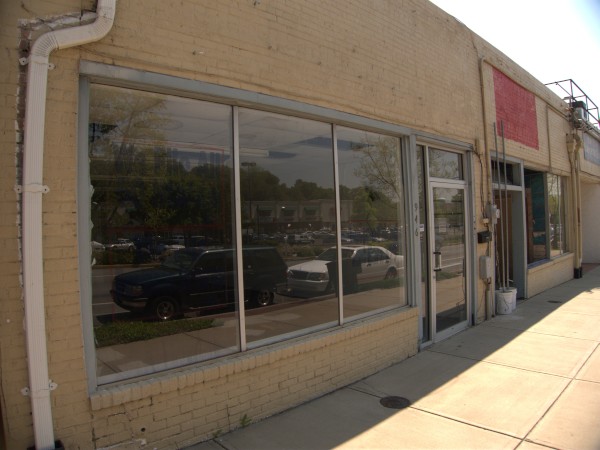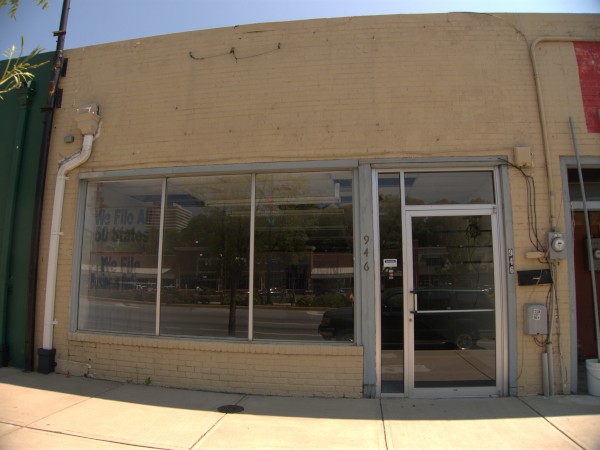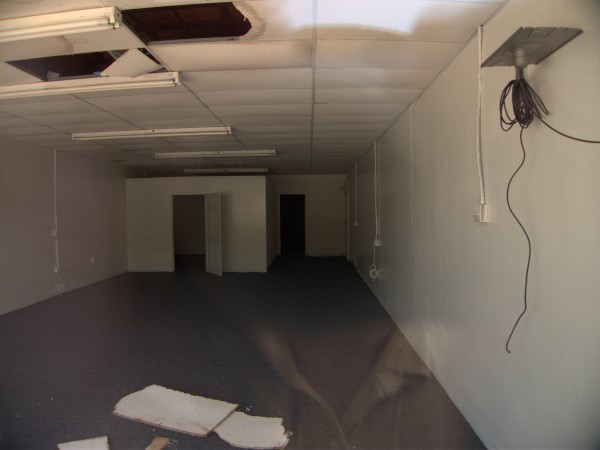 Here's another storefront in the strip with Clydes / This That 'n'The Other and Miss Sun Fun Headquarters. The last tenant was apparently Liberty Tax Service, a tax preparation chain which still has a number of Columbia offices.
Before that, it's a bit murky in that I can say something that wasn't in this storefront, but not anything that was.
In 1998 (or perhaps late 1997) a party store was trying to locate here, but the liquor license application was contested. According to this SC Administrative Law Court Decision, the applicants apparently gave up on that idea before their appeal and rented the property to someone else. That "someone else" could plausibly have been Liberty, though no name is given.
Liberty had to have been gone by 2006, when tattooing became legal because Cap City Ink applied for a zoning exemption to establish a tatoo parlor at 946, but later changed their minds (something usally harder to do when tatoos are concerned..)