Posted at 12:45 am in Uncategorized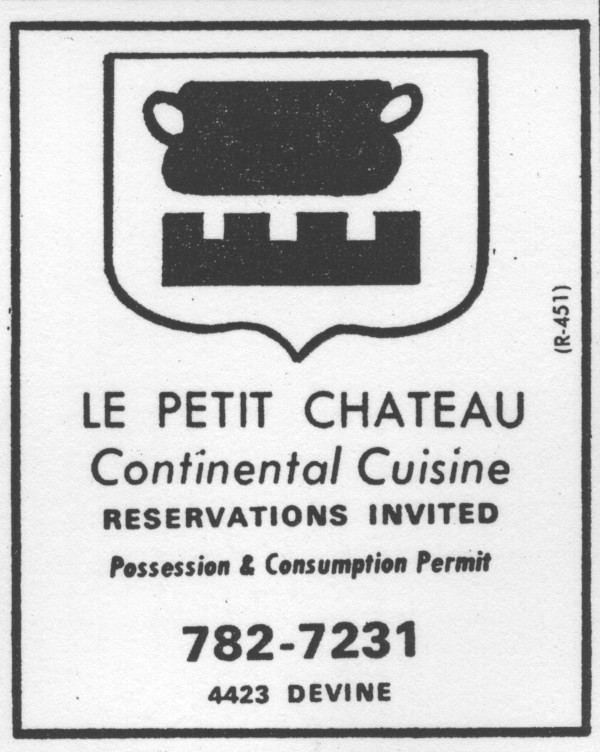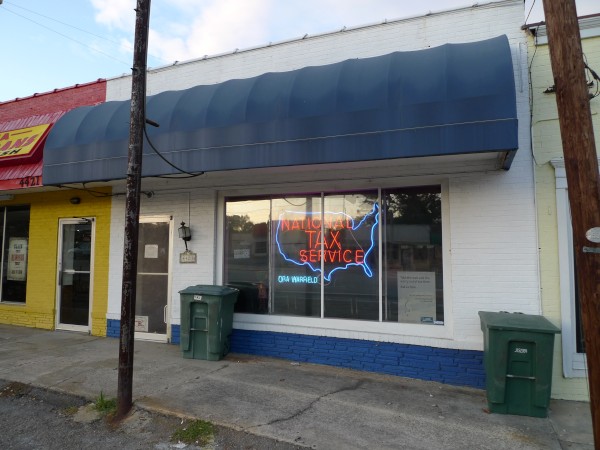 This storefront on Devine Street between Beltline Boulevard and Fort Jackson Boulevard is now a tax service, but while I was growing up it was the town's best known French restaurant, or at least that was what I thought from always hearing the radio ads on WIS.
In general I don't now have any great interest in French cusine (though the best cheese sandwich I ever had was in Paris), and I certainly didn't have any growing up when I was as cheeseburger as the day is long, but the ads did have a certain appeal. I didn't know any French at the time, and the cadence the announcer used always made it sound like "Lupity Shadow" to me, which had kind of an aura about it. It seemed to me that those ads ran for years, always with the same announcer and same cadence. I'm not sure what the heraldry used in their 1970 Southern Bell ad is supposed to mean. "We cook" would be the basic message there, I suppose.
Looking at the tax storefront, the space Le Petit Chateau would have had to occupy seems pretty constrained to me, and parking along that strip of Devine is somewhat fraught as well -- it can't have been a very big place at all.
I'm not sure when the restaurant closed, but I'm going to guess the 1980s because I went to a comics store in that strip several times then, and can't recall seeing Le Petit Chateau on those expeditions.
UPDATE 14 November 2009:
From commenter Michael Taylor, a possible drumhead for the band "Lupity Shadow" (read the comments):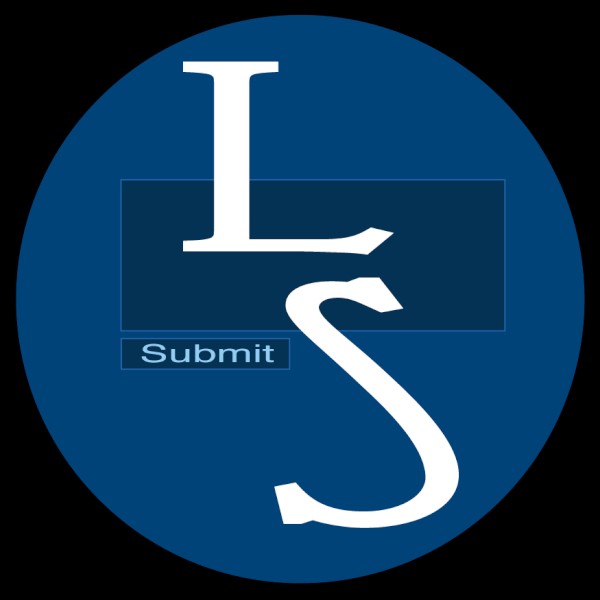 UPDATE 20 Oct 2010: Changed closing date from "1980s" to "1990s" based on the comments.
29 Responses to 'Le Petit Chateau, 4223 Devine Street: 1990s'
Subscribe to comments with RSS
Leave a Reply