Posted at 1:42 am in Uncategorized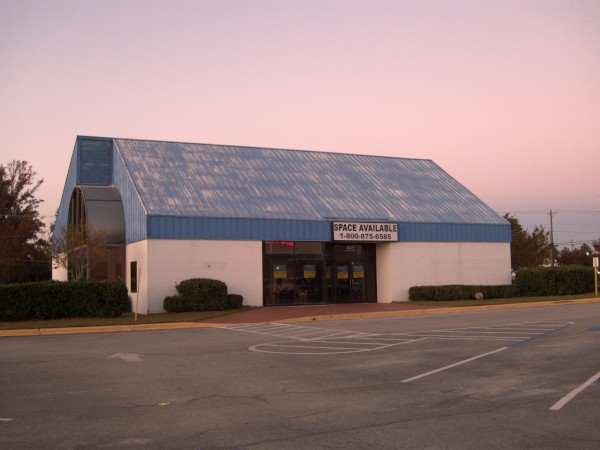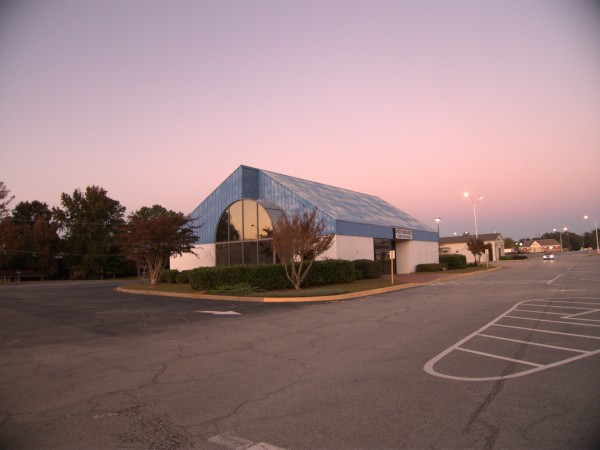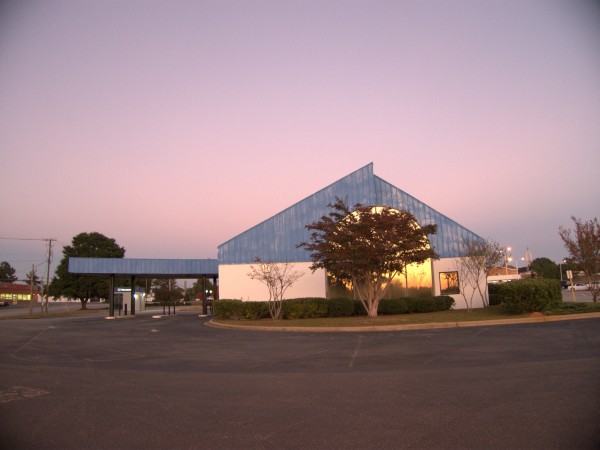 Ok, this somewhat striking little building in the Dutch Square parking lot is now vacant. It was clearly a bank, and in fact the 1997 phonebook lists it as an NBSC. It must have closed some time ago though, because most of the google hits I get for 841 Dutch Square Boulevard are for Uptown Sounds.
The problem with that is that the hits all suggest that Uptown Sounds was a record store, and I don't recall that at all. Perhaps it went under before I came back to town around 2003, but I still thought I was familiar with the record stores in the area.
At any rate it's an interesting building (mainly because of the glassed bay extension on the end) though it's looking a bit frayed about the edges now -- the roof could certainly stand some paint.
UPDATE 13 November 2009: Added First Union to the post title based on the comments.
8 Responses to 'First Union / National Bank of South Carolina (NBSC) / Uptown Sounds, 841 Dutch Square Boulevard: late 2000s'
Subscribe to comments with RSS
Leave a Reply