Posted at 11:33 pm in Uncategorized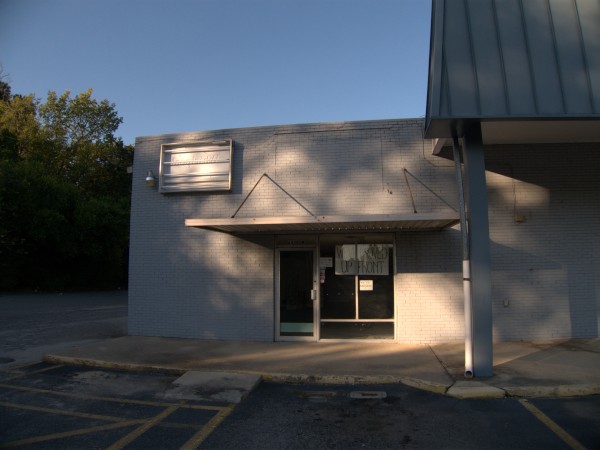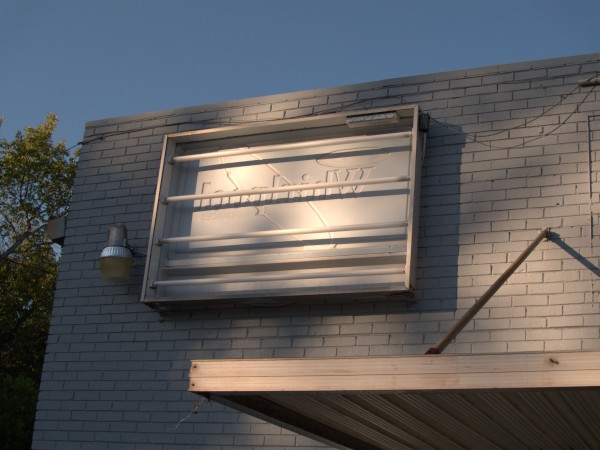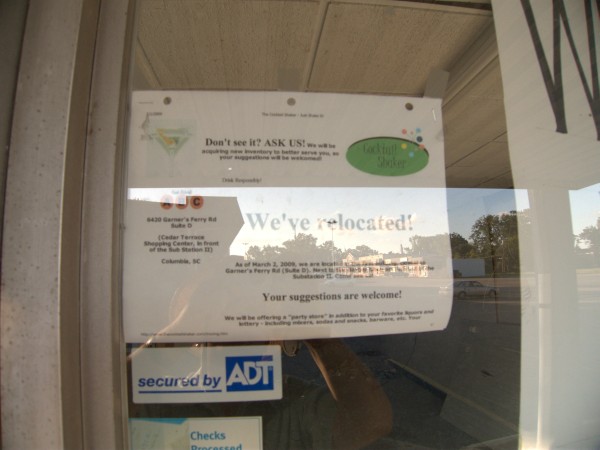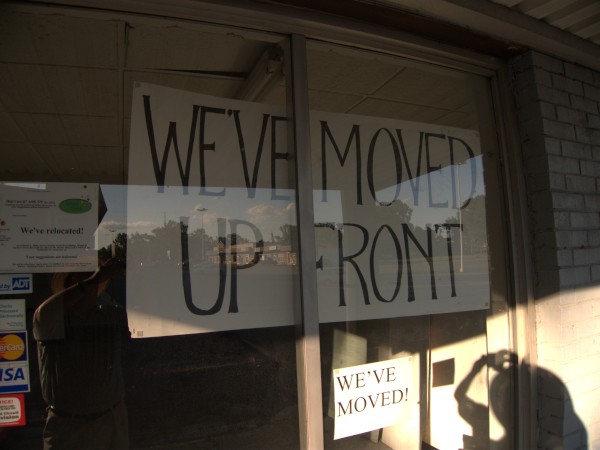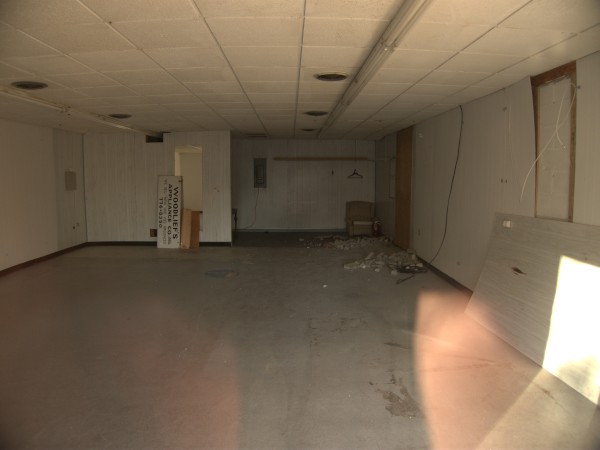 When I was checking out the closing of Fred's in Cedar Terrace on Garners Ferry recently, I noticed that the storefront adjacent to it on the left was currently empty as well.
The most recent business there, Frank Richards Beverage Shop (aka The Cocktail Shaker) has moved to suite 'D' at the front of the plaza and is apparently going strong with an active online presence as well, but I found what I take to be the next most recently previous business there to be a bit interesting.
Not for itself per-se (though I'm sure as with every closing there's a story there), but for a good example of something I've seen quite a bit since I started this. From the old sign sitting in the back of the interior, I'm pretty sure this spot was called Woodlief's Appliance Co, and the marquee sign pretty much confirms it -- If you look closely, you'll see that while the marquee box is empty now, the back of it is an old Whirlpool sign, reversed.
I've seen this a number of times now, old reversed signs still part of a later businesses signage, and I'm not sure why it is. It's doesn't seem likely that they thought the next store would be another "Whirlpool" vendor and were holding the spot...
12 Responses to 'Woodlief's Appliance Co Inc. / Frank Richards Beverage Shop (The Cocktail Shaker) moved, 6420-N Garners Ferry Road: 2 March 2009'
Subscribe to comments with RSS
Leave a Reply