Posted at 11:24 pm in Uncategorized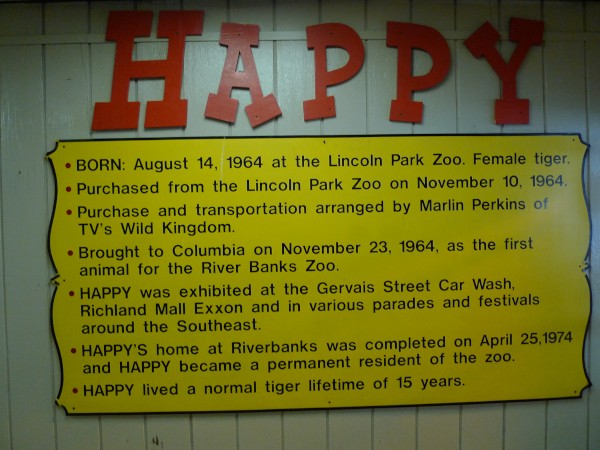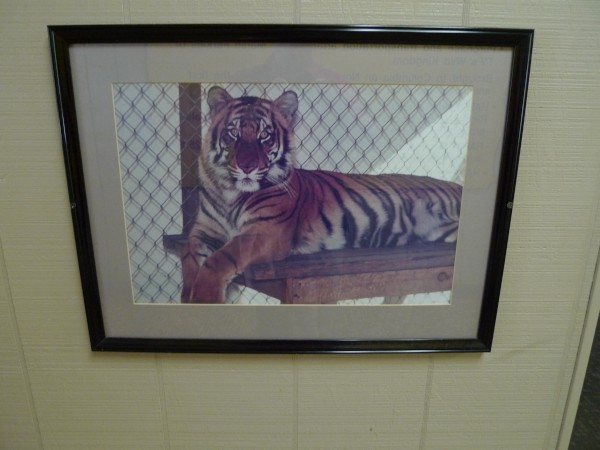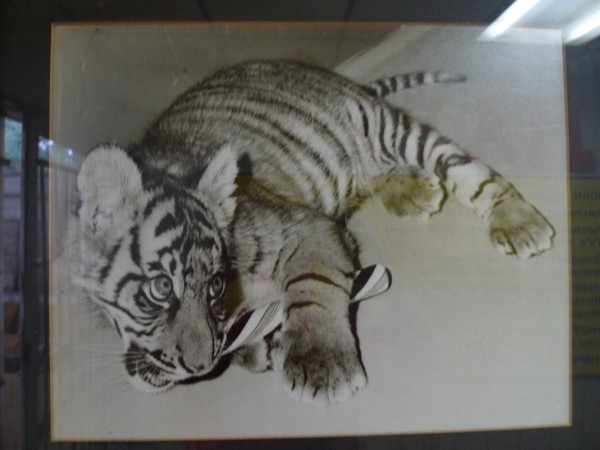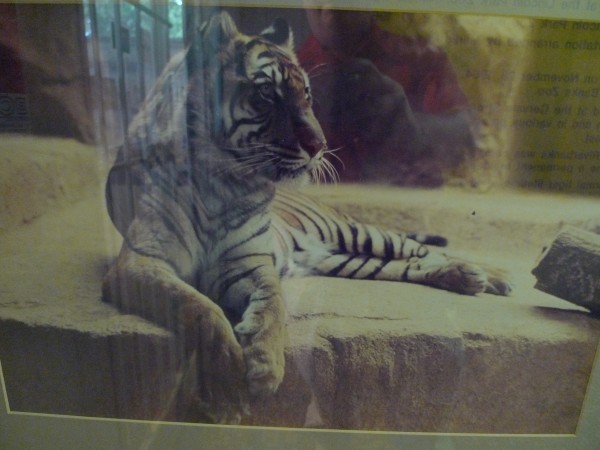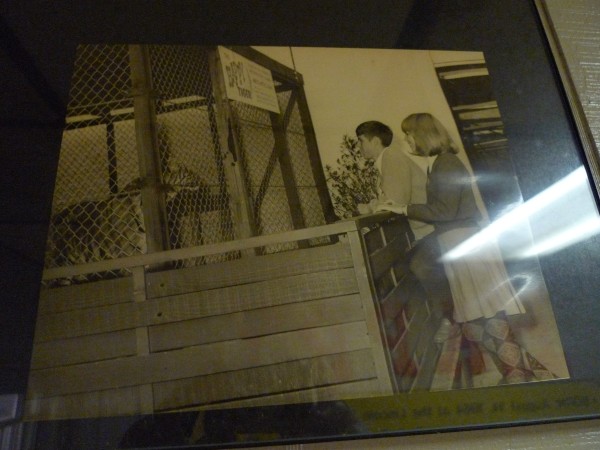 Happy the Tiger was a constant media and "personal" presence when I was growing up. I see from her plaque that she arrived in Columbia when I was three years old, and passed away when I was 18. In between those times, I must have seen her dozens of times, either at Constan Carwash on Gervais Street (where these pictures were taken), or at any number of events at which she appeared.
My memory is that her cage was behind the car wash in the area where you pull your car around to put it on the wash tramline. Such a thing would never fly in today's hyper-correct environment and I think that's good in some ways, and bad in others. I have no way of knowing how truly "happy", "Happy" was, but at any rate her situation doesn't seem to have affected her lifespan, and she got "modern" quarters at Riverbanks.
The plaque says that Marlin Perkins handled Happy's acquisition, but I'll bet he was somewhere nice and cool while "Jim" did the dirty work!
UPDATE 15 October 2009: Added a picture of Happy I forgot.
23 Responses to 'Happy the Tiger, Constan Carwash / Riverbanks Zoo: 1979'
Subscribe to comments with RSS
Leave a Reply