Archive for the 'smoothies' tag
Posted at 1:12 am in Uncategorized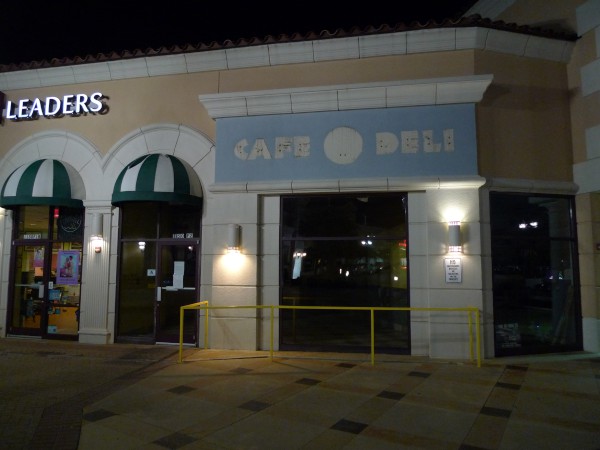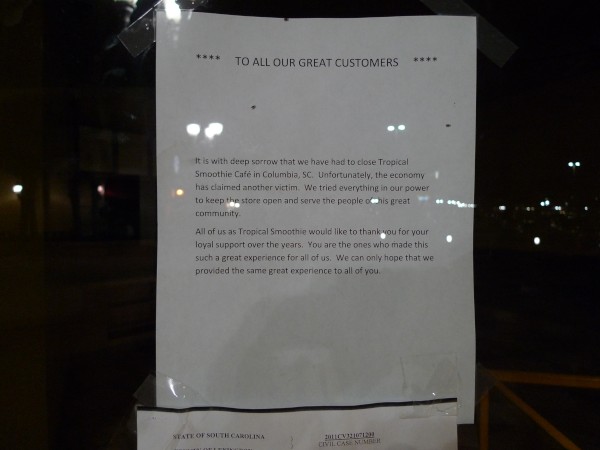 This little smoothie cafe was tucked away in a corner of Columbiana Station off of Bower Parkway near Wild Wing. I can't say I ever noticed it before as I don't get there too often, and am not a big fan of smoothies anway. It's right next to Hobbytown USA which seems to be undergoing.. something as well.
(Hat tip to commenter Ellen)
UPDATE 6 November 2012 -- As noted in the comments, they are open again at 150B Harbison Blvd.
UPDATE 29 November 2012 -- Here is their new location: