Archive for the 'car wash' tag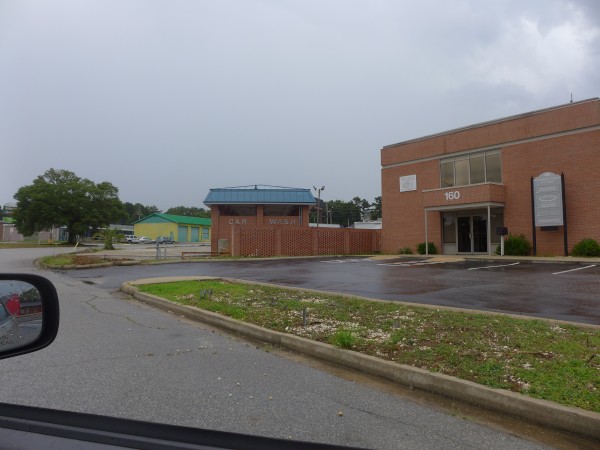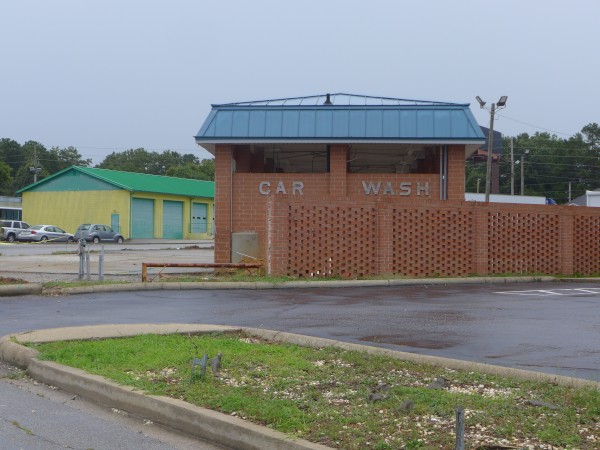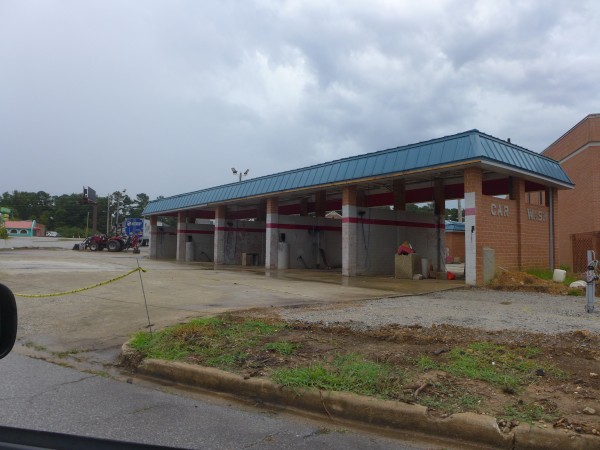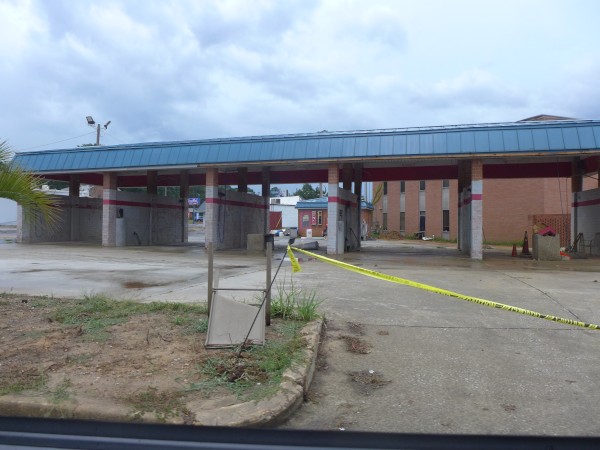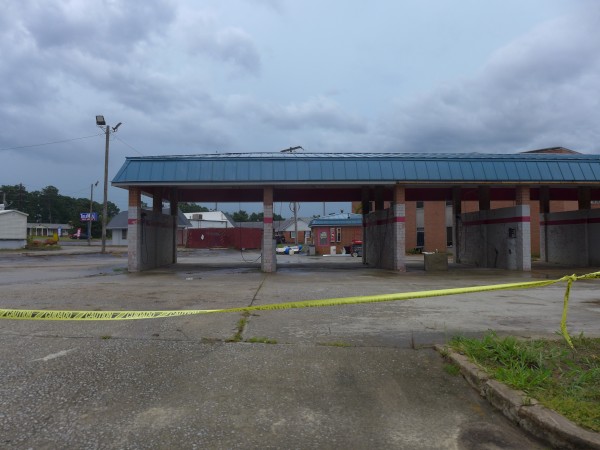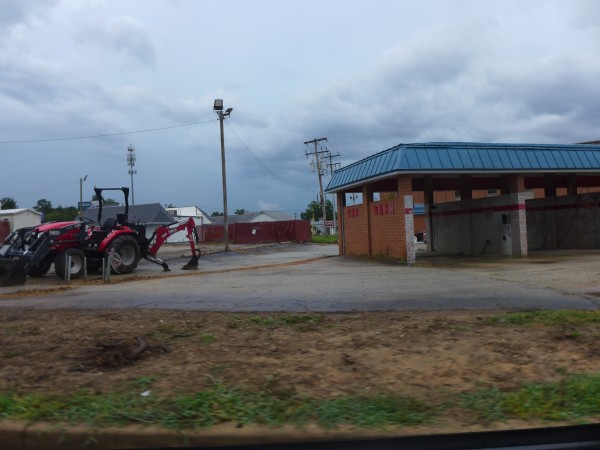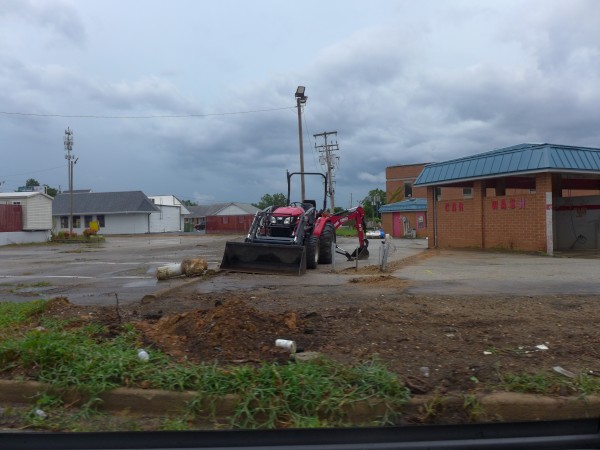 Here's a self-service car wash adjacent to Seven Oaks Shopping Center which appears to be defunct. The name may be Seven Oaks Car Wash, Inc., or it may not.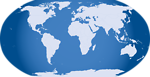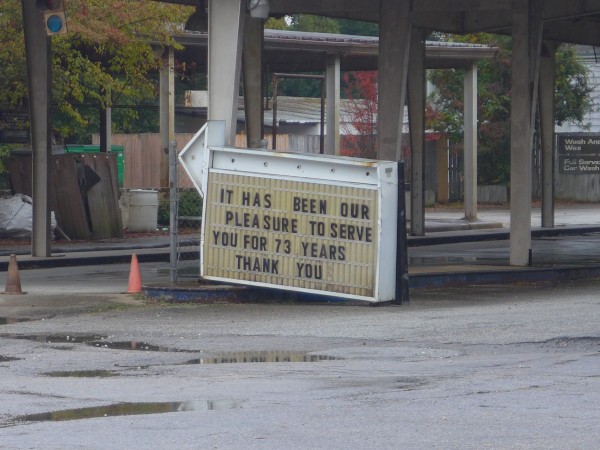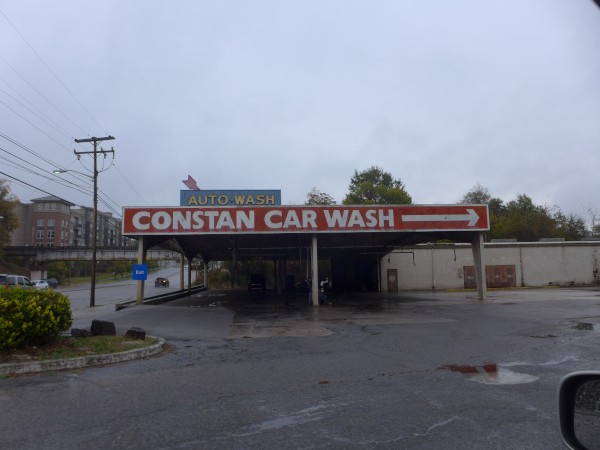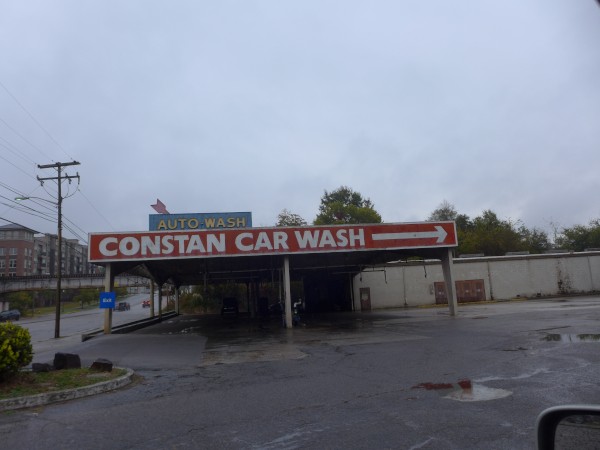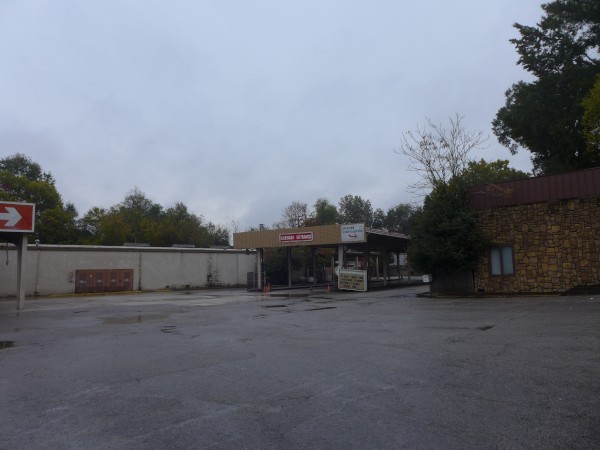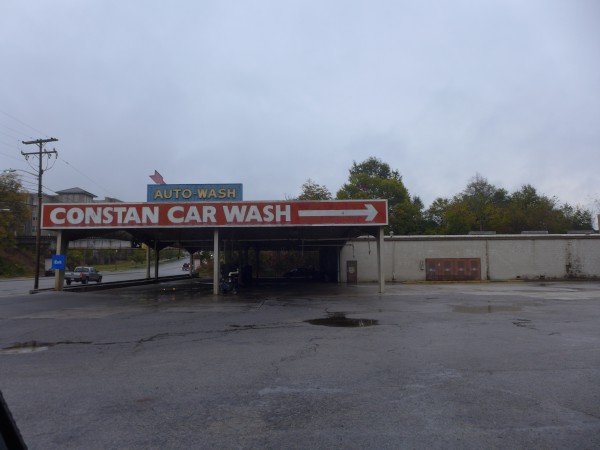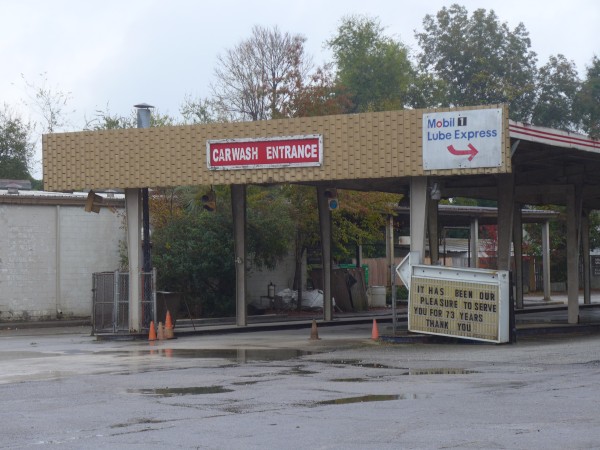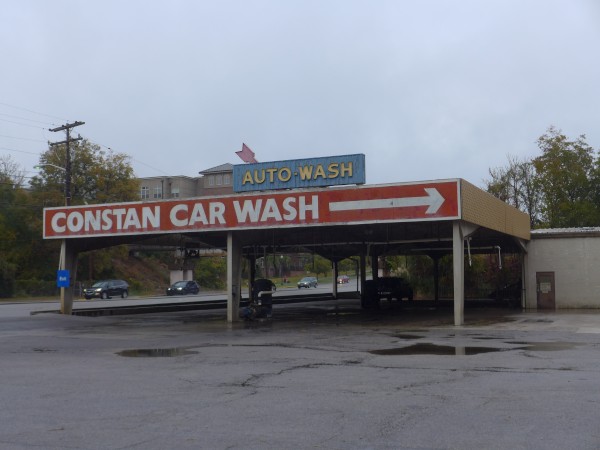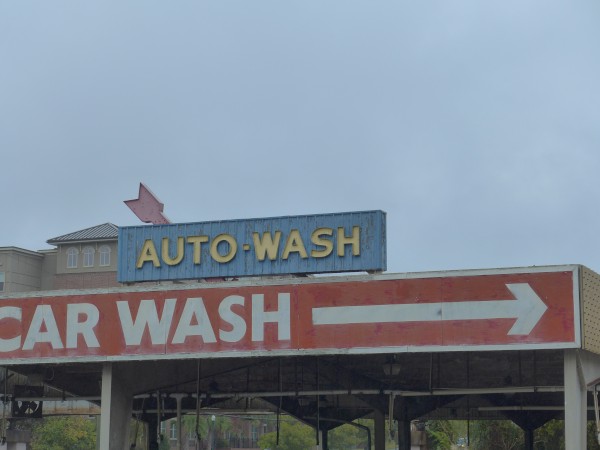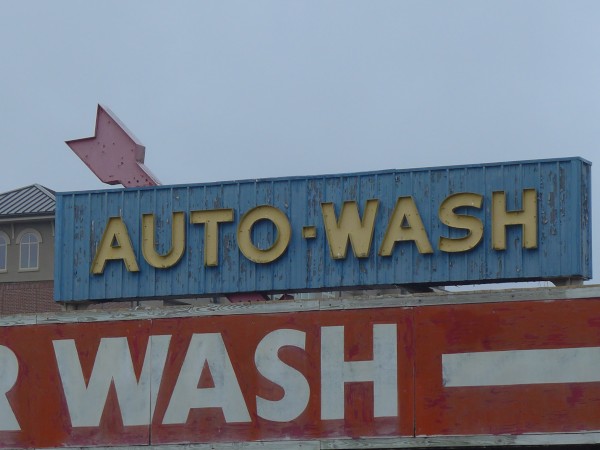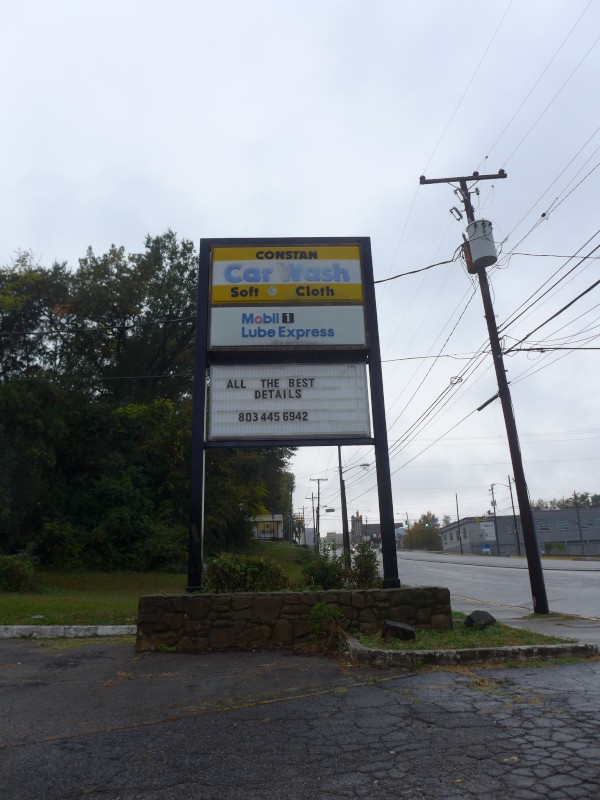 When we were growing up, I got the feeling my parents thought paying someone else to wash your car was a bit frivolous. They weren't wrong, but we still went to Constan from time to time, as much, I think, because it was an adventure for us kids as for any other reason. There was Happy The Tiger, and then the whole experience of watching your car go through the automated line, like something out of a futuristic TV show. Not only that, but once you were inside, the lobby had its own odd ambiance with a genuine elevated shoe-shine stand on which you could sit like a king on a throne, and various sorts of ice-cream novelties and candy you could get if your parents were in a good mood.
I don't know that much about the business other than the name came from combining that of the two owners "Connie & Stan", and that they once had a second location on Forest Drive, somewhere around where McAlister's & Bonefish now are.
Once I had a car, I would sometimes take it to Constan when I was back in town for the weekend, but once I moved back to Columbia, I found that Frank's on Forest Drive was more convenient to me. I thought from time to time about going back to Constan for old times' sake, but in the event never got around to it. Folks in the comments are saying that it had gone down hill, but it had been at least ten years since I stopped by, so I really can't say.
Here is the story The State did on the closing.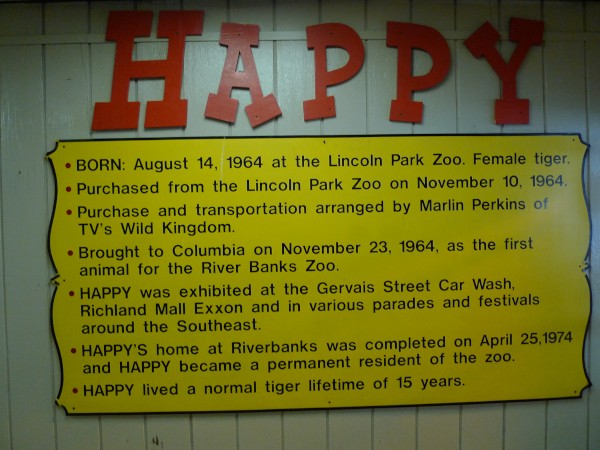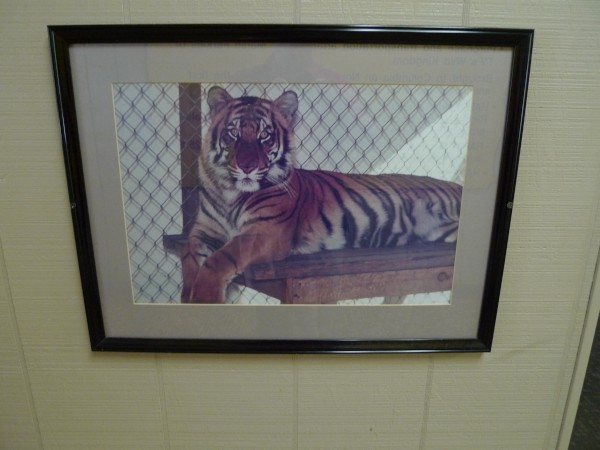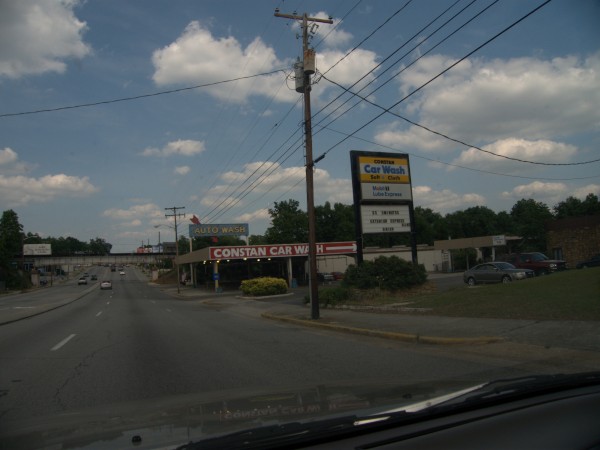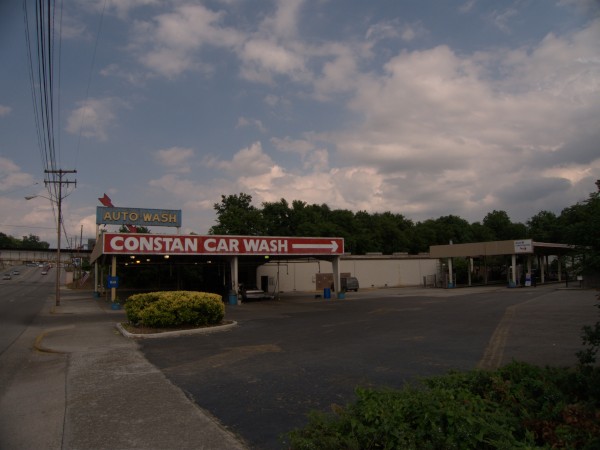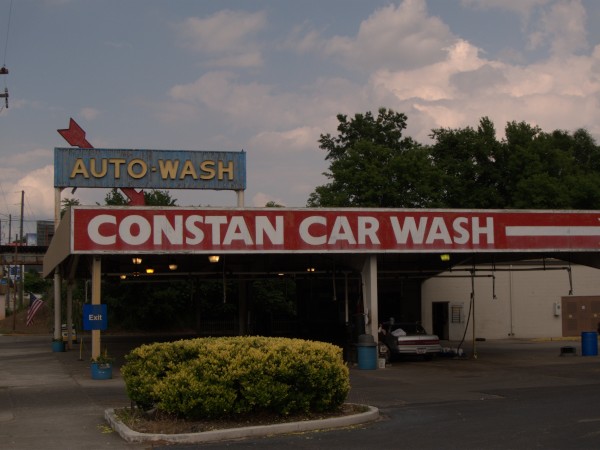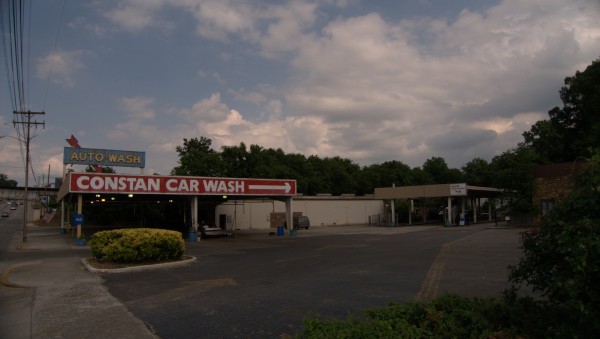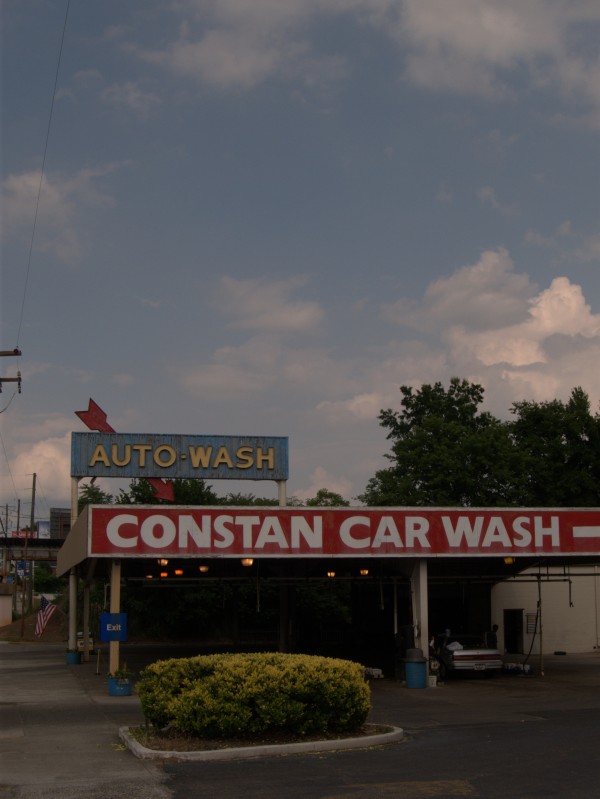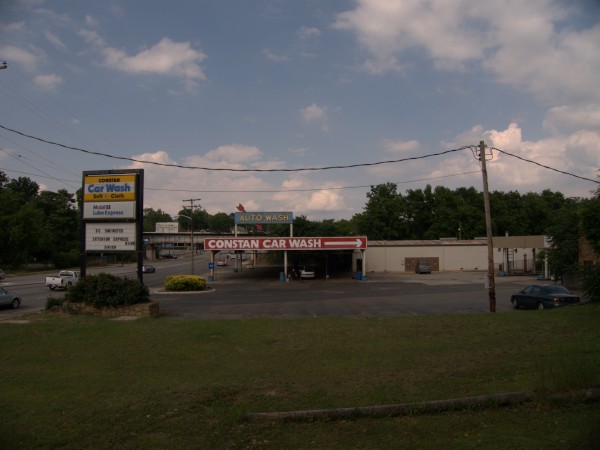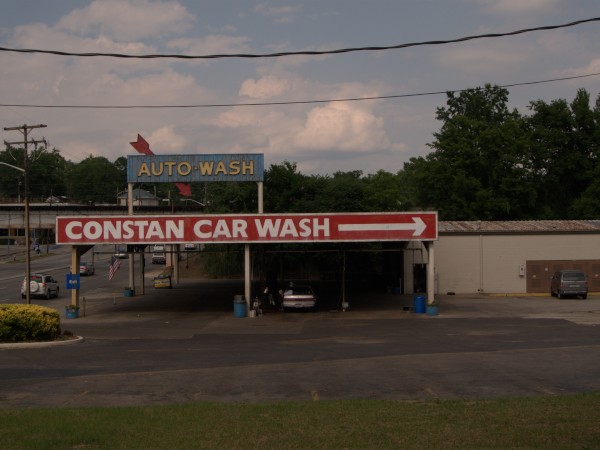 (Hat tip to commenter Mr. Bill)
Update 4 November 2023 -- Being razed: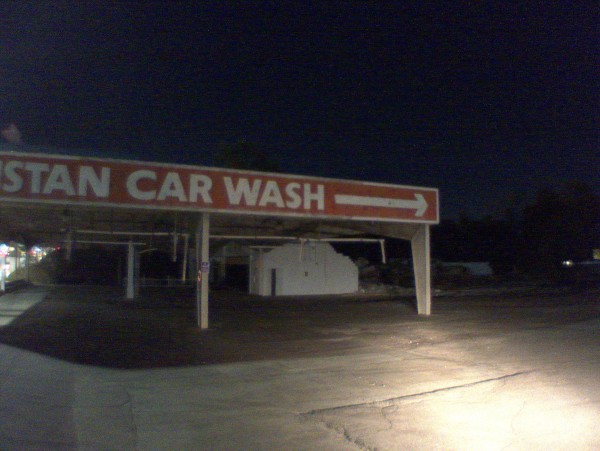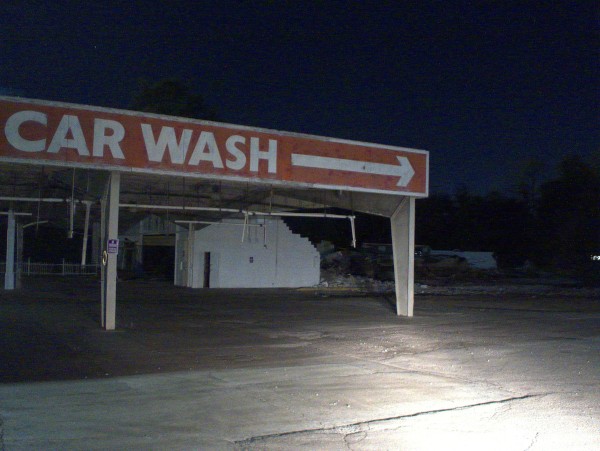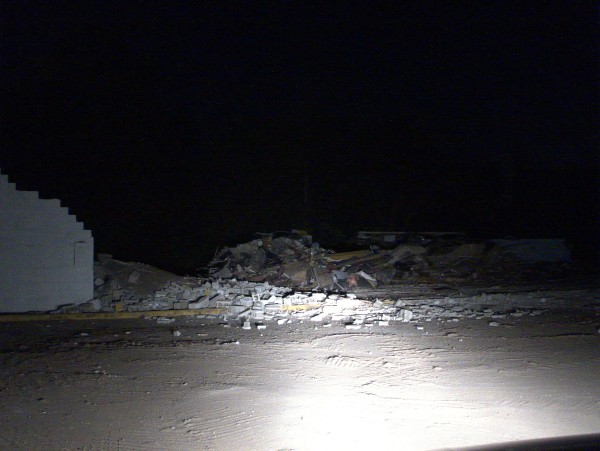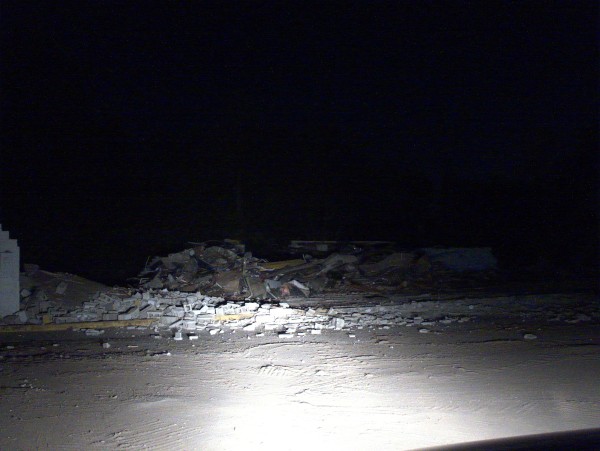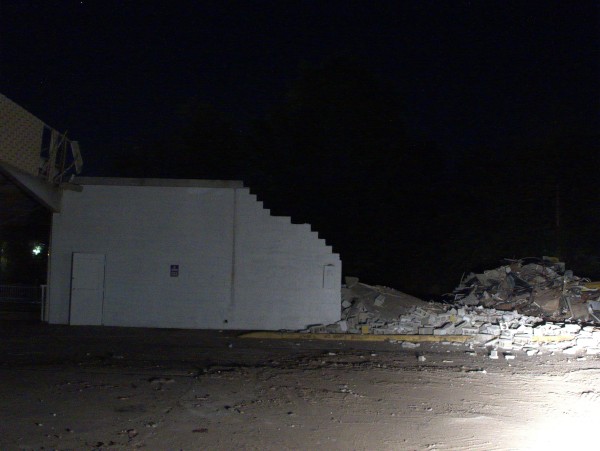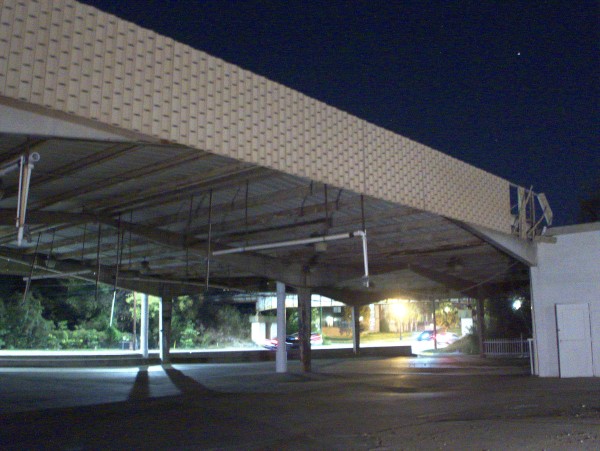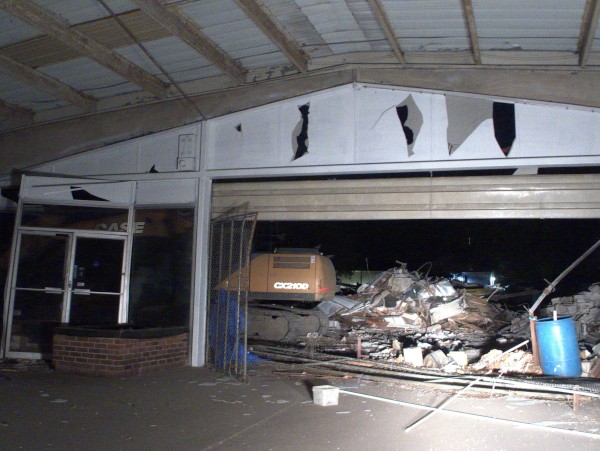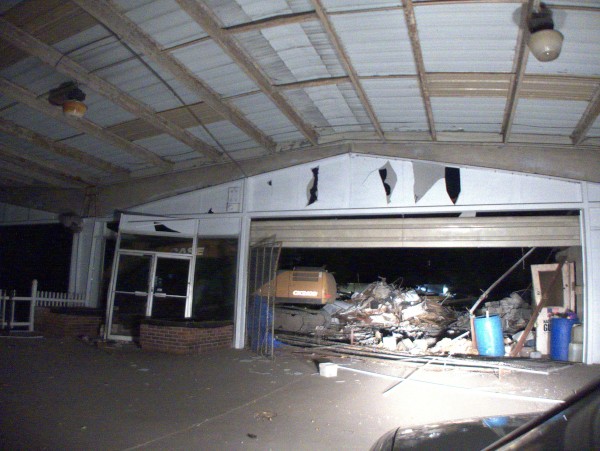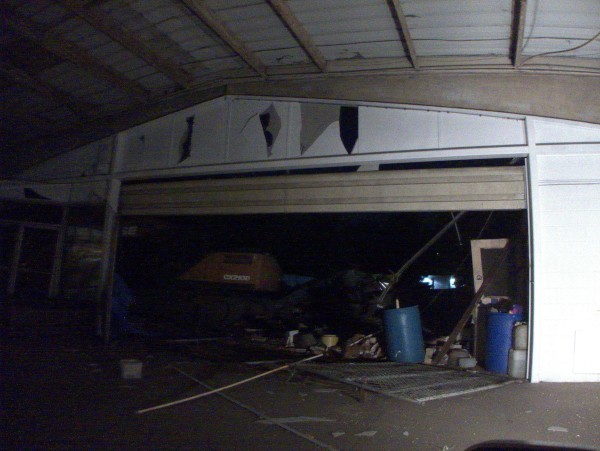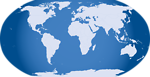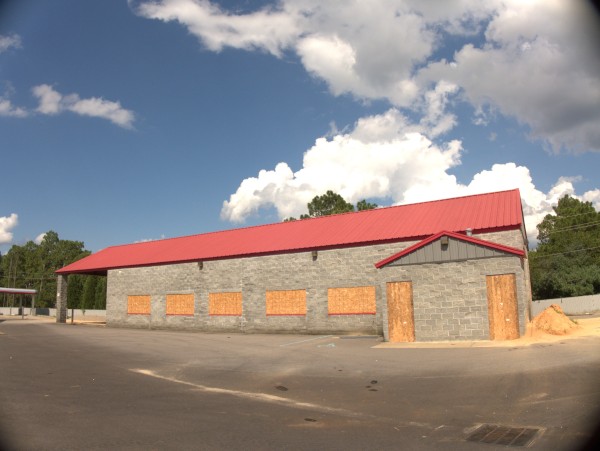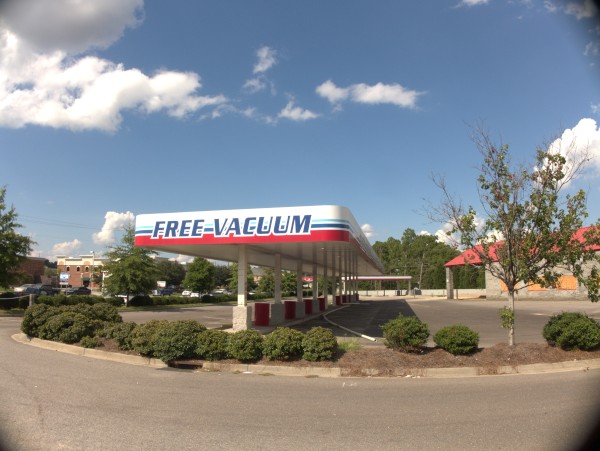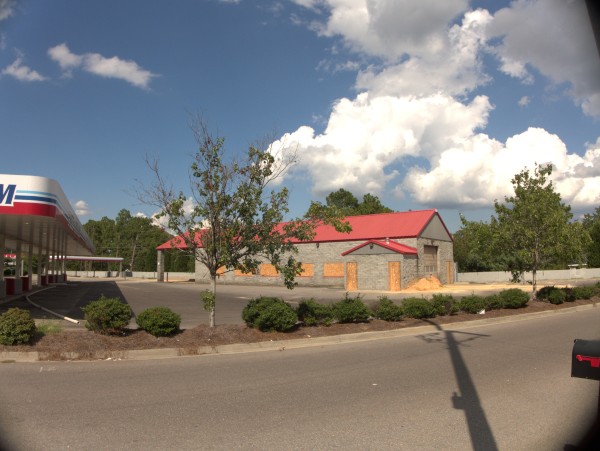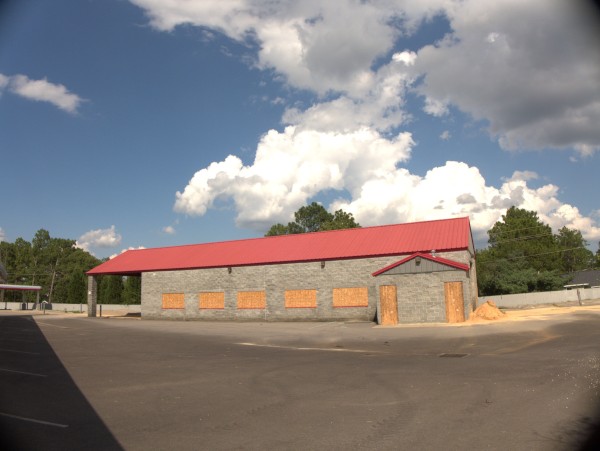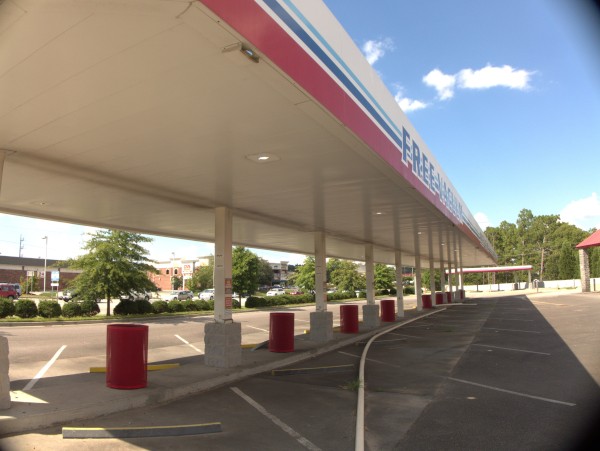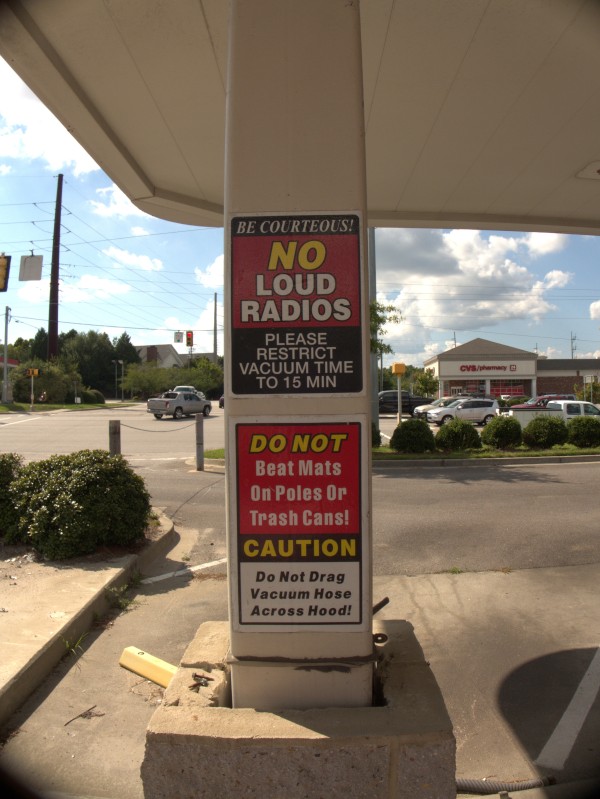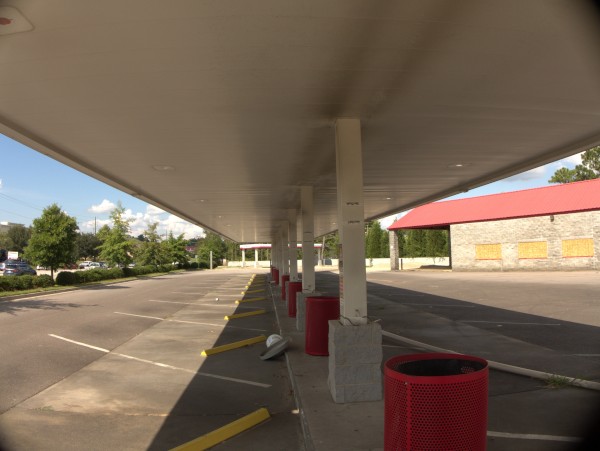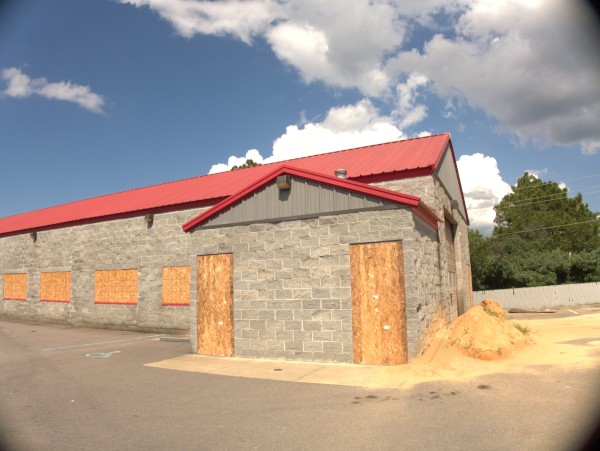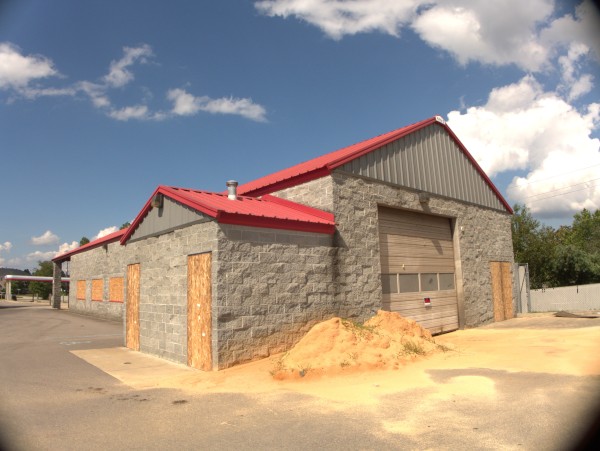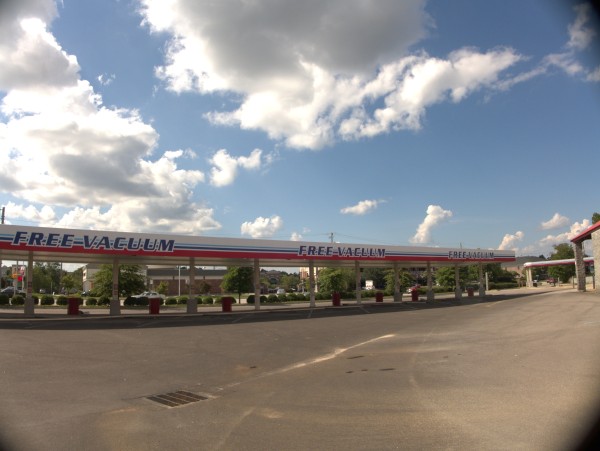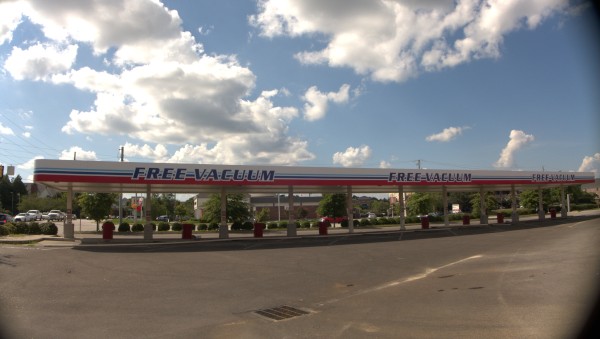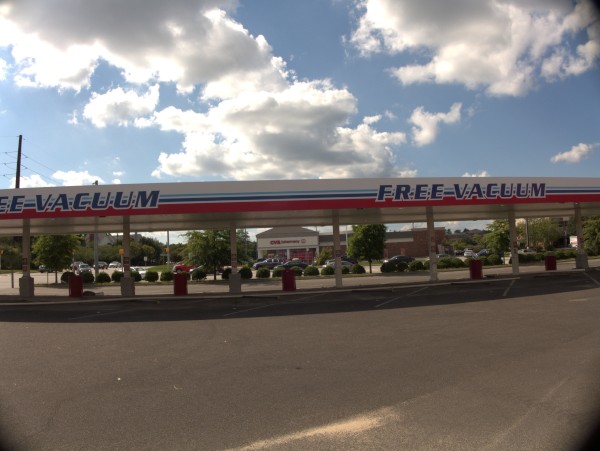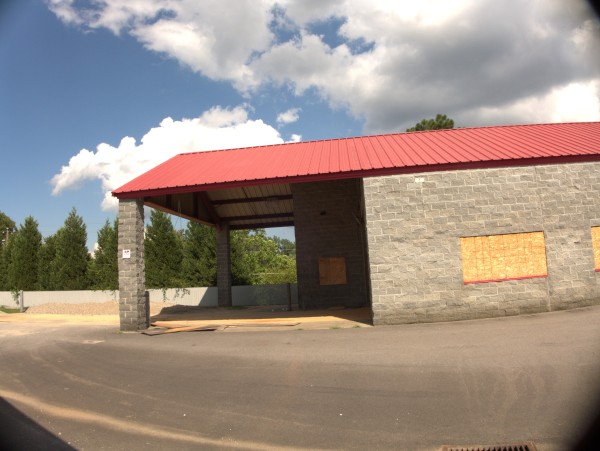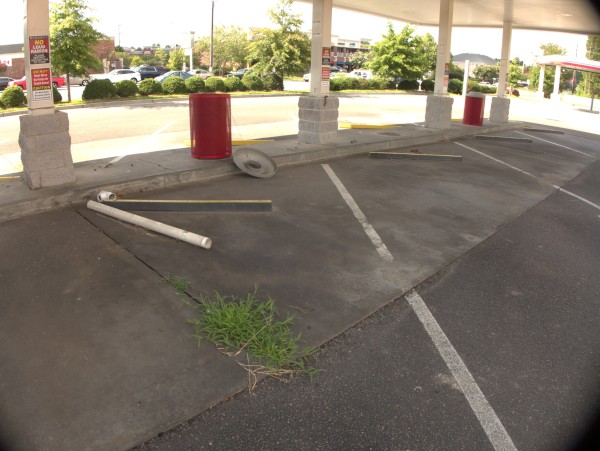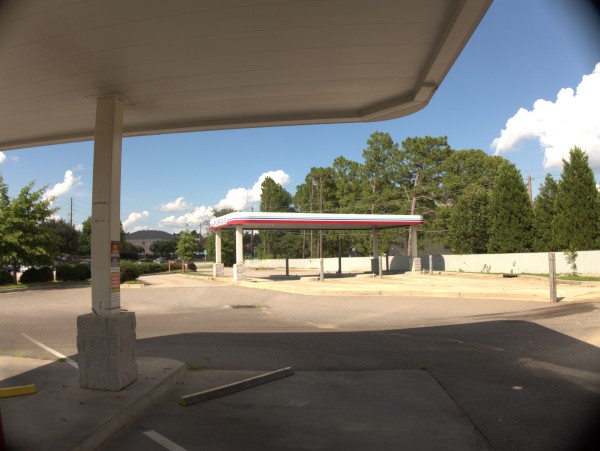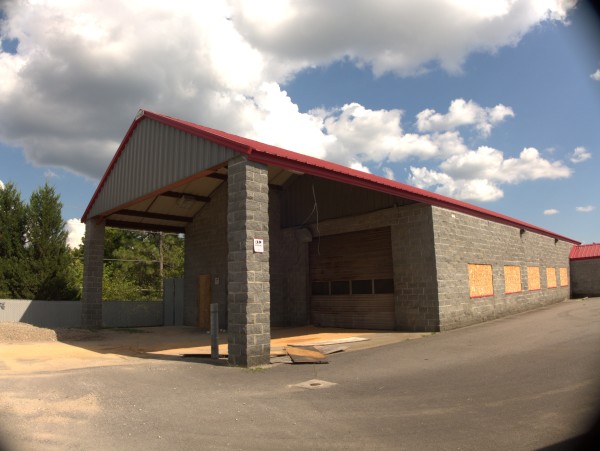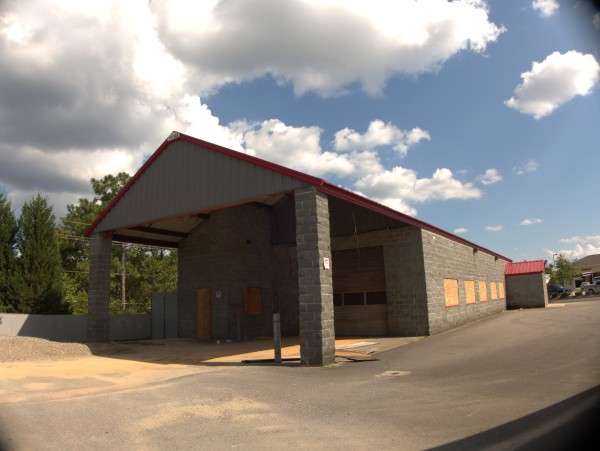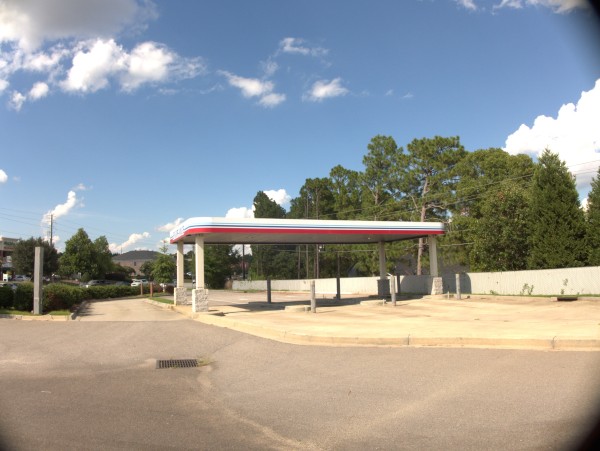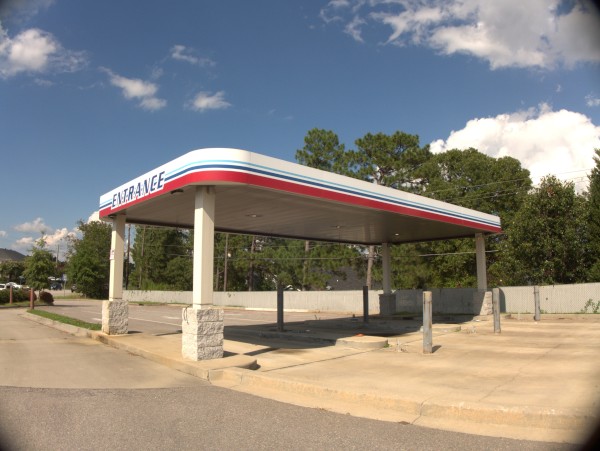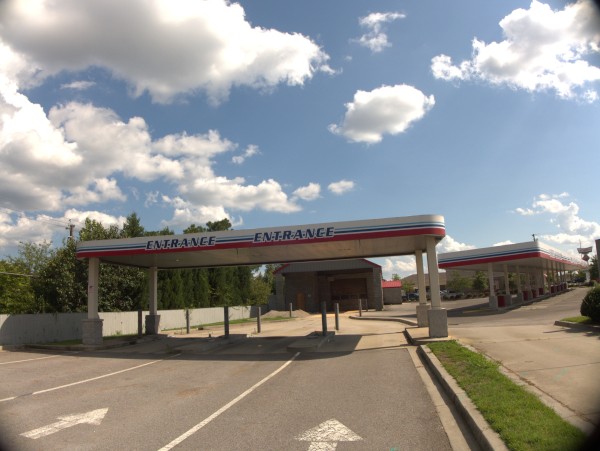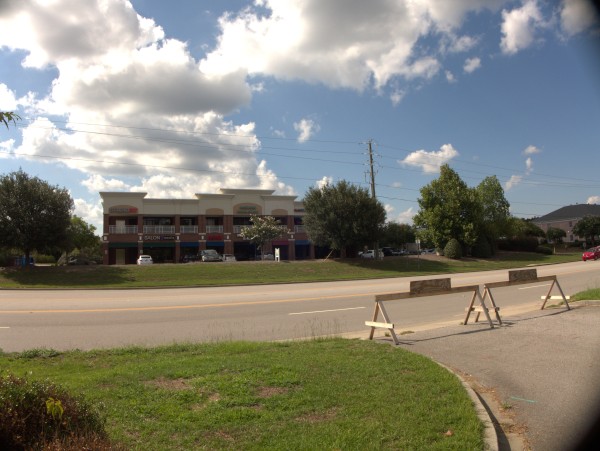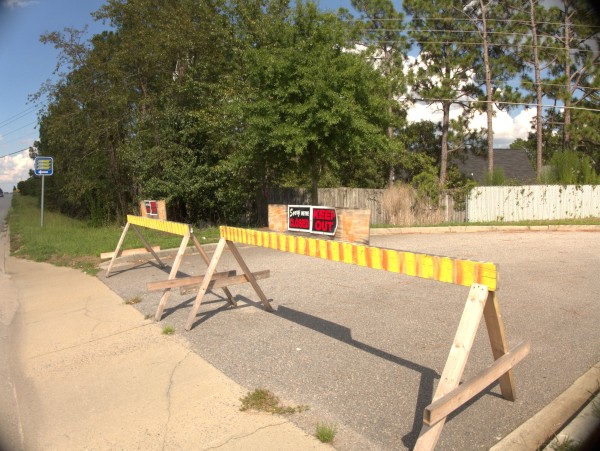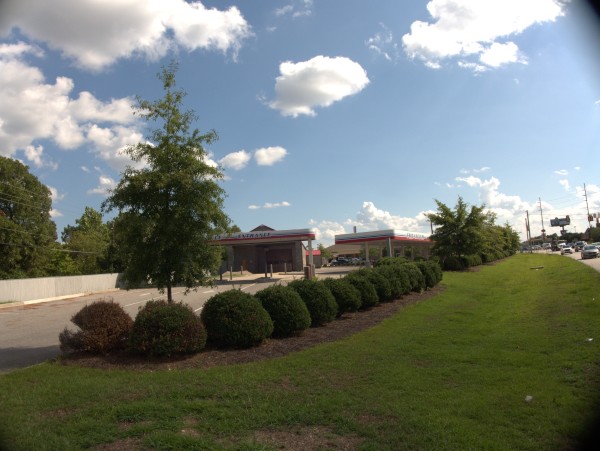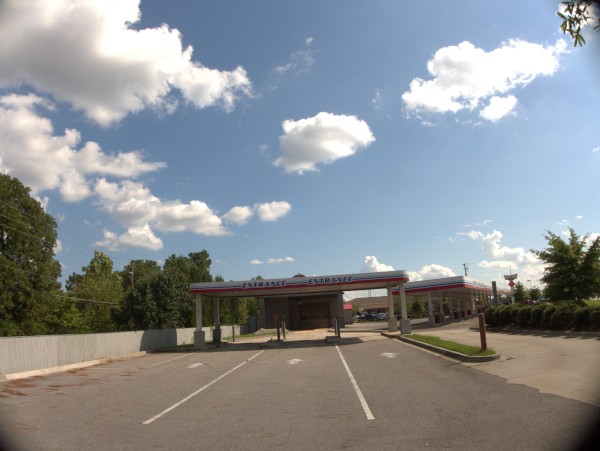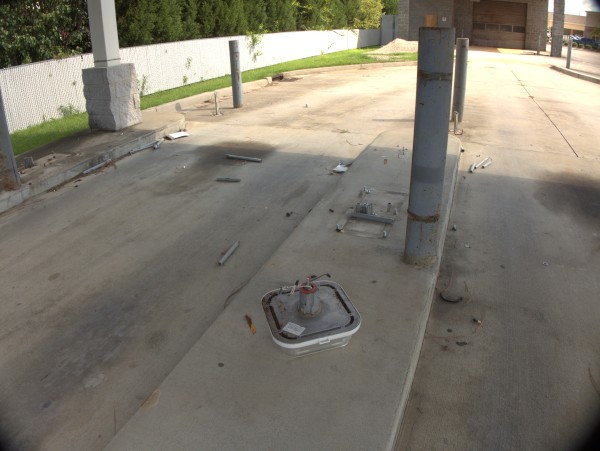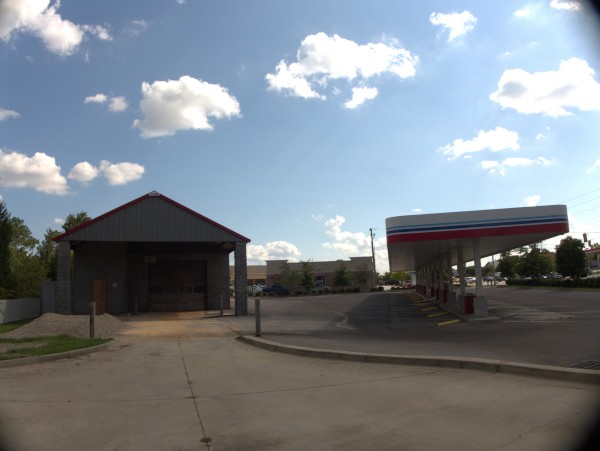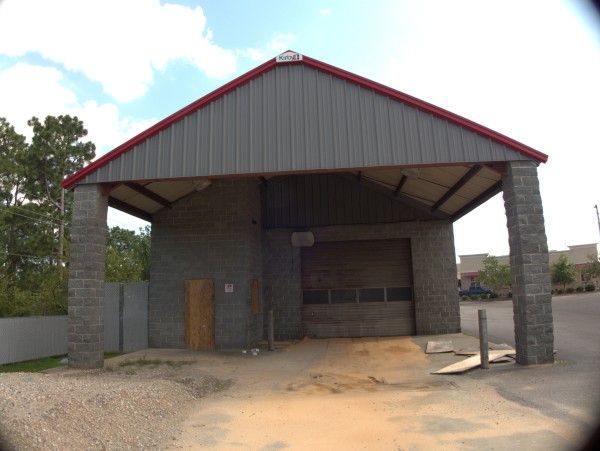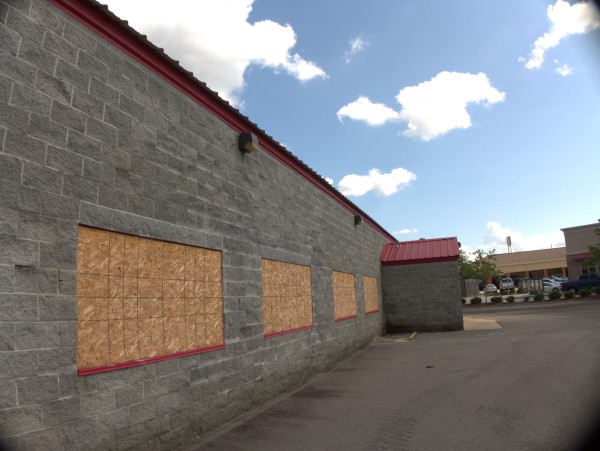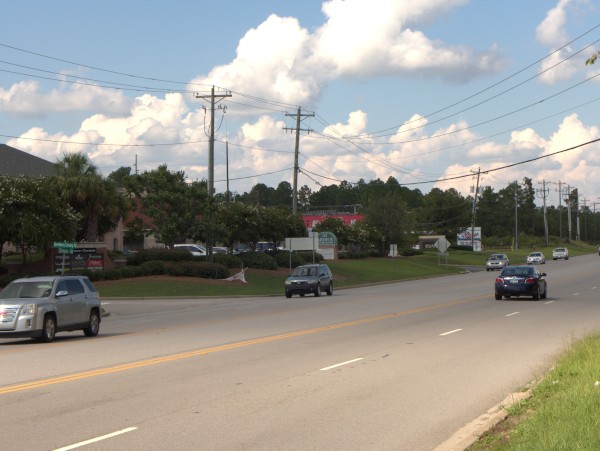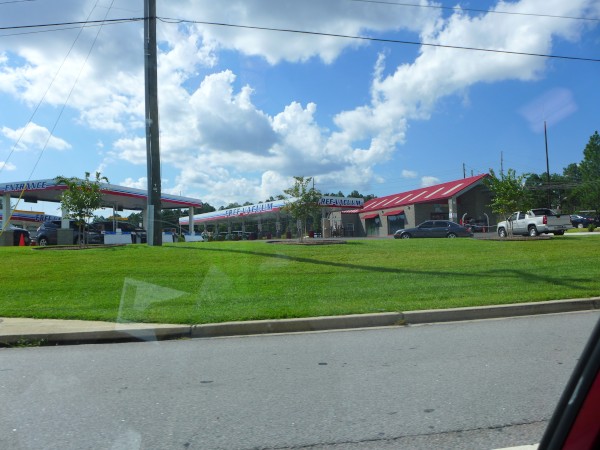 Frank's Car Wash on Clemson Road has moved across the street and about a quarter mile towards Sandhill. I think I heard this was because of the Clemson Road widening project, but I don't really see how that figures in, as the road is already four lanes at this point.
The new location, which you can see in the last two pictures, is the former location of the Putt Putt Fun Center, plans to put a hotel on that site having fallen through.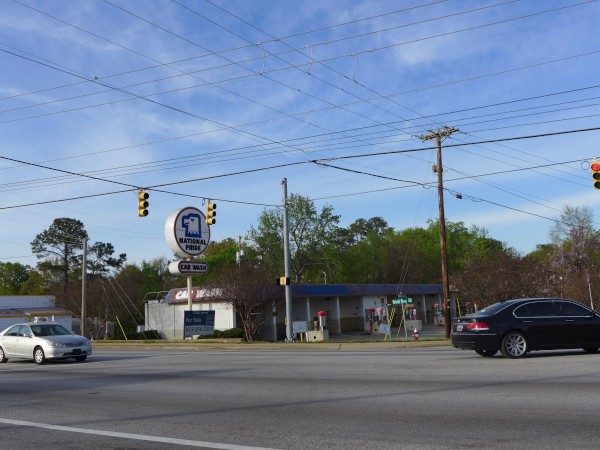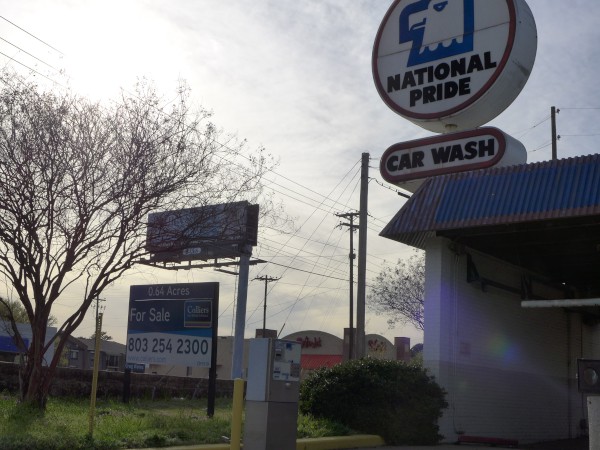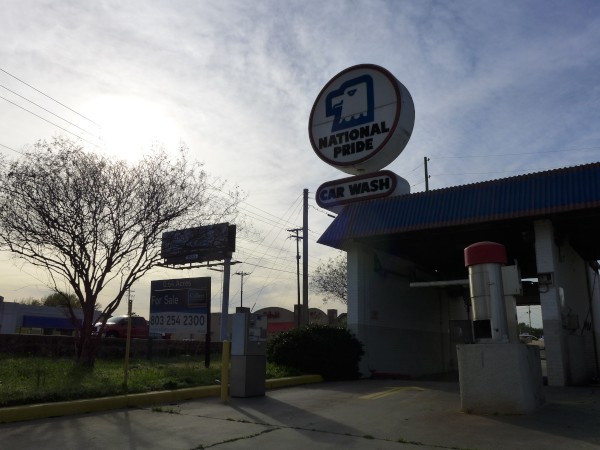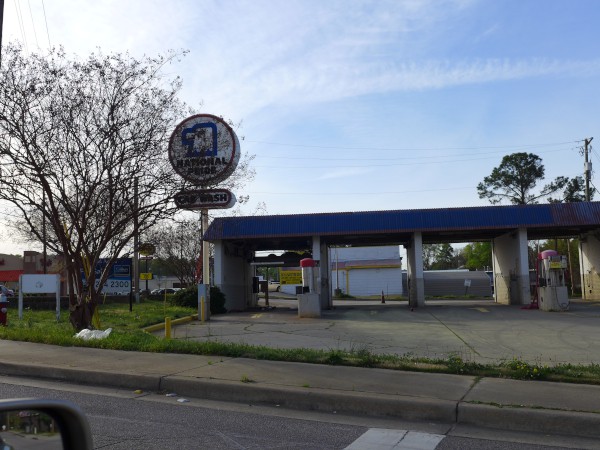 I noticed this summer that the self-service car wash more or less across from the old Blockbuster is up for sale. I have not been by for a month or so, but at the time it appeared the place would stay in operation until sold.
I don't find much information about the place online, but back in 2003, the USC football team did a charity event there.
UPDATE 23 April 2019 -- Well, this place apparently did not sell for a long time, and stayed open for years after this post. Commenter Andrew reports it has now been torn down, which does not surprise me, as the last time I drove by it was cordoned off with tape barricades and something was apparently about to happen. I took some drive-by shots, which aren't great, but so it goes: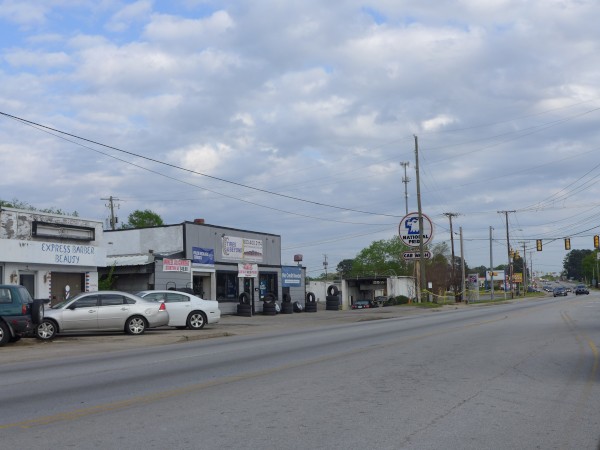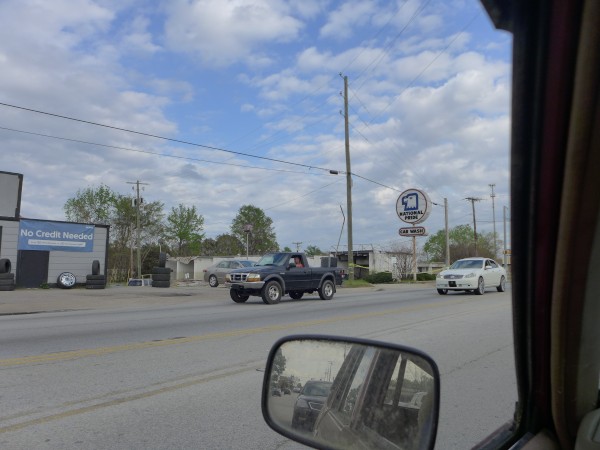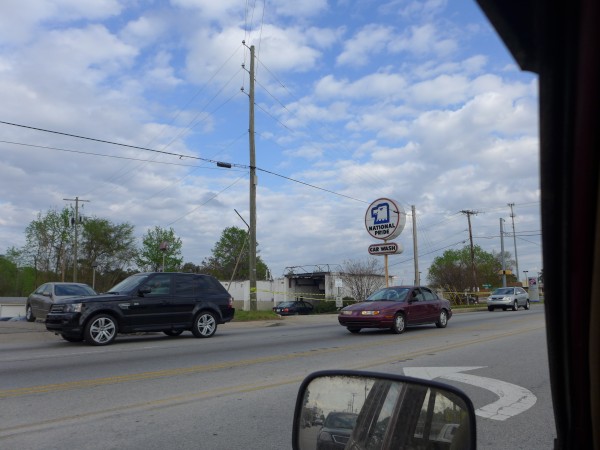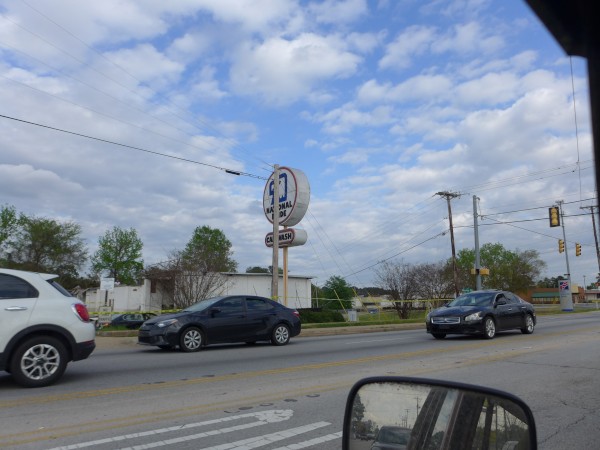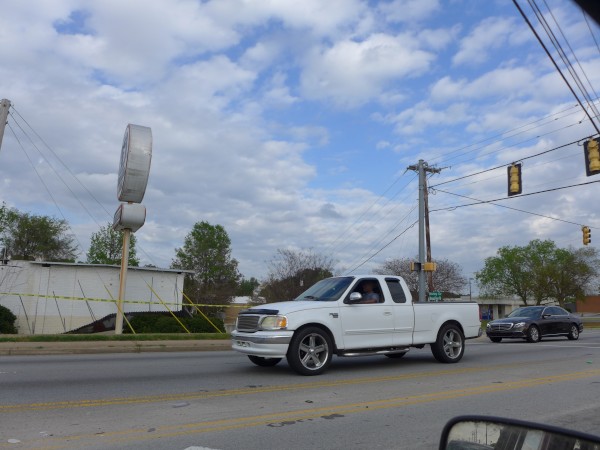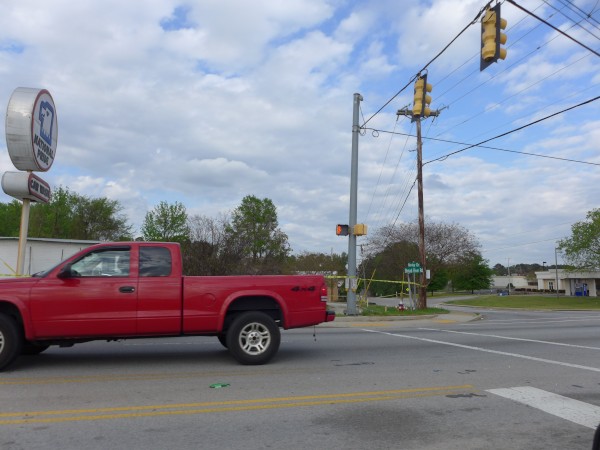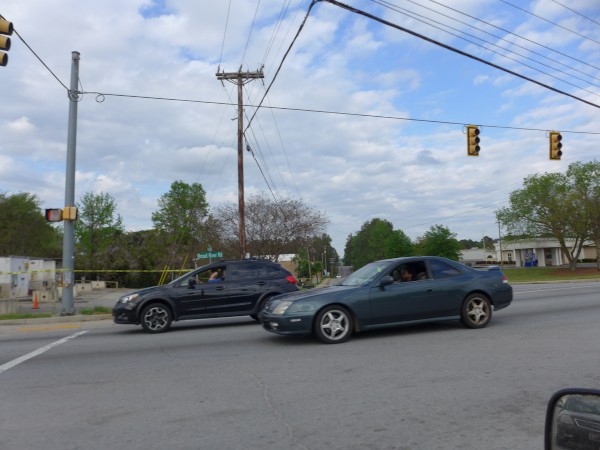 UPDATE 15 March 2022 -- The place has now been razed: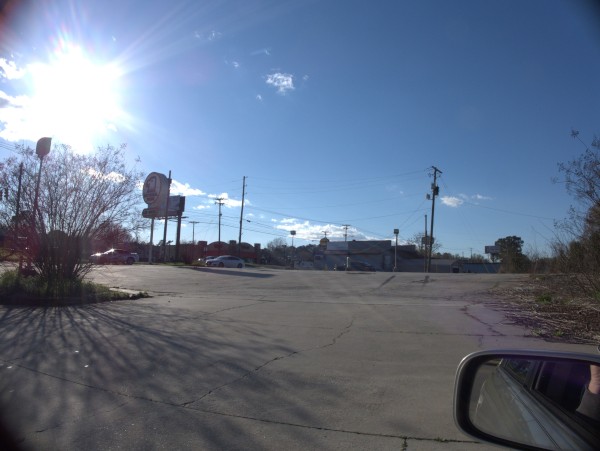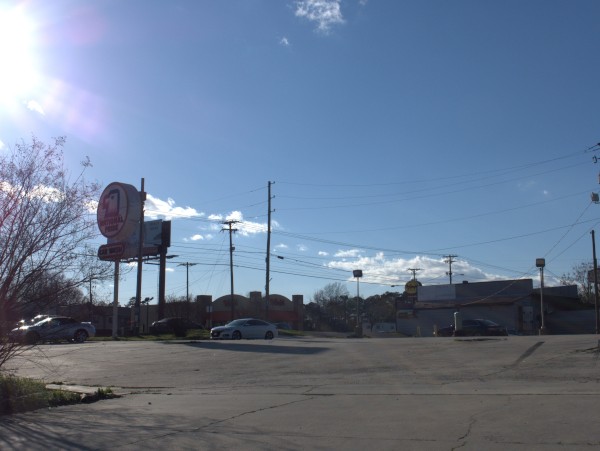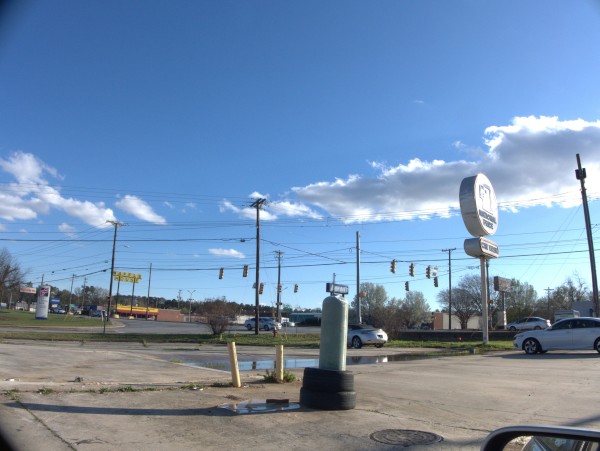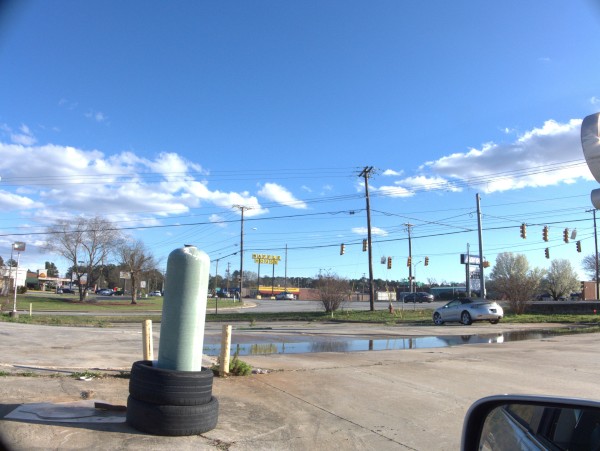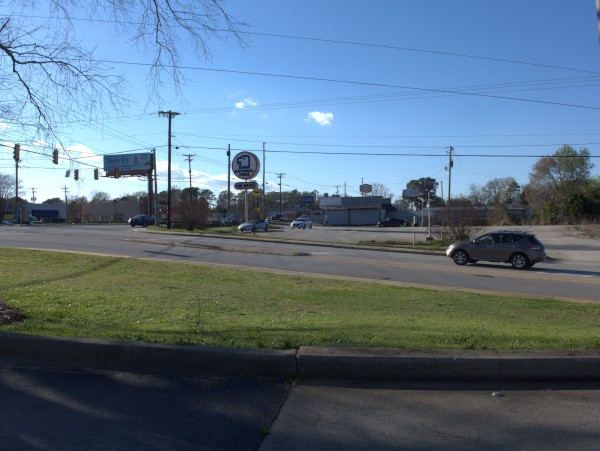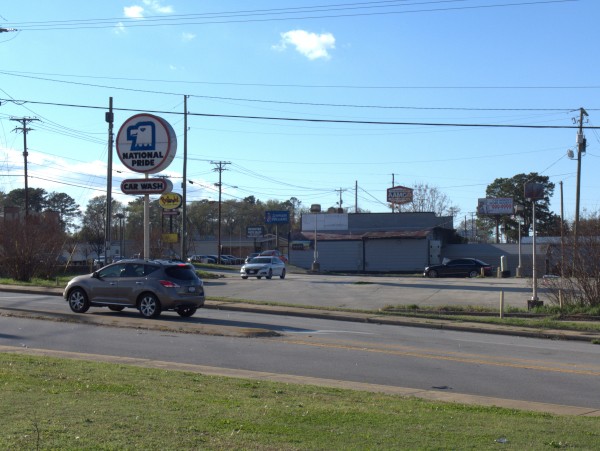 UPDATE 23 March 2023 -- Something is being built on the lot: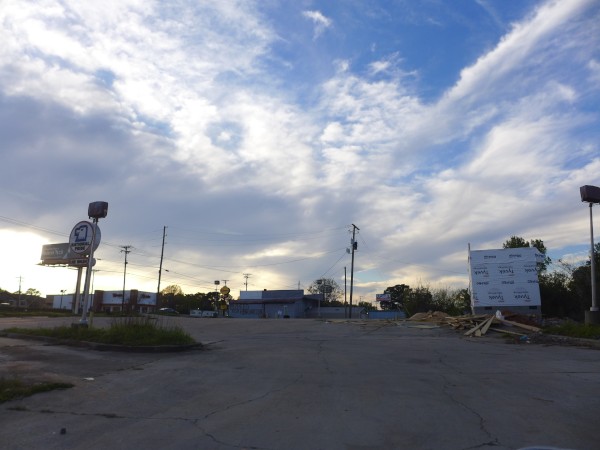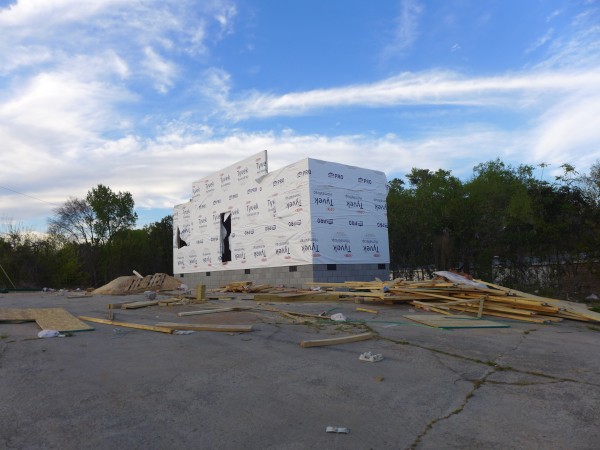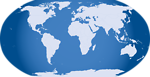 Posted at 10:48 pm in Uncategorized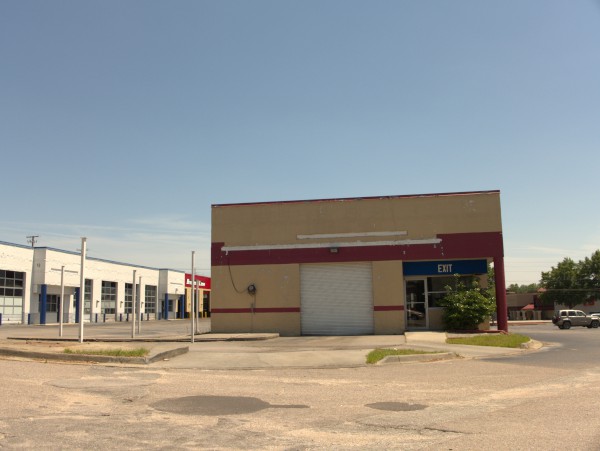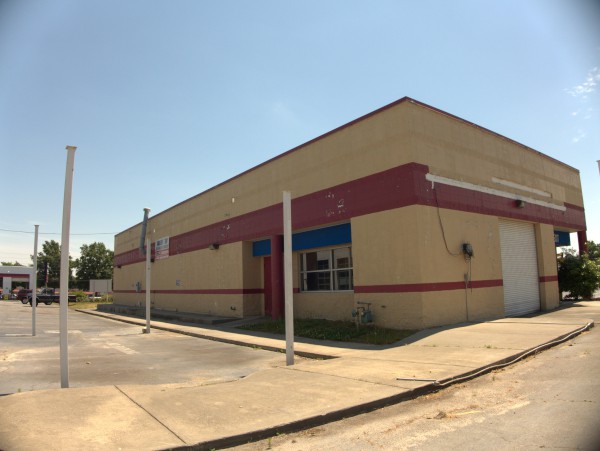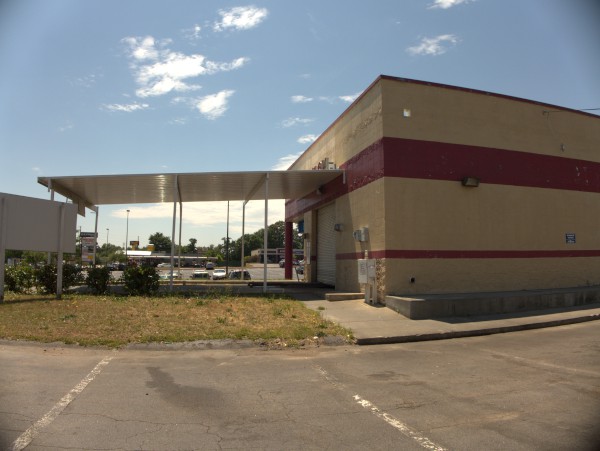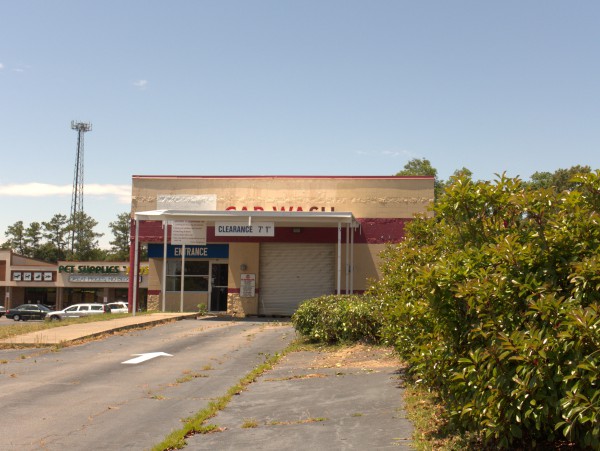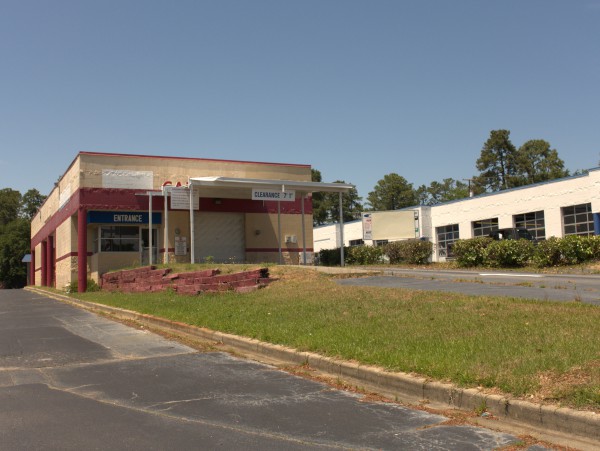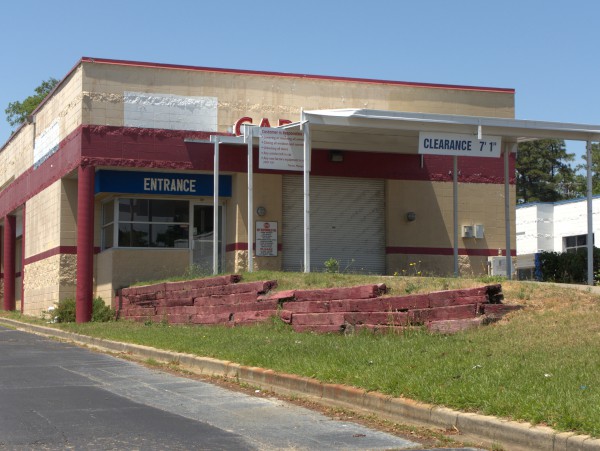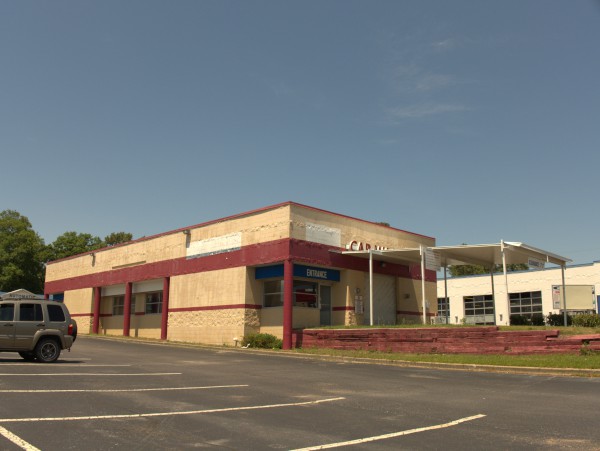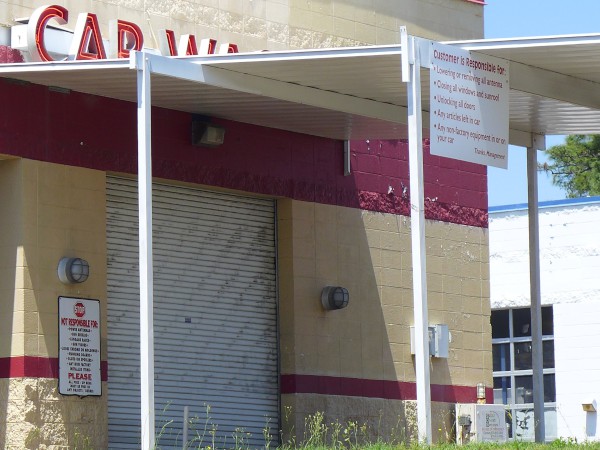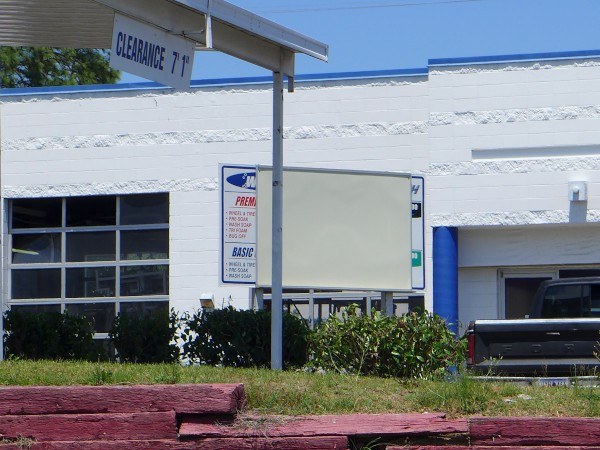 Here's another defunct car wash, this one on US-1 across from the Bi-Lo, and next to Danwood Shopping Center where we have already seen Taqueria Mi Pueblito II.
This one appears a bit smaller than our last car wash.
But not this small.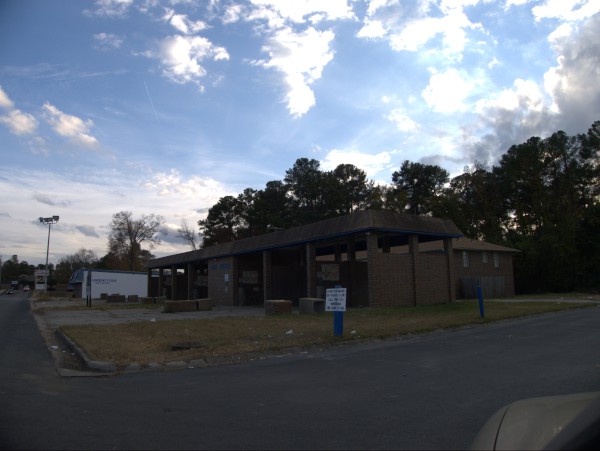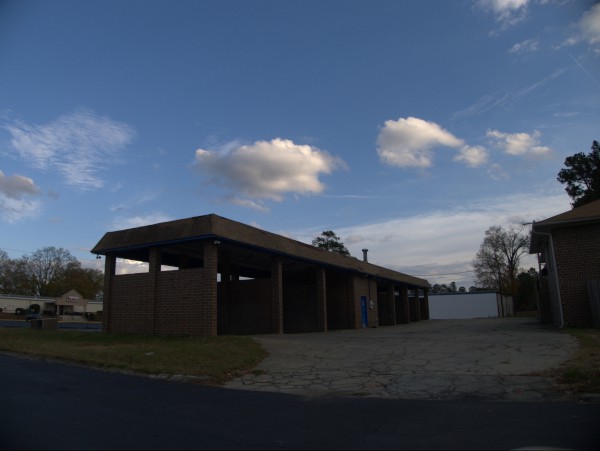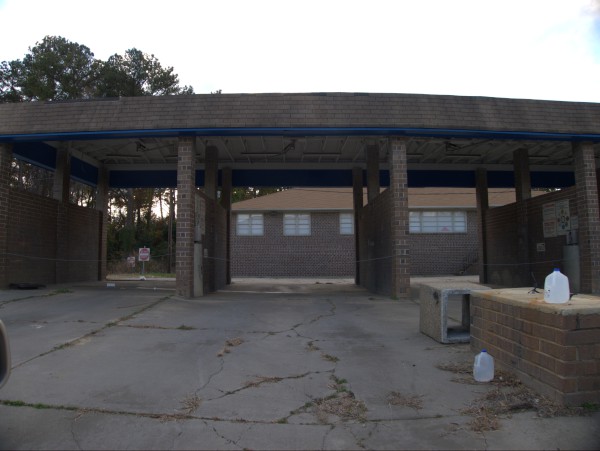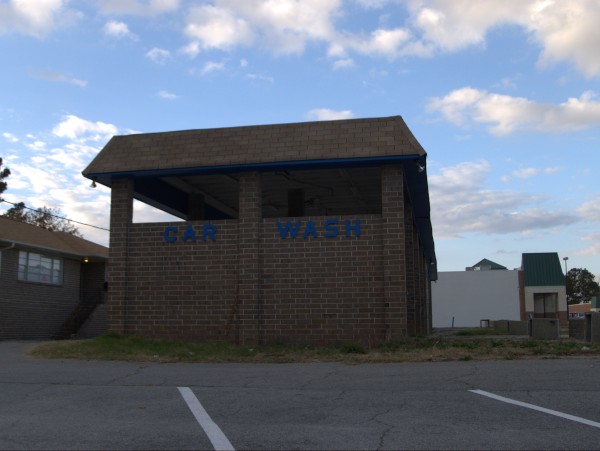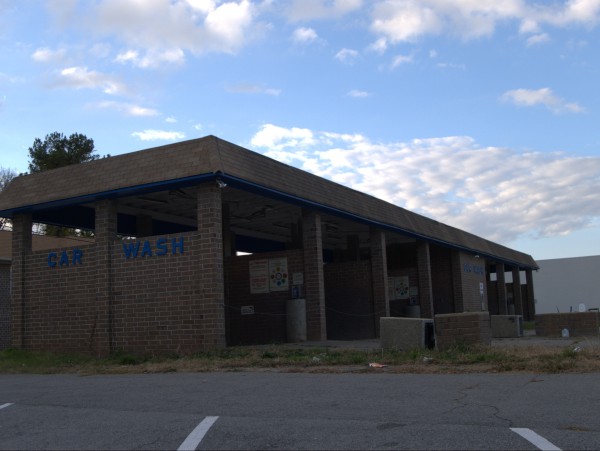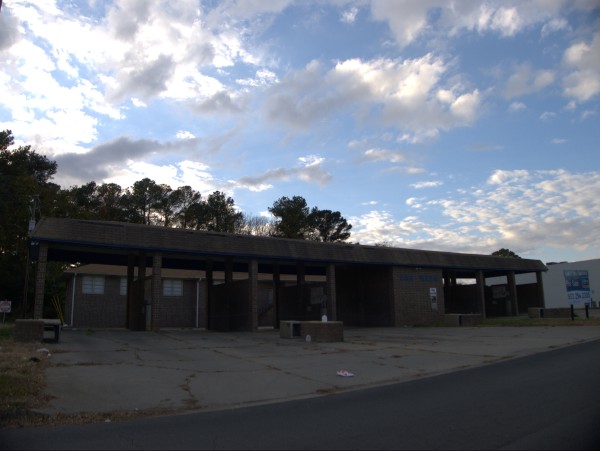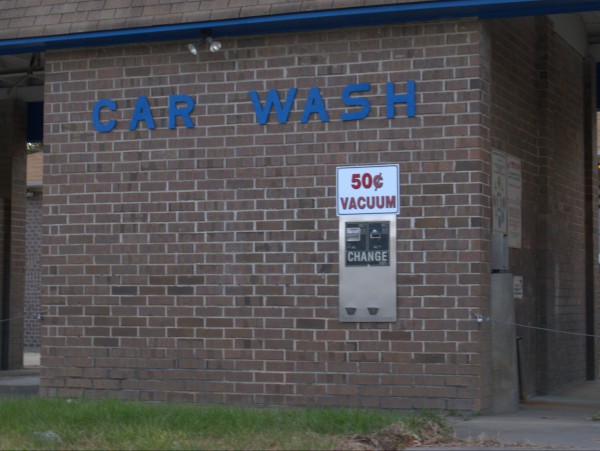 I don't know much about this self-service car wash in between Widewater Square and Nancy's Nook other than it has seen better days (the LoopNet listing marks it as "distressed" and as an "office building").
The interesting thing is that although I must have driven past it dozens if not hundreds of times before, I can honestly say that when I saw it the other day, I had no memory whatsoever of ever having seen it before.
I've never really seen the point of this kind of wash. Just spend the extra $3.00 and drive through one with the foam and buffer.
UPDATE 23 November 2016 -- Someone has rehabilitated this wash, and it is now open again: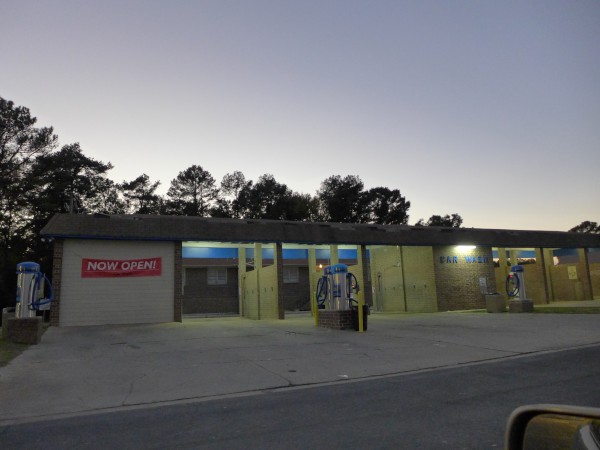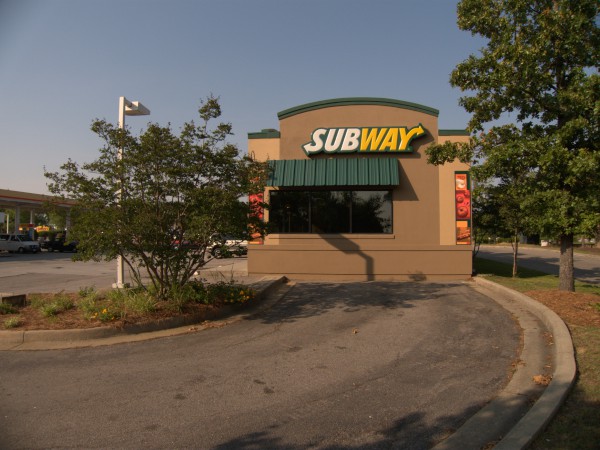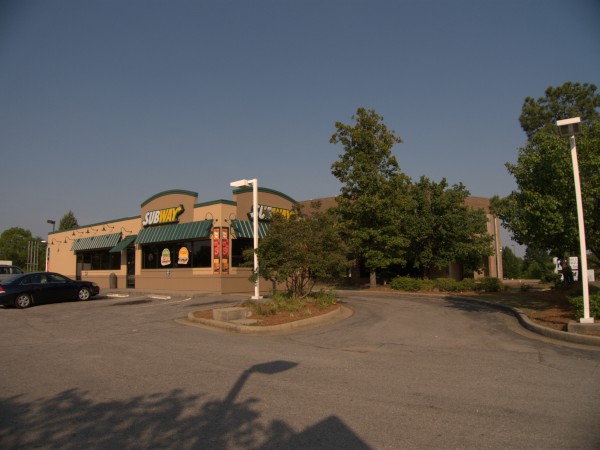 While I was taking pictures out on Harbison the other day, I ran across this Subway in the Shell station lot at the corner of Harbison and Park Terrace.
From the way an access lane leads right to the building (and out out the non-pictured side), I can form no other conclusion than that this Subway was once a drive-through carwash!
UPDATE 31 May 2011: Change closing date from "2000s" to "Mid 1990s" based on the comments.
UPDATE 14 February 2019: Add location icon, tags.