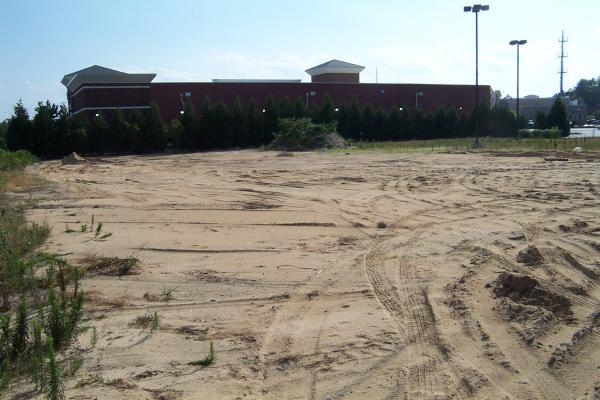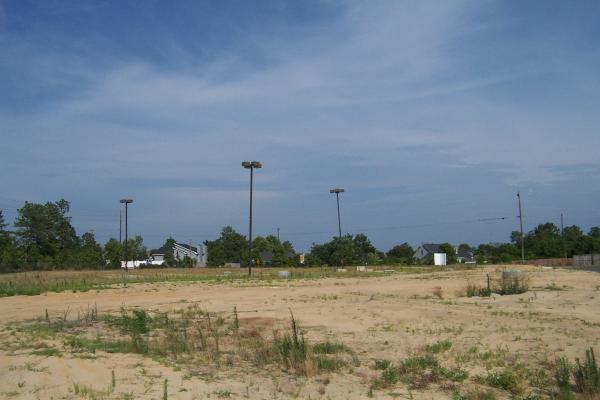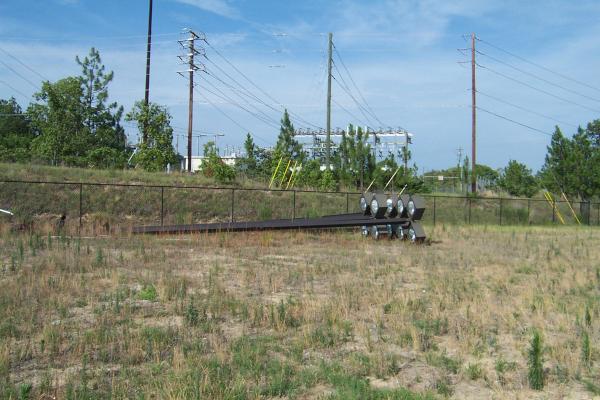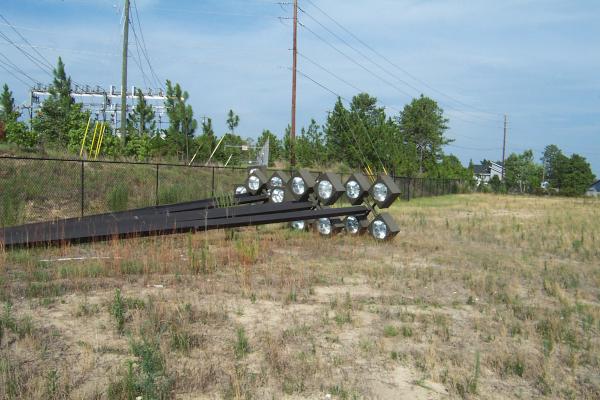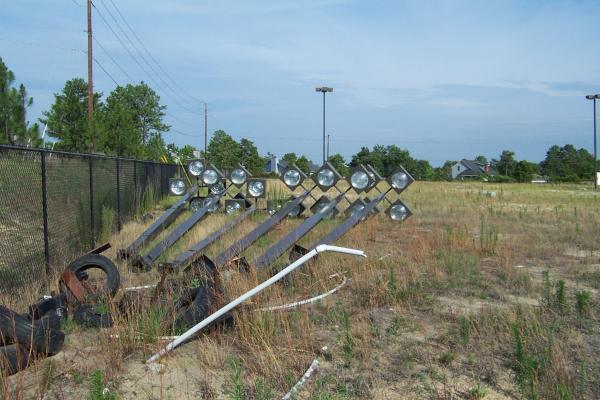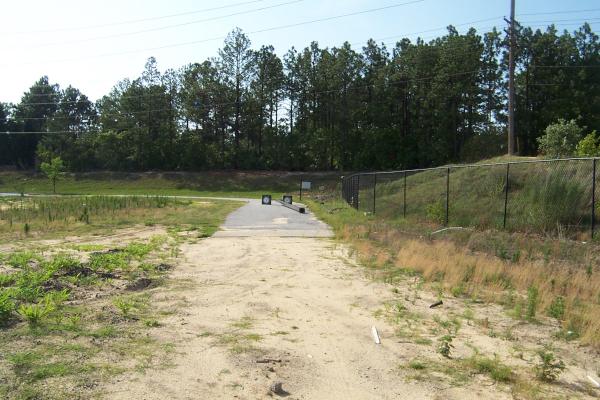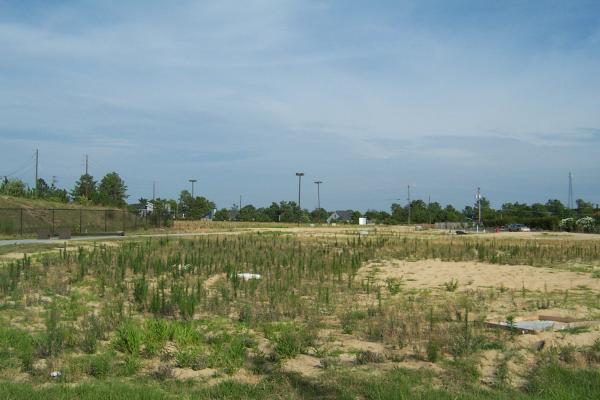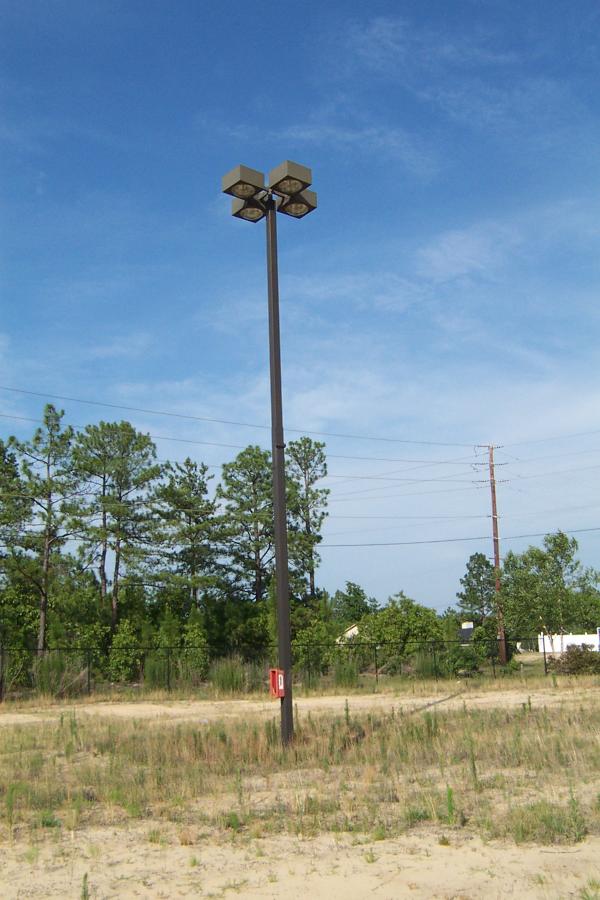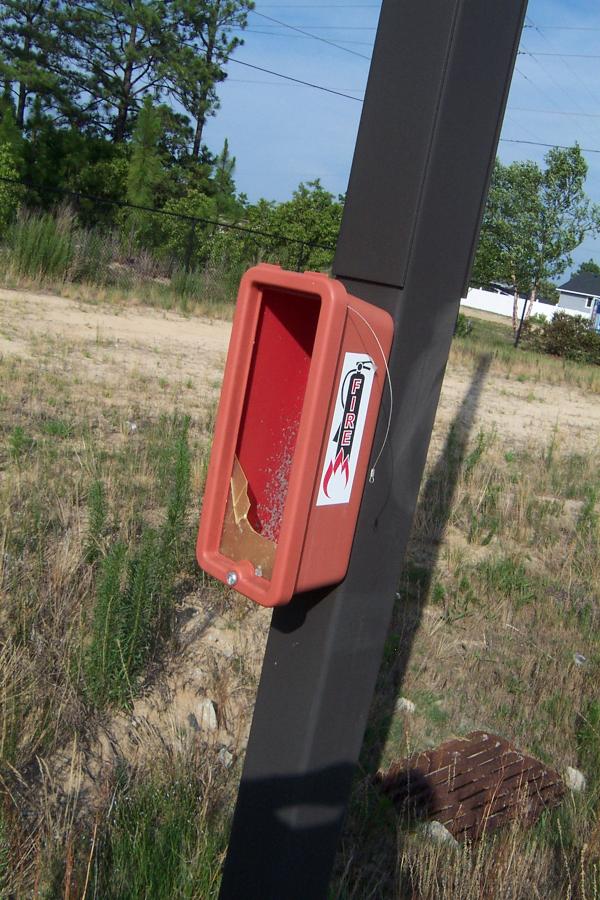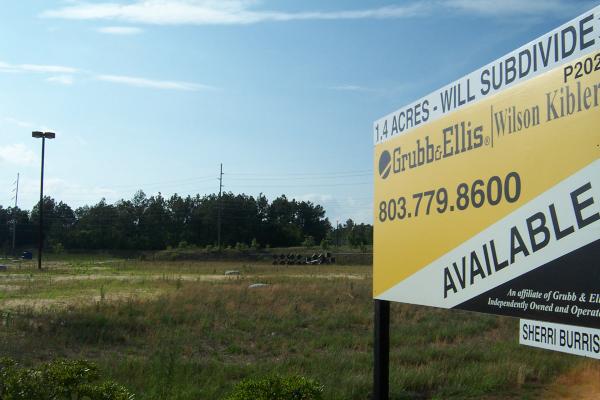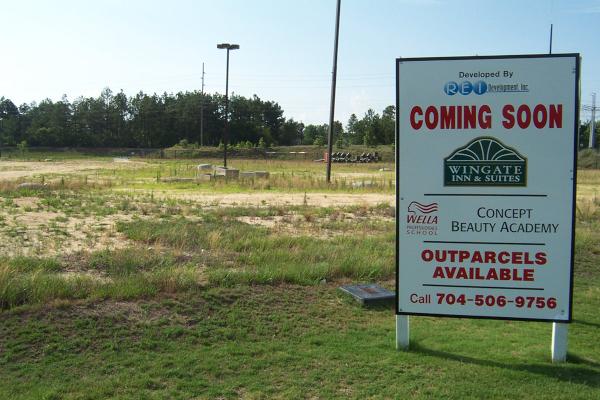 Well it seems I always get around to taking pictures of Putt-Putt locations too late. This location on Clemson Road only lasted a few years, and was completely torn up before I got around to going out there.
If I recall correctly, they had a go-kart track which was out in the area with the fire-extinguishers on the light poles. I'm not entirely sure, but I believe the actual "building" part of the "fun center" might still be standing. There is a building in the back of the area which now seems to be a welding school, but the shape of the back of it makes me think it might have been designed for a lot of in-and-out traffic to the golf course and race track.
It looks like we are to get another Interstate hotel here, which is kind of a shame, as Columbia has lots of hotels, but at this point, no minature golf courses. Or am I wrong about that? Come to think about it, the only actual working "Putt Putt" brand course I can think of is this one at the base of Atlantic Avenue in Fernandina Beach: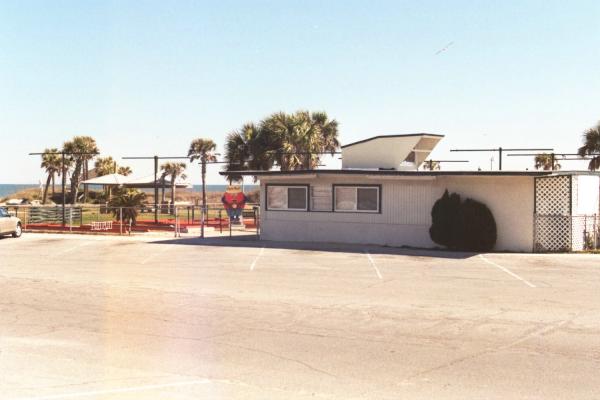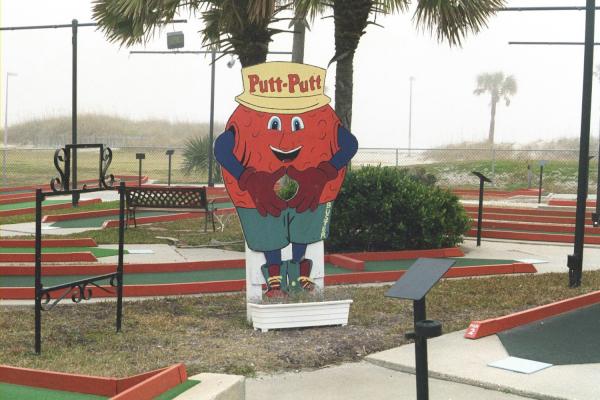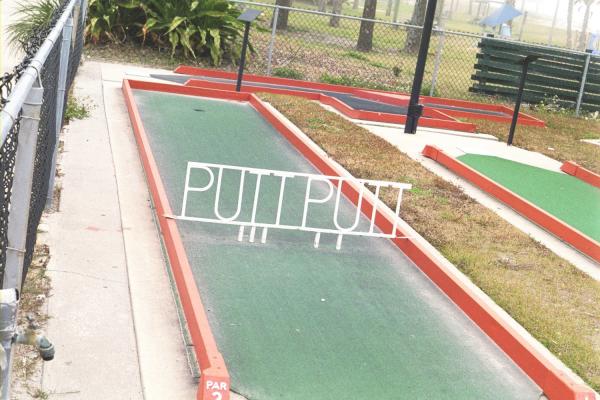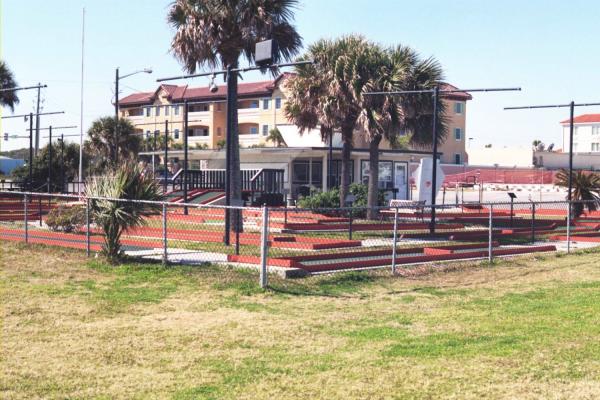 UPDATE 25 June 2010: Added full street address to post title. The place was actualy officially on Sparkleberry Lane, not Clemson Road as I had thought.
UPDATE 19 March 2013: Well, for whatever reason, the Wingate Inn never happened, and now, 5 years later, the parcel is still for sale: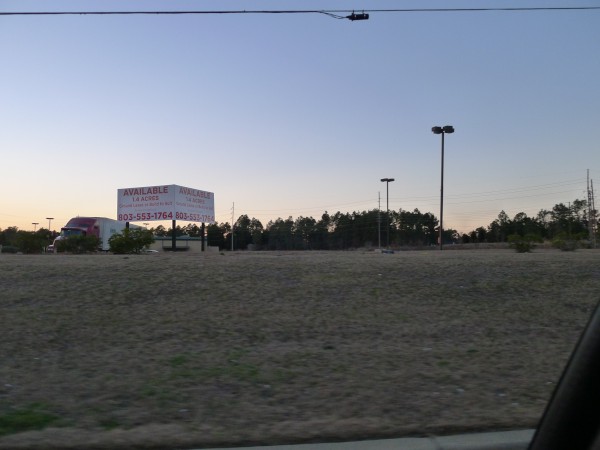 UPDATE 9 August 2017 -- It looks like this parcel has finally, for real this time, been sold to be the new home for nearby Frank's Carwash: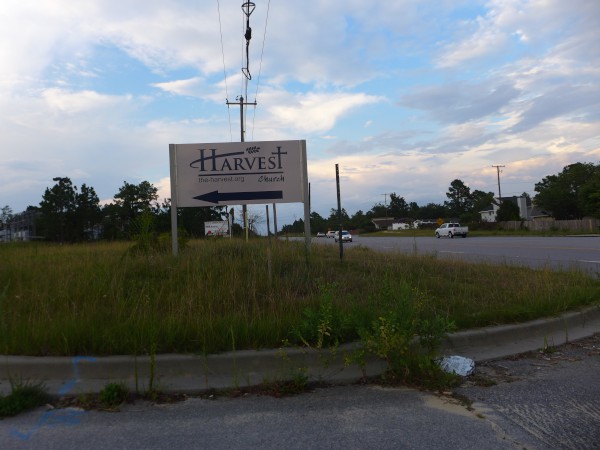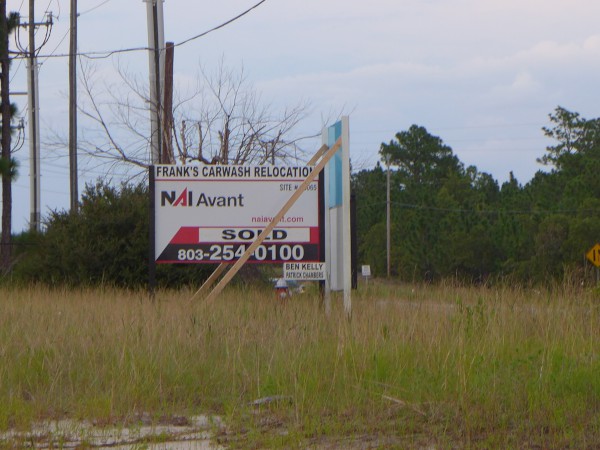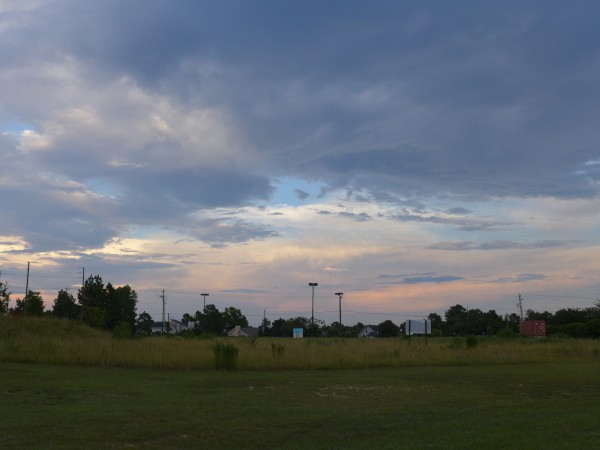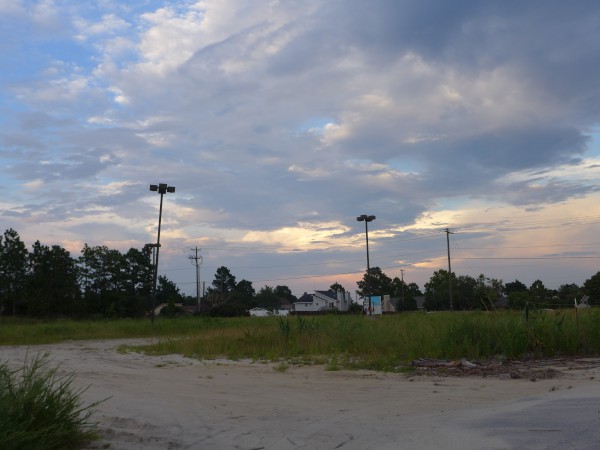 UPDATE 10 August 2018 -- Now the site of the new location for Frank's Car Wash: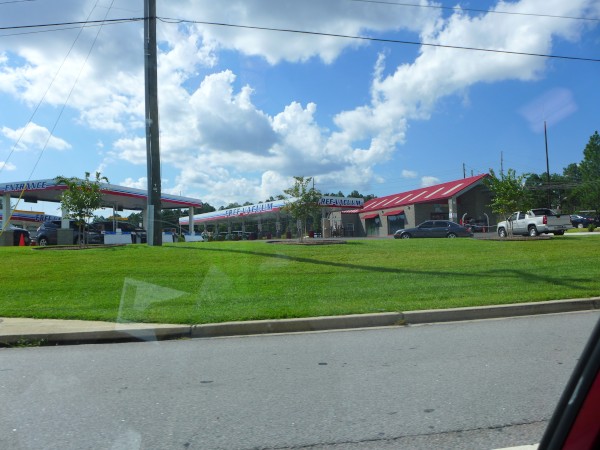 24 Responses to 'Putt-Putt Fun Center, 105 Sparkleberry Lane (near Clemson Road): 2007'
Subscribe to comments with RSS or TrackBack to 'Putt-Putt Fun Center, 105 Sparkleberry Lane (near Clemson Road): 2007'.
Leave a Reply