Archive for the 'golf' tag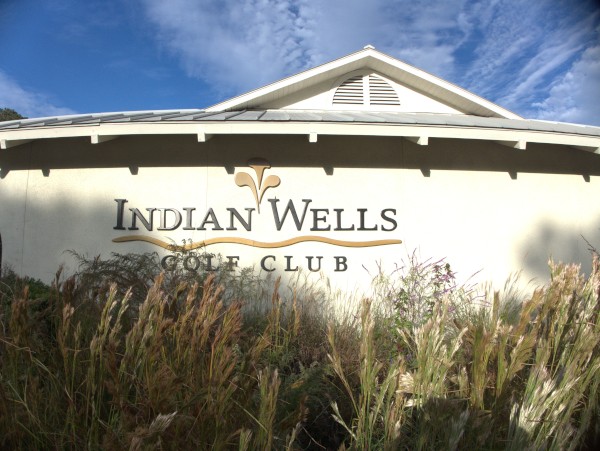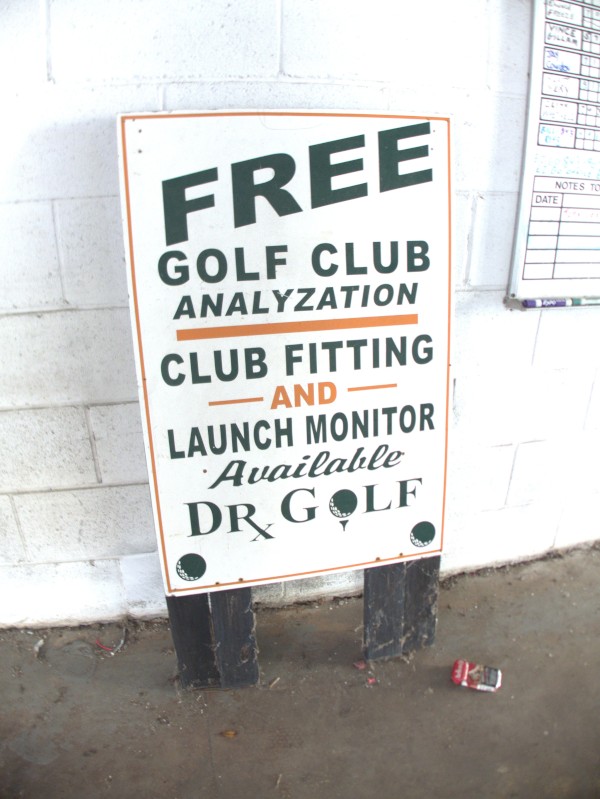 Indian Wells Golf Club is on the Garden City Connector, a short cut-through that joins US-17 Business with US-17 Bypass just north of the former Pink Pony. As is usual for the Grand Strand, the area has developed quite a bit in the last decade, and there is now a Wal-Mart on the east end of the connector.
According to The Sun News, the plan is to replace the golf course with up to 520 houses and townhouses. This, understandably has upset the locals who already live by the course, who would see their green spaces replaced with houses and traffic, and there have been protests against the development plans.
The course was 36 holes, and opened in 1984 with Hole #9 named to the "Grand Strand's Dream 18". You can see some pictures of the course in manicured operation here. By the time I walked the course on 1 November 2020, I couldn't really tell where the holes had been (though I did find a sandtrap) as it had grown over very quickly during the year of closure.
It was a very pleasant outing though, as the cart paths are still there, and without golf, your "nice walk spoiled" is just a nice walk. There are a number of ducks and herons on the water, and I have seen folks out in canoes from time to time as well; the place is now an unofficial park, and I can see why the folks living behind it will miss it.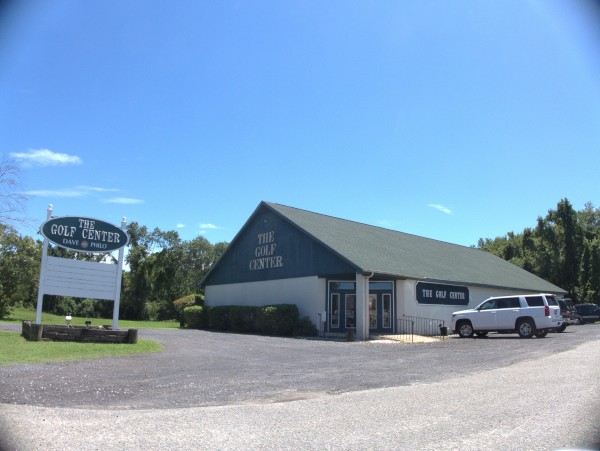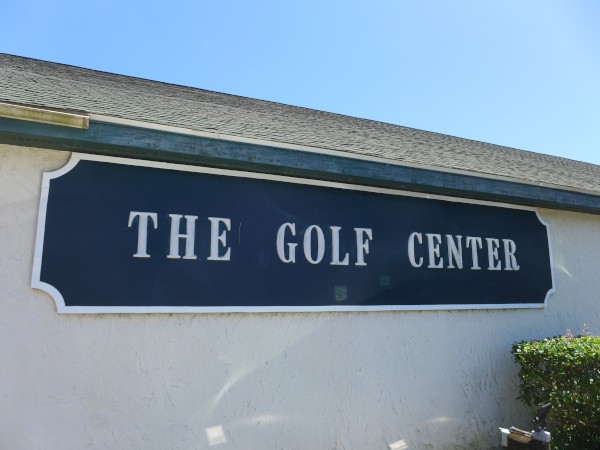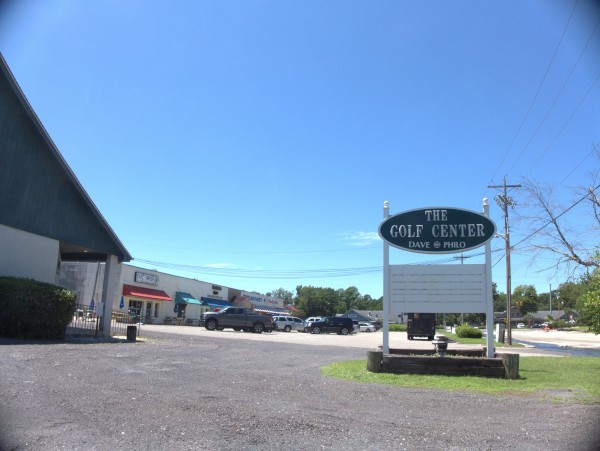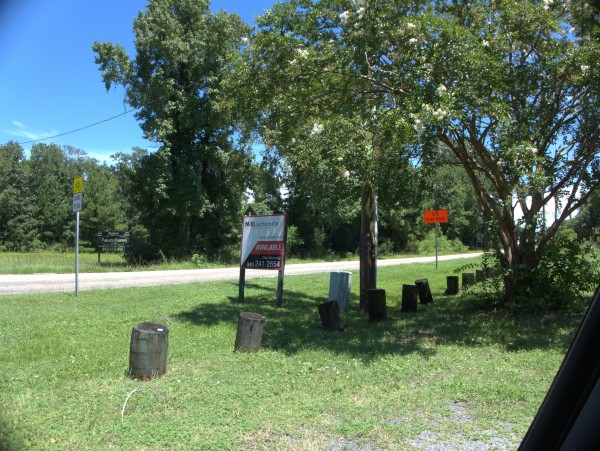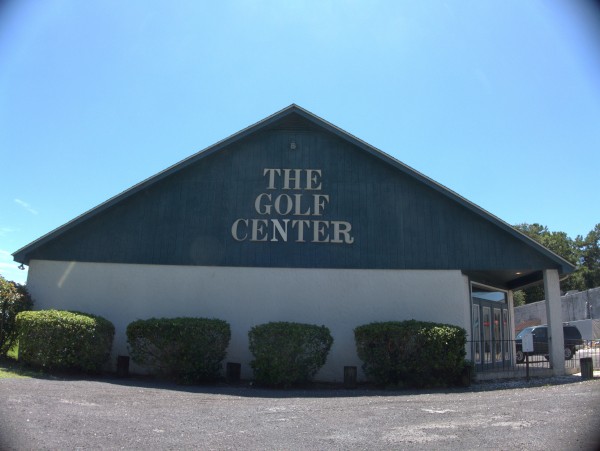 I noticed on my recent trip to the beach that this golf store in Litchfield Beach had closed. I'm not a golfer, so I never went inside, but they always had a note on their sign to the effect of "Come see the train", so I was tempted to stop every now and then just to see what it was.
This article from the Sun News says that the owner passed a few years ago and that his wife was continuing to run the store with a daughter, so perhaps she has now retired.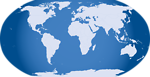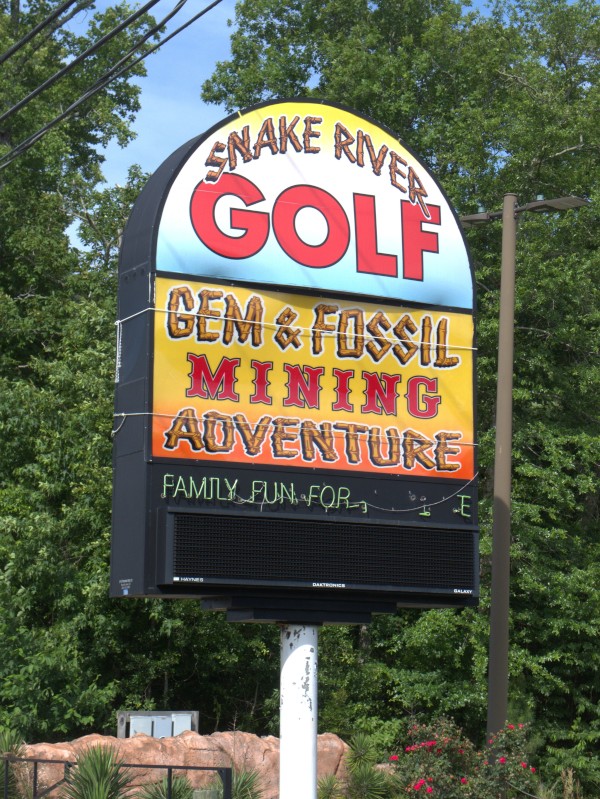 I enjoy goofy tourist attractions (one reason I like Florida so much) and had been marginally aware of Snake River over the years but it was too far North to be a mini-golf destination for us, and I had never stopped by. Last time I was in the area, I noticed it had shut down, and got these pictures.
Judging by the Google reviews, this place was already on its last legs when it closed sometime around last August and the course as decribed doesn't actually sound much different from the state I found it in! Interestingly, none of the reviews I saw mentioned anything about the gem & fossil mining side of the attraction.
There is more to the course, but while I was walking around, I noticed a car parked in the main building area, and decided to not go over there.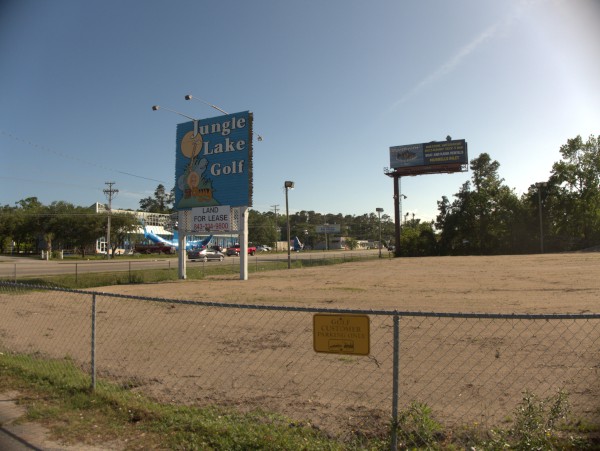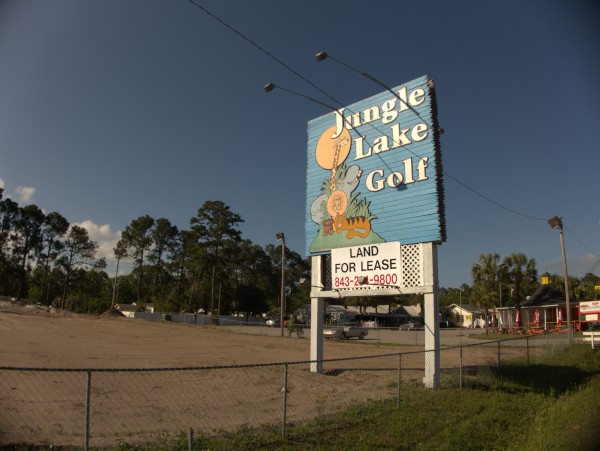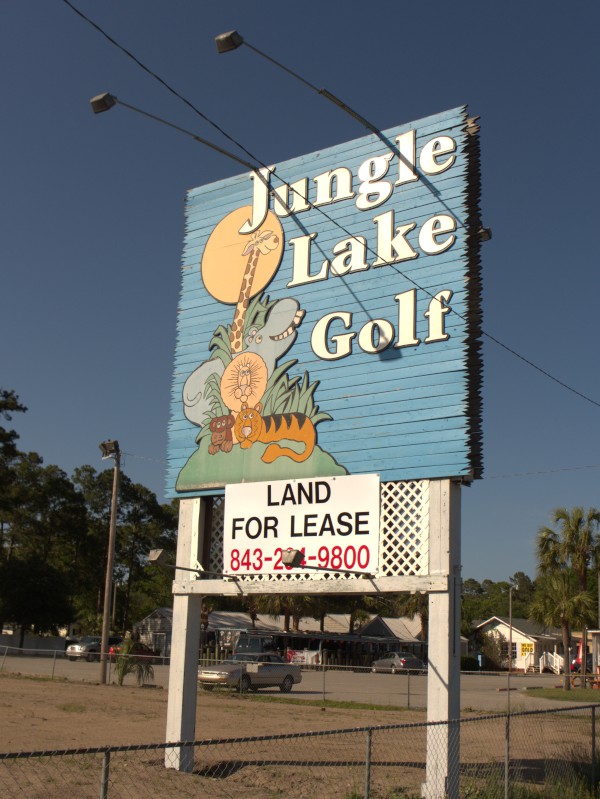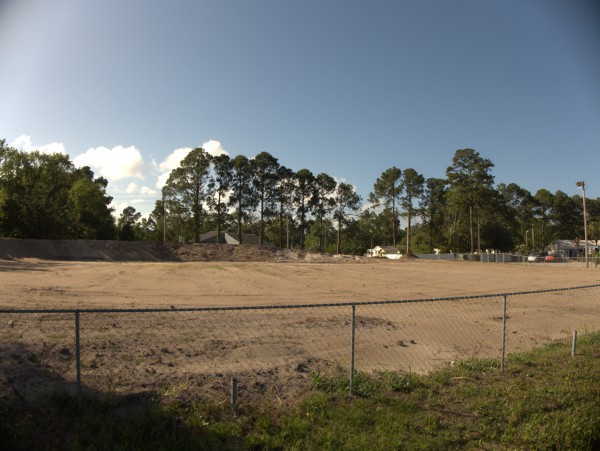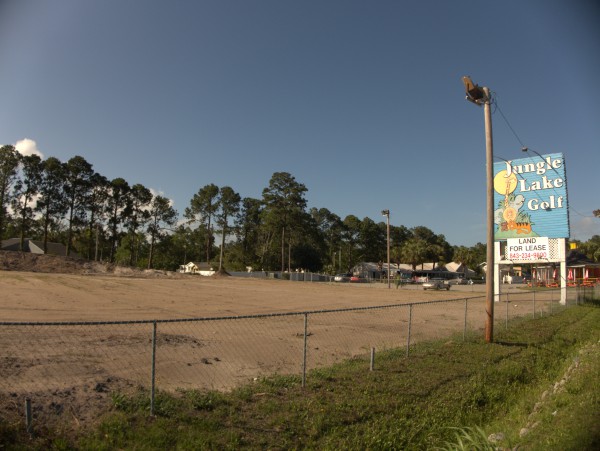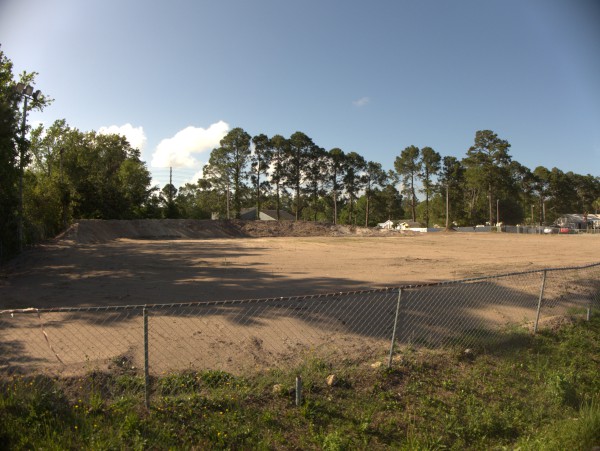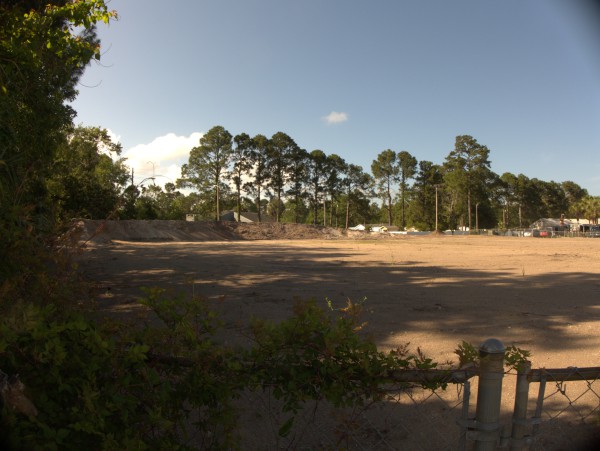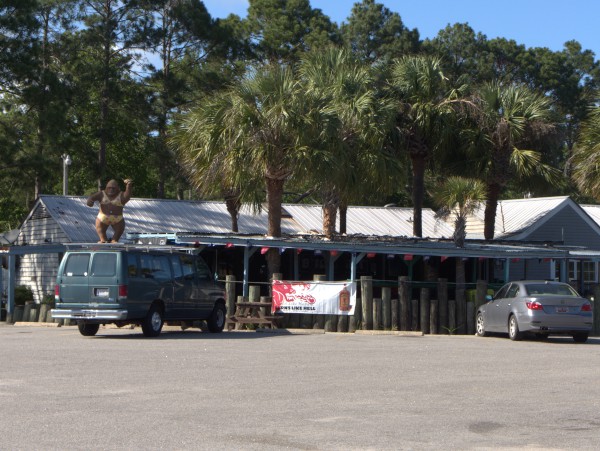 Well, another little bit of my childhood gone. After the tear-down of the minature golf place in Litchfield (probably sometime around 1970) this was the next Southernmost minature golf course on the strand, and where we played most often when I was a teen. Somehow at the time, I thought the theme was pre-historic instead of "jungle" and I considered the natives at the right-front part of the course to be cavemen (or women -- there was one statue of a woman who seemed to alternate between topless and fur bikini depending on how recently she had been painted..).
Looking at the size of the lot now that it has been cleared and leveled, it's amazing that a full 18 hole course was there, along with ponds, statues, switchbacks, hills and trees. It's possible I may have some shots of the place in operation that will turn up some day, but in the meantime, you can check out the Facebook Page.
Time to cue up Big Yellow Taxi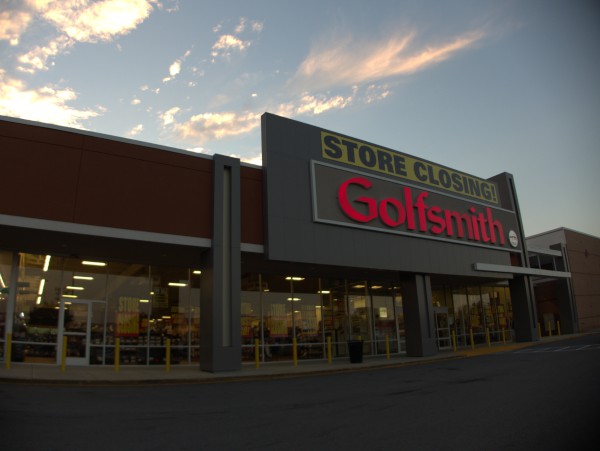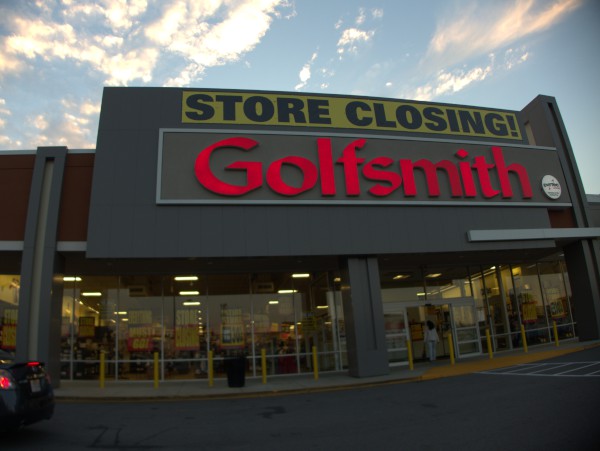 Golfsmith was the follow-on operation in this storefront to OfficeMax/Office Depot, moving in sometime in 2013.
As this article explains, the firm filed for Chapter 11 in mid September. What went wrong, well, from the same source
But really what went wrong, and what happens next?

To the first point, it's clear from a read of the Golfsmith bankruptcy filing and those familiar with the company both internally and externally that Golfsmith expanded to its current 109 stores in the U.S. too aggressively, in the wrong way (as far as store formats go) and most likely without proper capital to support such expansion.

....
....

All of which was exacerbated by the fact that--as part of the Chapter 11 filing reads--"the enthusiasm underpinning the 'Tiger Woods Phenomenon' significantly waned."
Apparently Dick's Sporting Goods has acquired at least some of the Golfsmith assets, but I'm not clear from this story whether that is nationally or just in Pennsylvania.
(Hat tip to commenter Andrew)
UPDATE 13 September 2017 -- Now a popup Halloween store, Spirit Halloween: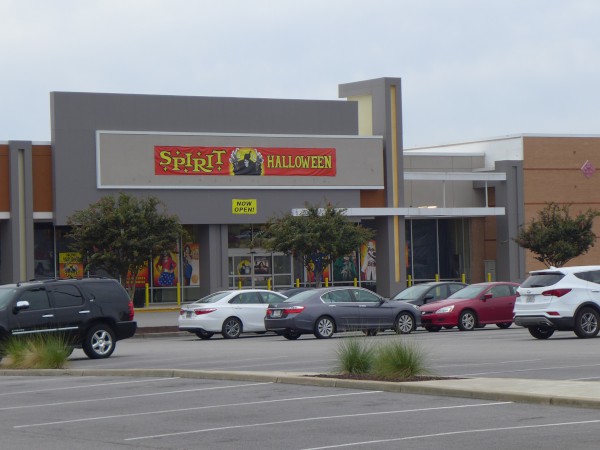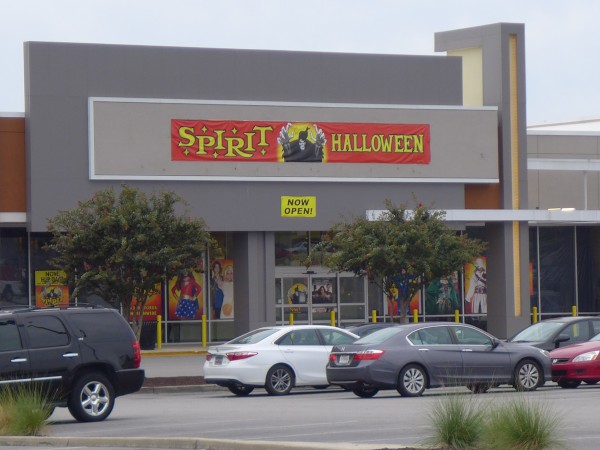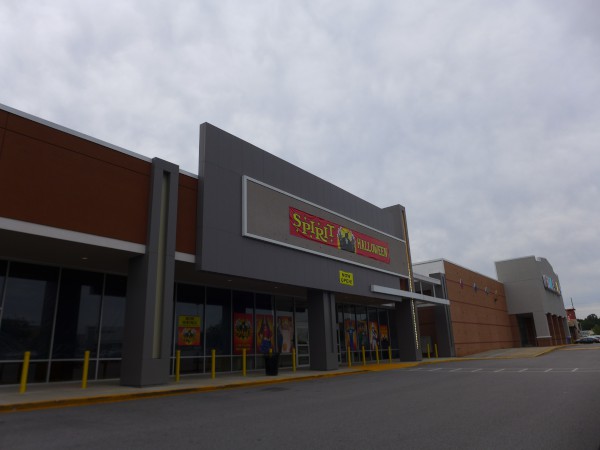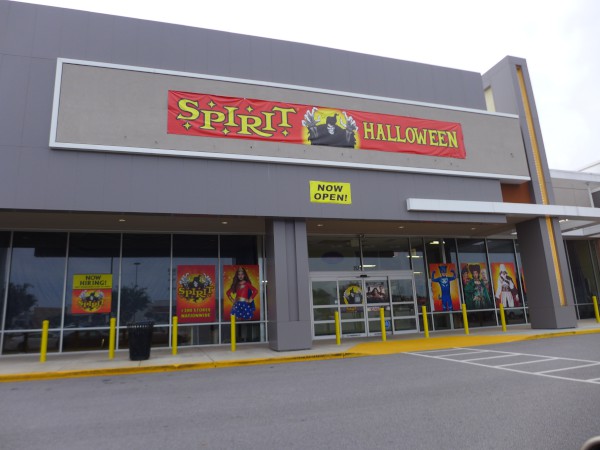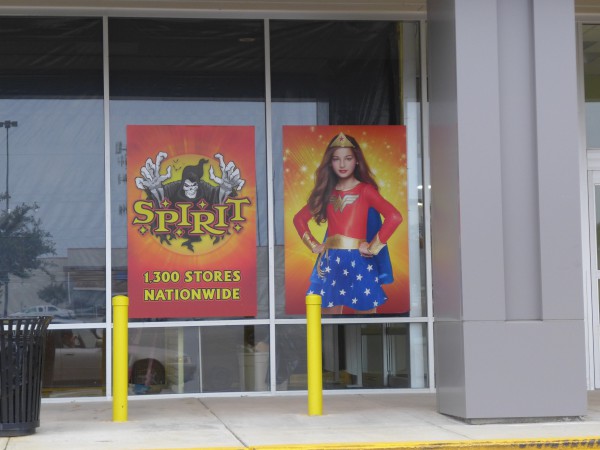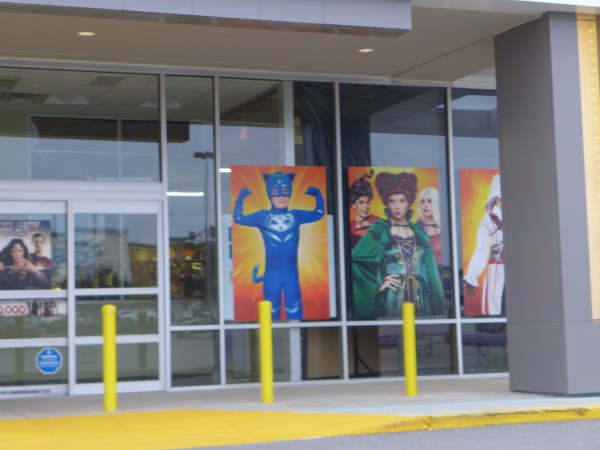 Posted at 12:58 am in Uncategorized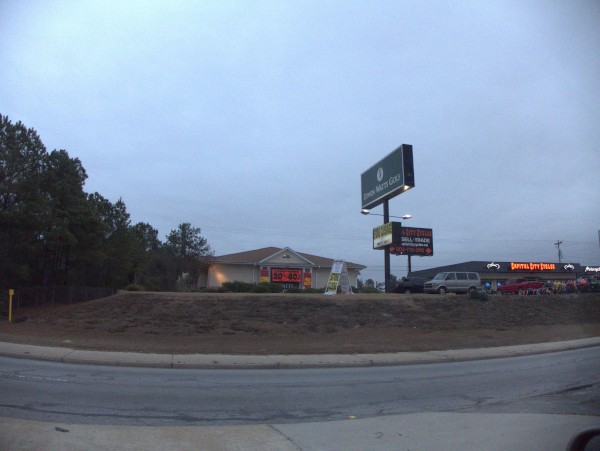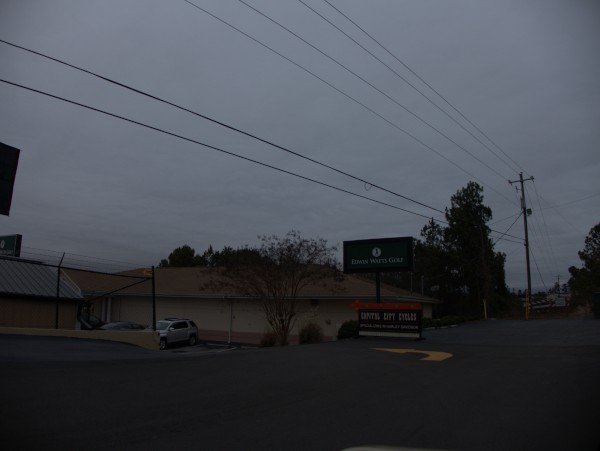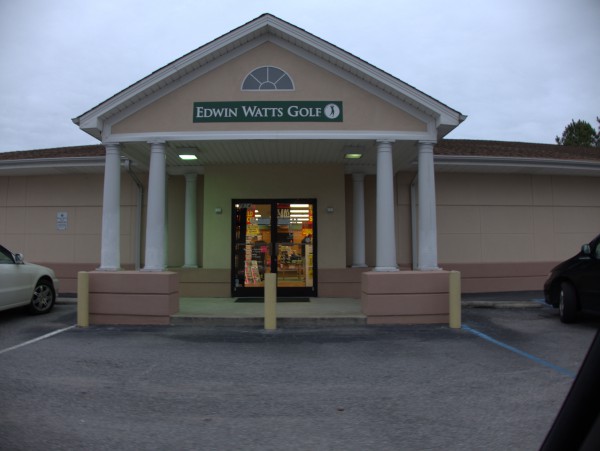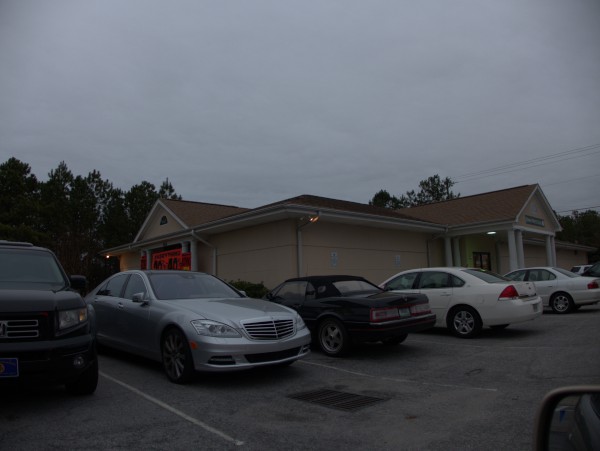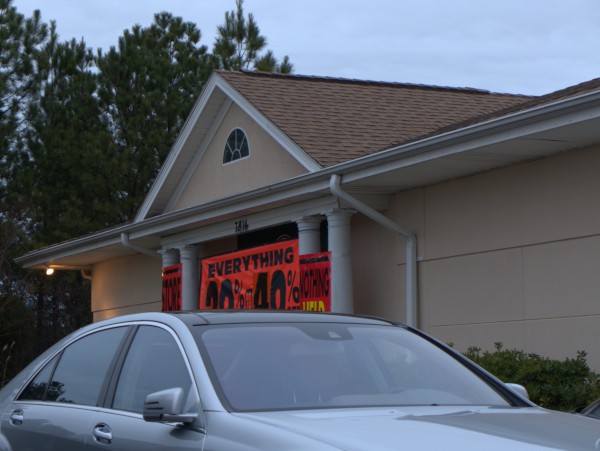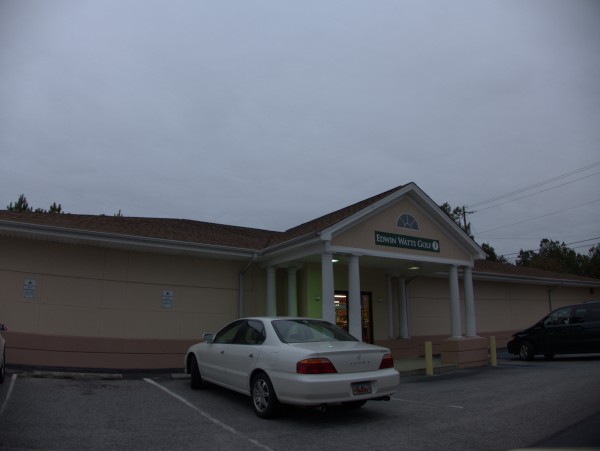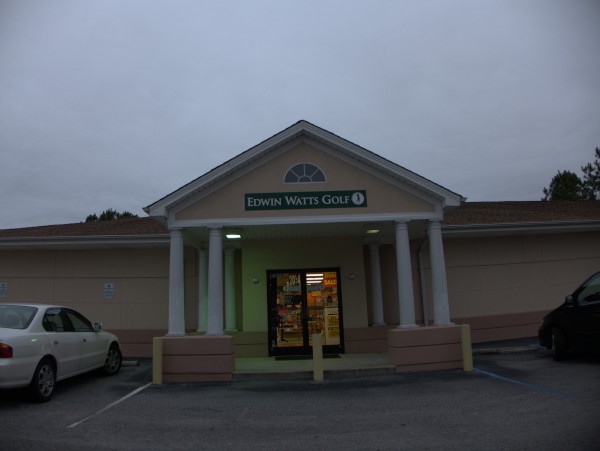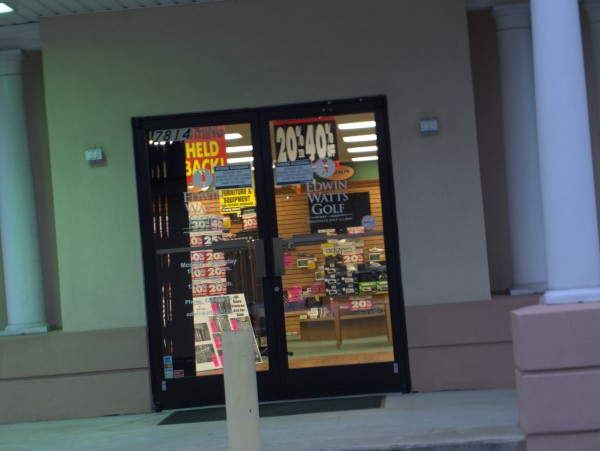 This building, overlooking I-77 predates that road, and was originally Galaxy World video arcade.
I did a closing for Harbison Edwin Watts a few weeks ago, leading me to think the chain itself is in trouble. A bit of googling finds that this is, in fact, the case:

Edwin Watts filed for bankruptcy protection in November and later sold its assets to Hilco Merchant Resources and an affiliate of Worldwide Golf Shops for $40.8 million. Worldwide Golf Shops also owns Van's Golf Shops, Roger Dunn Golf Shops, the Golf Mart and other golf retailers.

Under terms of the sale, the new owners said they planned to close 42 underperforming stores. The other 48 locations, including the Tampa Bay area's other stores in Brandon and Palm Harbor, will continue to operate under the Edwin Watts name.
(Hat tip to commenter Andrew)
Posted at 12:43 am in Uncategorized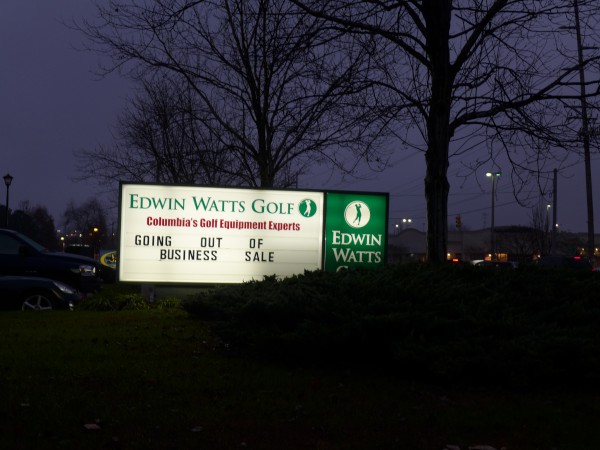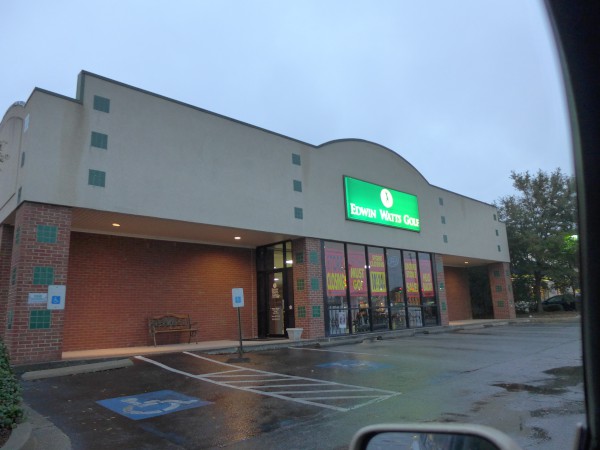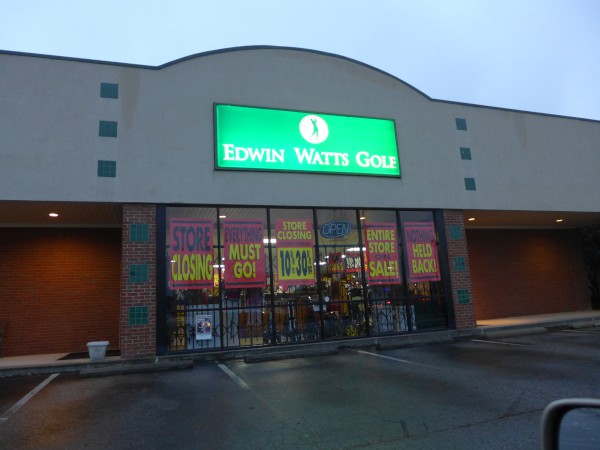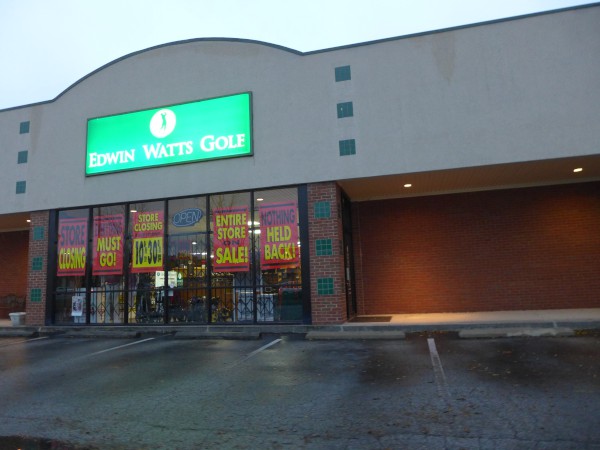 I don't play any course that doesn't have a windmill on it, but some folks do.
Edwin Watts Golf is more or less at the bottom of the hill going down Harbison from Saint Andrews Road, almost at the intersection with Bower, and they are currently in the process of selling to the bare walls.
(Hat tip to commenter John Barrs)
Posted at 12:25 am in Uncategorized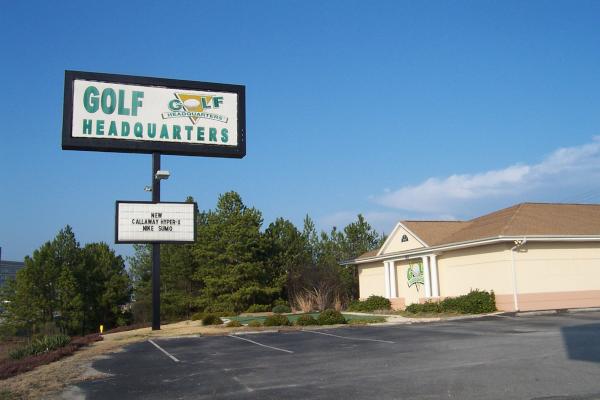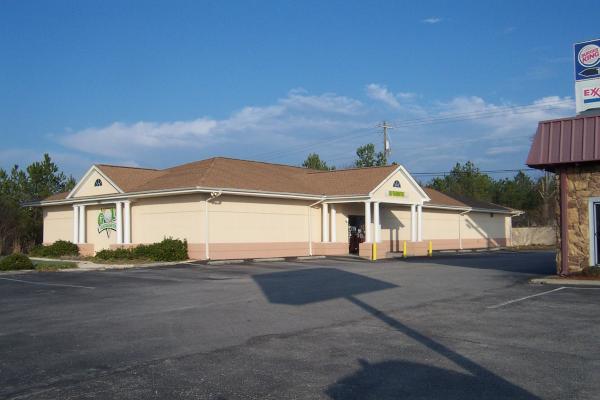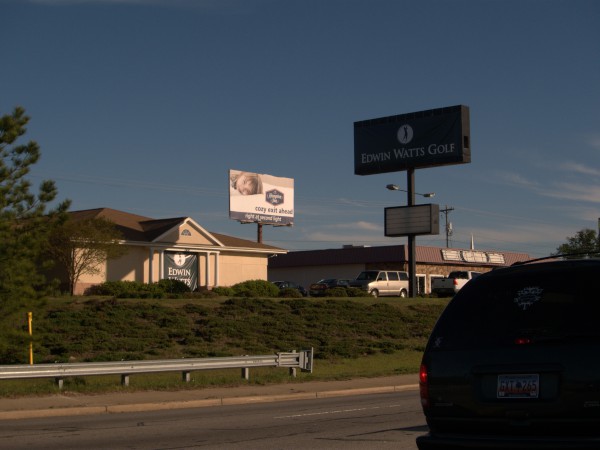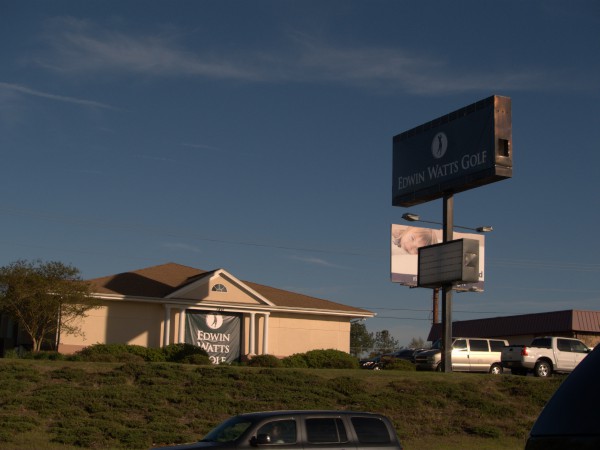 While I was stuck in traffic Wednesday afternoon on Two Notch at I-77, I noticed that Golf Headquarters, in the old Galaxy World building, is gone, or has been bought out.
The signs for Edwin Watts Golf are still quite temporary looking, and I'm pretty sure I drove that stretch in daylight quite recently, so I'm calling early this month as the changeover date. It continues to amaze me how much commercial activity is centered around the most boring game in the world -- (with apologies to my college roommate..)
UPDATE 7 January 2013: Fix street address from 7813 to 7814. Add pictures.
Posted at 2:02 am in Uncategorized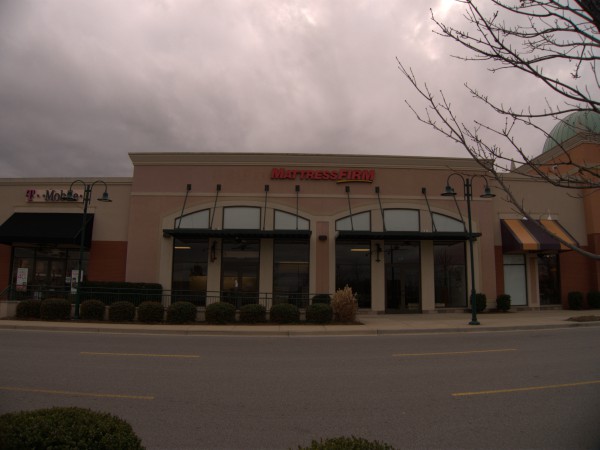 Golf Etc. at The Village at Sandhill, just south of Panera is gone now, and is already almost another mattress store. I actually had a picture of this place as Golf Etc., but appear to have deleted it in a fit of absence of mind.
I have to admit that I personally find golf (at least the kind without windmills and dinosaurs) much more soporific than mattresses anyway.
Posted at 12:30 am in Uncategorized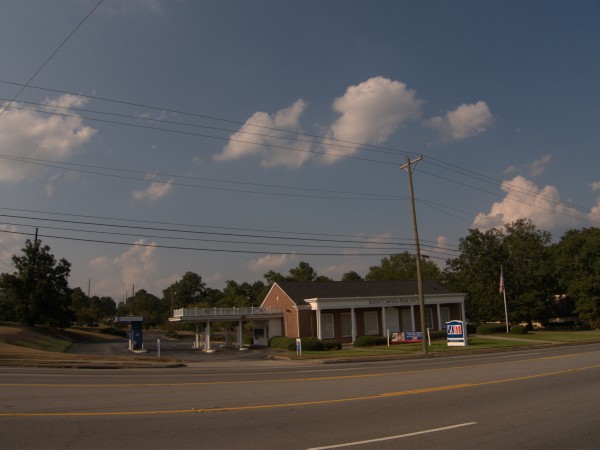 1108 Knox Abbott Drive does not seem to exist anymore. I believe that this SCB&T at the corner of Knox Abbott and 11th Street is the successor location, but I could be a bit off on exactly where the demolished Putt-Putt center was.
The last listing for Putt-Putt Golf & Games was in the Feb 1985 phonebook, so apparently they closed down sometime in 1985, just about the time I was leaving town for my 20 or so years of sojourning elsewhere. I can vaguely recall seeing the place, but I never got around to visiting it -- In my mind, minature golf was something you did at Bell Camp or the beach, and I had enough, or more than enough, video games closer to the University or closer to home to keep me busy.
Putt-Putt had a number of locations in Columbia for years, including Percival Road, Devine Street and Saint Andews Road. Those all closed and then, some years later, one on Sparkleberry opened, but didn't last long at all.
UPDATE 7 Nov 2010 -- OK, there seems to be a general consensus that the picture above is the wrong location for the former Putt-Putt. Some say it was about where Kenny's is: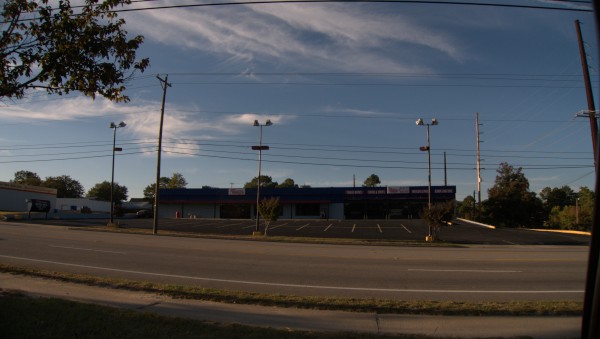 Others say as far up as Preciscion Tune: